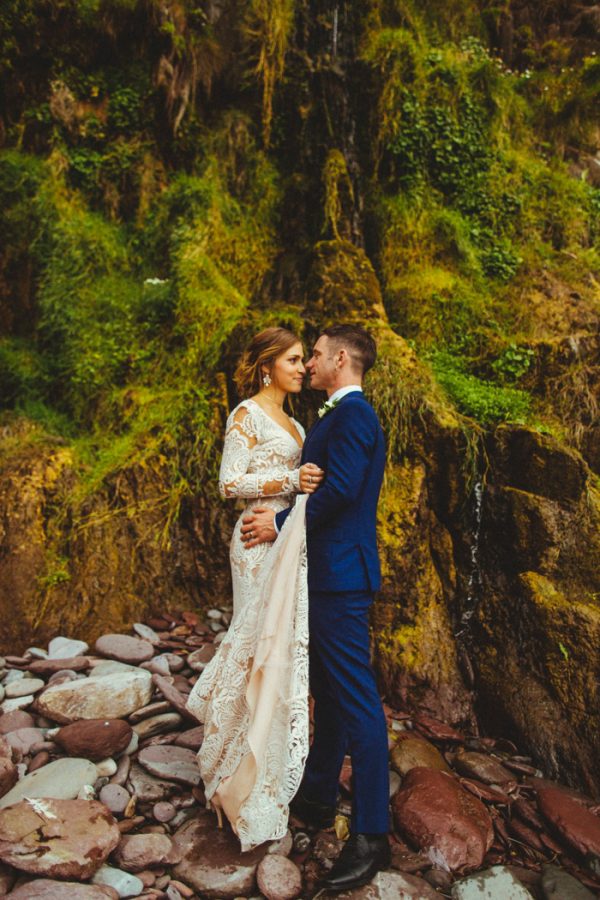 There is something quintessentially romantic about Irish weddings, and Kristi and Dave's wedding at Ballintaggart House is no exception! Returning to one of their favorite towns in Ireland, the couple exchanged vows in a grand cathedral, then made their way to a local pub before the reception. Little did they know they would be getting a fun surprise and some great music while they enjoyed a pint! For their reception, the couple kept the vibe natural, relaxed, and elegant to blend in seamlessly with the feel of the historic venue and the charming town. Magic Wedding Photographer captured every detail and moment of this wedding beautifully, including the couple's quirky and cute choreographed first dance!
The Couple:
Kristi and Dave
The Wedding:
Ballintaggart House, Dingle, County Kerry, Ireland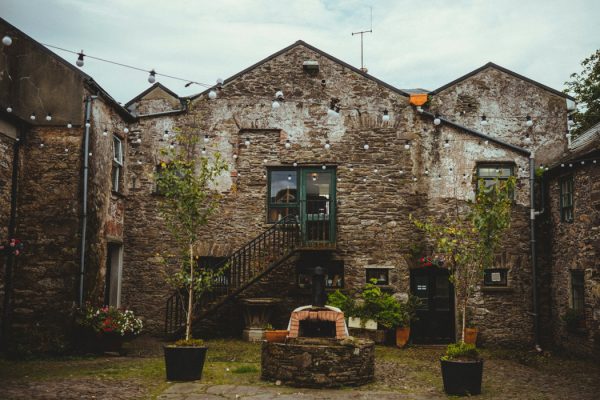 Dingle is such a beautiful town, and the venue itself was a perfect reflection of everything we like about it there. It's stunning and steeped in history, but all the while staying relaxed and super friendly. Plus, Dave used to work there way back when it was being run as a hostel, so we have a connection to it, as well!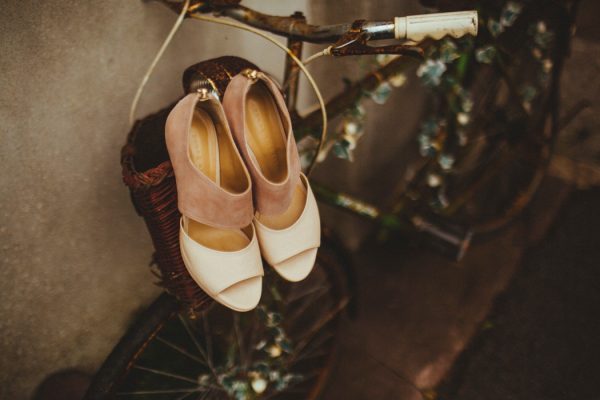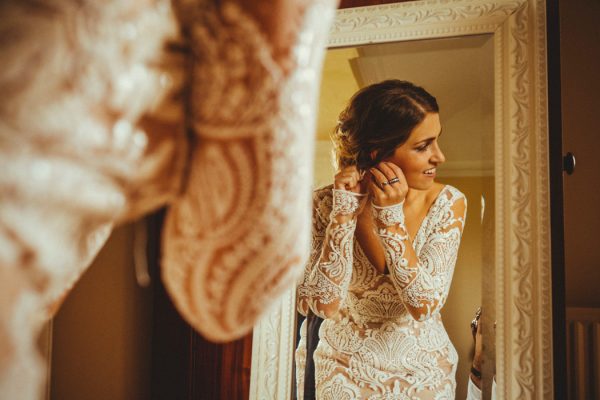 I knew what style of dress I wanted from the very beginning – long sleeves and lace, with everything else kept simple. I don't think I ever pictured being married in Ireland in anything else, so that was an easy decision. Finding the dress was another story! I wanted my friends to look and feel as good as I did (or close, at least! haha) so had them pick out their own dresses, with the only requirement being that they were short and black (one of the only "colours" of the wedding).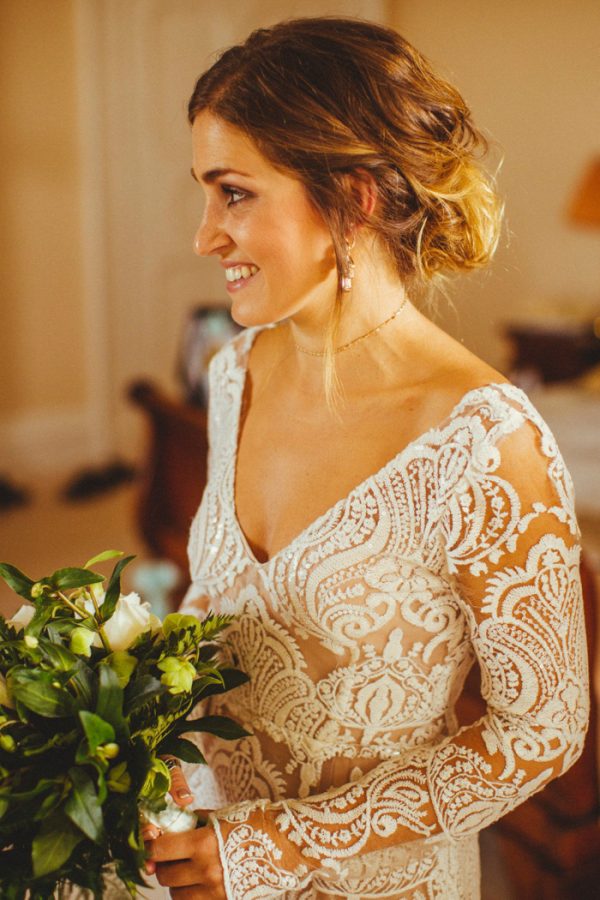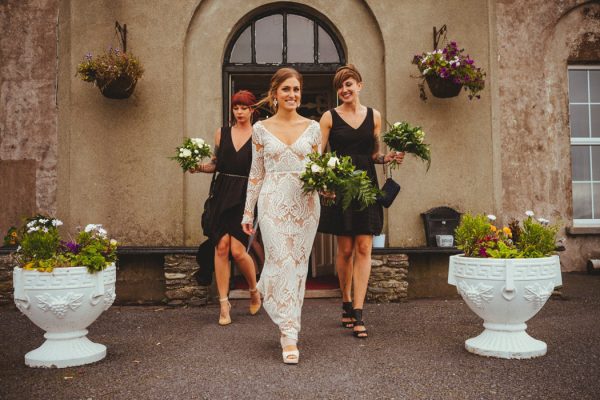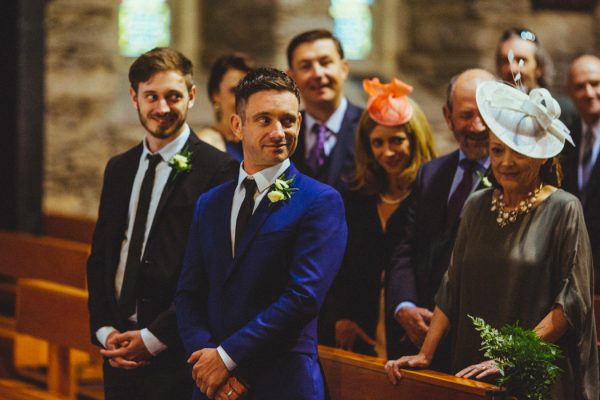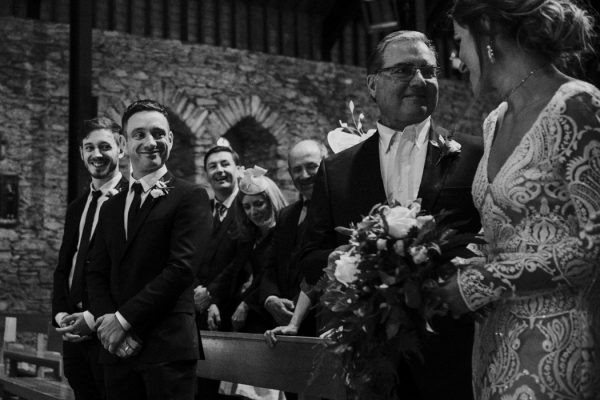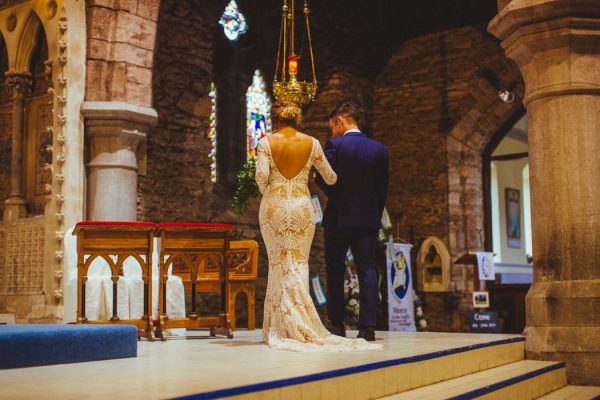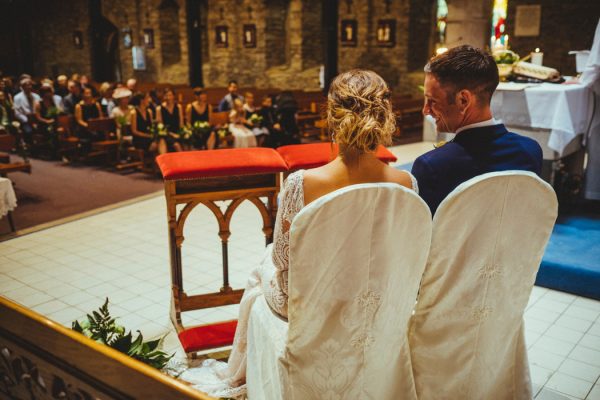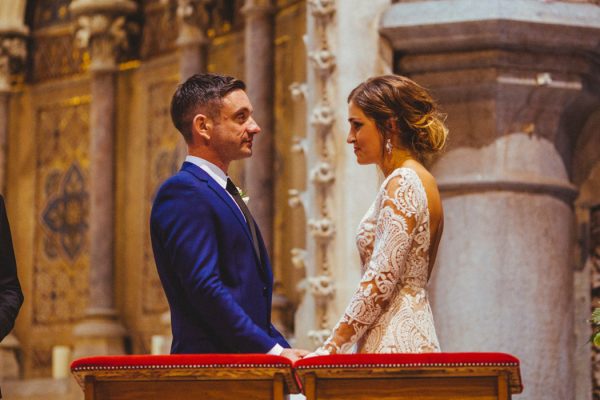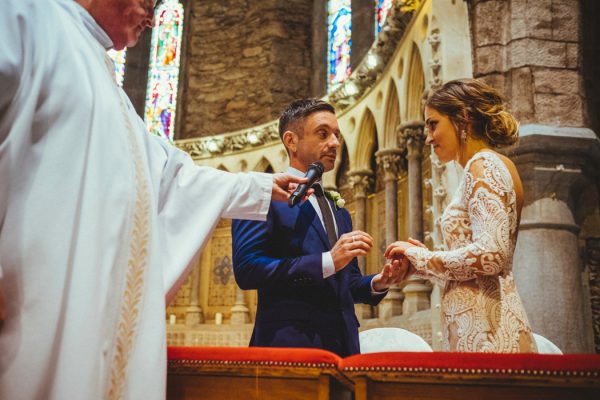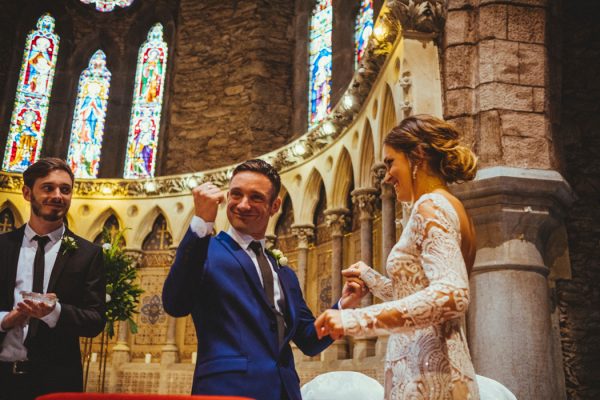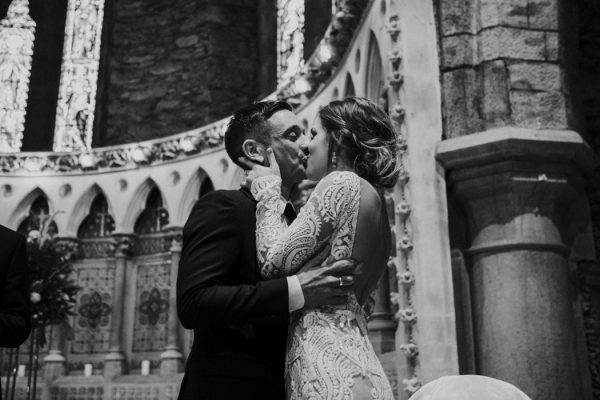 Turning around at the alter and walking out of the church together was a pretty incredible feeling (we finally did it!!) only to be upstaged moments later when we walked straight into the bar across the street where (unbeknownst to us) a music video was being filmed…which we are now part of!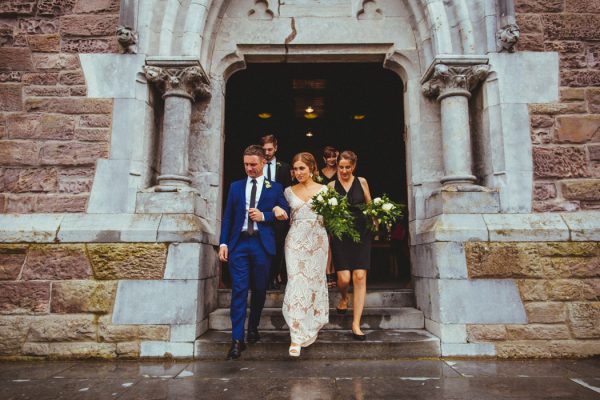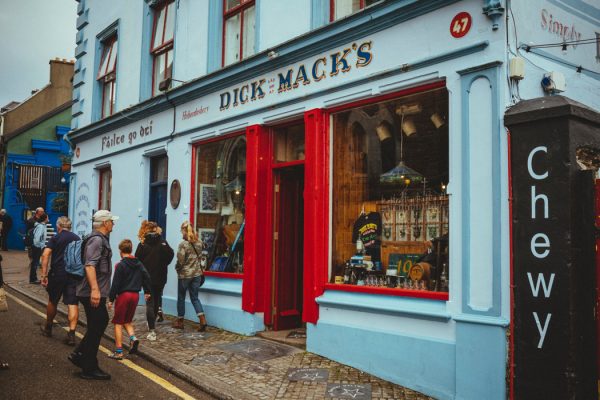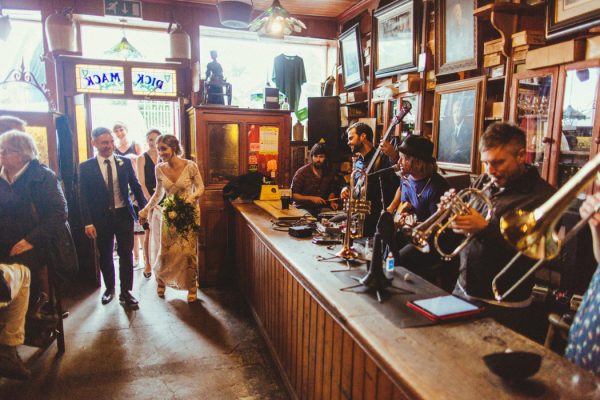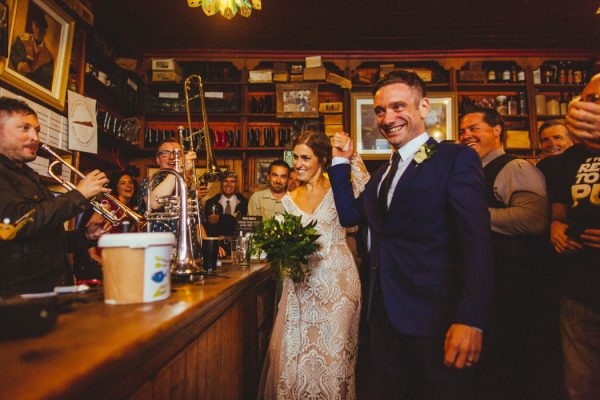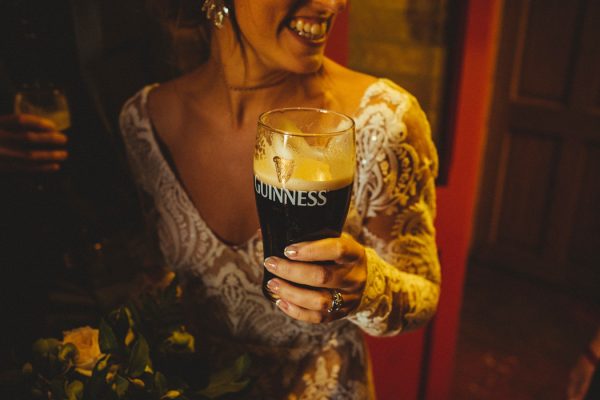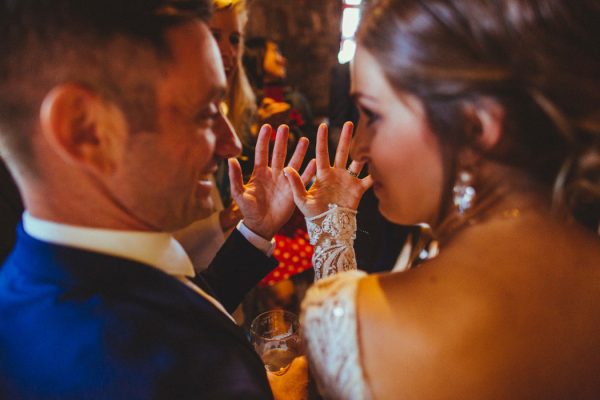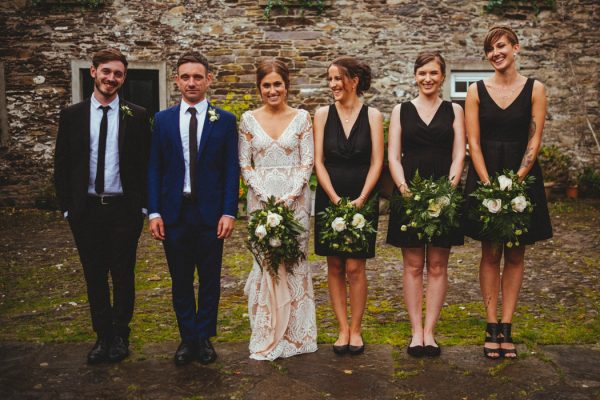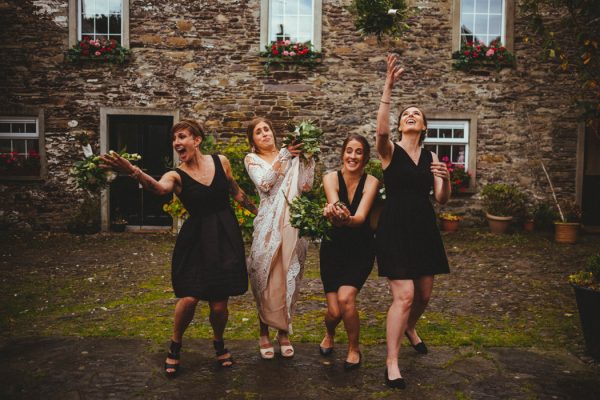 Our advice is that, if you think you already know exactly what you want, just go and get it! I spent a huge amount of time looking for cheaper alternatives and creative solutions to every single aspect. In the end, I often ended up needing to get the thing I'd originally wanted! Obviously you can't do this for everything, but I'd definitely recommend making a short list of things you feel really strongly about, and then try to get creative with everything else.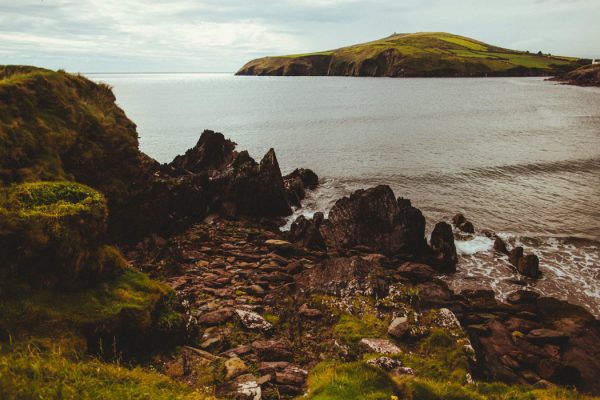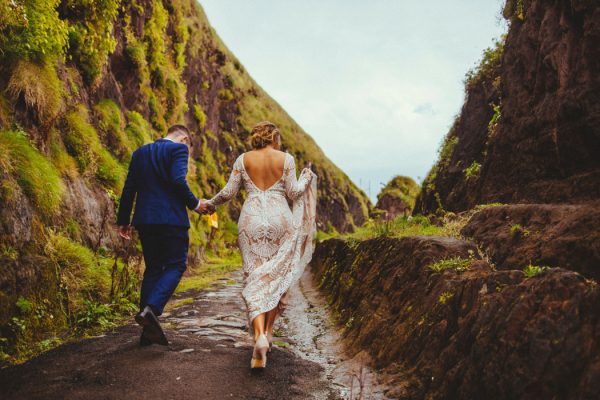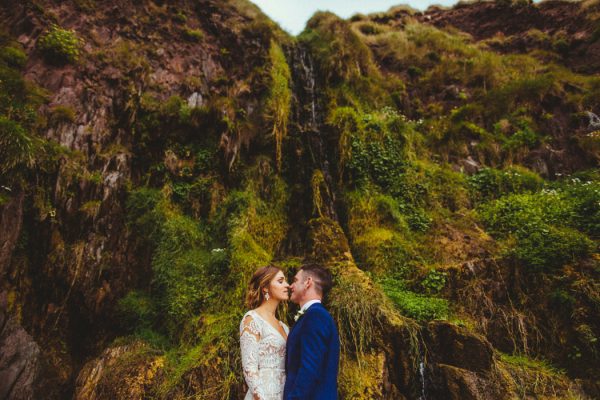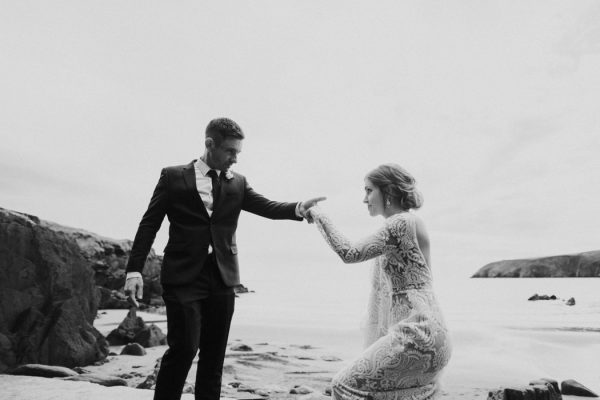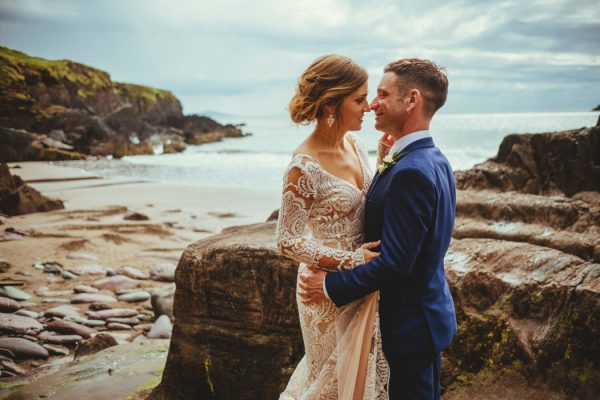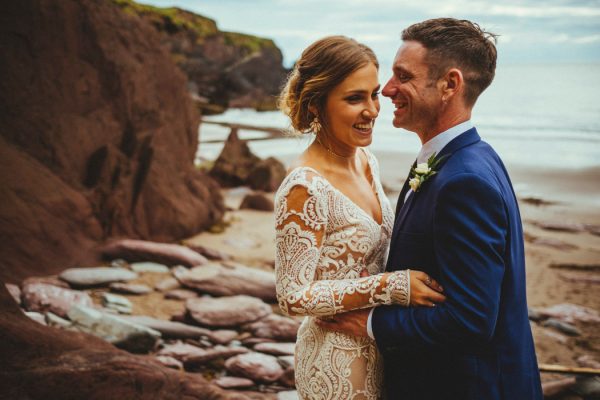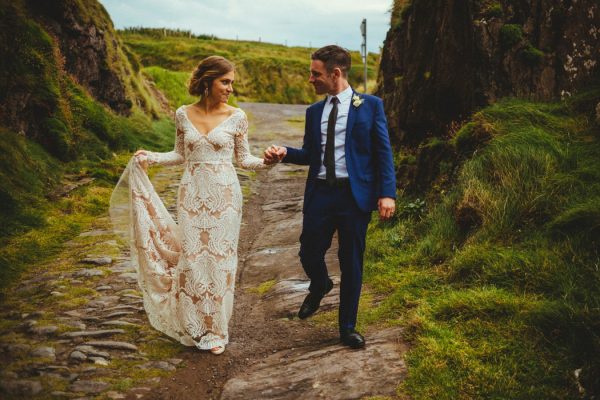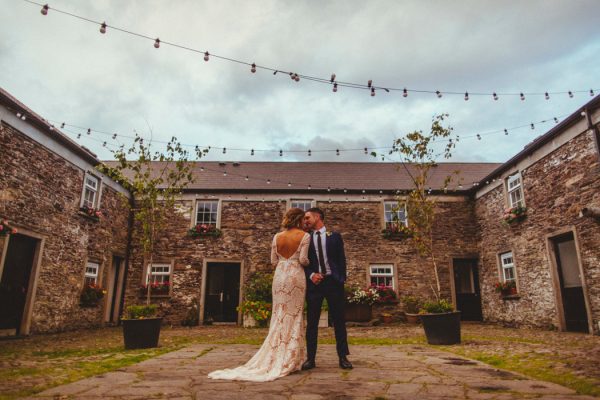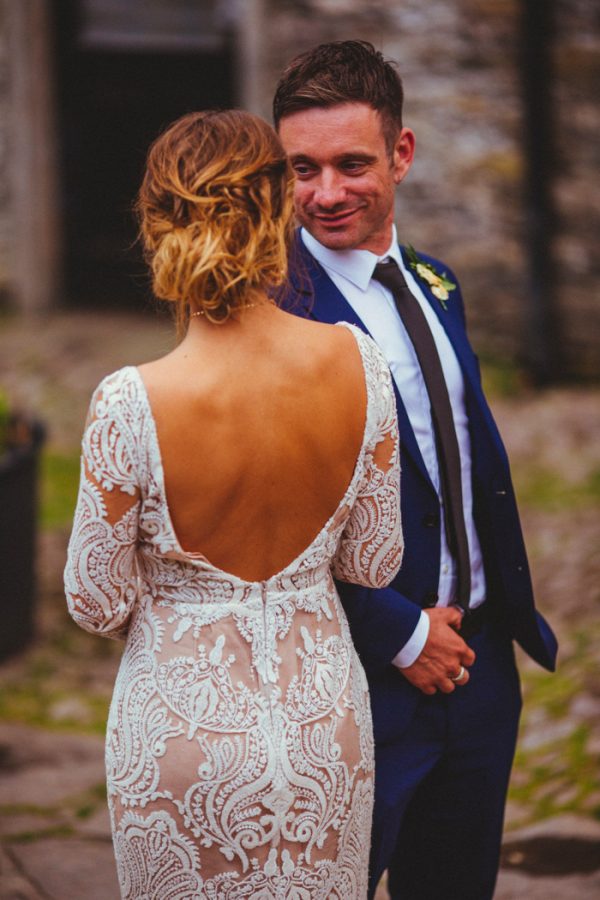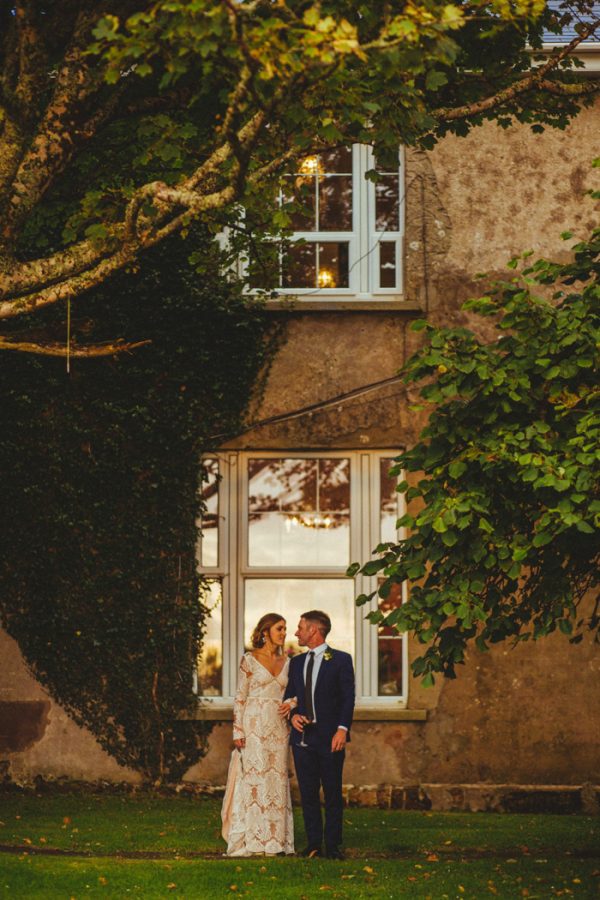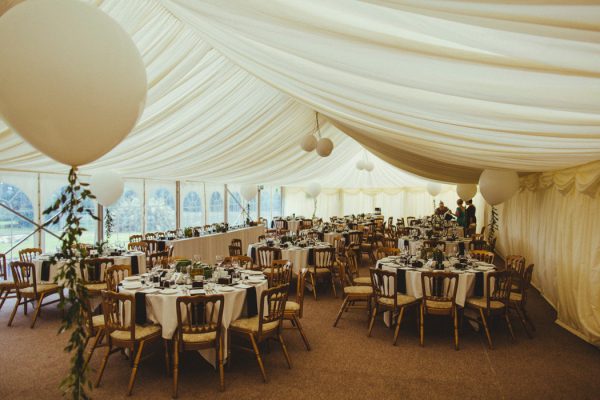 For the wedding favors, I really wanted to give out something that could be used again, and not just discarded after the weekend. Being that so many of our guests were Irish, I wanted to bring a piece of Canada to them, so I picked, dried, and spray-painted some local Canadian maple leaves to create Christmas ornaments. I hung them on strings of lights at the entrance to the dinner hall, along with the their names and table numbers, so they also doubled as the seating plan. On the tables themselves, we wrapped some homemade maple and Jameson-roasted almonds as a nod to our 2 countries, and had the guests' names on them, as well.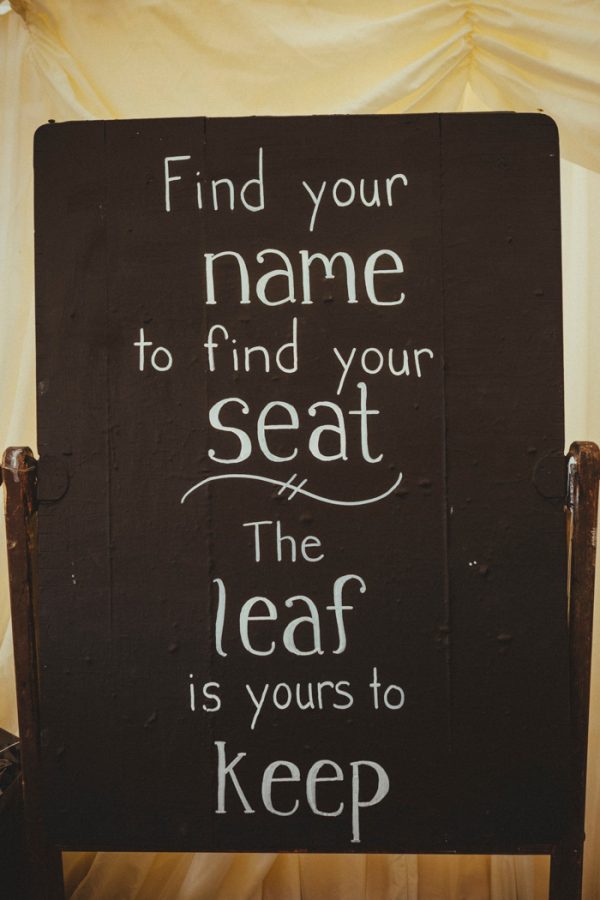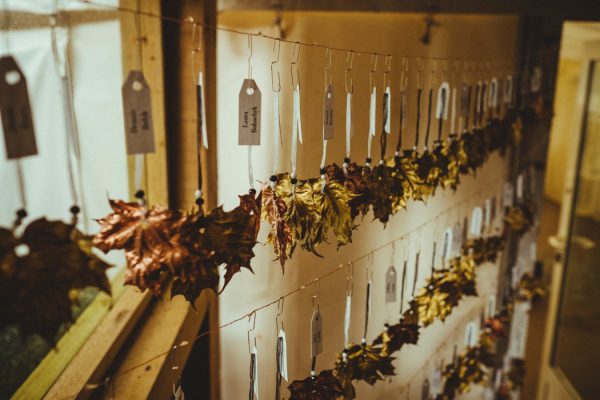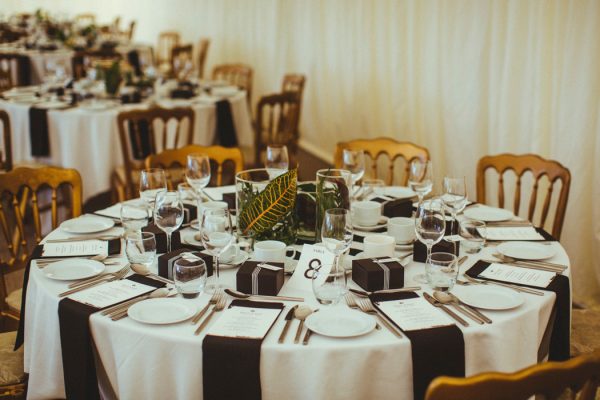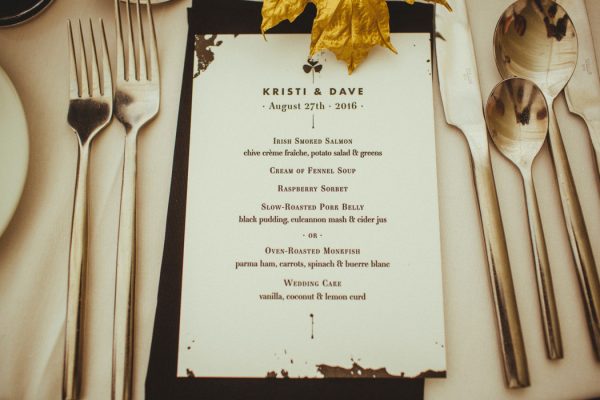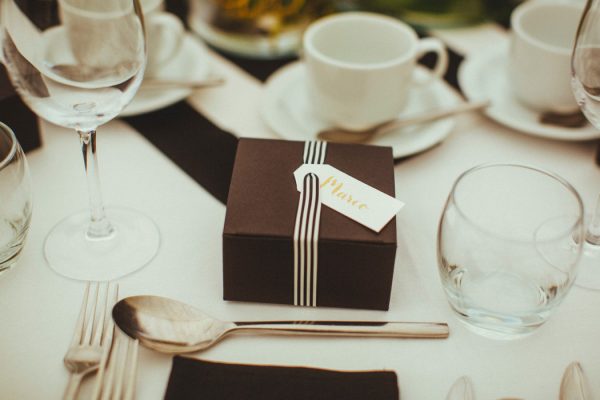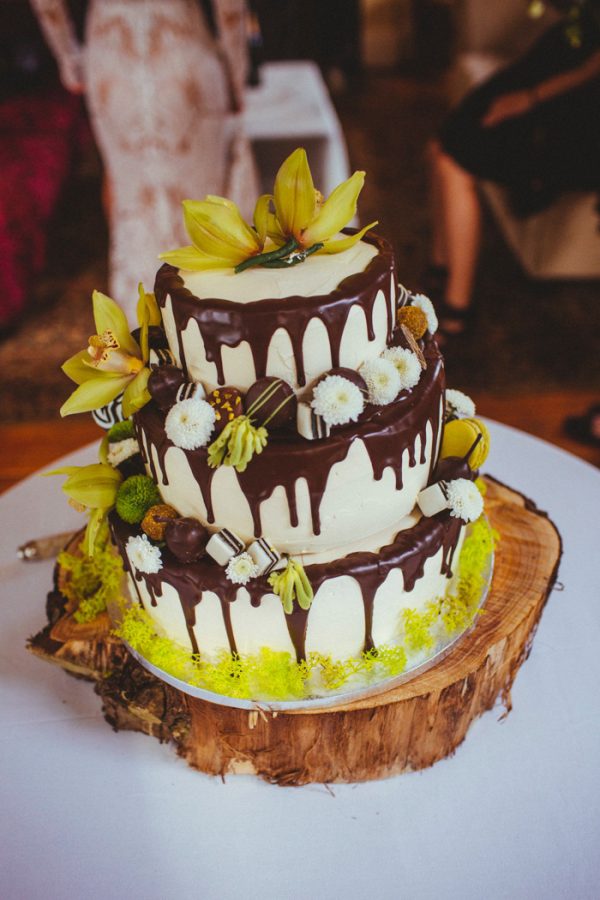 Our first dance started out with "Cannonball" by Damien Rice, and cut to "Let's Dance" by David Bowie halfway through. We had practiced a choreographed dance to that part, which may or may not have been executed perfectly!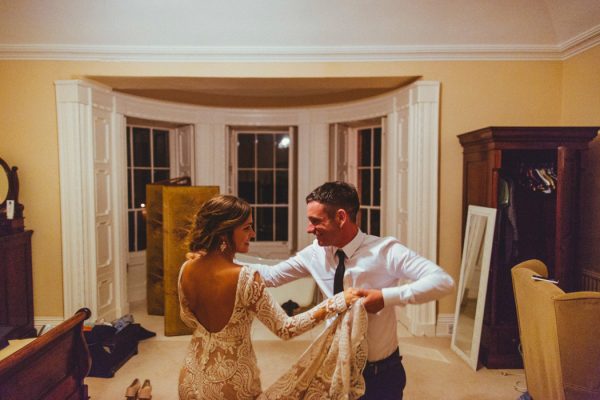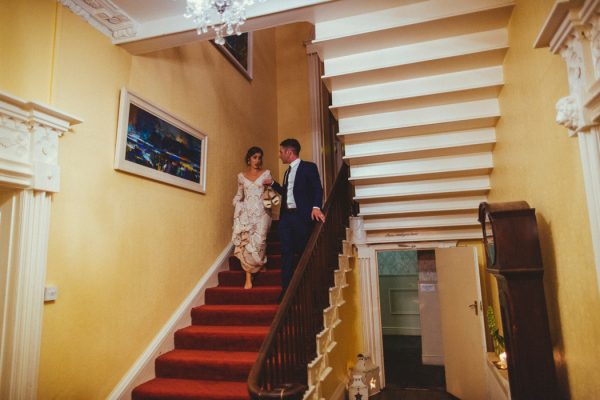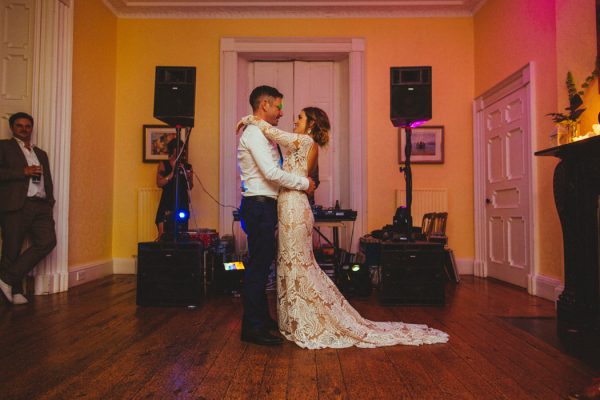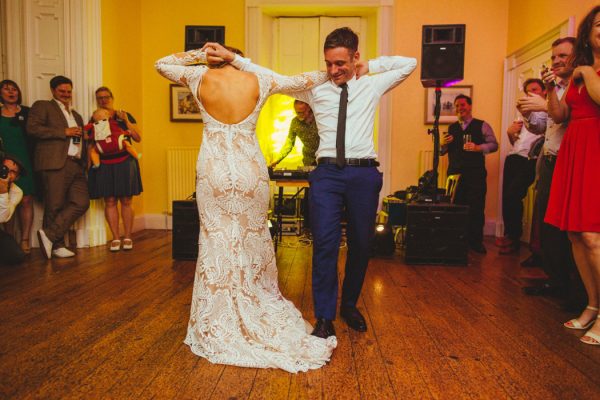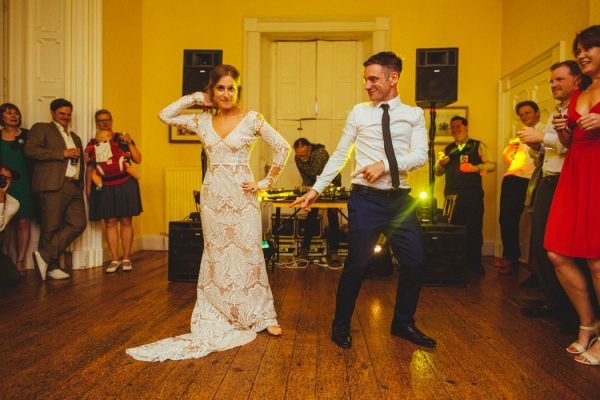 Congratulations to Kristi and Dave, and a special thanks to Junebug member Magic Wedding Photographer for sharing these gorgeous wedding photos with us! If you're look for more rustic and romantic European wedding inspiration, this Welsh wedding in a shed is unbelievably charming!