It's not every day you get to ask your best friends to stand by your side at your wedding, so why not make the occasion as special as can be? Before picking out bridesmaid dresses for the special people in your life and hosting the bachelorette party of a lifetime, check out these bridesmaid proposal gifts that will have them saying "I do" before you can even pop the question!
Bridesmaid Proposal Gifts
Jewelry
Who doesn't love to celebrate with a little jewelry? From knot-inspired earrings to dainty initial bracelets, here are our favorite jewelry picks.
Accessories
Small accessories are by far one of the best gifts you can give a best friend because you know they'll use them over and over again. And we want you to spend your money on things you know they're going to love. From hair clips to socks, these are sure to become some of their new favorite accessories.
Drinkware
Are the people closest to you really into coffee or do they prefer mimosas? No matter the drink of choice, there's a personalized cup or mug for your bridesmaids to have and to hold.
Personalized Stemless Wine Glass
Custom Shatterproof Flower Shot Glass
Personalized 6oz Bridesmaid Champagne Flute Tumbler
Candles
There is no such thing as having too many candles, so why not add to their candle collection with one more that offers adorable sentimental value?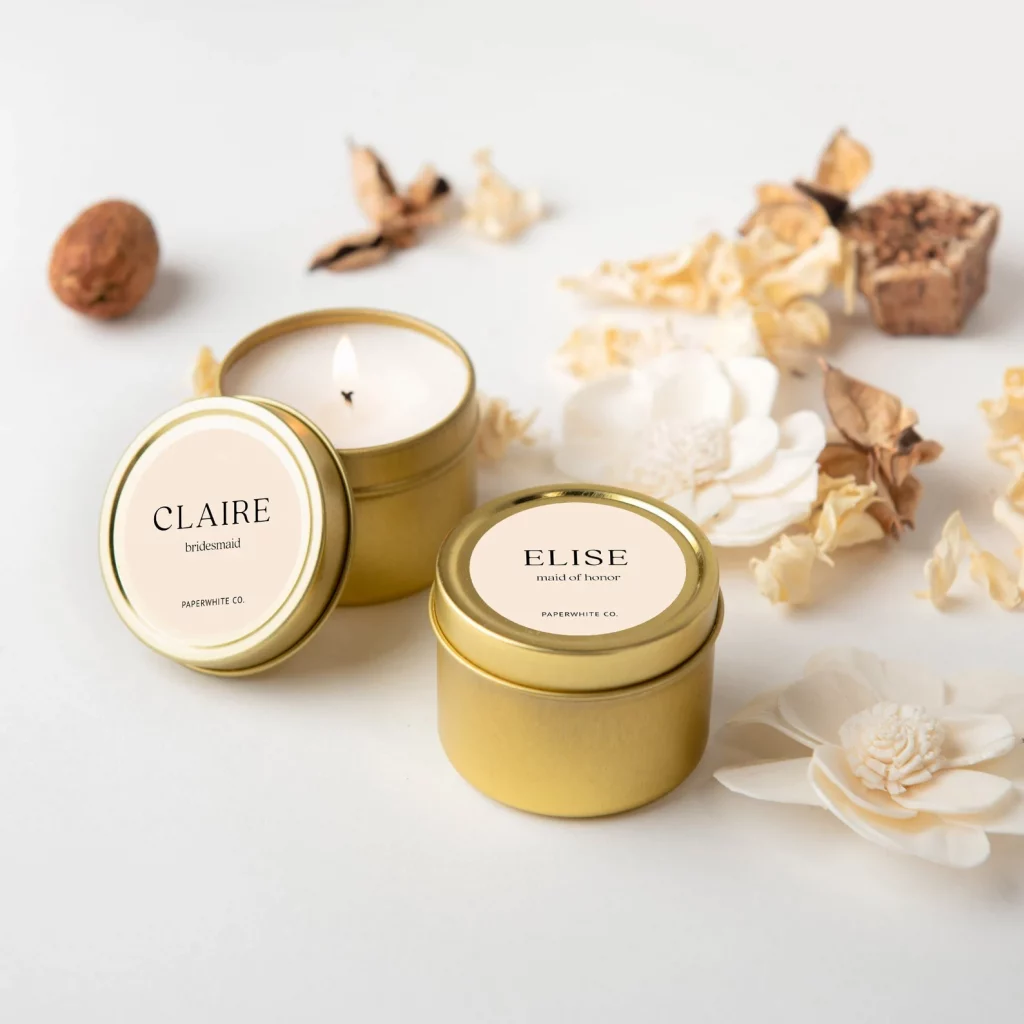 Smells Like You're in the Bridal Party Candle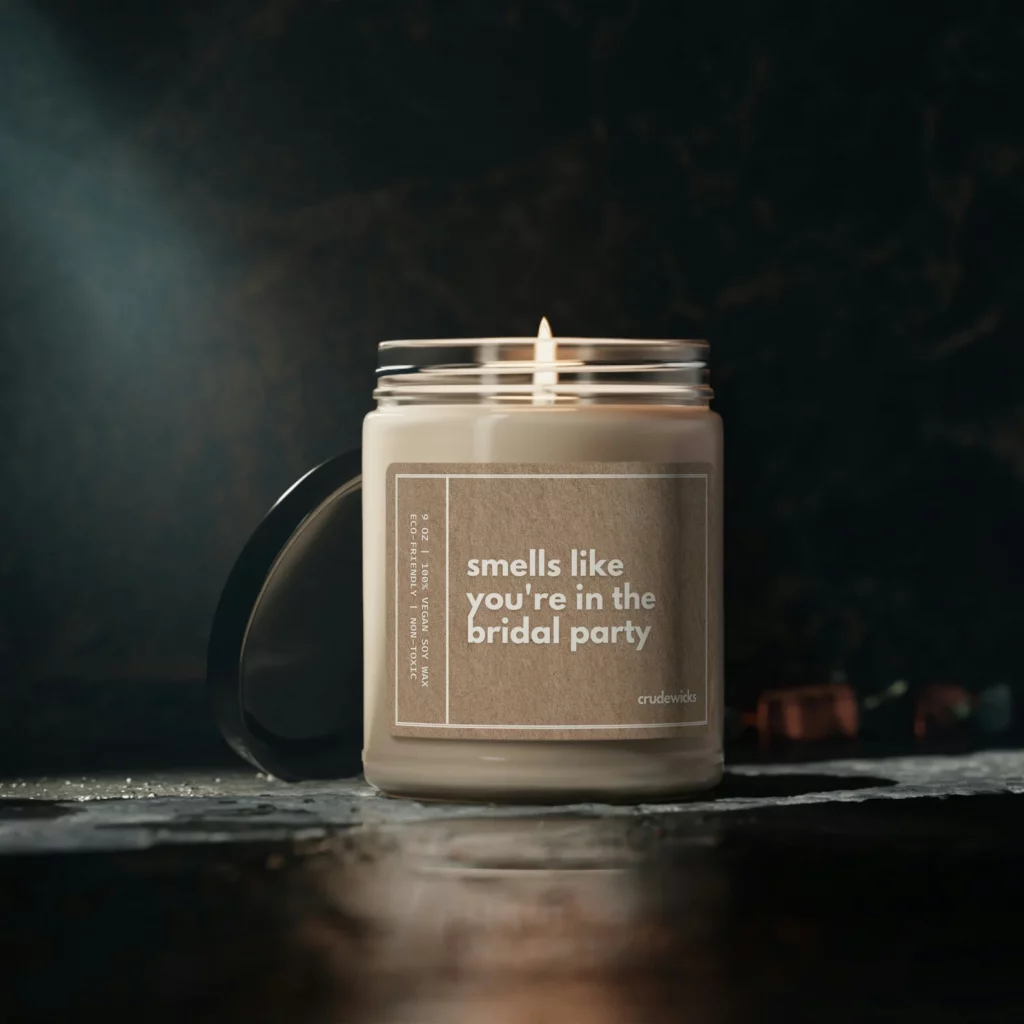 Will You Be My Bridesmaid Candle
Cards
Last, but not least, don't forget to say a few words. While you're thinking of what to write on the inside, fall in love with the outside of these bridesmaid proposal cards.
Will You Be My Bridesmaid Card
I Got The Ring But I Need One More Thing Card
ADELLA Modern Bridesmaid Proposal Card
Now that you've picked out the perfect bridesmaid proposal gifts, it's time to start thinking about what your wedding party is going to wear on the big day. There are so many options out there–it can feel overwhelming. To get started, check out our guide to the best places to buy bridesmaid dresses online. Leaning toward a mismatched look? Don't worry, we've got you covered there too. We're giving you 13 mismatched bridesmaid color palettes that look absolutely stunning together! Looking for the perfect groomsmen gift? Suit up in style with this groomsmen gift idea.