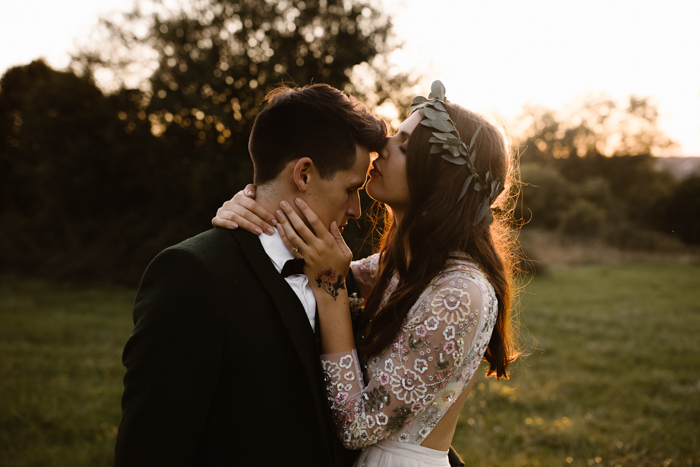 Beth and Marcus' Normandy wedding was the garden party of our wildest dreams! The couple held their intimate celebration at a cozy French Airbnb, which allowed them to set up a ceremony space nestled among the trees and organize a picnic-style reception amid the lush, overgrown gardens. Their decor centered around twinkle lights, dream catchers, boho rugs and pillows, and simple garlands of eucalyptus, and the result was truly captivating. The bride wore a stunning sequin Needle & Thread gown that sparkled from every angle and the groom looked dashing in an emerald ASOS suit that was the perfect combination of modern and timeless. Photographers Eastlyn & Joshua truly captured the dream-like vibes of this Normandy wedding, and even took us along on the couple's romantic day-after adventure at the Cliffs of Etretat!
The Couple:
Beth and Marcus
The Wedding:
Airbnb, Normandy, France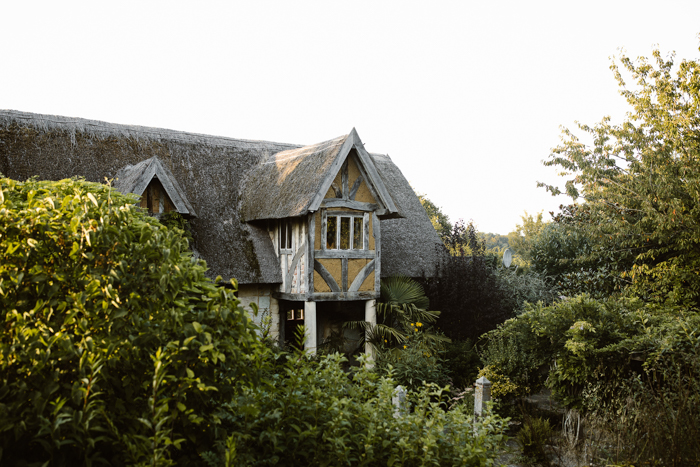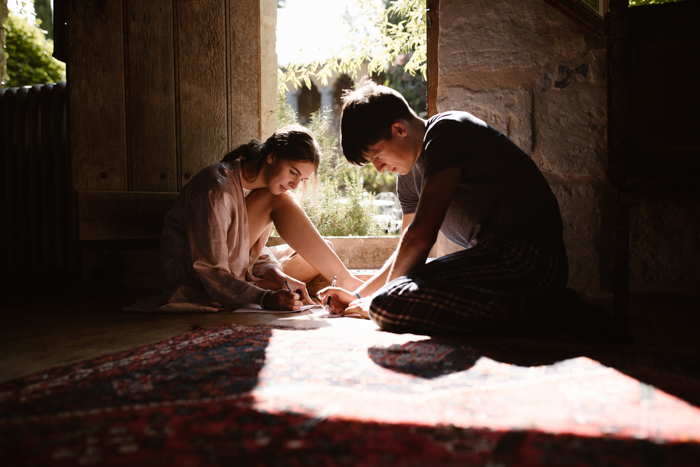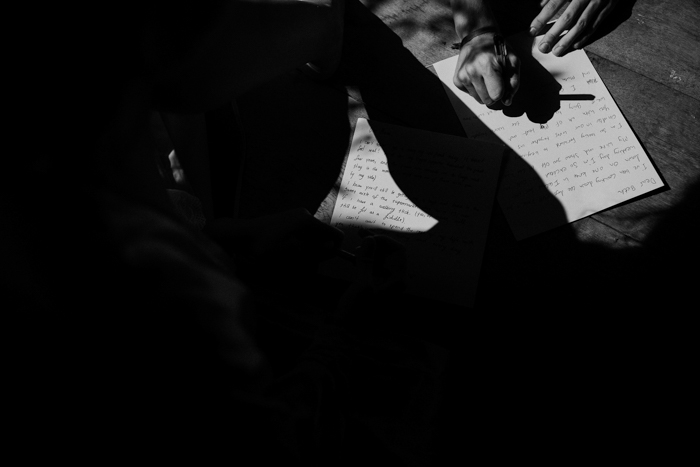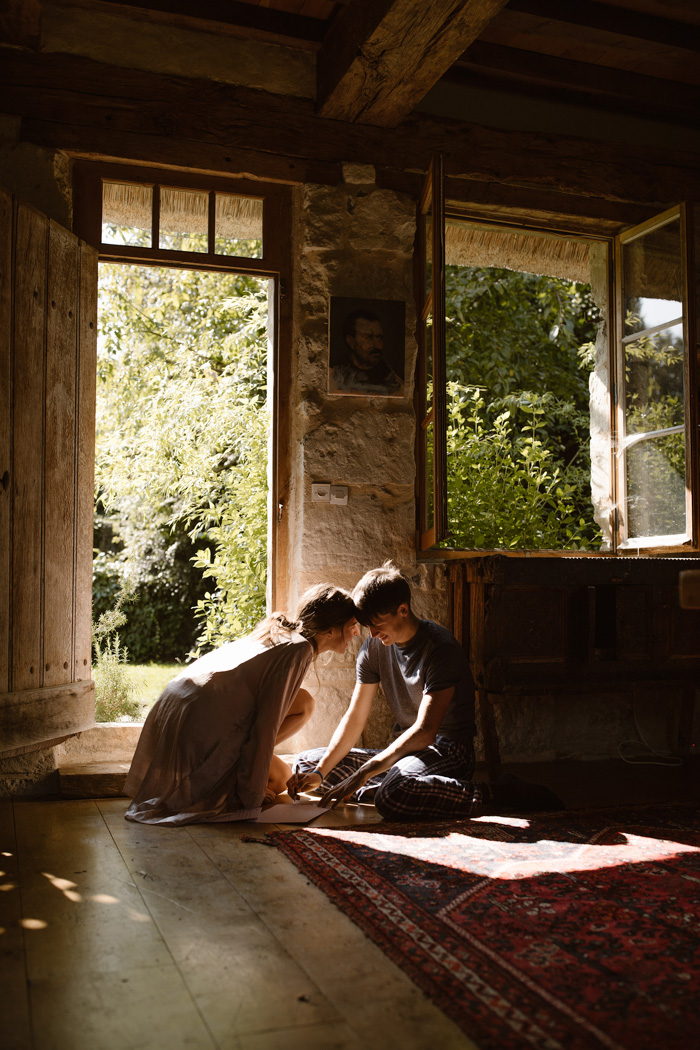 There are so many memories that stand out from the day, but writing letters to each other and then reading them whilst I was in the bath is the clearest one. Eastlyn & Joshua, our photographers, advised us to find the time in the day before the ceremony to take in the moment. Clasping each other's hands and whispering together in the silence felt like we were able to pause. Eastlyn clicked away quietly by the door, our friends were buzzing around outside setting things up but, just for that moment, we were fully in the moment, focused on only each other with no distractions.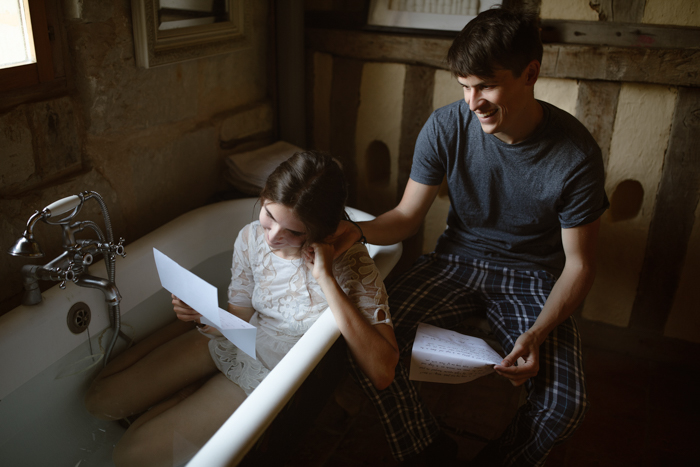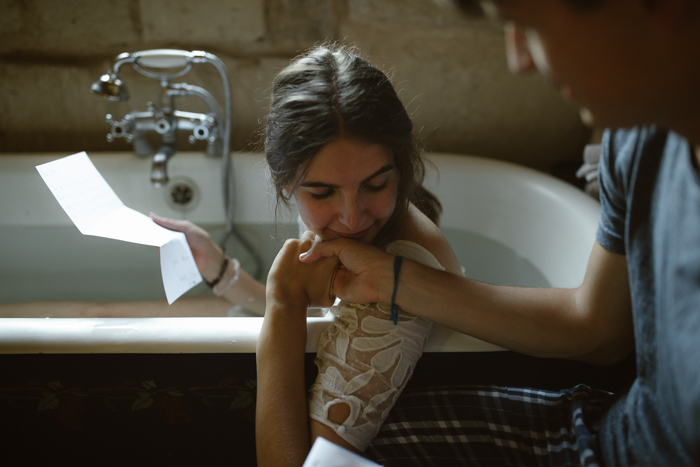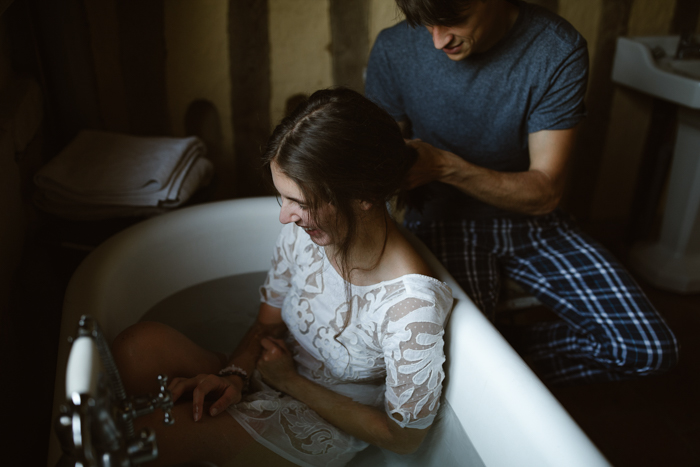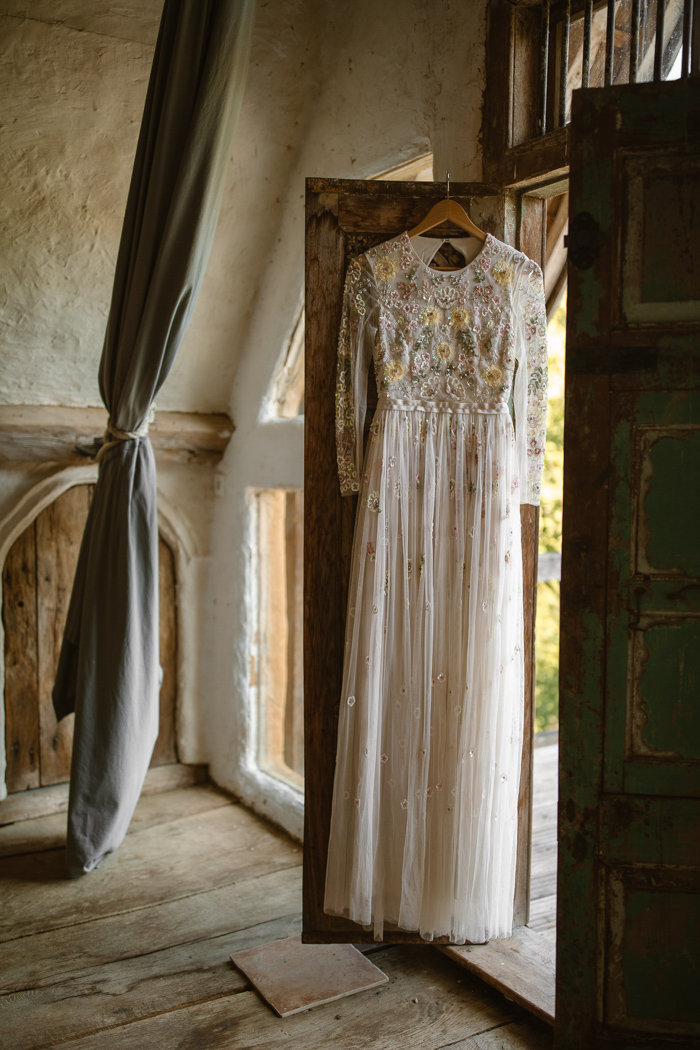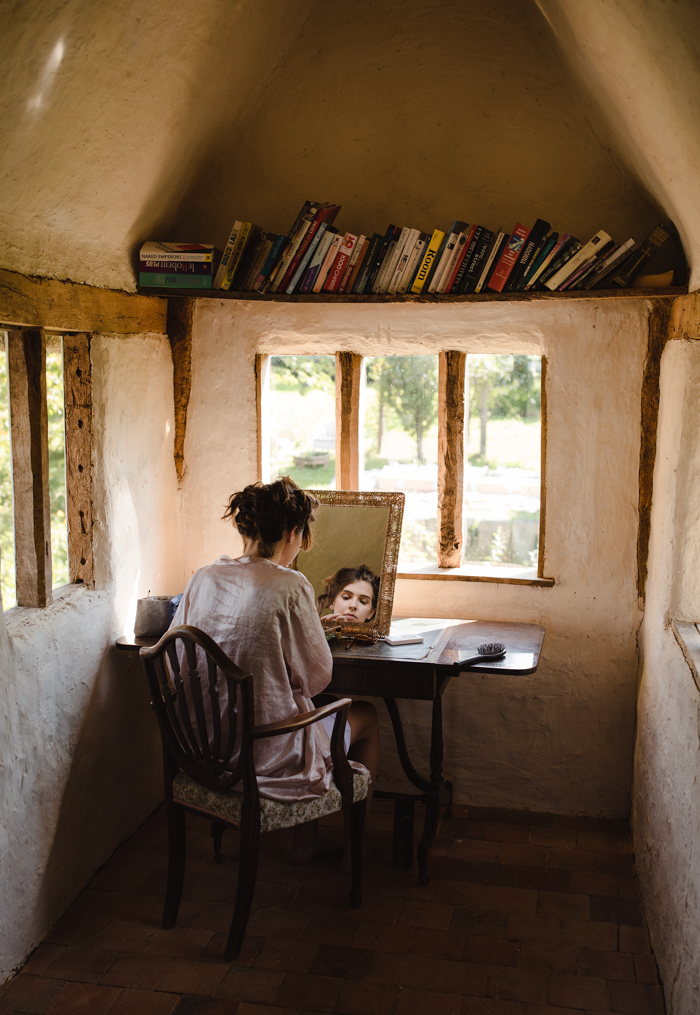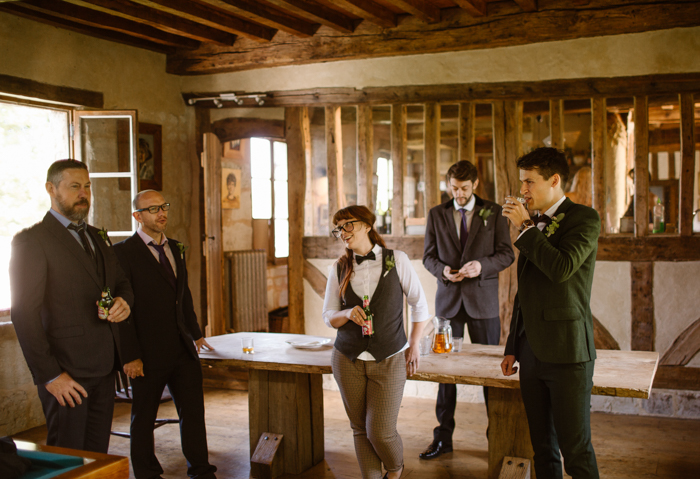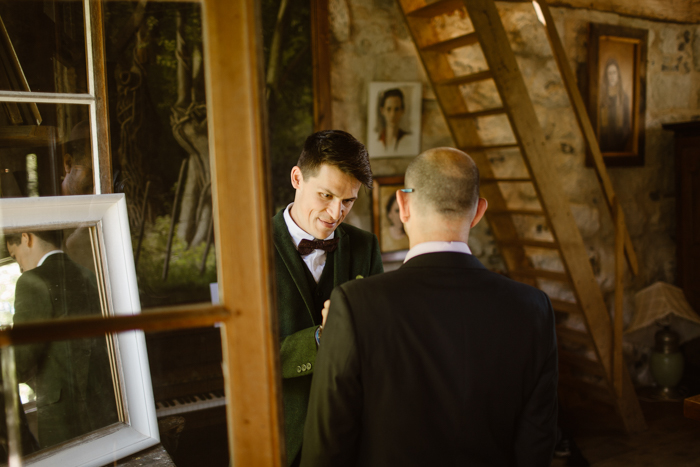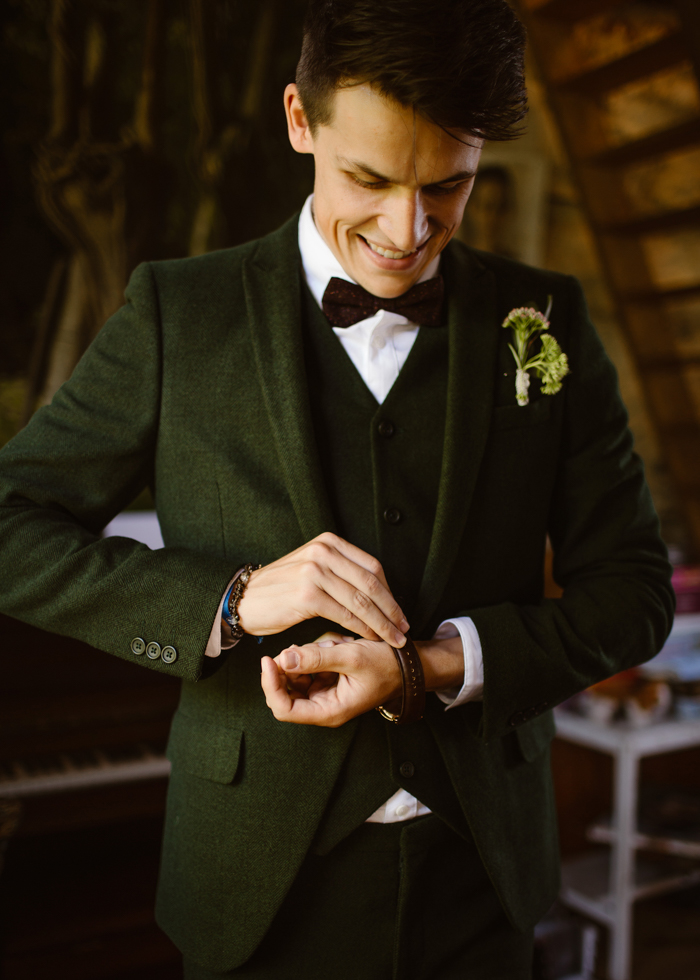 It was important to us that we created a meaningful and intimate experience that would allow us to be fully present with our loved ones, and with each other. For us, this meant only inviting our closest friends and family members and enlisting them to help put the day together with us. Getting everyone involved and doing the work ourselves meant that the wedding took on a sense of community and left us with treasured memories, like picking flowers with my bridesmaids, that we wouldn't otherwise have had. It also meant that every detail of the day was put together by us or our loved ones, making it so much more special to us.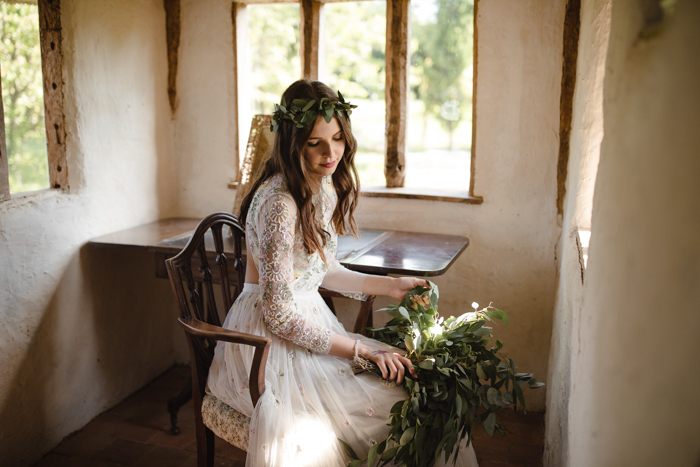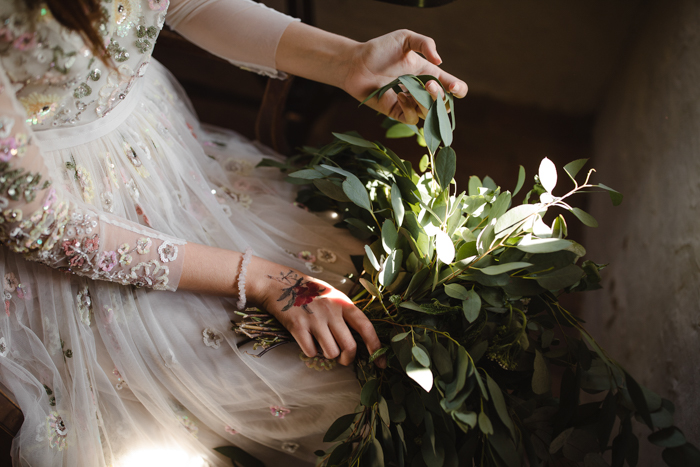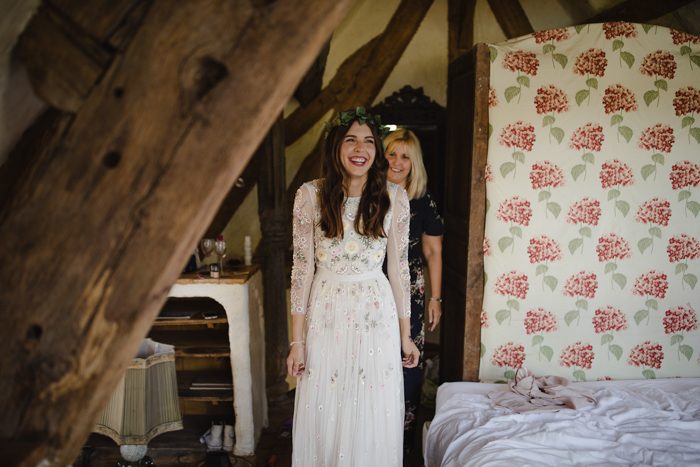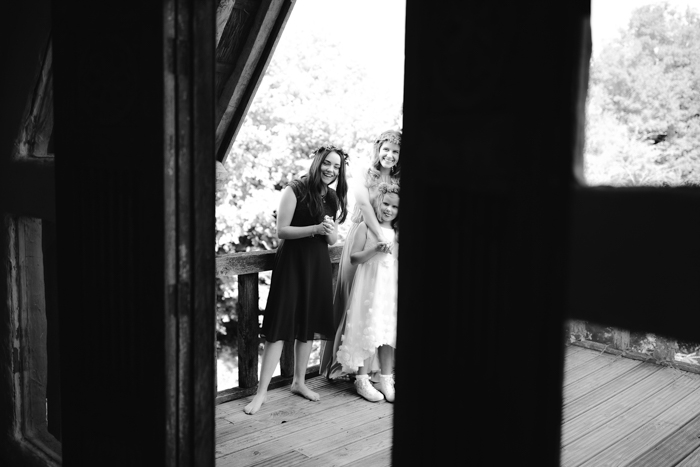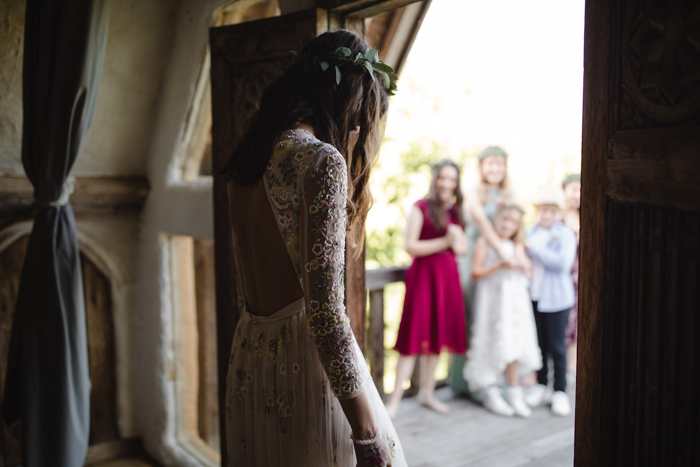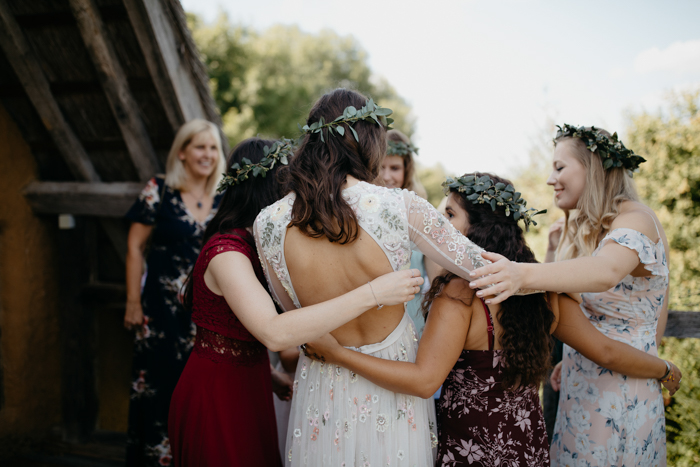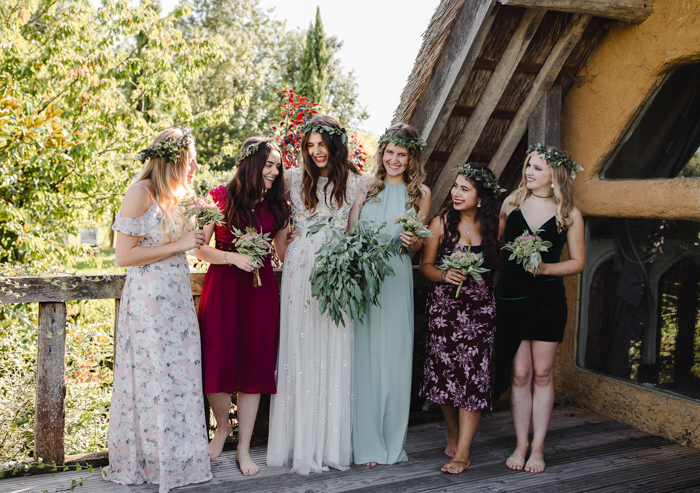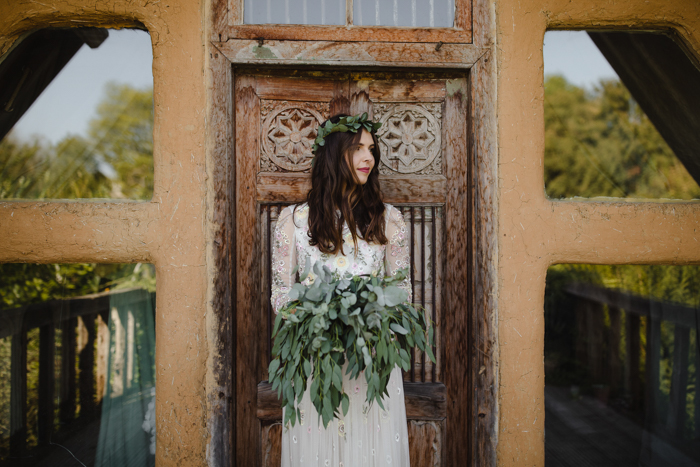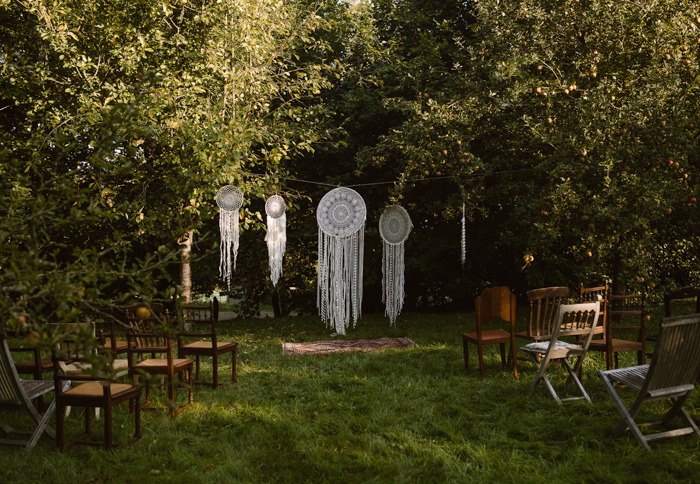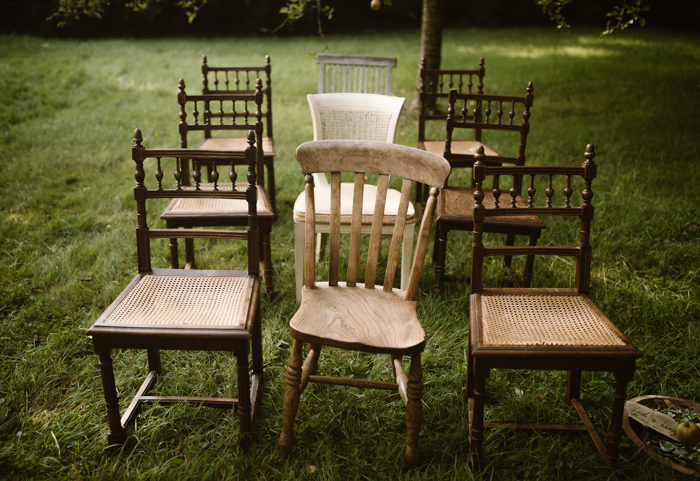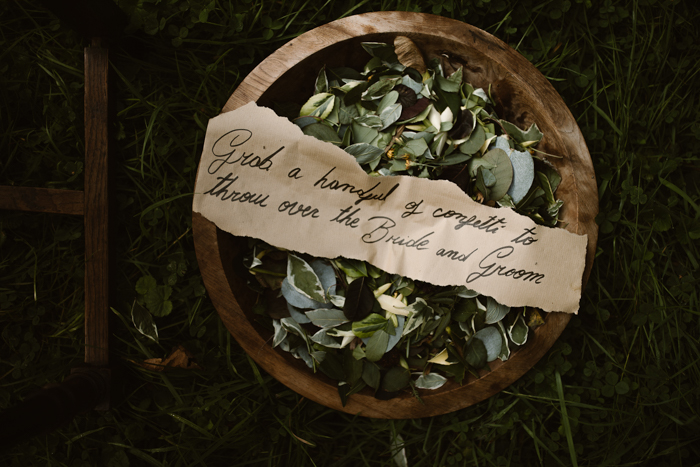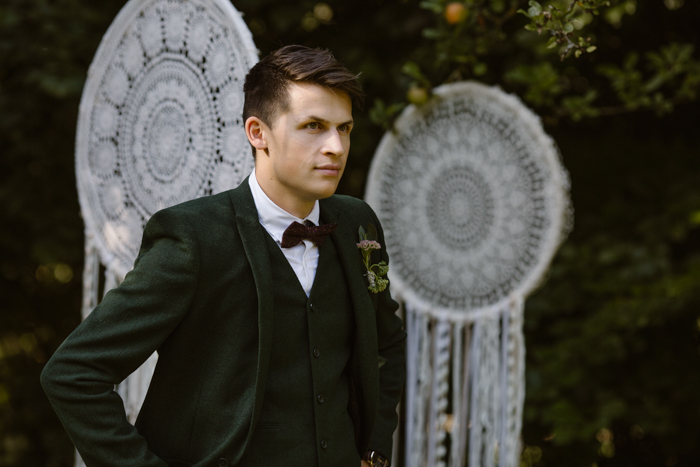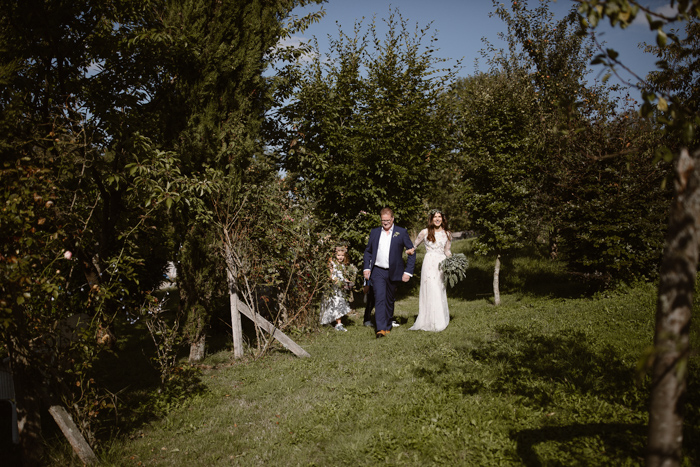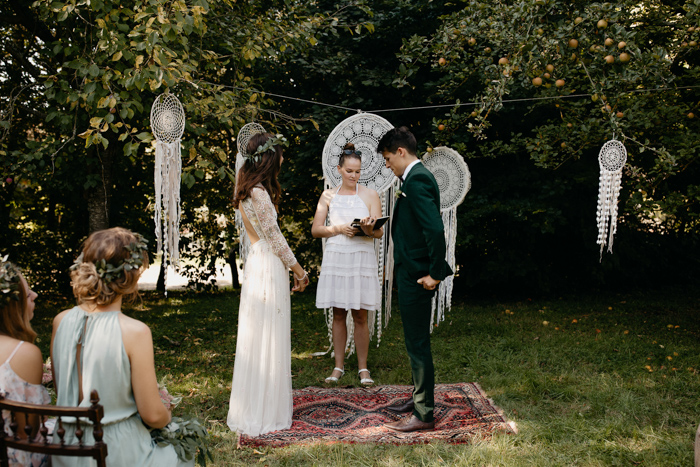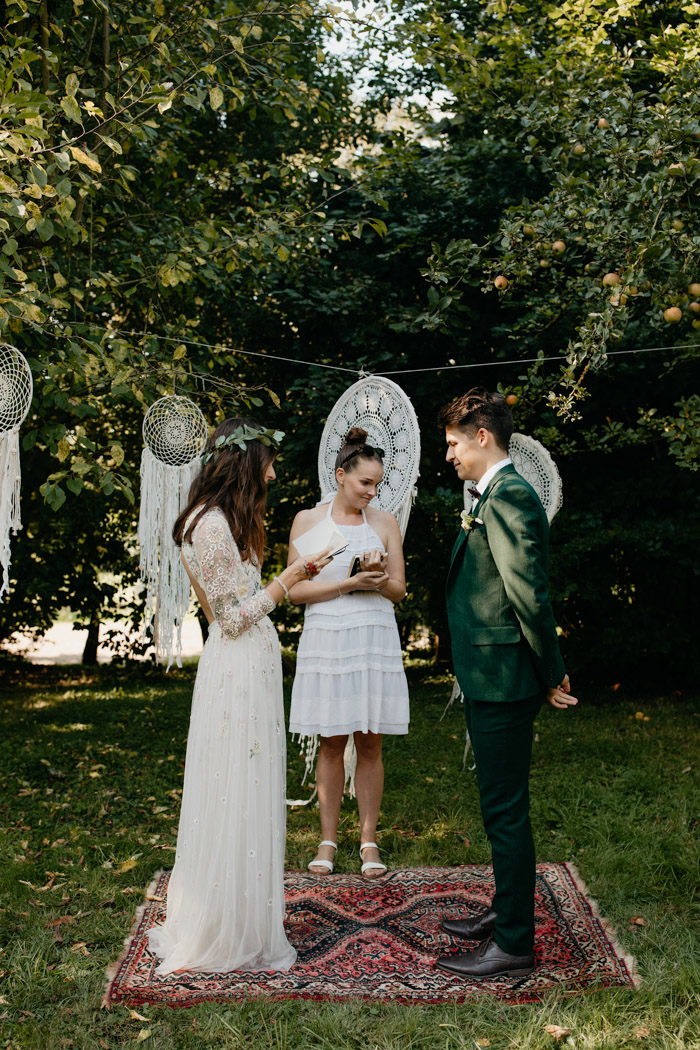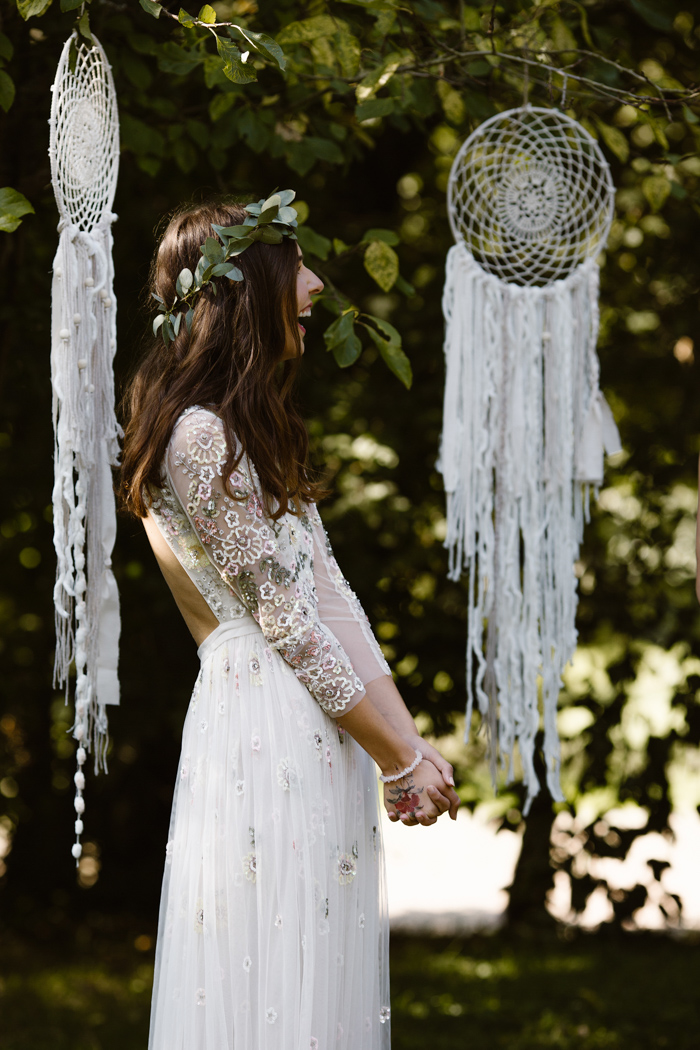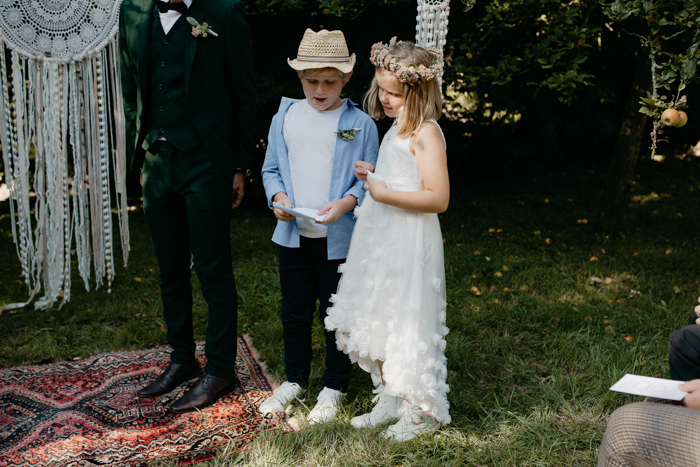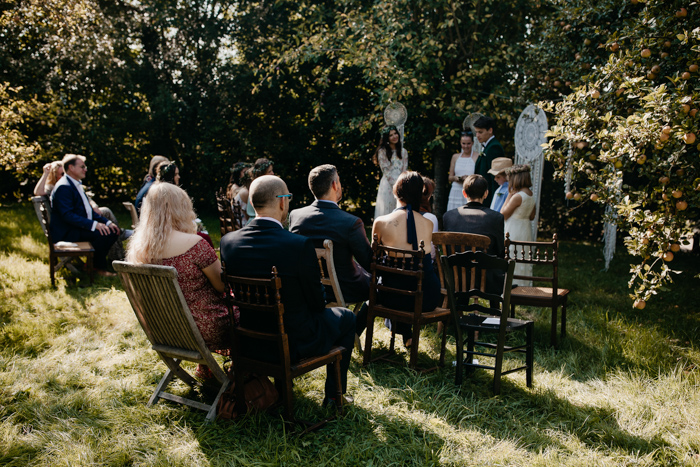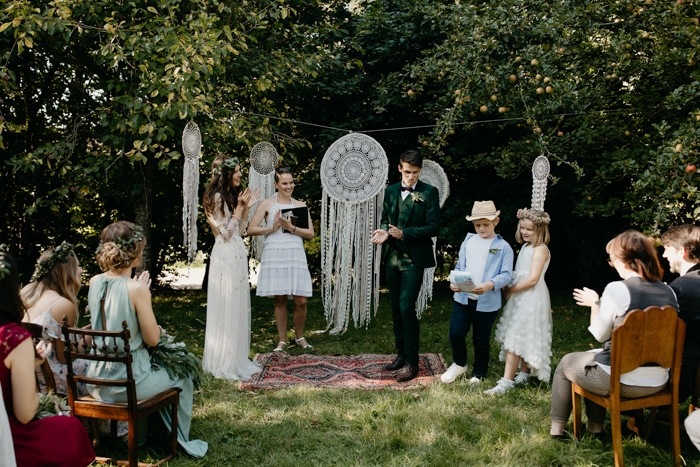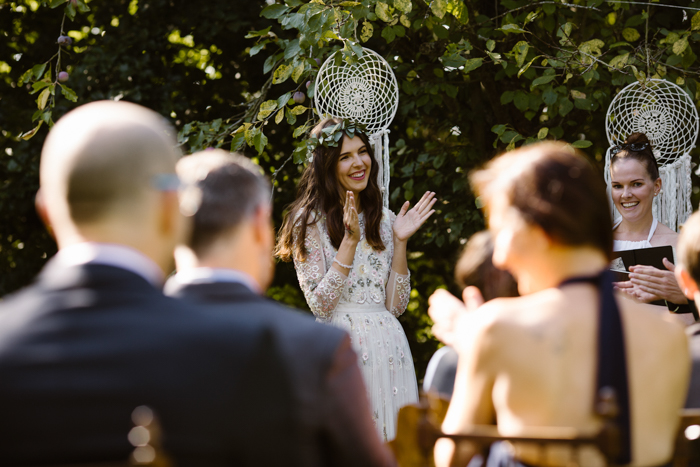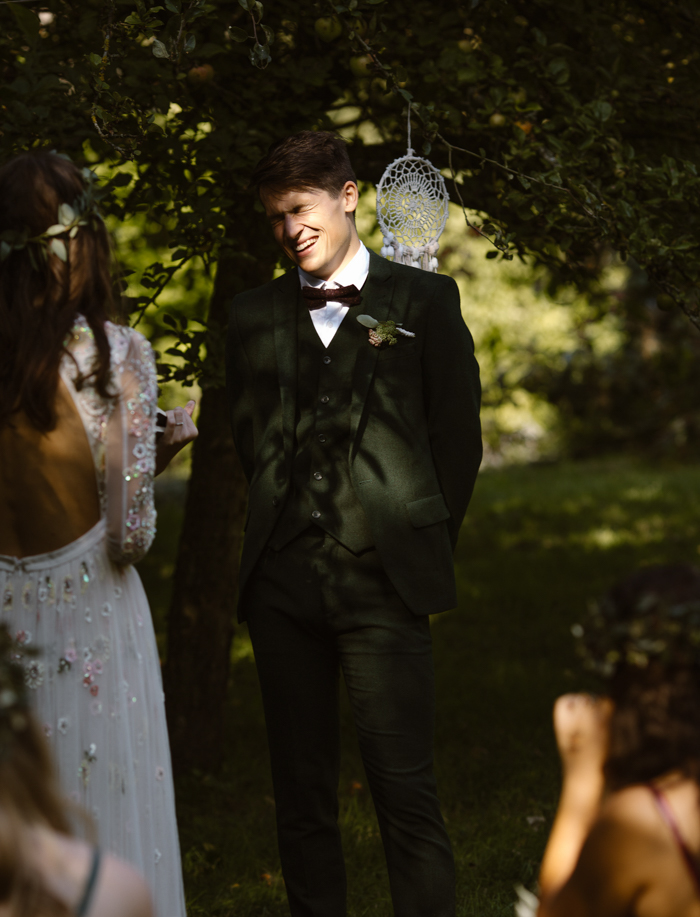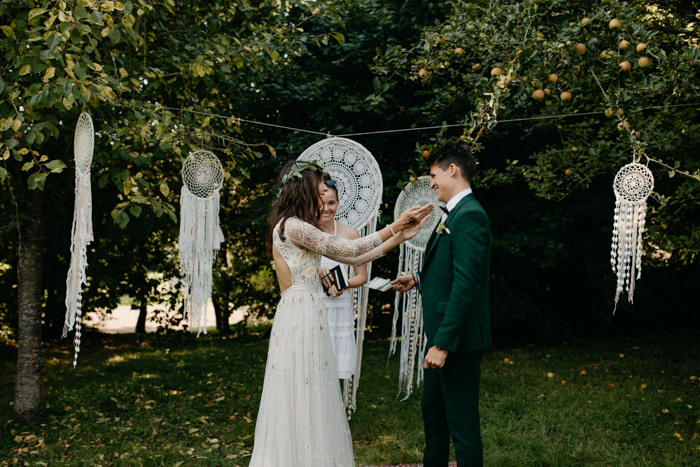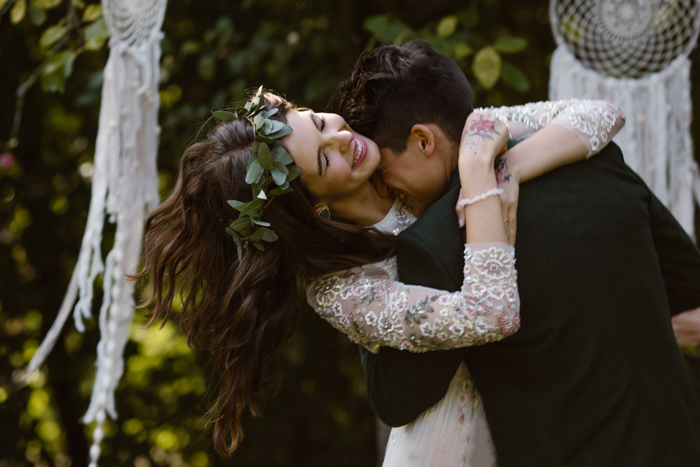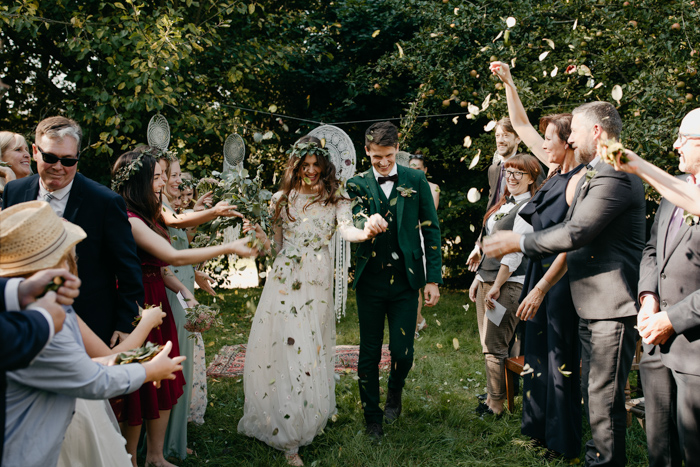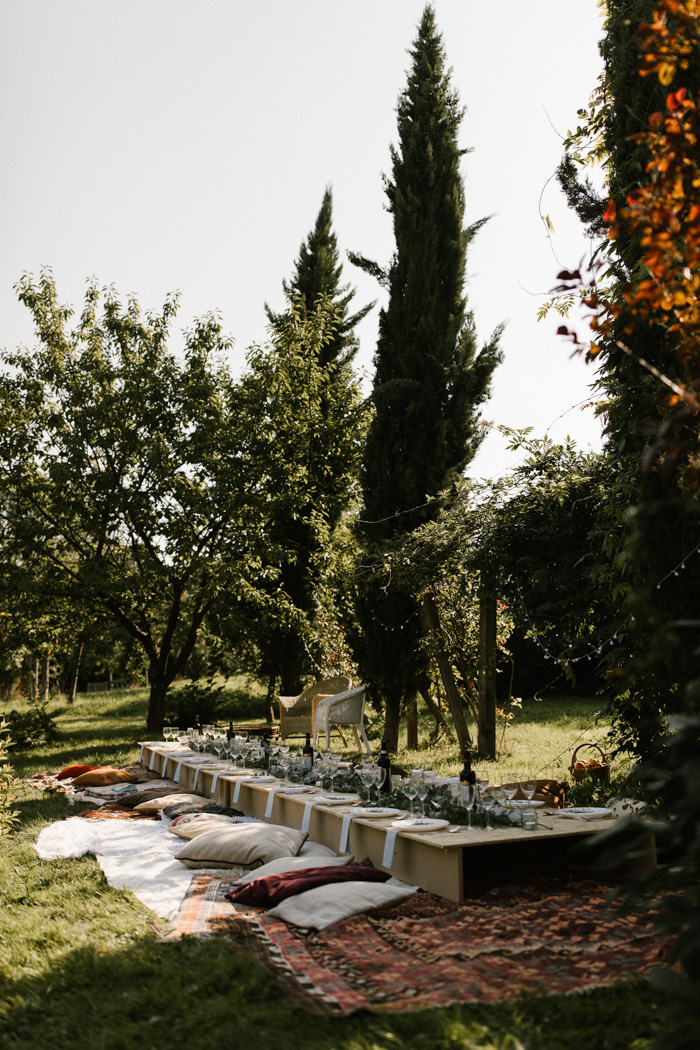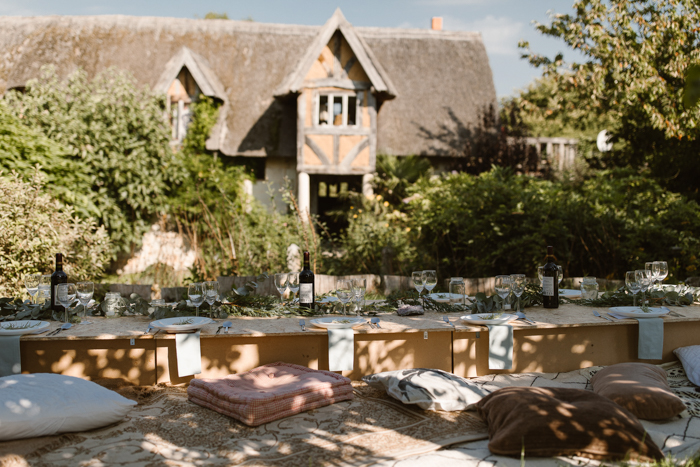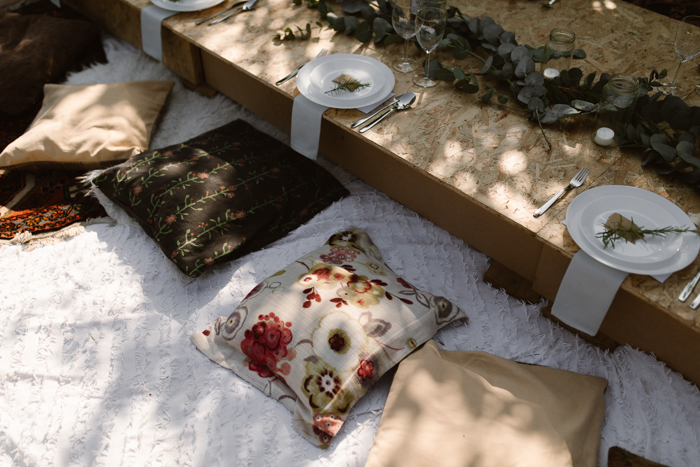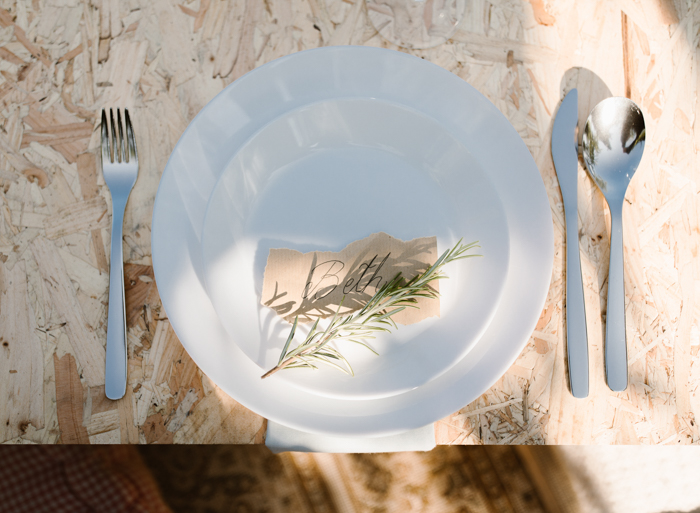 We knew we wanted our day to be relaxed, and after making that decision it started to take on a dreamy, childlike garden picnic vibe by itself. With a bit of inspiration from Pinterest, we decided to make low tables so that we could sit on rugs and a vegan buffet of salads and other cold snacks and desserts made by my family the day before. The bridesmaids and groomsmen picked their own dresses and I even went barefoot for the day.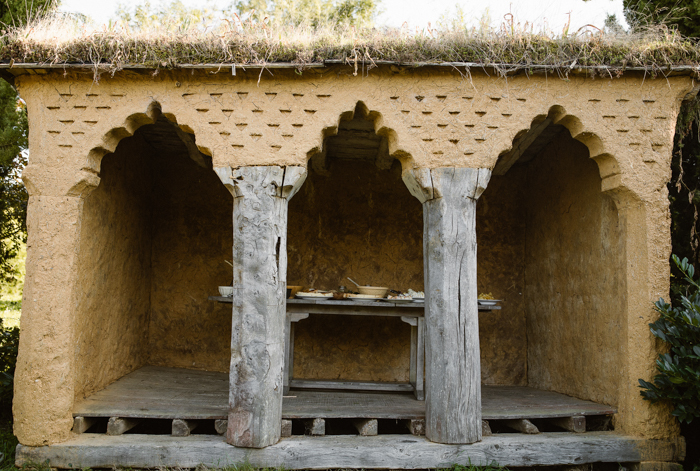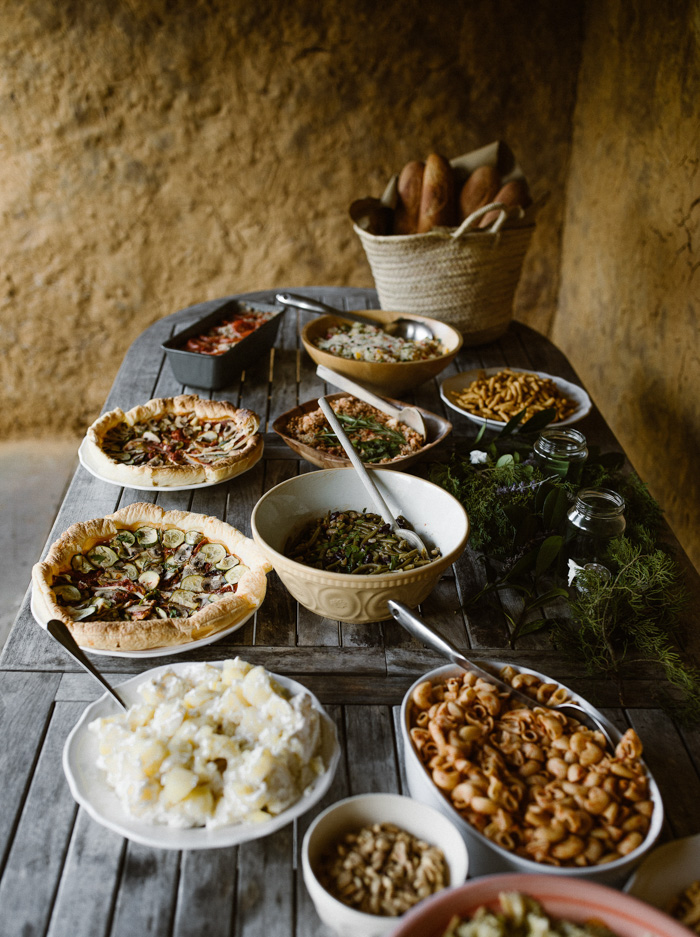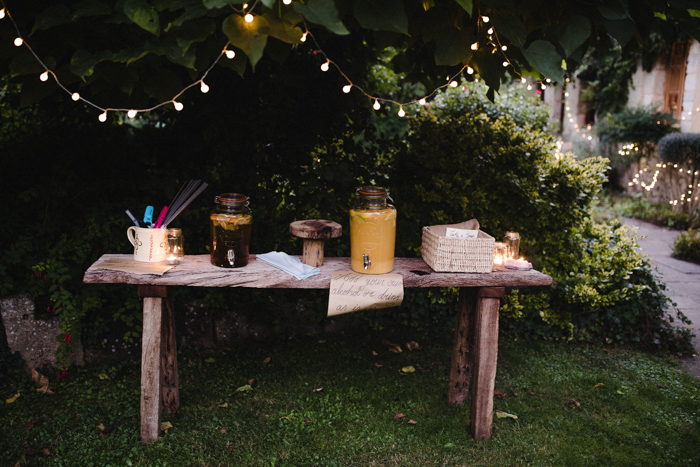 We didn't give favours in the typical sense, because I always see them being wasted and left behind at weddings, and we wanted to tell our guests how much they meant to us in a way that a personalized glass or seed bag couldn't. So we hand wrote each individual guest a letter instead, telling them what an impact they've had in our lives, and thanking them for being there.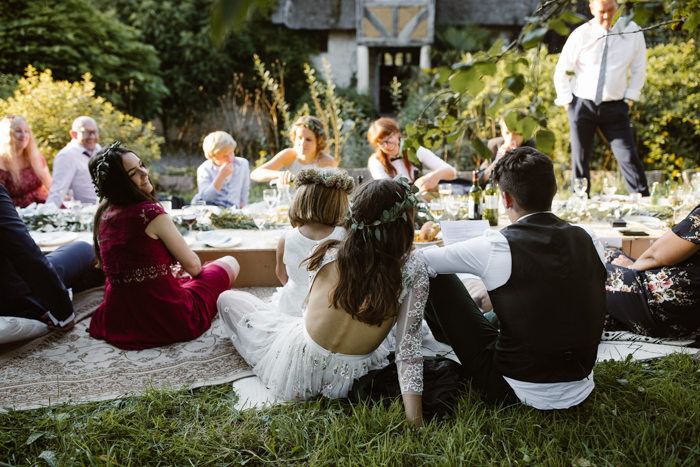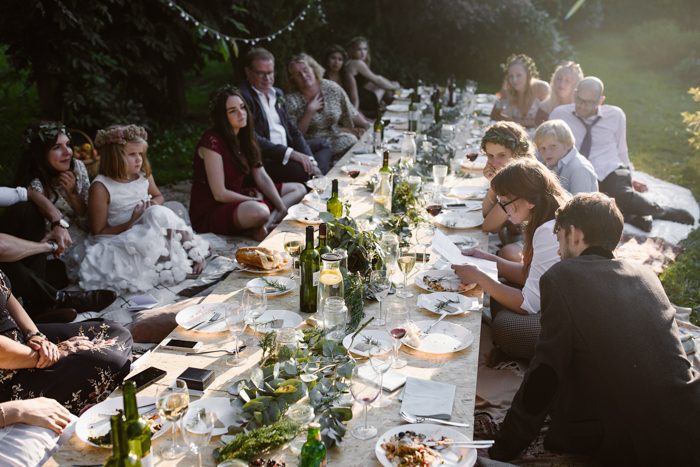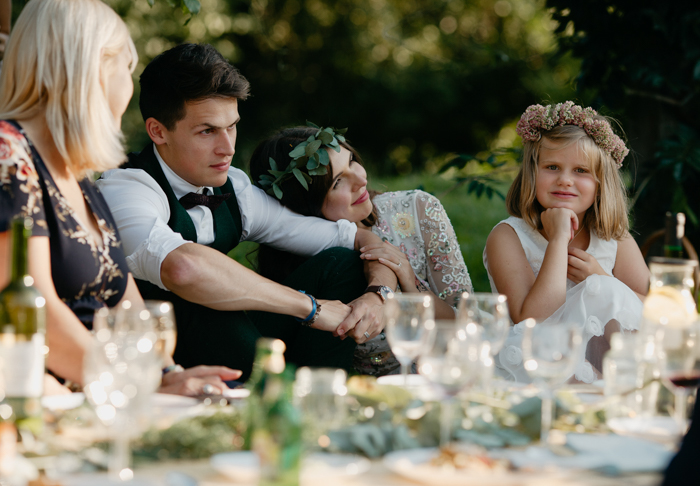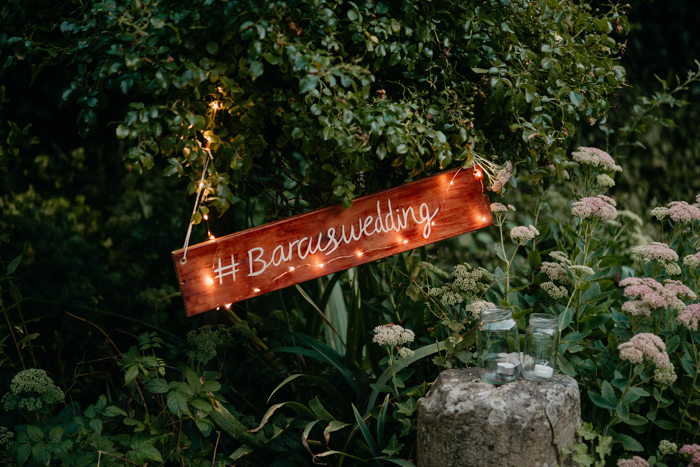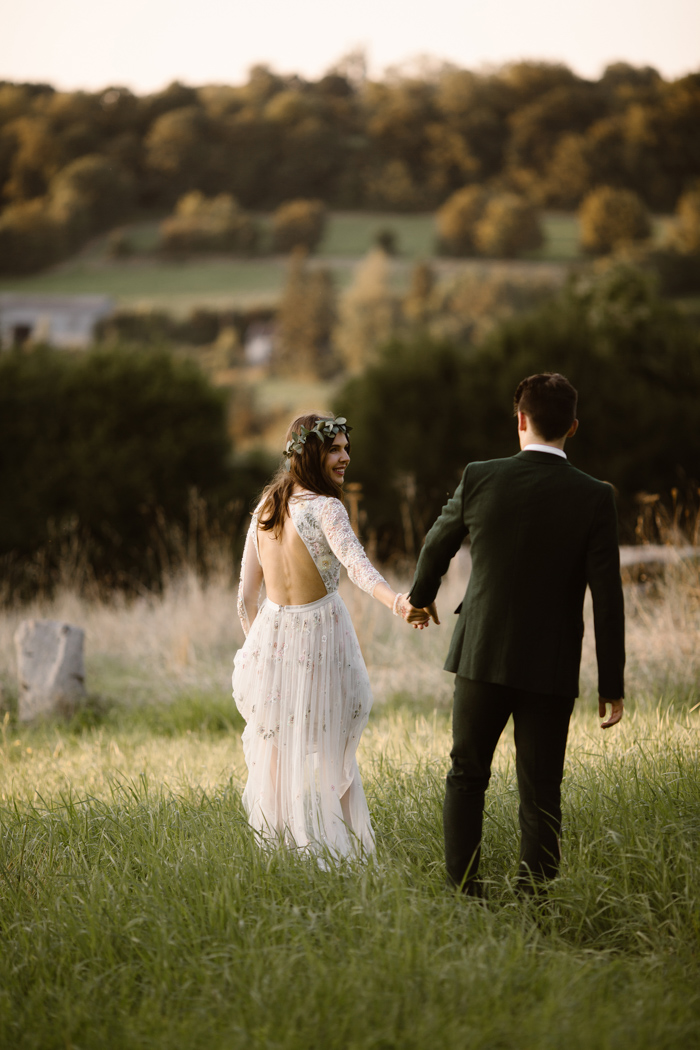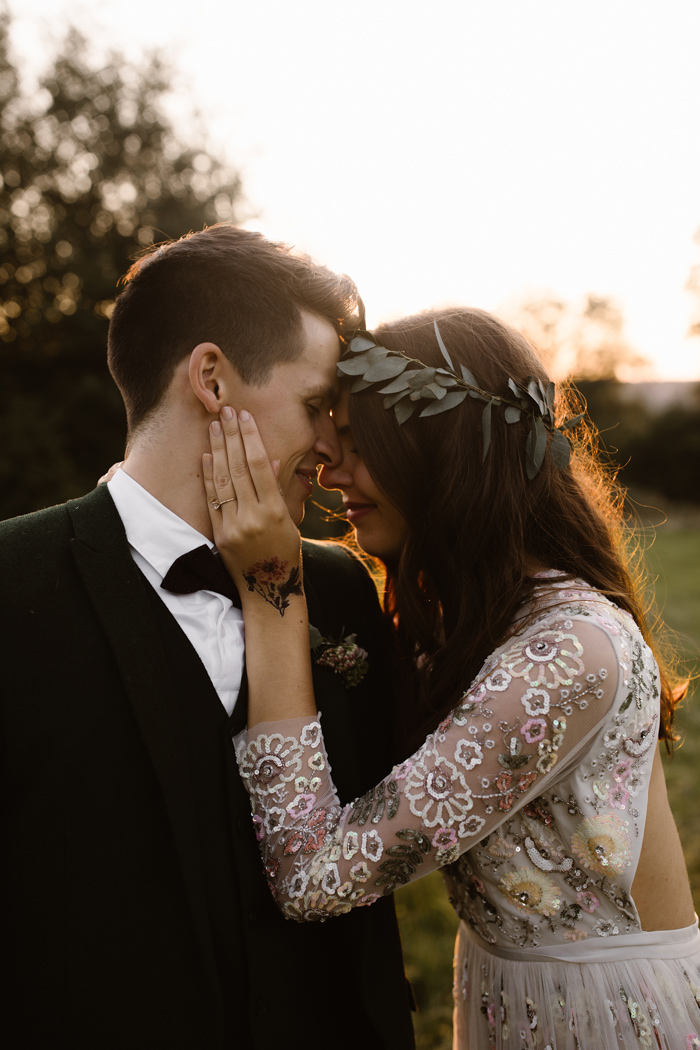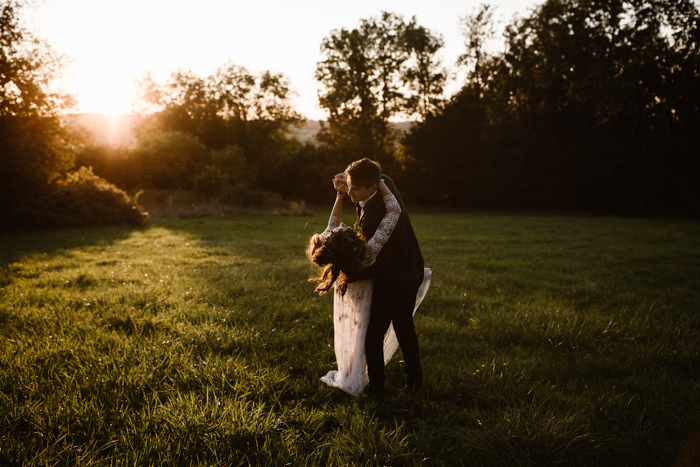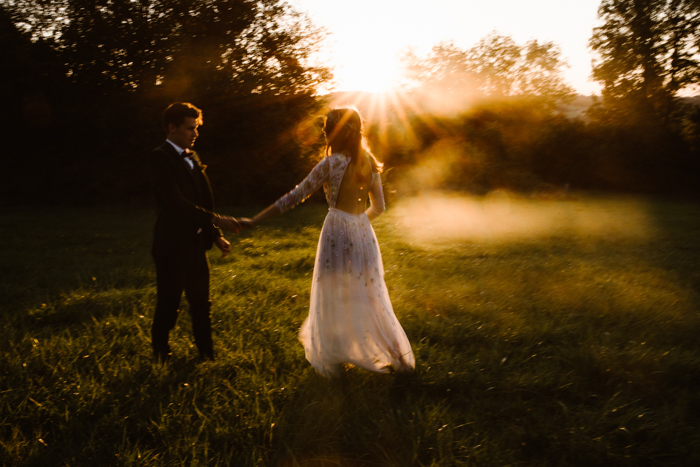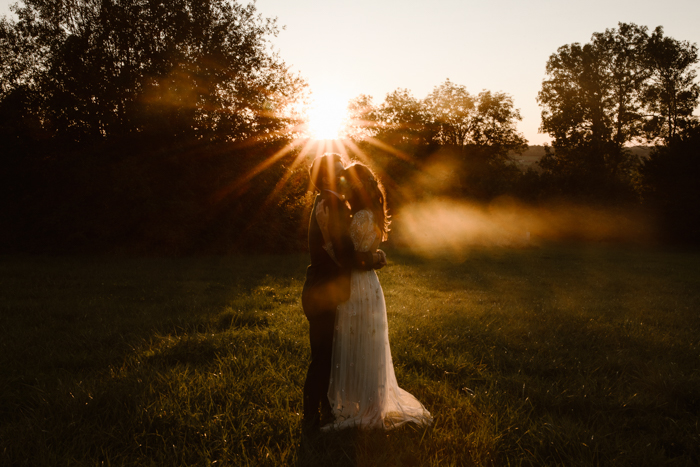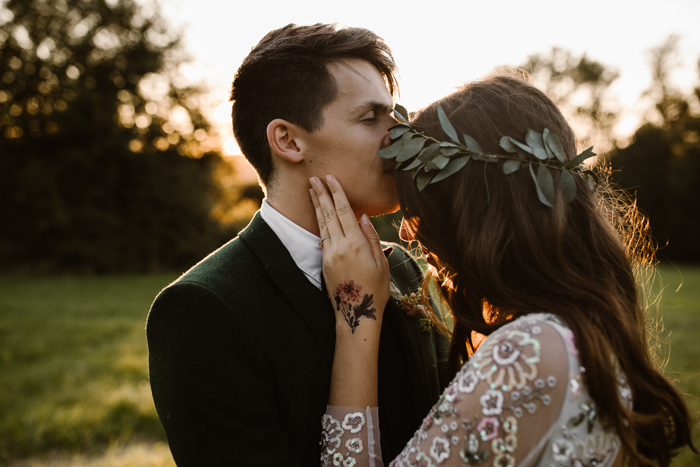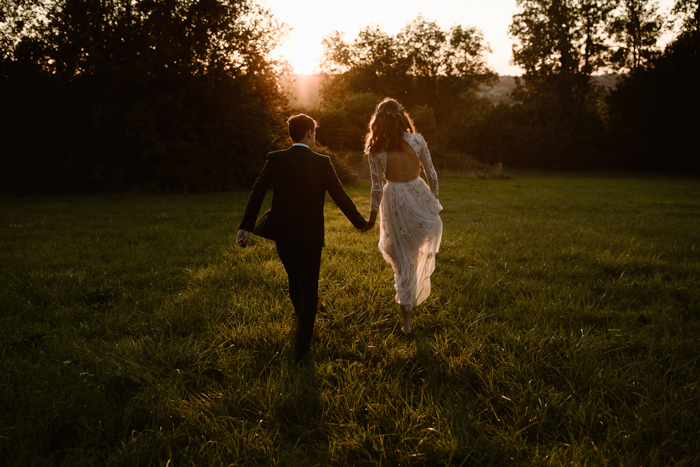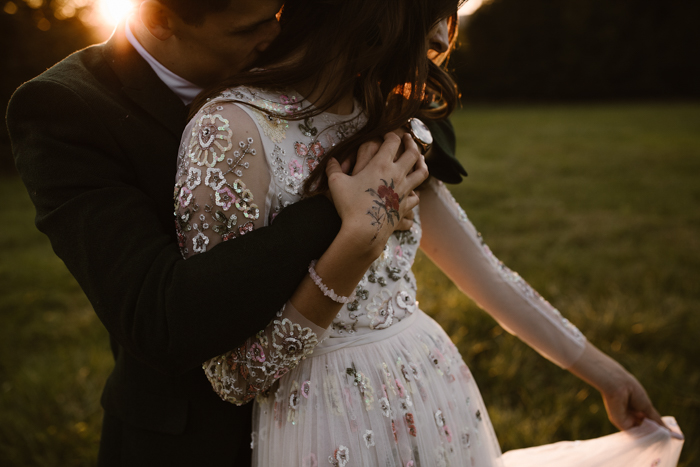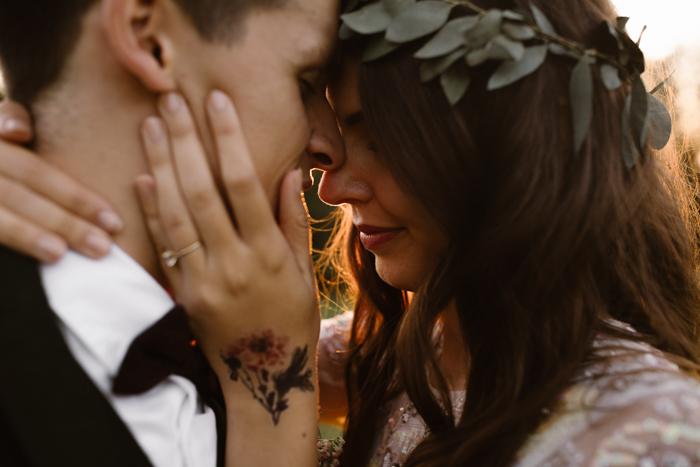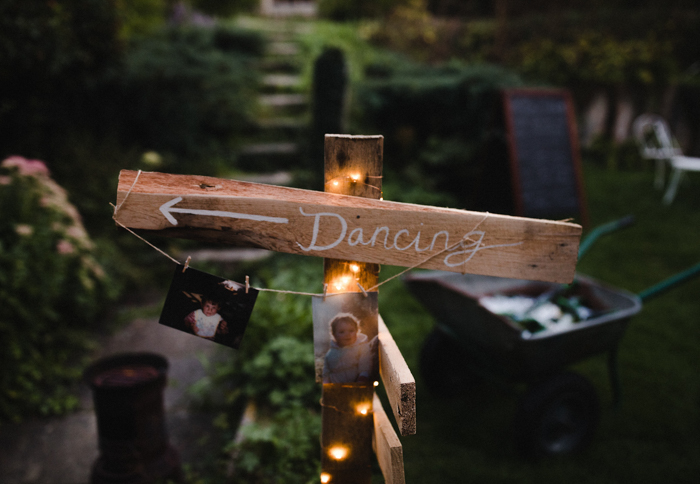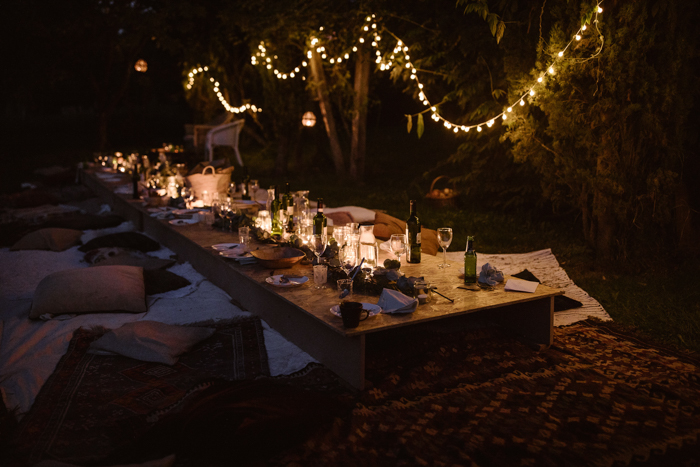 Processional – "Can't Help Falling in Love" by Elvis Presley (sung by my bridesmaid, Poppy)
Recessional – "Here Comes The Sun" by The Beatles
First Dance – "Wild Love" by James Bay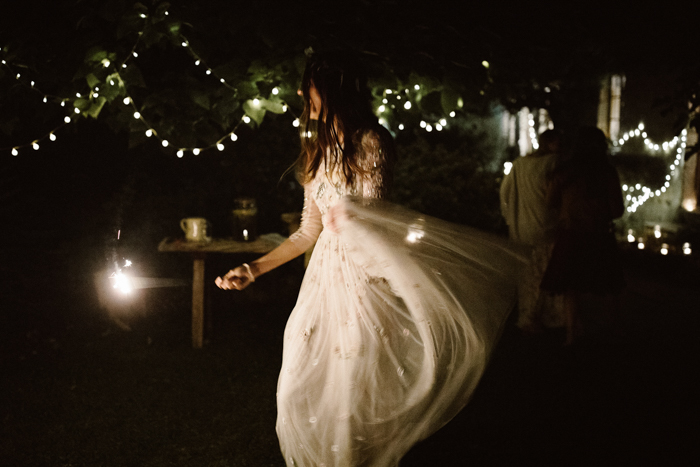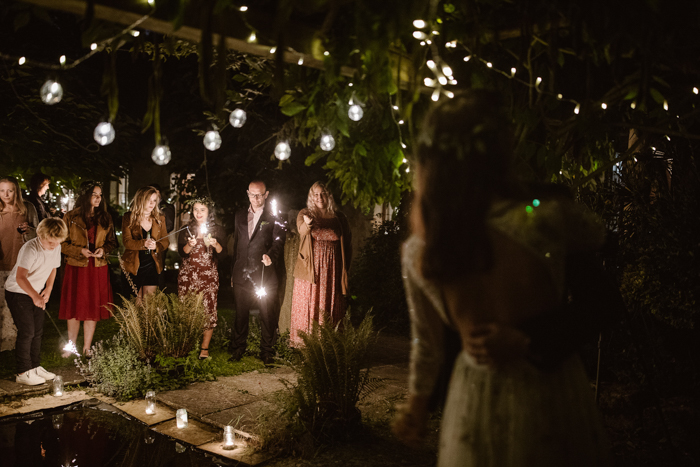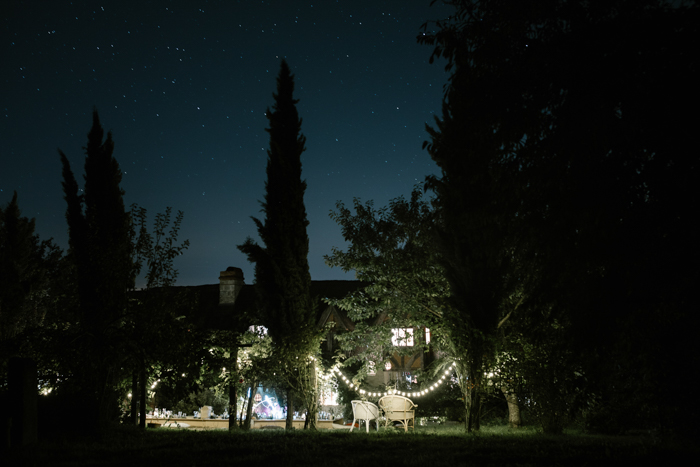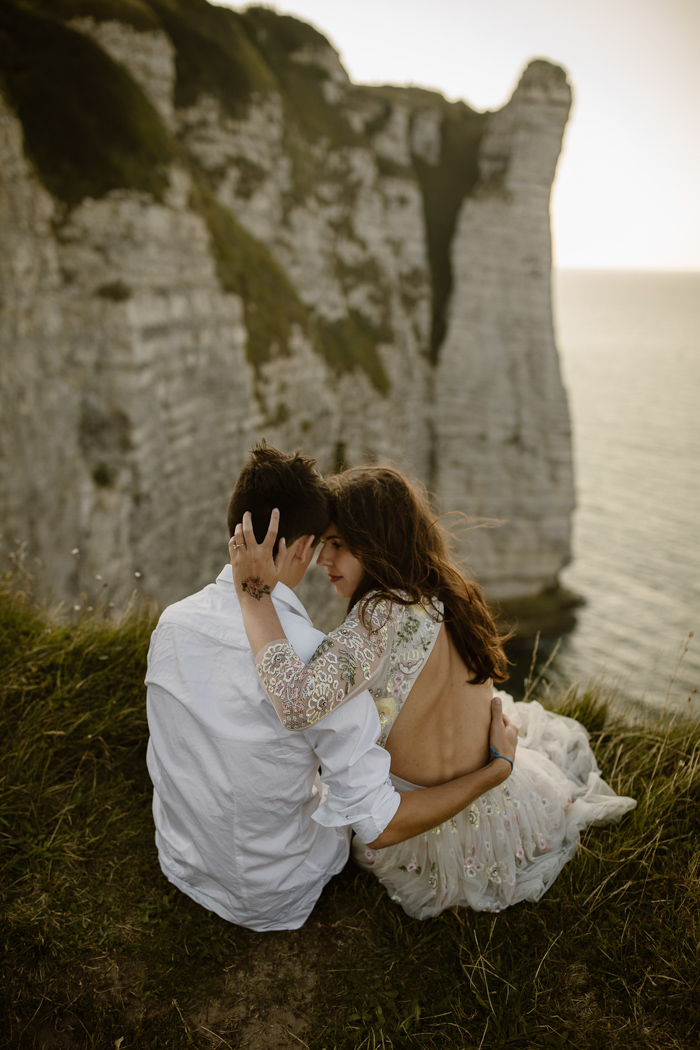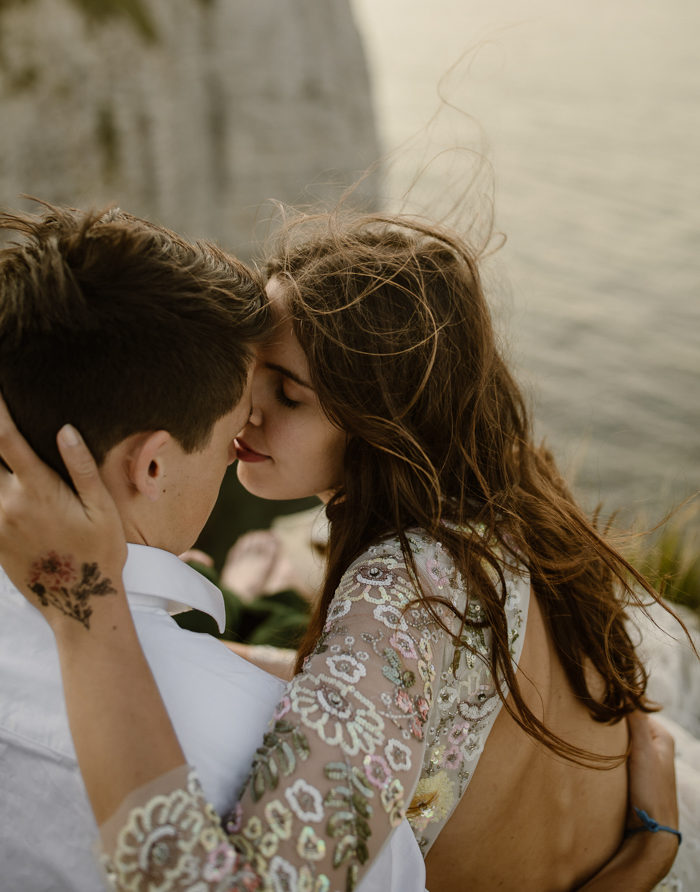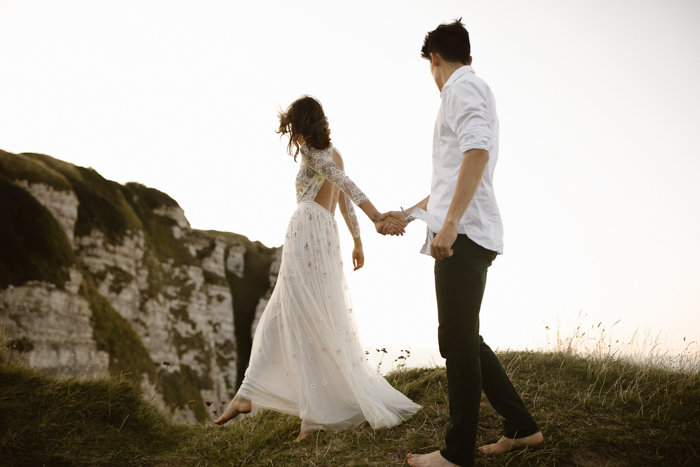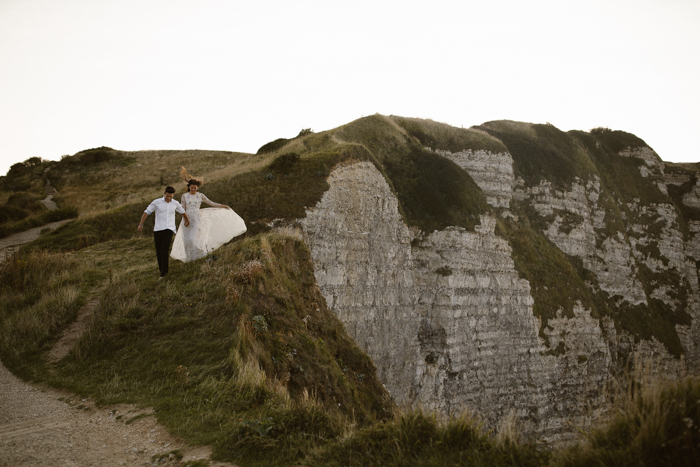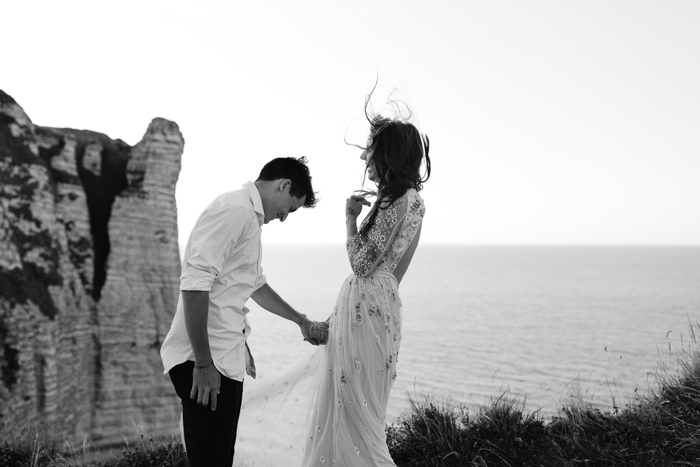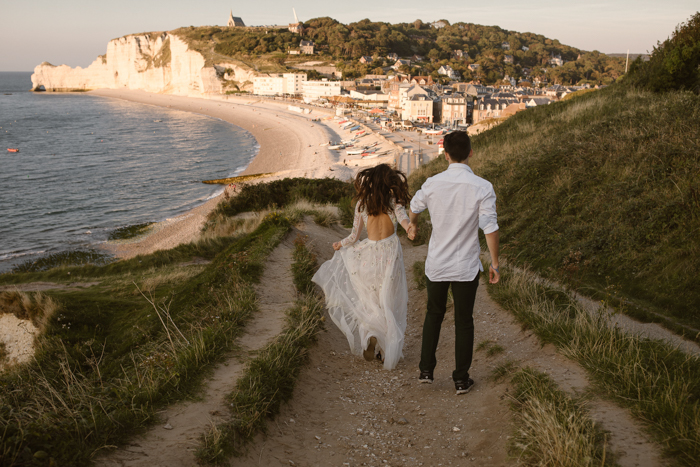 Before our wedding we had so many people trying to give us their opinions on what we should and shouldn't do (some more forcefully than others) and it can get so overwhelming trying to please everybody that you start to forget that it's your day. It's about you and your partner celebrating your love and declaring your commitment to each other. Whatever you choose to do, not everyone will think it's beautiful. But I think everyone would agree that the most beautiful weddings are the ones with a happy, present couple.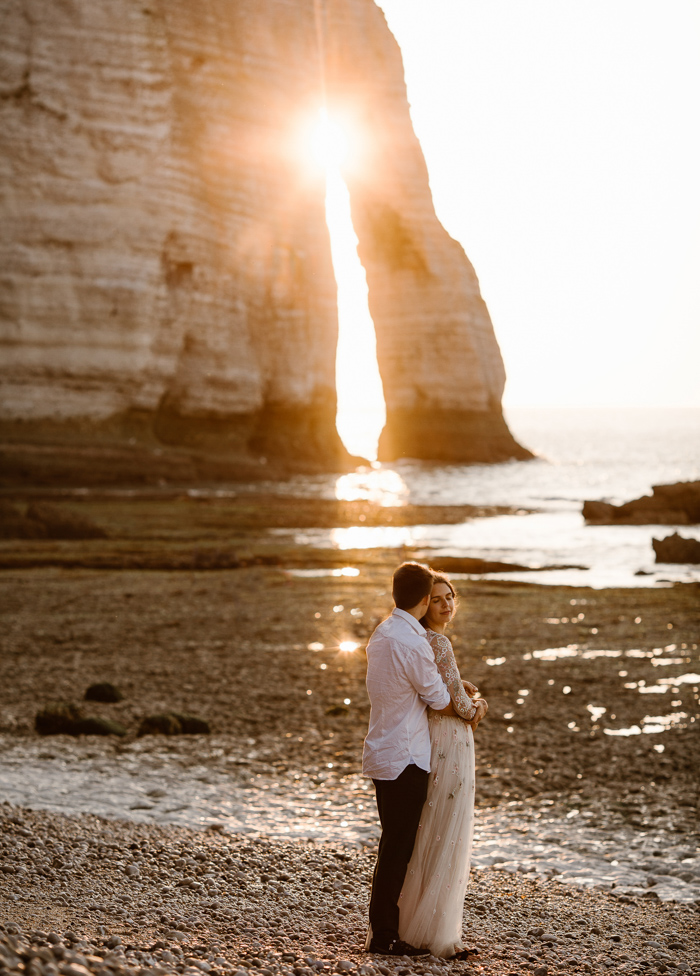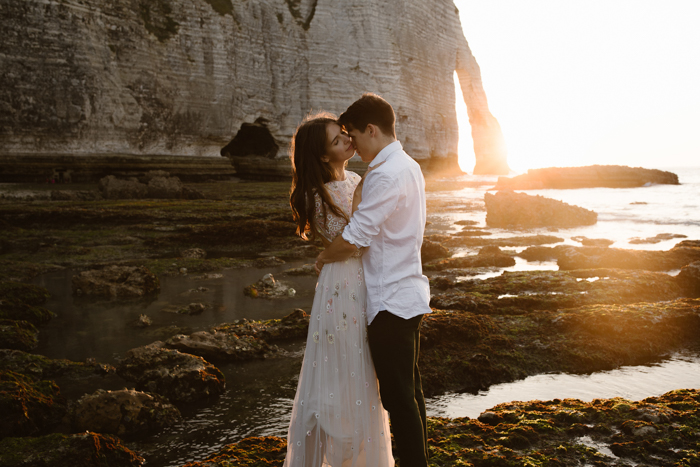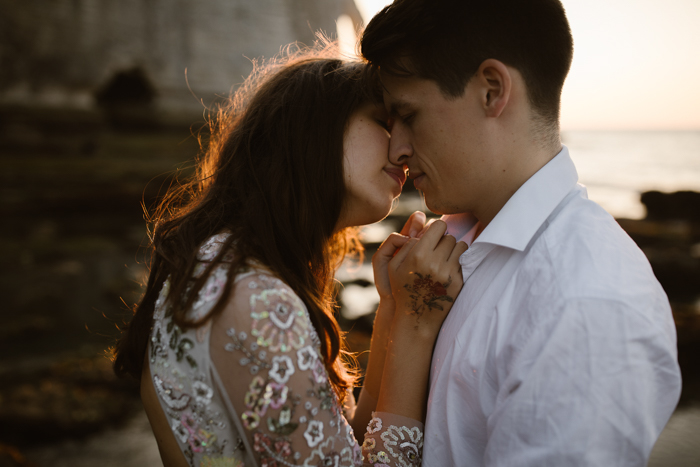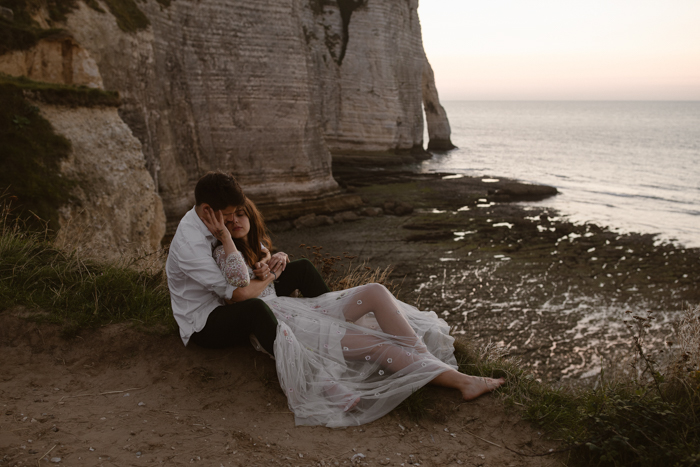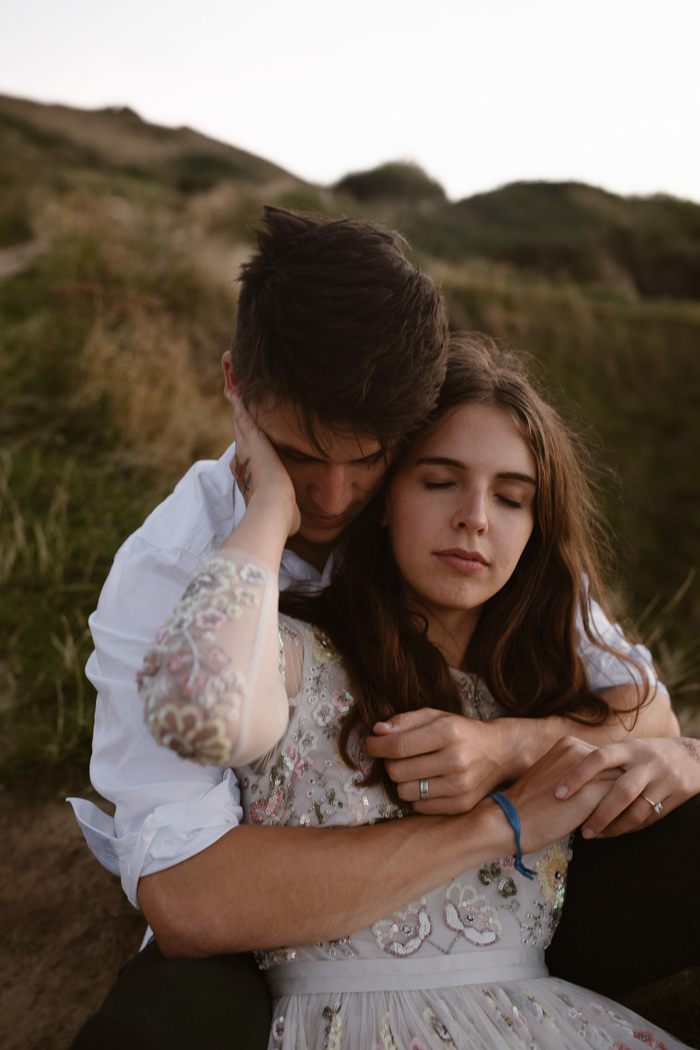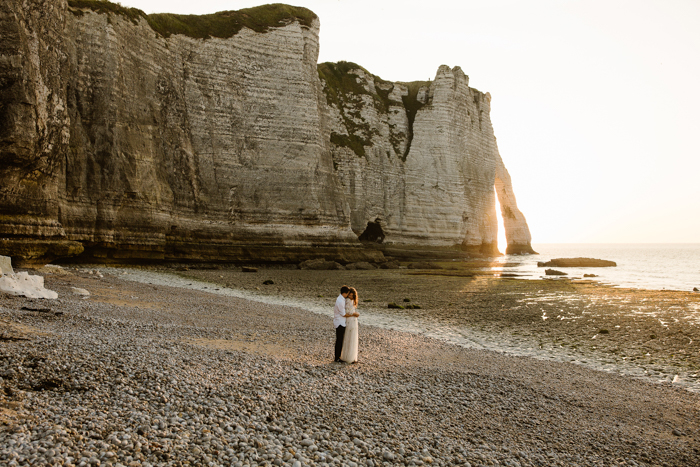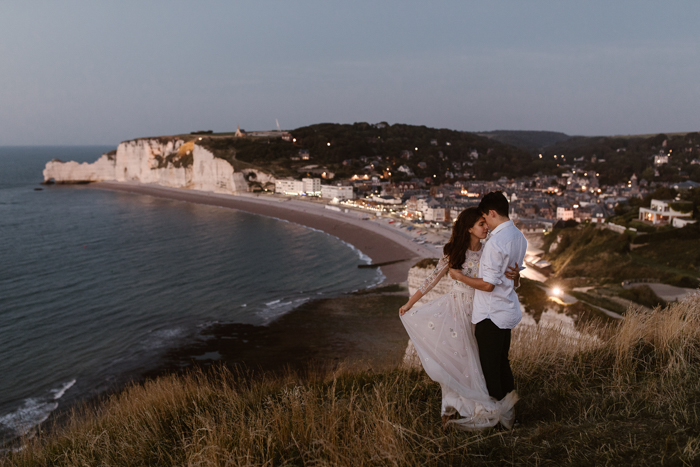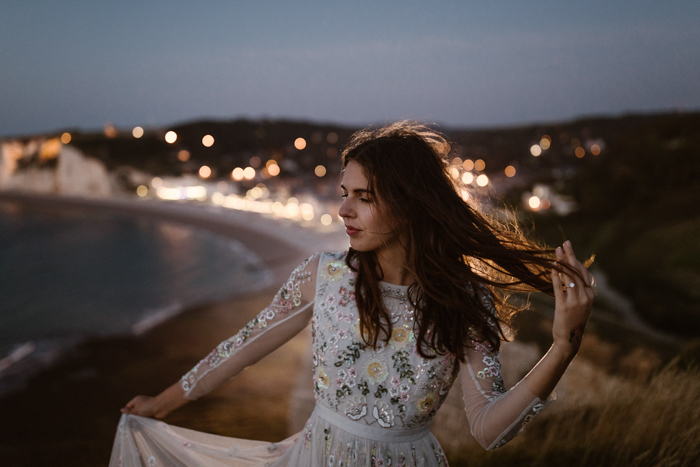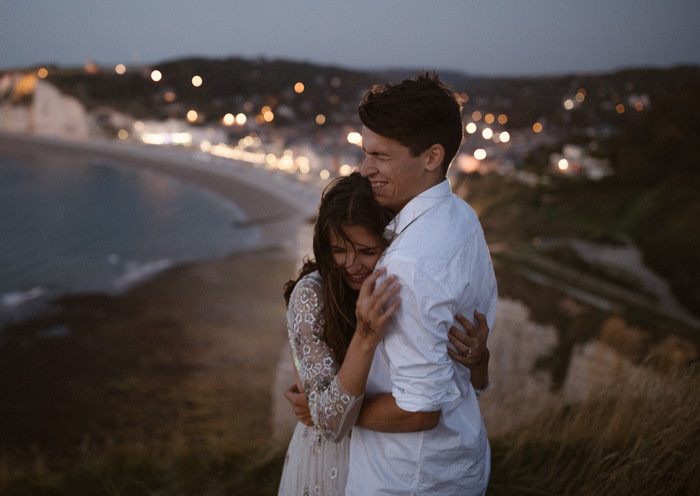 Congratulations to Beth and Marcus, and a big thanks to Eastlyn & Joshua for sharing this Normandy wedding with Junebug! Want to see more garden wedding bliss? This minimalist garden wedding at Terrain at Styer's is exactly what your Pinterest has been waiting for!