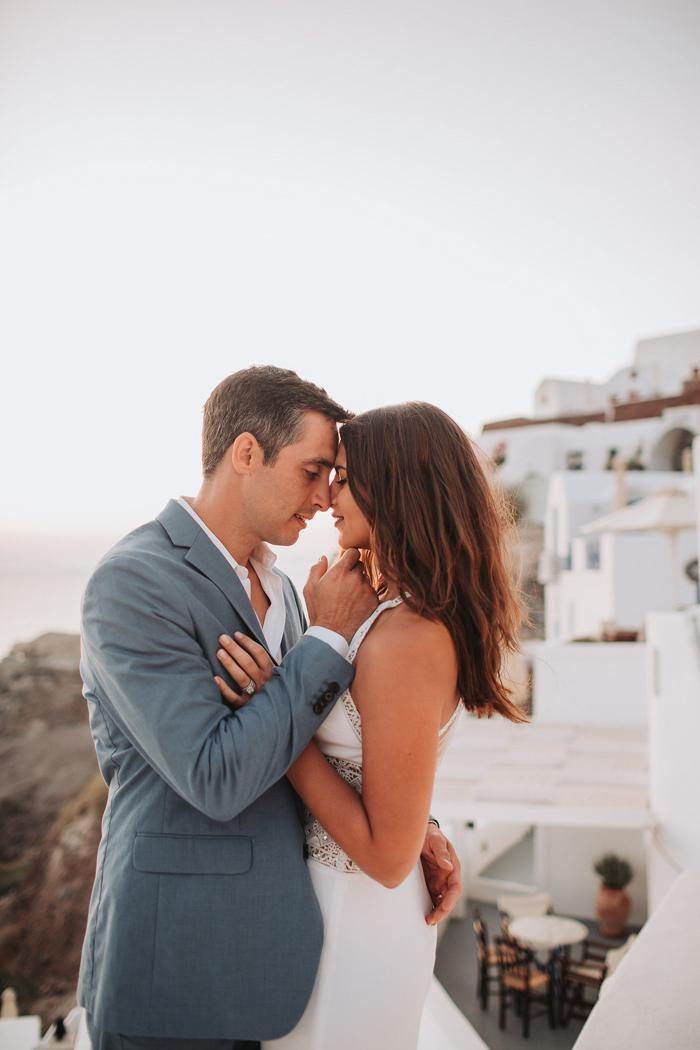 Katherine and Austin's intimate Santorini elopement featured the truly beautiful backdrop of Oia Mare Villa. The Greek island's famous sunsets, blue rooftops and white washed buildings and magical uninterrupted views of the Aegean Sea. The sweet groom designed the bride's bouquet as a surprise with help from local florist Forget Me Not, featuring gorgeous blue orchids, purple-toned thistles, and green ferns. Photographer Brandi Sisson and second shooter Caitlyn Carr captured this adventurous couple celebrating their love and exploring the windy streets and mountain cliffs of the charming island.
The Couple:
Katherine and Austin
The Wedding:
Oia Mare Villa, Santorini, Greece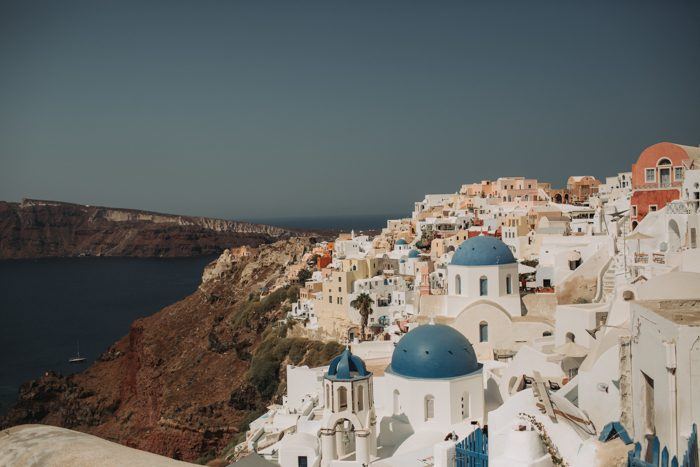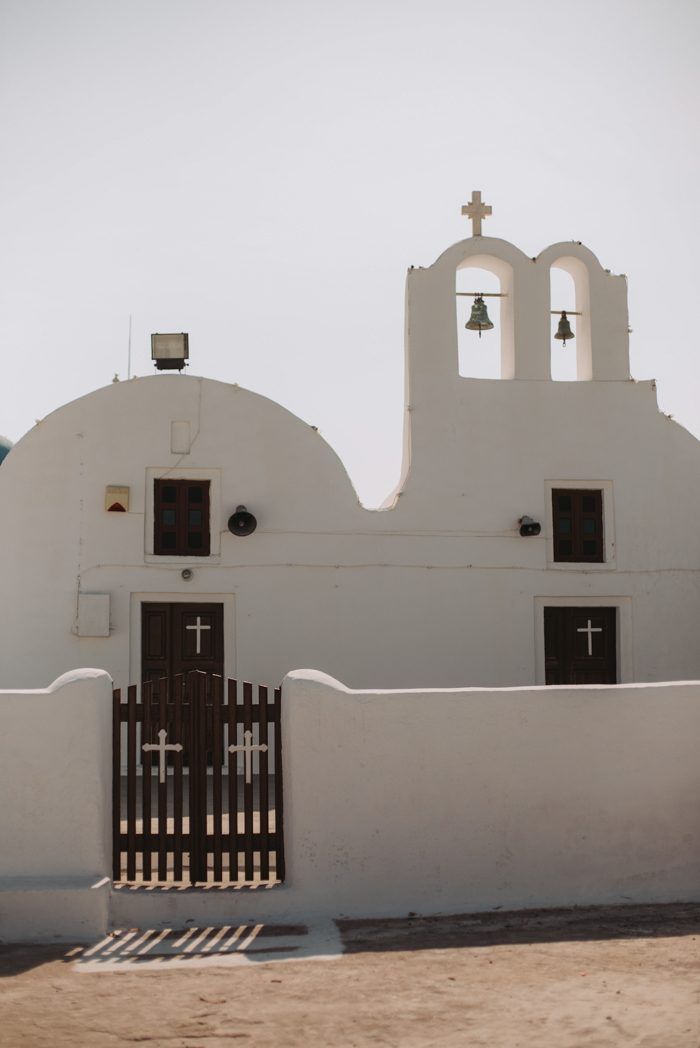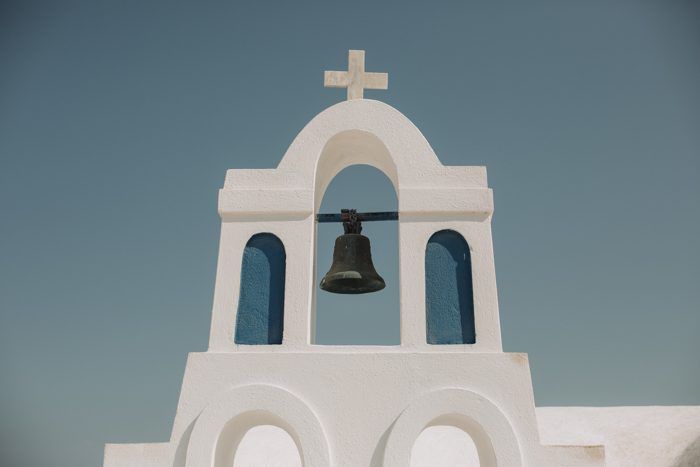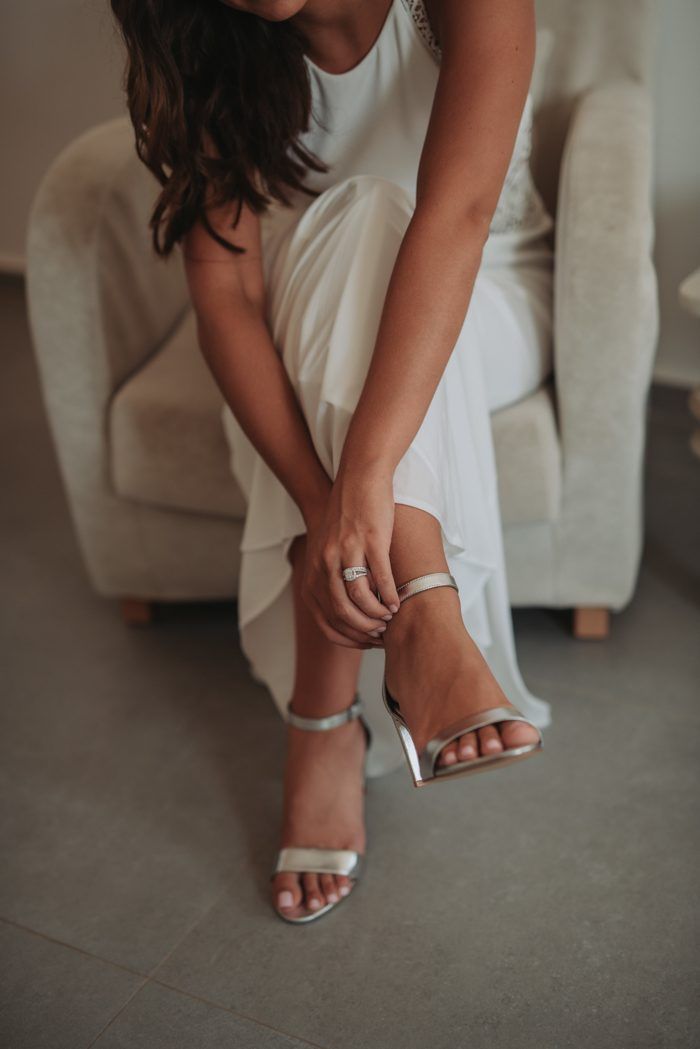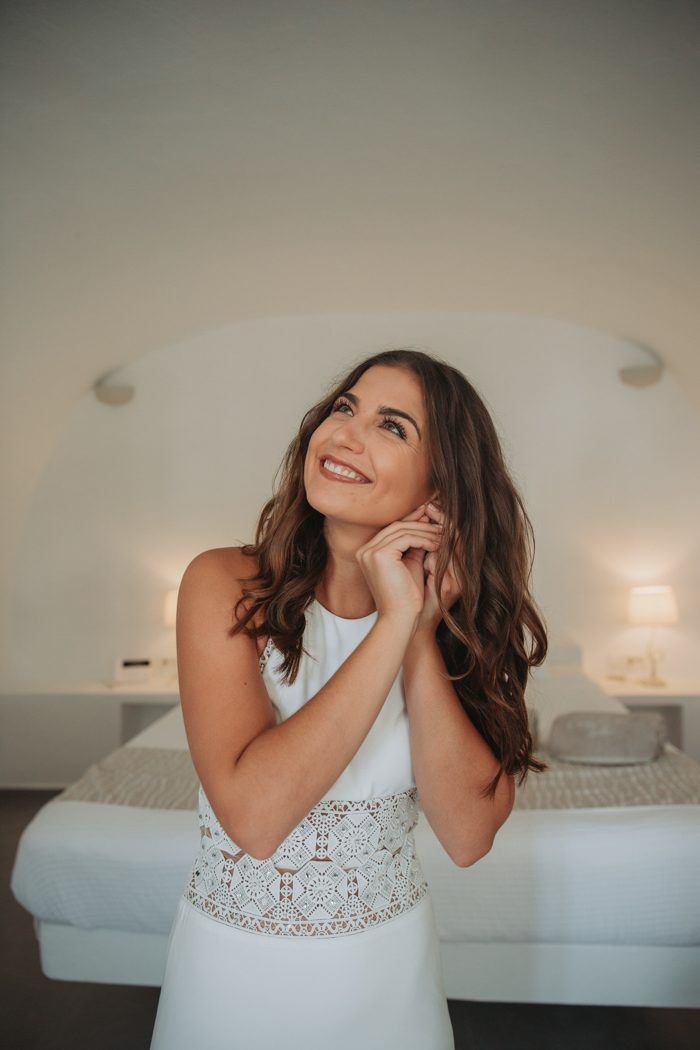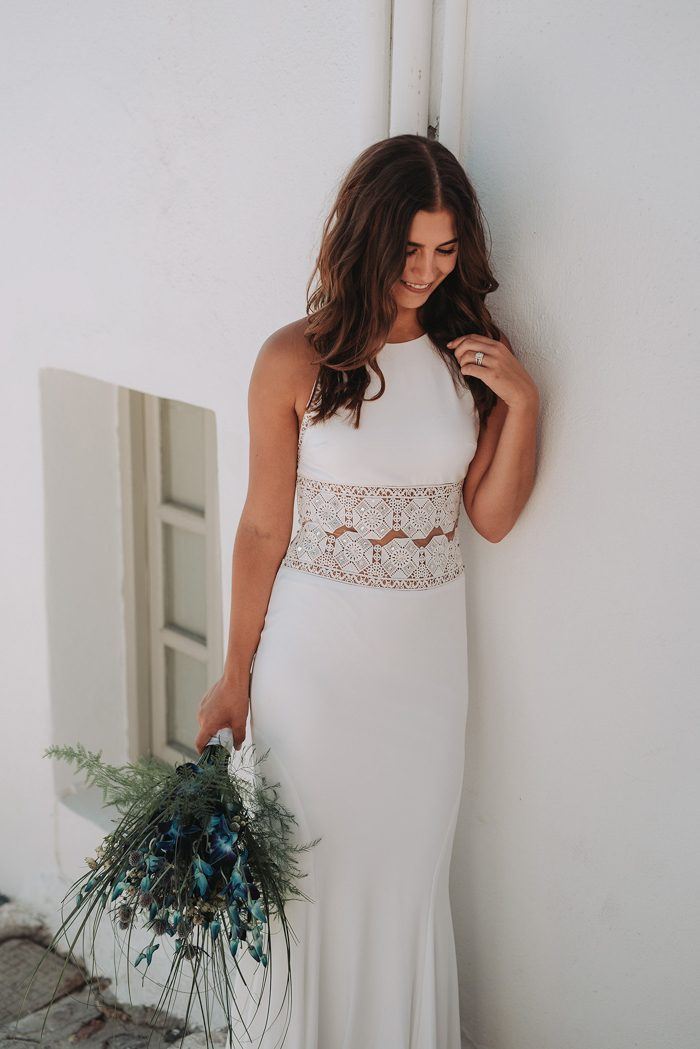 While I was getting ready the day of our ceremony, little did I know, Austin had walked to the local Greek florist shop. He spent a few hours with the owner, designing and customizing my bouquet. He surprised me with a breathtaking arrangement. It was the sweetest gesture and illustrated just why I chose him to be my partner for life.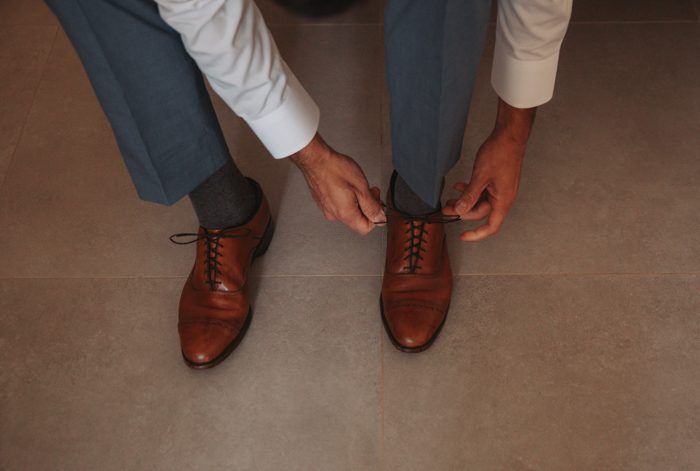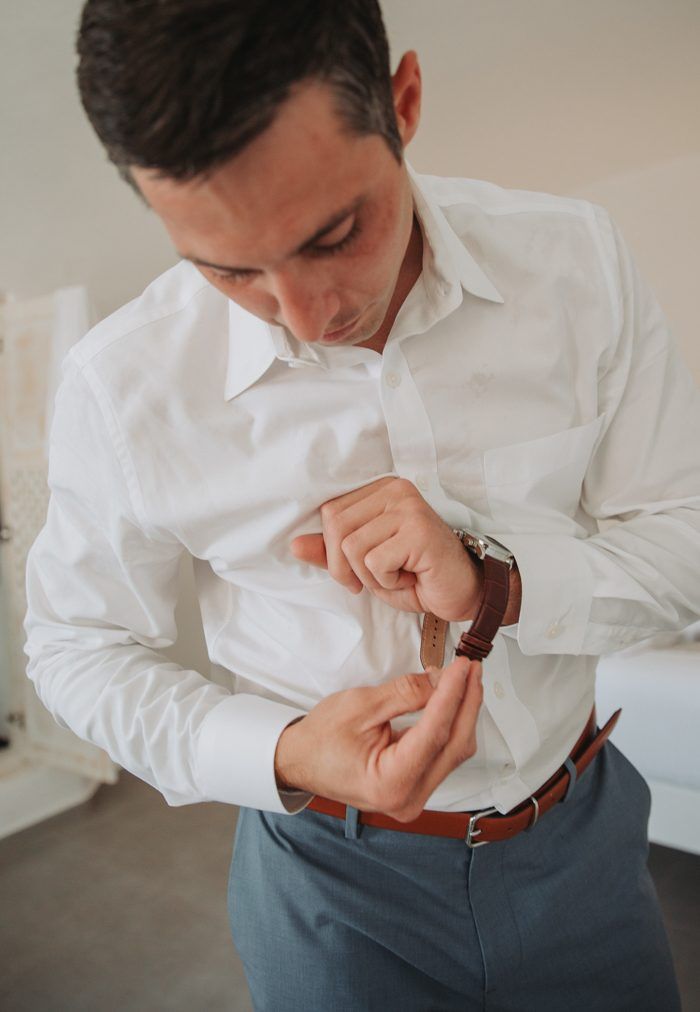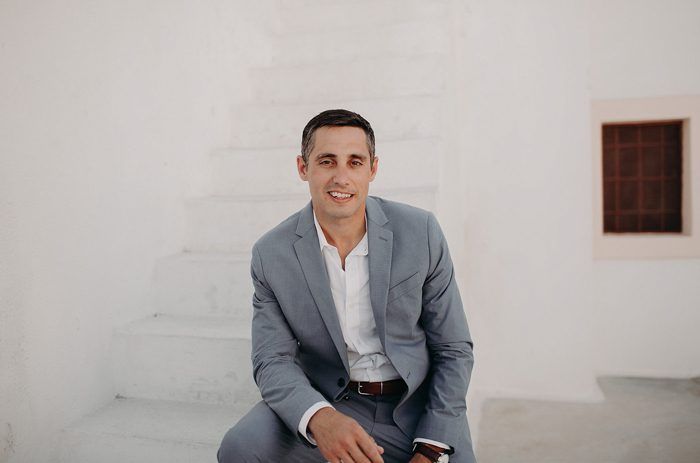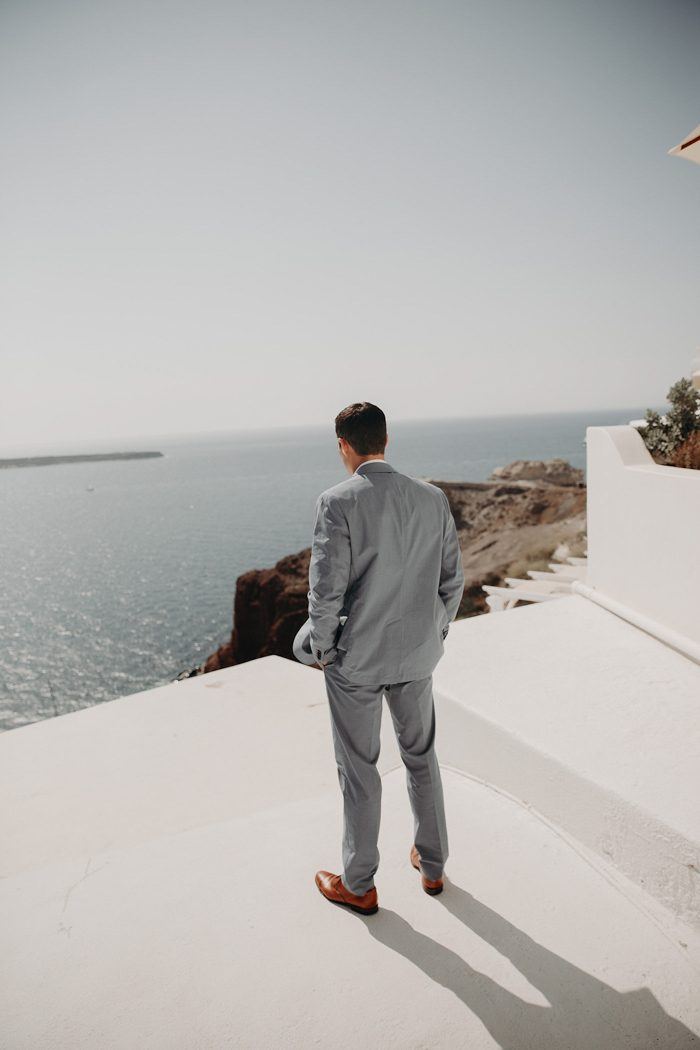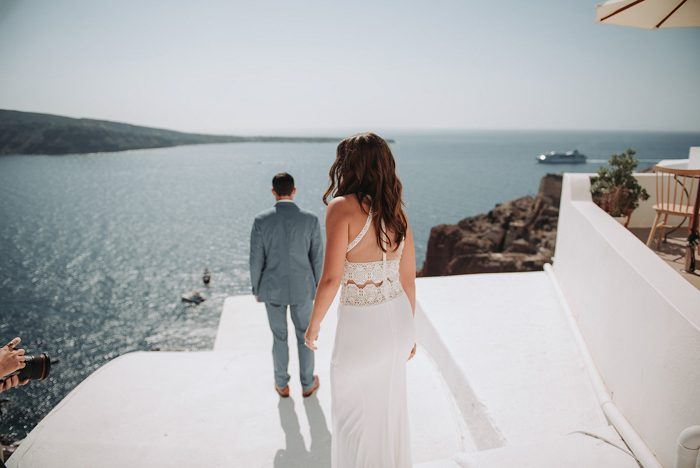 Because we eloped, our families and friends were not there to share the special moments. The most important thing on our wedding day was capturing these moments through pictures. I wanted our loved ones to feel like they were there in spirit. Brandi, our photographer, exceeded our expectations and even made a few family members cry!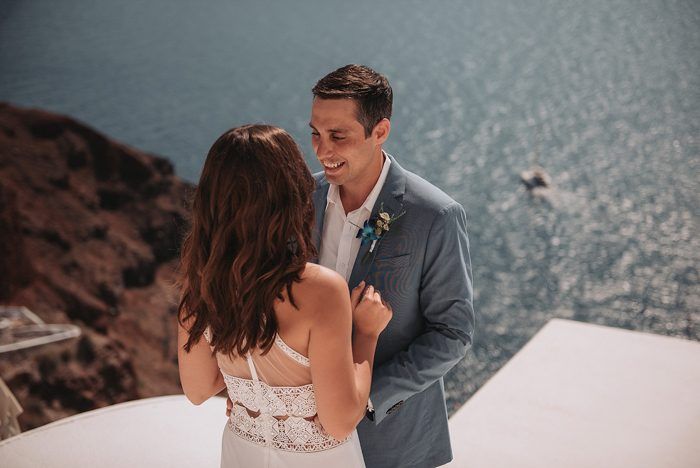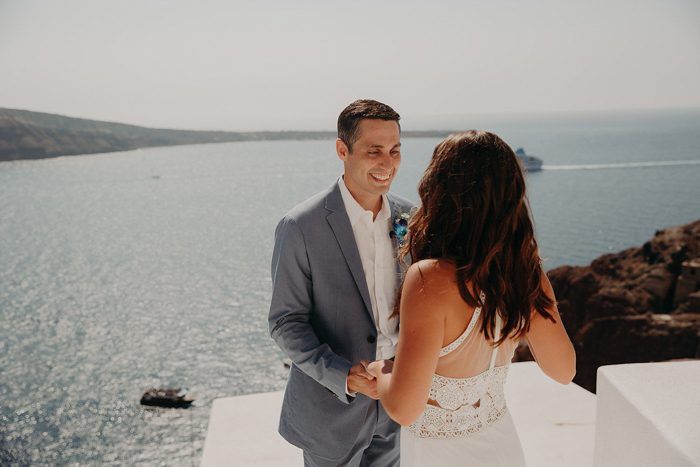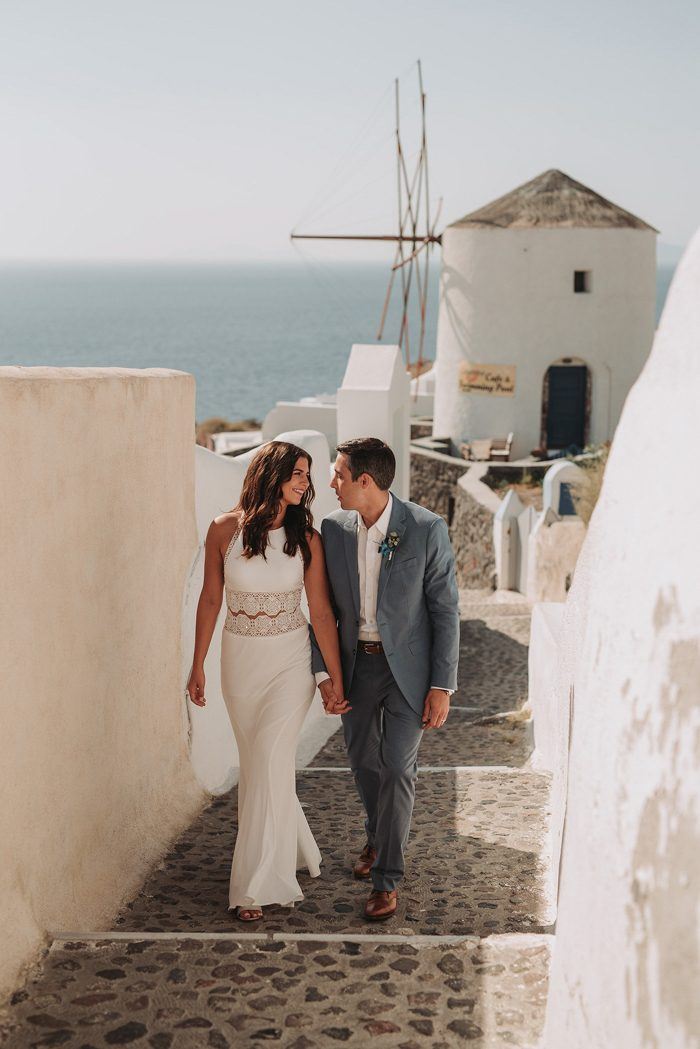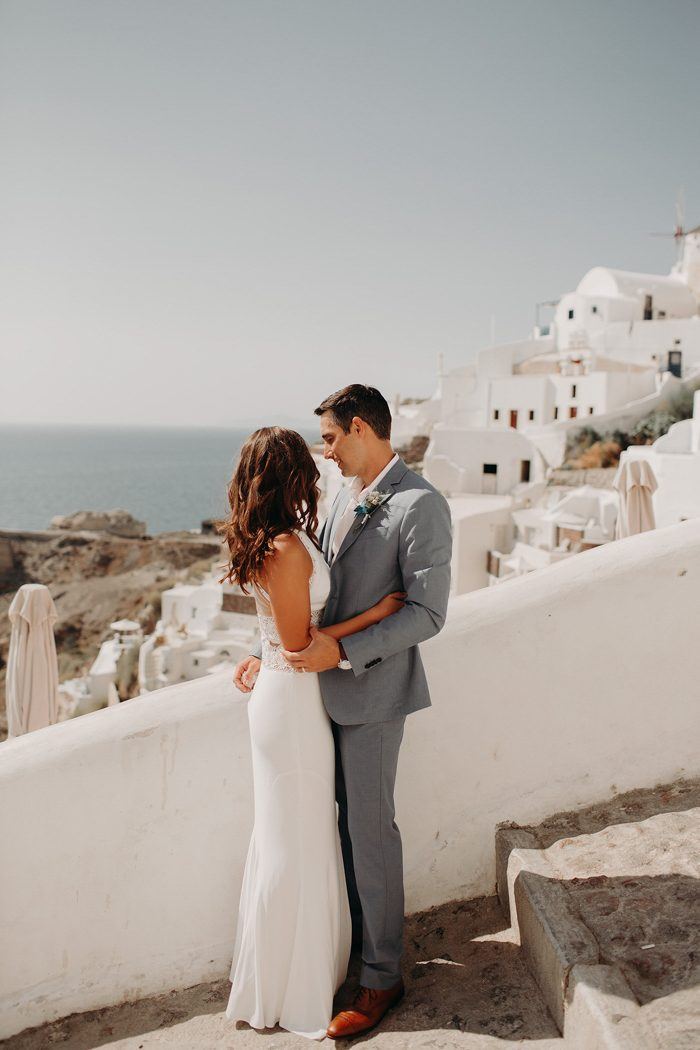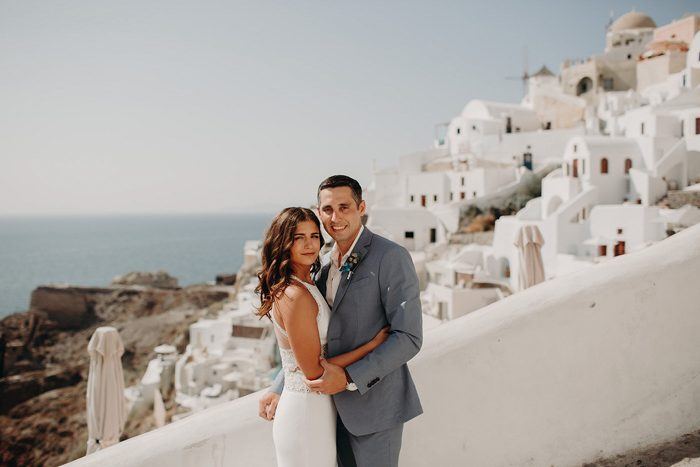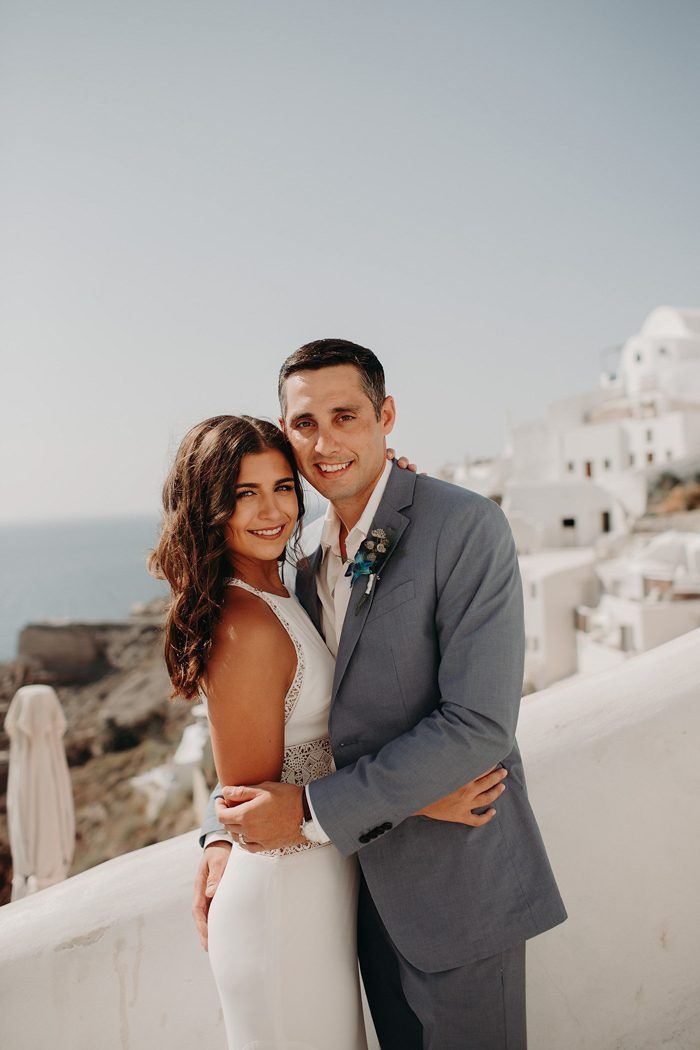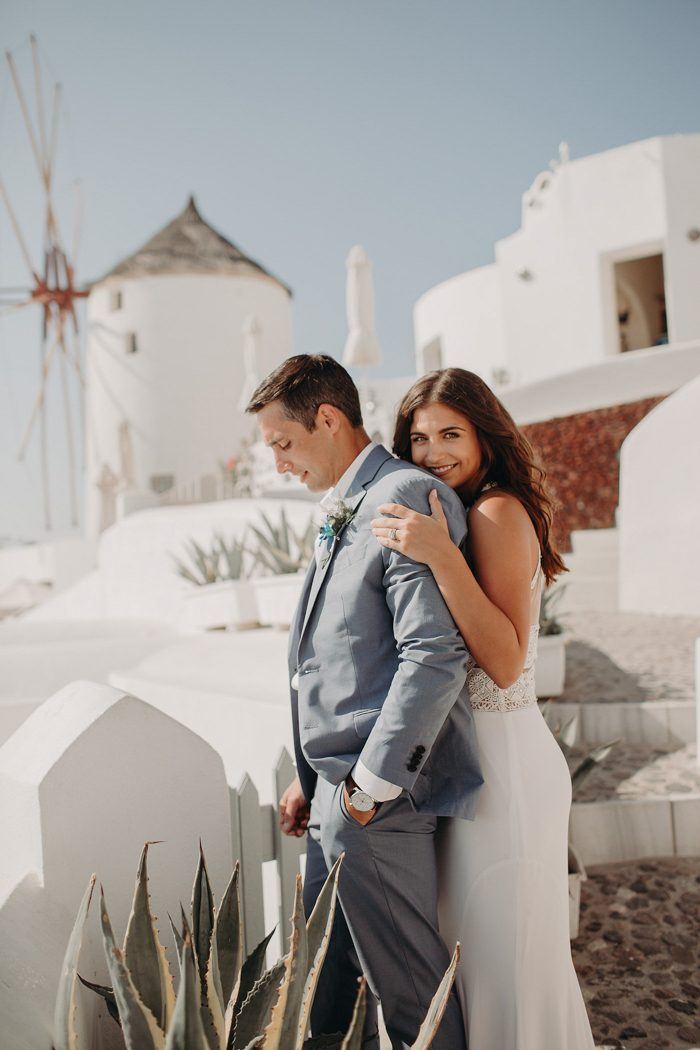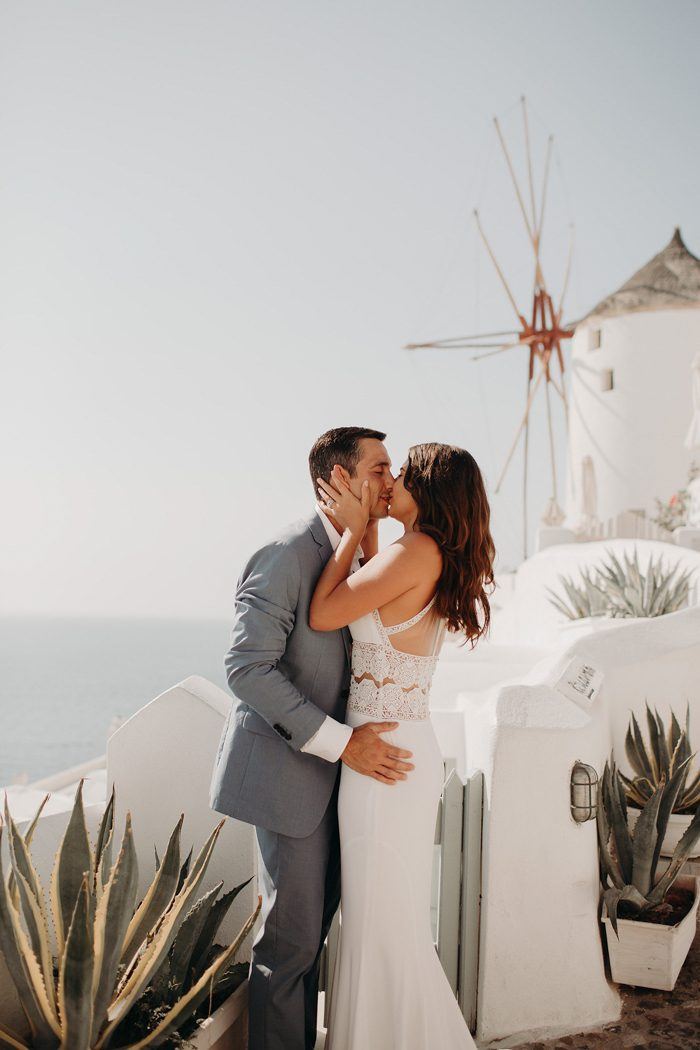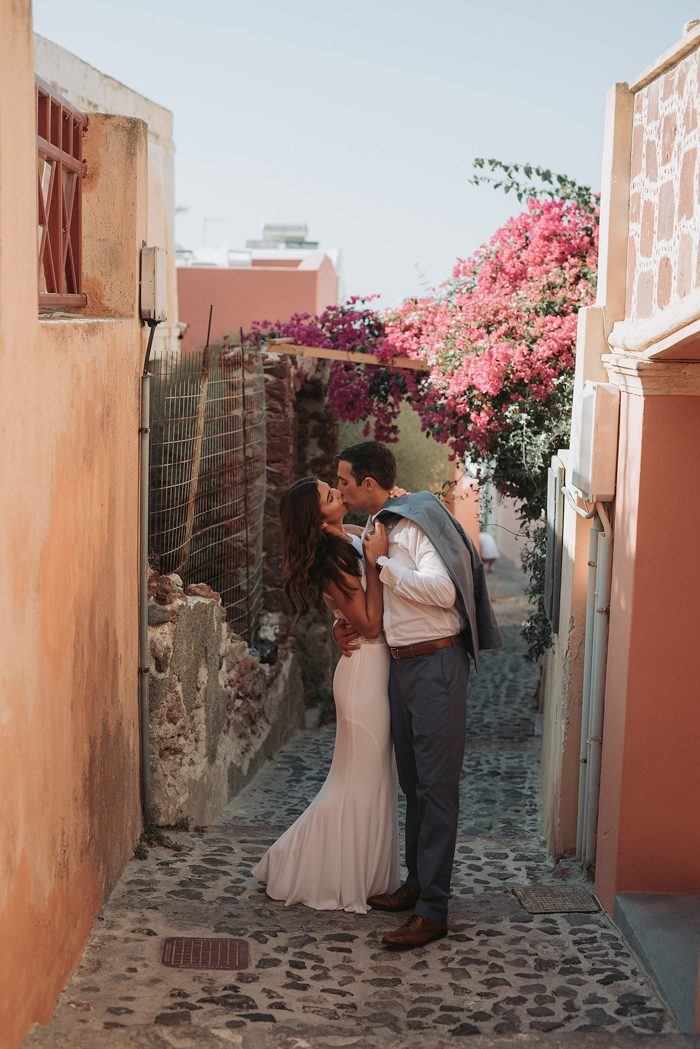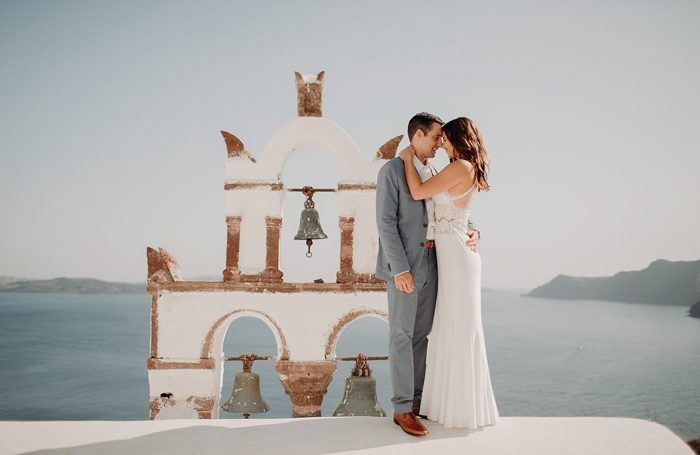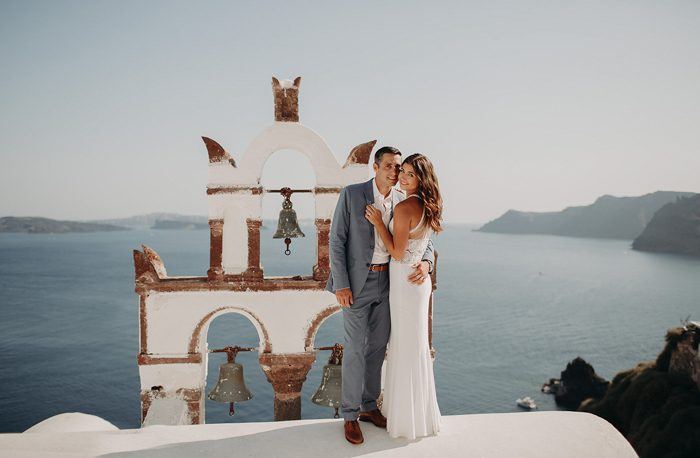 Santorini's color pallet is breath taking and was the perfect backdrop for the intimate elopement we were looking for.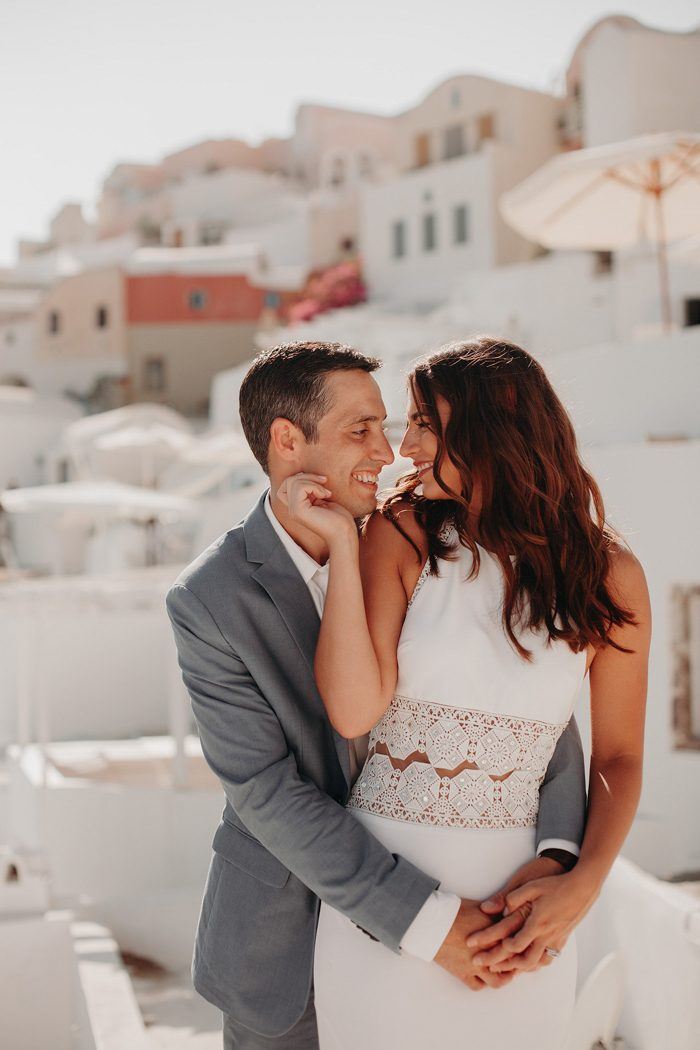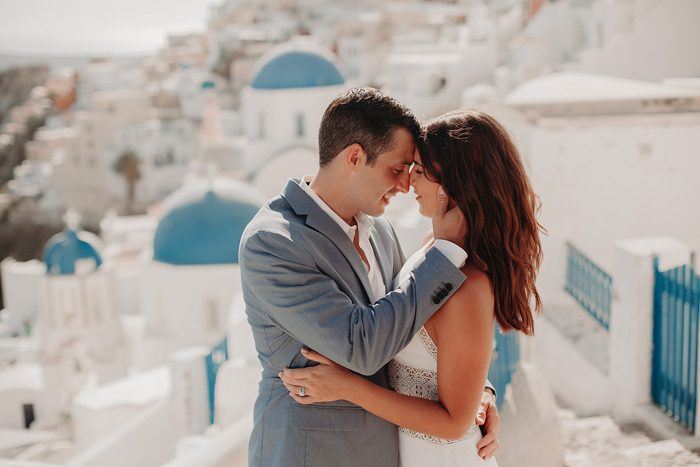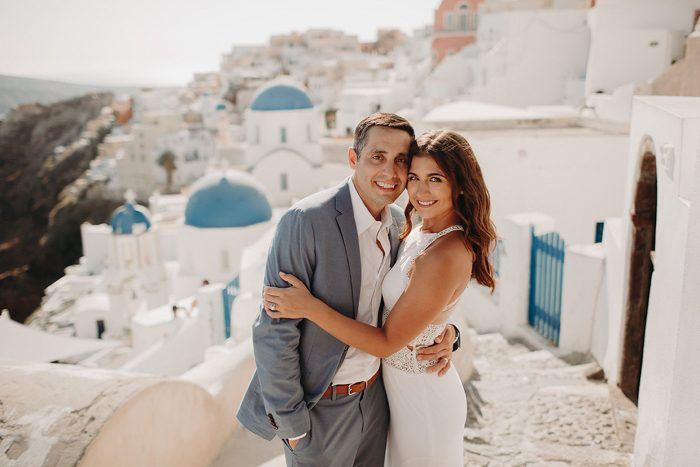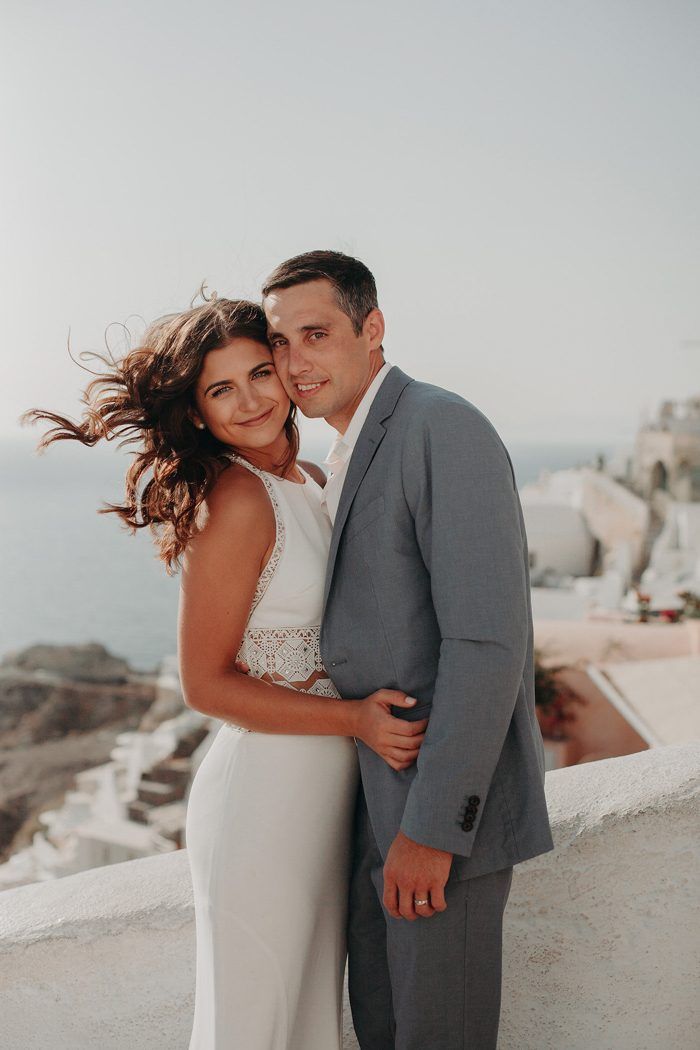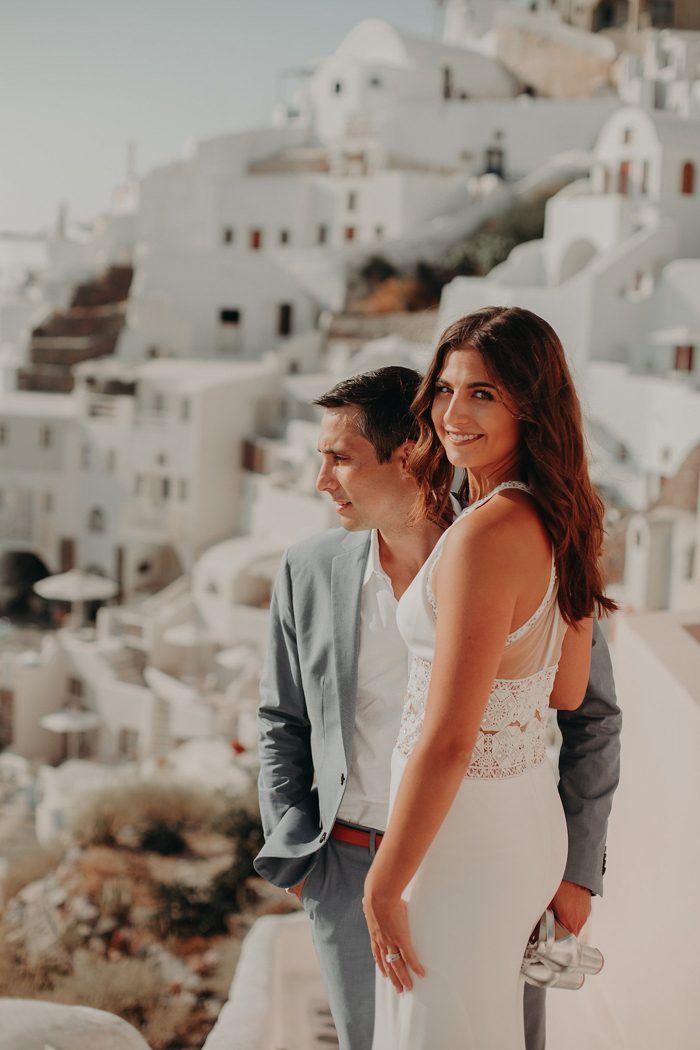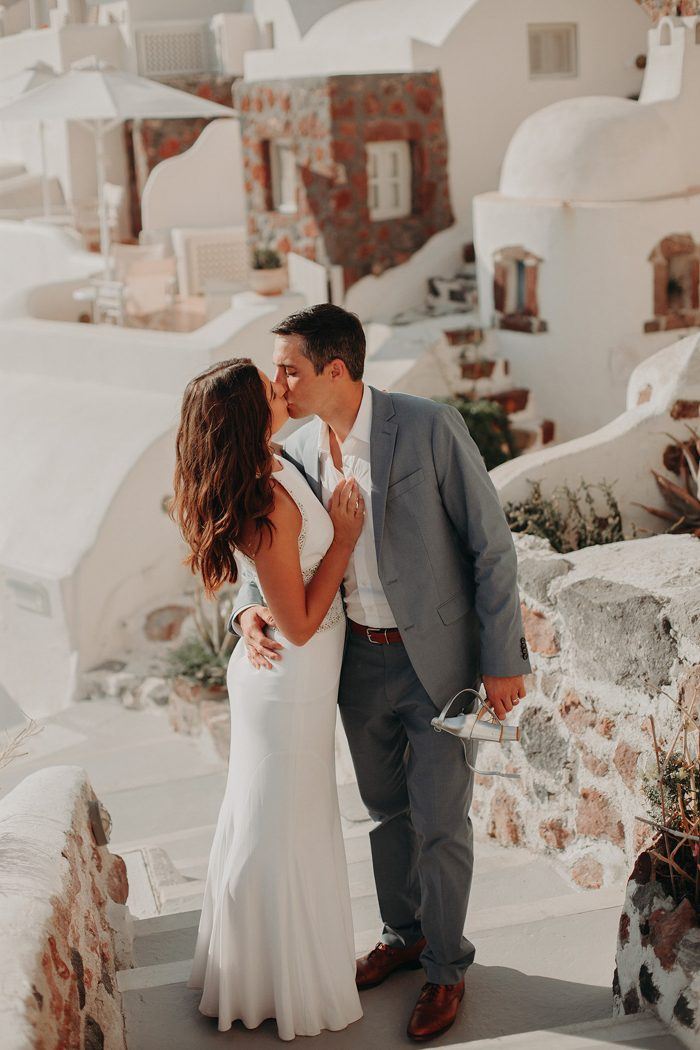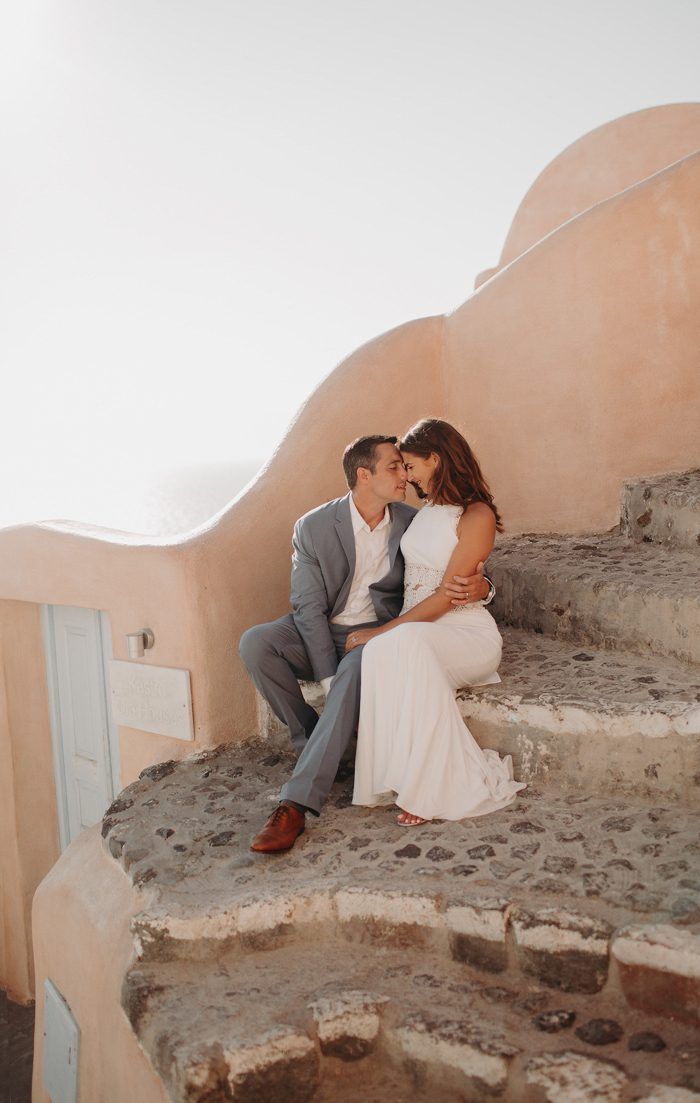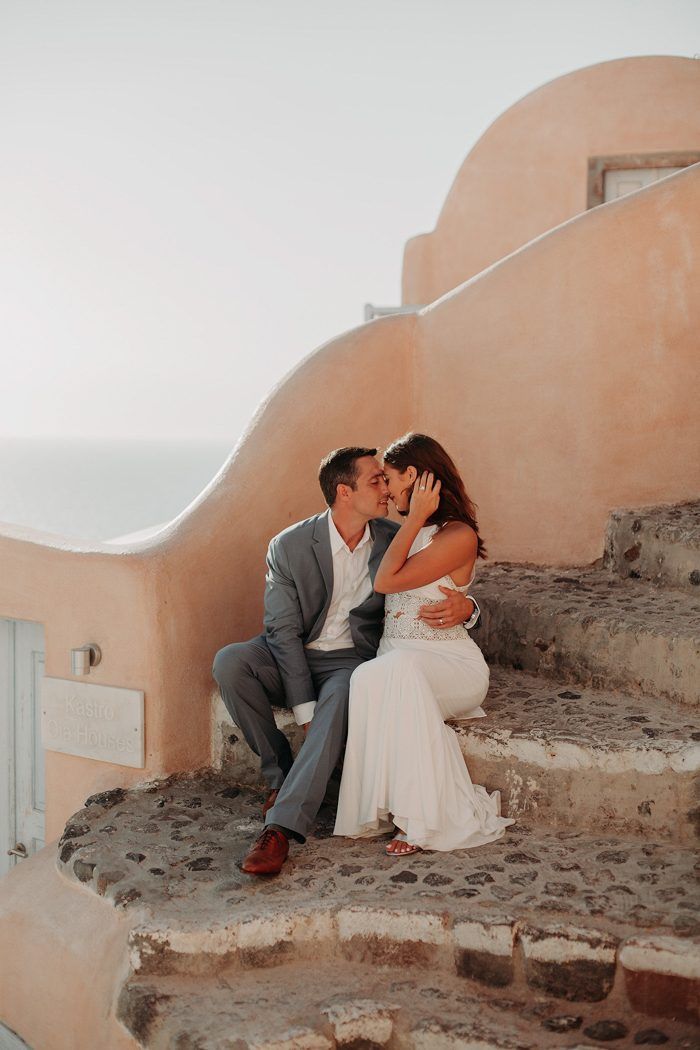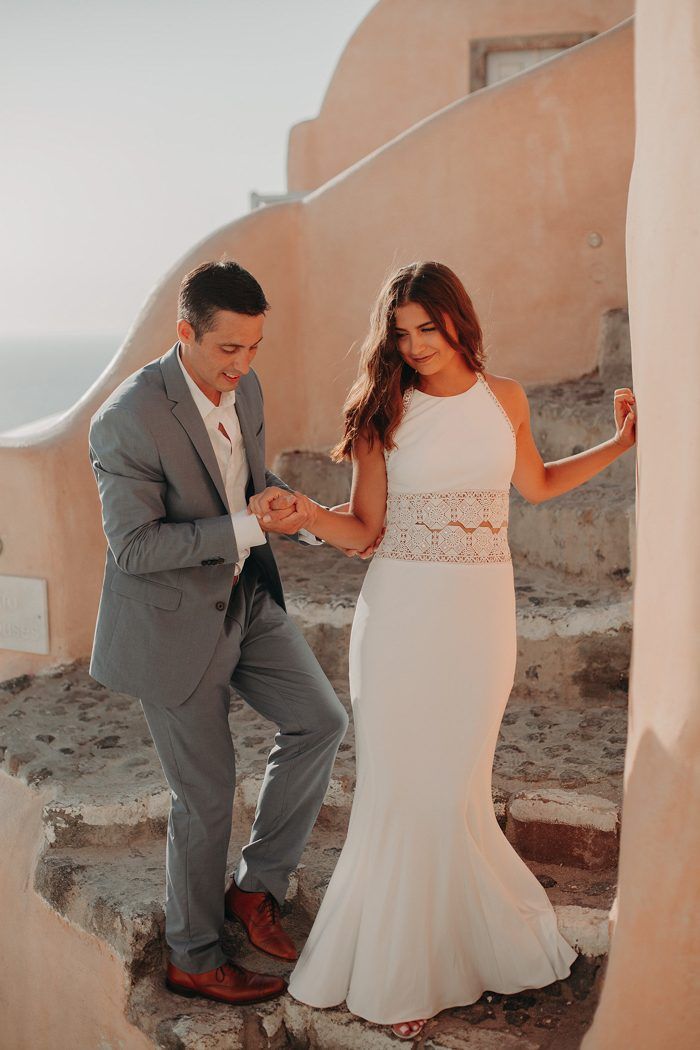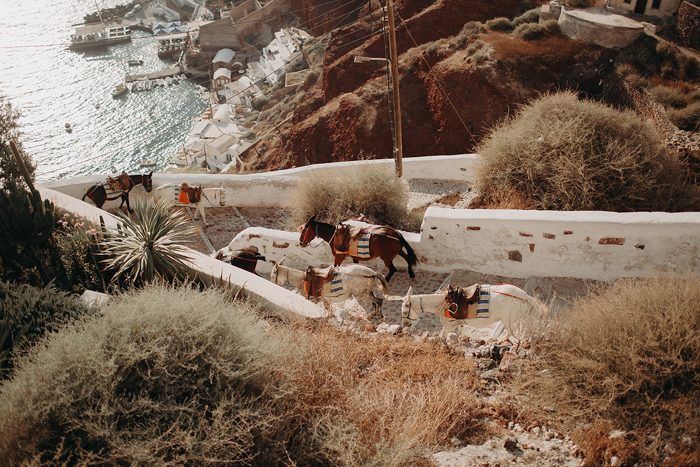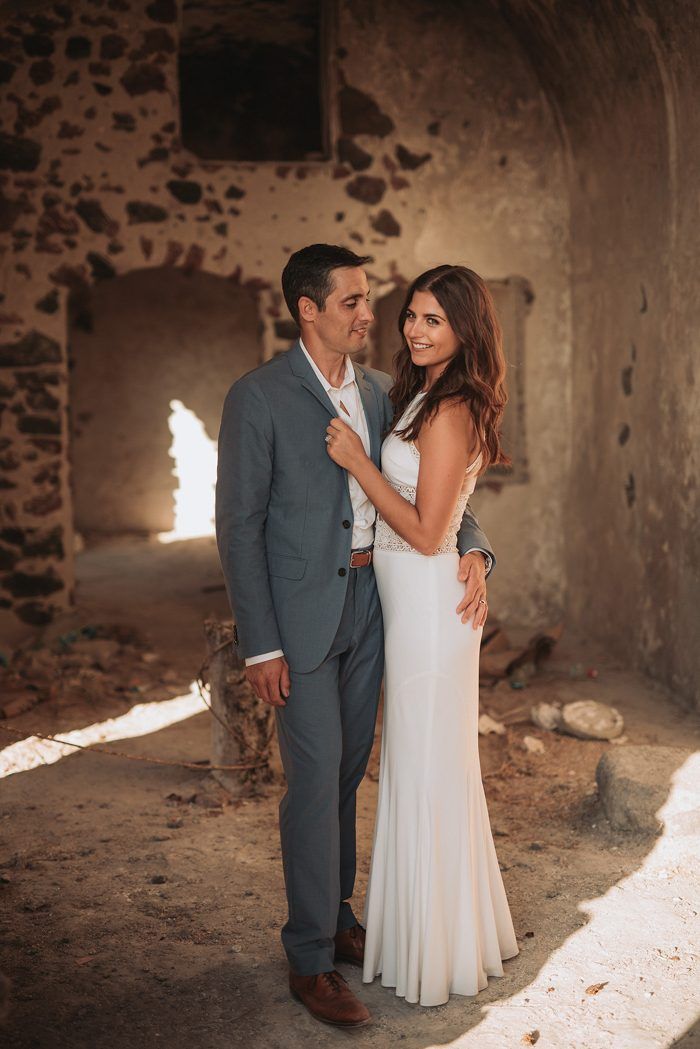 Brandi, our photographer, was a dream come true! Her work is wonderful and unique. She is great at capturing the moment and practices pulling the emotions of her subjects into her pictures. She is patient, kind, and best of all, someone I would call a friend!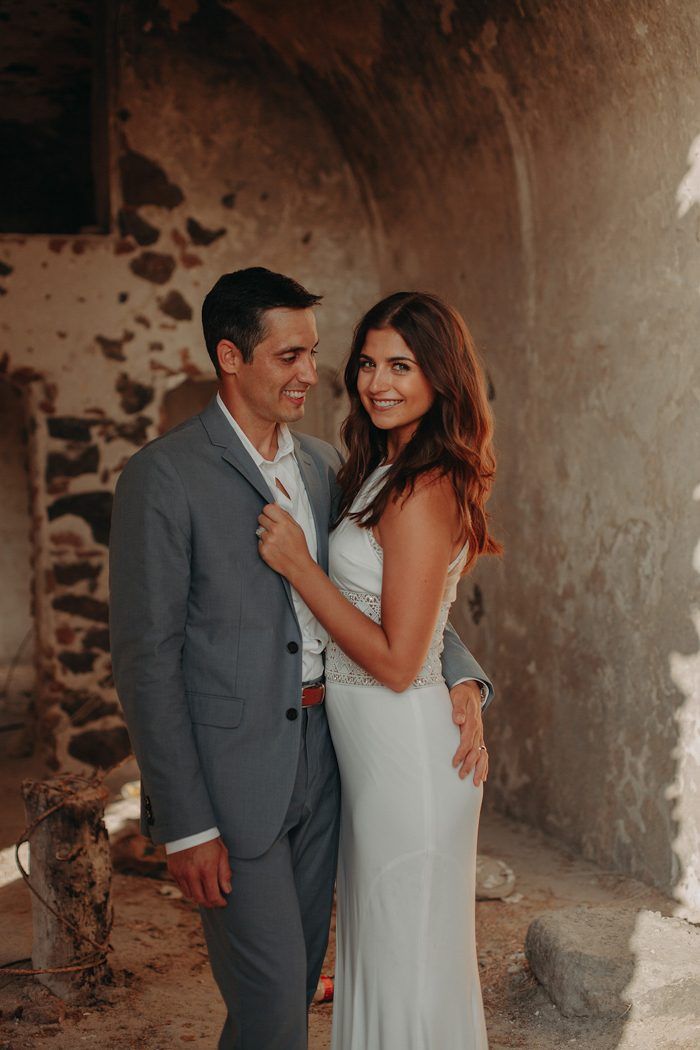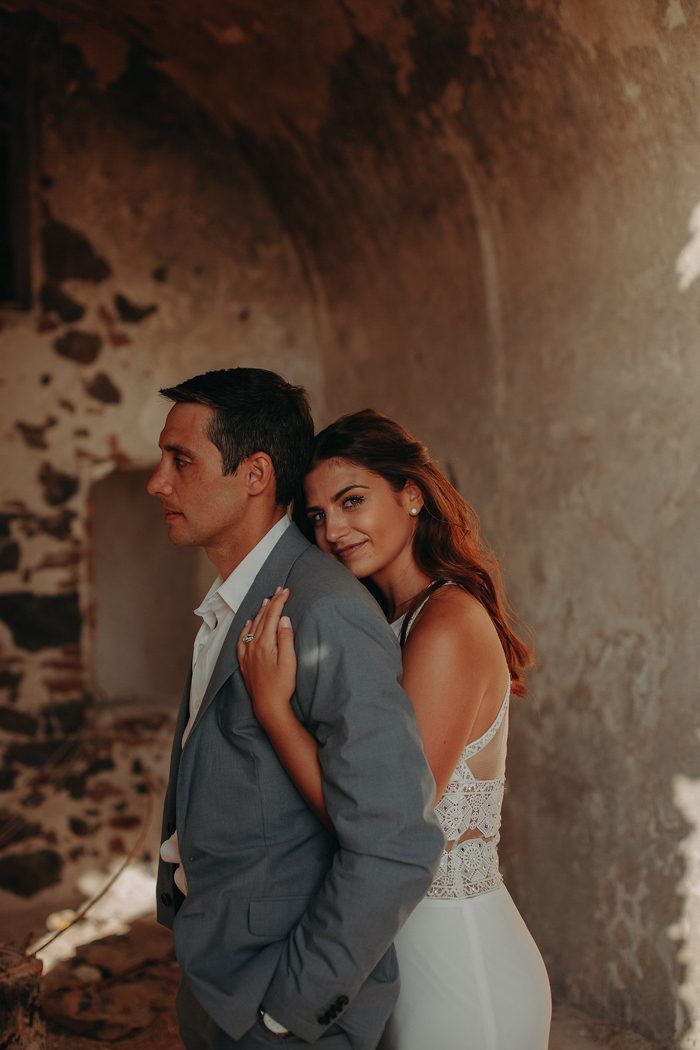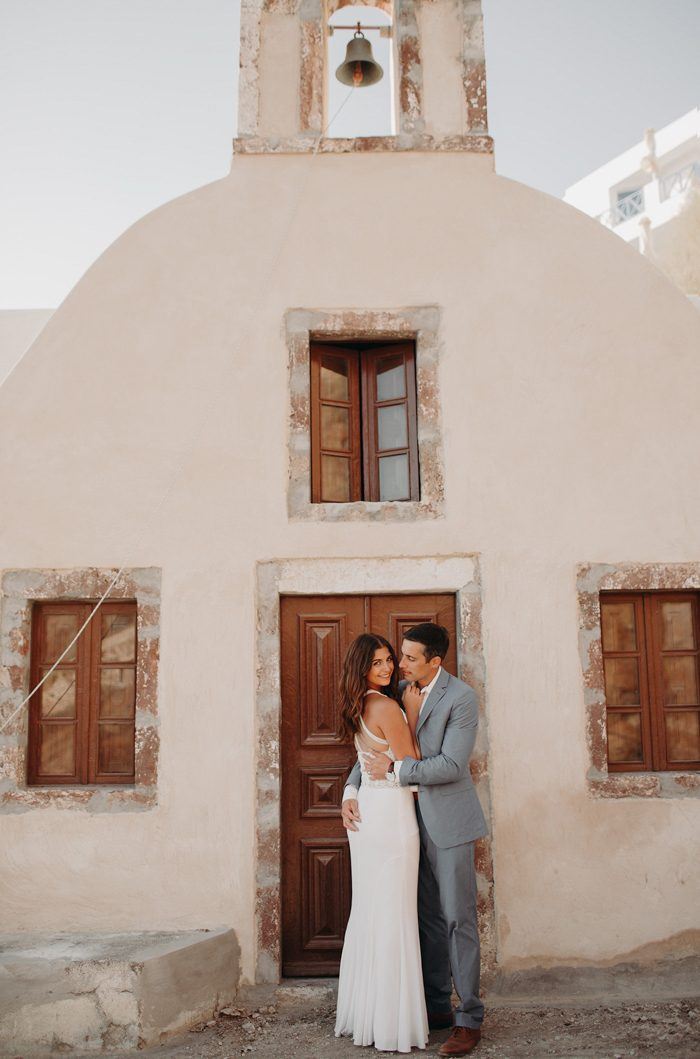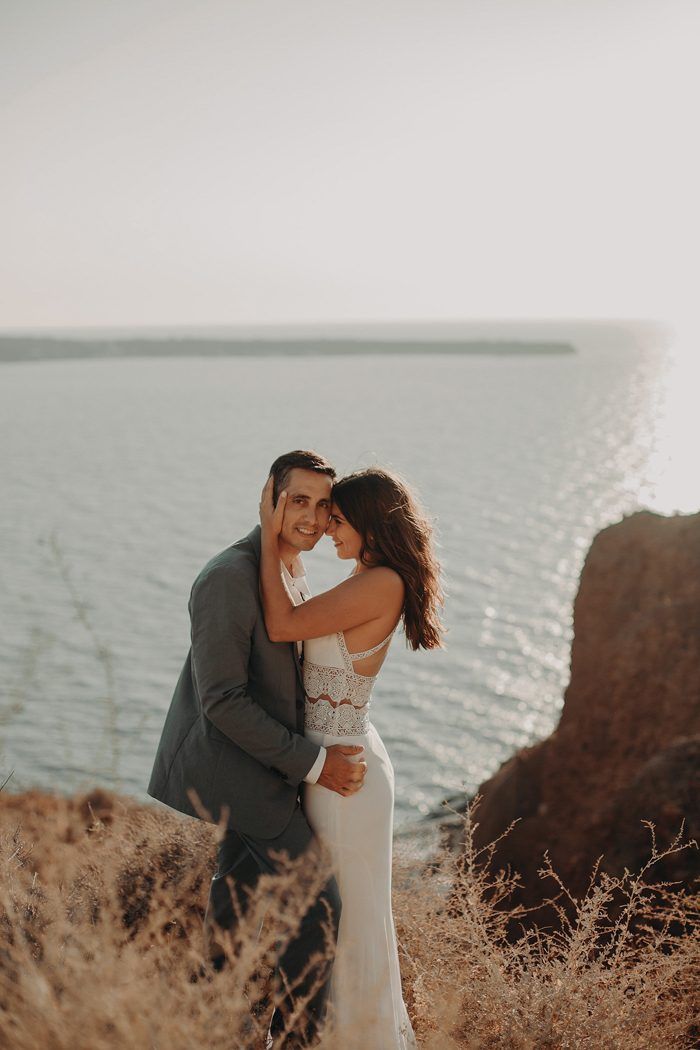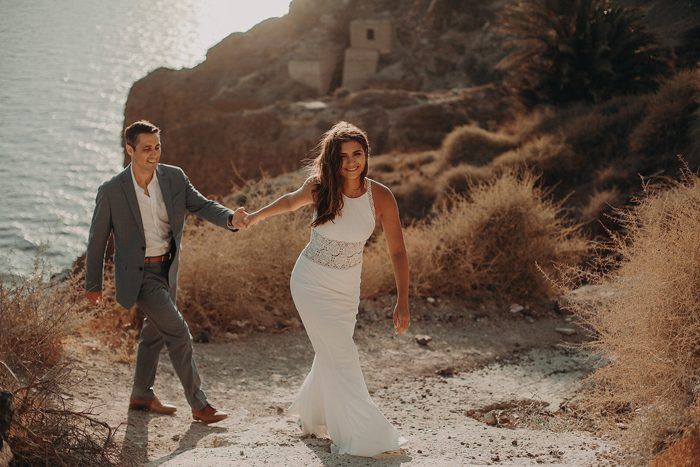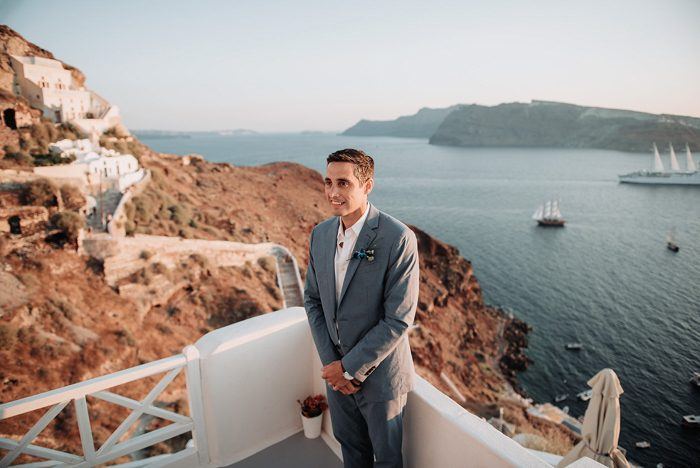 Our ceremony took place in the town of Oia in Santorini, which is famous for it's sunsets. Every evening, thousands of people gathered up in the mountains, lining the white-washed buildings. From our vantage point, the crowds were up behind us and we had an uninterrupted view of the setting sun on the Aegean Sea. After we said our "I Do's," the crowd began to cheer as we had our first kiss as husband and wife. The moment was just plain magical.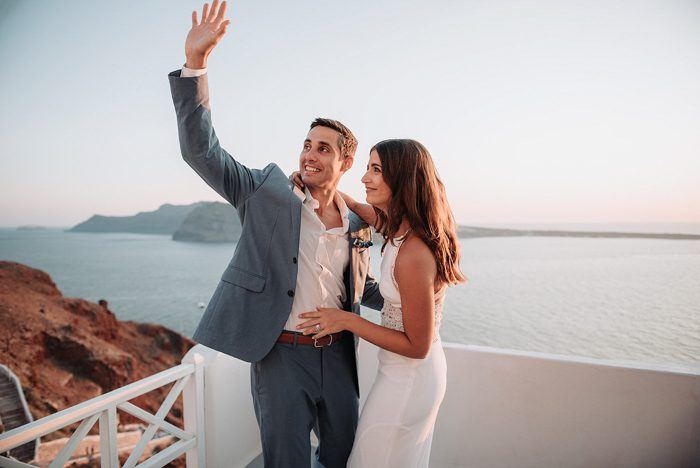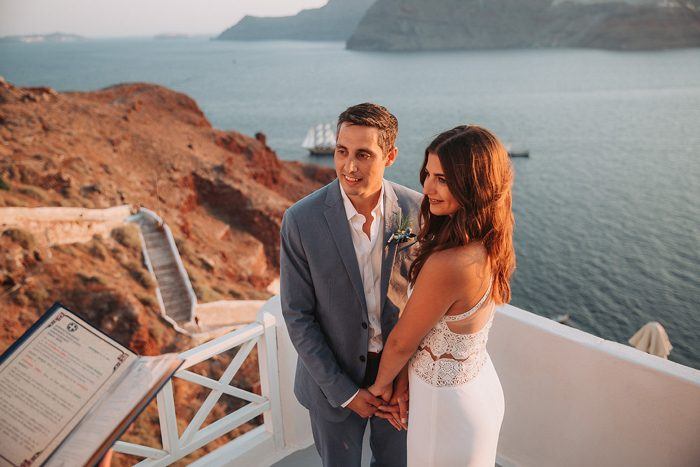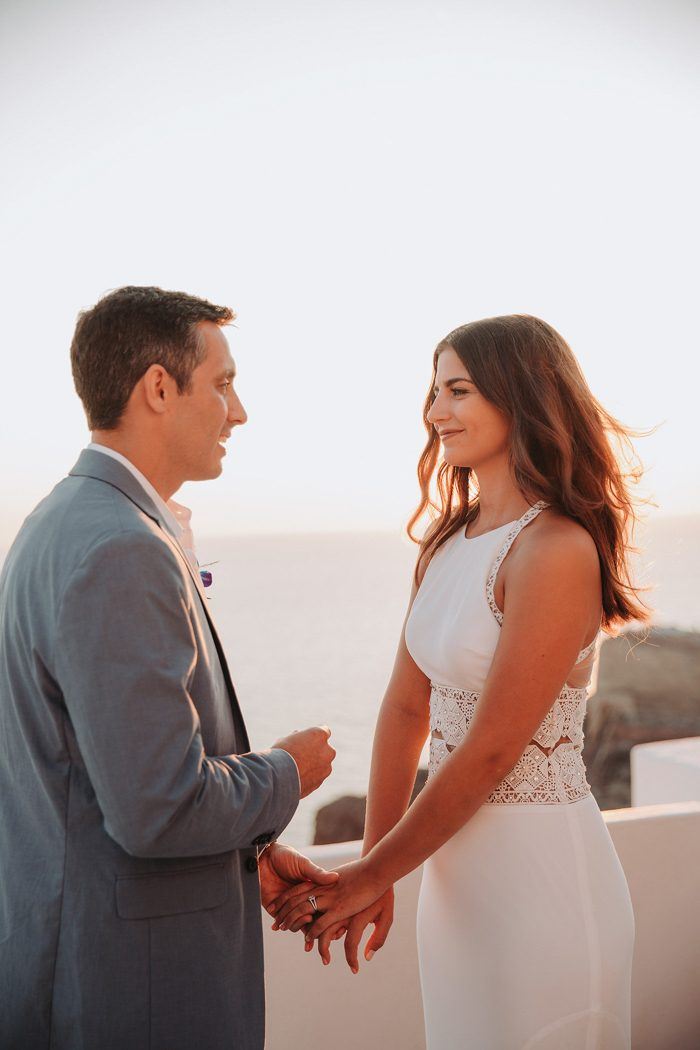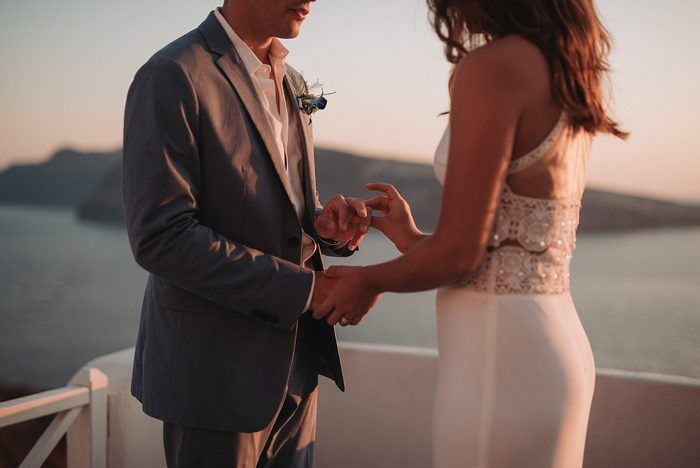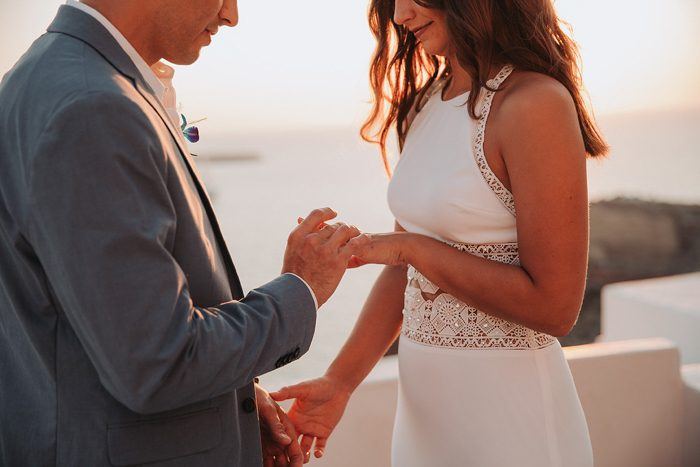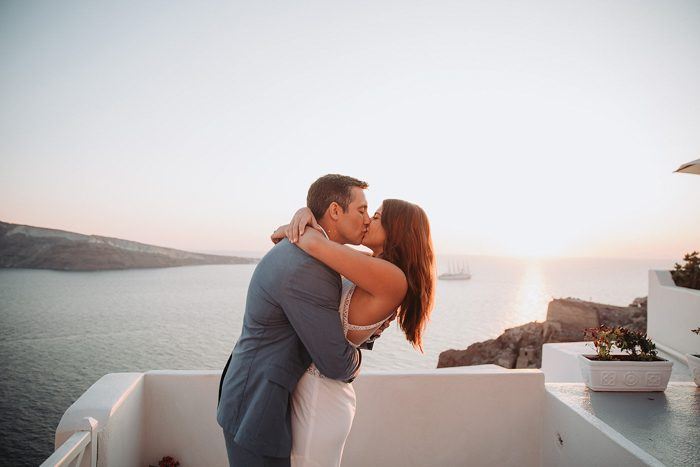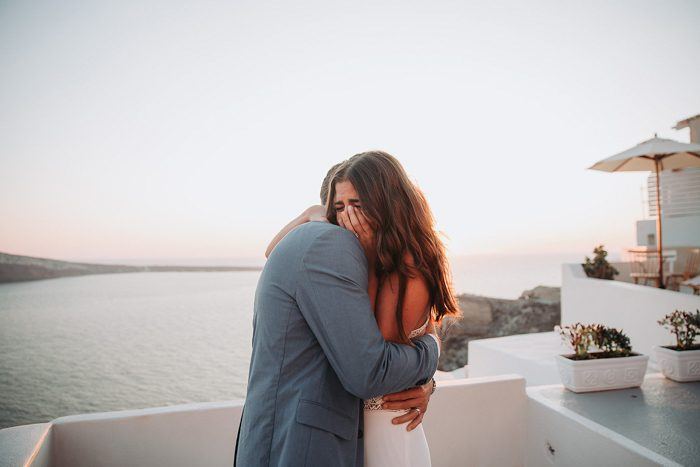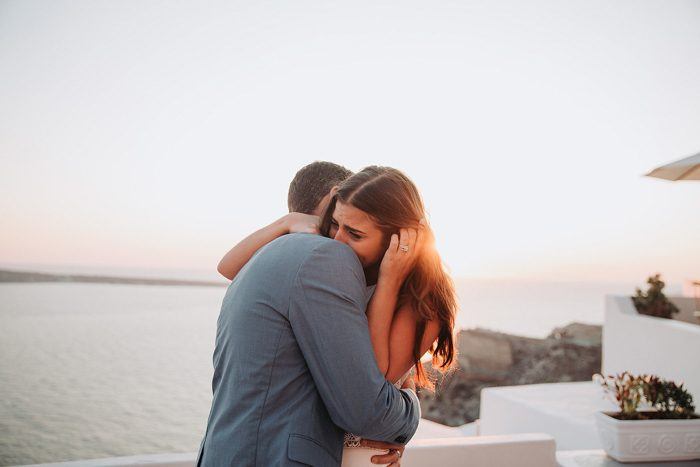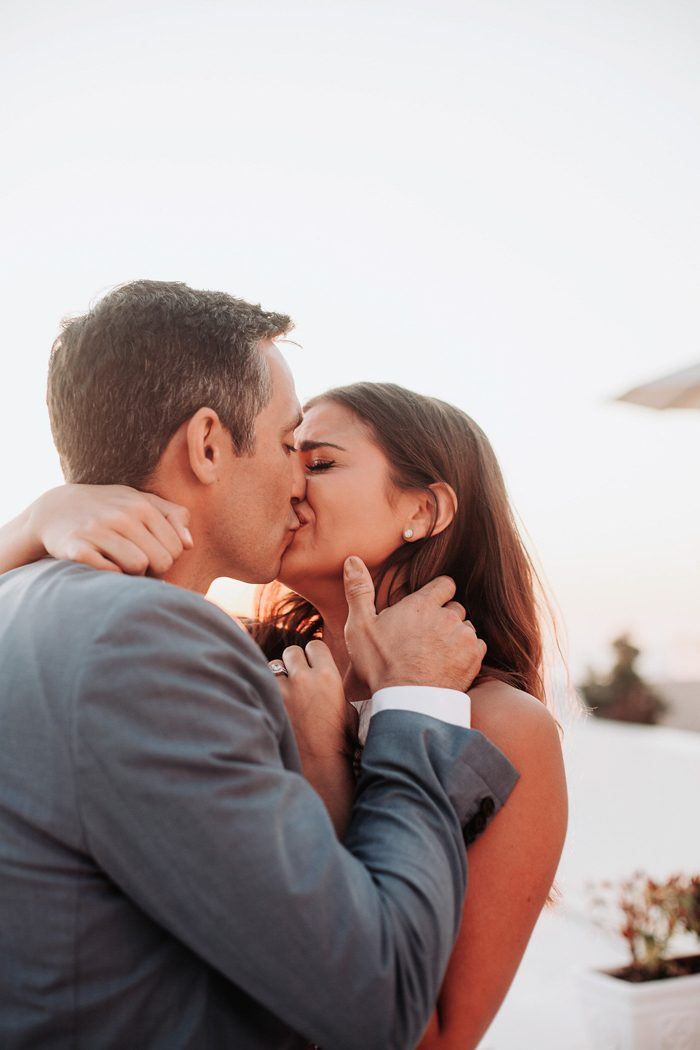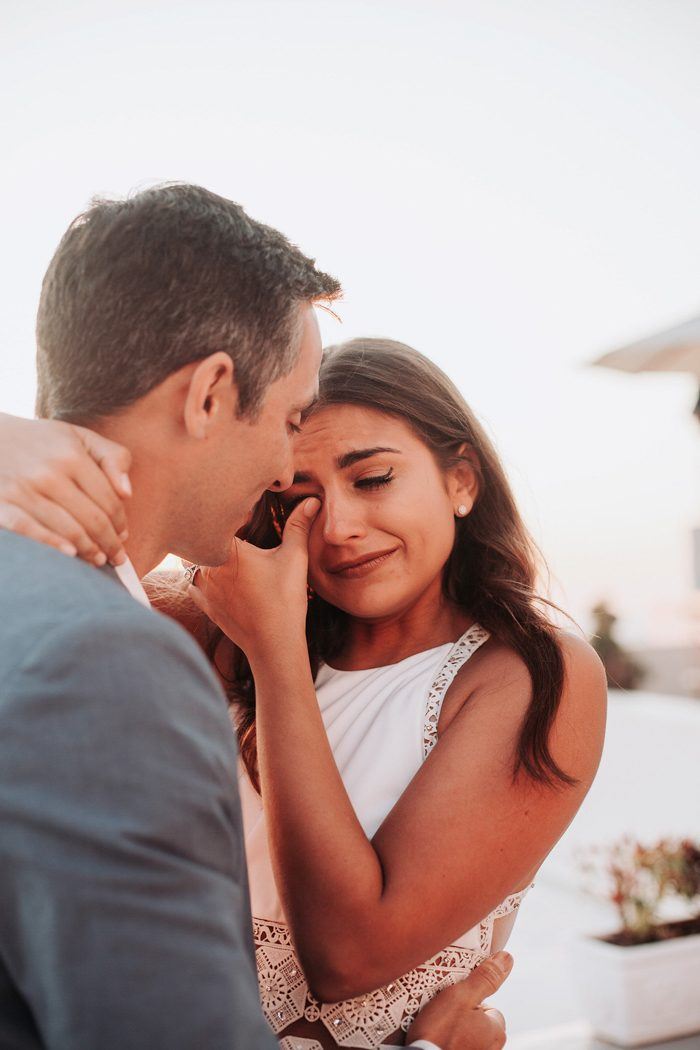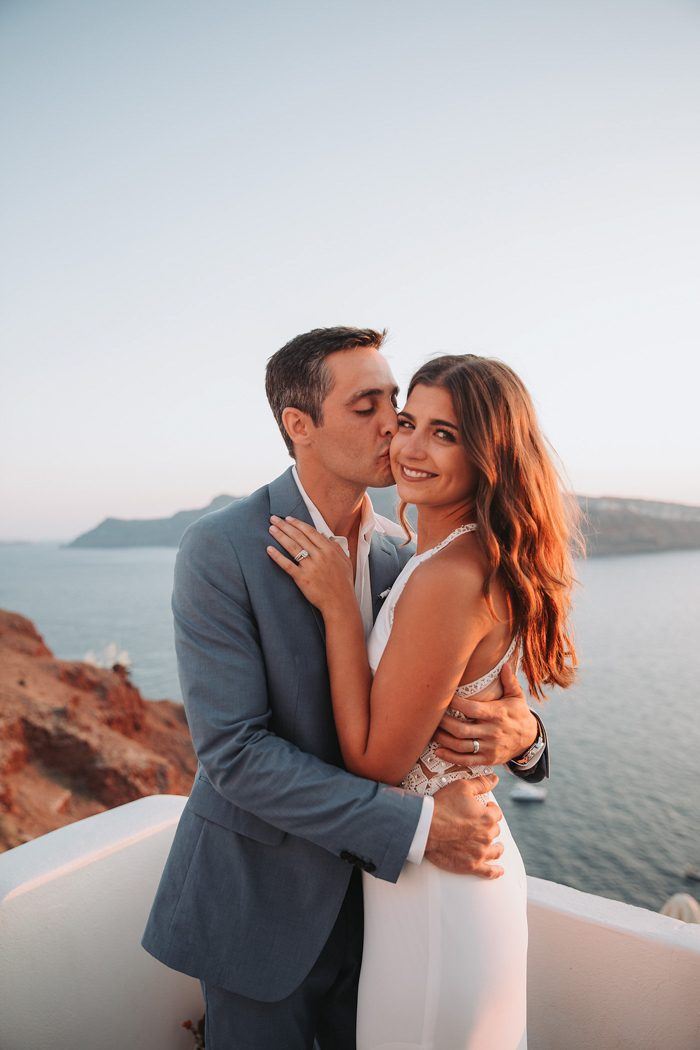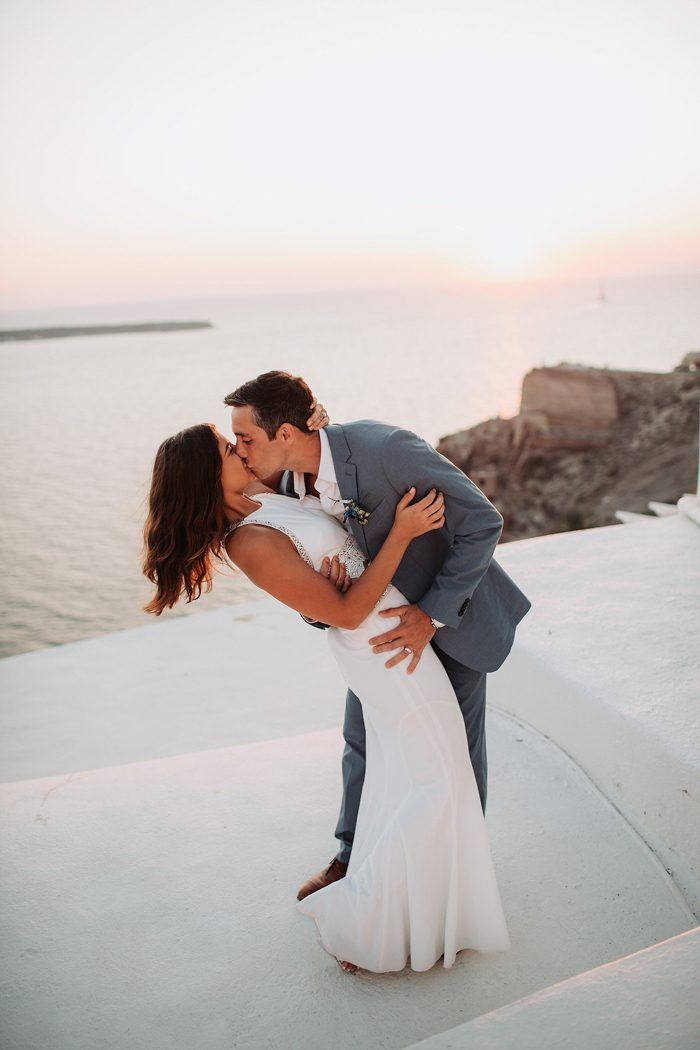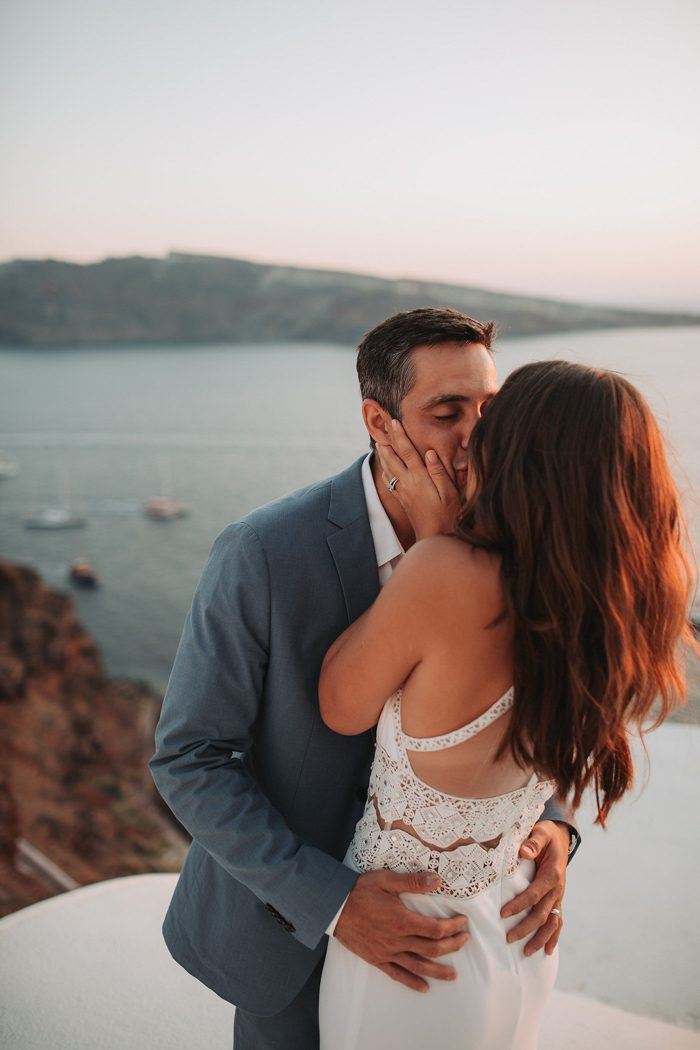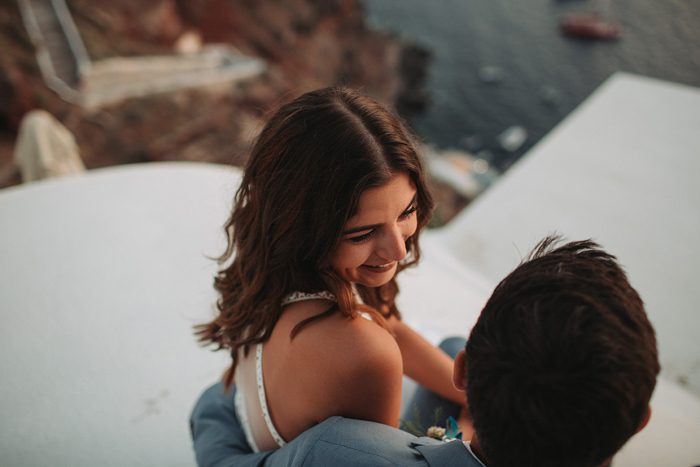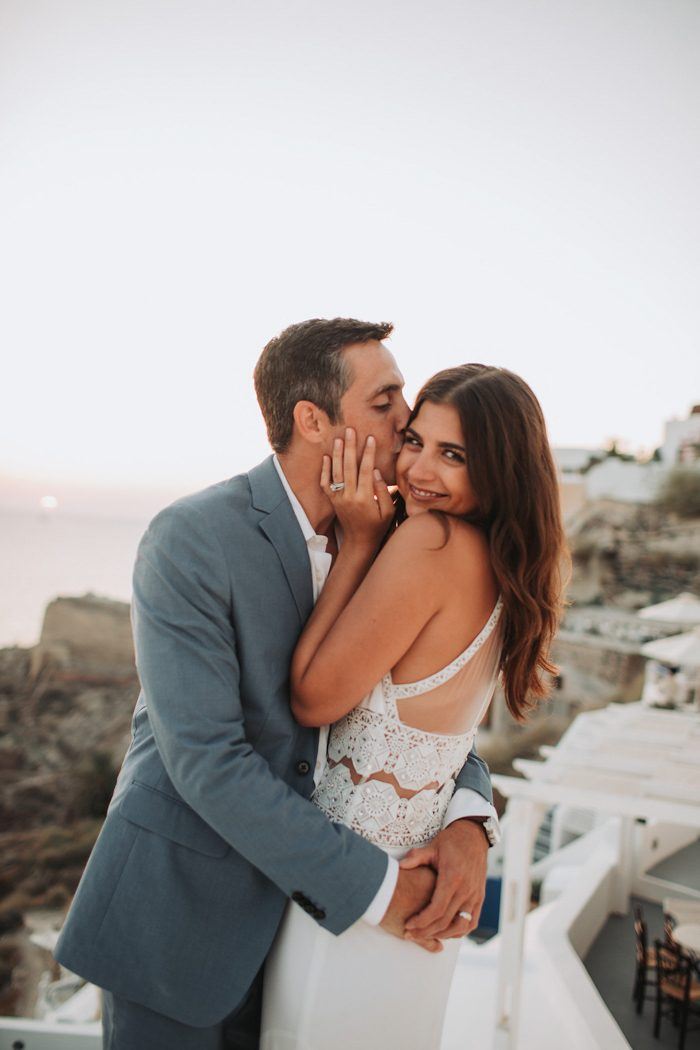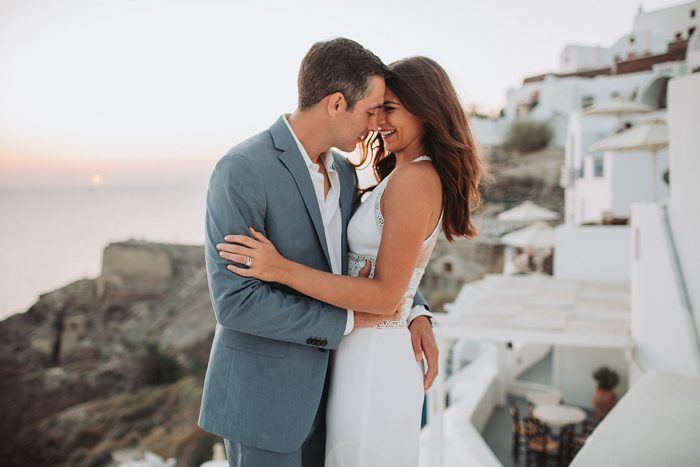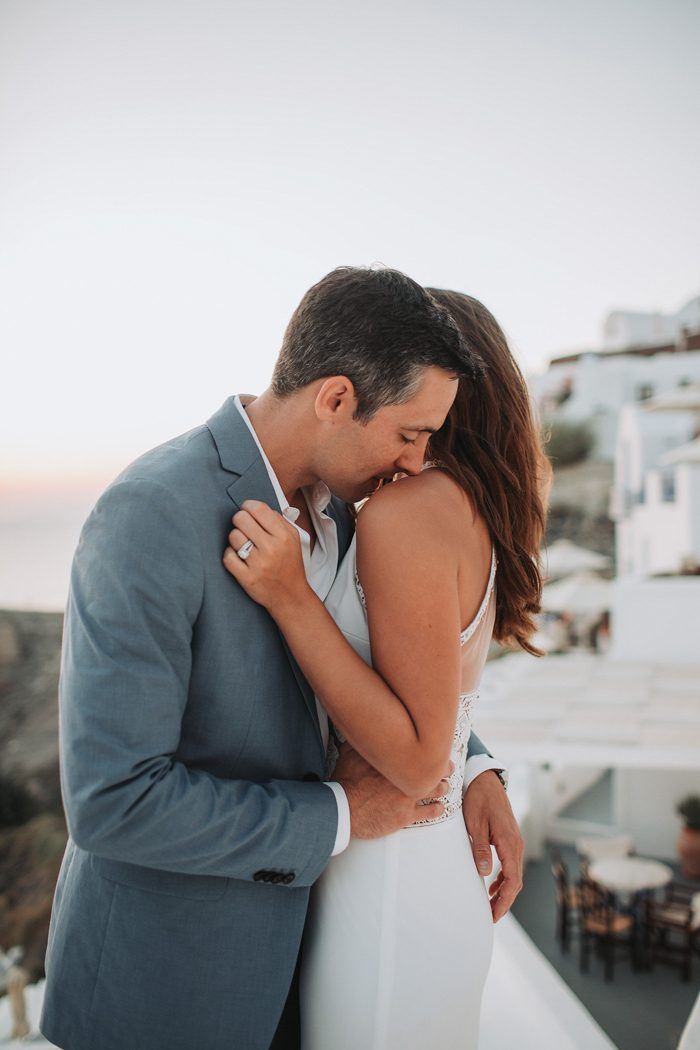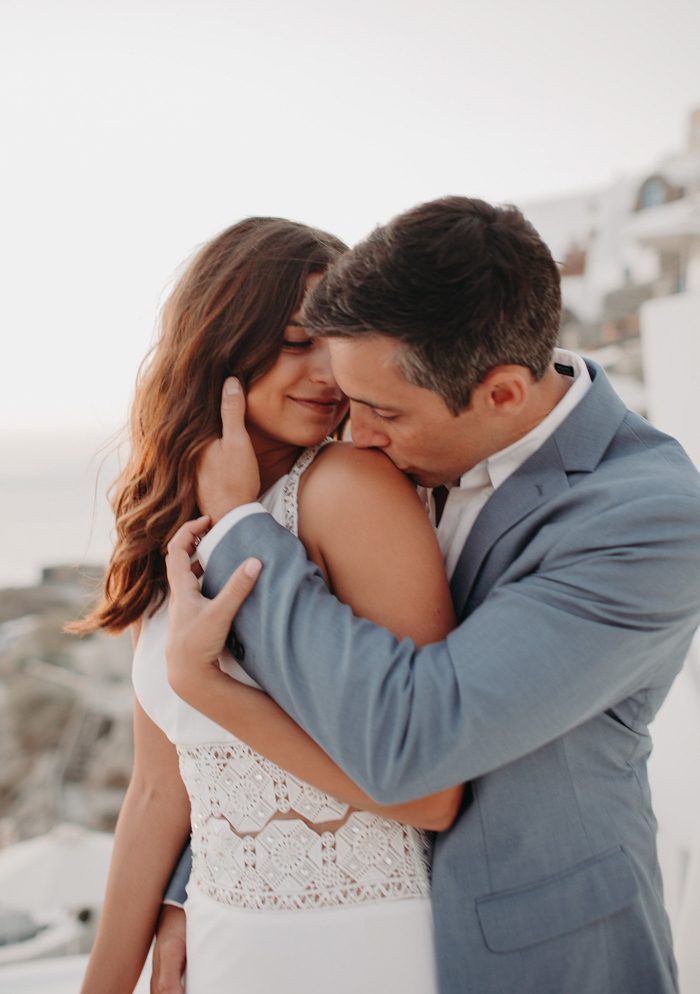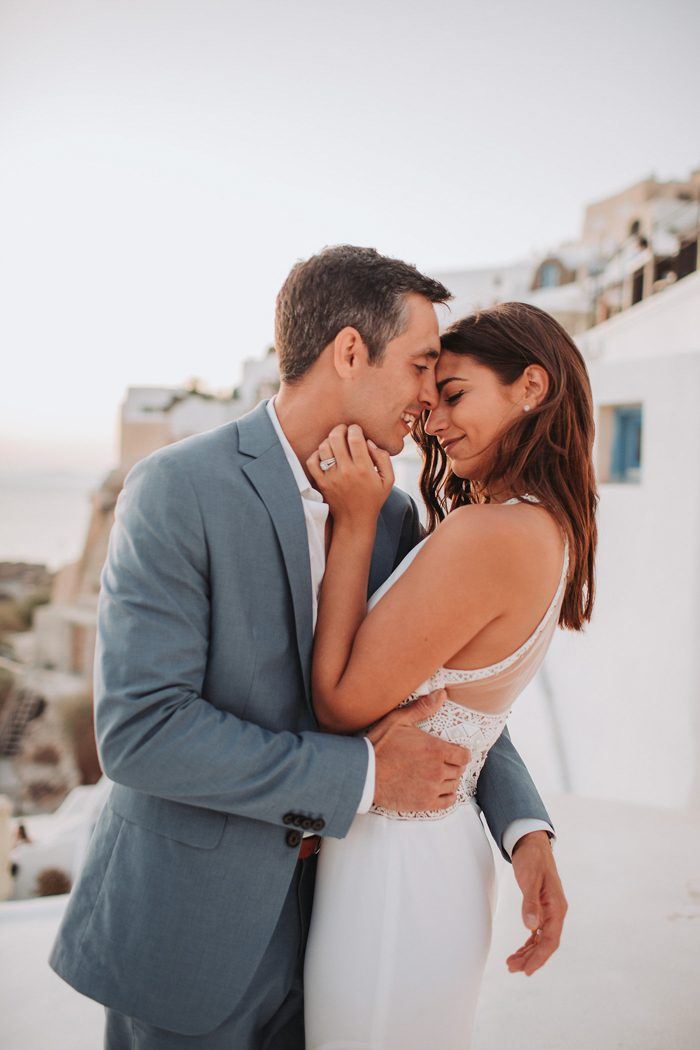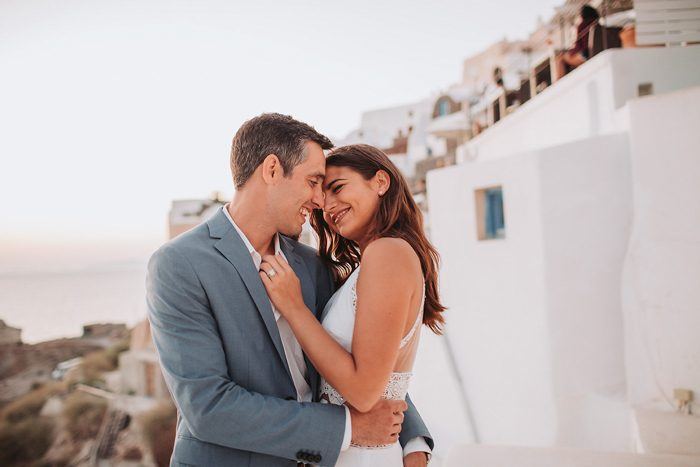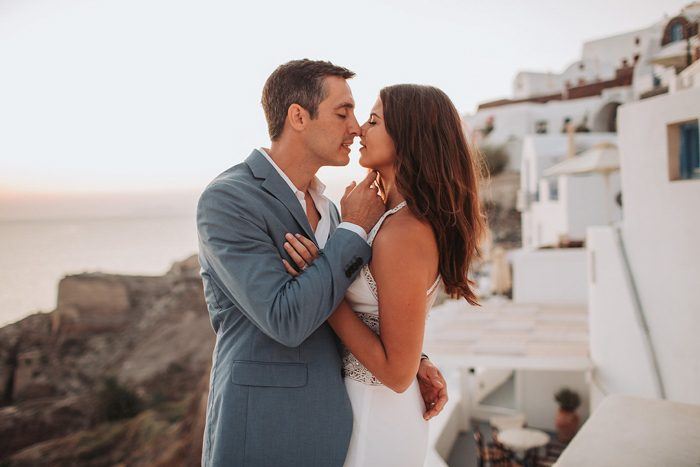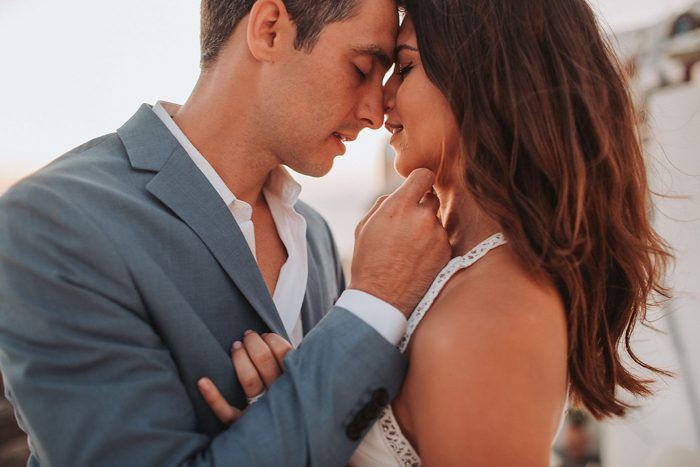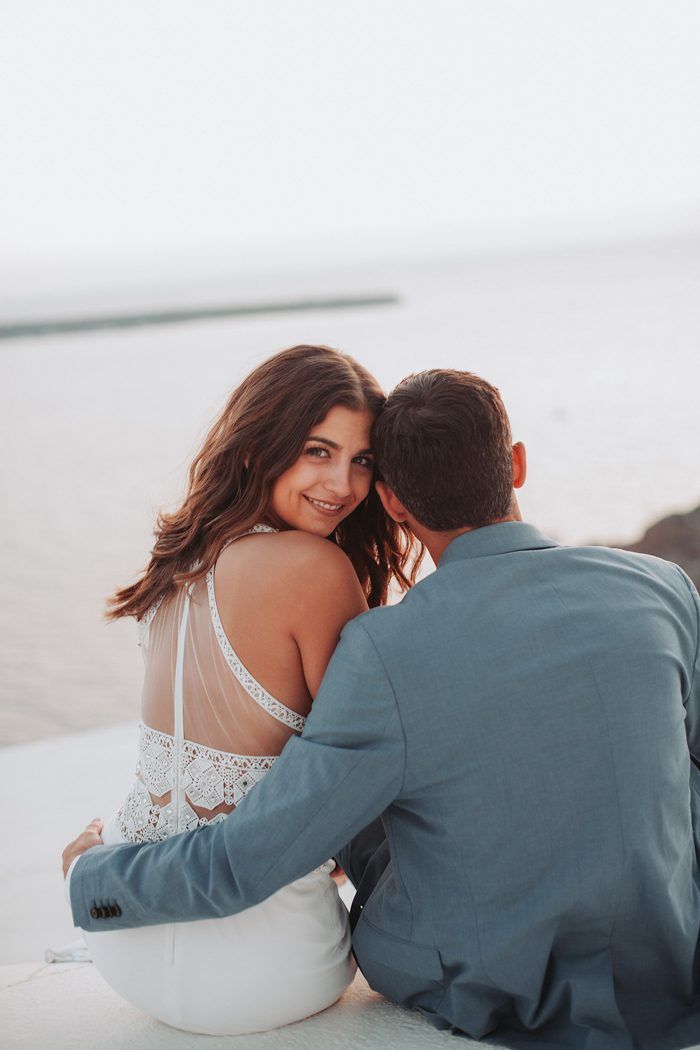 Congratulations to Katherine and Austin on their gorgeously intimate elopement and special thanks to Brandi Sisson and Caitlyn Carr for capturing this adventurous wedding. For more destination elopement inspiration, check out this Scottish destination elopement in the Isle of Skye!