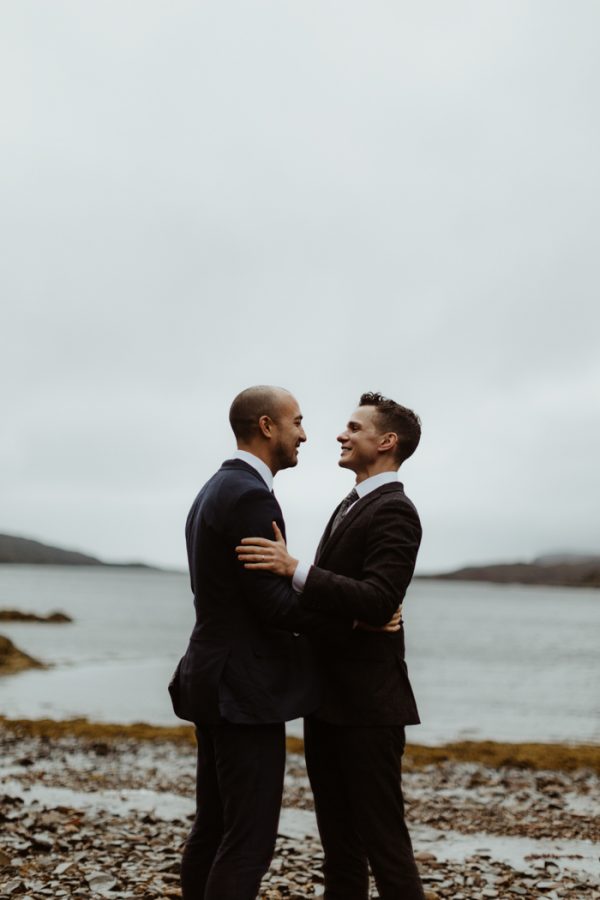 Compromise was the name of the game in James and Paul's wedding planning process. While James wanted a 200-person wedding in Mexico complete with a street party and a tequila donkey, Paul wanted to opt for something a little more intimate and timeless. Enter Scotland's gorgeous coastal area, Isle of Skye. The couple's Scottish destination elopement was equal parts breathtaking and playful, and we can't get enough of photographer Eric Rene Penoy's documentation of their day. Shoot Me Now Films captured every intimate moment of James and Paul's elopement in a theatrical film, including the couple's deeply emotional vows shared among the powerful winds and rain in the Isle of Skye. And, don't worry, James got his giant Mexican-inspired wedding reception once the couple returned home to the United States!
The Couple:
James and Paul
The Wedding:
Isle of Skye, Scotland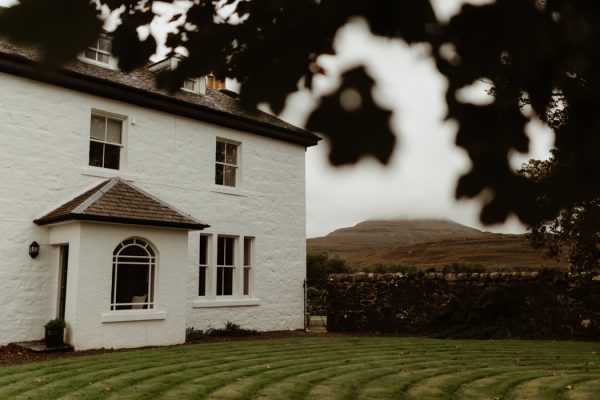 The most important part of wedding planning was selecting a timeless destination that we could return to over the years and not have the fear of it being changed.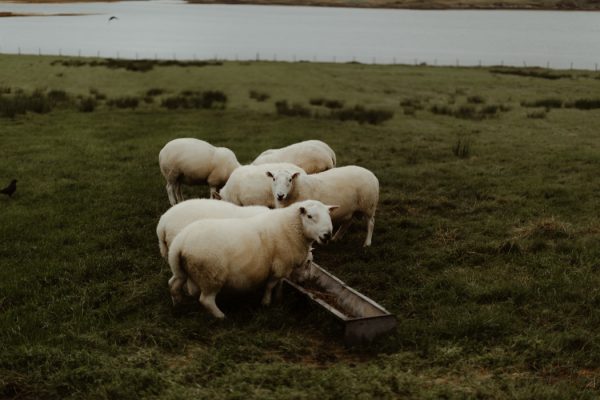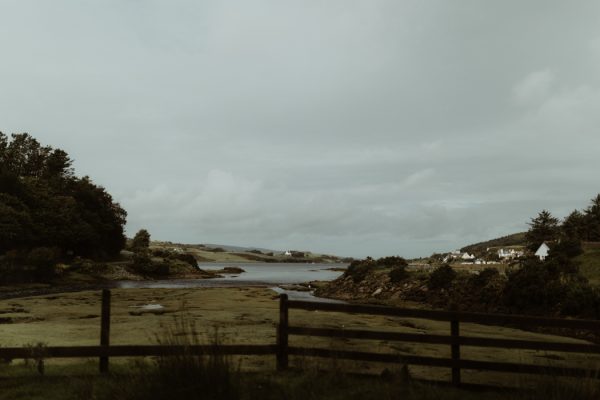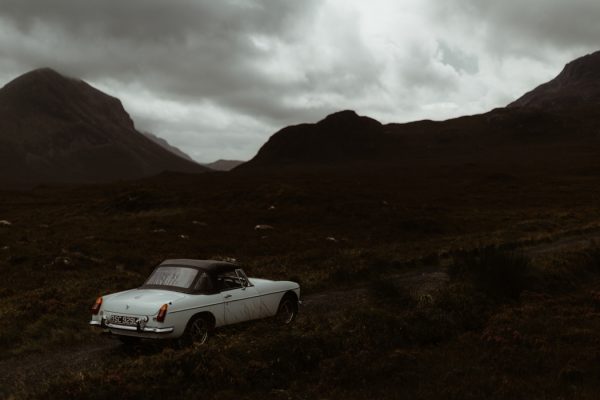 We were set on having our wedding outdoors, which is funny because we are not really outdoorsy people. We chose Skye for its timelessness, dramatic landscape and rapidly shifting climate–the lighting whether dark or bright was pure magic.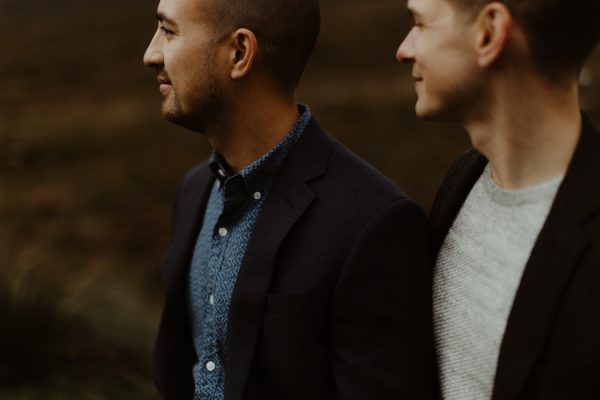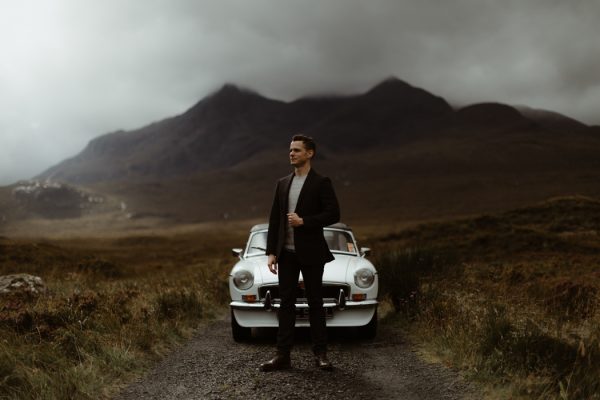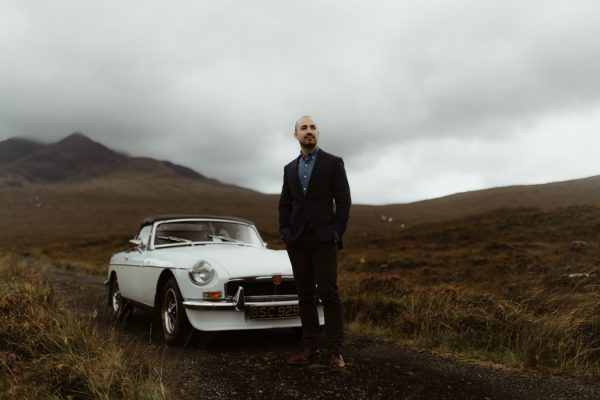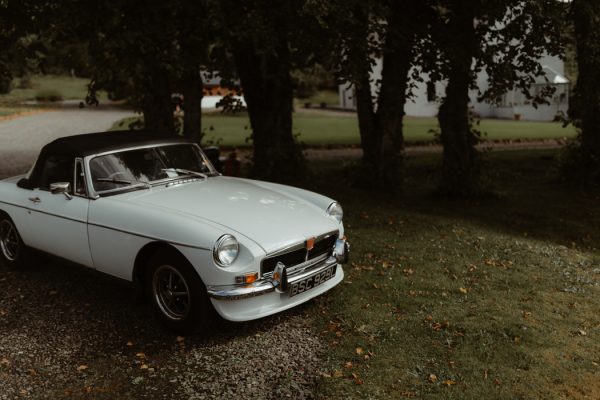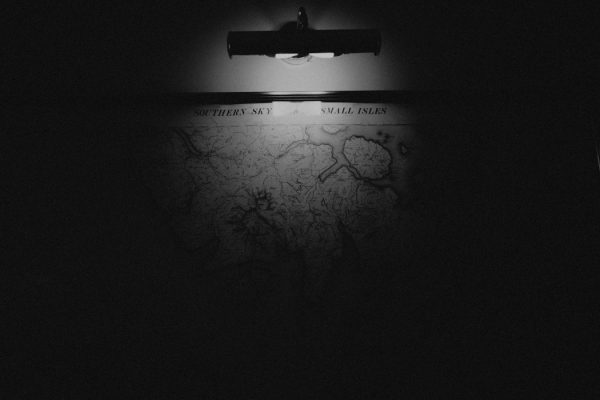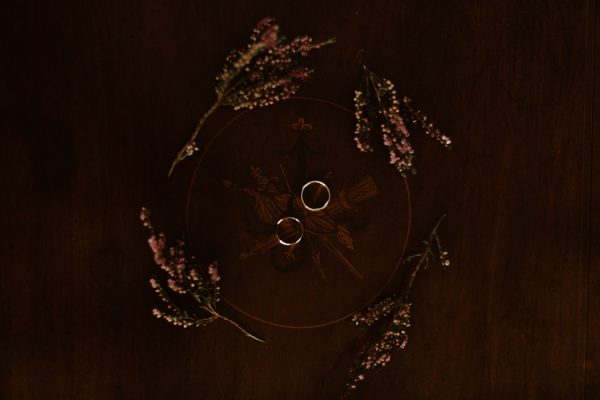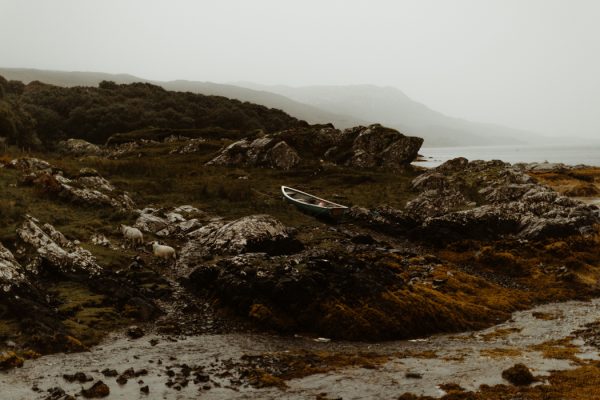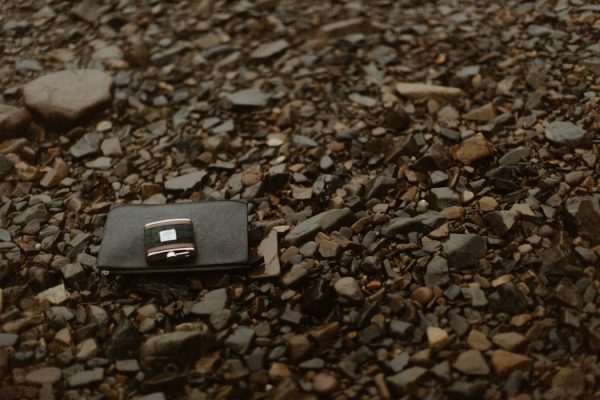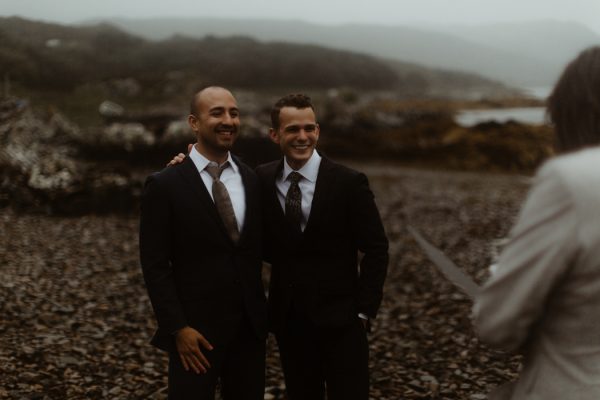 The most memorable part was the intensity of it being just us and the celebrant on a quiet beach truly away from the world. And of course the truly Scottish weather–from partly sunny and windy in the morning to full on horizontal rain and brooding clouds during our ceremony!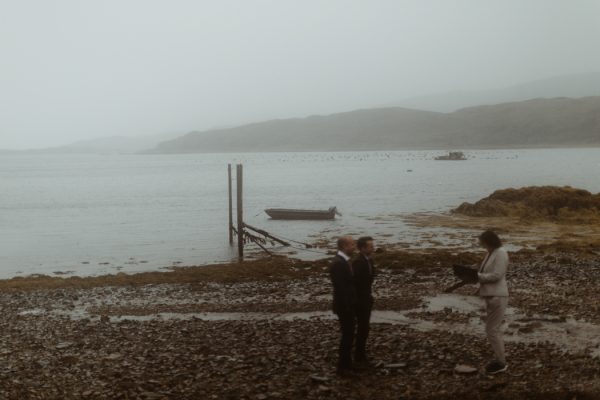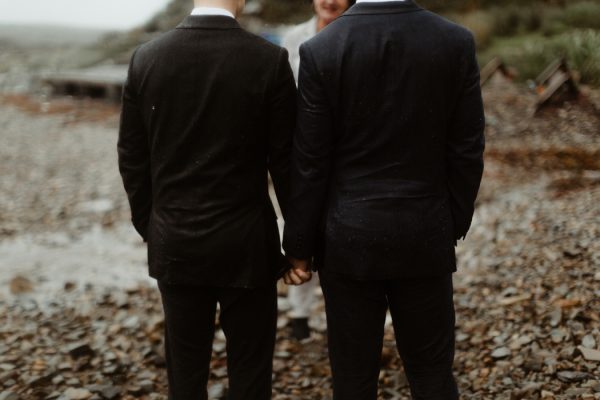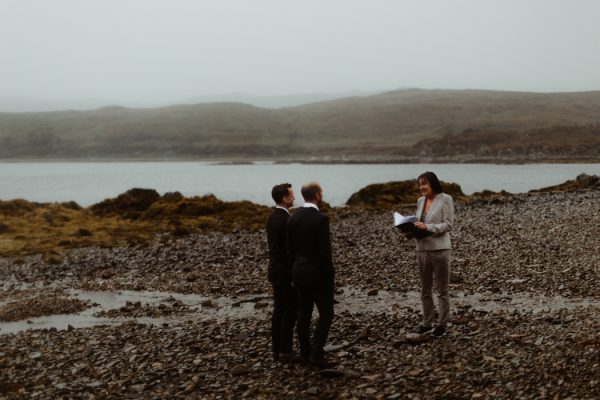 Since we eloped none of our family or friends were there, but Paul had a surprise in store for me! Paul collected letters from all of them–full of well wishes, love, and advice–and presented them to me during the ceremony saying that they were all here in spirit and we would read them later. We have all of them saved in a box at home now.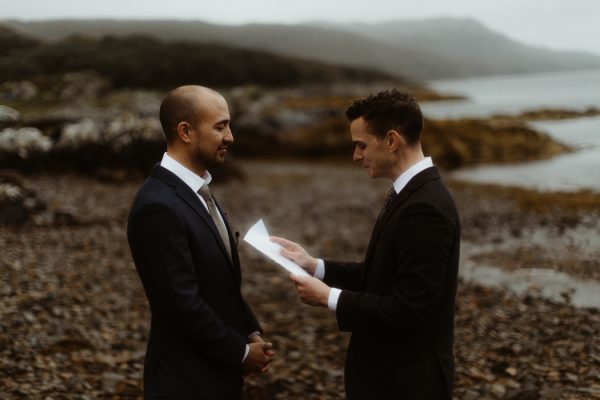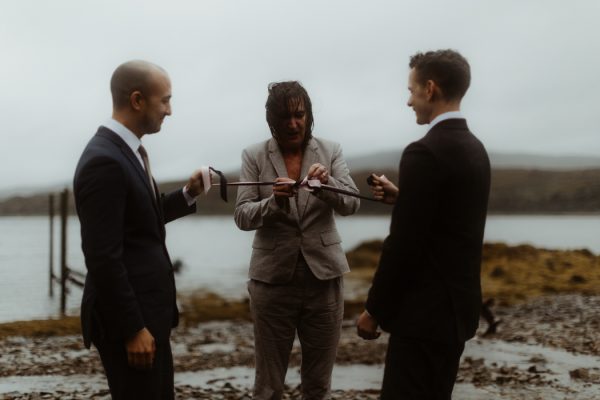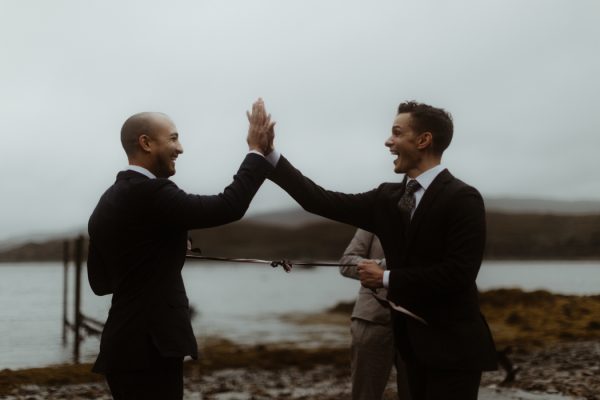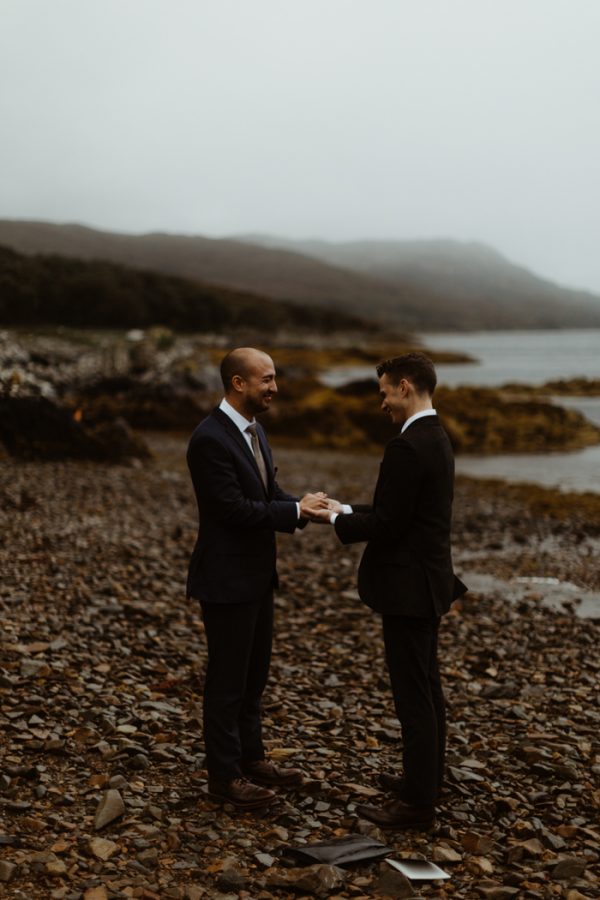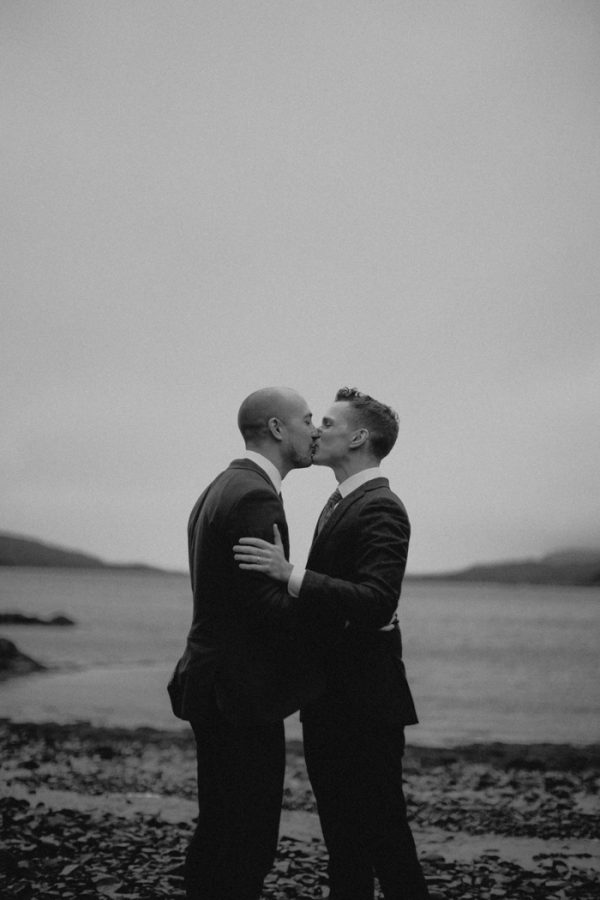 We wanted darker suits and classic white shirts with lightly patterned ties–we felt this would work well with the Scottish landscape. And, on the high chance it would rain, the darker colors were not affected by the wetness!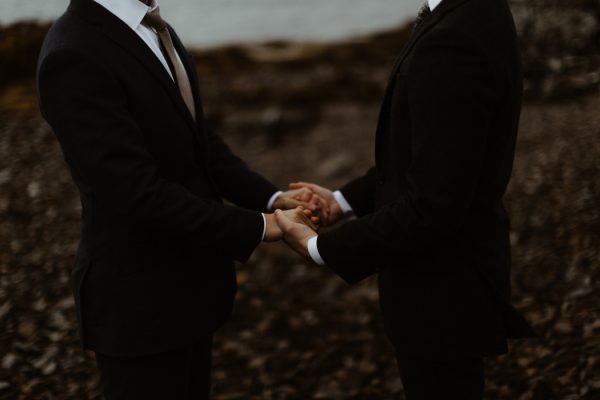 Our advice: Compromising is okay–even recommended, if you're going to share a life together. I started out wanting a medium-big wedding 200 people in Mexico with a street party and a tequila donkey (yes, it's a real thing!), but that would have been 100% my personality and none of Paul's. So eventually we decided on eloping and then having the big ol' Mexican party for our reception back in the States.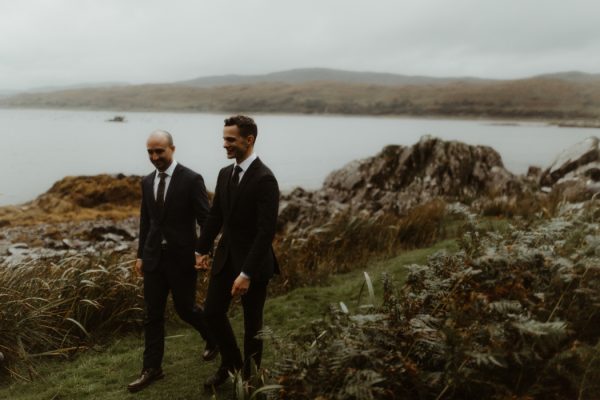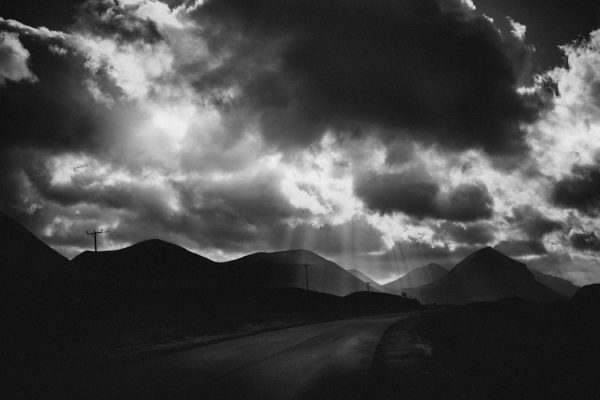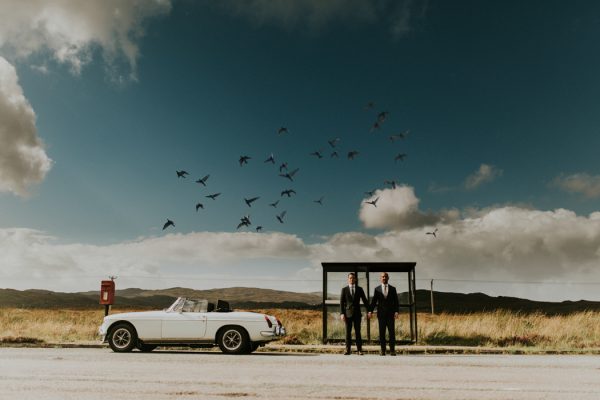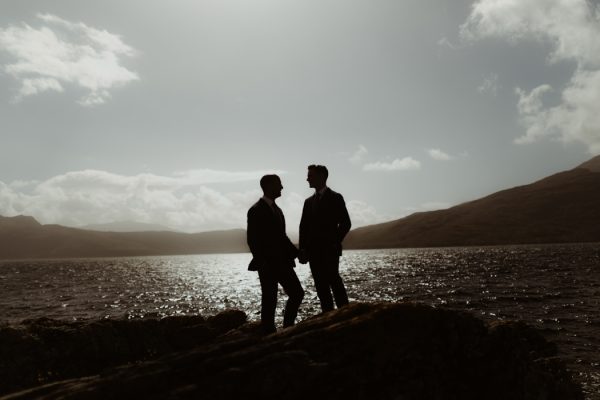 Our photographer Daniel, our videographer Eric, and our officiant Leslie were phenomenal. Literally we started as strangers and left as friends. Even when the light was at its darkest and the weather at its wettest they did the impossible and got the shots which Paul and I can look back on for decades to come. More than just professional they were genuine and I can't recommend them highly enough.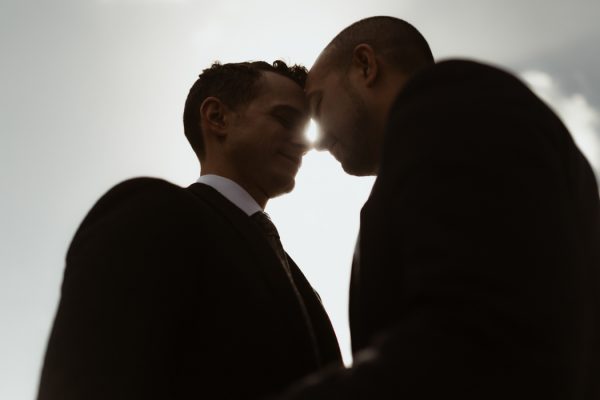 Congratulations to James and Paul, and a huge thanks to Junebug member Shoot Me Now Films for sharing their breathtaking wedding with us. Love the intimacy of this couple's destination elopement? Then you've got to see this colorful Oregon elopement at a haunted bed & breakfast!