Today's romantic countryside event is just as idyllic and charming as can be, and makes me want to pick up and move to Charlottesville, Virginia! Oh, to look at those misty mountains every day! Abby and Darrin could not have chosen a better location to share their love of the outdoors with their guests that came to their self-described "mini-destination wedding." Their chosen palette of soft greys, greens, and pinks beautifully complemented the sweeping panorama and gave the whole day an ethereal atmosphere, radiantly captured by Jen Fariello.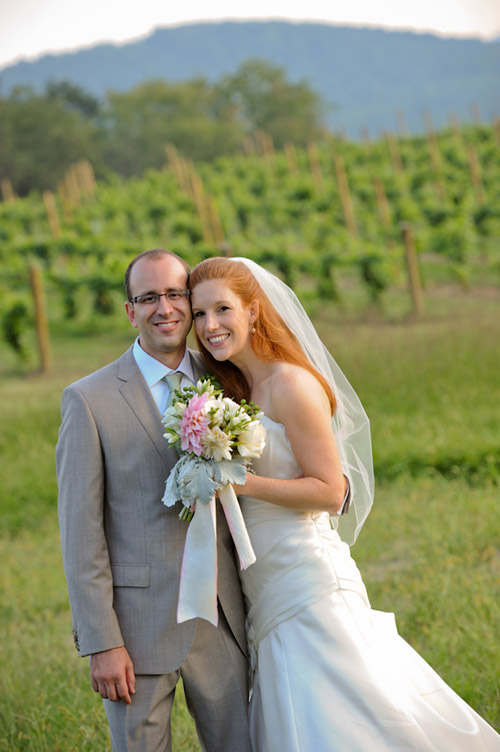 The Couple: Abby and Darrin
The Wedding: 9.10.11 – Pippin Hill Farm – Charlottesville, VA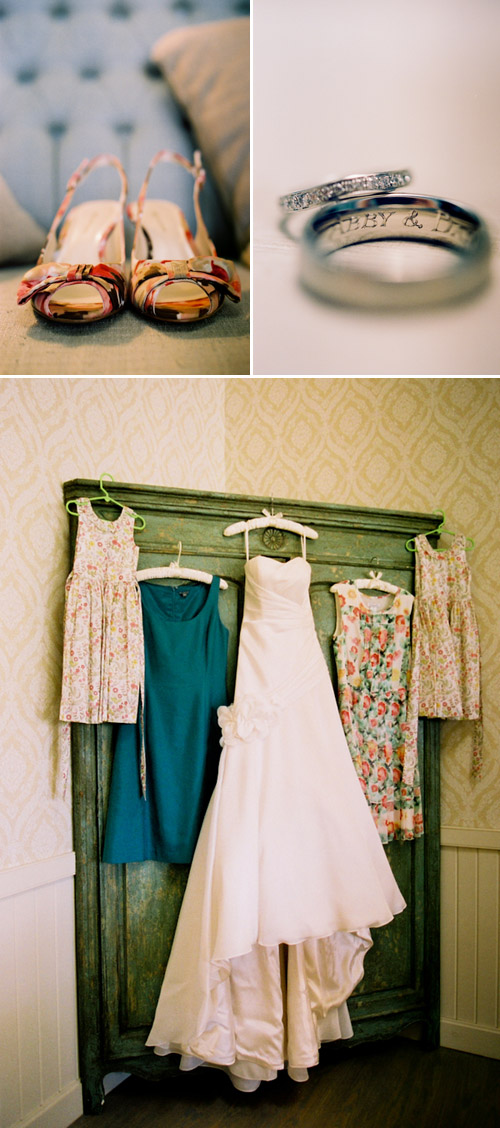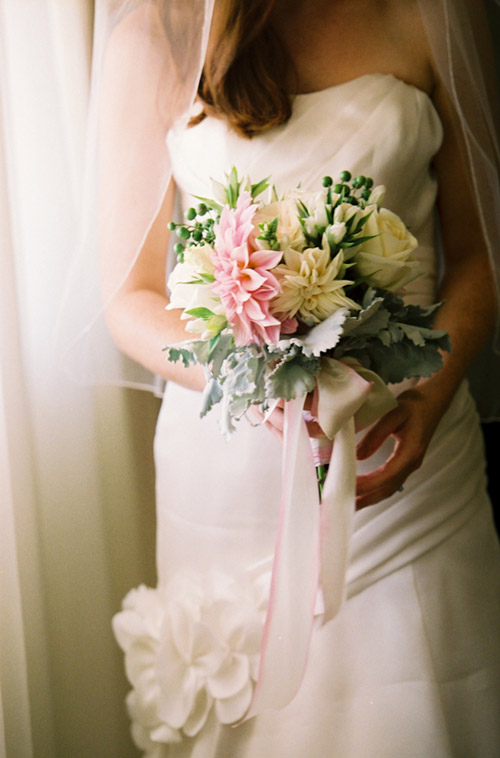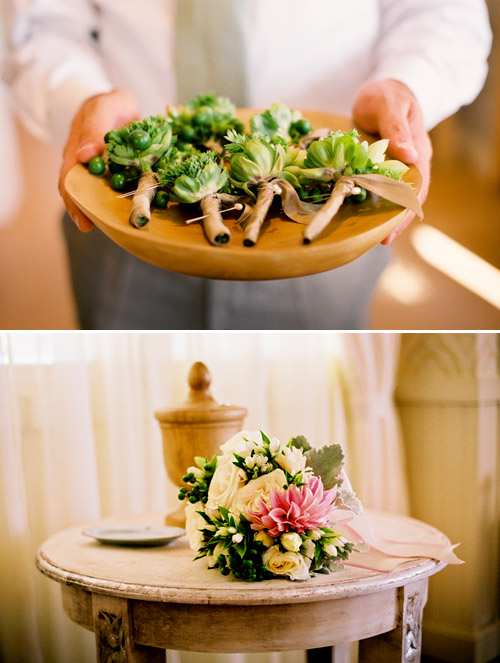 What were the top three priorities for you in planning your wedding? We were looking for a venue outside of D.C. that captured our mutual enjoyment of the outdoors. We wanted a place that was rustic, yet elegant. Also, we are both foodies so we made it a priority to find a venue that allowed us to provide our guests with a great dining experience, filled with local and seasonal ingredients. Not just a good wedding meal, but something that our guests would remember. Lastly, it was important to us to have a band keep the party rocking and make sure that everyone was up and dancing most of the night.


What wedding traditions or cultural traditions did you incorporated into your wedding and what did they mean to you? We both grew up in non-religious homes, but we recognized certain traditions to honor Darrins Jewish background. We incorporated a chuppah, the breaking of the glass and the hora into a secular, contemporary ceremony and reception. In recognition of Darrins work as a lawyer at the Human Rights Campaign, our close family and friends and our personal values, we also wanted to express our commitment to marriage equality, which we did through a reading. We also had other inclusive language woven into the ceremony.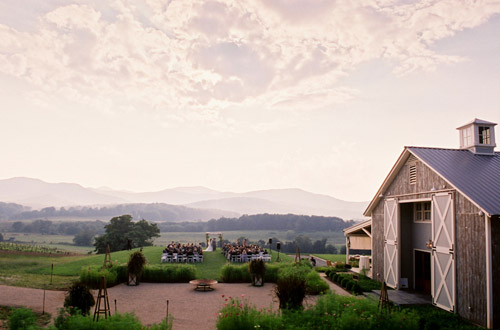 Were there any places where you broke the rules in your wedding planning? Why and how did you do that? After some deliberation, we decided not to have a full wedding party. We wanted to keep the wedding logistics simple and this seemed like an easy way to avoid the proverbial herding cats.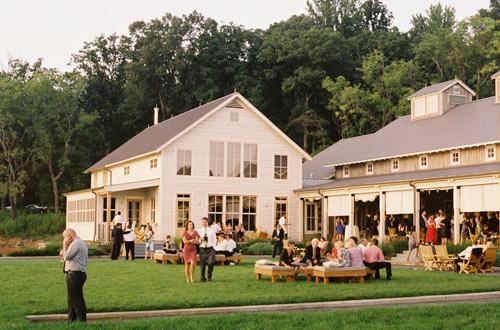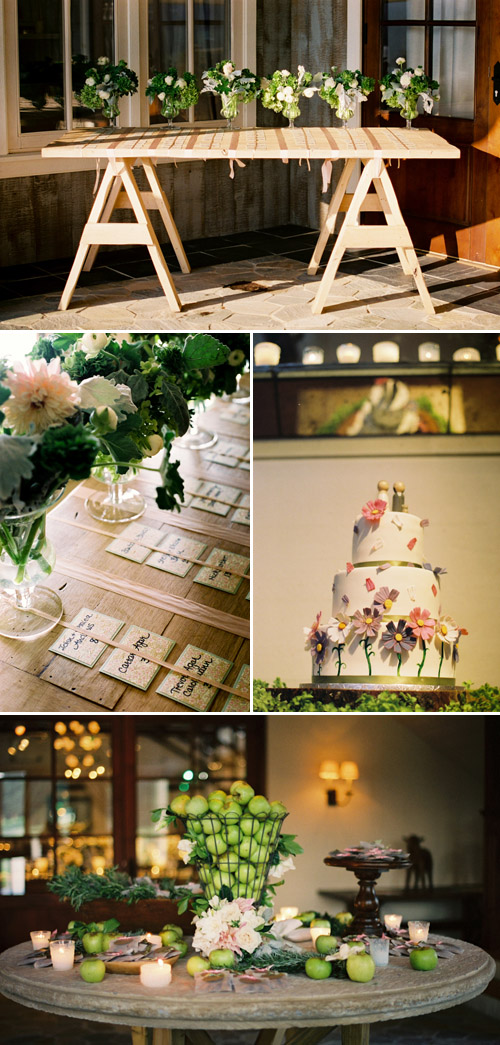 What was your biggest wedding planning success? From the beginning we knew we were planning a mini-destination wedding, as almost all of our family and friends were traveling to Charlottesville from elsewhere. We wanted our guests to enjoy a special weekend away and to get the chance to know each other better, at the wedding itself and also at other weekend events we planned. We think the weekend went really well. But if we had to pick one success, it was the Carpe Donut truck that arrived late night. Our guests are still talking about it!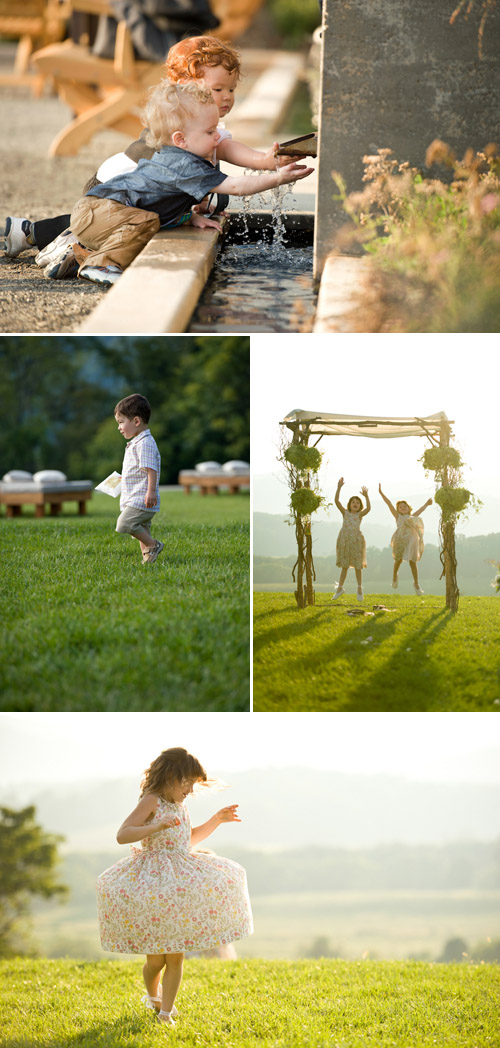 What was the most important thing that you learned through the wedding planning process and what would you tell other brides-to-be? We decided not to use a wedding planner partly because of the cost, but also because we enjoy event planning. Towards the end of the planning process when we saw how complicated things were becoming, juggling 15 or so vendors, we decided to hire Soiree. as our day-of coordinator, just a few months before the wedding. This was a wise investment, as you dont want to worry about setting up wedding favors or lining up the wedding party before the ceremony. The coordinator takes care of all of these details and more. From the timing of the first dance to the cake cutting, we were in Soiree.s able hands! It made the evening all the more enjoyable and worry-free.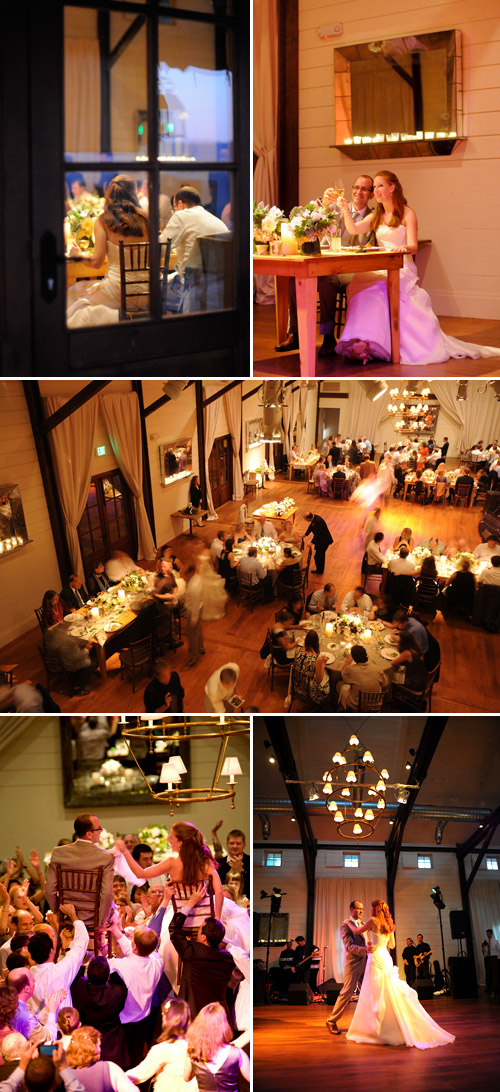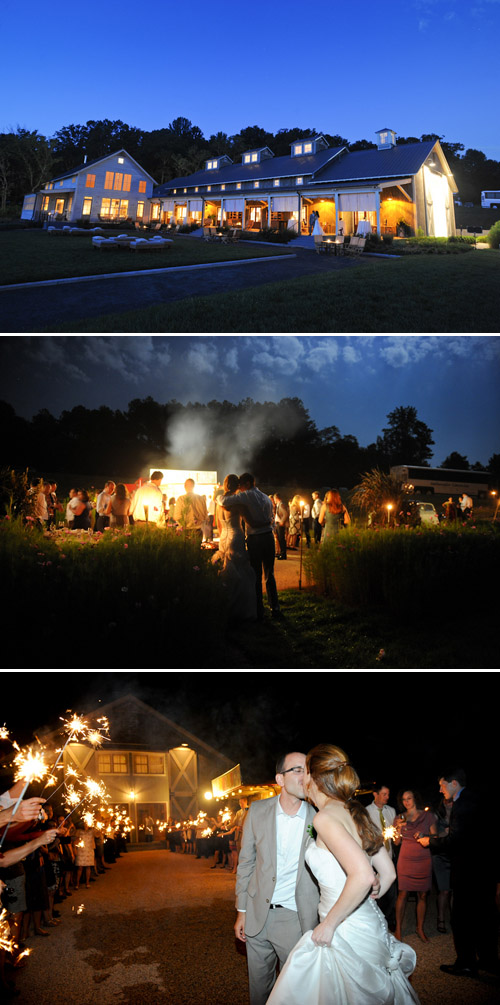 The Wedding Team:
Photographer: Jen Fariello Photography
Day-of Coordinator: Soiree.
Ceremony and Reception Venue: Pippin Hill Farm and Vineyards
Videographer: Kirby Martin
Officiant: Claire Goodman
Invitation Designer: Haute Papier
Catering: Pippin Hill Farm and Vineyards
Florals and Decor: Beehive Events
Wedding Cake: Maliha Creations
Bridal and Bridesmaids' Accessories: KGarner Designs – Etsy.com
Groom and Groomsmen Apparel and Accessories: Hugo Boss
Hair and Make-up: Moxie
Live Music: Right Food Red
Transportation: Ambassador Limousine
Favors: The Caramel Jar – Etsy.com
Rentals: Beehive Events
Rings: I Gorman
Thank you so much, Abby and Darrin, for sharing your beautiful celebration with us!
Discover more wedding inspiration ideas and gorgeous wedding photography over on our Photobug blog!