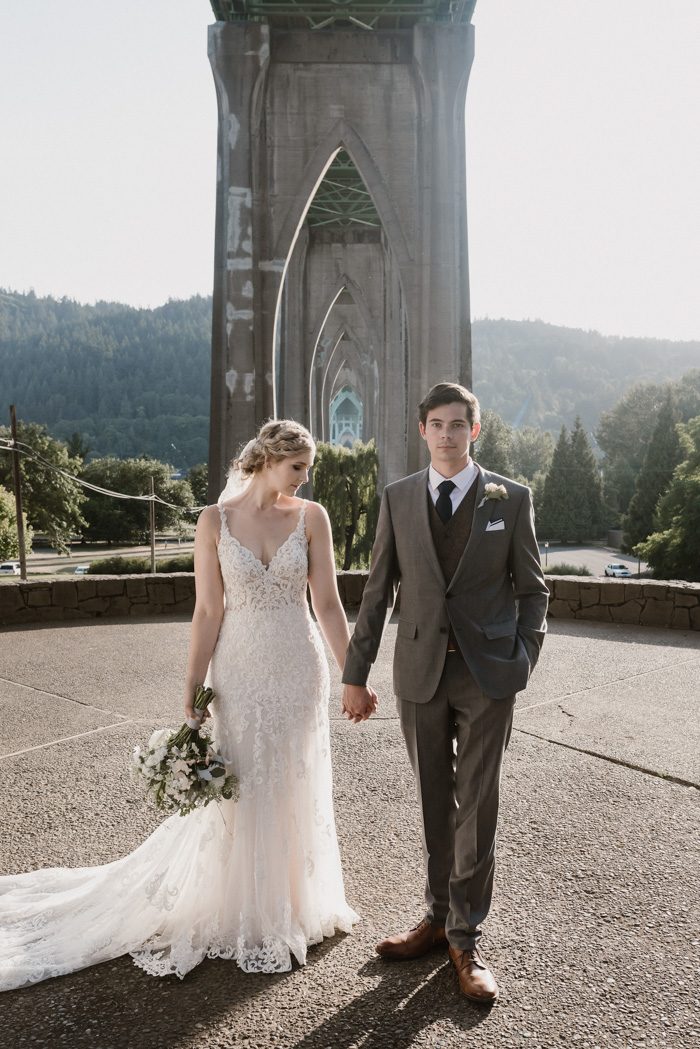 This Cathedral Park wedding proves that, yes, you can get married under a bridge and, yes, it will be spectacular! Elise and John were so sure of the iconic St. John's Bridge location that they camped outside in freezing weather for over 20 hours just to get the reservation. But we'd say it was worth the wait! After exchanging vows, they headed for a reception at The Colony St. John's, which is a cozy, mid-century venue that was the perfect backdrop for the understated elegant vibe the couple chose. Elise looked gorgeous in a lace gown from The White Dress and classic white bouquet created by Botanica Portland. We love that every detail of this wedding felt effortless and easy. We also love how Ellie Asher Photography used that same grace and ease in capturing every moment of this lovely Portland wedding.
The Couple:
Elise and John
The Wedding:
Cathedral Park and The Colony St. John's, Portland, Oregon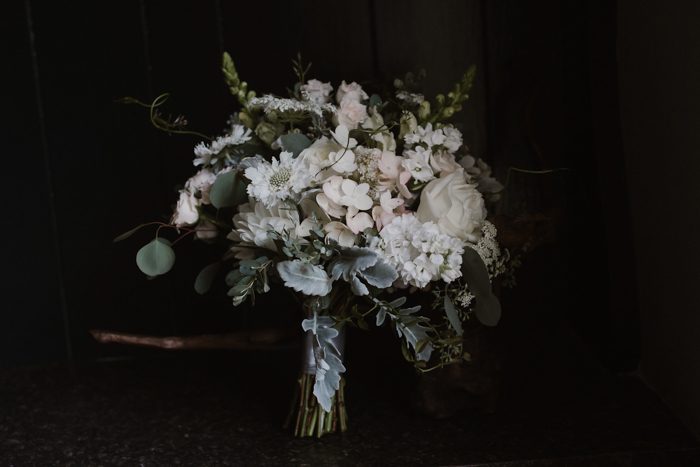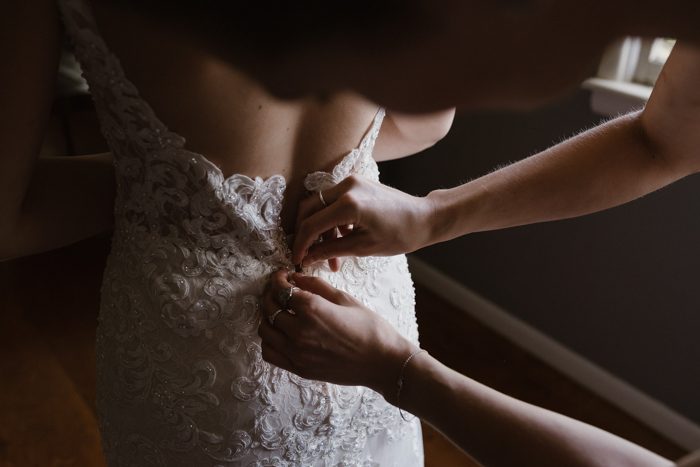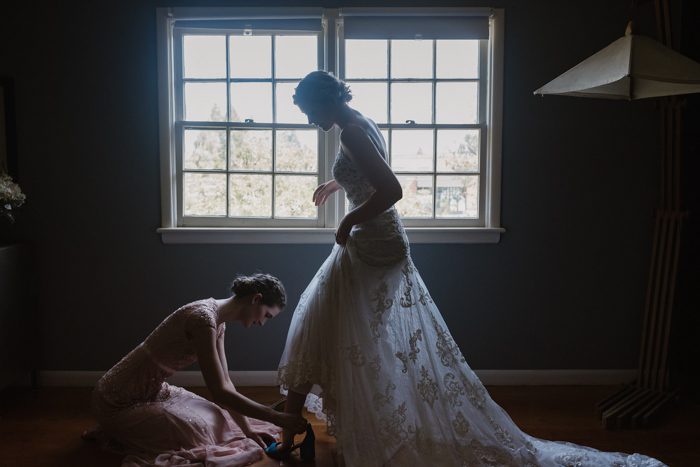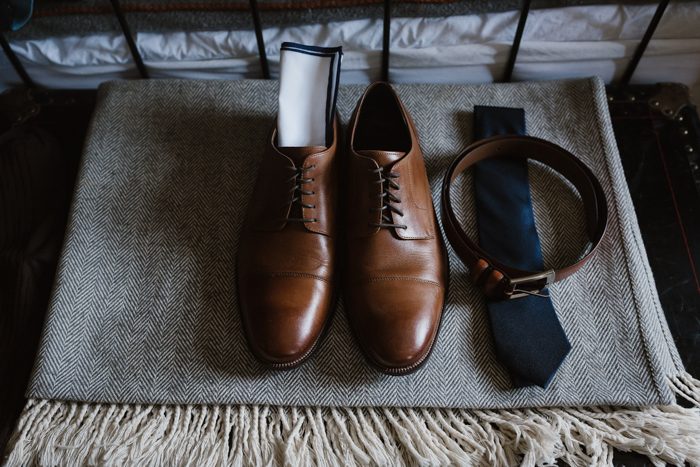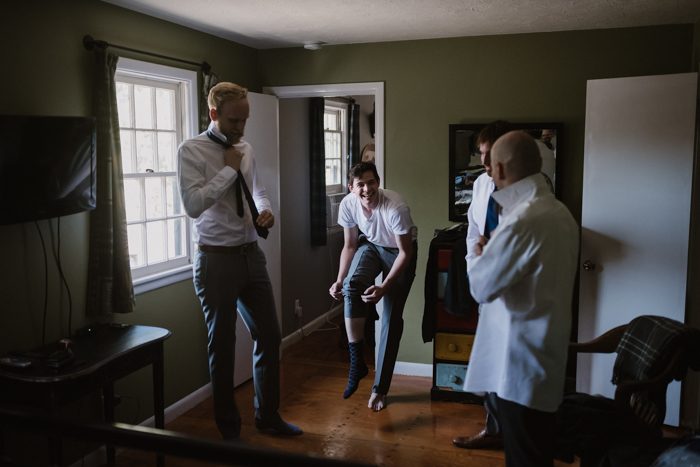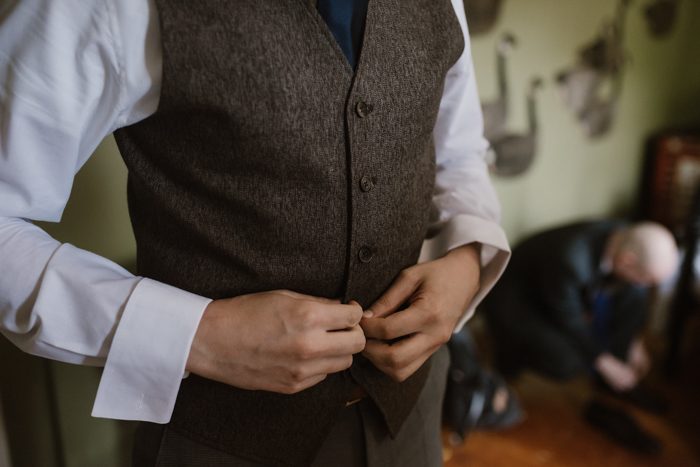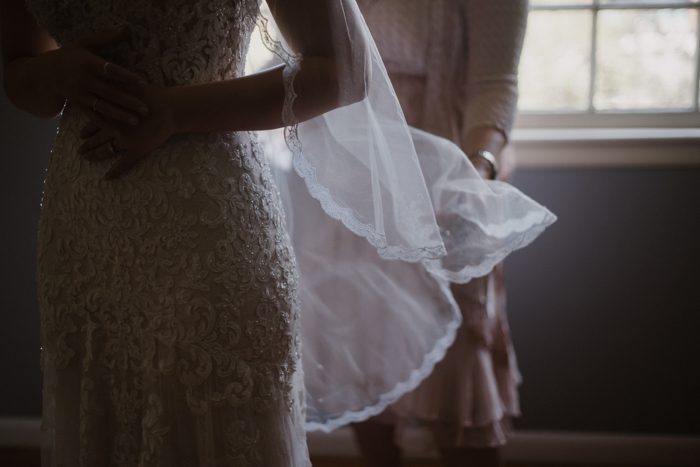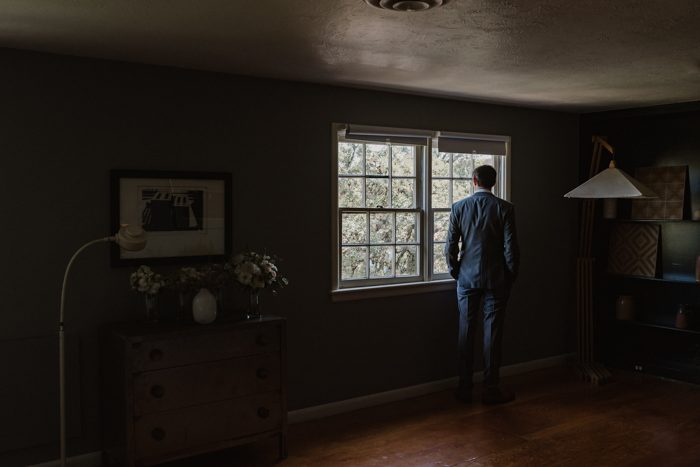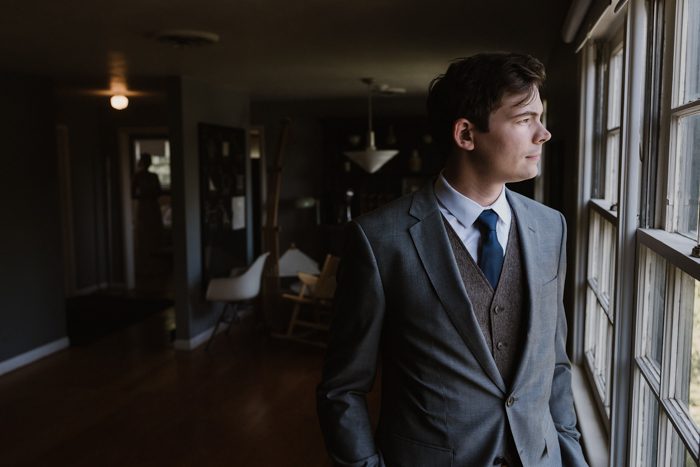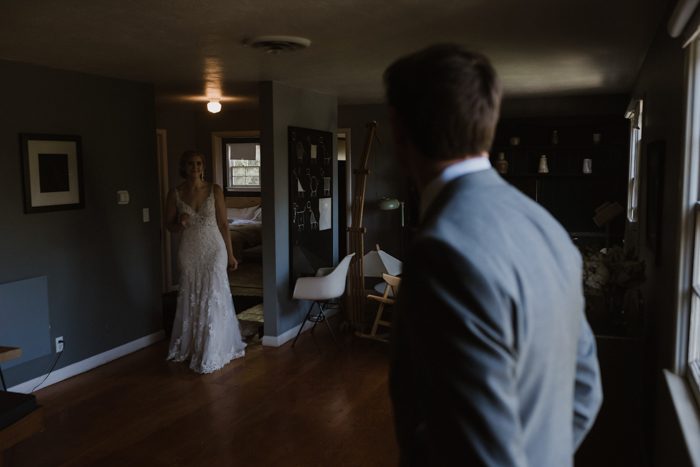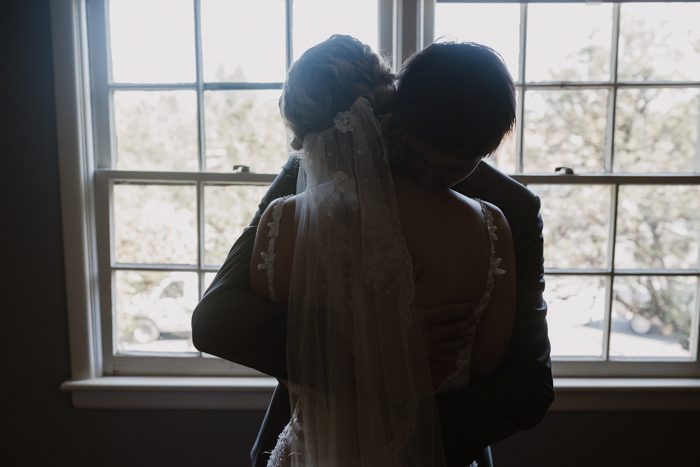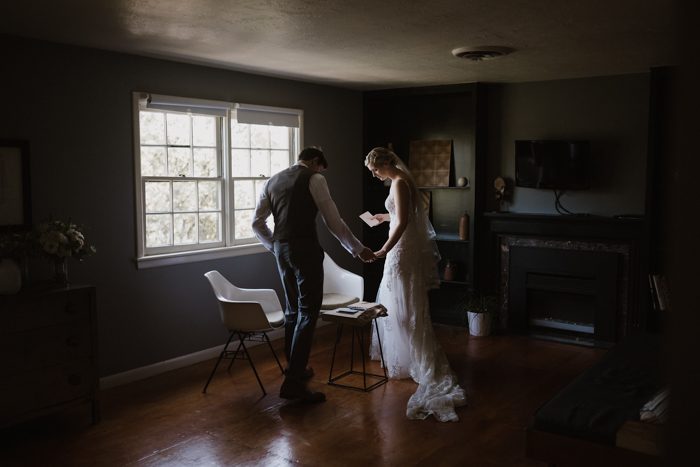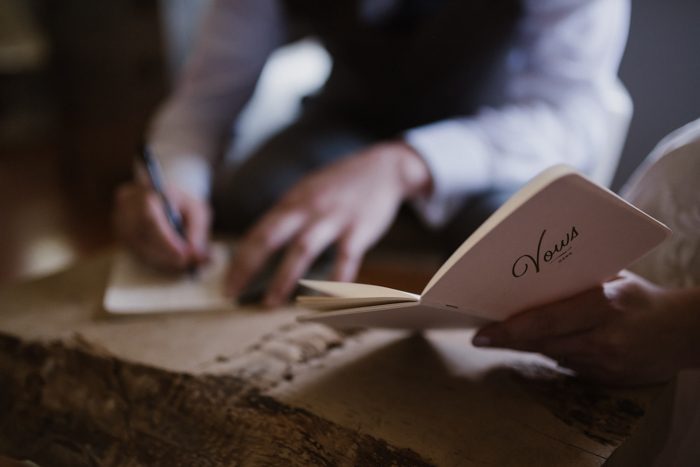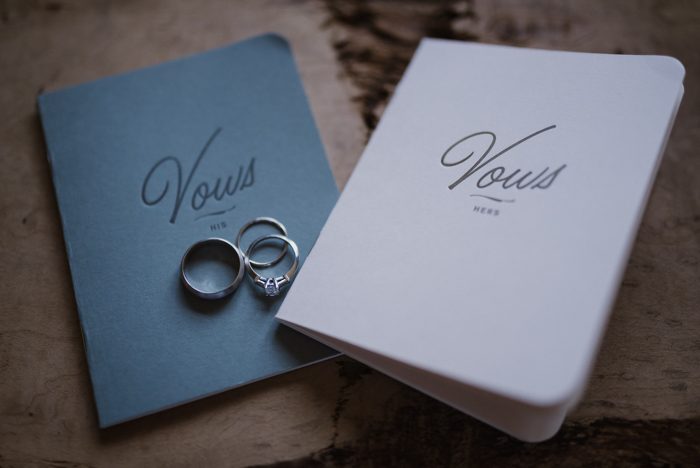 We knew right away that we wanted to have our ceremony under the St. John's bridge in Northeast Portland. Because of how the Portland Parks and Recreation office manages reservation requests, we had to get creative and plan around it as best we could. We may have camped outside the office for 22 hours in sixteen-degree weather in order to be first in line on the day they began accepting requests. It was nervewracking moving forward with picking our wedding date, reception venue, photographer and such without knowing for sure if we would be able to have our ceremony at Cathedral Park, but it was very much worth the cold night camping out in order to celebrate our wedding in such a beautiful location that meant so much to us.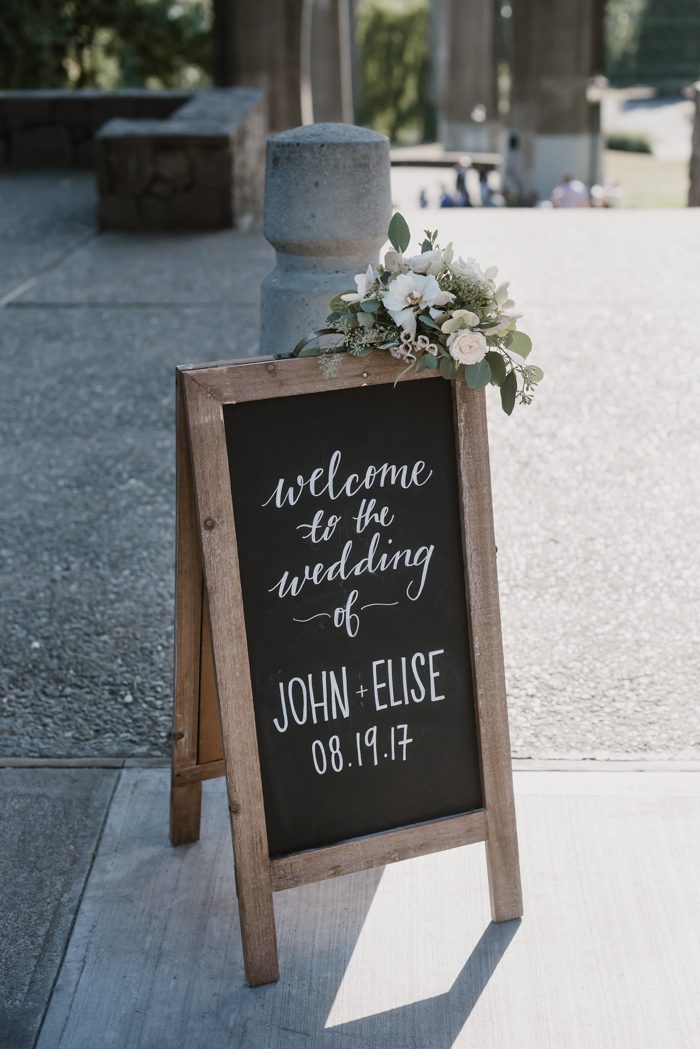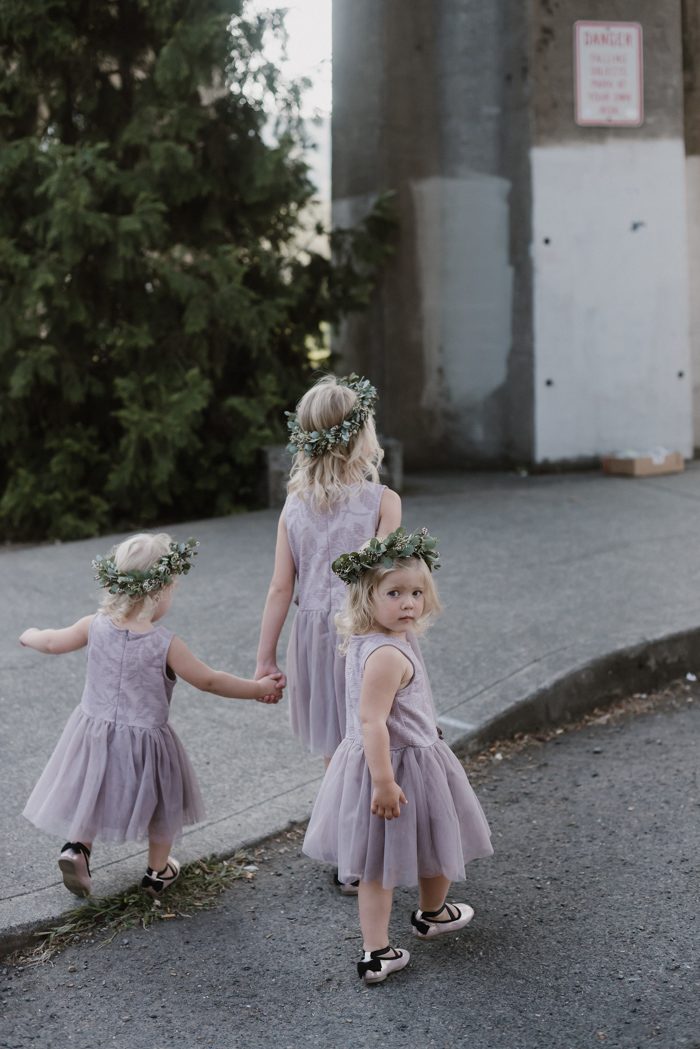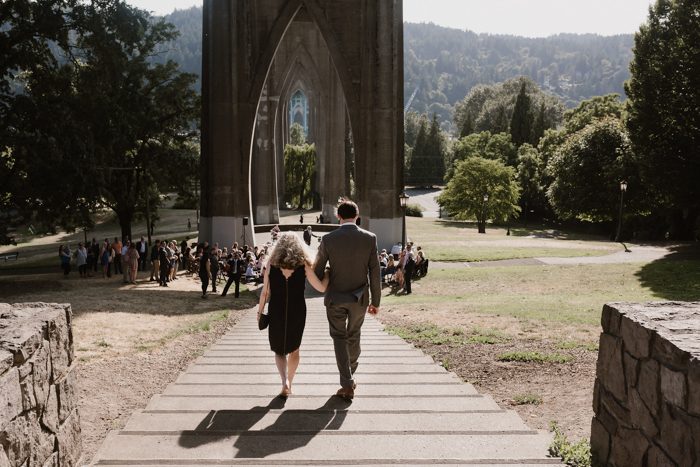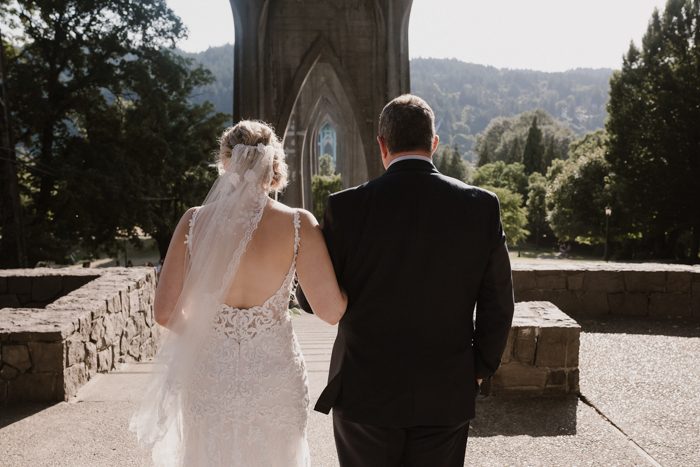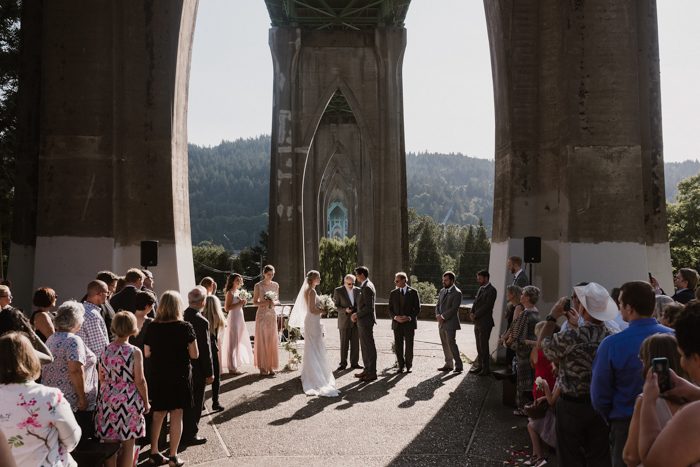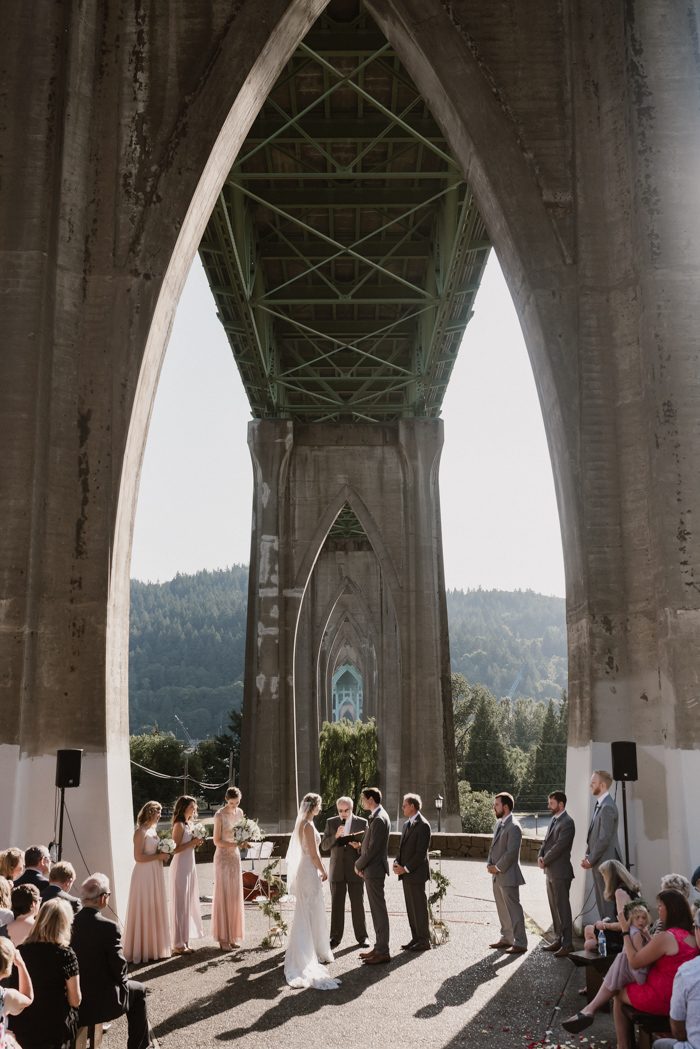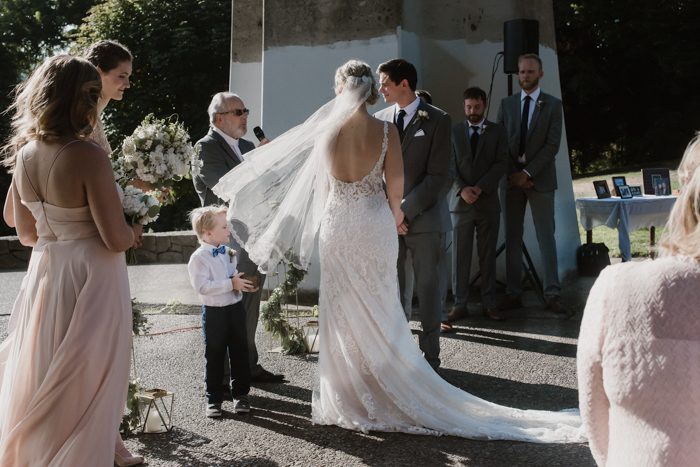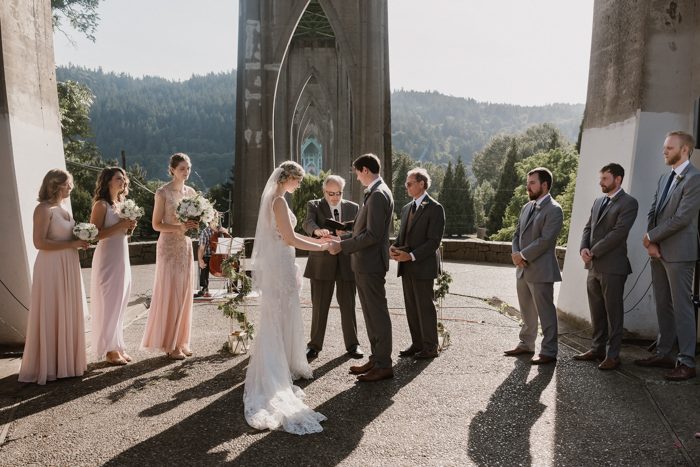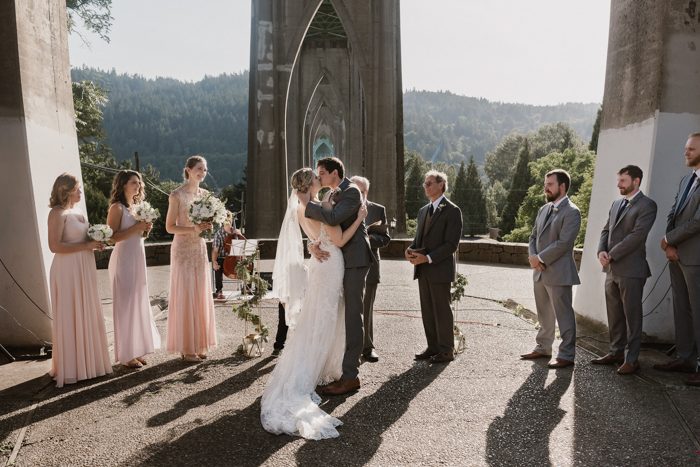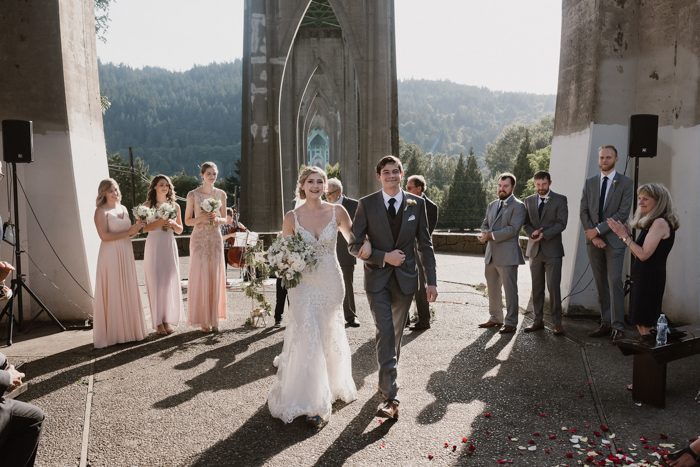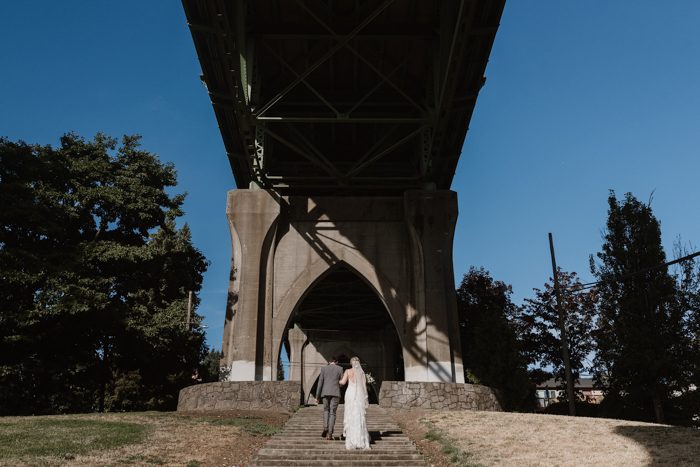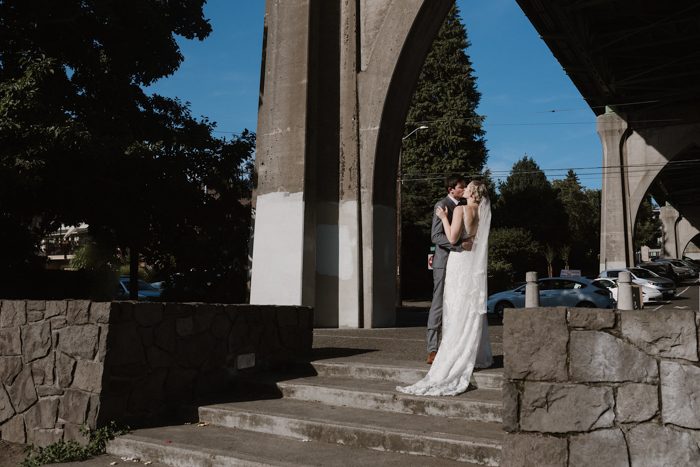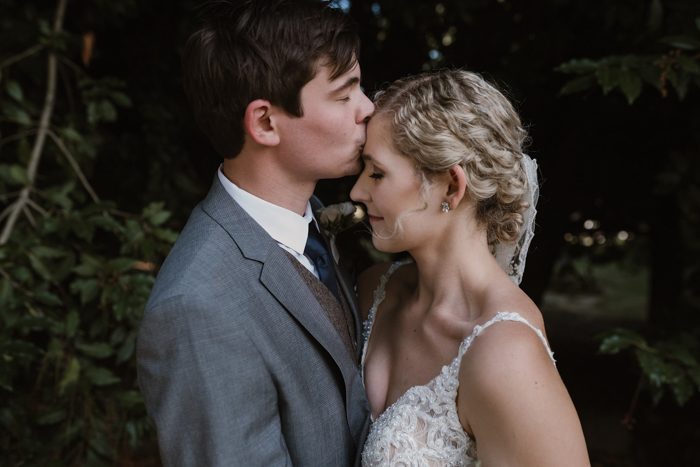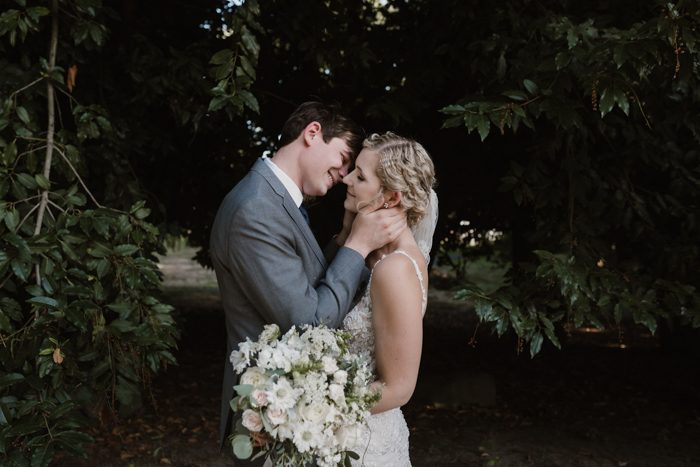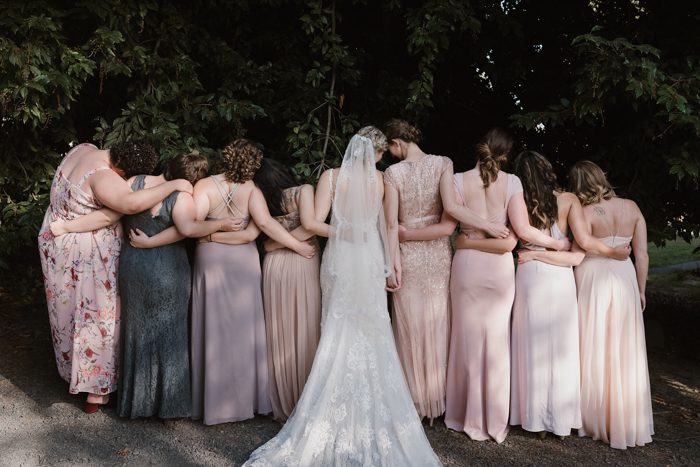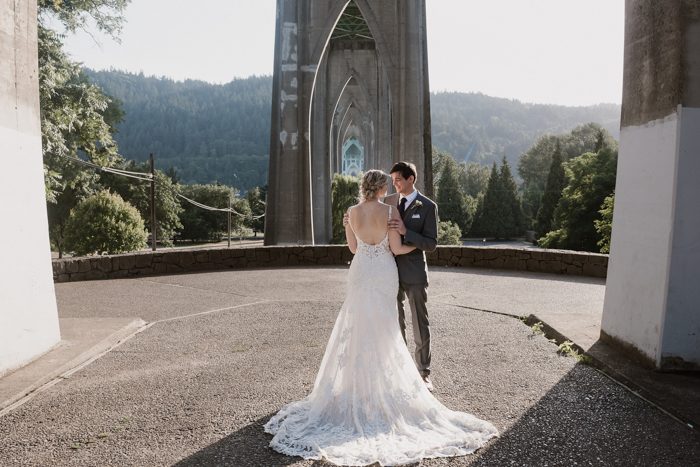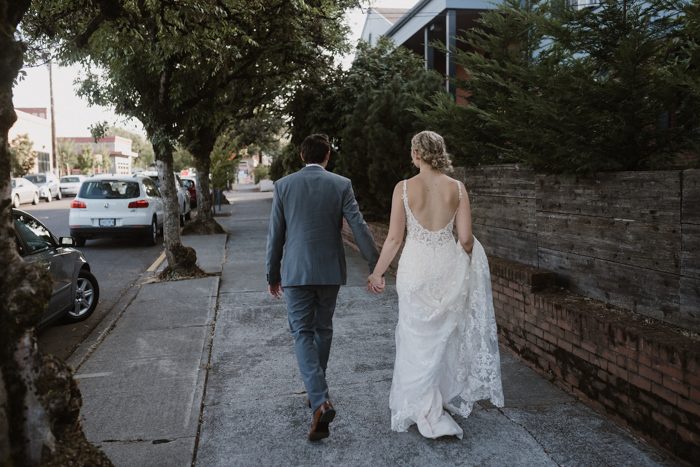 We tried to keep the experience of our guests at the forefront of our planning. We wanted to be sure that when they made it to our reception they immediately felt welcomed and comfortable. Almost like we were having them over to our home for dinner! We loved the traditional yet eclectic Portland atmosphere at The Colony St. John's and felt that it would be easy to tie in our personal styles by bringing in items from our home as well. We had guests traveling to Portland for the first time and wanted to be sure we gave them a clear picture of all that Portland has to offer!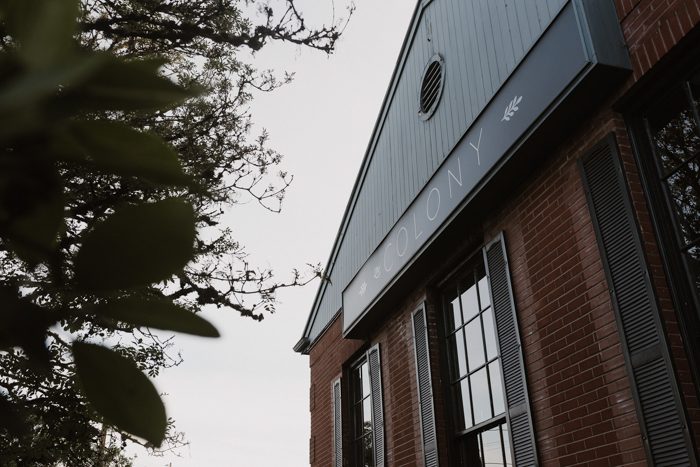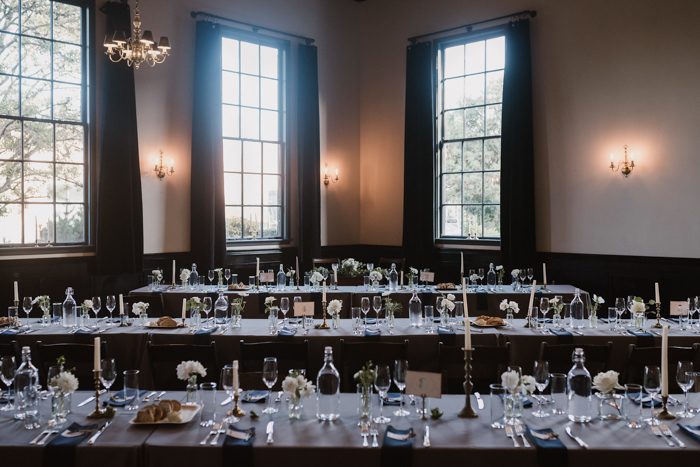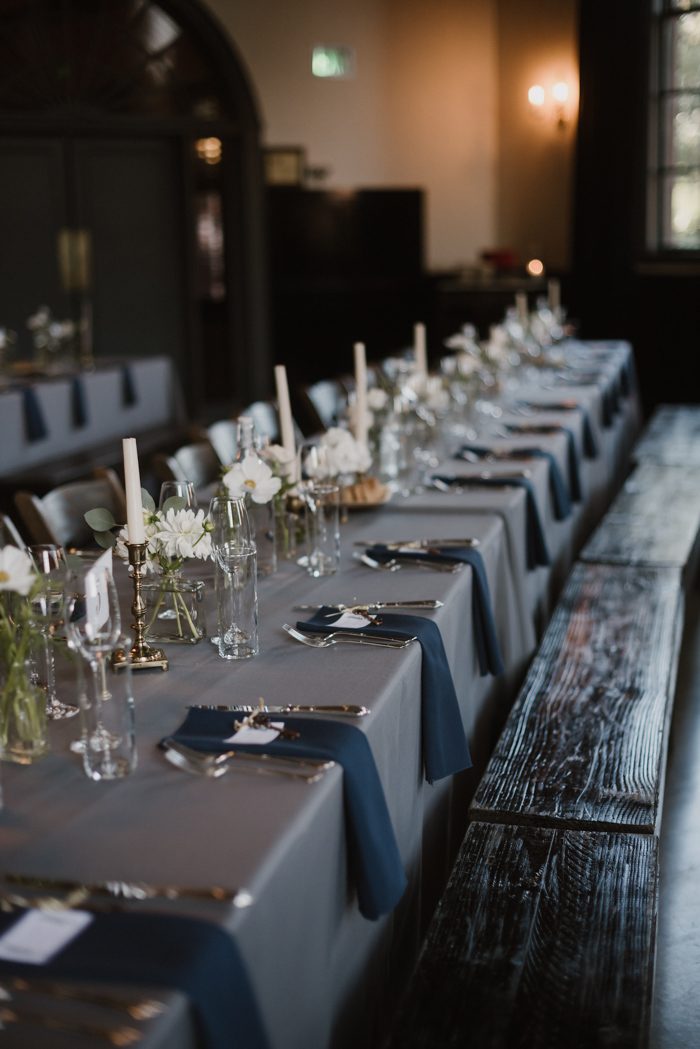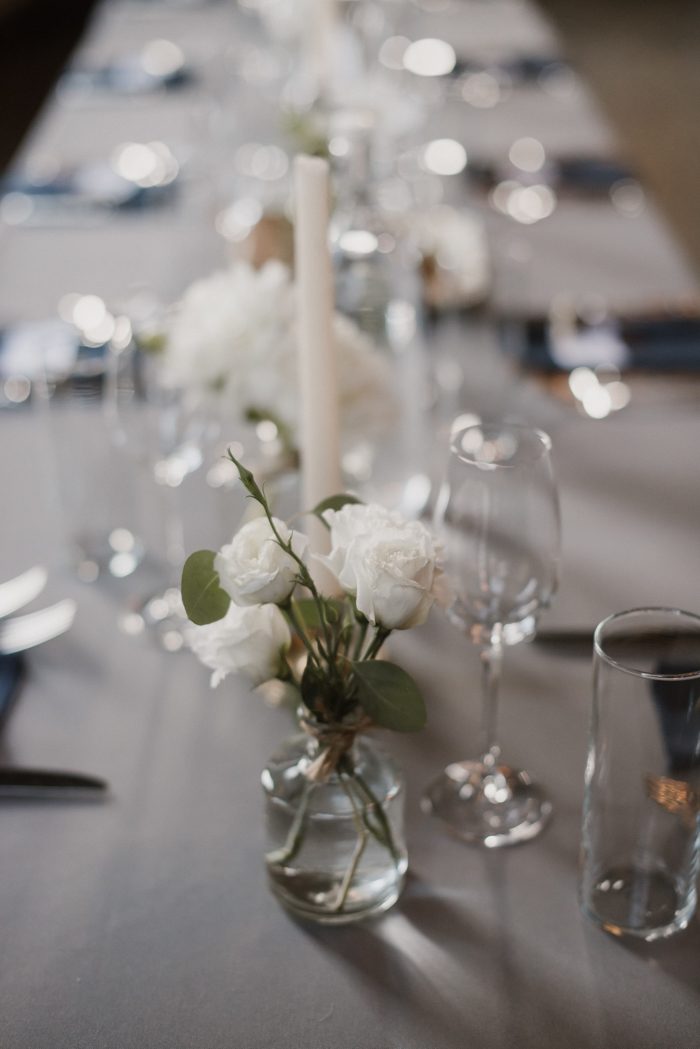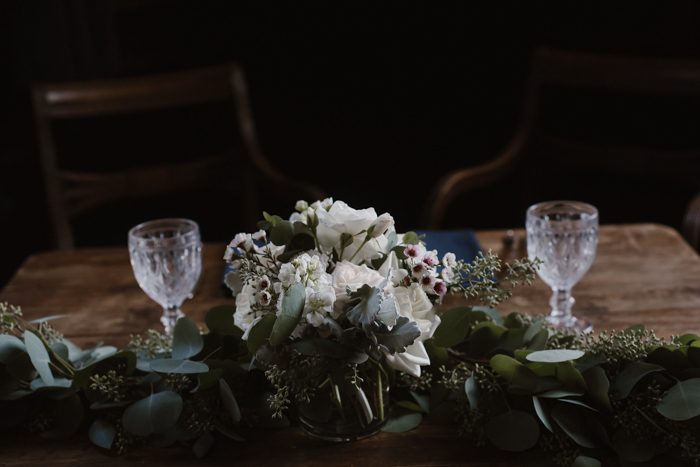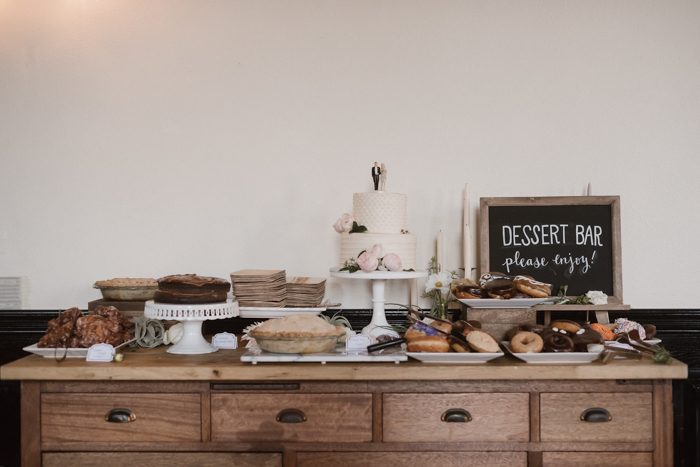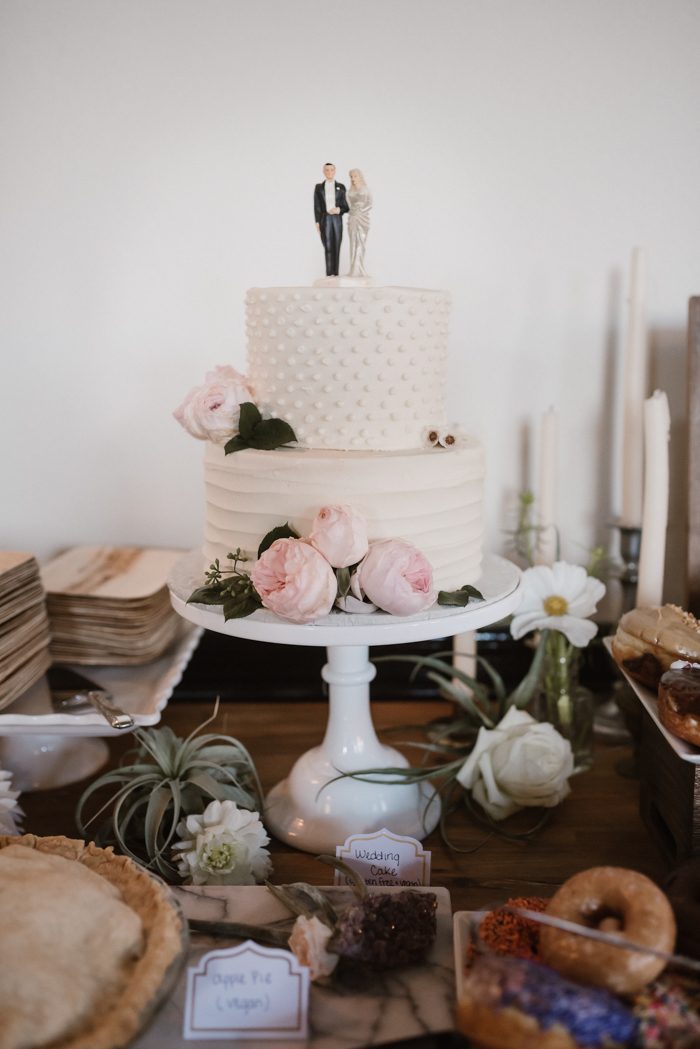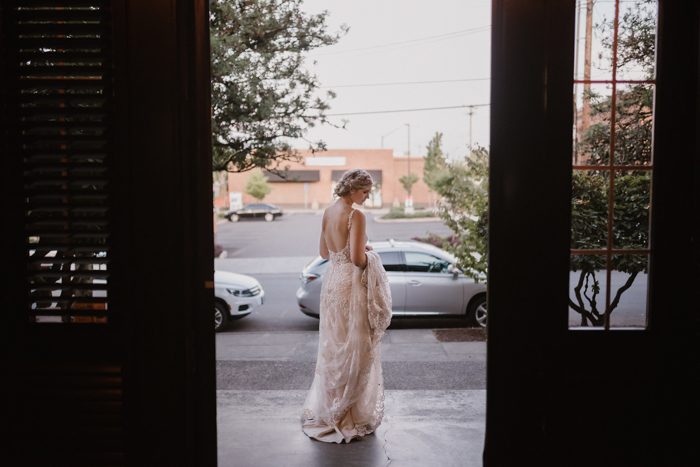 During our reception, John and I briefly stepped out and drove back to the St. John's bridge with our photographers Ellie and Will in order to capture a couple photos at sunset. It was lighthearted and a bit comical to be walking around town in our formal wear and it gave us time for a beautiful pause in the very busy day. John and I got to hold hands and walk over the top of the bridge while enjoying the stunning view. It gave us a chance to revel in how well the day was going and spend some time as just the two of us.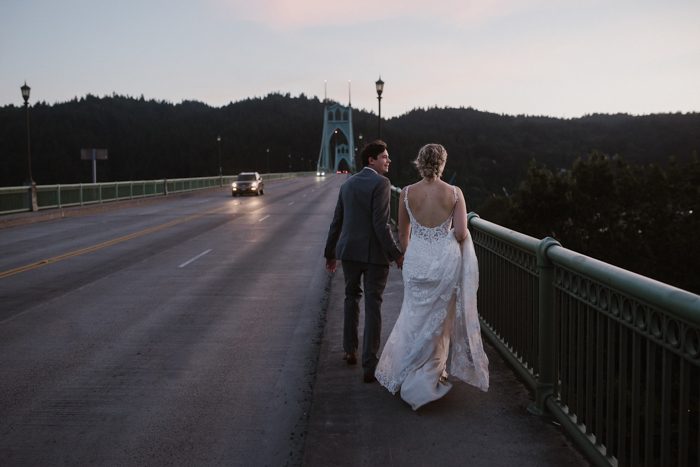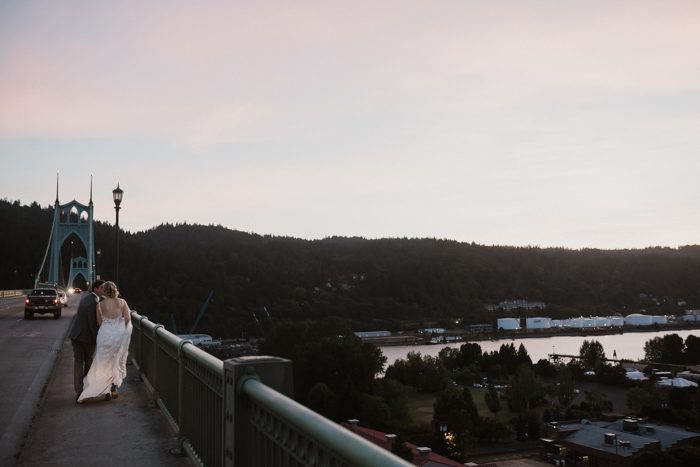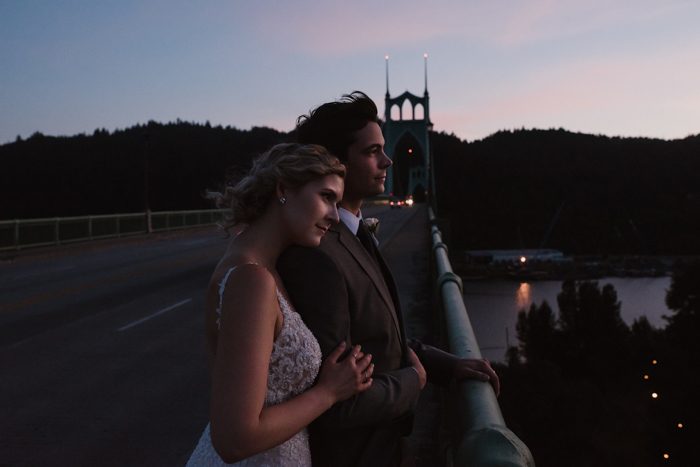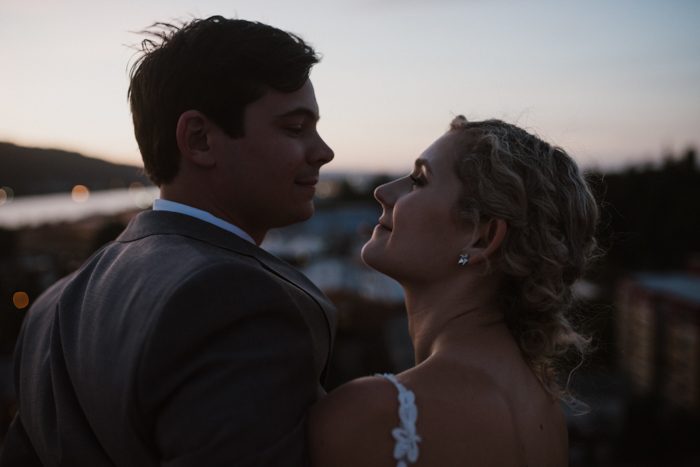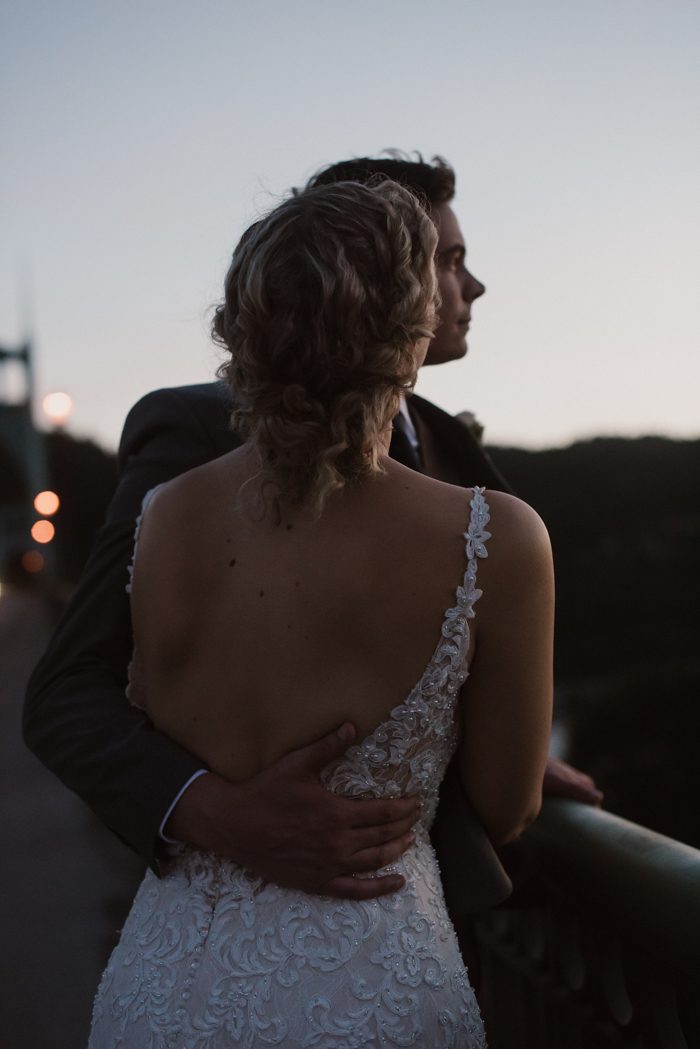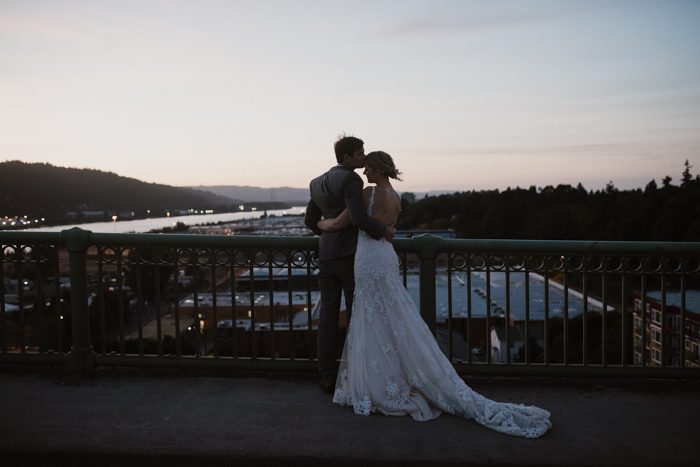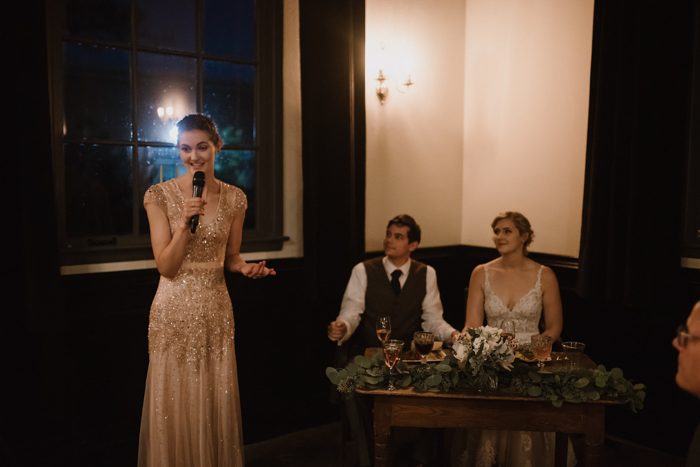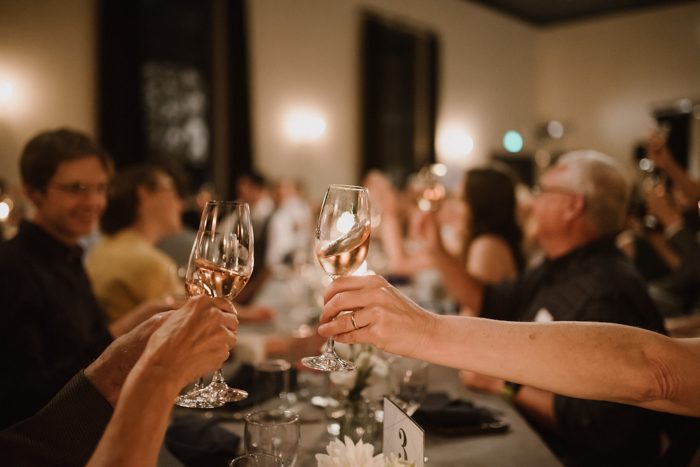 While we made all of the big decisions together, we definitely divided some tasks in order for each of our strengths to come through. For example, John made and managed google spreadsheets for our budgets and guest list and kept us on schedule because he is meticulous and loves that kind of organization while I met personally with our vendors, took a class on calligraphy, and designed our decor because I had an idea of what we wanted the overall day to feel like. Don't be afraid to split responsibilities — think about each of your individual talents and go from there! In a lot of ways, it was a good test run for how we wanted to run our home.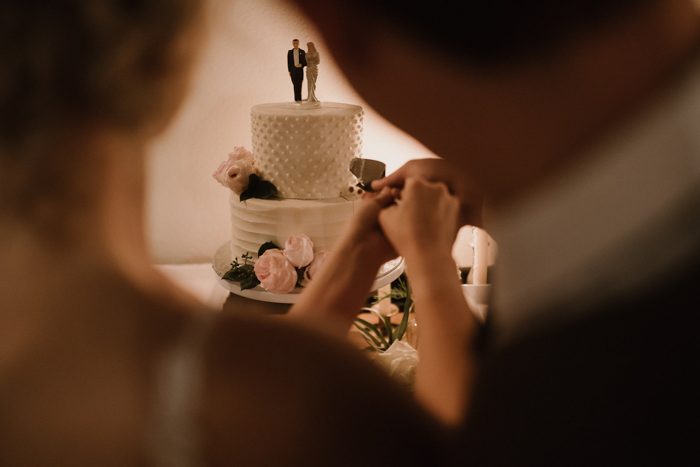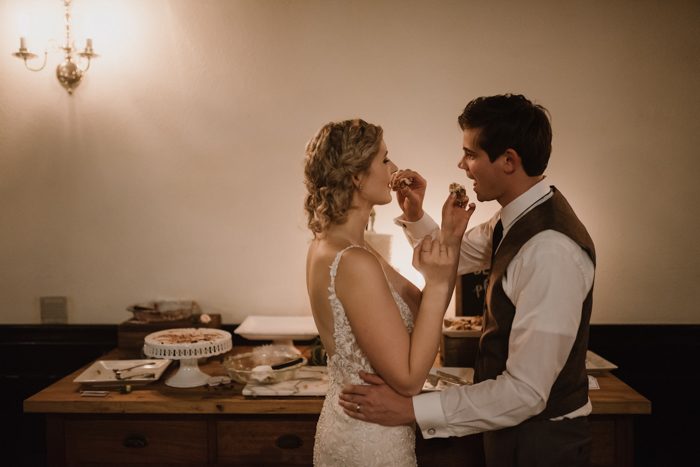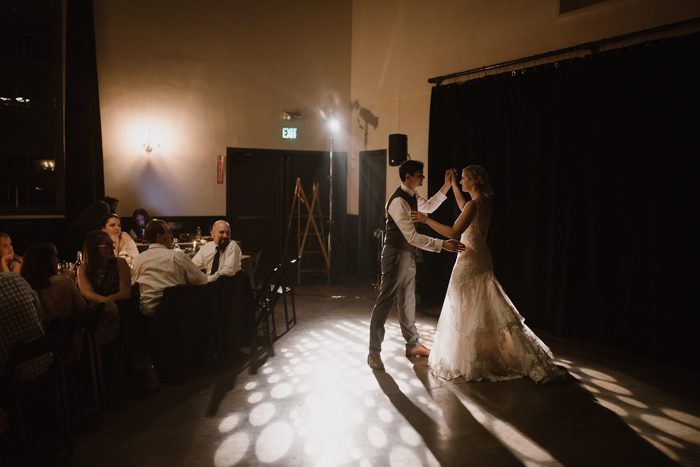 Congratulations to Elise and John, and a big thanks to Ellie Asher Photography for sharing this lovely wedding with Junebug! Looking for more dreamy indoor/outdoor wedding inspiration? This creative Blanc Denver wedding shows why everyone loves indoor/outdoor weddings!