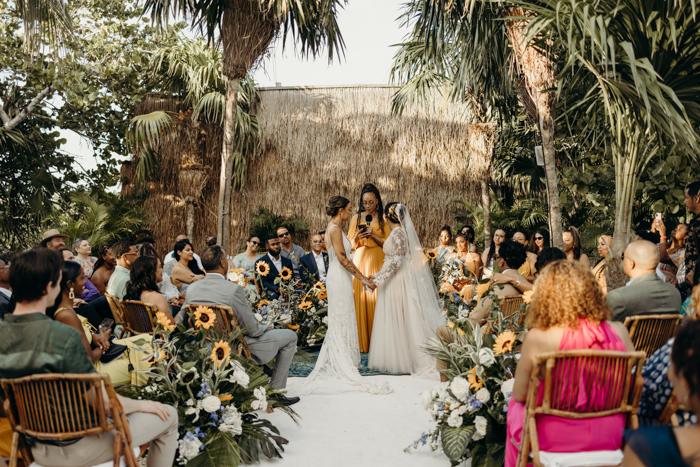 Alex and Tyler had one priority on their big day: to be surrounded by all of their loved ones. And this adventurous couple did just that in their Nu Tulum destination wedding–literally. Instead of a long traditional aisle, they decided to switch things up with a circular seating chart—all suggested by their wedding planner, Destination Weddings Tulum. It was the perfect way to spice up their already stunning venue.
Despite their truly unique seating, the florals still managed to take center stage. Their florist, Grisel Florals, created a grounded floral installation and bouquets that were a true work of art. We're talking about a stunning mix of purples, yellows, and tropical greenery that carried into their reception space.
This couple wanted their wedding to double as a vacation getaway, and they absolutely nailed it. If you're not yet convinced a destination wedding is for you, you will be after catching one glimpse of these stunning images captured by Junebug photographer Memory Box Photography.
The Couple:
Alex and Tyler
The Wedding:
Nu Tulum, Tulum, Mexico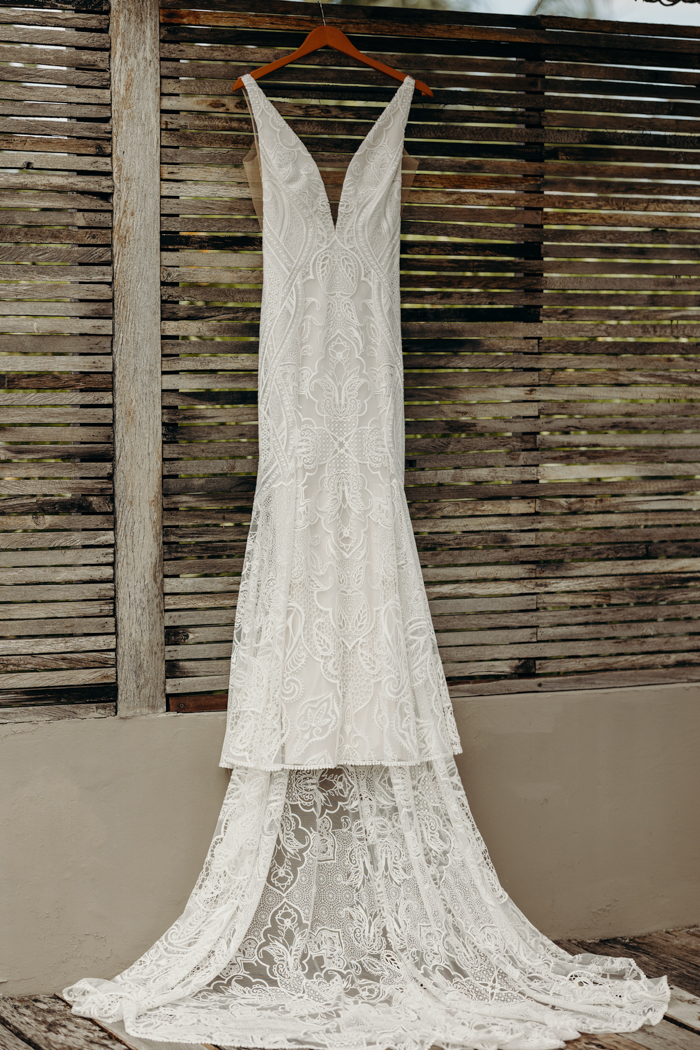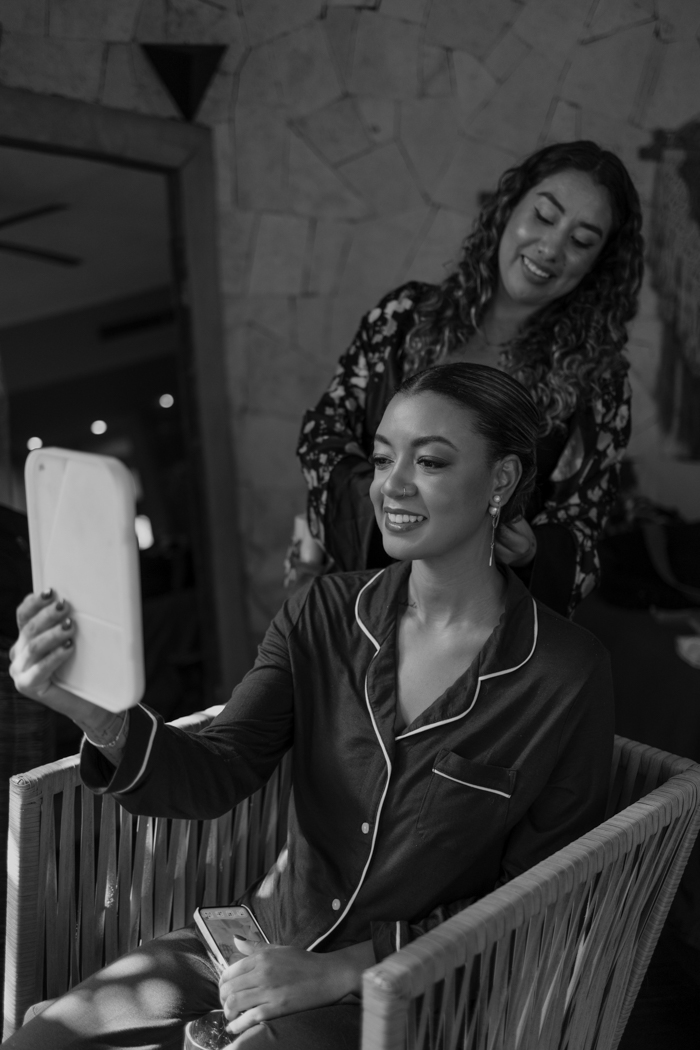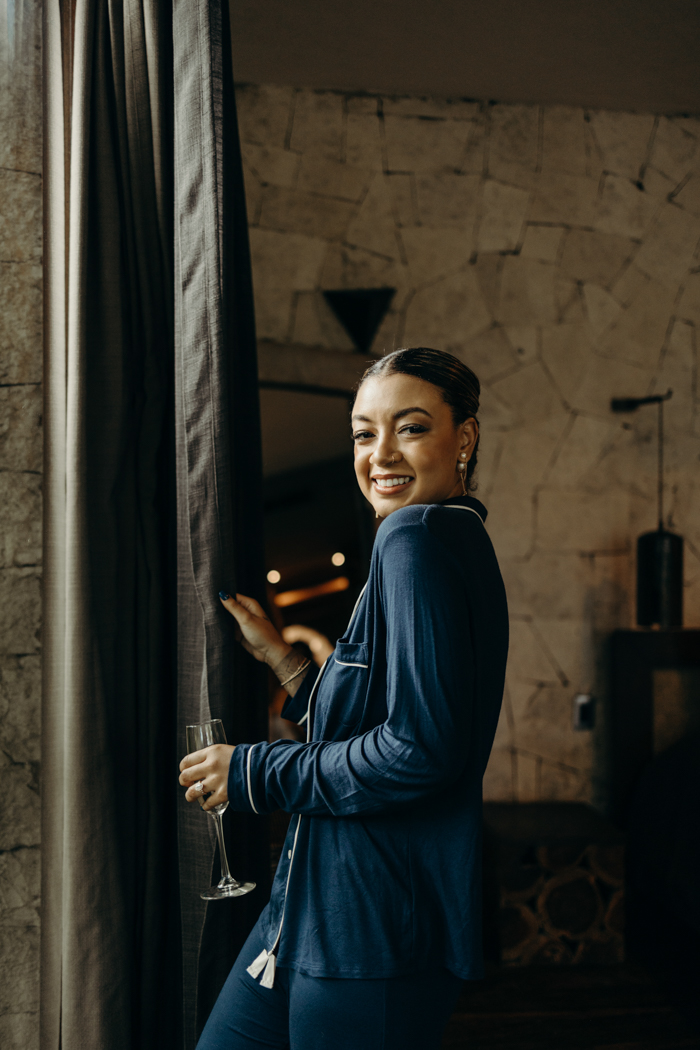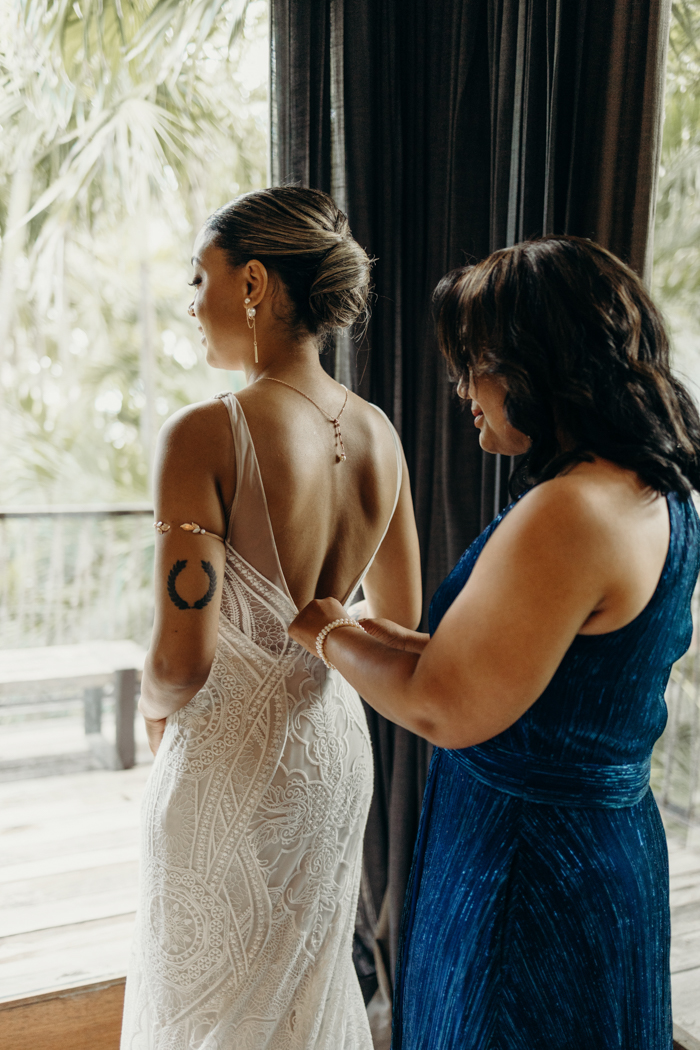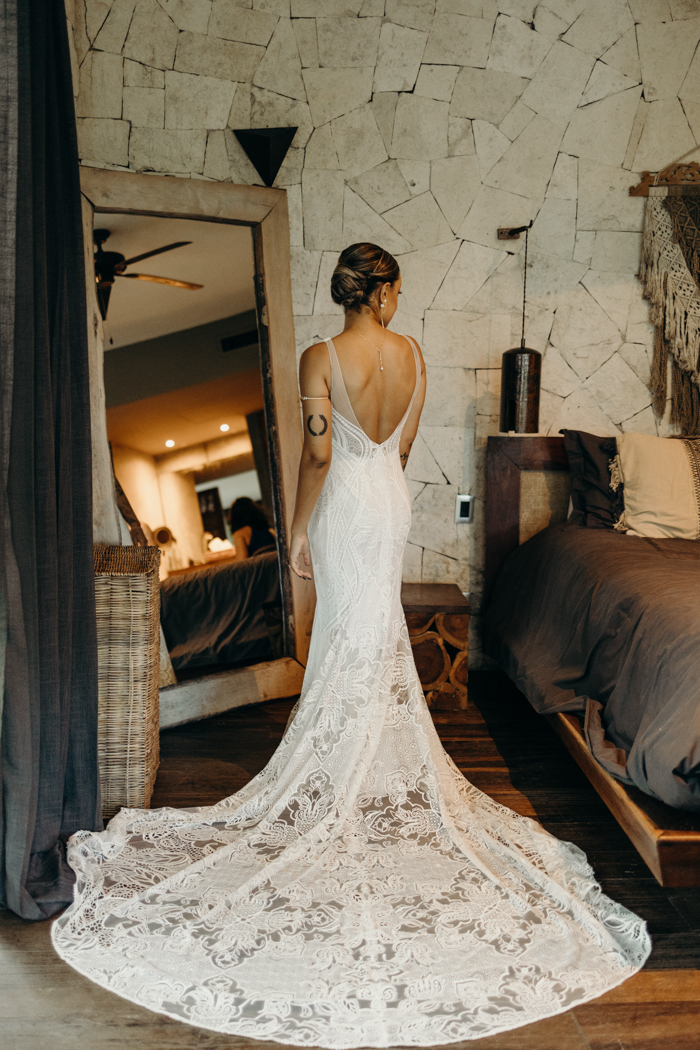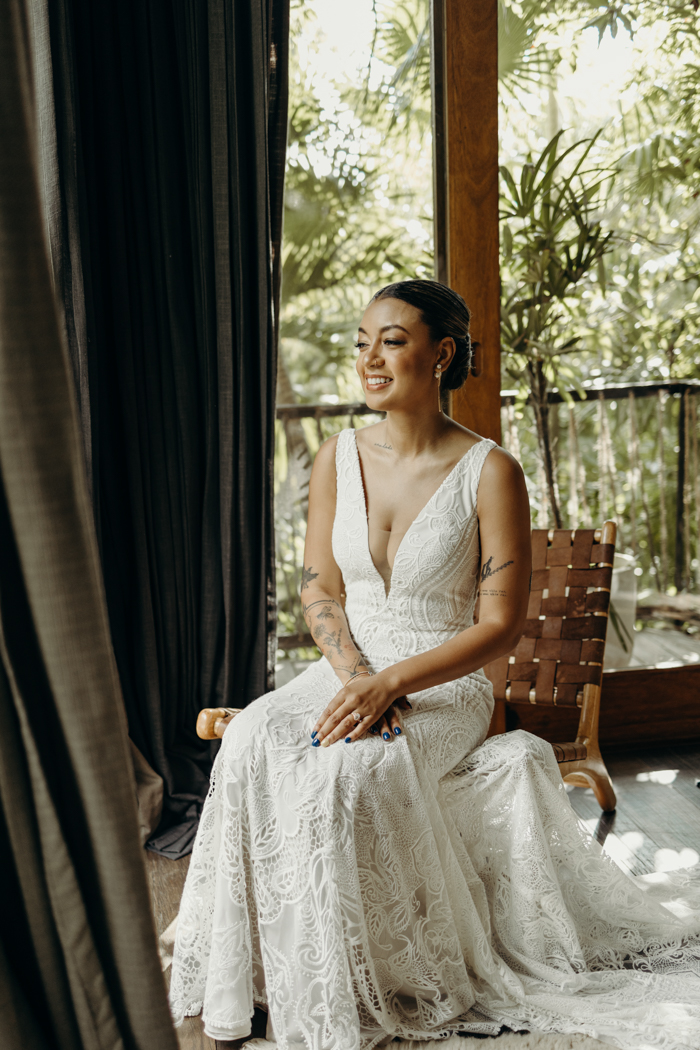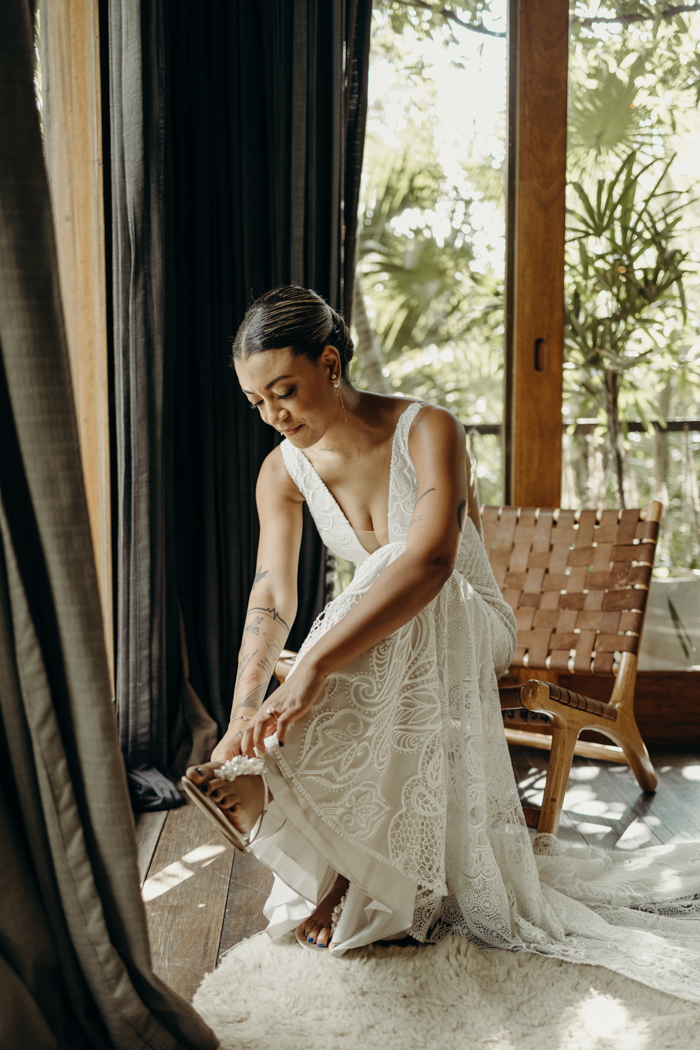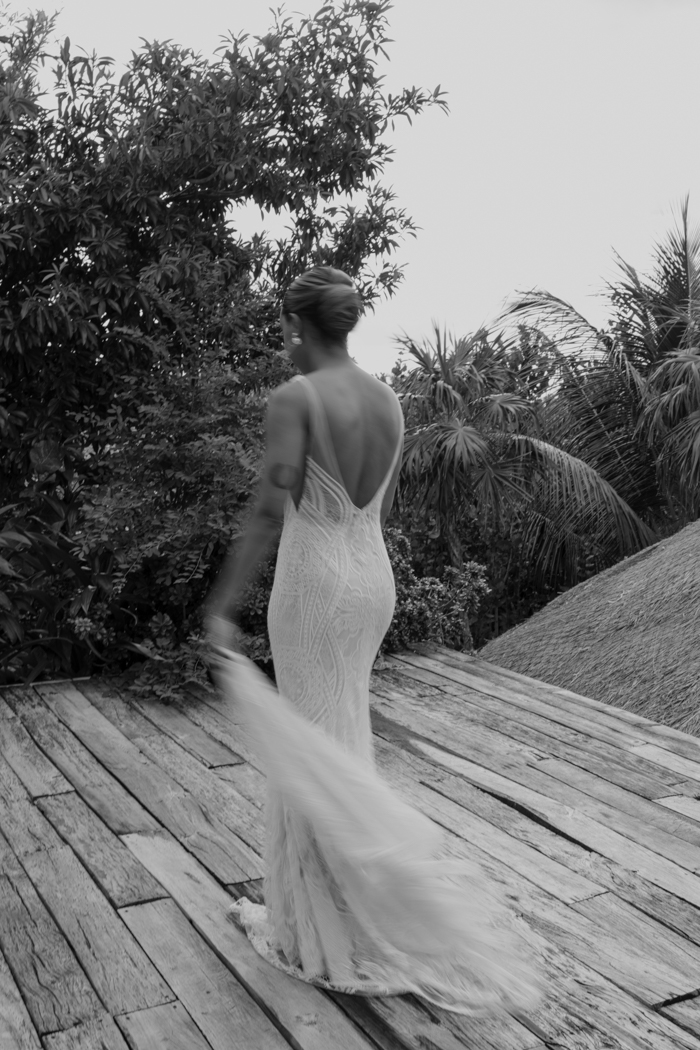 This Nu Tulum Destination Wedding Doubled As A Family Reunion
We decided pretty early on that we wanted a destination wedding. Not only is travel a huge part of our relationship, but we wanted to provide a unifying and relaxing vacation for all of our loved ones. Our wedding was the first vacation many of our loved ones could take since Covid began in 2020. Not only were we proud of ourselves for planning a wedding in another country, but also the fact that we were able to bring all of our loved ones together.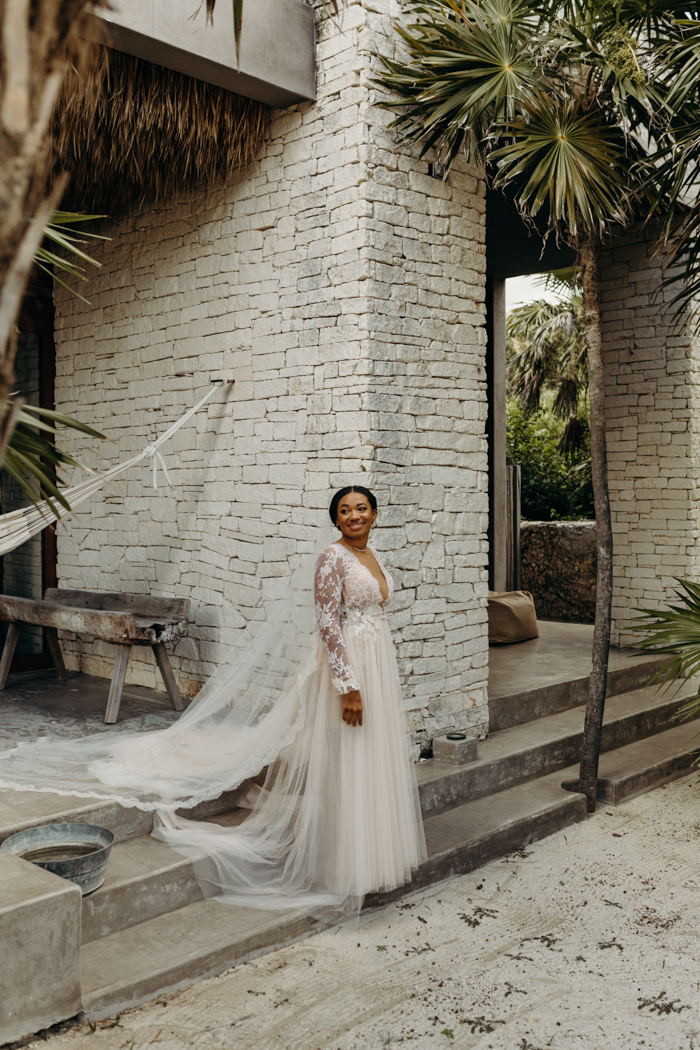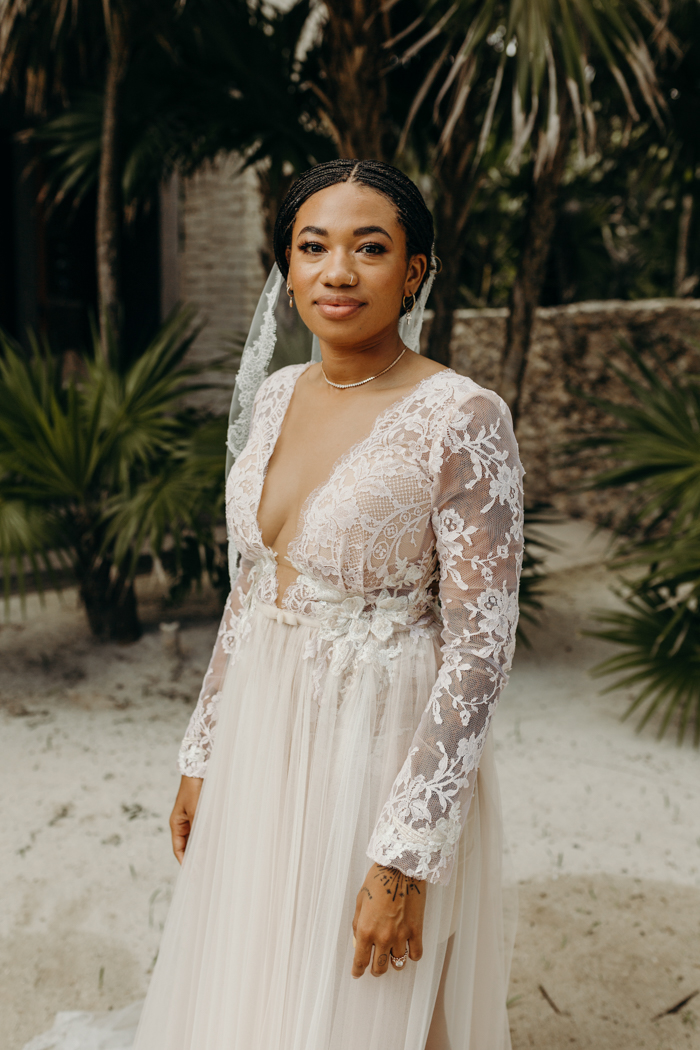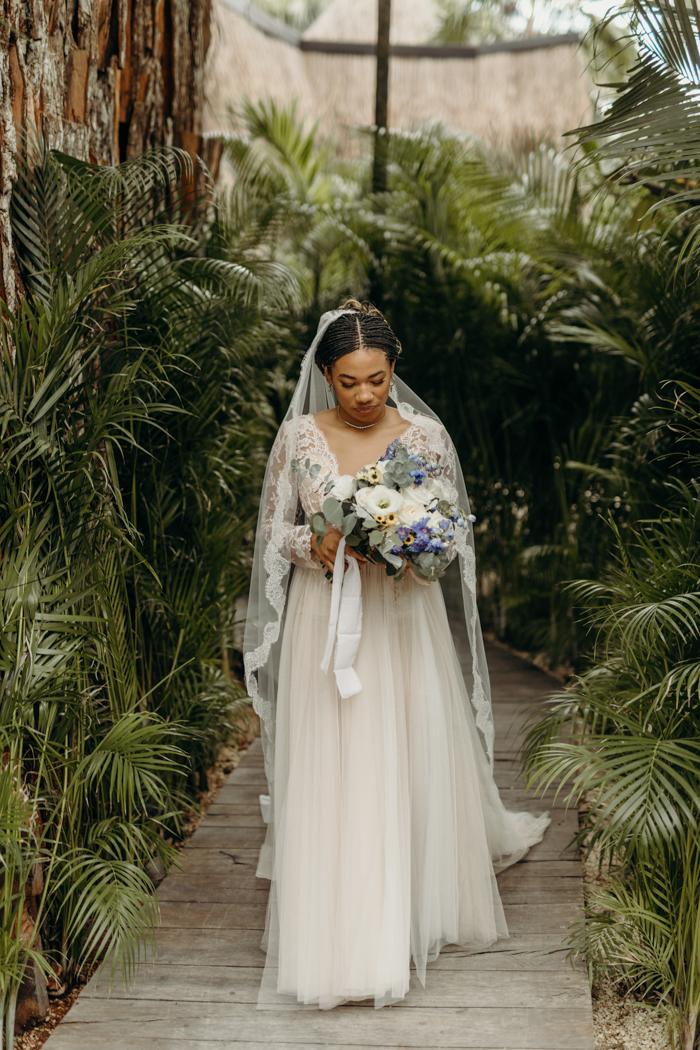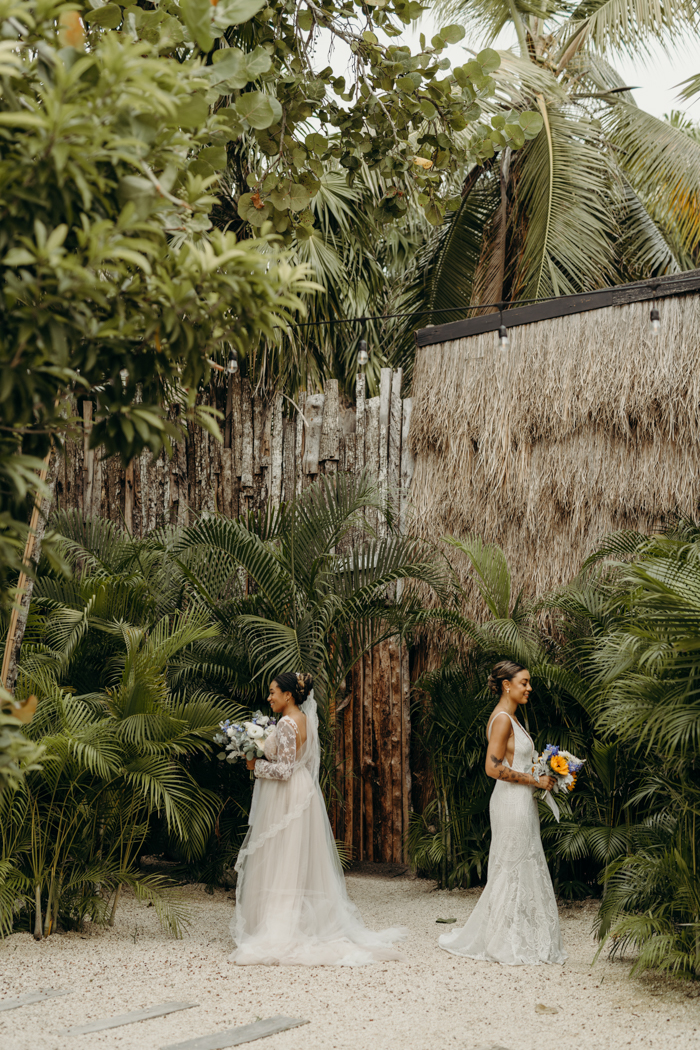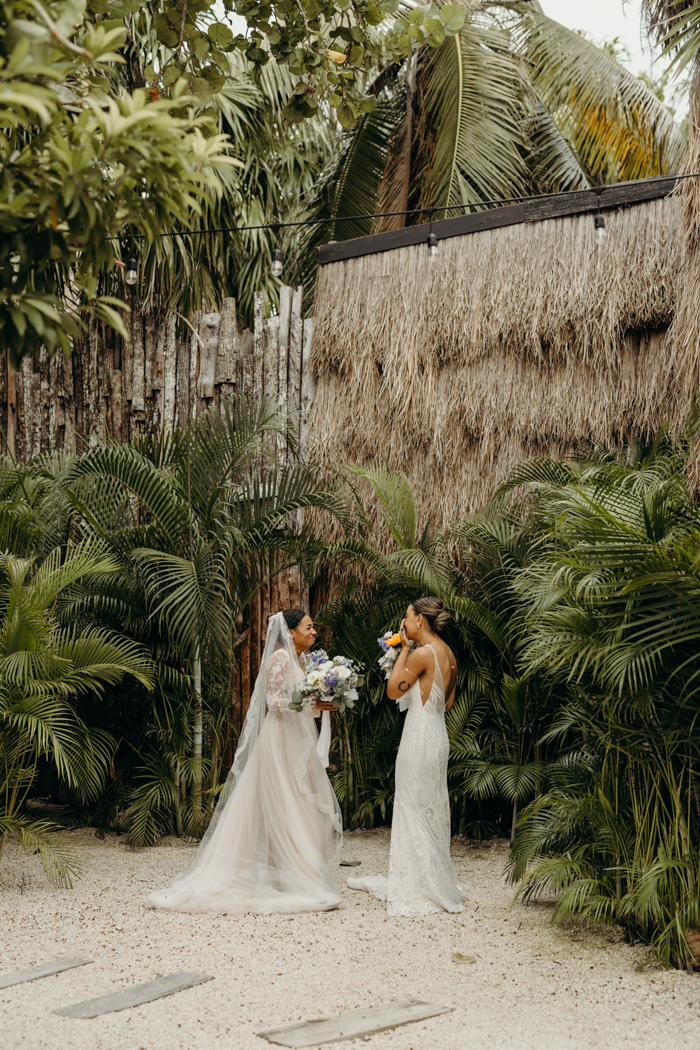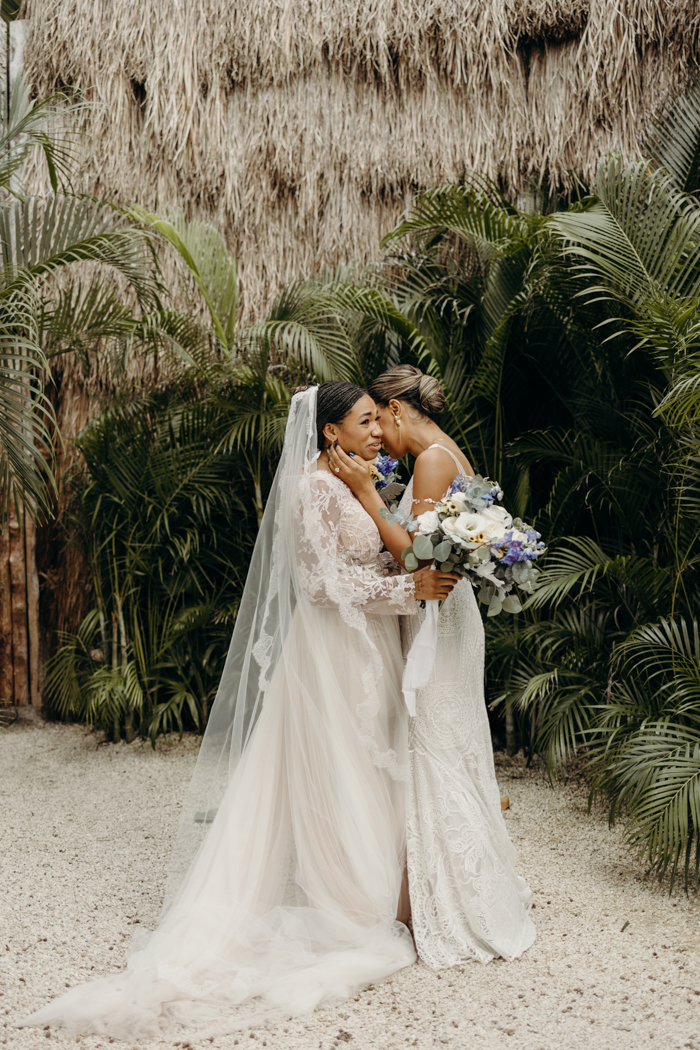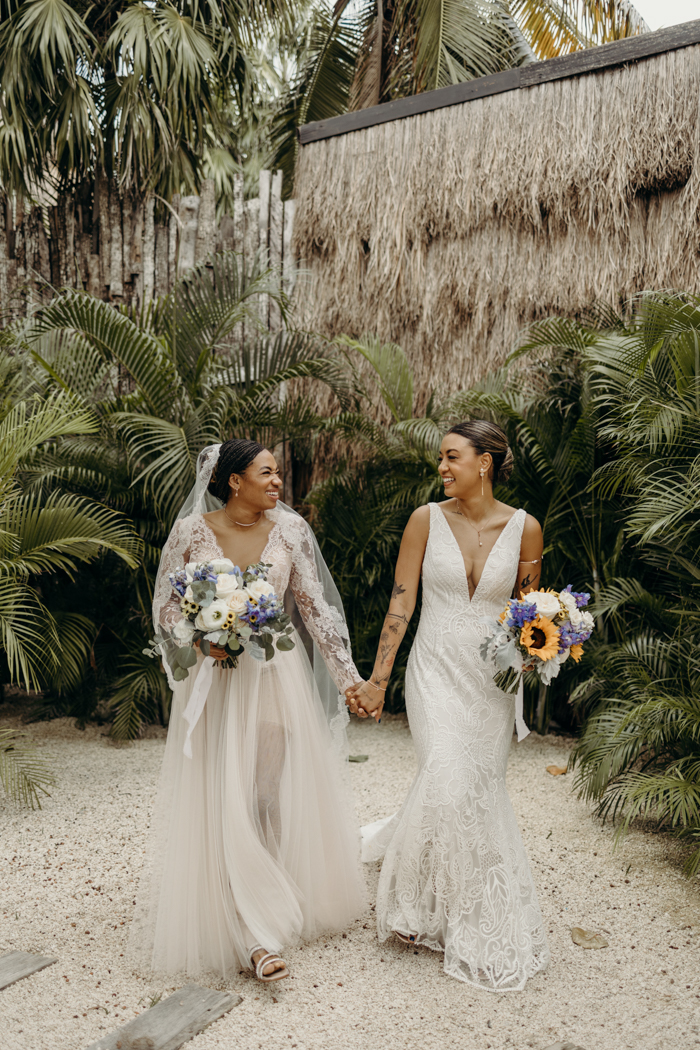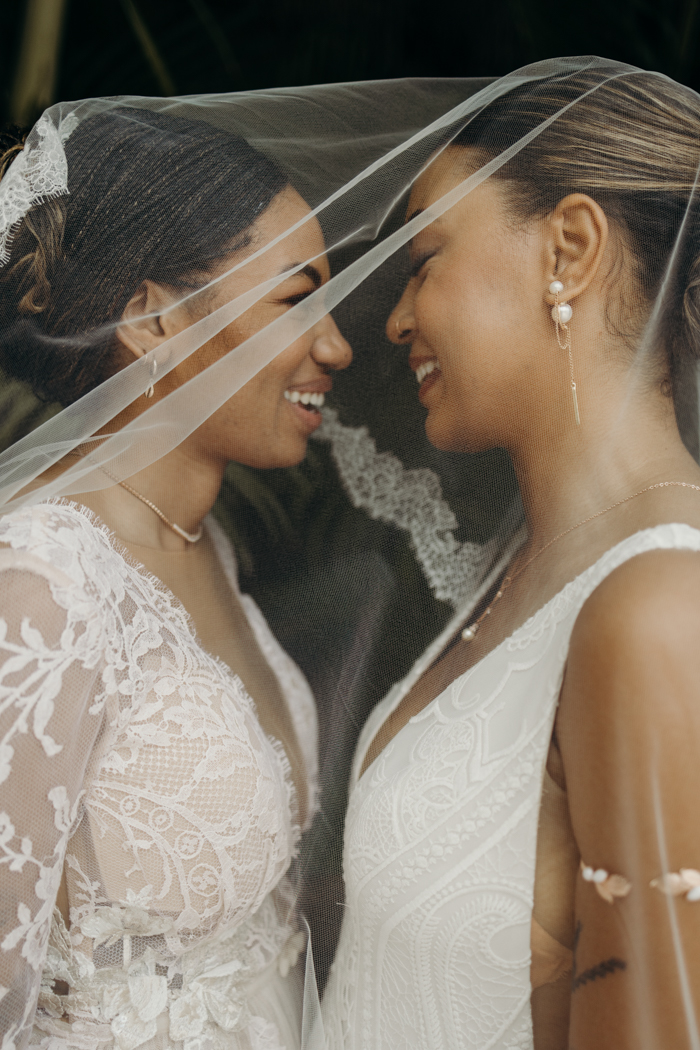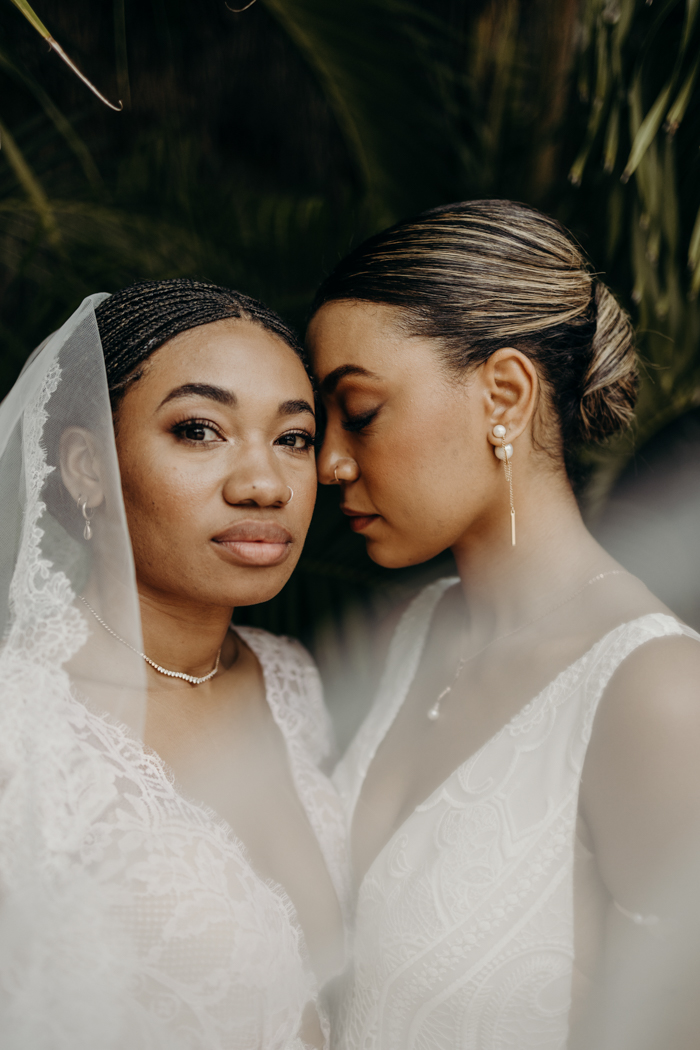 Forgetting The Wedding Bands During The Ceremony
Two moments that stood out were our first look and seeing our ceremony space for the first time. But the most memorable moment for us was having Tyler's sister beautifully officiate the ceremony. Plus, we can't forget the looks on our loved ones' faces when they realized they'd forgotten our wedding bands. Instead, we had to use our father's rings during our ring exchange. It turned into an incredibly sweet moment that we laughed about.. But don't worry! Our actual wedding bands were safe and sound, and we exchanged them later that night when we got back to our hotel!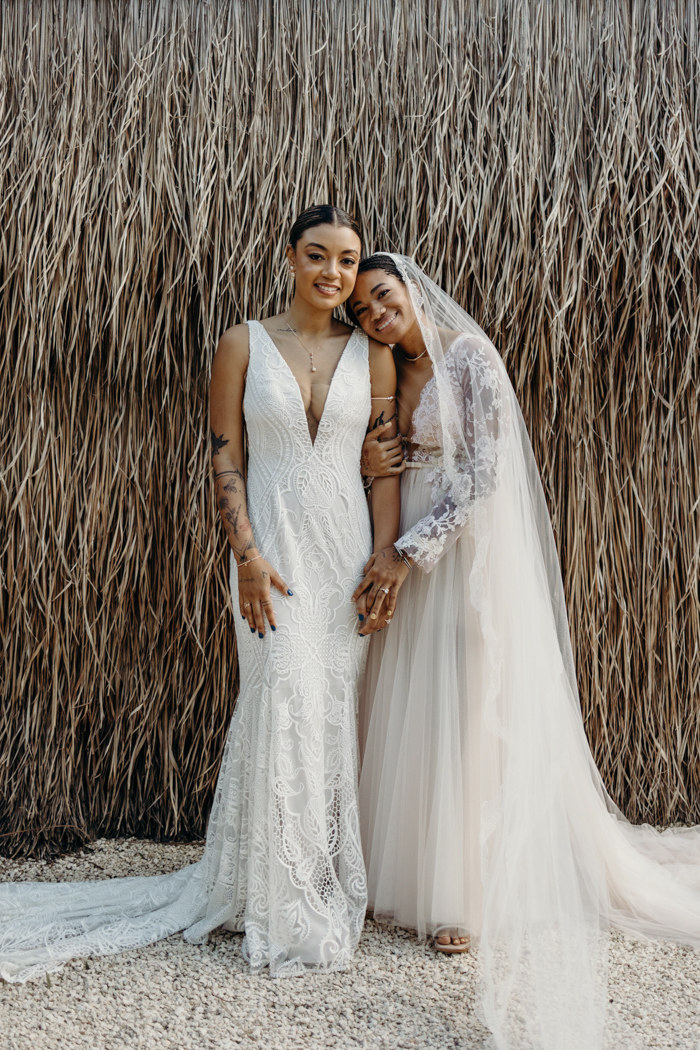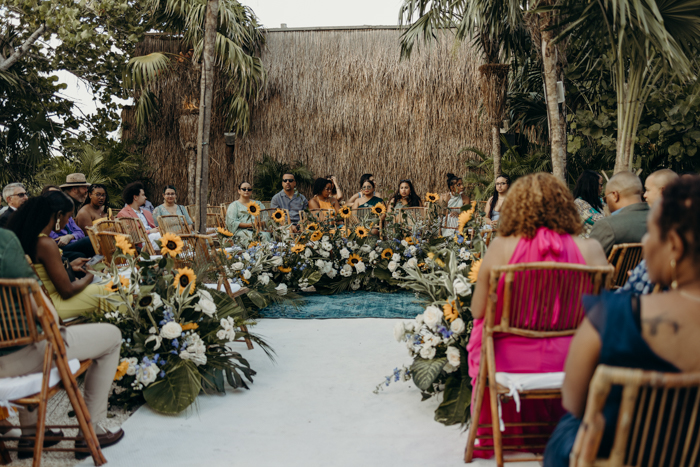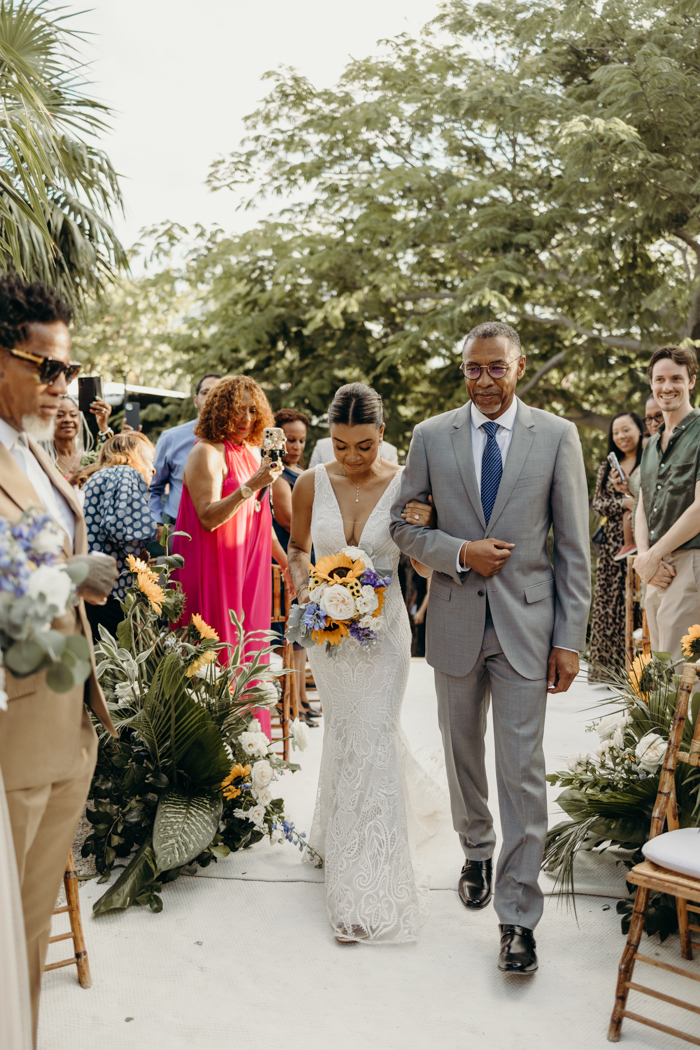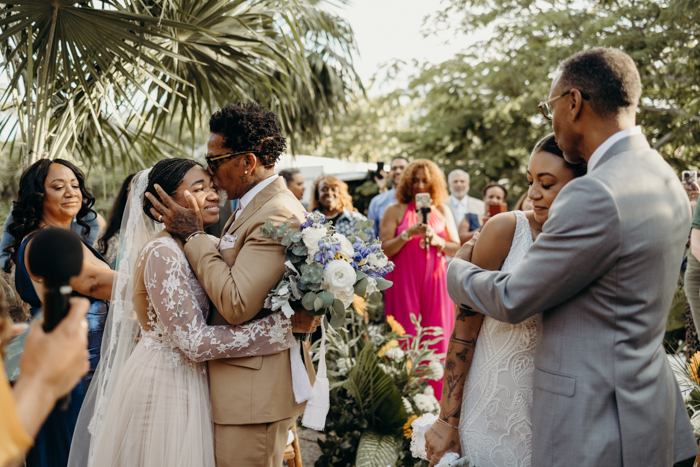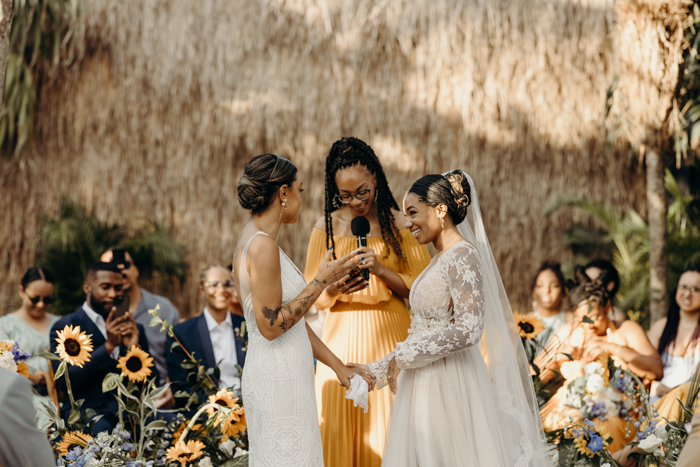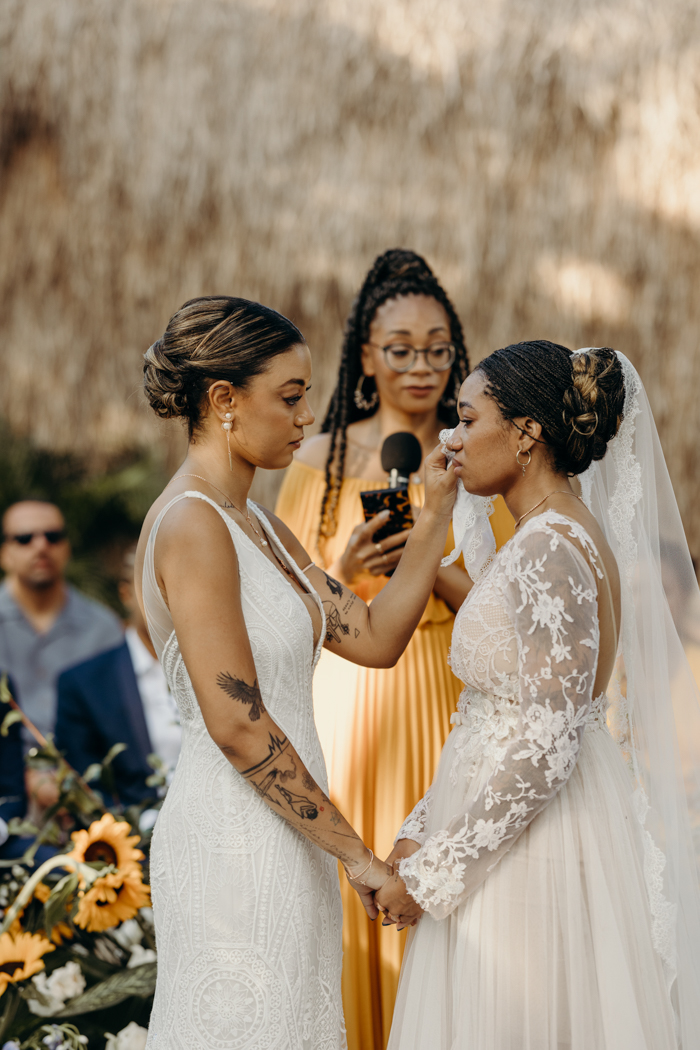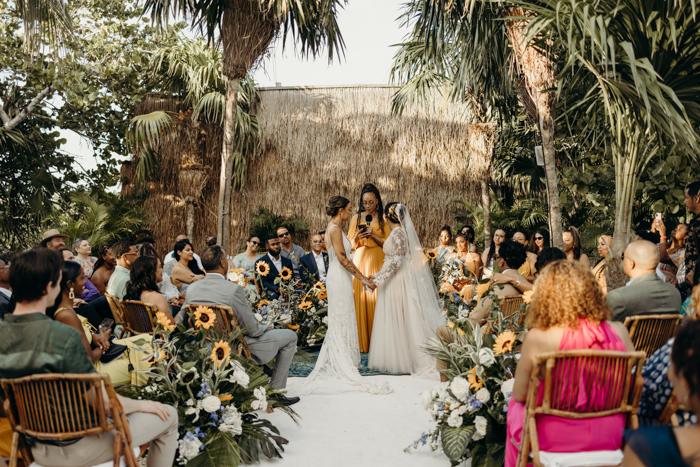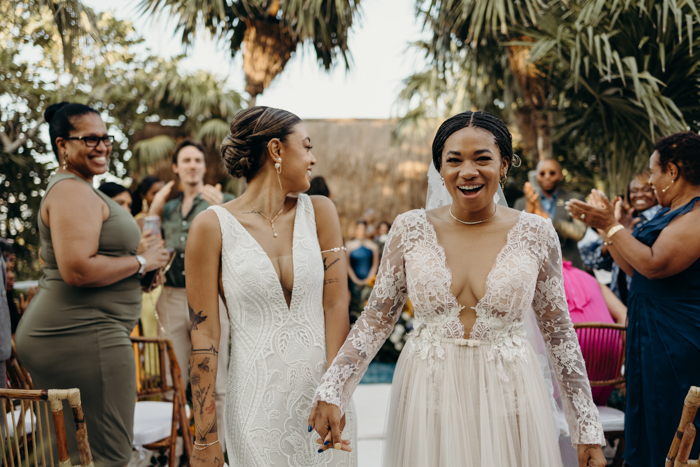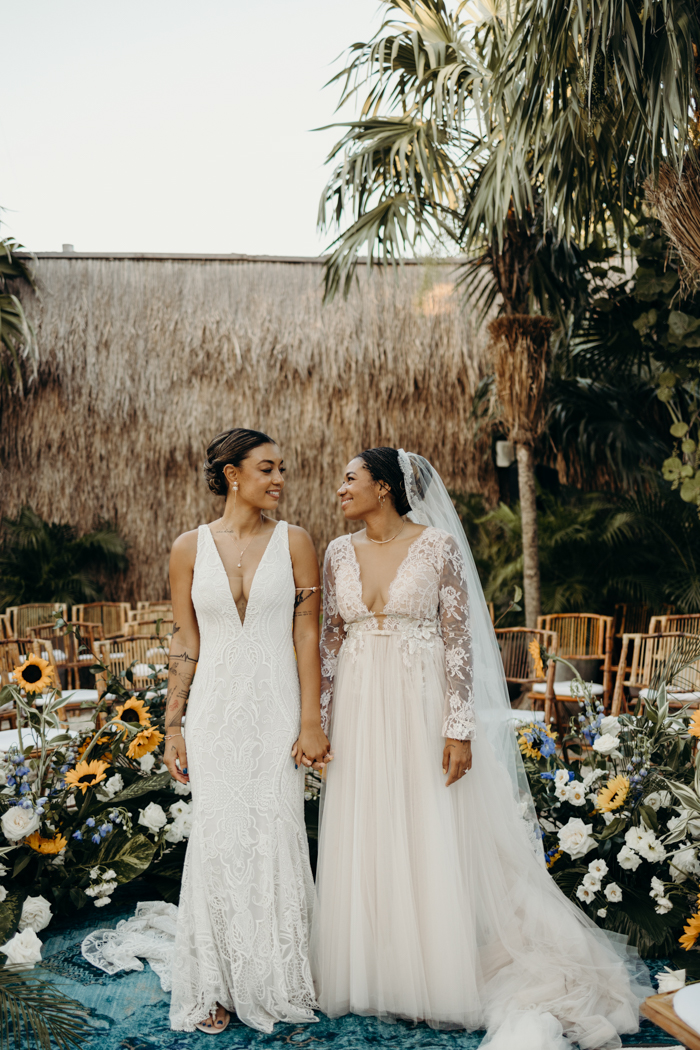 How To Deal With Expectations From Loved Ones
Opinions of loved ones will flood in during your wedding planning season, but we decided that we weren't going to argue because of what other people outside of our relationship wanted. We agreed that after deciding on each wedding day detail as a couple, we would defend the decision as "ours," not just as one of the brides'. Because of this, we didn't argue once throughout the planning process. So our biggest piece of advice is to remember that it's really all about you and your spouse-to-be.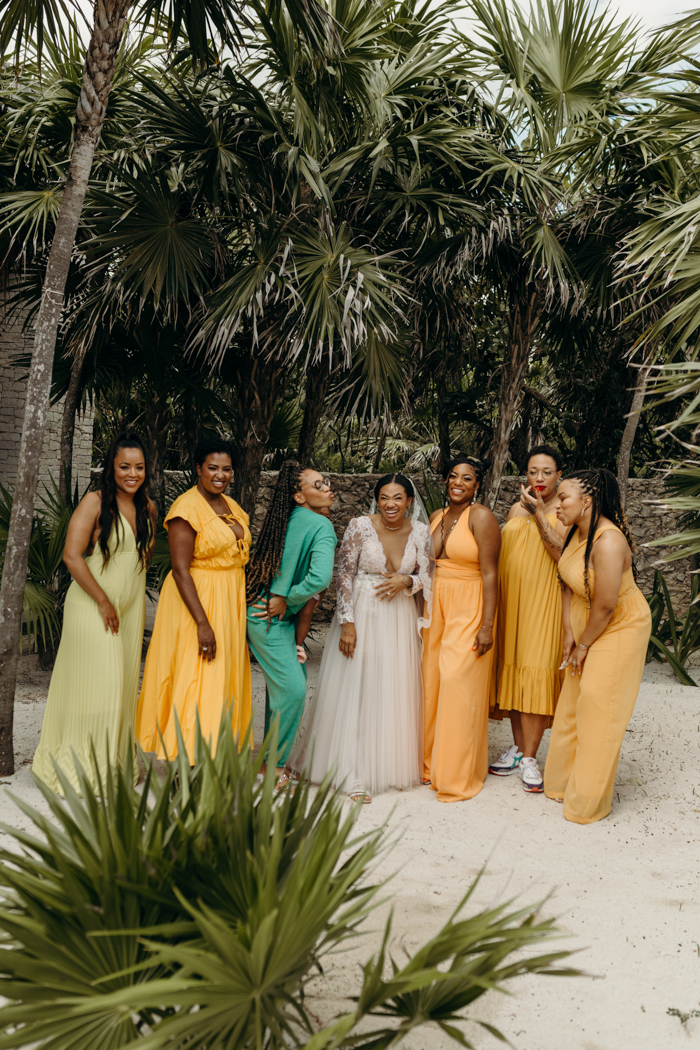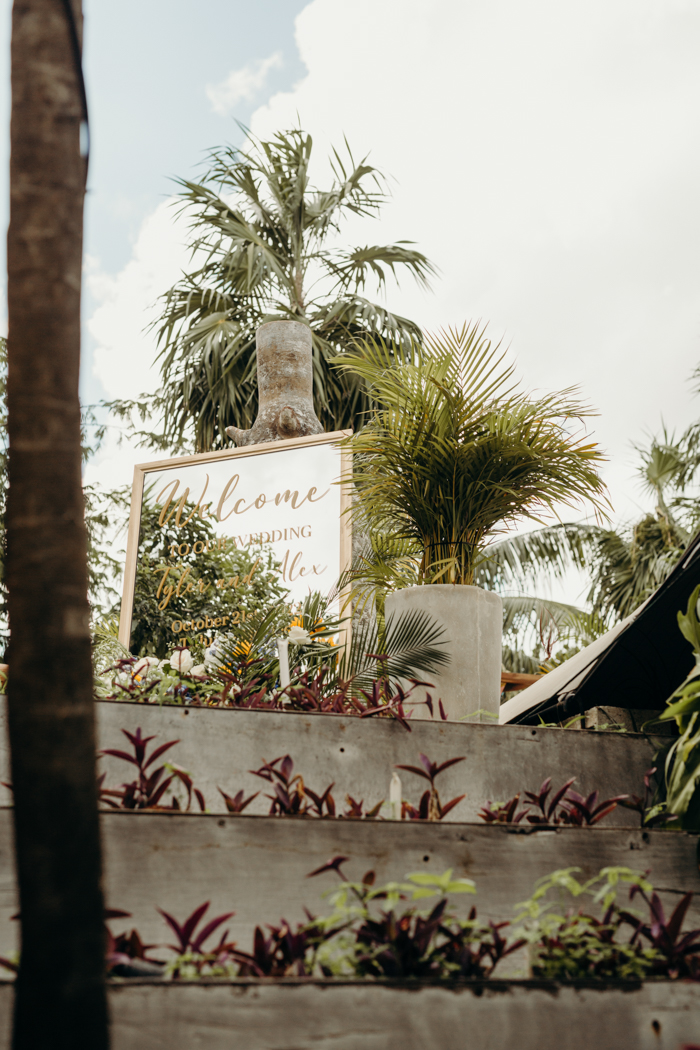 Being "Surrounded" By Family With Circle Ceremony Seating
Our first "must-have" wedding detail was circular seating. We're both pretty shy, and we loved the idea of literally being "surrounded" by friends and family. So instead of a long traditional aisle, we had a short aisle and arranged all of the guest's chairs in a circle with us in the center. We also wanted to draw special attention to the fact that we are the first LGBTQ wedding in both of our families.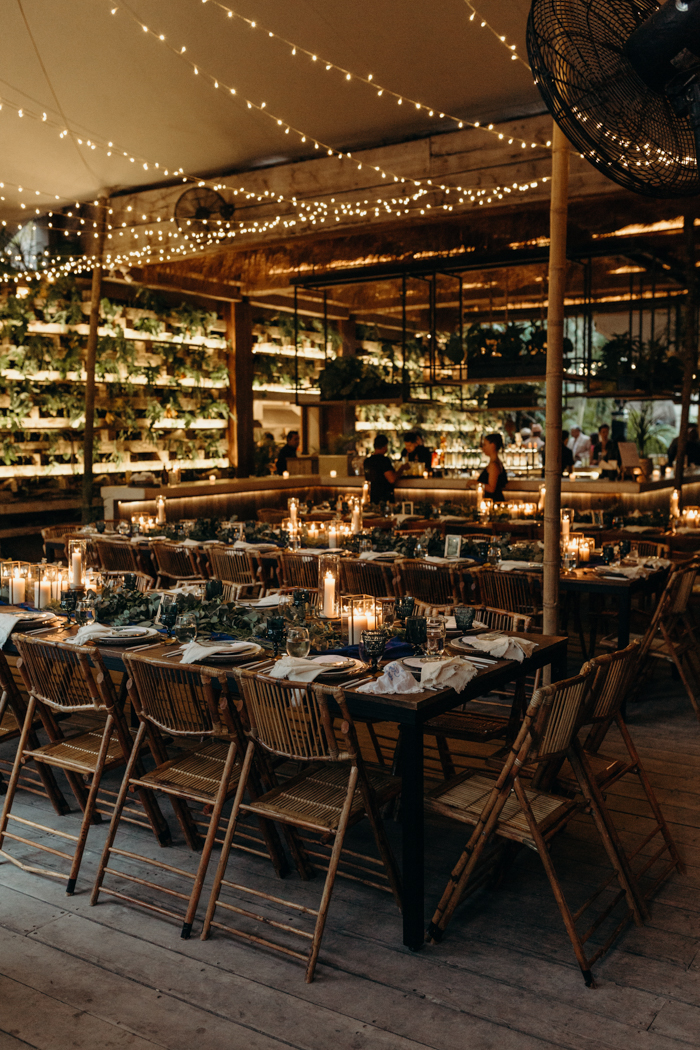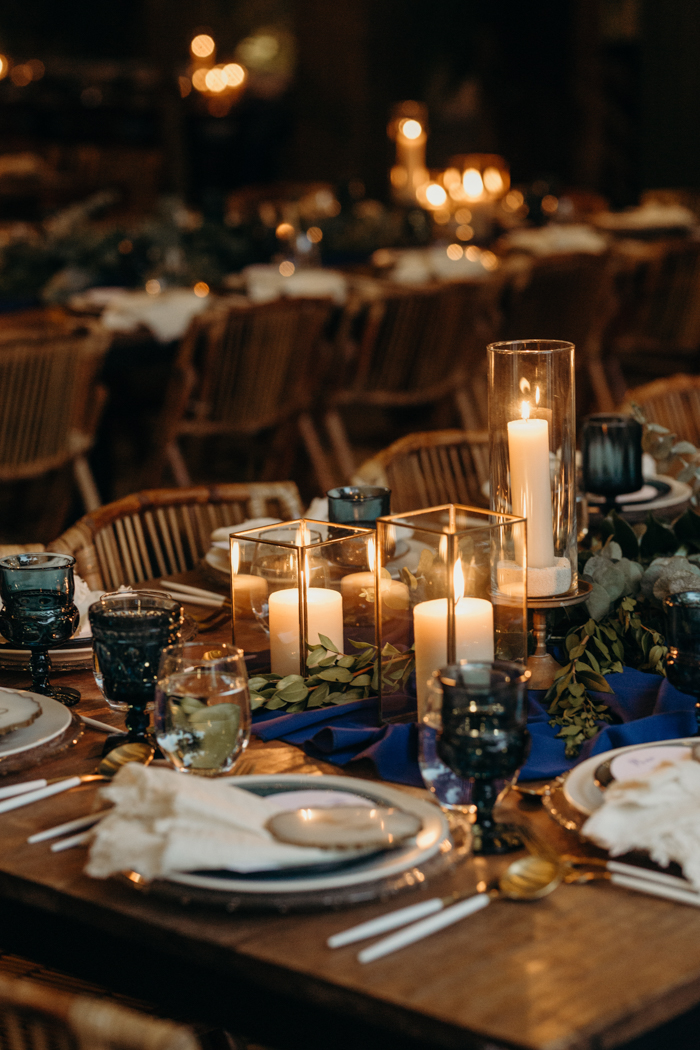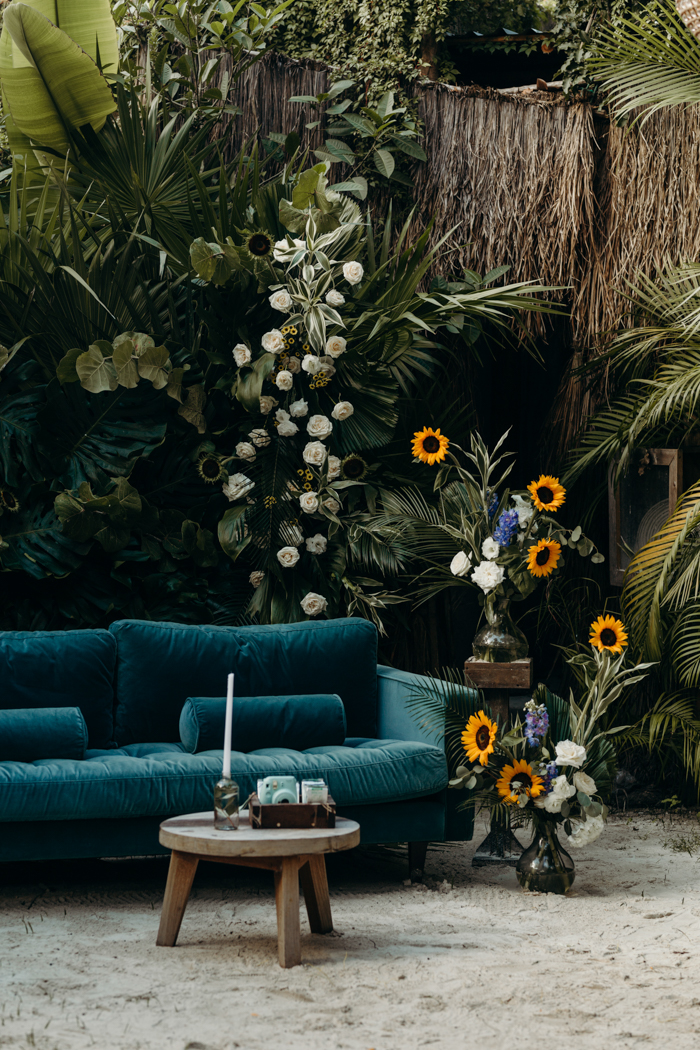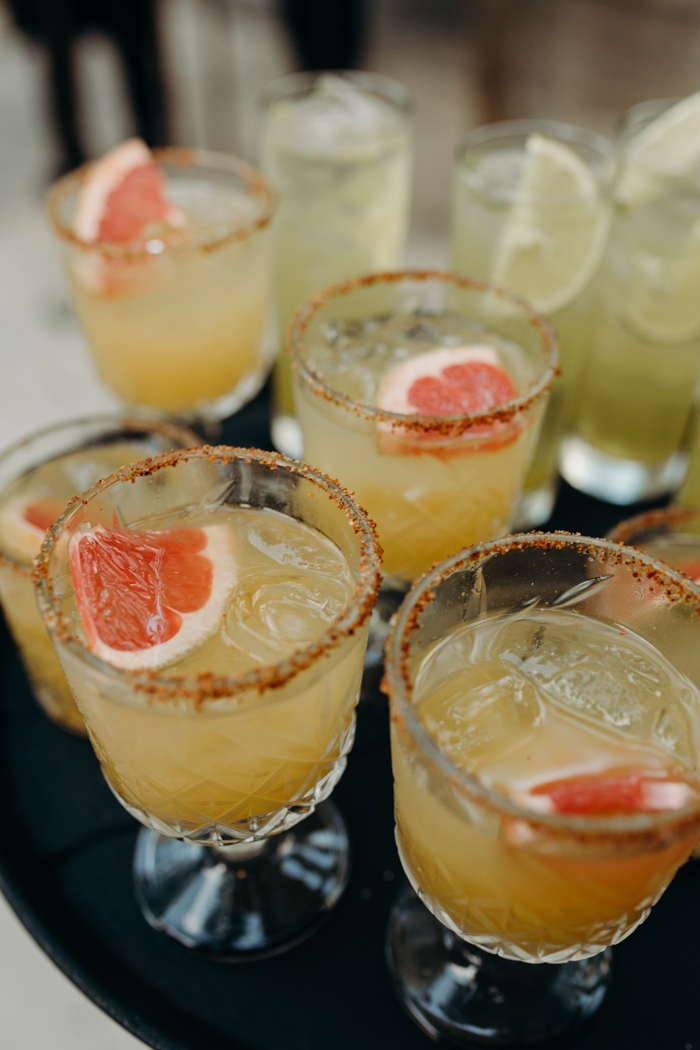 A Restaurant Venue Fit For A Foodie
When we decided on a destination wedding, everyone thought we'd choose a hotel or resort. But choosing a hotel that everyone would like felt daunting. With Tyler being a huge foodie, we wanted to be somewhere that was both beautiful and had incredible food. That's why we opted for a restaurant.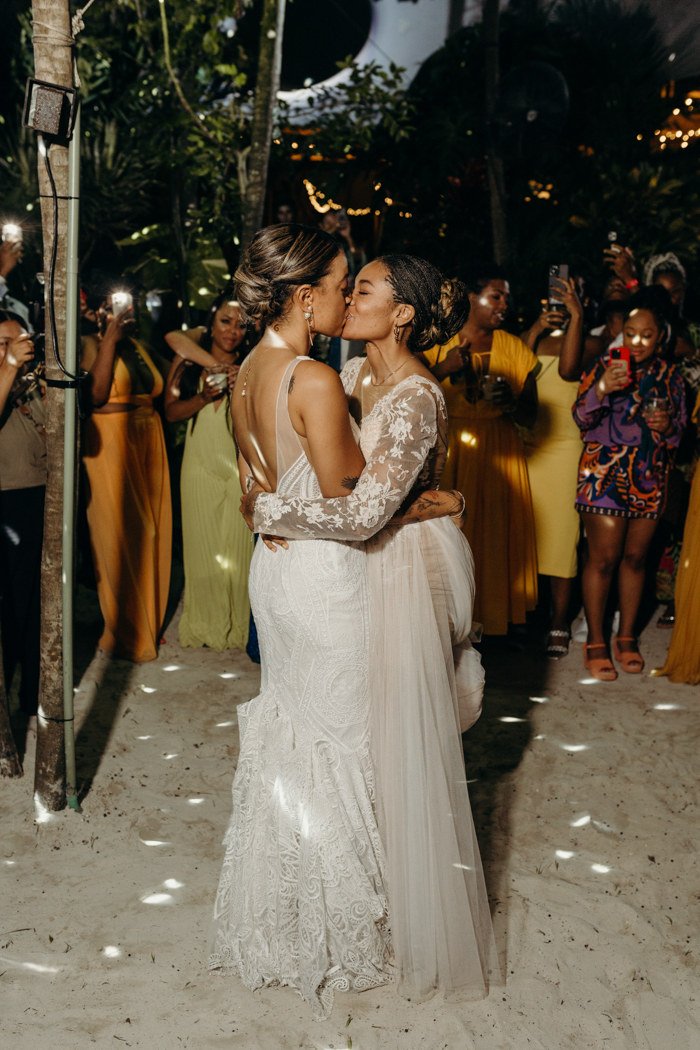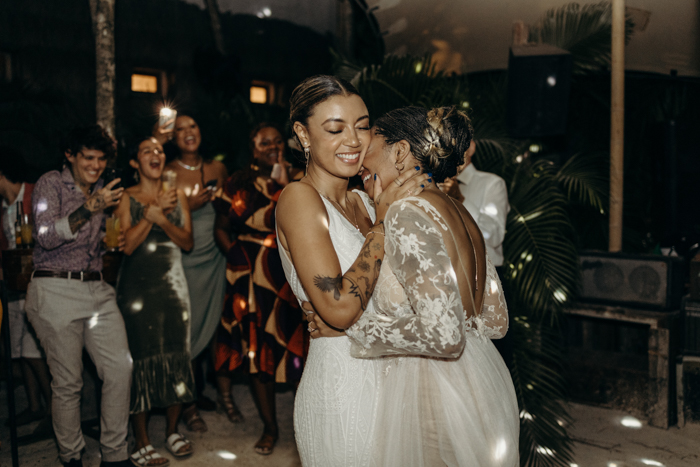 Congratulations to Alex and Tyler on their Nu Tulum destination wedding. And big thanks to Junebug photographer Memory Box Photography for capturing every detail that made this celebration one for the books. If you want to see more of their work, check out their profile in our directory of top vendors from around the world.
If you know after scrolling through these stunning photos that an adventurous celebration is for you, then a destination wedding is calling your name. Whether you're dreaming of mountaintop "I do's" in Scotland or an oceanfront celebration in Mexico, kickstart your planning process by reading up on our how-to guide for planning a destination wedding.