This Southwestern inspired styled shoot comes by way of Hampshire, England where bohemian spirit comes out to play when the warmth of spring encourages bare feet, woodland adventures, and flowers tucked into loose braids. My Wedding Fair created a forest wedding scene with mixed vintage and new pieces, perfectly capturing the beauty of 2015 bohemian style wedding celebrations. The off-the-shoulder Hayley Paige gown transformed the model into an inexplicably boho bride.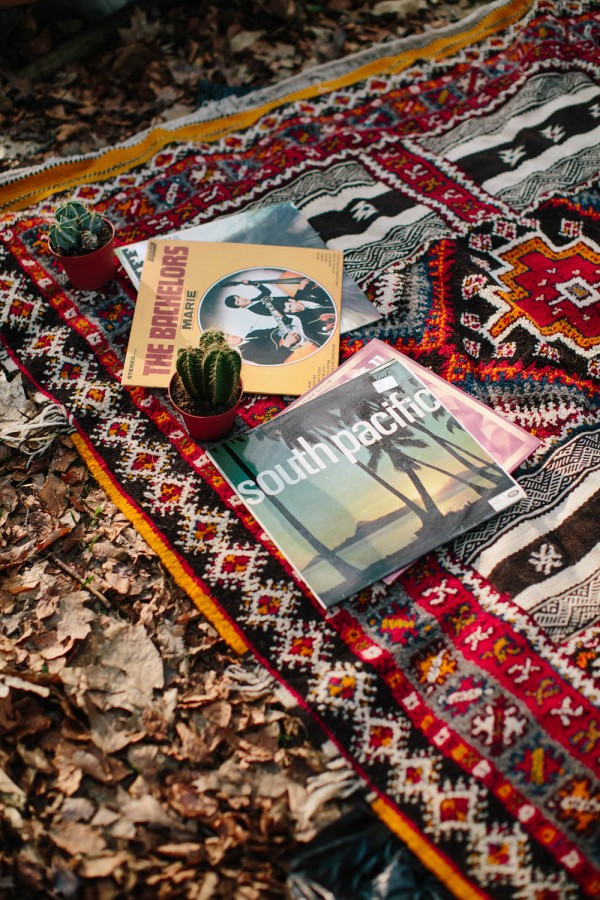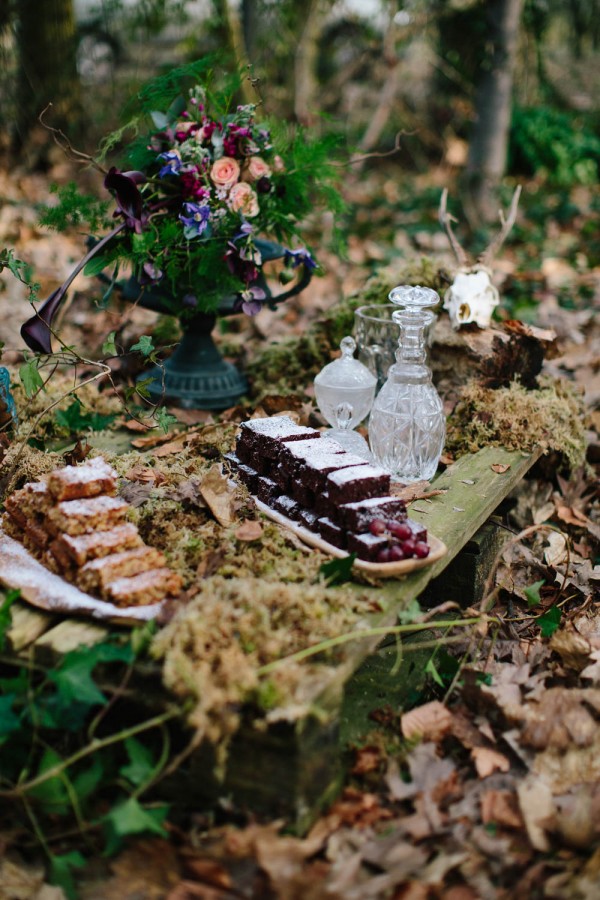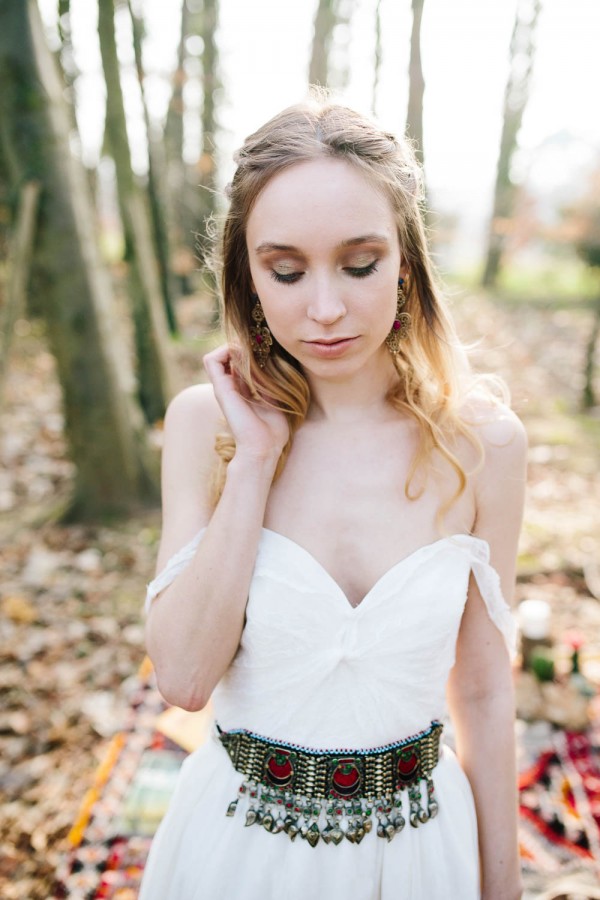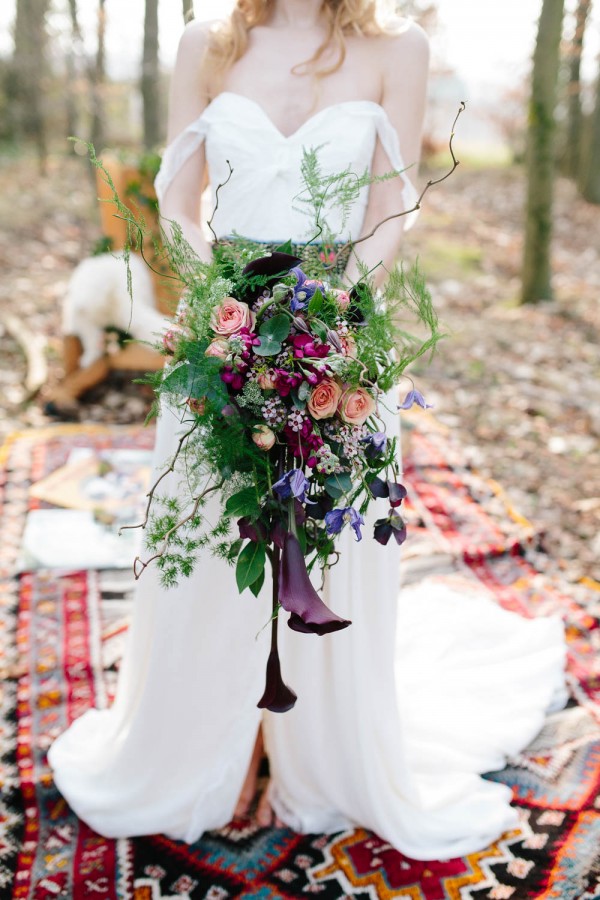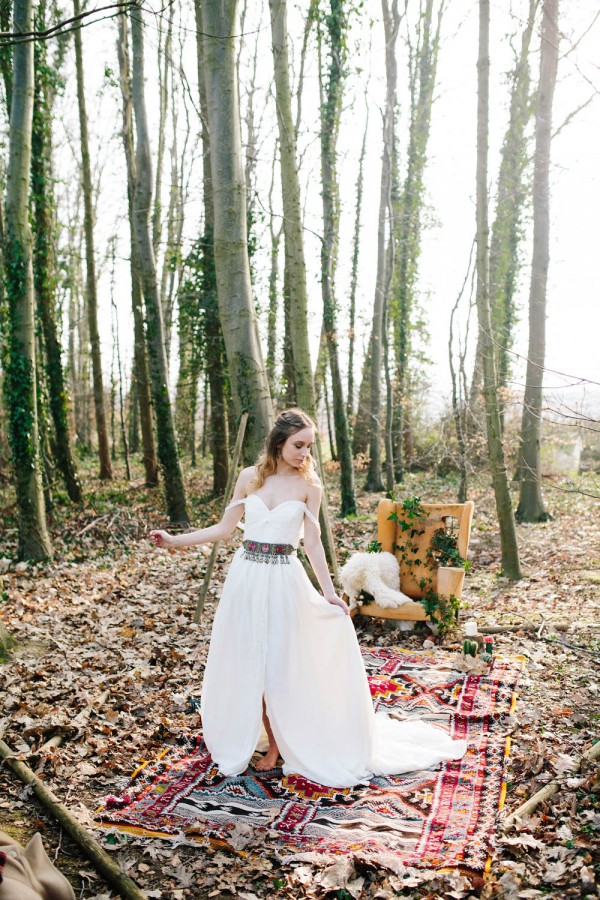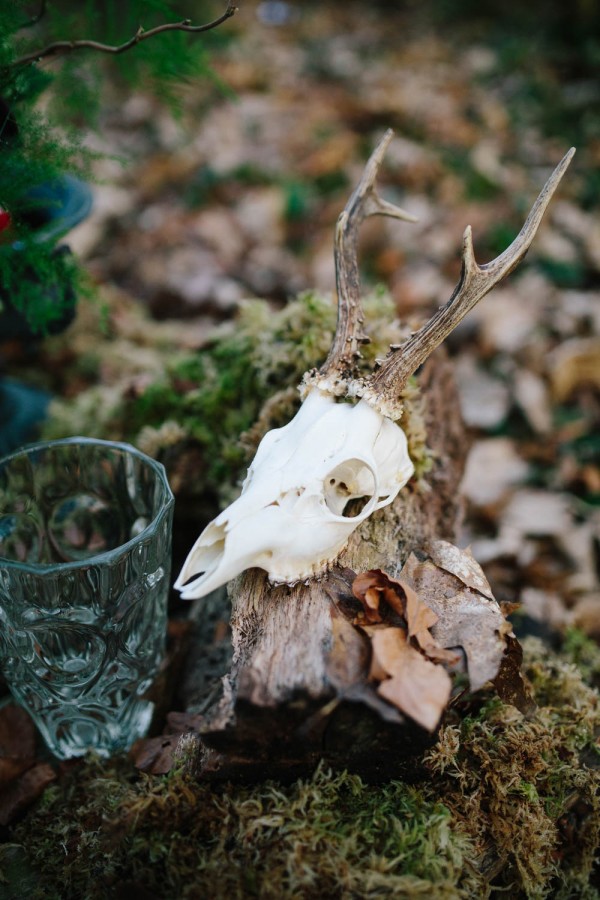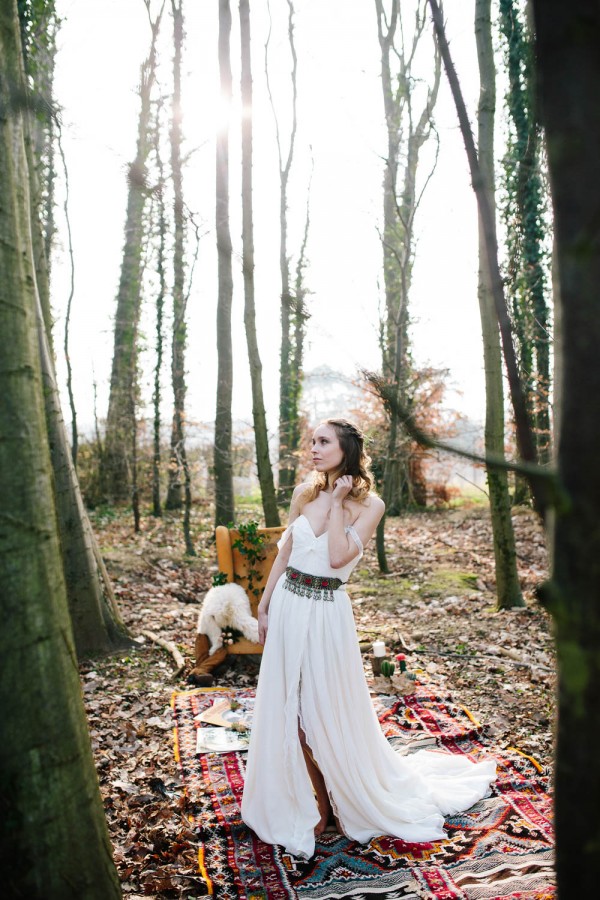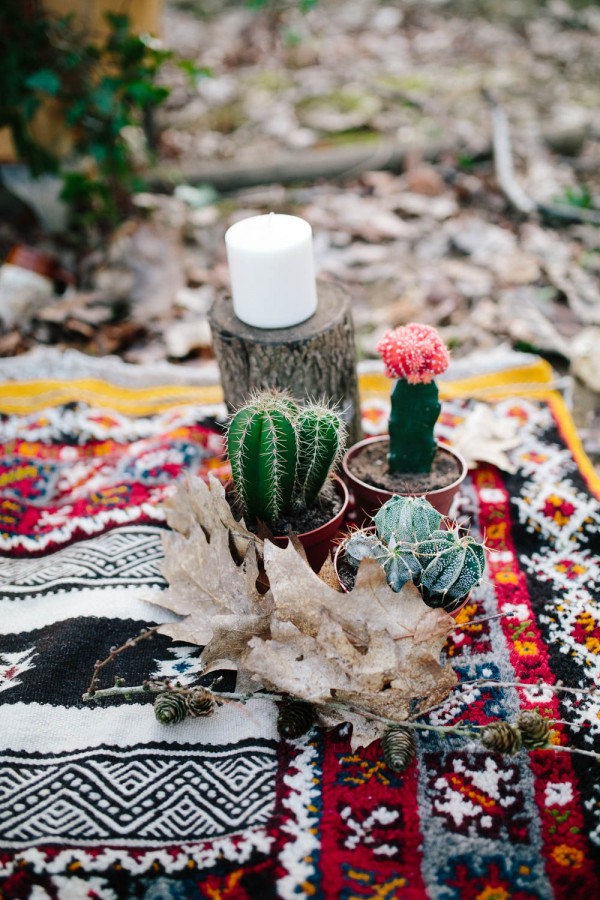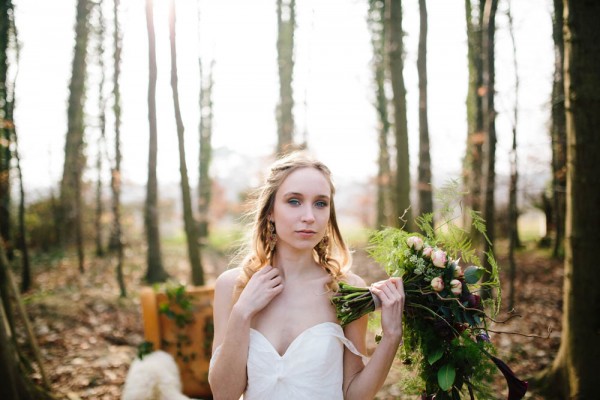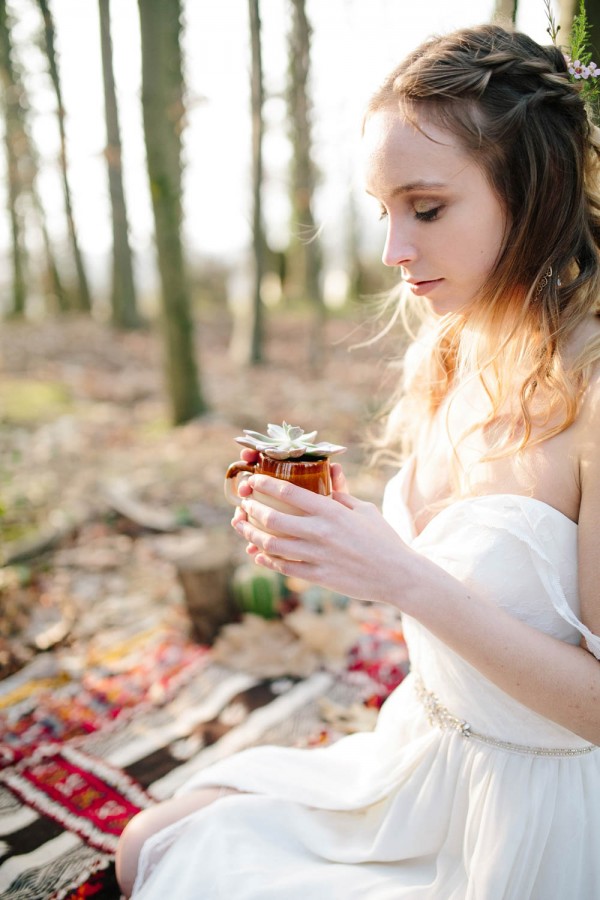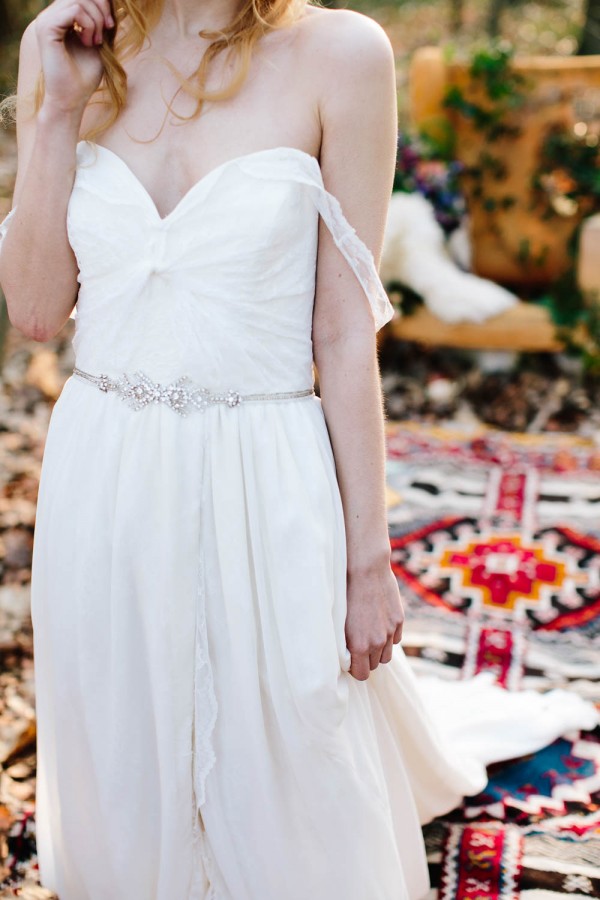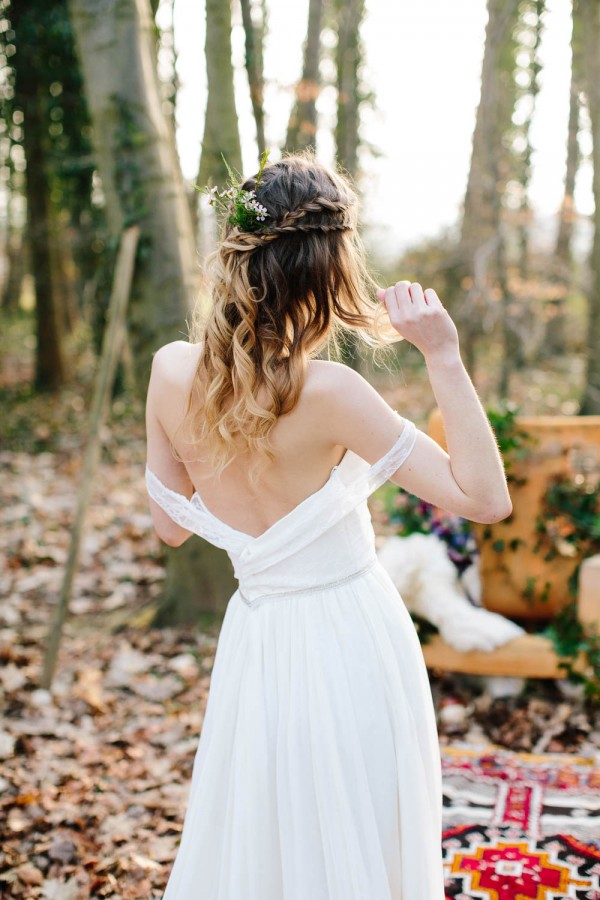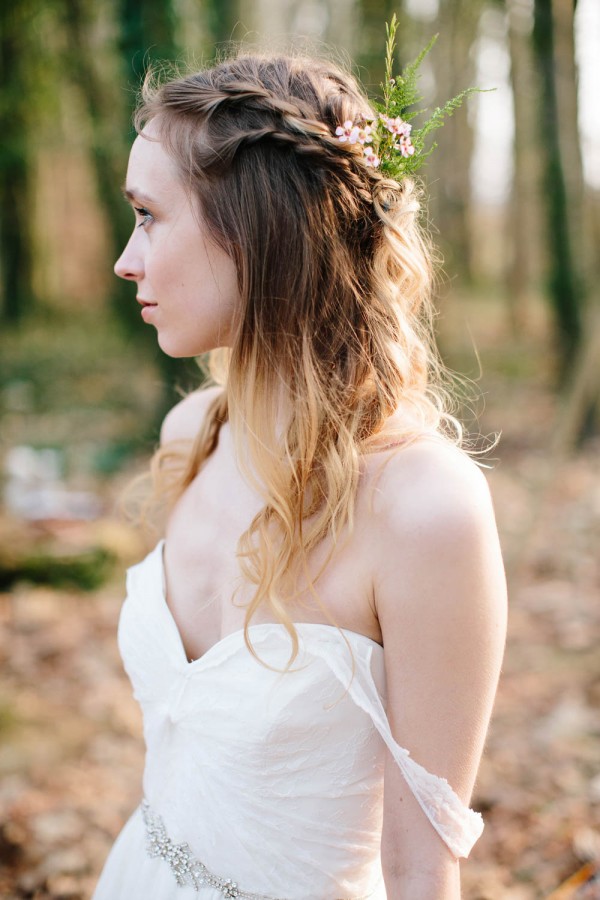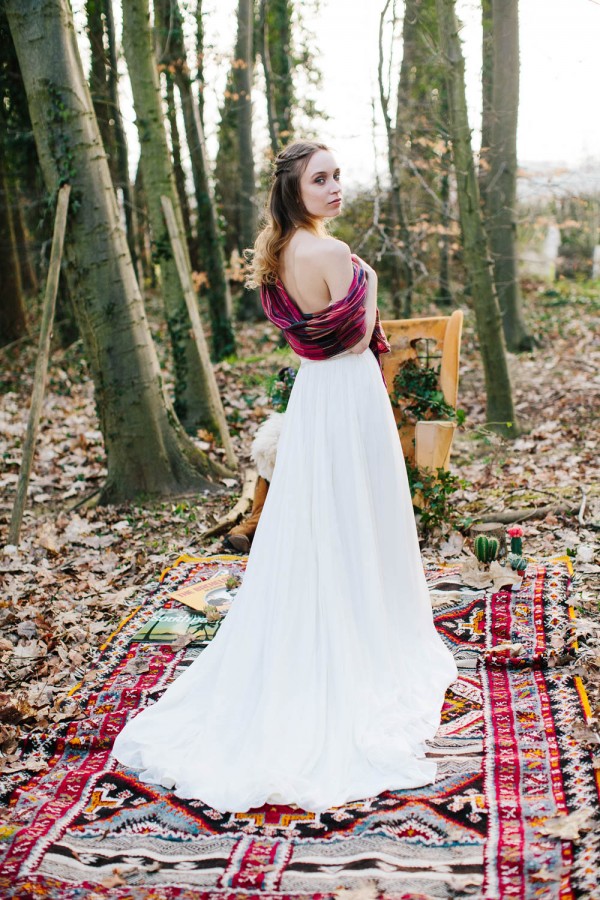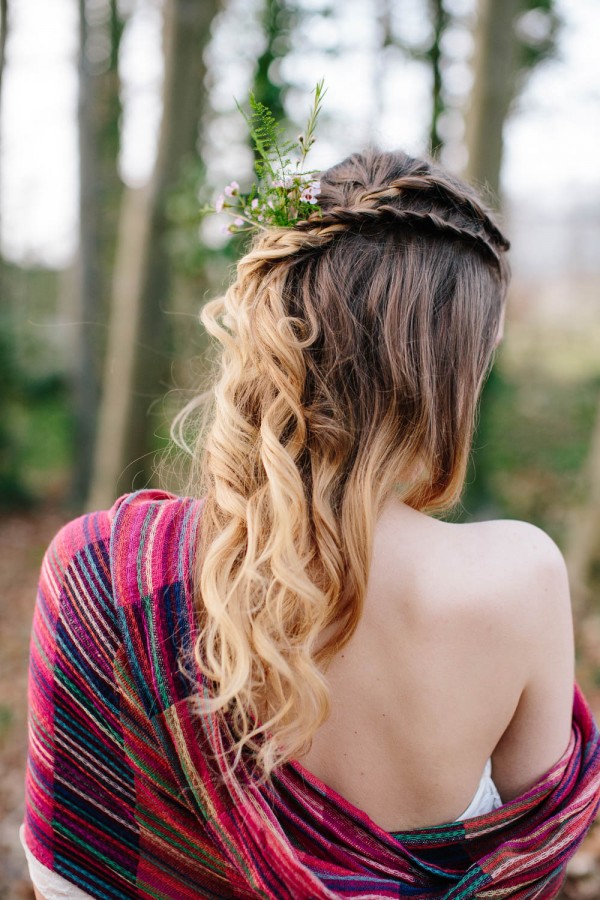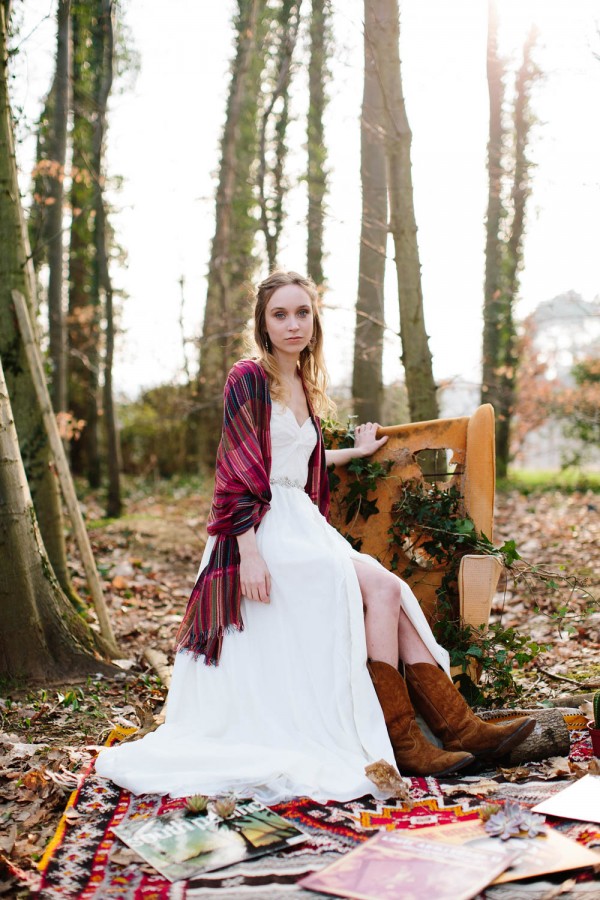 Here's what Kimberly Spiers of My Wedding Fair had to say about the inspiration behind the shoot:
The low warm glowing sunsets of spring inspires the inner bohemia in all. With the need to take of your shoes, become at one with nature and let the soft glow of the emerging sunshine warm our skin. This inspired our indoor/out shoot. With a relaxed forest living vibe, with aged chairs and rugs laid on the forest teamed with fresh pretty Spring bloom and mismatch textures.
The bride wears "Odessa" by Hayley Paige Blush. The gown offers an alternative for those brides who would like "pretty bohemia," with the ability to accessories to create an edge, or left simple to show off it's soft beauty. We team the gown with suede boots to offer an alternative to the "classic" wedding shoe.
We touch on 2015 styling and catering trends, with a forest bake sale surrounded by mismatch props and a coquembouche for the wedding cake. We also raided the charity shops for an electic mix of goodies to team with an abundance of textures to give the shoot depth and create "easy to replicate" styling ideas.
Flowers, direct from our wonderful florists mouth: I chose a rich jewell-like colour palette and used an eclectic mix of flowers to give real depth to the bouquet and to showcase how dark flowers can create the most beautiful yet dramatic wedding bouquet. Using the shape, texture and form of the different flowers helped create, what I hope is an interesting yet delicate look. Stems of twisted willow & trailing Asparagus Fern helped to give the bouquet a feeling of movement and added a touch of rustic-chic. Flowers used: Ranunculus, Stocks, Lovely Rococco Spray Roses, Wild Look roses, Clematis, Dark Chocolate Callas, Ammi Visnaga, contorted Willow, Asparagus Fern.
The Wedding Team:
Photography – Hayley Savage Photography
Event Planning – My Wedding Fair
Venue – Hill Place
Floral Design – Bouquets and Blooms
Catering – Smallpiece Catering
Hair & Makeup Styling – Vanilla Blush Makeup
Wedding Dress – Blush by Hayley Paige
A special thanks to My Wedding Fair for sharing this exquisite boho bride style with Junebug! Are you a bohemian bride? Check out Amanda and Kyle's Southwest bohemian wedding in Lubbock, Texas for more inspiration!