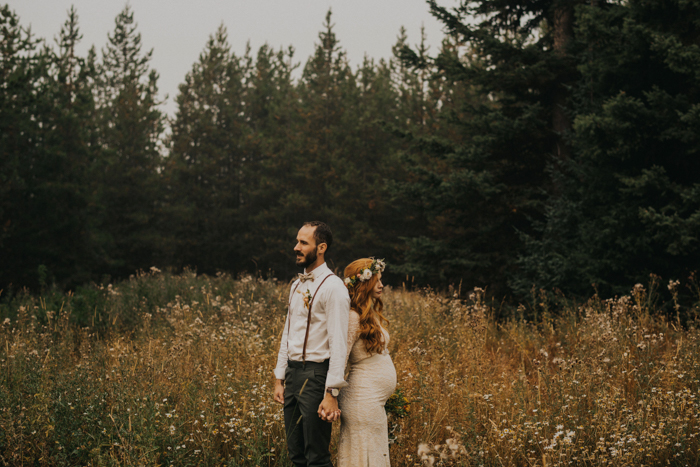 From the clear, glassy lake to the tall pine trees, this romantic cabin elopement is not only stunning, but also sustainable. Sydney and Mark, and a few other couples, worked with pop-up elopement team Elope BC to split the cost and waste of a traditional wedding. However, the split didn't take away their ability to personalize their day. To add that personal, sentimental touch to their sustainable elopement, Sydney and Mark included their children. On top of that, their 5 guests warmed the rings with their blessings and warm wishes.
To further cut down on waste, the design of this elopement only used local and sustainable ingredients, including a foam-free floral design. If you're looking for eco-friendly inspiration, keep scrolling to see this romantic cabin elopement captured by Junebug member Joelsview Photography.
The Couple:
Sydney and Mark
The Wedding:
Kelowna, British Columbia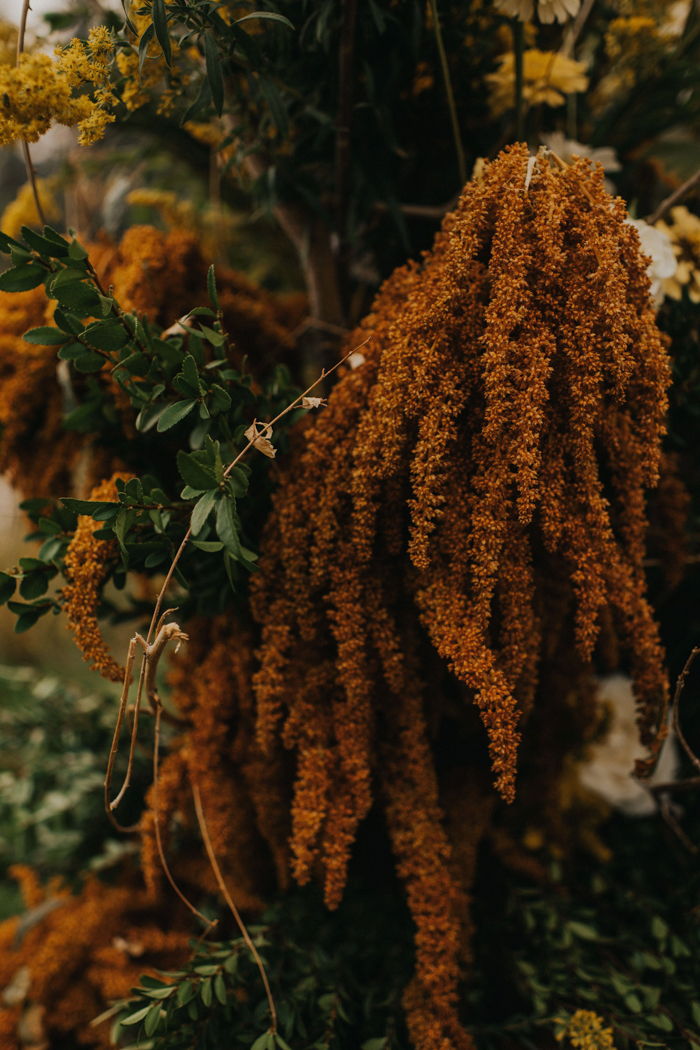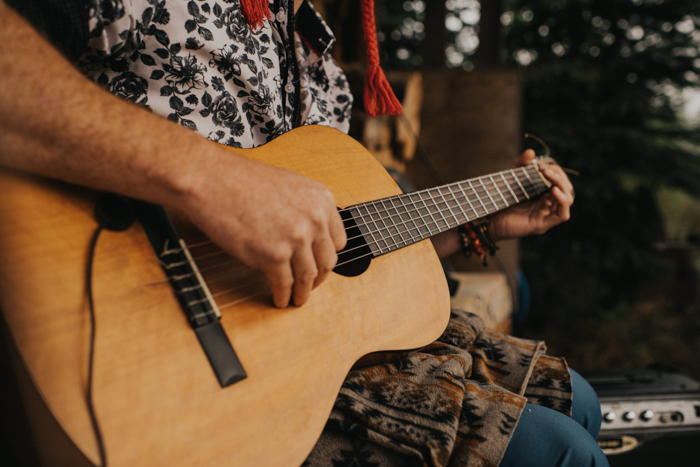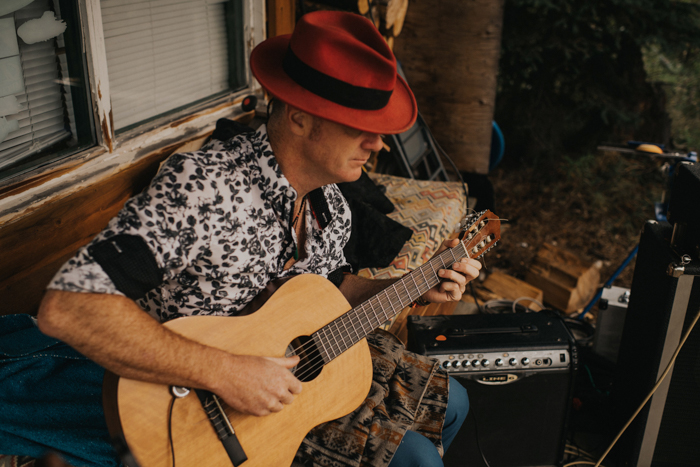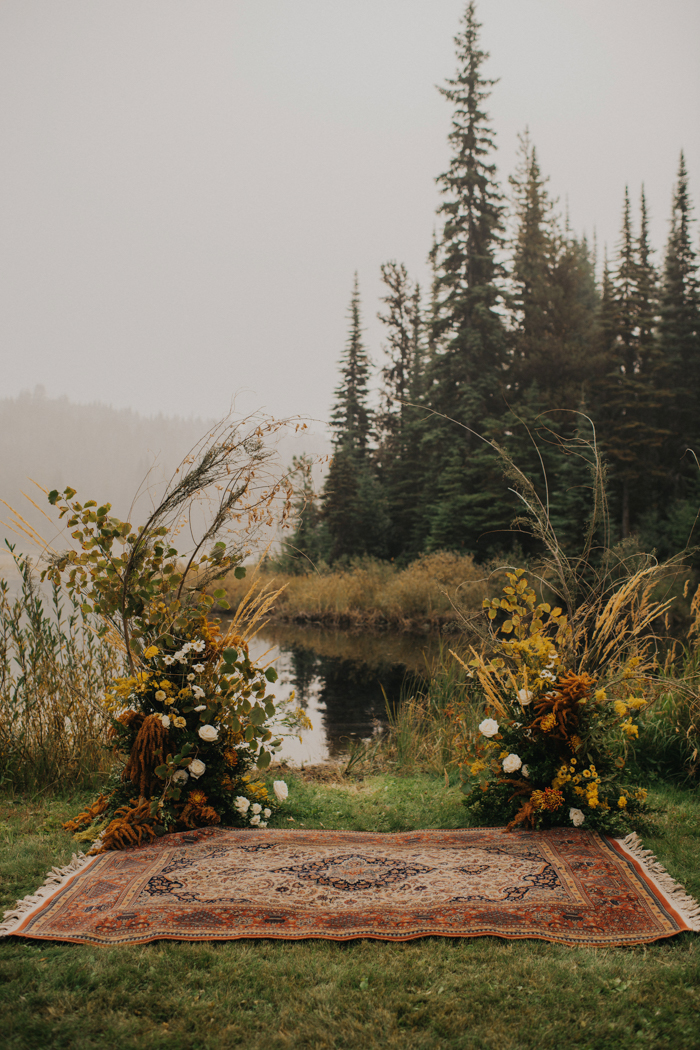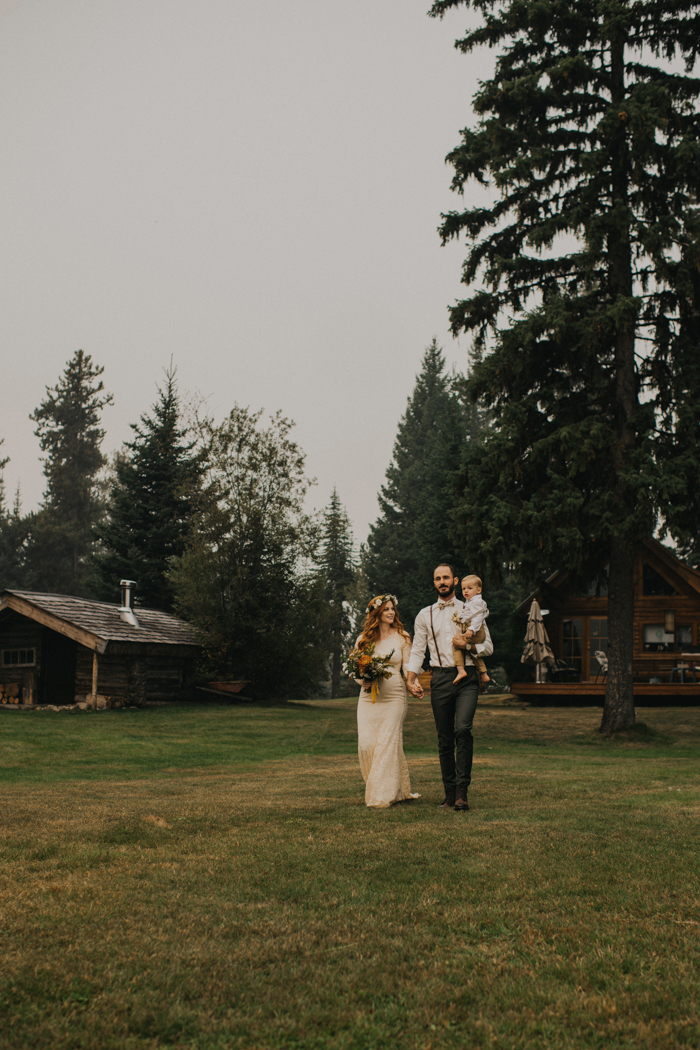 Eloping With Little Ones In Tow
We included our children that day. Our son was 18-months-old at the time and we were five months pregnant with our daughter. Pregnancy and toddlers created some unique challenges, but it was worth it to have the entire family included. We cherish those memories and photos.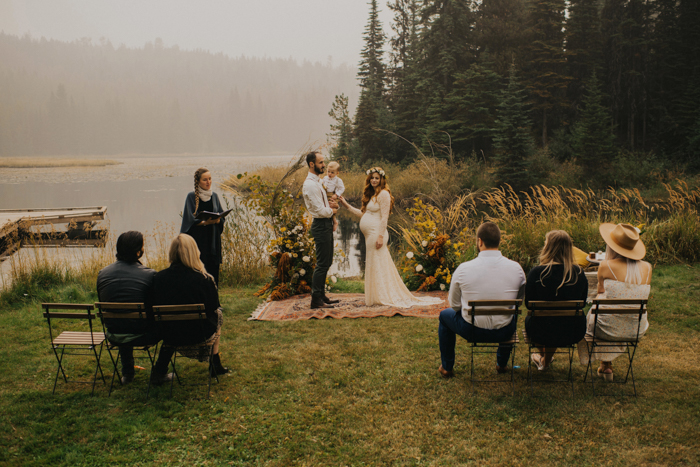 A Memorable Morning
The region of British Columbia we live in is known for wildfires and wildfire smoke. We were unfortunately surprised with very thick wildfire smoke the morning of our wedding. Of course, wildfire smoke is never a good thing, but it was definitely memorable. The smoke created a really unique and dreamy feeling both visually and spiritually. The photos especially reflect that moody, sultry vibe.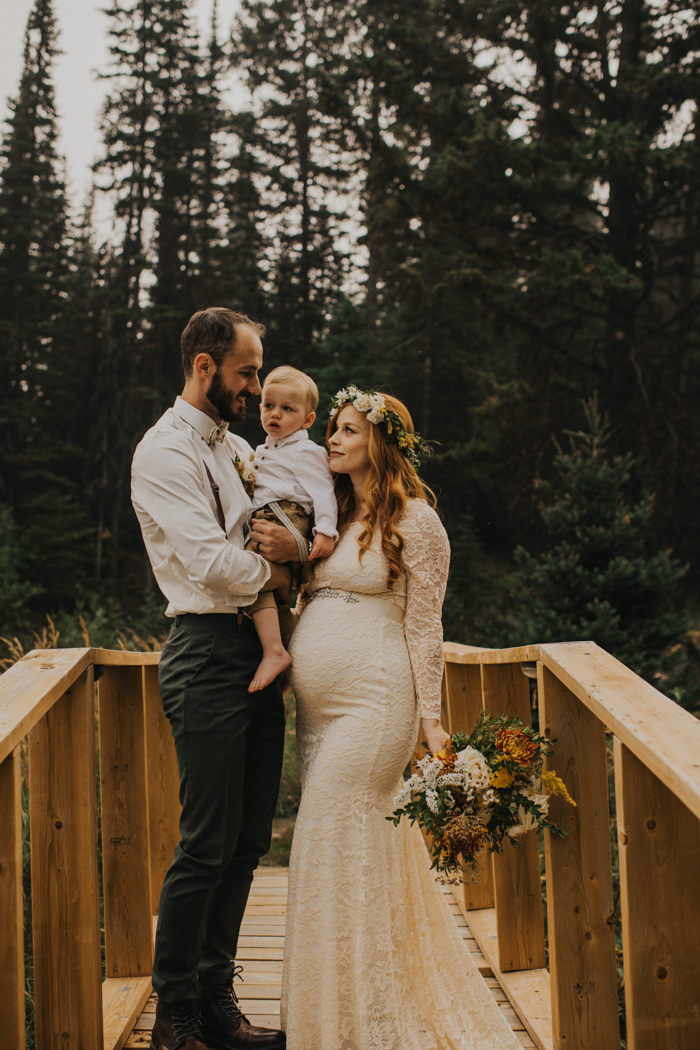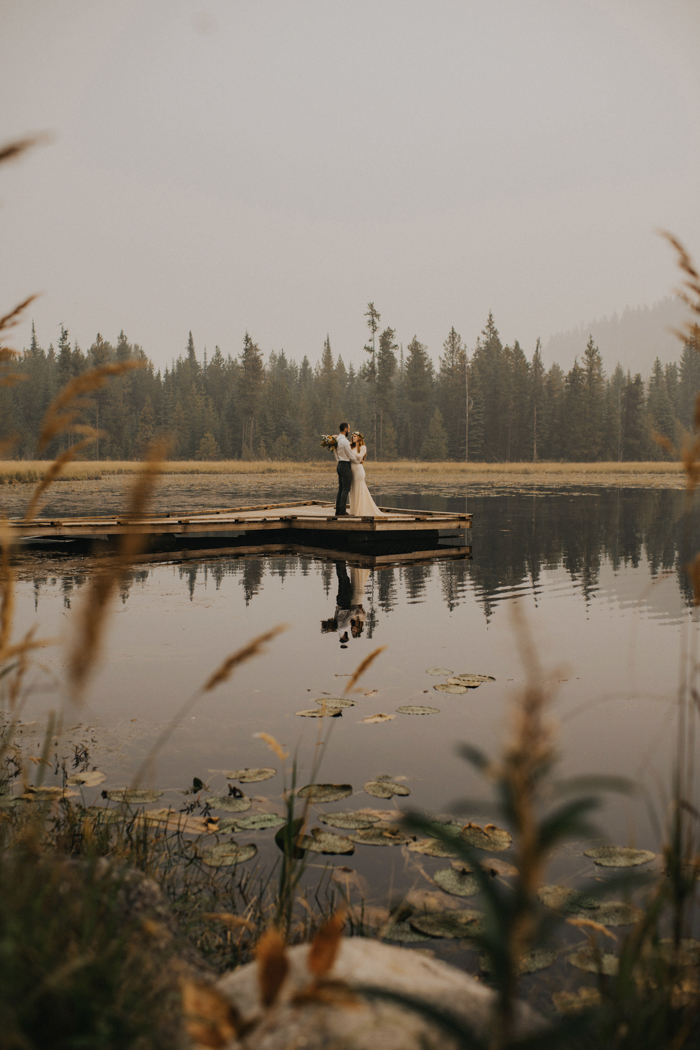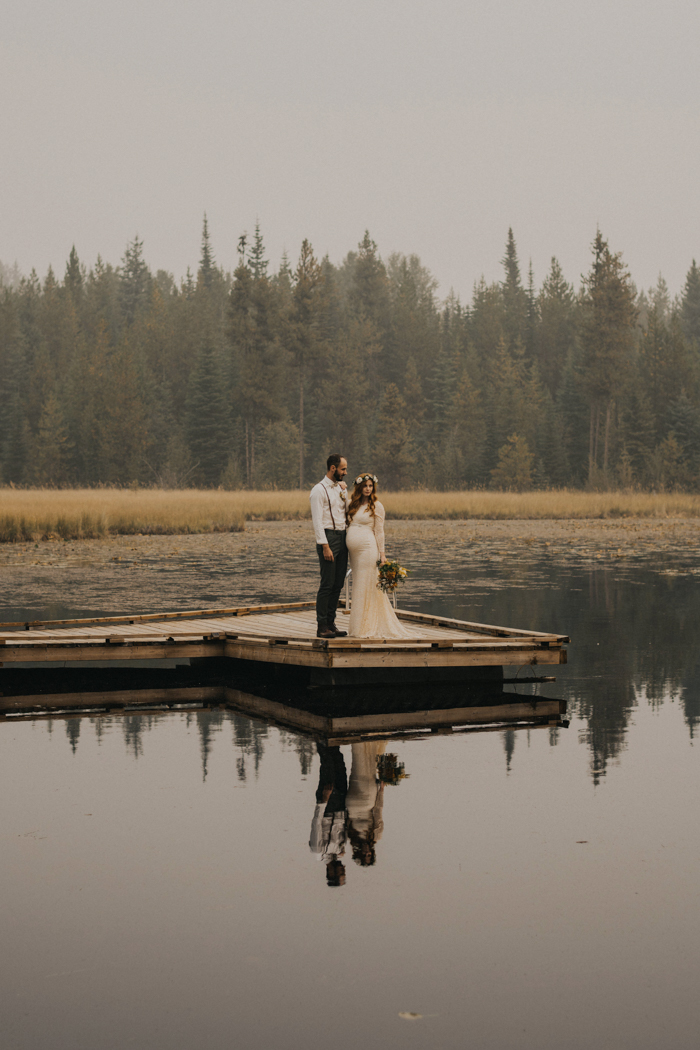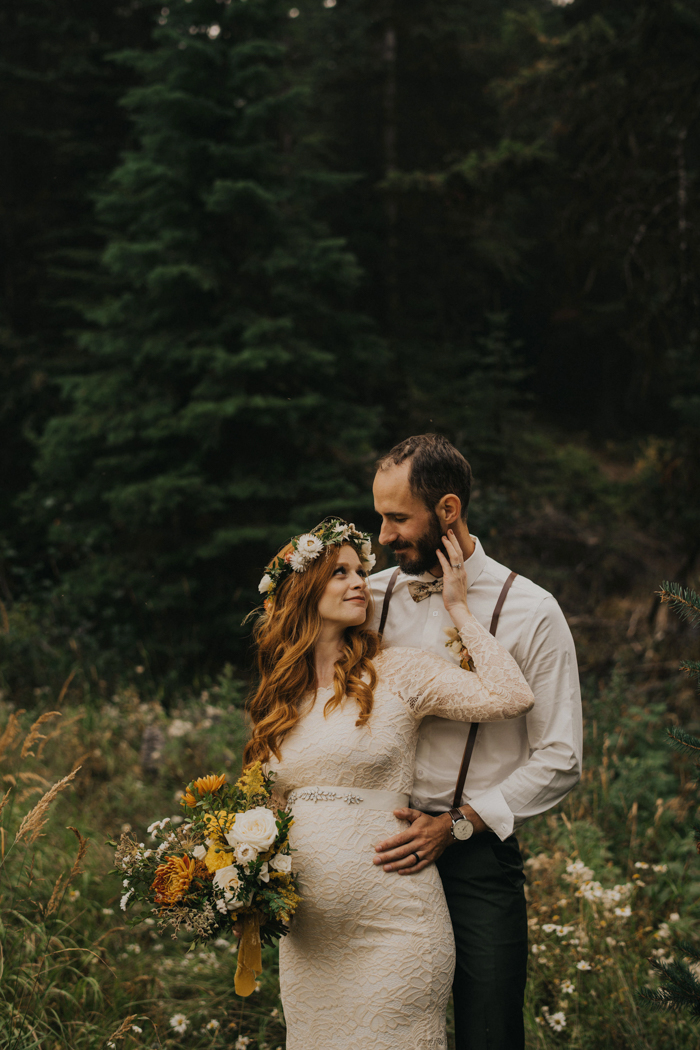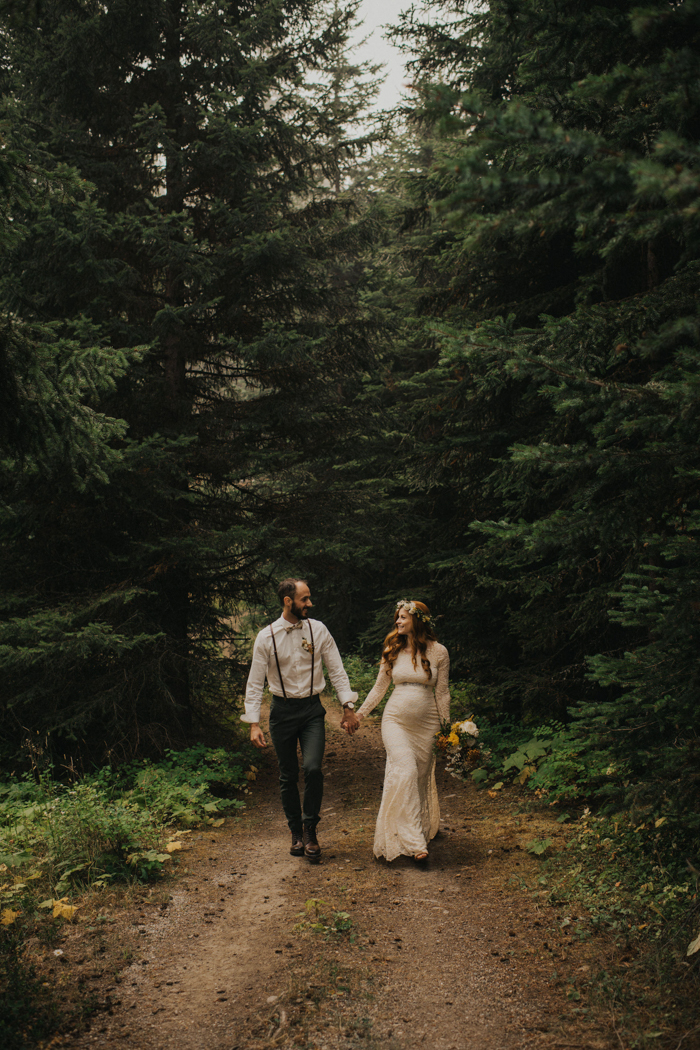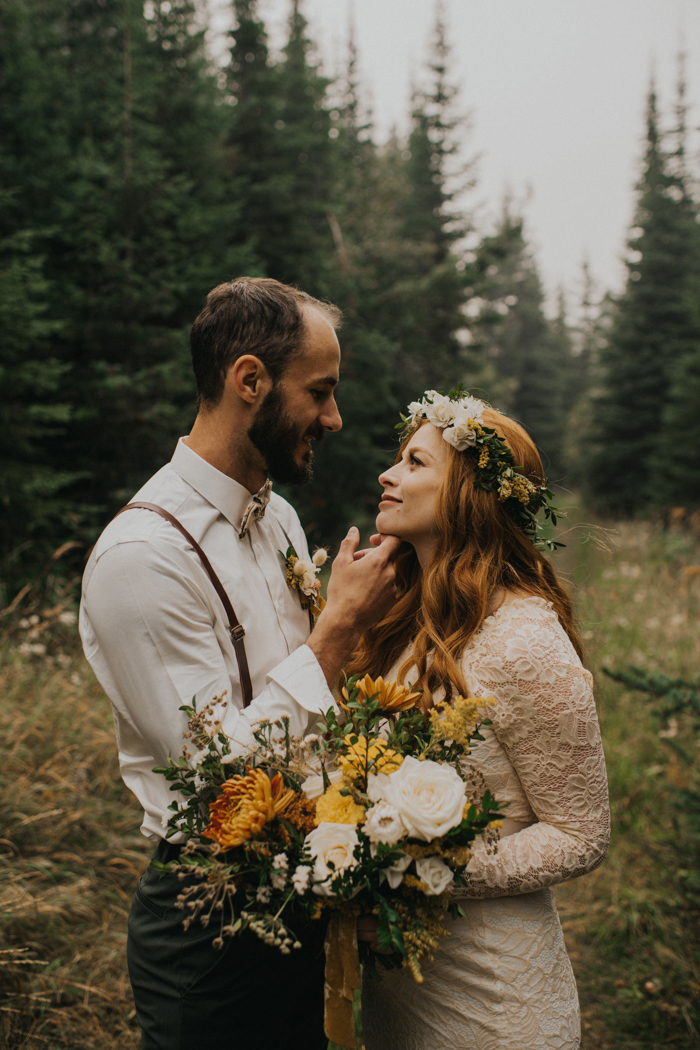 An Outdoor Romantic Cabin Elopement
We both grew up in heavily forested regions of British Columbia and spent a lot of time outside. It was only natural for us to be married outside. The mountains, lake, and trees created the perfect natural backdrop for us.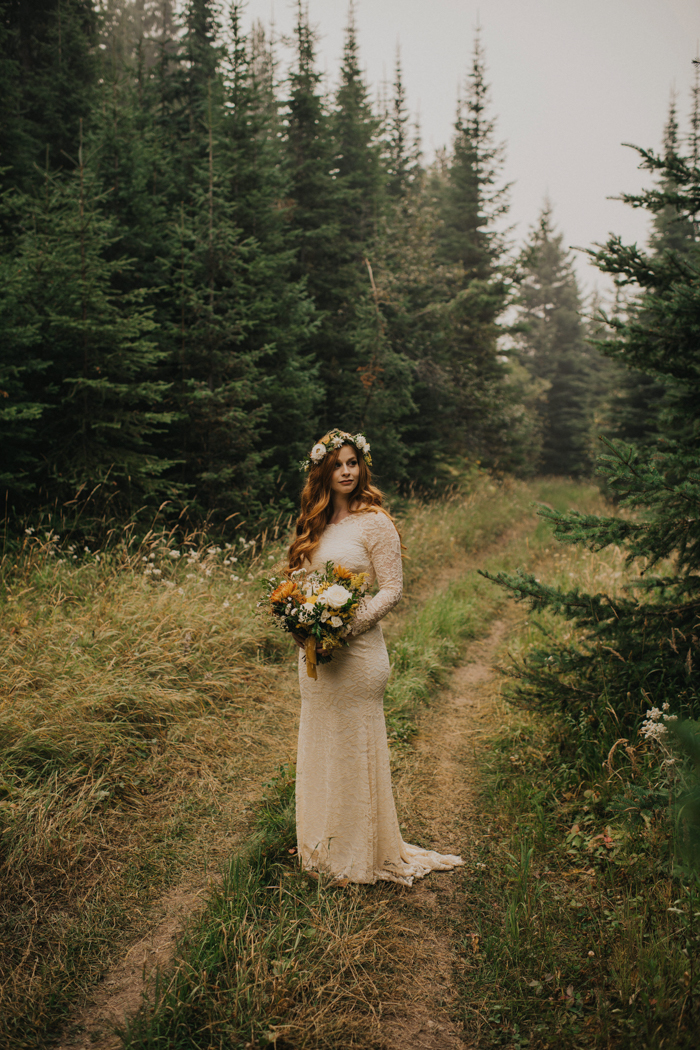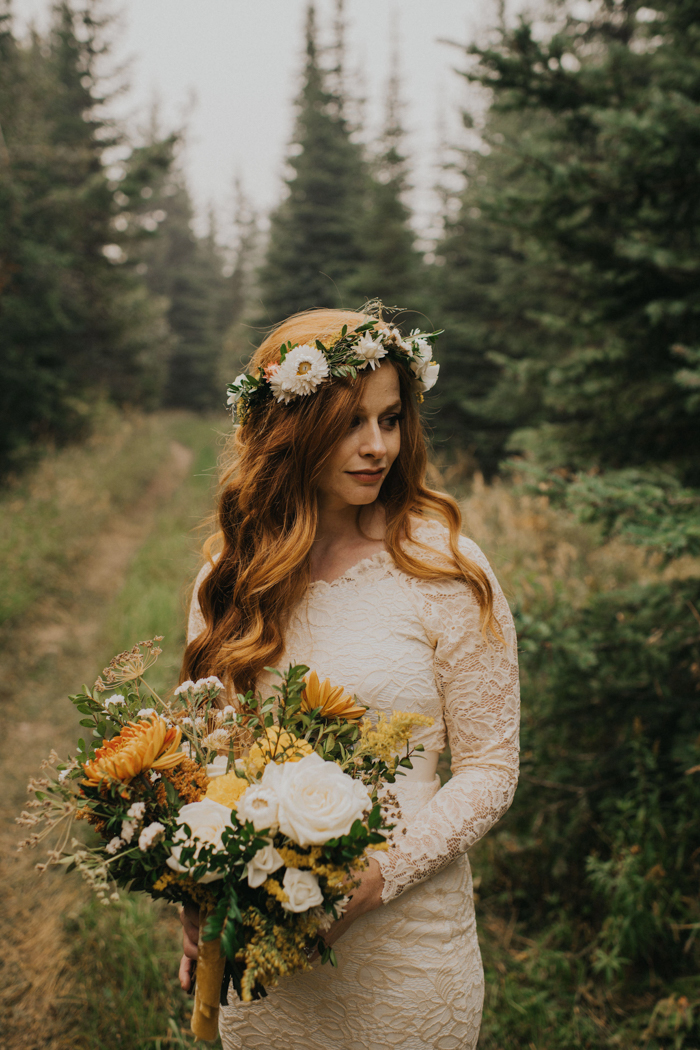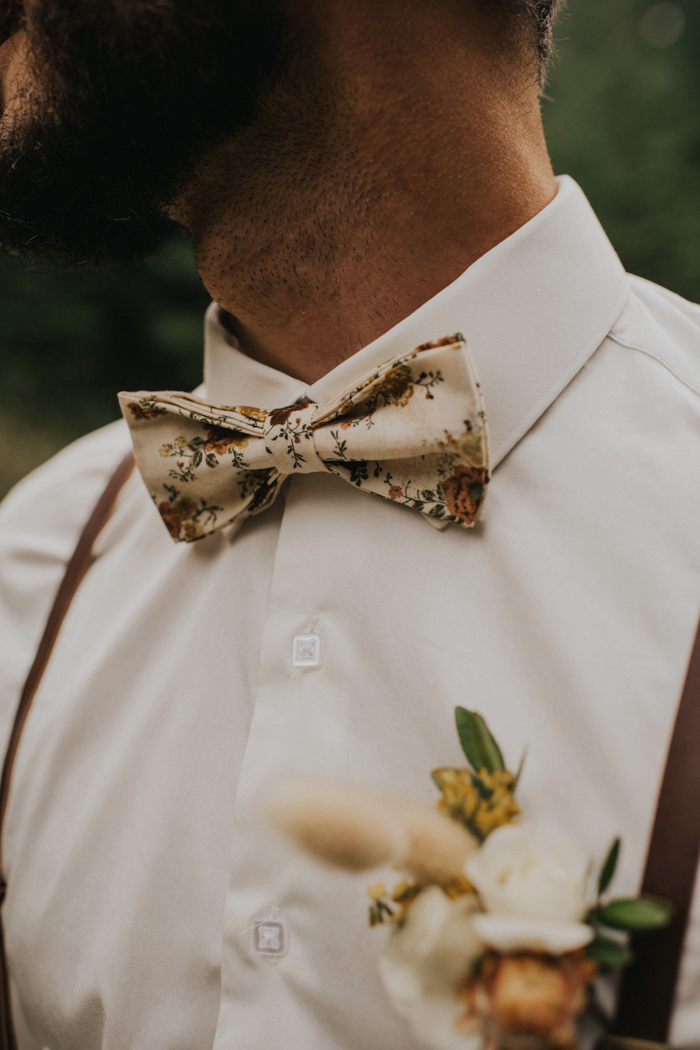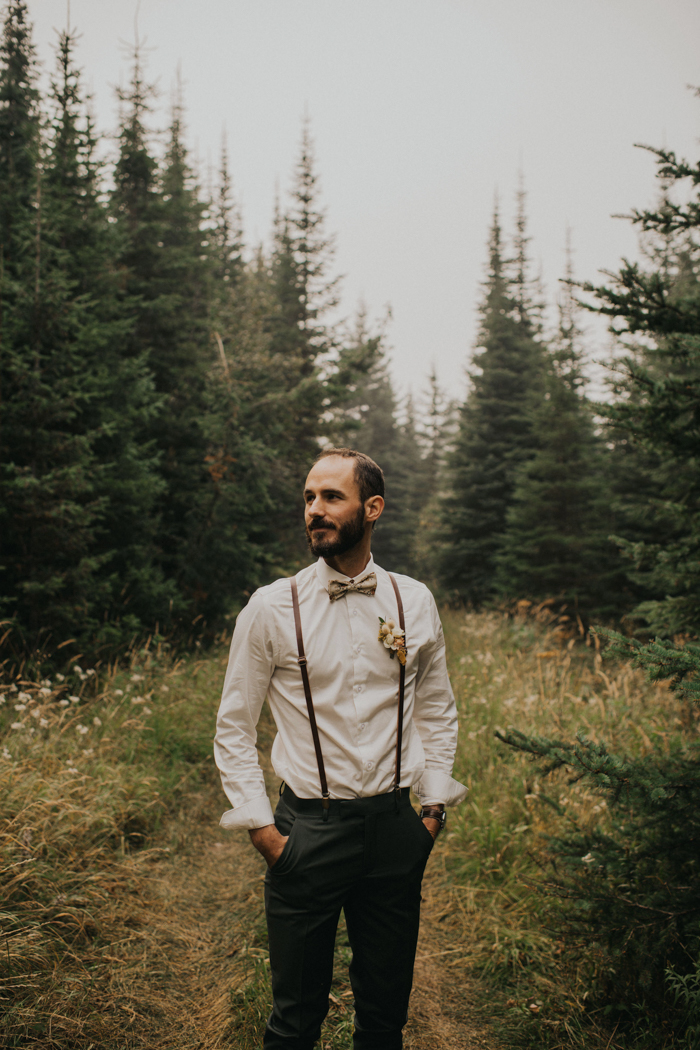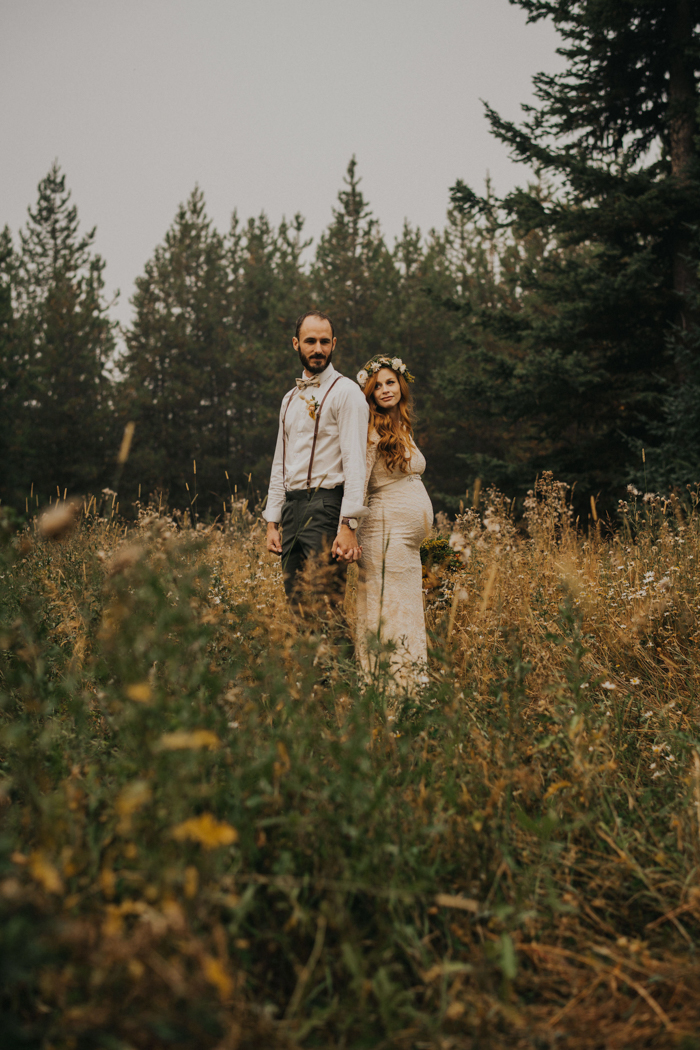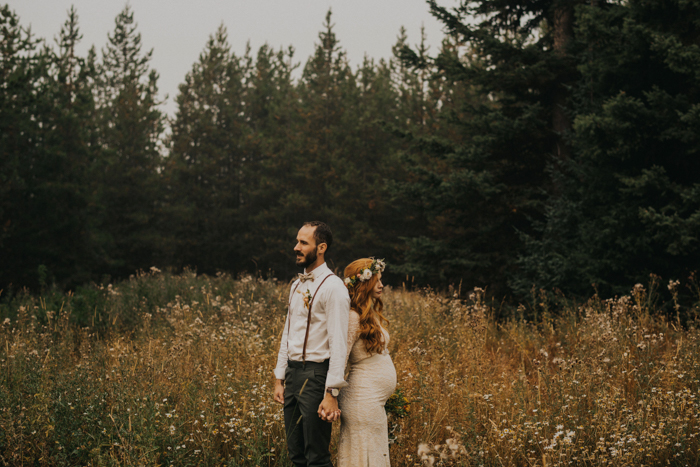 Personalizing Their Elopement
Our wedding was small with only five guests so we were able to easily include them in the ceremony. We did a ring warming. The rings were passed around in a box and each person held them for a few moments and silently warmed them with their blessings and well wishes.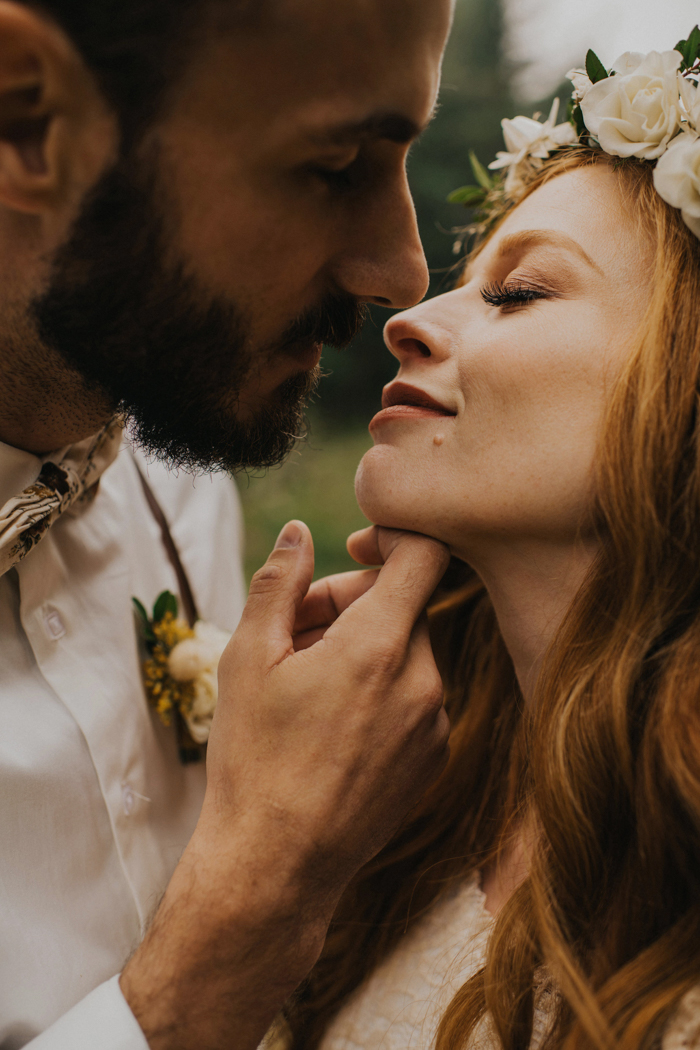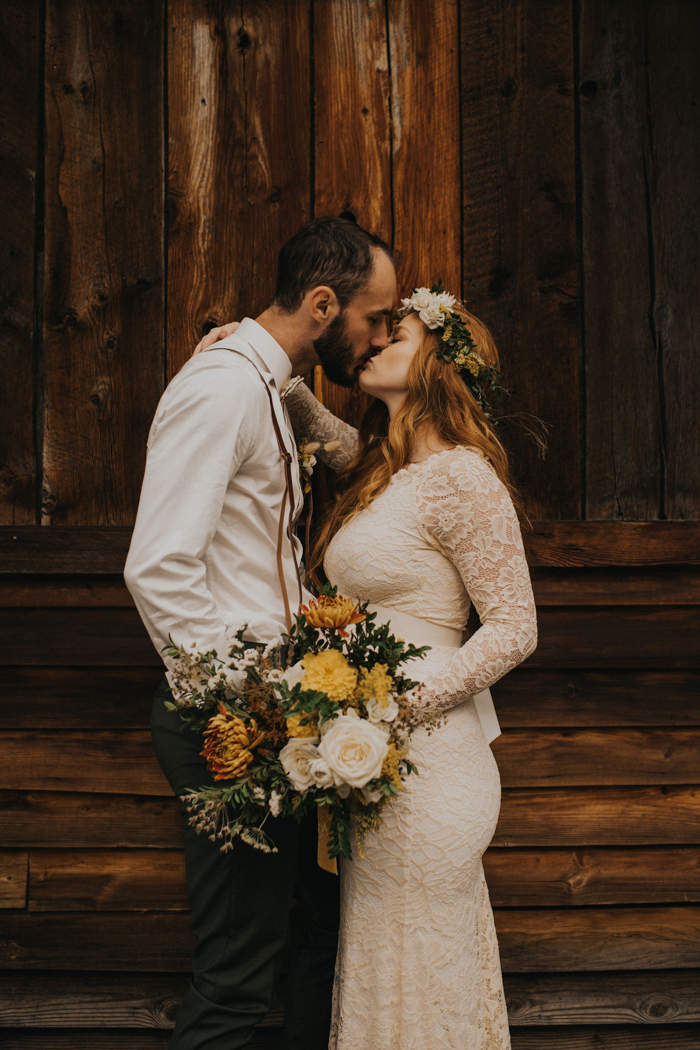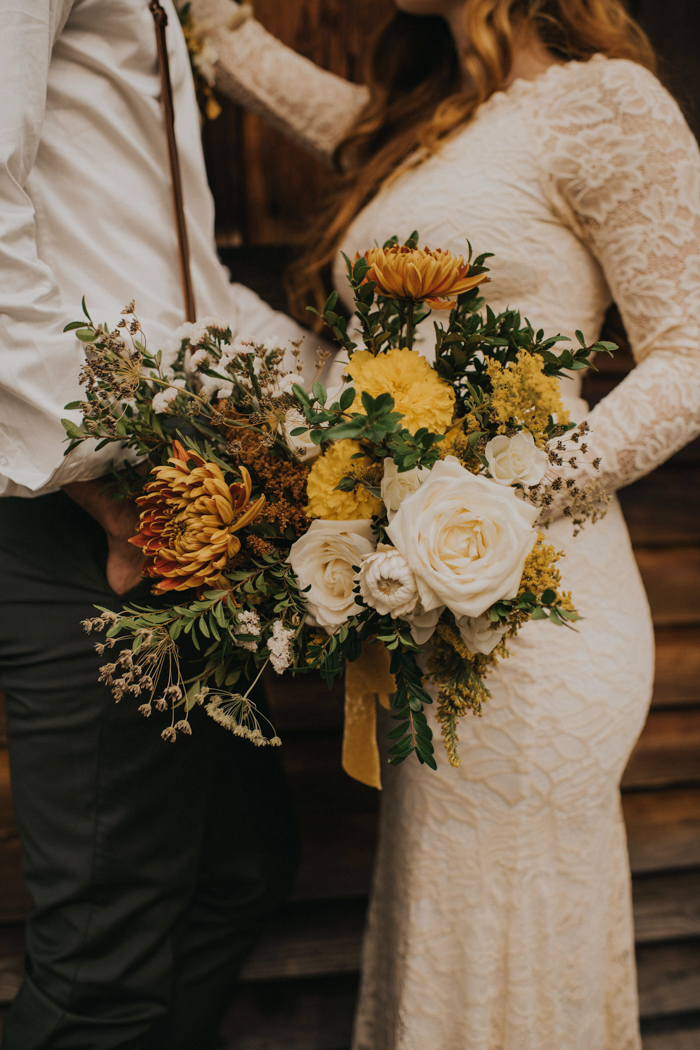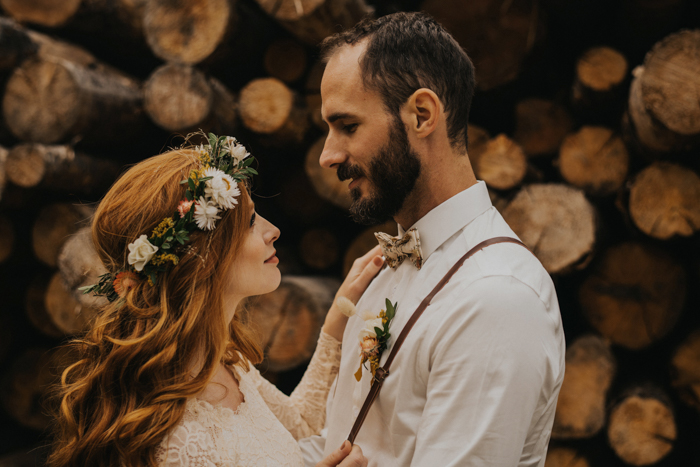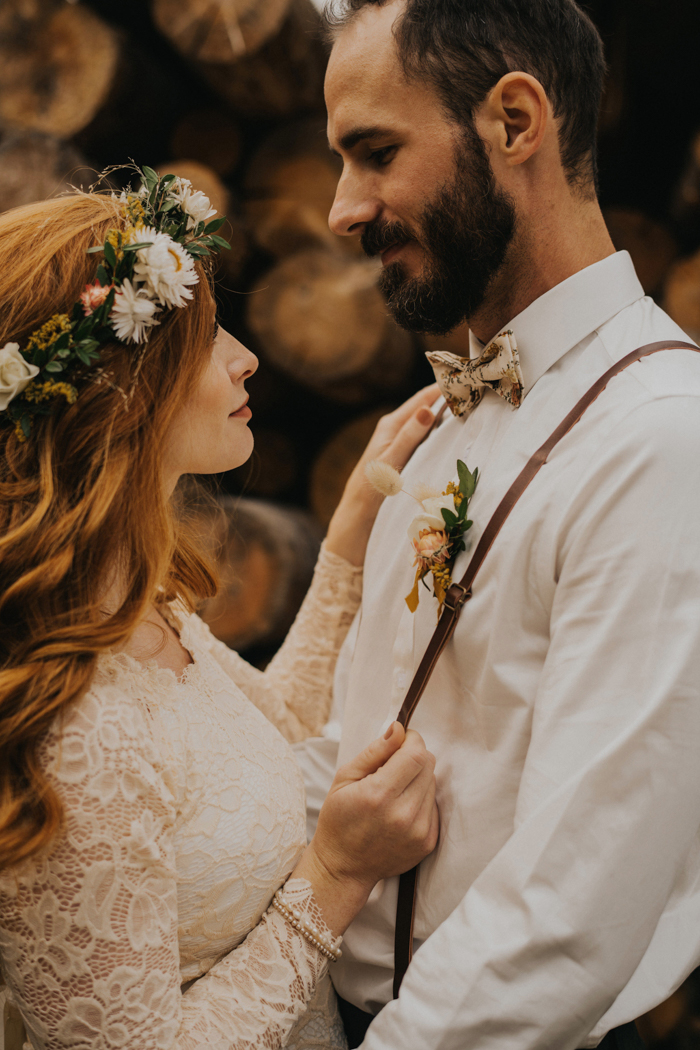 Congratulations Sydney and Mark on their seriously romantic cabin elopement. Thank you to Junebug member Joelsview Photography for capturing and sharing this day with us. Check out his profile in our directory of wedding photographers from around the world. Then, check out these sustainable wedding brands to help you plan an eco-friendly ceremony.