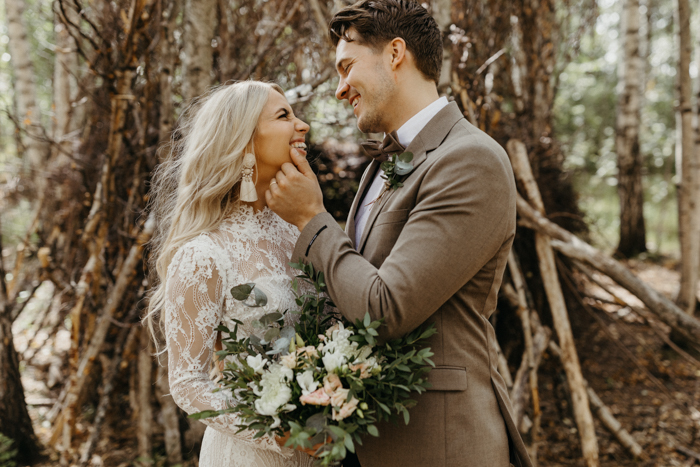 Maria and Juuso's Helsinki wedding was the perfect combination of modern style and bohemian charm! The couple's DIY-heavy decor complemented their indoor/outdoor venue, Bokvillan, adding just the right amount of personality without overwhelming the inherent beauty. Their neutral color palette actually revolved around second-hand brass candlesticks they found at flea markets around the city. Then they brought in furniture, rugs, and accent pieces from their own home along with the prettiest minimal floral designs from Syväsen Kukka to round out the look. Photographer Patrick Karkkolainen could not have captured this day more perfectly, from the couple's private vow exchange to their golden hour portraits!
The Couple:
Maria and Juuso
The Wedding:
Bokvillan, Helsinki, Finland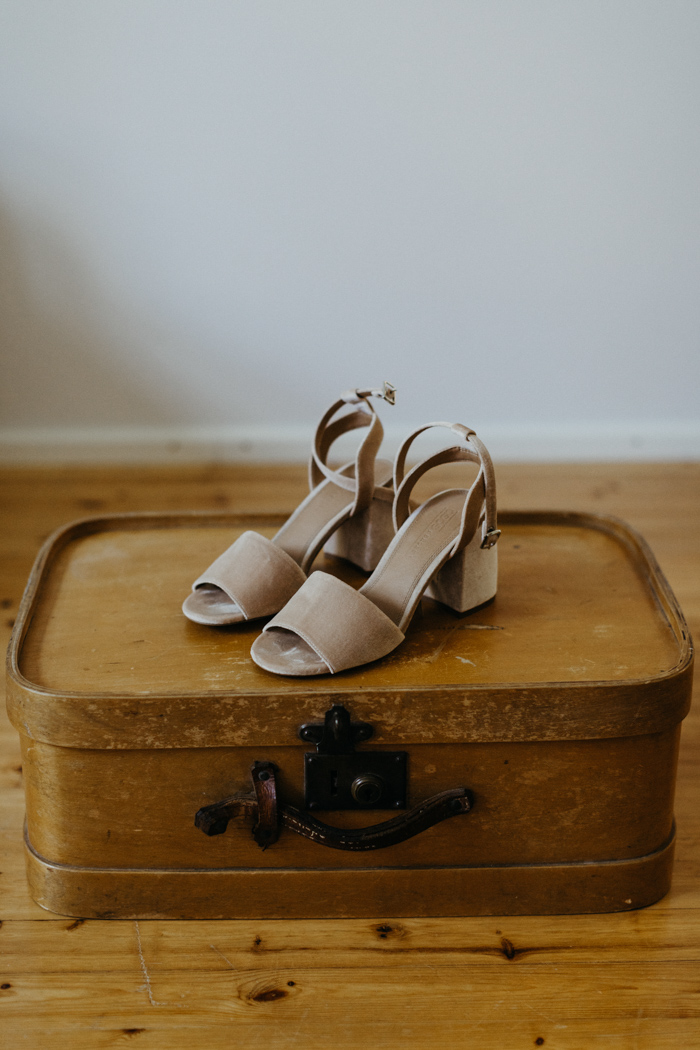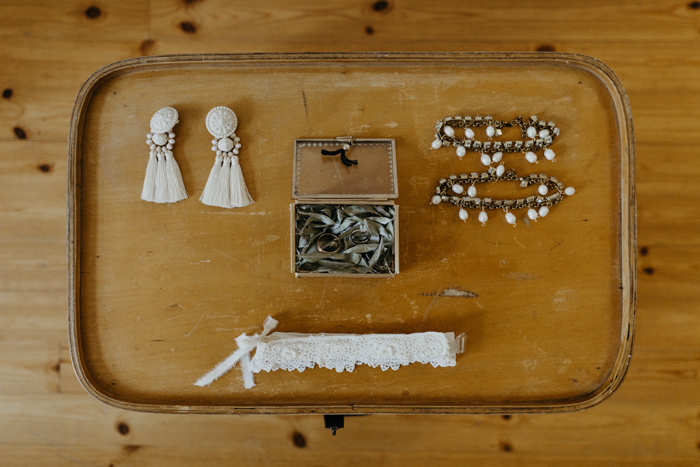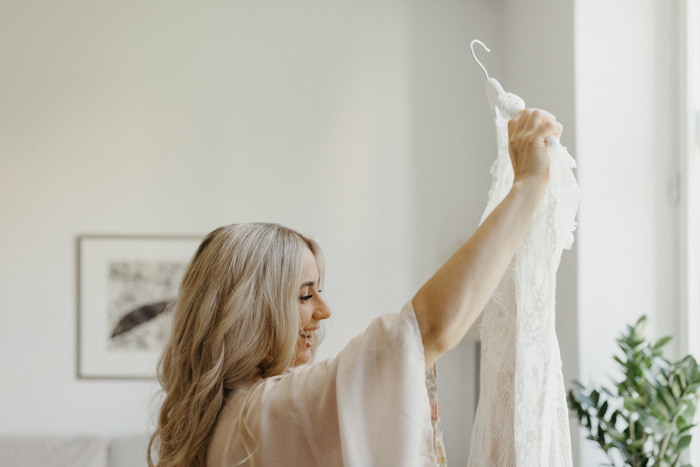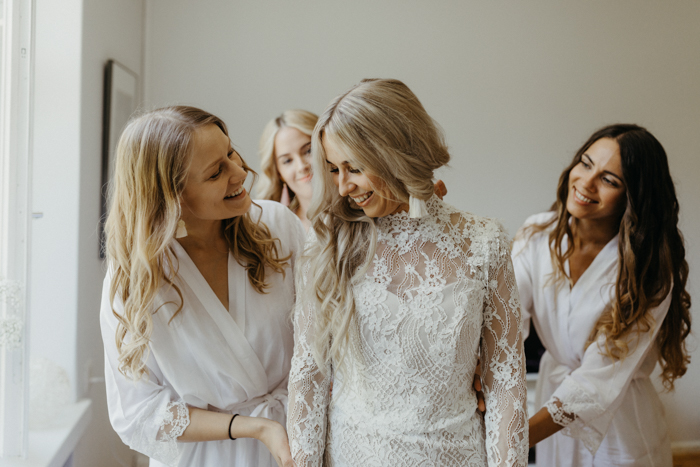 The most important thing was to make the day reflect us and for our guests to feel the love that we share with each other. We wanted them and us to feel at home and to feel like our wedding was a big celebration of love and life itself.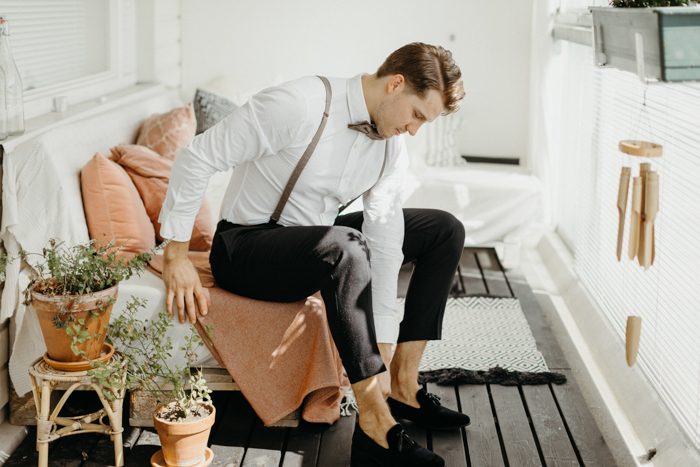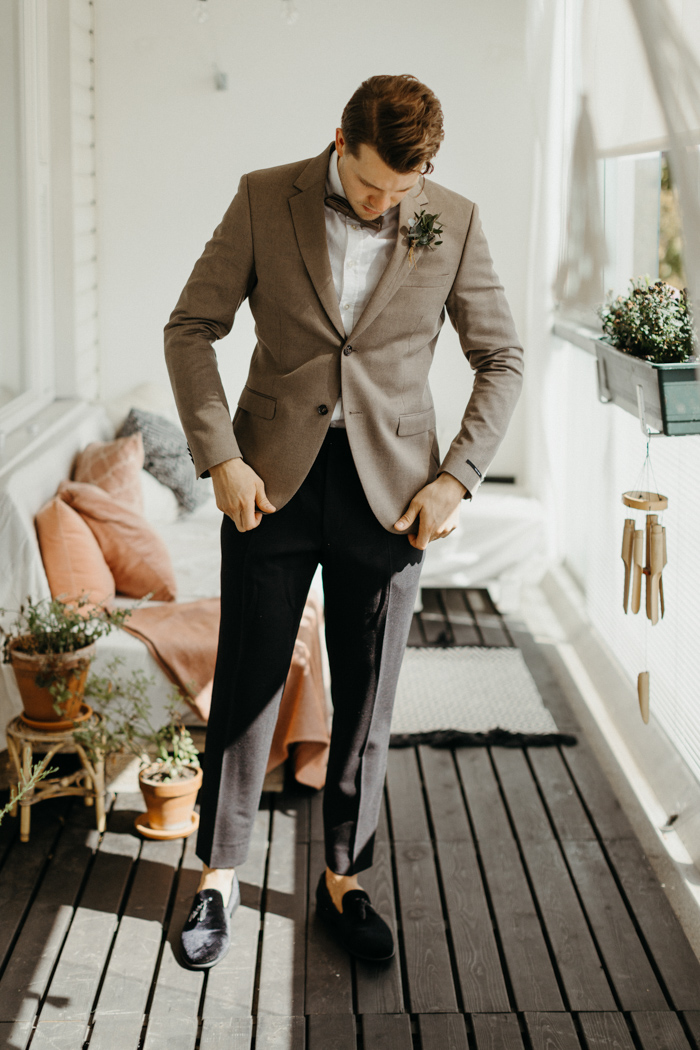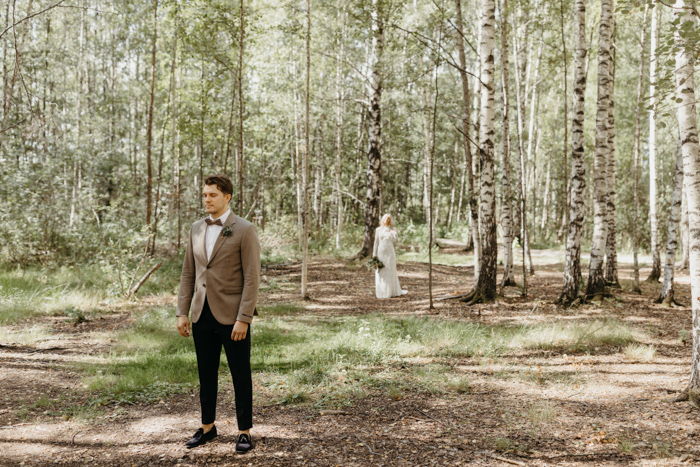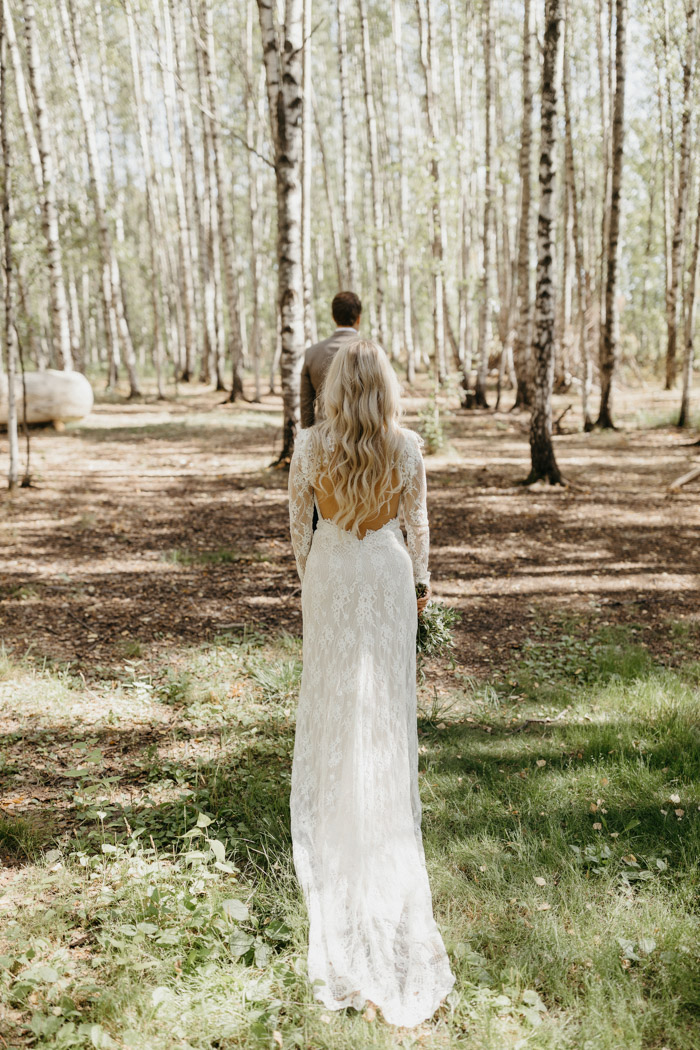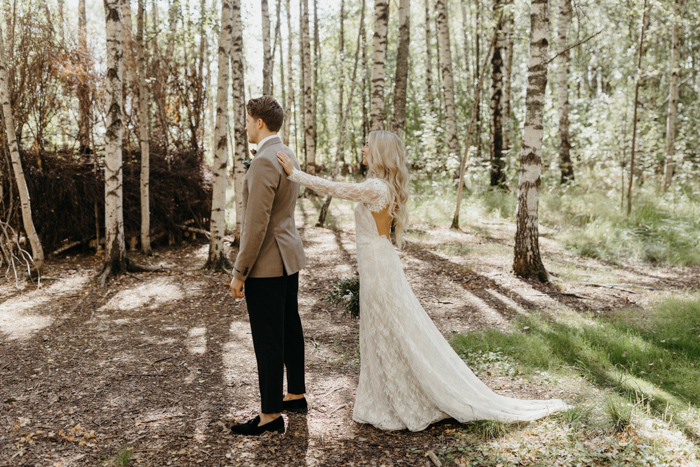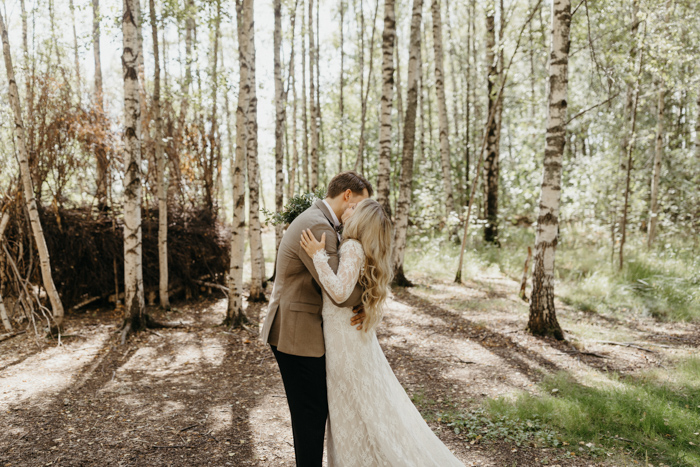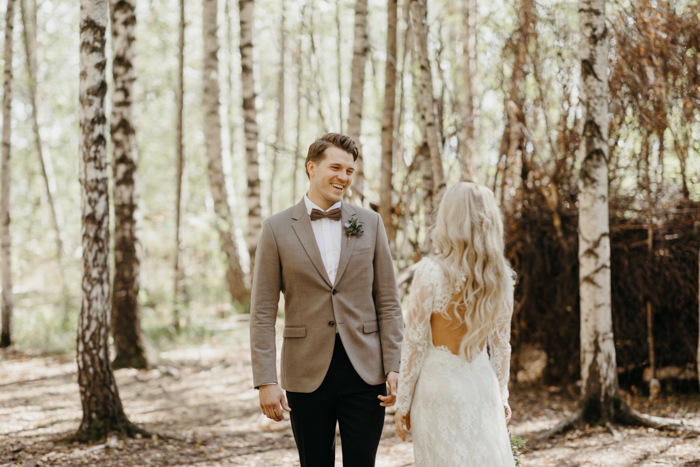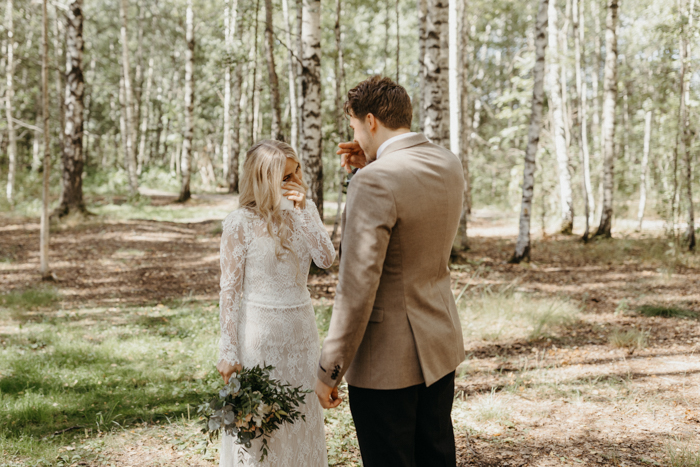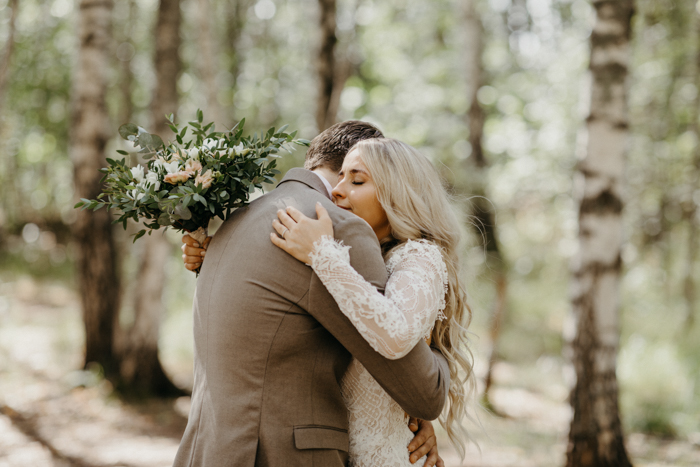 Our vows, which we shared before the ceremony, were the most memorable part of the day. The things that we said to each other will live in our hearts forever. Also, seeing our guests dancing to the Latin rhythms that our performer Daniel Baro played in the evening. Even our dads got excited and got to dancing!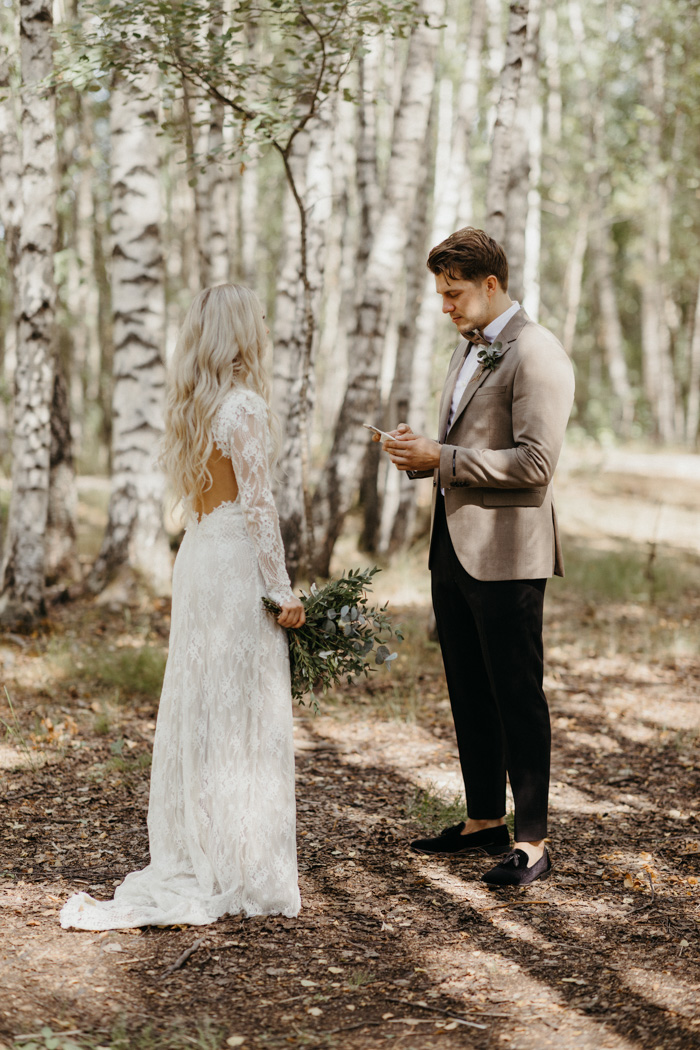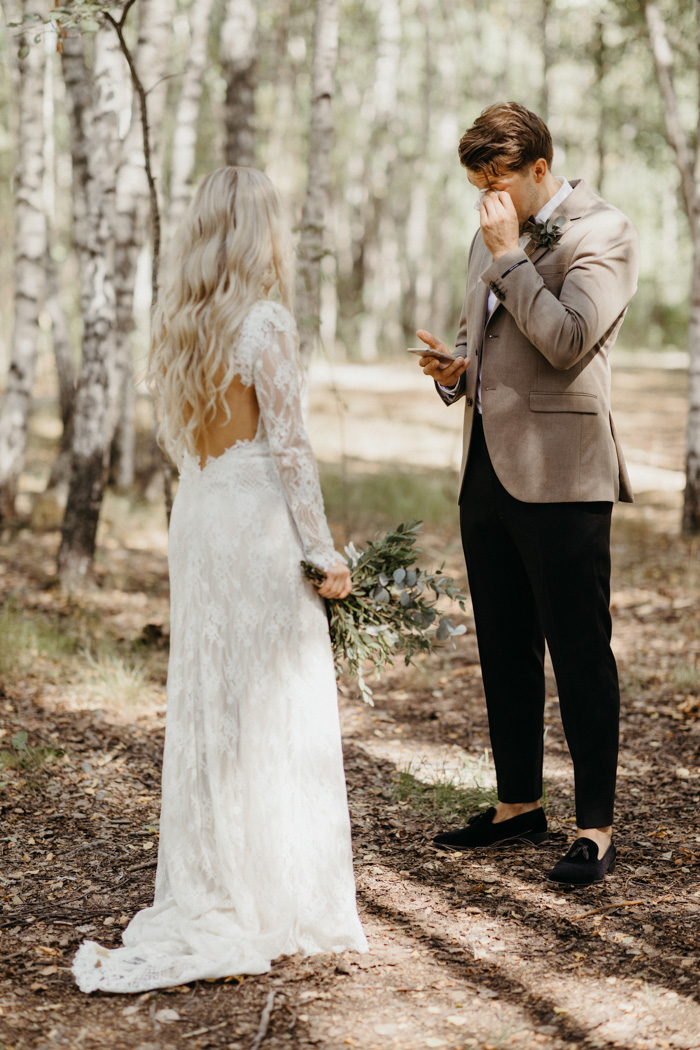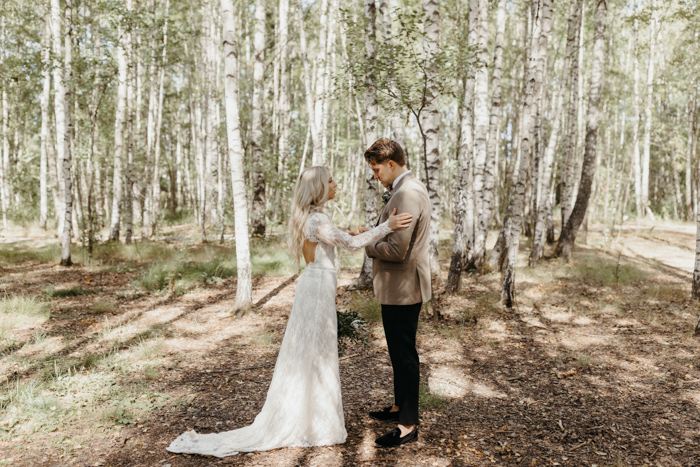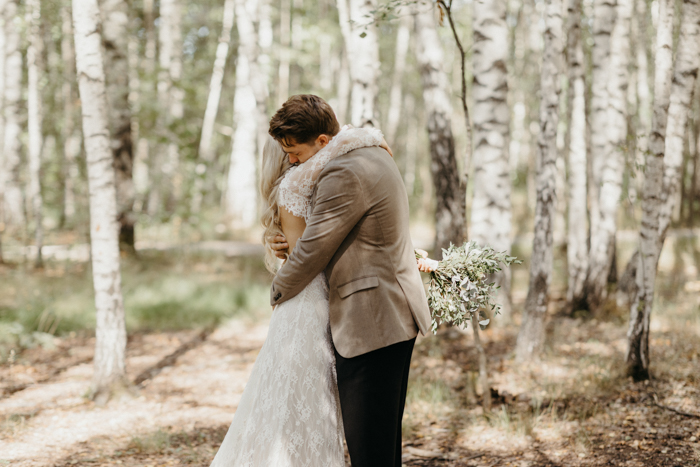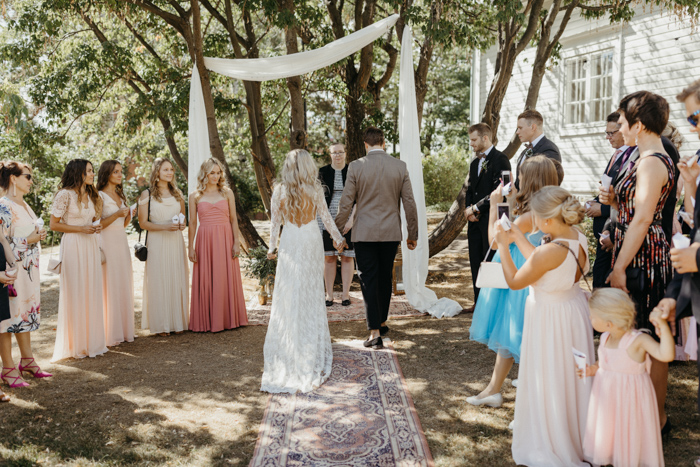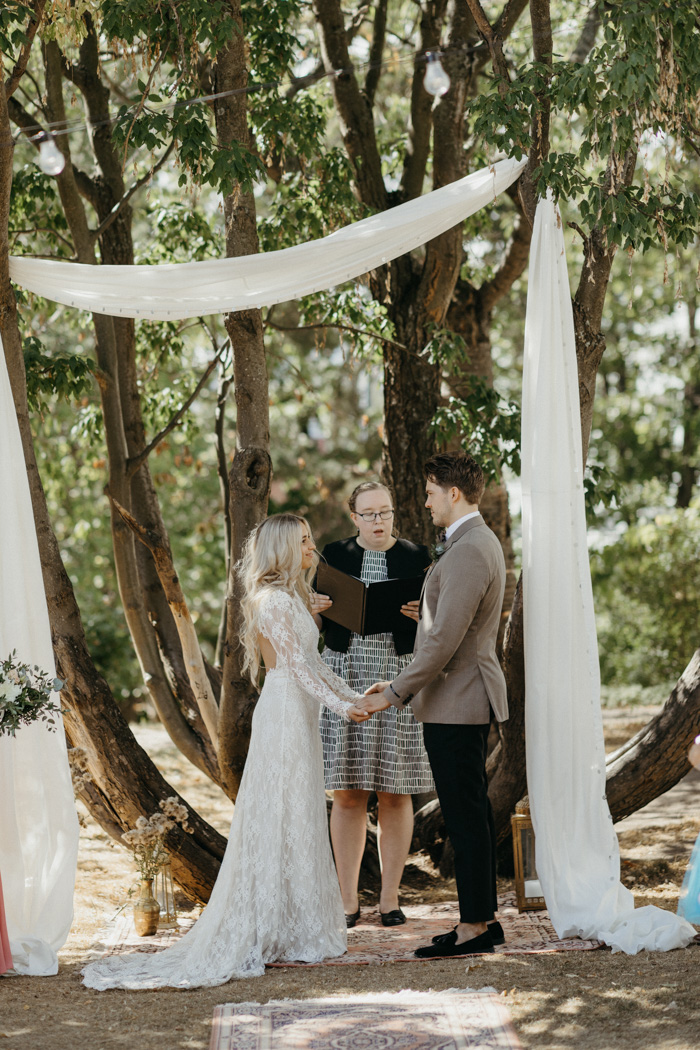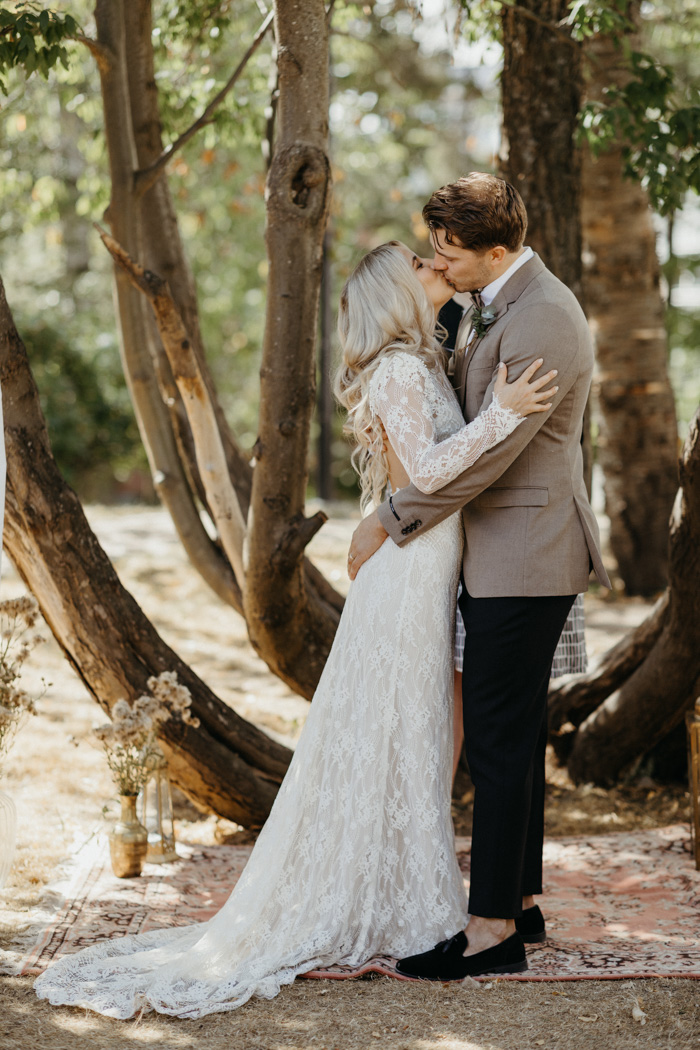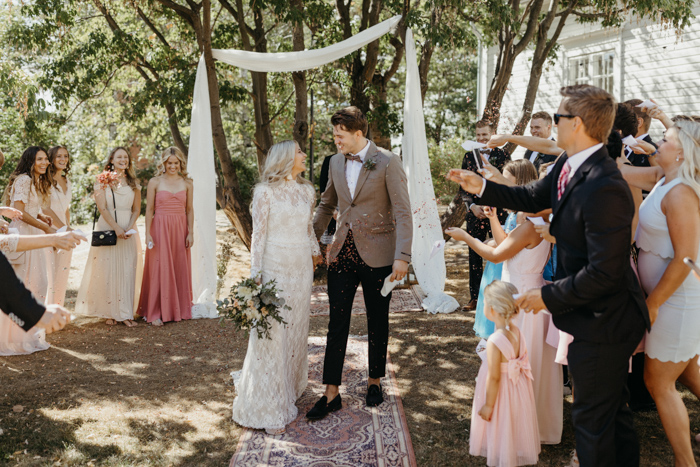 Originally, we wanted a specific waterfront venue but, unfortunately, it had closed the year we got married. It was important for us to be able to decorate the venue the way we wanted and that it had a yard in which we could have the ceremony. We also needed to be able to bring our own food and drinks, because we wanted to have a low budget wedding so we could save money to travel! Bokvillan turned out to be even better than the venue that we originally wanted and the yard was perfect for every part of the day!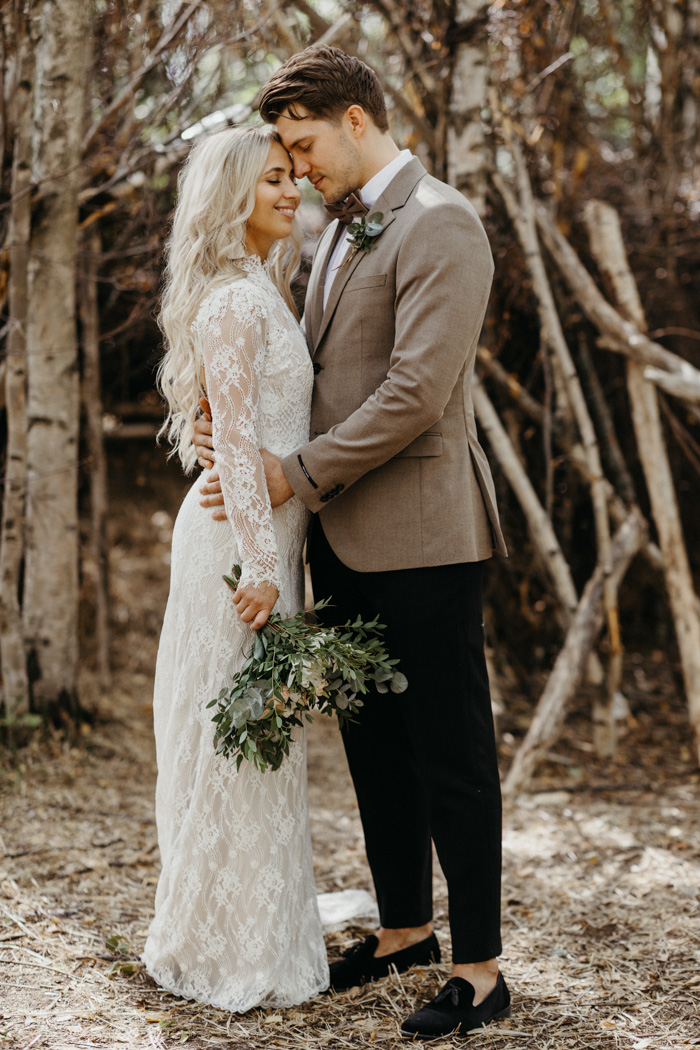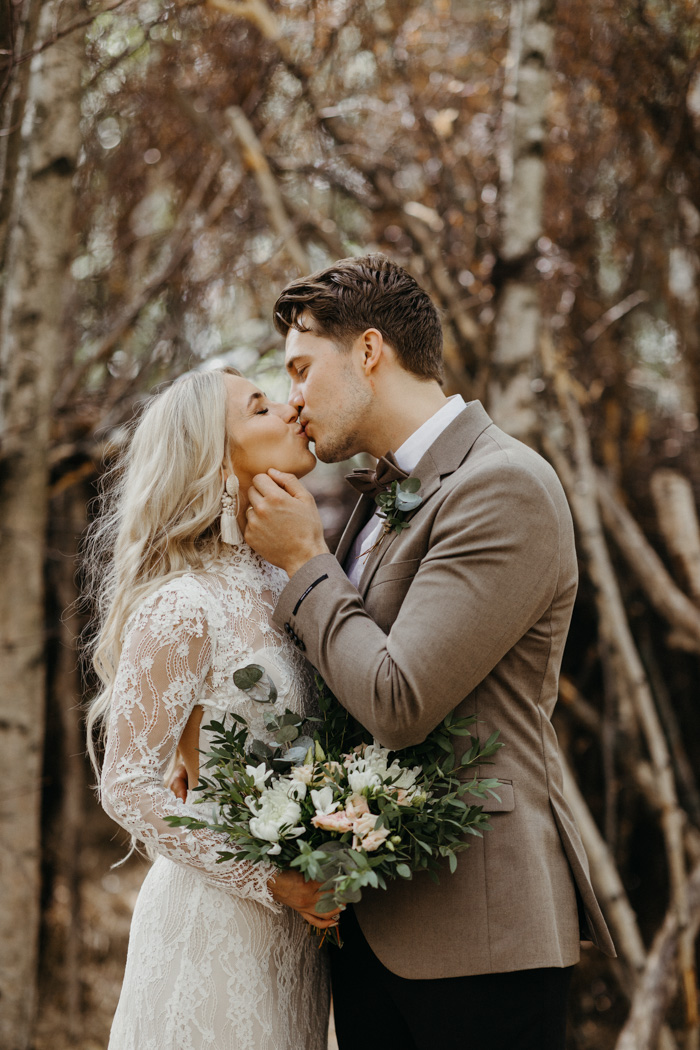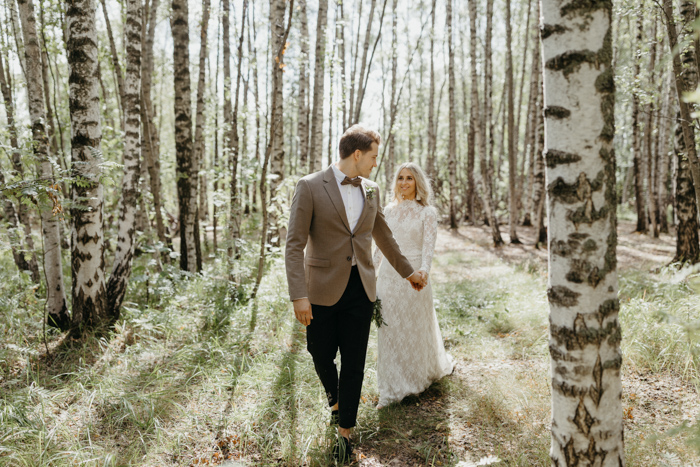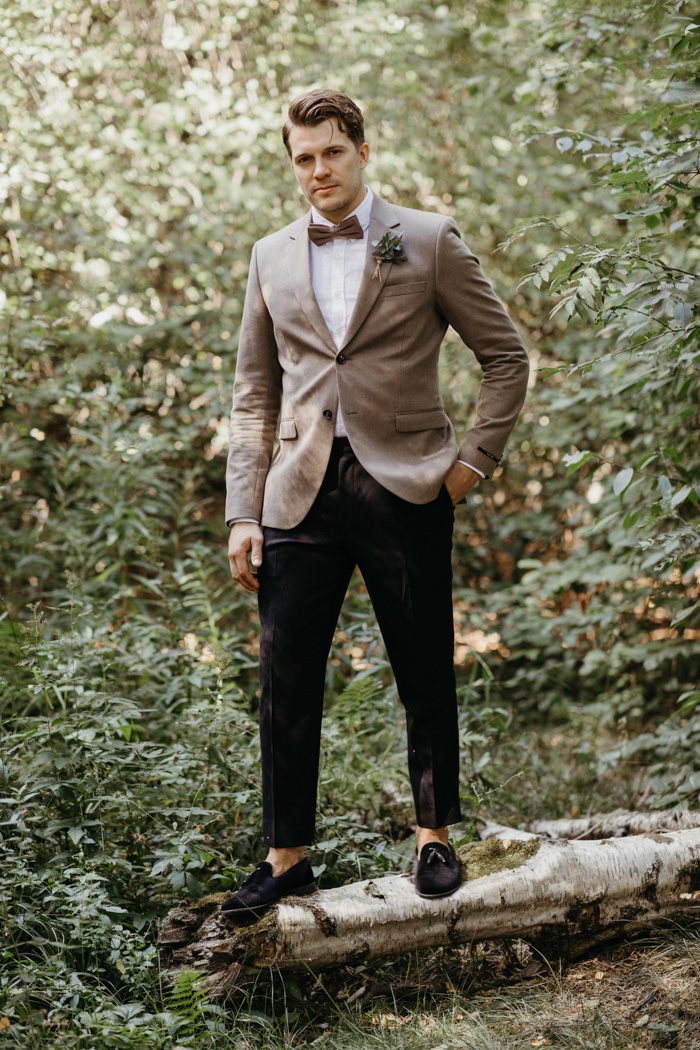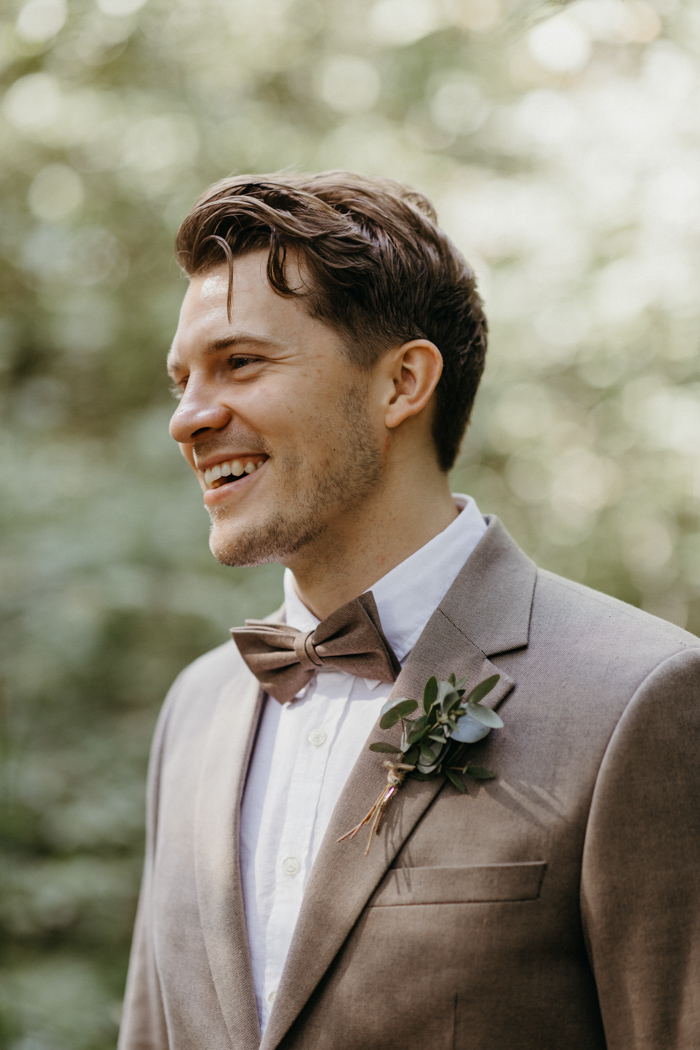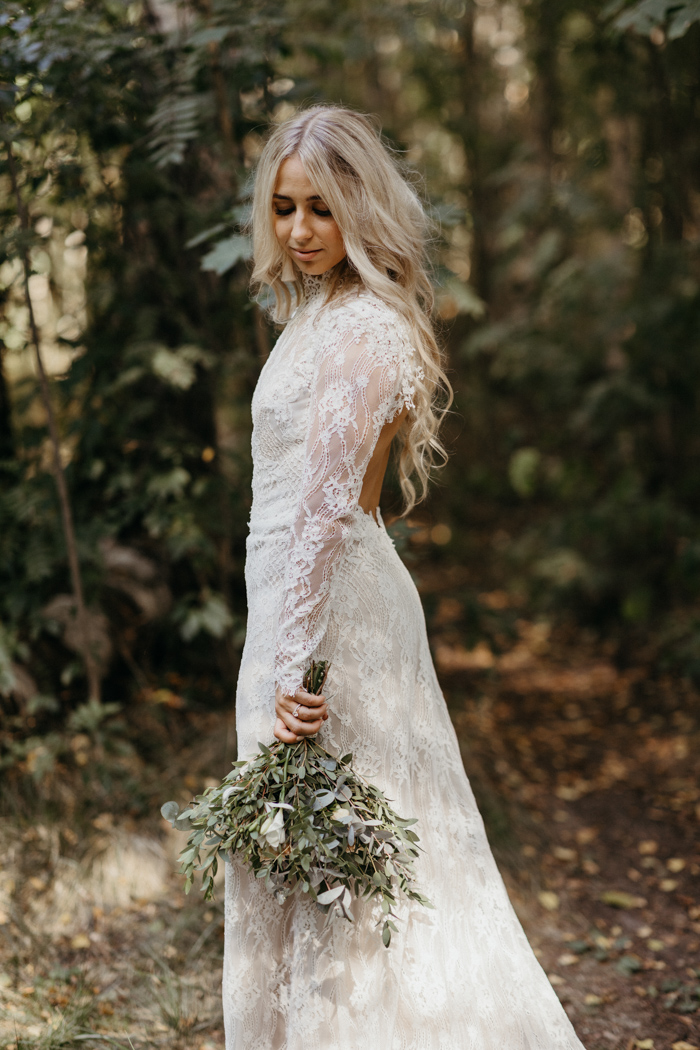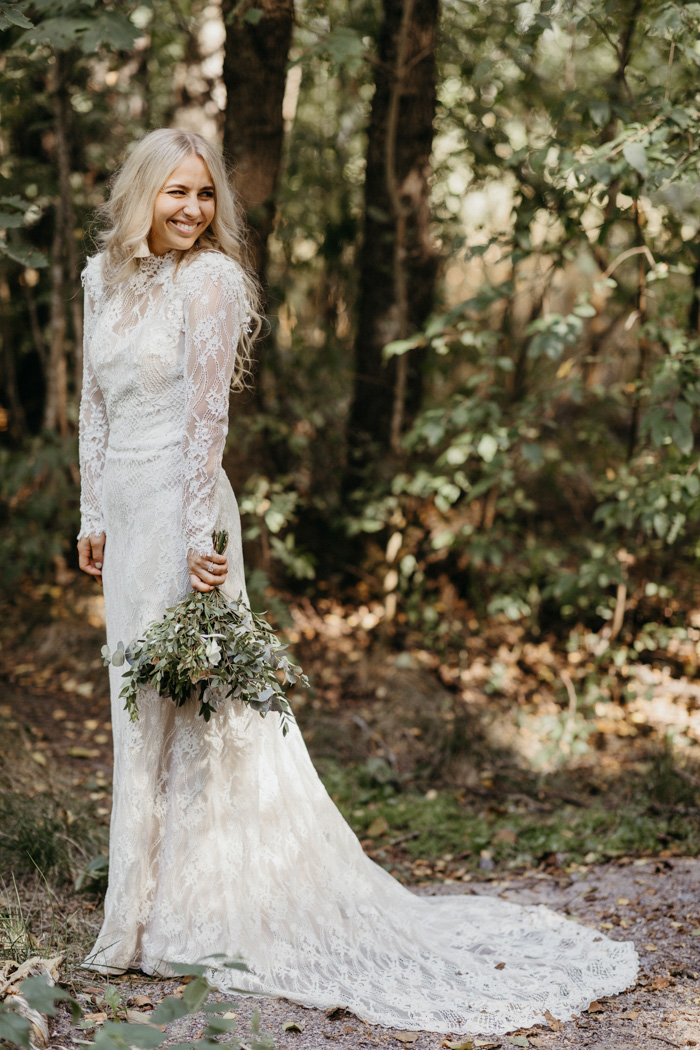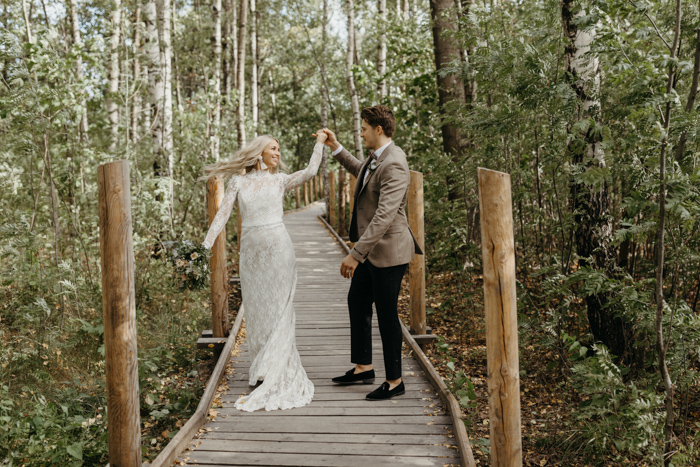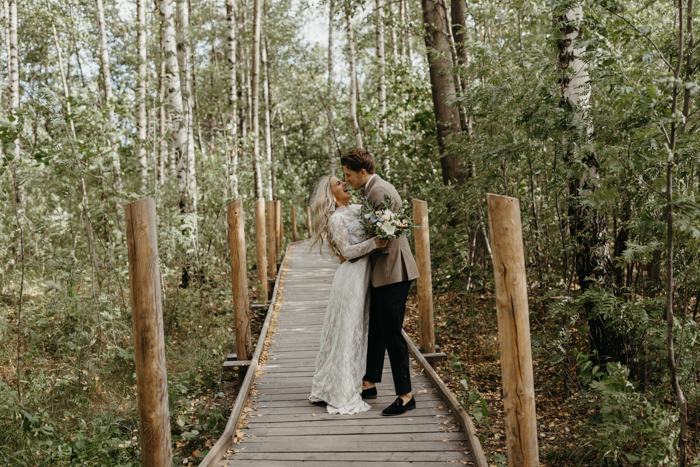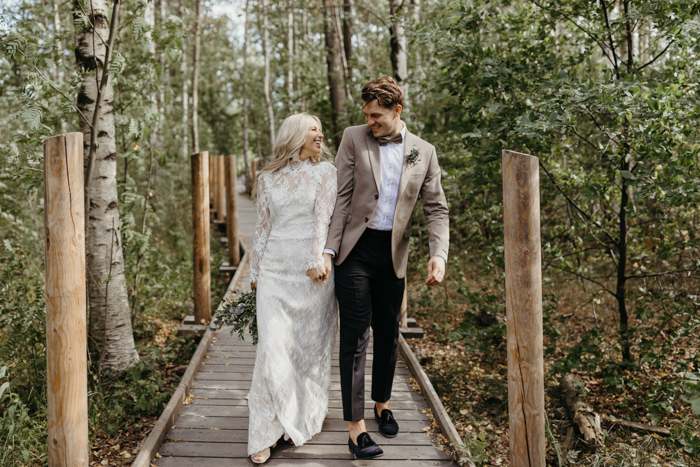 We wanted a bohemian, relaxed, Moroccan vibe with the decoration. We thought it would reflect us pretty well and the wedding would look like us! All the carpets, furniture, and most of the decorations were from our home. Our color palette was based around the brass candlesticks that I bought from flea markets all around Helsinki.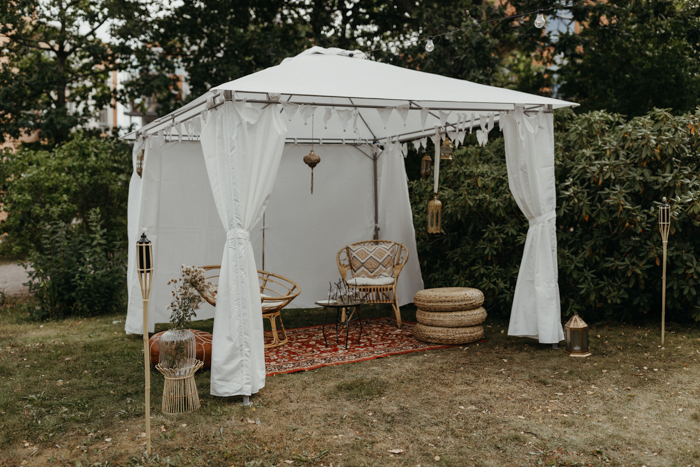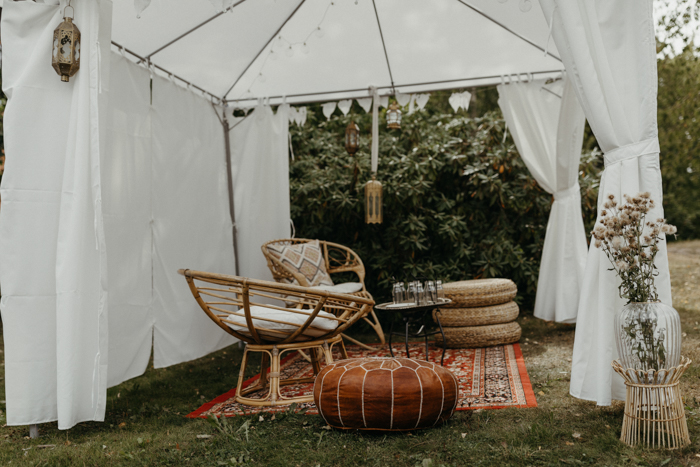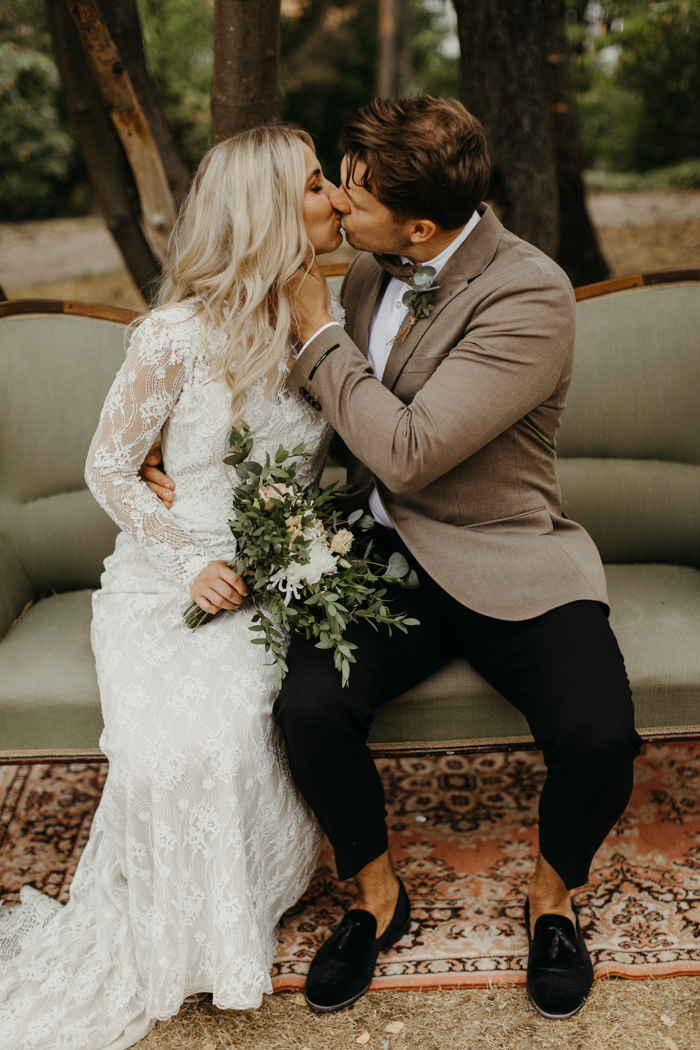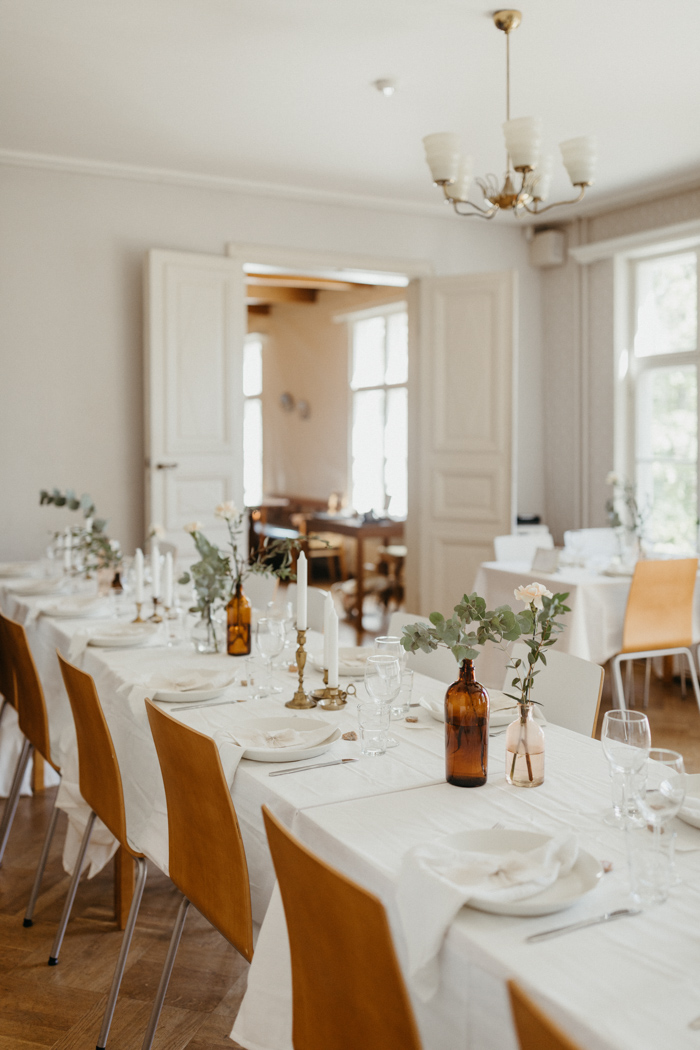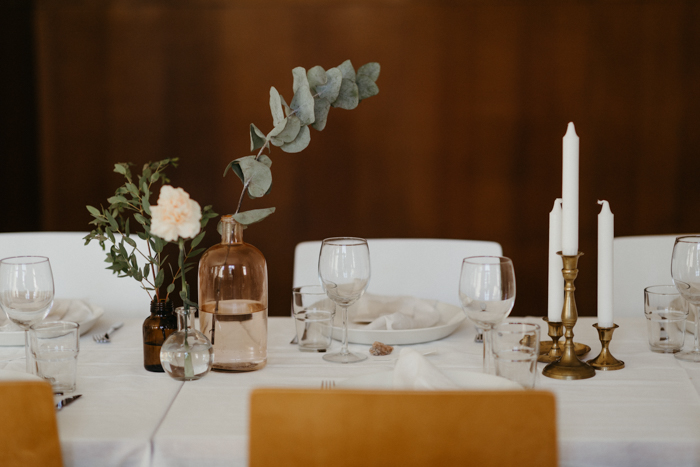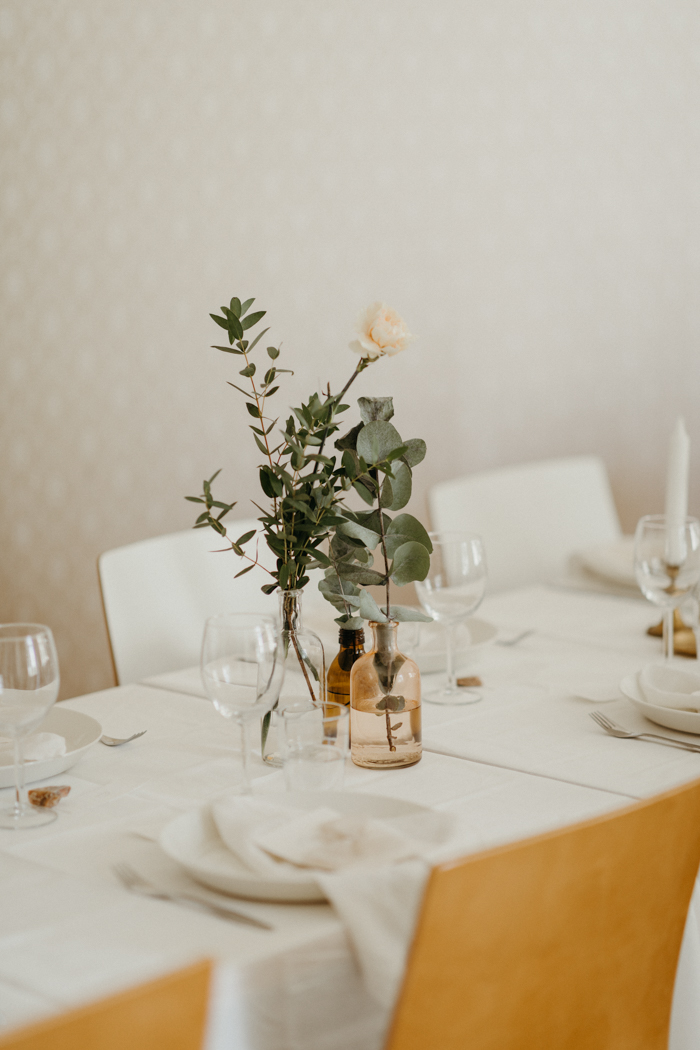 We decided that we would not buy additional favors, but we did pick up beautiful stones from our yard to give as gifts for the guests! I wanted them to take something beautiful with them from our wedding, so when they look at the stone they will remember the special day when they were with us celebrating our love.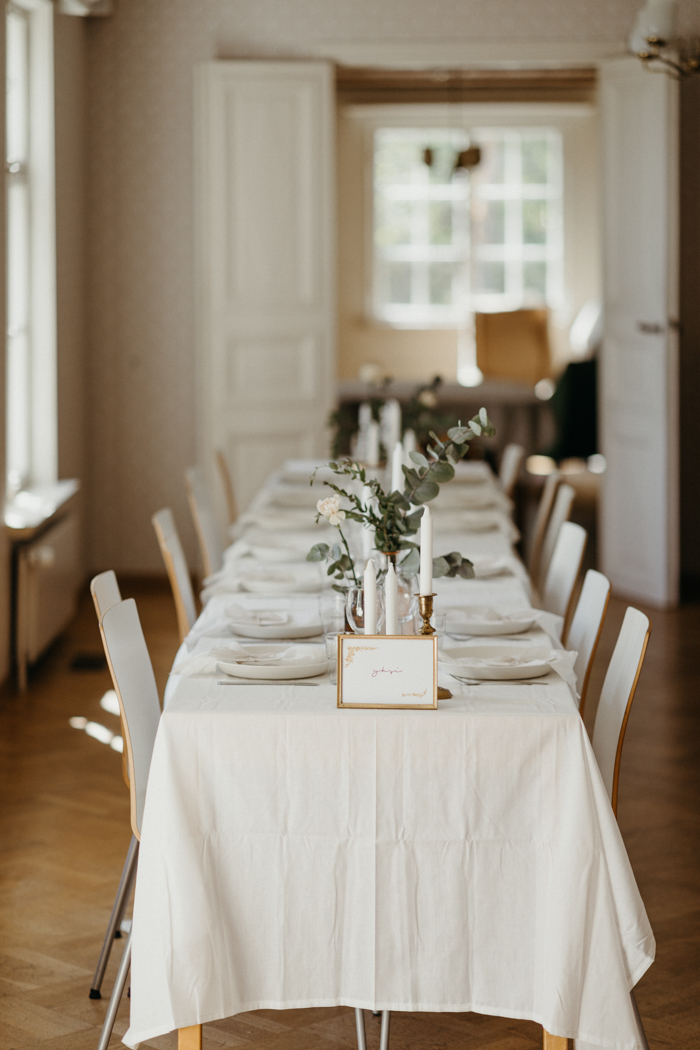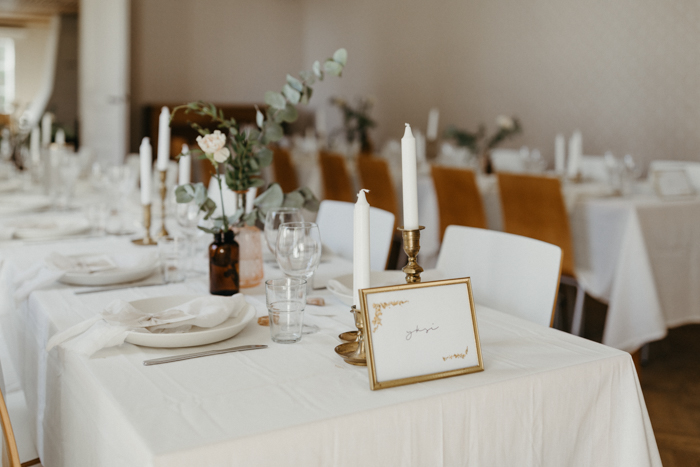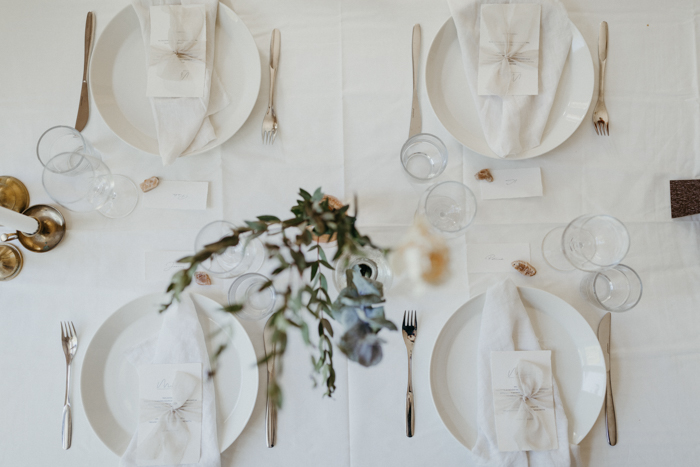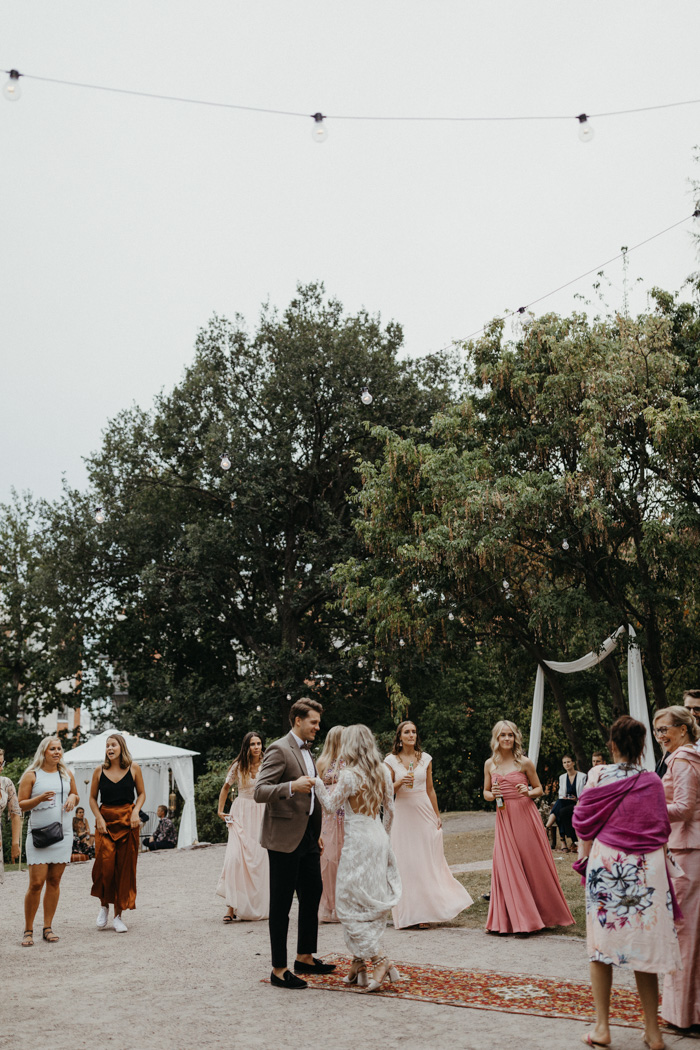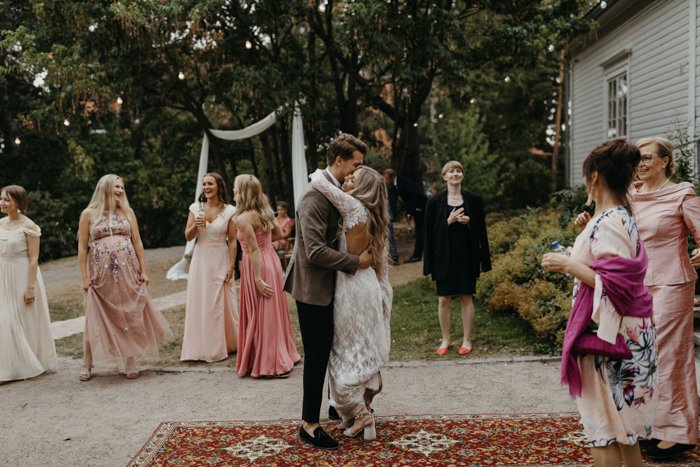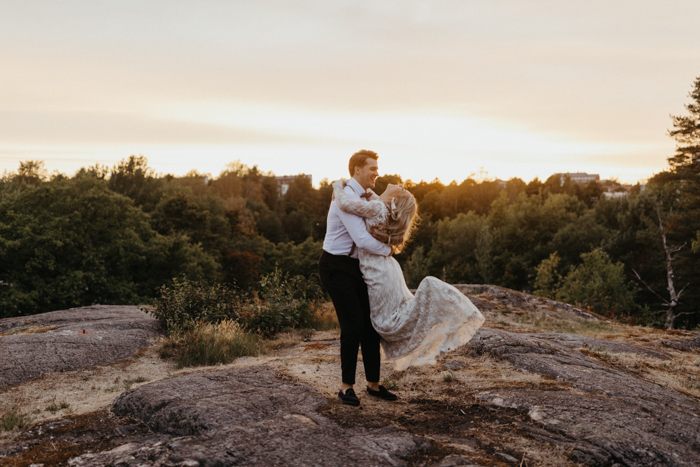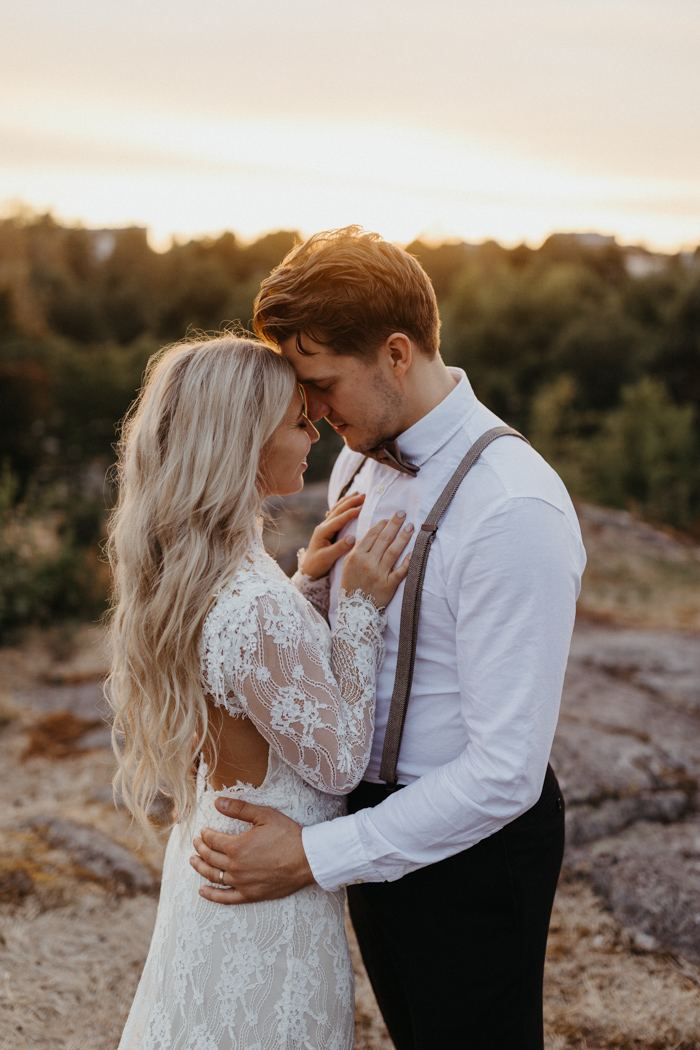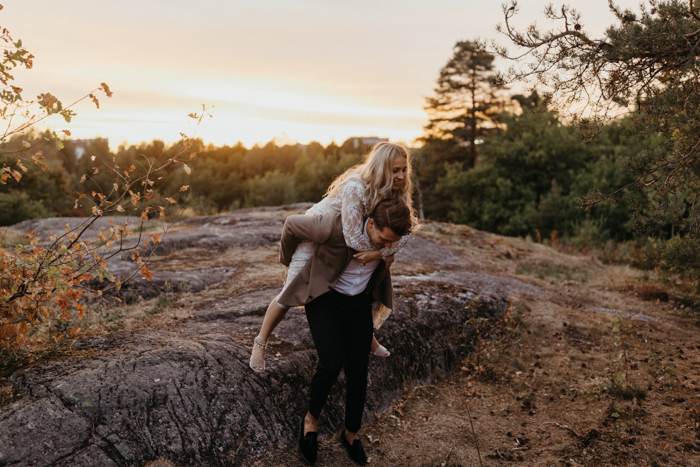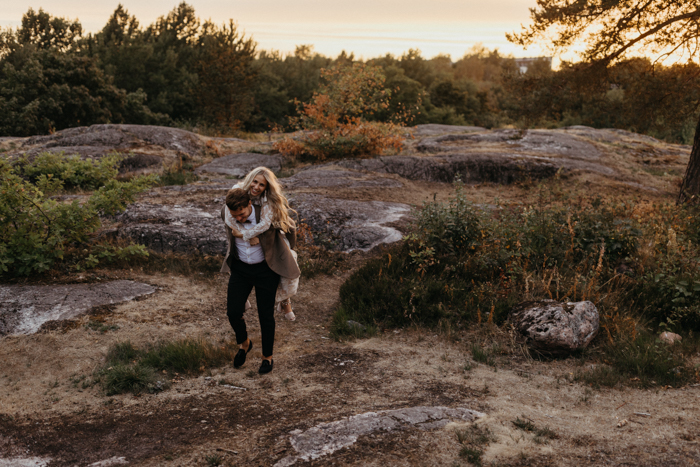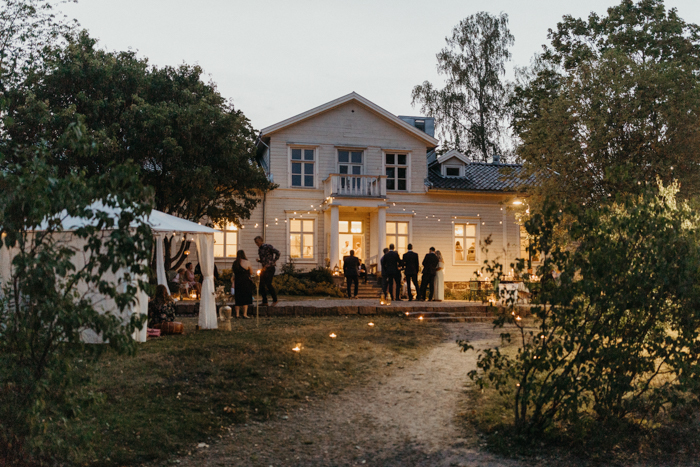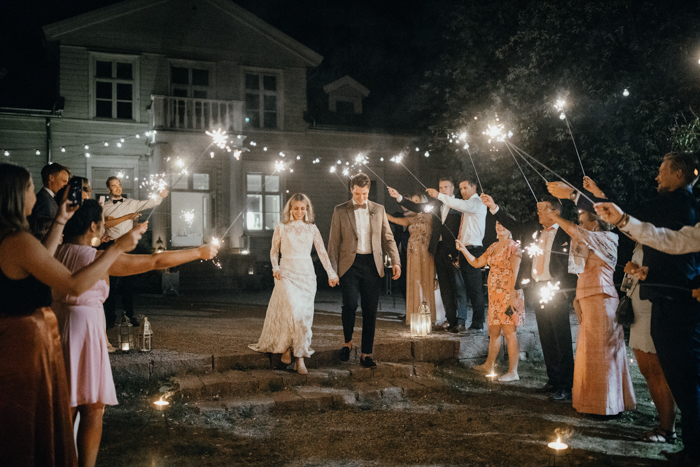 Our biggest congratulations, Maria and Juuso, and thank you for sharing your special Helsinki wedding with Junebug! If you loved this Scandinavian wedding, you have to see this rustic Scandinavian Inspired Vancouver Wedding at Roundhouse Community Arts and Recreation Centre!