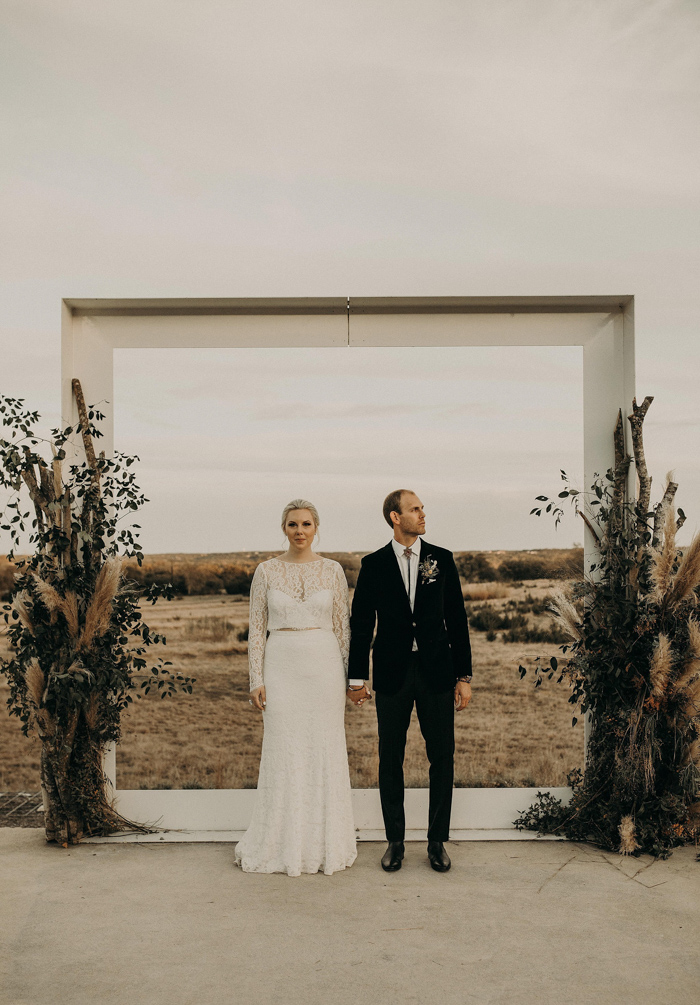 When their original plan for a castle wedding in Austria changed to a Prospect House wedding in Texas, Courtney and Colt created a remarkable celebration inspired by the forests in their second home! The Flower Girl brought actual trees into the space to create the most epic faux-forest ceremony backdrop, used cacti of all shapes and sizes to create dynamic tablescapes, and even hung branches and greenery from the ceiling to make every inch of the venue feel like it was outdoors. The design, created by Silver Thistle Weddings, had a distinctly Scandinavian feel but with a hint of rustic Texas charm and, of course, tons of the couple's personality. We couldn't be more excited to share these images captured by Nikk Ngyuen Photo, especially for those couples who love the modern, minimalist wedding trend!
The Couple:
Courtney and Colt
The Wedding:
Prospect House, Dripping Springs, Texas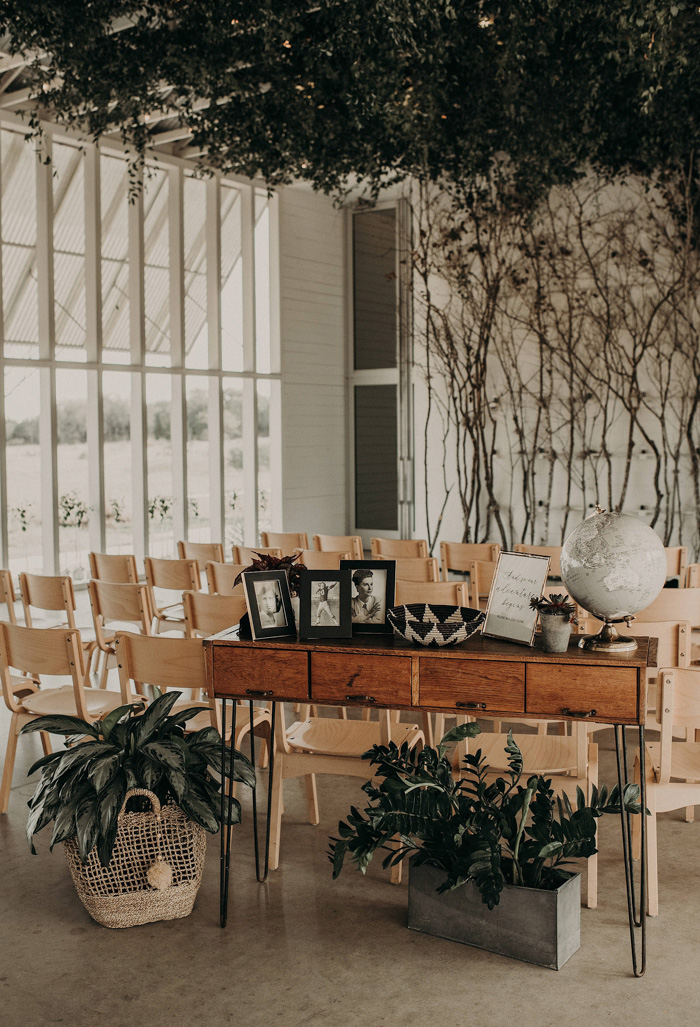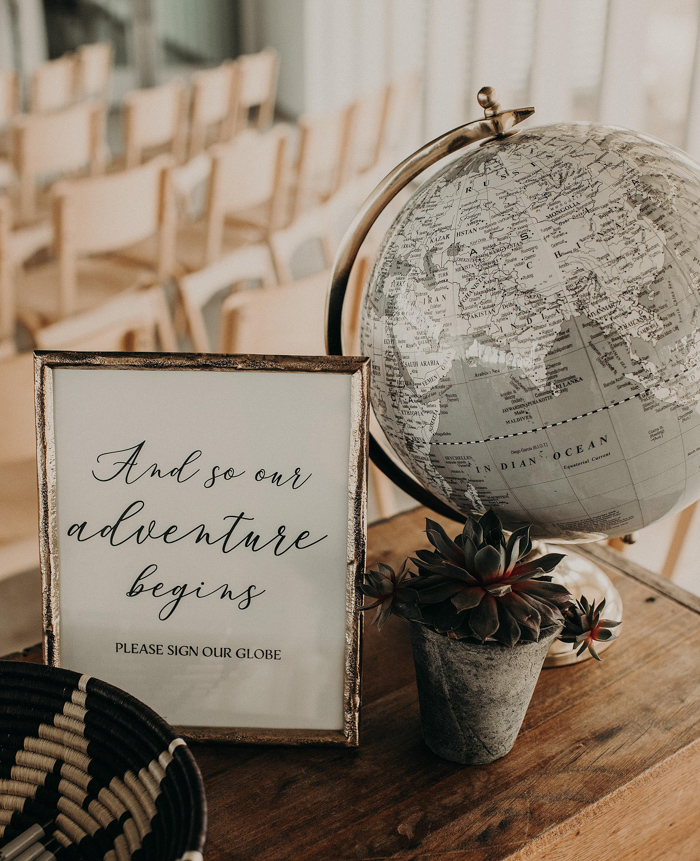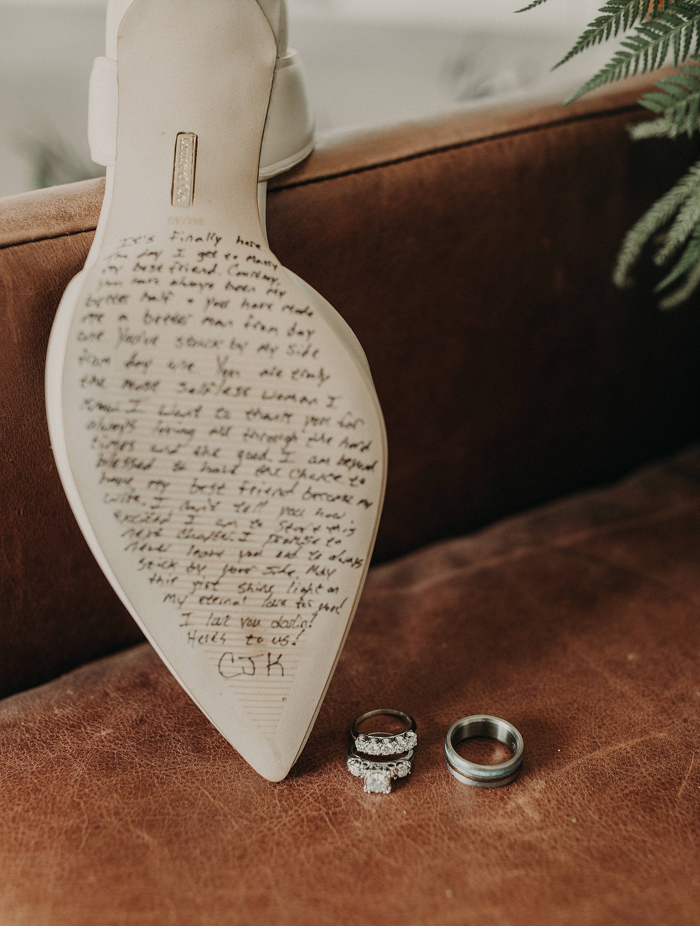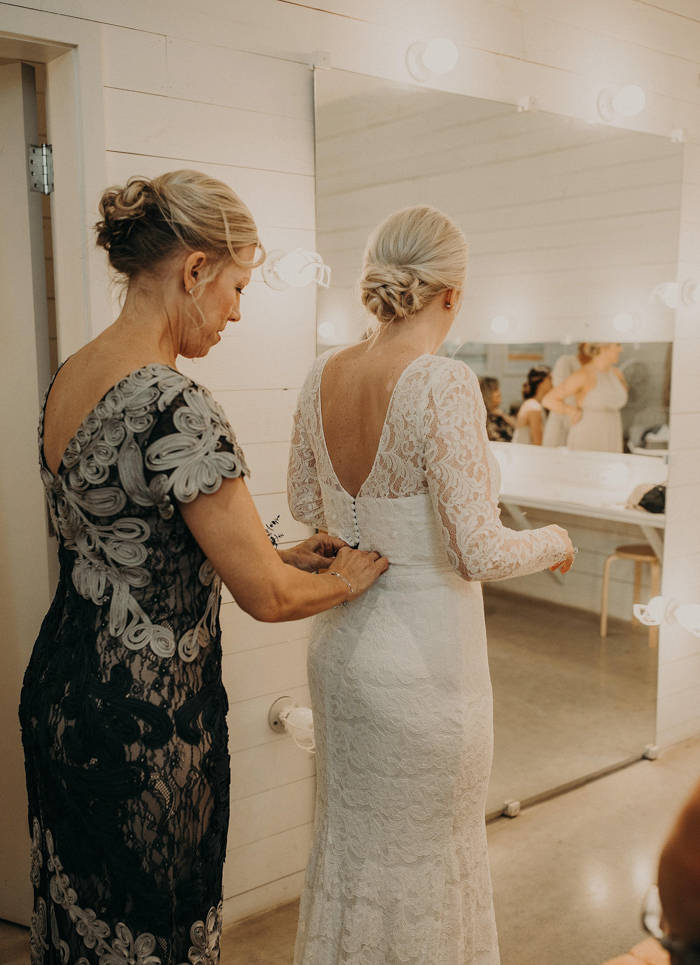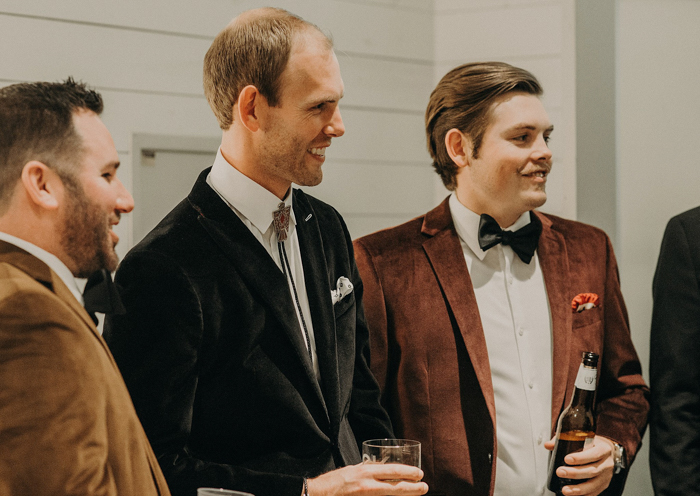 The most important thing to us was for the day to be a representation of our love and sharing that love with only those closest to us. After living abroad you realize who will be in your life for the long haul. We didn't want a huge wedding with a bunch of people we no longer knew. We wanted a family affair, and to be able to feel comfortable throughout our day.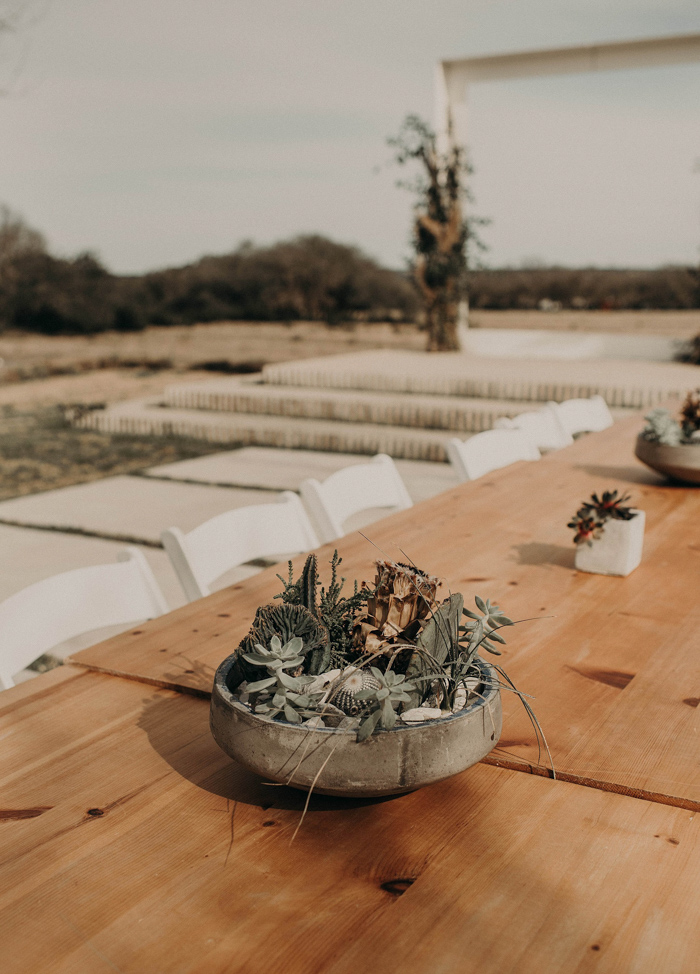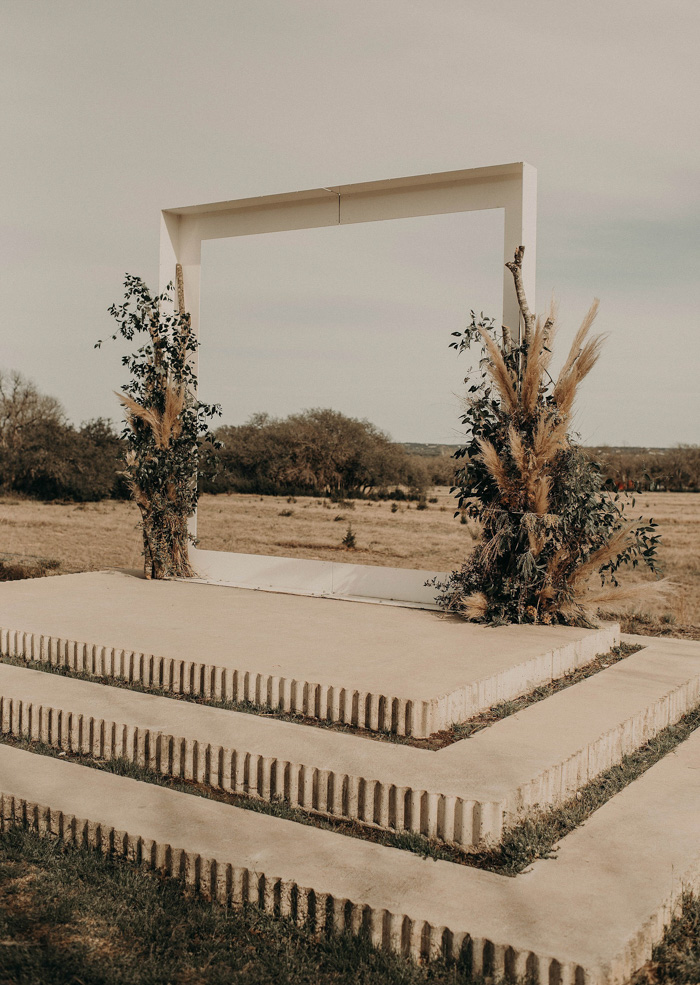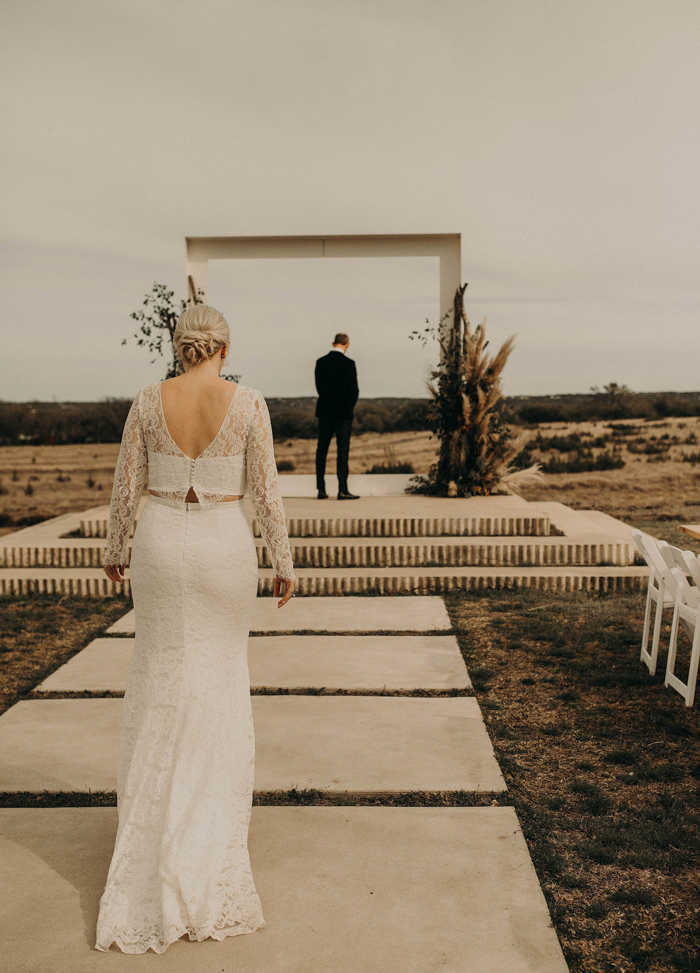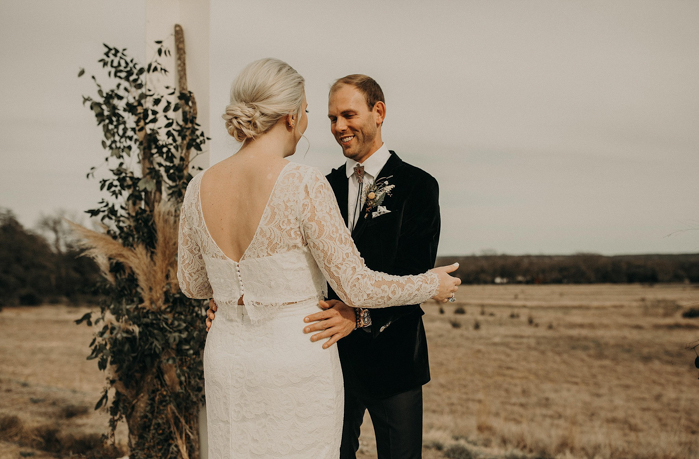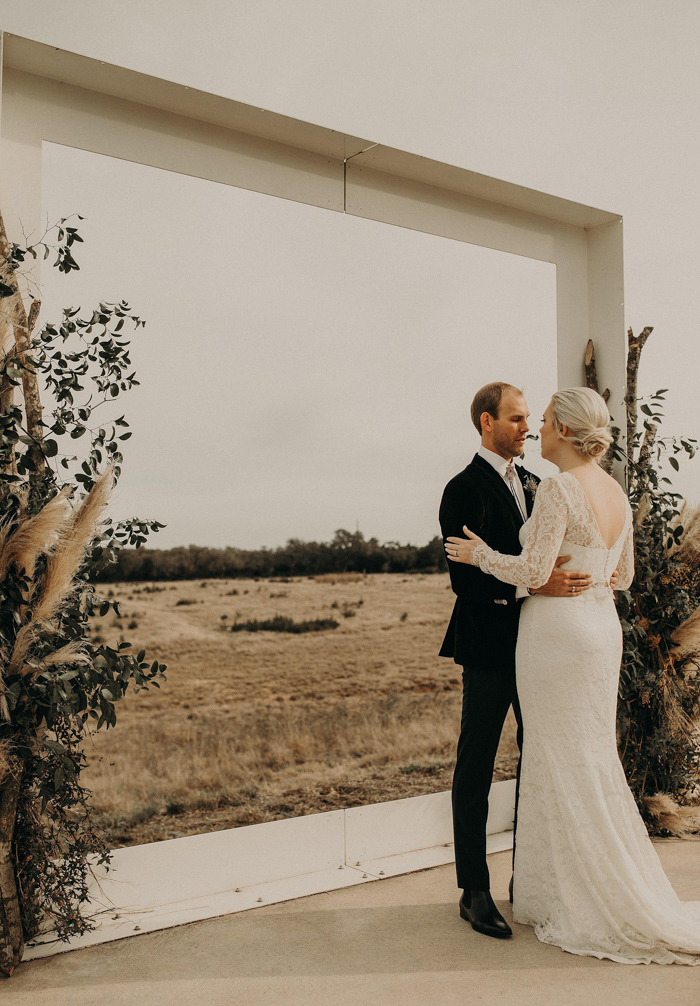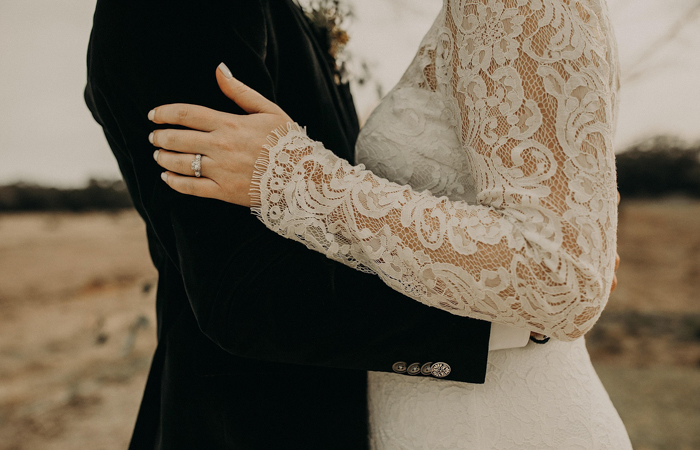 Our wedding vibe came solely from our experiences together and our time living abroad in Steyr, Austria. It made us who we are, and every decision we made reflected us and our style. All we wanted was for people to walk in and say, "Wow, this looks just like Courtney and Colt!" We wanted people to feel like they were in a forest in Austria, yet they were still in the hill country region of Texas.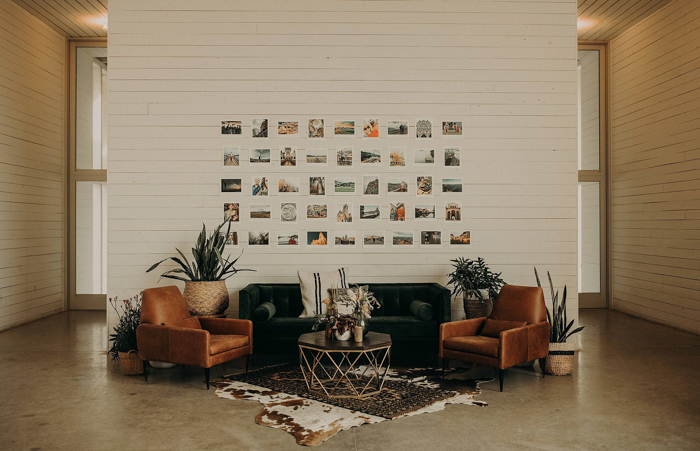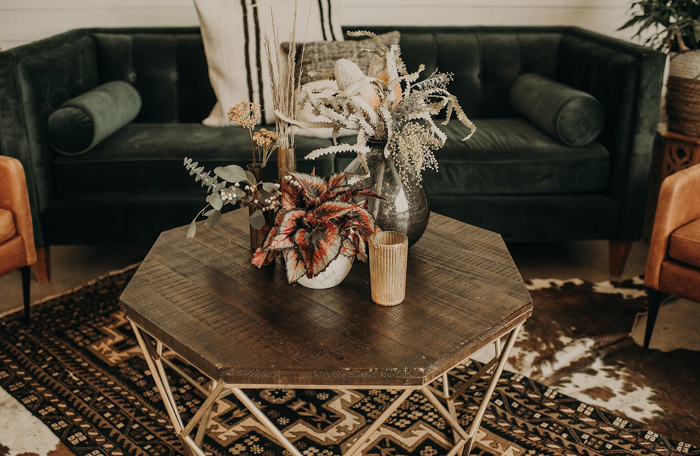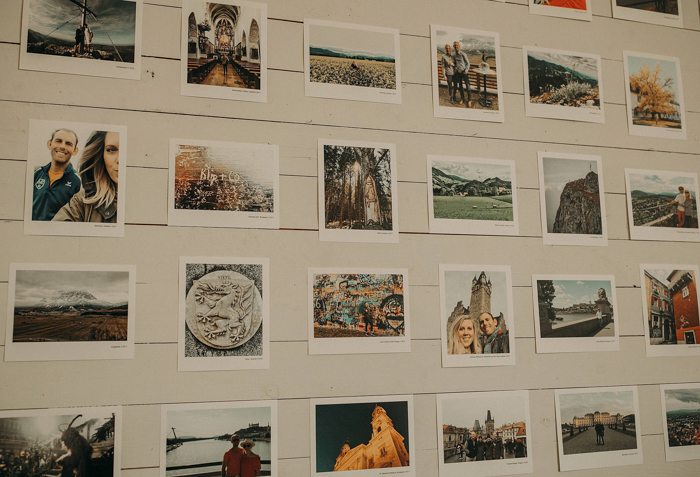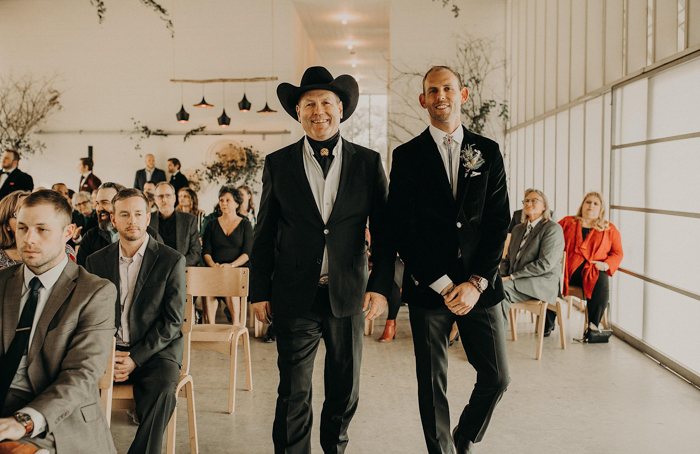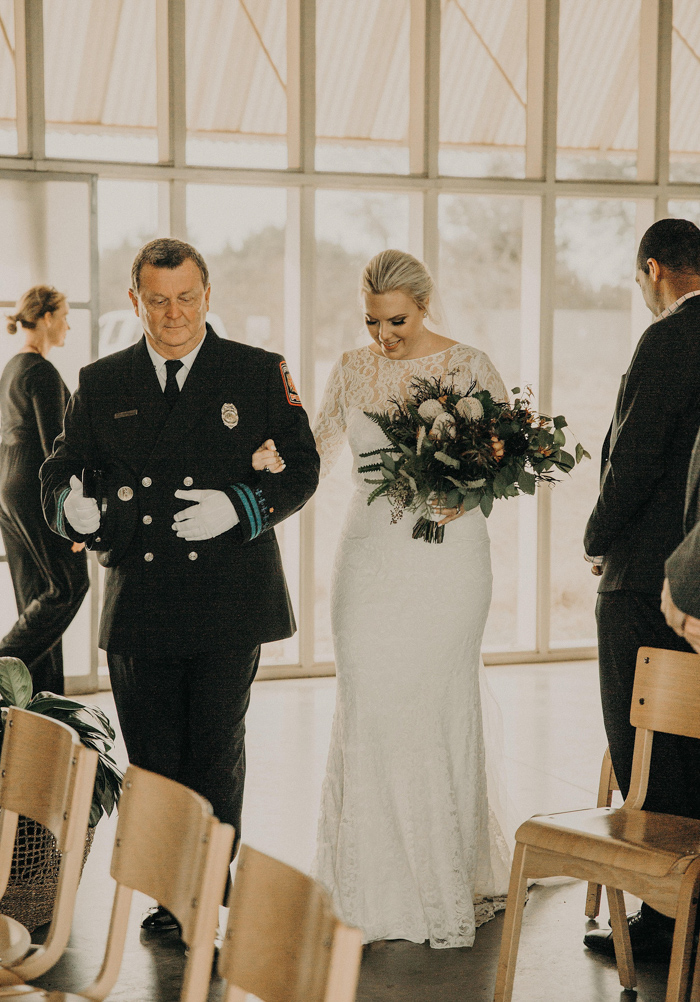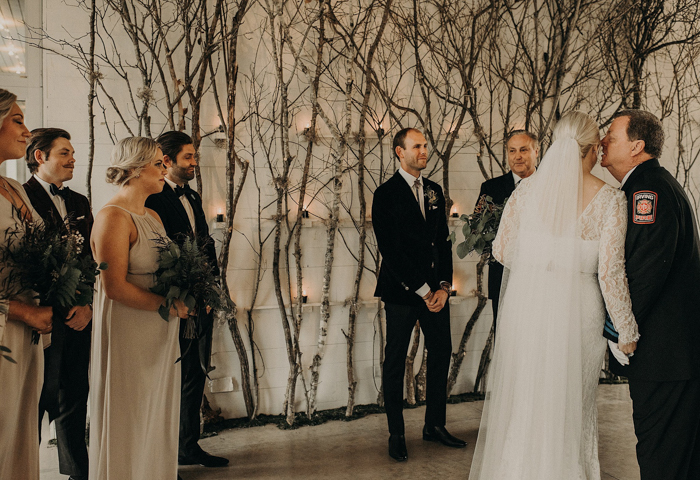 Our ceremony backdrop was our pride and joy. I used a picture of an Austrian forest we hiked through as an inspiration when speaking with our florist, and she delivered in bigger ways than we thought possible. To personalize the ceremony, we included an Austrian tradition of signing our marriage license during our ceremony and had our two best friends from Austria in their traditional dress as our witnesses. It was such a special moment and a very monumental thank you for everything they did for us during our time abroad! In addition, everyone that was apart of our ceremony was either family or like family to us. From my father walking me down the aisle to my father's best friend who officiated our wedding to my dad's other best friend playing all of the ceremony and reception music. Everywhere I looked there was someone special that was surrounding us!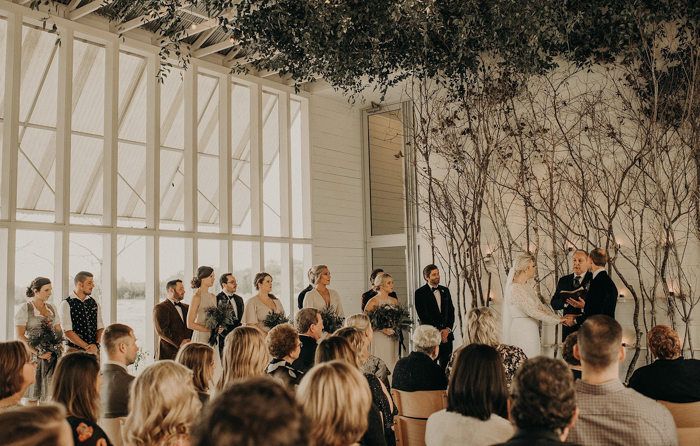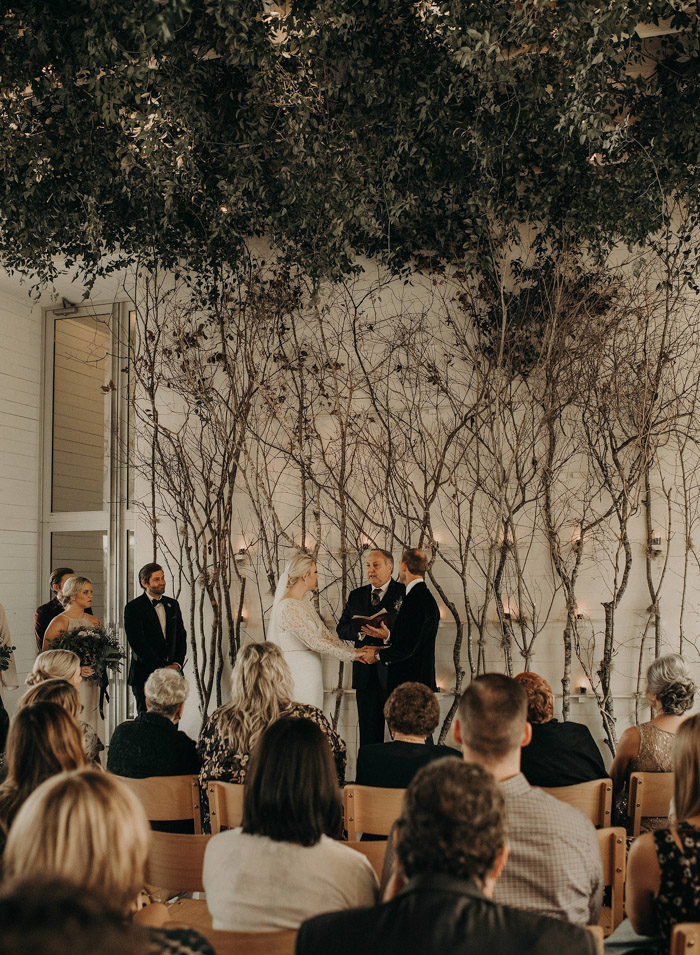 Our ceremony seating was set up, unlike anything I have ever seen before. This was 100% Colts idea and it was brilliant! There were no sides, no separation…just people cocooned around us as one while we said, "I do."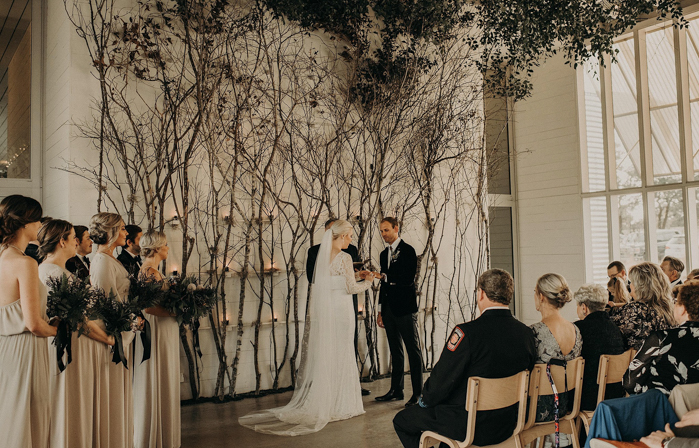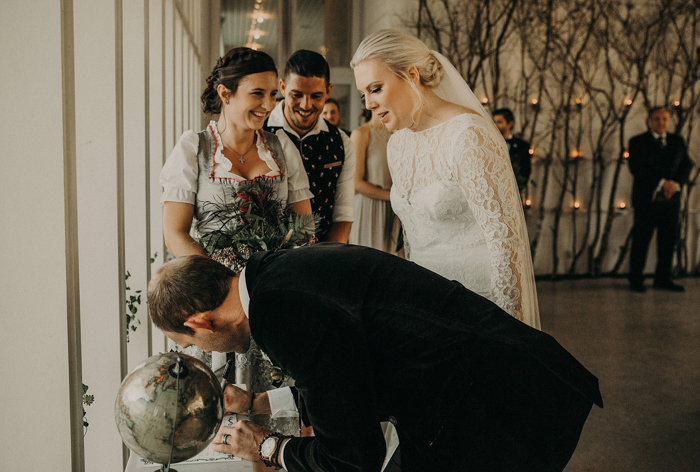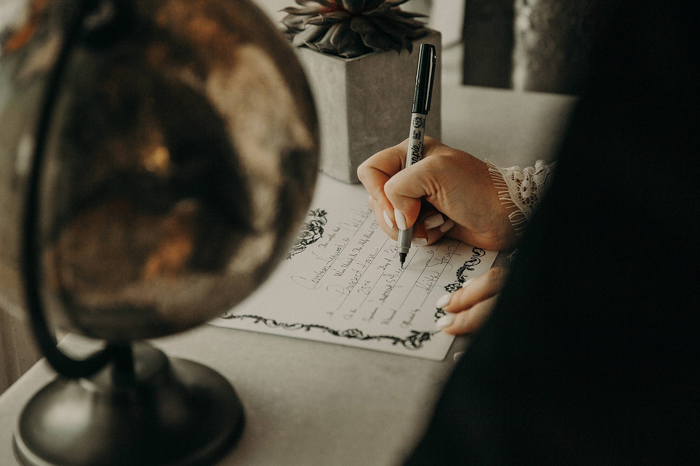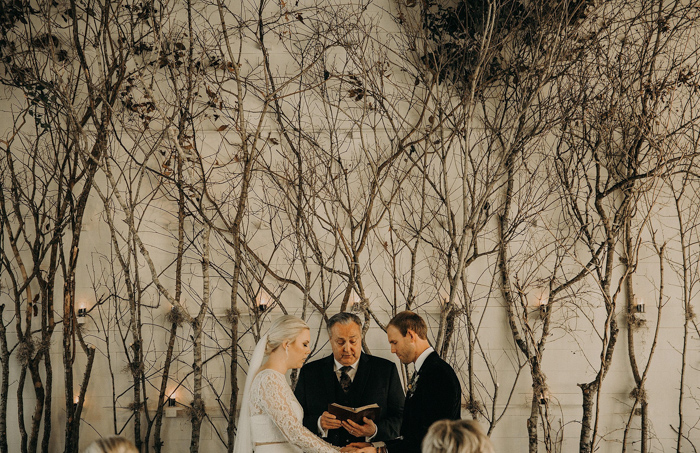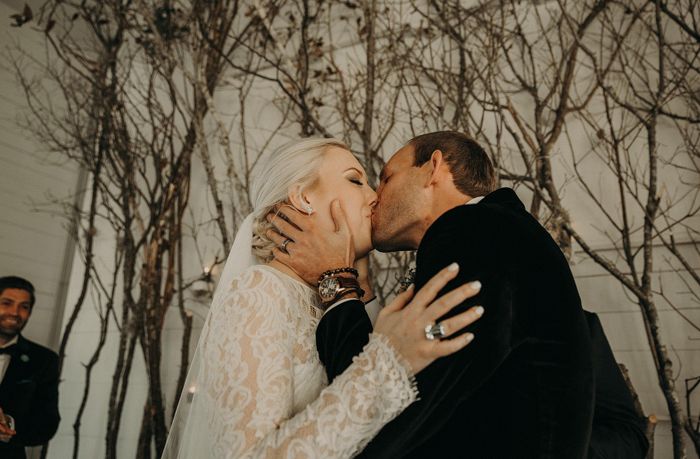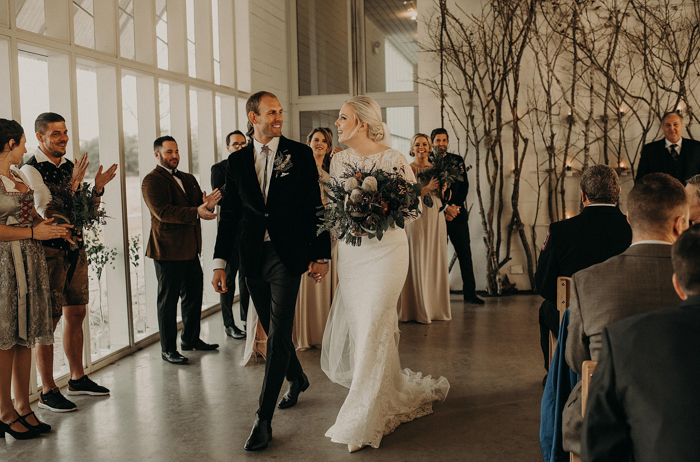 Our best advice is to take the time to find the right planner. We could not have been happier with Silver Thistle Weddings! She took the time to truly understand us and who we were, and made our day effortless! Also, spend the money on your photographer! Nikk Ngyuen Photo was better than we could have ever imagined. He truly was magical with his shots, and somehow capturing all those unique and candid moments we hoped to have. Lastly, don't be afraid to take chances on a vision. If it is something you want, there is a way to make it happen. You don't have to stick with the traditional; you don't have to conform.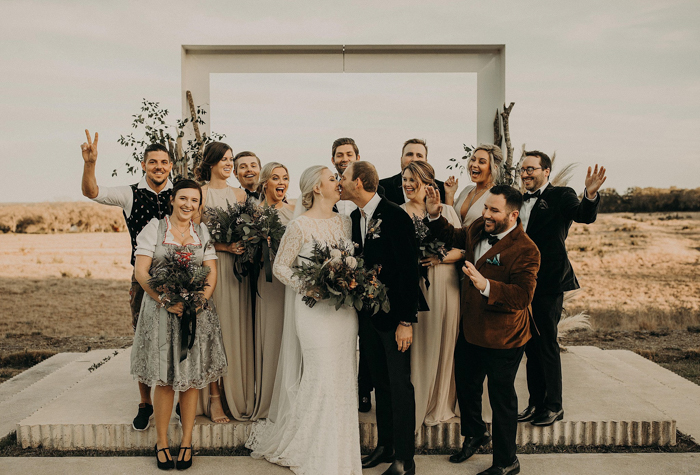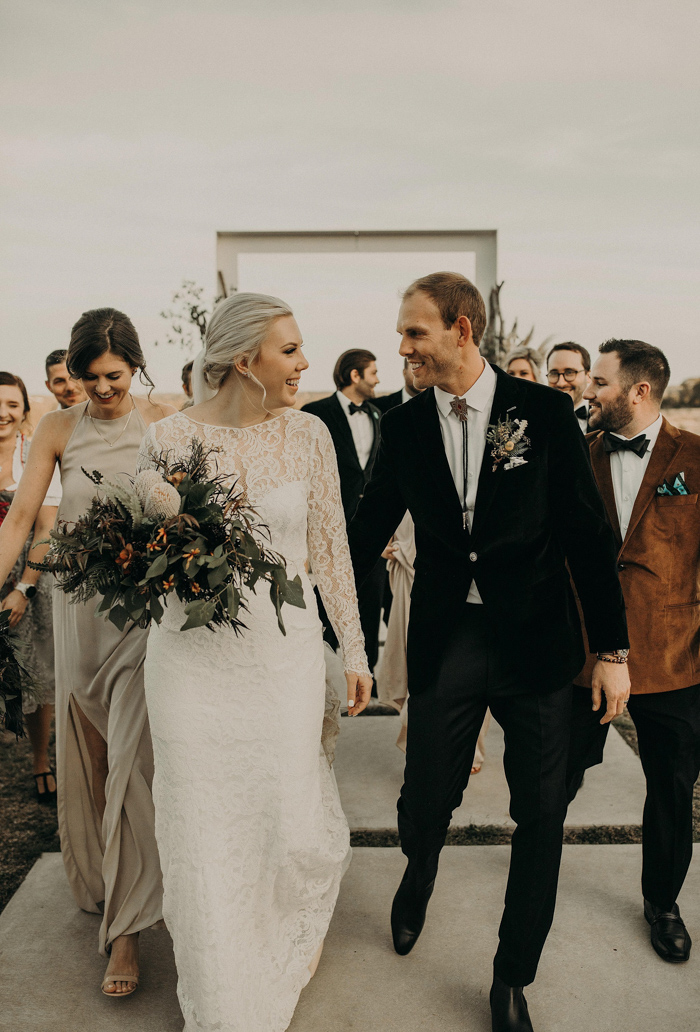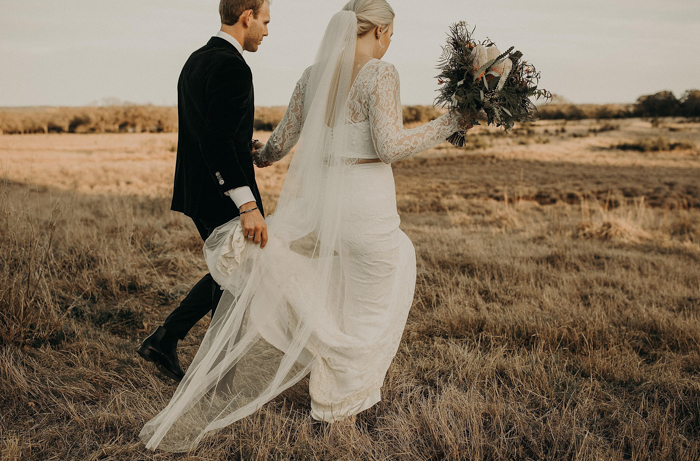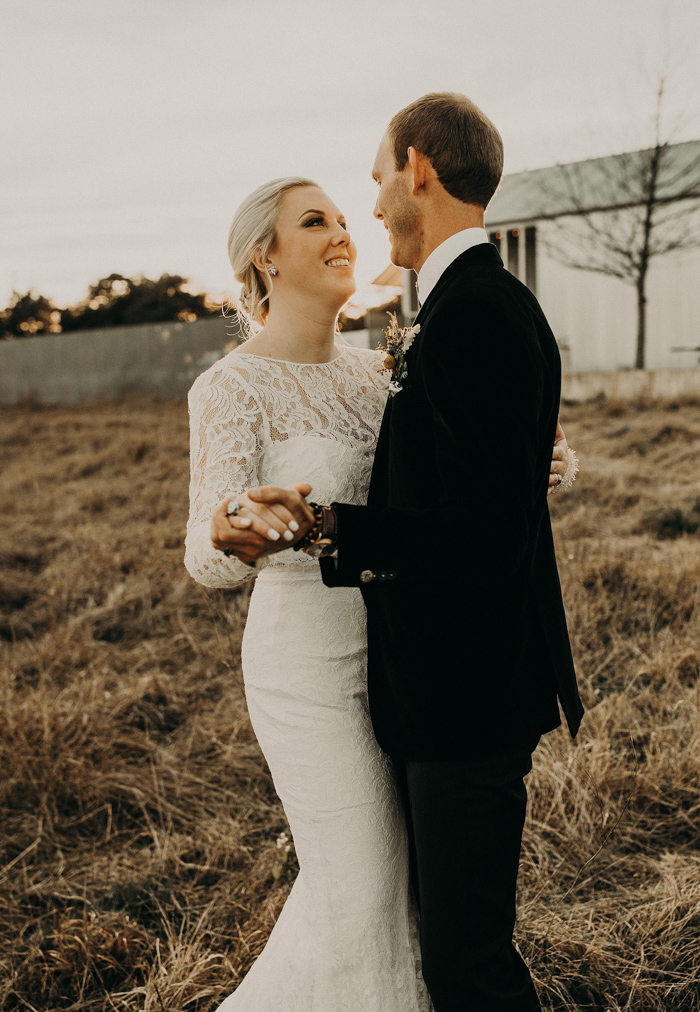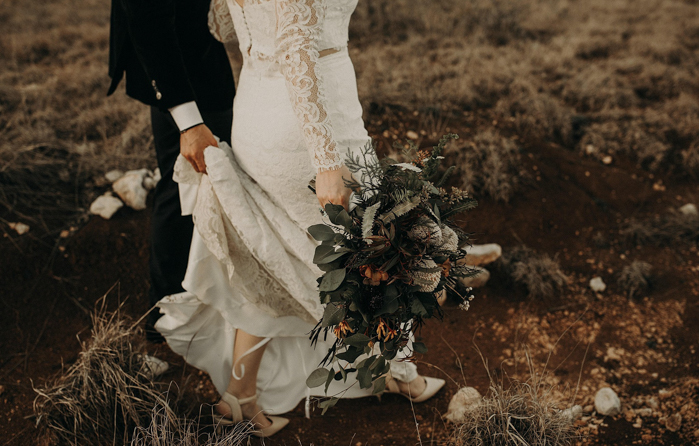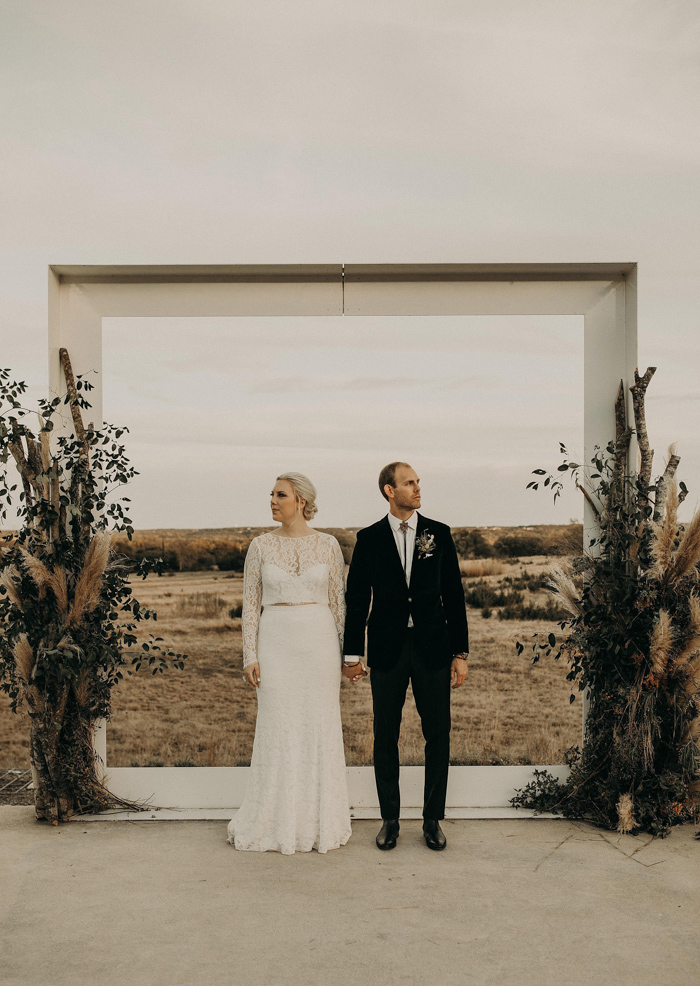 We tried to keep the palate as neutral as possible. We incorporated a lot of black, wood, and green. I wanted to stick to mainly greenery and grasses. I am inspired a lot by Scandinavian design; however, I put my own twist on the minimalist design style, bringing in the mixed vases on the tables and all of the greenery with the "forest."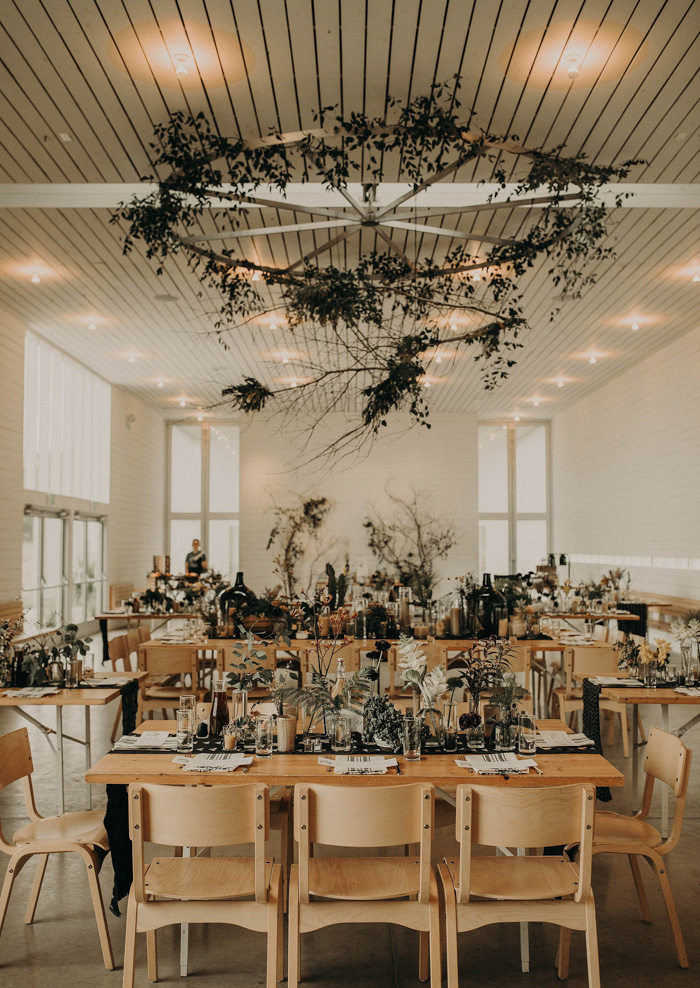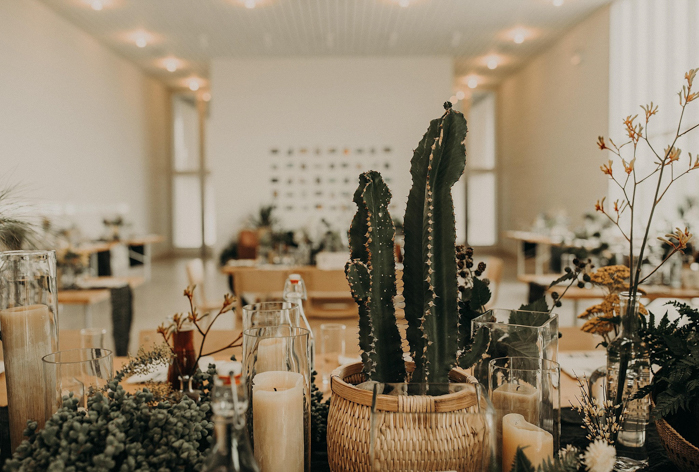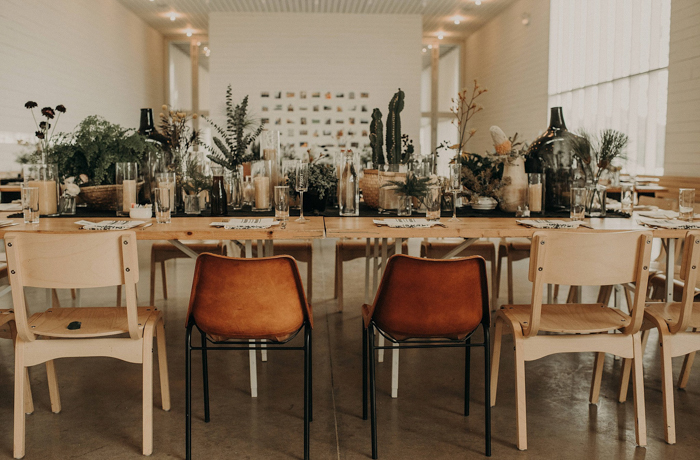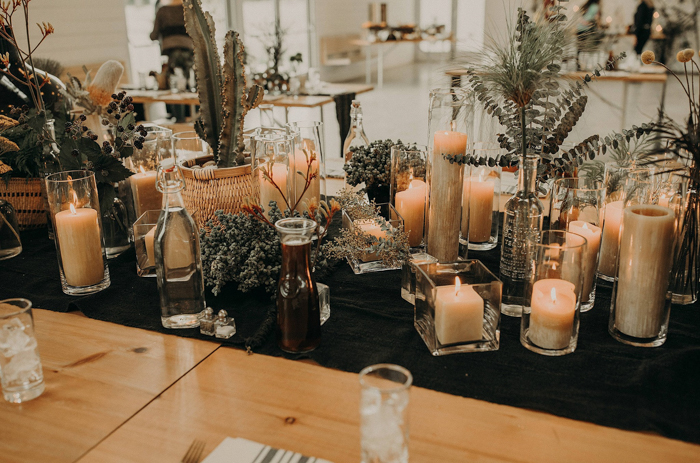 We had actually collected a plethora of beer coasters throughout our time abroad (primarily to help remember different countries and cities that we had traveled to). We decided that it would be rather unique to handwrite personal thank you messages to our guests and allow them to take one or two home as a very small token of our appreciation. It was something personal and fun to us, that we could share with those closest to us.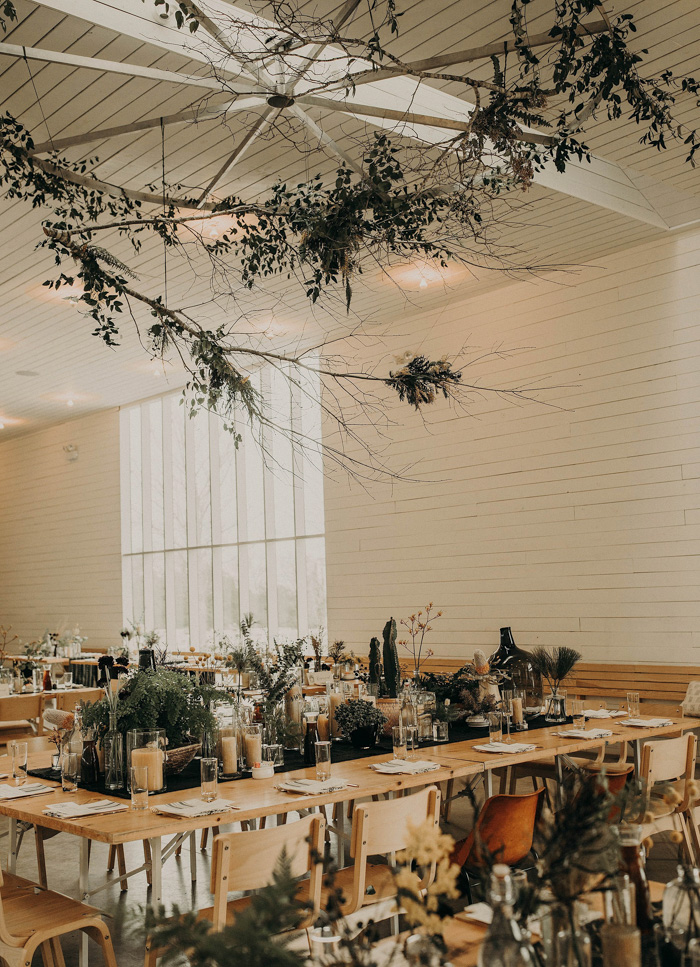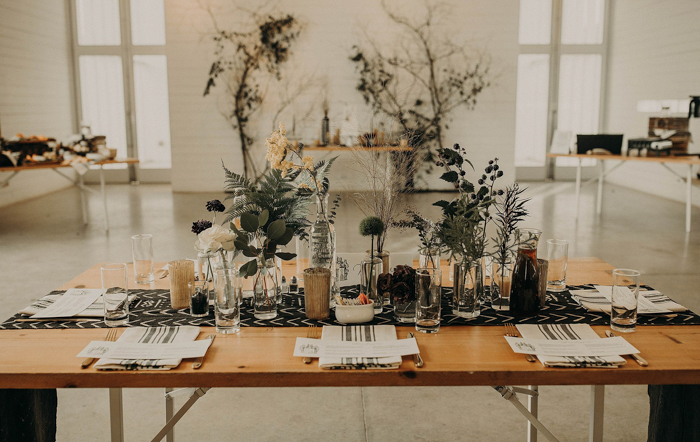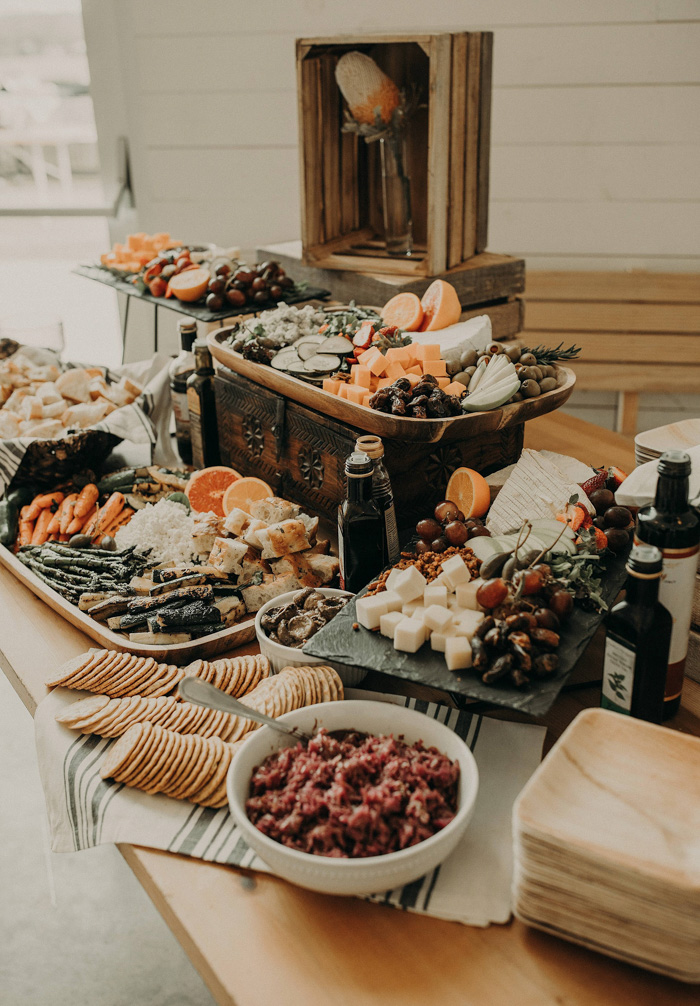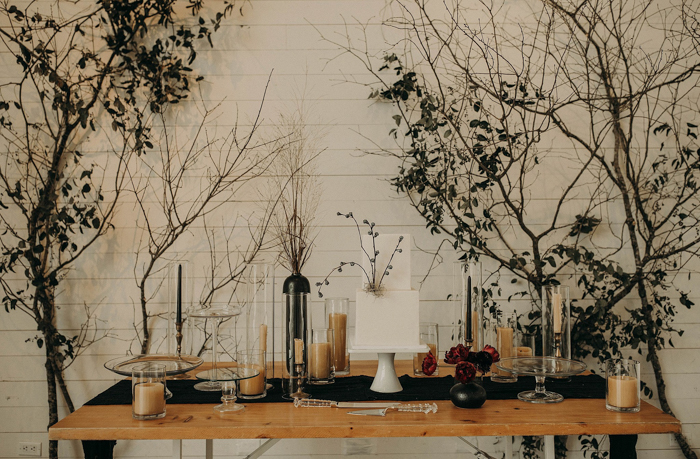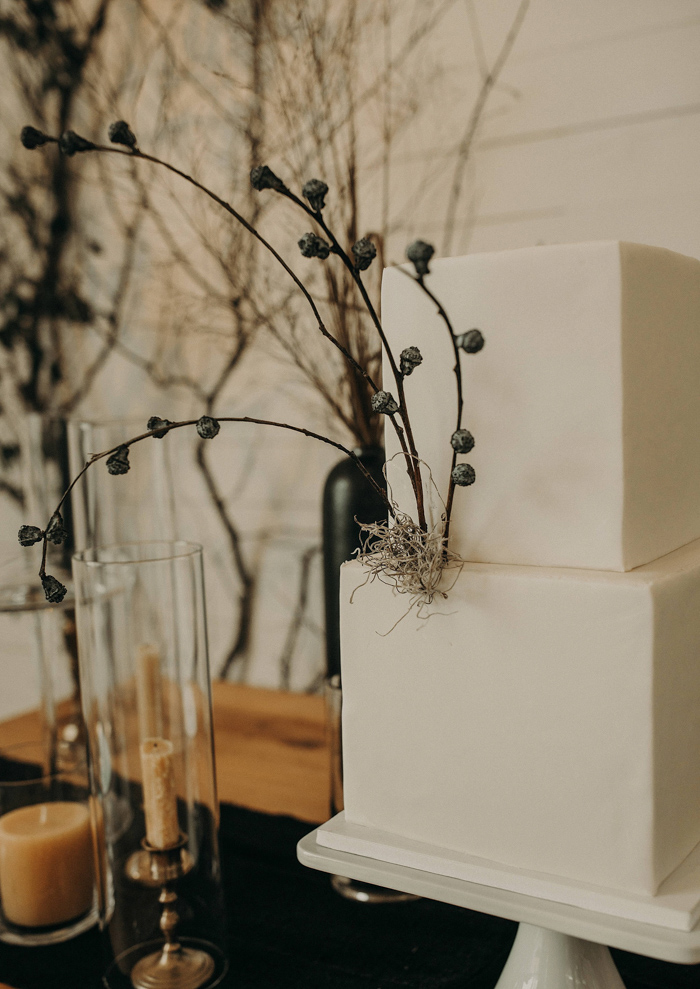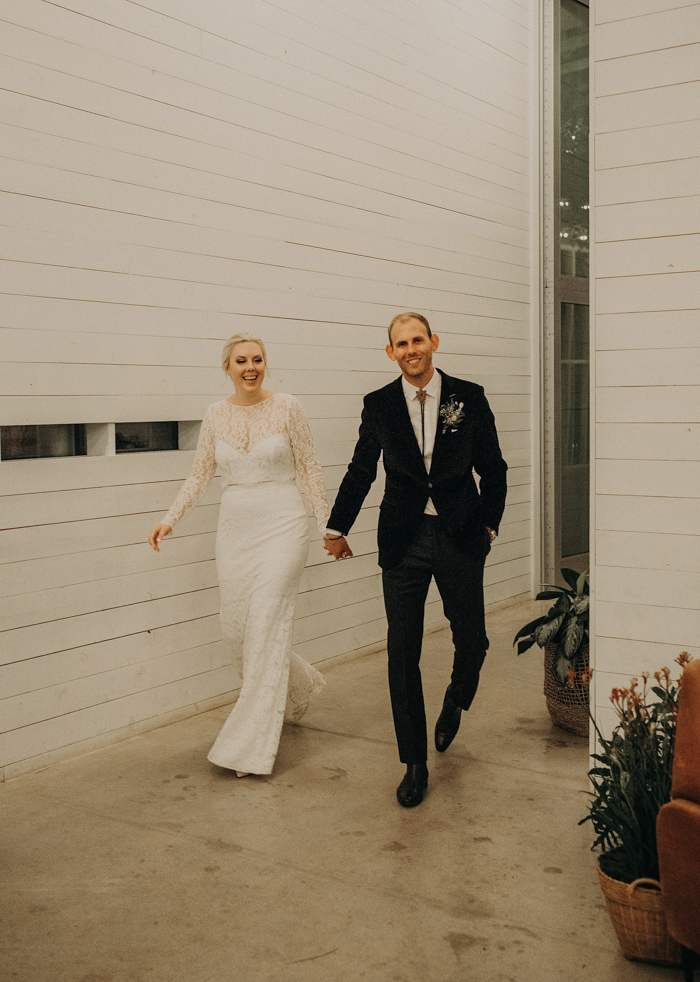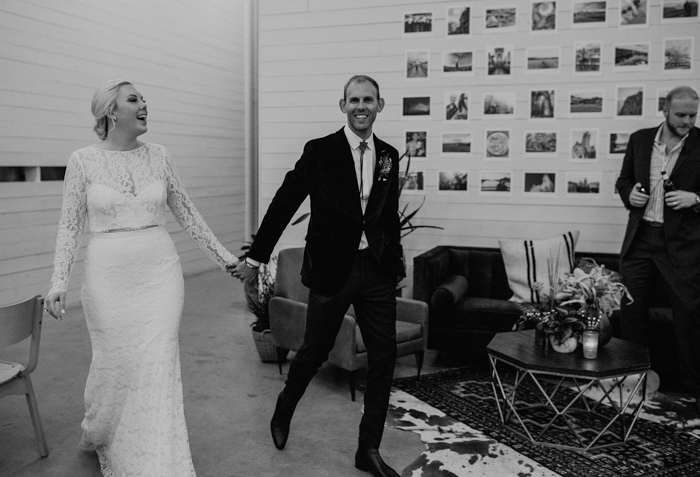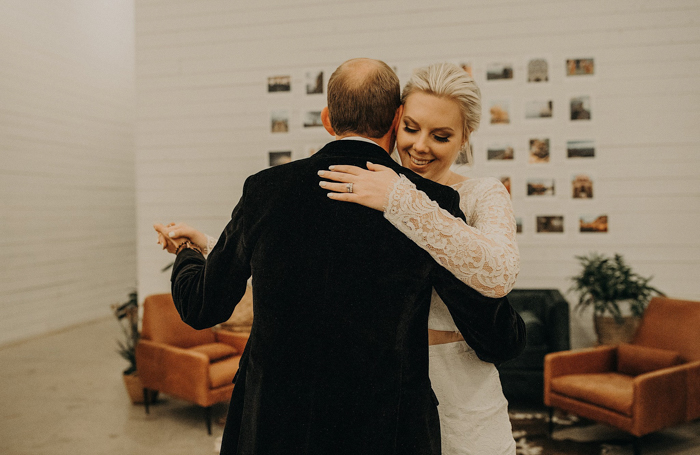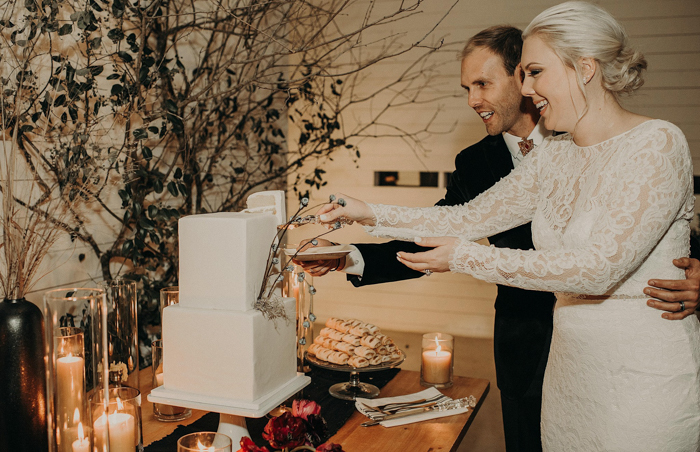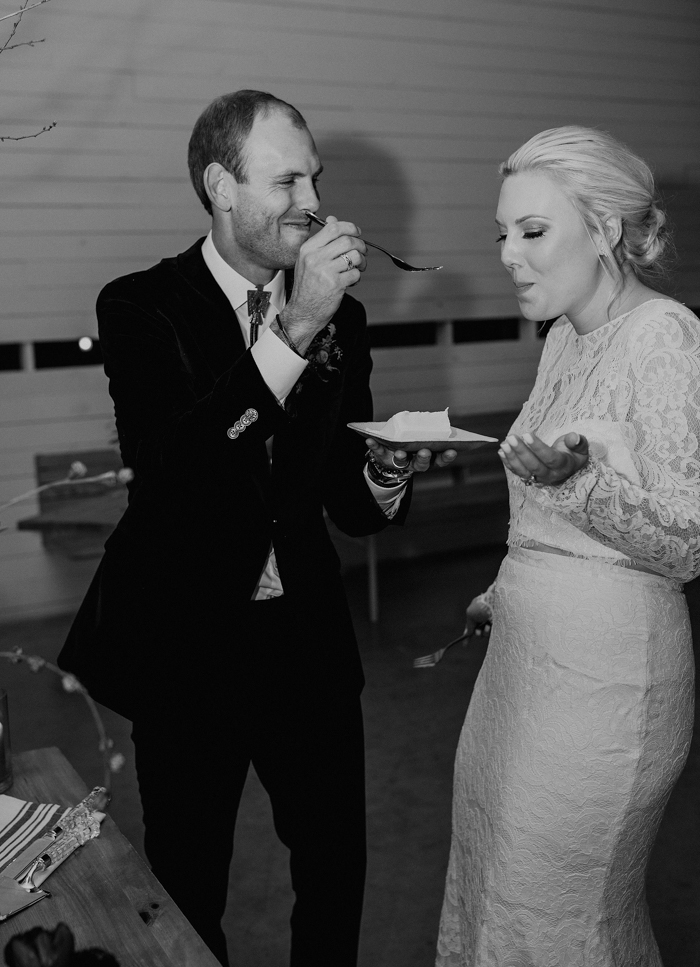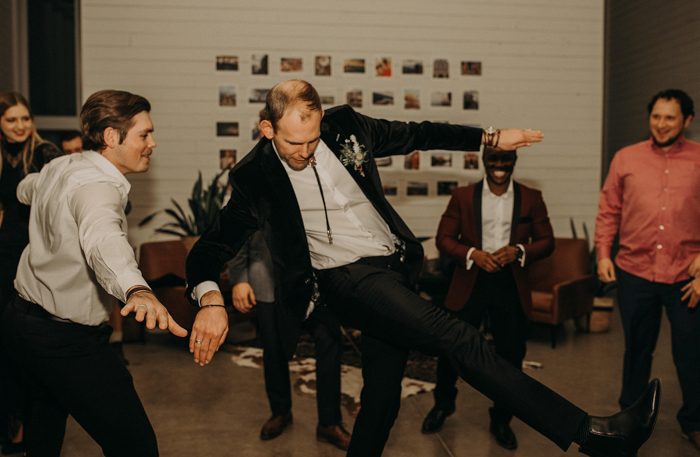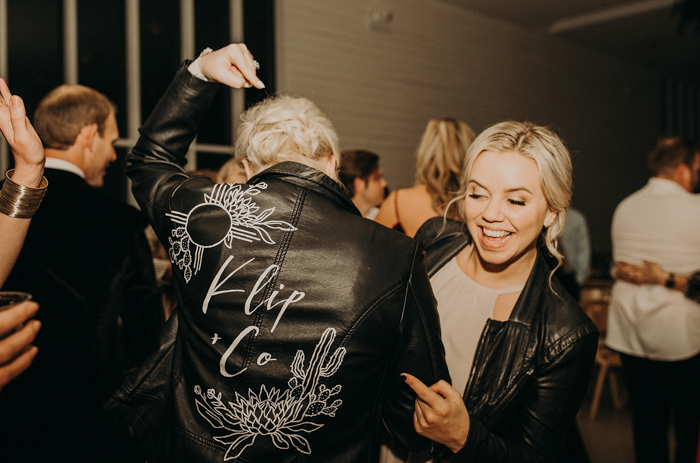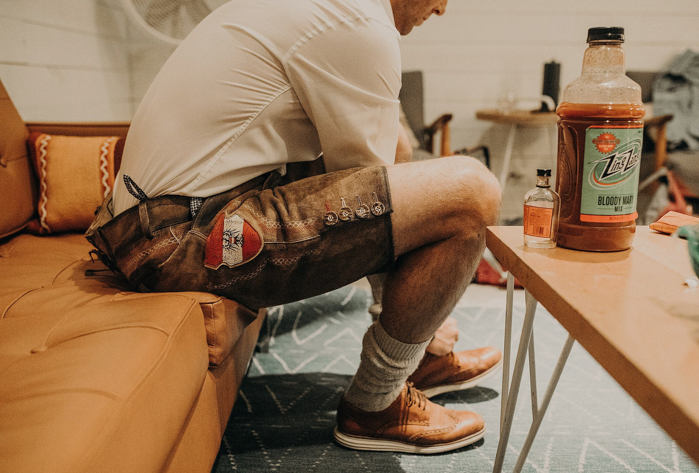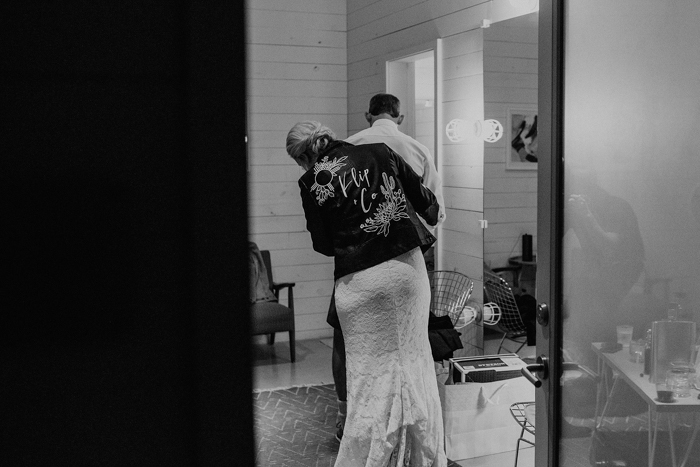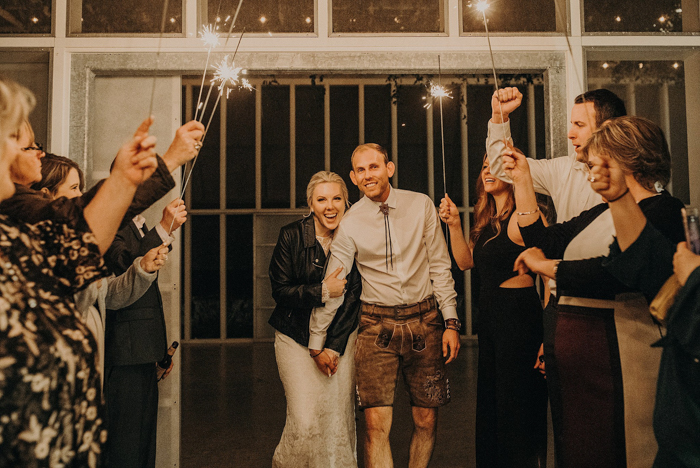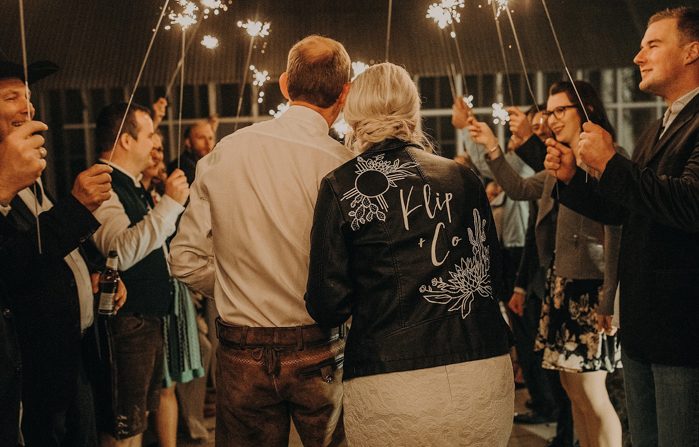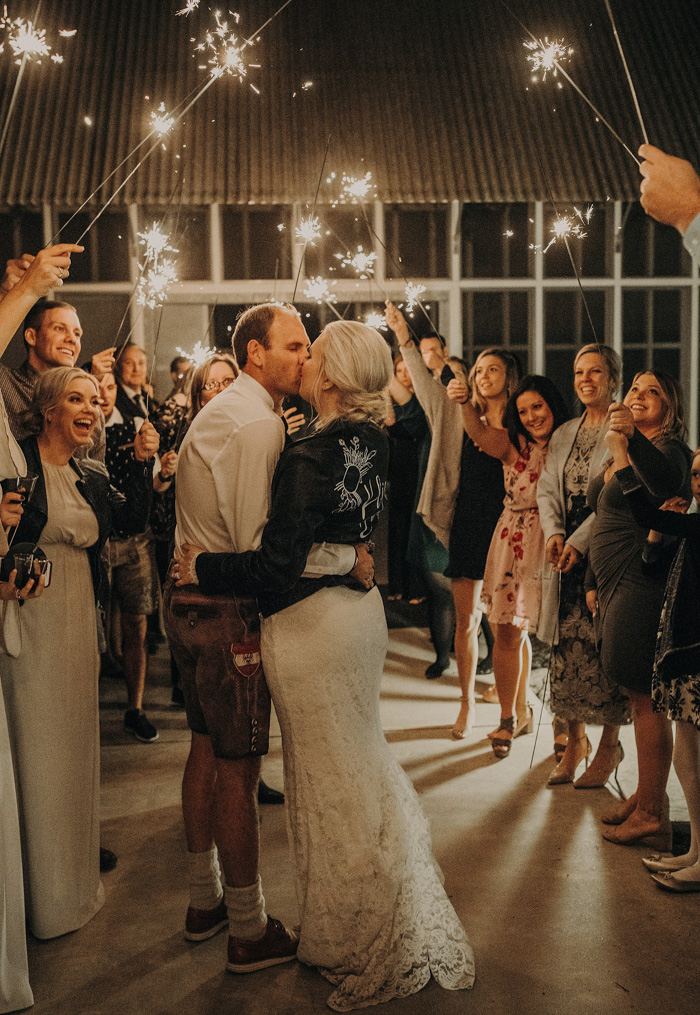 Congratulations to Courtney and Colt, and a special thanks to Junebug member Nikk Nguyen Photo for sharing this Prospect House wedding! For more from this talented photographer, check out this neutral boho wedding inspiration at Pearl Snap Hall in Austin, Texas!