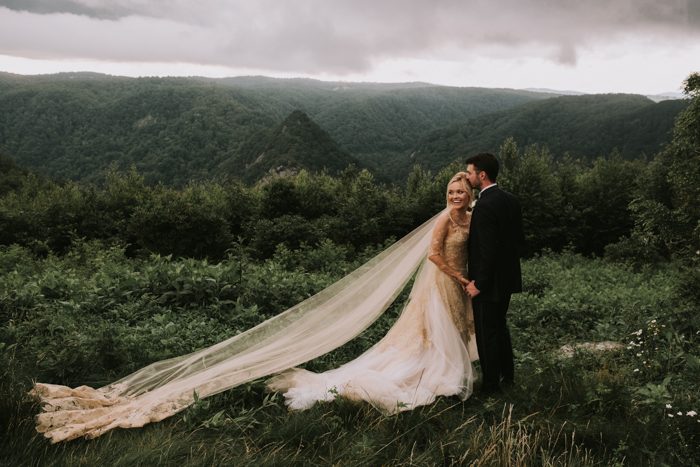 Kathyrn and Charles' Primland Resort wedding brought opulence and luxury together with the rustic, outdoor vibes of the Blue Ridge Mountains! Bride Katheryn brought all the glam with a custom, gold Vera Wang gown, matching veil, and Gucci platform shoes. Fun fact: The wedding decor was all inspired by Kathryn's look! Caroline LaRocca Event Design did a phenomenal job creating a ceremony site straight out of a fairytale. We're loving the lush, white florals, acrylic chairs, and cozy seating area. We can't wait for you to see how Michelle Elyse Photography captured all of this and more from Kathryn and Charles' Primland Resort wedding!
The Couple:
Kathryn & Charles
The Wedding:
Primland Resort, Meadows of Dan, Virginia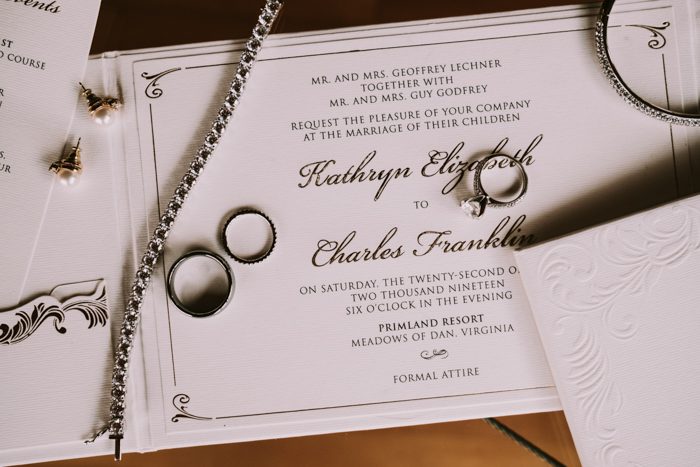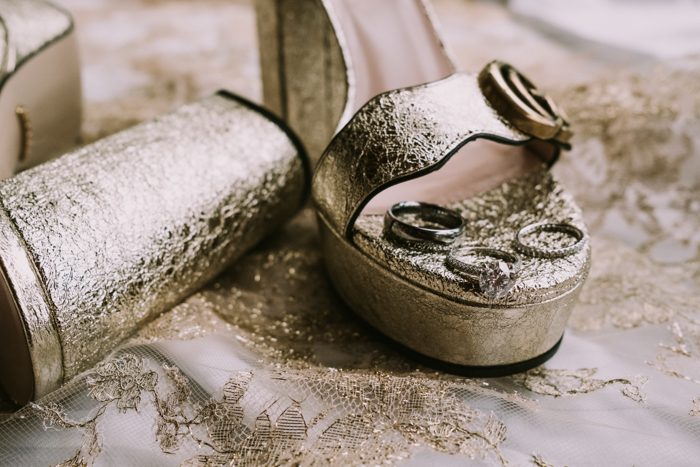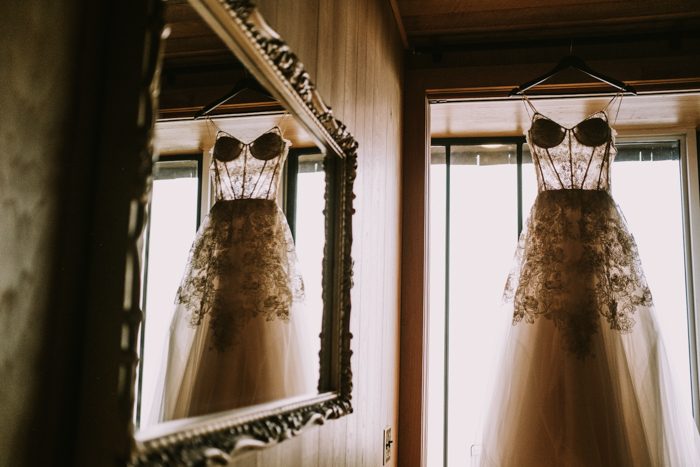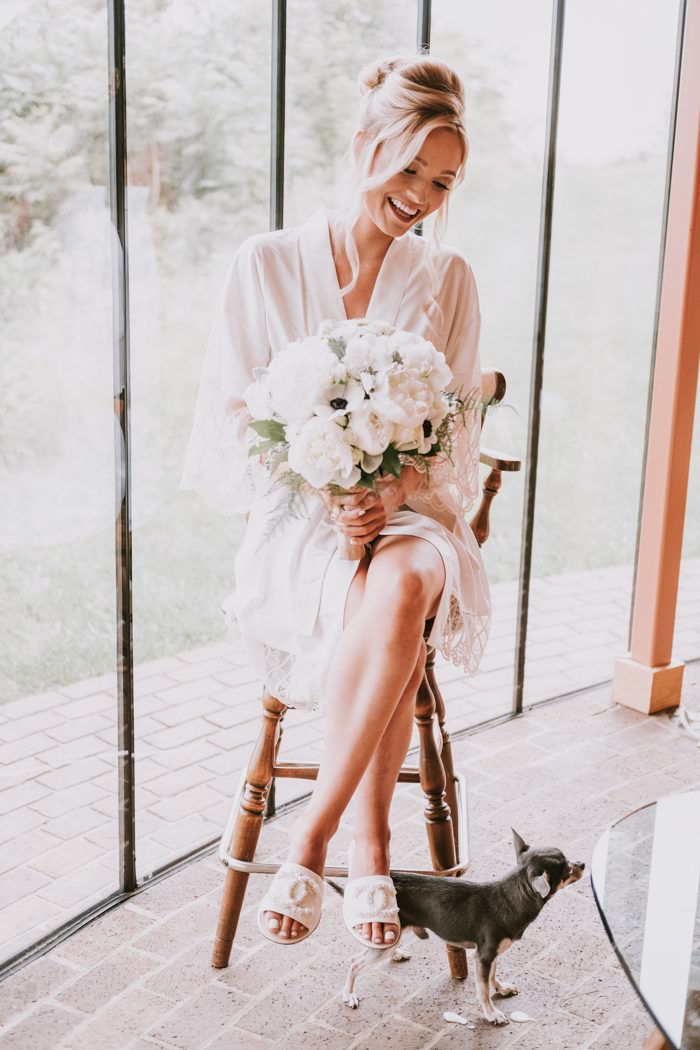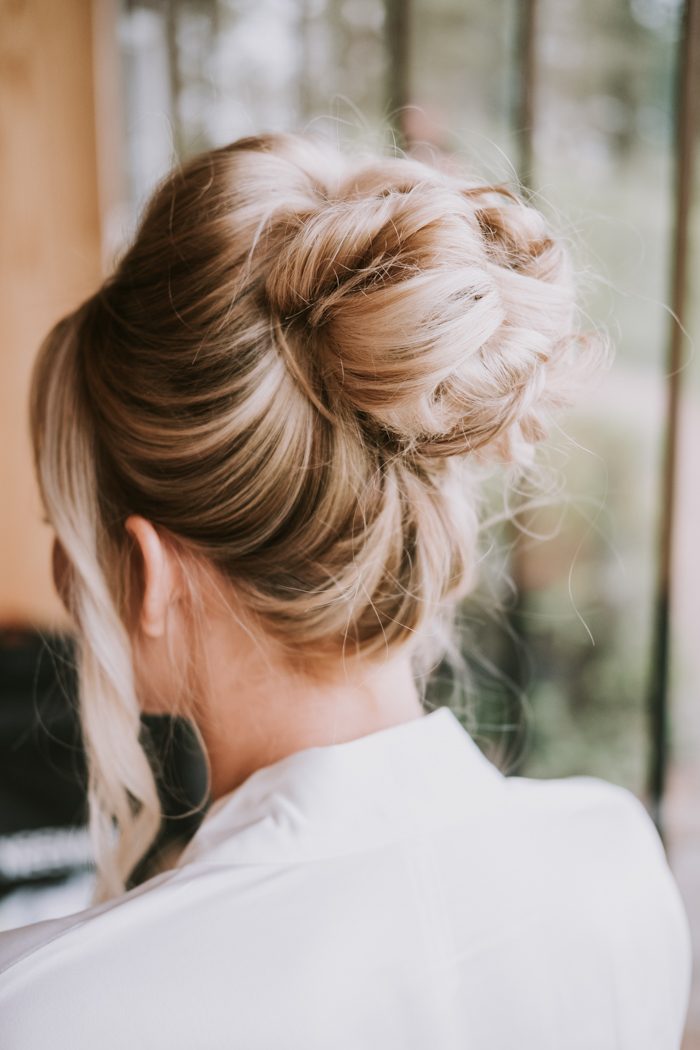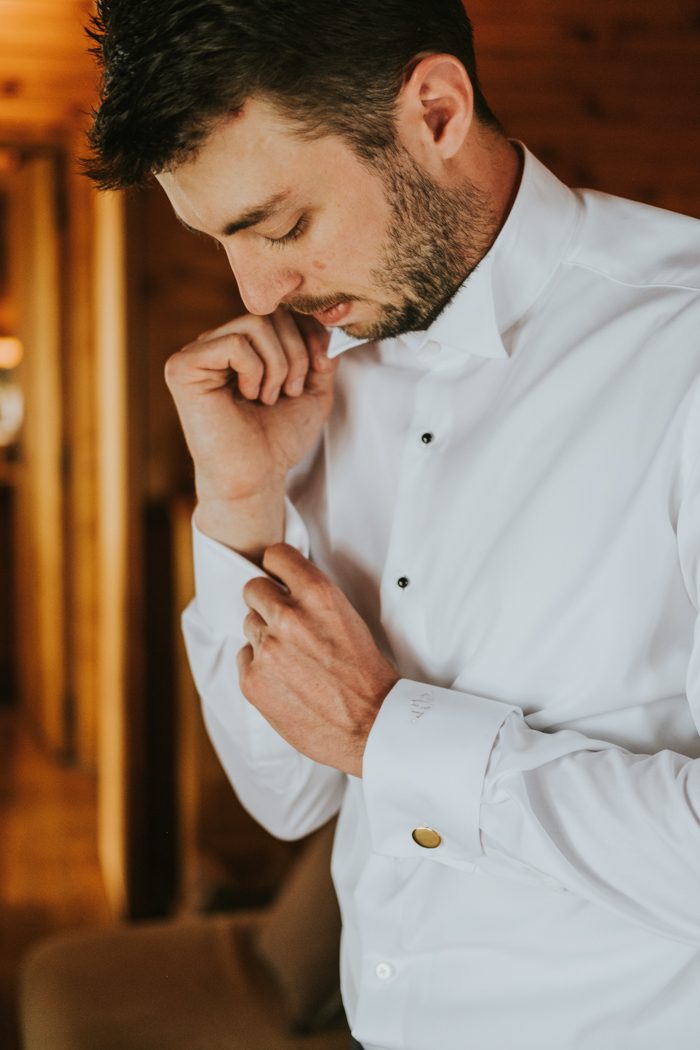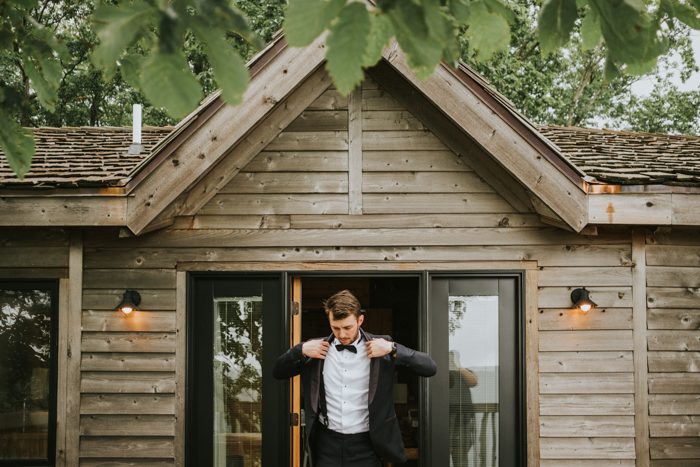 After originally planning a very large wedding, we realized how easy it is to lose track of what the day is actually about. It ended up being very important to us that we have an intimate wedding with our closest family members present. It wasn't until I found my wedding gown and venue that I began envisioning the actual style and design that I wanted for our wedding. I felt like a princess in my dress and drew off of the gold and lace, along with the beautiful venue scenery to develop my vision of a fairy tale wedding. Our event designer did a wonderful job at delivering that vision, and we felt surrounded by our family and of course many beautiful flowers!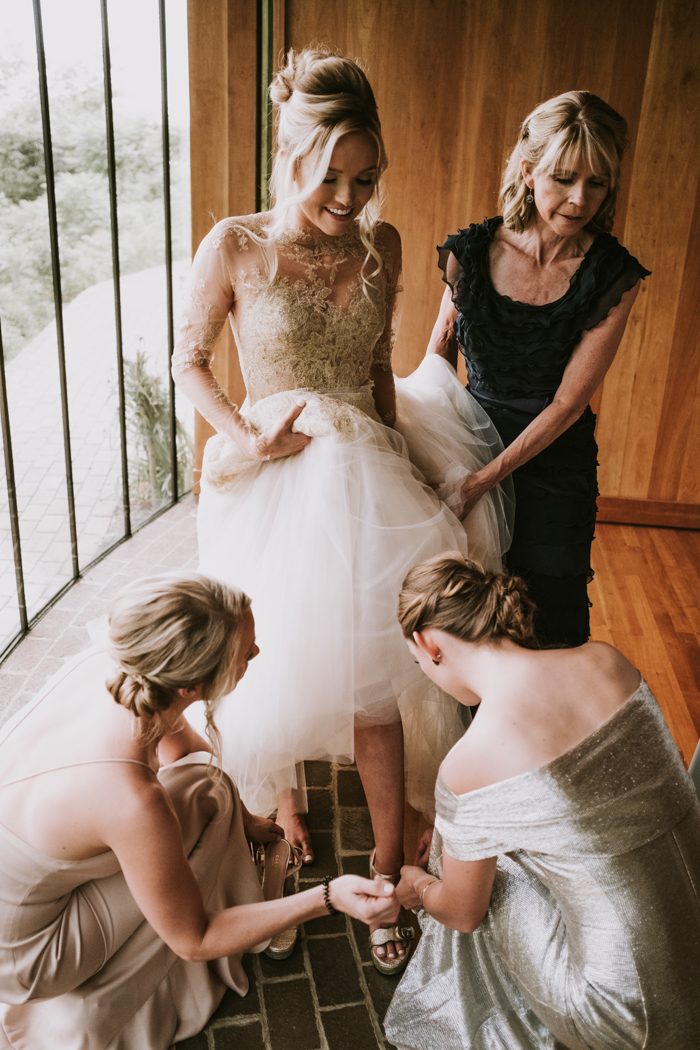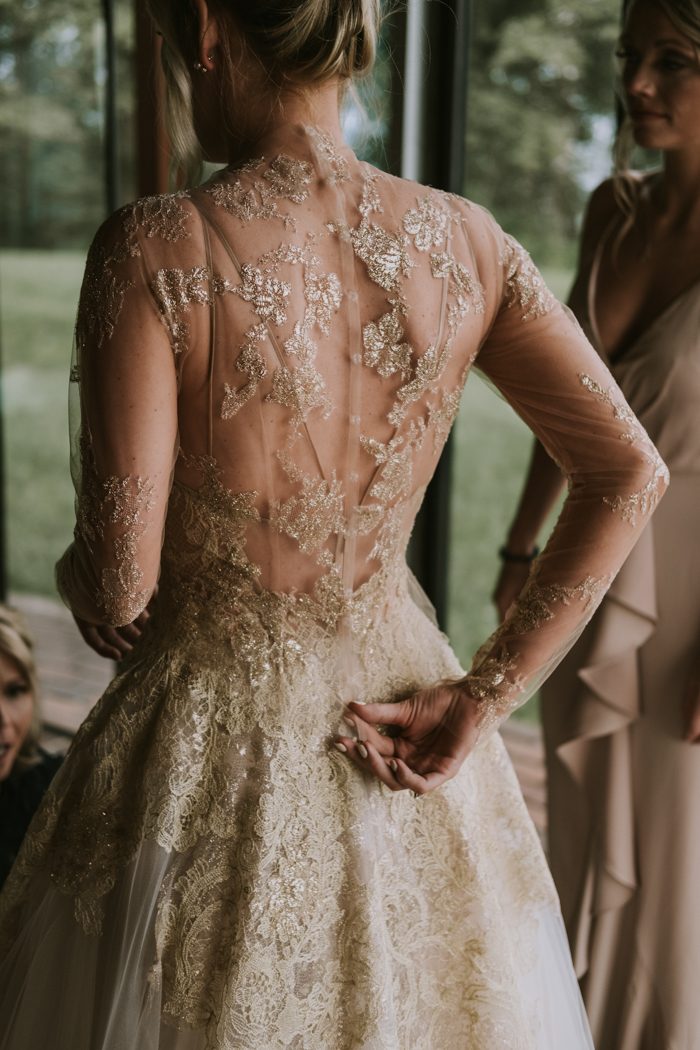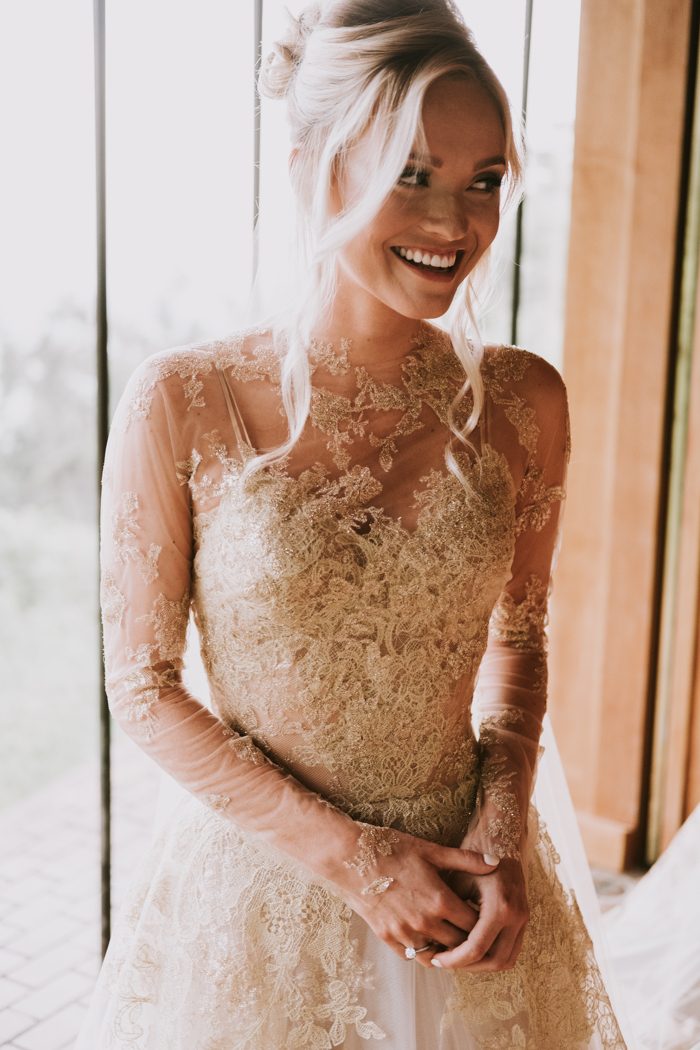 We went with white flowers and greenery, envisioning that these colors would tie in perfectly with the beautiful backdrop of the venue. I knew I wanted flowers everywhere but not any distracting colors. I also chose to have gold incorporated into the design, as I loved the gold and lace in my wedding gown.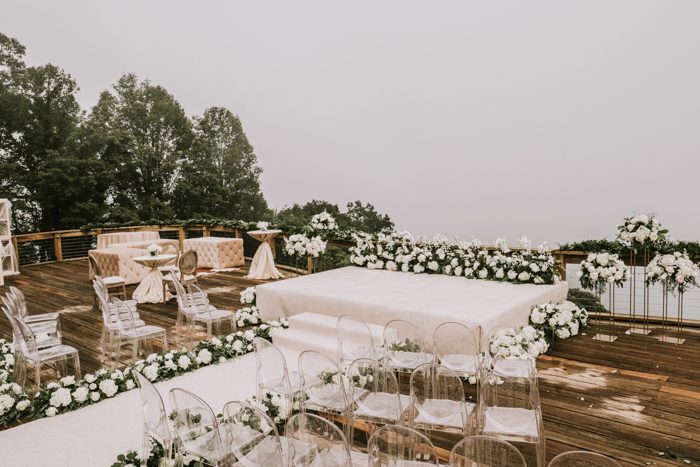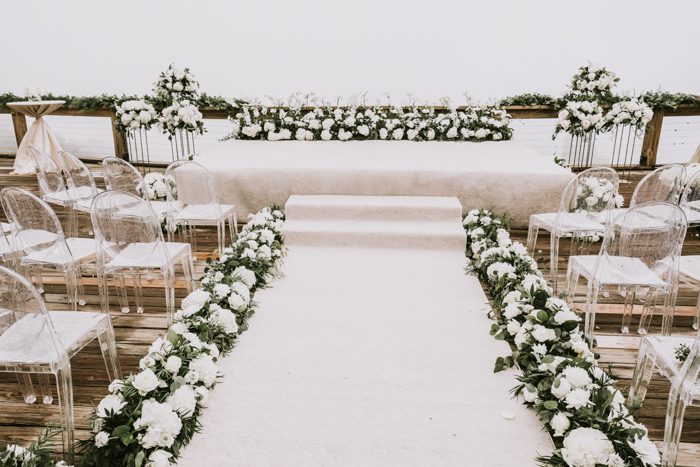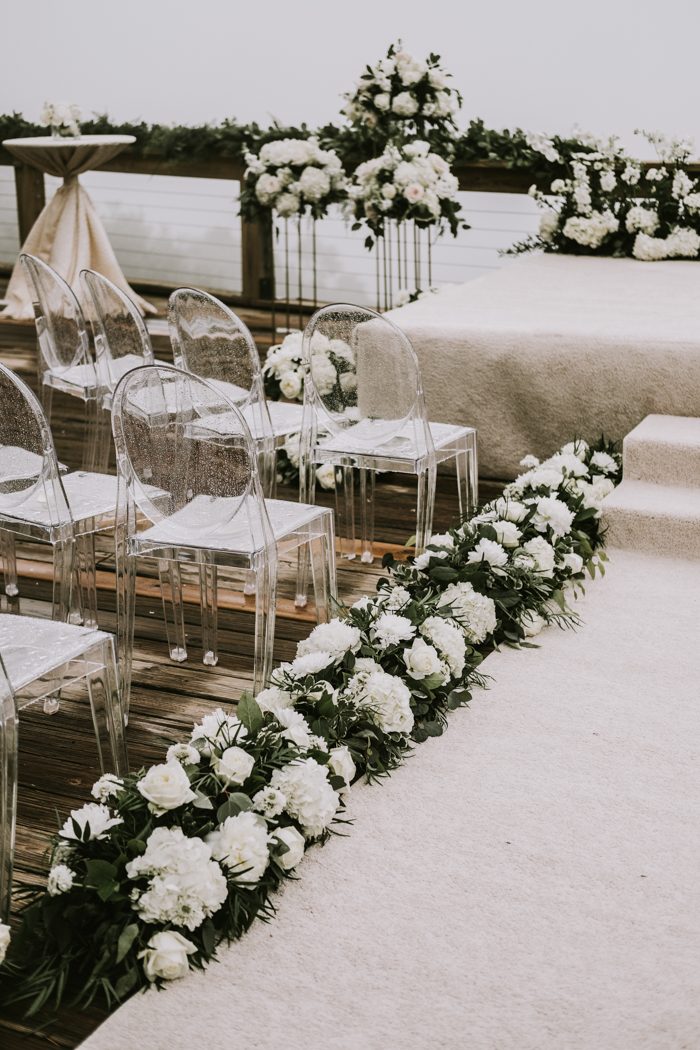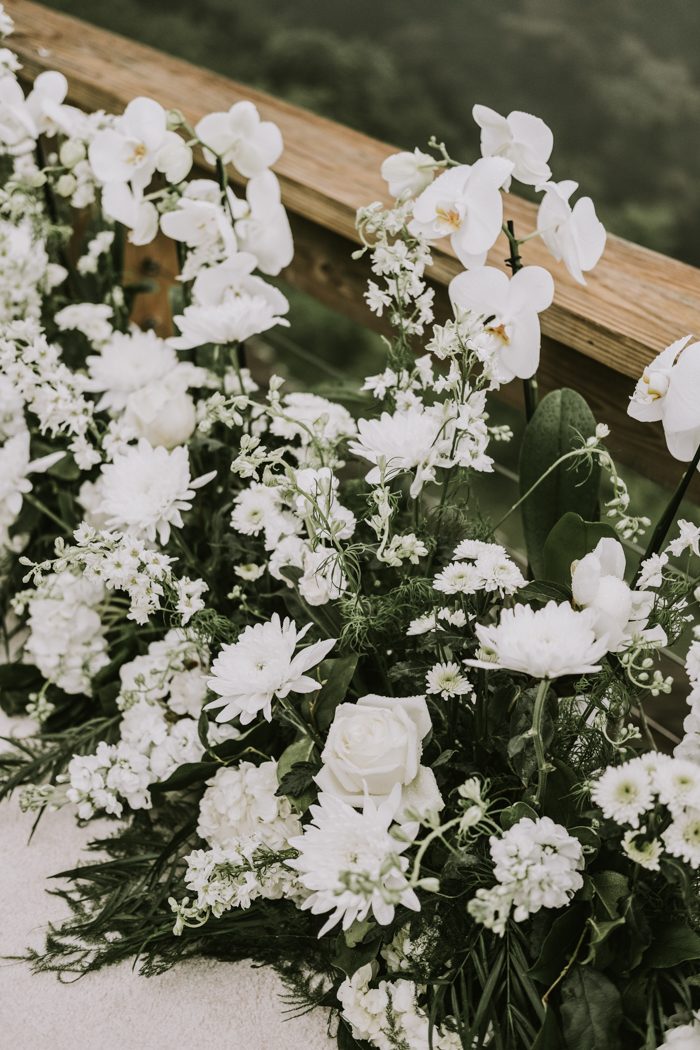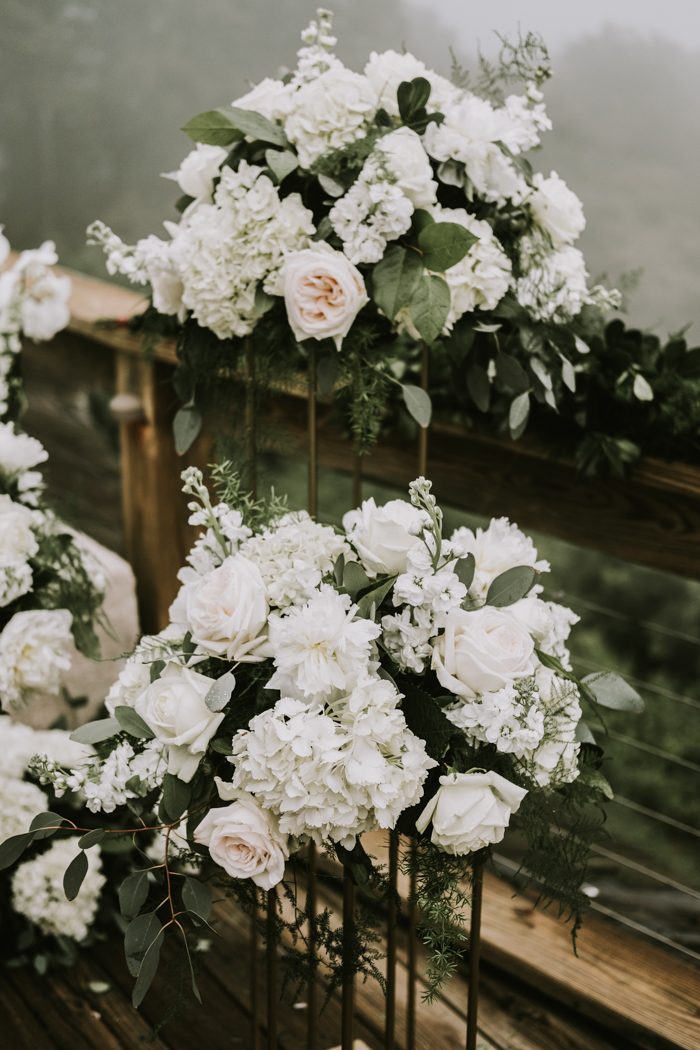 My advice when planning a wedding is not to rush on choosing a venue. I felt that we needed to choose a venue right away, and the one that we originally chose turned out to be the wrong decision. I wish we took more time thinking about what we really envisioned for our wedding before feeling the pressure of needing to lock down the perfect calendar date. It wasn't until after we made the deposit and started planning that we realized we wanted a much more intimate wedding with a scenic view. We cancelled the original venue and took much longer before deciding on the perfect venue that we ended up having our wedding at.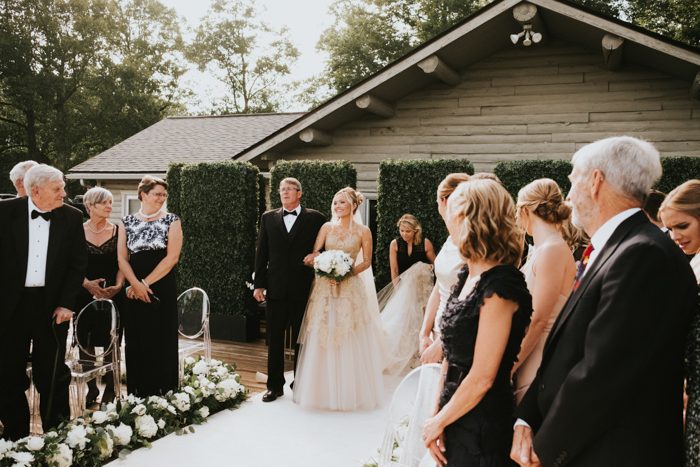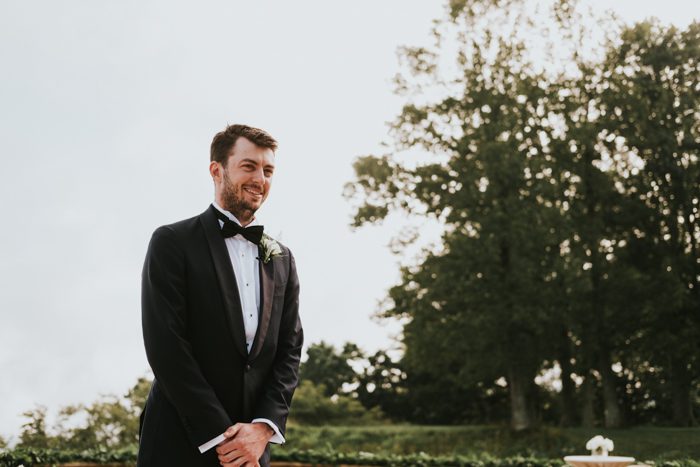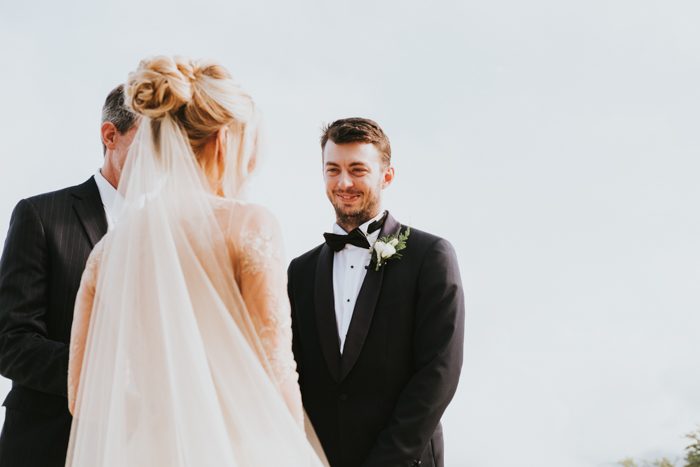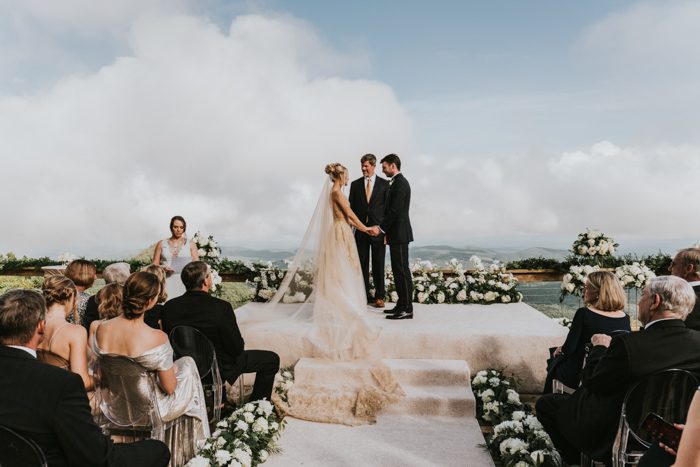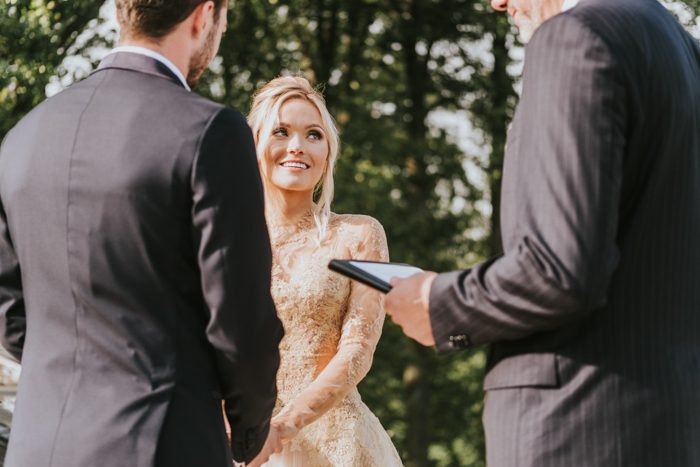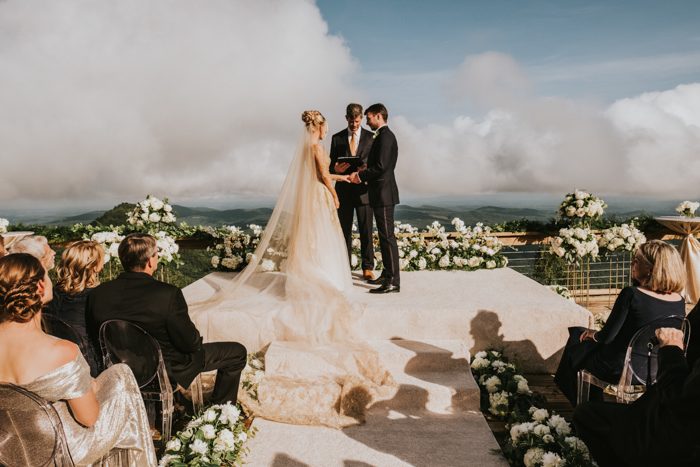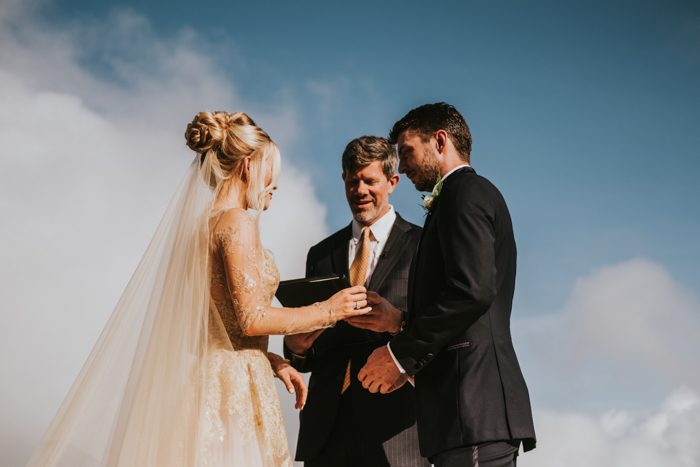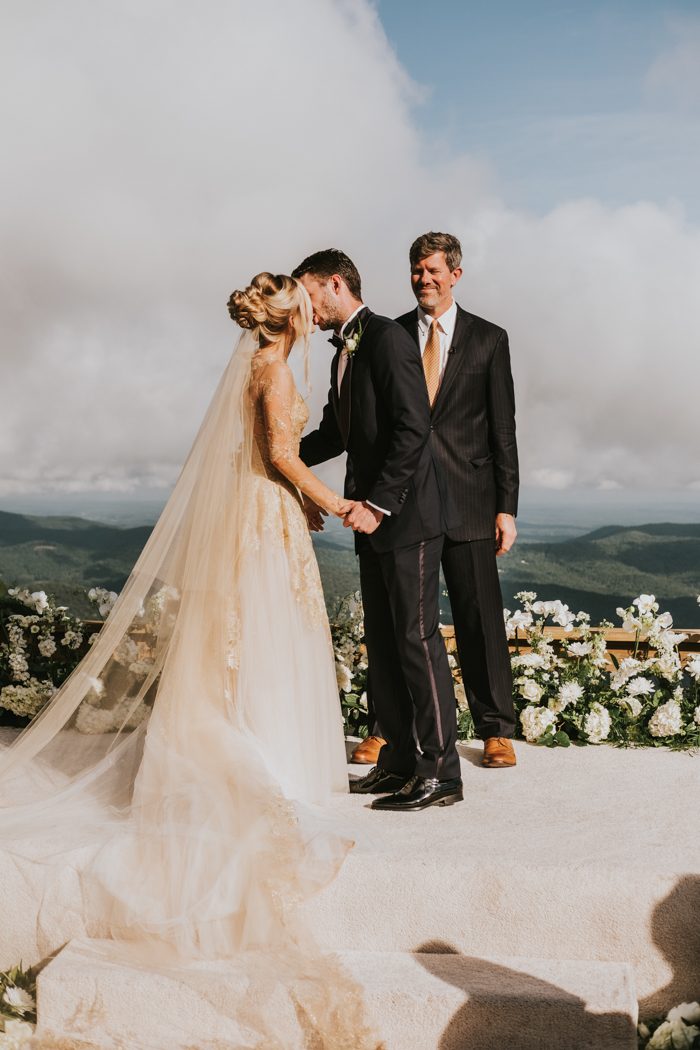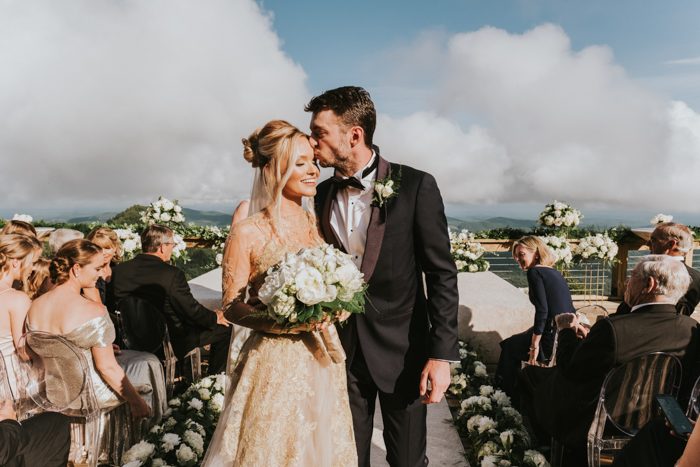 The most memorable part of our wedding day was after the ceremony when we were alone with the photographer and videographer having our photos taken. It felt like a dream just being married to the love of your life, thousands of feet up on the side of a mountain with the most beautiful view. We couldn't stop looking at each other and saying "we're married!". We were so consumed with happiness that we barely noticed when it began pouring rain.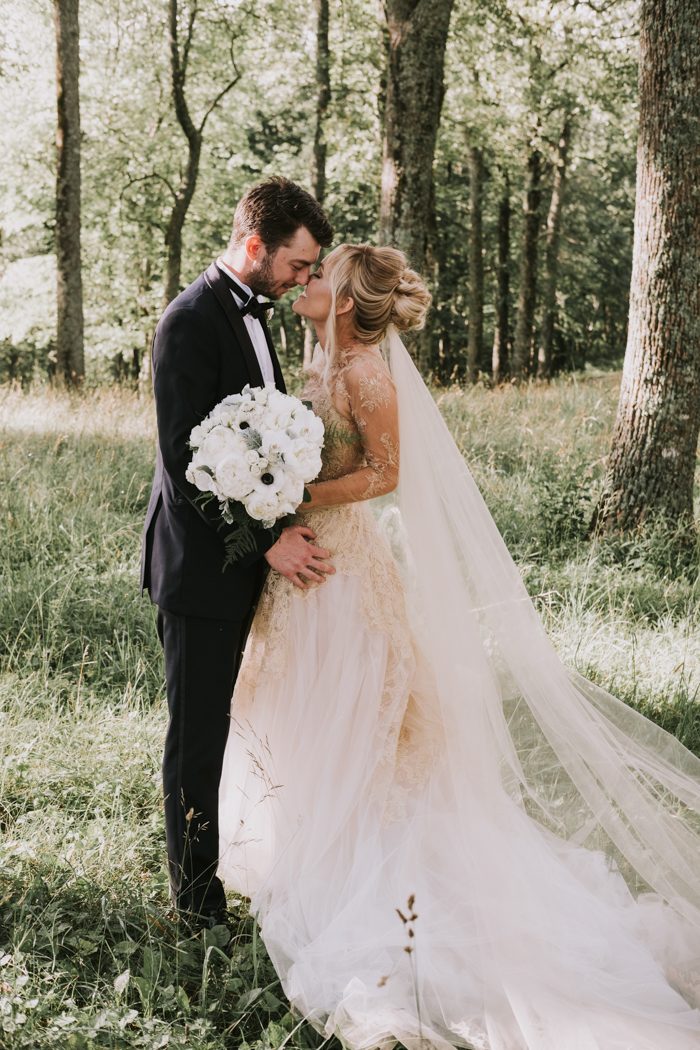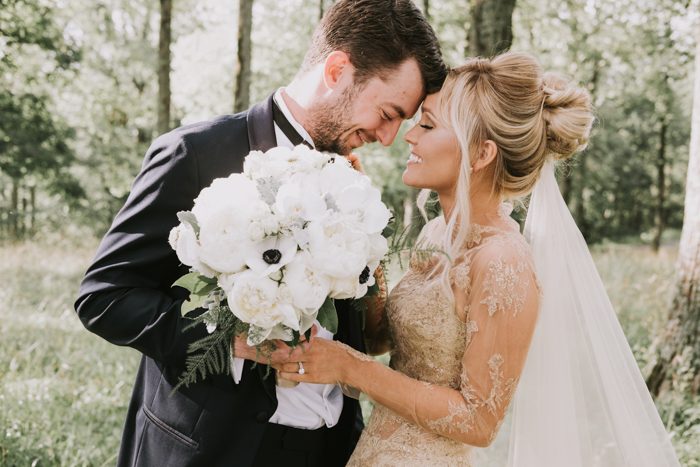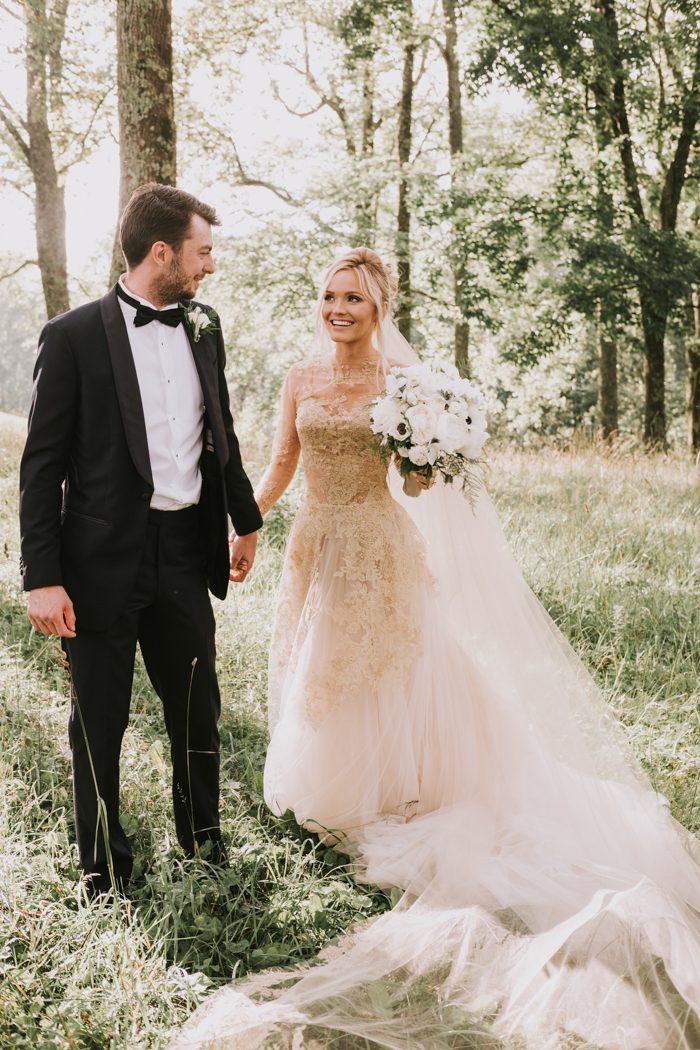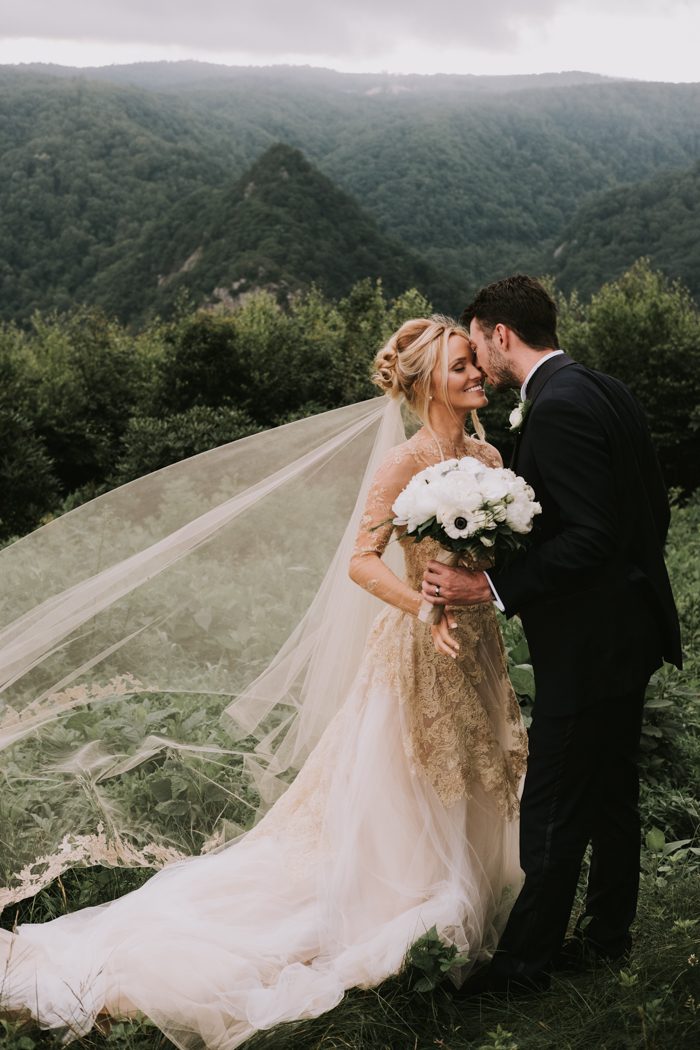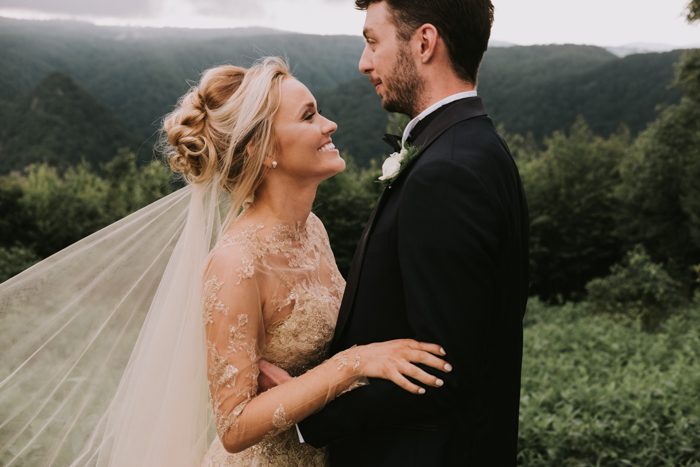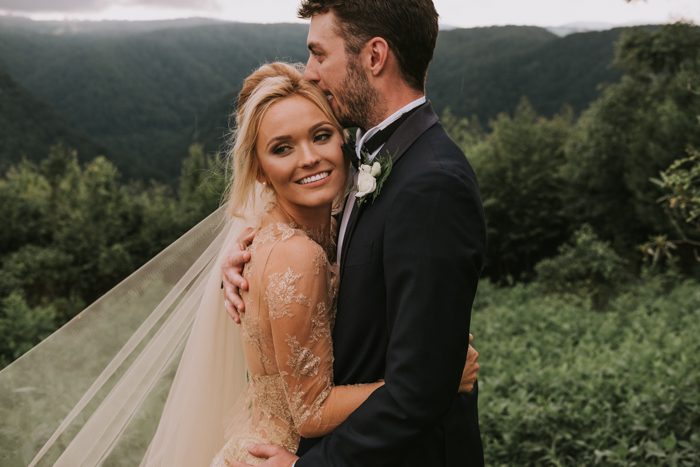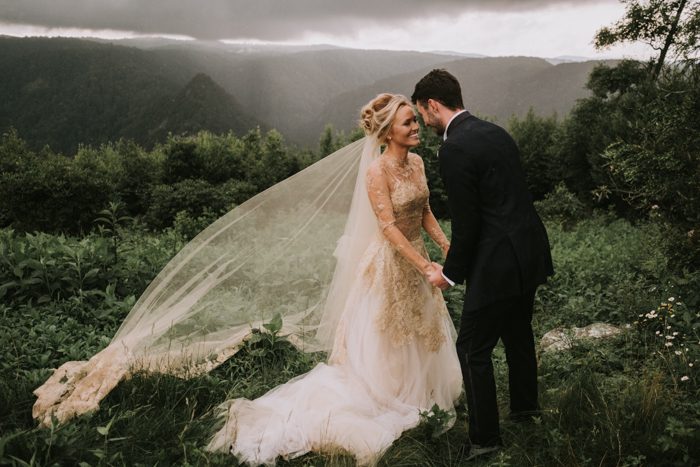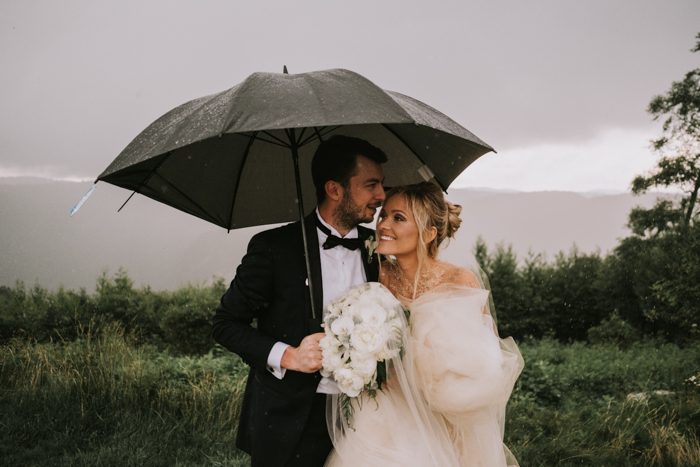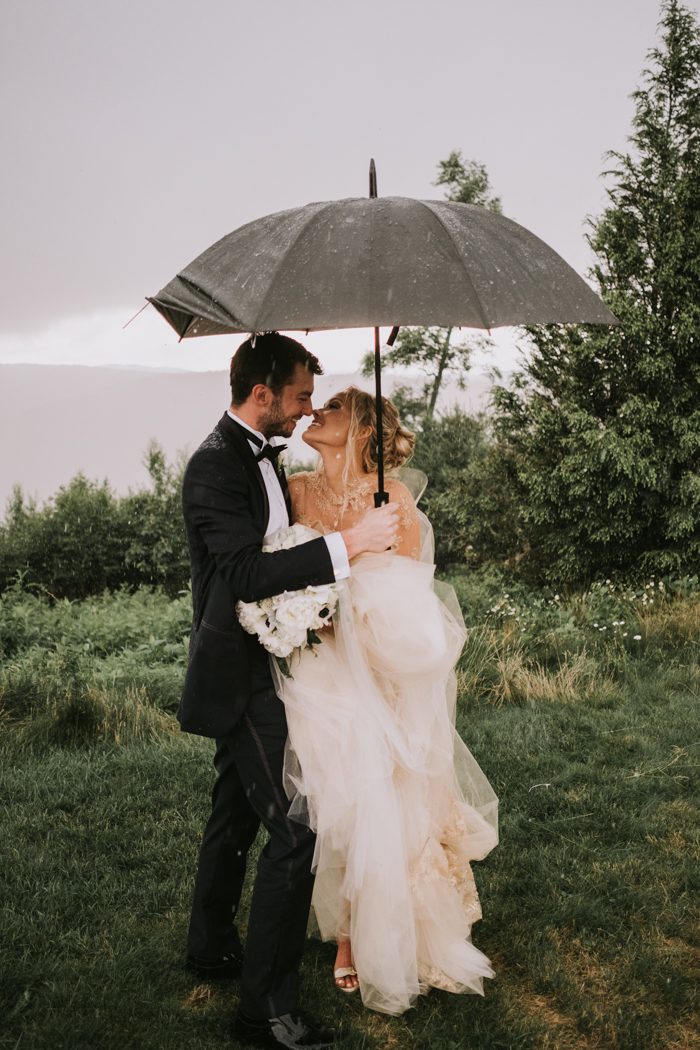 Michelle Hartman was such an amazing photographer! Not only did she do amazing work, but she made us feel so comfortable and was so fun to work with. My family loved her so much that my sister hired her as her photographer for her wedding this June.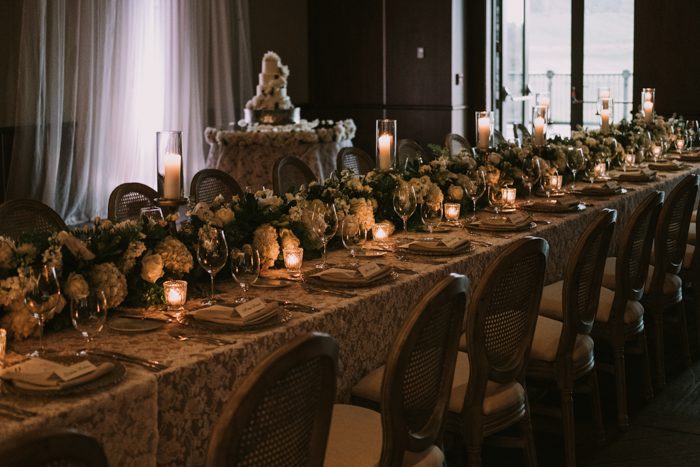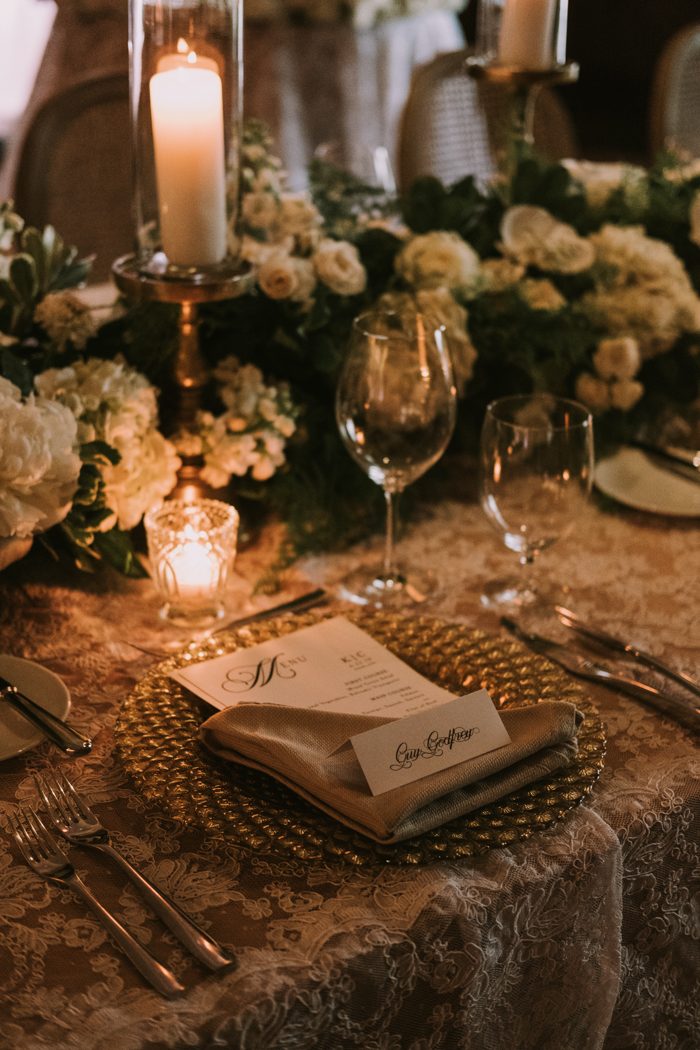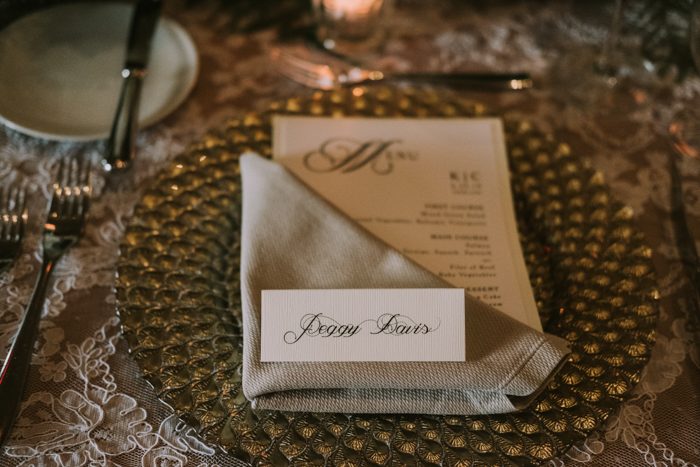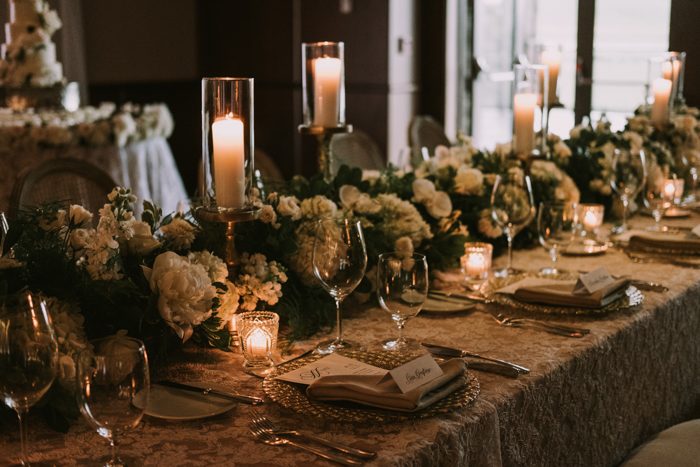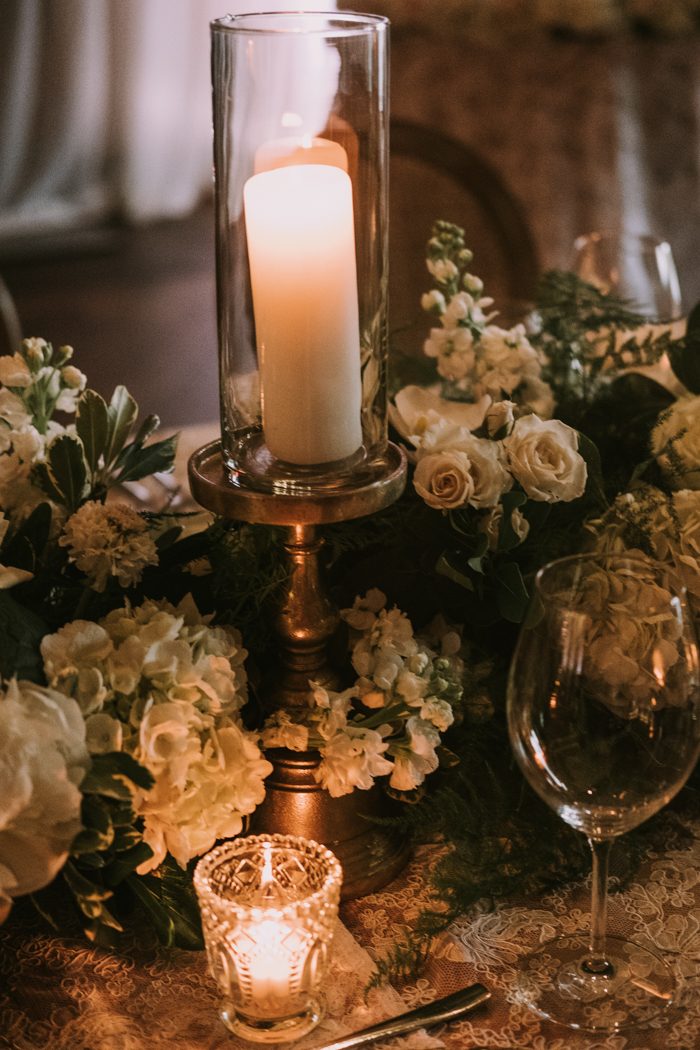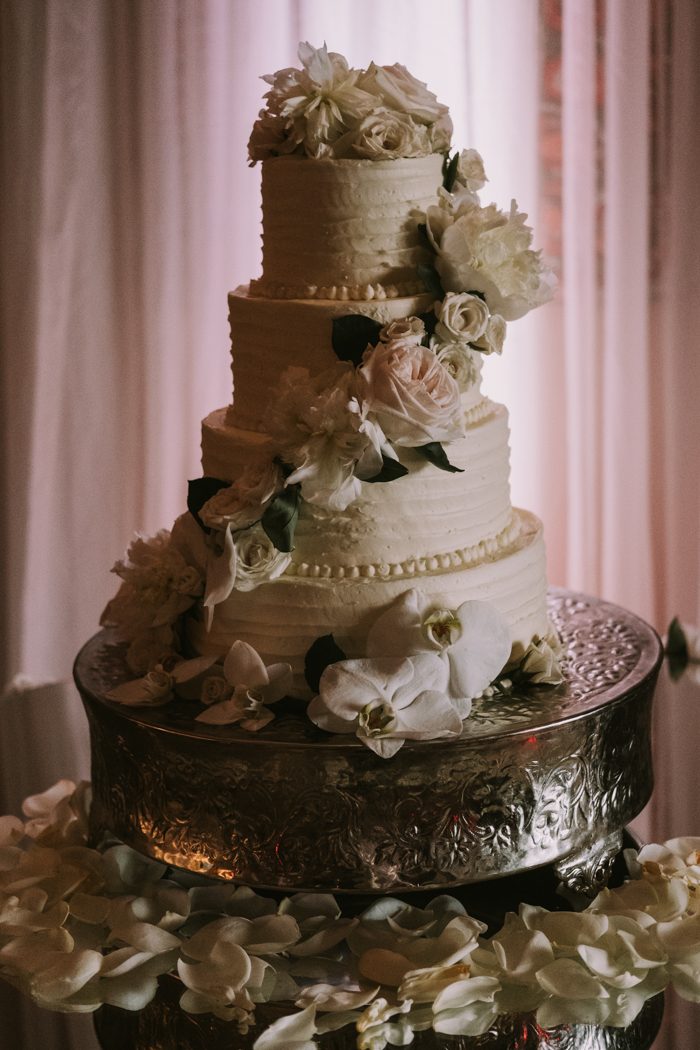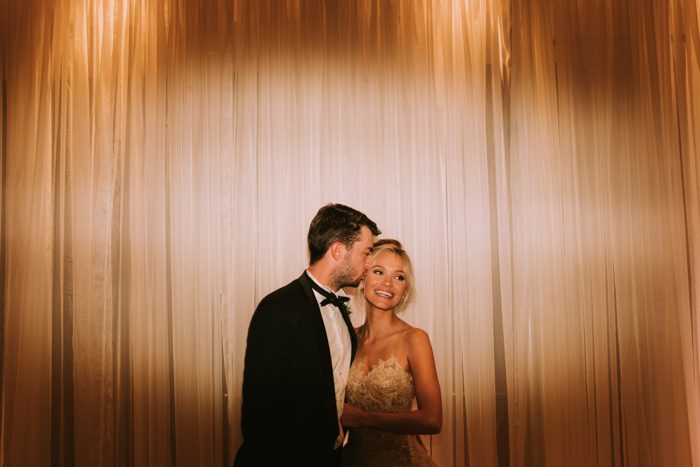 Congratulations, Kathryn and Charles! We're grateful Michelle Elyse Photography shared your beautiful Primland Resort wedding with Junebug! If you love glamorous weddings, you'll definitely want to see this dramatically glamorous Winter wedding at Parker Palm Springs.