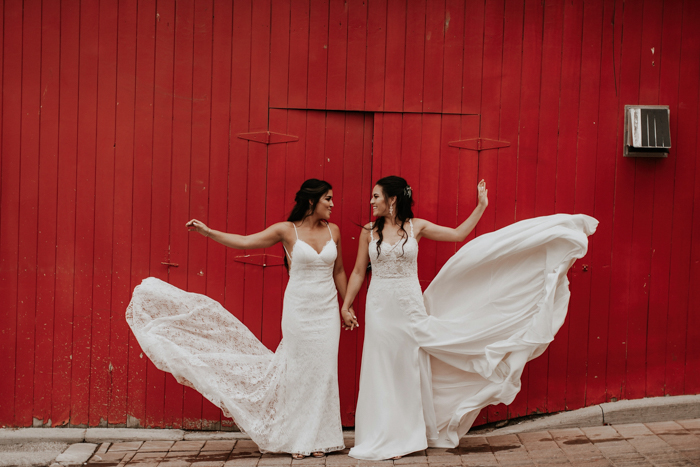 When Samantha and Chantal went looking for a venue that allowed them to be close to nature, felt airy and intimate, and had a distinctly whimsical vibe, they knew Madsen's Greenhouse was the one from the very first peek through the windows! Because of the lush, secret-garden feel of the space, the brides' minimalist and modern decor were the perfect finishing touches to bring a personal touch while allowing the venue to still feel airy and bright. Room to Bloom kept the floral palette crisp with white flowers and loads of greenery, and Artsy Baker filled a donut wall and dessert table with treats that would satisfy even the biggest sweet tooth! From Samantha and Chantal's romantic newlywed portraits to all the squad-goal wedding party photos, Bows & Lavender nailed capturing every moment of this unforgettable greenhouse wedding!
The Couple:
Samantha and Chantal
The Wedding:
Madsen's Greenhouse, Newmarket, Ontario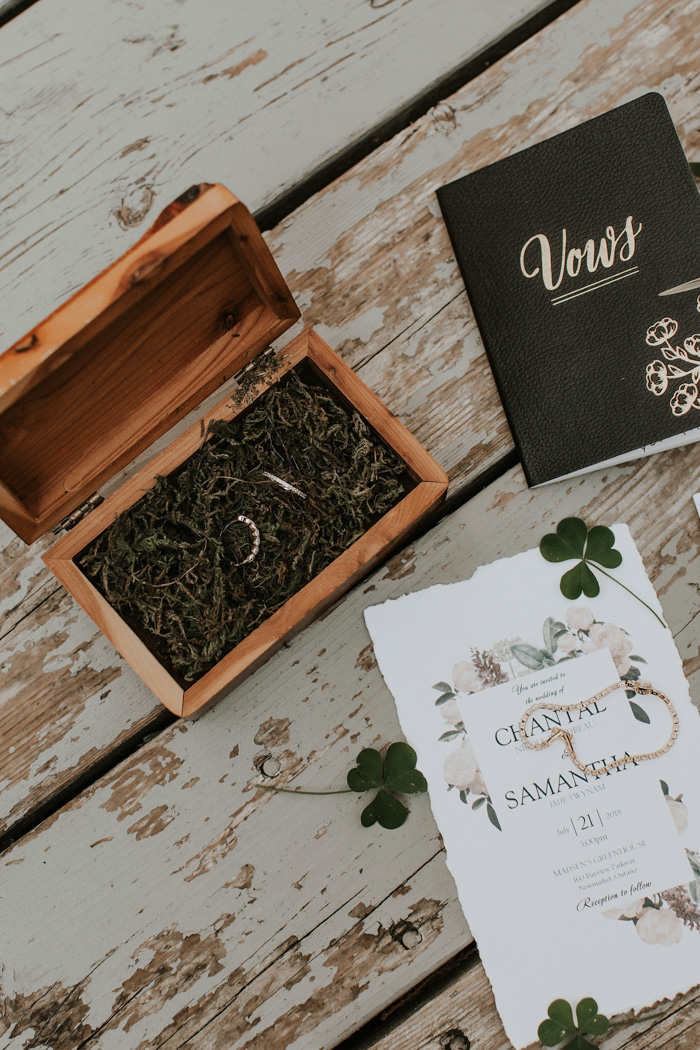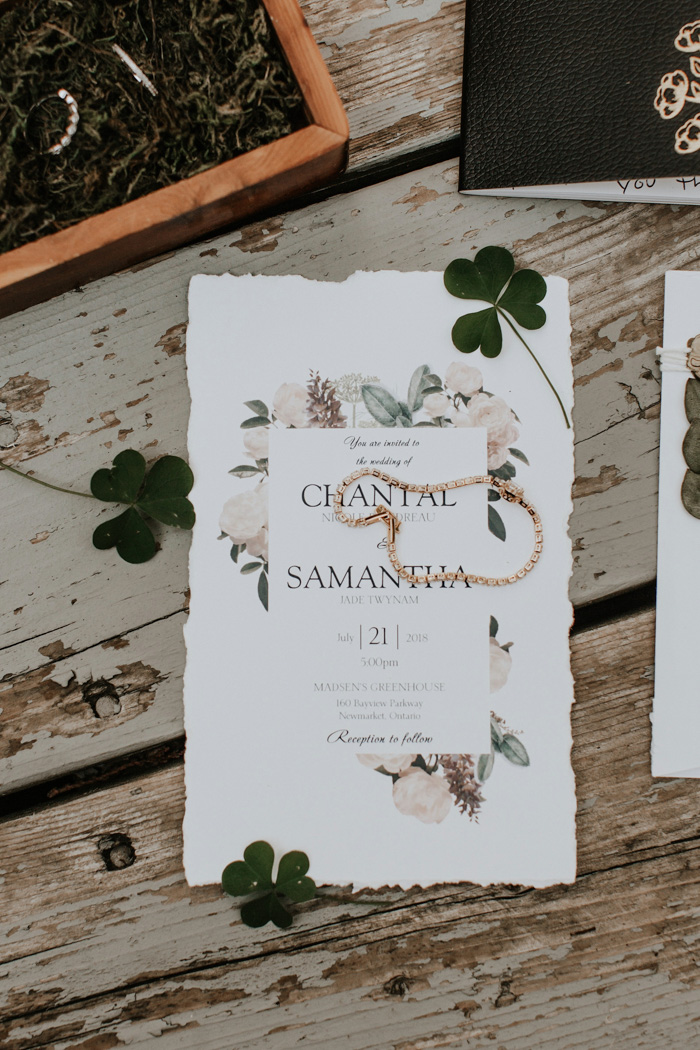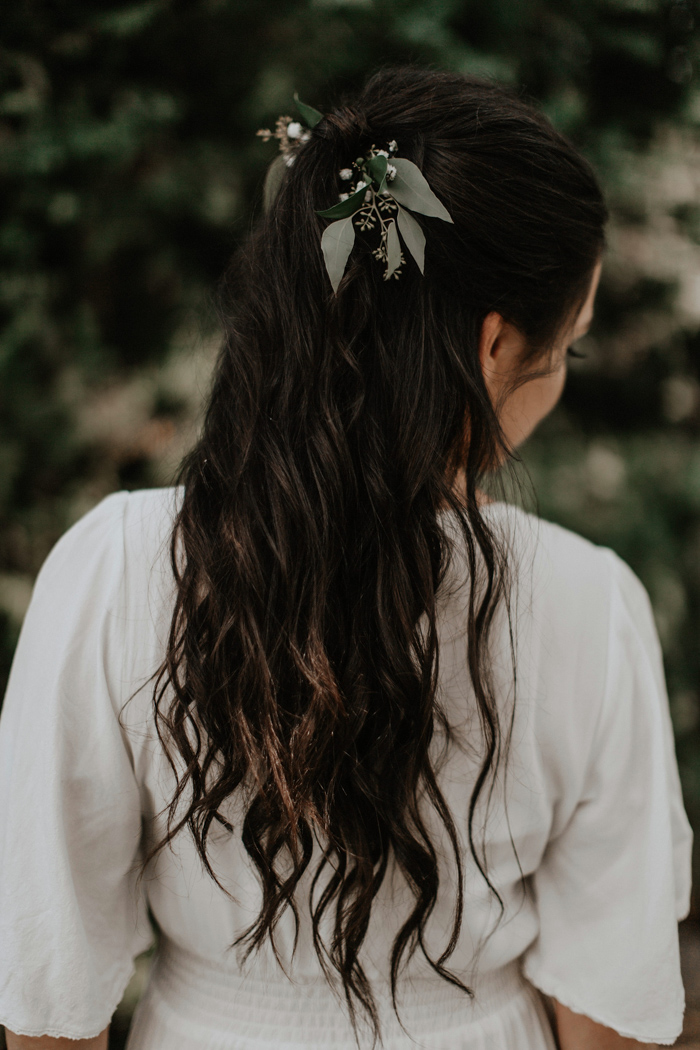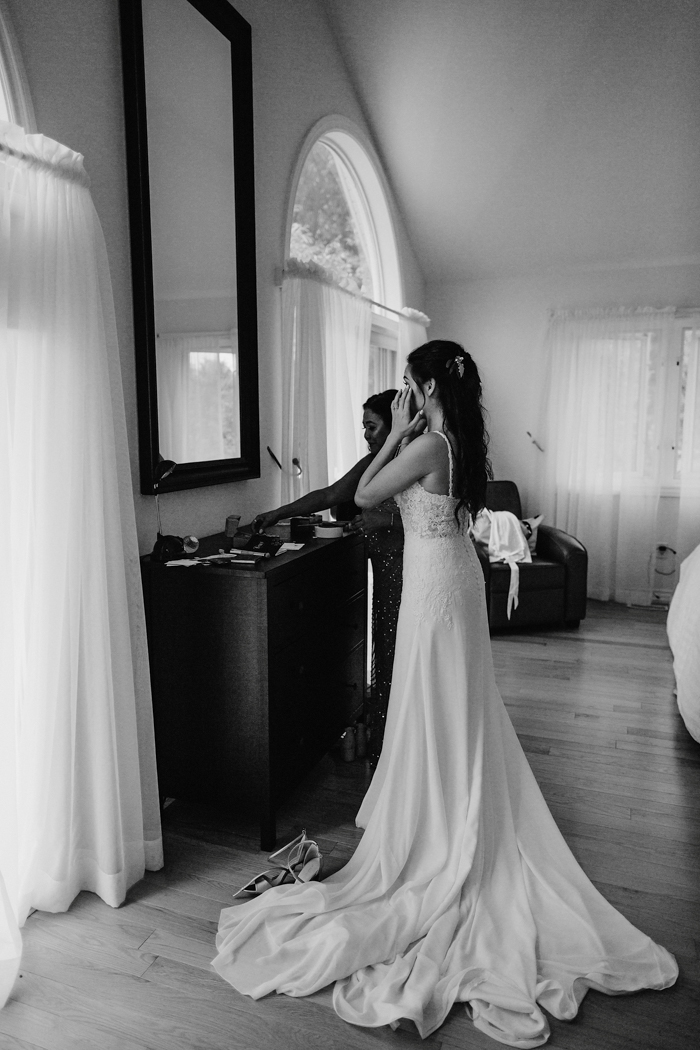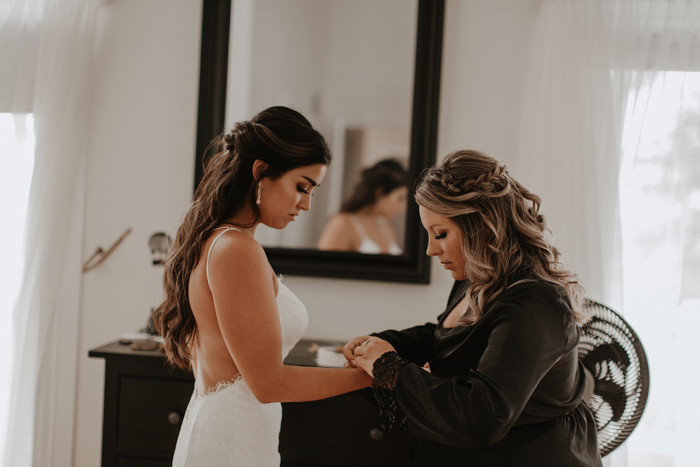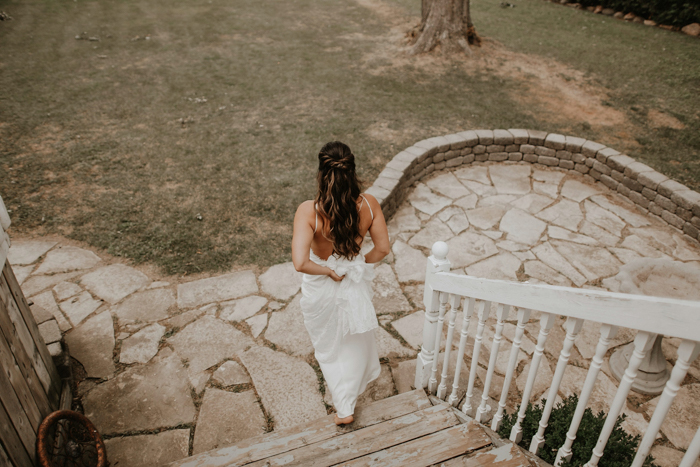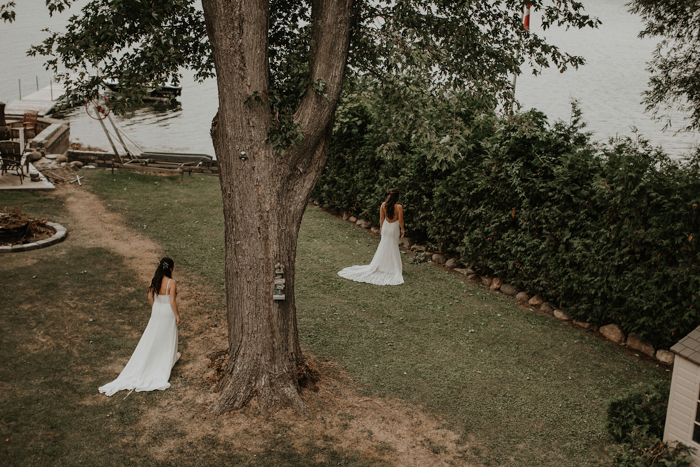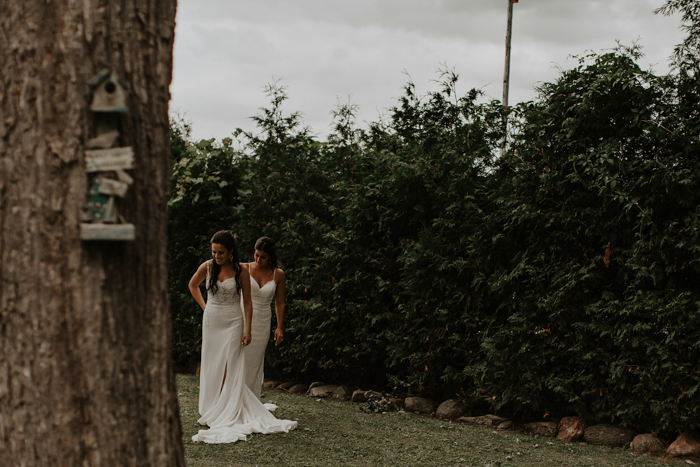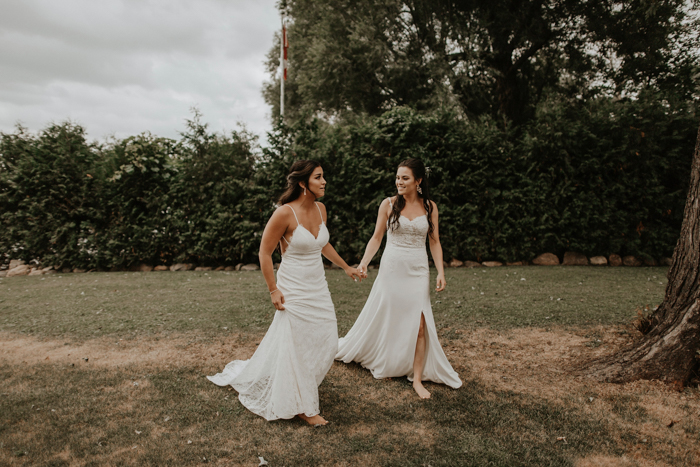 It was important for us to stay true to ourselves. When it comes to planning your day you can get so consumed into what everyone else is doing that you forget what things are special to you. It was important for us to find a venue that felt like us and to just simply enjoy, enjoy the presence of the people we love most, enjoy the moment and enjoy each other.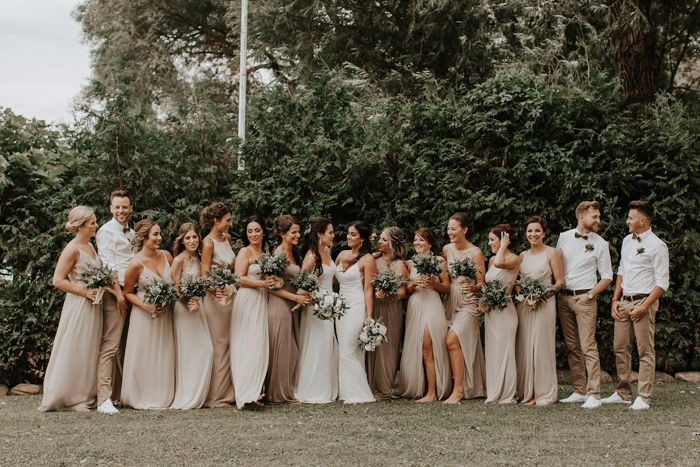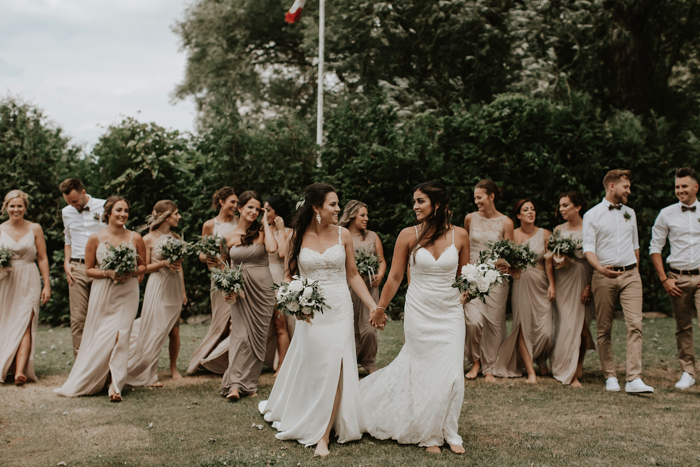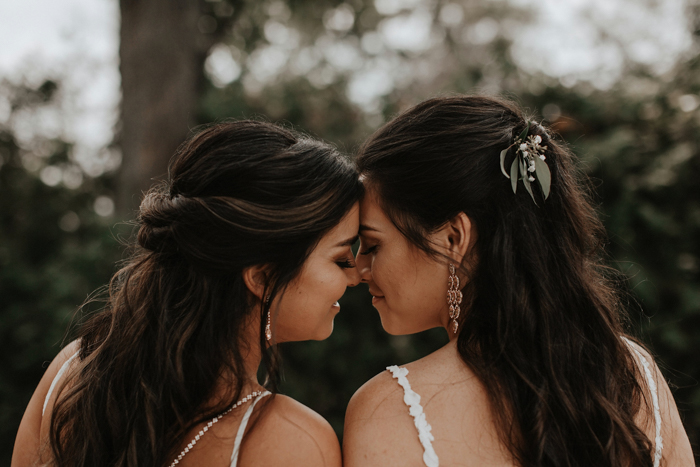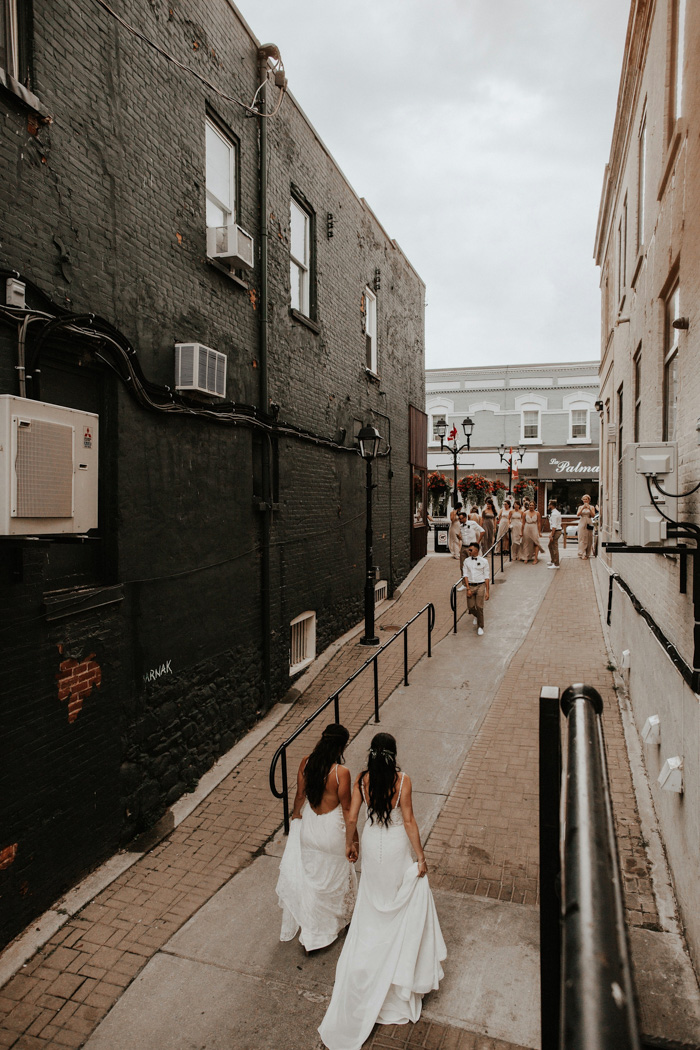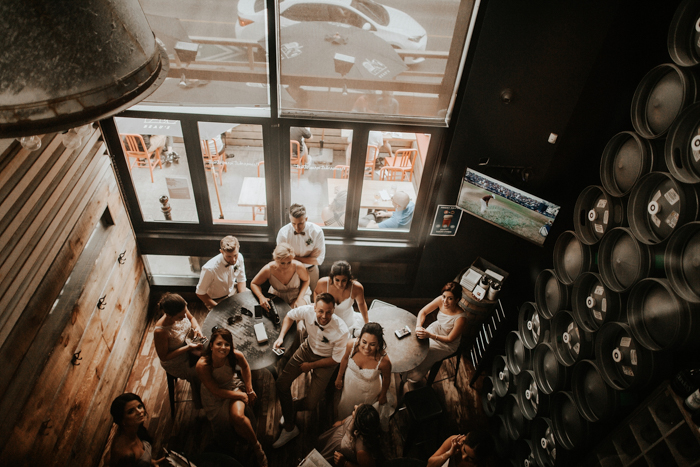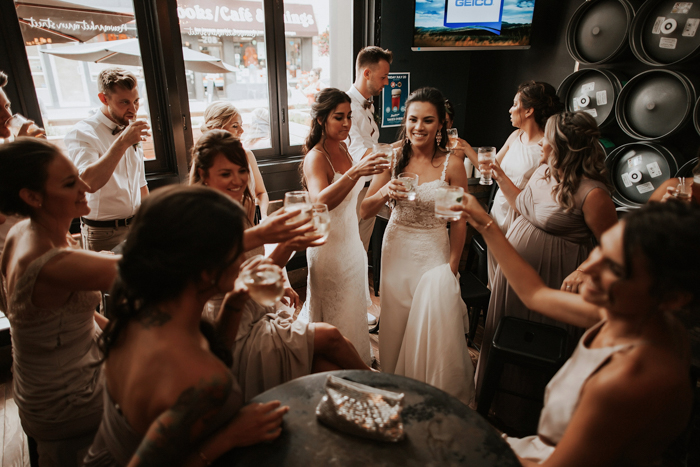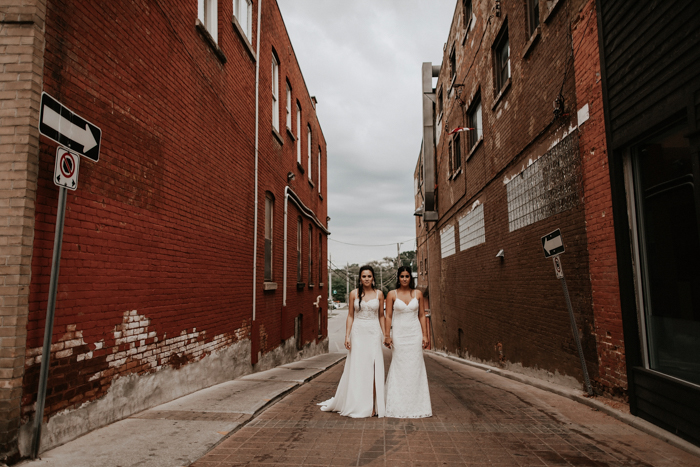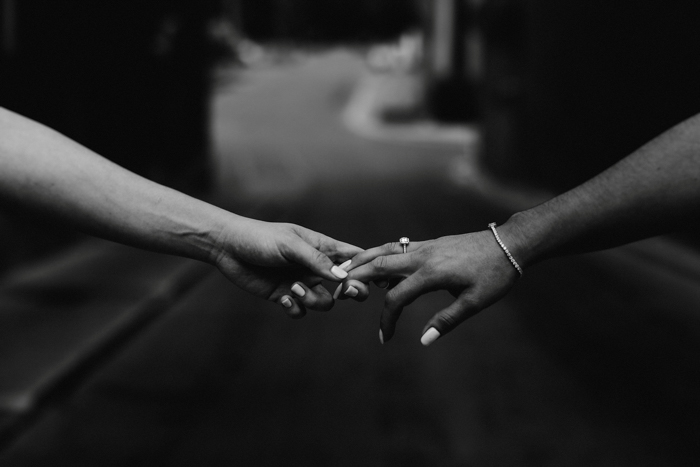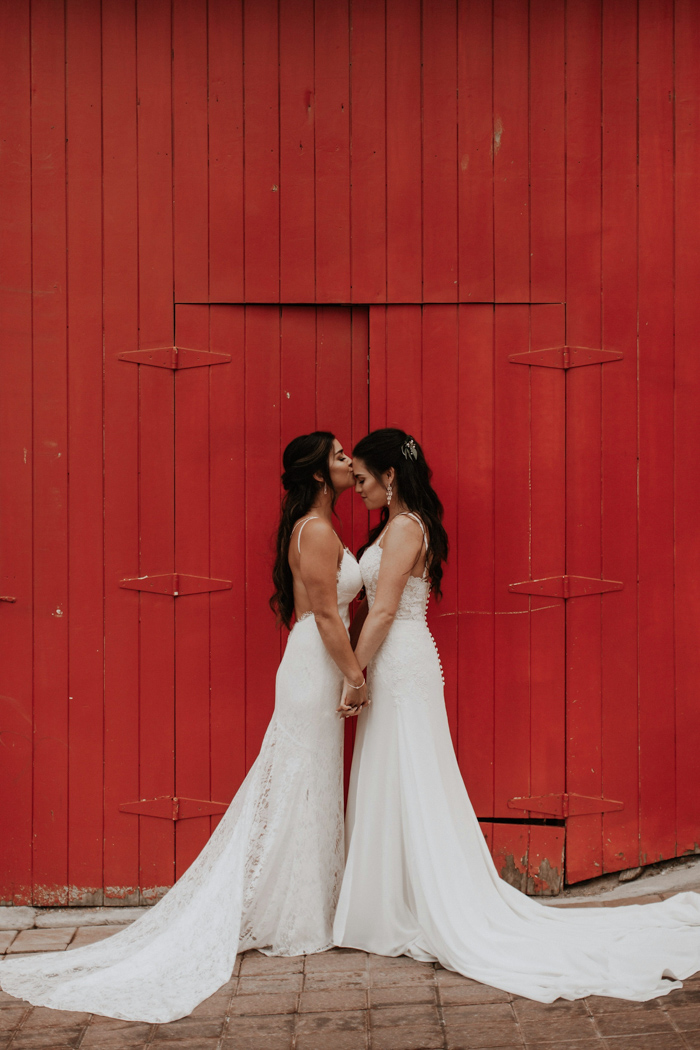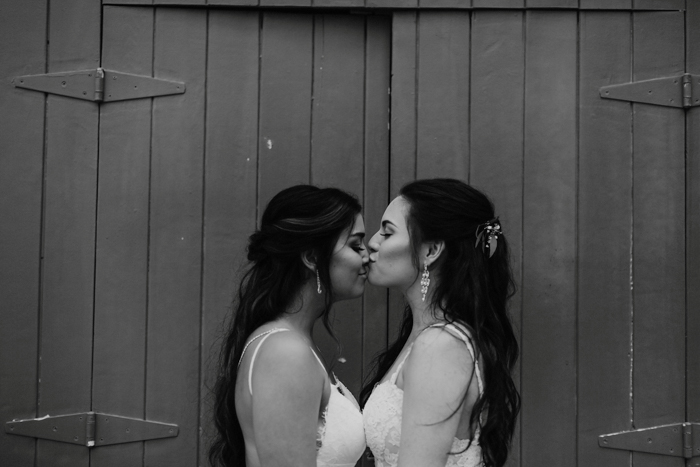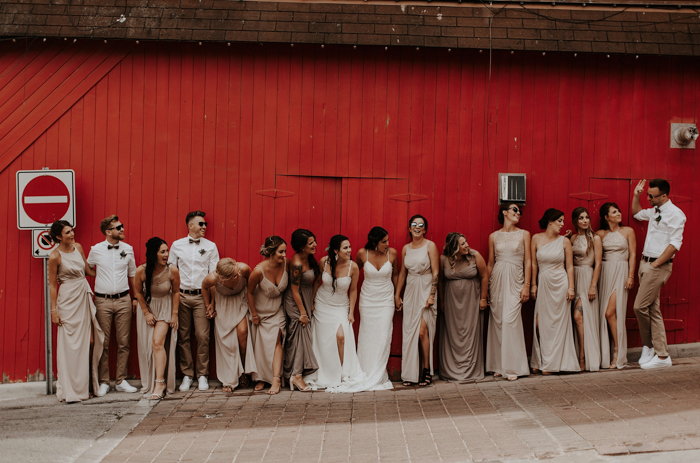 We searched a long time for our venue. All of the places we were visiting just didn't feel like us. We wanted it to be light, airy, intimate, natural and whimsical and we had this idea in our head but couldn't seem to find it. One day we came across a venue 20 minutes from our hometown, a place we had not even heard of before called Madsen's Greenhouse. It was the middle of winter and the owners were away for the next couple of weeks but there was only 1 Saturday left for the following summer, we ended up booking over the phone having just looked through the window, just seeing that alone we knew it was our vibe.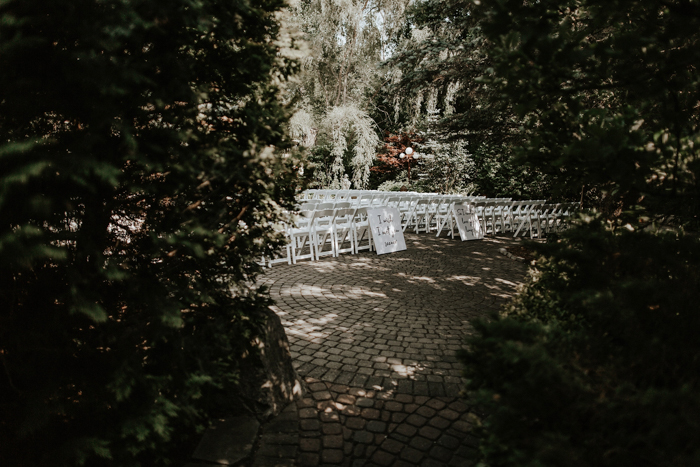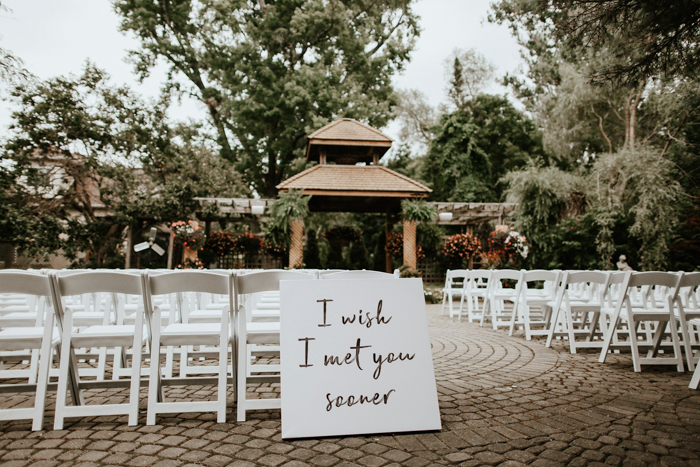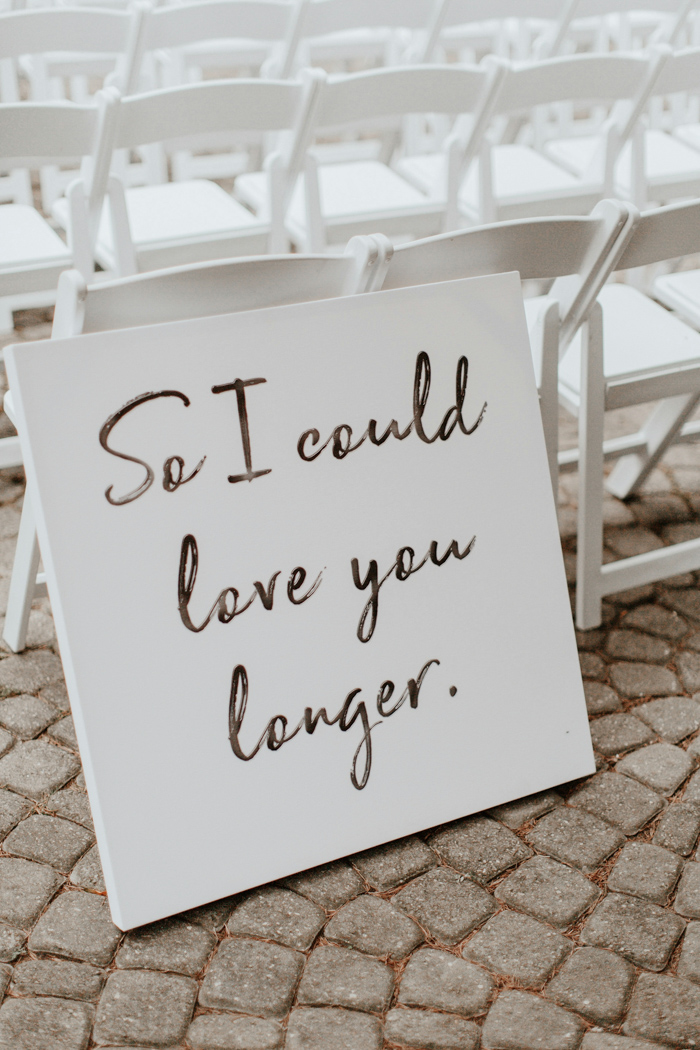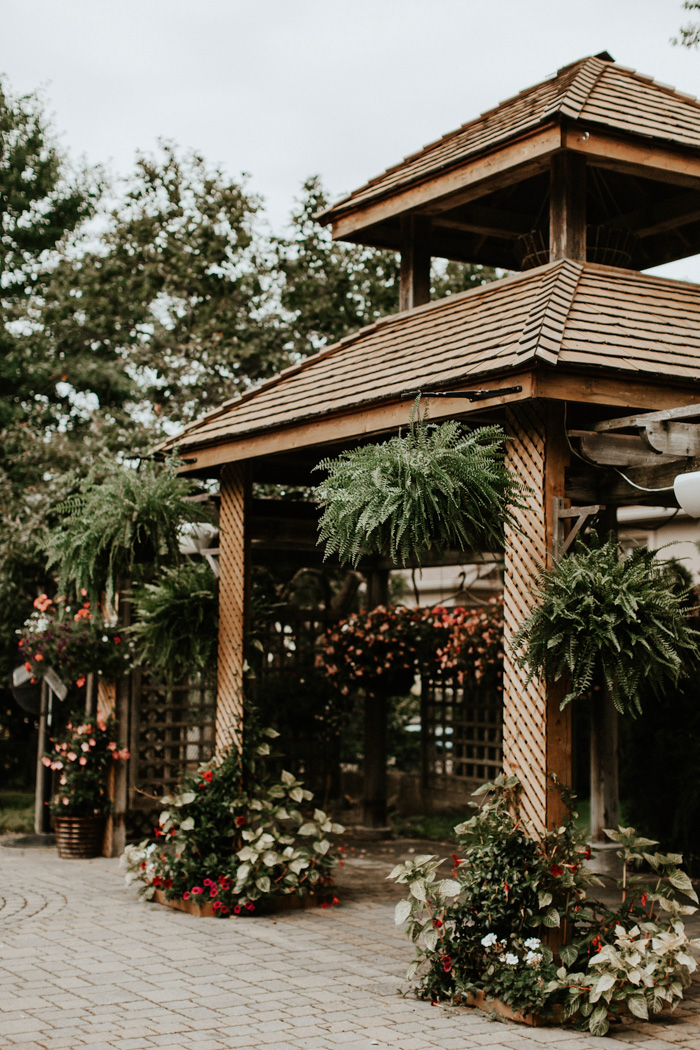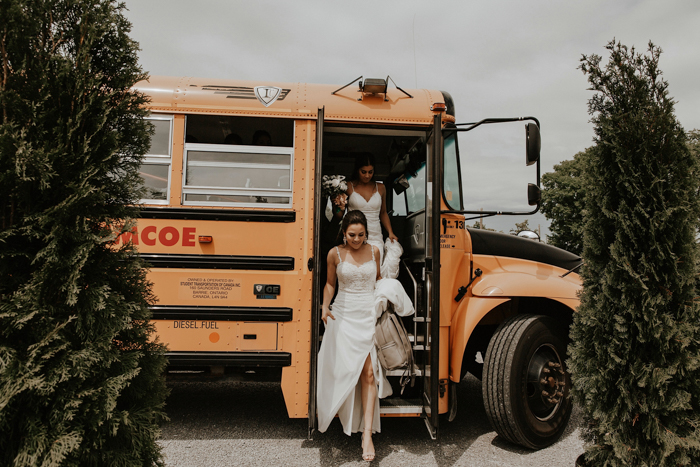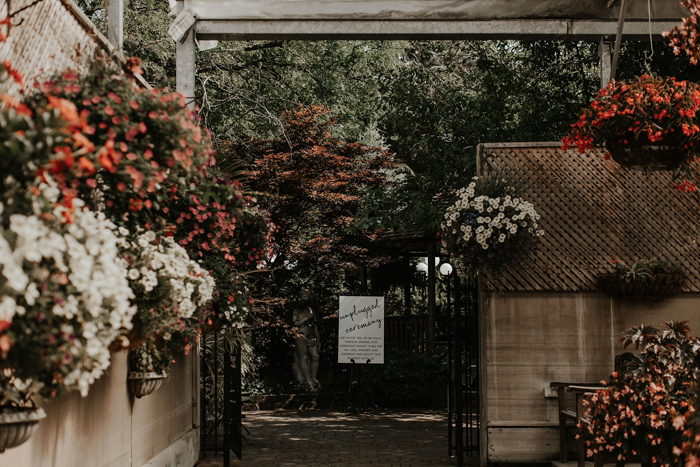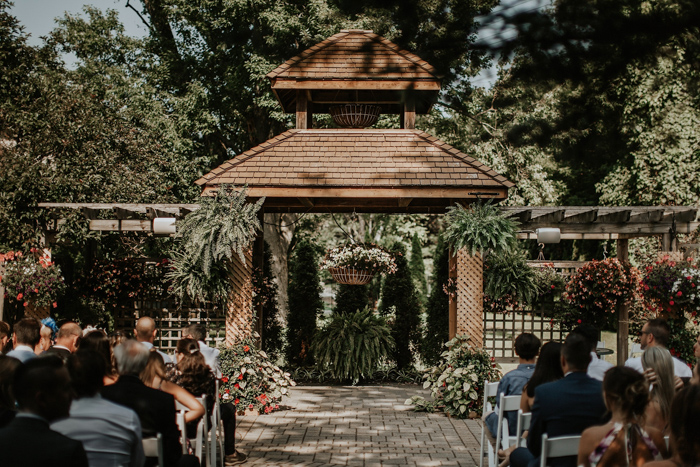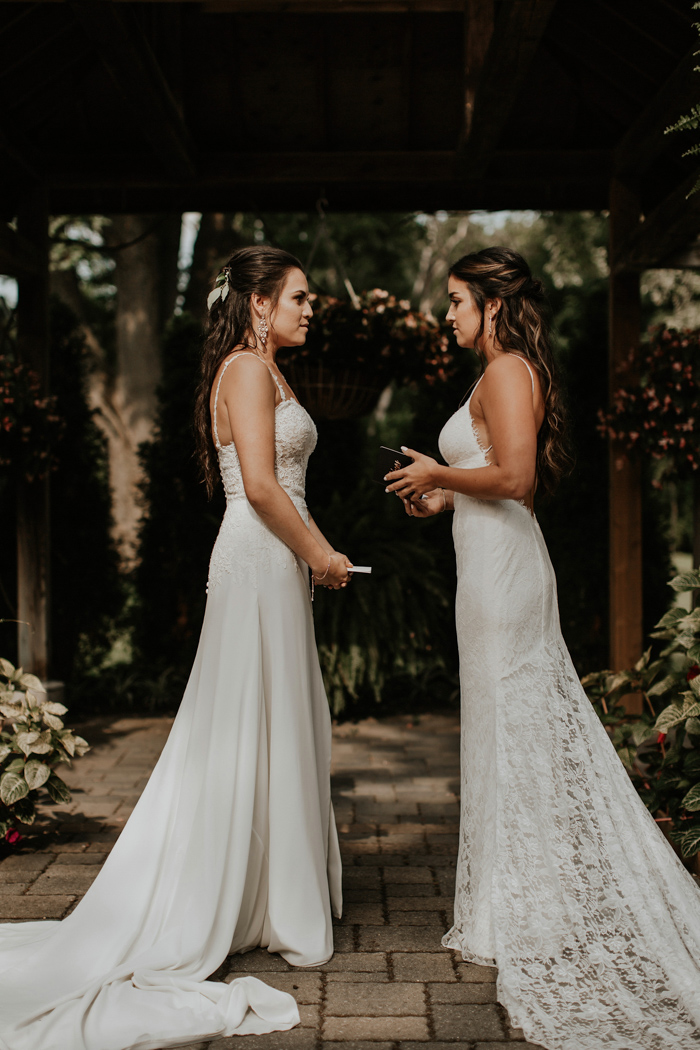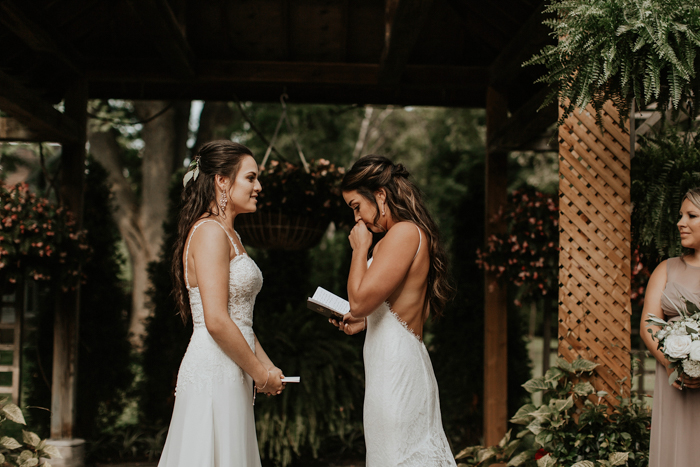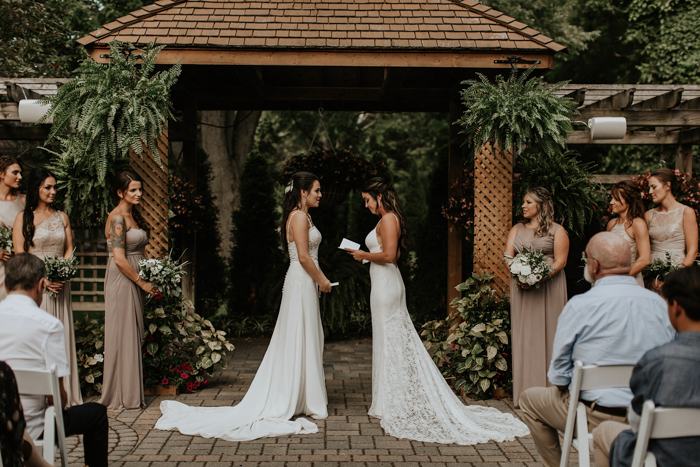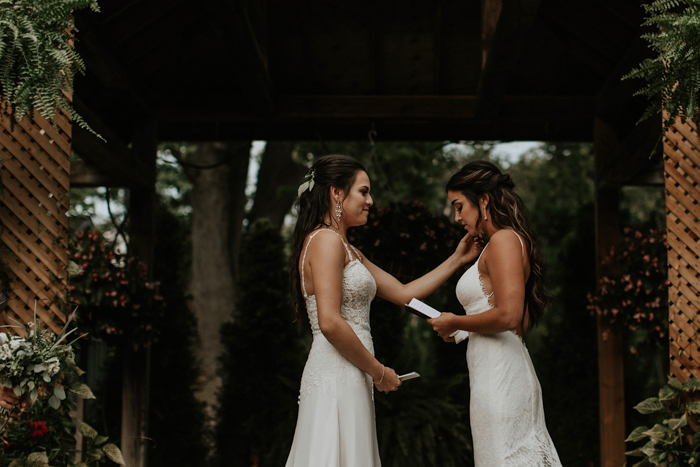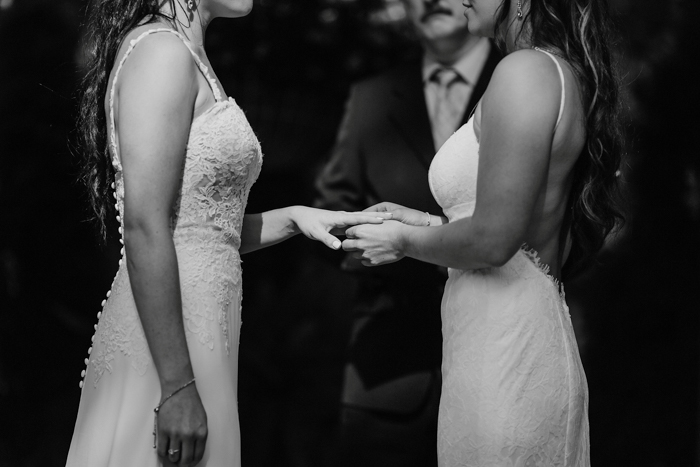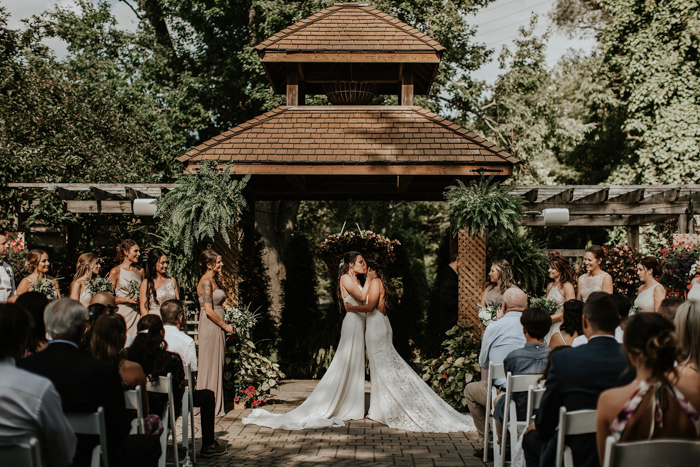 Just do you and forget about all of the noise. When you finally get to your day take little moments to take it all in because it goes by so fast. Our photographers snuck us away a few times throughout the night and I didn't ever realize how much that meant at the moment but I now know it gave us a minute to just absorb the day.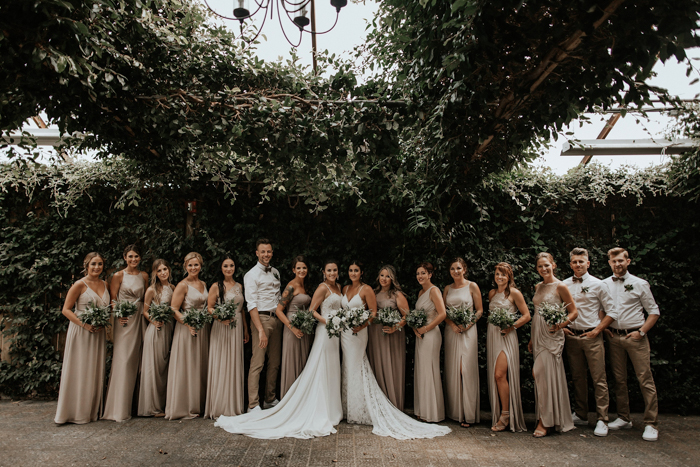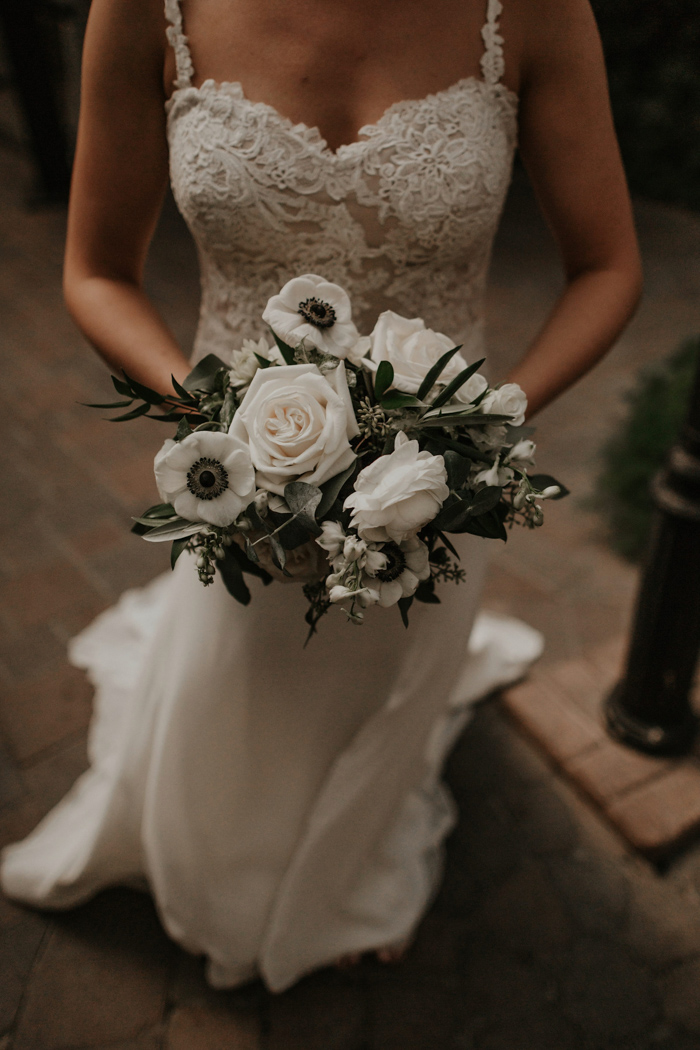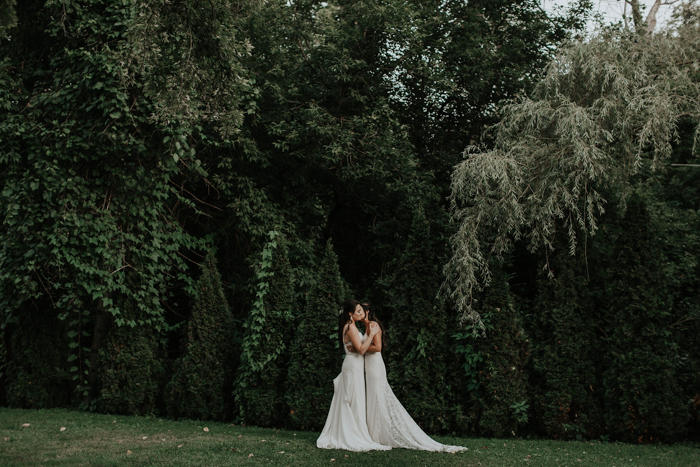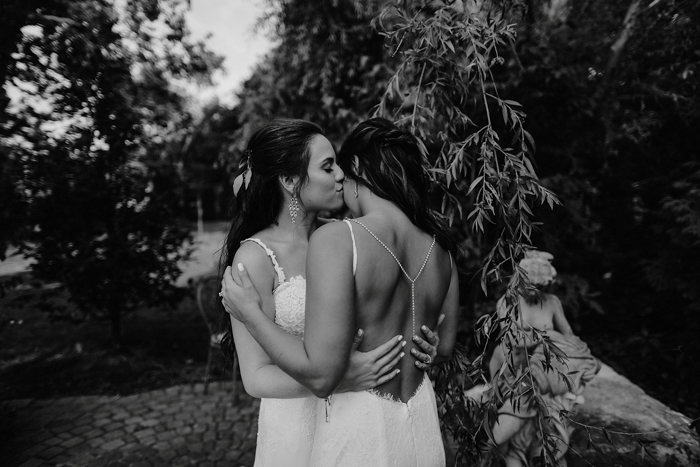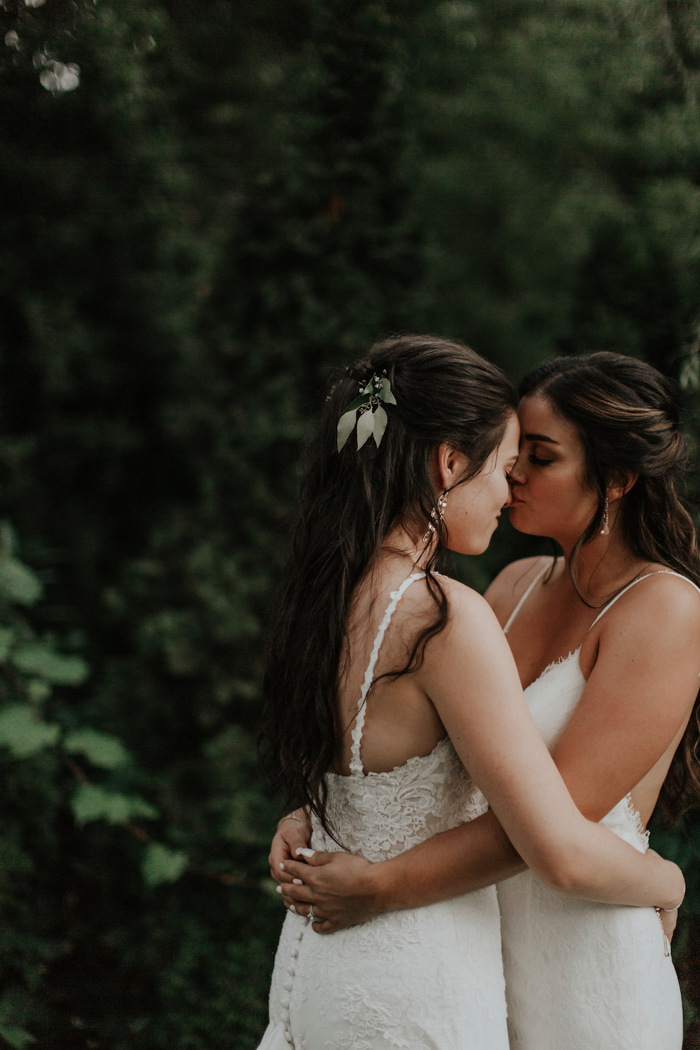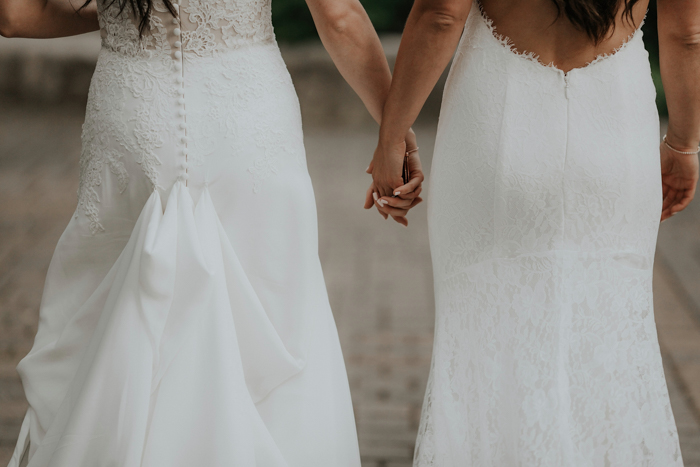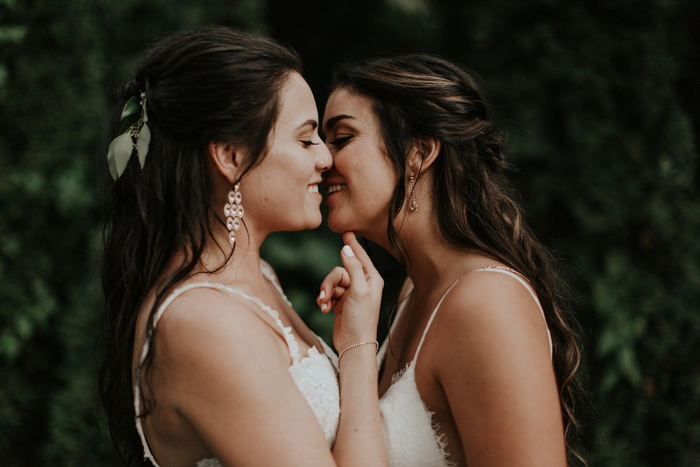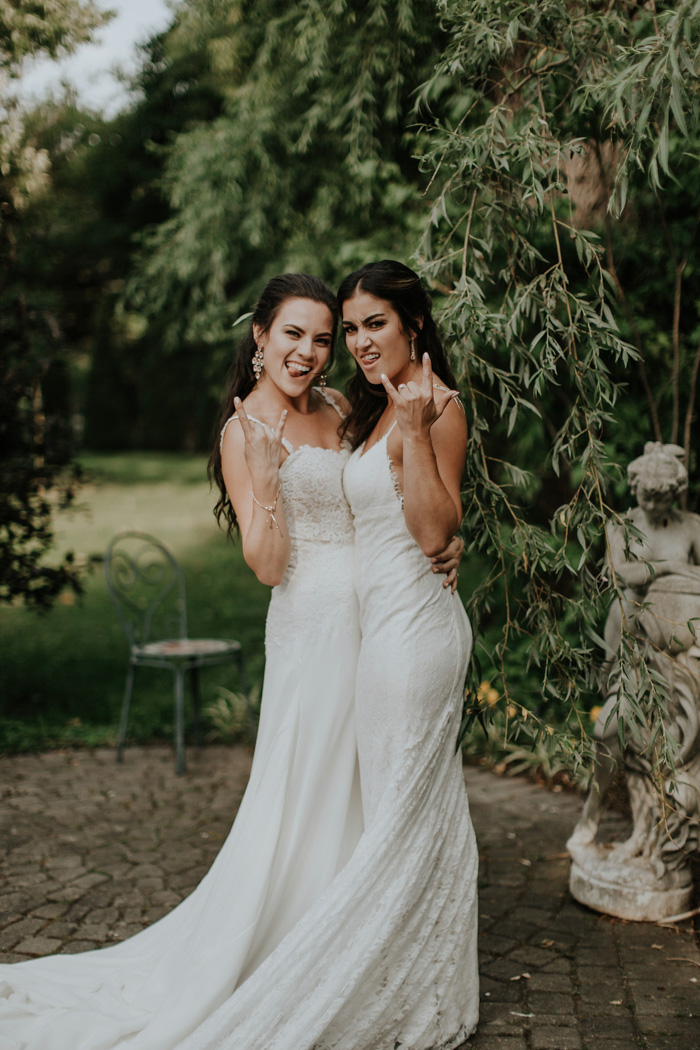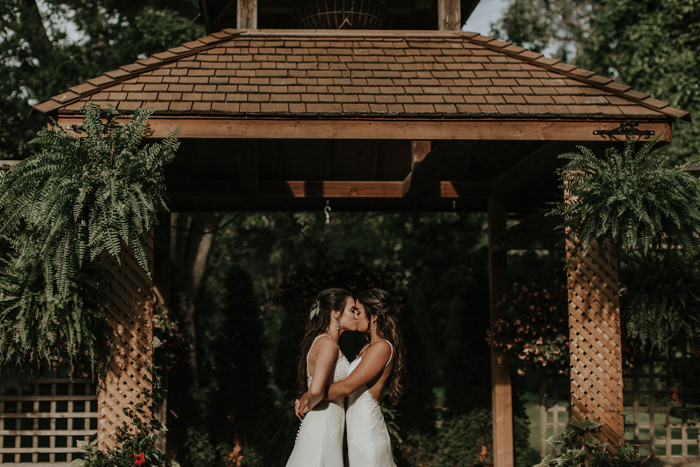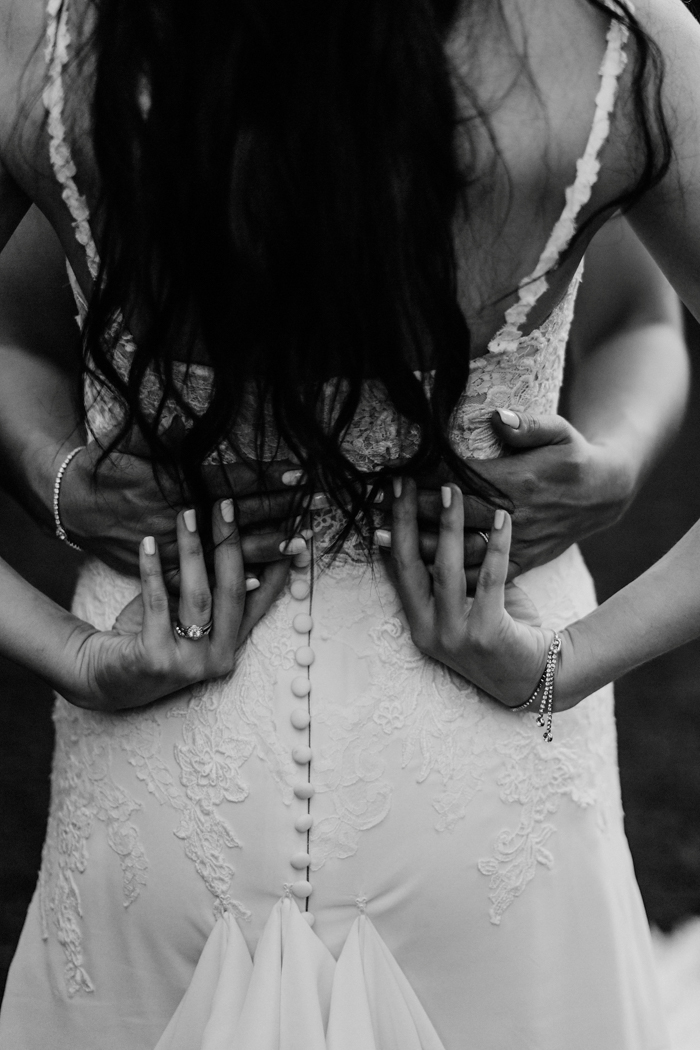 Our photographers were Jessy and Brandon from Bows & Lavender. First, they're married to each other and are couple goals! They are probably two of the coolest people we know! They are friends of ours from our hometown and we knew we had to have them. Not only are they insanely talented, they have the most incredible aura to them. They both light up a room as soon as they walk into it and they are always in the right place at the right time. Most of the time we didn't even know they were taking photos, so we were totally surprised when we got our pictures back they had captured moments that we didn't even know happened. They also were so amazing at letting us enjoy our time but also taking us away for breaks in times we didn't even know we needed them. I am most grateful that they helped us and encouraged us to take those moments to reflect throughout the day.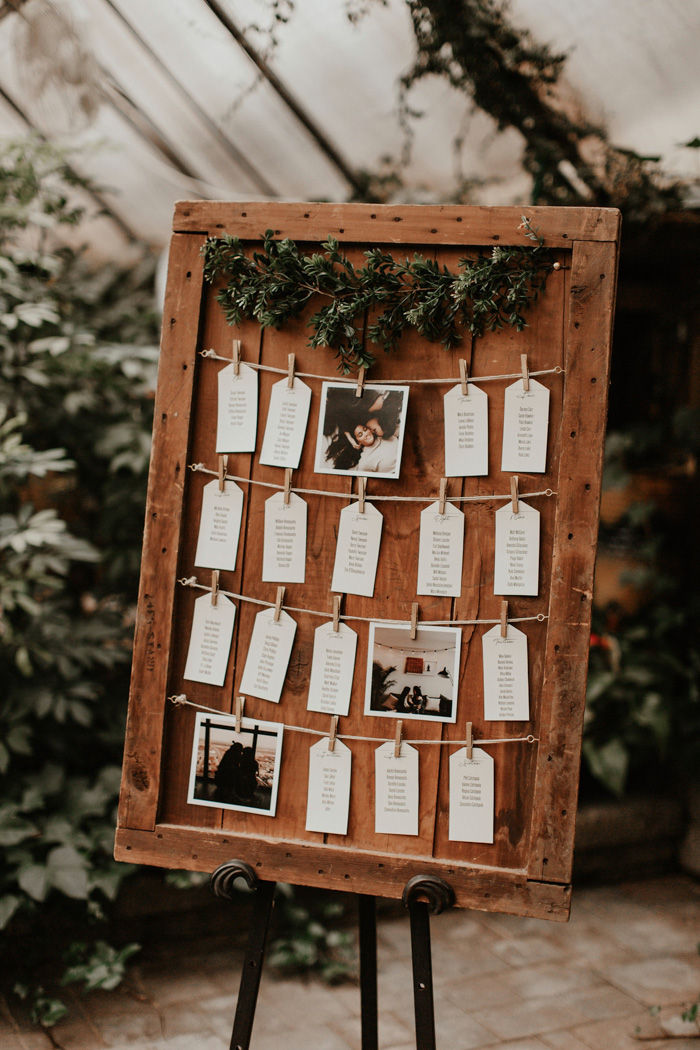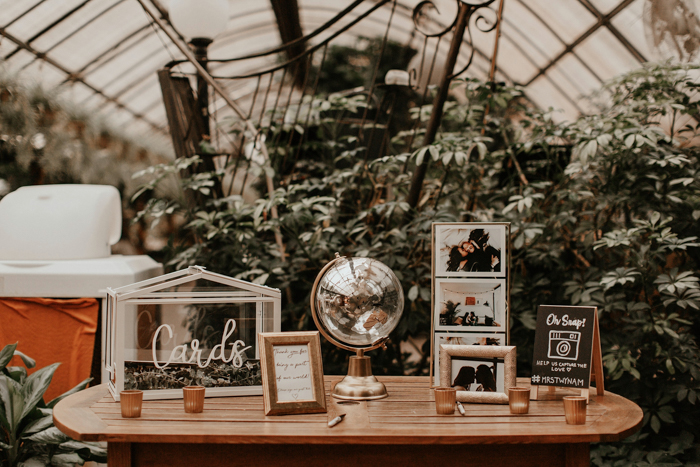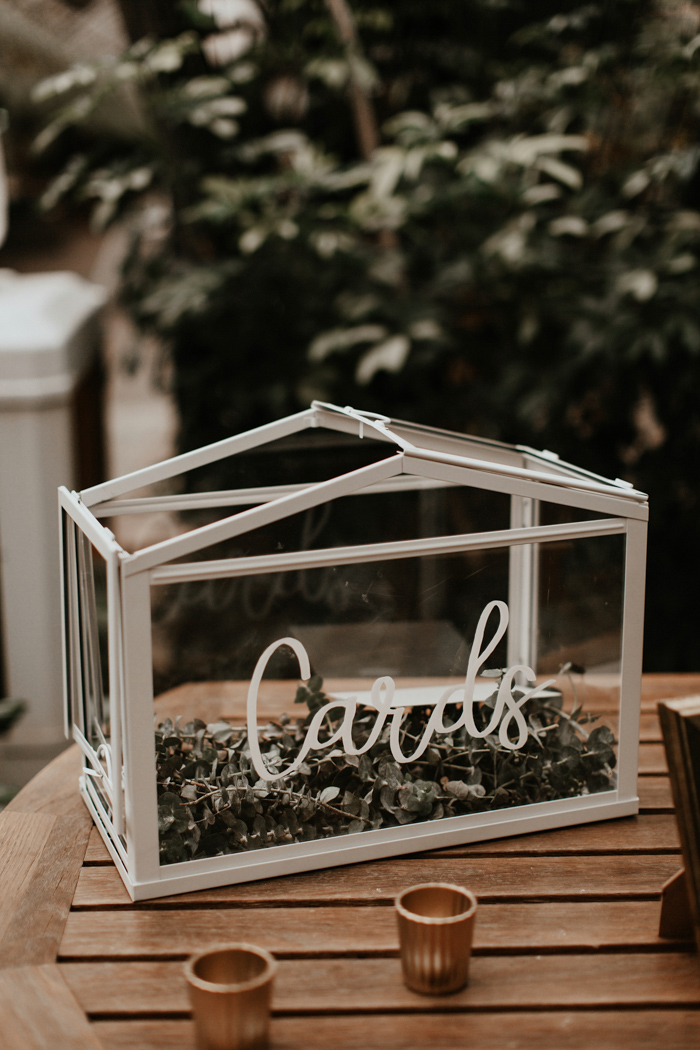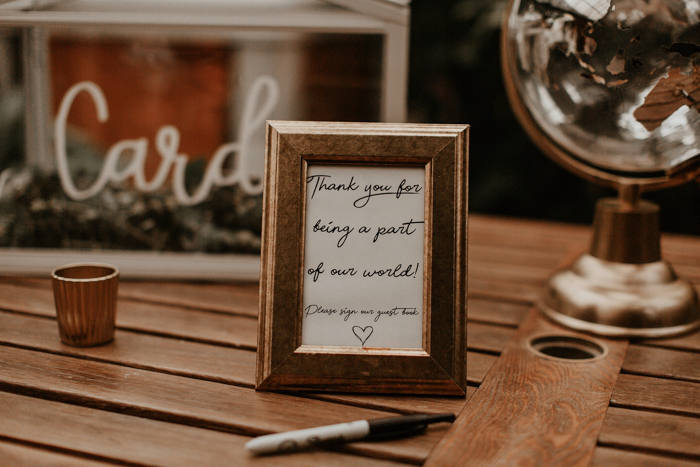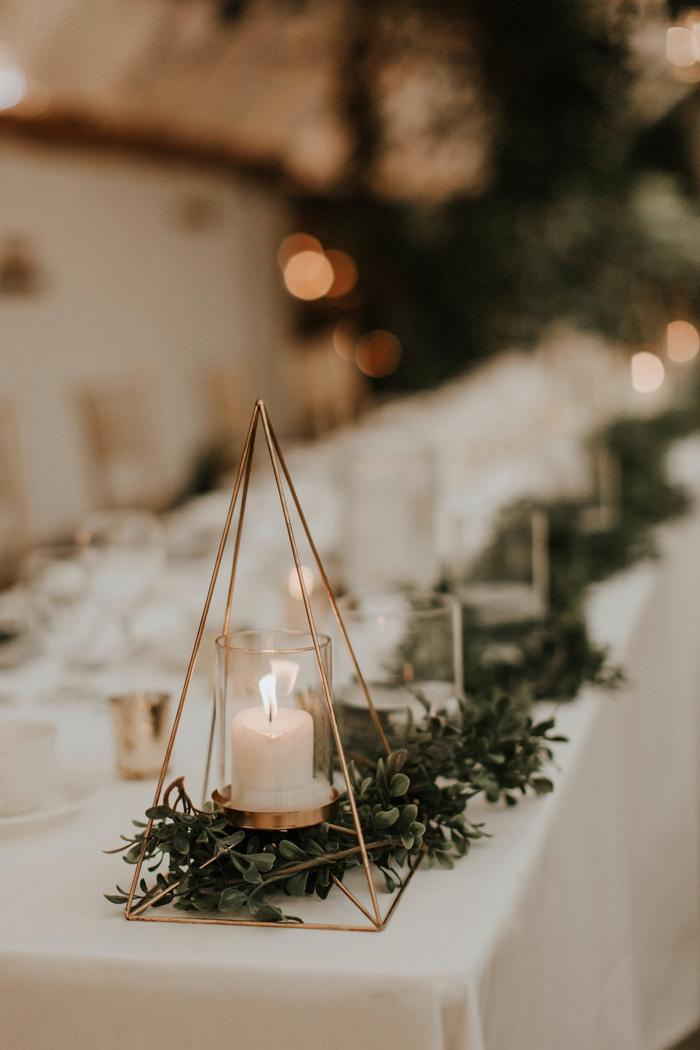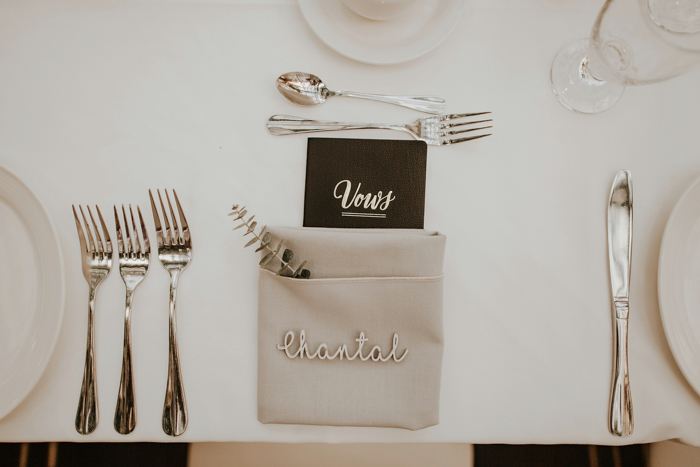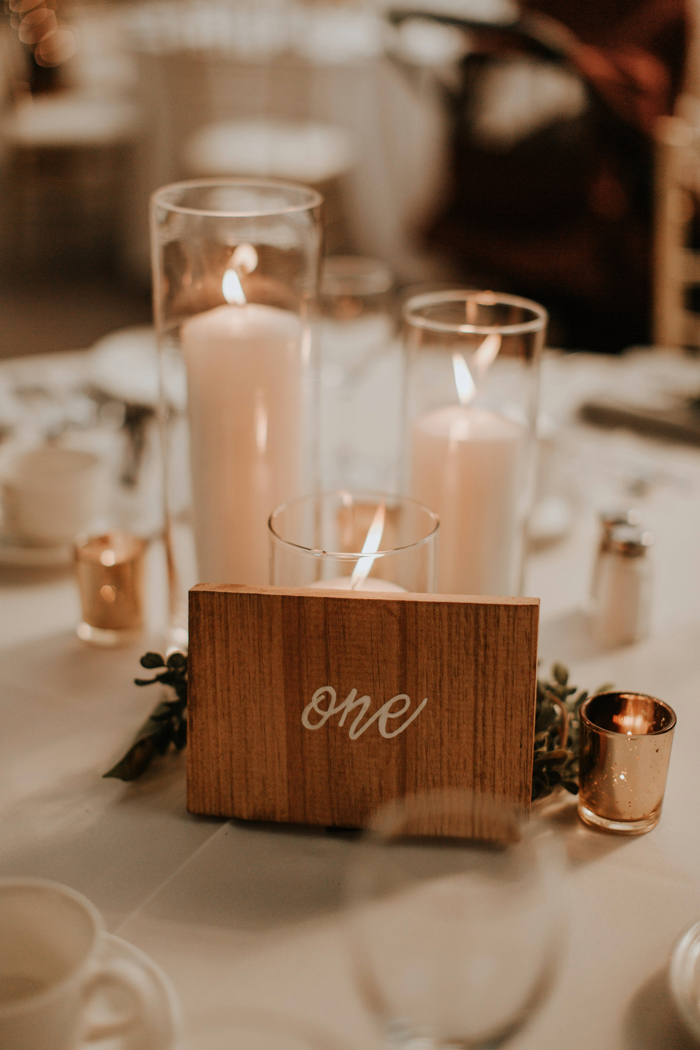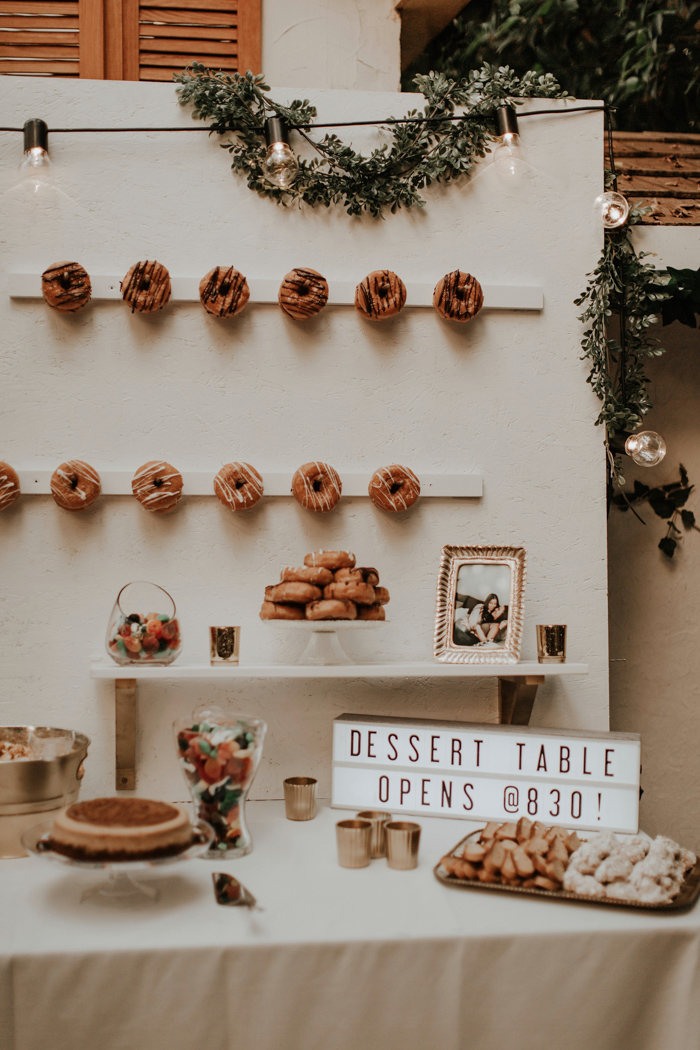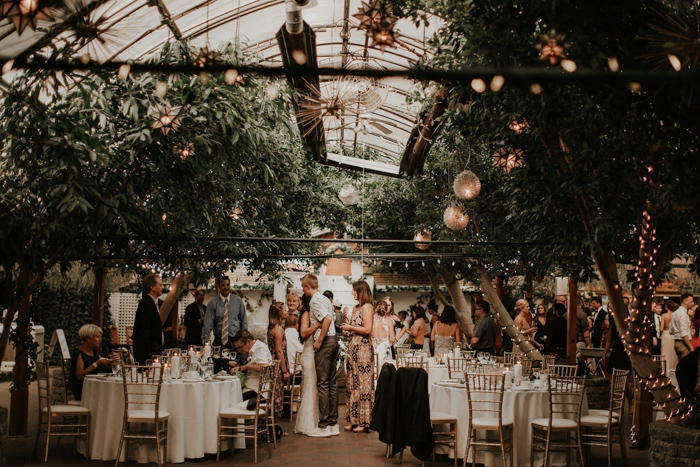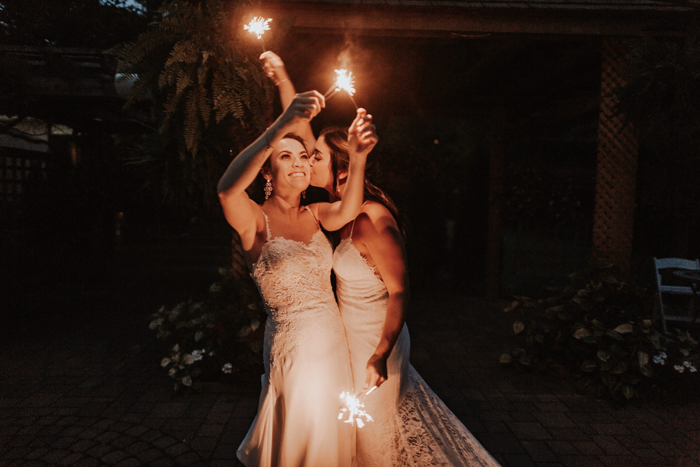 Congratulations and a huge thanks to Samantha and Chantal for sharing their gorgeous wedding at Madsen's Greenhouse with Junebug! If you're looking for greenhouse wedding inspiration, spice things up with ideas from this Ripley Castle elopement inspiration!