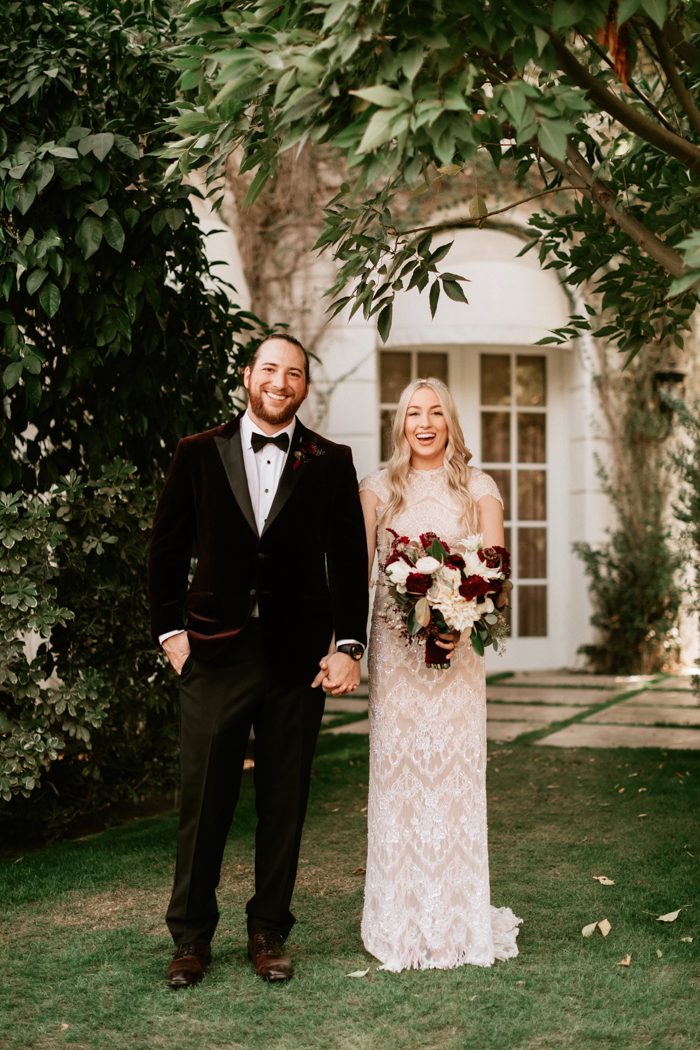 Full of modern elements, Charyssa and Austin's wedding at Parker Palm Springs is a sight to see! With so many personal touches, Charyssa and Austin wanted to make their big wedding to have a small and intimate feel to it – this led to lots of hand-lettering and DIY projects! Luckily, Charyssa has experience doing calligraphy for many other weddings and was able to finally able to use her trade for her very own wedding. Her work alongside Arrangements Floral & Party Design's rich florals and trendy rentals came together for a modern and glamorous occasion. Photographer Lauren Scotti and videographer Thomas Wedding Cinema effortlessly captured the beautiful details and romantic love between Charyssa and Austin.
The Couple:
Charyssa and Austin
The Wedding:
Parker Palm Springs, Palm Springs, California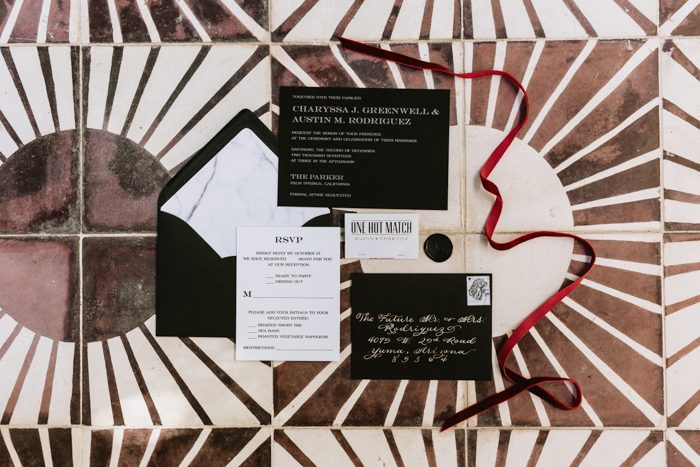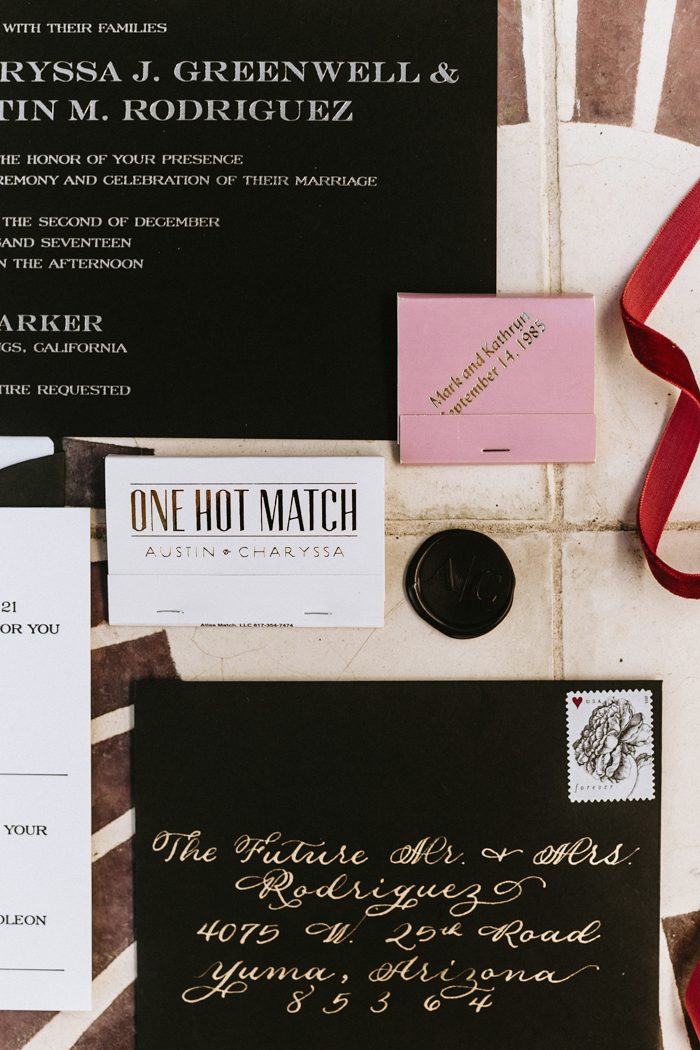 We made as much as we could ourselves. After doing the calligraphy professionally for so many other weddings, it was so much fun to finally do it for my own! I wrote out all of our guests' names on their menus, created the escort card display with calligraphed names, and addressed all of our save the dates and wedding invitations. Pretty much anything that was handwritten had my touch on it! It was a year of planning and hand cramps for sure!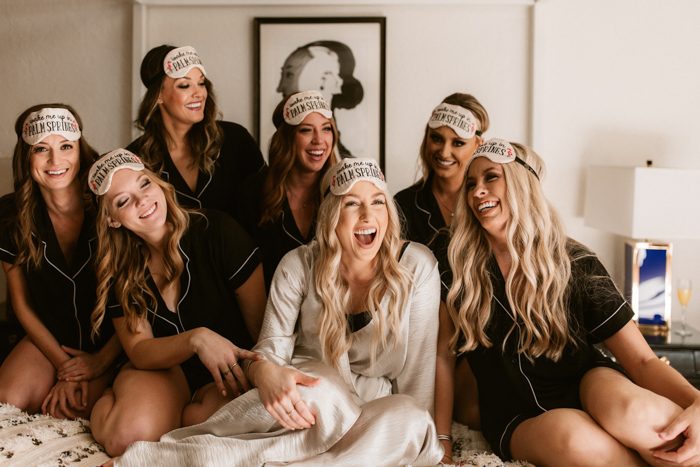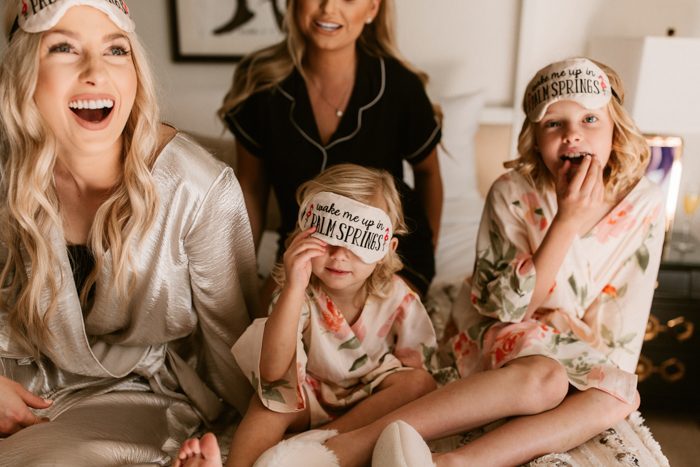 SHOP THIS POST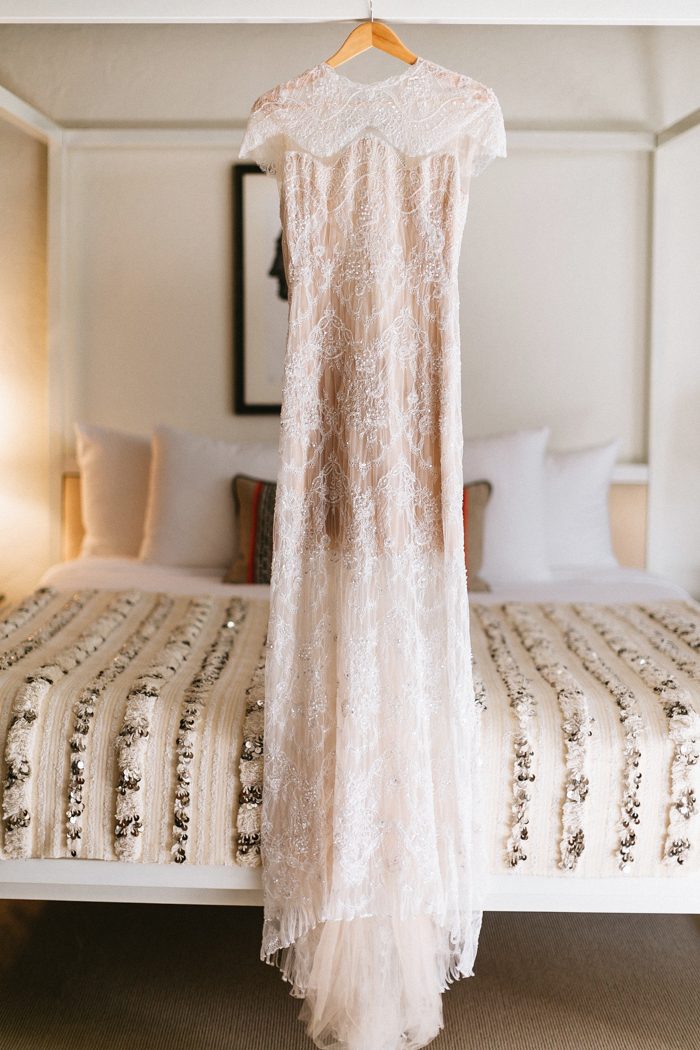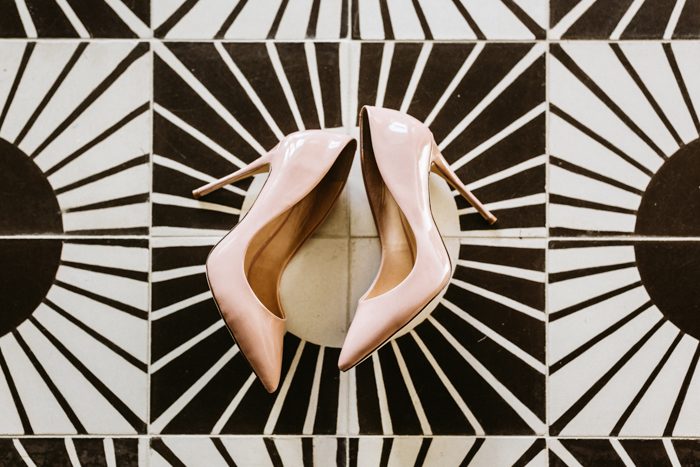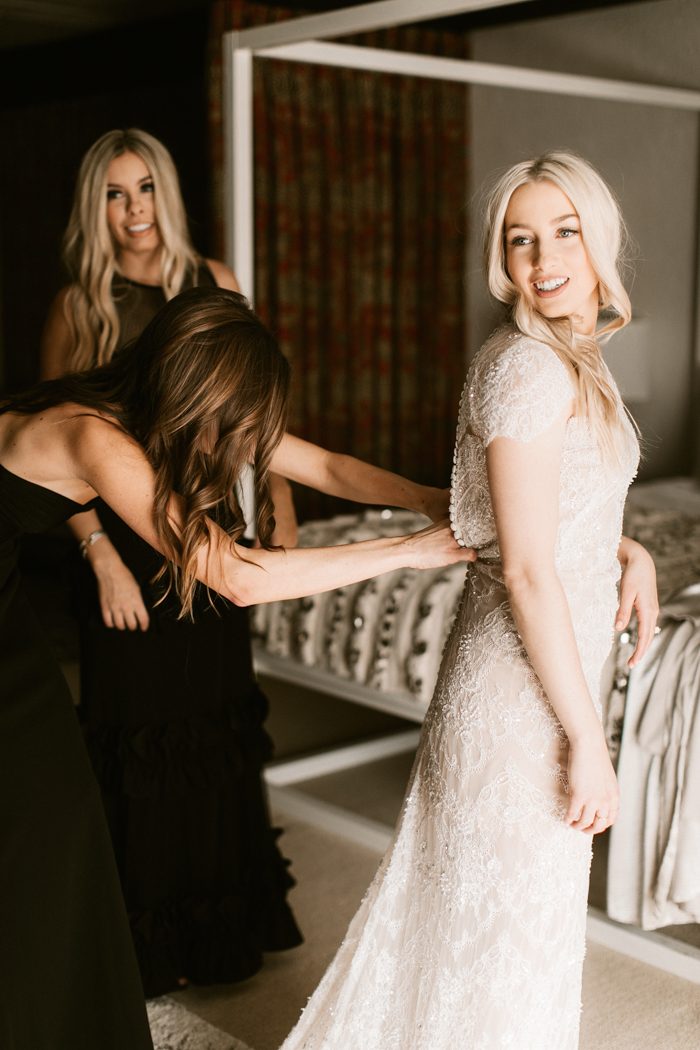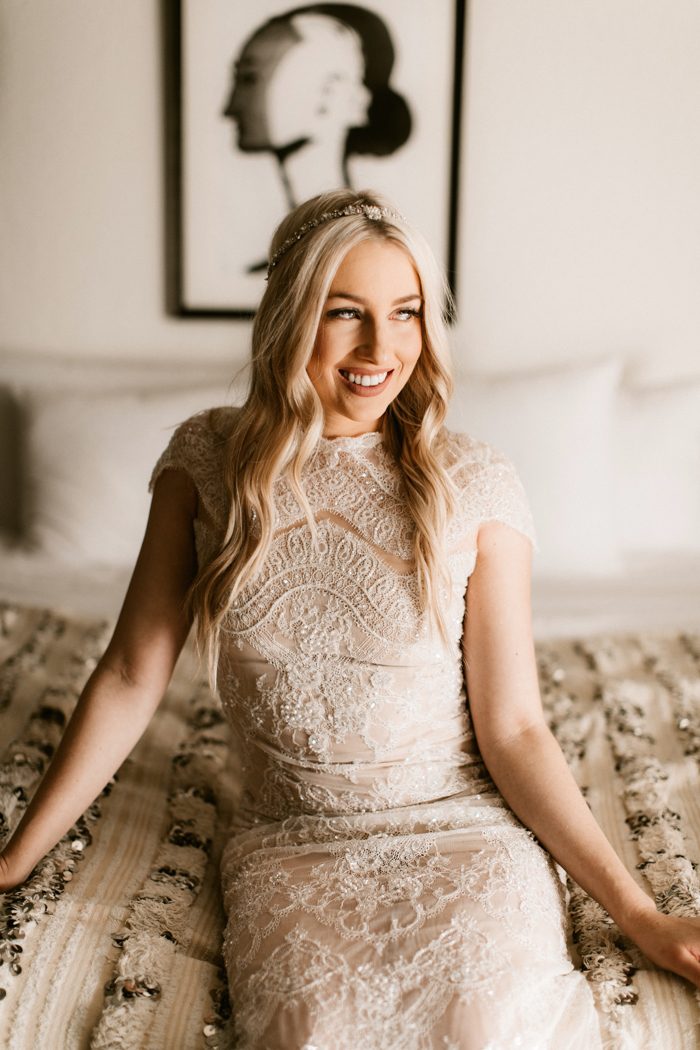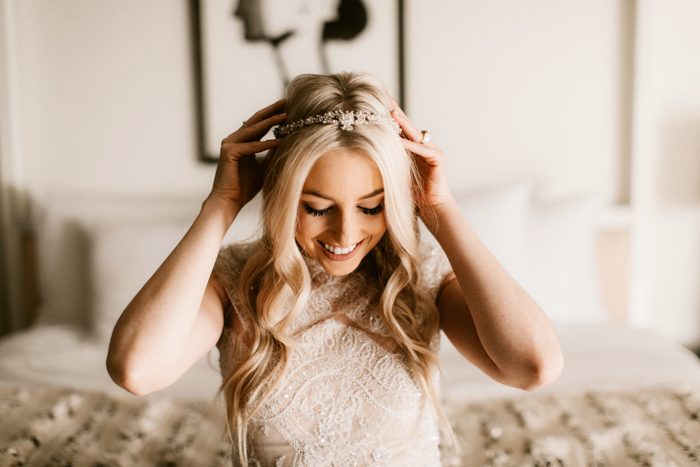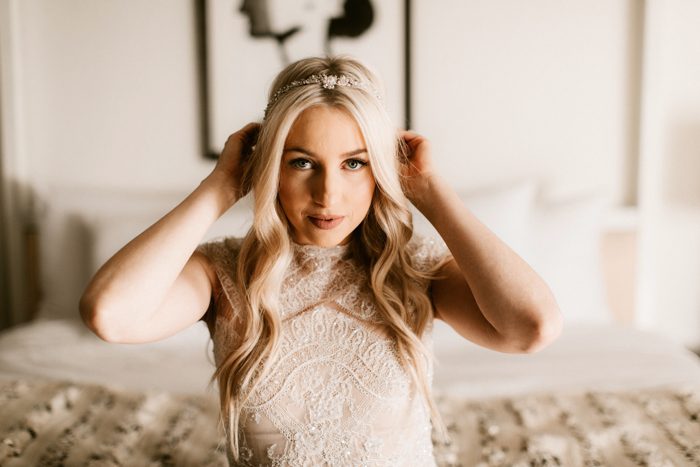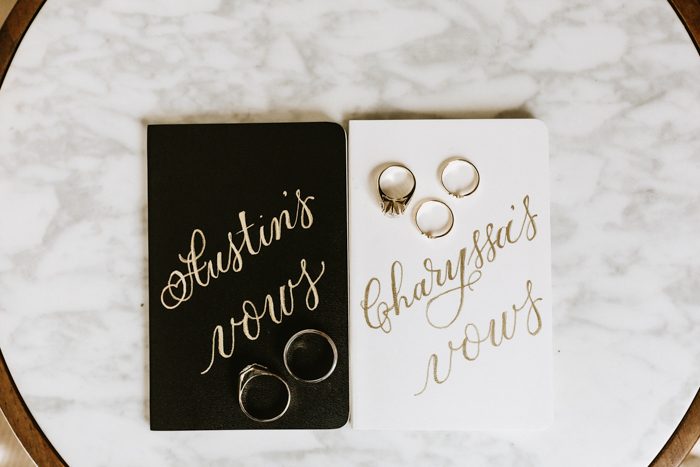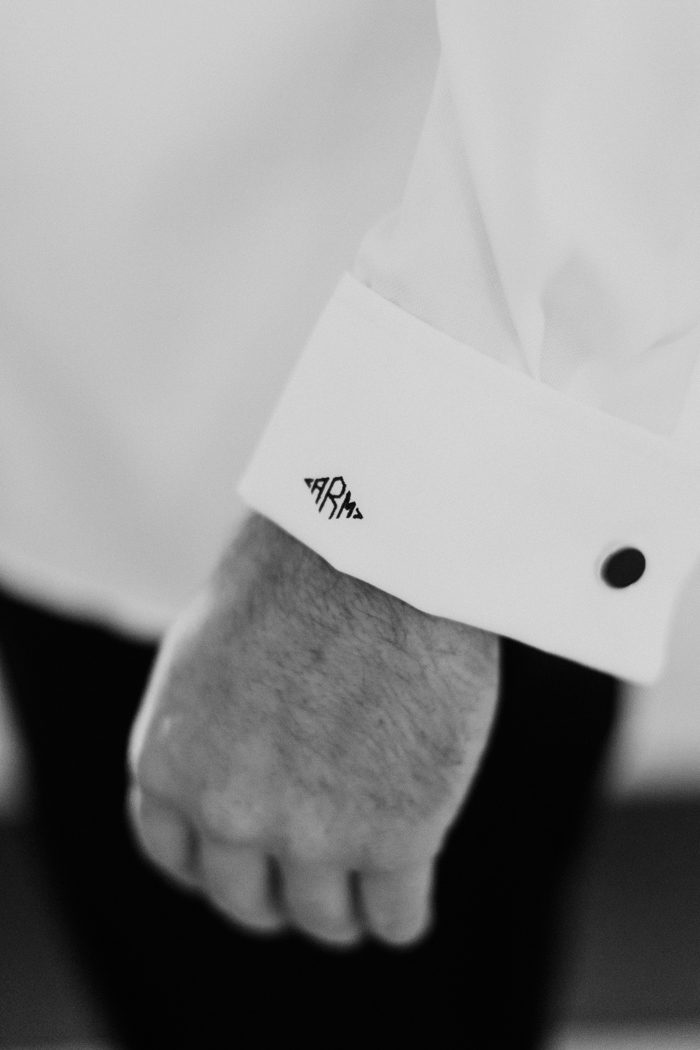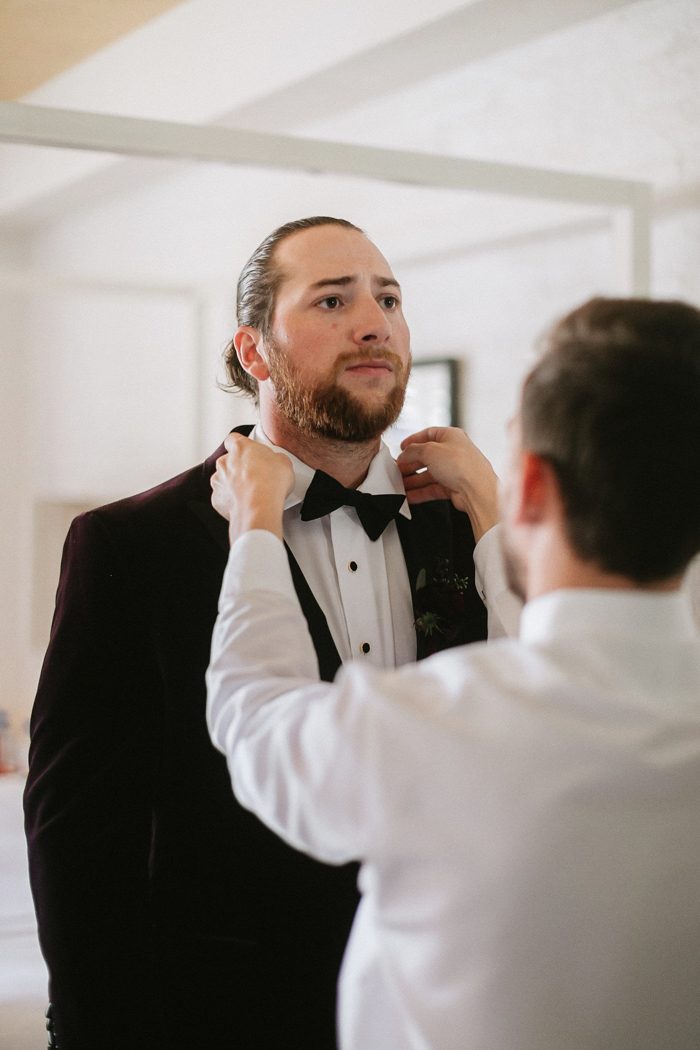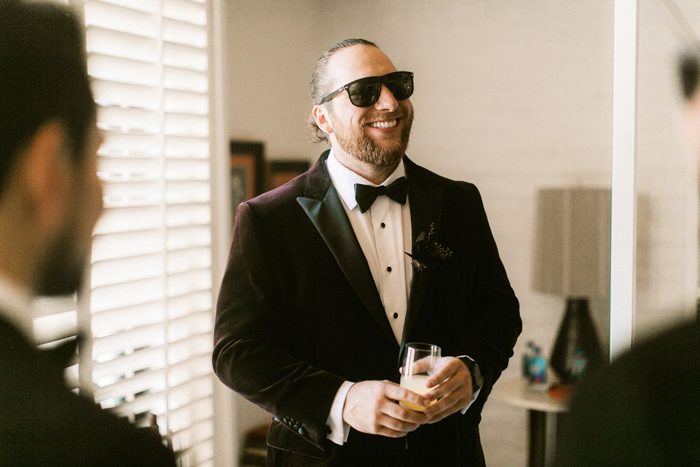 Our planner, Constance Curtis, was a godsend. She was so organized and thought of everything. The wedding weekend ran like a well-oiled machine, and if anything did happen to go wrong, she is so good that I never knew about it!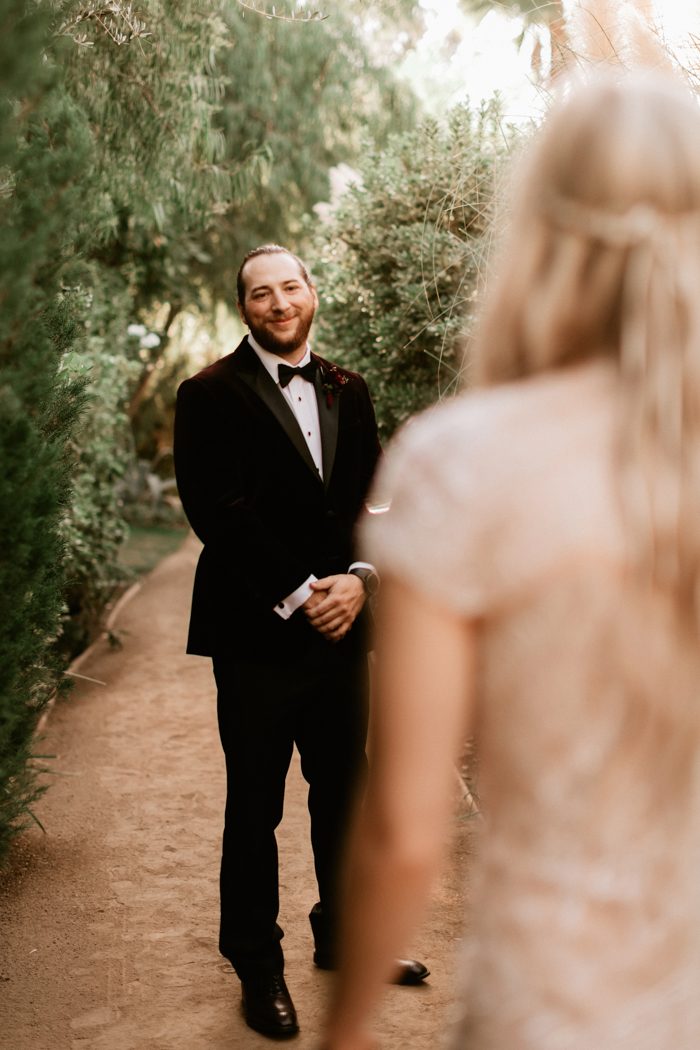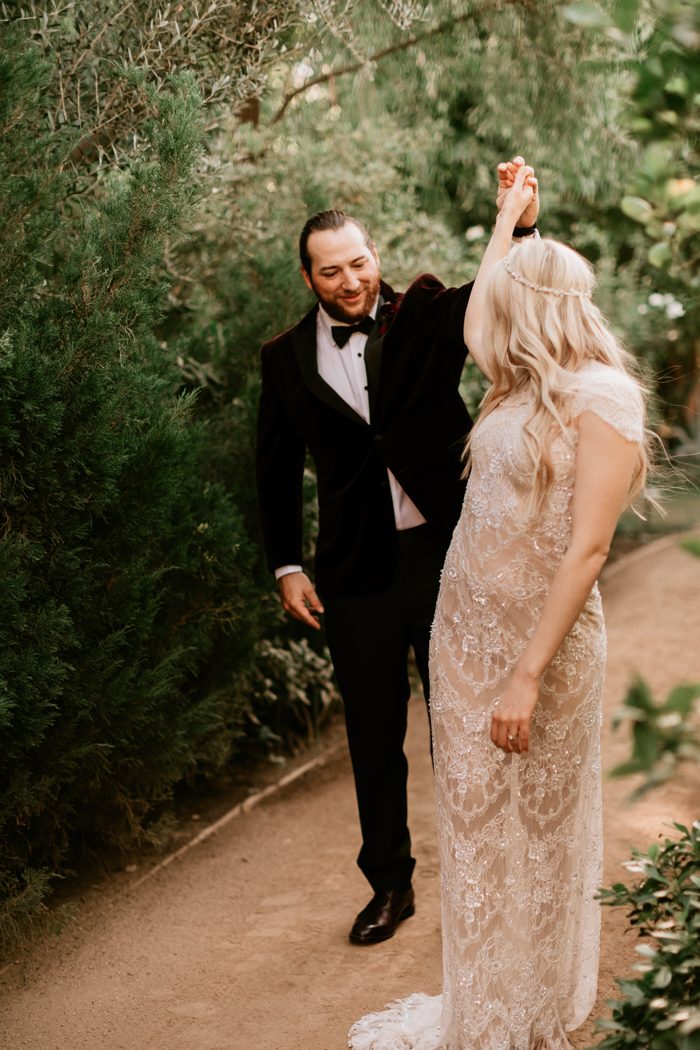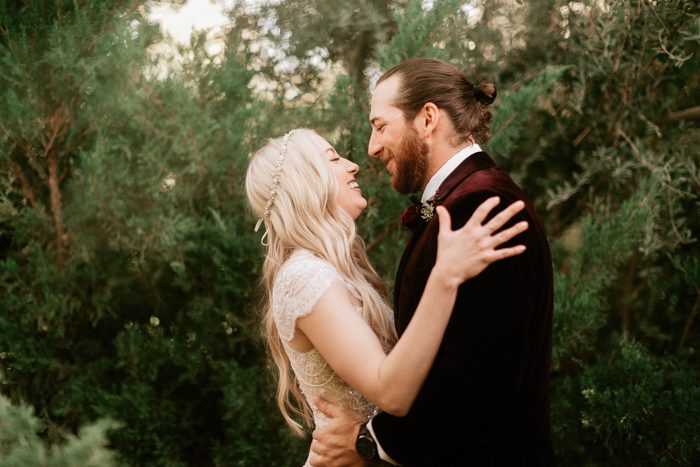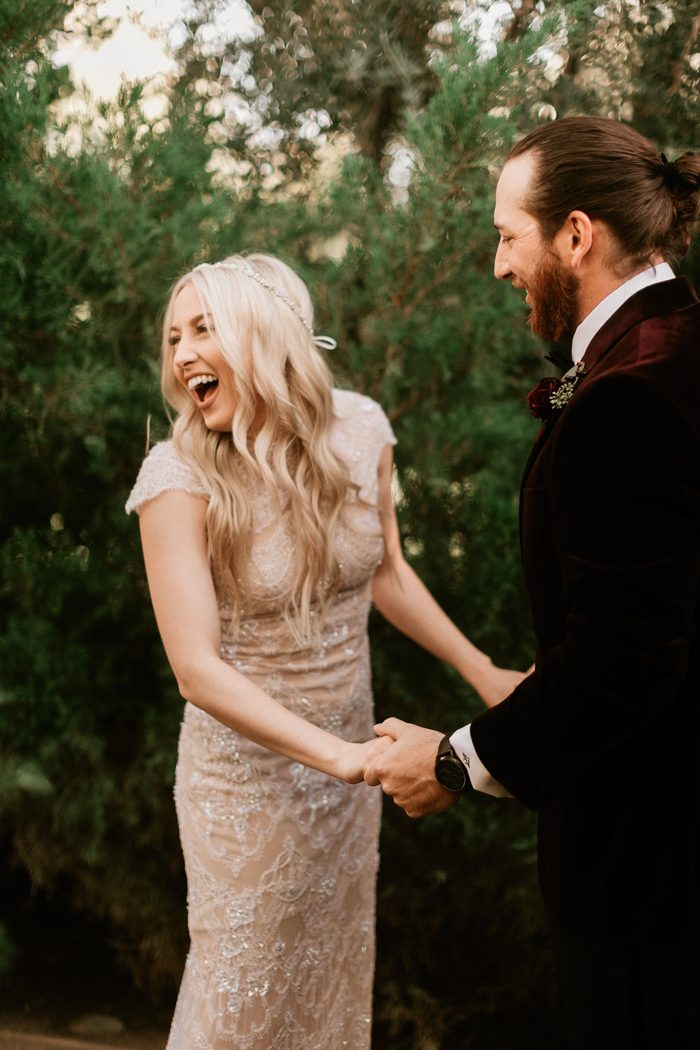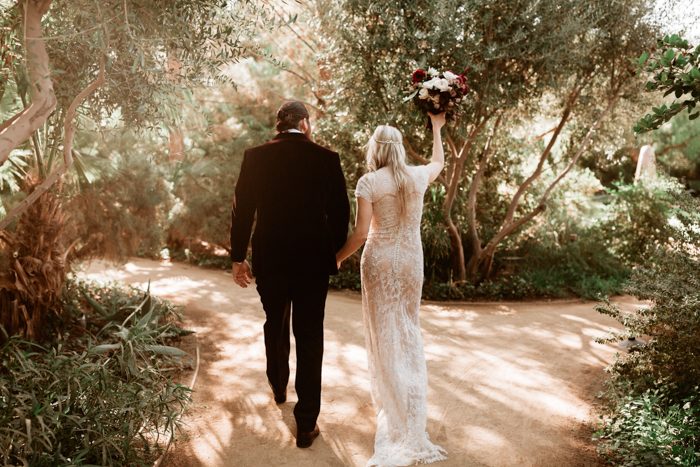 Lauren Scotti, our photographer, was also amazing to work with. Austin & I connected with her immediately and she made us feel so at ease during our engagement shoot. We were so excited to see her again the day of the wedding!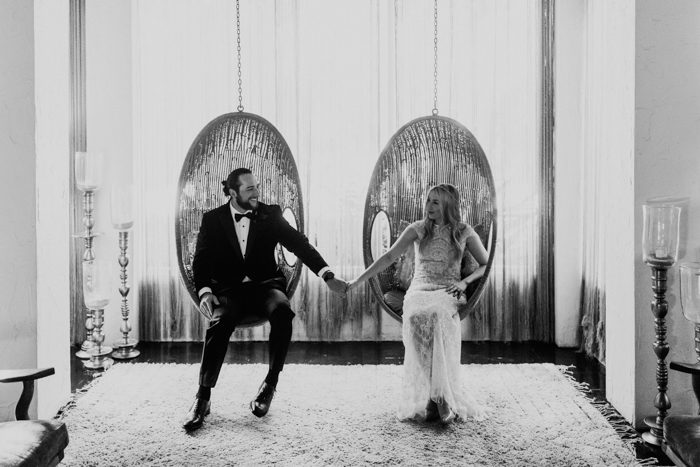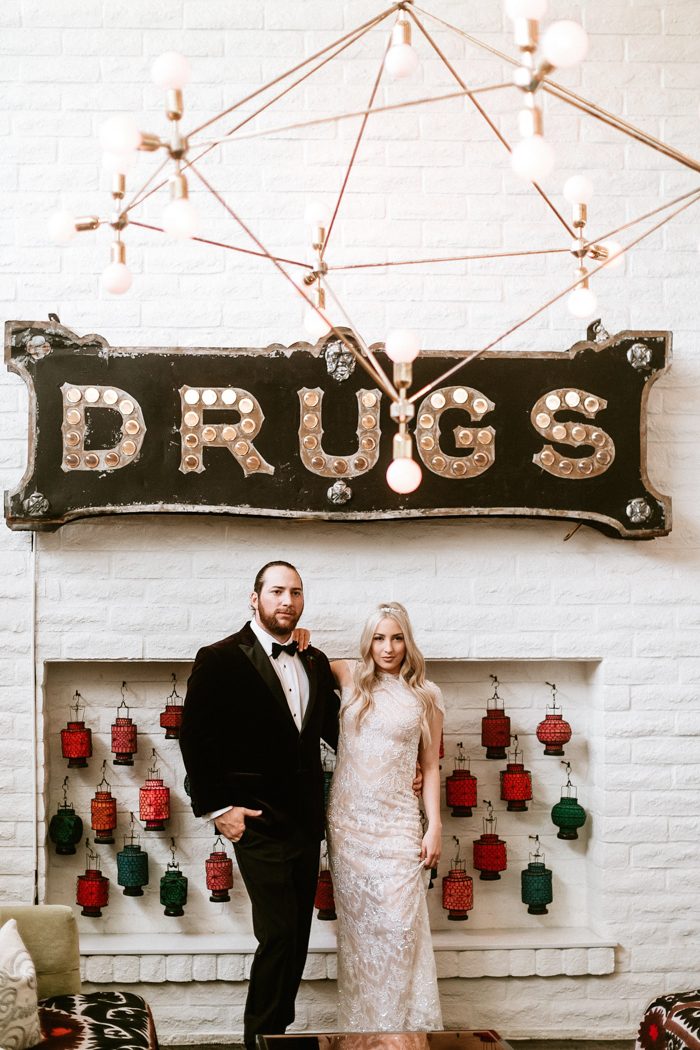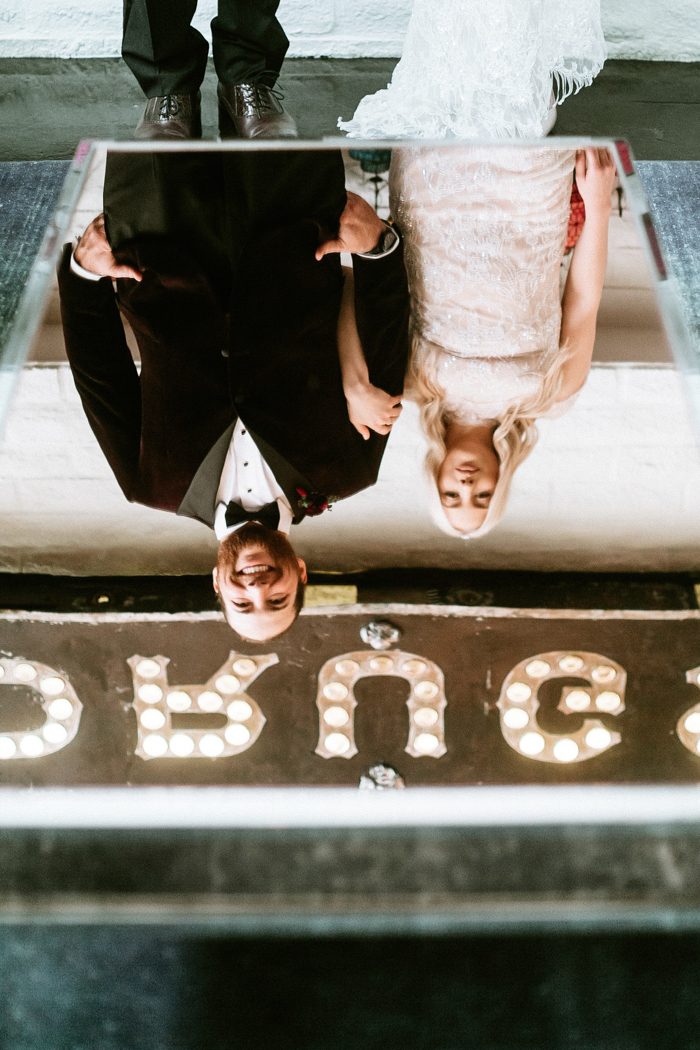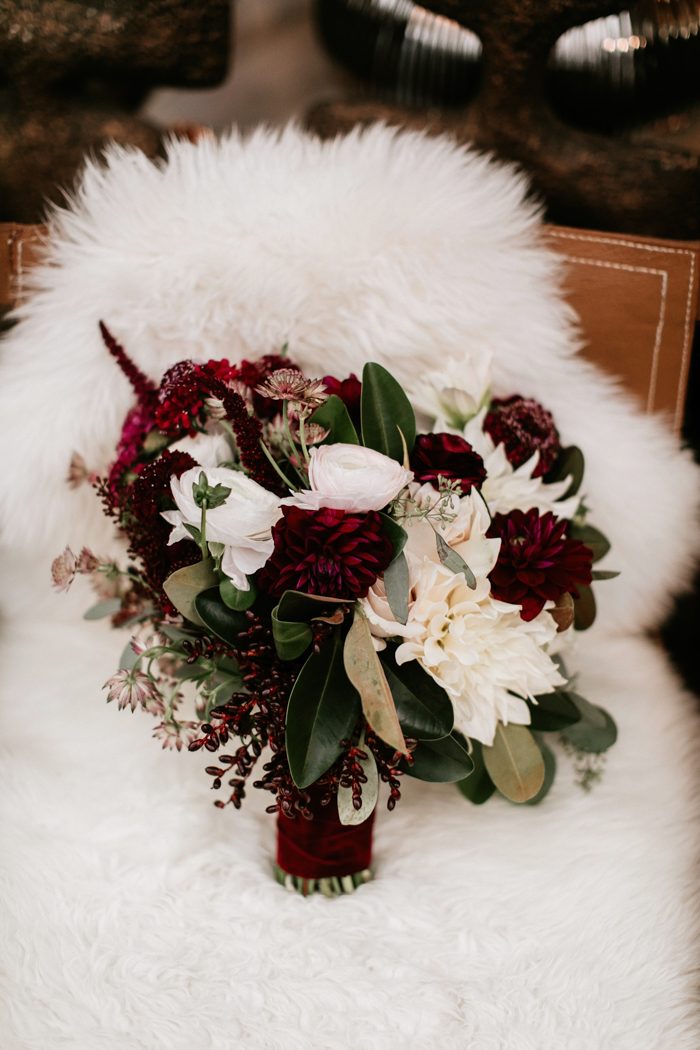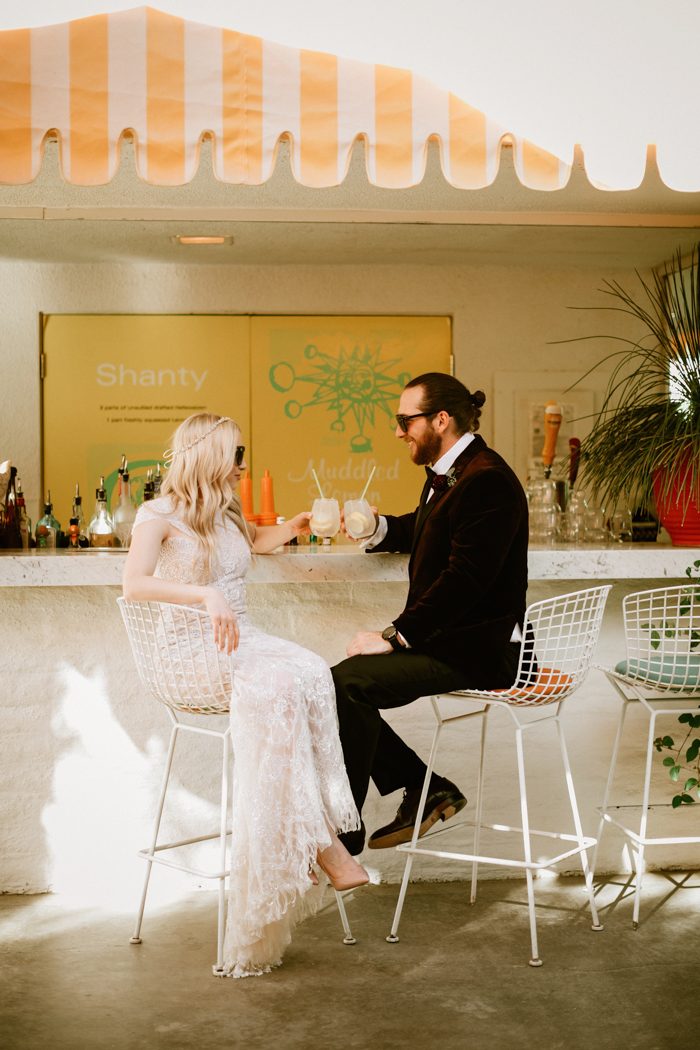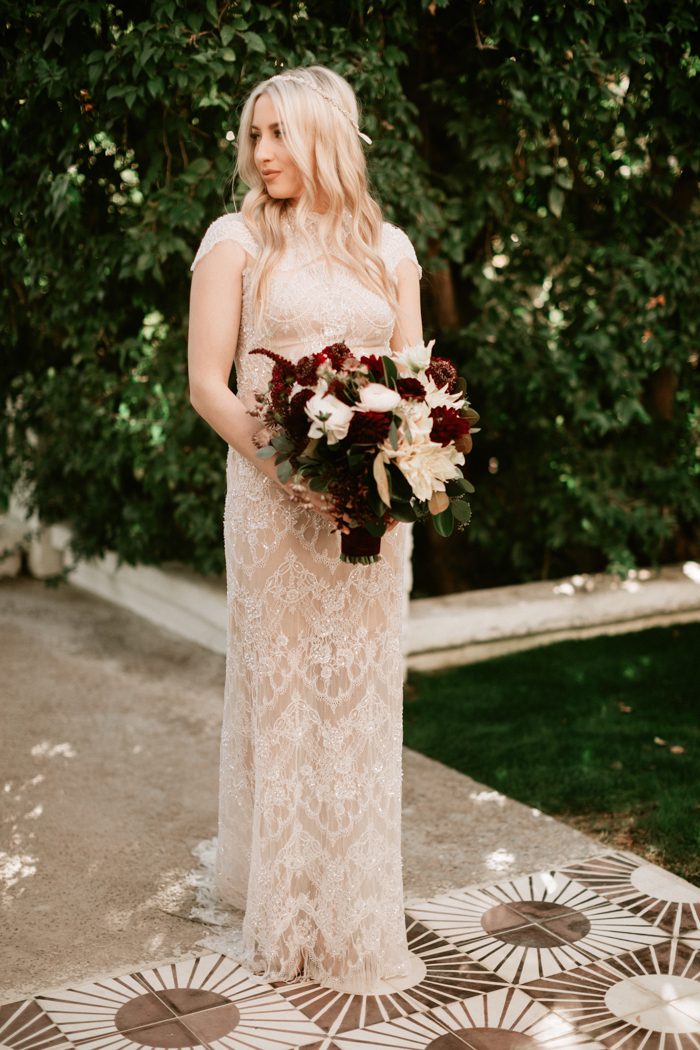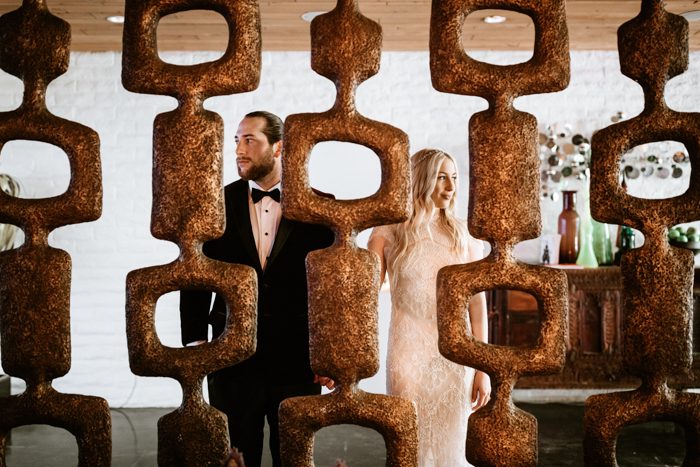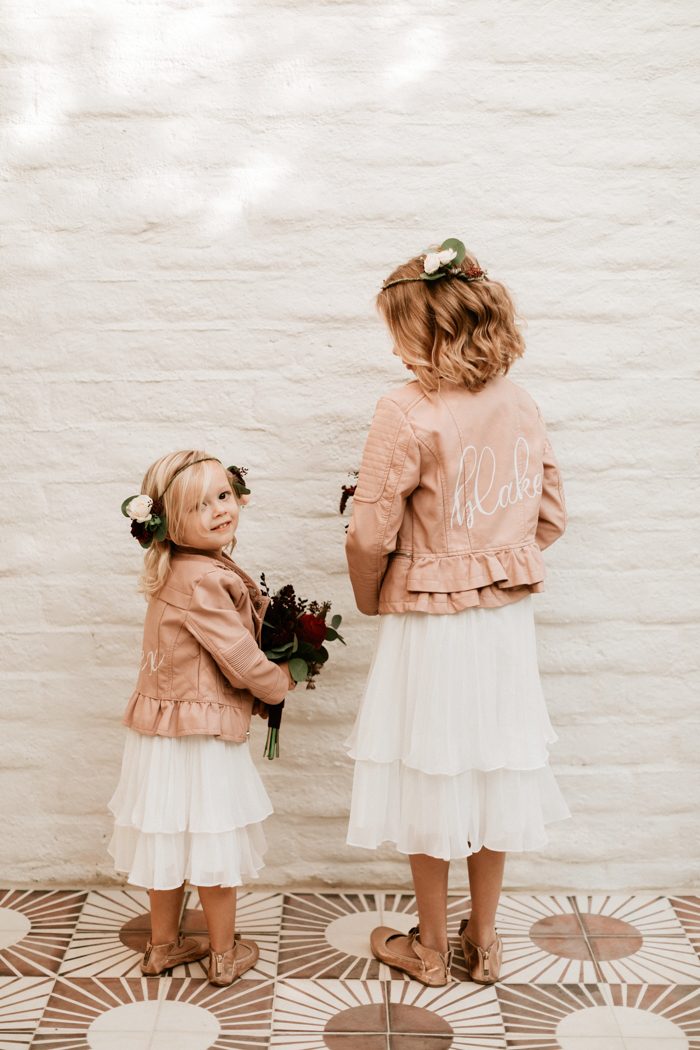 Hands down my favorite piece to work on was hand-painting the names on the flower girls' leather jackets. The girls loved them!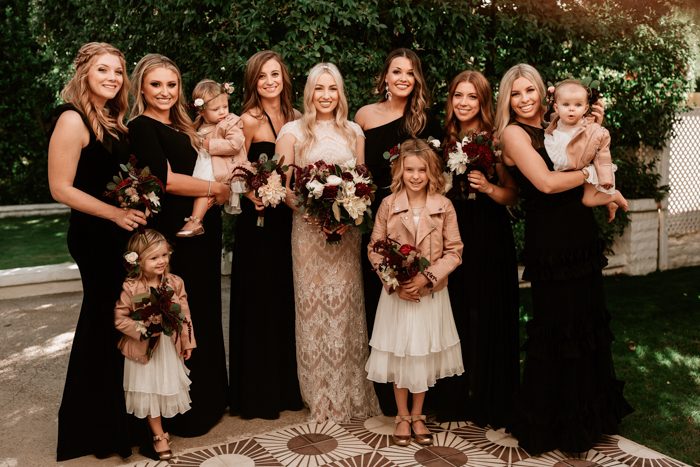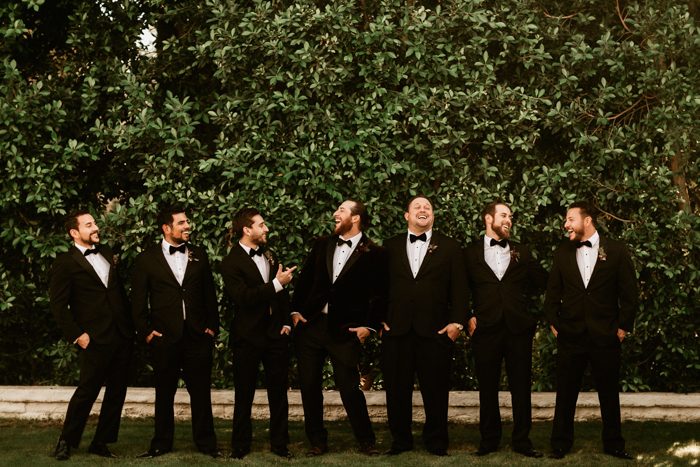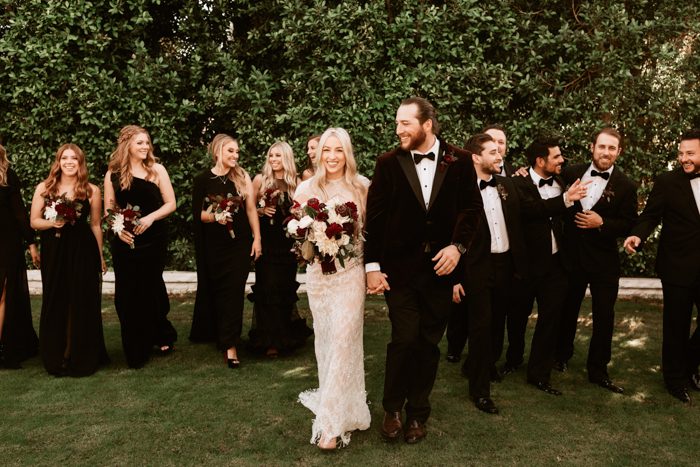 The first thing we said when planning was we didn't want specific wedding colors. Instead of limiting ourselves to two or three colors, we opted to go by mood. We loved the idea of going dark and dramatic for winter so if it fell into that category, it worked for us! It was so much more fun to plan without worrying if it matched a swatch perfectly! All of the designs evolved organically until we eventually ended with black, gold, silver, gray, burgundy, gunmetal, blush, and white.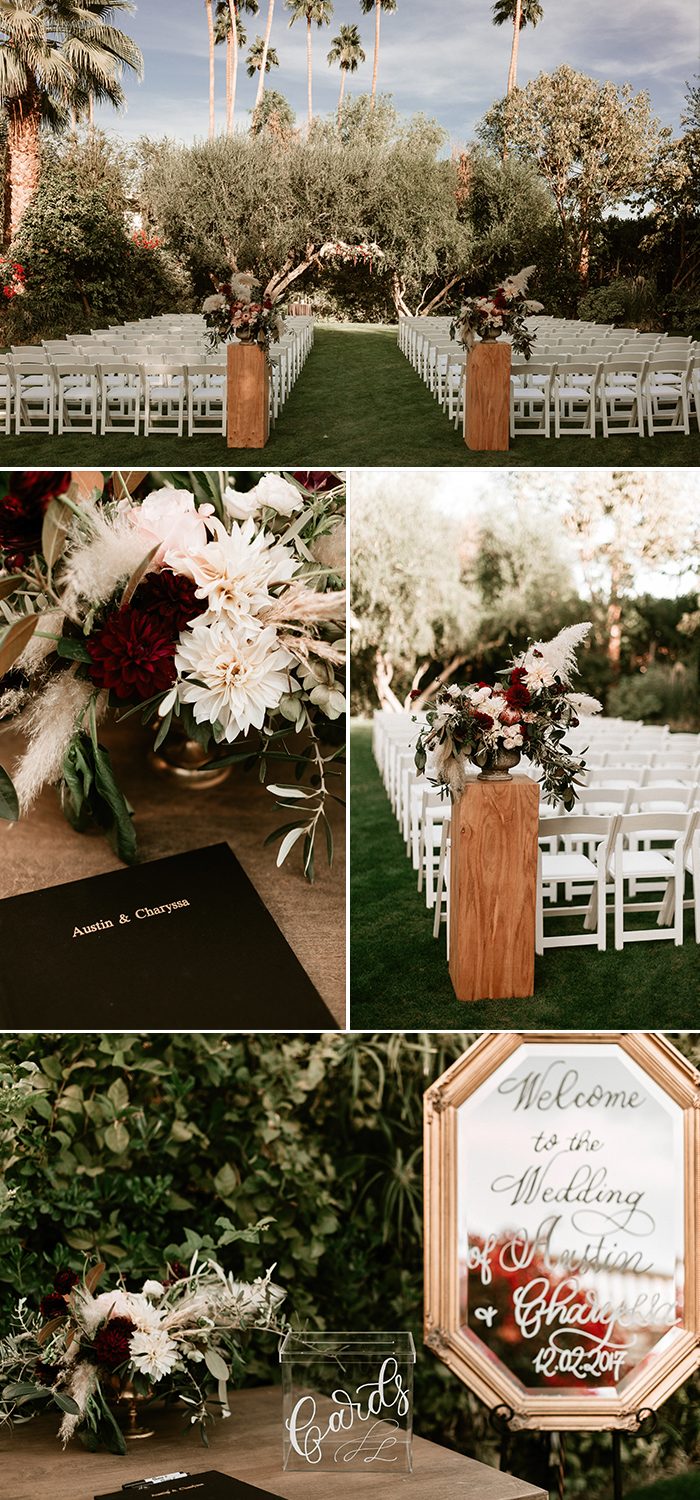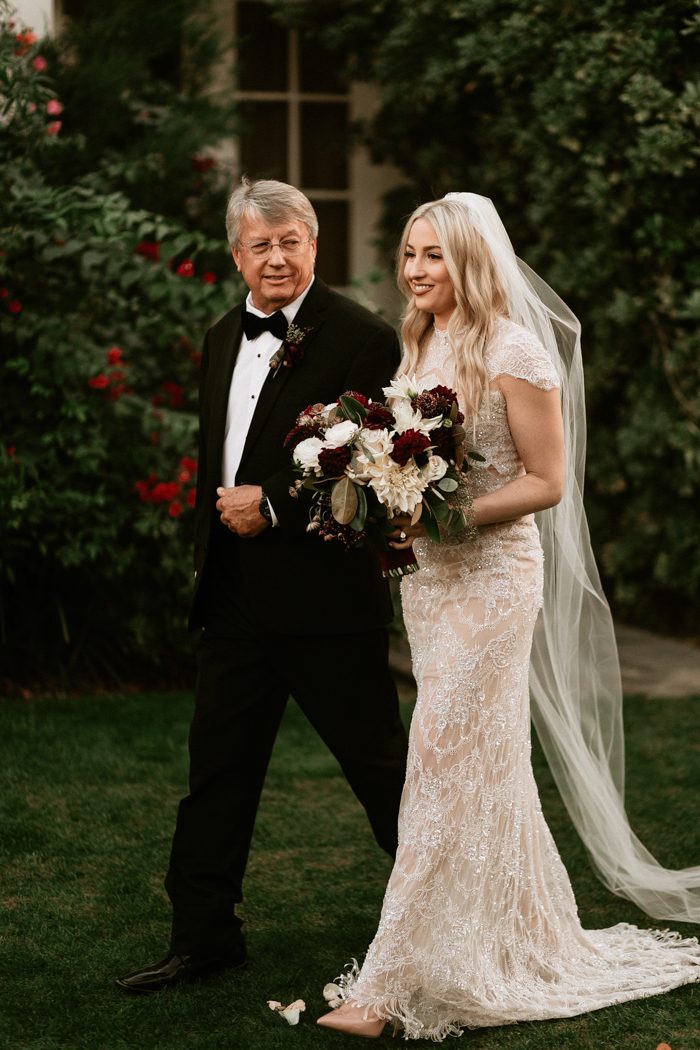 Processional – Here Comes the Sun by the Beatles
Recessional – Dancing in the Moonlight by King Harvest
First Dance – Firestone (acoustic) by Kygo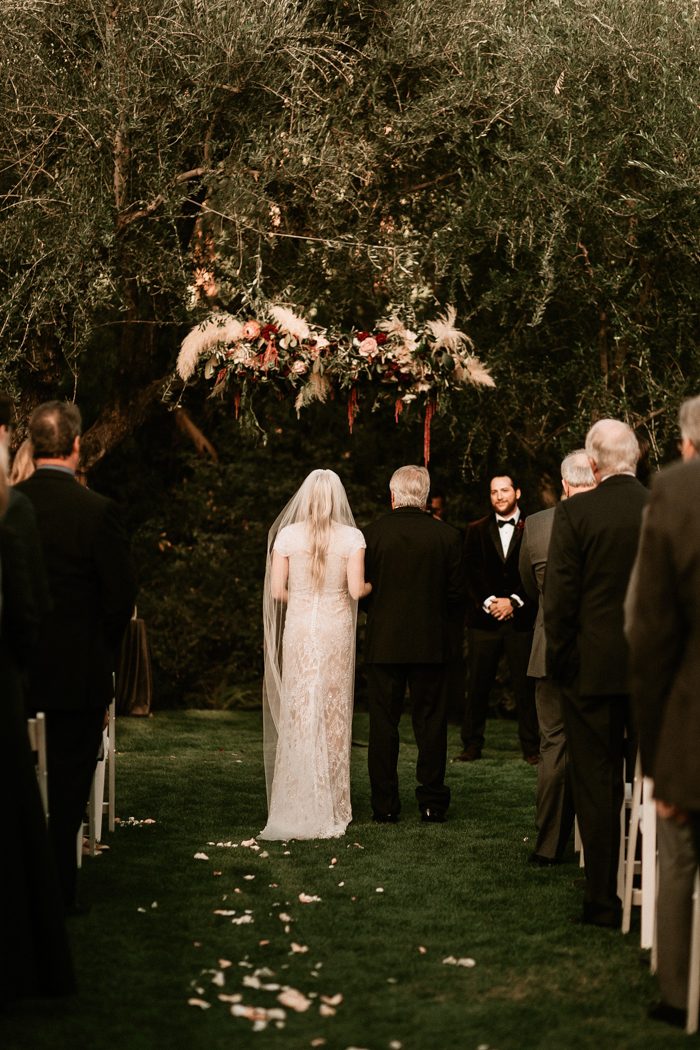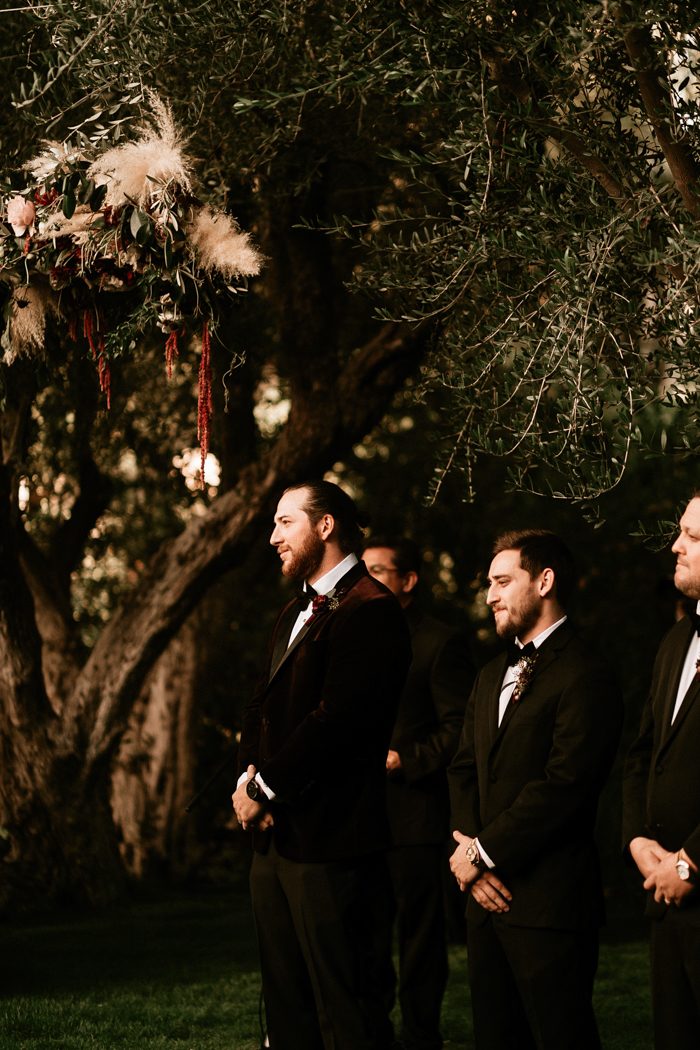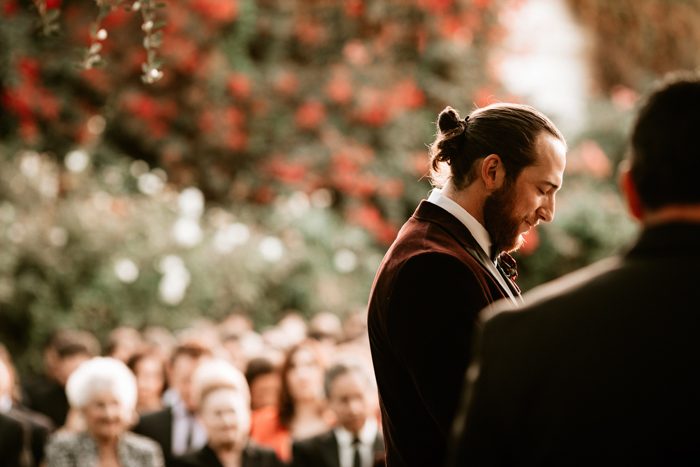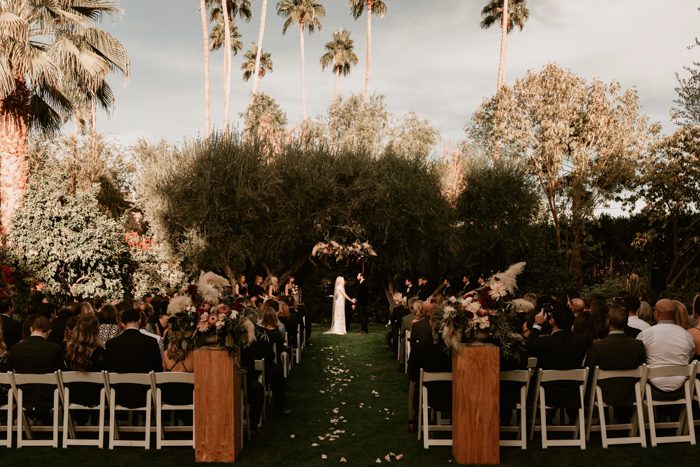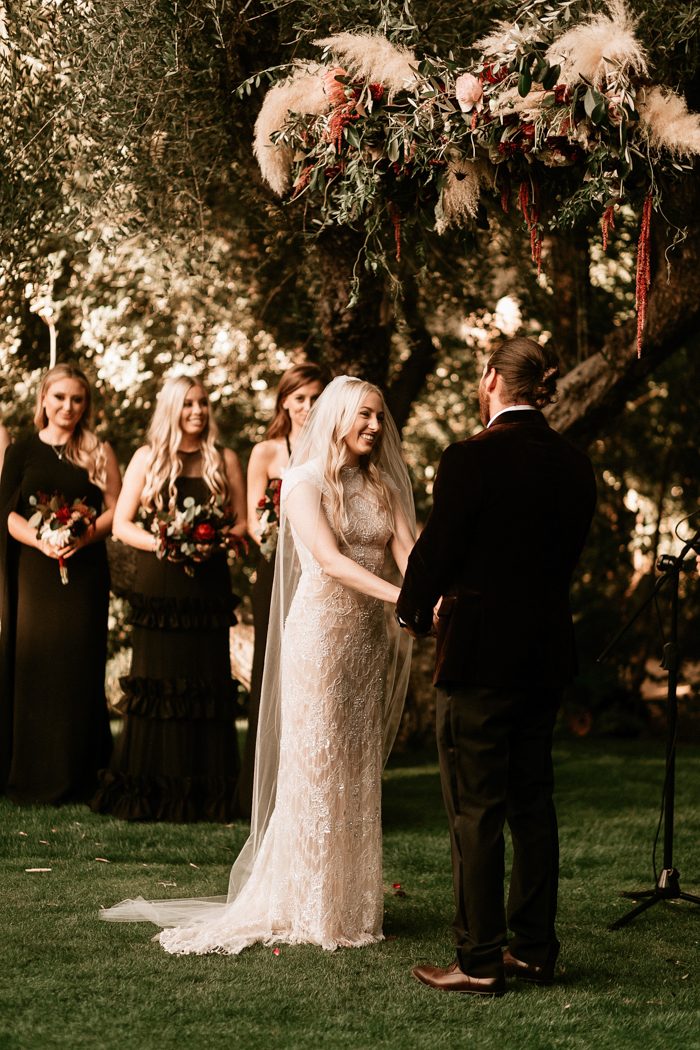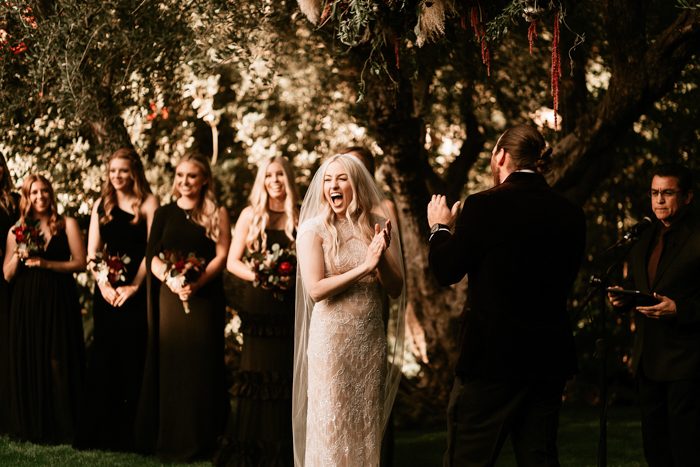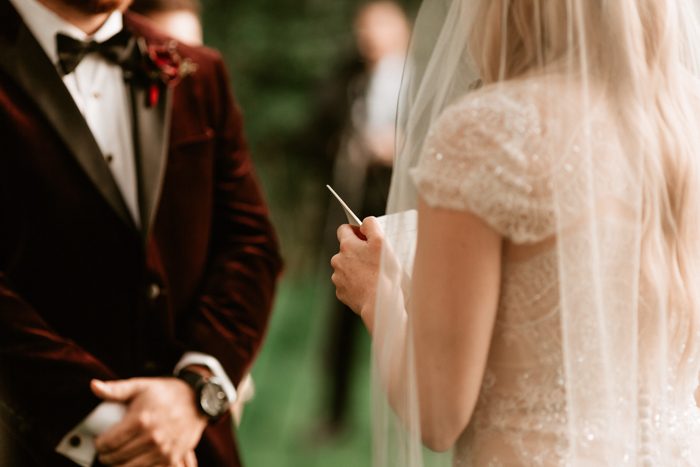 Reciting our own vows was the best decision we made about our day. We both get terribly nervous to speak in front of crowds, but at that moment it was only about the two of us. Austin comes from a very traditional Mexican family and I loved seeing the surprised look on his face when I recited half of my vows in Spanish! There wasn't a dry eye in the house when we were done.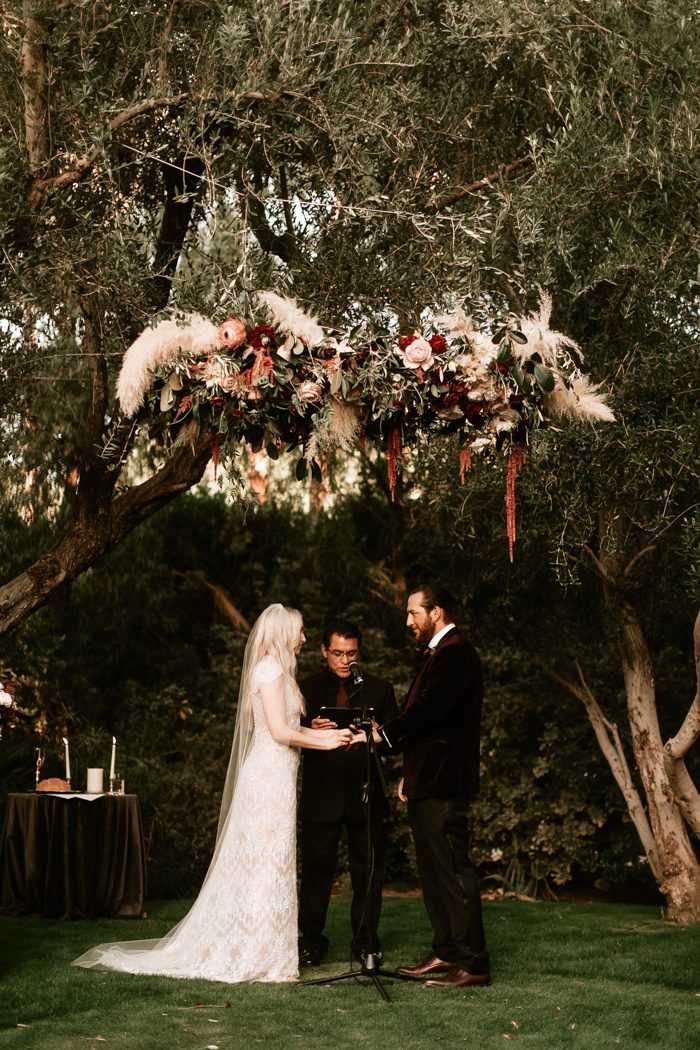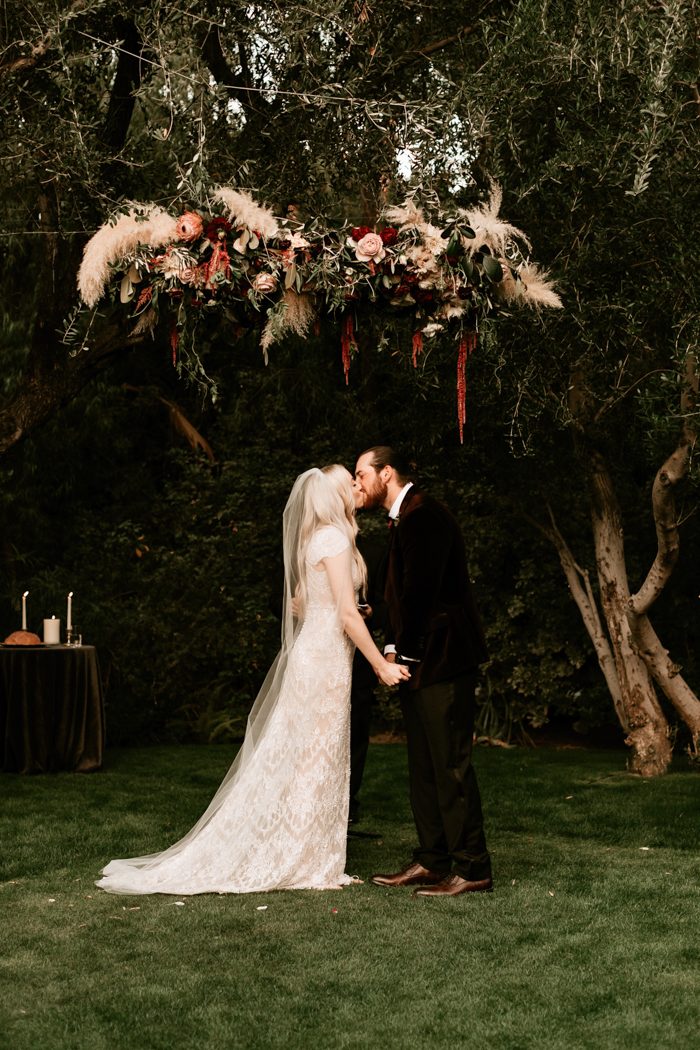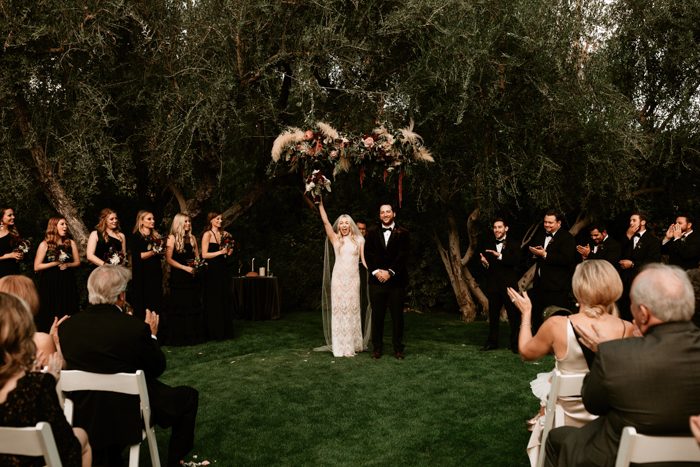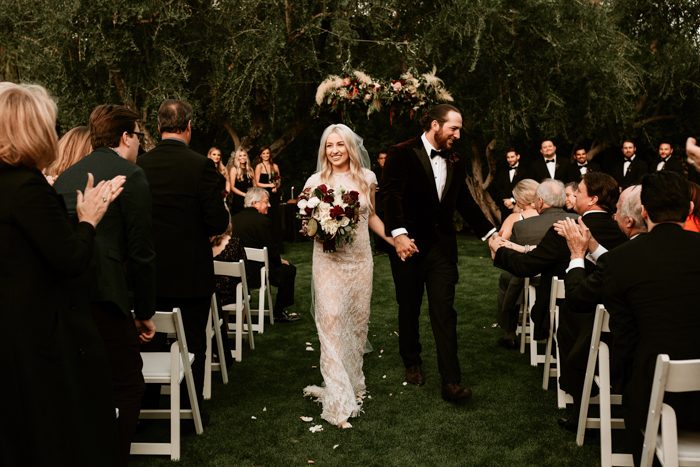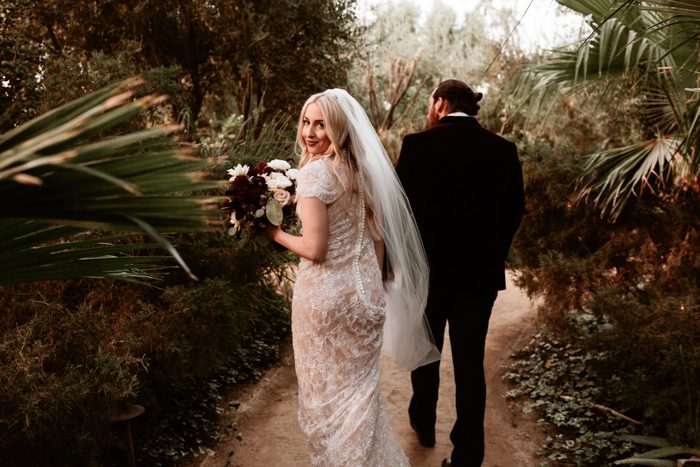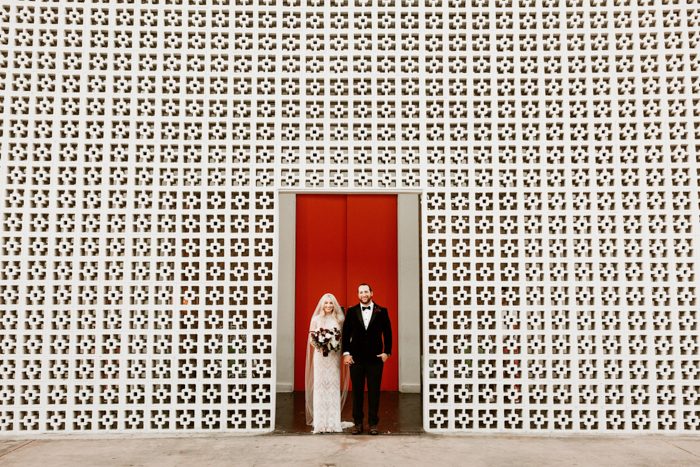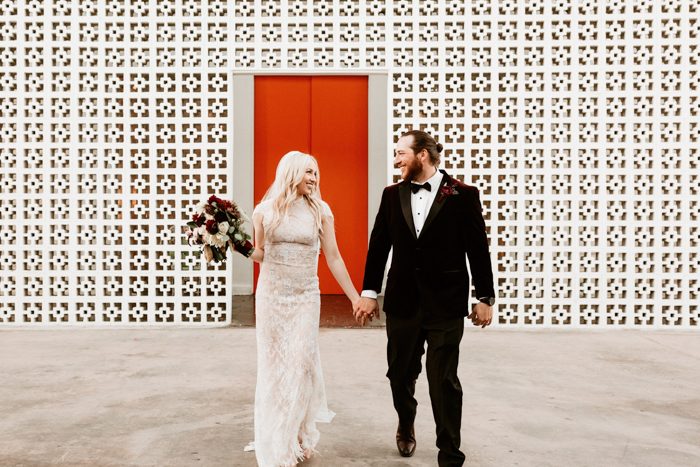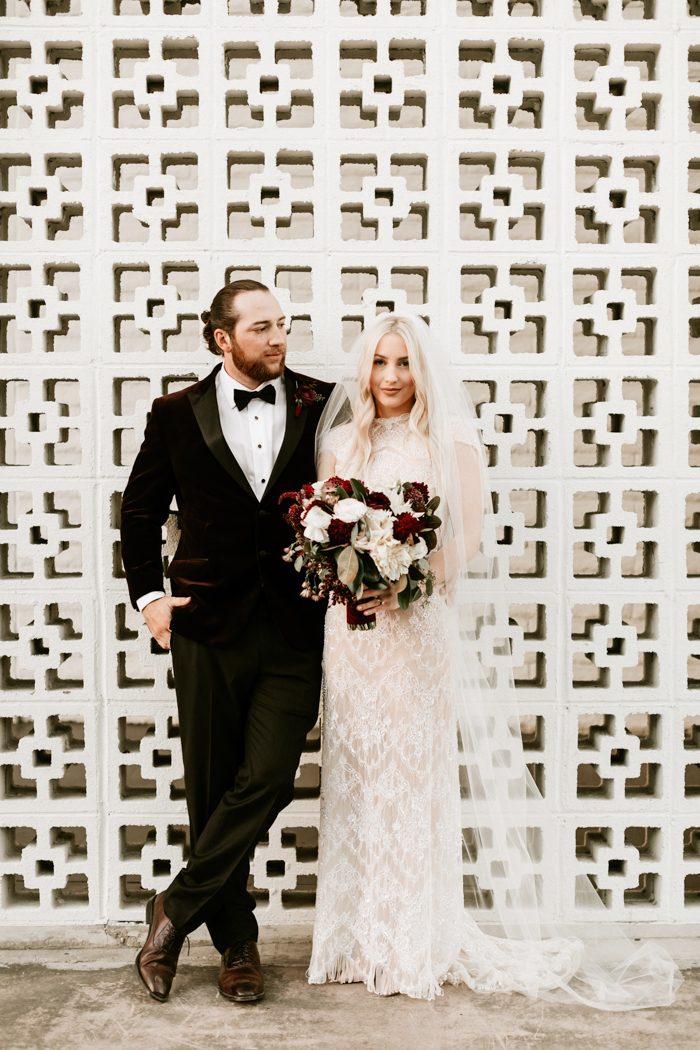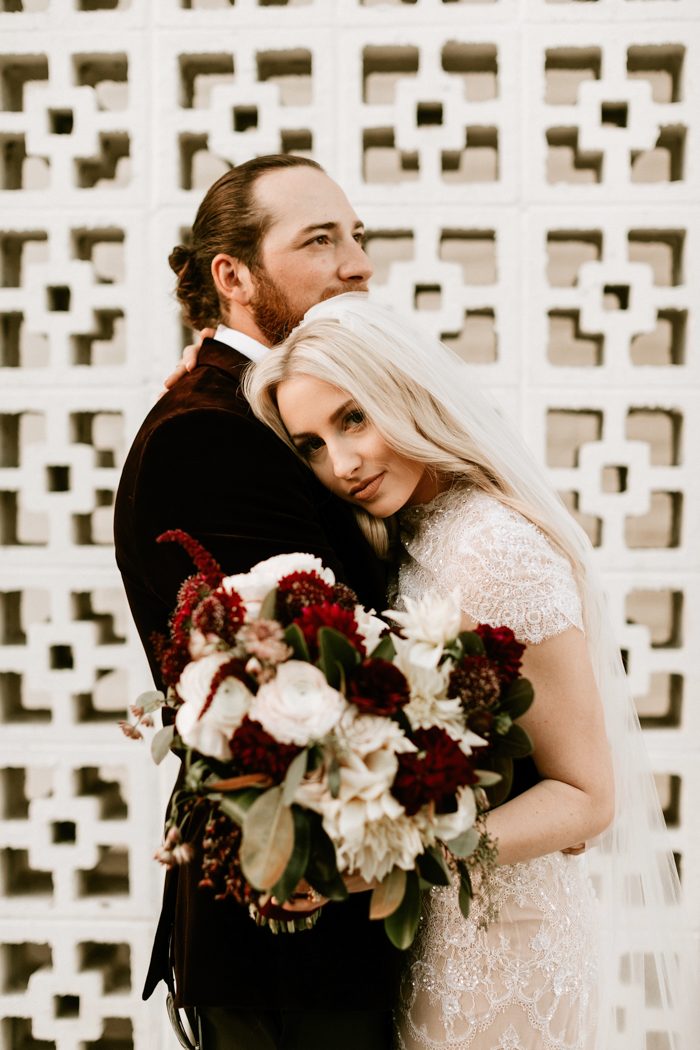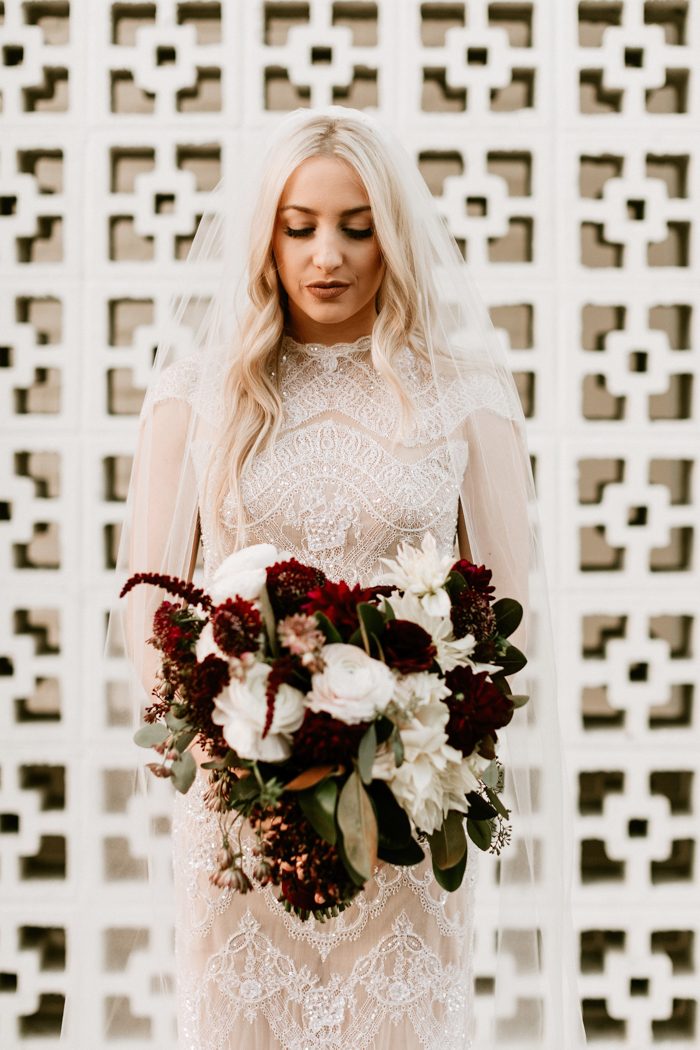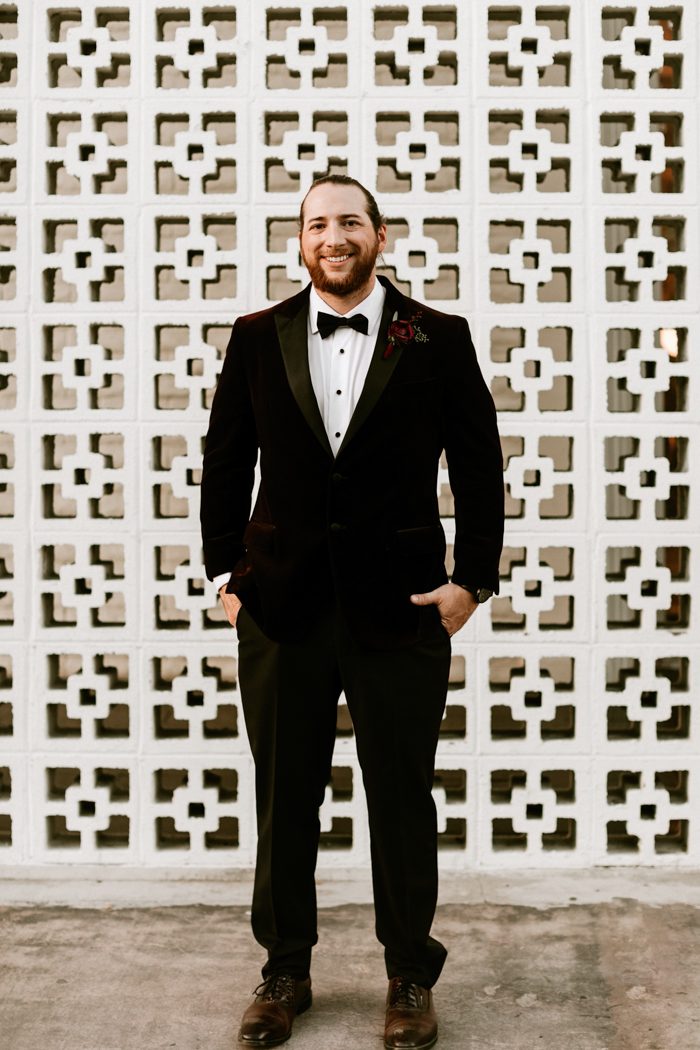 Don't let traditions limit you, but don't let trends rule you either. It can be really easy to get swept up in the latest and greatest on blogs or Pinterest, but I think it's so important to remain authentic to you and your significant other. Go with the trends and traditions that match your personalities and vibes as a couple!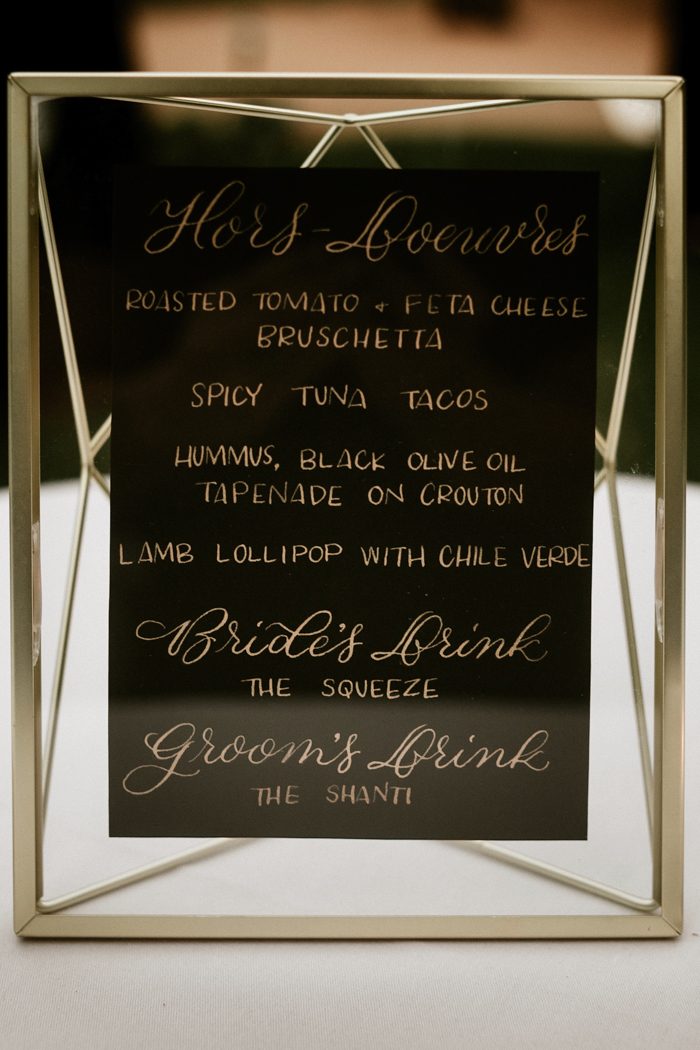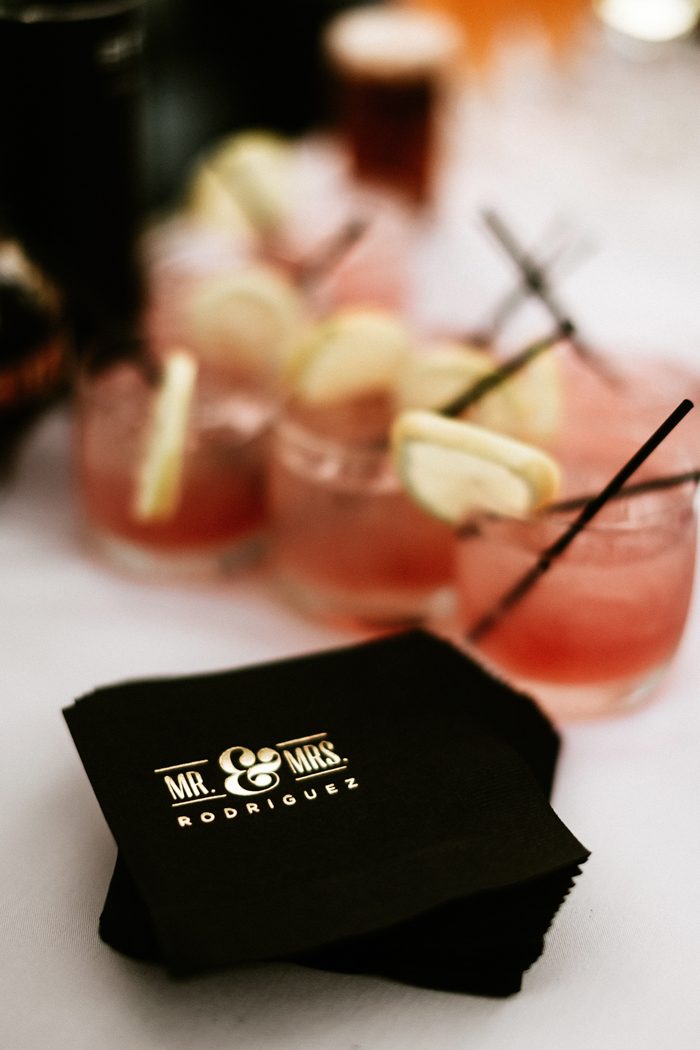 We knew our guests well, which meant we knew they would have fun that night! After several hours of amazing cocktails and dancing, we sent our guests home with a very helpful hangover kit. We had "in Sickness and In Health" bags filled with Advil, Emergen-C, and mints wrapped around small Fiji water bottles. Everyone was so appreciative and the favors were a huge hit!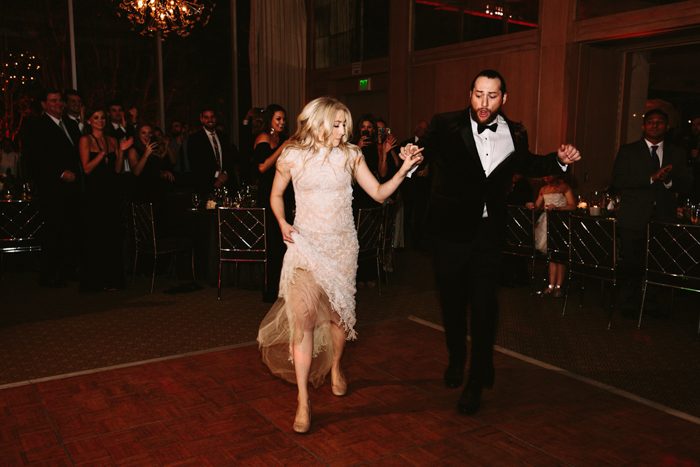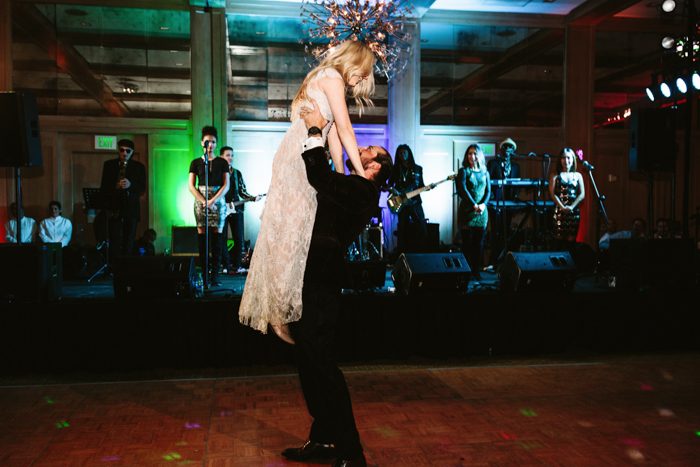 We knew it would be impossible to have a small wedding with all of our friends and large family, but we didn't want to compromise that intimate vibe you get with a smaller crowd. We worked so hard to personalize every detail, whether it was with handwriting every guest's name or letting everyone in to the rawness of our vows, we wanted to keep the night true to our personalities regardless of the size of the event. It was so important to us to create an experience for every person who came to celebrate with us.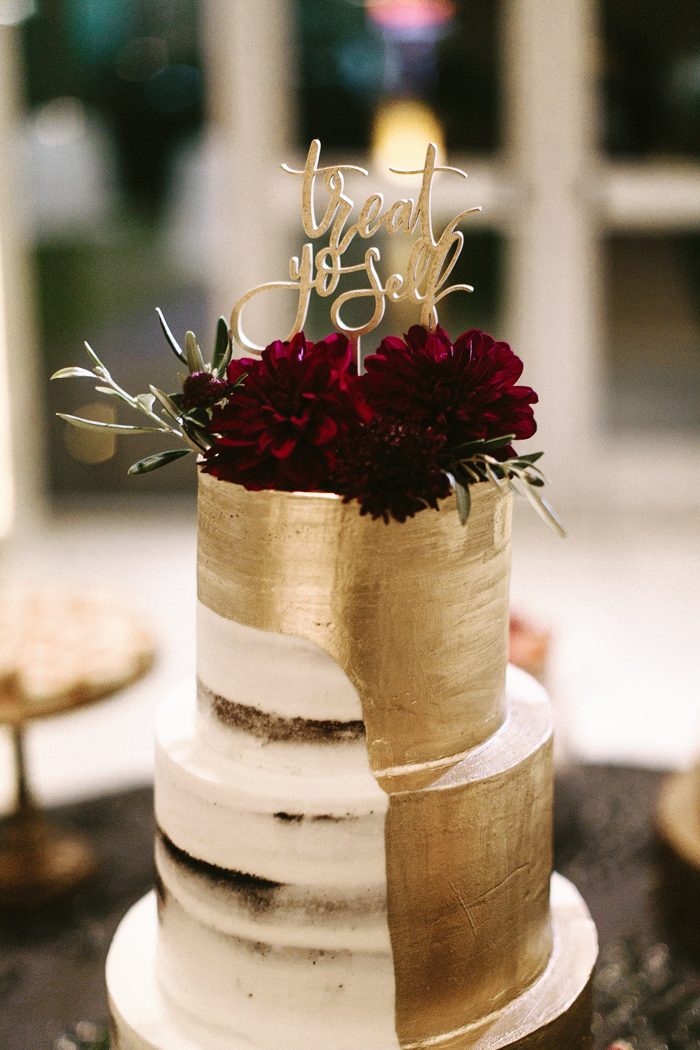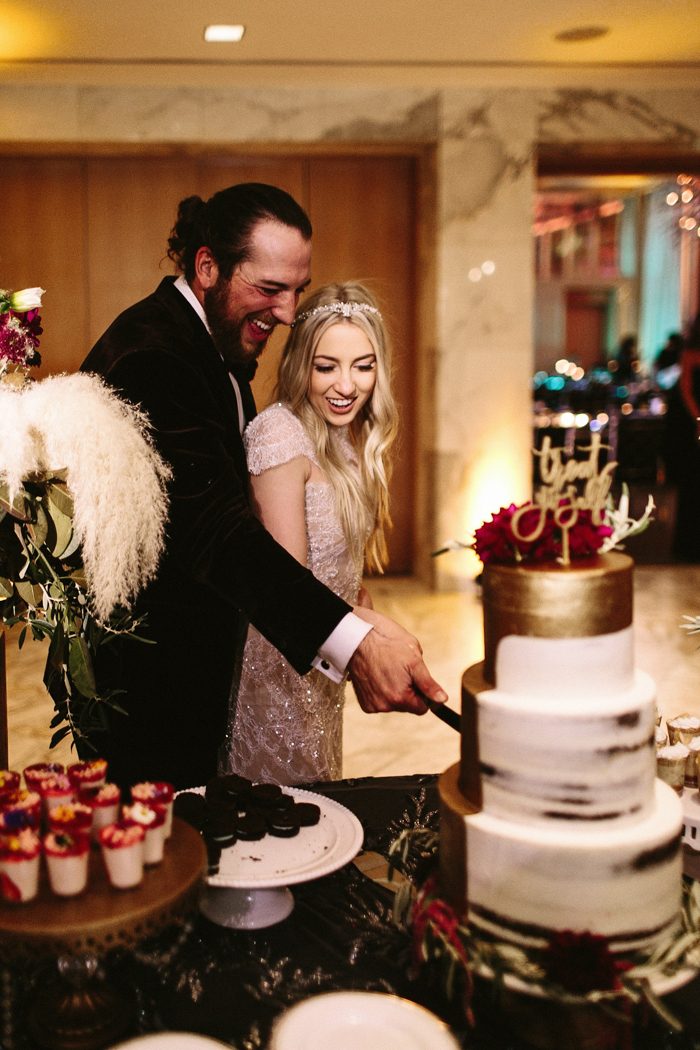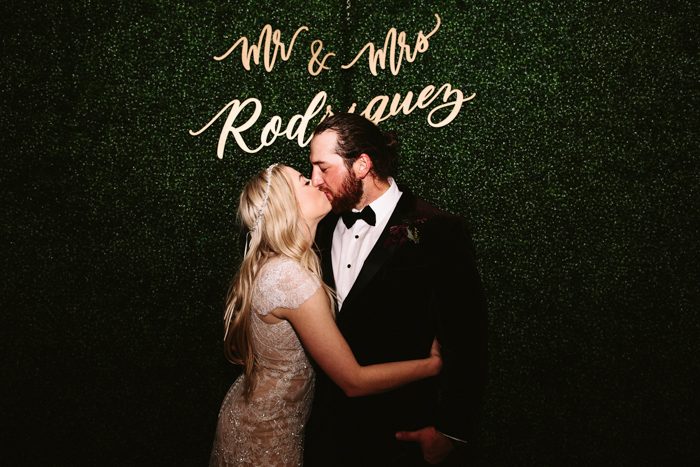 The biggest thanks to Lauren Scotti for sharing this glam Palm Springs wedding with Junebug! If you can't get enough of Lauren's work, then you're in luck! Take a look at this Race + Religious wedding that takes fun and stylish to the next level.