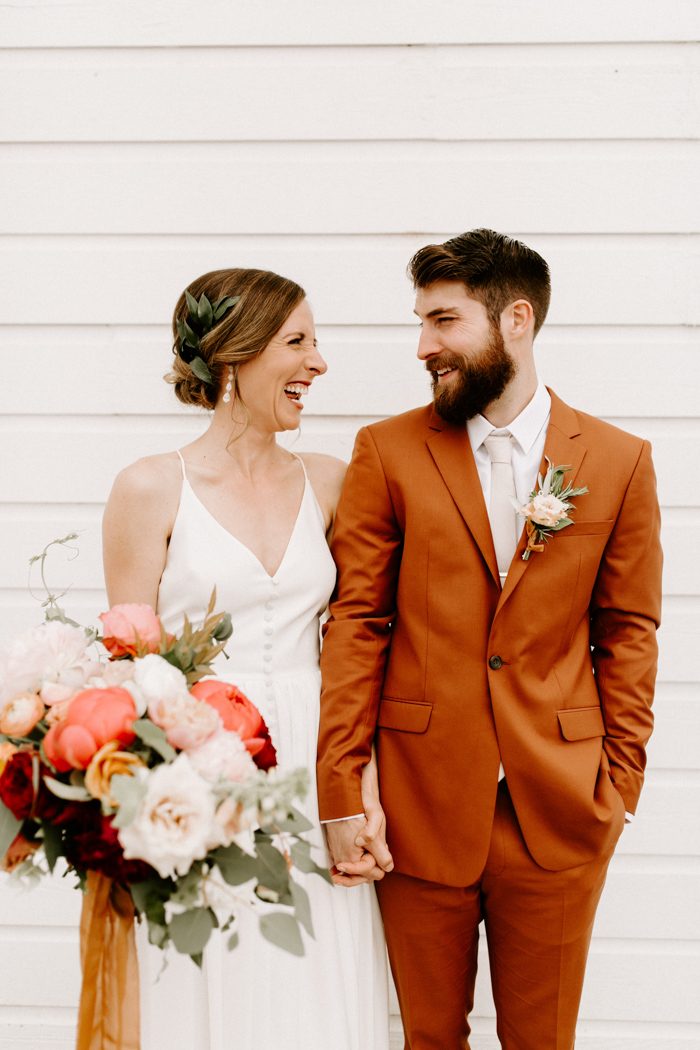 Sarah and Stephen gave rustic a modern twist in their Oregon wedding at The Butler Barn. With just 5 months of planning, Mae & Co. Creative helped this couple create a laid-back vibe was also impeccably styled to complement the rustic barn venue without making it feel too "country." The bride, who is a graphic designer, hand-lettered all the signage and built a custom seating chart that, and the florists at Good Seed Floral created stunning pops of blooms for the bouquets and the centerpieces. We absolutely love the unexpected color palette, especially the groom's rust-colored suit from Topman. Photographer Dawn Charles knocked it out of the park in capturing every charming detail and romantic moment of this summer wedding!
The Couple:
Sarah and Stephen
The Wedding:
The Butler Barn, Beaverton, Oregon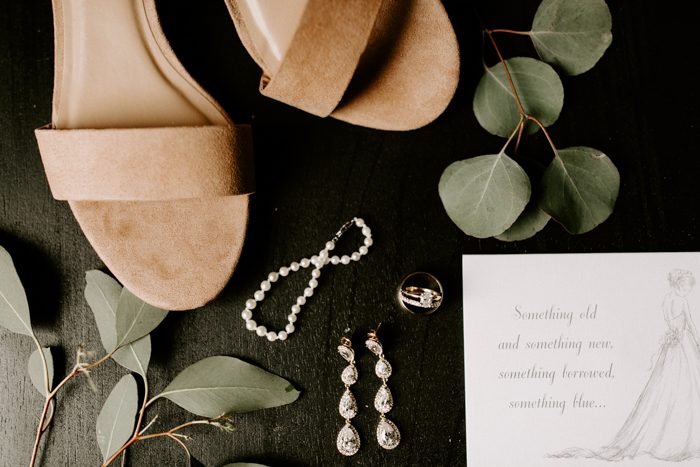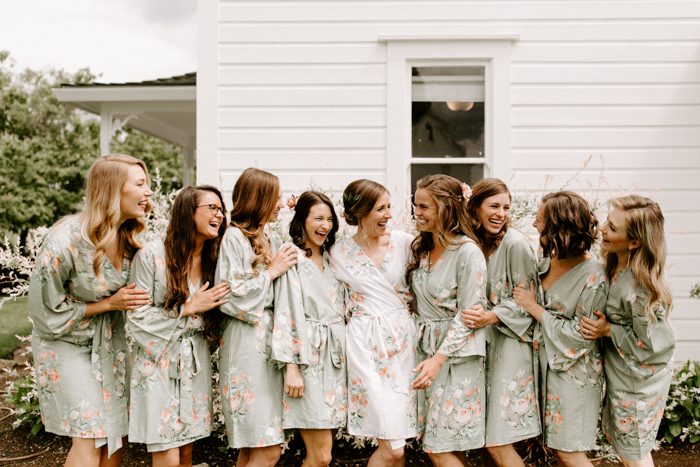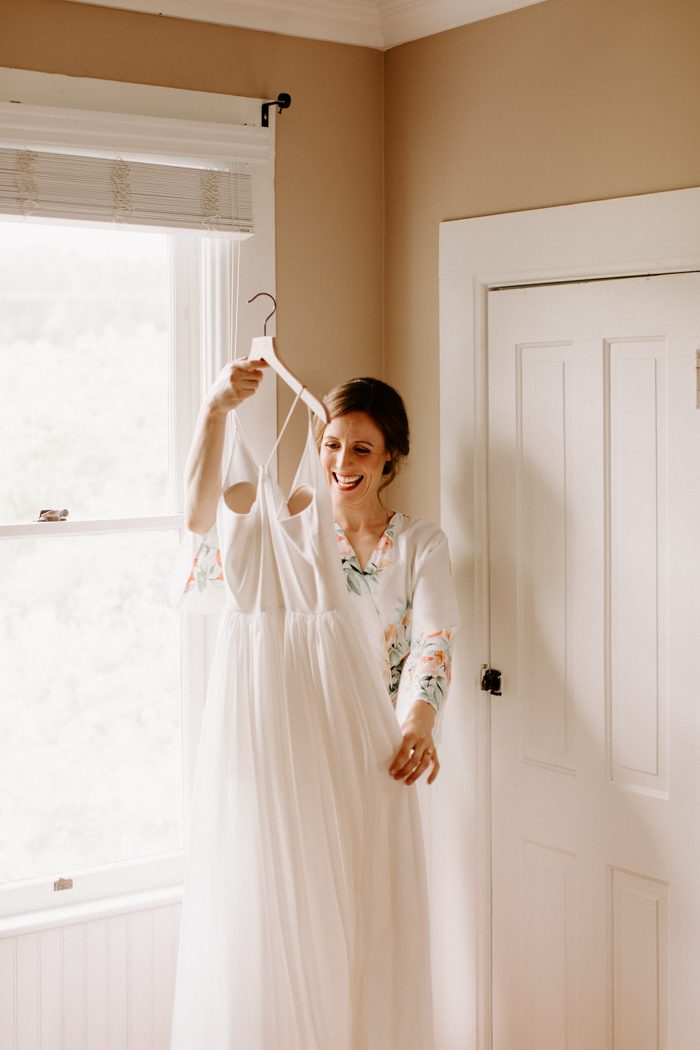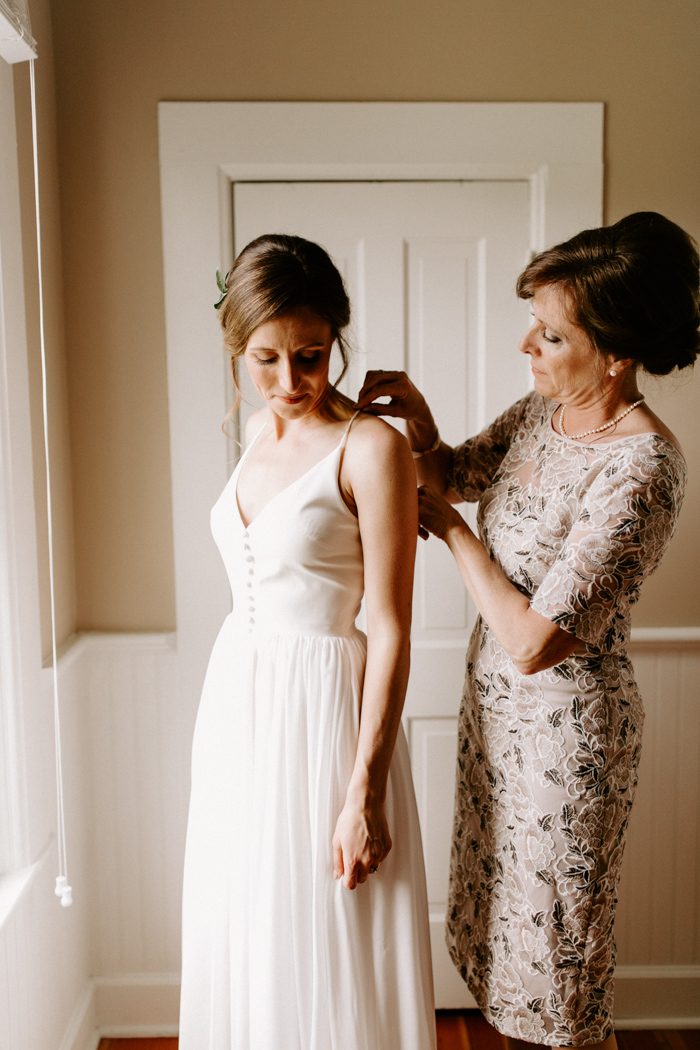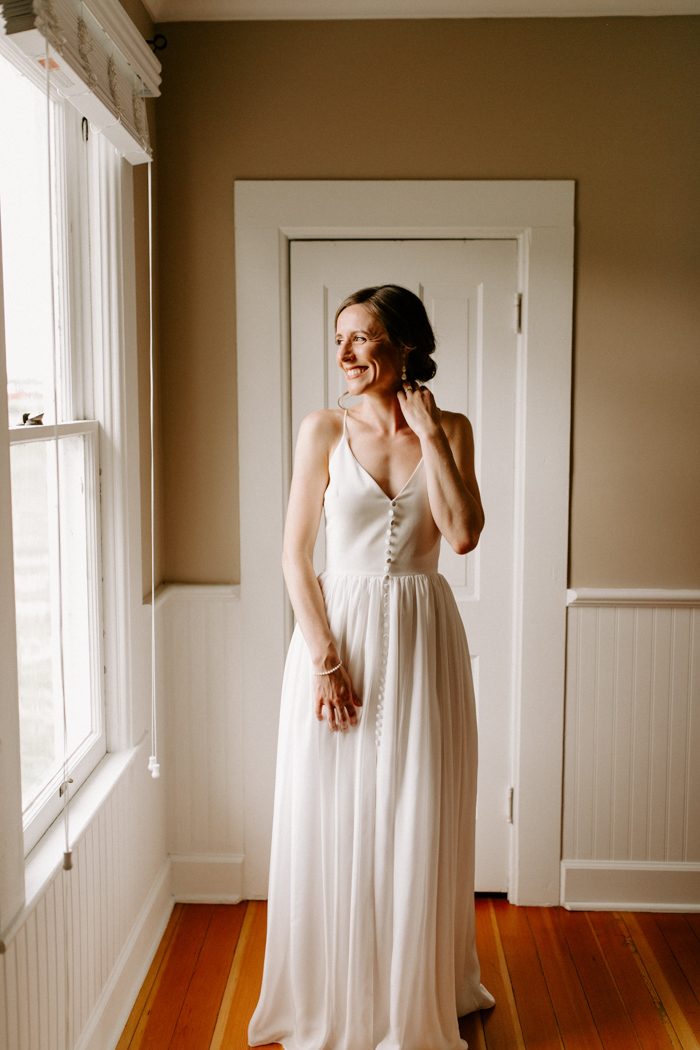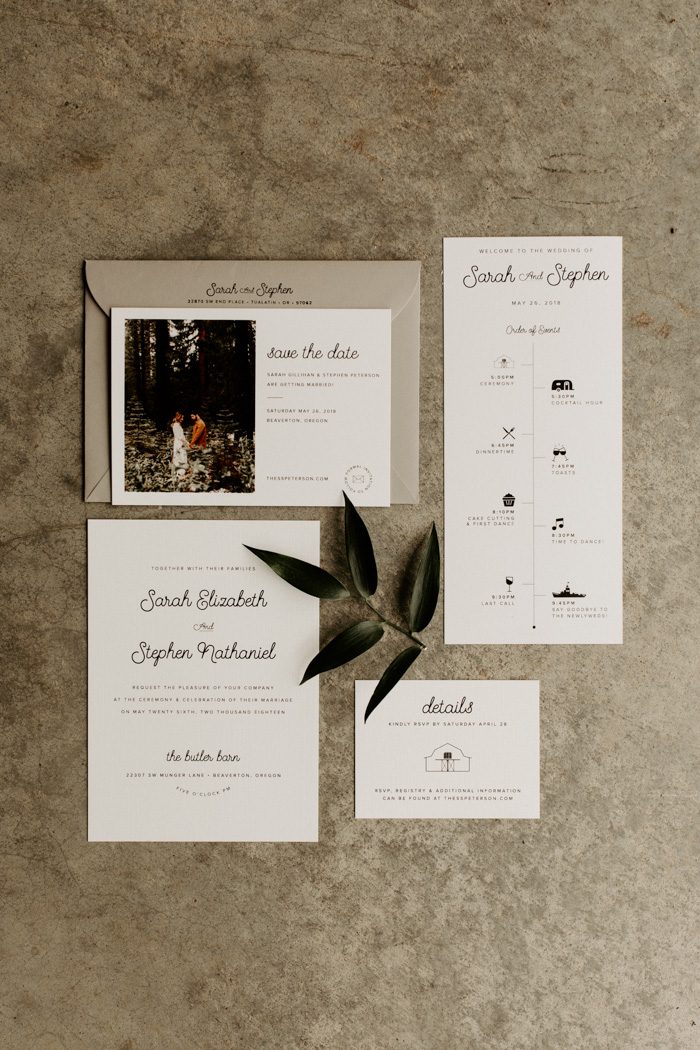 Take a step back and remember that this is the beginning of your marriage, not the end game. I think too many brides obsess over the wedding day and lose sight of the big picture. Yes, it's one of the biggest days of your life, but it's not the end of the world if something isn't perfect. And, truth is, you'll be the only one that notices!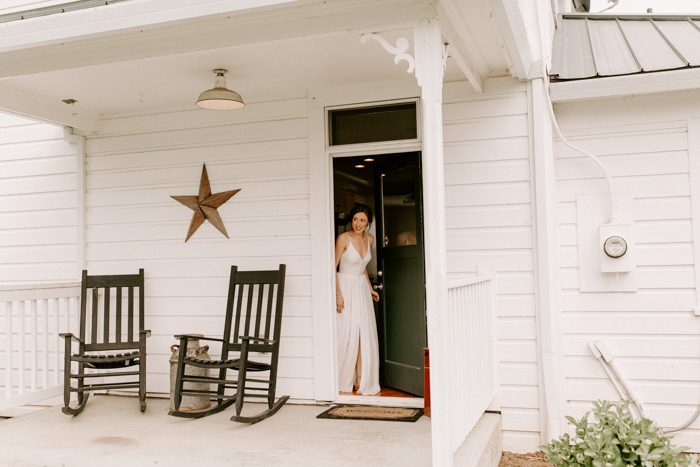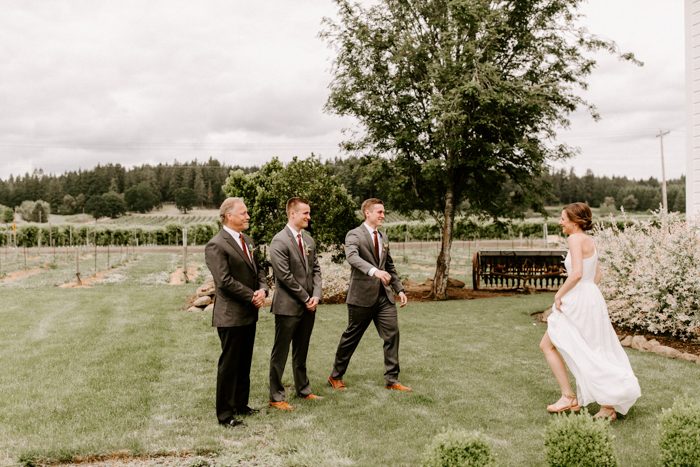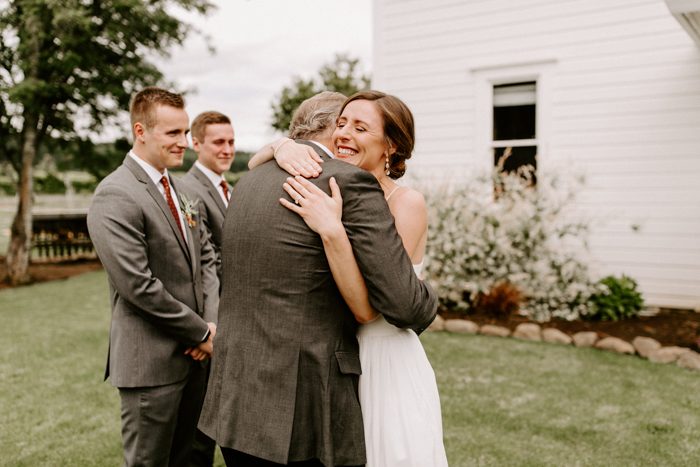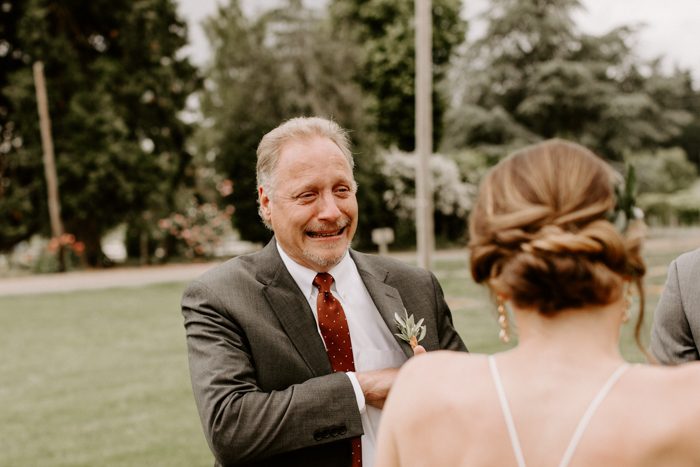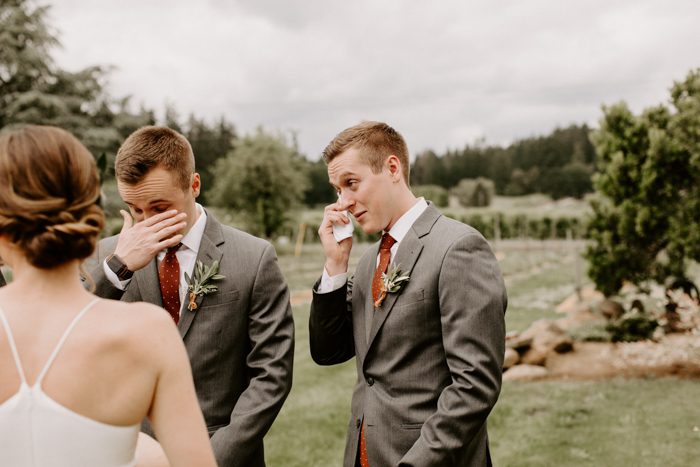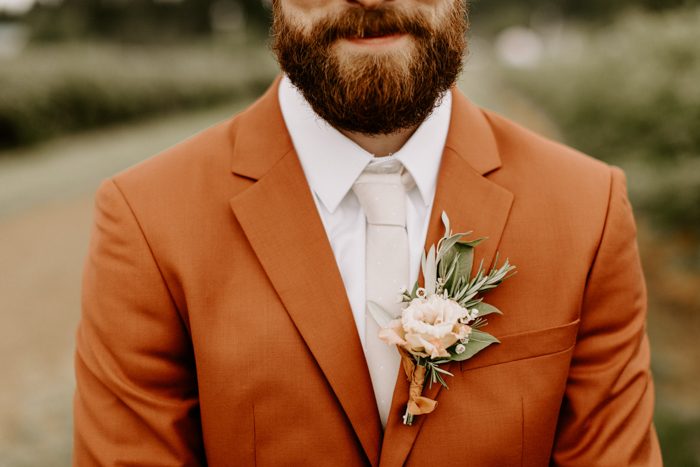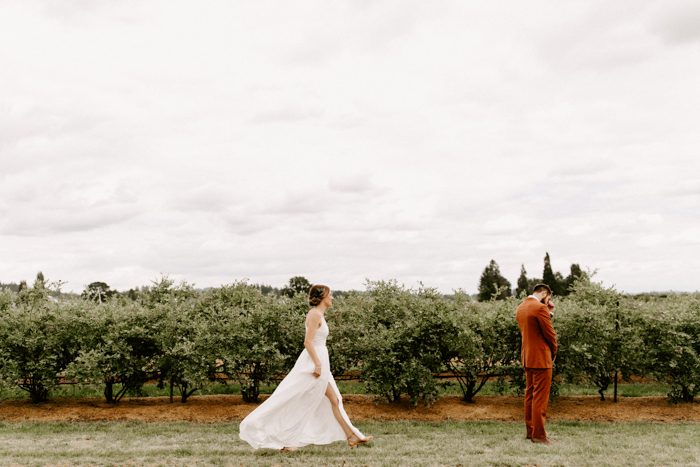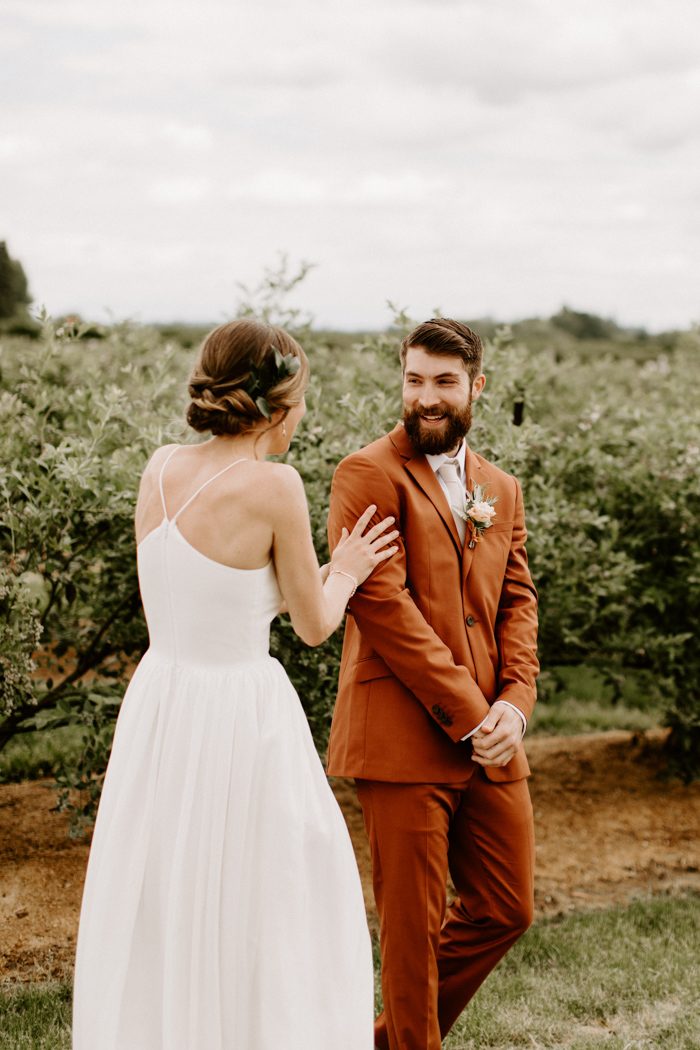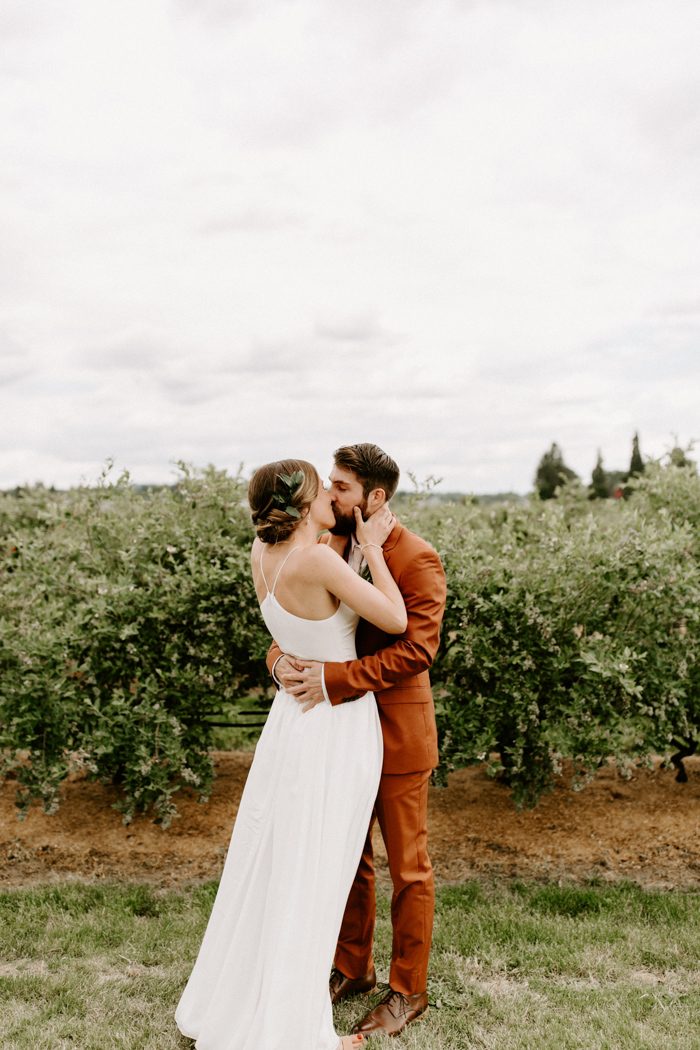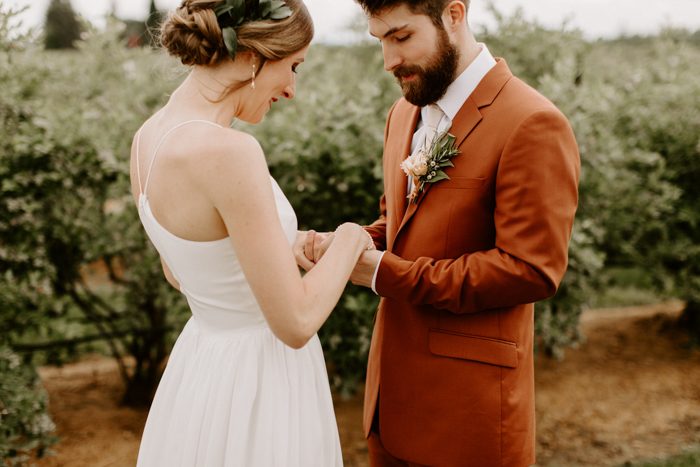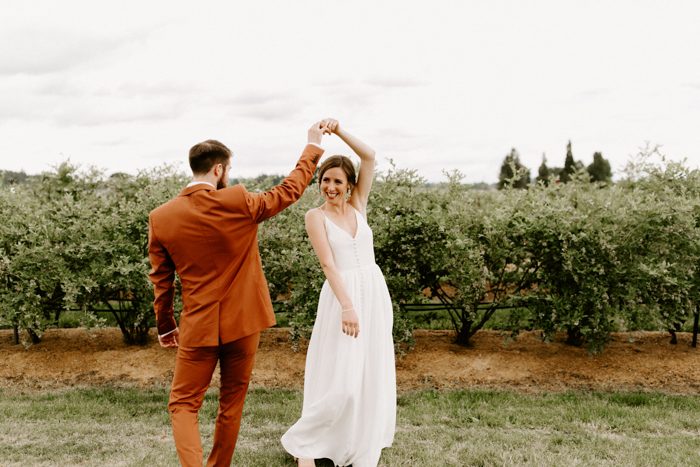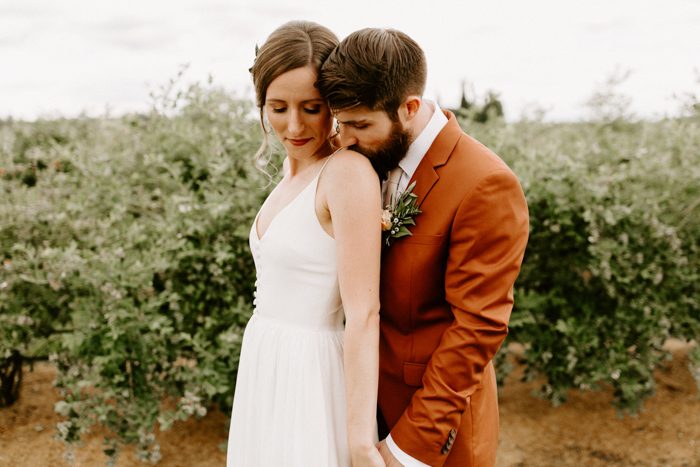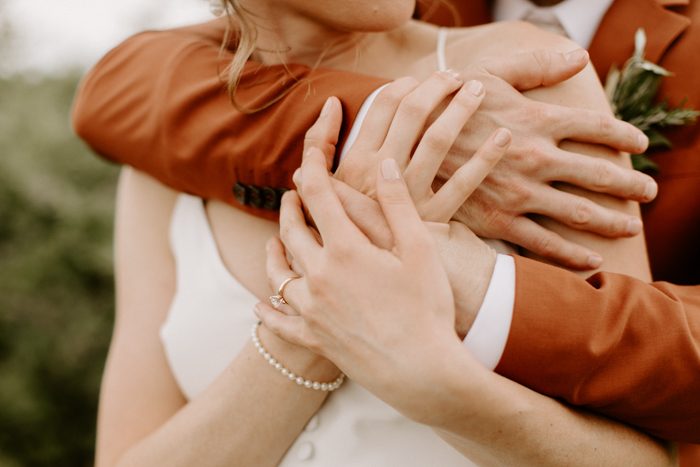 I wanted my bridal look to be simple and minimal! I obviously wanted to look like a bride, but also wanted to look like myself. My inspiration came from any photo I could find of a simple, flattering dress, with low-key hair and make up. I loved my dress! It had pockets, was so comfy, and was easy to move in. The slit in the front was a fun feature, as well, and made for some epic photos!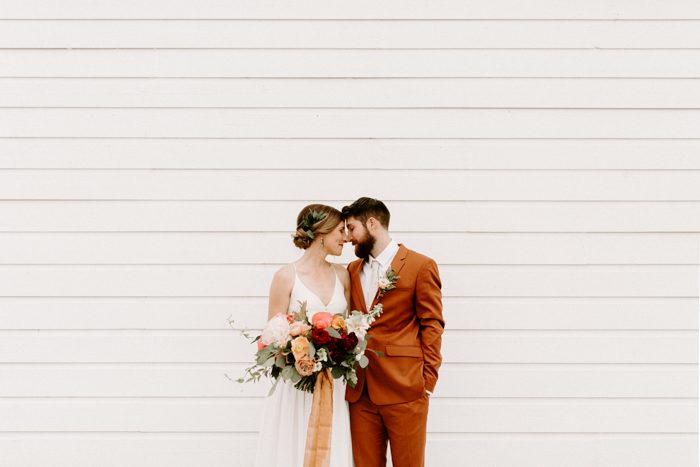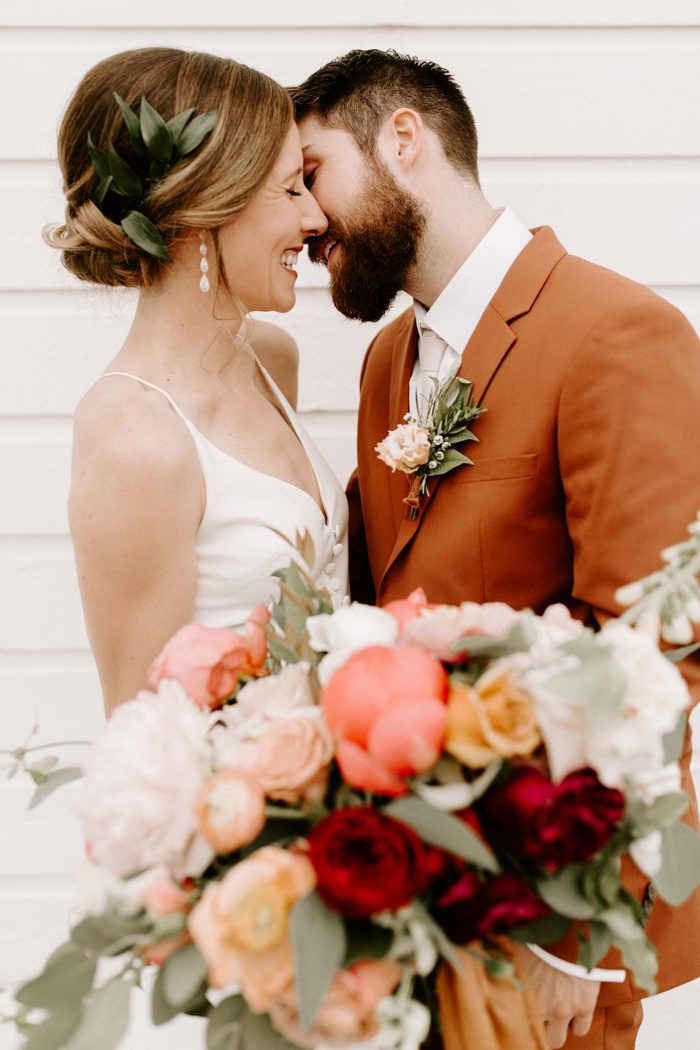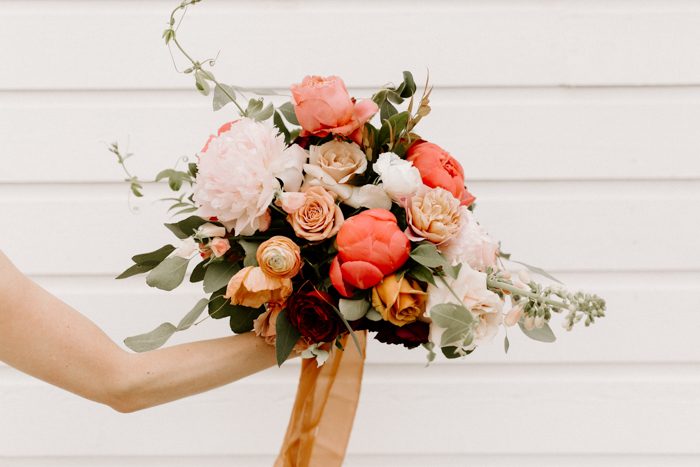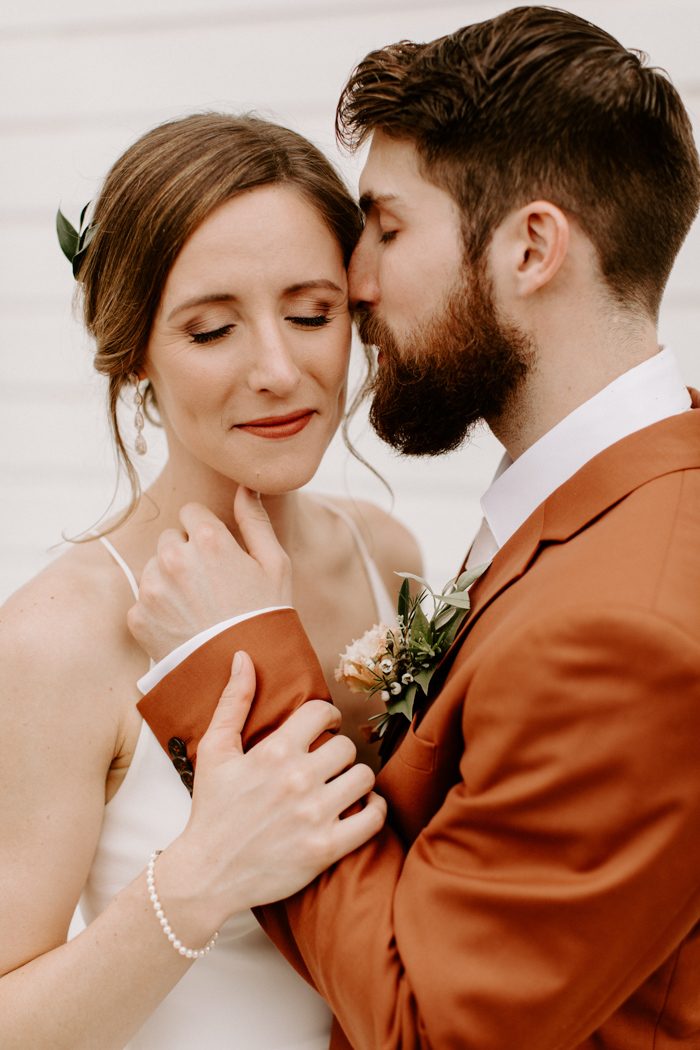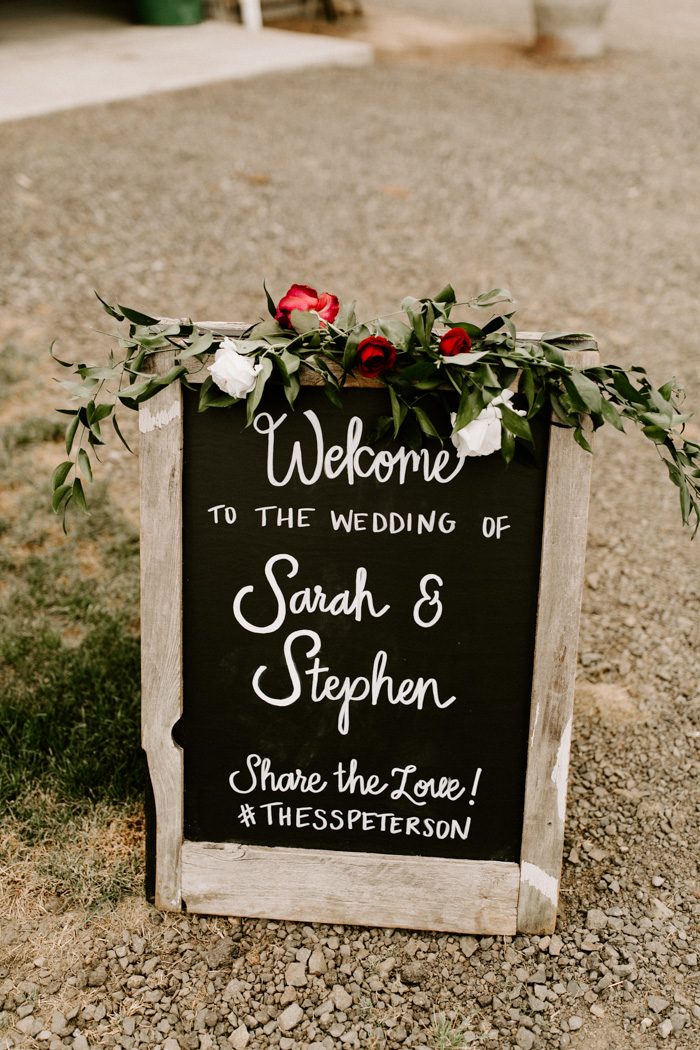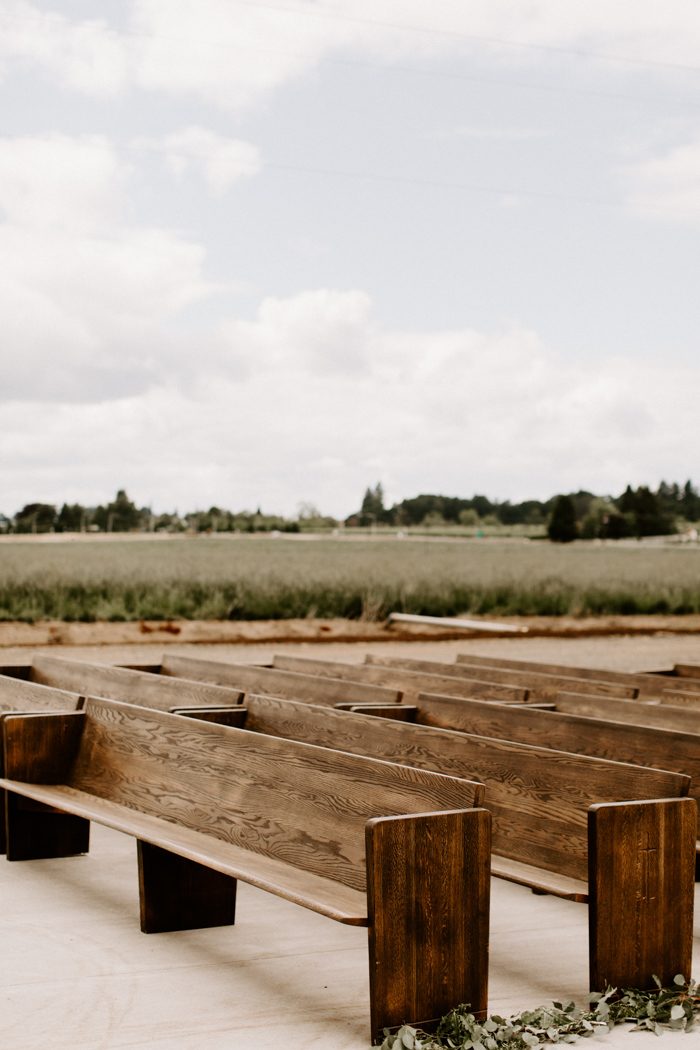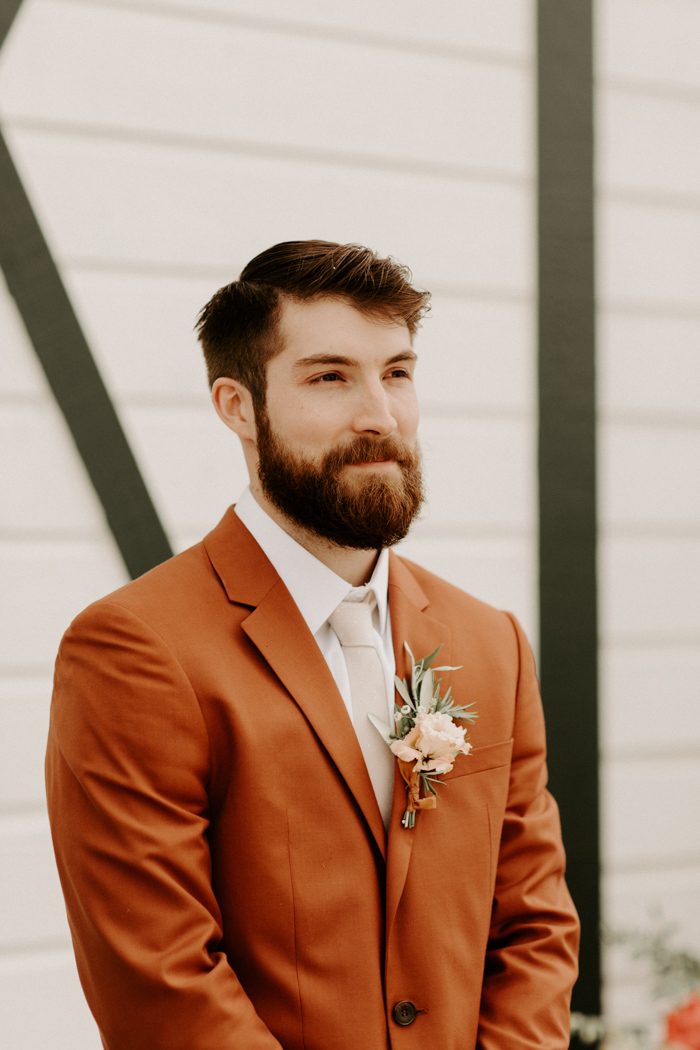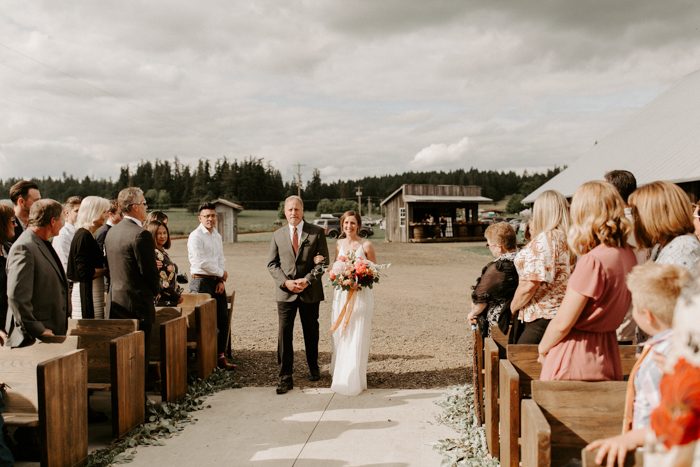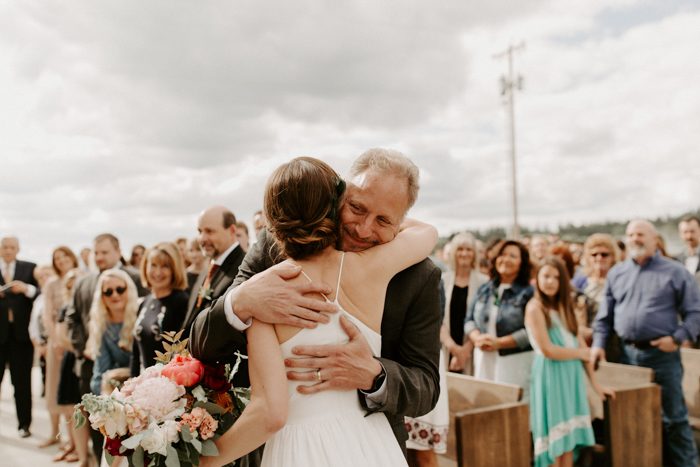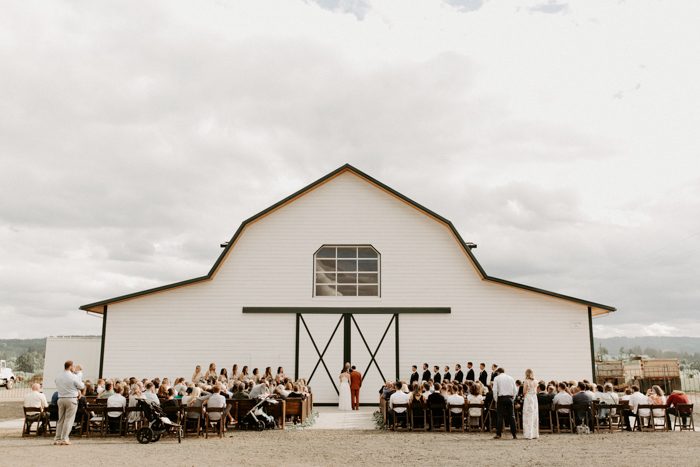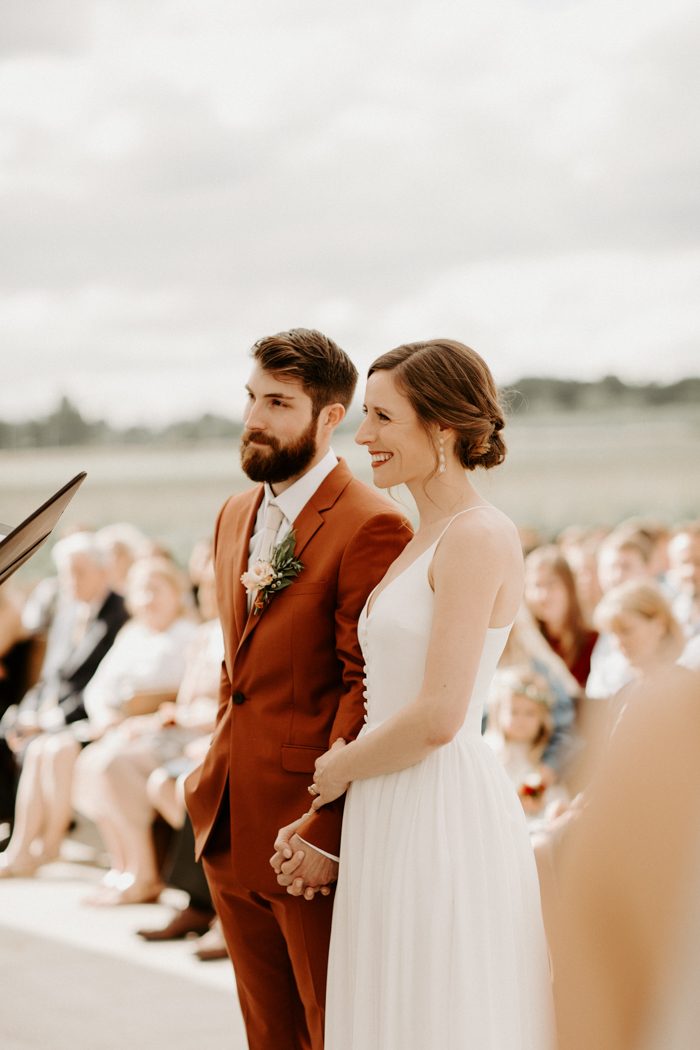 Stephen and I wrote vows together that we did in a "repeat after me" format. We wanted to be specific and intentional with the promises we were making to one another.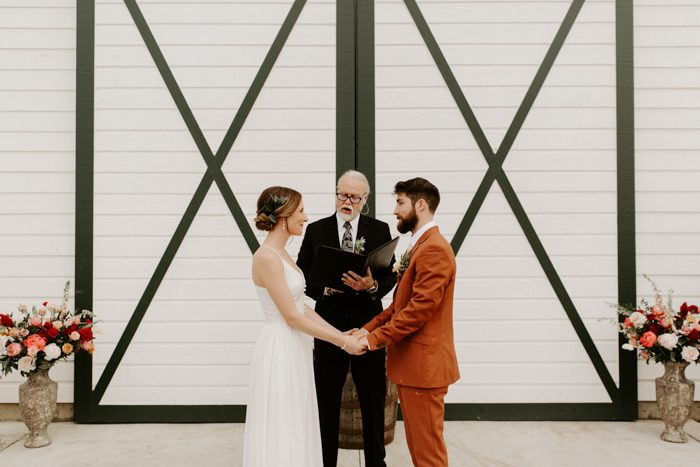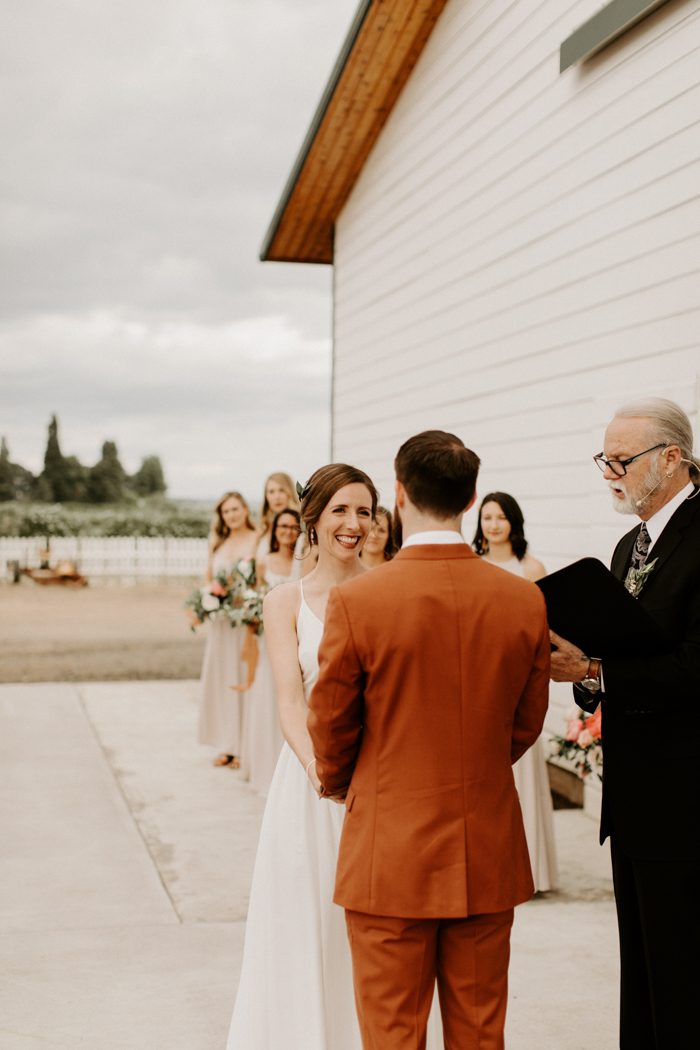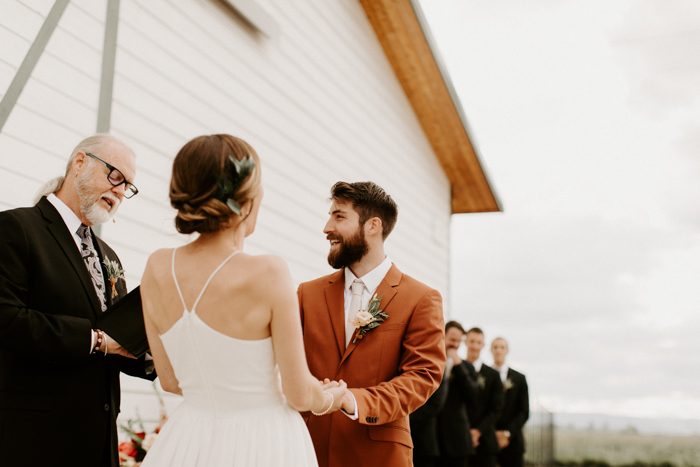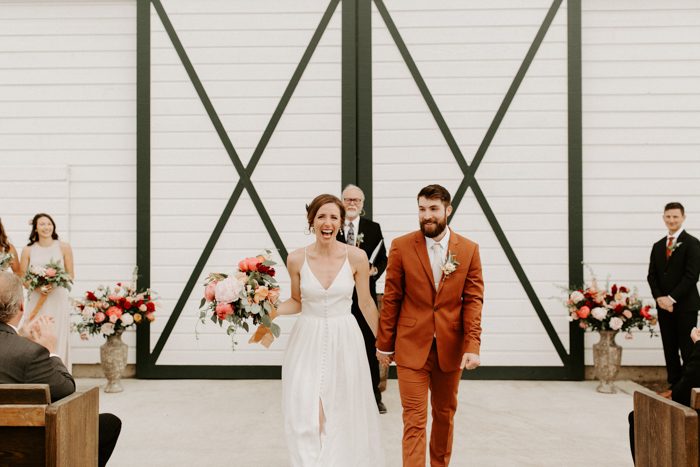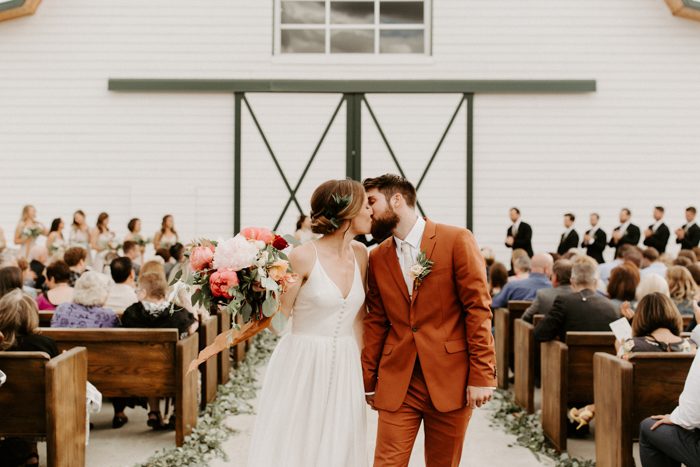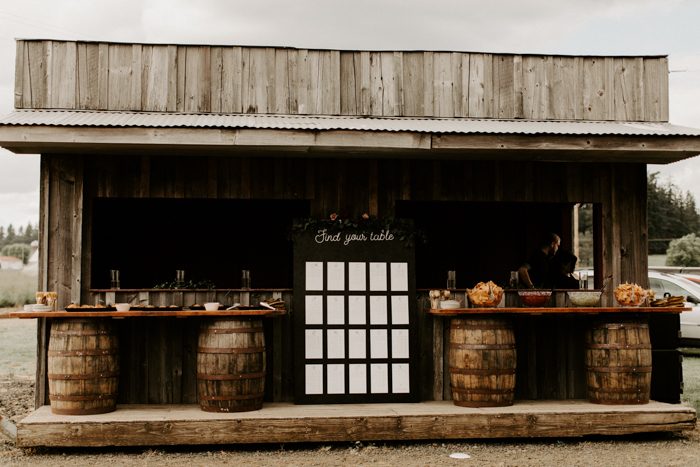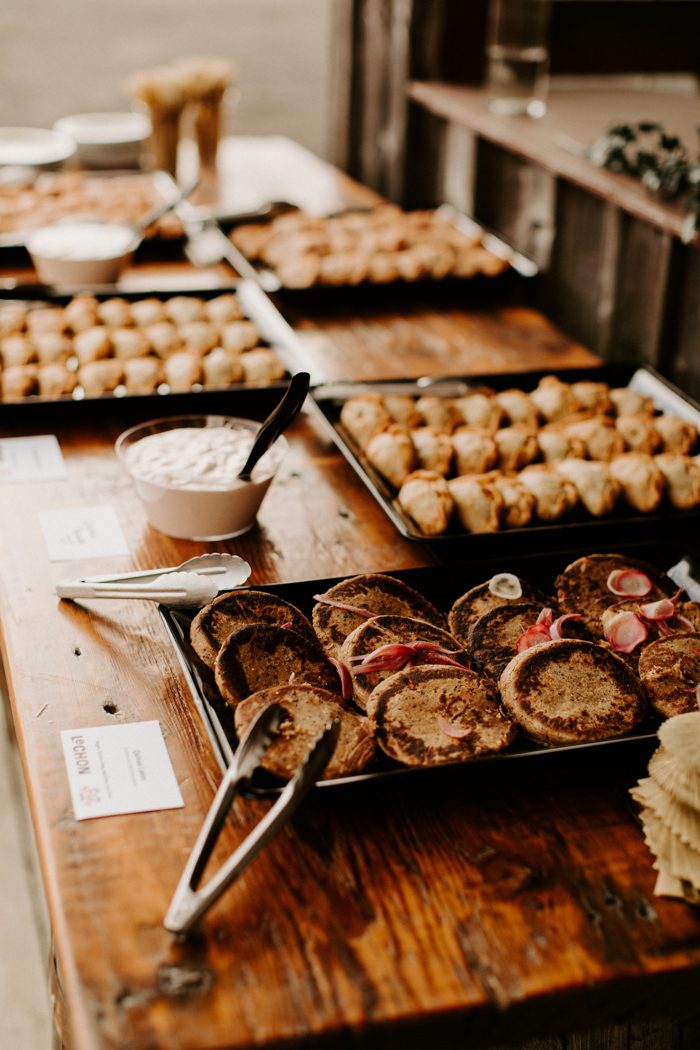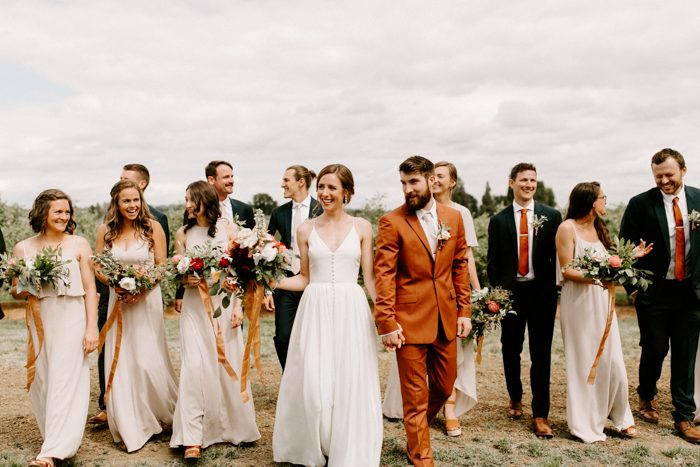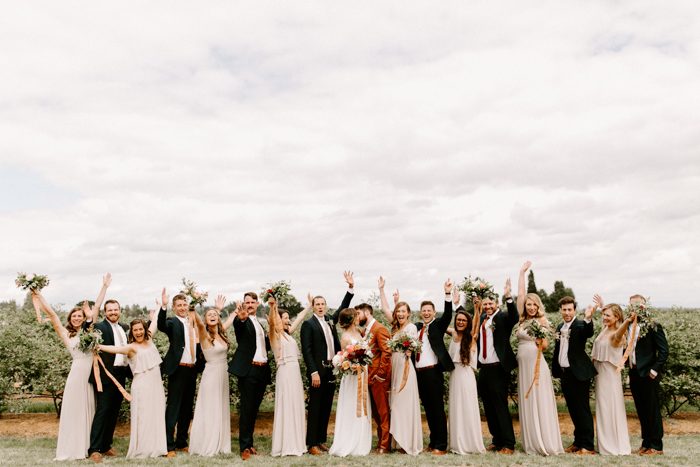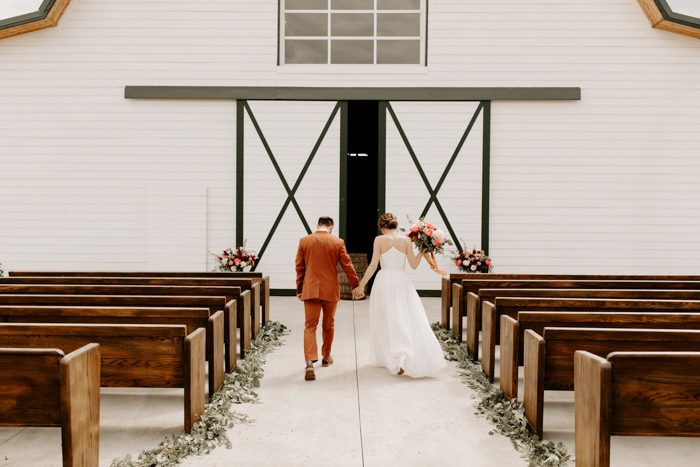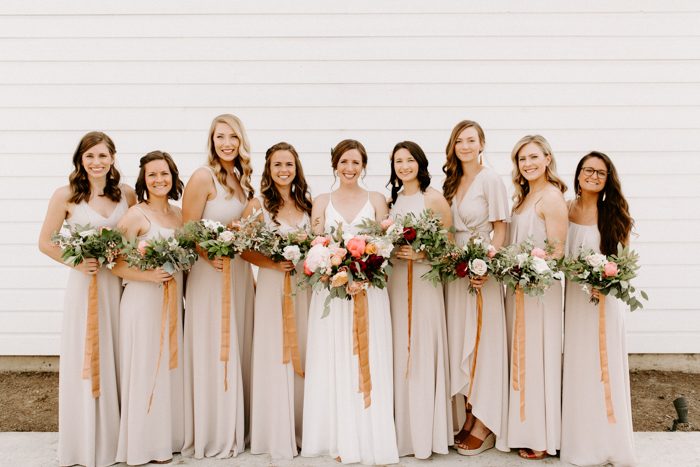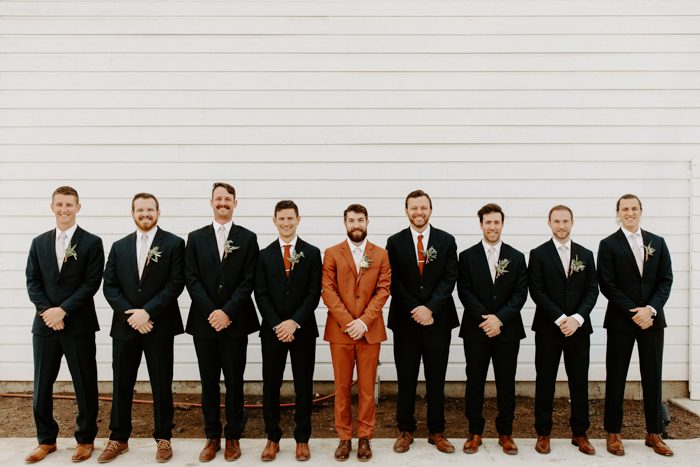 I made a large "table assignment" sign with help from Stephen's brother and sister-in-law. We laser cut the header out of wood and fastened it to a large piece of particle board, and then I designed the pages with names/tables and nailed them in with gold nails. I also hand lettered all of our other signage. I'm a graphic designer, so having a cohesively "branded" wedding was really important to me!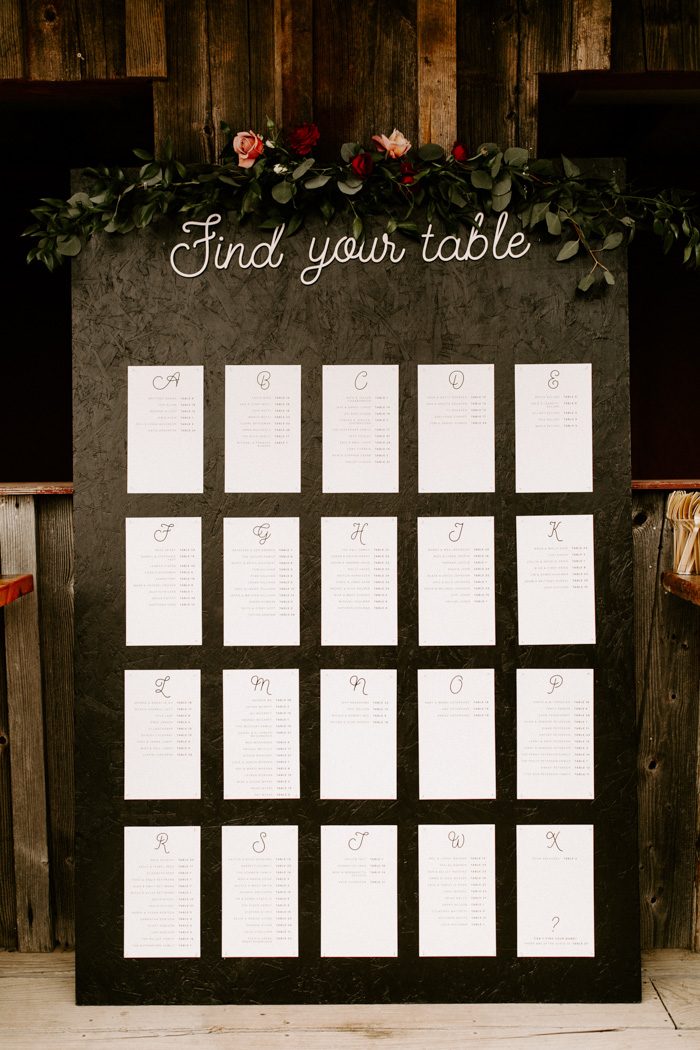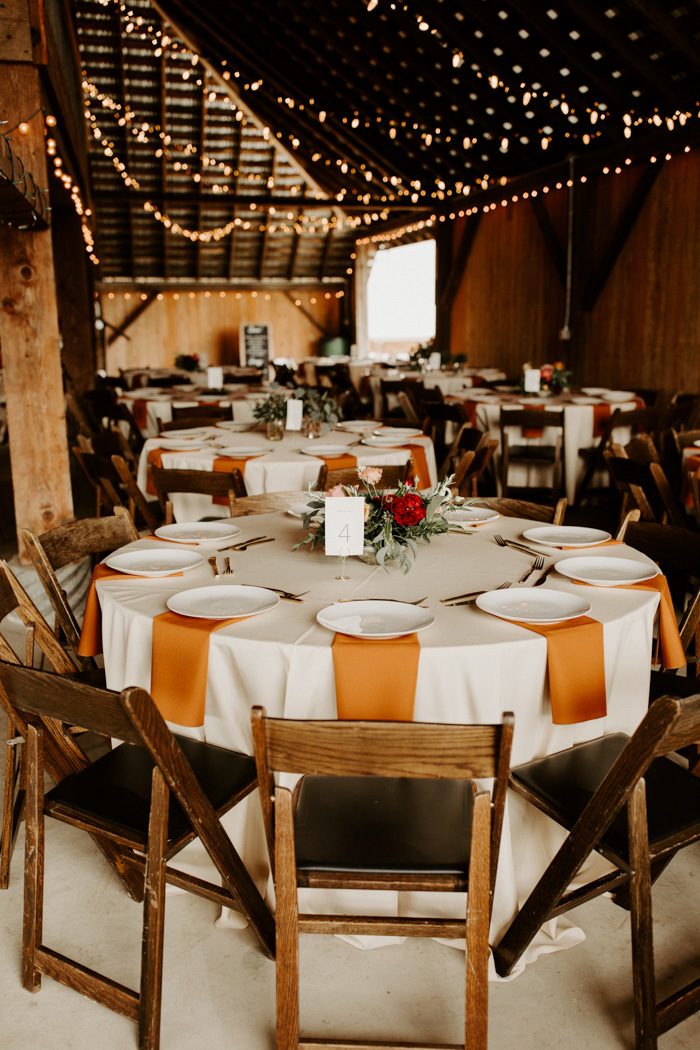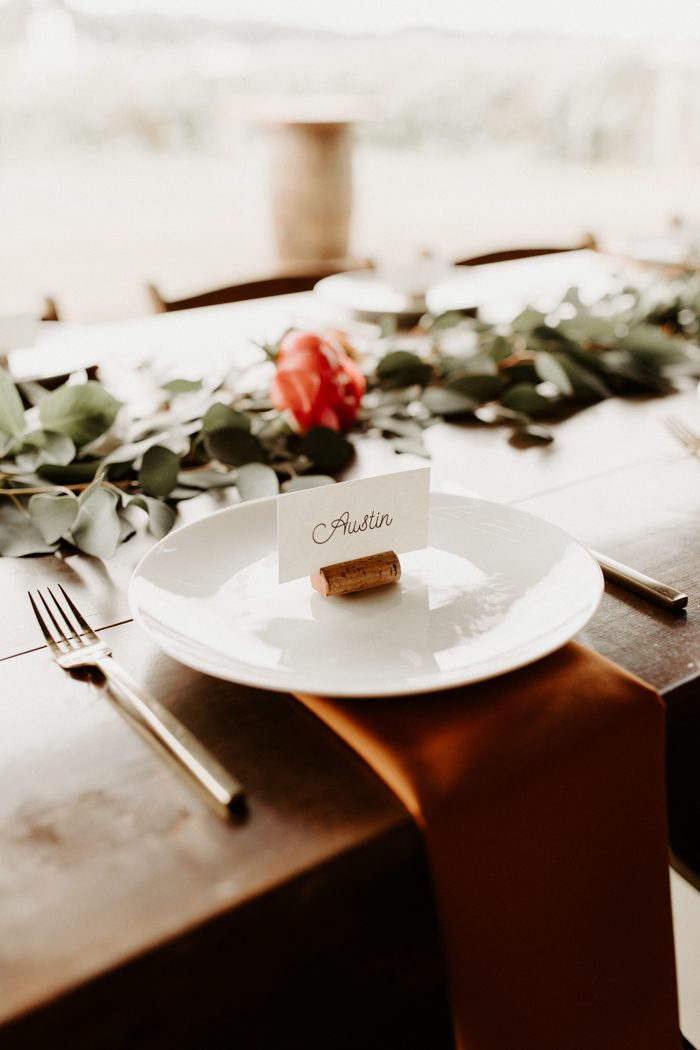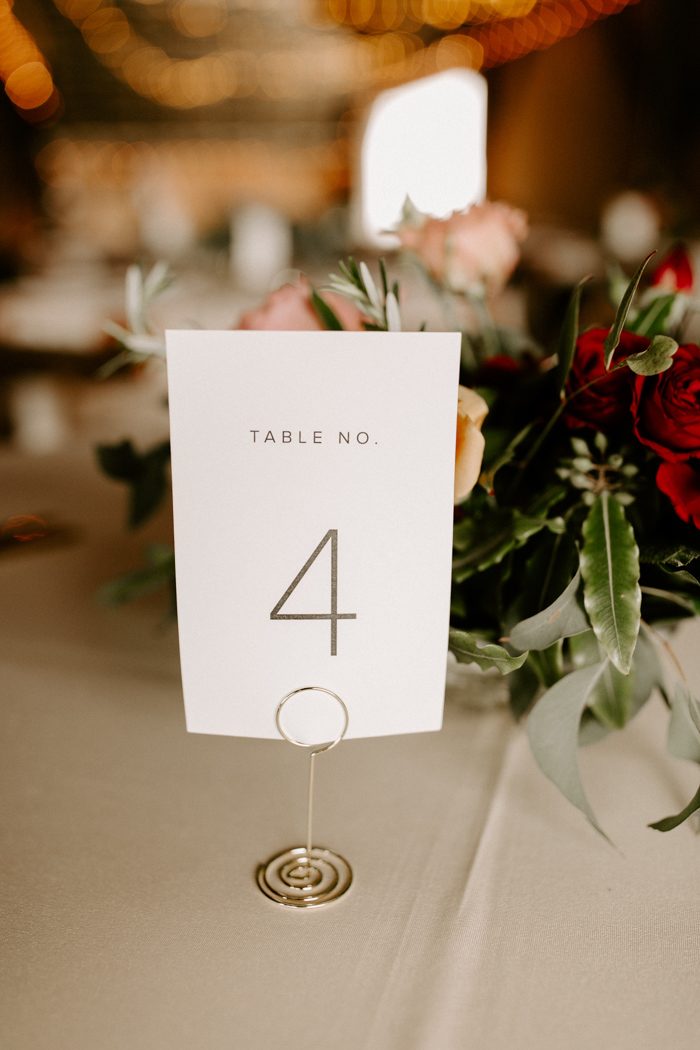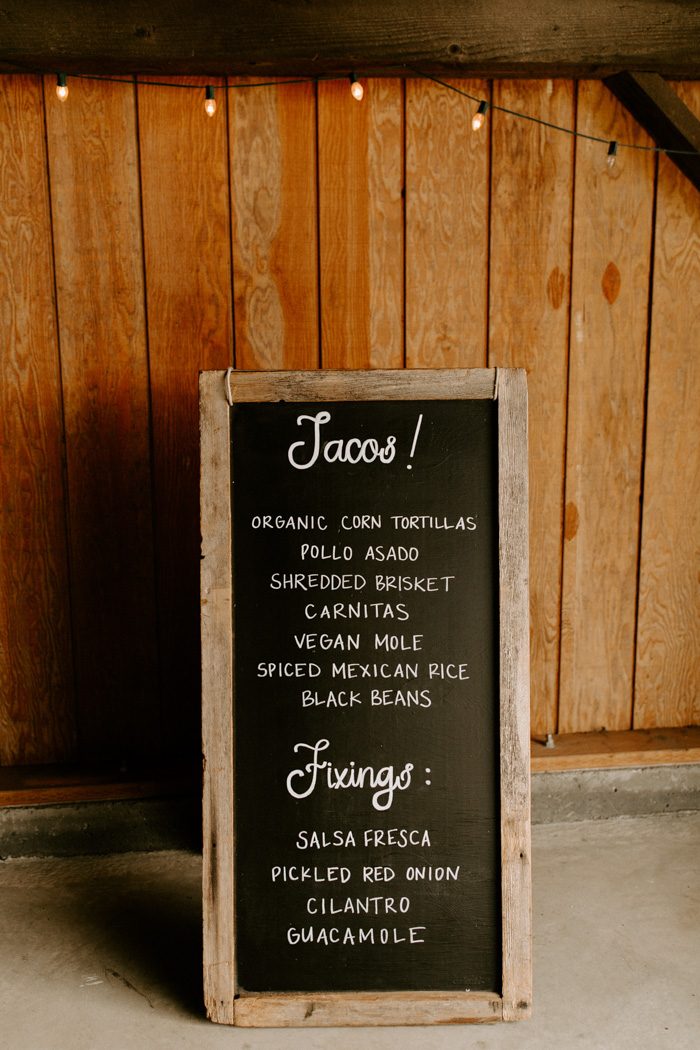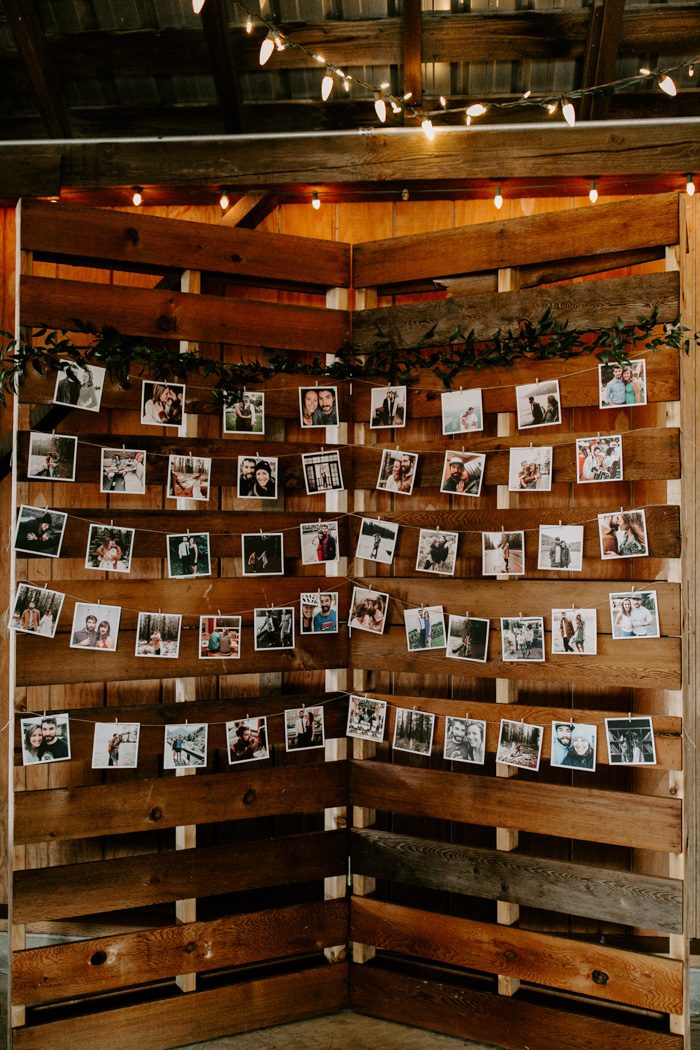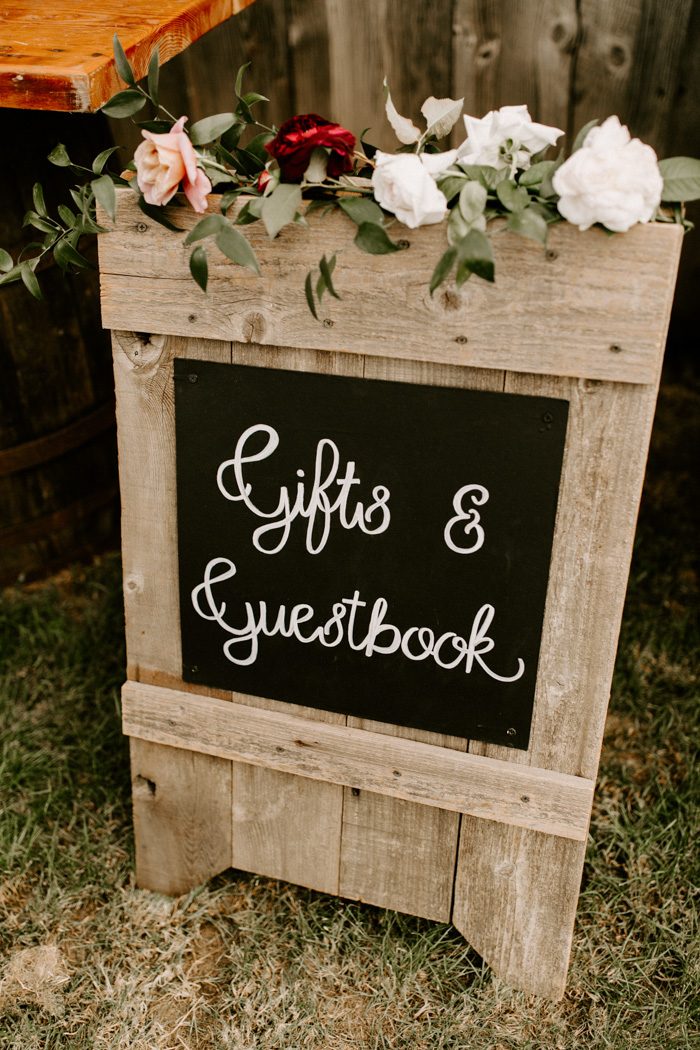 Stephen and I drank a bottle of wine on our first day 5 years ago. That same week of our date, he went and bought another bottle (just in case). The morning of the wedding, he gifted me the empty bottle we'd drank that night (he saved it!) along with a new pair of Shwood sunglasses for our honeymoon (his brother's company). Then, at the reception, he had the second (full) bottle of wine for us to drink that he'd saved. Such a fun surprise!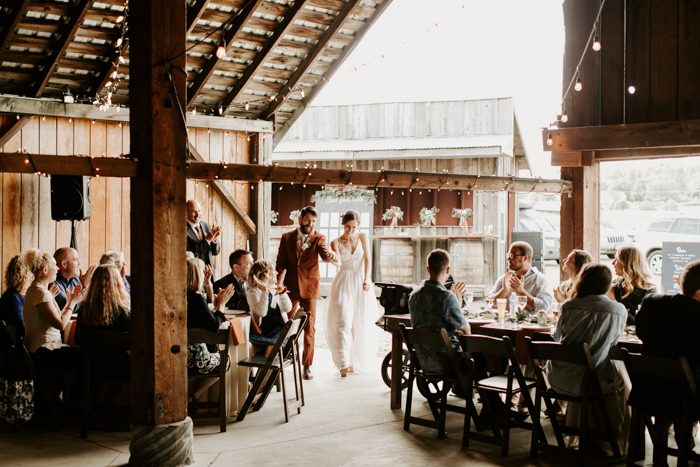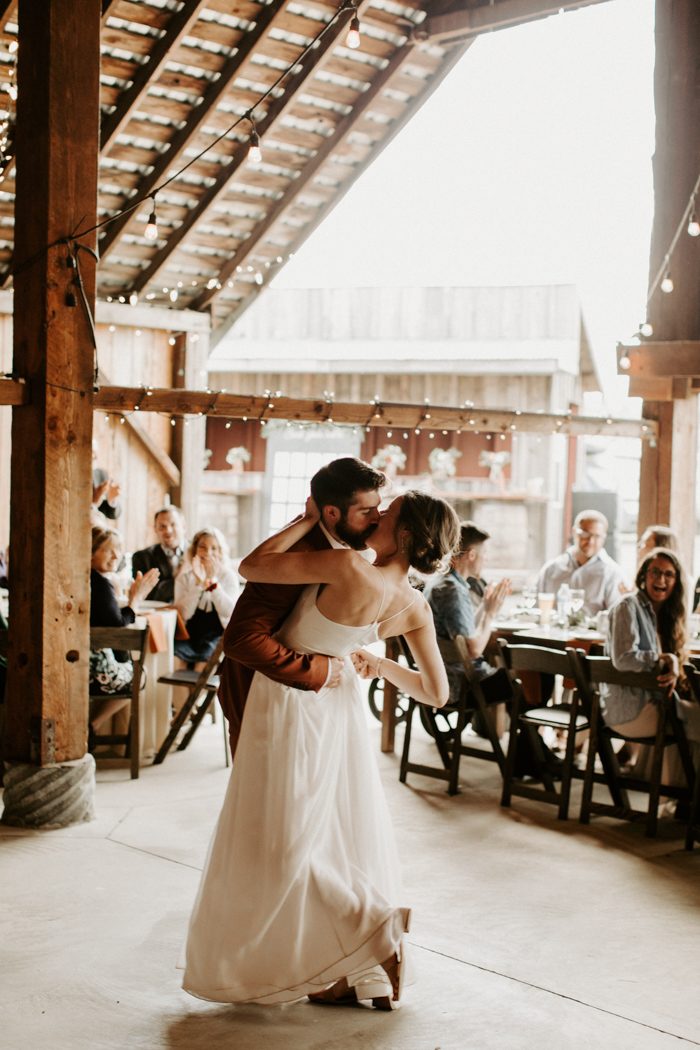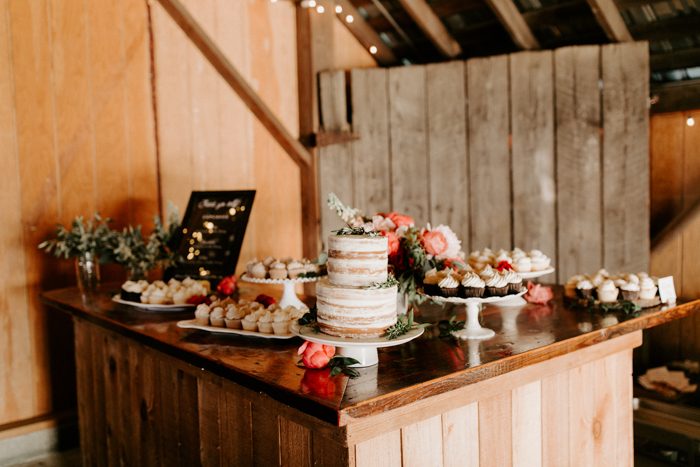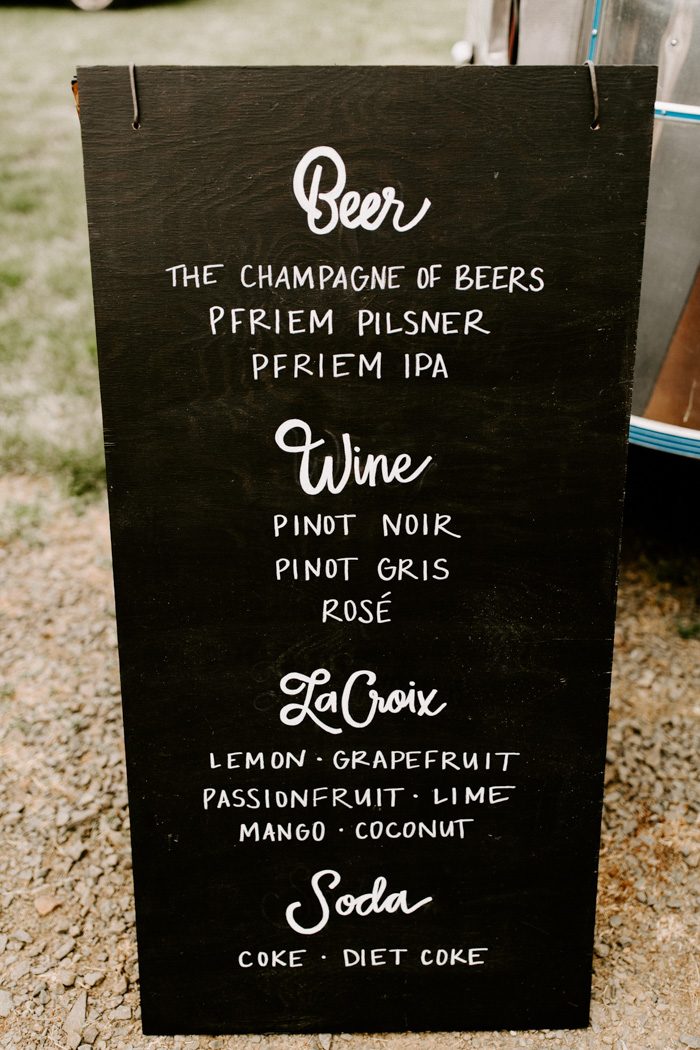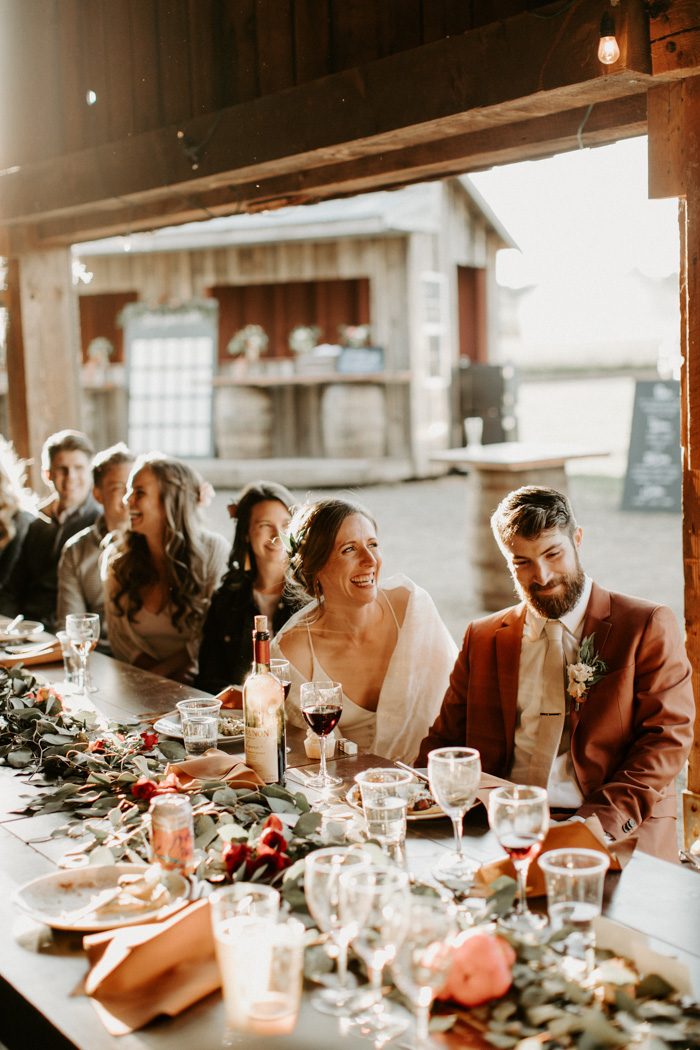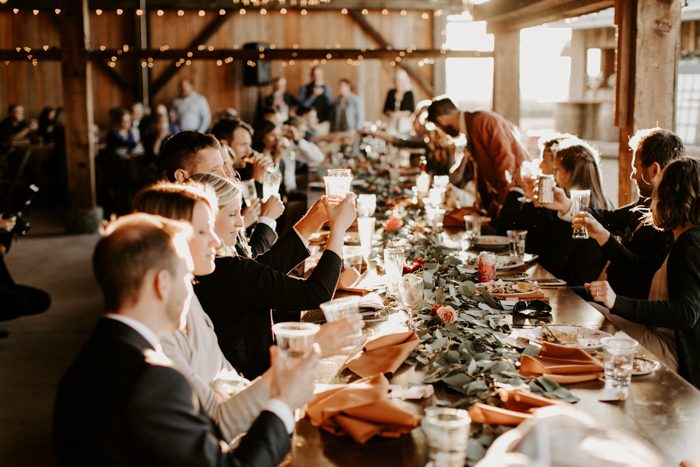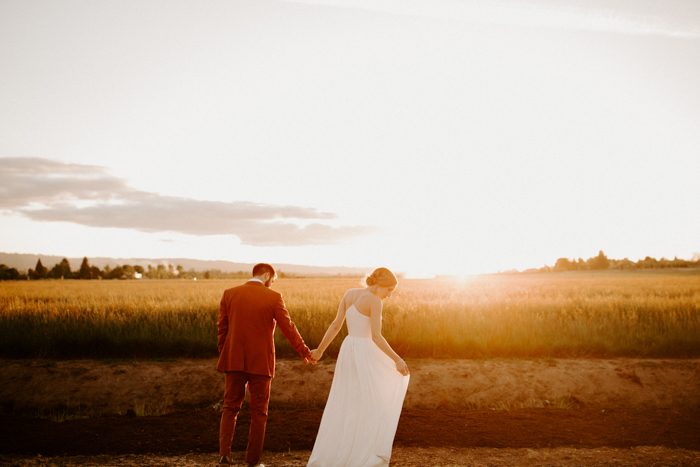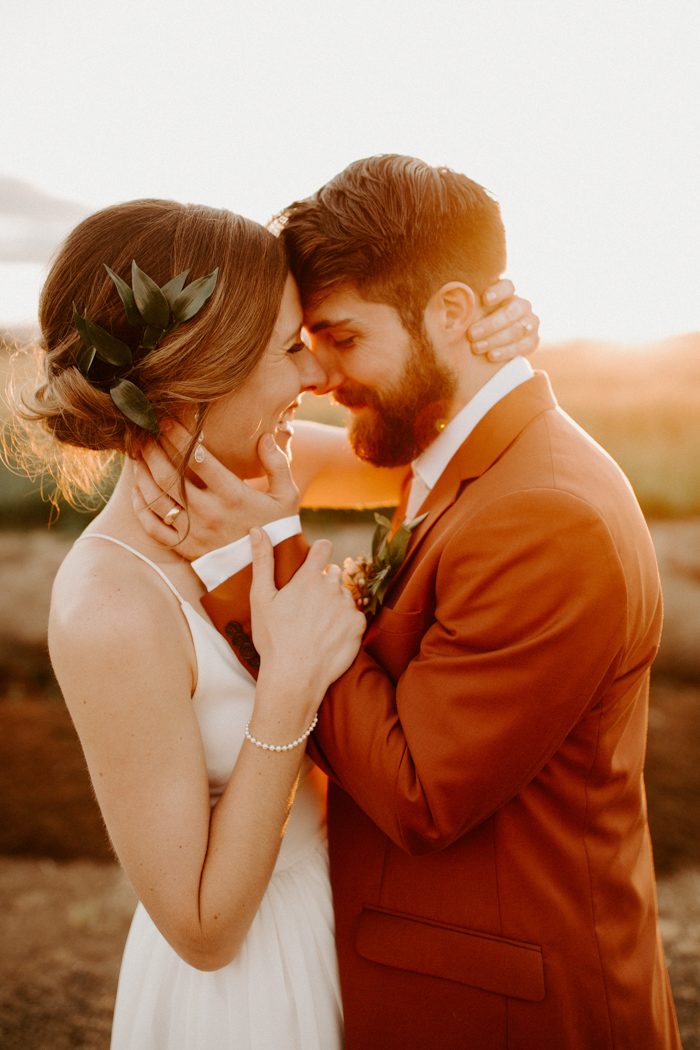 I gave Stephen an engraved box full of letters I'd been writing him since we met (that he never knew about) along with a custom knife made by my brother, who owns Northwest Bladeworks.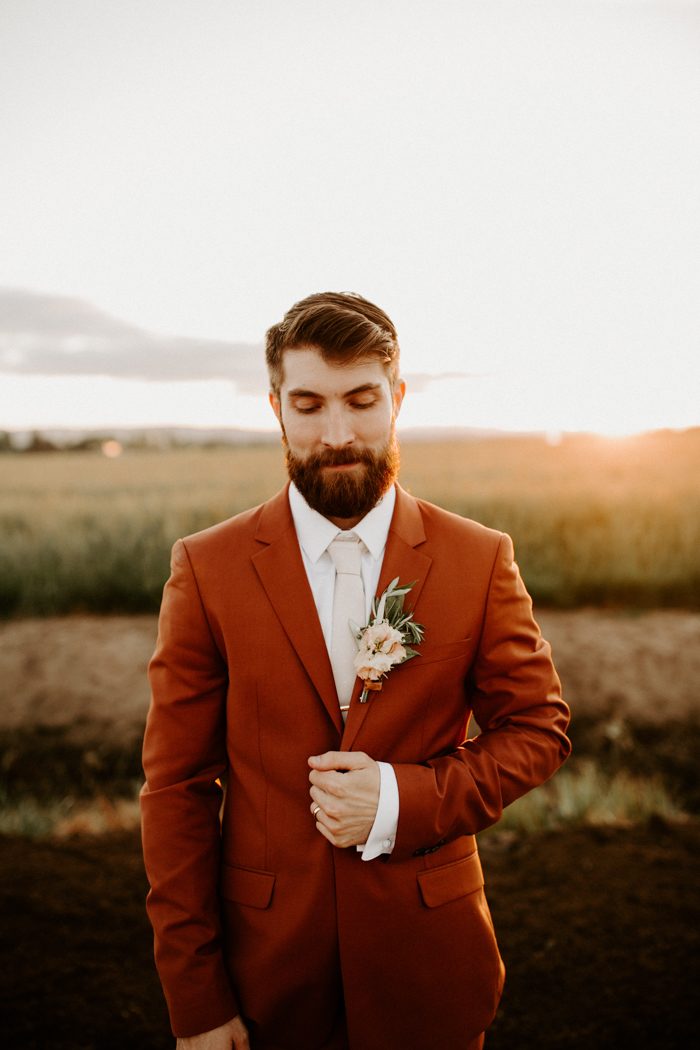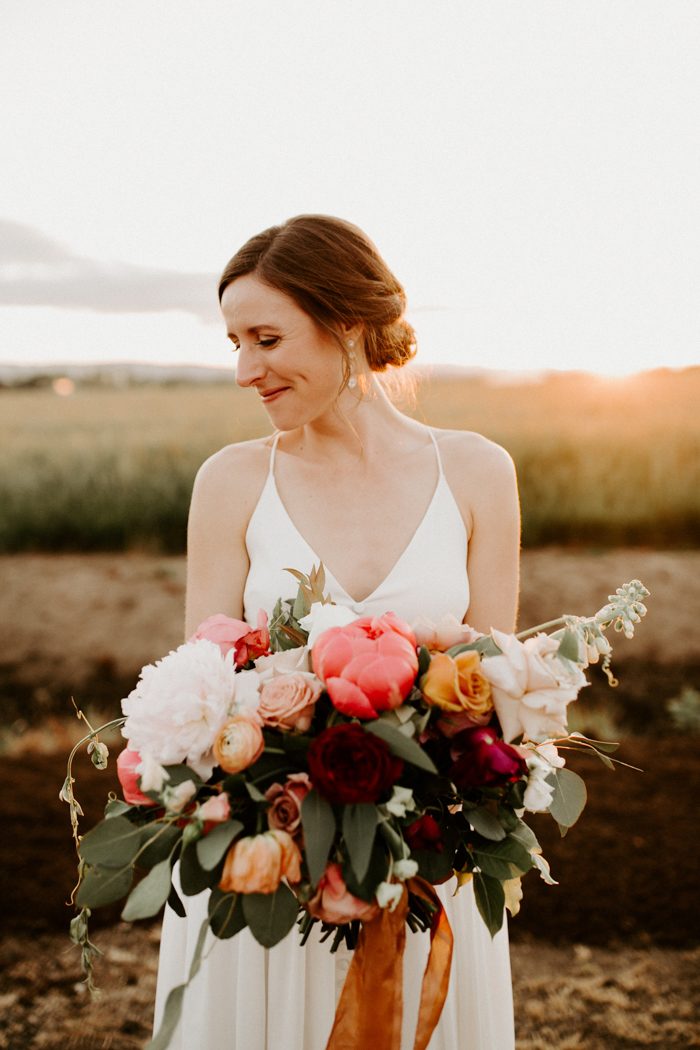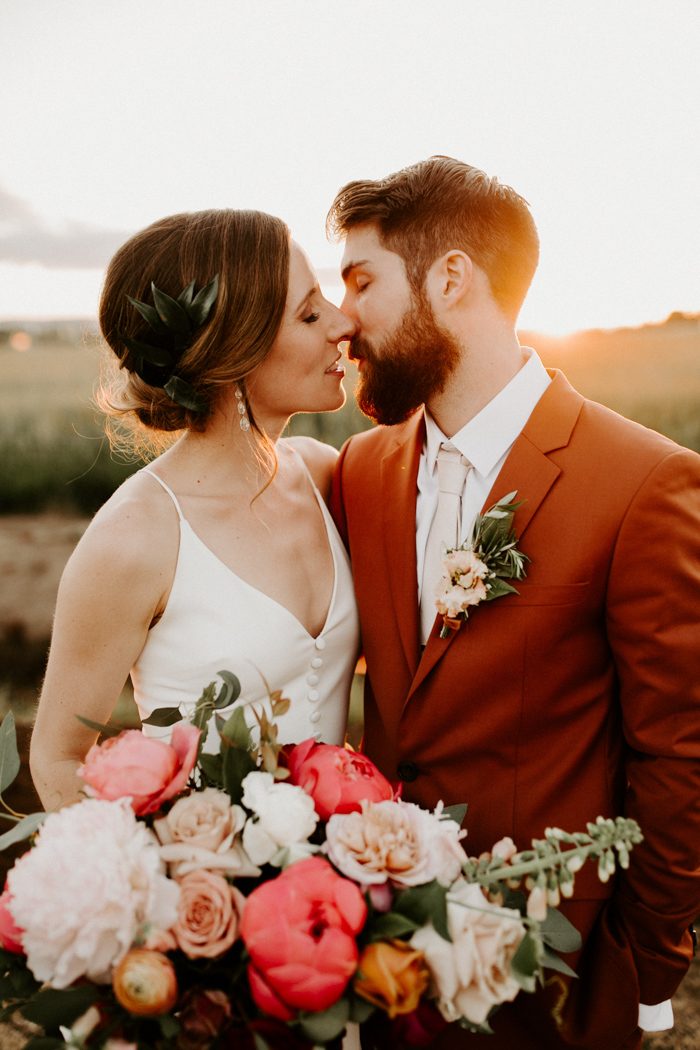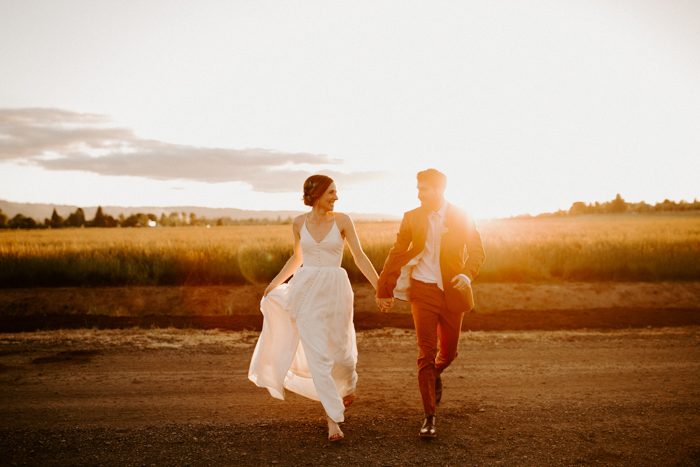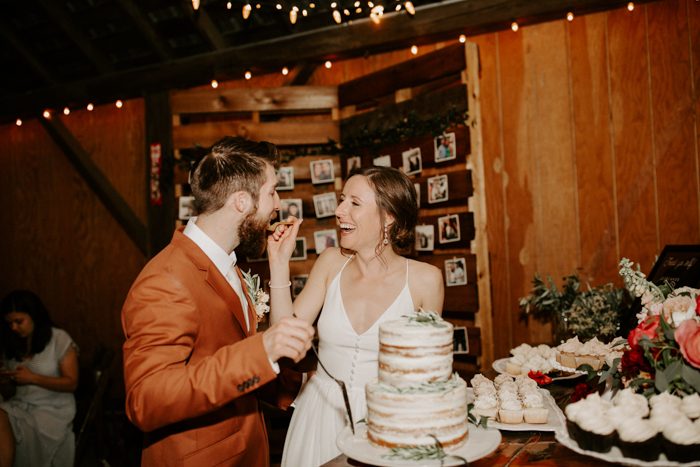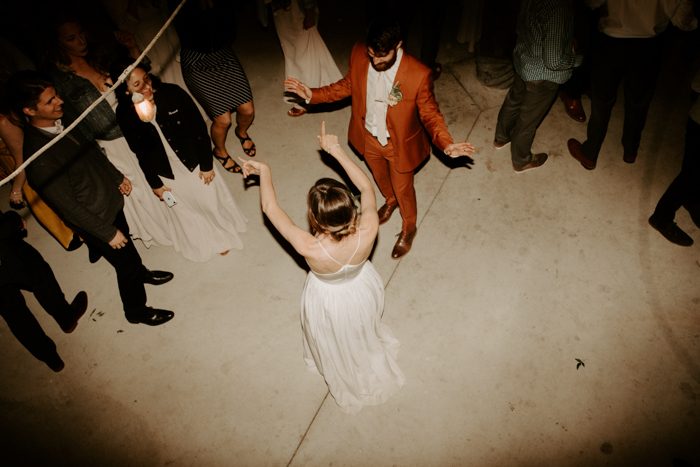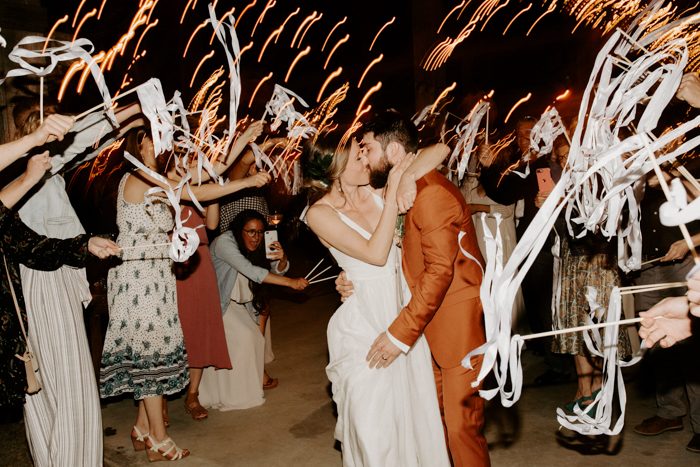 Congratulations to Sarah and Stephen, and a big thanks to Mae & Co. Creative for sharing this incredible wedding at The Butler Barn with Junebug! Looking for more rustic barn wedding inspiration? You'll love this chic Tulsa barn wedding at Dream Point Ranch!