Brooks and Austin made rustic chic look effortless in their Oklahoma wedding at Dream Point Ranch. The venue, which is situated atop the tallest point in Tulsa Country, offered a stunning view for their outdoor ceremony and a crisp, elegant space for their indoor reception. Ever Something Floral took cues from the couple's laid-back vibe and created simple white and green arrangements, adding a subtle pop of peach to the bride's bouquet and the groom's boutonniere. For their reception meal, Brooks and Austin kept it casual with pizza from Andolinis Pizza and ended the night with cake, cookies, and milk shots! Every inch of this wedding was rustic chic to the max, and Patricia P Photography captured it all beautifully.
The Couple:
Brooks and Austin
The Wedding:
Dream Point Ranch, Tulsa, Oklahoma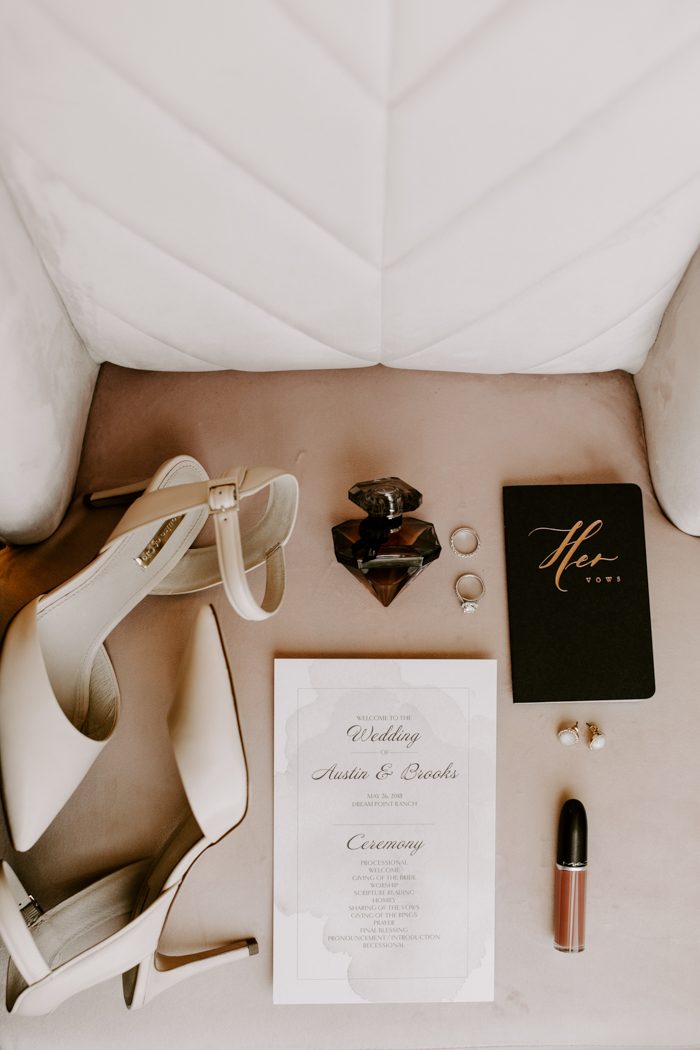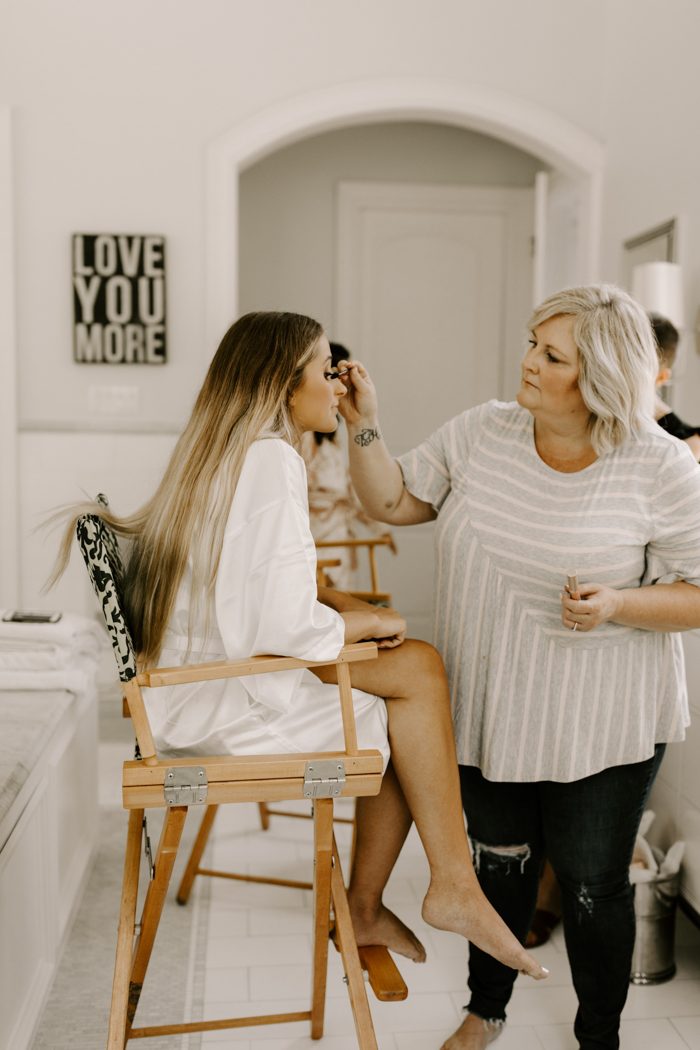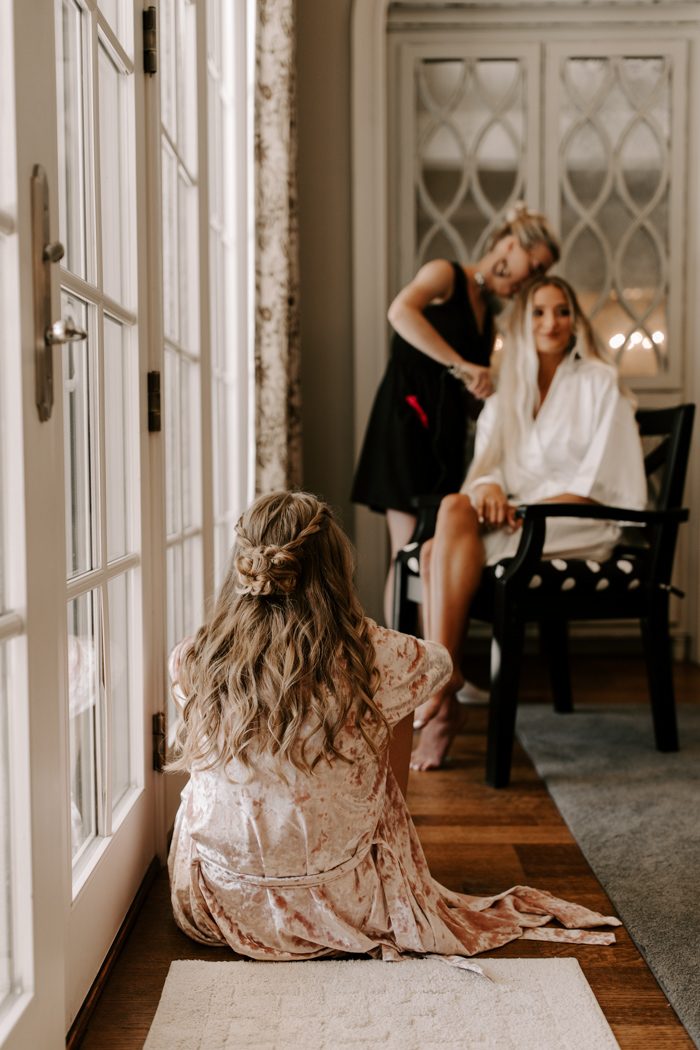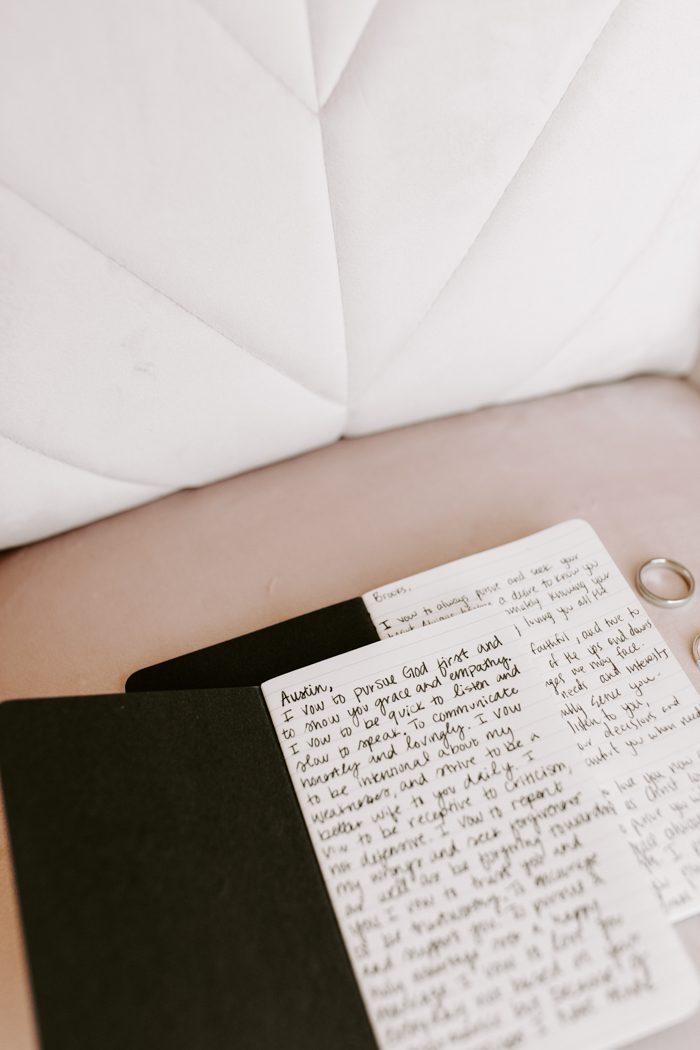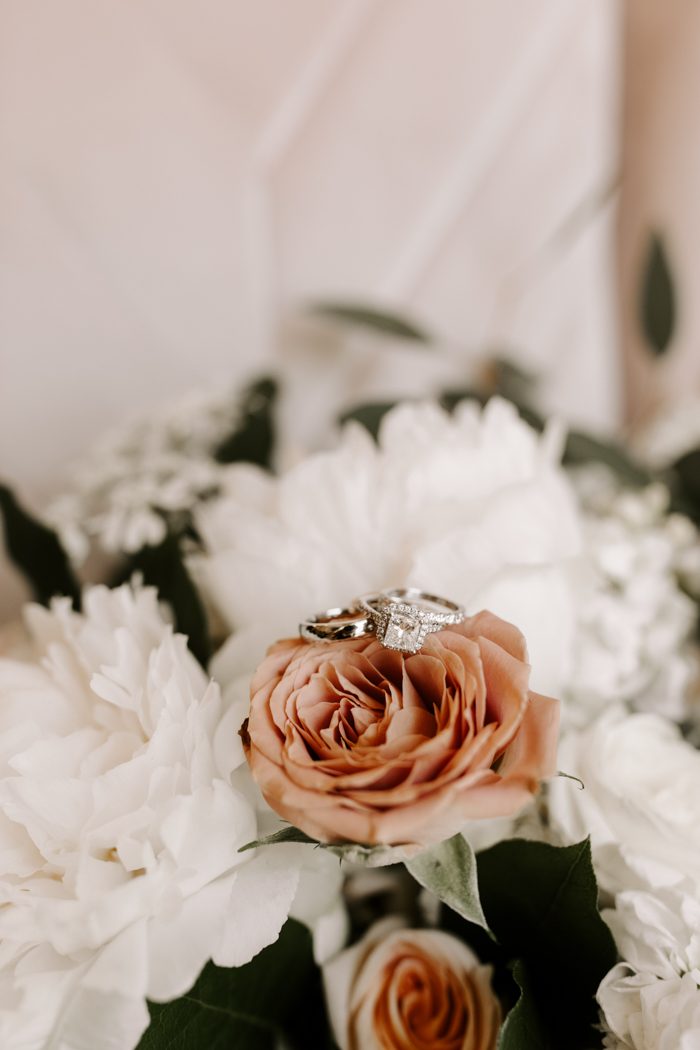 Austin got me Tiffany & Co. earrings and I got him custom cufflinks from Etsy with our wedding date on them!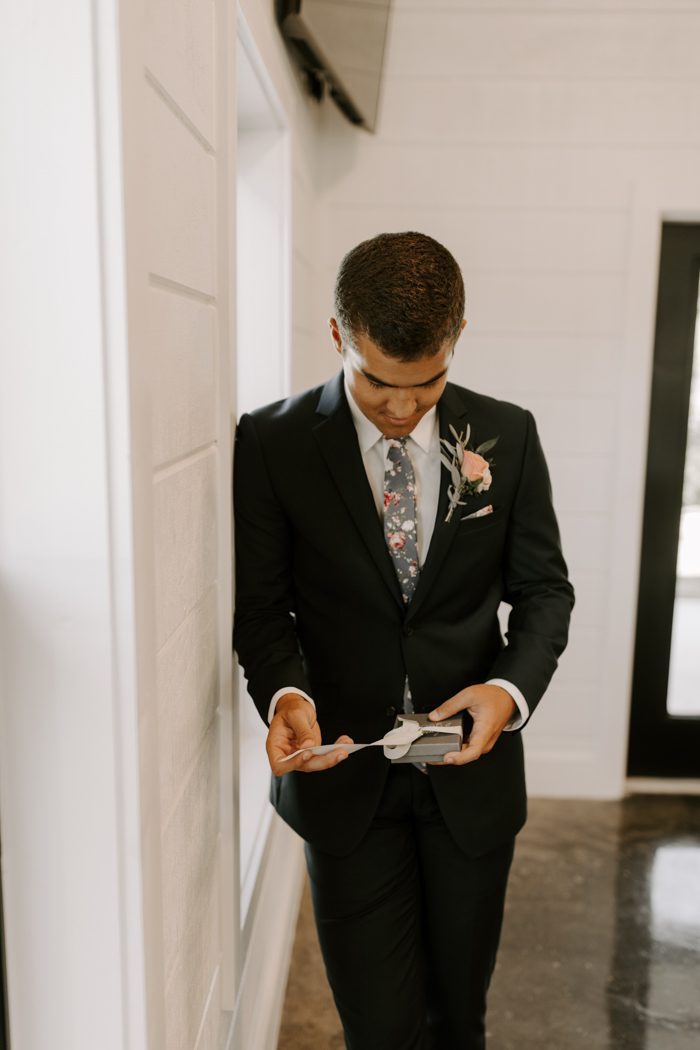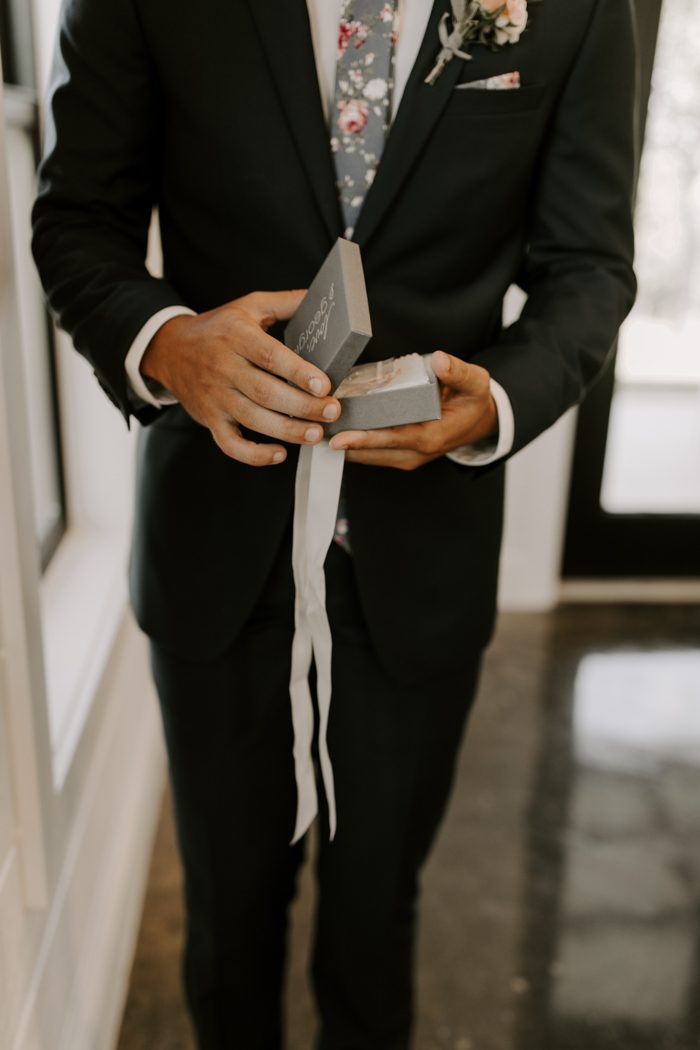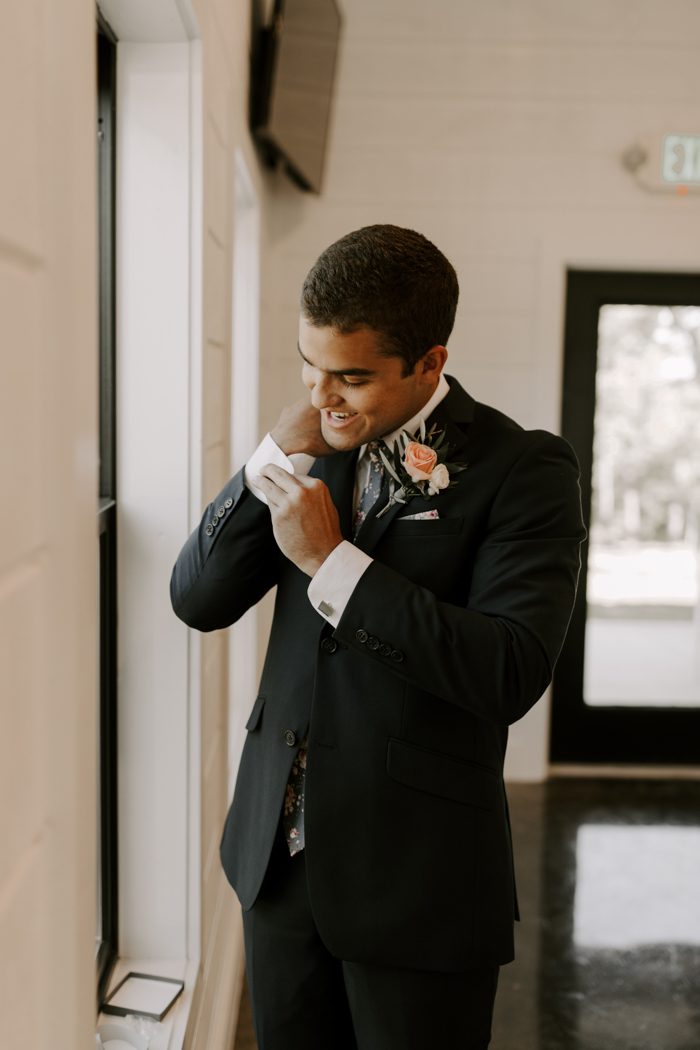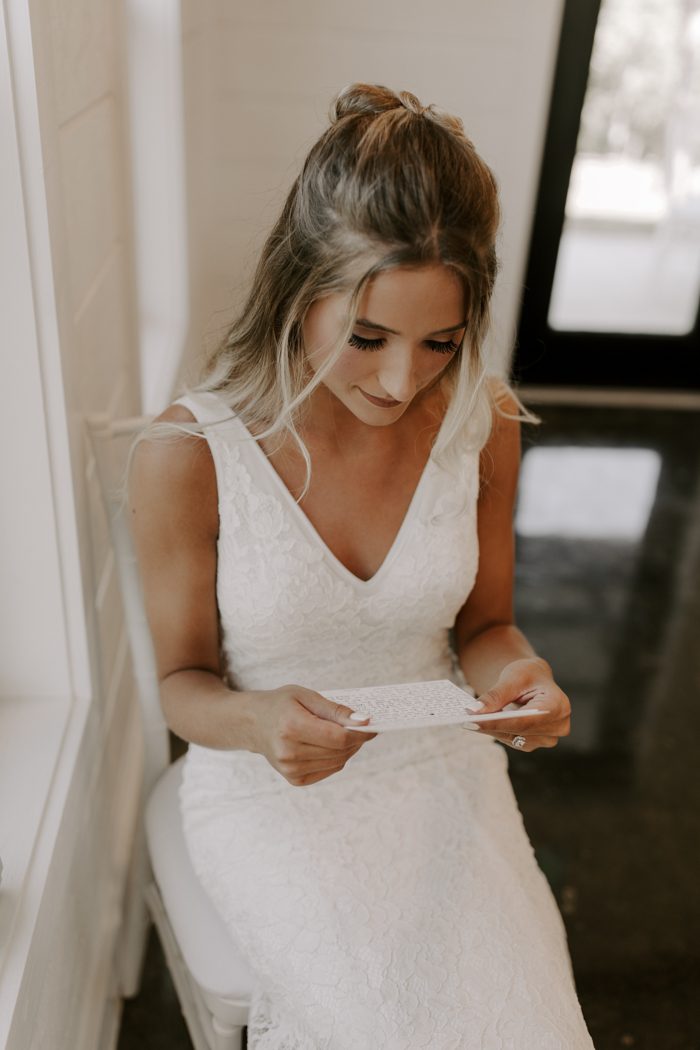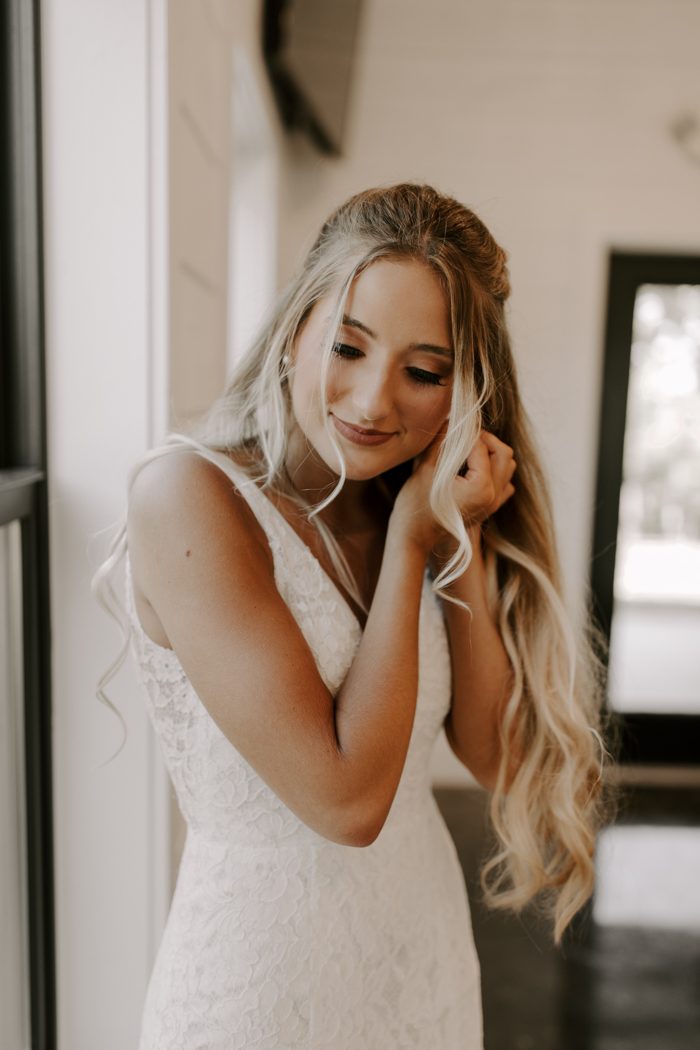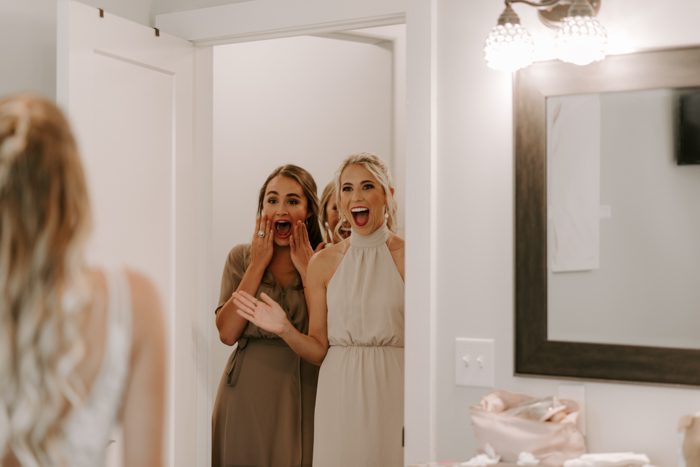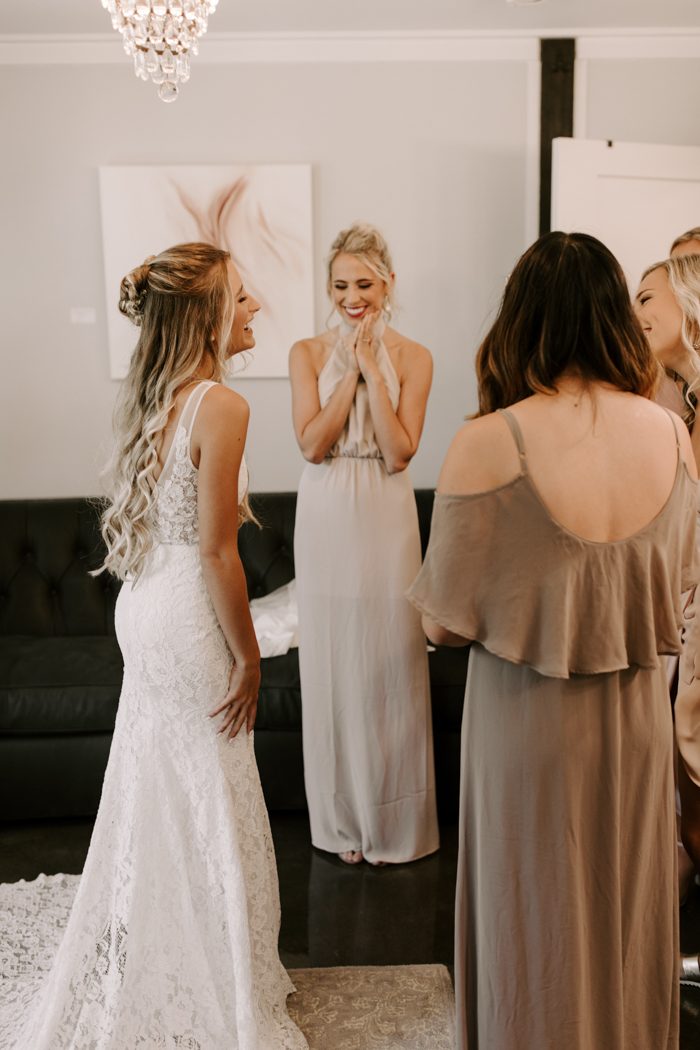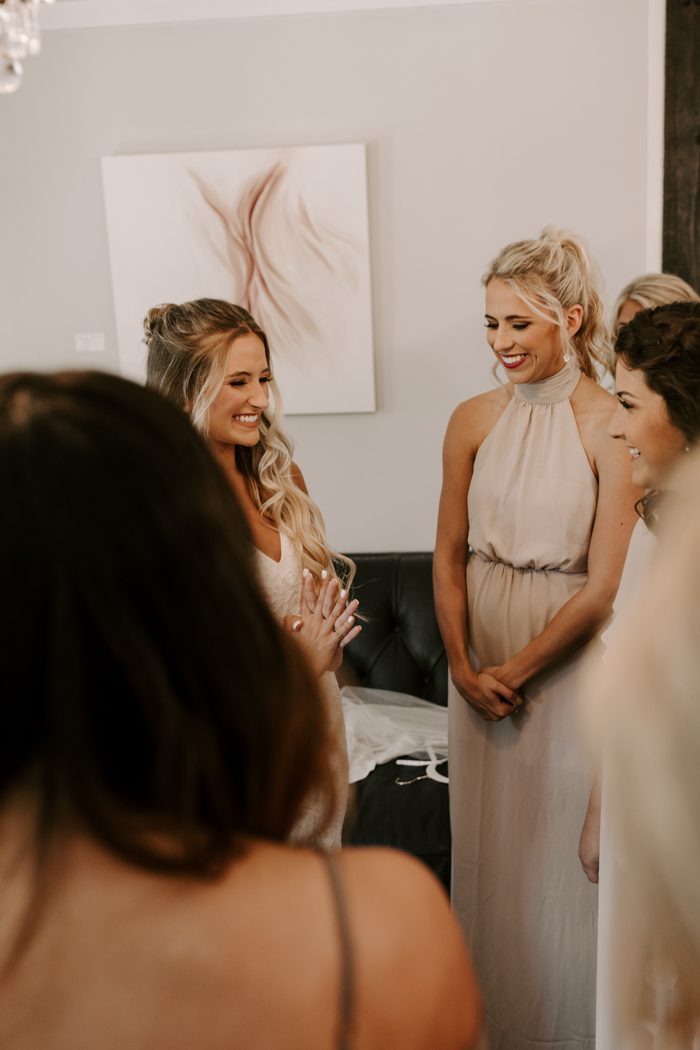 The most important thing when planning our wedding was to remember why we were planning a wedding in the first place. It is so easy to get sidetracked with everything you want for your big day to make it perfect. It is also easy to forget to put your energy into preparing for your future marriage. Enjoy your season of planning but also enjoy preparing to be a husband or wife. It's such a precious time!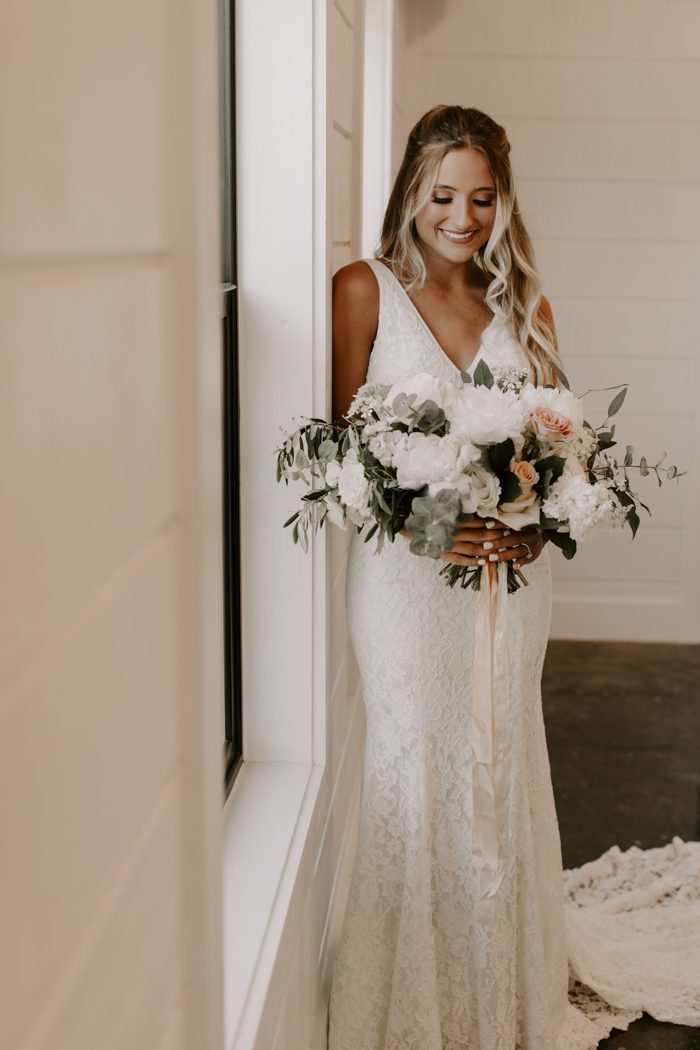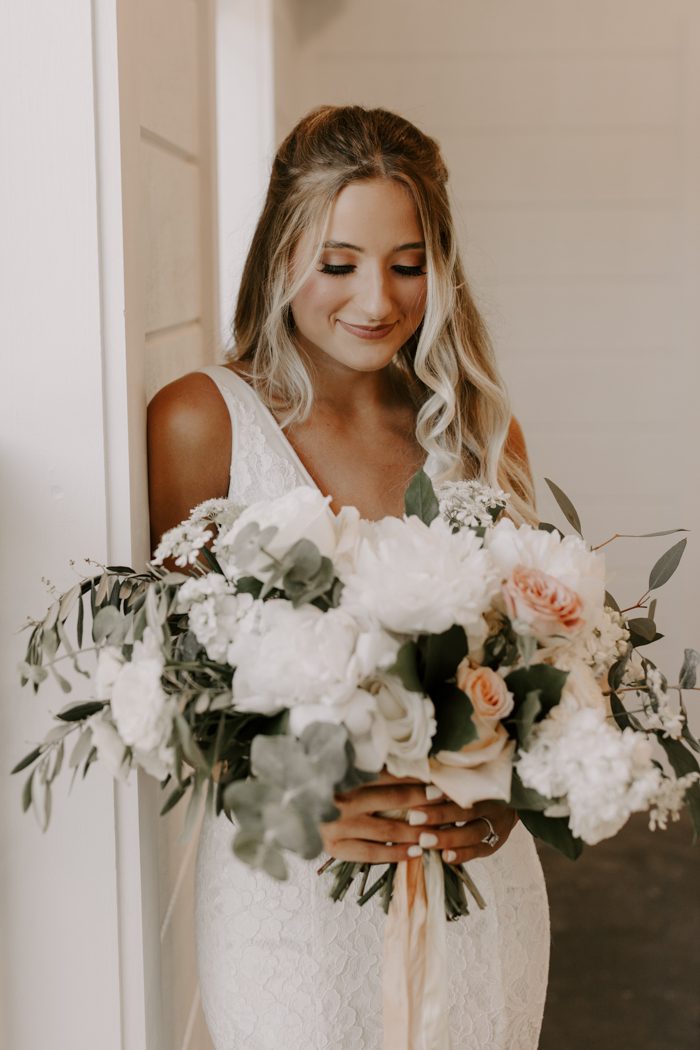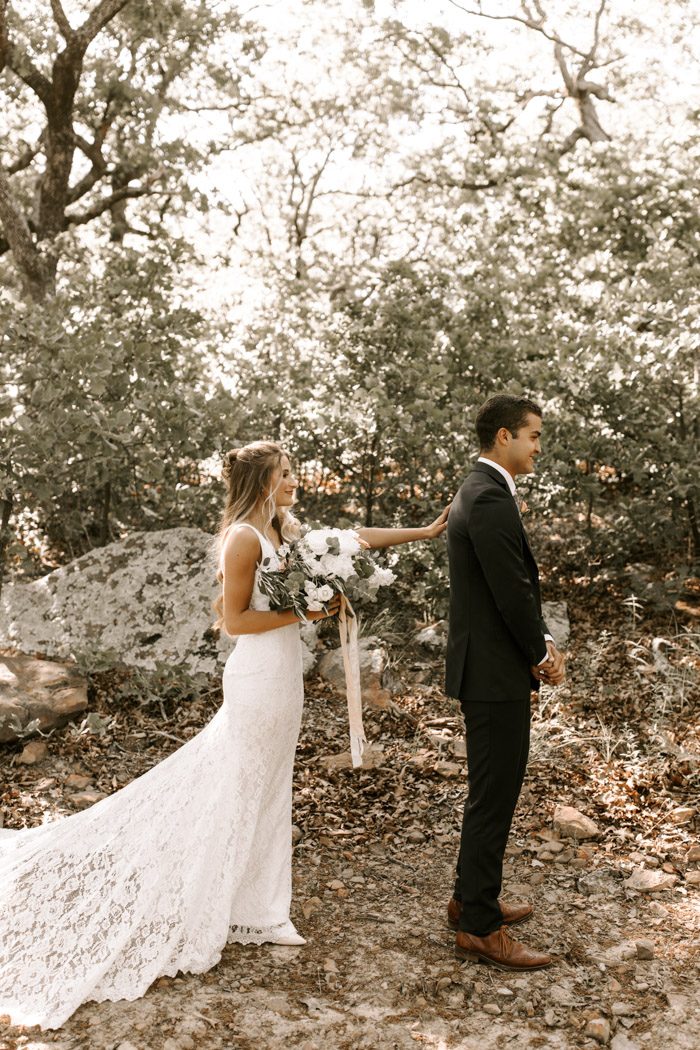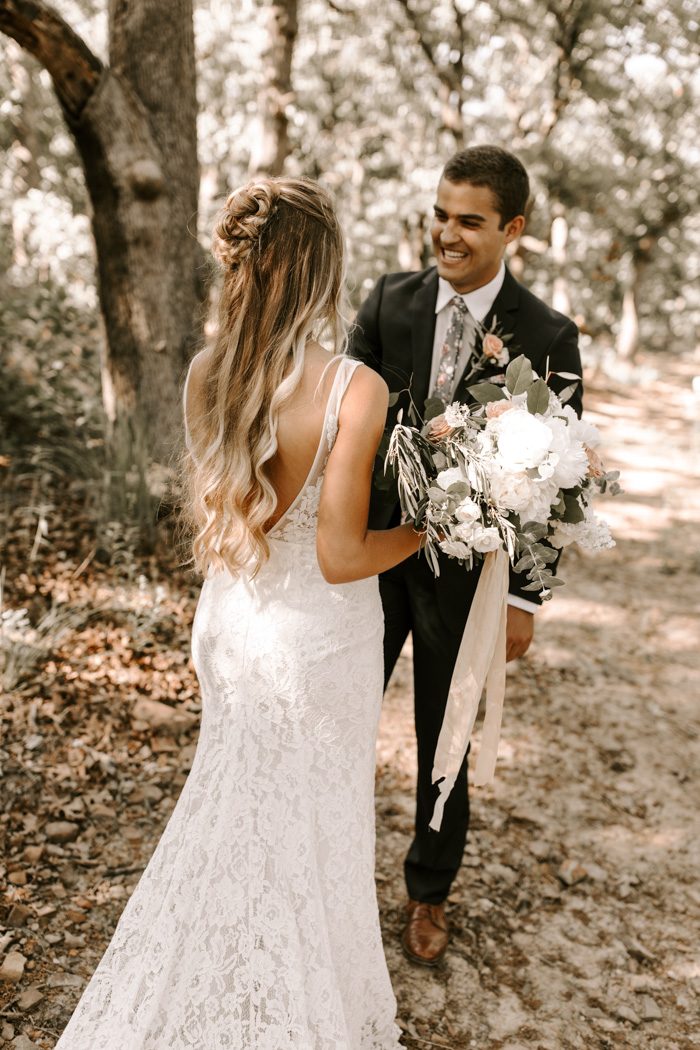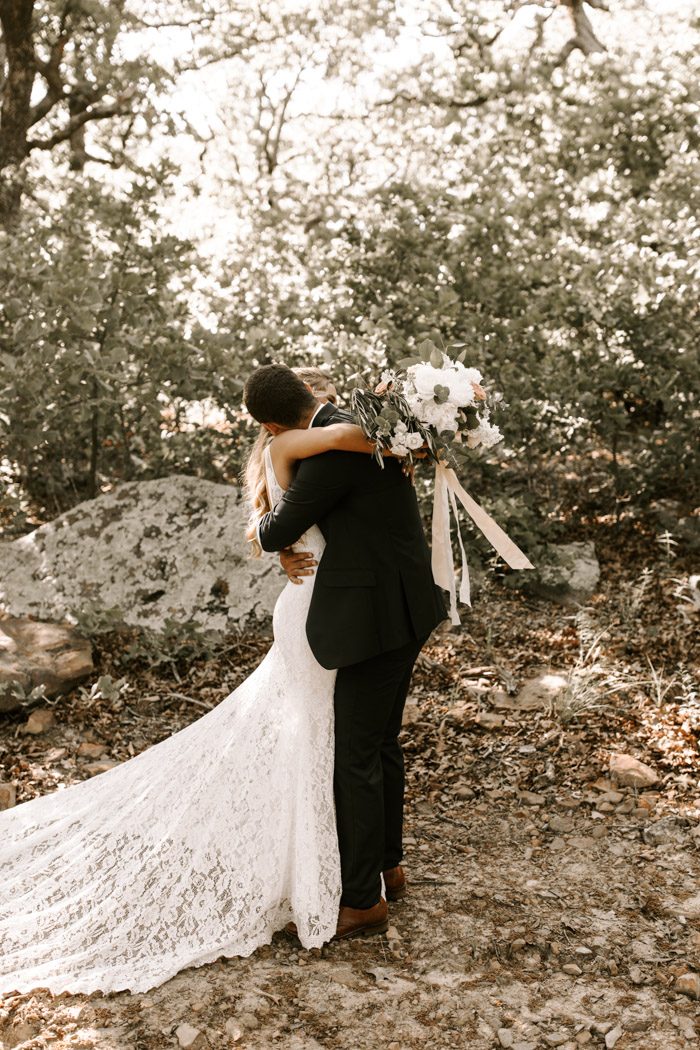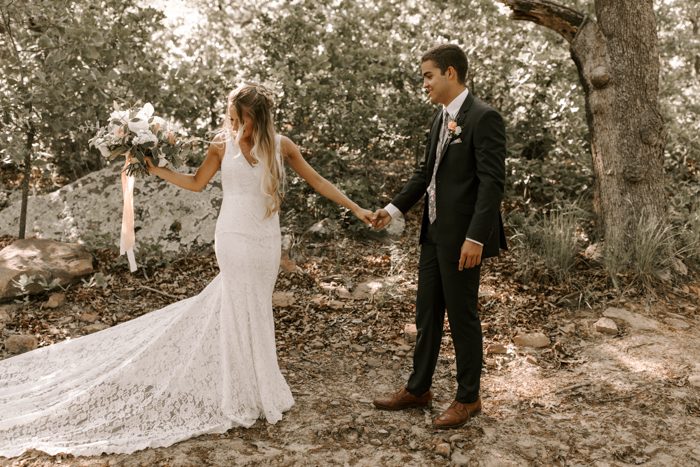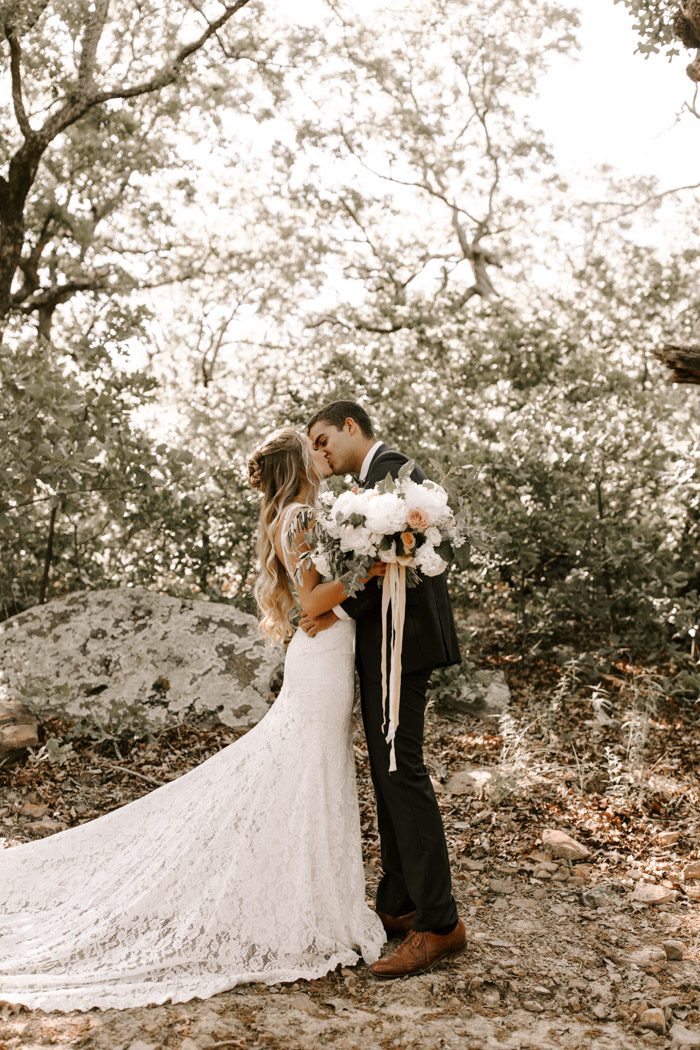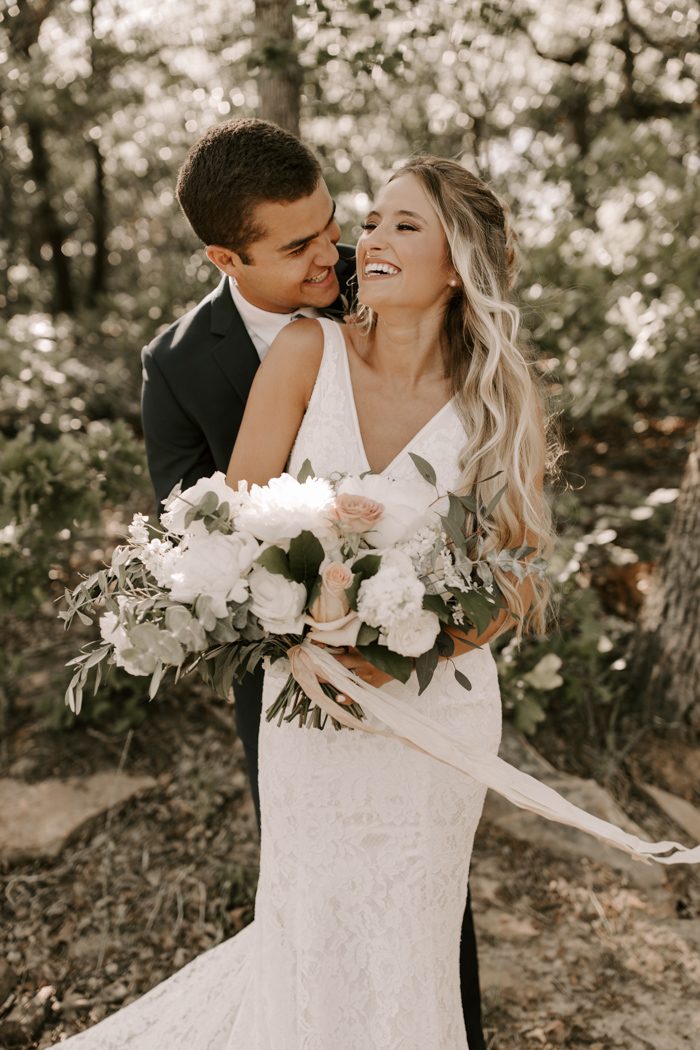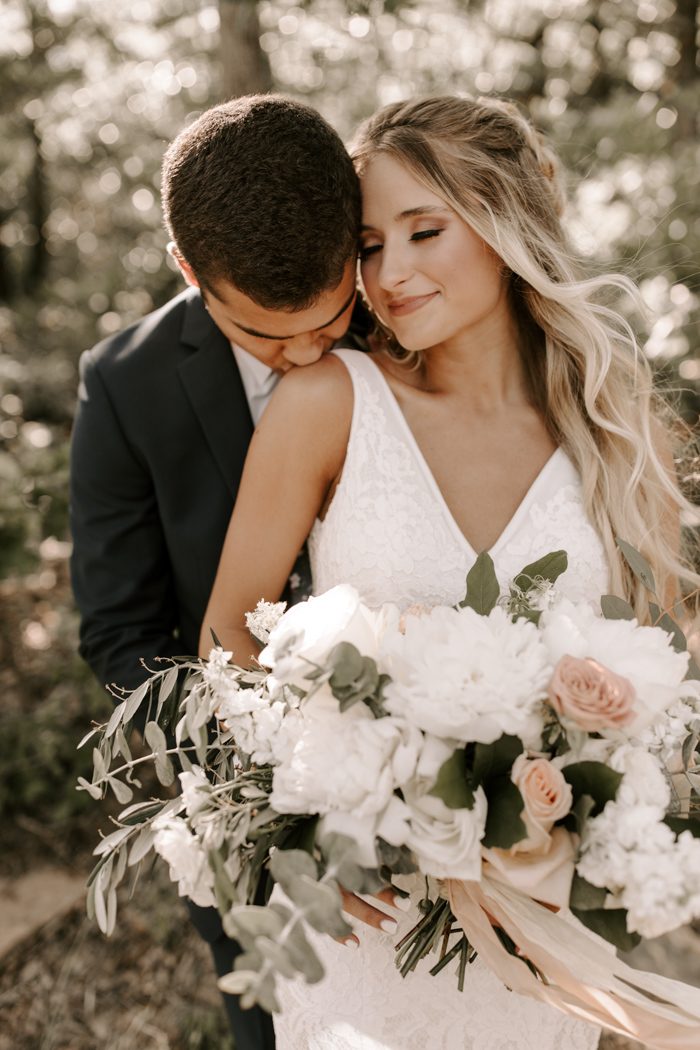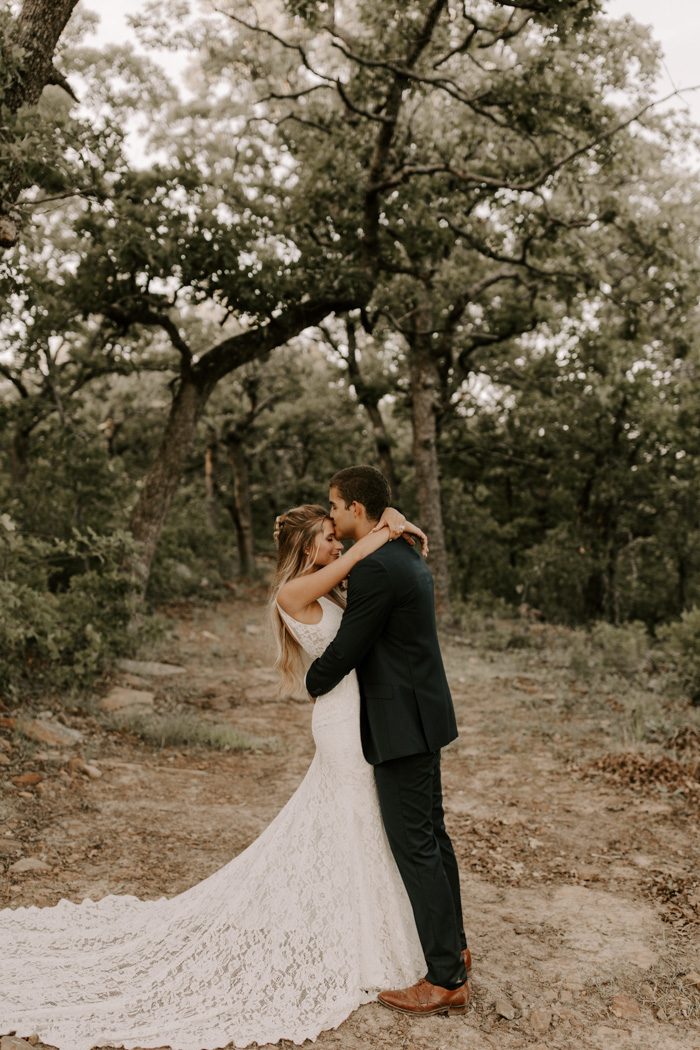 The ceremony was one of the most memorable parts of our day. The man who married us is a dear friend, and he made it very personable. Another memorable moment was when my 11-year-old sister gave her speech during the reception. So many happy tears!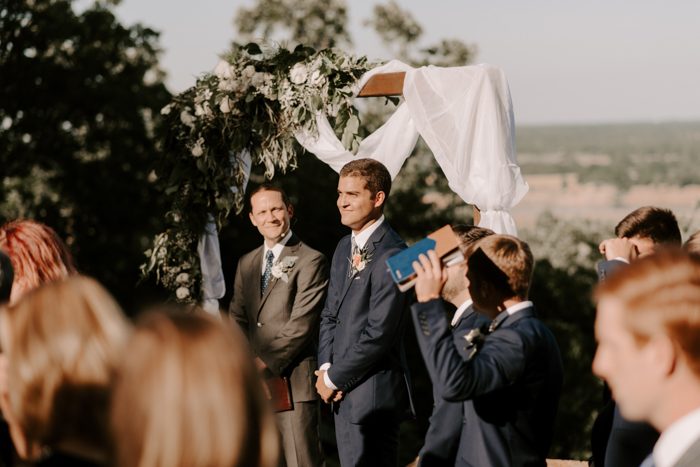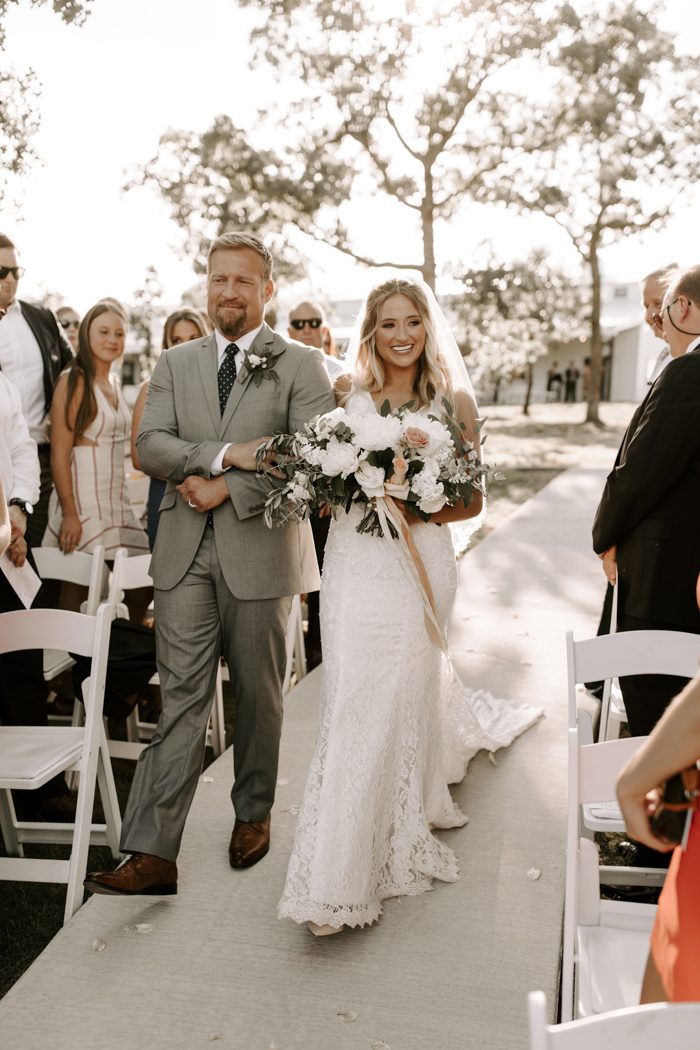 My dad is my absolute best friend. He has fought for me and fought for my heart to be guarded all growing up. When he "gave me away," it wasn't the typical "my wife and I do" answer. He spoke for a few minutes about what it really meant for him to give me away and how much of an honor it is to give me away to Austin. It meant so much to me! After my dad spoke, we had worship. We sang "O Come To The Altar" by Elevation Worship. That was such a surreal few minutes of worshiping with all of our people in one place. We also wrote our own vows, which made our ceremony so personal.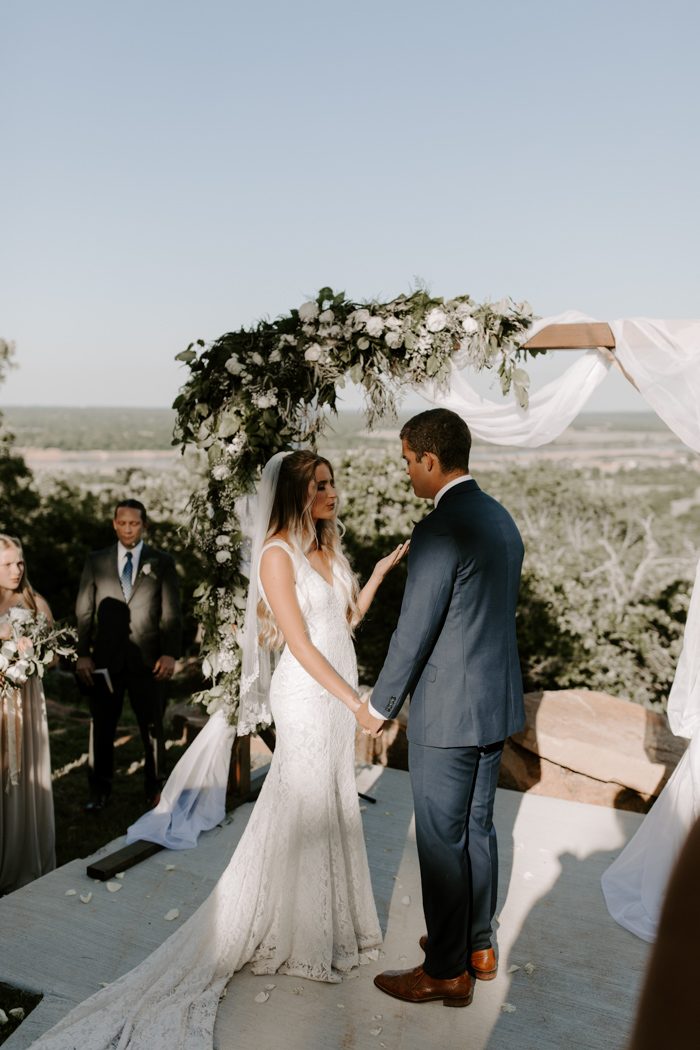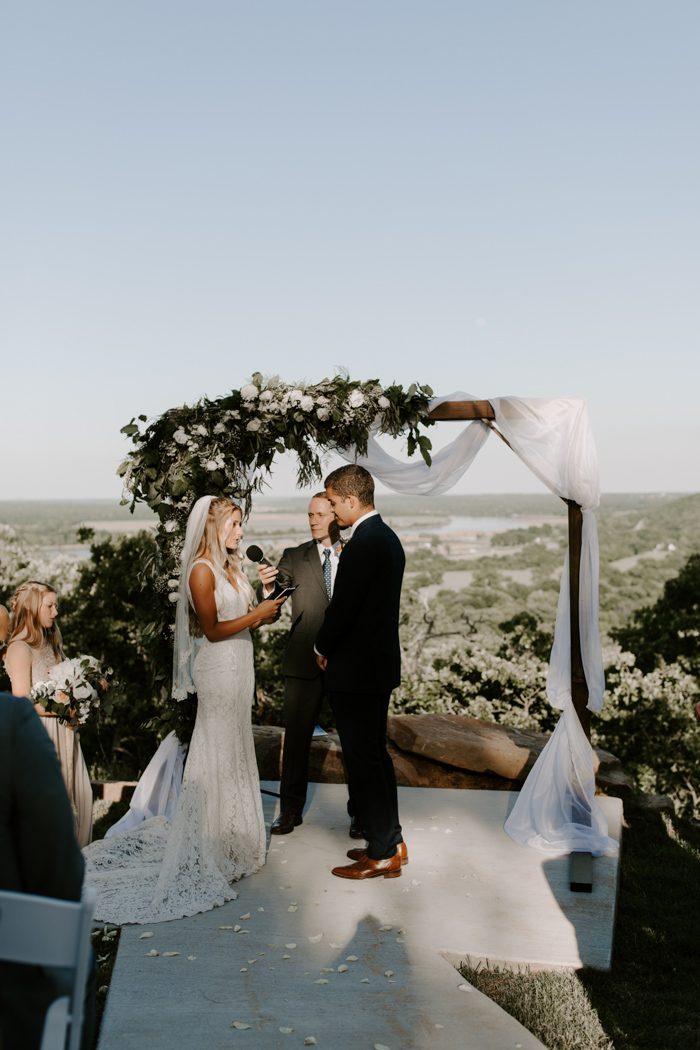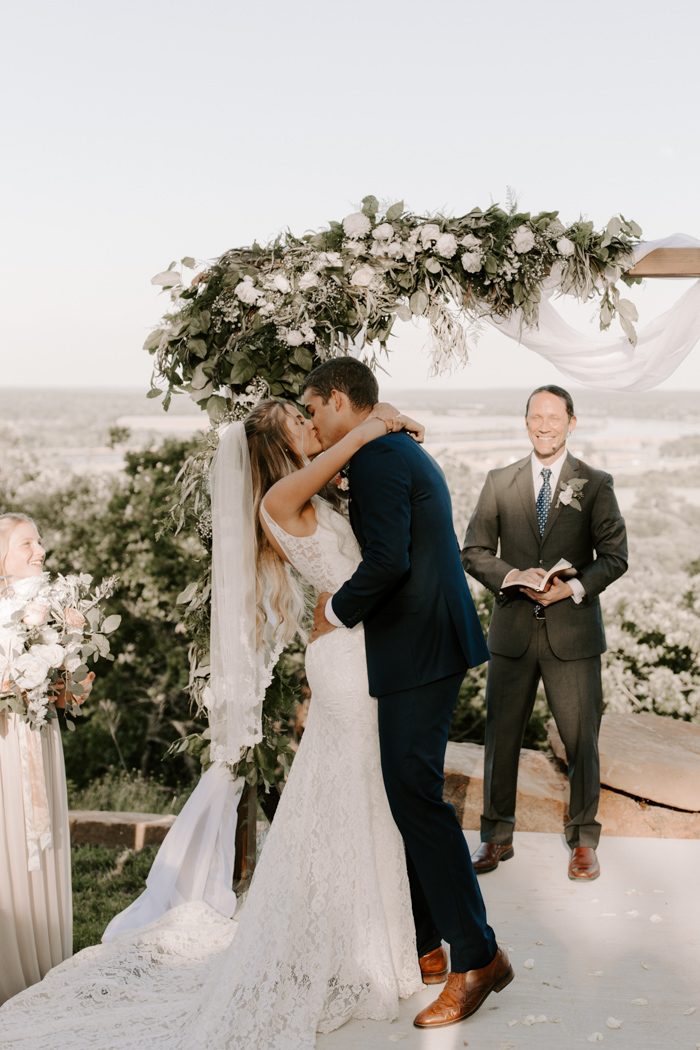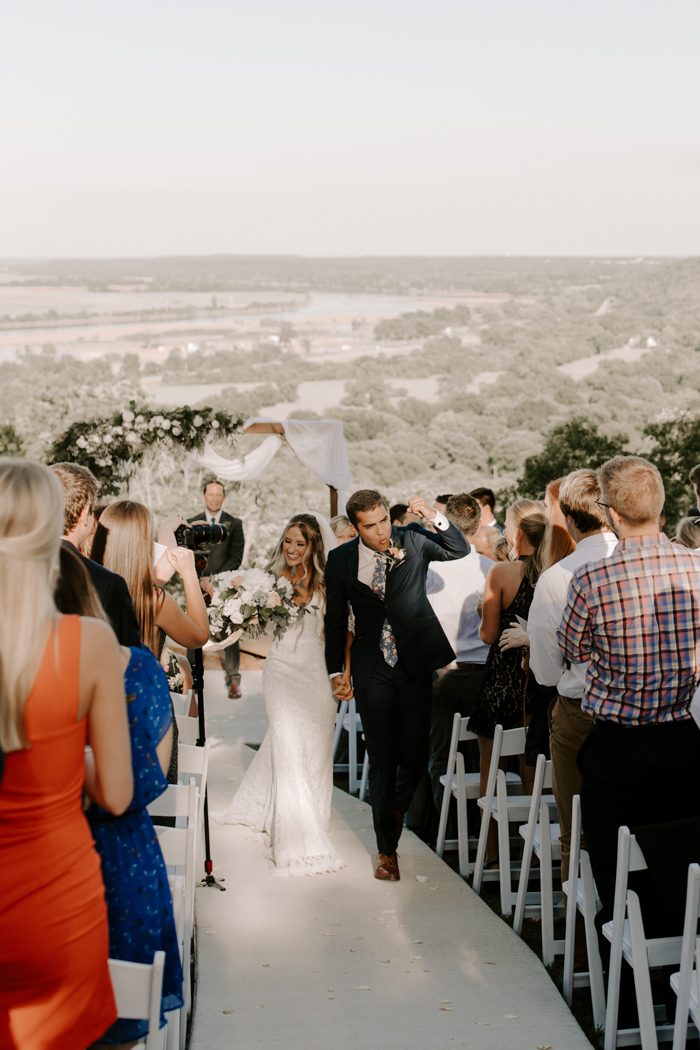 Dream Point Ranch is one of Tulsa's newest venues. I knew I wanted to have our wedding there because ours was one of the first weddings so it would be new for the guests, as well. It is a beautiful barn that is high up on a hill. The view is breath-taking!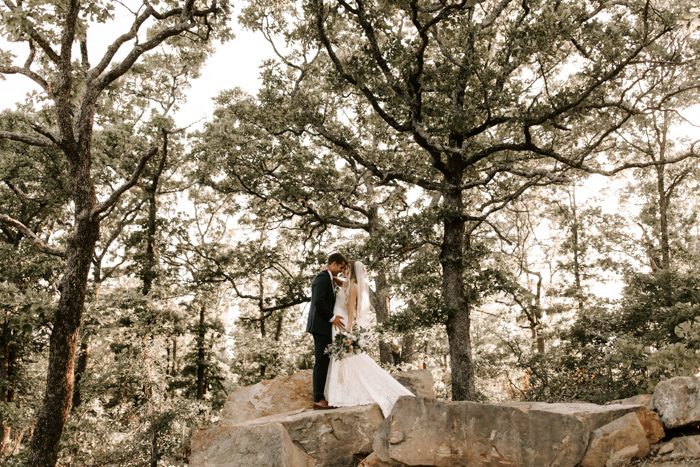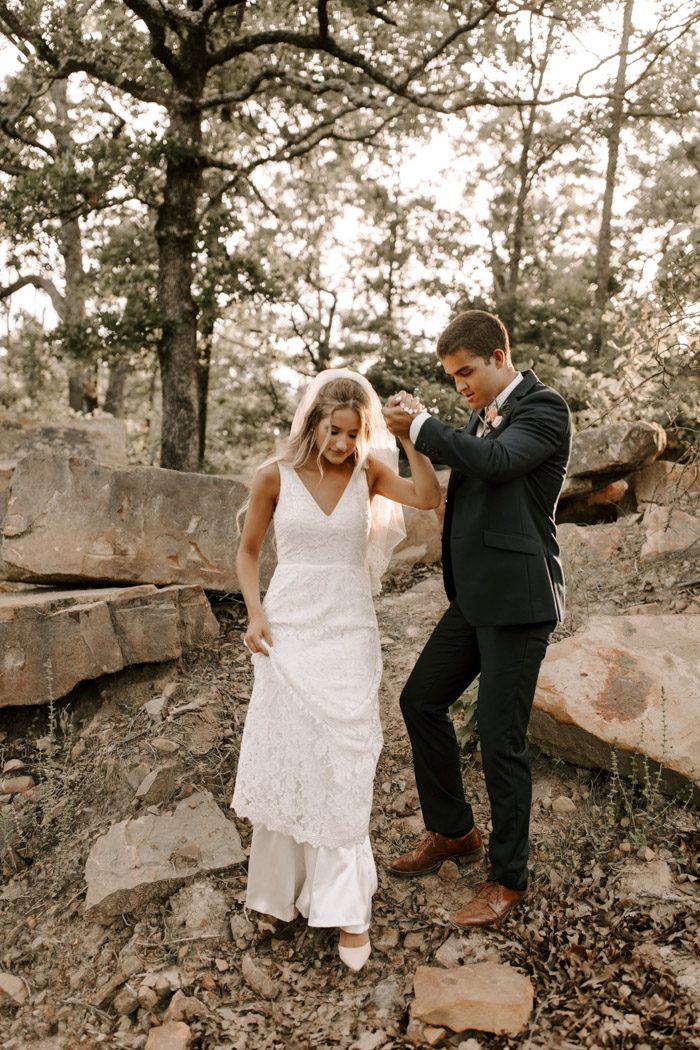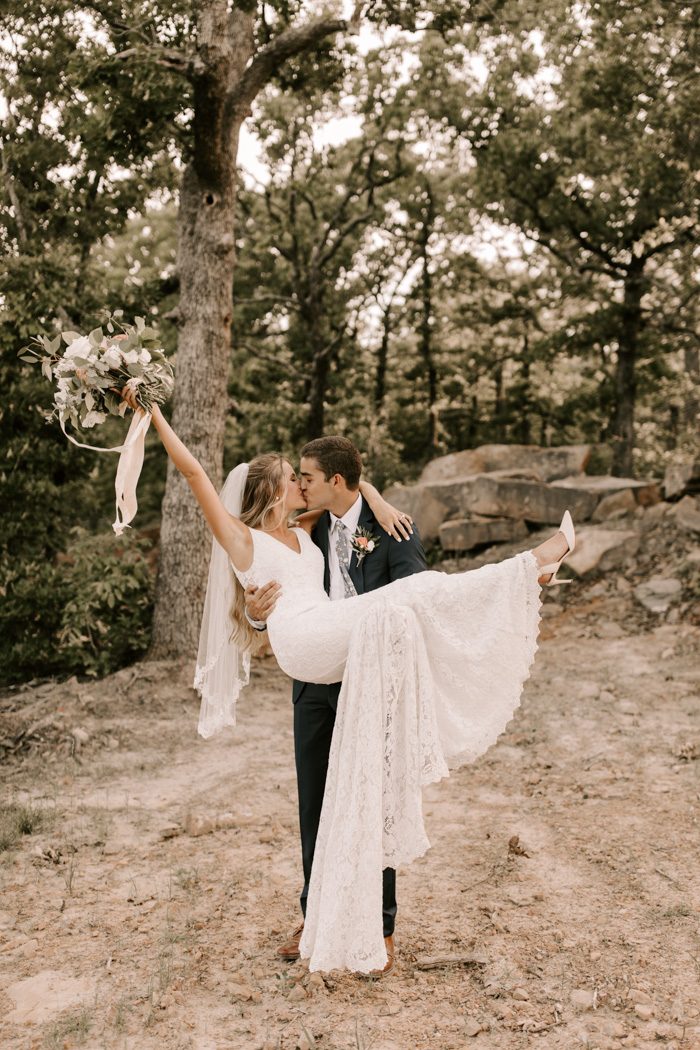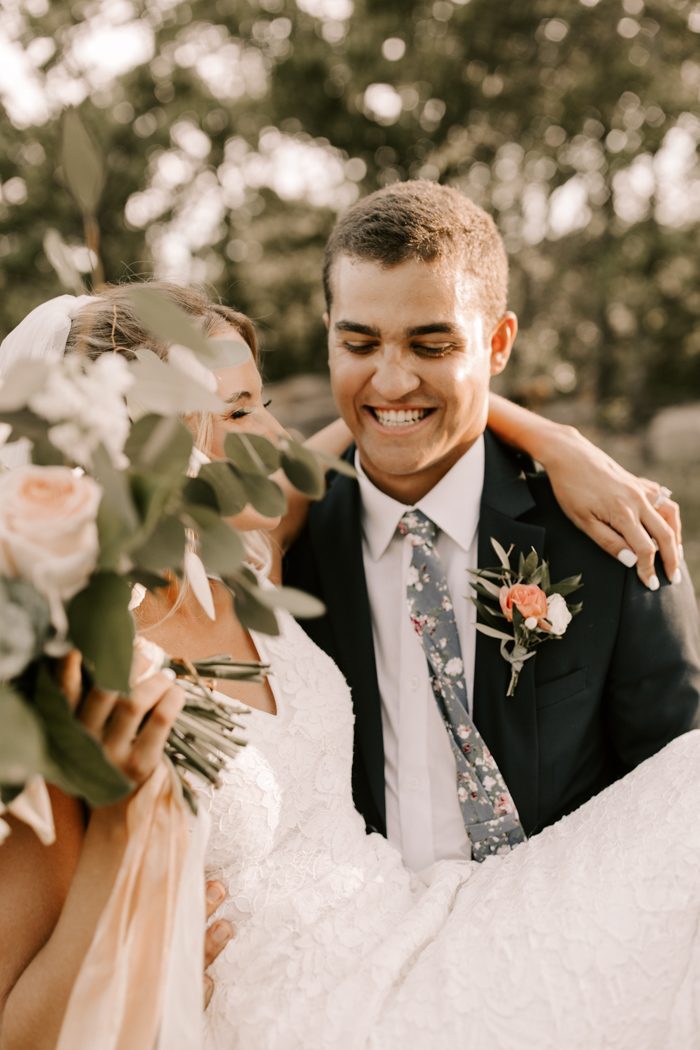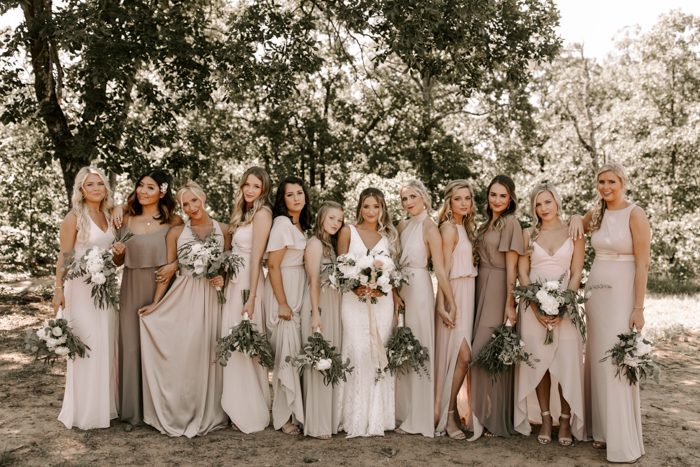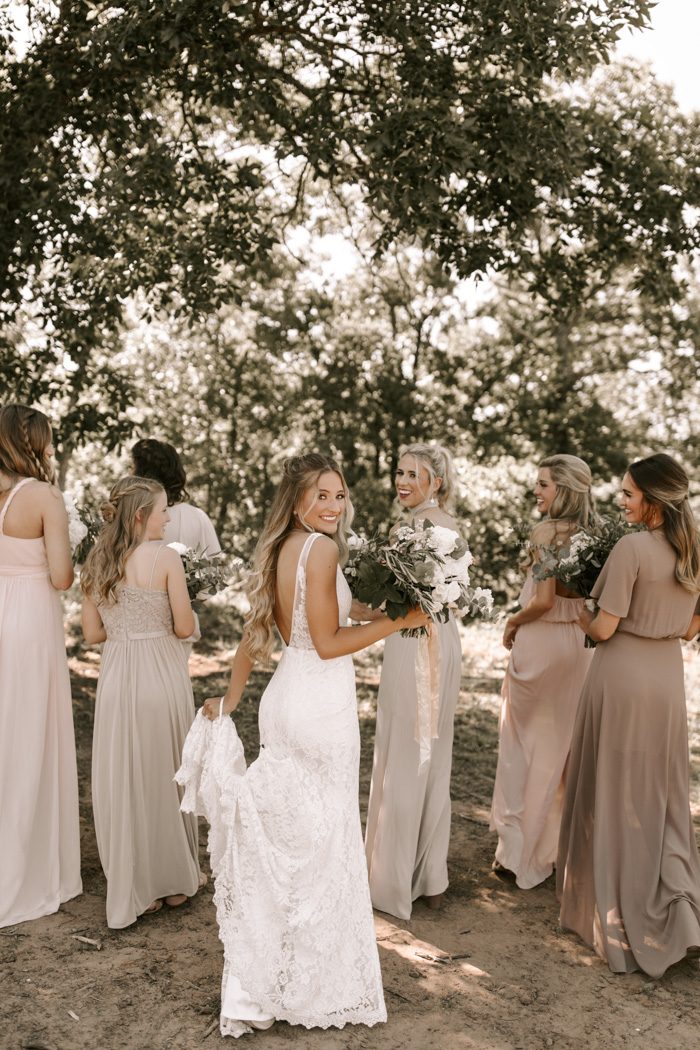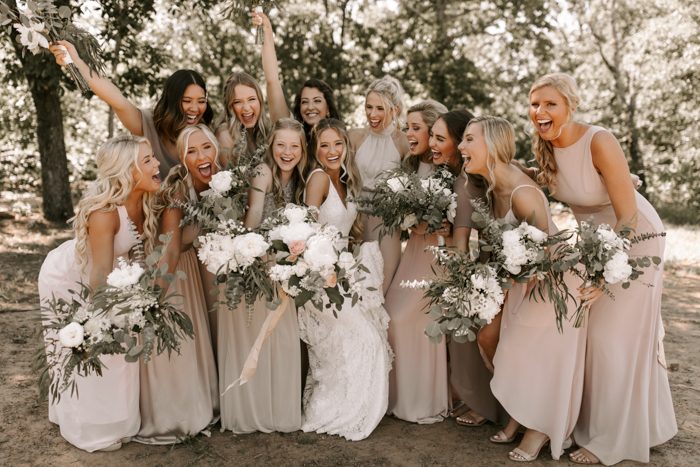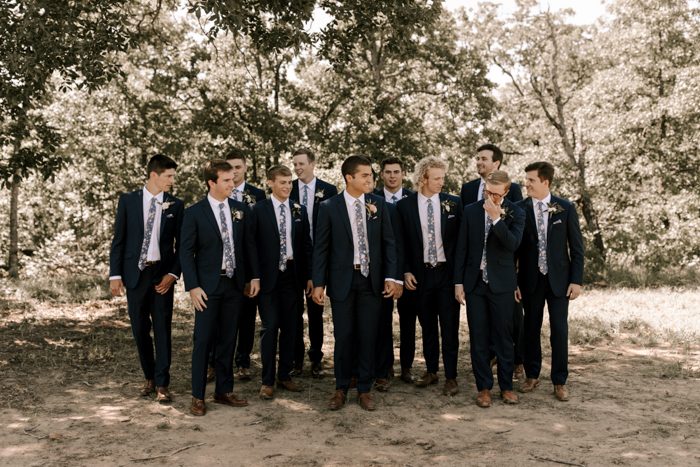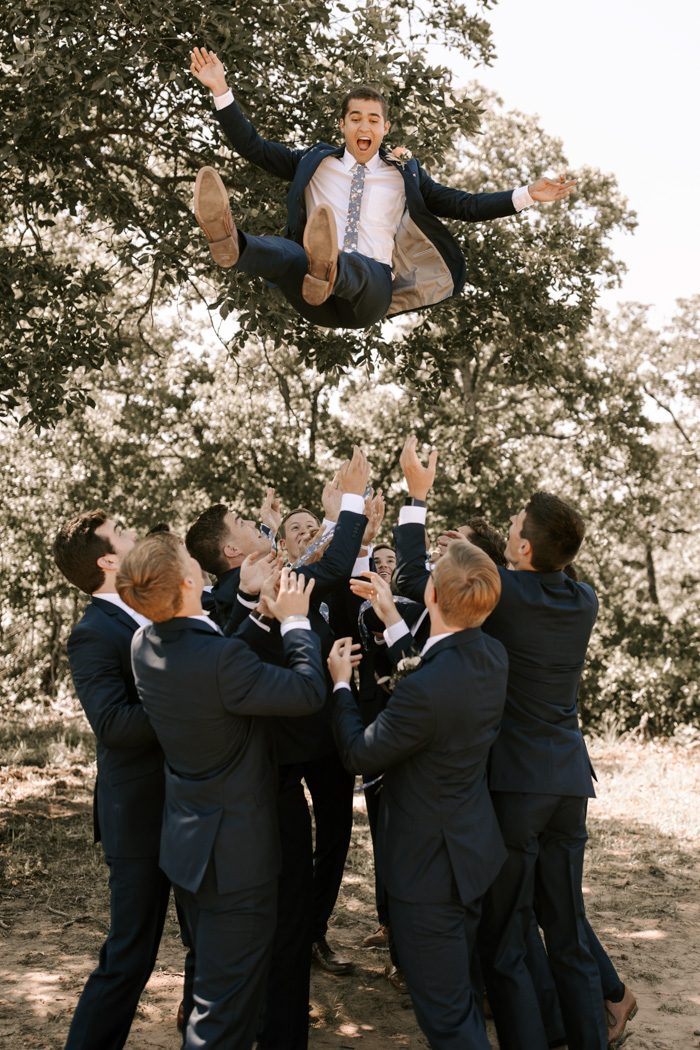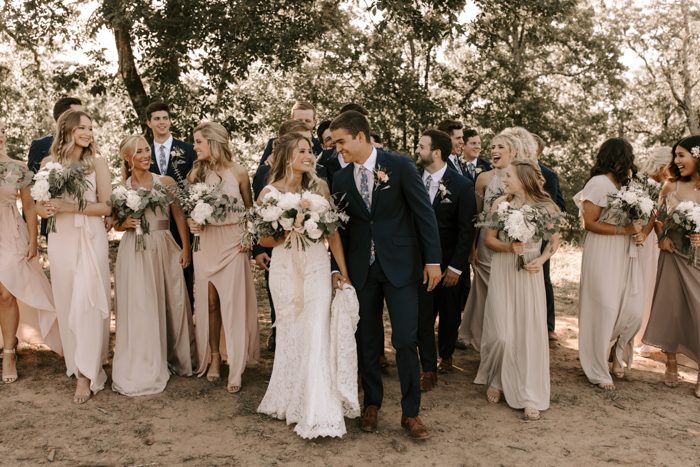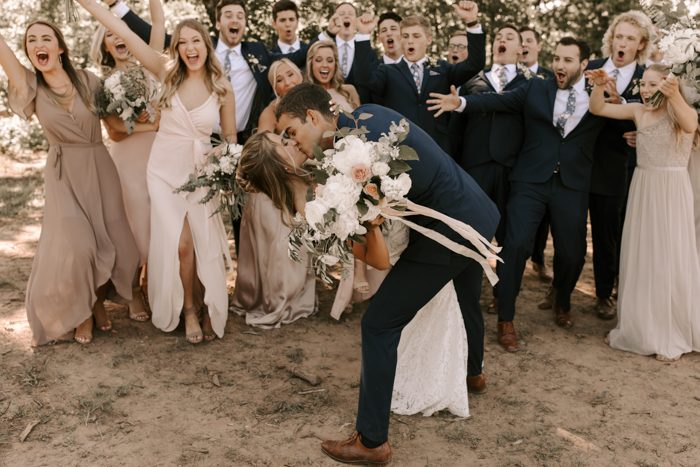 I am more of a laid back person, and that was the vibe of our wedding. If I had to describe the vibe, it would be rustic chic. We didn't do a sit-down meal or have name placements. We served pizza and salad for dinner and wedding cake and chocolate chip cookies with milk shots for dessert! That's my kind of party right there.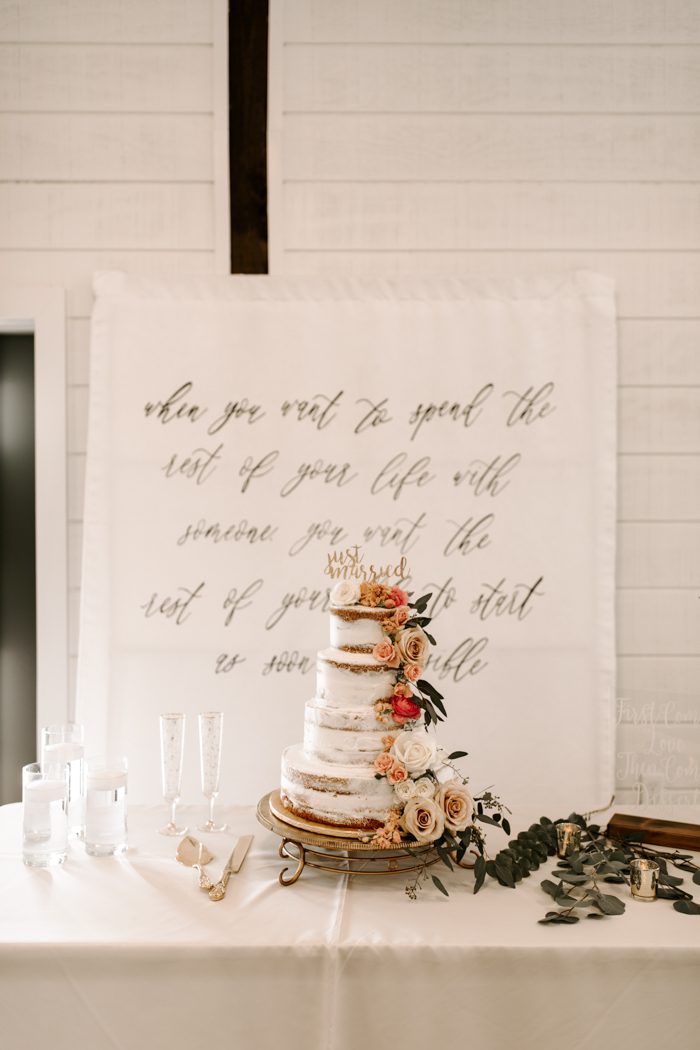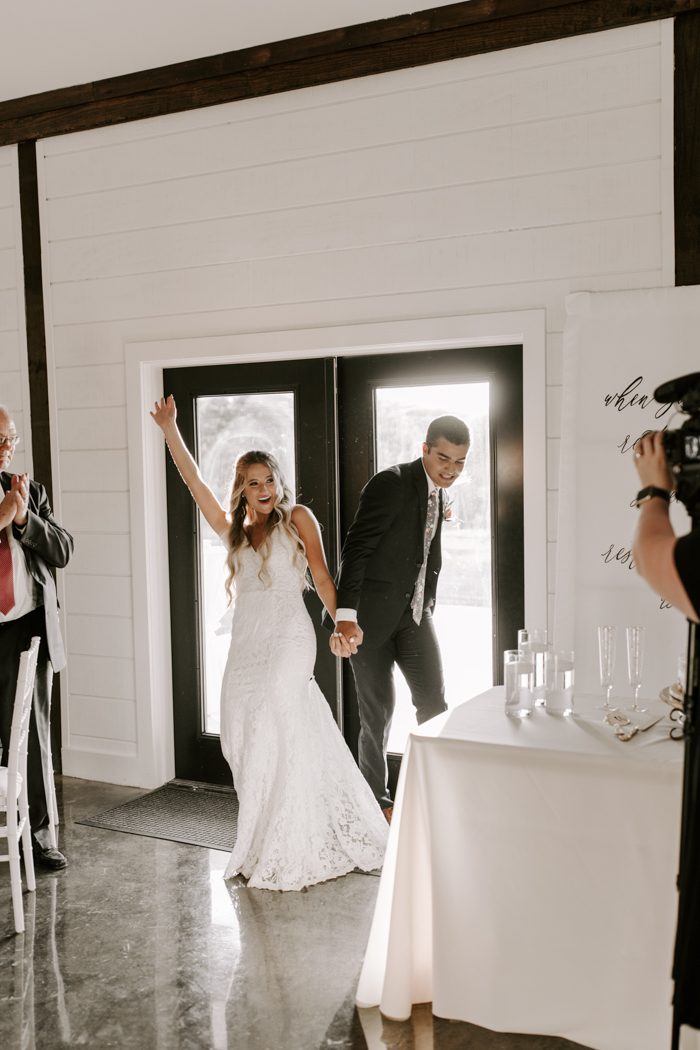 Processional (Bridal Party) – "Vous Etes Mon Coeur (You Are My Heart)" by Gungor
Processional (Bride) – "There Is A Cloud" by Elevation Worship
Recessional – "ILYSB" by LANY
First Dance – "Clear" by NeedToBreath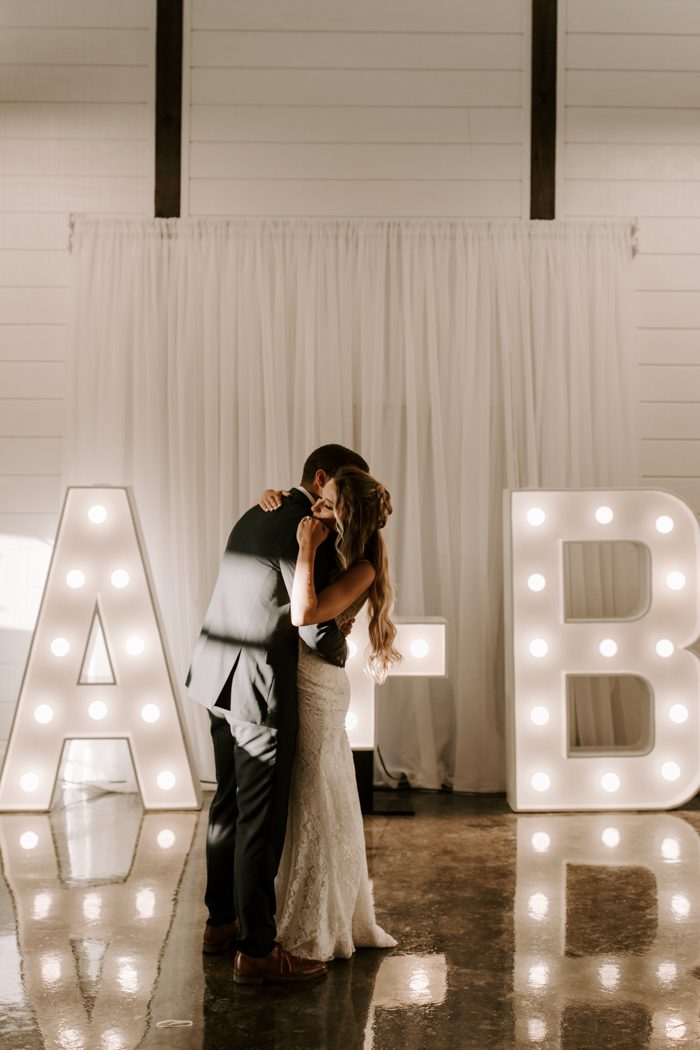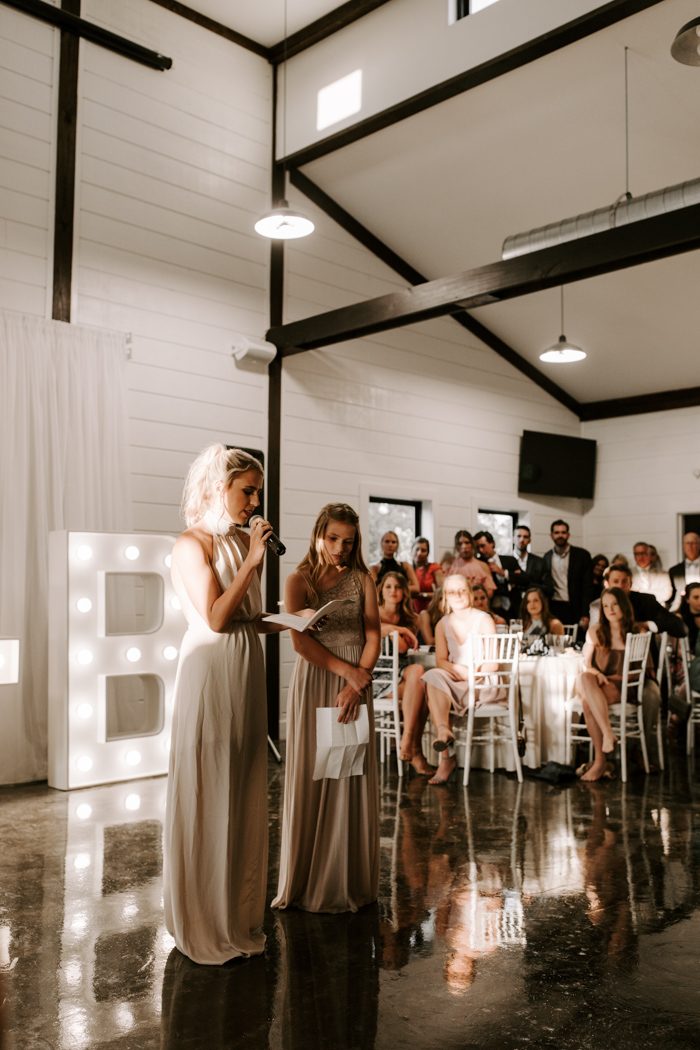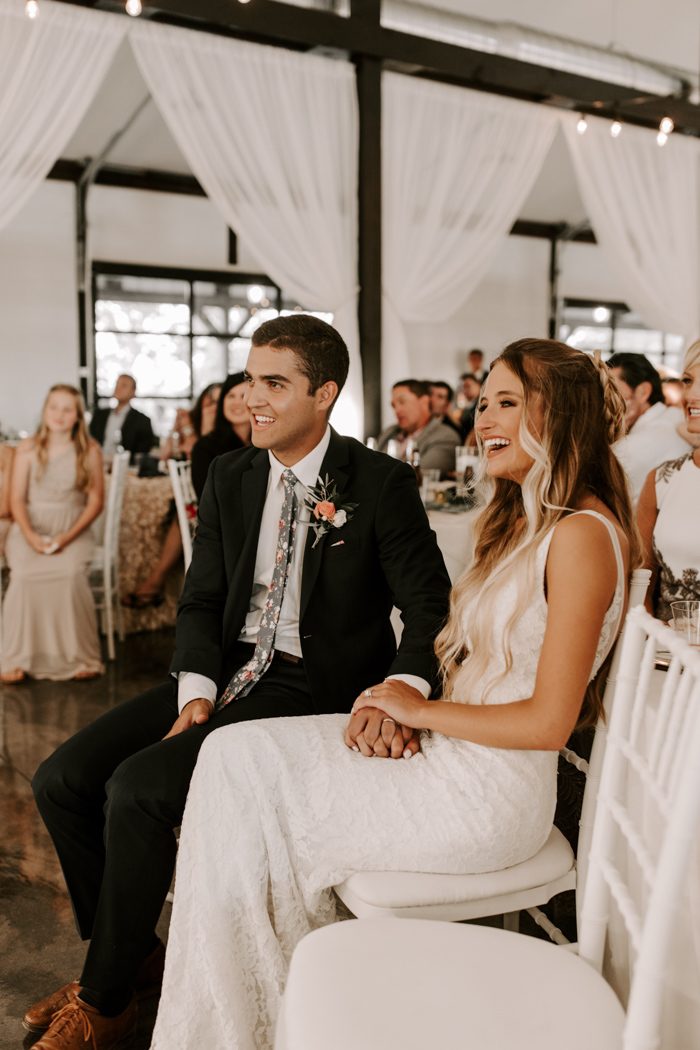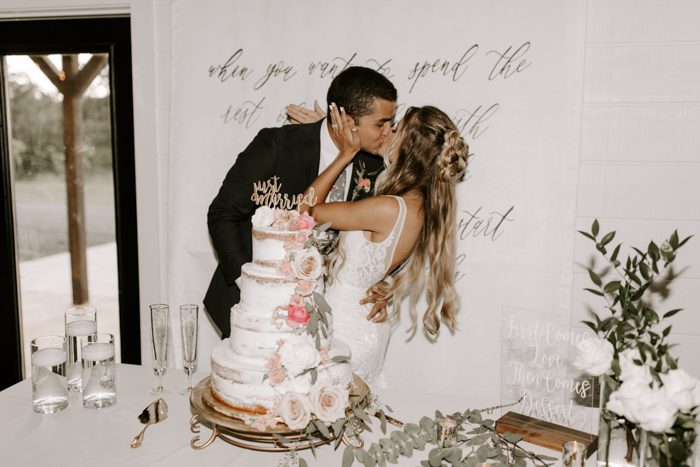 I loved all the candid dancing photos. I never realized I made such silly faces when I am really getting it on the dance floor. HA!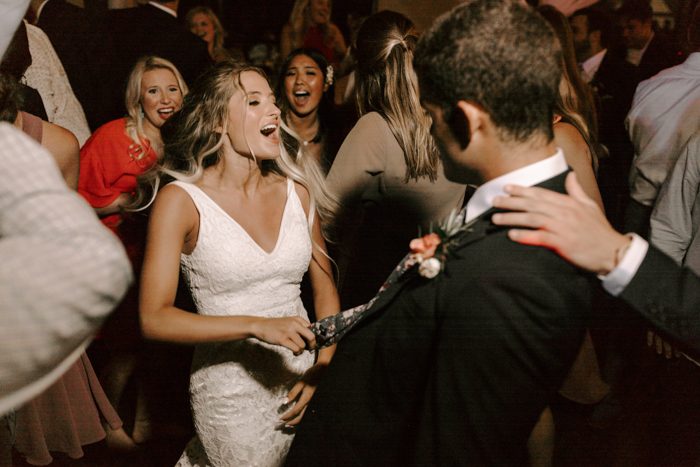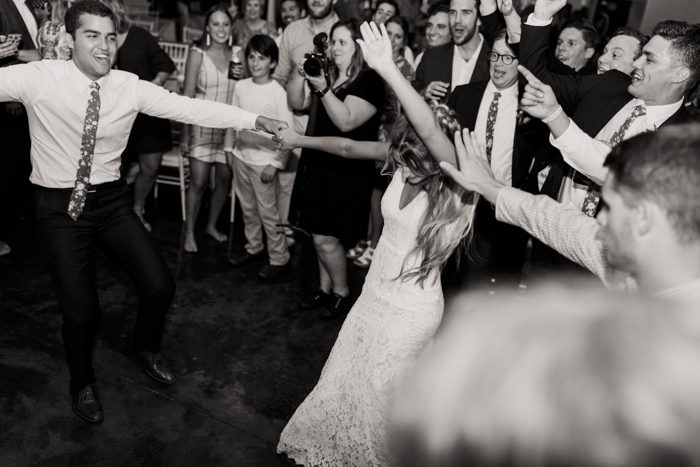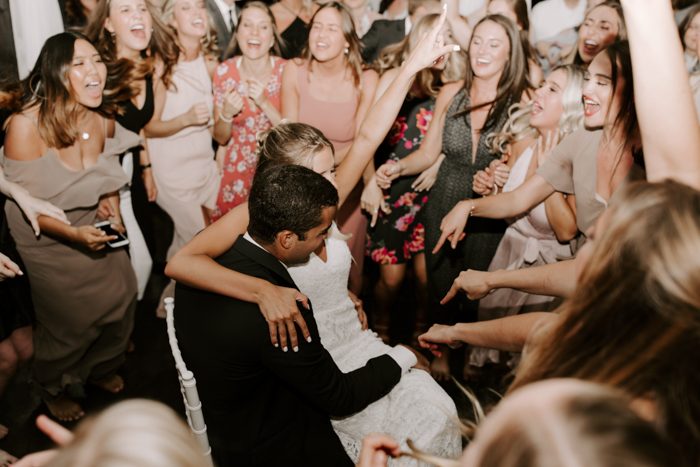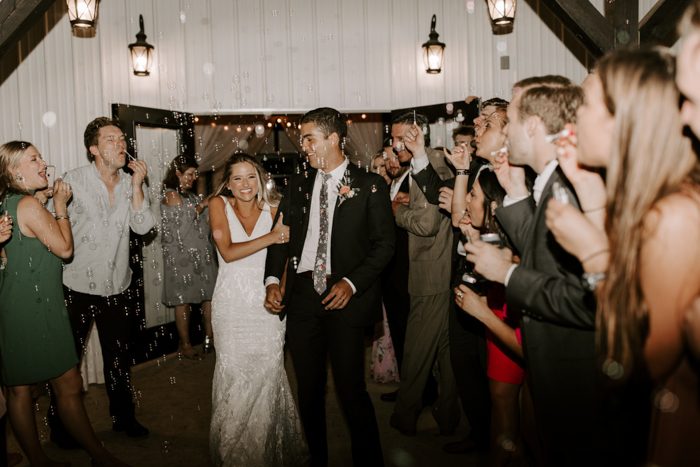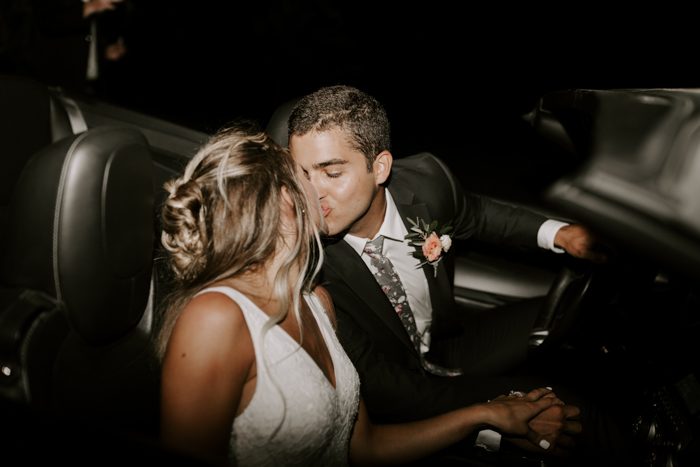 Our biggest congratulations to Brooks and Austin, and a huge thanks to Patricia P Photography for sharing this chic Dream Point Ranch wedding with Junebug! Looking for more rustic chic wedding inspiration? You have to see this rustic chic Portuguese wedding at Areias do Seixo in gold and peach!