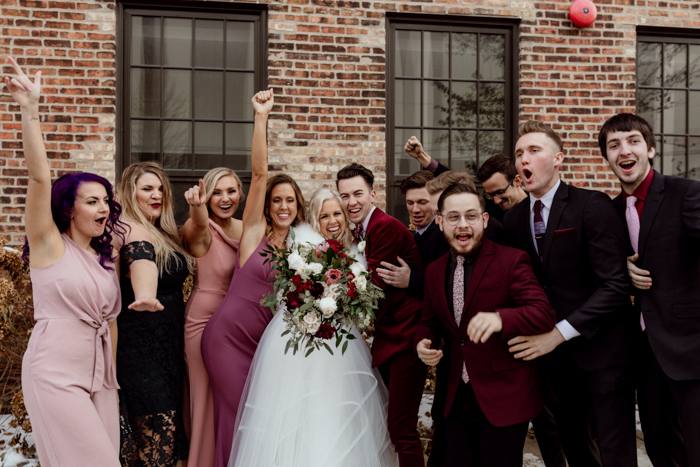 After only being engaged for three months, Courtney and Sawyer tied the knot in their own version of a non-traditional wedding at Salvage One! We can't wait for you to see the stunning shots Emily Keeney Photography captured of this sweet couple's day, especially the street style candids in the historic Chicago downtown. If you love unique wedding style, you're going to be googl-y eye'd over this couple's stellar looks, with Courtney in Hayley Paige and Sawyer in a red velvet suit. From a sentimental ceremony ritual to the bride and groom rocking (literally) at the reception, this wedding has everything you need to know about doing things your own way and being super romantic while you're at it!
The Couple:
Courtney & Sawyer
The Wedding:
Salvage One, Chicago, Illinois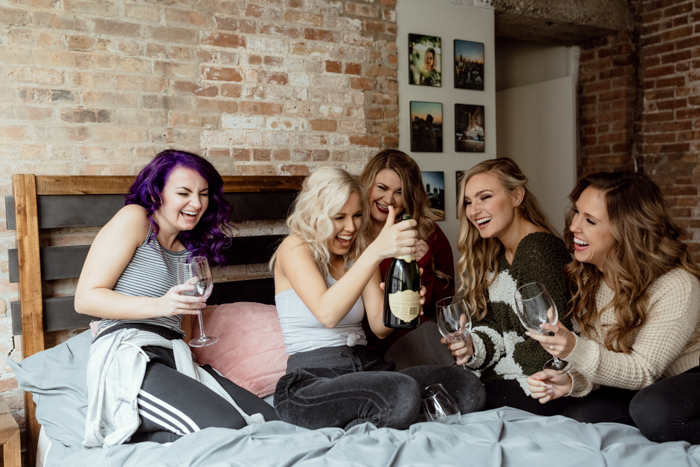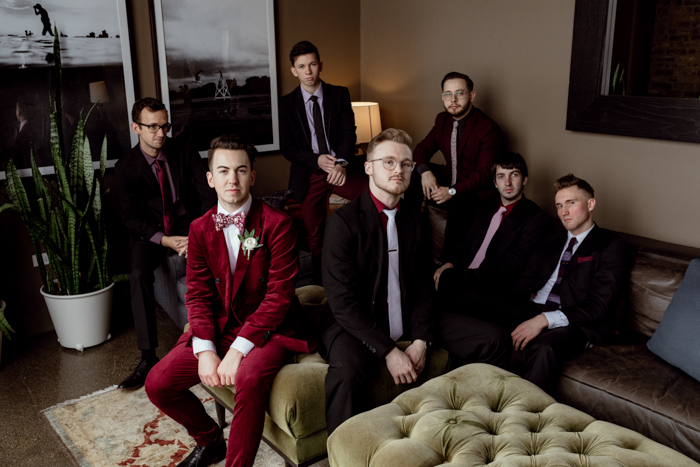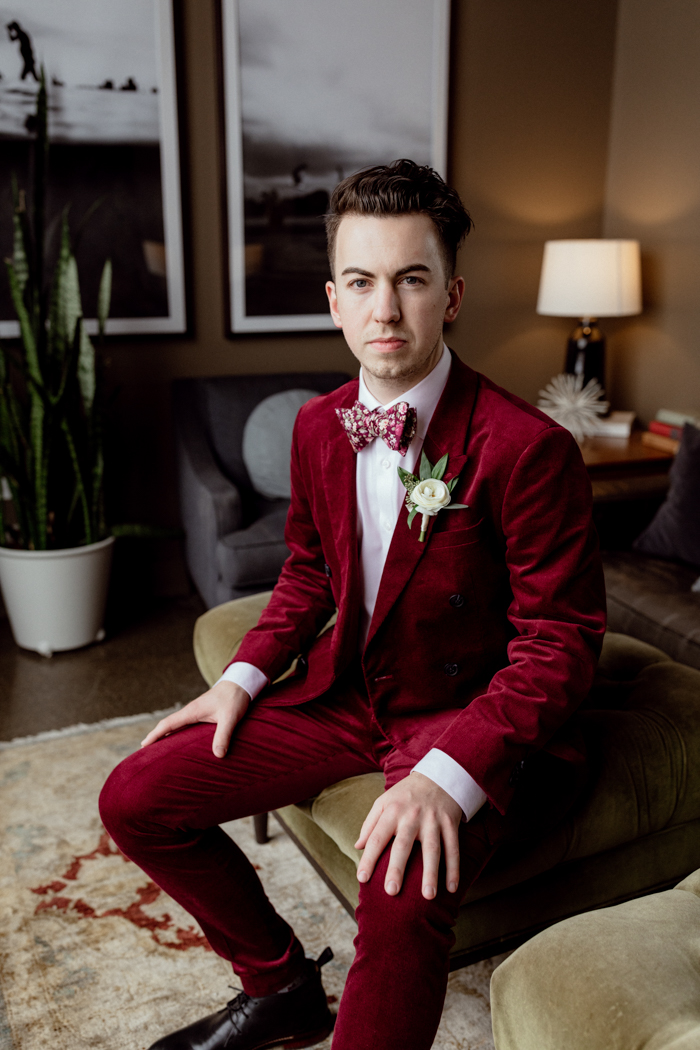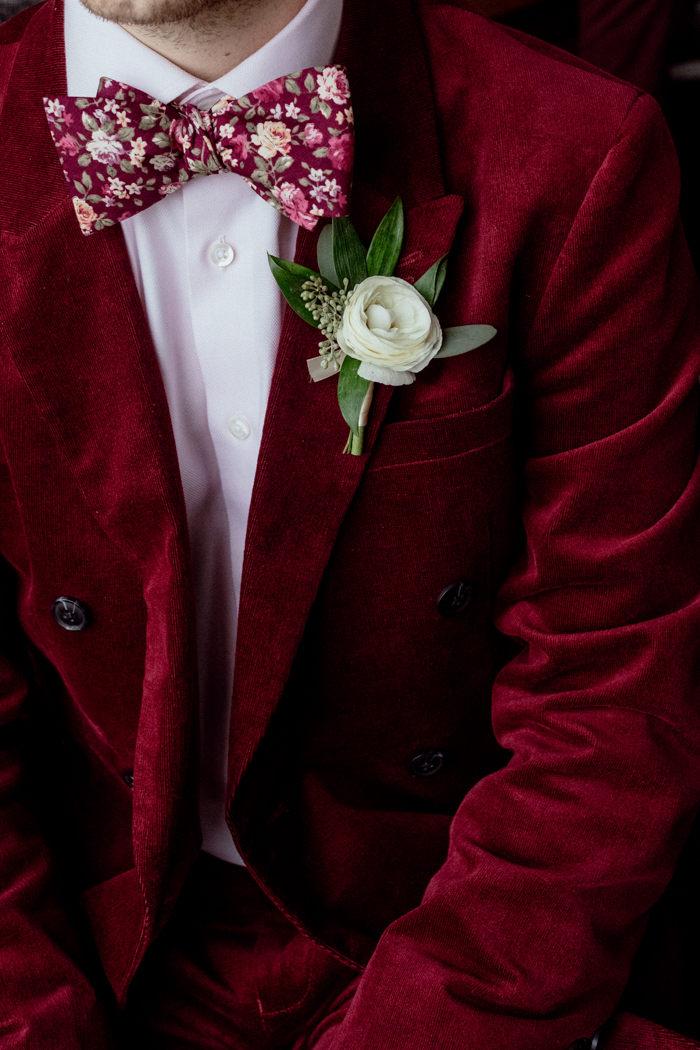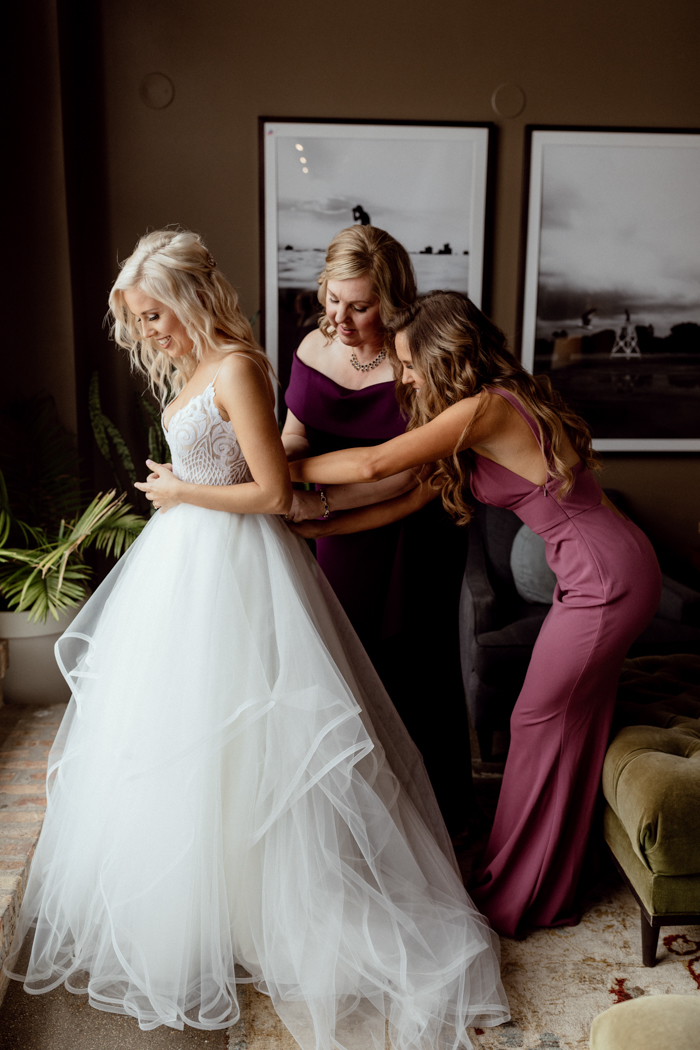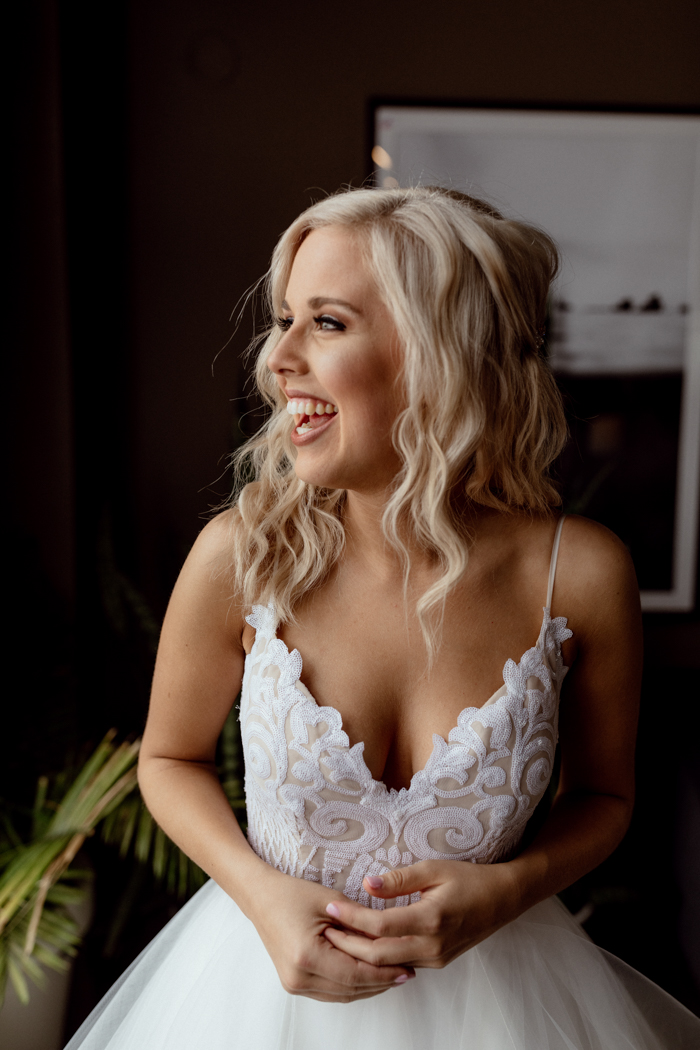 My wedding day fashion was going to be F U N. I did not want a traditional dress. The bottom of the dress needed drama, and I knew I wanted spaghetti straps. But, I still wanted to look bridal and elegant. There had to be a happy medium. I went with a Hayley Paige gown, as she is my favorite bridal designer. My makeup was neutral with browns and nudes. My hair was untraditional with a rose gold hair piece to match my ring. My hair stylist did loose waves with a flat iron and pinned half up and half down.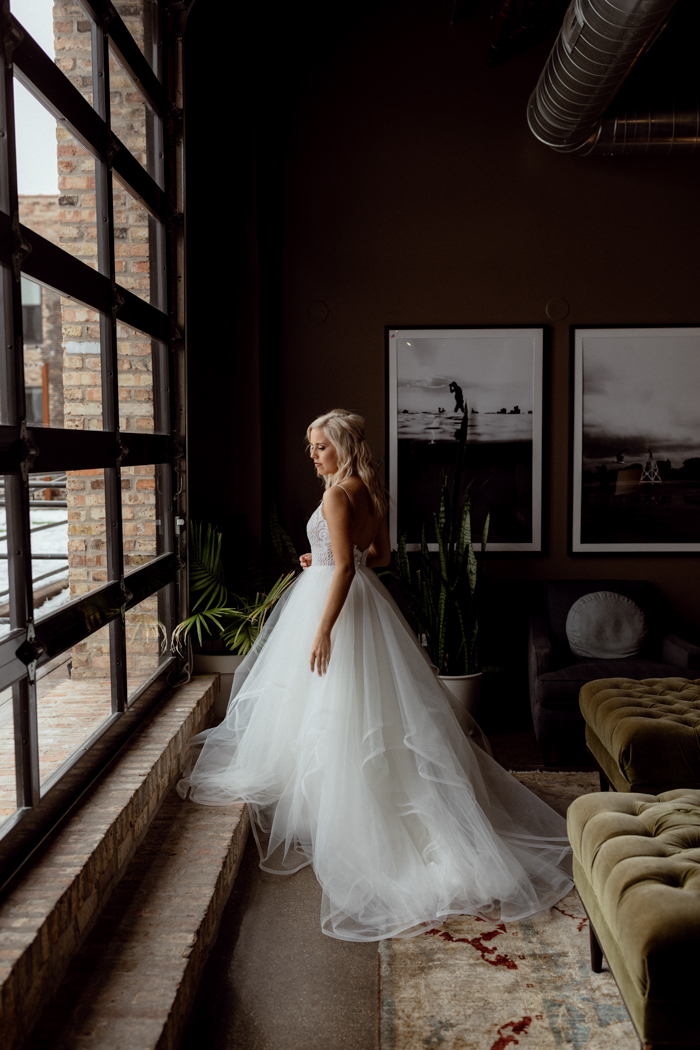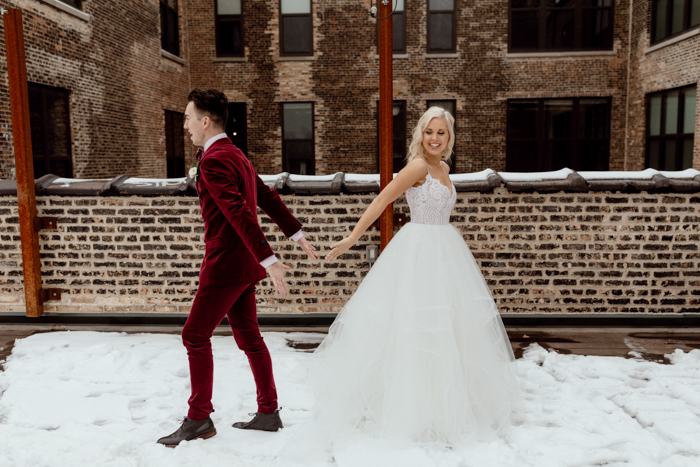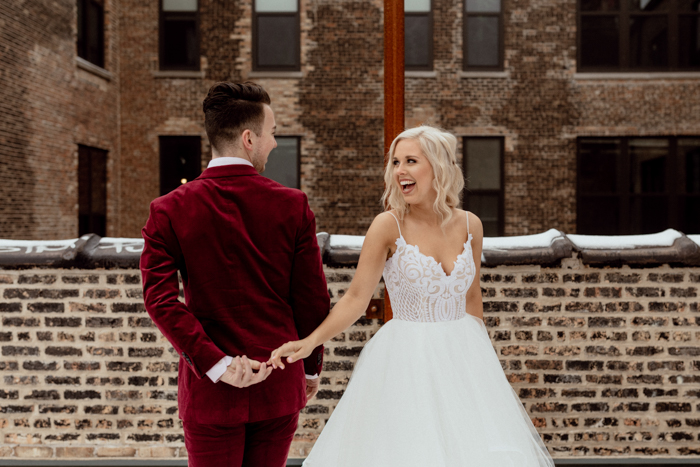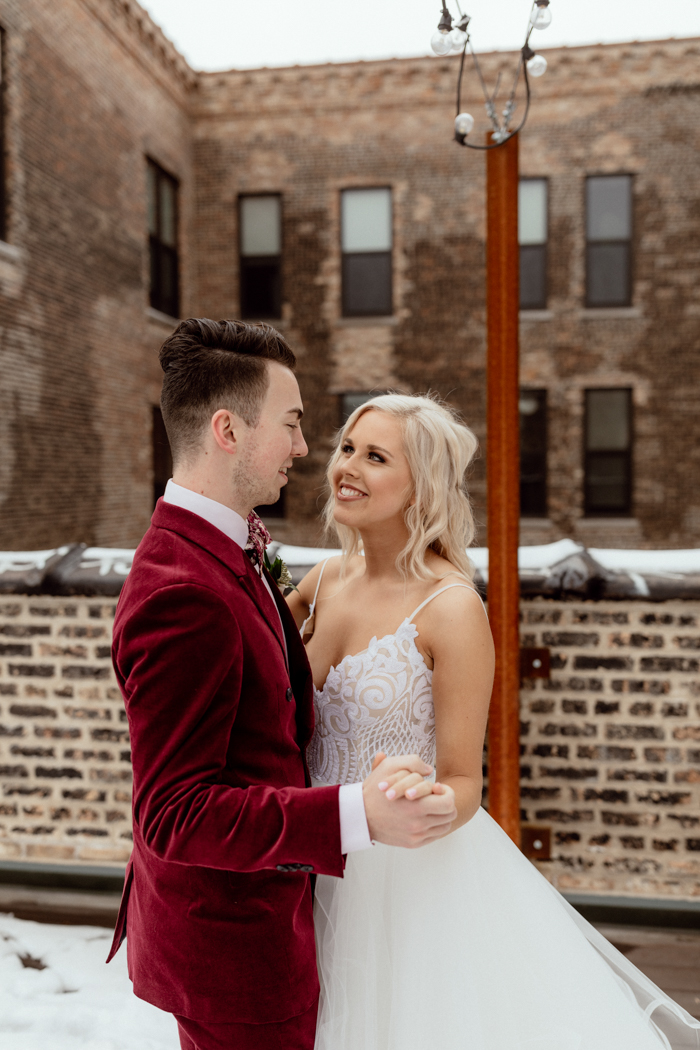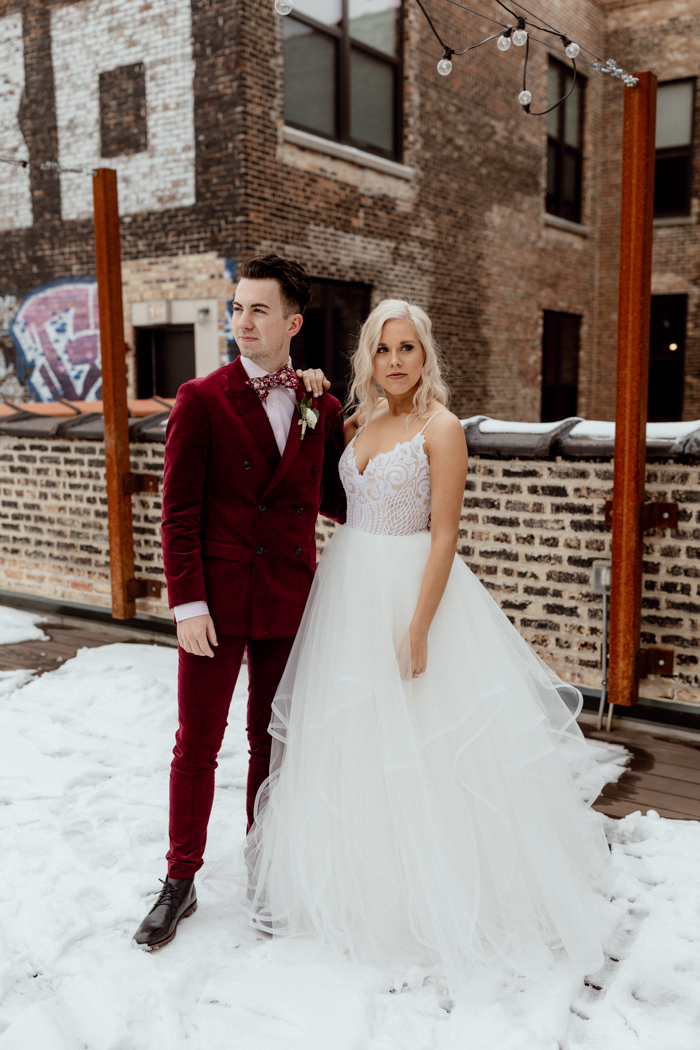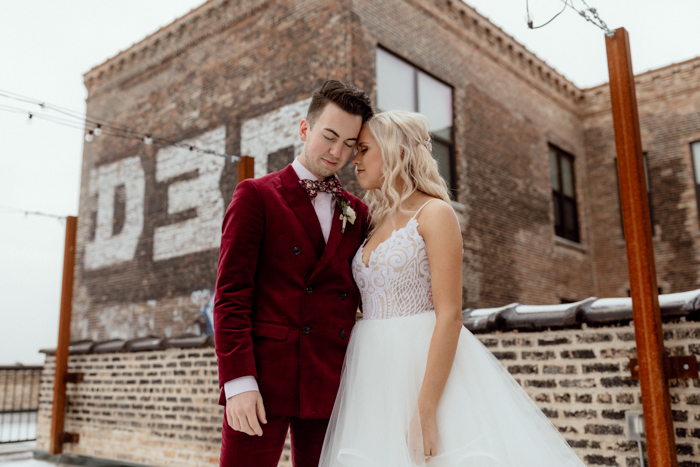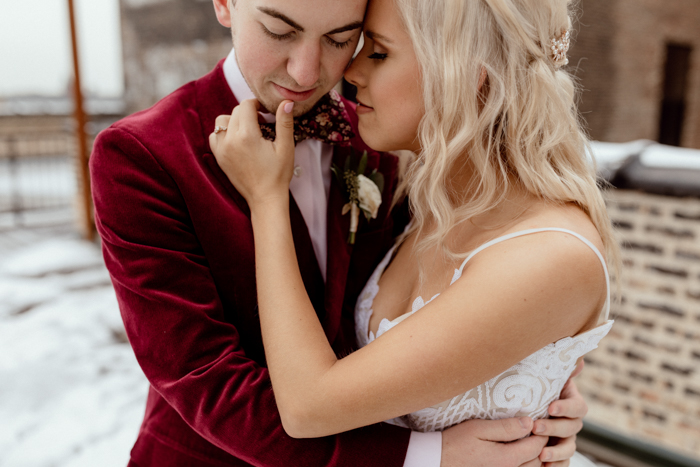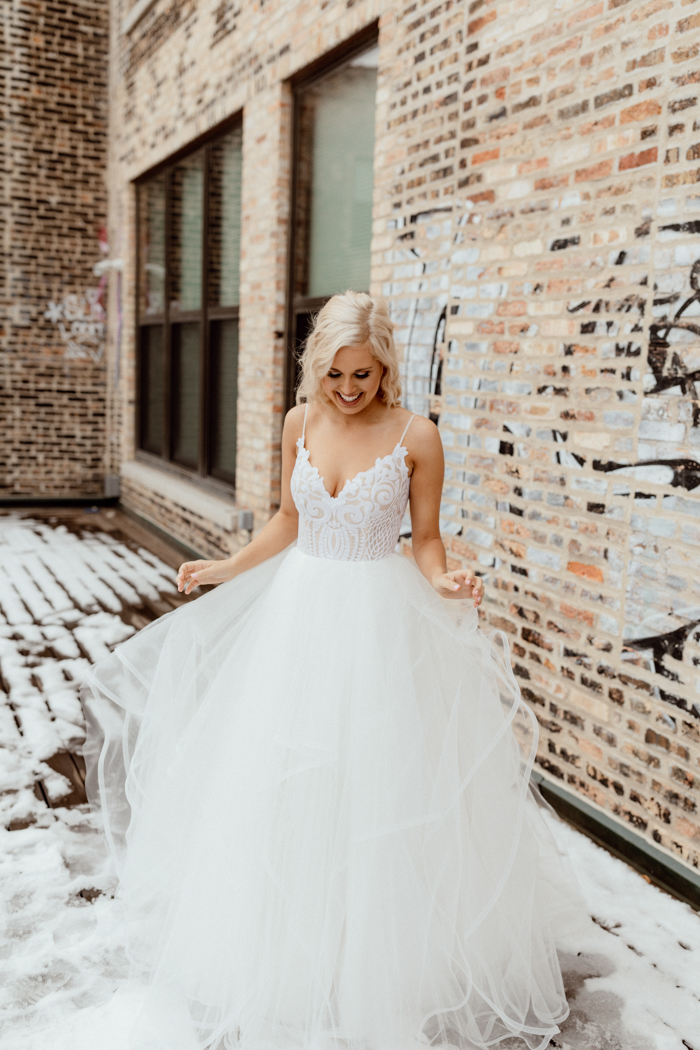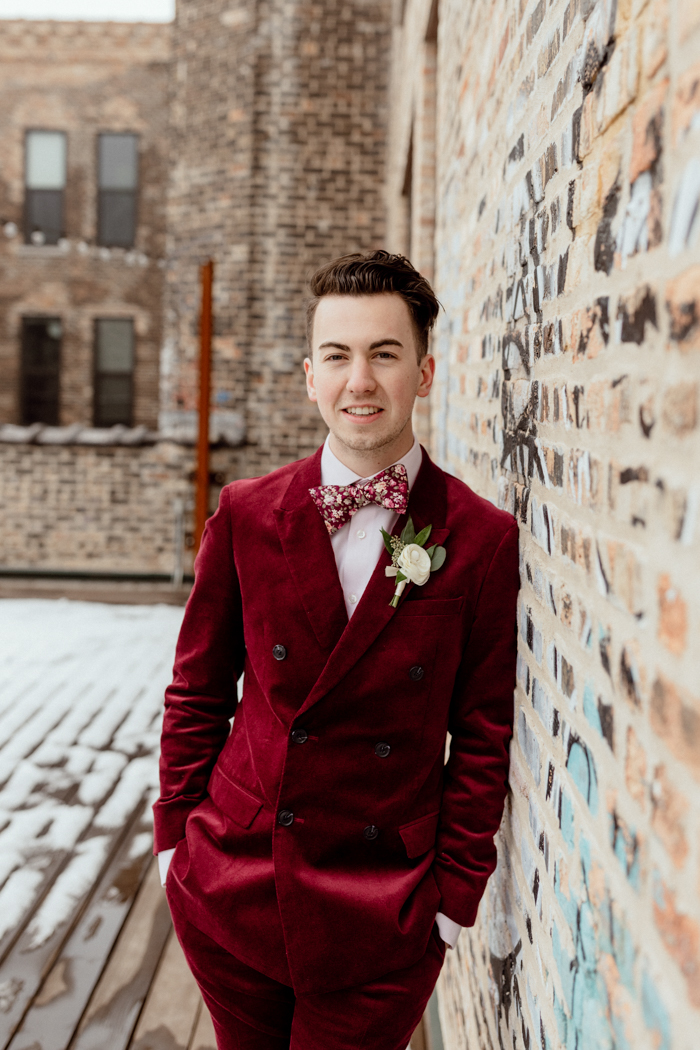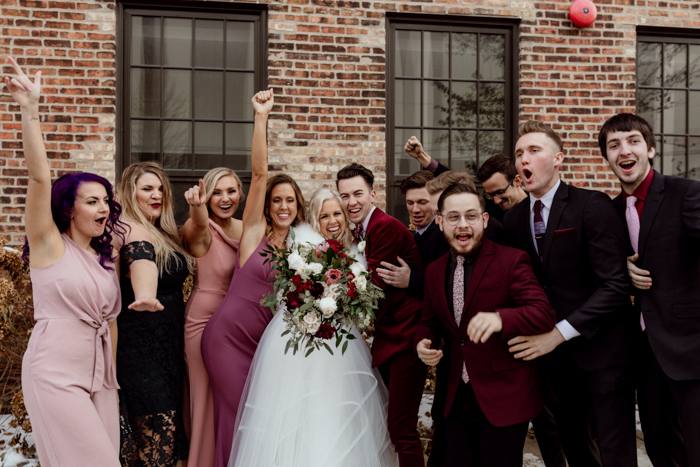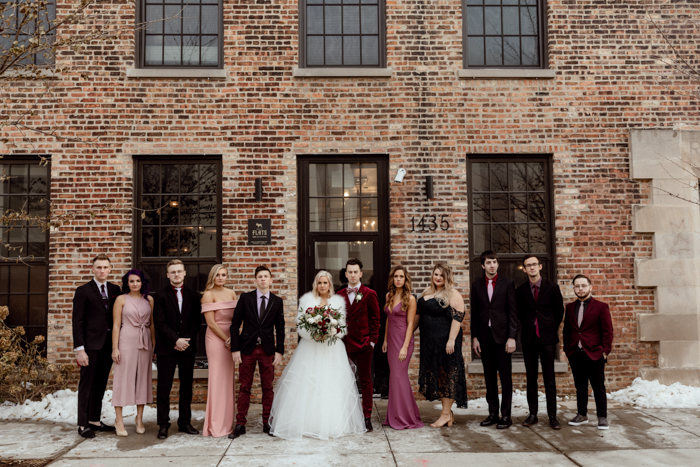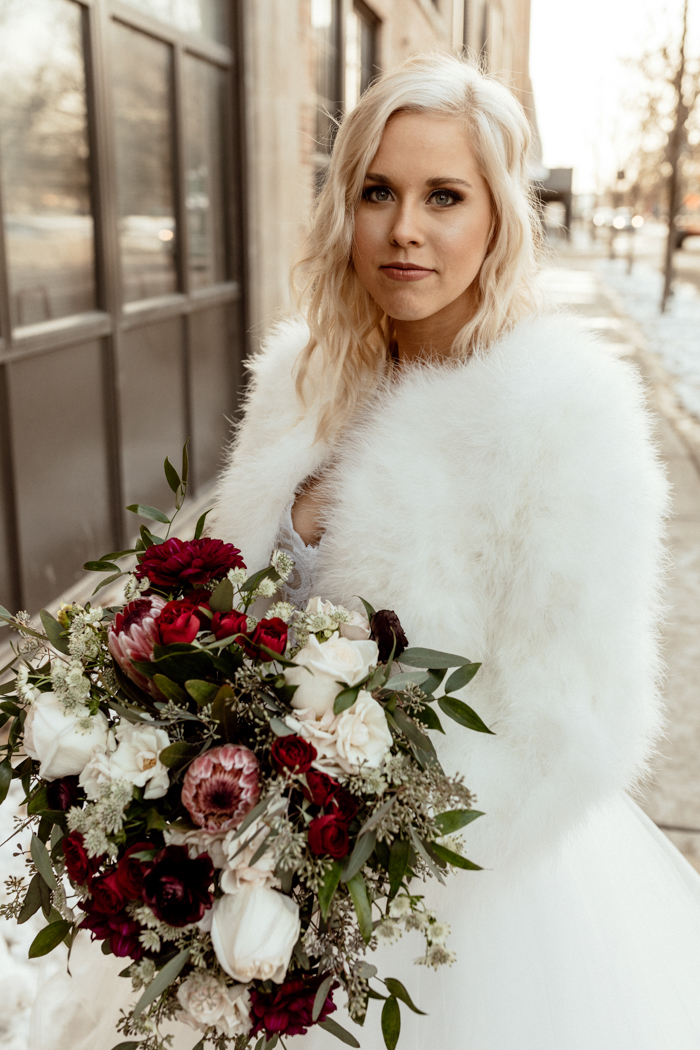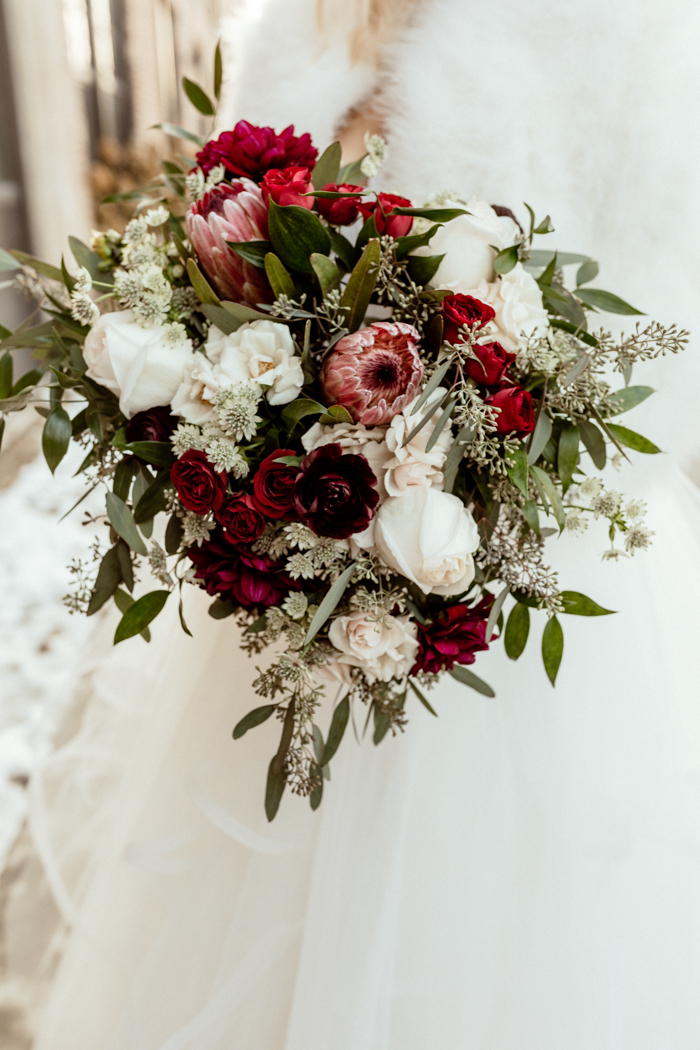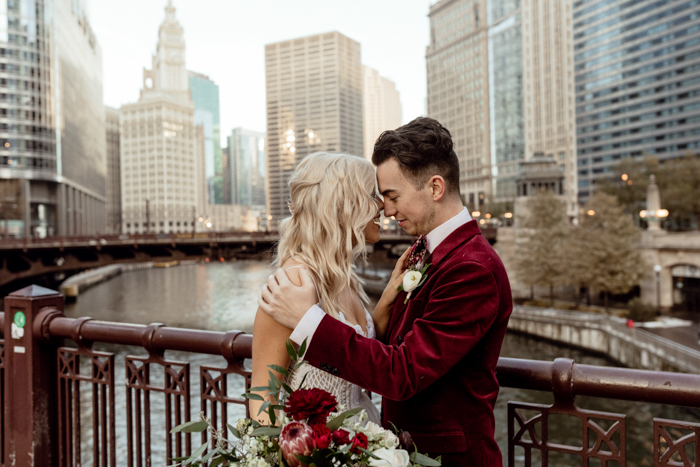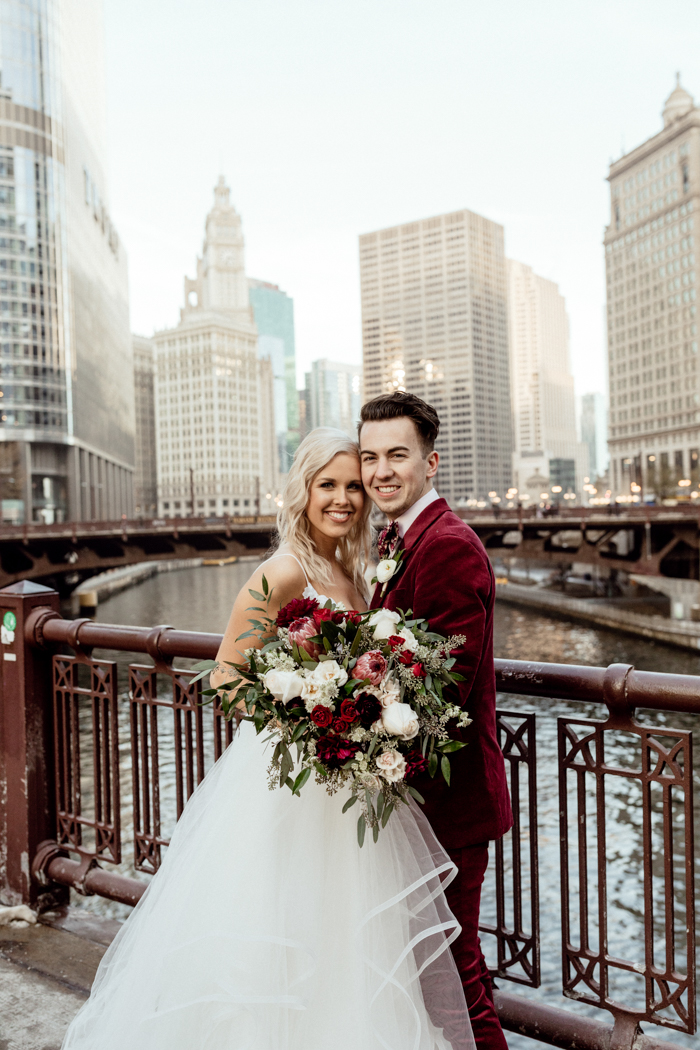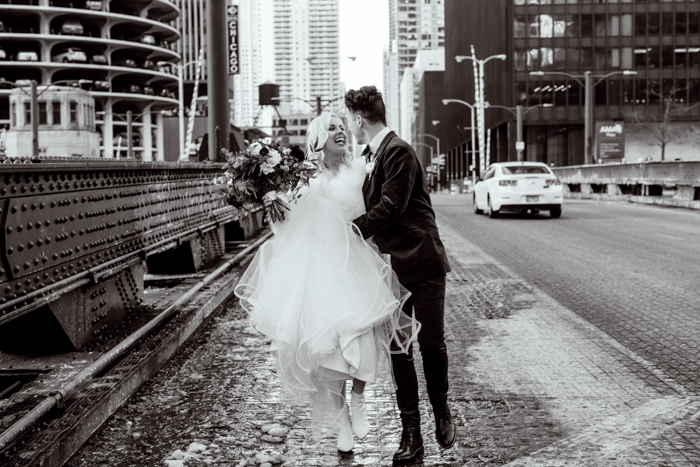 My favorite photo that my photographer took is a candid shot of my husband I walking down a Chicago street. You can barely peep my cute boots, we both look so happy strutting about in our favorite city and you can see the marina towers + a CHICAGO sign behind us — just beautiful and real!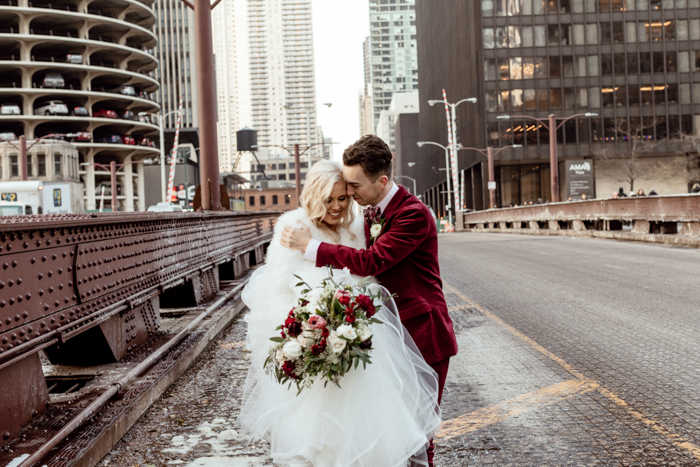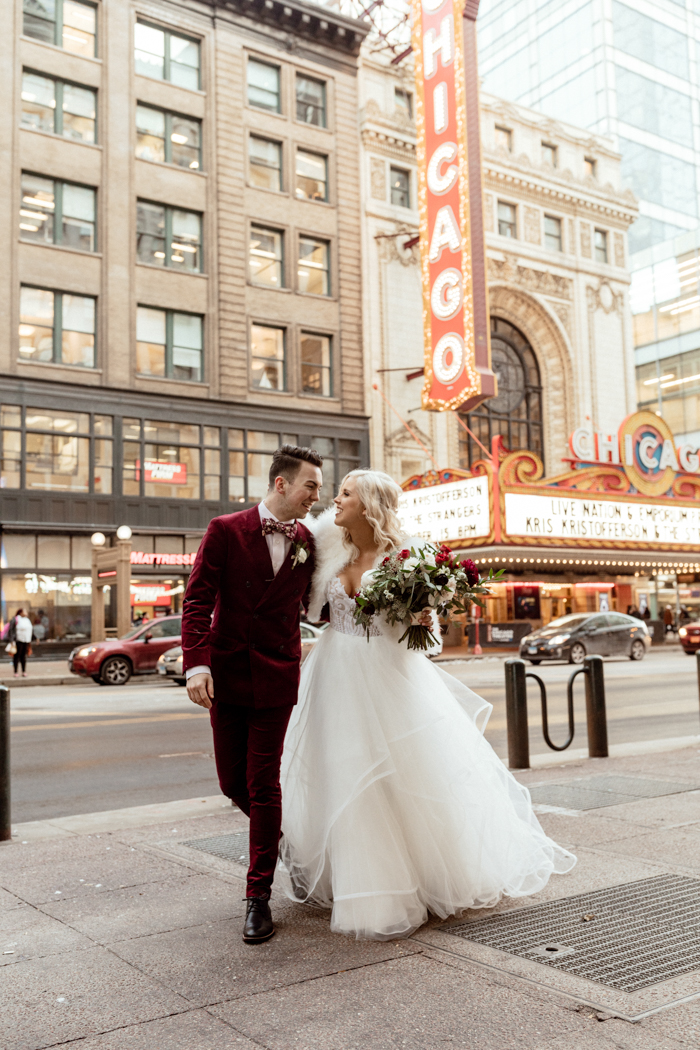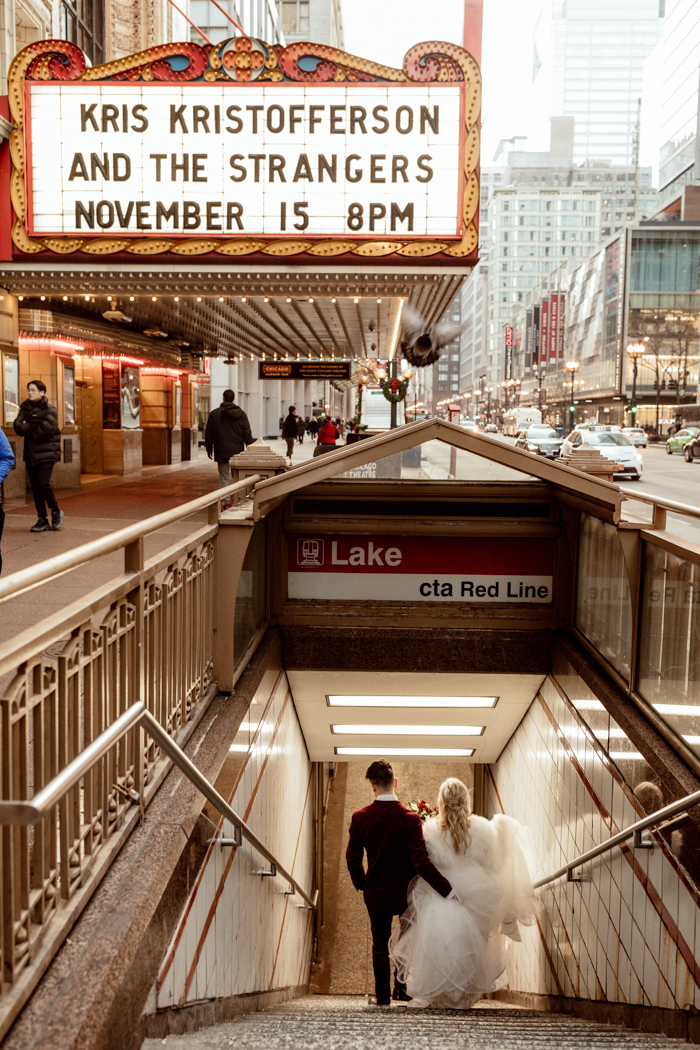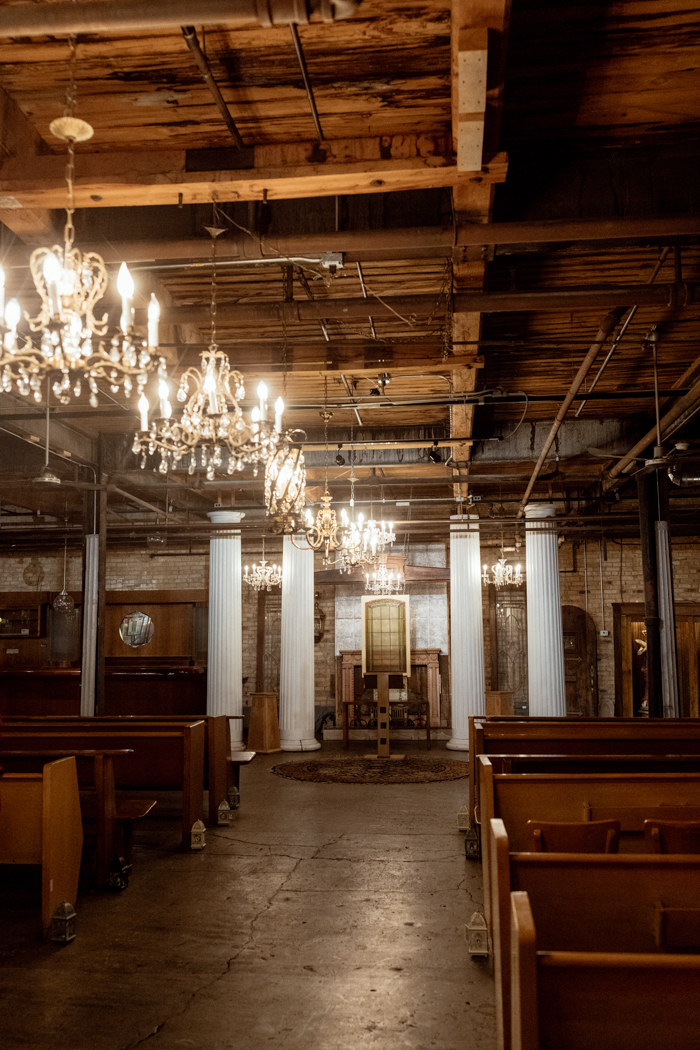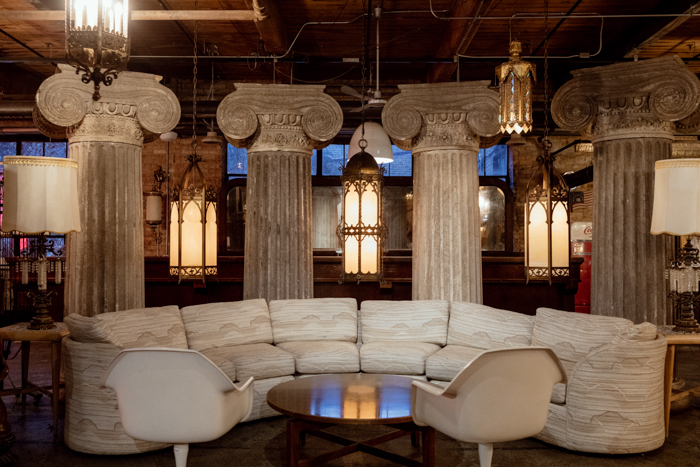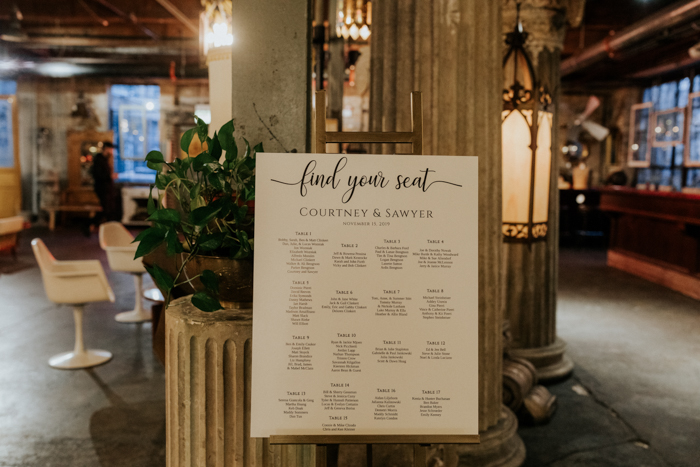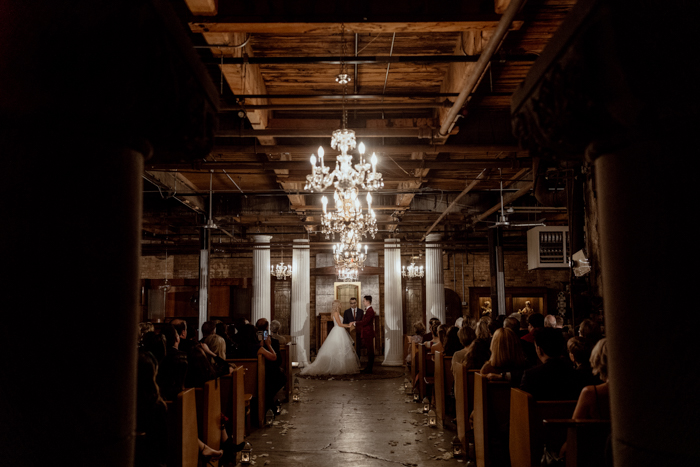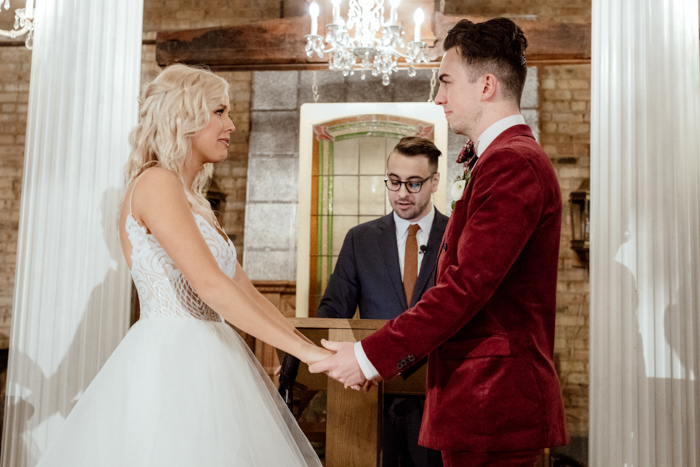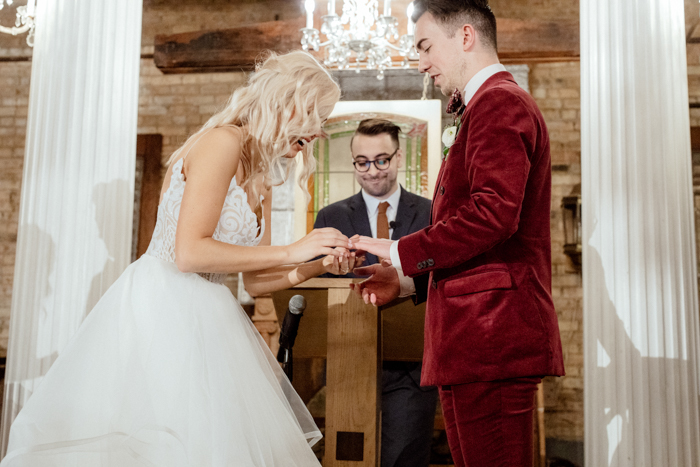 The most memorable part of the day was when our officiant (our pastor and one of our best friends) surprised us with an interactive analogy about marriage. He compared embarking into marriage with playing a game of "the floor is lava," having us stand on two individual pillows. It was hard to balance (which was the point), but then he called select people up from the pews who had been hiding pillows, to place them at our feet as a visual representation of surrounding us throughout our marriage (that's why our first kiss is surrounded by a sea of pillows). This was the part that really brought us to tears.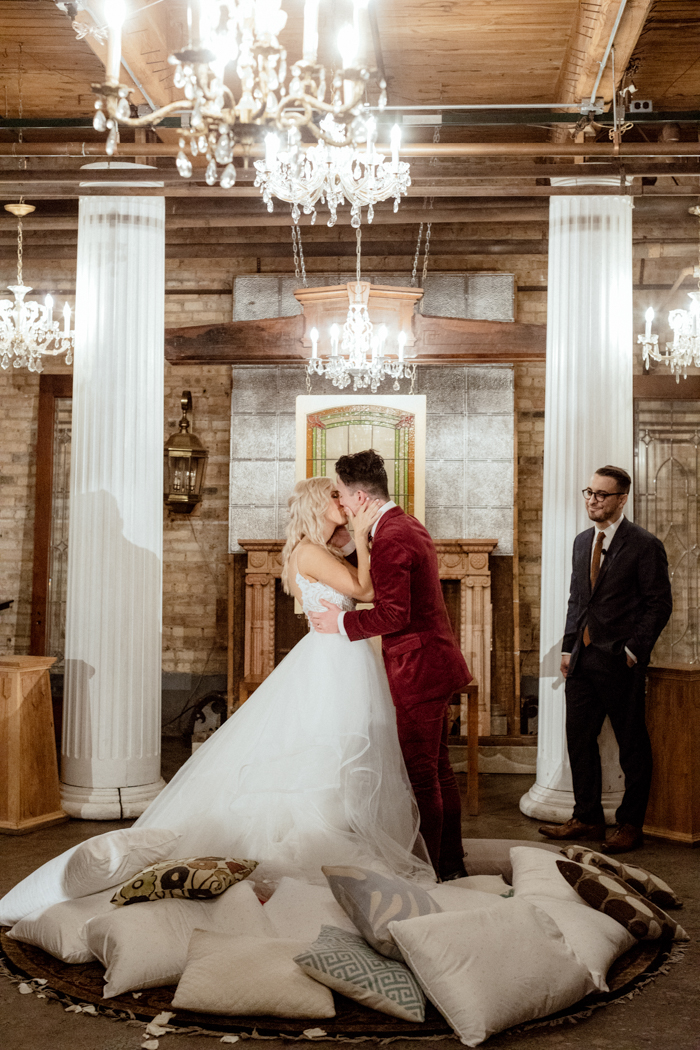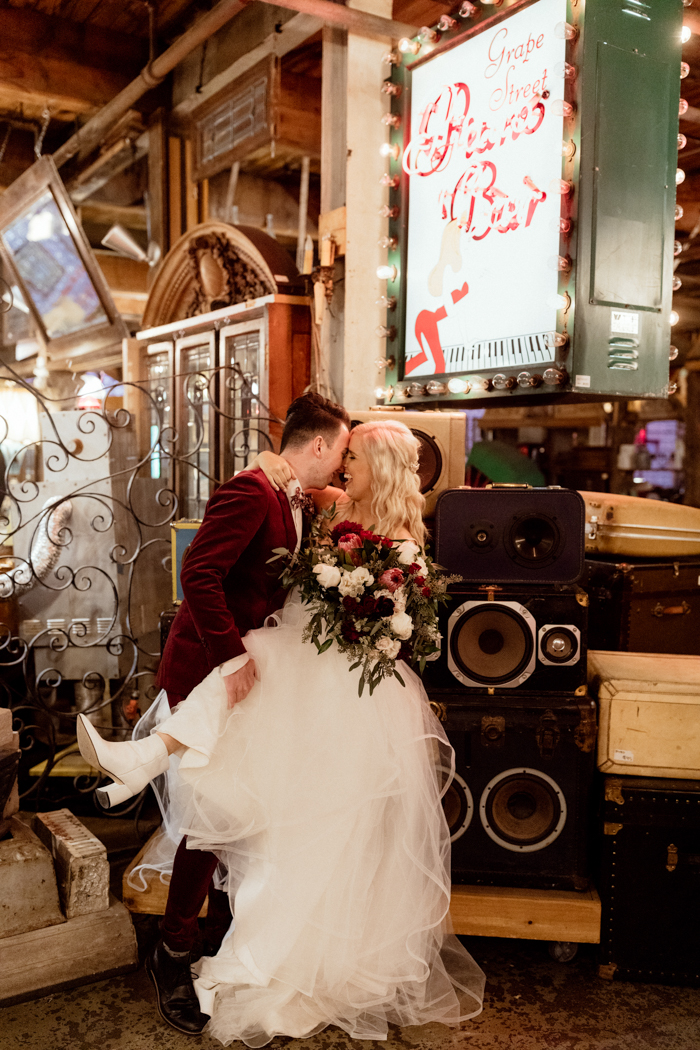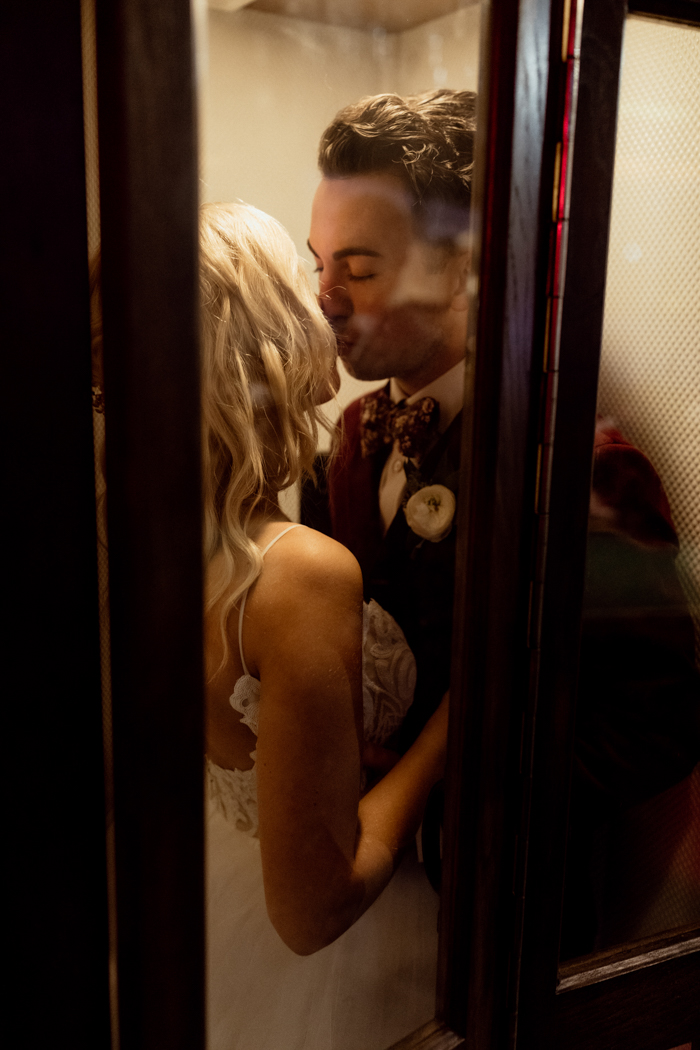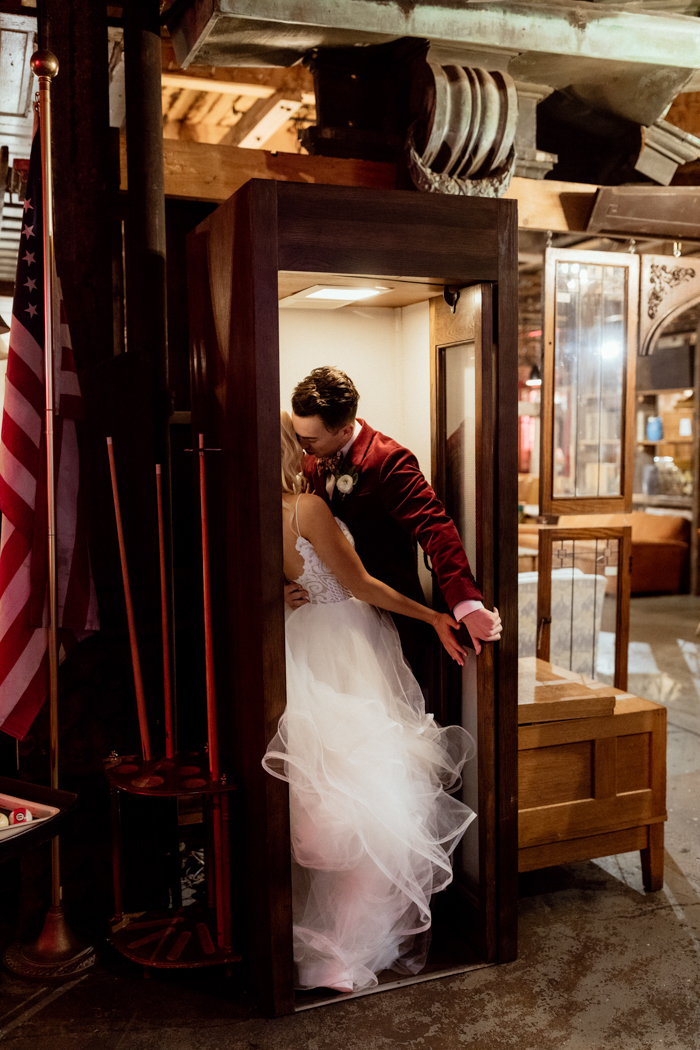 We chose Salvage One after finding it through a work event. It was so incredibly unique, there was so much to do for any age (kids through more mature adults) and it required extremely minimal decor. It had everything we needed from a logistics standpoint as well: we wanted the ceremony + reception in the same spot, we needed a stage and we didn't want to have to DIY any decor or overspend on decor / flowers.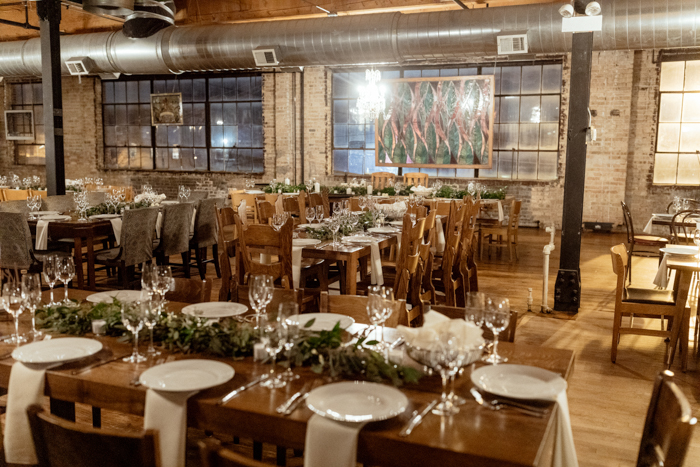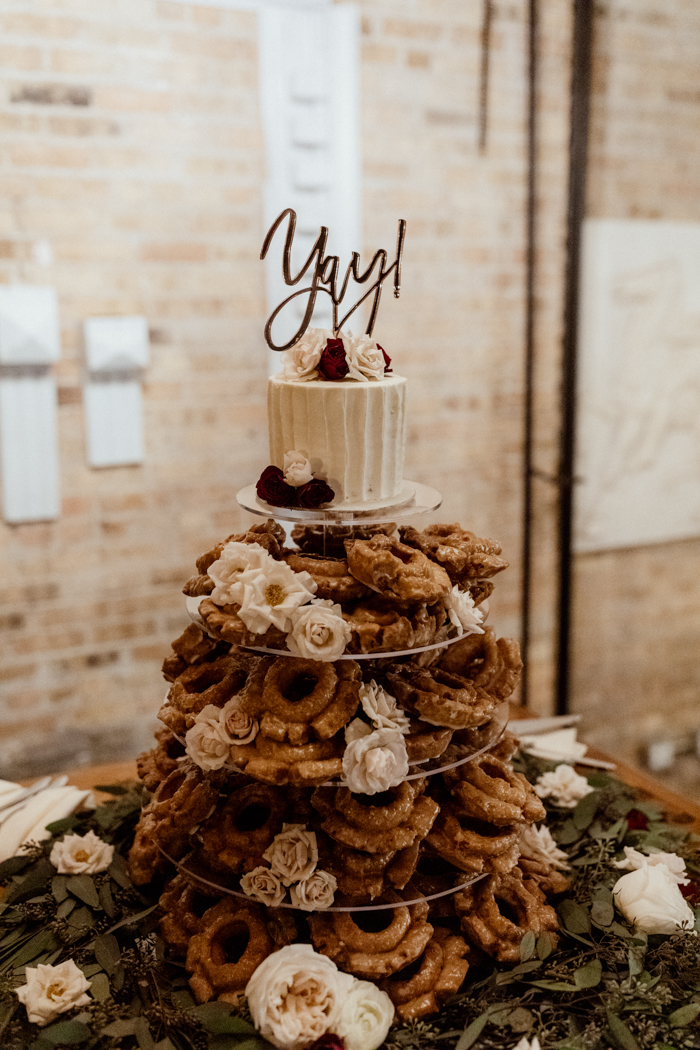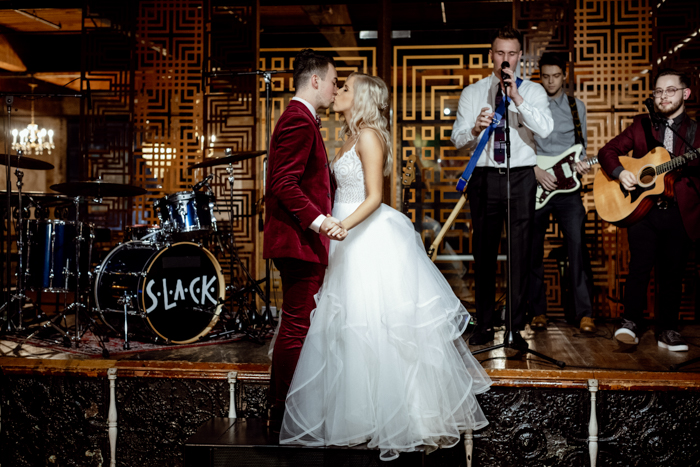 We surprised our parents by doing a "switcheroo" during the mother / son and father / daughter dance, having my dance with his mom and my husband dance with my dad for the last chorus of the song, and for the grand finale, during our first dance (with our band playing live) my husband and I ran onto the stage to play the rest of the song (I played drums, and he played bass). The crowd went wild and chanted for "one more song." So, we invited our officiant and a couple more friends back on stage to play one more tune. It was wild!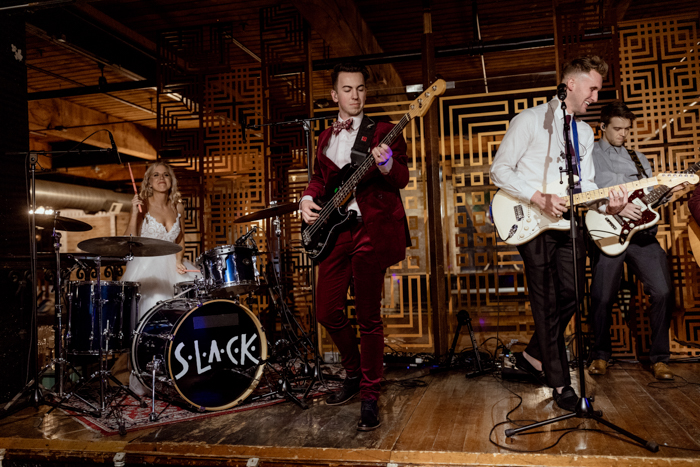 Congratulations, Courtney and Sawyer, and many thanks to Junebug member Emily Keeney Photography for sharing their day with us! For more of Emily's work, be sure to check out her page in our directory of the world's best wedding photographers.