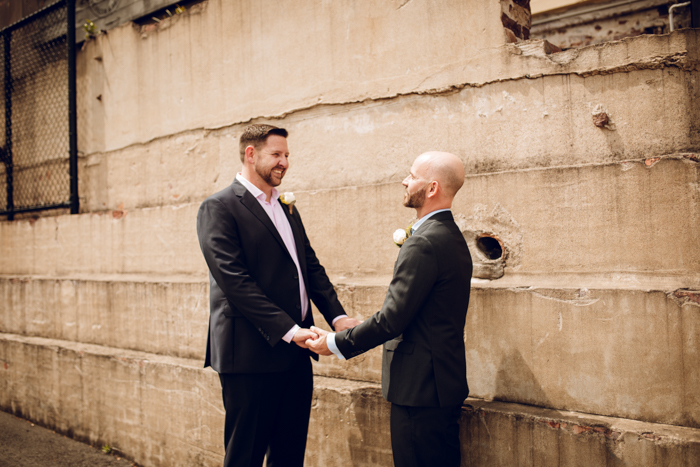 Wedding planning will inevitably have its hurdles. But after changing their wedding plans and venue three times, Drew and Kash's celebration is proof that nothing will get in the way of true love. This couple decided to keep things low-key and stress-free, choosing a nearby park to exchange their vows under the trees. Ending their day with a festive reception surrounded by their closest loved ones.
A round arch adorned with dried flowers and pampas, a white aisle runner, white hercules chairs, white cocktail tables, and white bar stools—outdoor wedding specialists With Love – Brisbane Wedding Decorators used statement pieces to transform the New Farm Park into a romantic setting for their big day.
If an intimate celebration where your guests can come as they are and you can get quality face time with each one sounds like a dream come true, then this wedding is for you. Scroll down to see all the beautiful photos captured by Jill Kerswill and edited by Liz Wilson Photography.
The Couple:
Drew and Kash
The Wedding:
Brisbane, Australia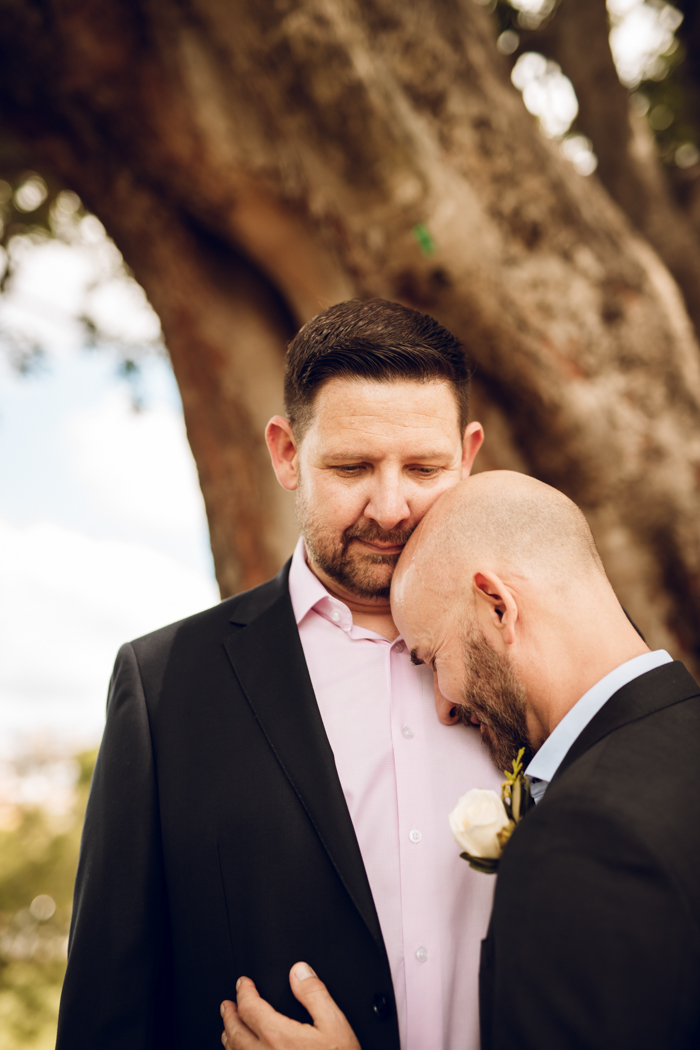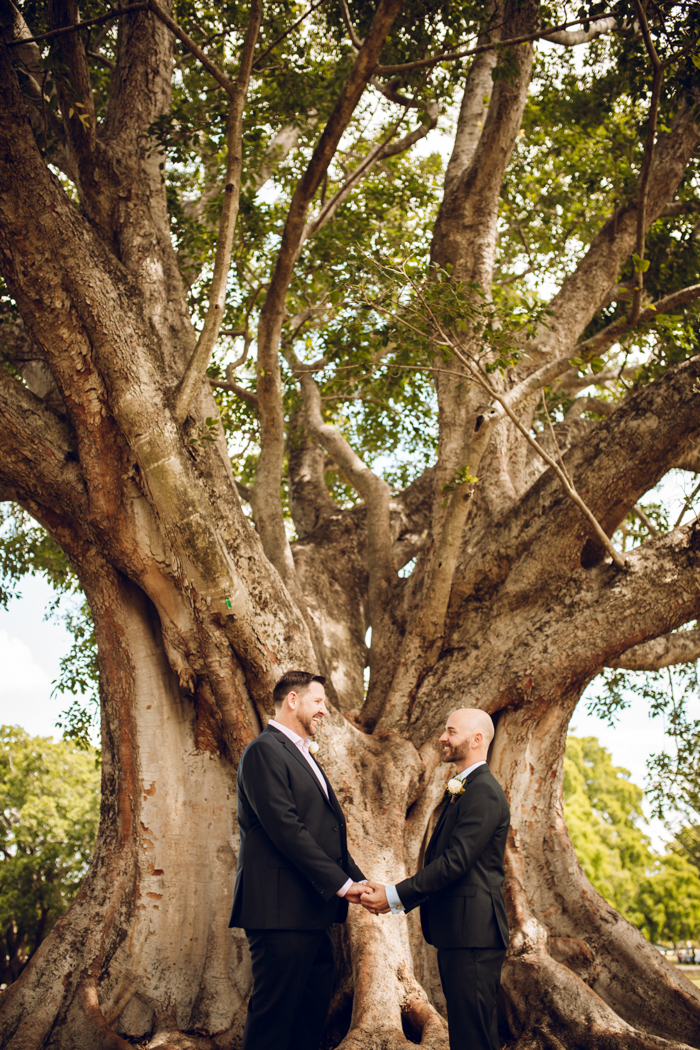 Why These Chose To Have An Outdoor Minimalist Micro Wedding At New Farm Park
After changing our venue three times due to the pandemic, we ended up choosing New Farm Park because it was central, spaces in the park could be reserved and booked, and it was a three minute walk along the river to our reception venue. New Farm Park underneath the massive trees by the river made for a pretty special location.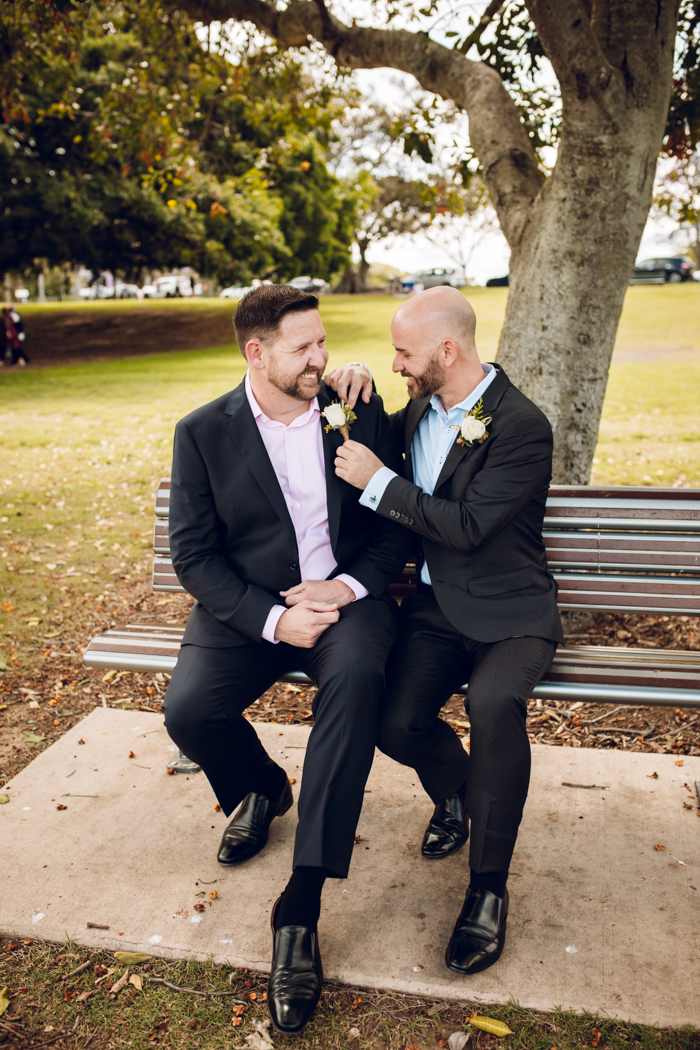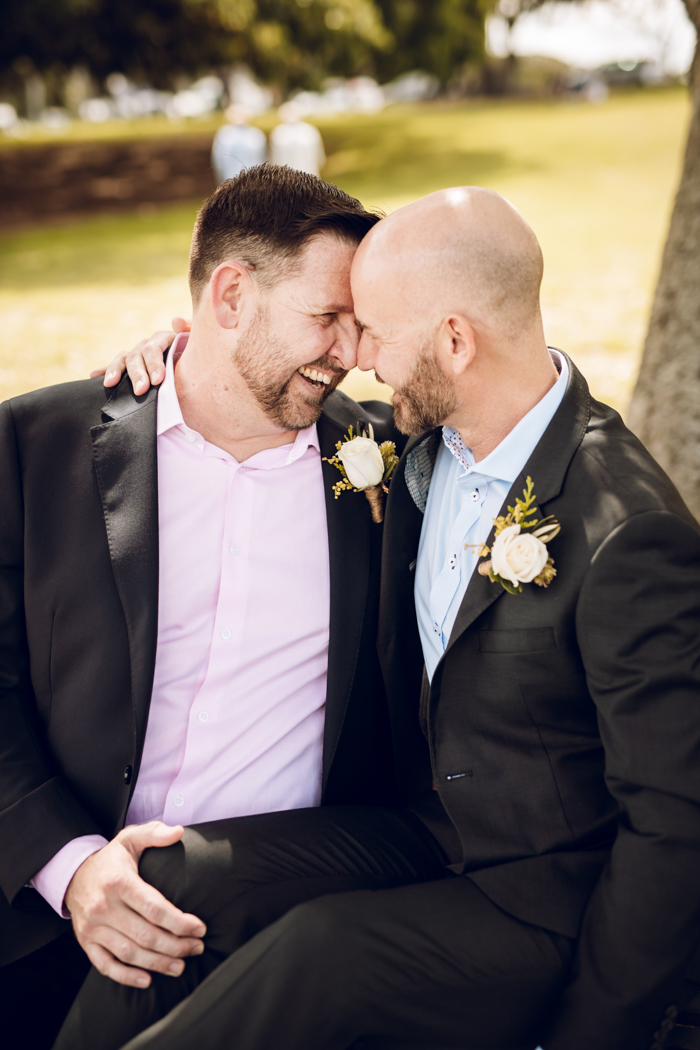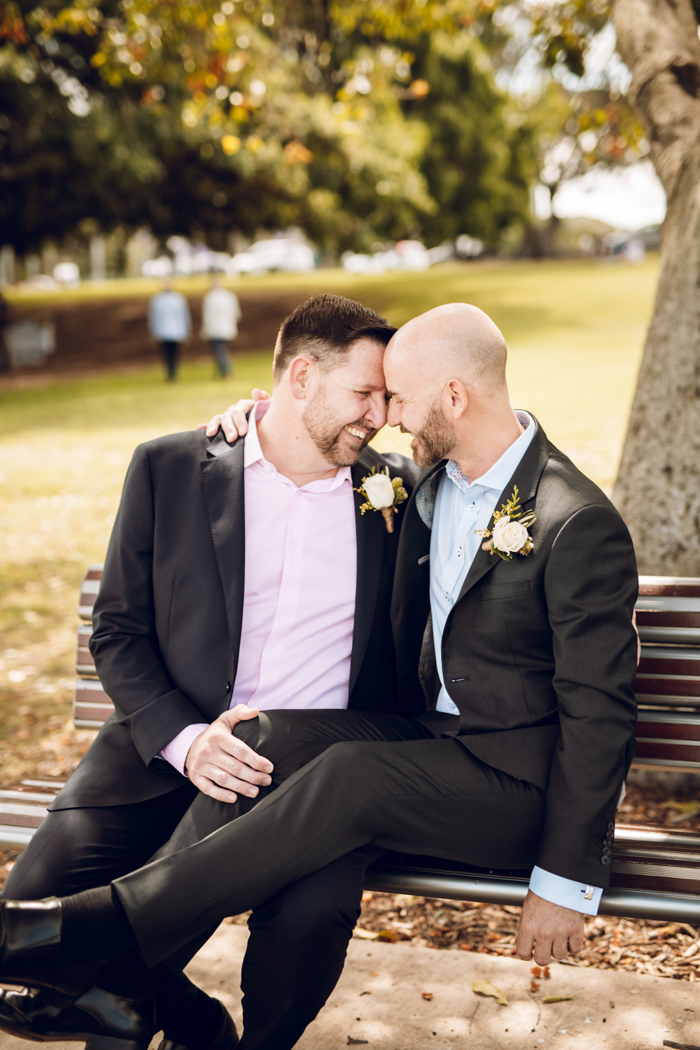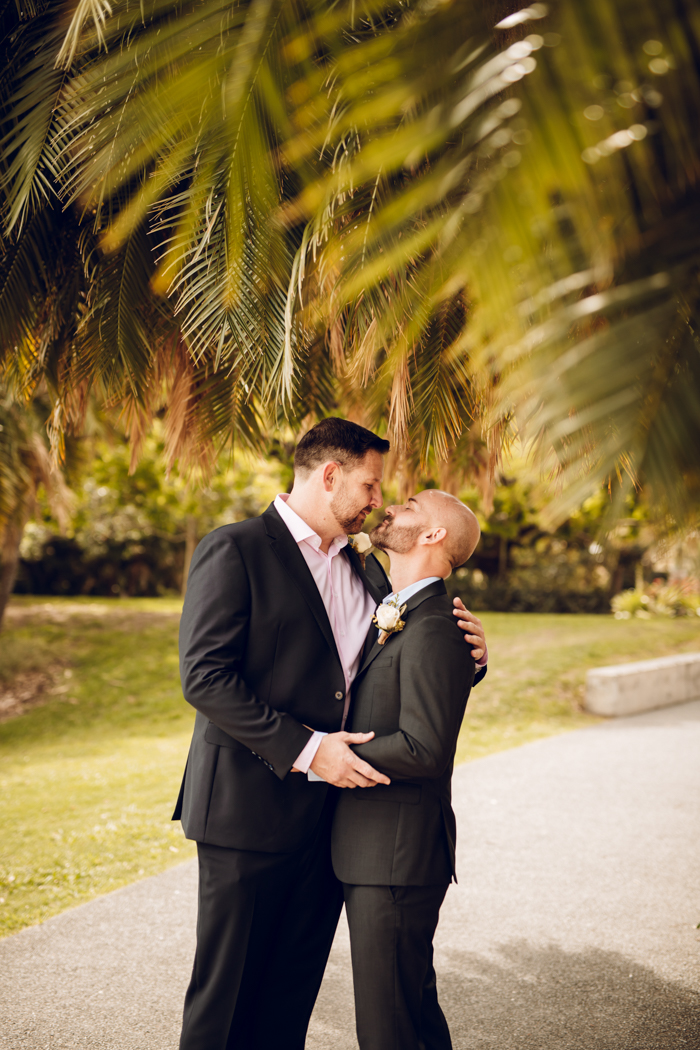 They Had A Relaxed Wedding Timeline
On the day we didn't want to have to worry about the timing of anything. We did pre-ceremony drinks, ceremony, one speech, and then the cake. So many of our guests remarked on what a great day it was and how they got to spend time with each other and meet others in a relaxed, fun, and vibrant setting. Smash out the formal parts early then you can relax for the rest.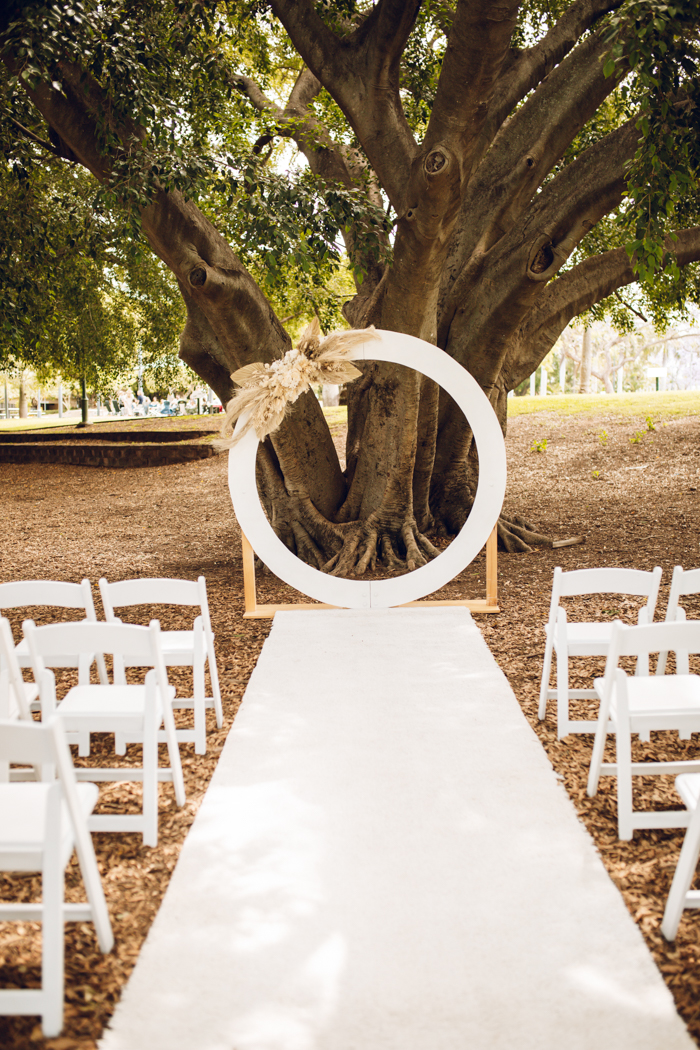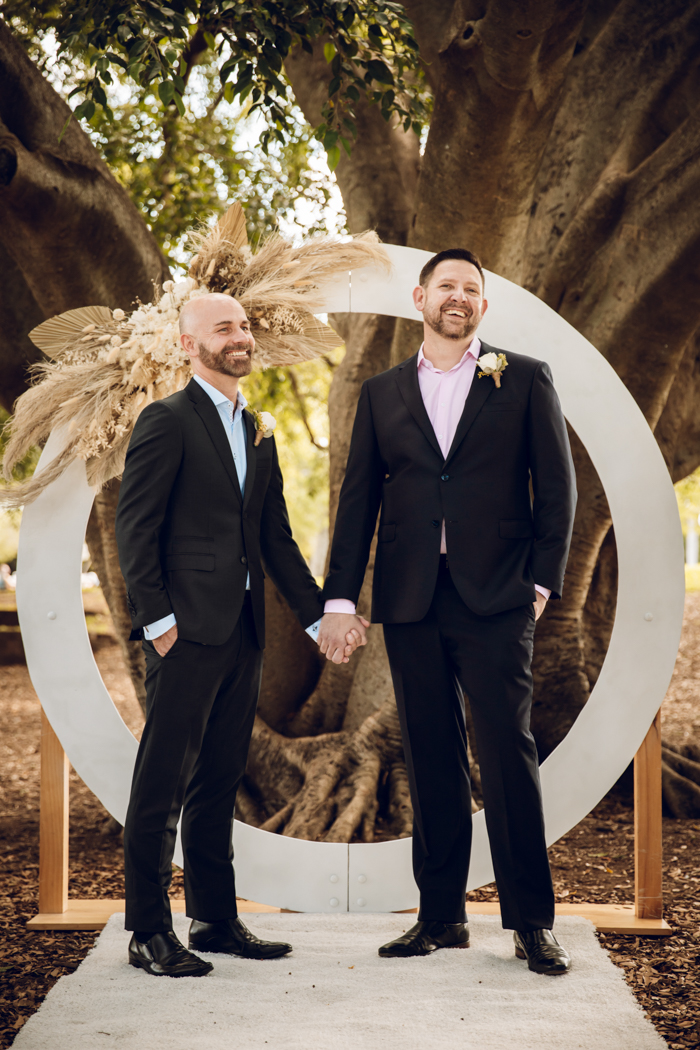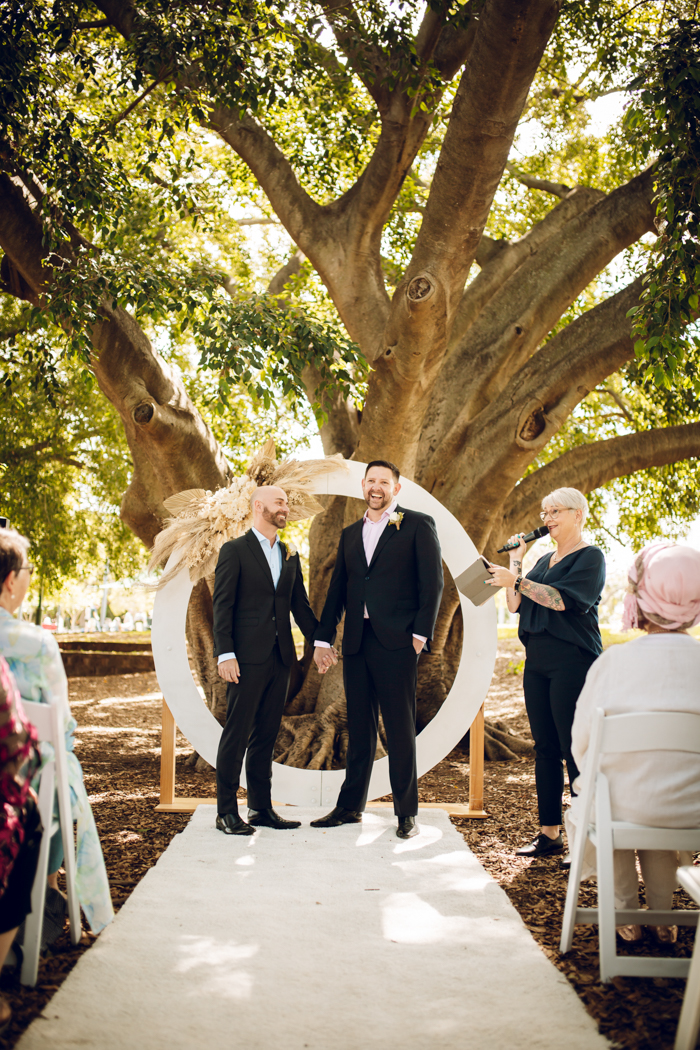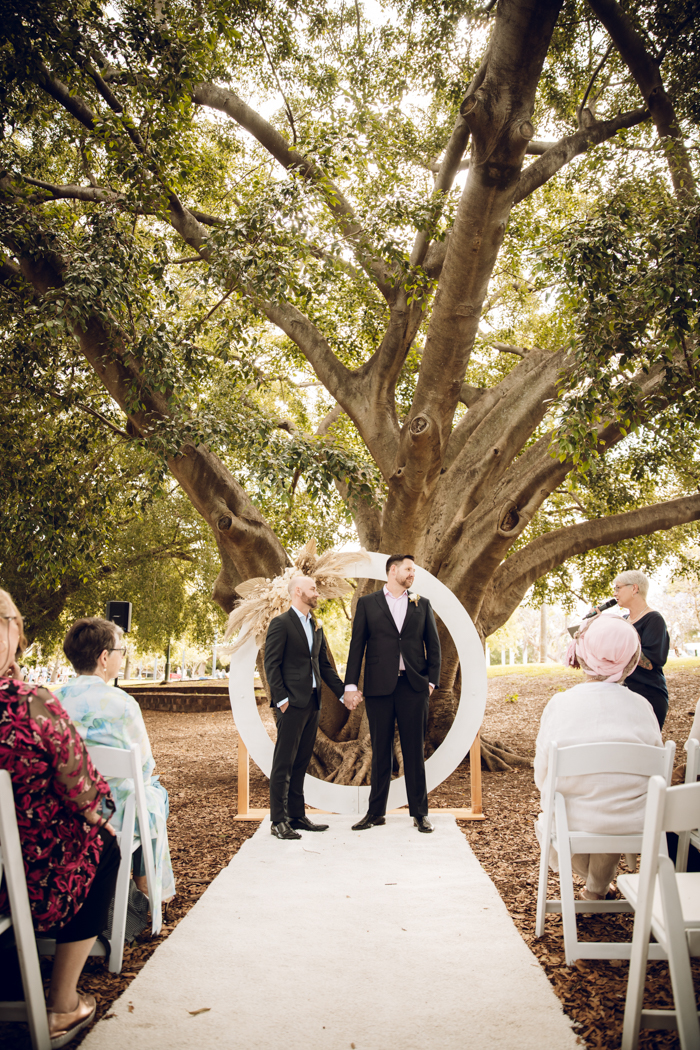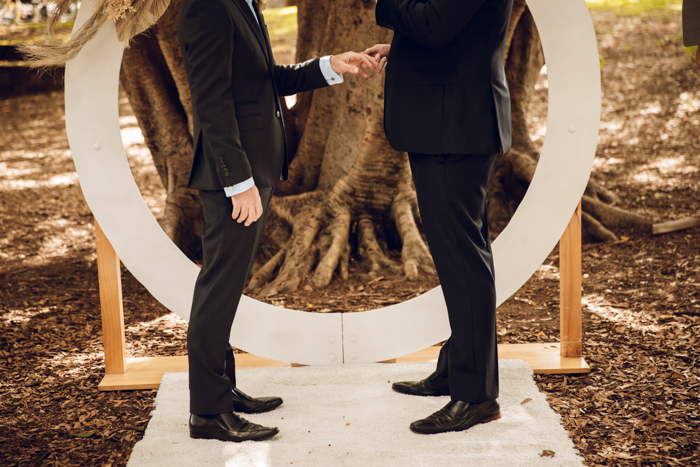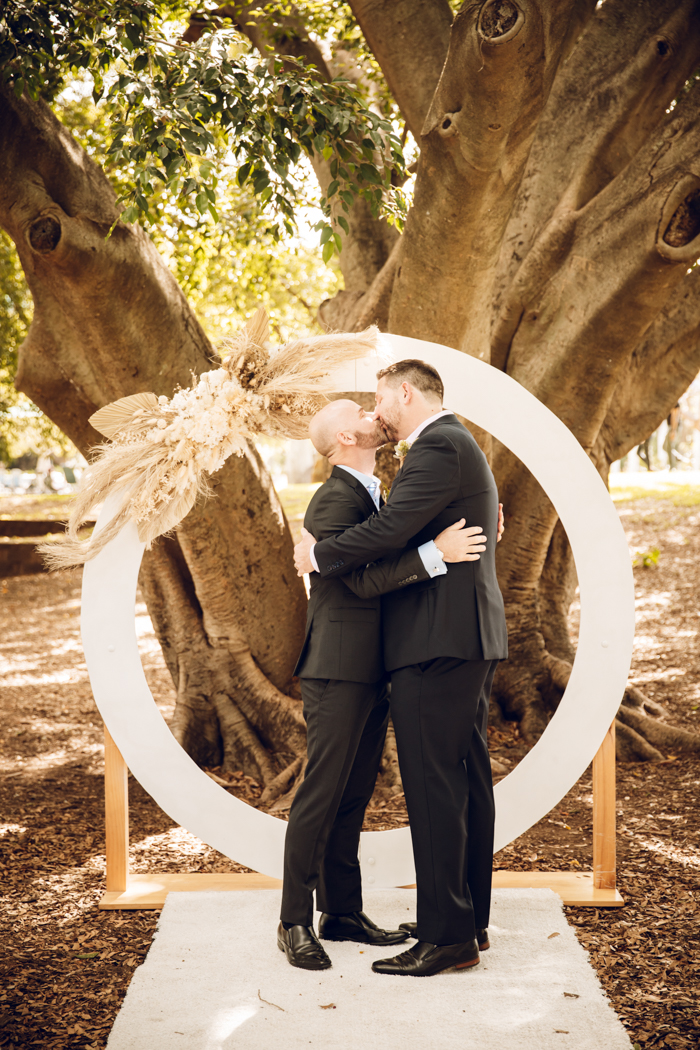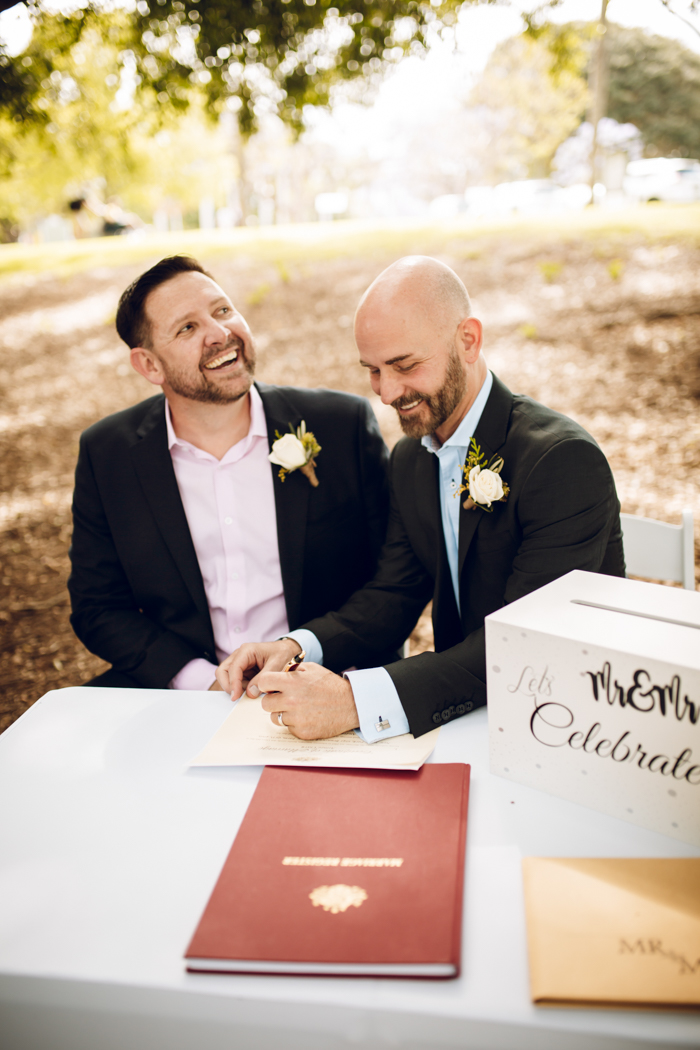 Their Celebrant Created A Ceremony That Was Unique To Them
Our celebrant Aemee was amazing and super thorough. We filled out questionnaires separately and together, and then she provided drafts of her run sheet which we edited together. The ceremony was so intimate yet fun and shareable—we were just full of smiles and laughter, and had the best time.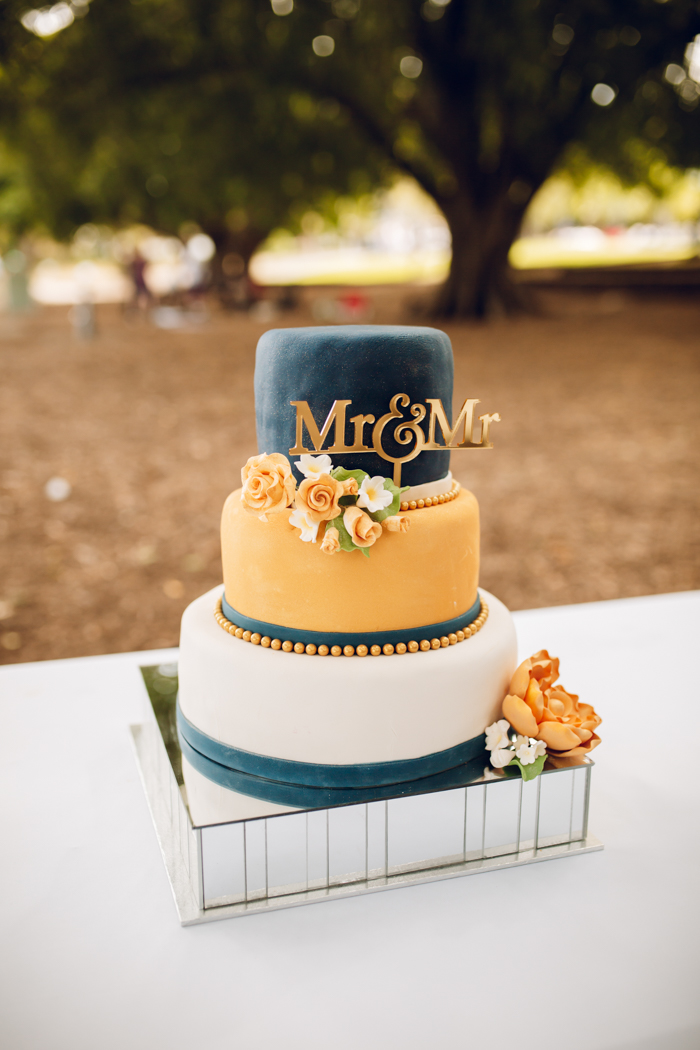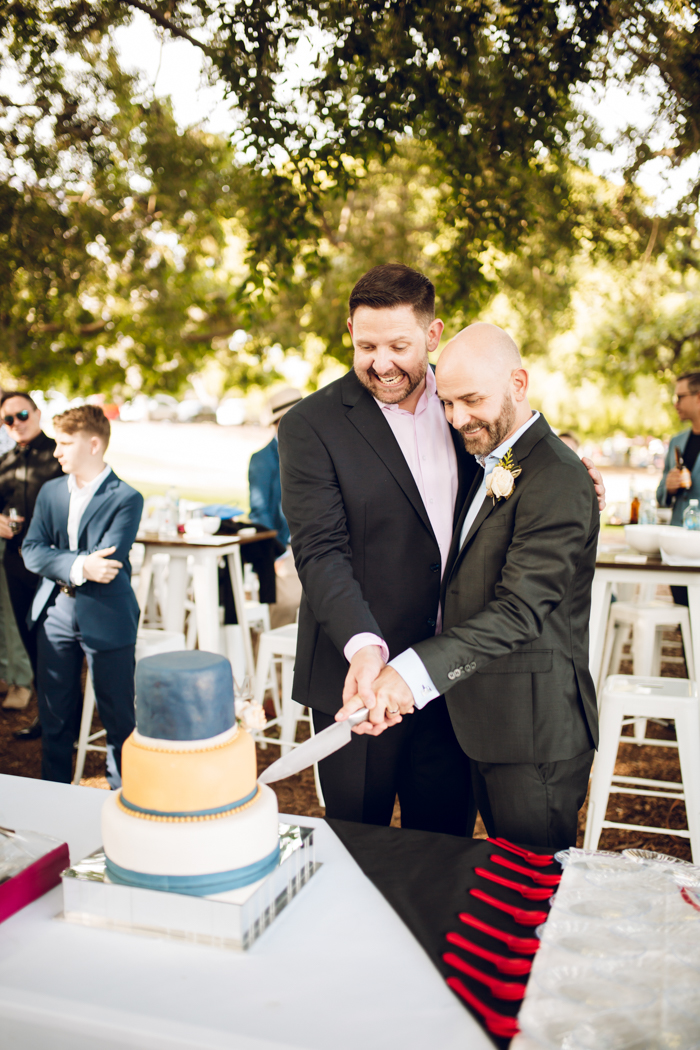 Photographer Jill Kerswill Got Their Chill Vibe
Our photographer Jill Kerswill was great—she totally got into the relaxed feel of the day and our guests loved her.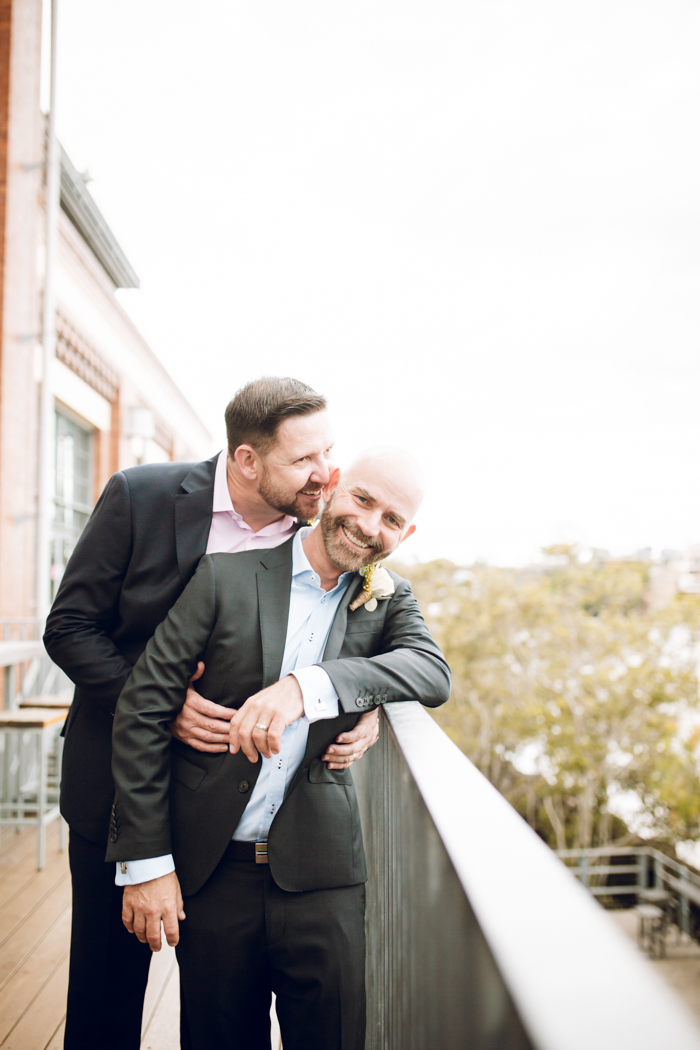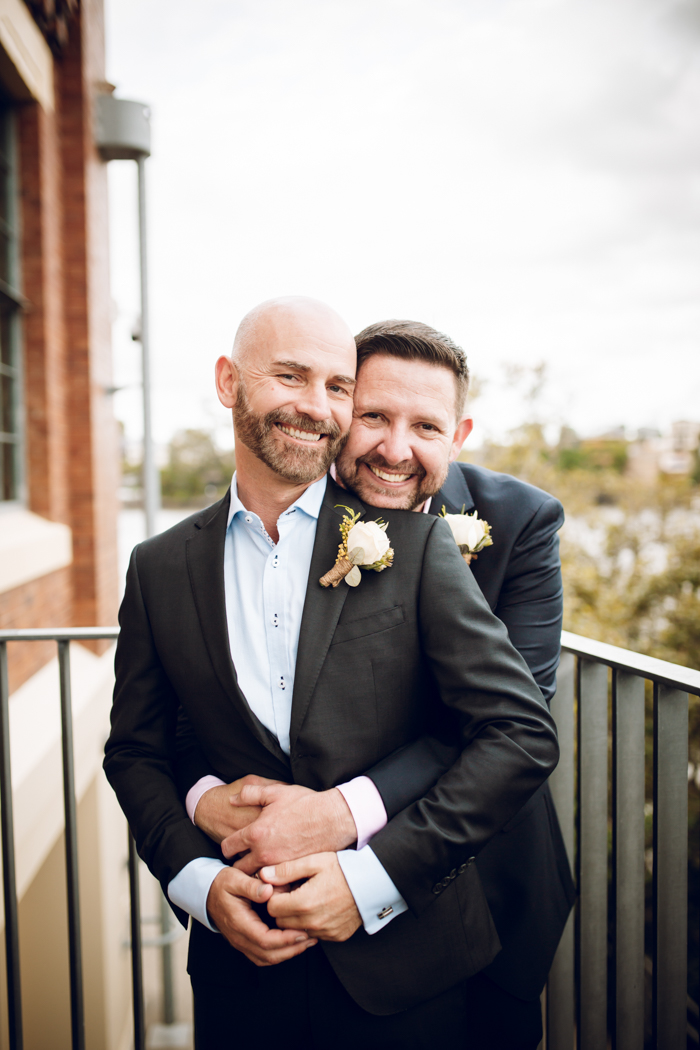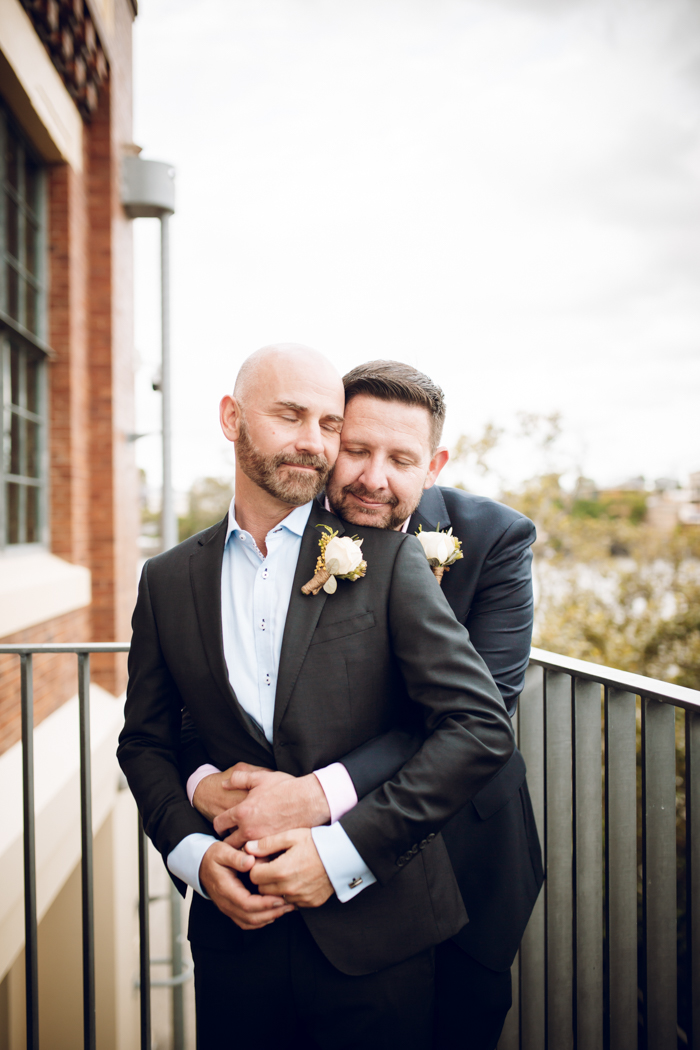 Congratulations to Drew and Kash on their relaxed and outdoor minimalist micro wedding captured beautifully by Jill Kerswill and edited beautifully by Liz Wilson Photography. And of course, a special thank you to Junebug Members With Love – Brisbane Wedding Decorators for sharing their big day with us. To see more of their incredible work, check out their profile in our directory of renowned wedding professionals from around the world.
The more intimate feel of weddings during the pandemic has resulted in fewer rules, allowing couples like Drew and Kash to be more adventurous and to freely create a wedding that truly represents their love, who they are, and what they value.