While many couples fear rain on their wedding day, it's actually considered good luck in many cultures. And Jordan and Deshaun's rainy day Bower Estate wedding is proof that not only is this true, but rain also makes for some seriously beautiful wedding photos! The couple tied the knot in an intimate outdoor ceremony surrounded by Queensland's lush national parks before taking cover in a fairy-lit tent that can only be described as magical.
While Australia's natural beauty during a rainstorm is hard to beat, the wedding fashion was the true star of the show. Jordan looked truly stunning in a blush custom Begitta gown complete with polka-dots and an oh-so-sexy slit, while Deshaun matched nature beautifully in his stone-colored suit. Not to mention the button-down ivory satin Shonna Joy bridesmaid dresses that tied both the bride and groom's looks together perfectly.
So if earthy and effortless is what you're looking for, keep scrolling through to see the beautiful photos captured by A'Daw Photography. And who knows, you may just change your mind about rainy day weddings.
The Couple:
Jordan and Deshaun
The Wedding:
The Bower Estate, Queensland, Australia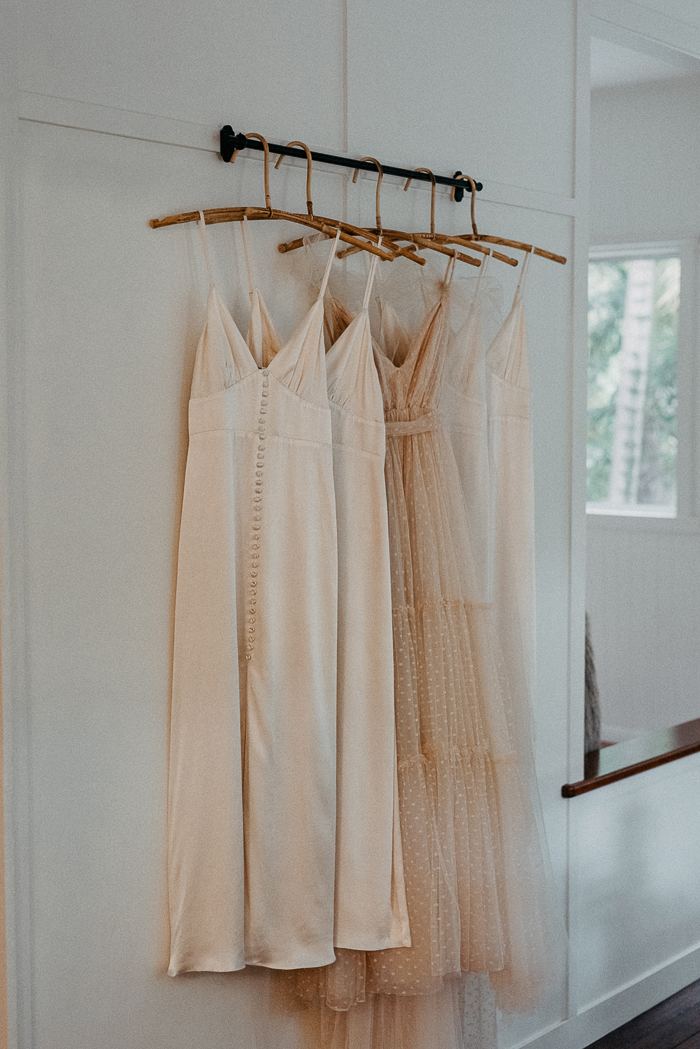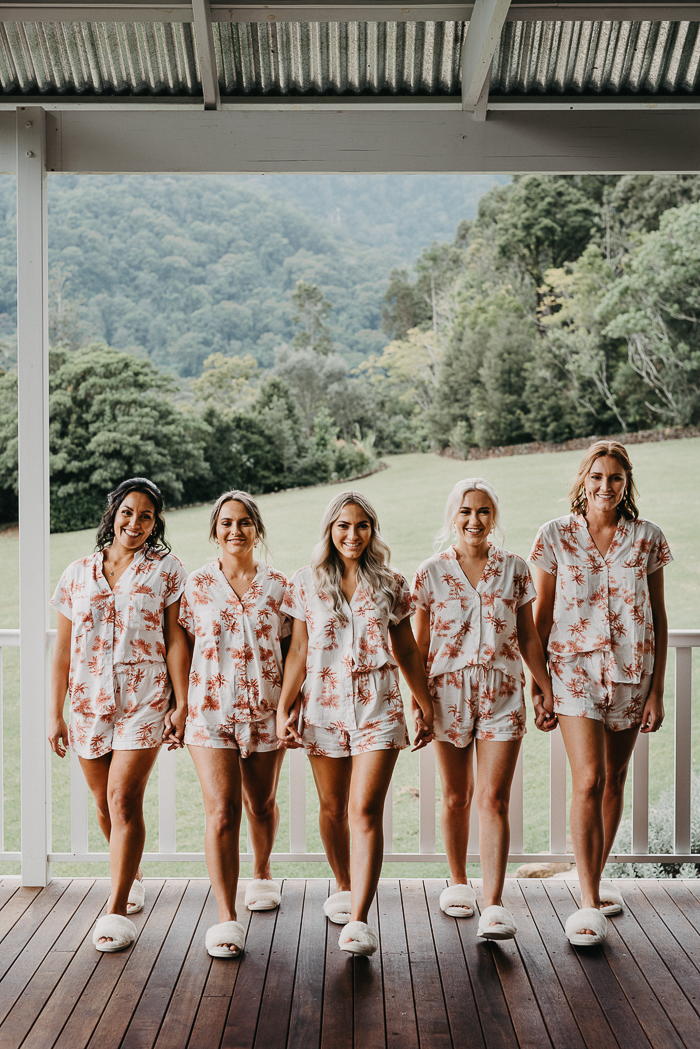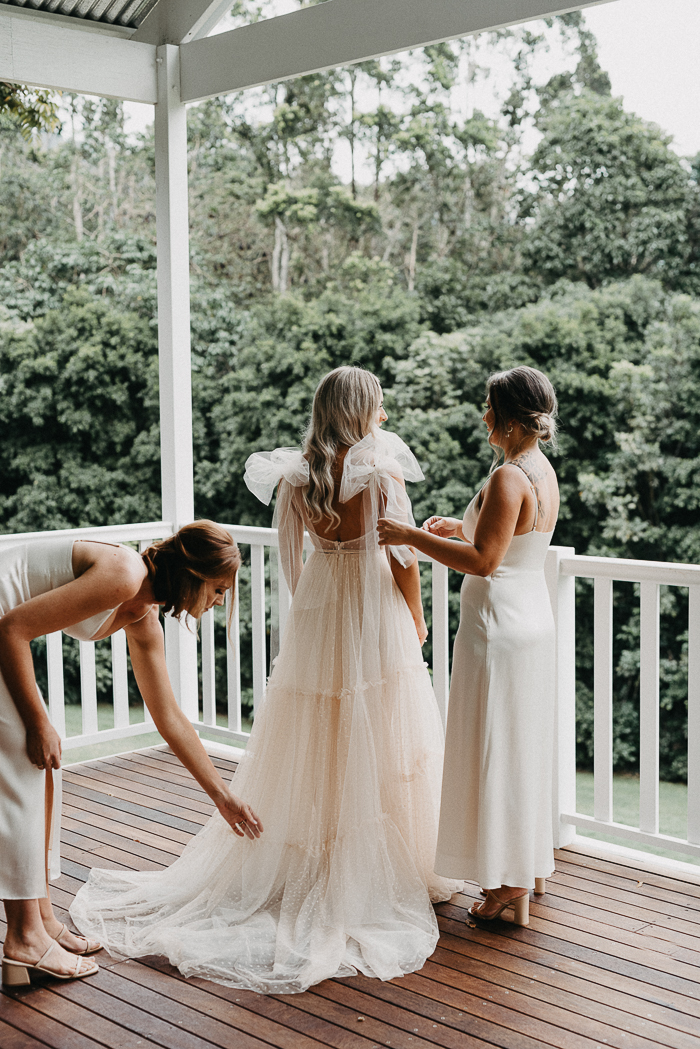 Effortless Wedding Day Fashion
I always knew that our bridal party style would be made up of natural colors. I love unique pieces so getting a custom couture dress made by Begitta was the perfect choice. My bridesmaids wore cream color Shona Joy dresses, and the boys had tailored stone color suits. I would say our overall style was natural and effortless. We had fresh, natural makeup looks by Alex Ouston and simple hairstyles by The Hair Therapist.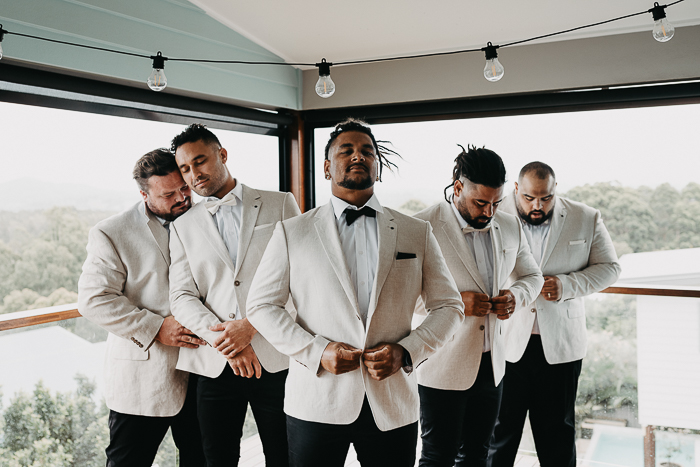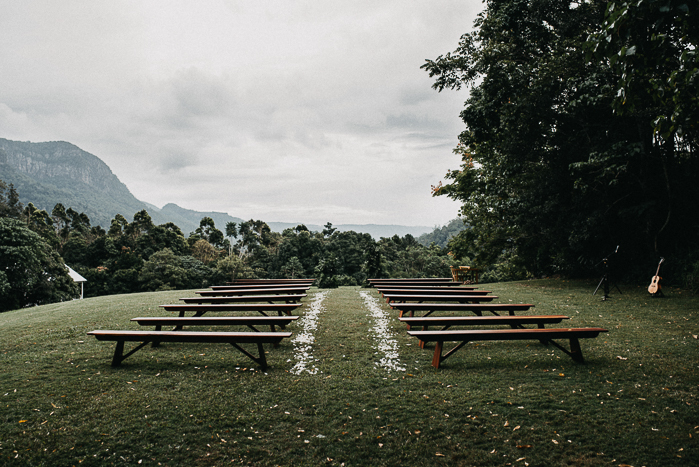 A Memorable Rainy Walk Down The Aisle
We loved the entire day! Even the moments of sprinkling rain. Having all of our closest friends and family together was a pretty overwhelming feeling. There was so much love and happiness amongst everyone, and that's the most special memory for us. We spent the day with everyone we love so much and who loves us. My uncle walking me down the aisle was such a special moment I'll never forget.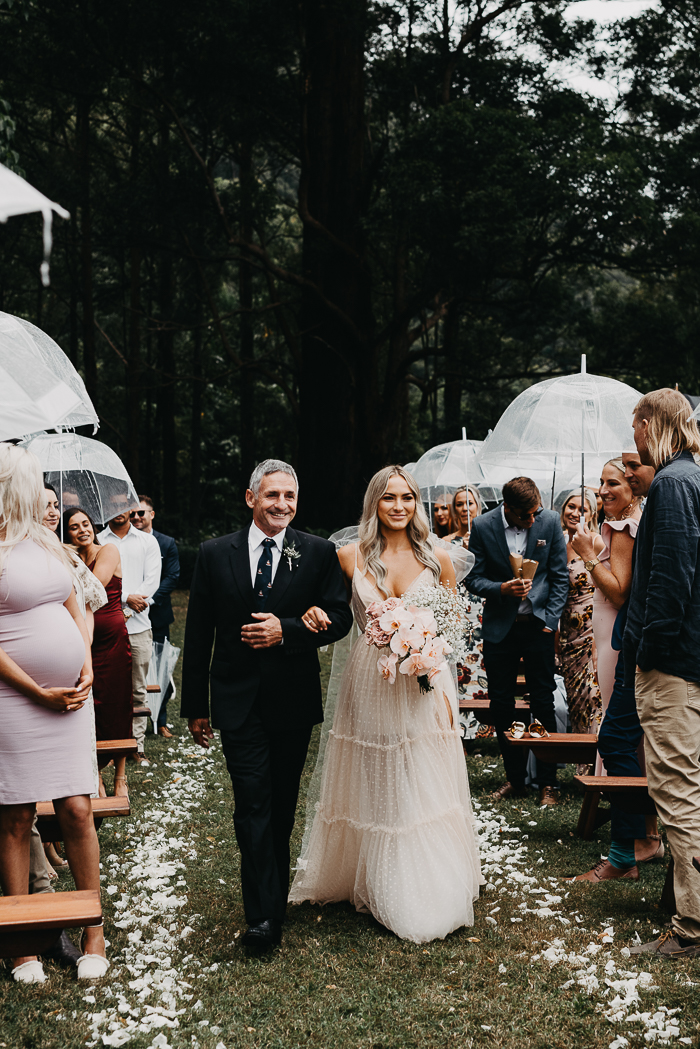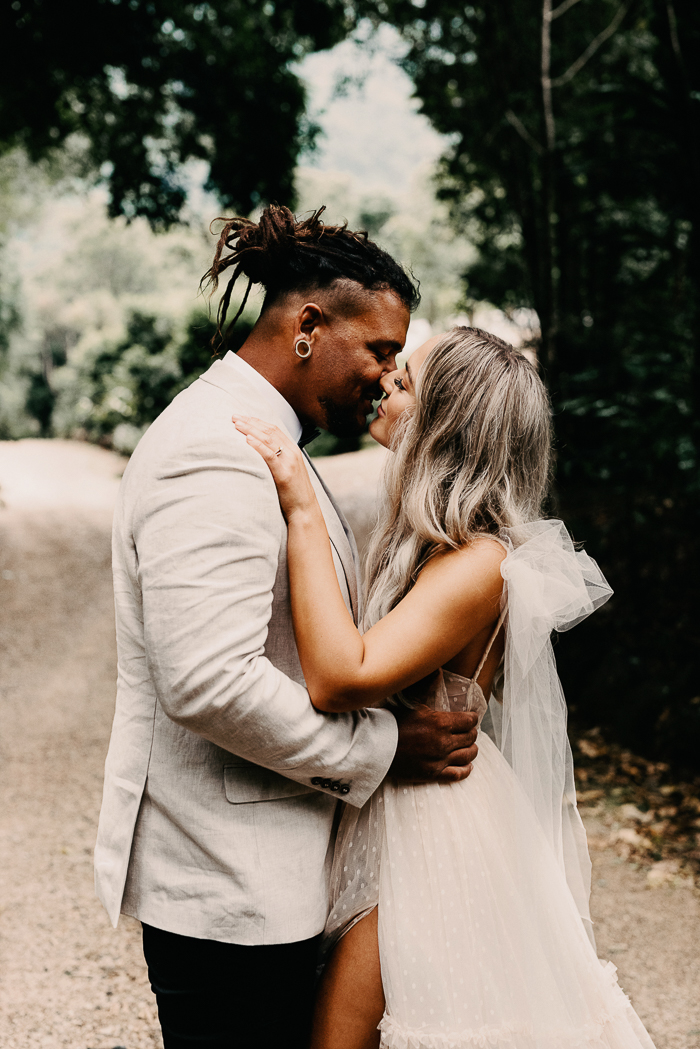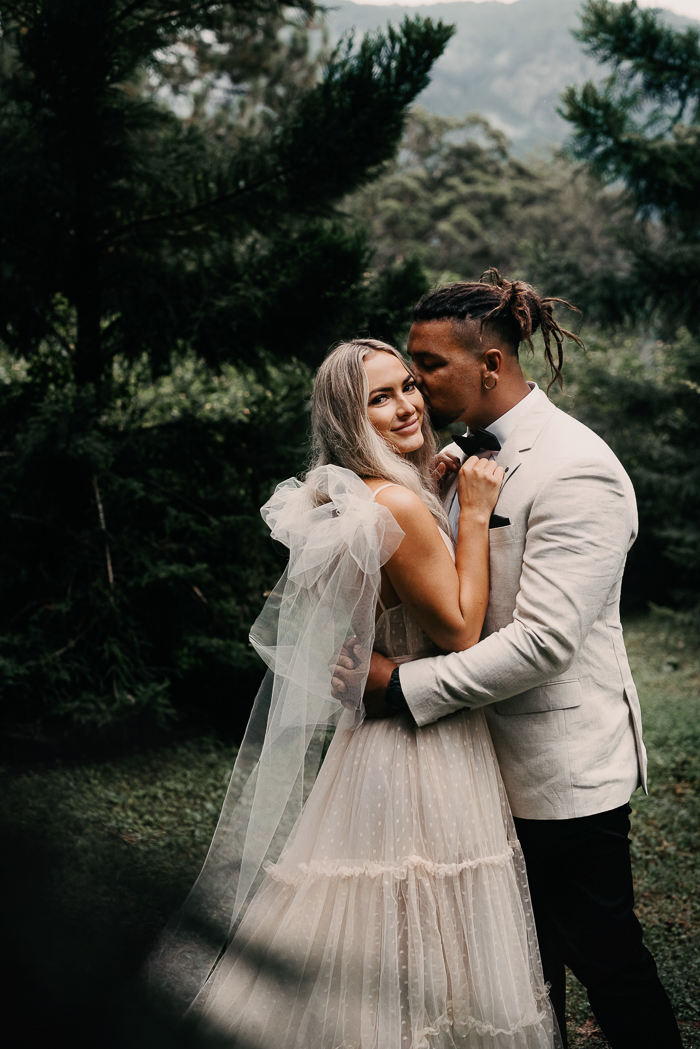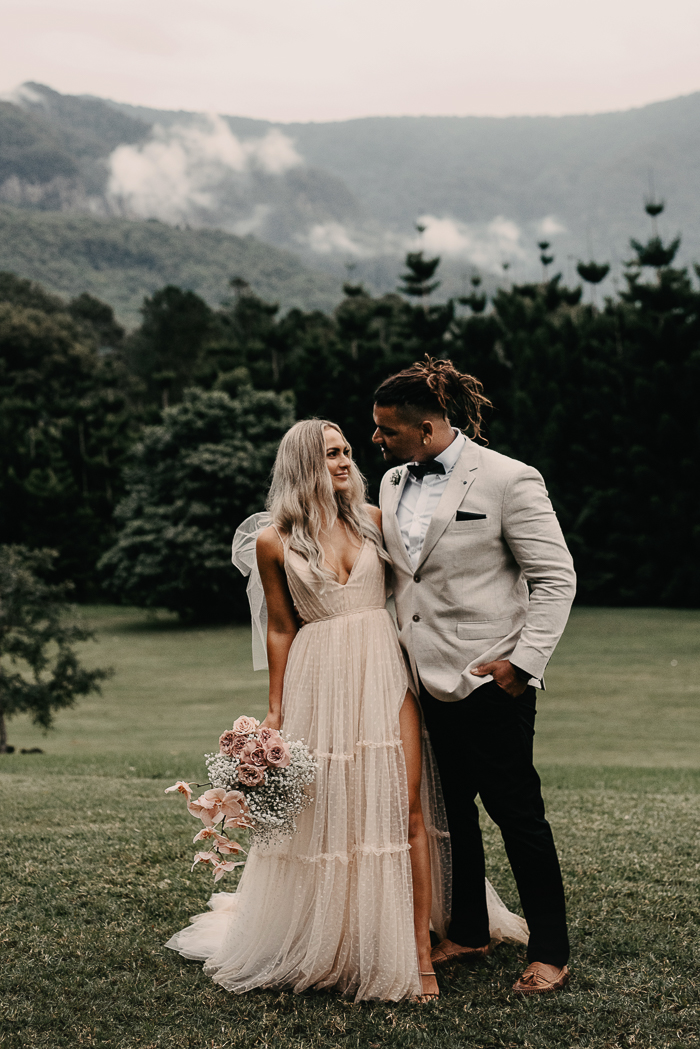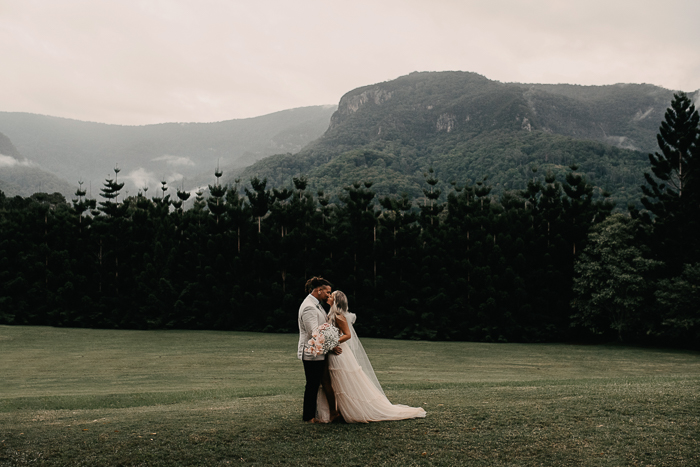 Natural Vibes At The Bower Estate Wedding
Our wedding style was natural, effortless, and unrefined. It was made up of earthy, neutral color tones and was set amongst endless lush greenery and fairy lights. We had a family-style banquet and a beautiful caravan bar for everyone to enjoy. Our wedding had the most magical feel. It was filled with timeless selections that I know we'll be obsessed with forever!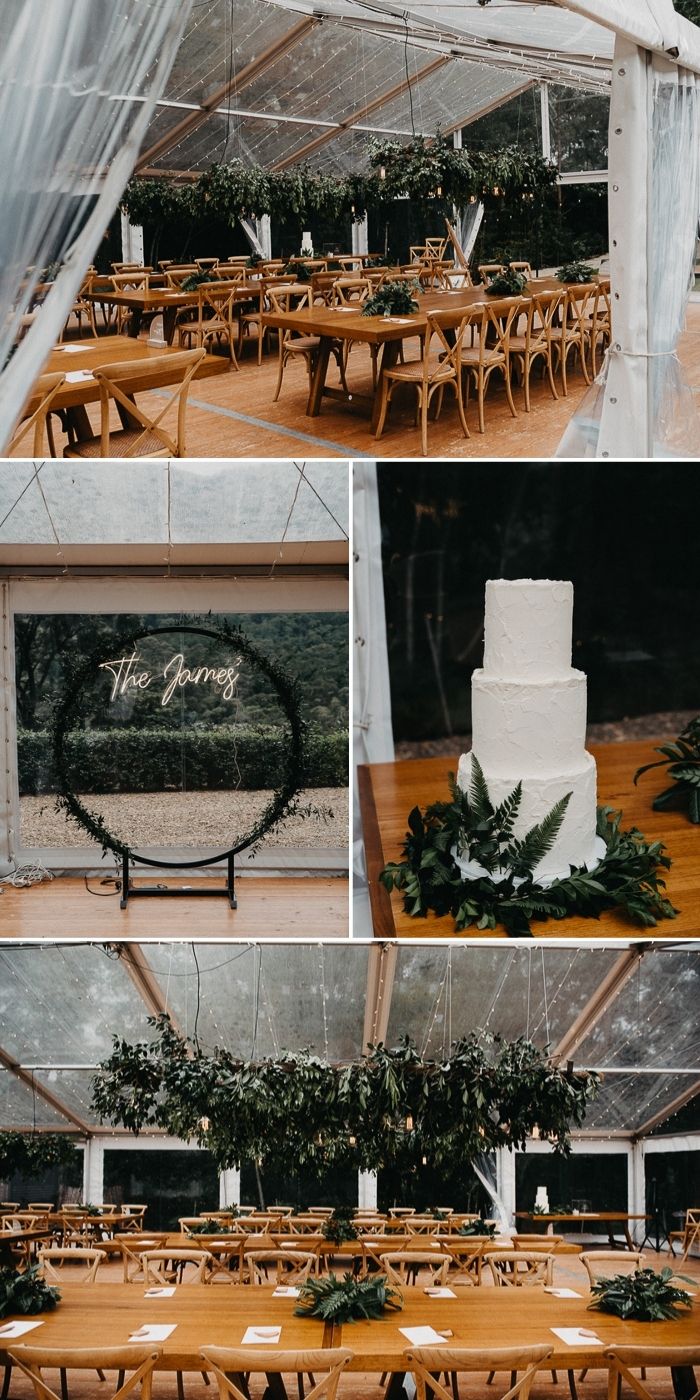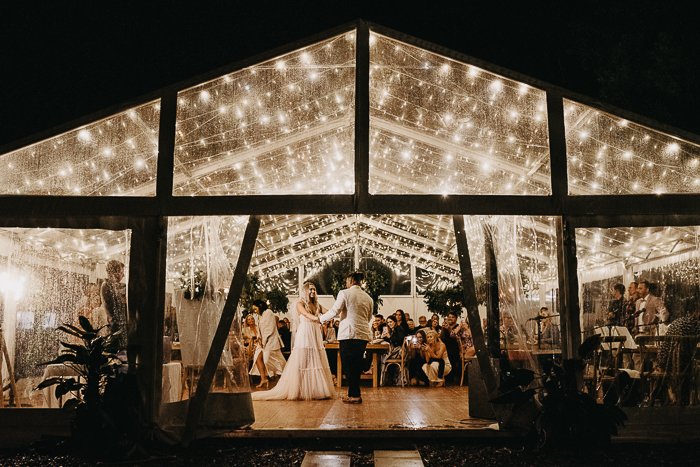 Congratulations again to Jordan and Deshaun on their rainy day Bower Estate wedding! Big thank you to A'Daw Photography for capturing and sharing their special day with Junebug. To find the photographer of your dreams who will help you capture every detail of your wedding, be sure to check out our directory of talented wedding photographers from around the world!