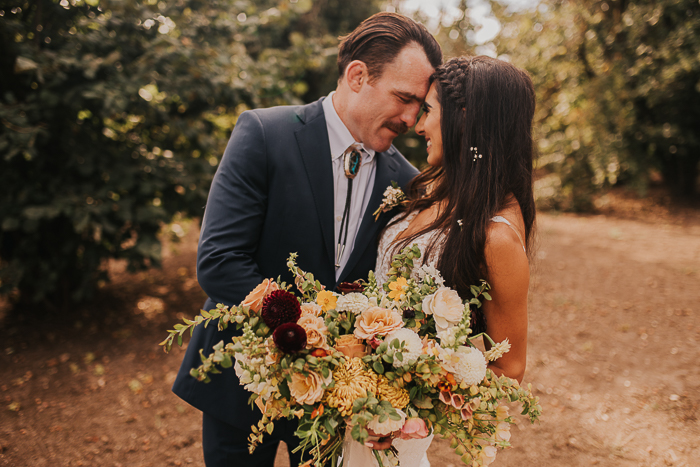 What happens when it's a wedding planner's turn to plan her own special day? Pure magic. Having planned multiple weddings at The Old Schoolhouse, Lenna knew that she wanted to tie the knot with Patrick amongst the orchards. With the help of planner Olive + Rust—yes, even wedding planners need planners too—the couple created an autumnal celebration that featured Oregon's natural beauty and changing seasons.
Thanks to the deep gem colored hues, large neutral floral arrangements put together by Brier + Ivy, and the large dining table set amid the trees, Lenna and Patrick's special day was as cozy as it gets. Along with the whimsical touches, the pair also made sure they stayed true to who they were with bolo ties, giant shaved ice from Wailua Shaved Ice, and a wedding logo that acted as a tribute to Patrick's career in MMA. Let this serve as a reminder to always include small details that are special to you and your partner–it makes your wedding more memorable.
We could go on about this harvest lovefest, but we'll let the photos that Baylee Dennis Photography captured do all of the talking. Grab your hot cup of coffee and keep scrolling to be transported to a fall wonderland.
The Couple:
Lenna and Patrick
The Wedding:
The Old Schoolhouse, Newberg, Oregon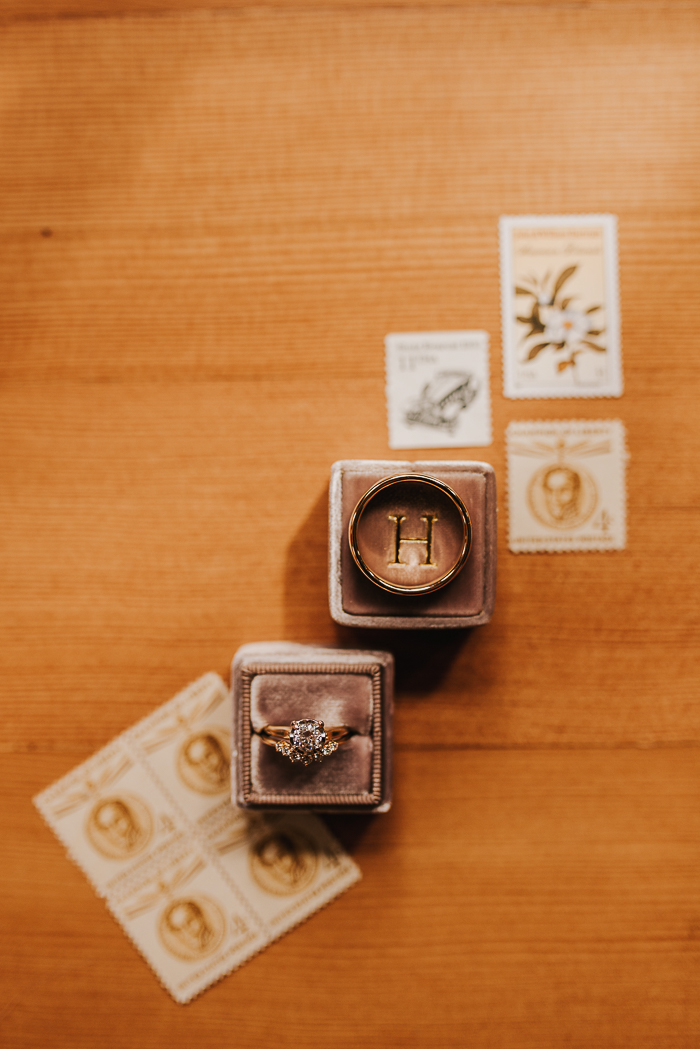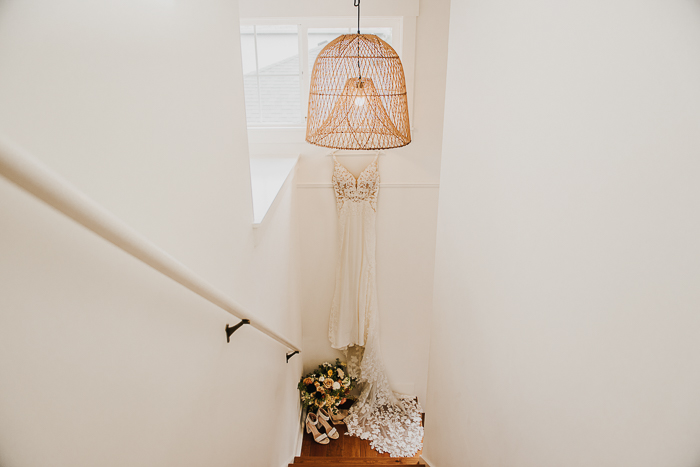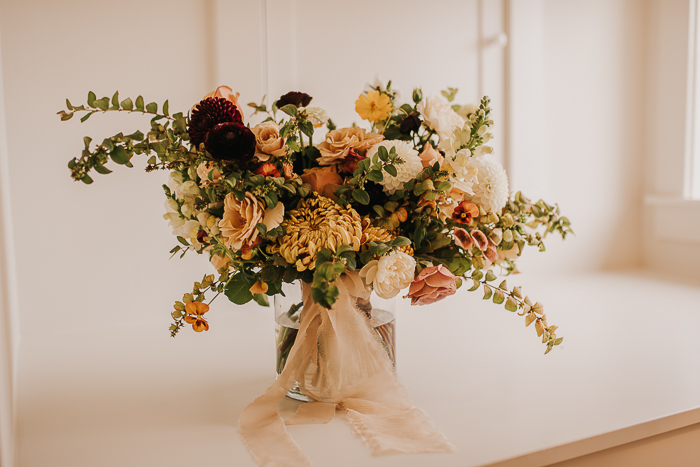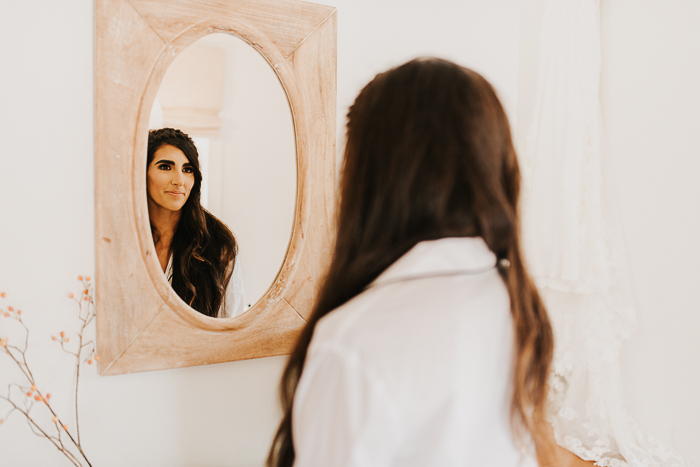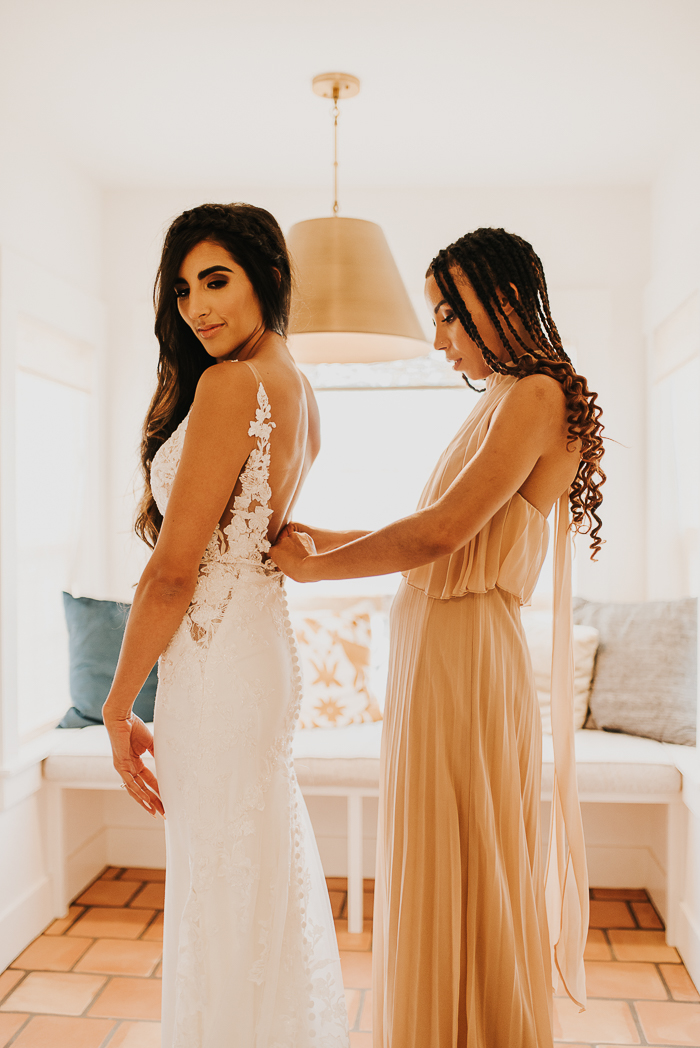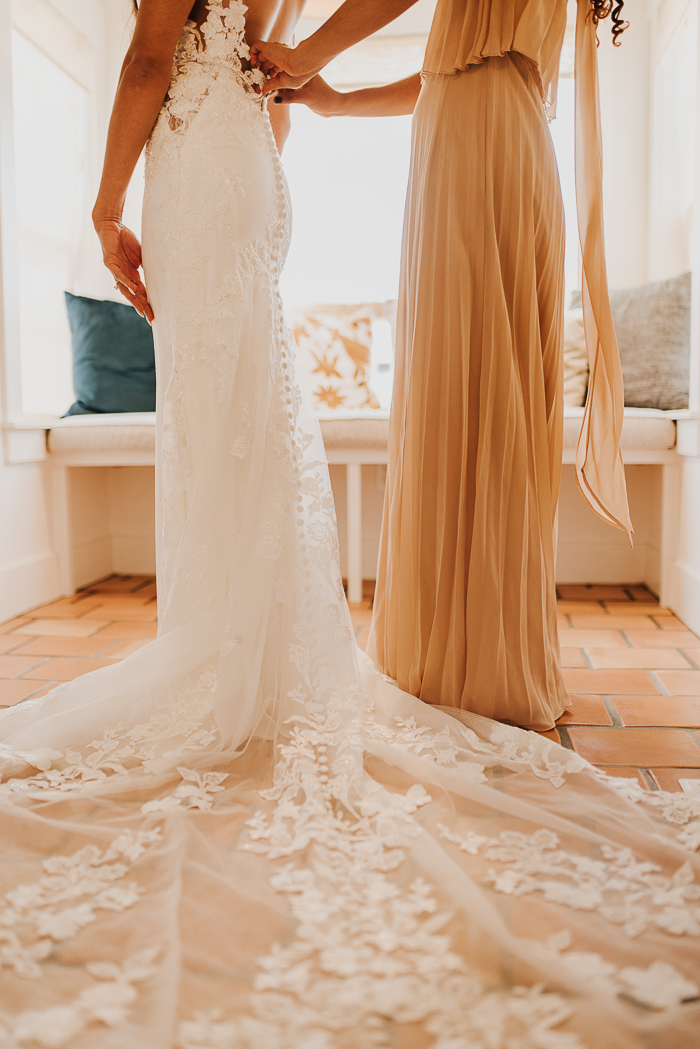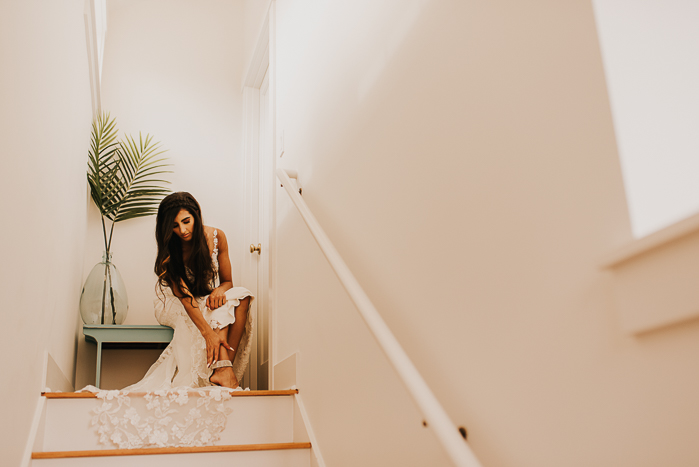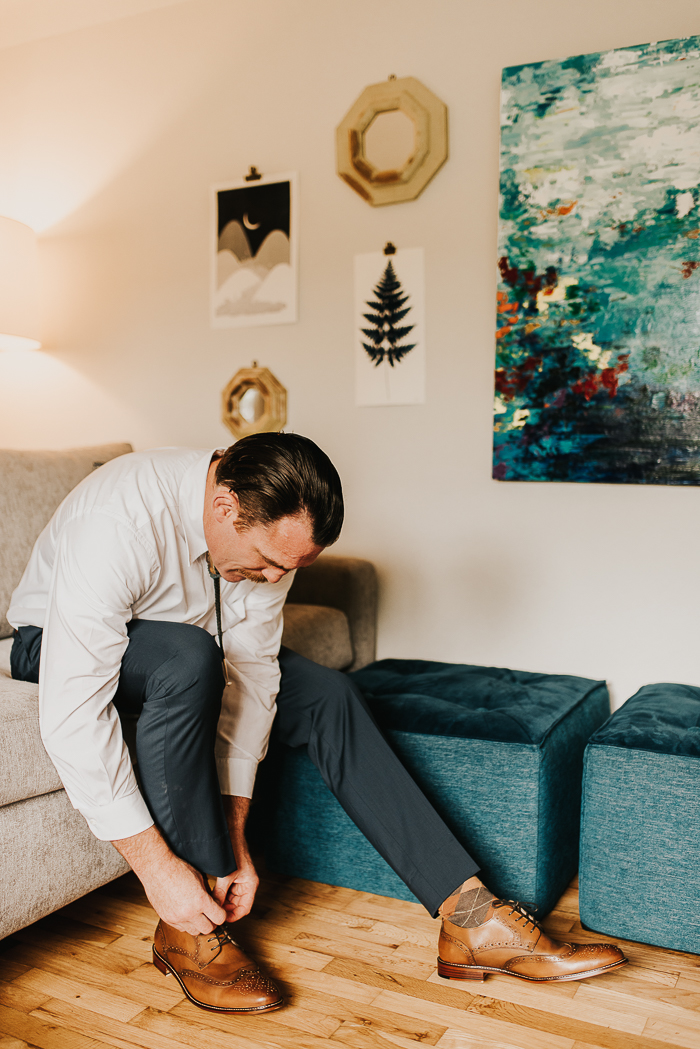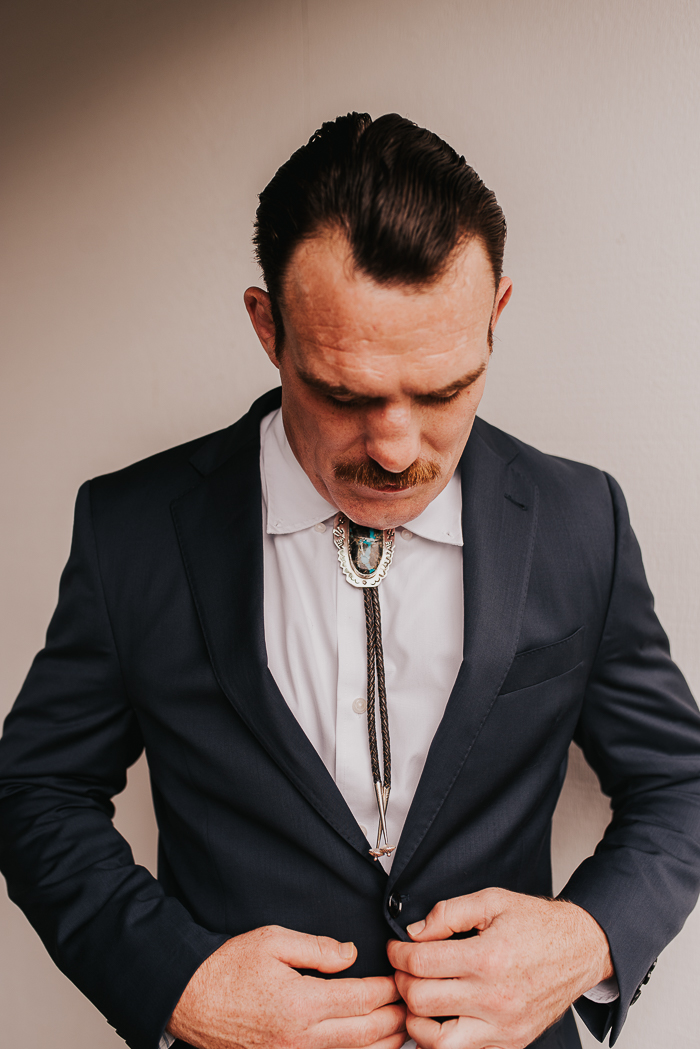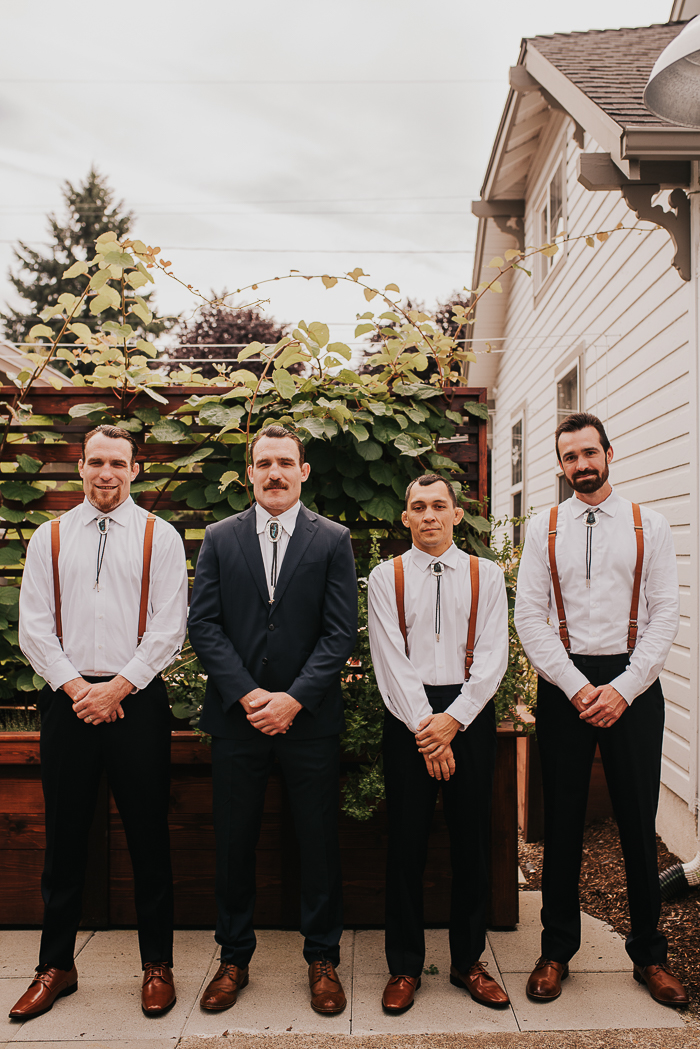 Seasonal Wedding Vibes
I wanted my wedding to be kind of a "farewell to summer/hello to fall" celebration—a nod to the change of seasons in the Pacific Northwest. For the tablescape and wedding color palette, I took cues from the natural surroundings of the Oregon wine country. We chose neutral decor with pops of marigold, forest green, and maroons–colors typical to a Pacific Northwest fall.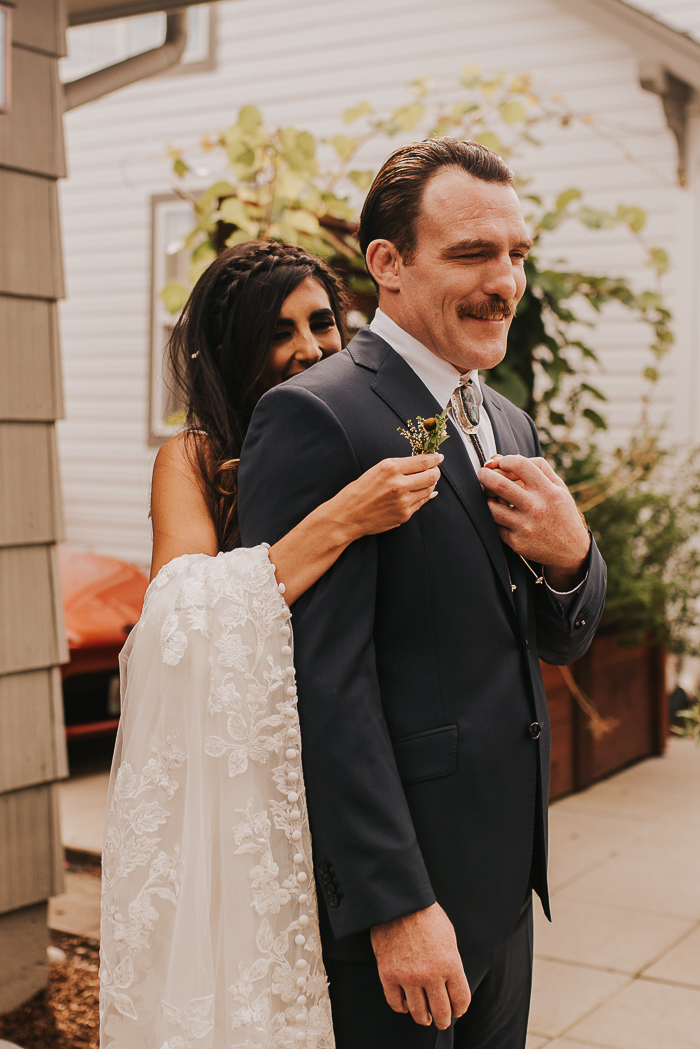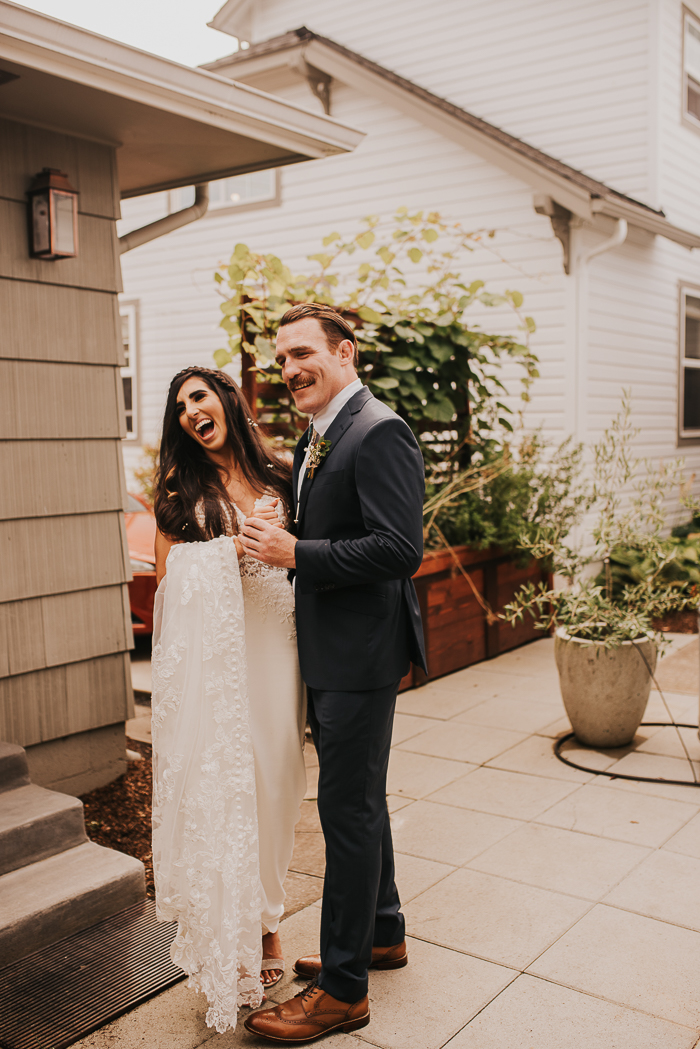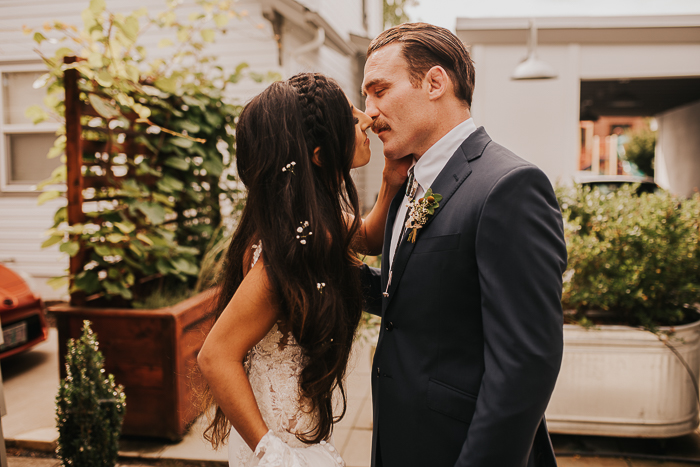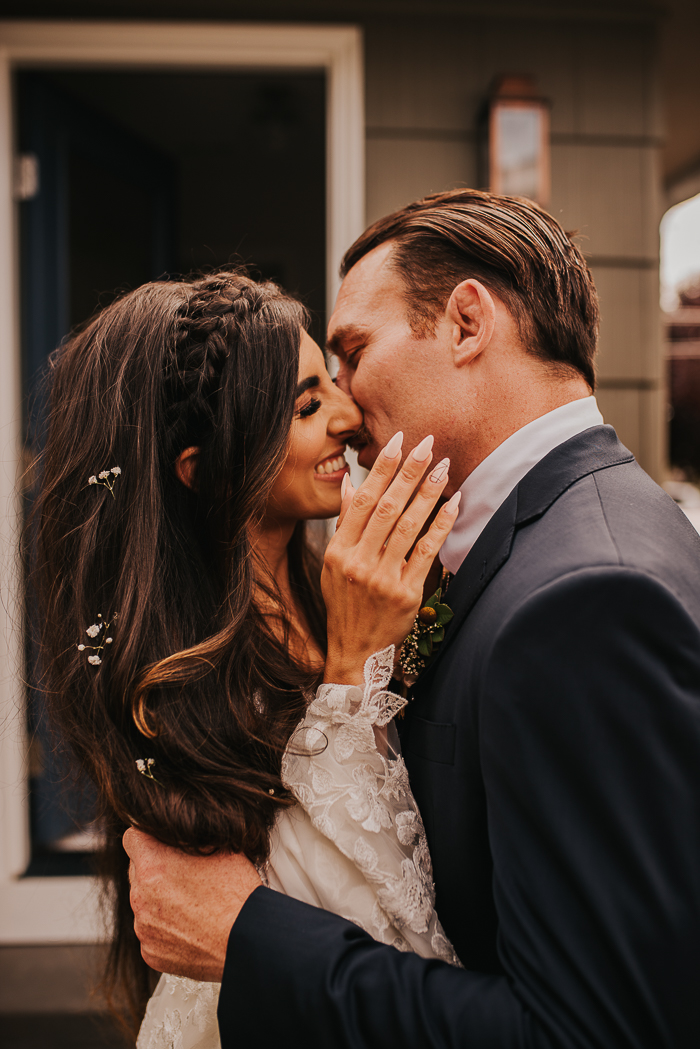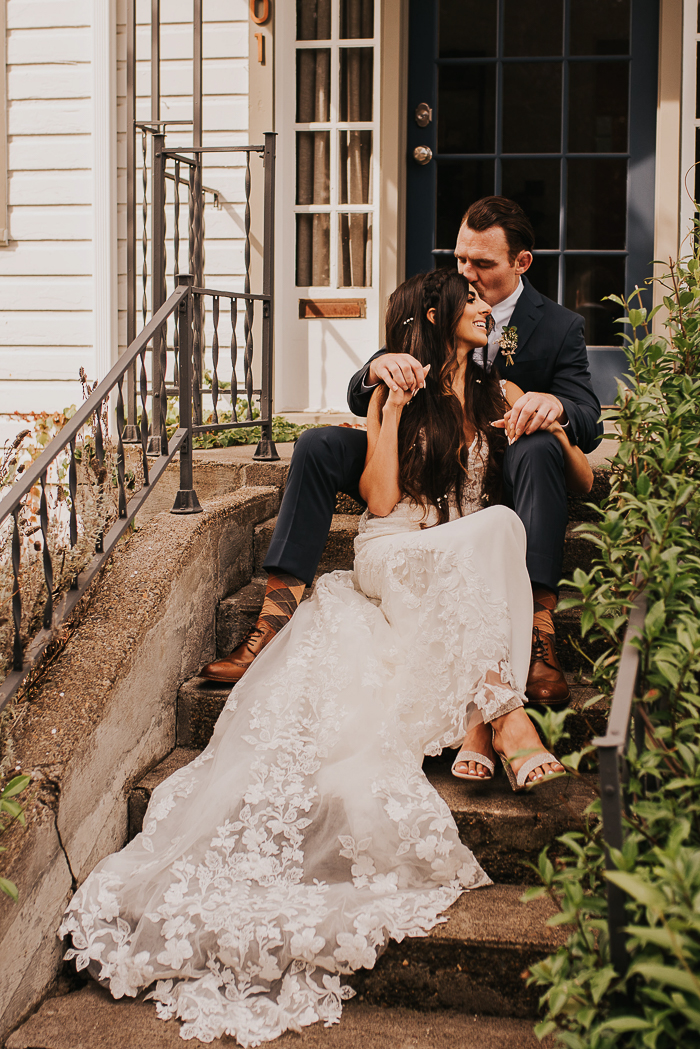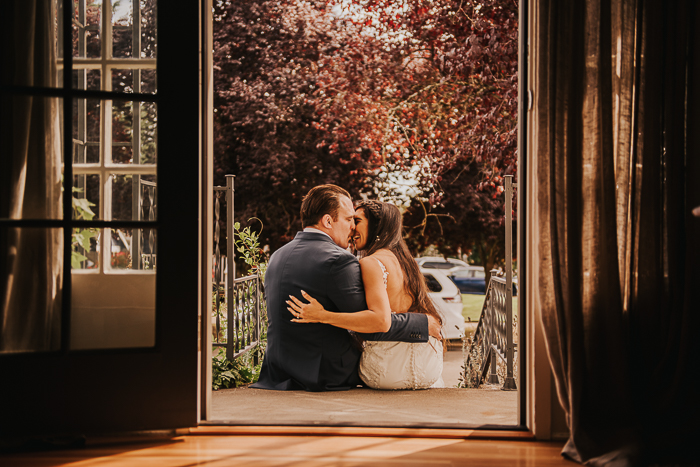 Why The Old Schoolhouse
I had coordinated weddings in the past at the Old Schoolhouse, and it didn't take me long to fall in love with the space myself. In my years as a wedding planner, I hadn't seen anything like it. There are so many layers to the venue, yet everything is in such close proximity. It was almost like being in three different spaces at once. I saw us committing our vows to one another inside the schoolhouse and then opening the side door to enjoy a cocktail on the vast garden lawn. Or we could walk out of the schoolhouse foyer to see a cozy farm table dinner in the orchards. The venue is both dynamic and simple.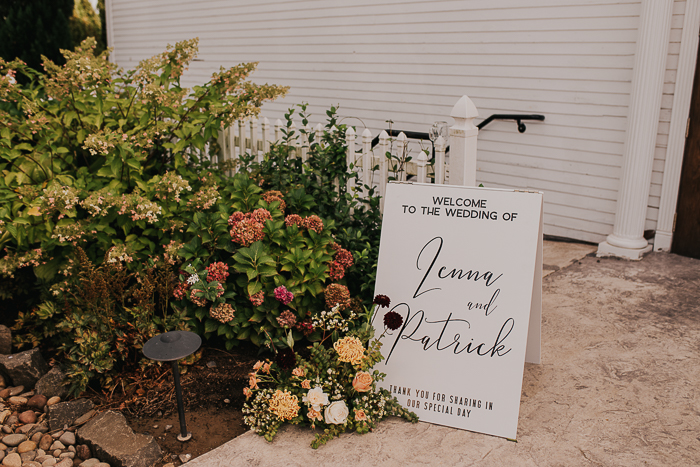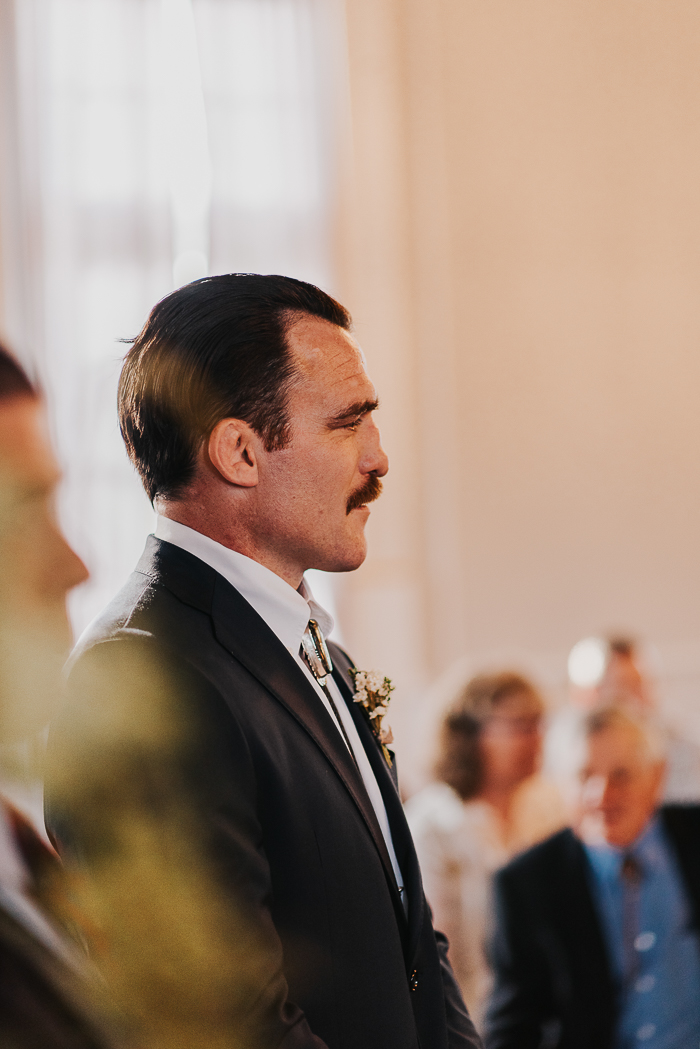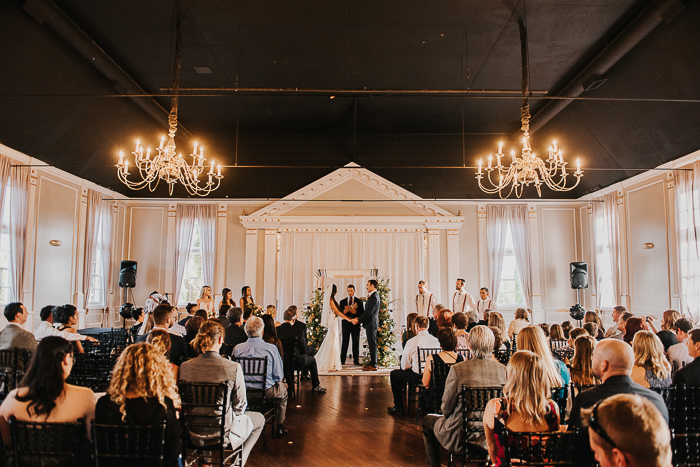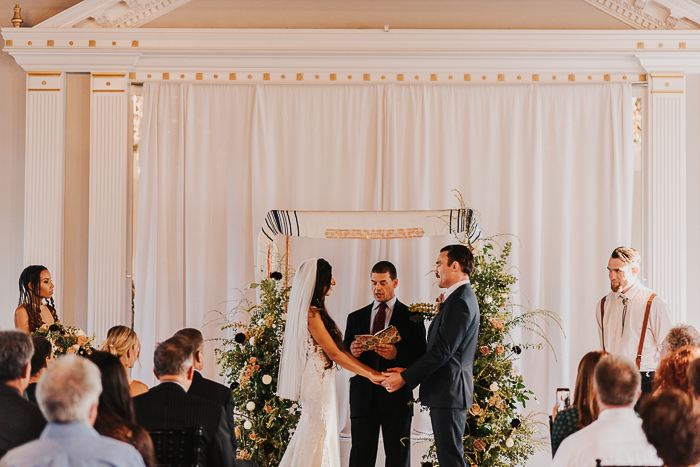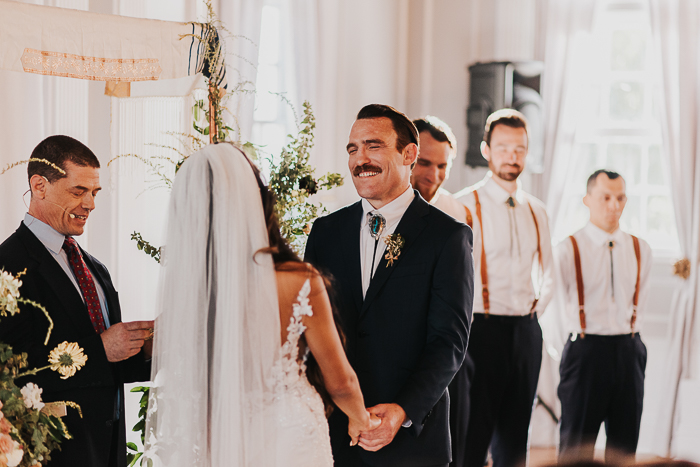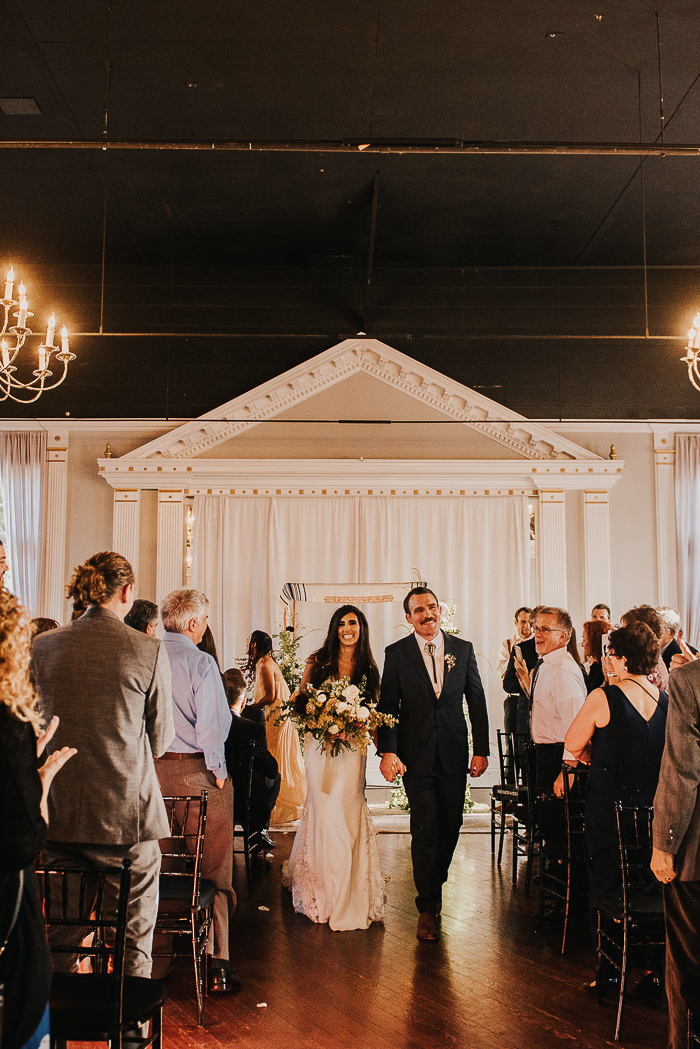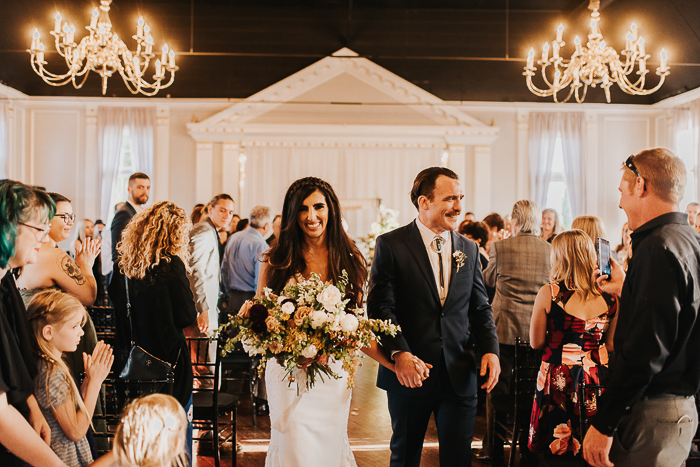 An Emotional Moment
There is a photo of Pat and me in the Schoolhouse foyer right after the recessional, at the end of our ceremony. I didn't think anyone was around when my emotions got the best of me, and I melted right into him and started bawling right then and there. Of course, I should have known, our brilliant photographer, Baylee, caught it right before the guests flooded into the space. And I'm so happy she did!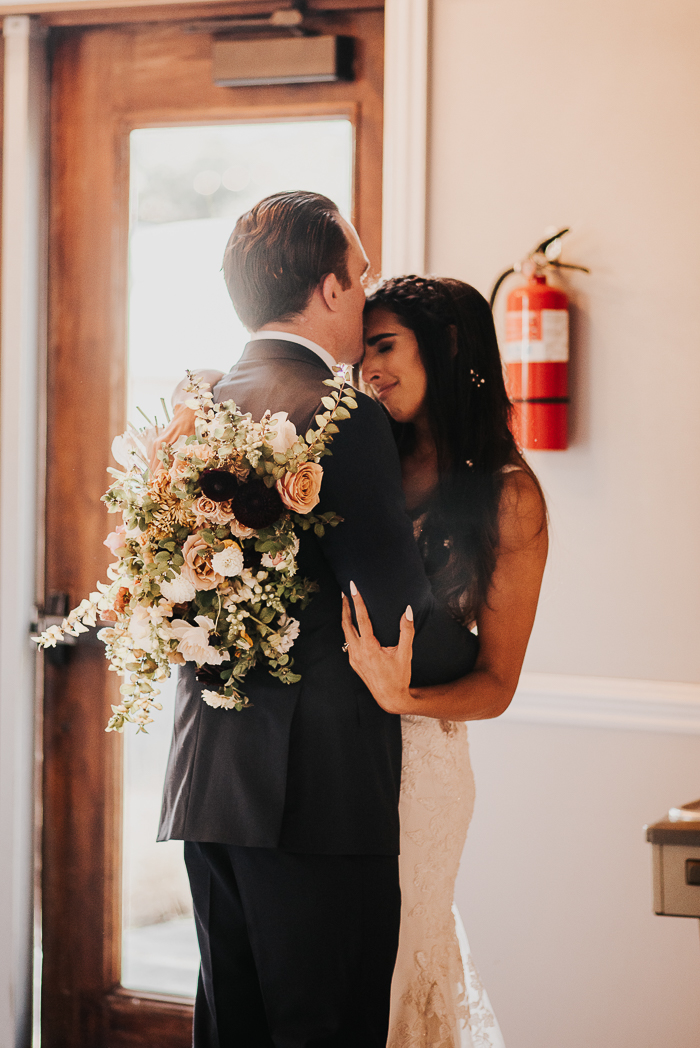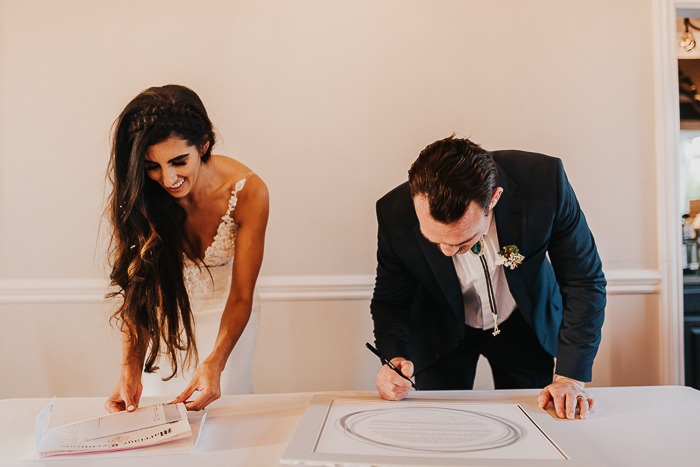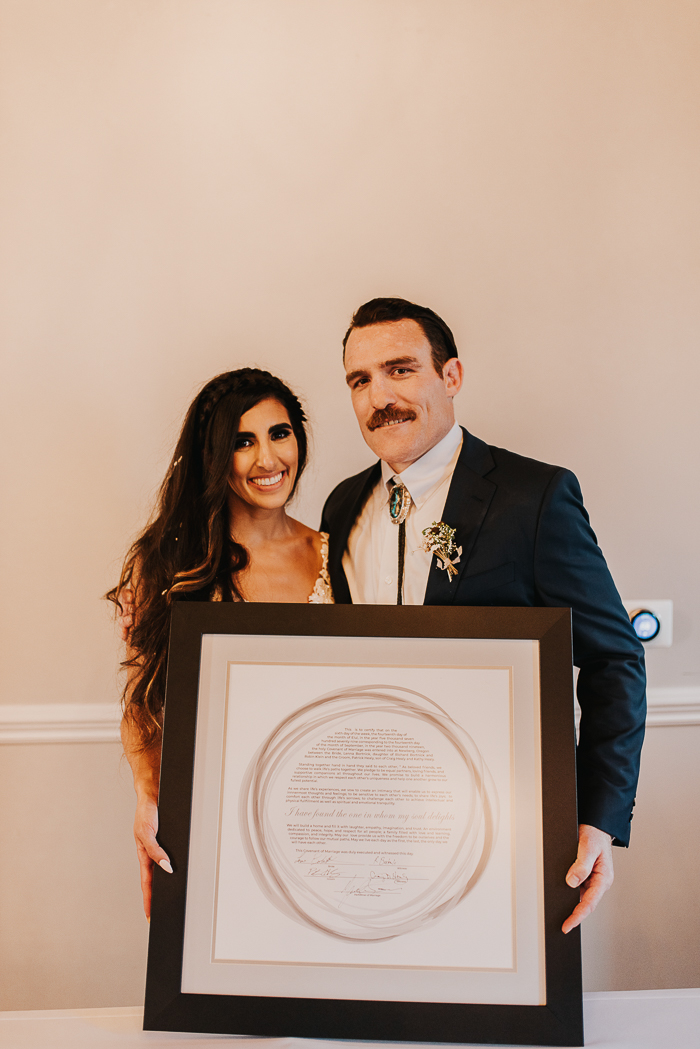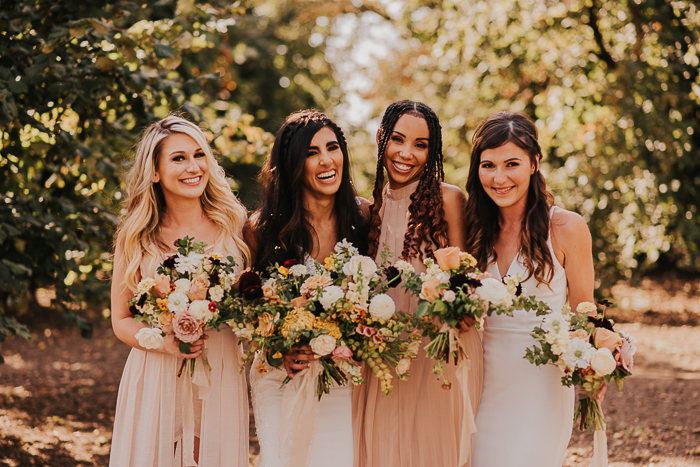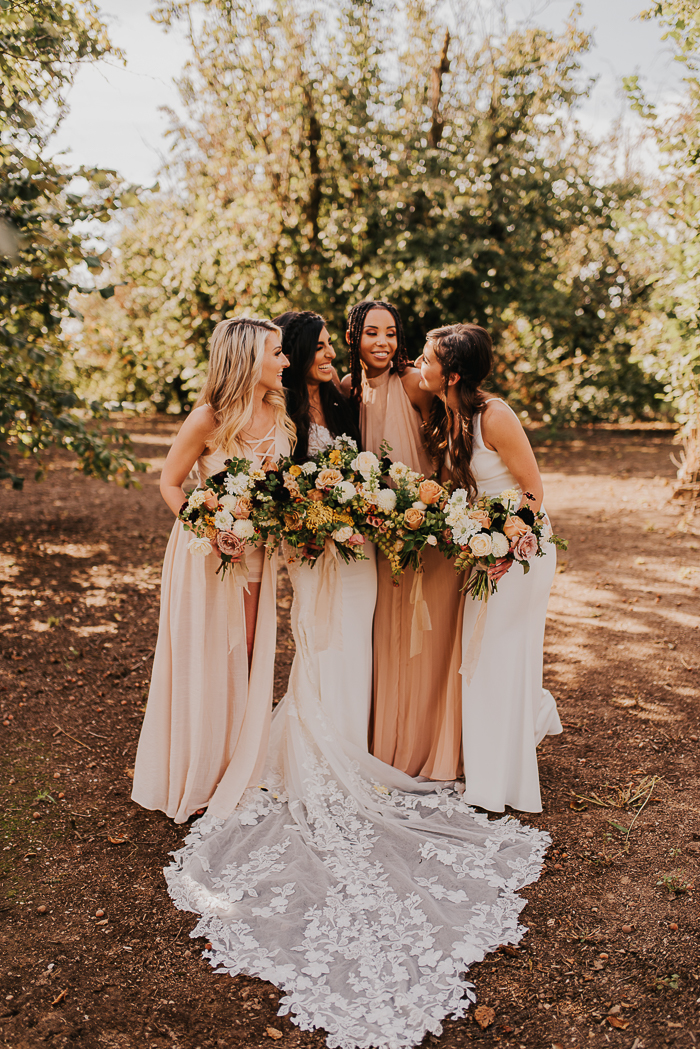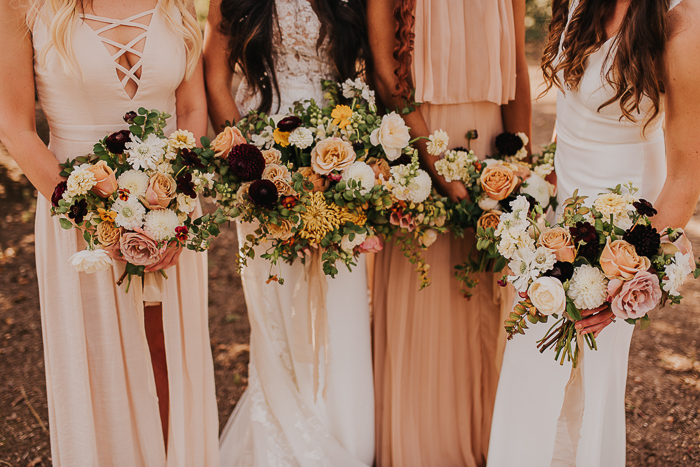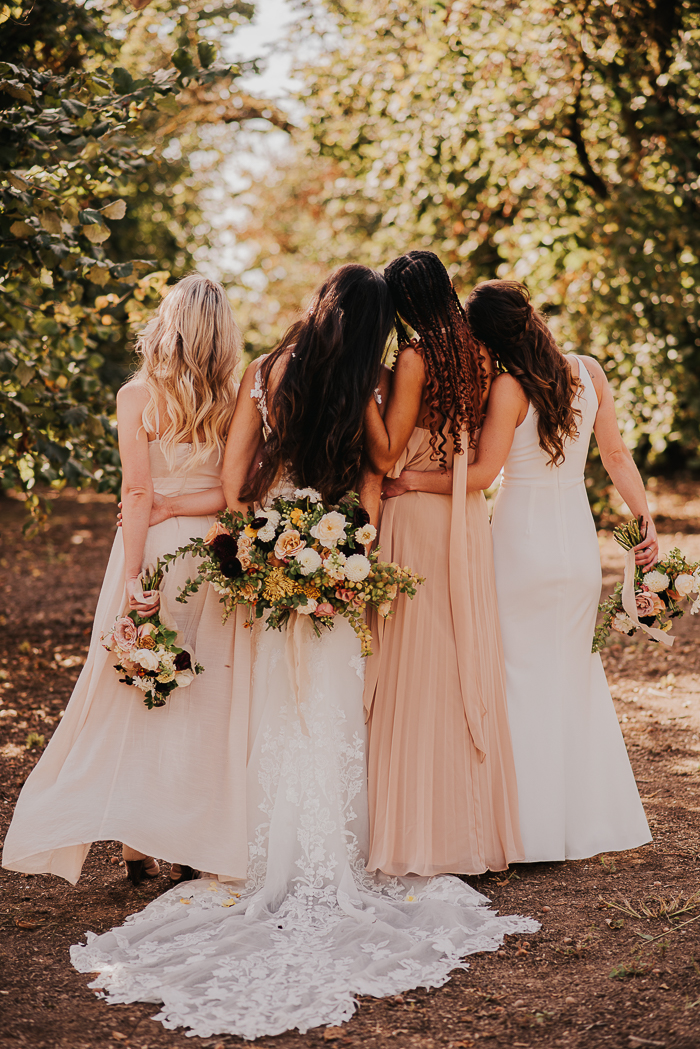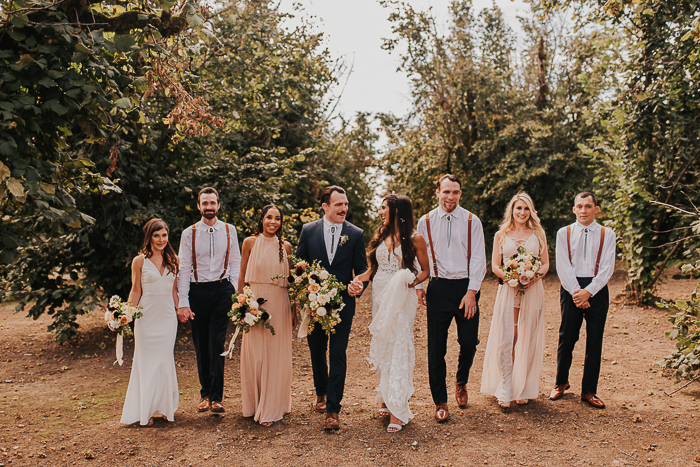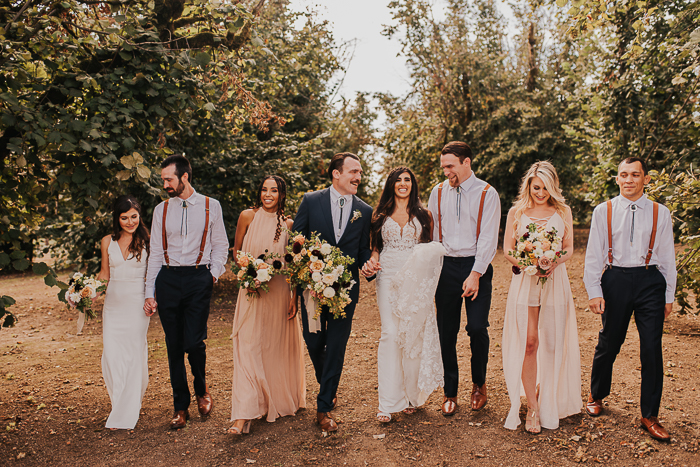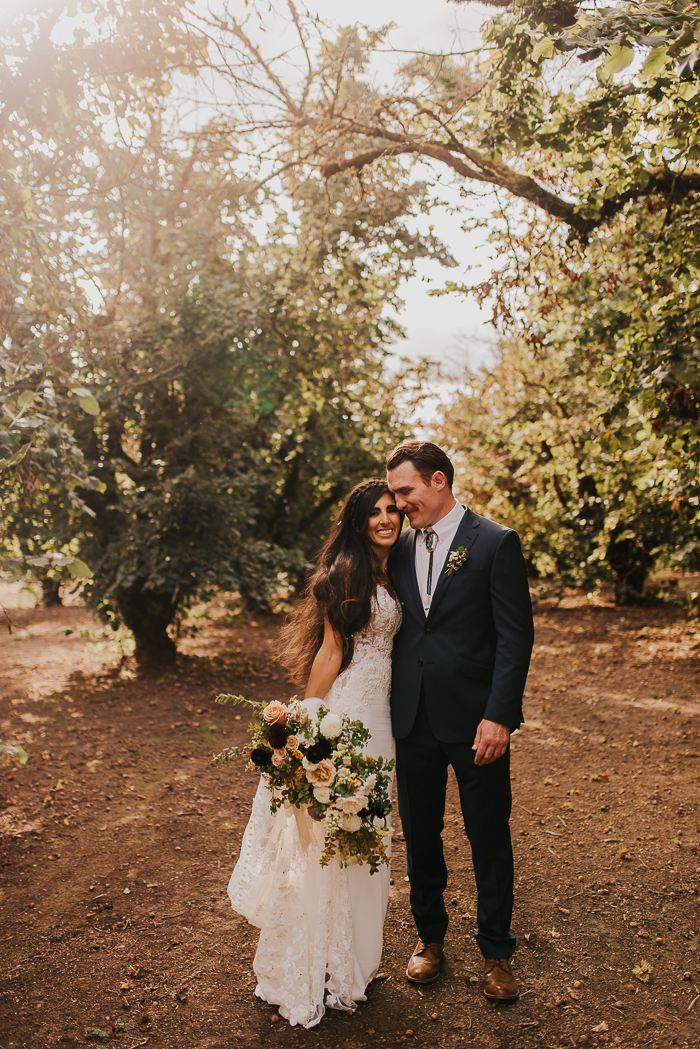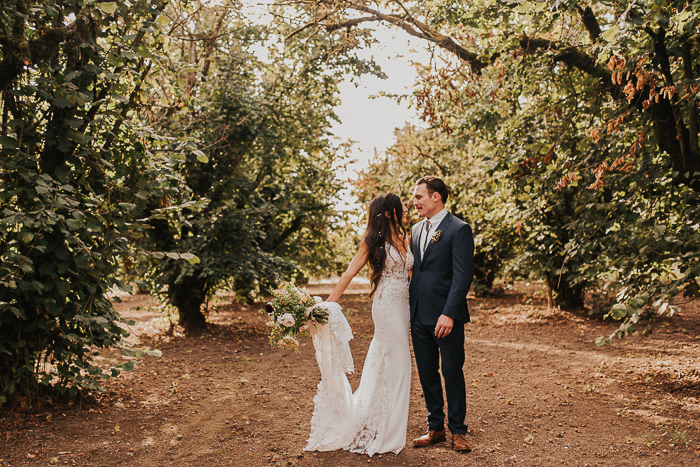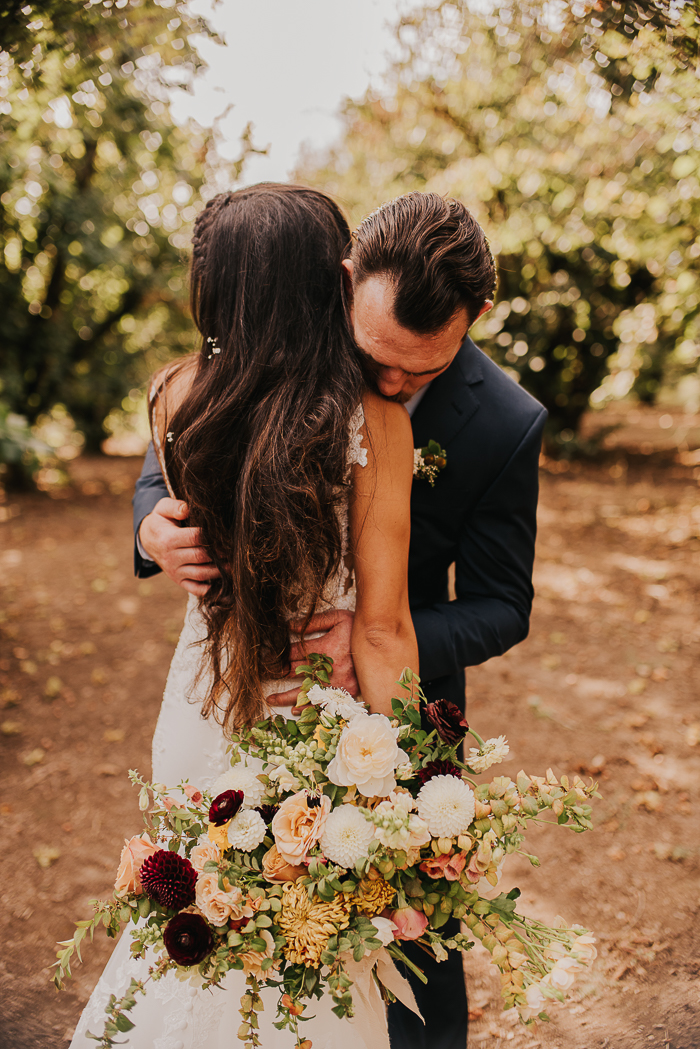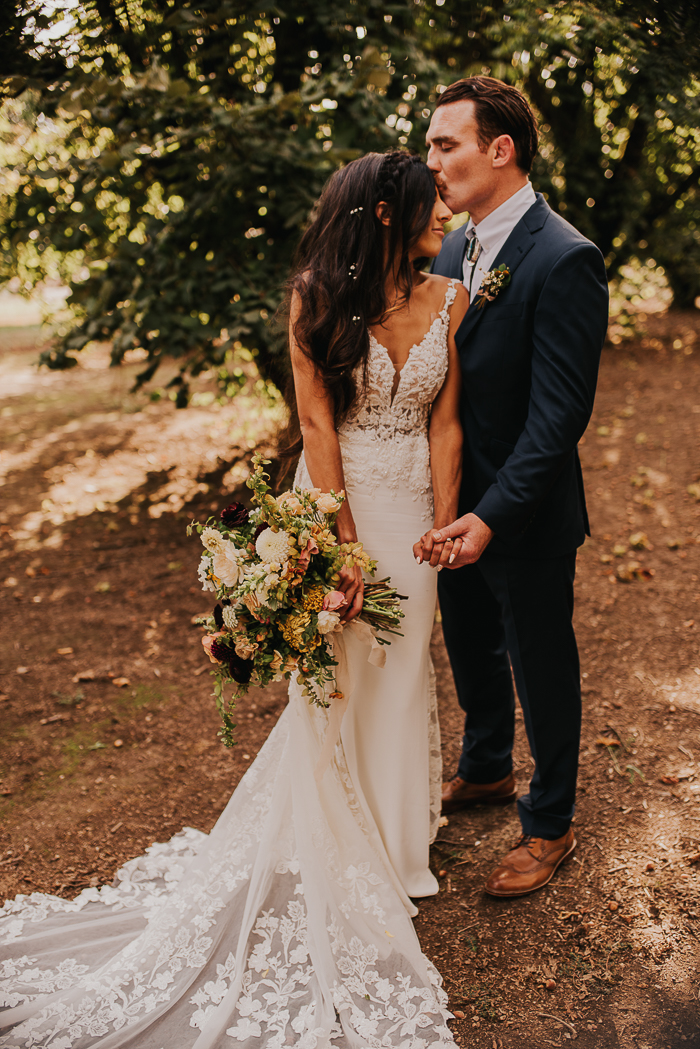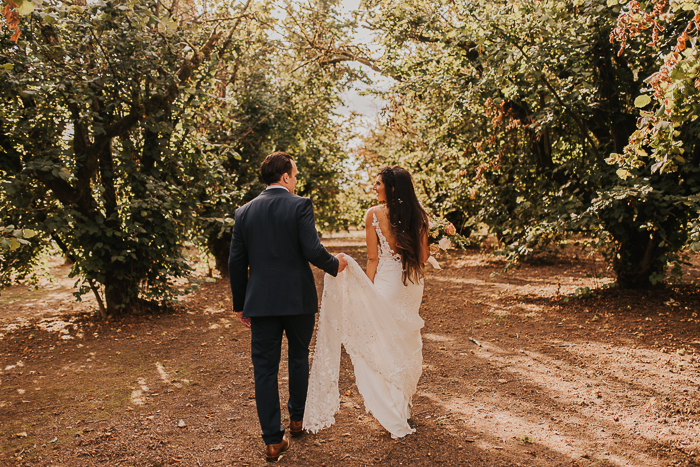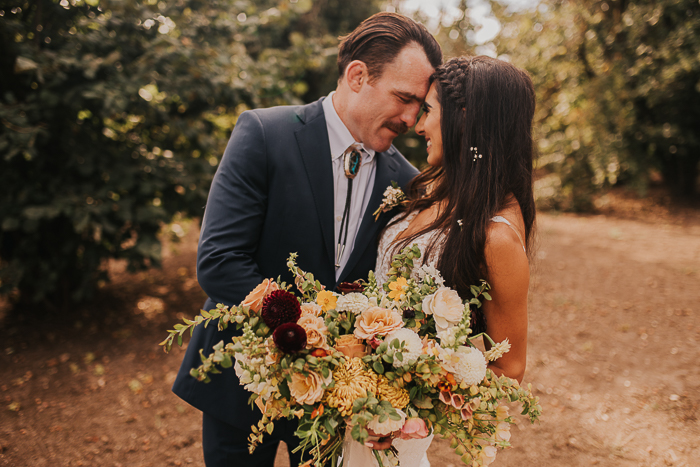 Wedding Day Advice From The Bride
Hire a team that resonates with you both as a couple and trust them! Whether that is just one photographer and an officiant or a 20+ vendor crew—I cannot express this enough. Of course, do your research and ensure that the vendors are legitimate and recommended by former brides, but I firmly believe having a solid vendor team was the primary reason I not only had the wedding of my dreams, but I had 0 stress or concerns leading up to the big day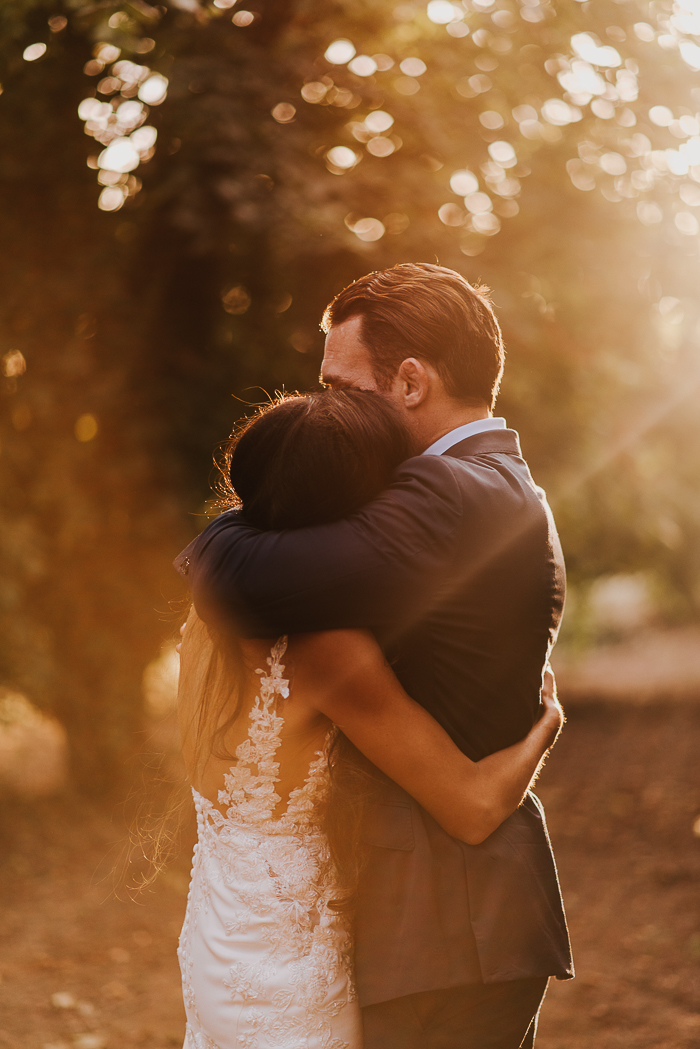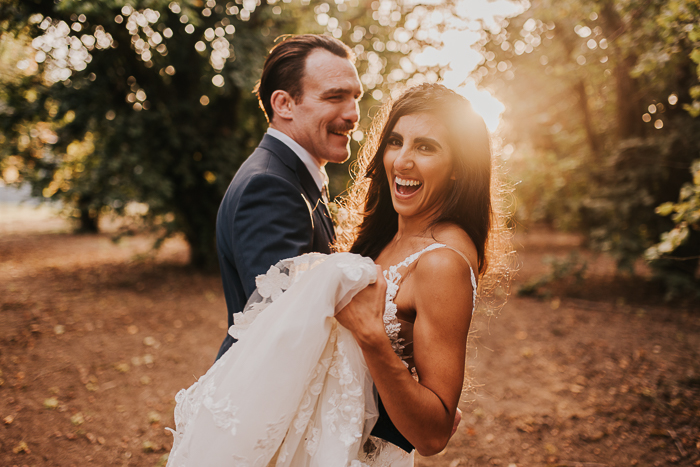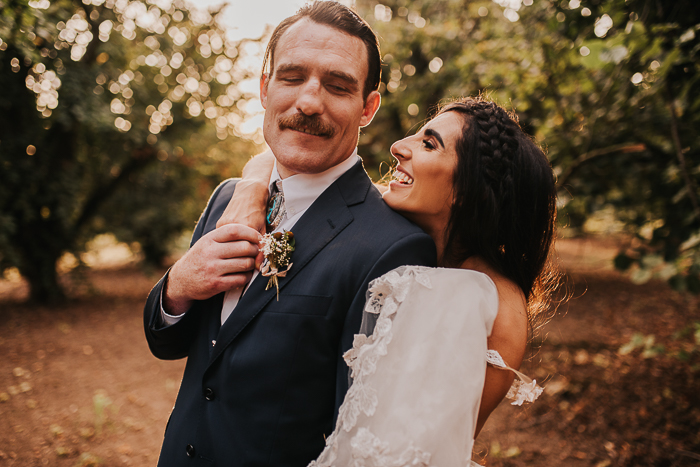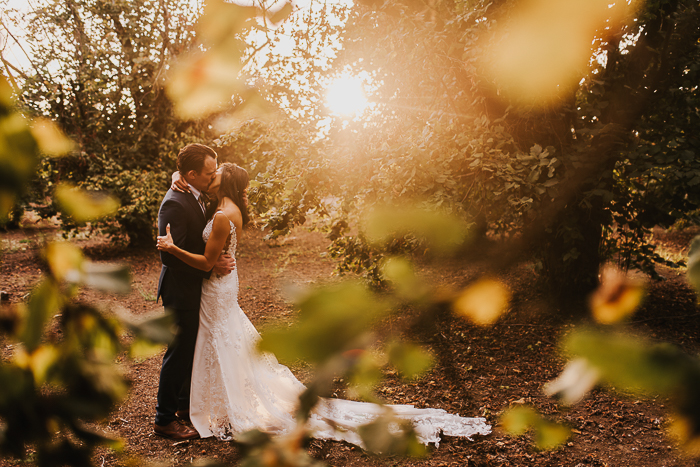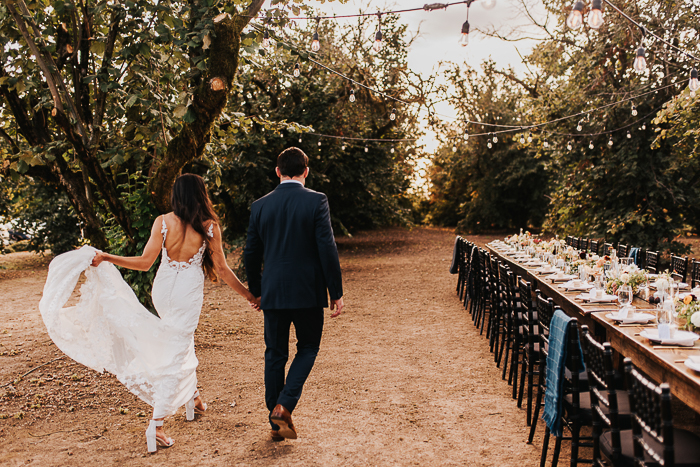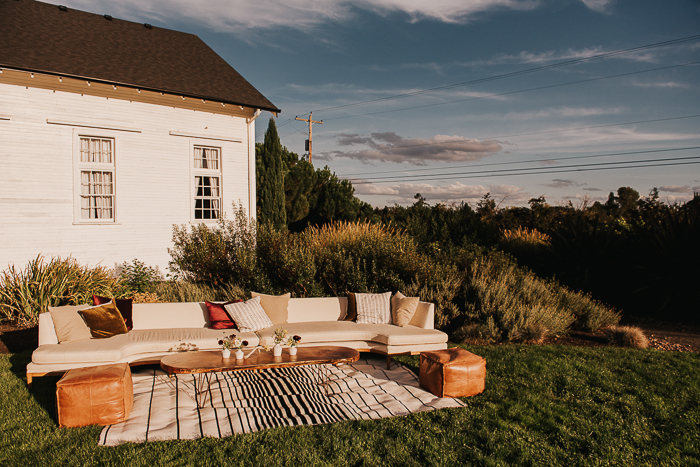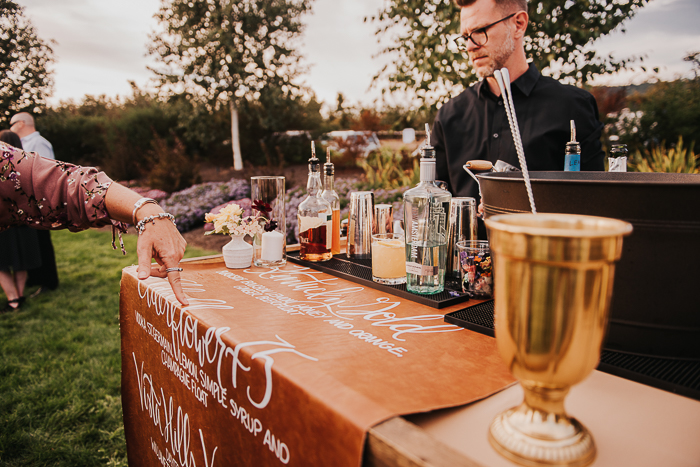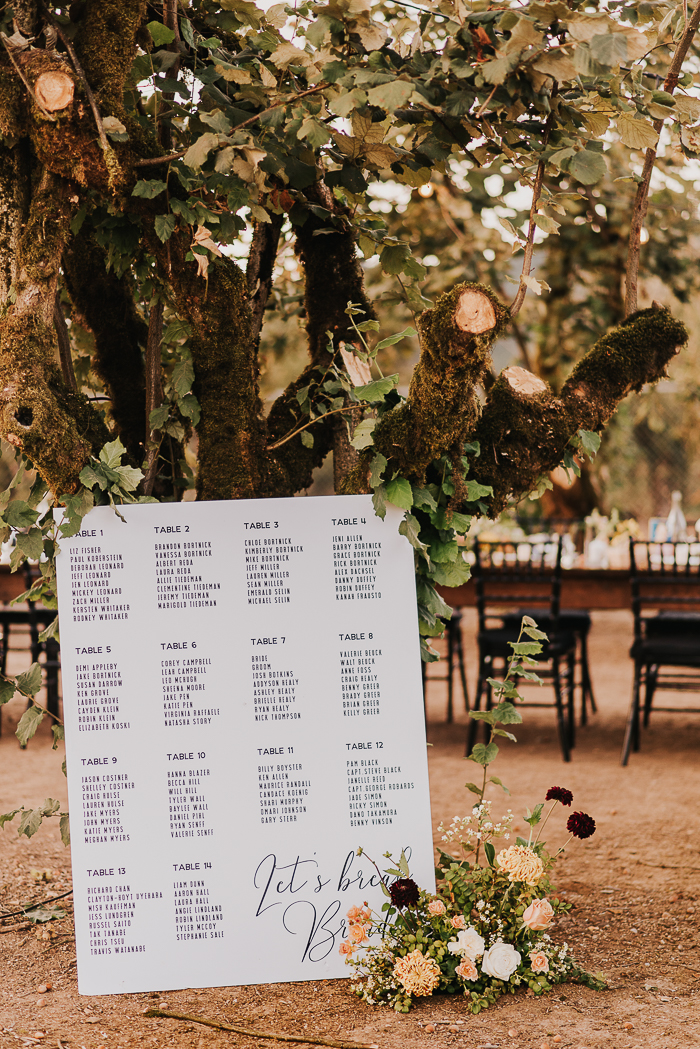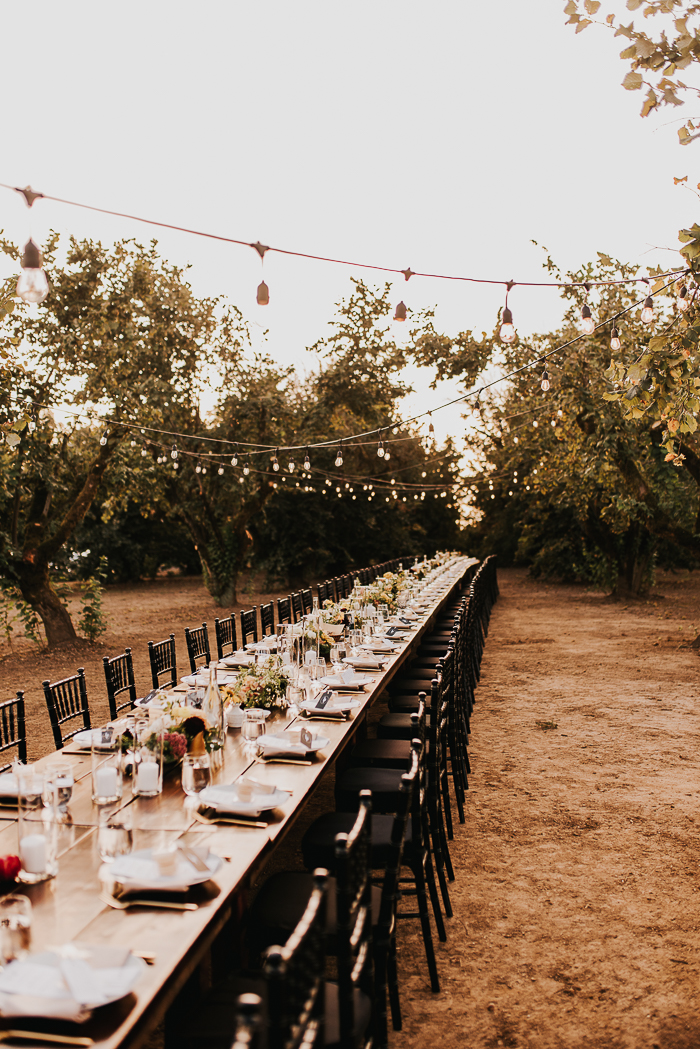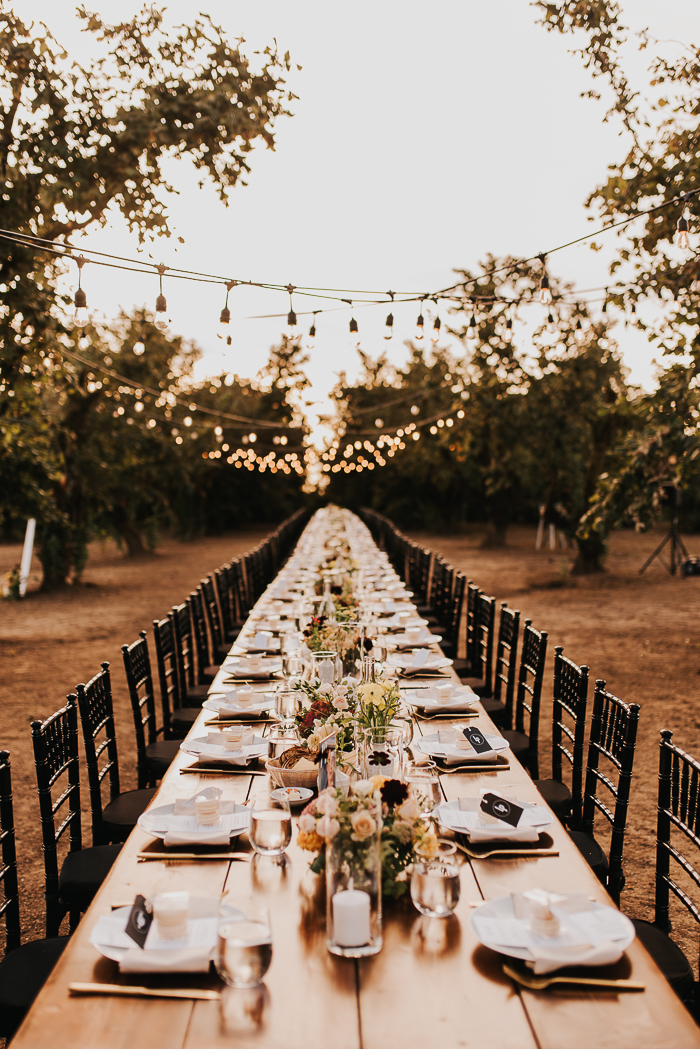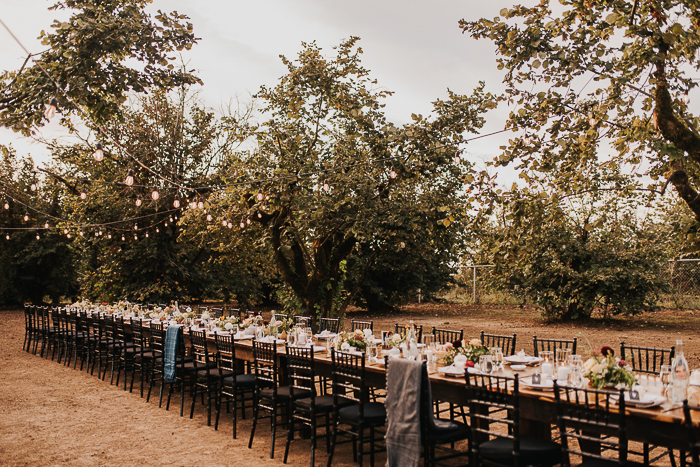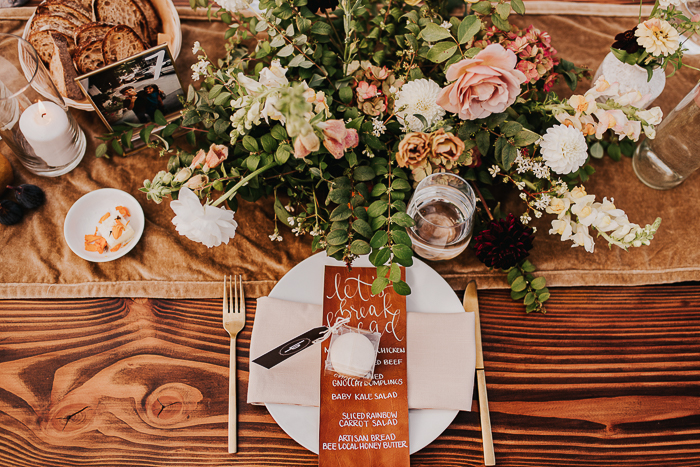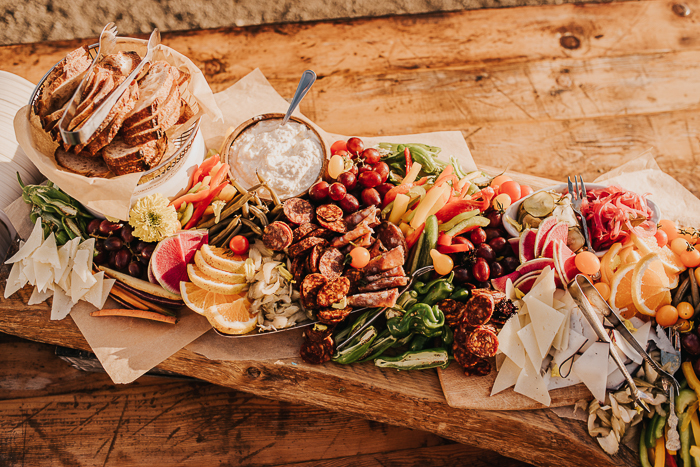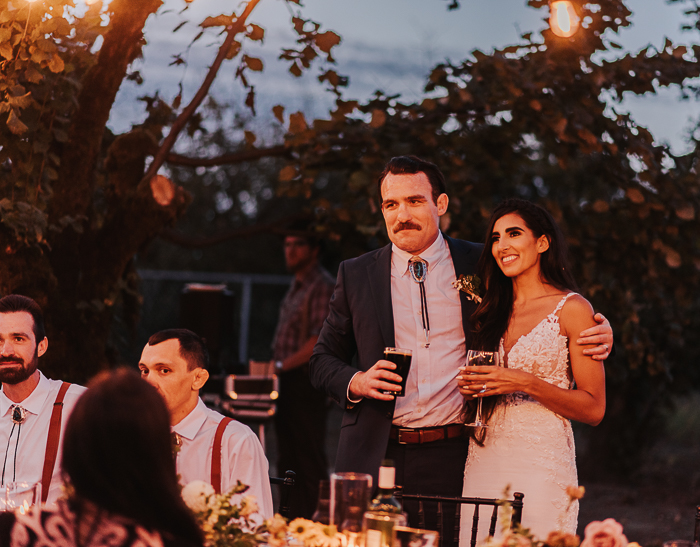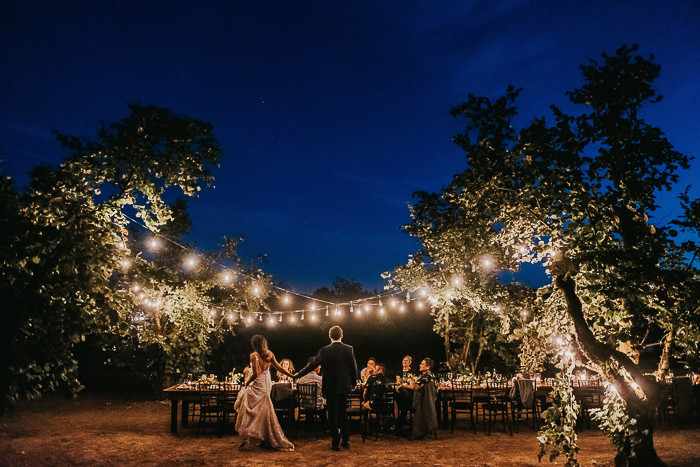 Adding Personal Touches
As a wedding and event planner myself, it was only natural to draw inspiration from events I planned in the past. But when it came time to plan my own wedding, I found it incredibly important to keep Pat and I as a couple at the forefront of everything. I focused on what tugs at our heartstrings and represented us best as a couple. We fell in love in Hawaii, so I found it only fitting to have a shave ice bar, complete with a massive shave ice "wedding cake" instead of actual cake. A lot of our family is from Arizona, so Pat's father worked with a Navajo Native American to create bolo ties out of gorgeous dark turquoise stone for Pat and his groomsmen. Our "wedding logo" used on our invites and favor tags had a bar-wire octagon caging that encircled our initials, which was a nod to Pat's UFC fighting career in MMA.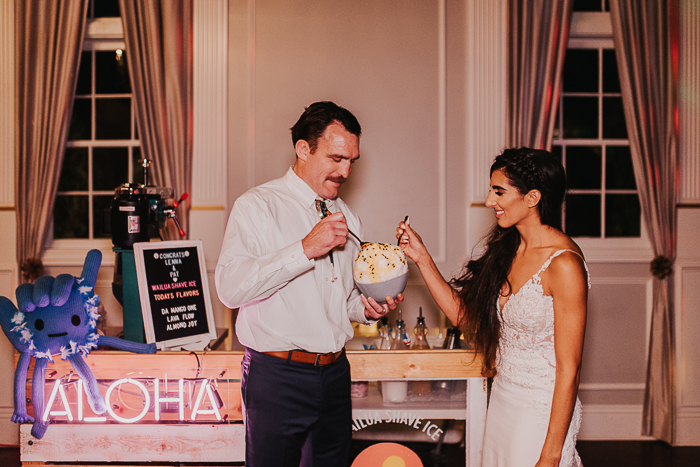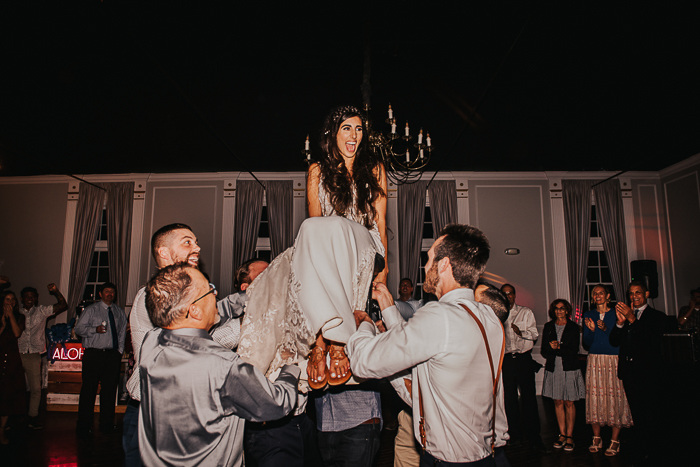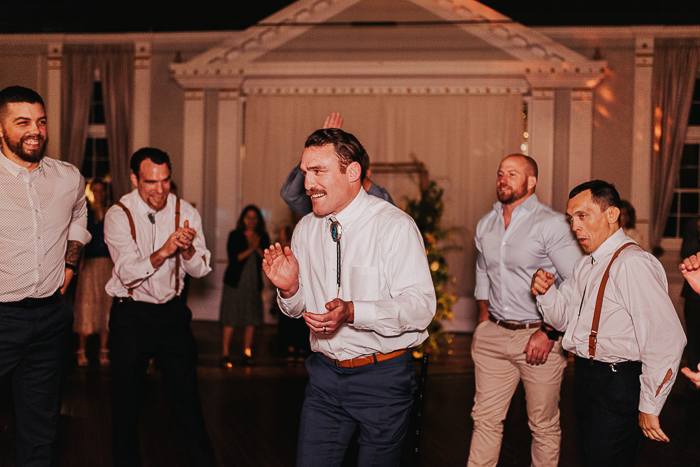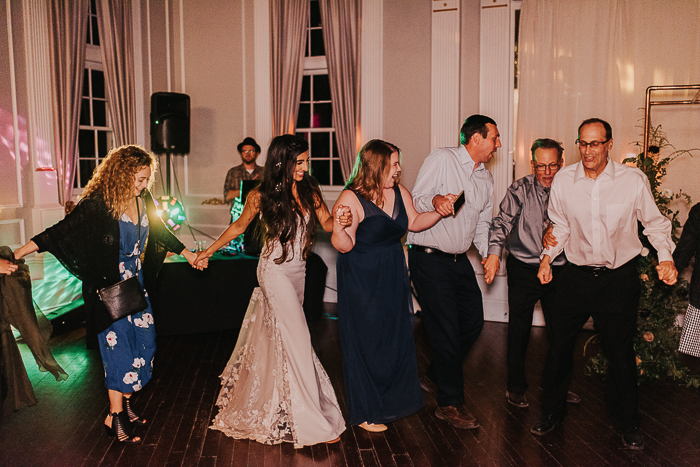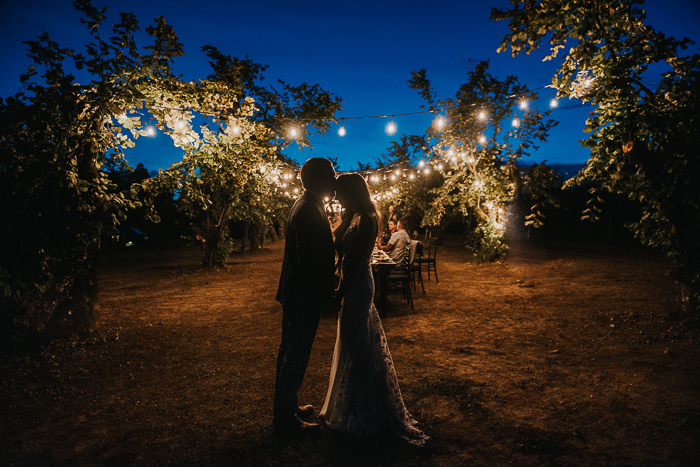 Congratulations again to Lenna and Patrick on their purely Pacific Northwest wedding at The Old Schoolhouse! We're so glad that Baylee Dennis Photography was there to capture the beauty of the day. If you're planning your own autumnal wedding, check out our favorite fall wedding dresses that are cool and cozy!