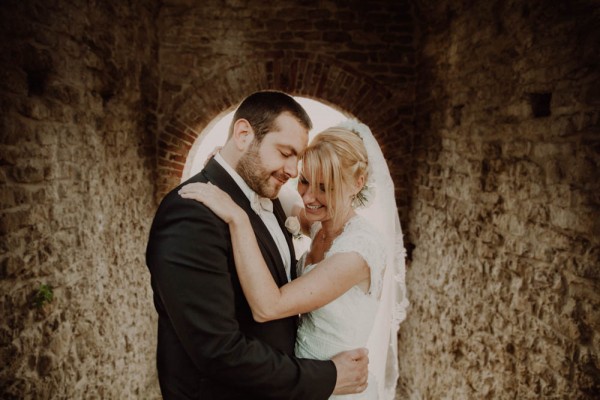 Matteo and Axelle wanted to design a wedding that perfectly intertwined his Italian culture and her French culture. Deciding on Villa Montegenco, which is placed in a small village on the high hills of central Italy, the couple brought a chic feel to this natural, rustic scenery. The bride wore an elegant laced white gown and held a simple pink and green floral bouquet. This pink and green wedding incorporated those florals throughout the venue, adding a pop of color to the dark, rich feel of the venue. Talented photographer Marco Matteucci captured the couple's sweet new moments spent as husband and wife.
The Couple:
Matteo and Axelle
The Wedding:
Villa Montegenco, Montefalcone Appennino, Italy
The Inspiration:
We decided to get married in Matteo's small village on the high hills of center Italy, in the Marche region. This beautiful rural area is lounged on one side by the Appennino's mountains, and on the other side by the blue of the Adriatic sea. We wanted our wedding to match this unique Italian countryside atmosphere: it had to be chic as Italians are, but yet relaxed and country, close to nature, inspired by the landscape and the surrounding wild flowers fields. Also, we are two agronomist, and it was obvious that we wanted our link with agriculture and nature to be reflected in every detail, from the locally grown traditional ingredients, to the dress code and the flowers and decorations!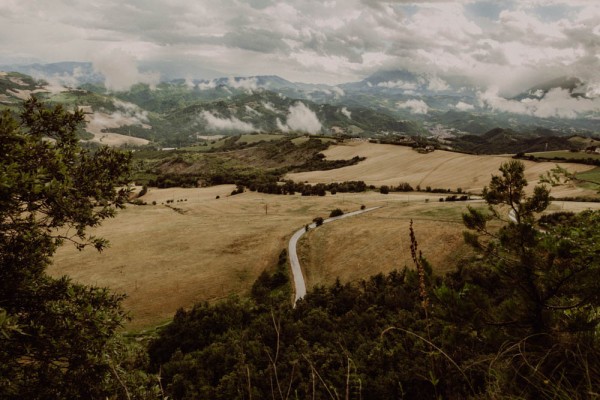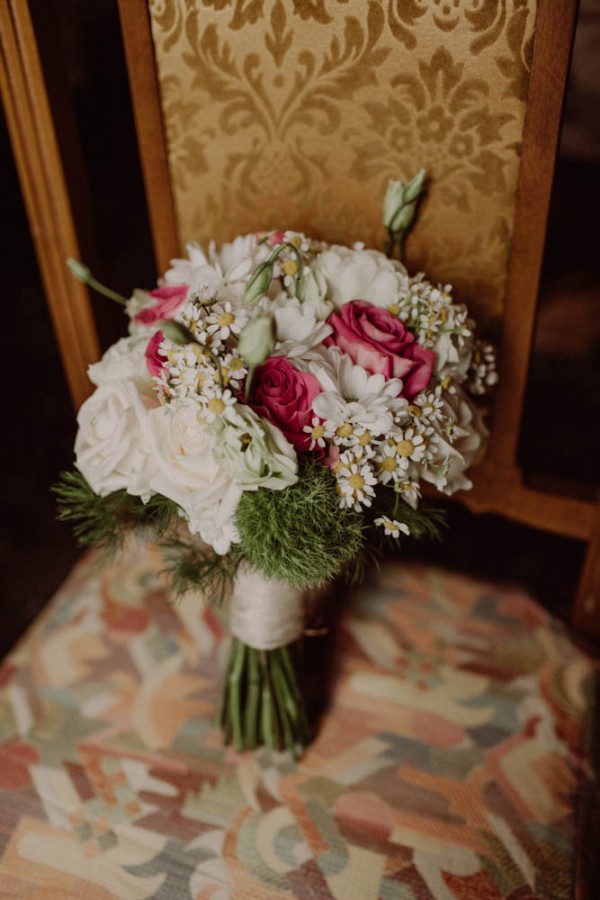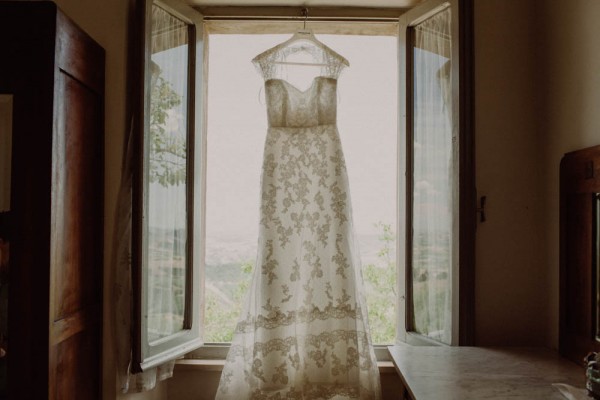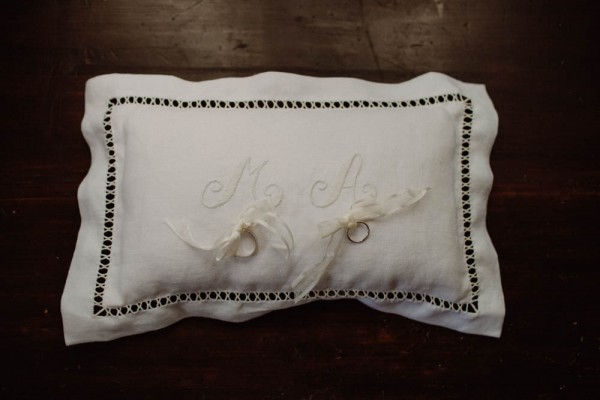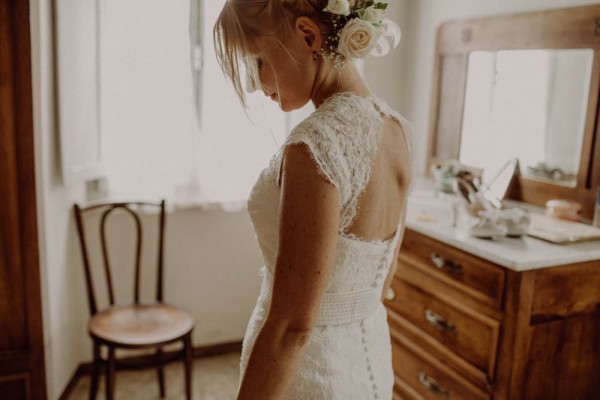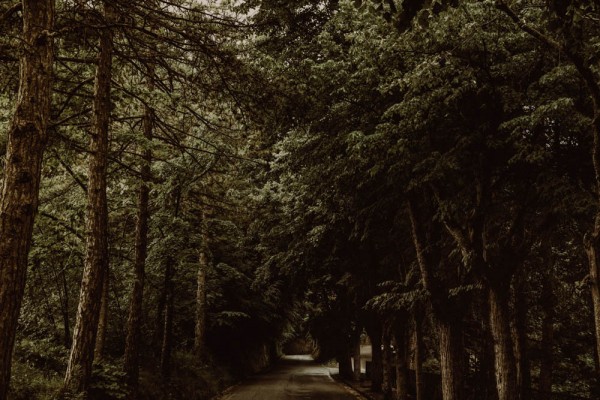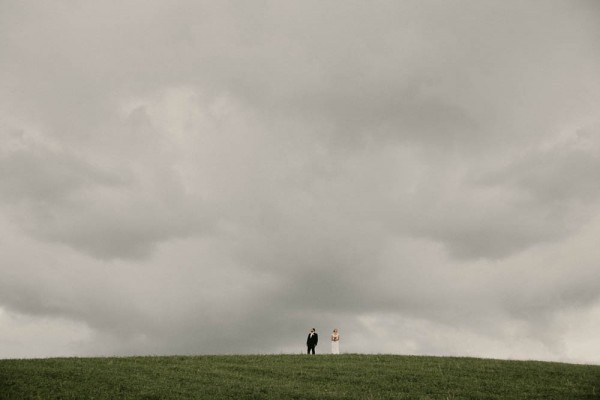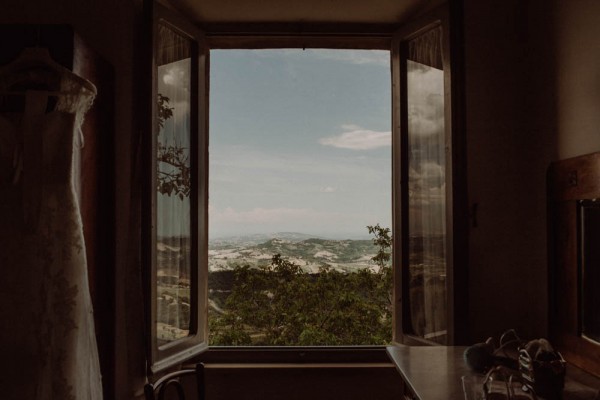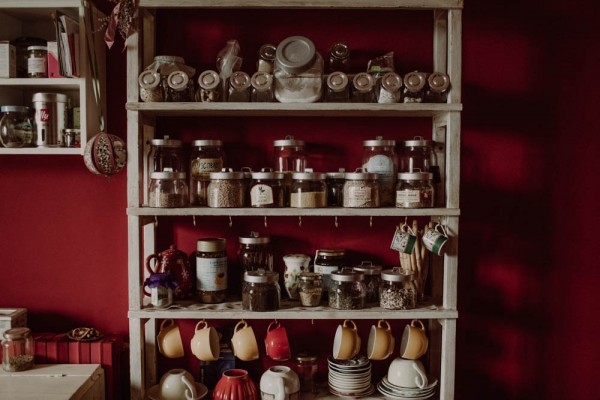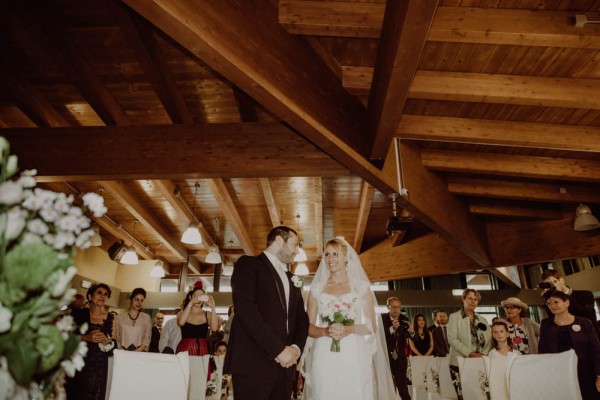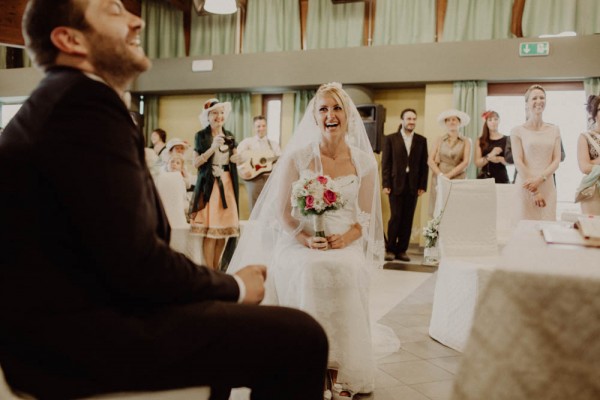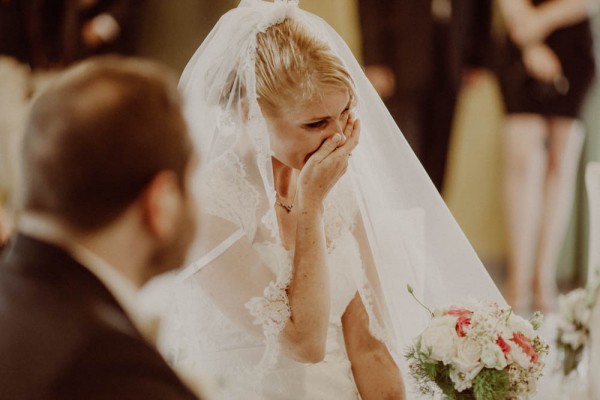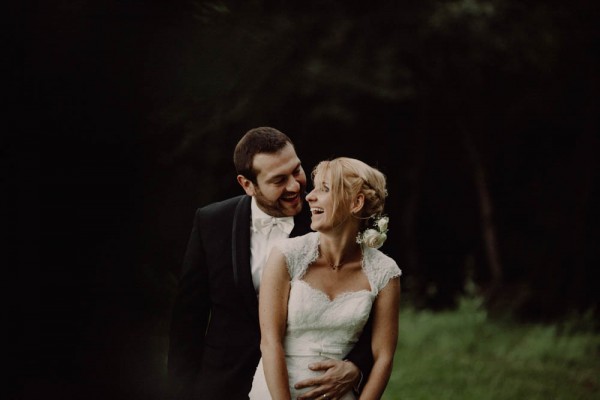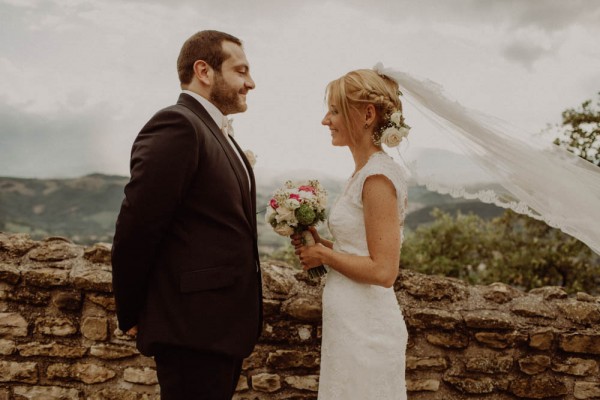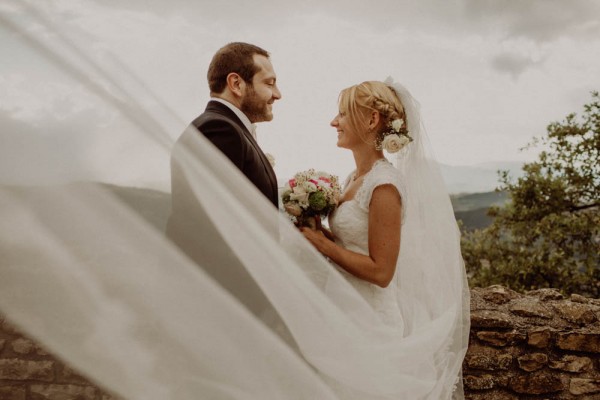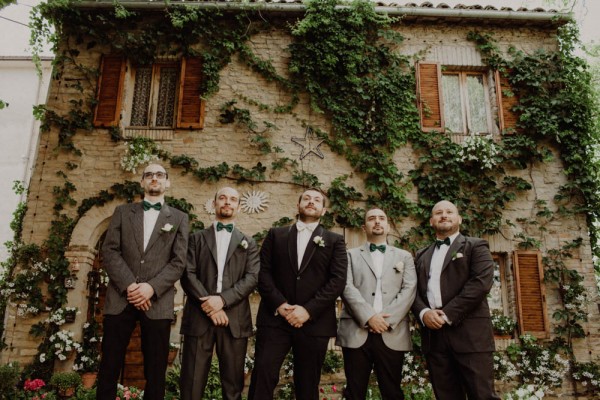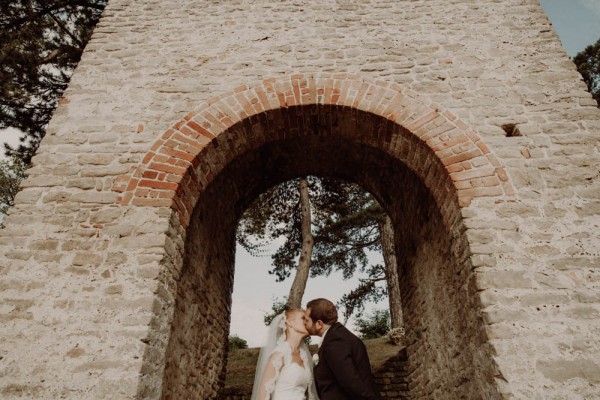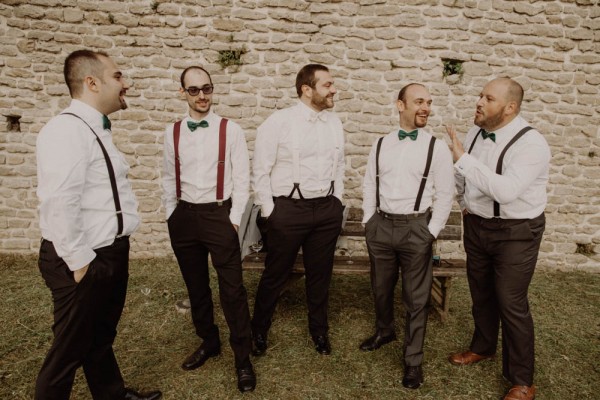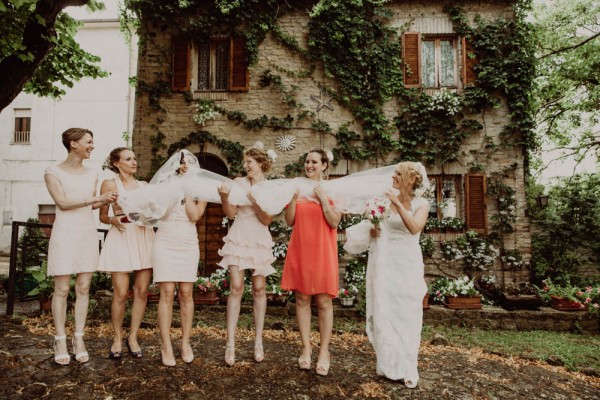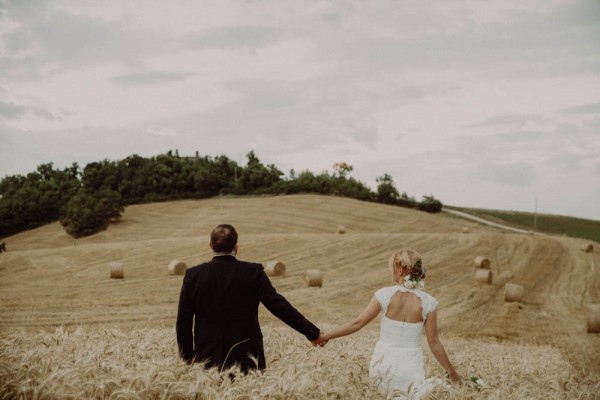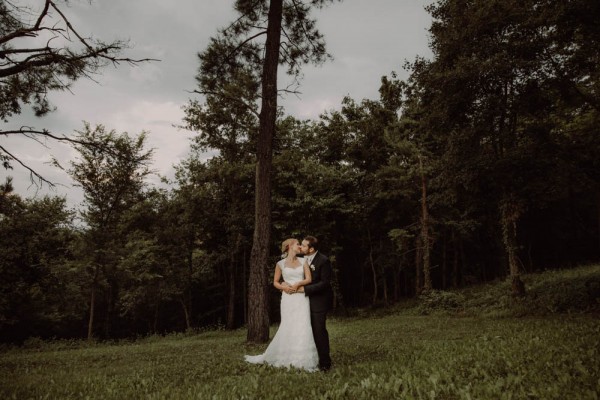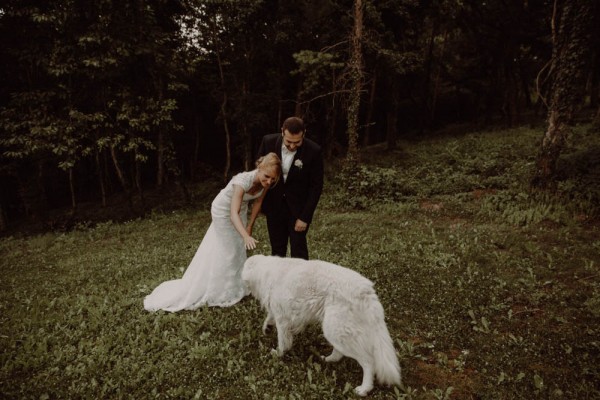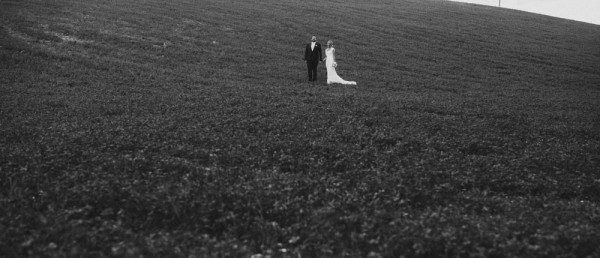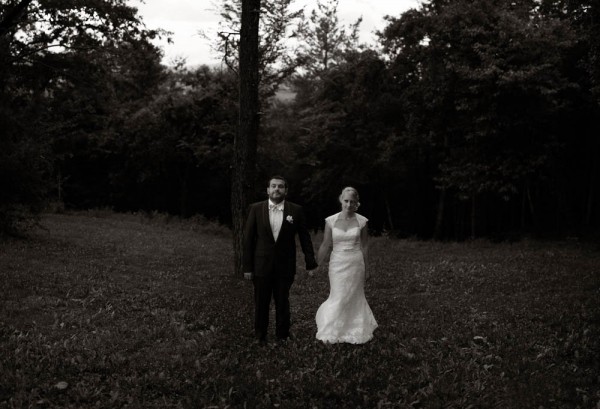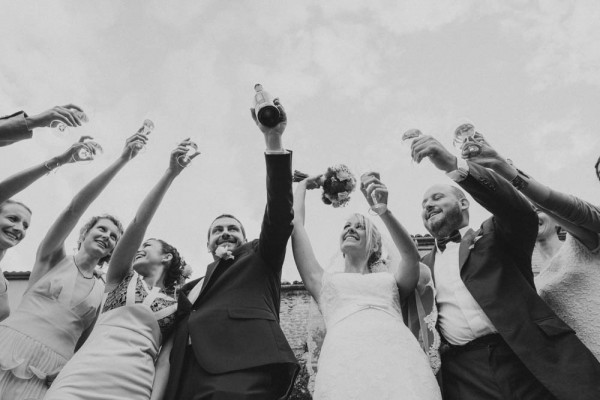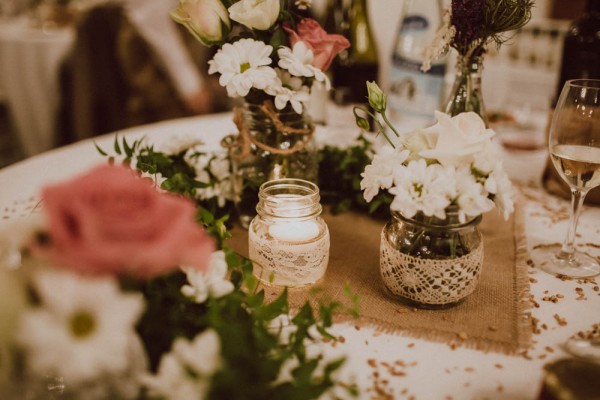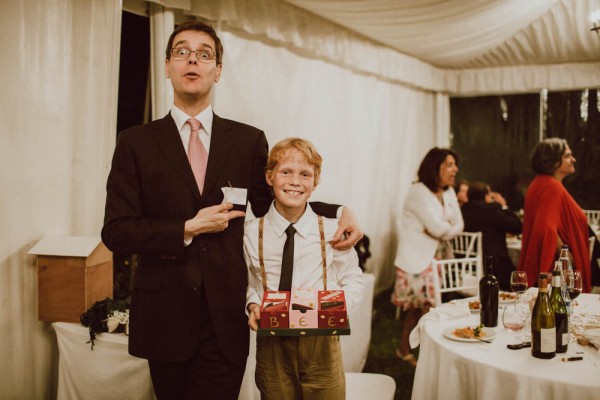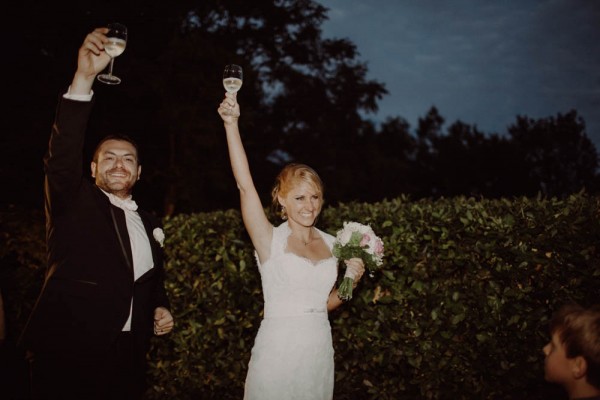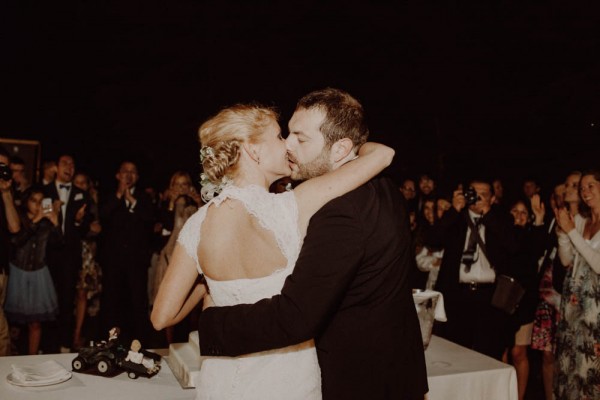 The Moments:
Our favorite moment of the wedding was during the ceremony, just before we exchanged our vows, during our groomsmen and bridesmaids speeches. We had reserved a slot for them during the ceremony and let them "carte blanche" to say something about us in any form they wanted. although they had to speak in both Italian and French so that both our families could understand, they managed to fill our hearts with an incredible amount of emotion and love that made every single soul in the room cry, including the mayor of village!
The Couple Recommends:
Our photographer, Marco Matteucci, is a real professional with an immense talent and eye to catch the very special moments that made amazing photos. He has a rare, generous ability to listen and understand. He translates into images what we hoped and dreamed of. Our chef Michele and all the staff from Le Case, in particular Francesca who is manager and planner, deserve a Michelin star. They made every second we spent with them not only efficient, but also joyful moments to be remembered! Their professionalism and passion is priceless!
The Wedding Team:
Photography – Marco Matteucci
Ceremony Venue – Giardino della fessa
Reception Venue – Villa Montegenco
Floral Design – Flavia Gosuè
Catering – Le Case
Live Music – Mathieu Leroux
Invitations – Alphatype
Makeup Artist – Nefertiti
Hair Styling – Infinity Hair
Wedding Dress – San Patrick
Groom's Apparel – Tombolini
Rings – Bijouterie Stena Paris
A huge thank you to Marco Matteucci for sharing Axelle and Matteo's rustic wedding with us! Looking for more rustic wedding inspiration? Check out this wedding at Saskatoon Farm and this wedding in Cat Spring, Texas.