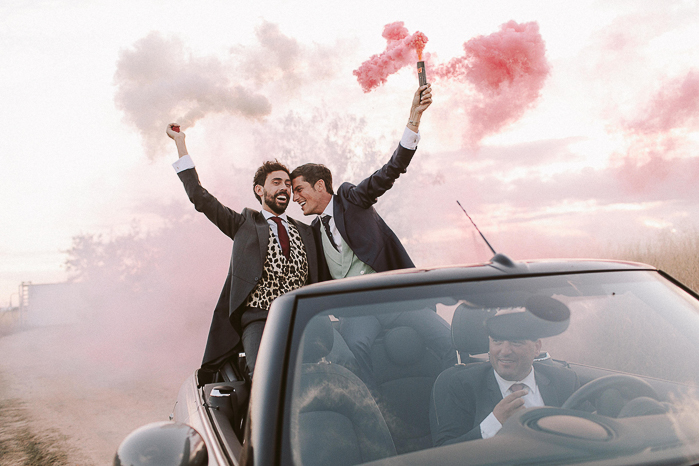 We see thousands of weddings here at Junebug, so it's always special when we're surprised and this one took our breath away! Adolfo and Guillermo tied the knot at Aerodromo Olocau, a flight school in Spain.
When planning, the two knew they wanted a wedding unlike any other, and with the help of planner La Puta Suegra, that's exactly what they got. The day was complete with a pampas grass-lined aisle, smoke bombs, a post-ceremony flight, and professional dancers. Sounds like a good time, right?
To match the free spirit of the day, Adolfo rocked a tailored leopard vest while Guillermo opted for a simple green vest and cufflinks that featured photos of their furry friends. Although the looks were opposite, the couple looked devilishly handsome together.
Get ready for your heart to soar when you see these photos—photographer and Junebug member People Truelove Tellers did not disappoint. Keep scrolling to see these two take their love to new heights!
The Couple:
Adolfo and Guillermo
The Wedding:
Olocau Aerodrome, Valencia, Spain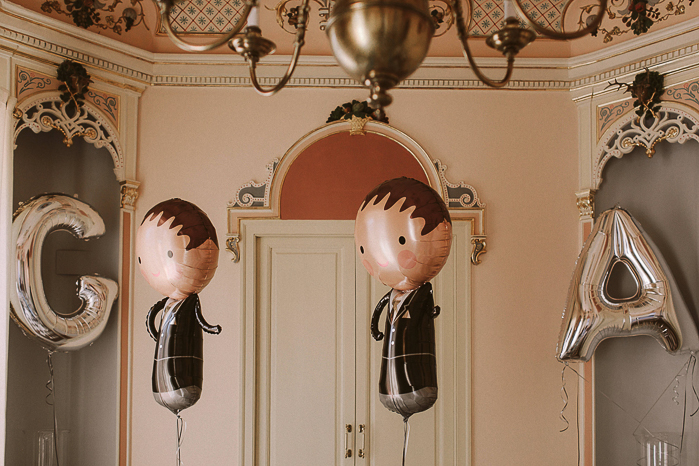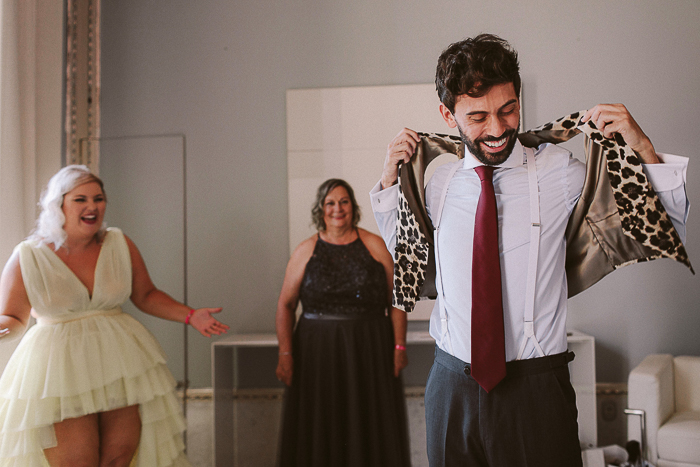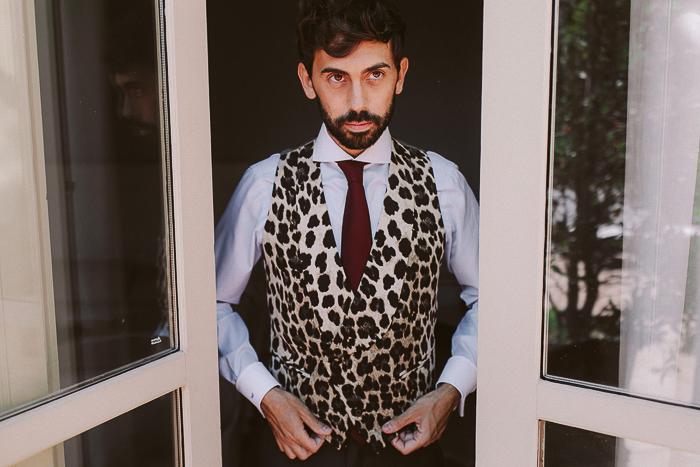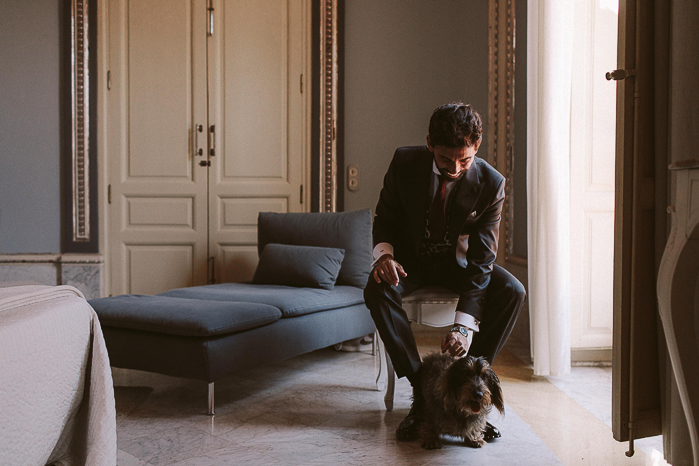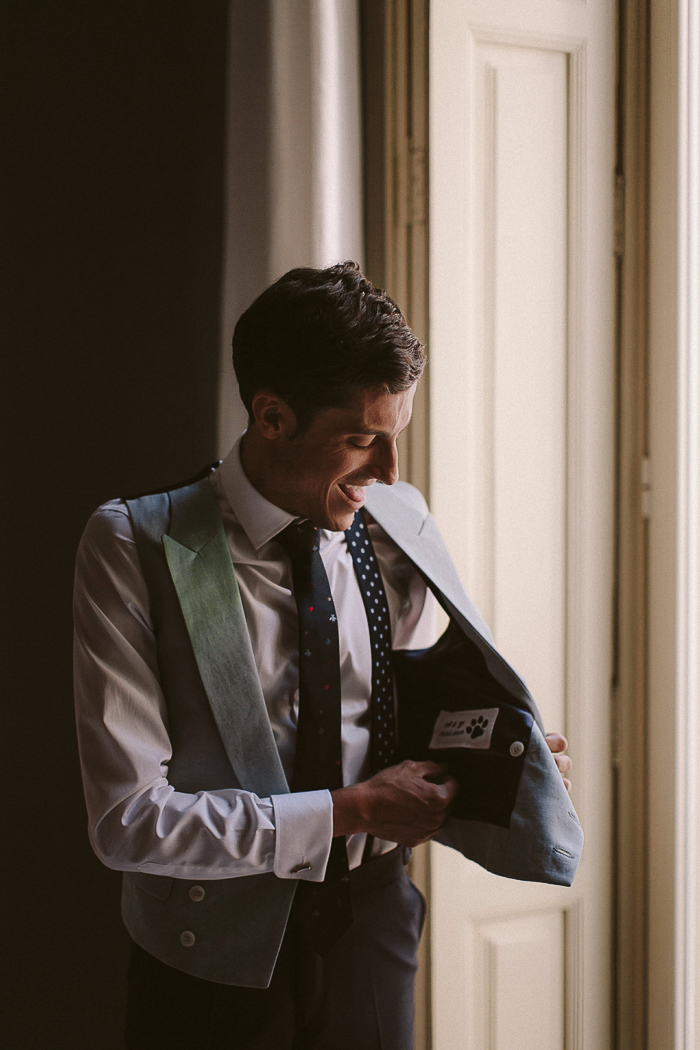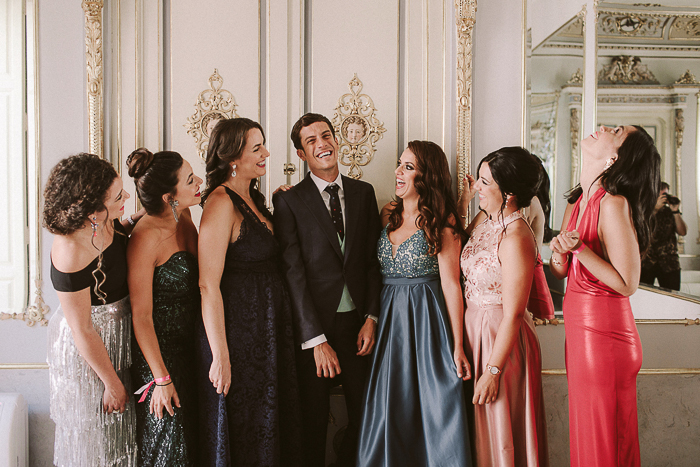 Why Aerodromo Olocau
We dreamed of a unique space where no one had ever married before. This led us to marry in an airfield. We made it even more unique by surrounding the place with a million lights during dinner. We could not have chosen a more memorable and different place to marry.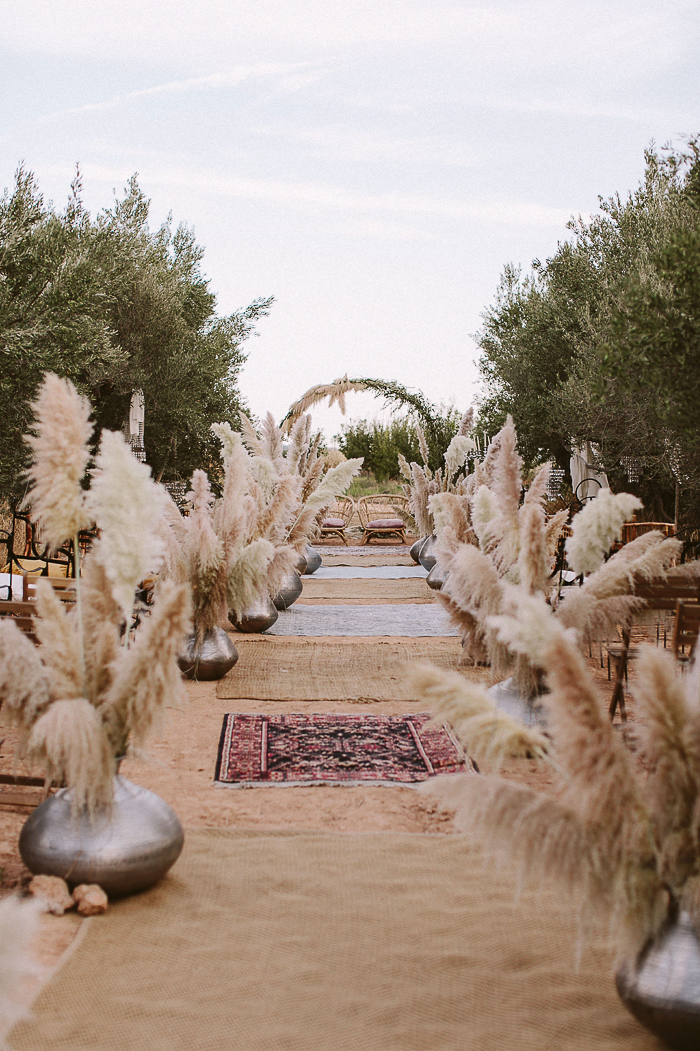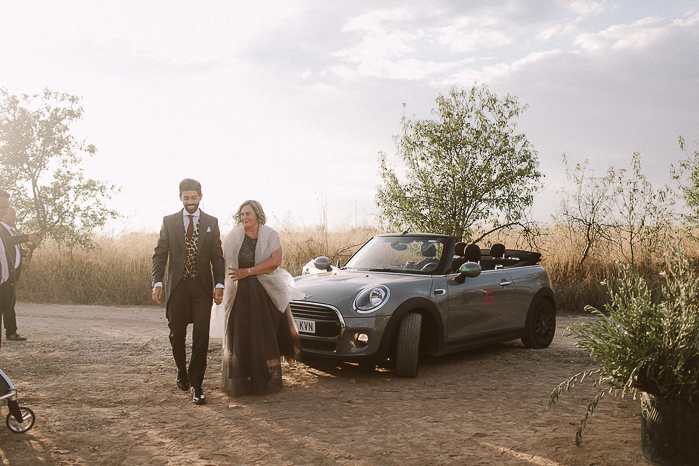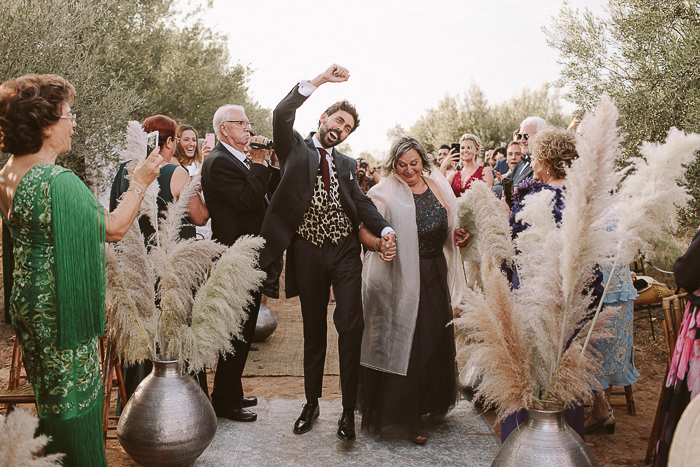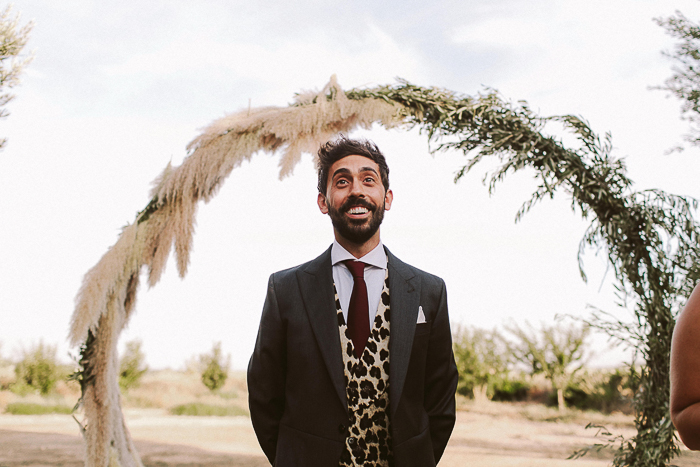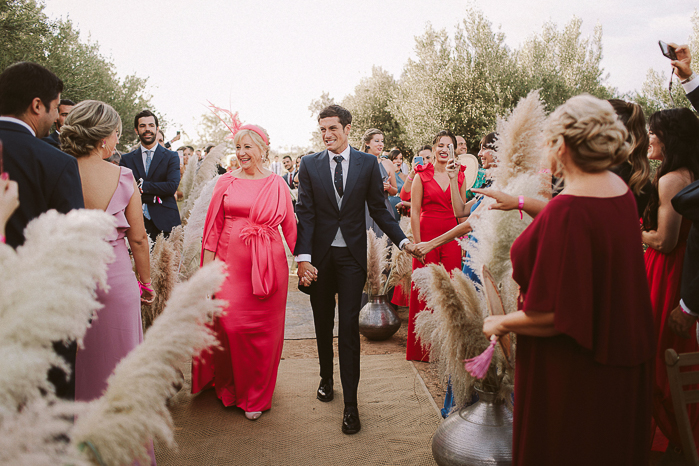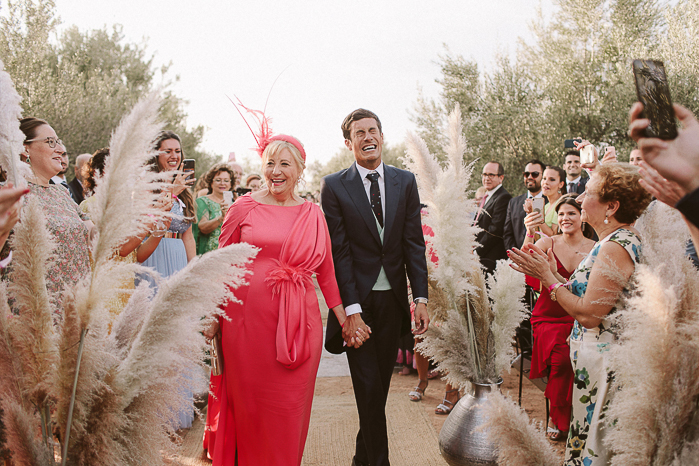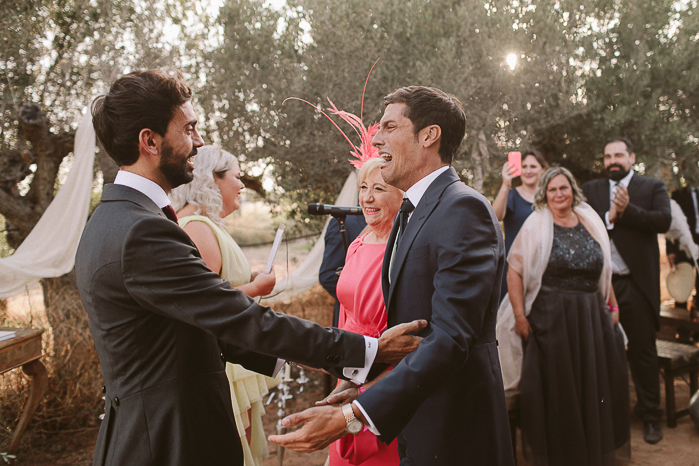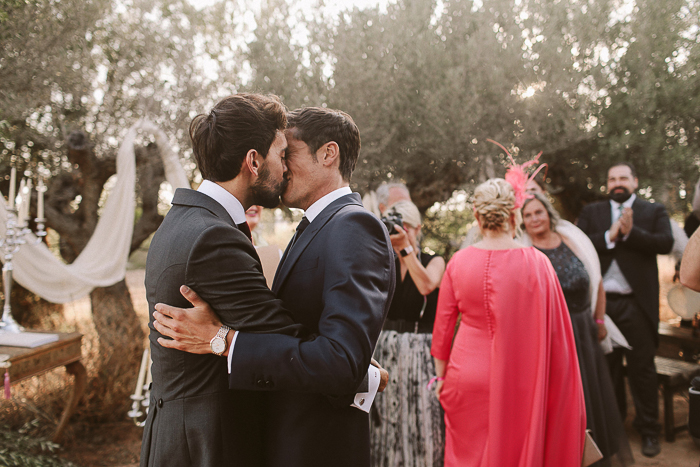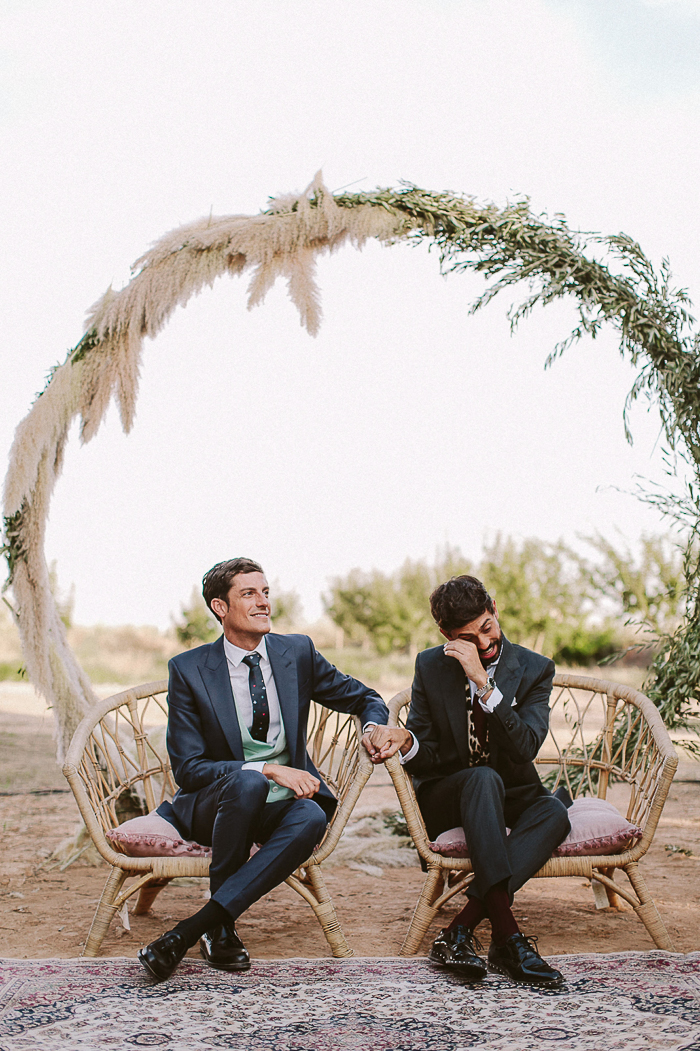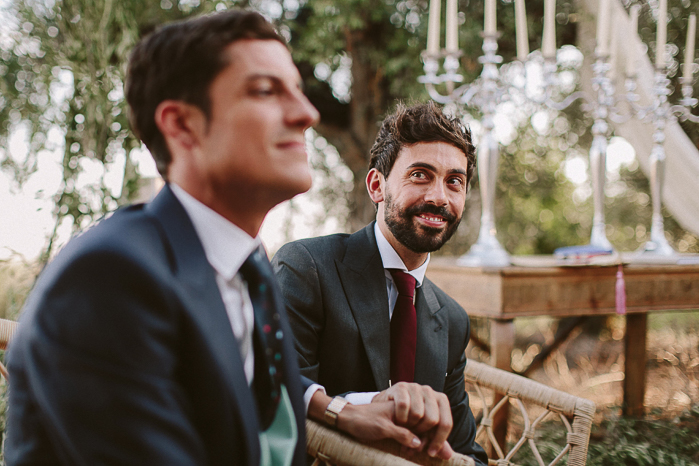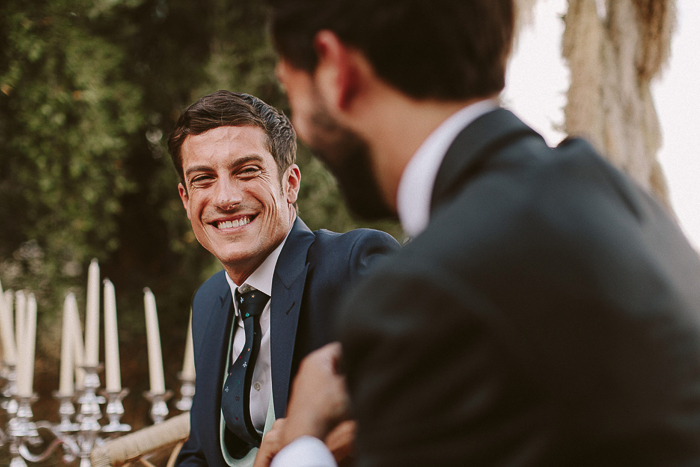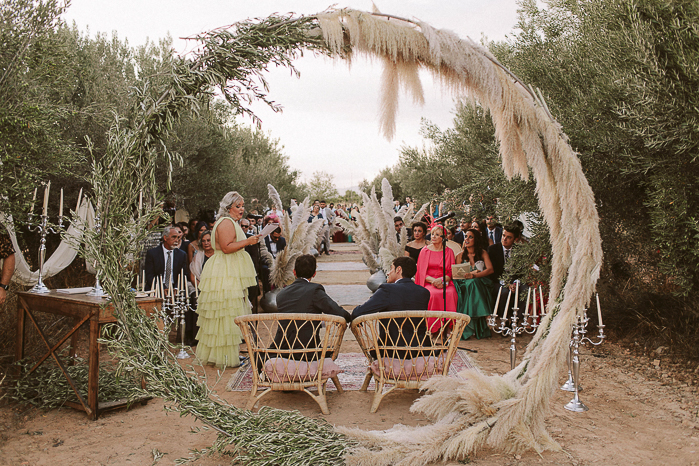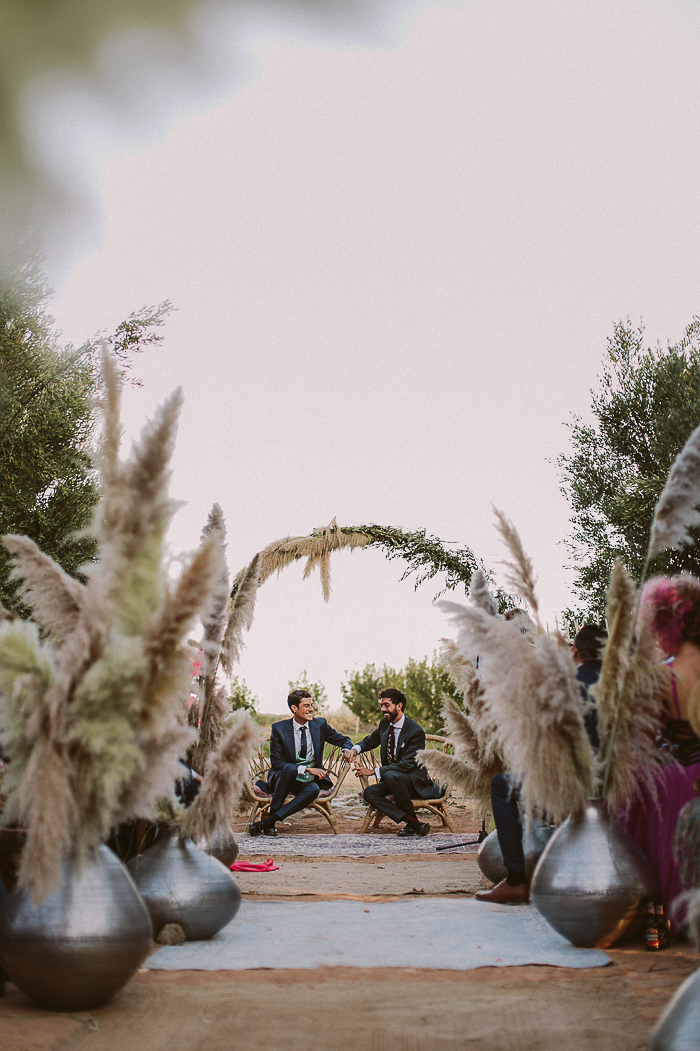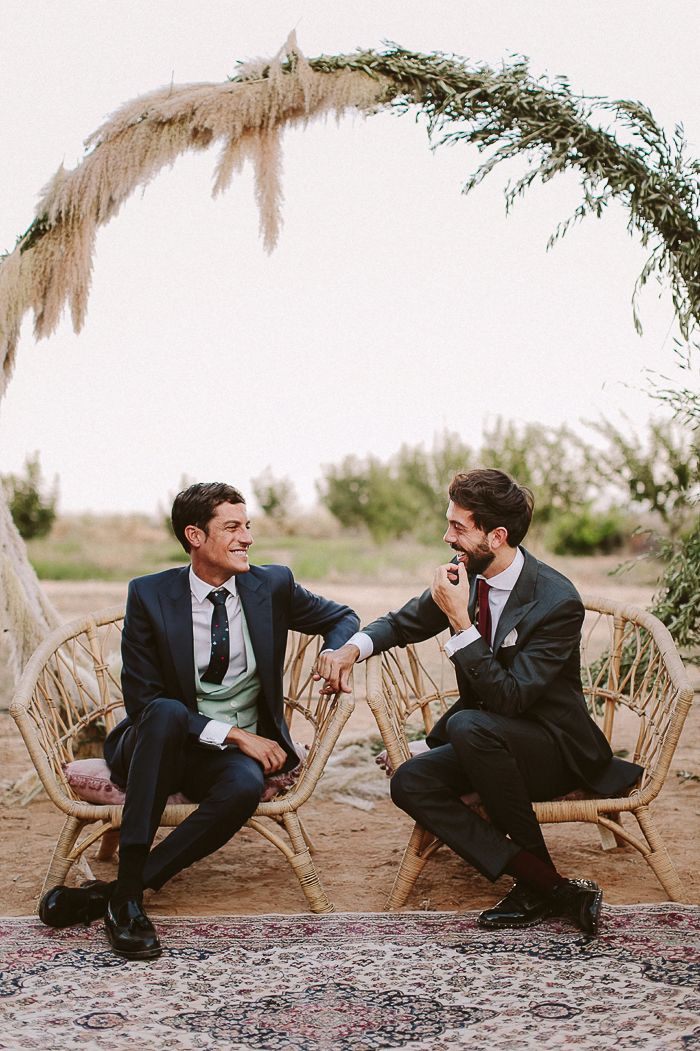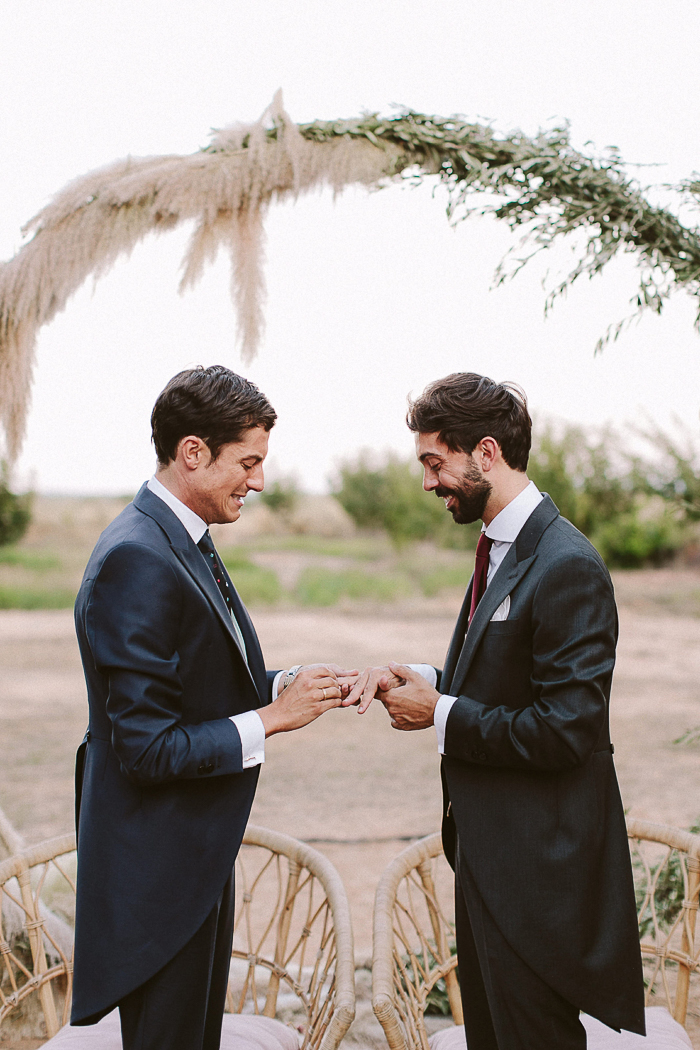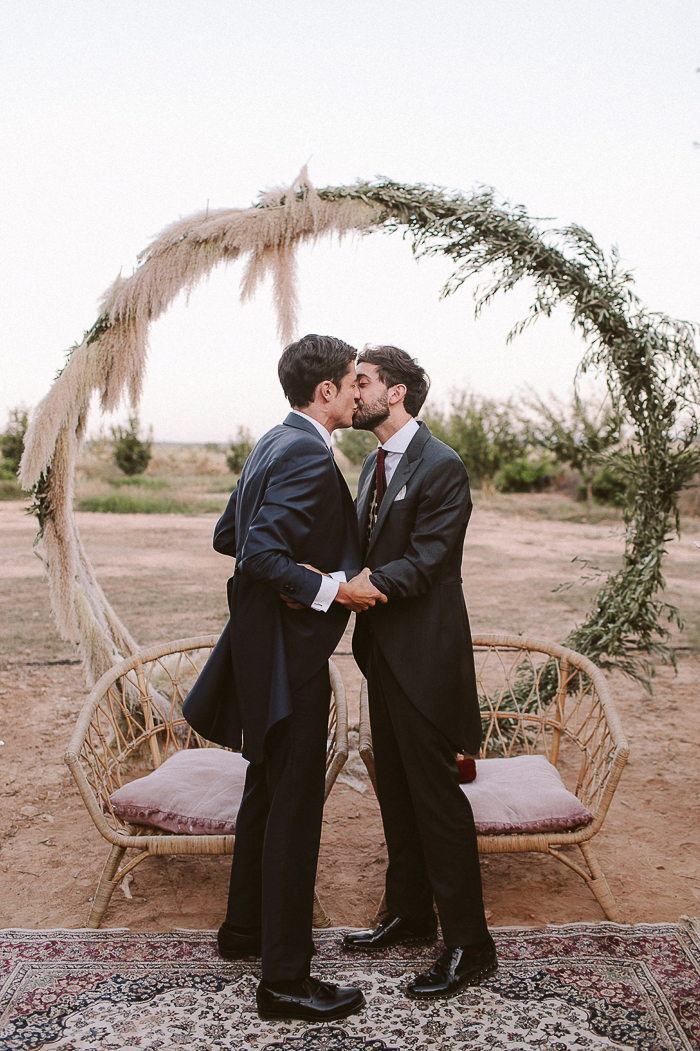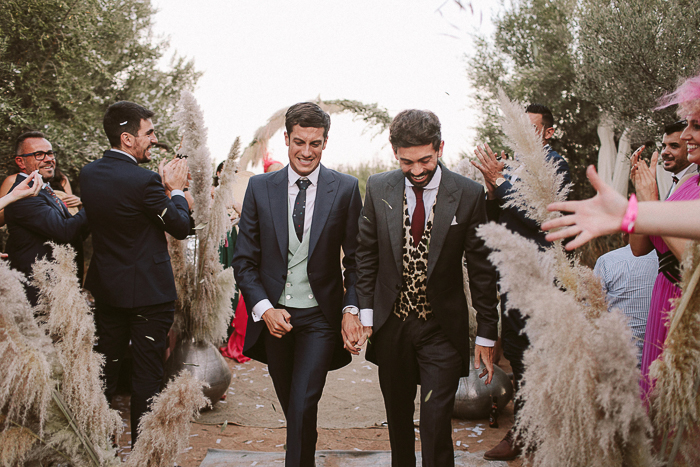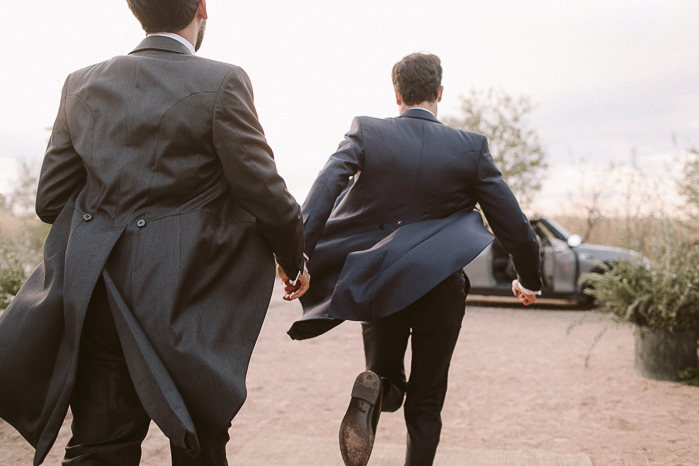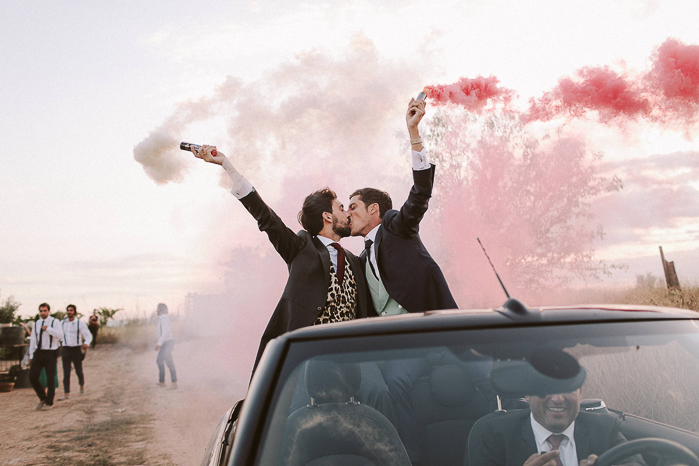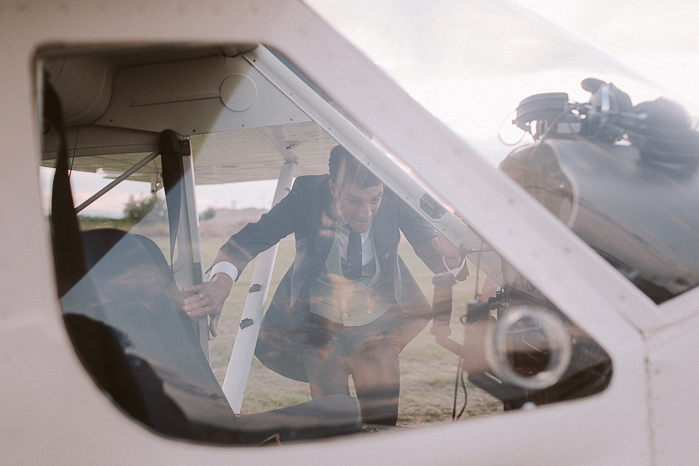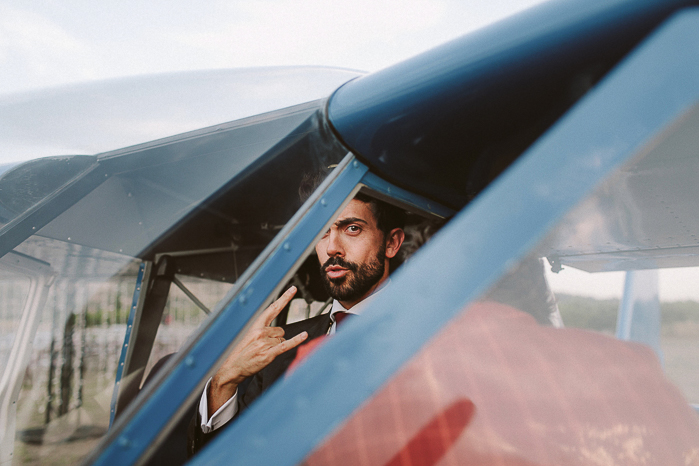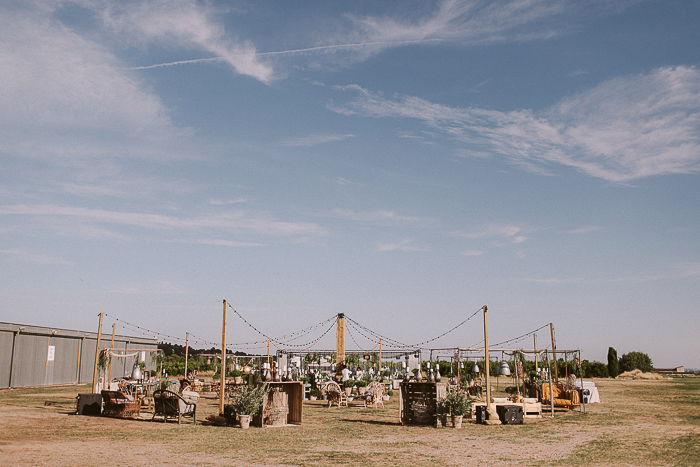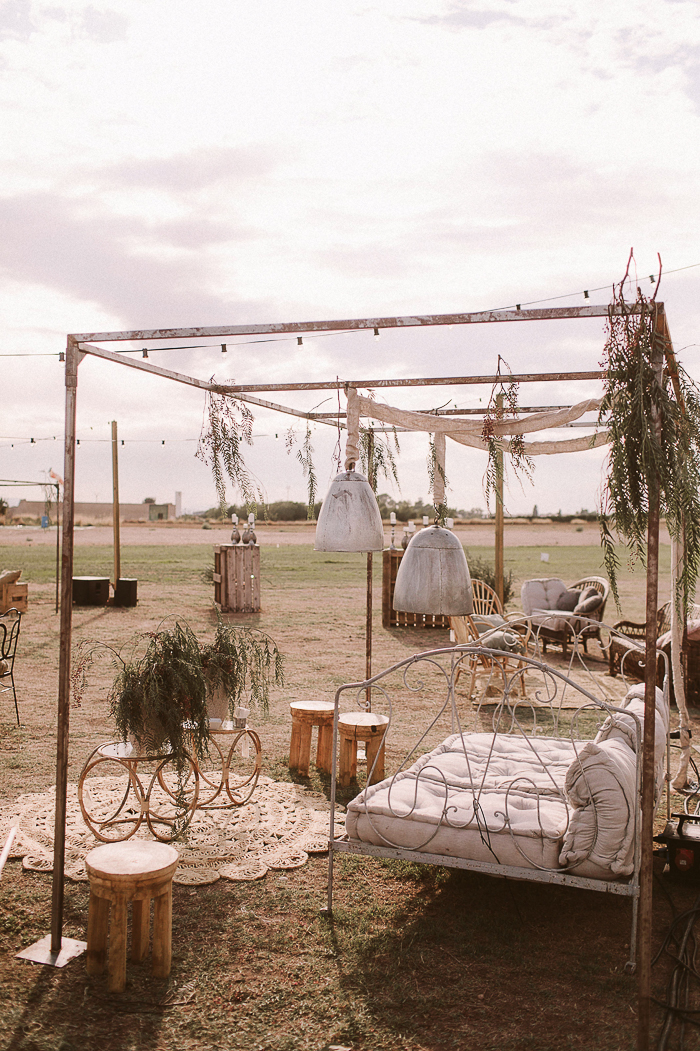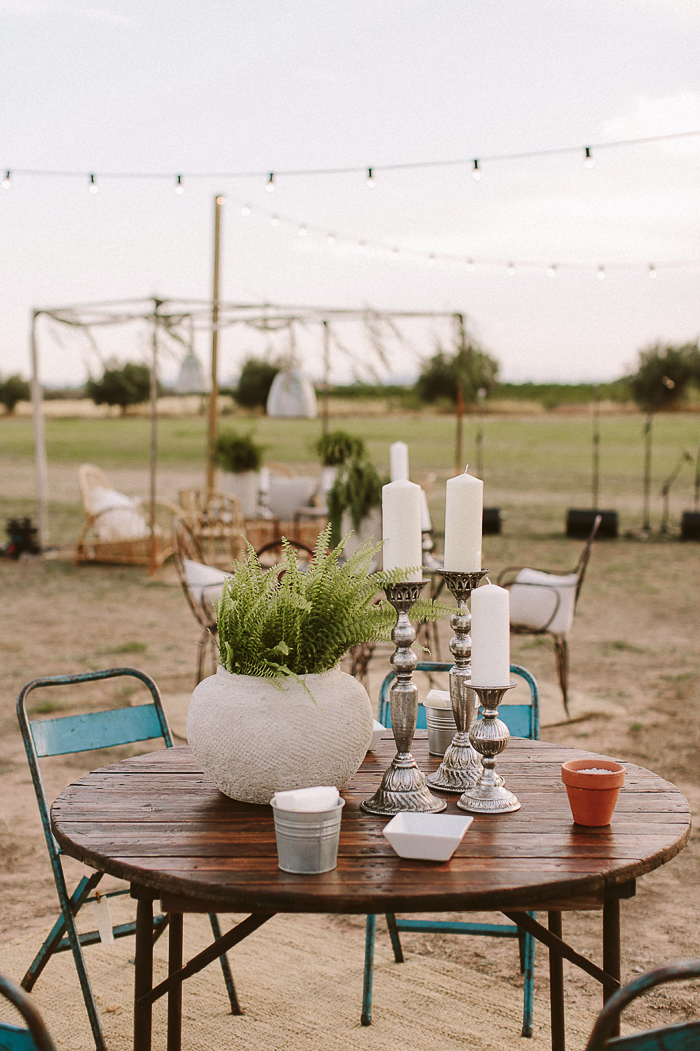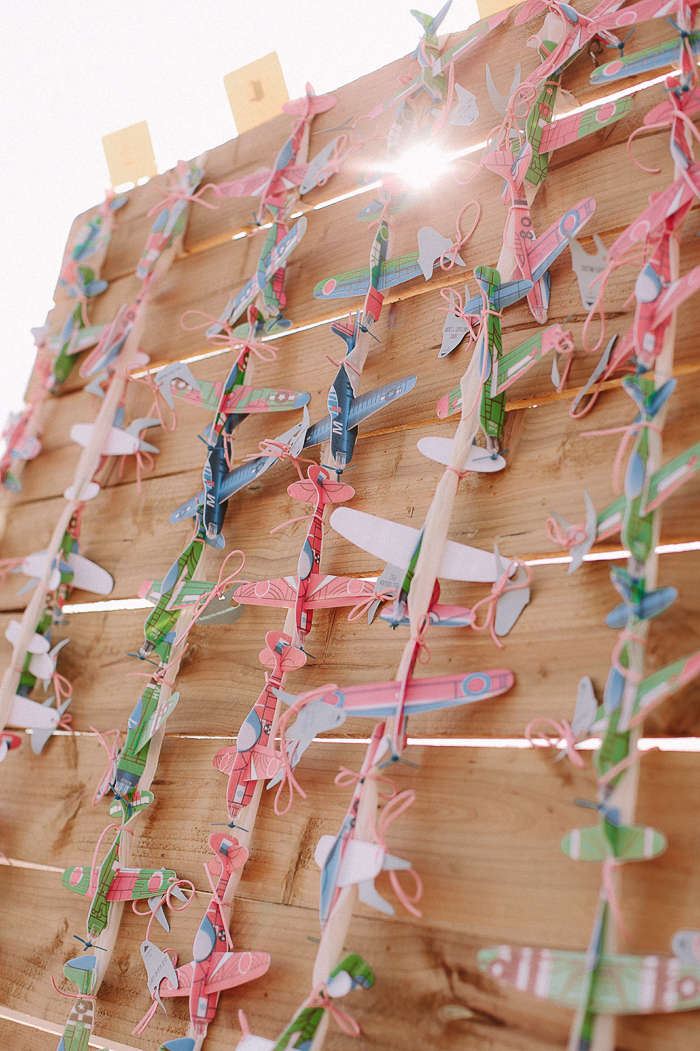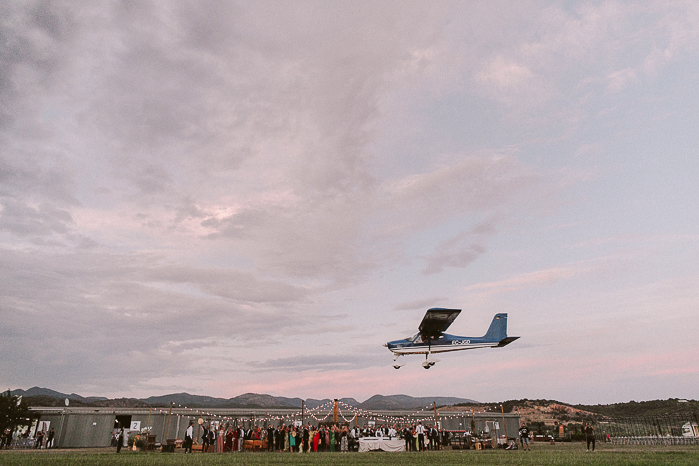 An Unforgettable Moment Made For An Unforgettable Photo
Our favorite photo from the wedding happened during one of our favorite wedding moments–when we landed into where the dinner took place by plane. We had never done something like this before, and not only was the moment amazing and unforgettable, but the photo was too!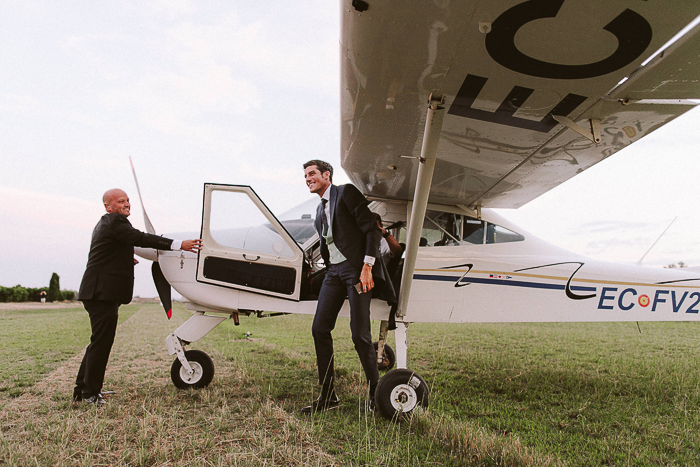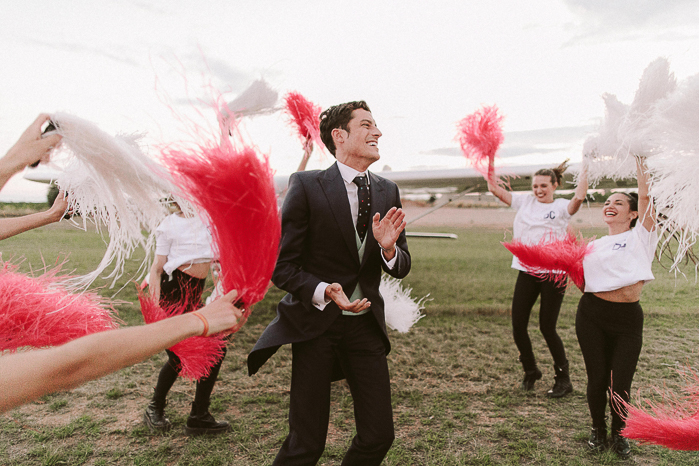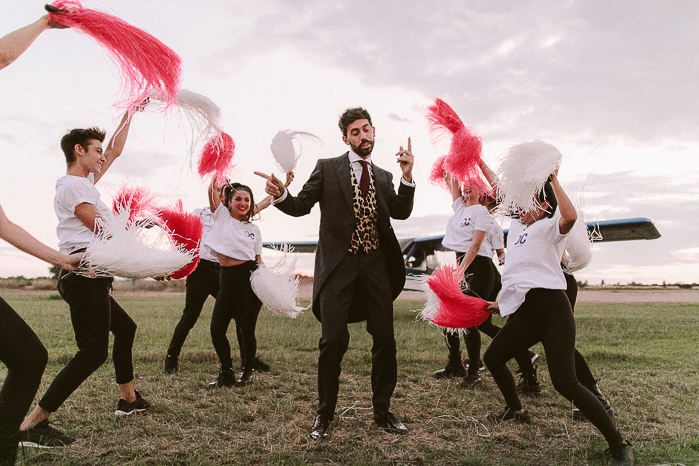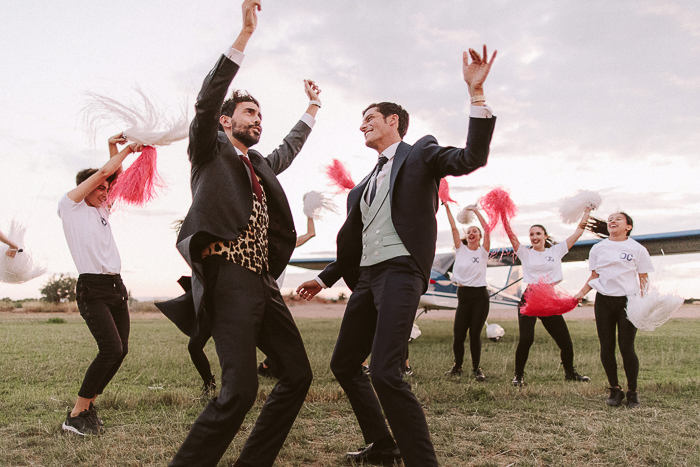 Personalized Wedding Favors
We gifted our guests with a custom model plane and a kitchen cloth with our embroidered initials. All of the women invited also received a pair of leopard print flats.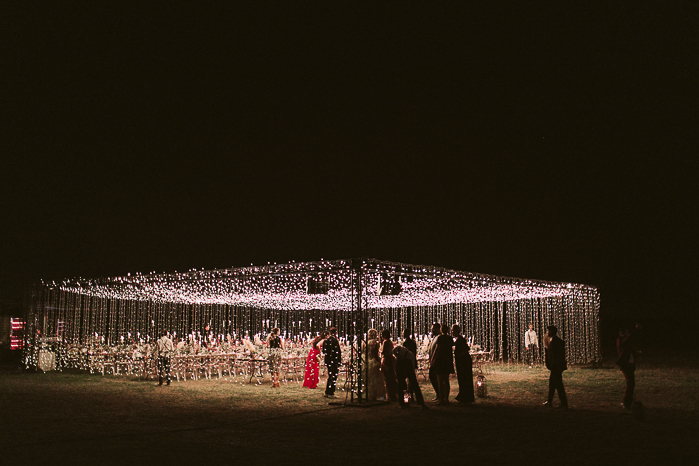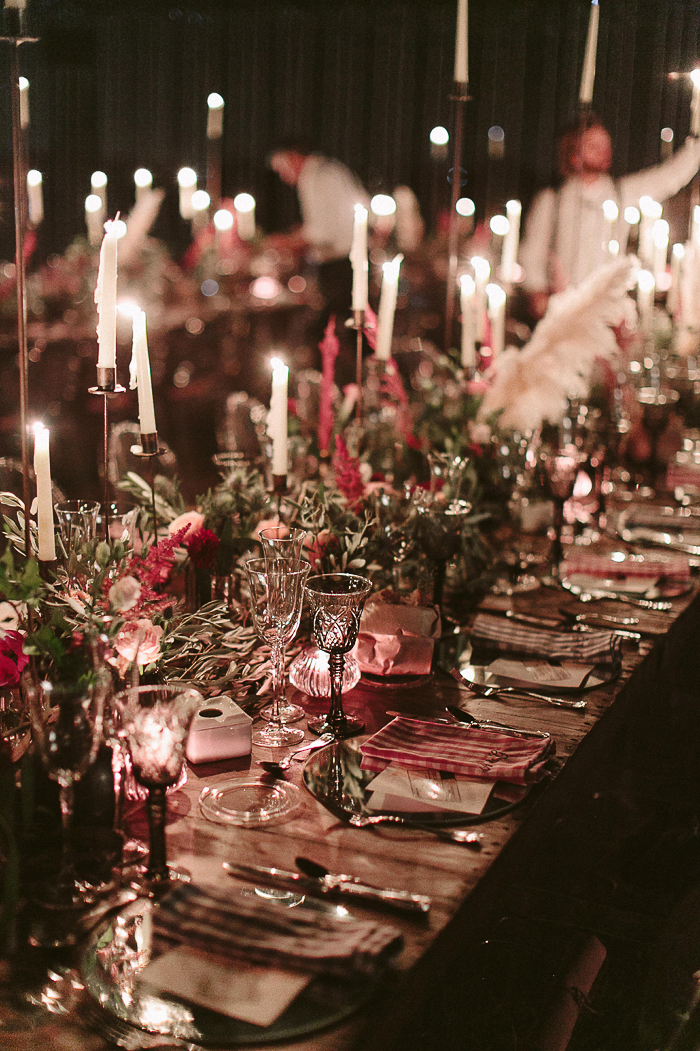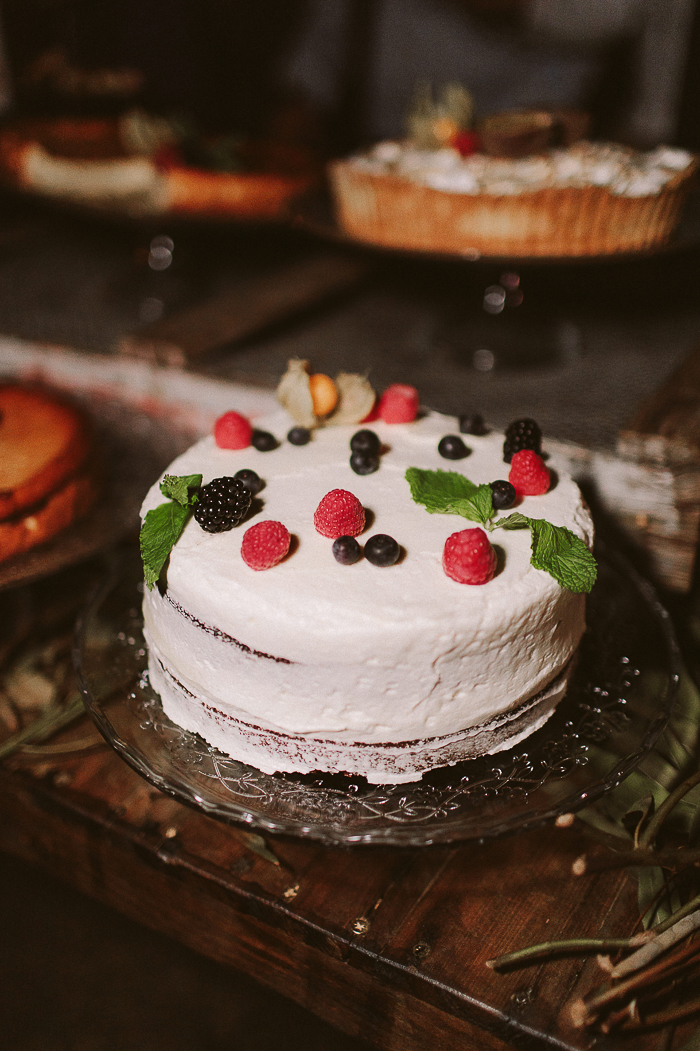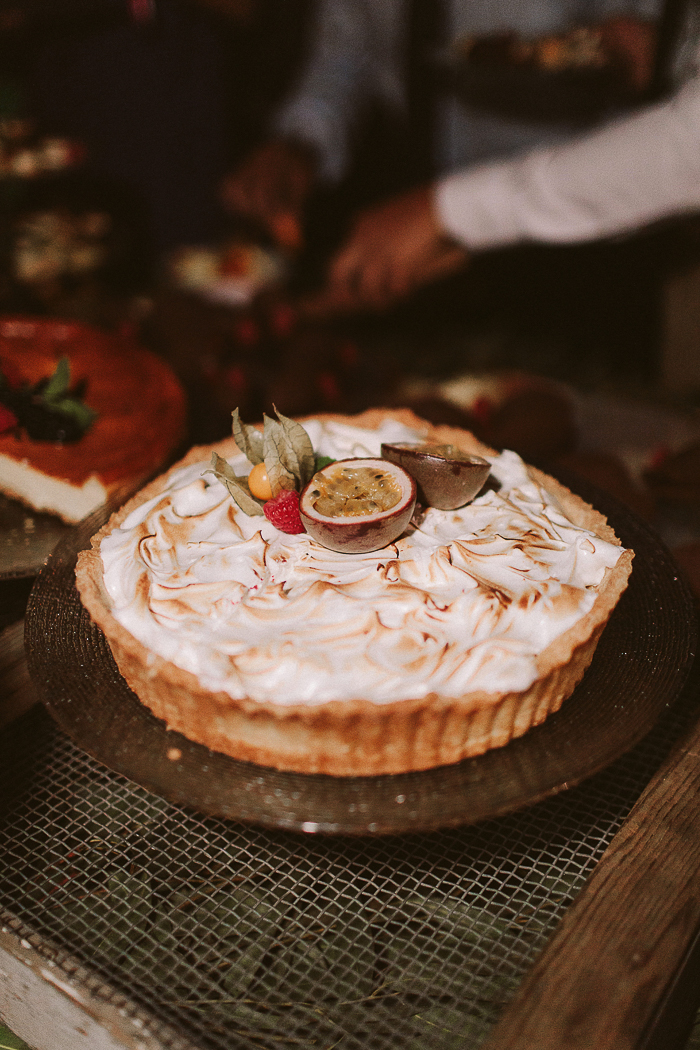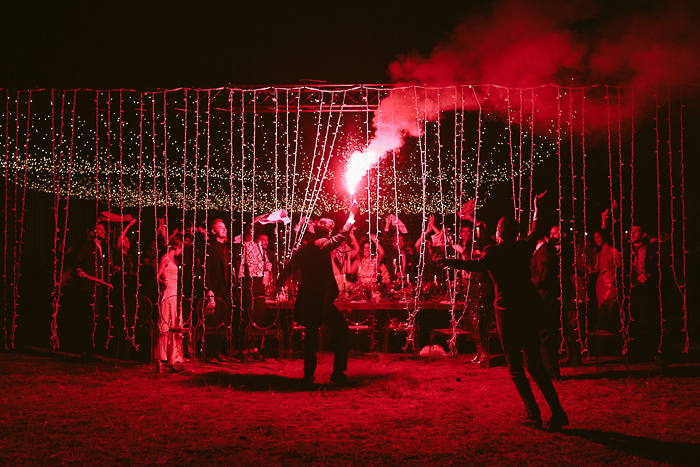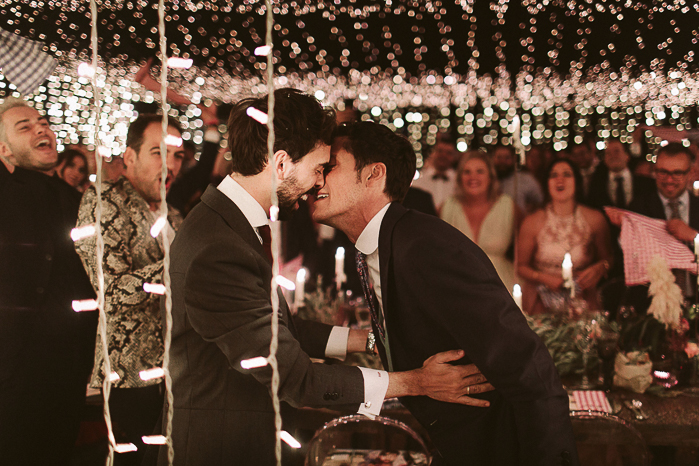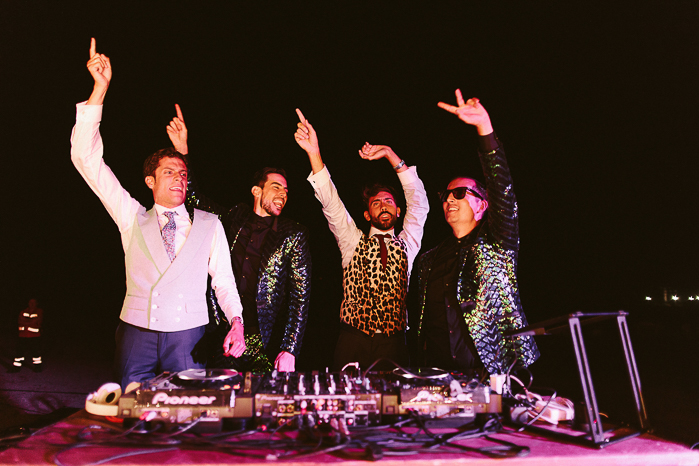 Congratulations again to Adolfo and Guillermo on their Aerodromo Olocau wedding! Big thank you to Junebug member People Truelove Tellers for capturing and sharing their day with us. To see more of their work, check out their profile in our directory of best wedding photographers in the world!