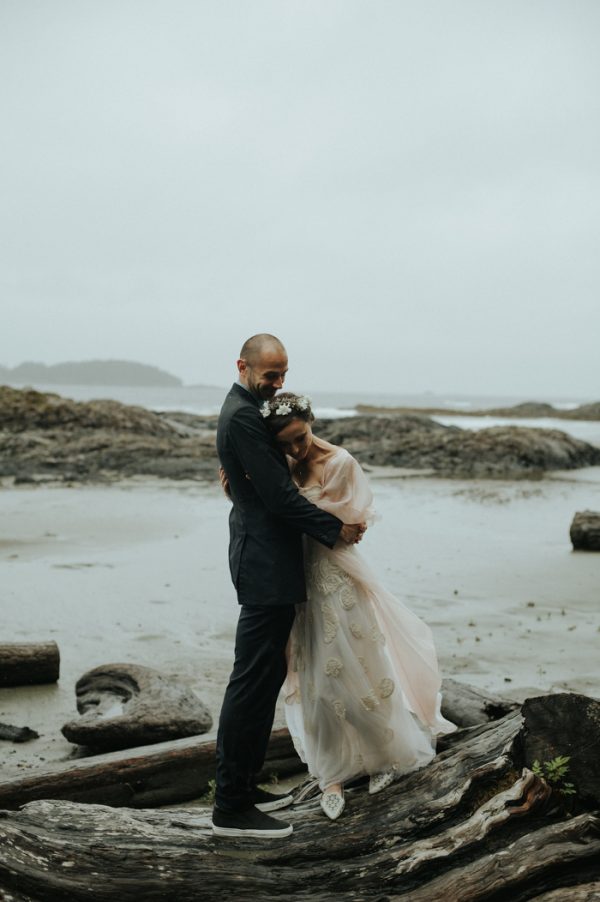 When Alicja and Boris started planning their dream wedding, they knew they wanted the focus to be entirely on them and their love. The couple has always adored the magical and mysteriously beautiful Tofino Beach along the Pacific Rim area of Canada, so they chose a perfectly passionate elopement in British Columbia! Alicja and Boris took photographer Daring Wanderer along with them on their treks through the Pacific Rim forest, over fell redwood trees, and through moody coastal beach scenes. We absolutely love the pure passion and style in this couple's Canadian elopement!
The Couple:
Alicja and Boris
The Wedding:
Tofino Beach, British Columbia, Canada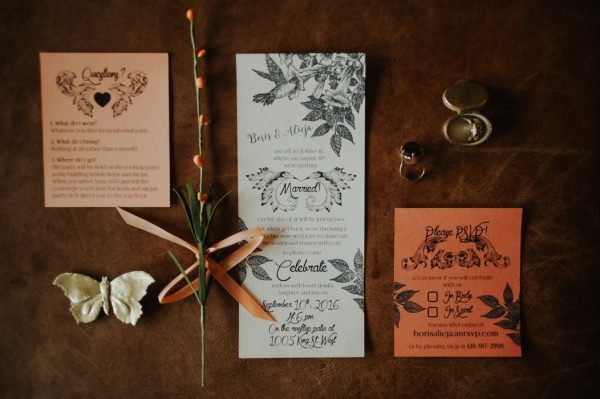 Boris and I wanted the day to be intensely personal and just about the two of us. We're both very open and expressive with one another, but tend to be more reserved around others, so we didn't want the eyes of a crowd to damper our ability to communicate our love to one another on this one day. To be honest, we also wanted to be selfish: we want to think about us, our needs, our wants, and to celebrate our love and life together without having to worry about keeping anyone else happy.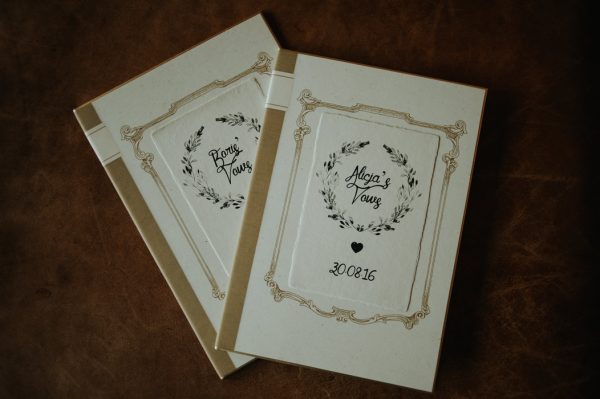 As a result, we decided to cut out the noise of a traditional ceremony and party, and plan an adventure that would be we could cherish in our memories for the rest of our lives. On one hand, it was a difficult decision to tell our loved ones that it would be just us two on the day of. At the same time, we knew it was the right one (and everyone was very supportive and excited for us, which is why we love them so much!).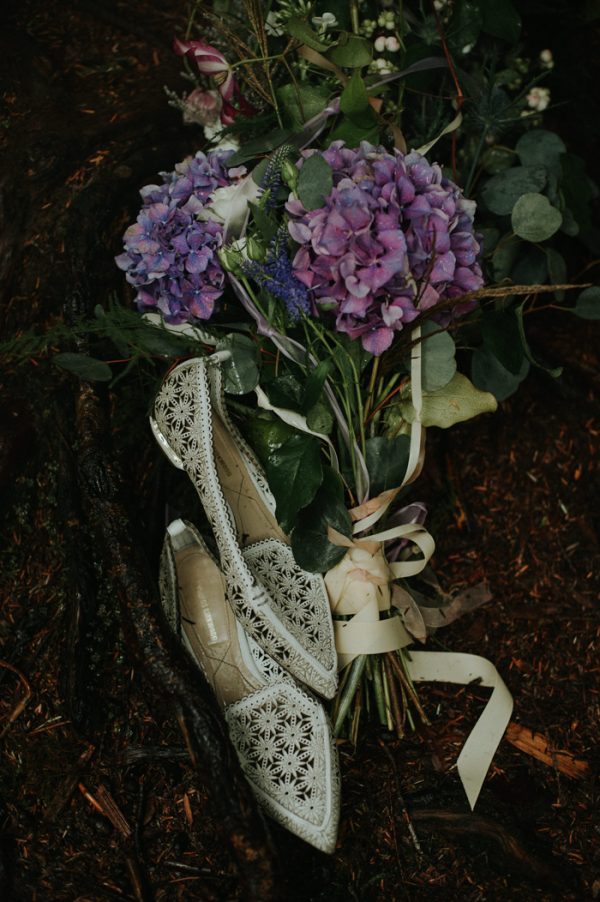 To include our loved ones in the celebration, we held a reception on a private rooftop patio in our home city when we returned, which was the perfect compromise. We personalized the party with touches from our own wedding day, such as hanging up our wedding dress and suit, leaving our vows out for people to read, and sharing our pictures and memories from the day. It was lovely to see how enthusiastic everyone was about our photographs; the best comment we heard was one of our friends declaring, "Where did you guys get married, Narnia?"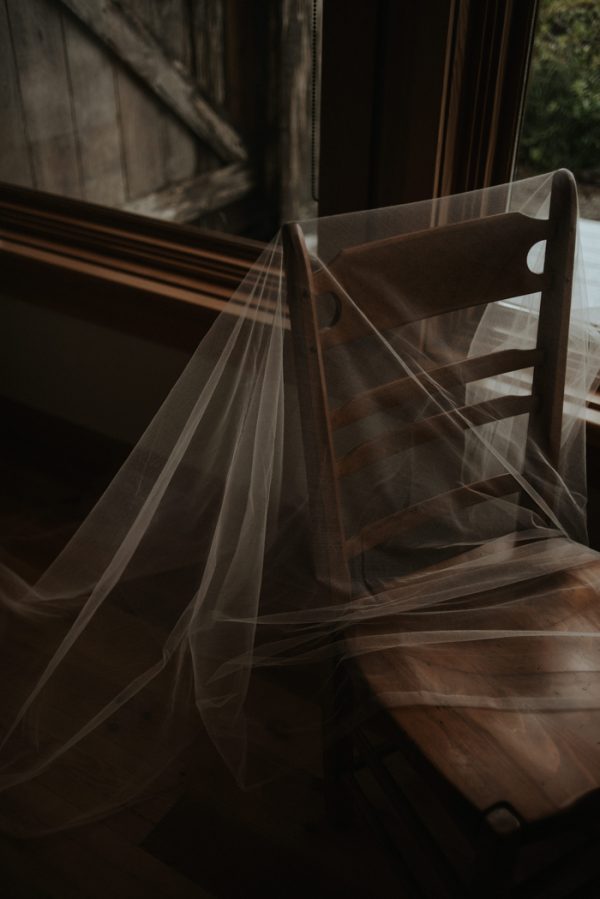 The veil was made from 3 meters of firm Italian silk tulle purchased on Etsy, with the ends hand-cut in a scallop finish. In addition to doubling as a witness and wedding guest, Jess acted as a de facto bridesmaid by helping me fasten it with a few bobby pins on the day of! The vow booklets as well as our invitations were made from Japanese paper from a store in my neighborhood that carries an amazing selection of fine stationary and paper products.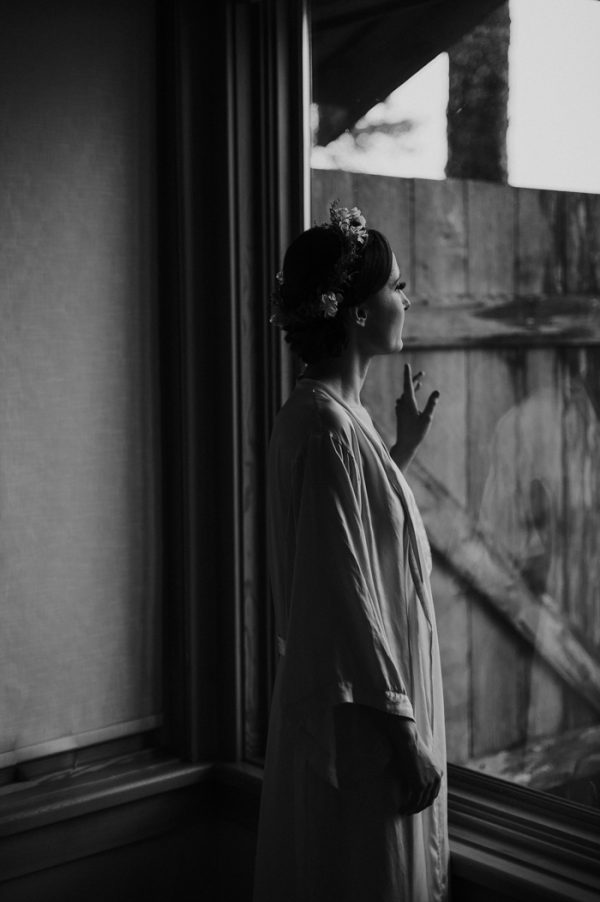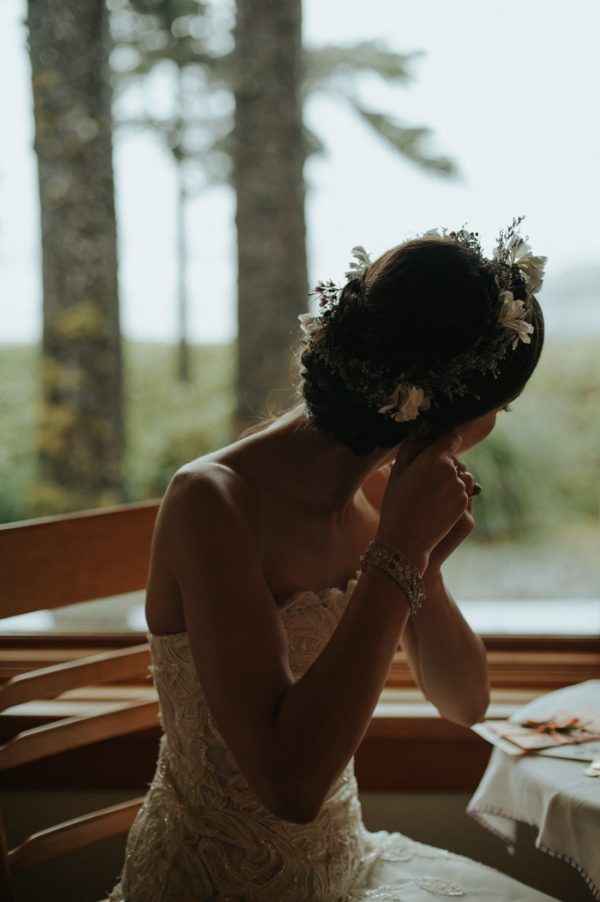 I also bought nearly everything for the wedding second-hand (on eBay), including both my pre-day shoot dress, my wedding dress, Boris' suit, my shoes, and our wedding bands. Although cultivating everything took a lot of time, I thoroughly enjoyed piecing together everything bit-by-bit. I would recommend going this route to anyone. Boris and I tend to be careful about money, and I was able to get items of the quality and make I wanted at a fraction of the price. On top of it, its an environmentally conscious-choice that gives a second life to some truly exquisite pre-loved items.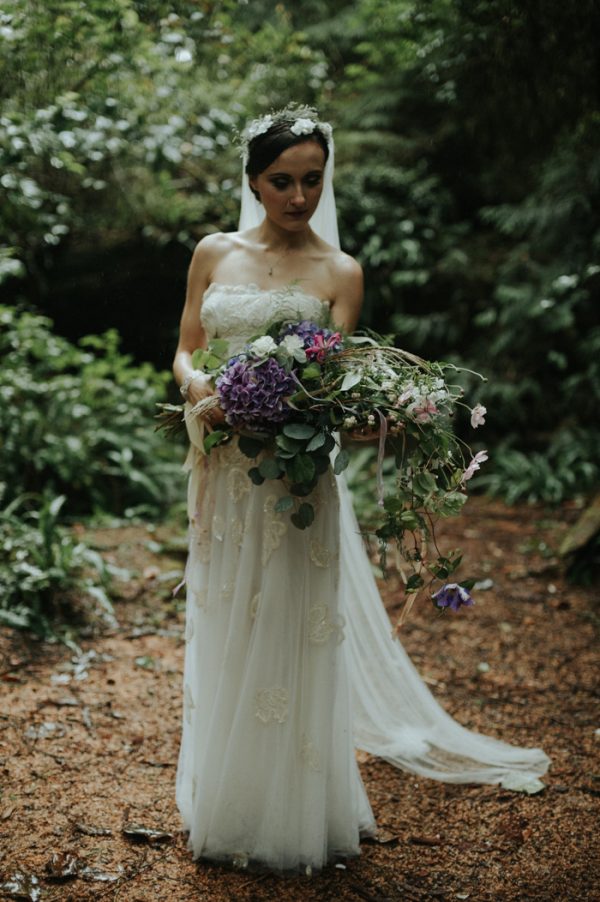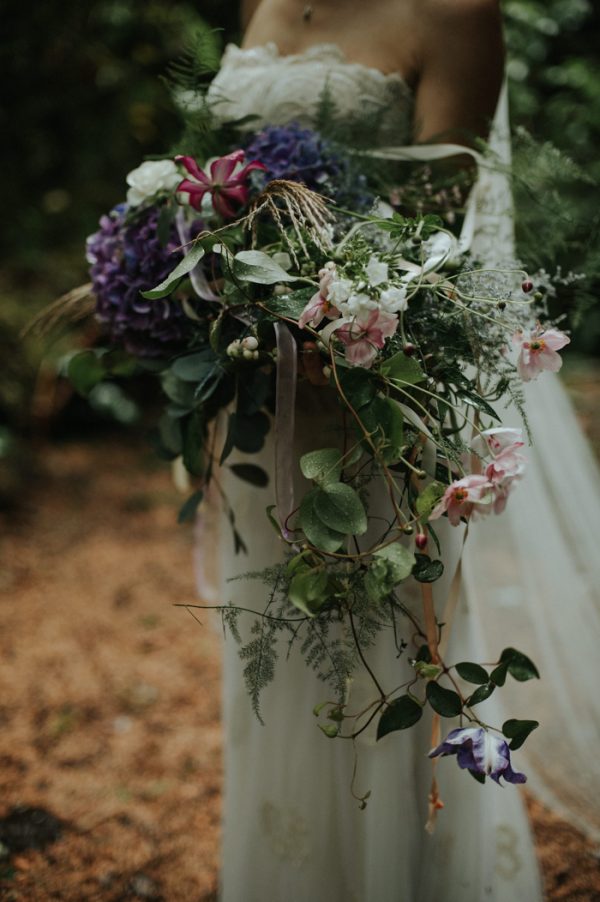 Boris and I both decided we wanted to get married in on home soil as opposed to abroad. We each immigrated to Canada as children, and feel a special bond to a country that welcomed us as citizens with open arms. At the same time, we wanted something a little bit more exotic. In all our seven and a half years together, we had never been on a vacation together, so we wanted to see more of Canada, which is vast, and filled with natural beauty. In the end, we settled on Tofino, because of the mix of rainforest and ocean, and because it is said to be (and we believe it!) one of the most magical places on earth.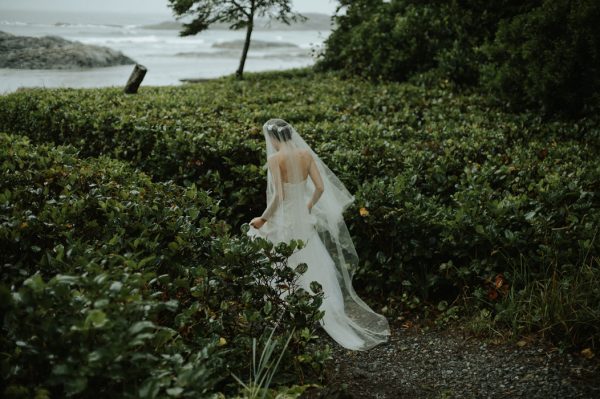 We were married during a downpour, in the middle of an ancient redwood rainforest in the North Pacific Rim. The rain during the ceremony was particularly torrential—to the point that our celebrant, who has been officiating weddings for six years, said that she had never seen a ceremony quite like ours.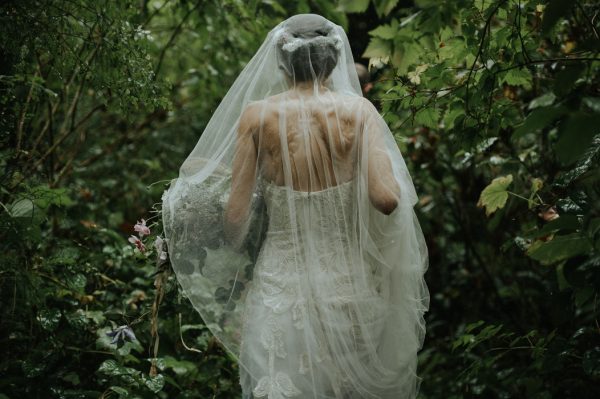 Visually it was incredible: the trees filtered the rain and softened it somewhat, the flora looked particularly lush and vivid, the redwoods were glowing, and rush of water drowned out our vows so that they were only for us. Overall it felt very primal, accentuating the highly emotional, tender experience that comes with any wedding ceremony. Hearing each others' vows—we both happened to write poems for one another—that described why we were out there on that crazy day committing ourselves to one another was truly unforgettable.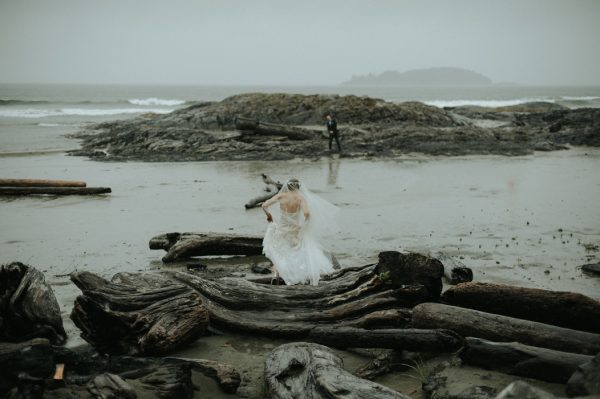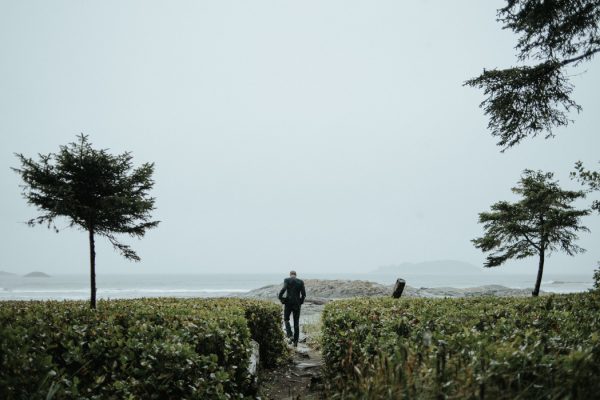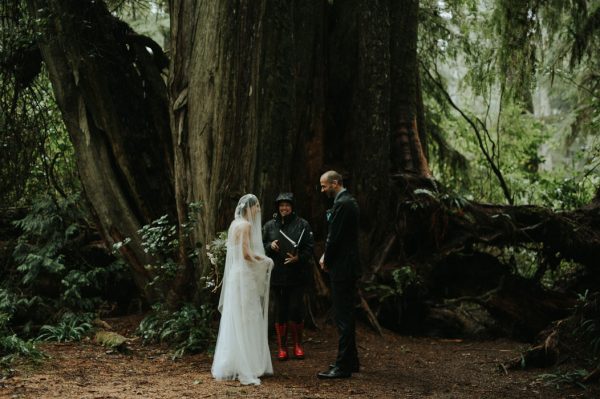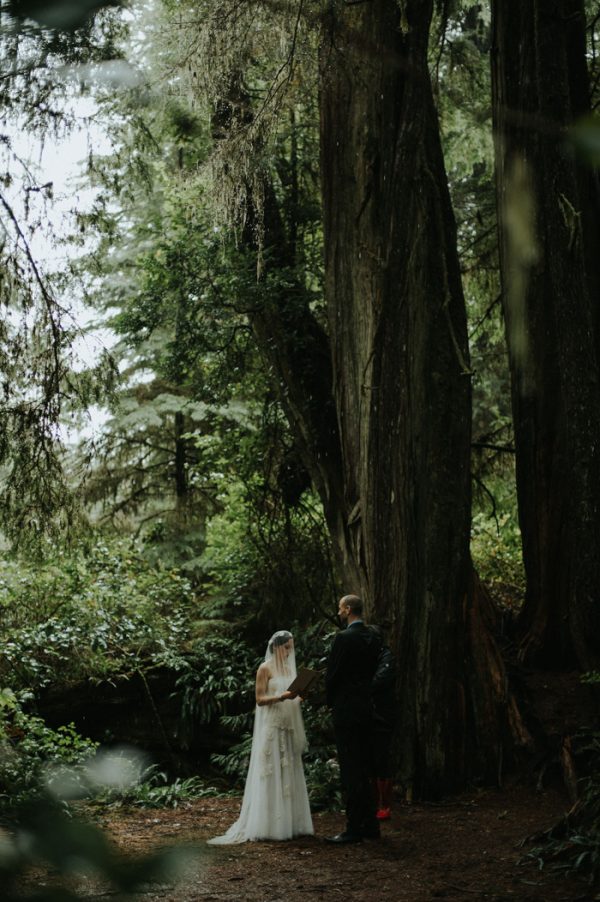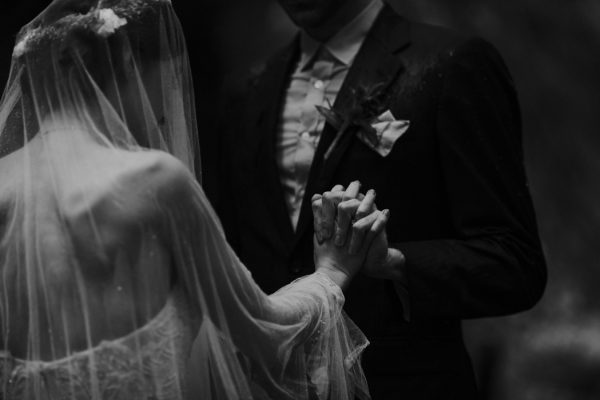 Our aesthetic for our wedding was the juxtaposition of raw, unbridled nature and an immaculately-dressed traditional bride and groom to aim for an almost ethereal look. We loved the strong contrast between, and the absurdity of, exploring the untamed wilderness in our formal wedding attire. We also wanted to highlight the natural elements all around us, because a place like Tofino does not need to be dressed up; its beauty stands on its own.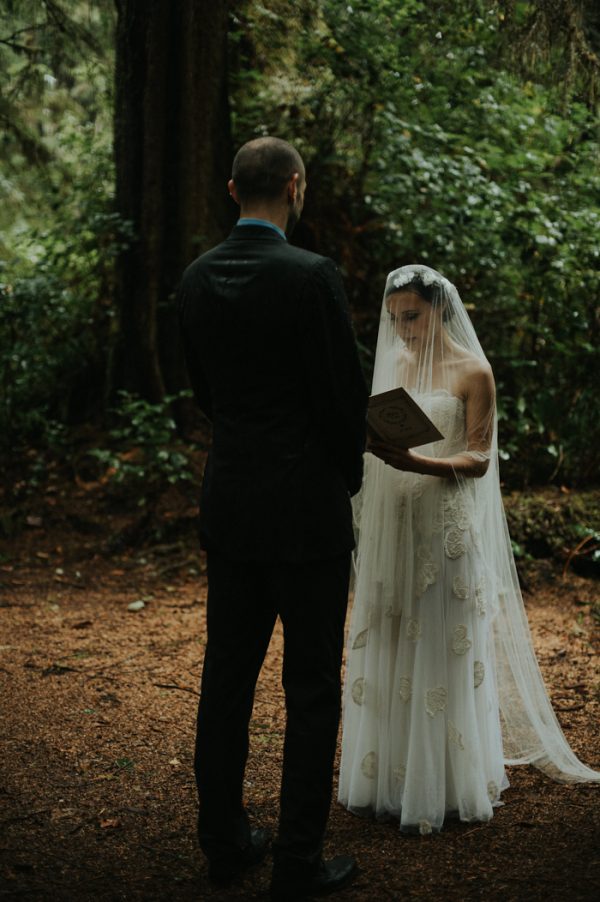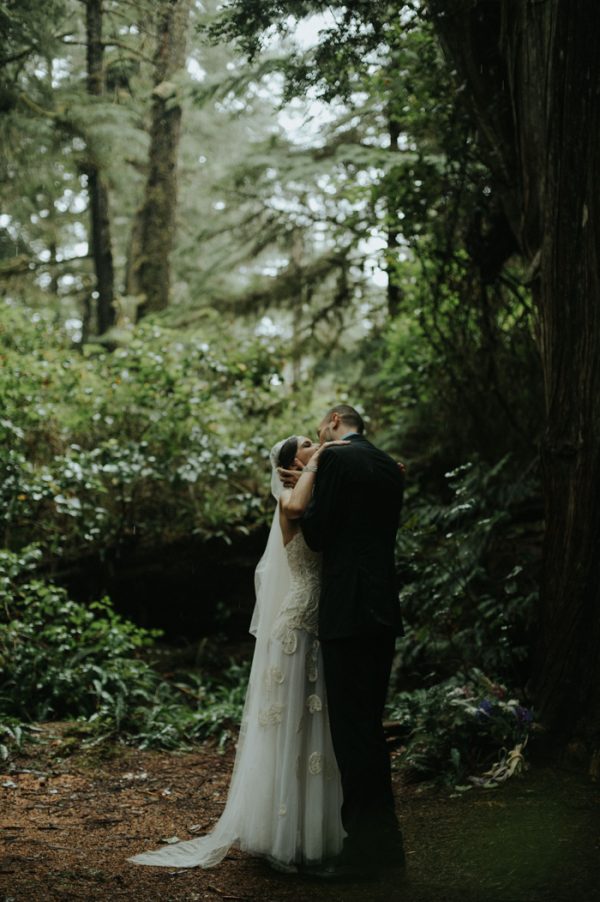 They say that rain on a wedding day heralds good luck—I hope that's true, because if so we have a sky-full of luck! Borisand I both had so much fun: after our ceremony, we went out onto the beach, where the ocean was powerful and the sky was what Boris called an "infinite sky," completely without end or finish. Afterwards we completed a few hikes, one through another section of the rainforest filled with primordial ferns, moss, and huge fallen trees, and a second on the raw black rock beaches by Ucluelet.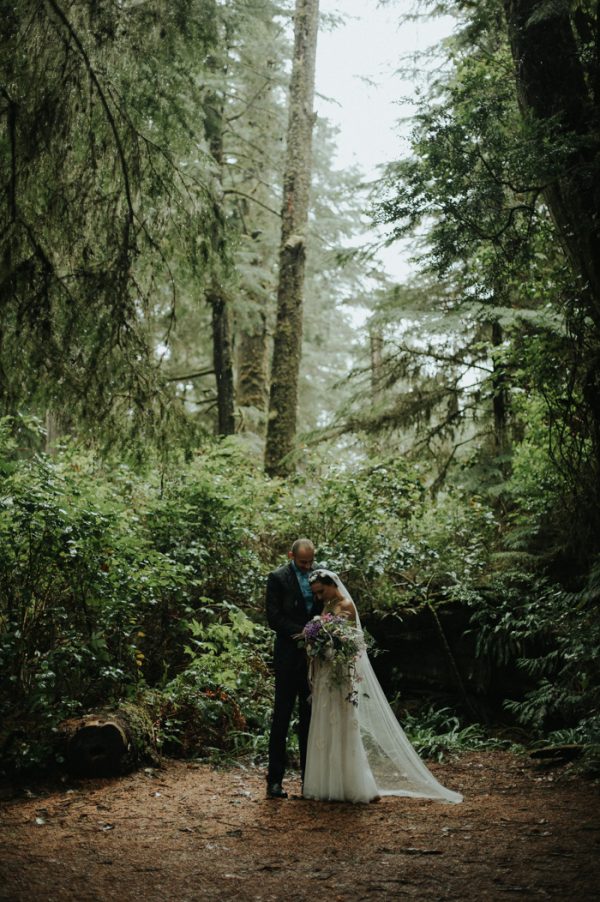 The pouring rain made it challenging but at the same time inimitable: we agreed that it helped strengthen our bond because we were able to make the most of our wedding day and soldier on with our plans, seeing the rain as an asset to the experience, rather than a burden. That sort of attitude is at the foundation of our relationship, so it is very apt that we were able to live it to the fullest on our wedding day.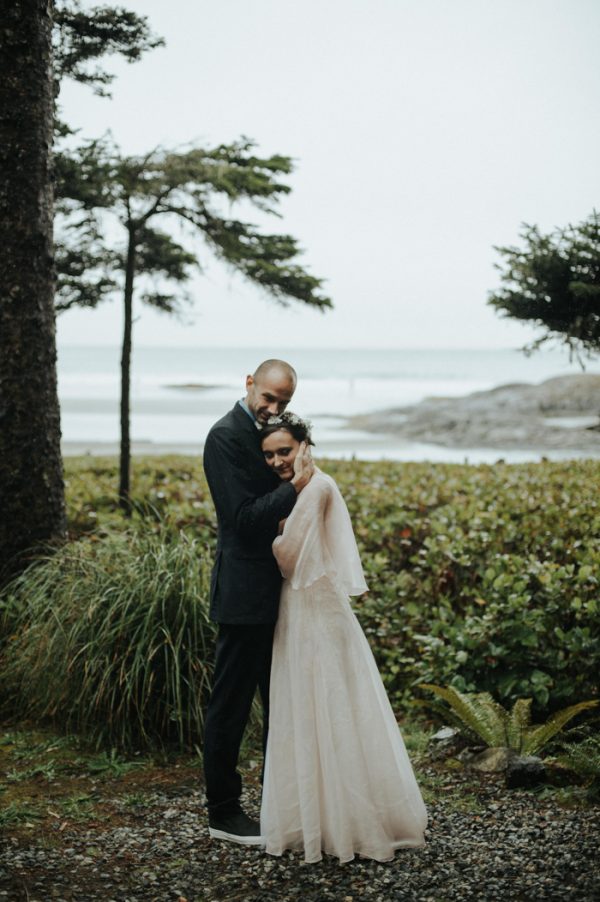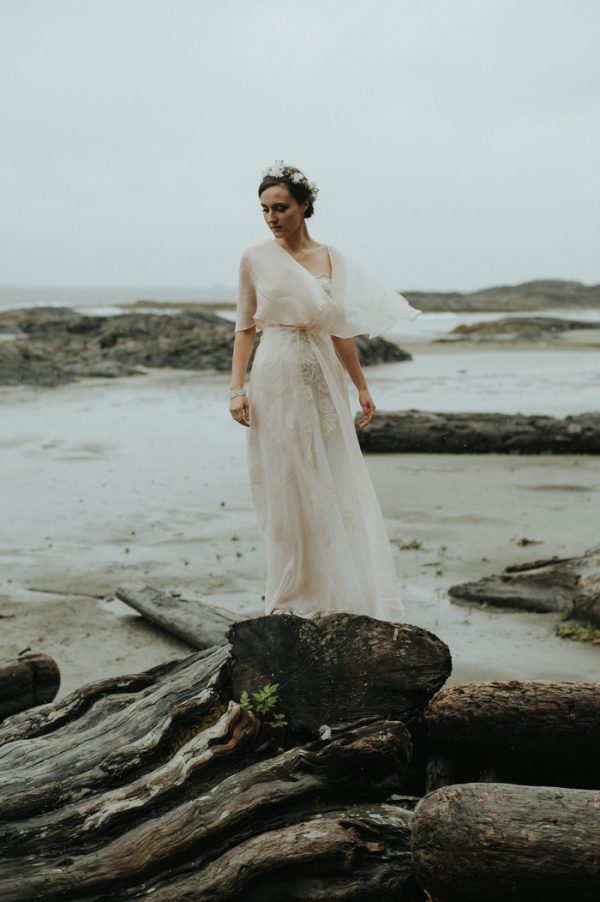 Cliché but: be true to yourself. Plan the wedding you want to have. Think about what's important to you. I actually got caught up in planning a traditional wedding when we finally decided to tie the knot, but very quickly realized that the traditional approach was not what either Boris or I wanted. We are so relieved we weren't pressured into going that route. Instead, we thought about what we wanted out of the day, and agreed we just wanted to make a memory, share an experience, and spend a day together that encapsulates our feelings for one another.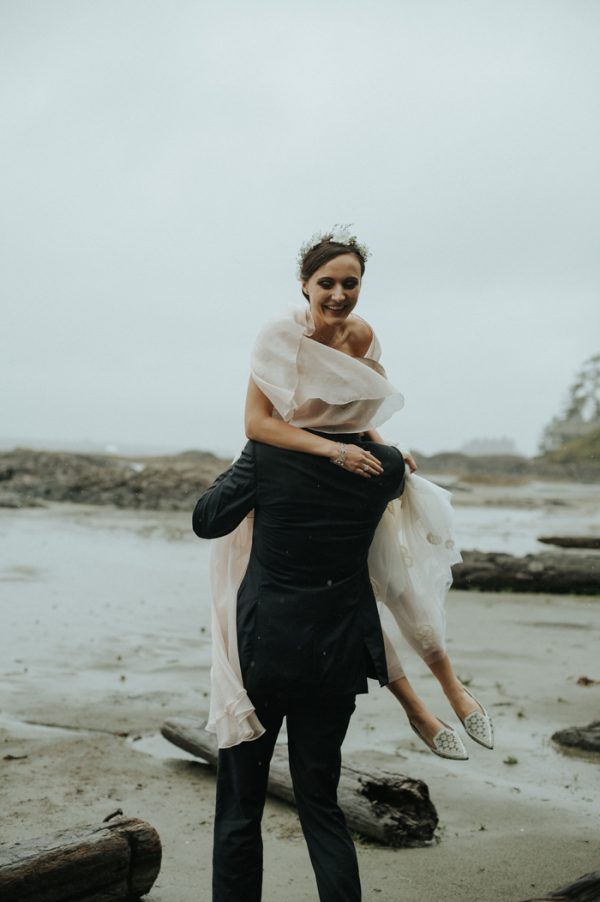 Also, be flexible! Things will work out, even if some of the small details don't, if you remember the big picture. I think so many of us spend so much time, energy, and thought into putting together the "perfect wedding" we picture in our minds. Reality never comes out like we imagined, and it can be disappointing. But that's okay: go with it. Embrace the unexpected. Make the most of the wrinkles. Yes, we the skies opened up on our wedding day and would not stop, but the rain made the experience uniquely ours. Whatever happens, your day will still be beautiful if you just remember that you're there for yourself and your partner, and that's all that matters. Everything else is just window dressing.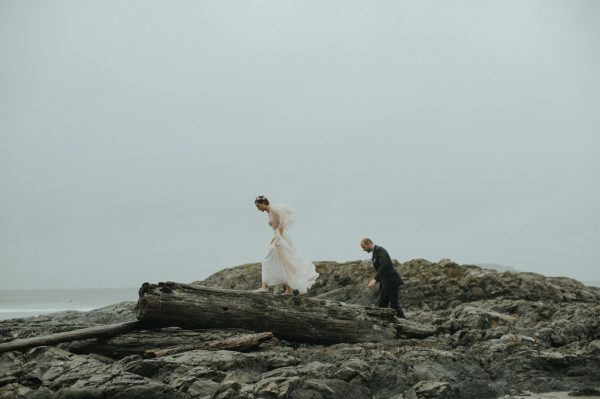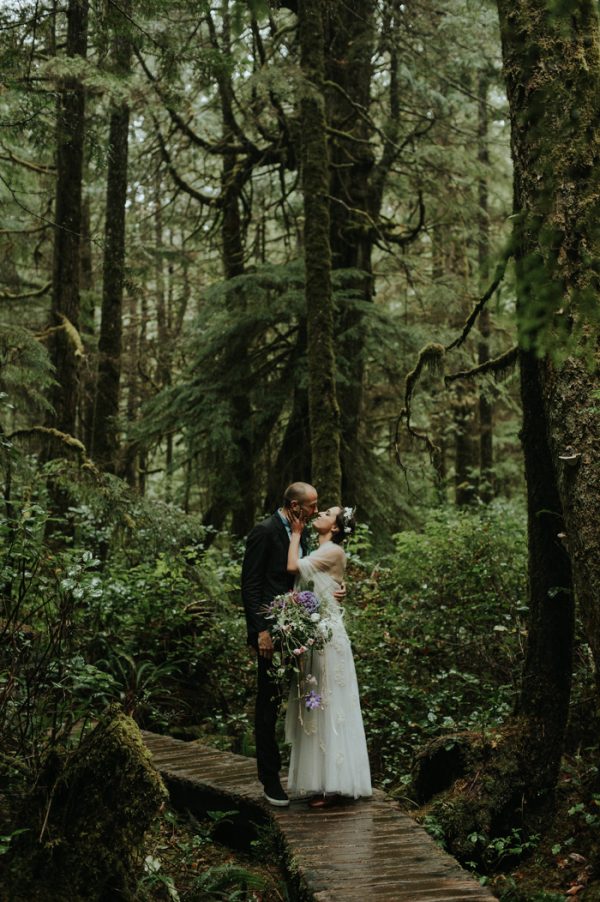 The day-of we shot against a backdrop of temperamental, somewhat difficult weather. The fact that we spent a full day with them, in pouring rain, trekking around in squishy, wet shoes, soaked clothes and shivering, and still had a blast, is a testament to how amazing they are. So really, the two of them are angels who helped make our day as wonderful as we had hoped it would be. Thanks Jess and Matt.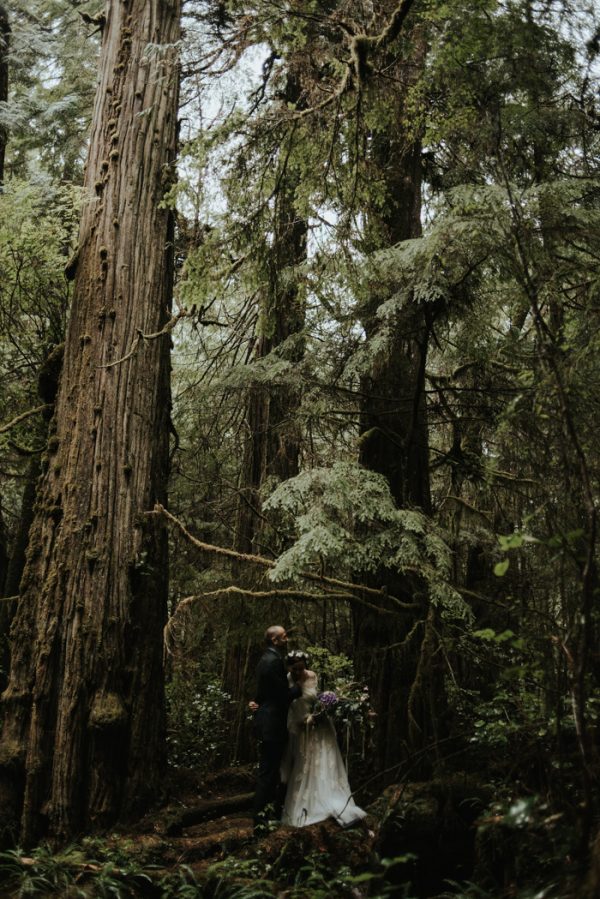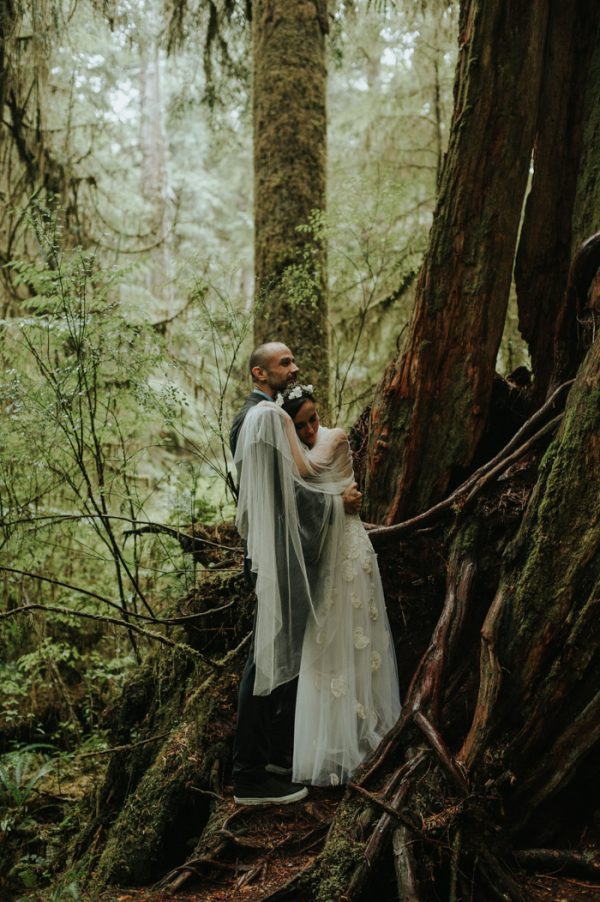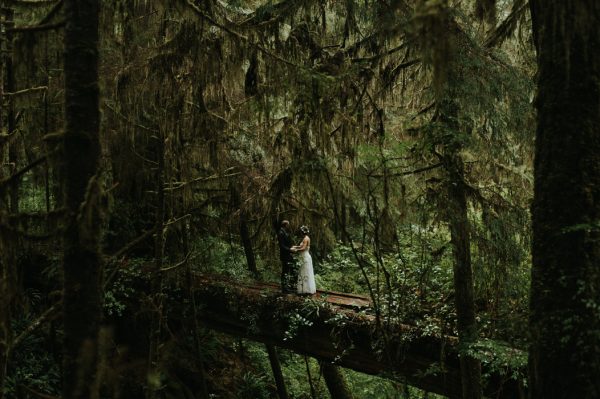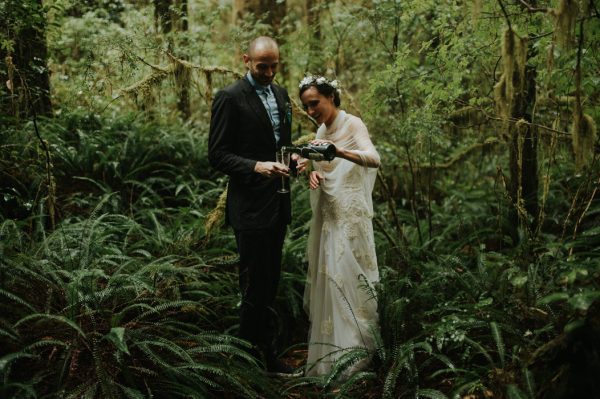 My jewellery was all pieces inherited from my family, including diamond stud earrings that I wear daily that were gifted to me by my parents, gold cocktail rings with semi-precious stones from my paternal grandfather, and an antique filigree silver bracelet from my maternal grandmother. I also carried our cider in a vintage Louis Vuitton Noé in blue epi leather borrowed from my sister (the bag was specifically designed to carry champagne bottles in!). It was important for me to have these items with me on the day-of, so that I had a little piece with me of all my family members who could not be there in person.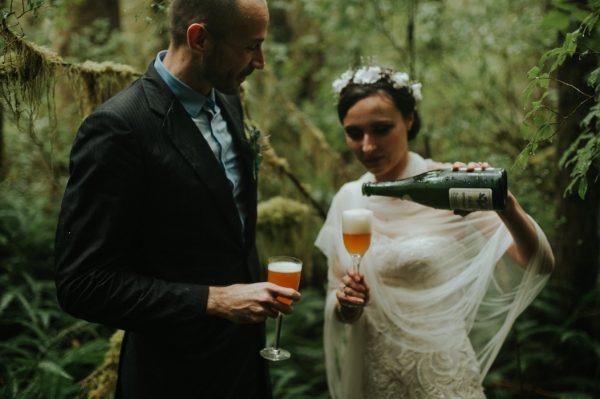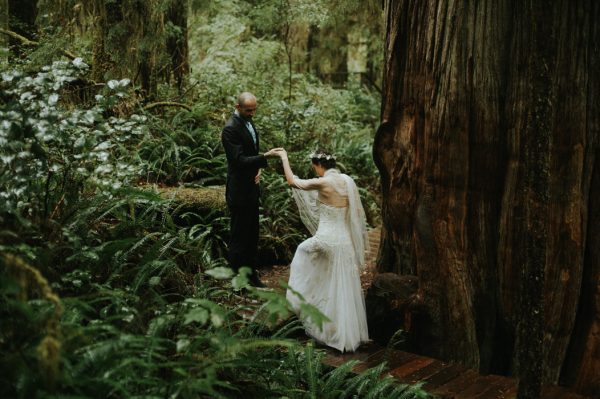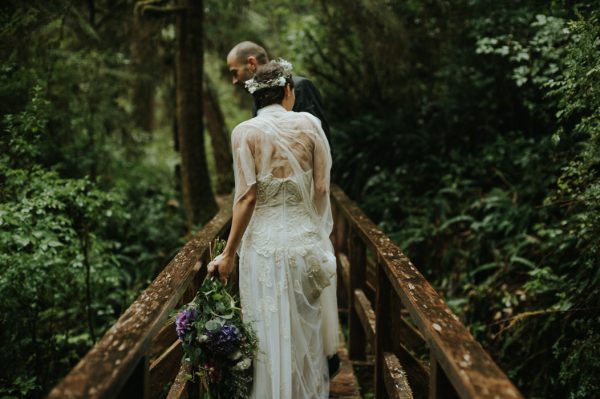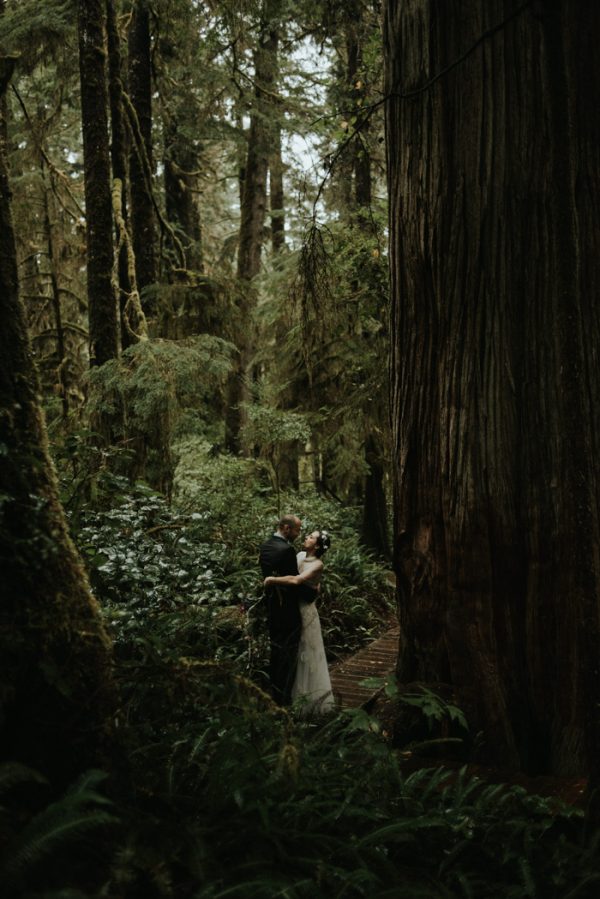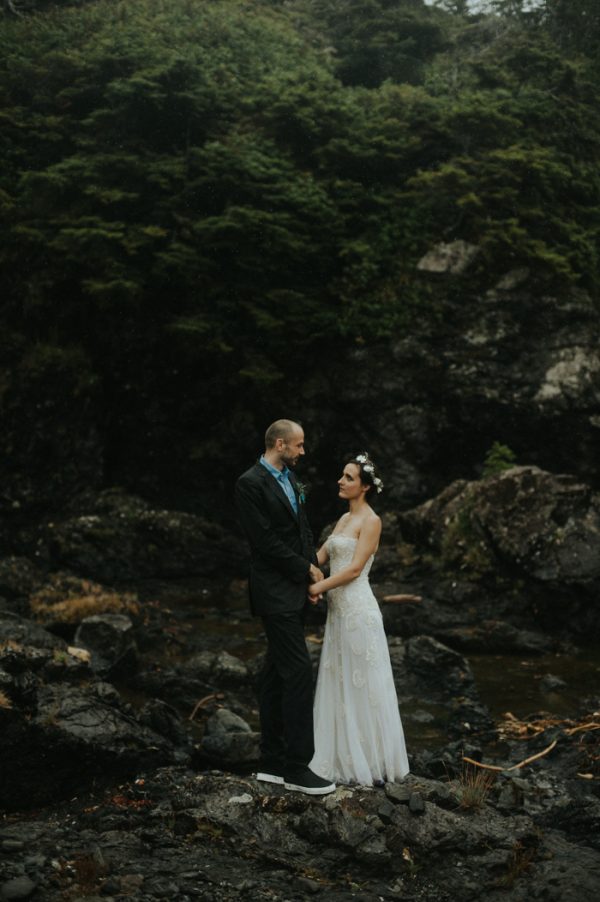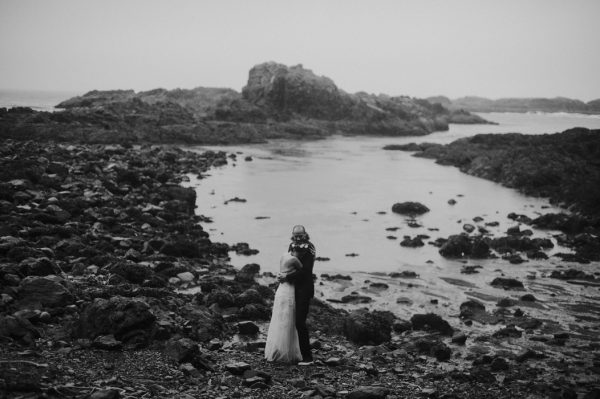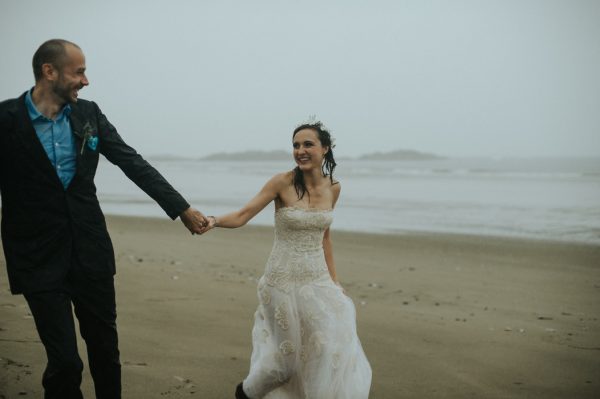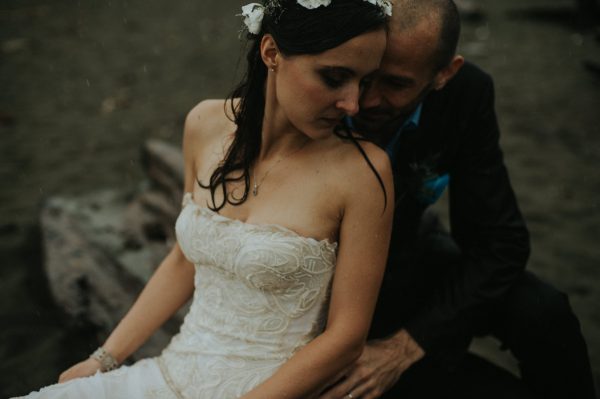 Congratulations to Alicja and Boris, and a big thanks to Junebug member Daring Wanderer for sharing their gorgeous elopement with us. Want more Canadian wedding inspiration? Then you've got to see this boldly vibrant outdoor Ontario wedding!