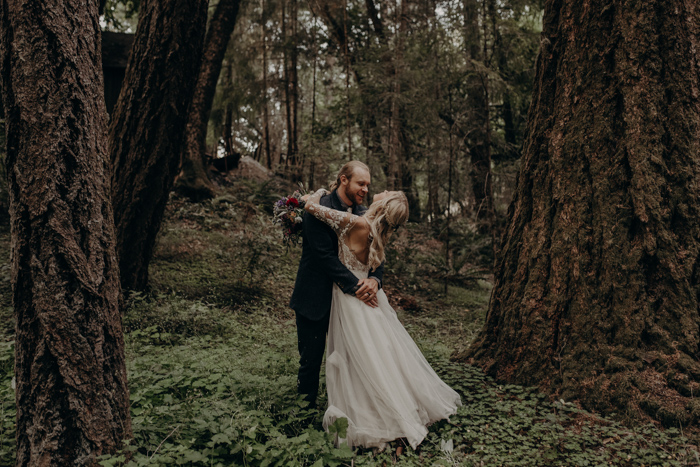 "We want to gather friends and family to celebrate our love, revive connections, and create lasting memories in the forest with all of our favorite people." That was Emily and Pete's mission, and that's exactly what they accomplished with their incredibly fun Leonard Lake Reserve wedding! Seriously, once you see these photos that Isaiah + Taylor Photography captured, you'll wonder if any couple has ever had more fun on their wedding day. Emily and Pete's entire wedding weekend had a distinctly bohemian and care-free feel that was incredibly dreamy given the forest setting. And the fact that they and their family and friends DIY-ed nearly every detail made it all the sweeter! This couple stayed true to their mission statement and, in doing so, created a picturesque bohemian wedding in the woods complete with teepees, textural place settings, fantasy-inspired table names, and picnic tables illuminated by cafe lights.
The Couple:
Emily and Pete
The Wedding:
Leonard Lake Reserve, Redwood Valley, California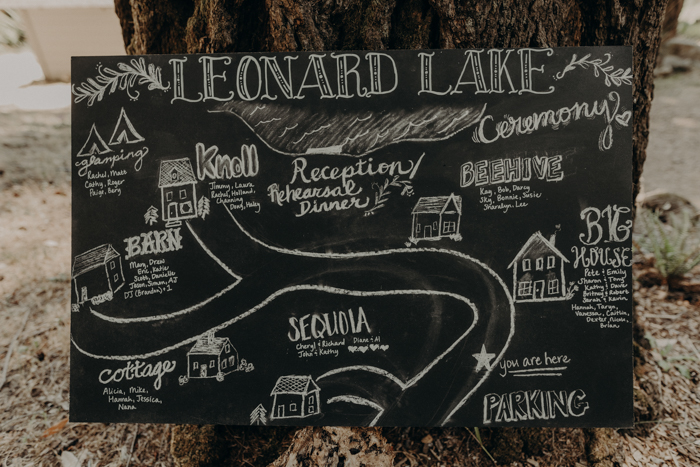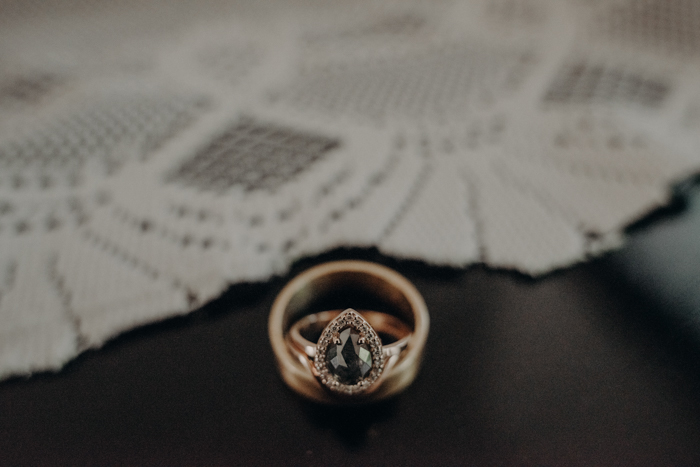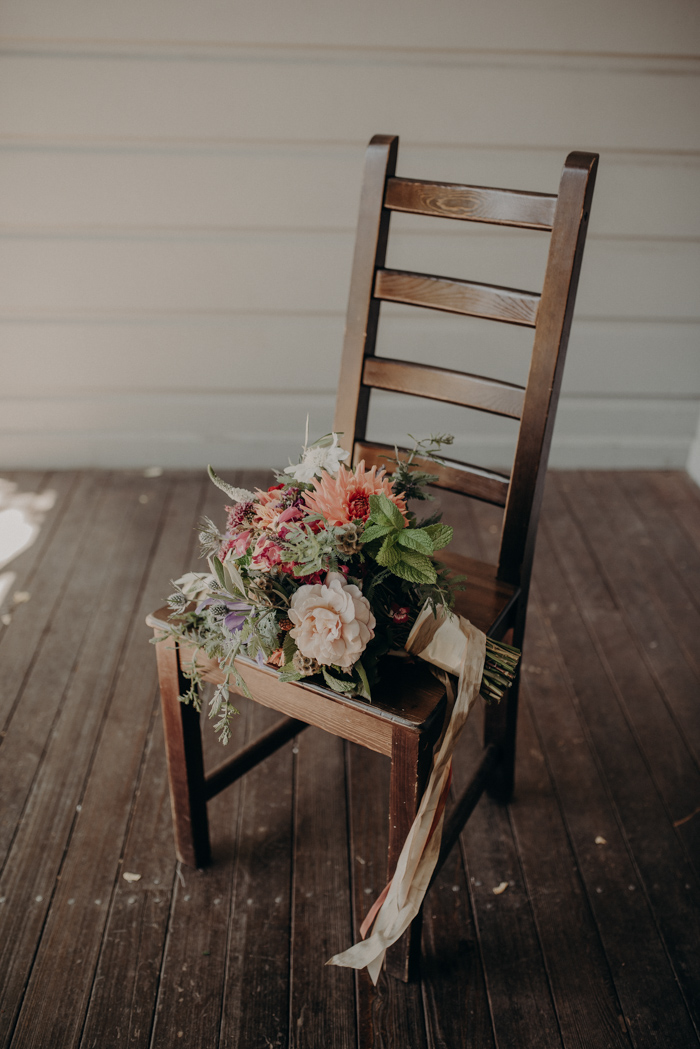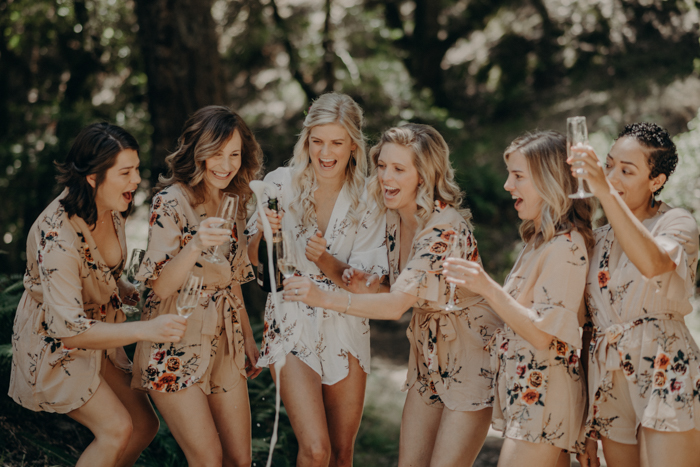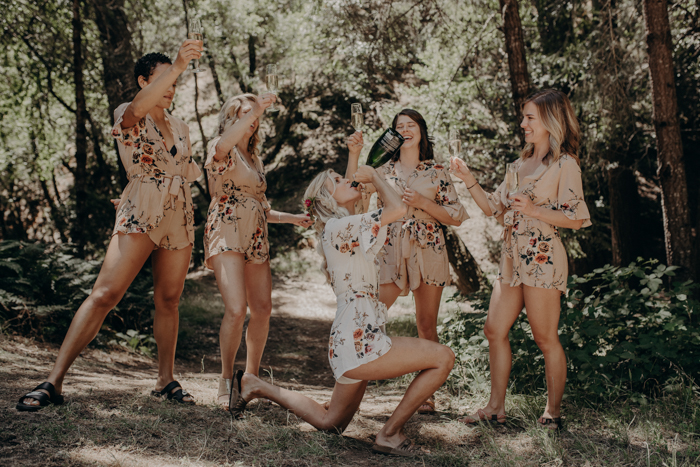 For both of us, it was important not to get lost in the chaos of planning a wedding. We wanted the whole process to be fun and relaxed. We tried to stay focused on what was most important to us and why we were getting married, so we decided to create a "mission statement" to come back to when things got stressful or one of us was caught up about details that weren't really important.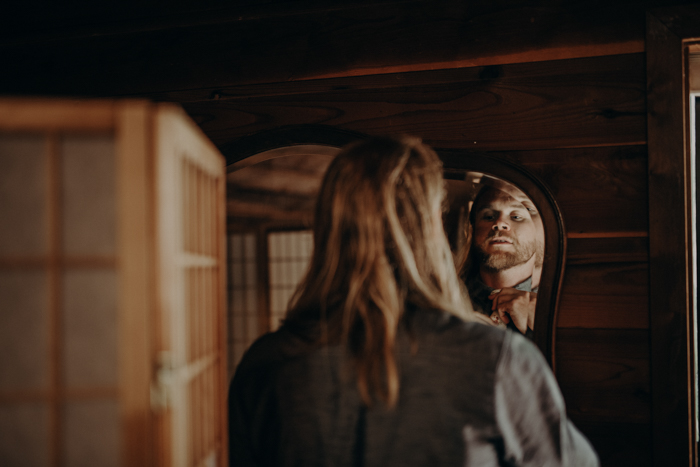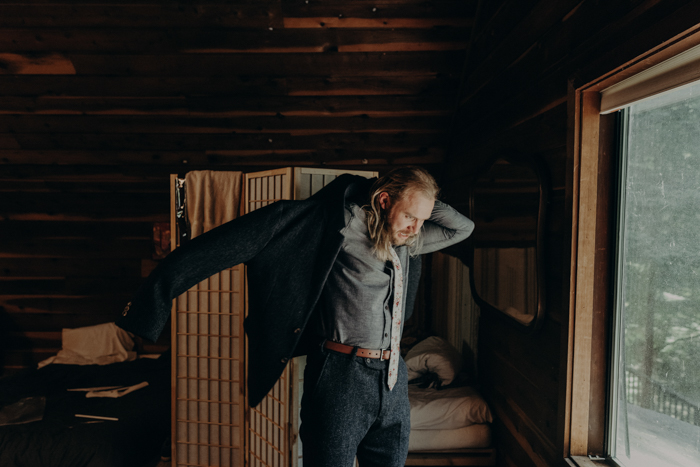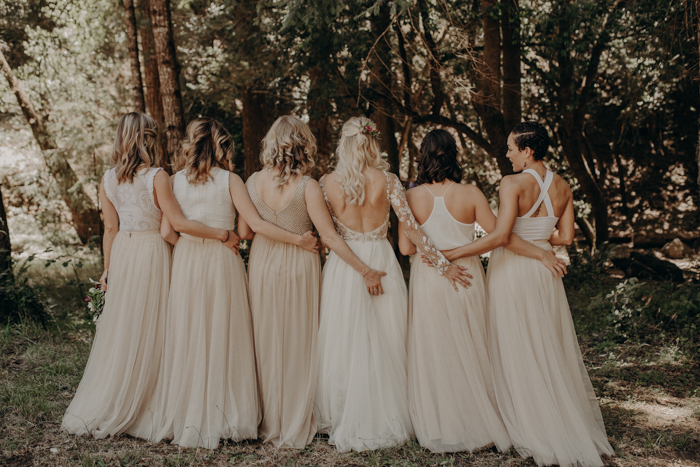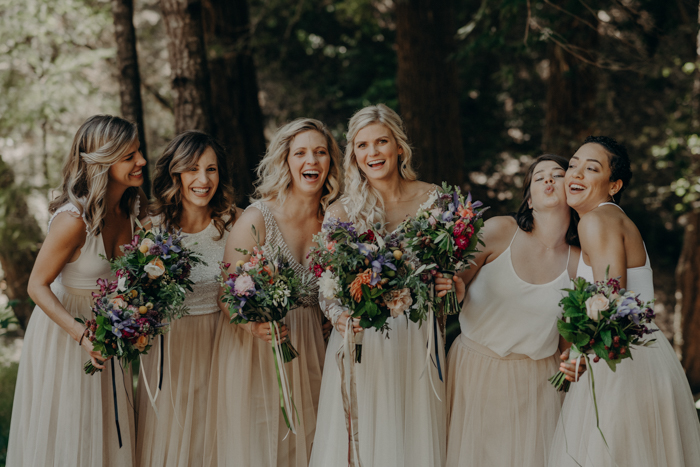 Three moments come to mind as my favorites from the day. The first was getting ready with my bridesmaids. It was so fun to be with them all! A couple of my bridesmaids had never met so it was fun to bring friends from different parts of my life together. I don't think I have ever laughed as much as I did with them.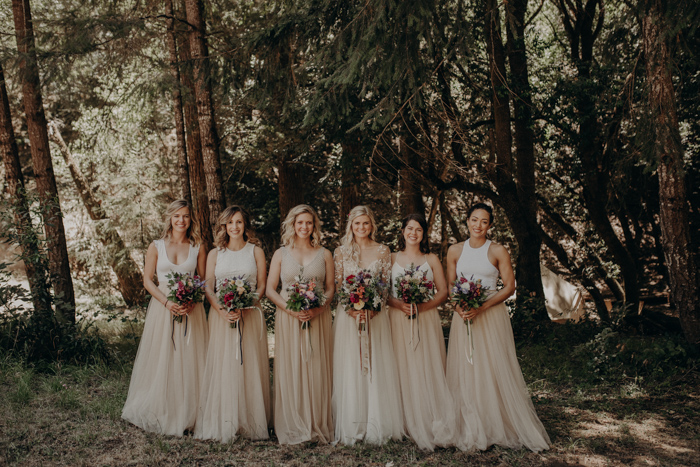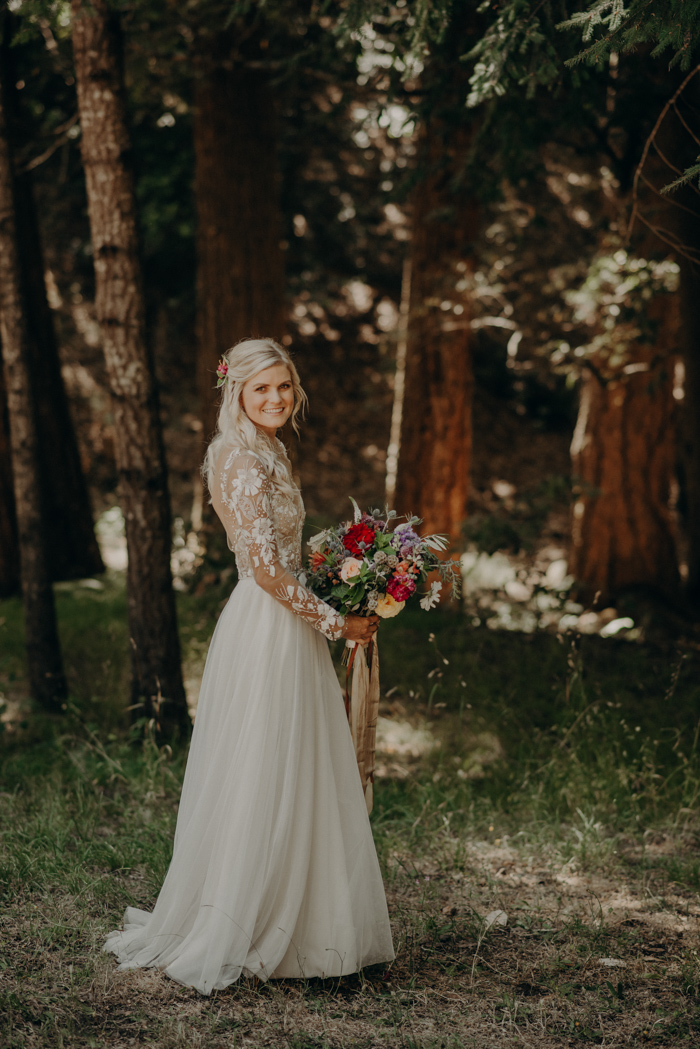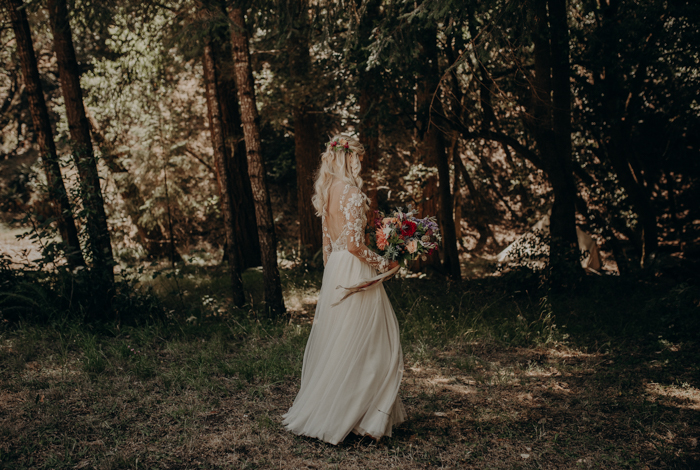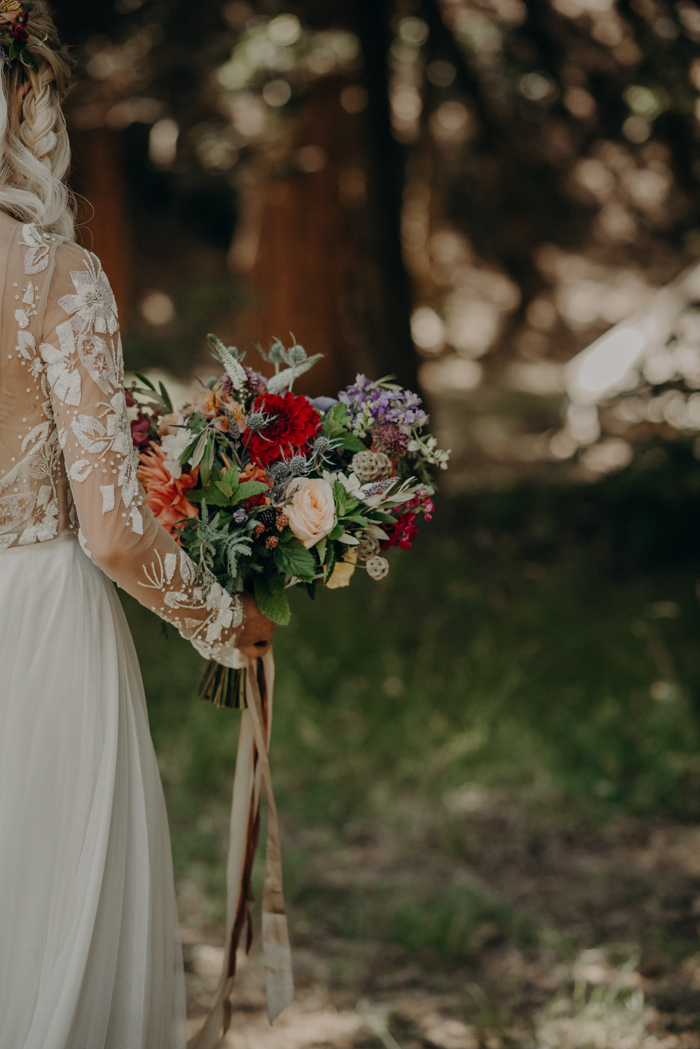 The second most memorable part of the day was jumping in a quad and driving up to our first look location. Our first look spot was one of the most beautiful places I have ever been. We were surrounded by huge trees that are hundreds of years old and it felt magical. Our photographers were amazing and let us take a few minutes of just us time before the rest of the day. I will never forget those moments we had together among the beautiful giant trees.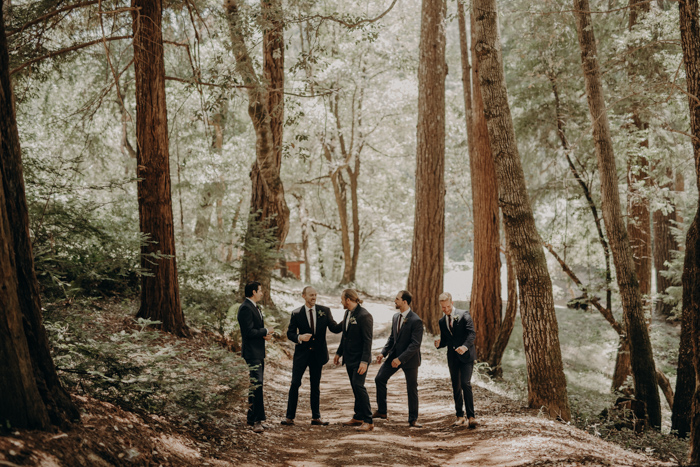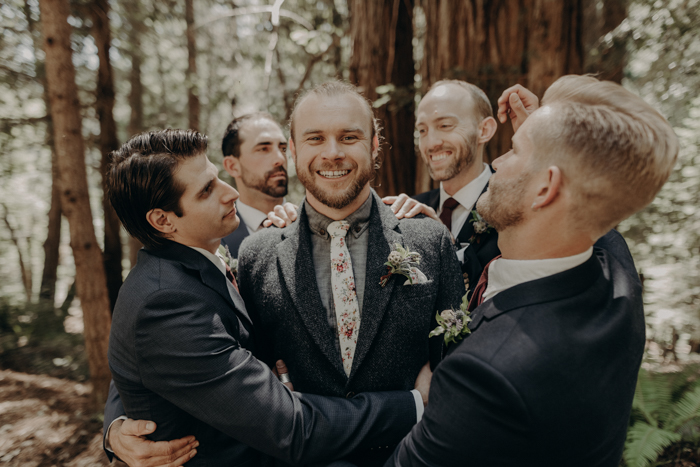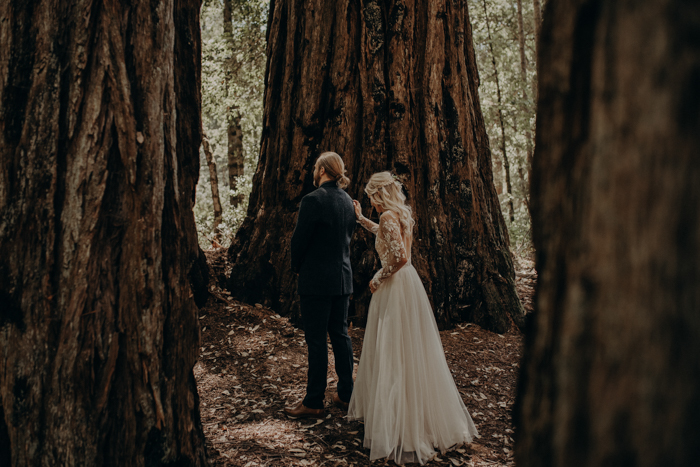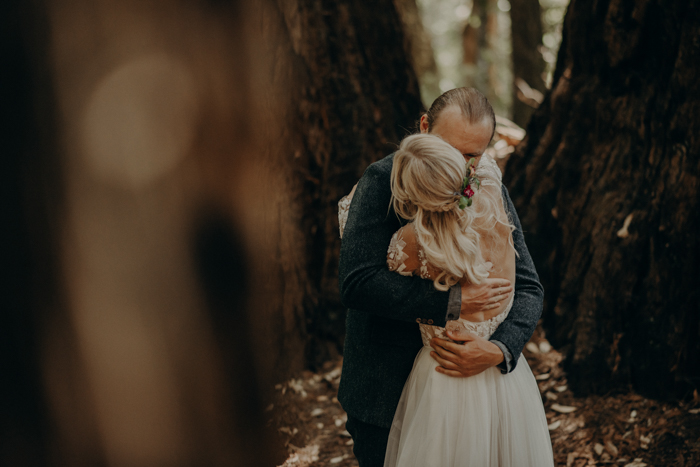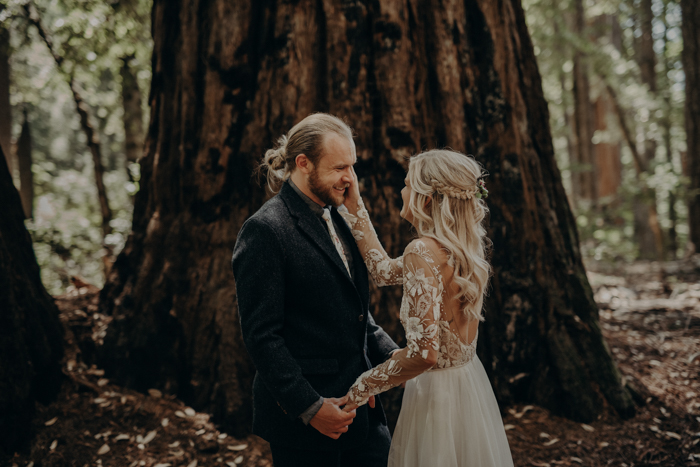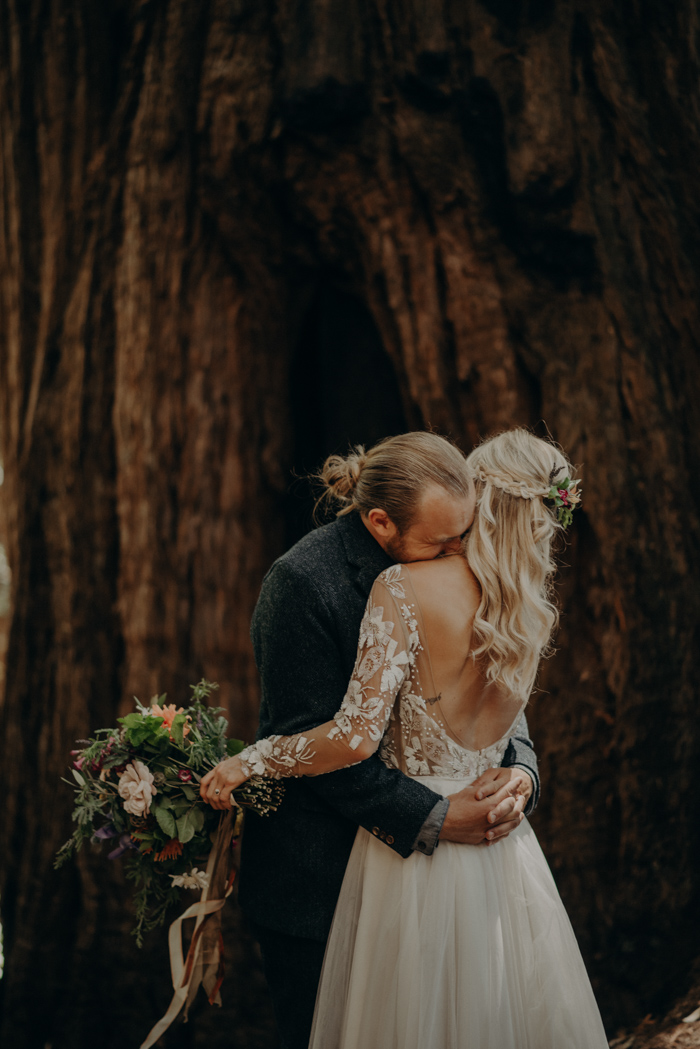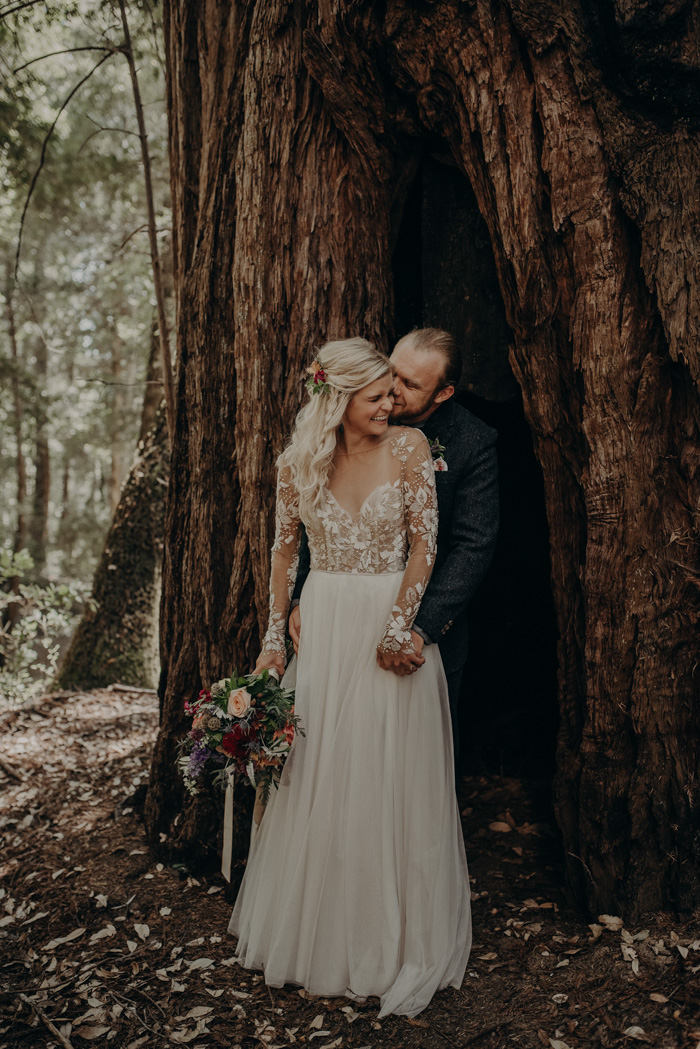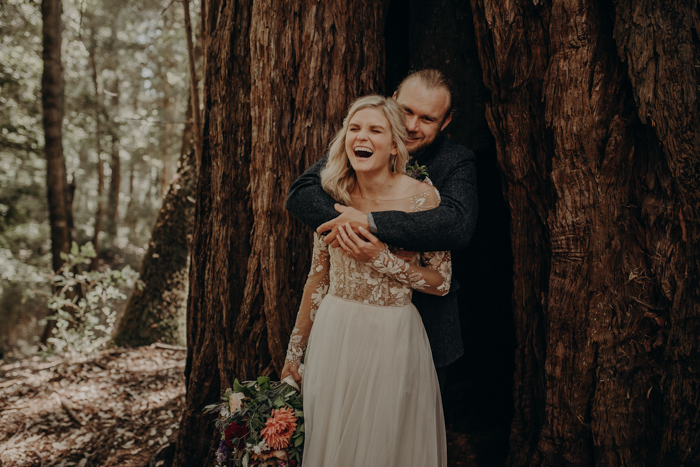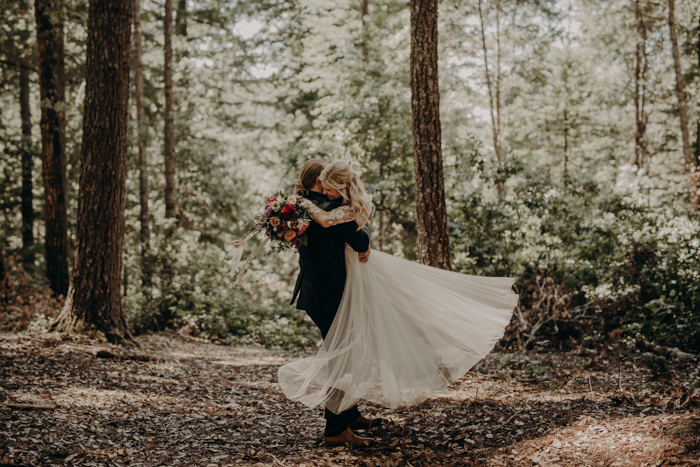 My third favorite memory was jumping in the lake in the morning with all the girls before getting ready, and skinny dipping late in the night after dancing for hours.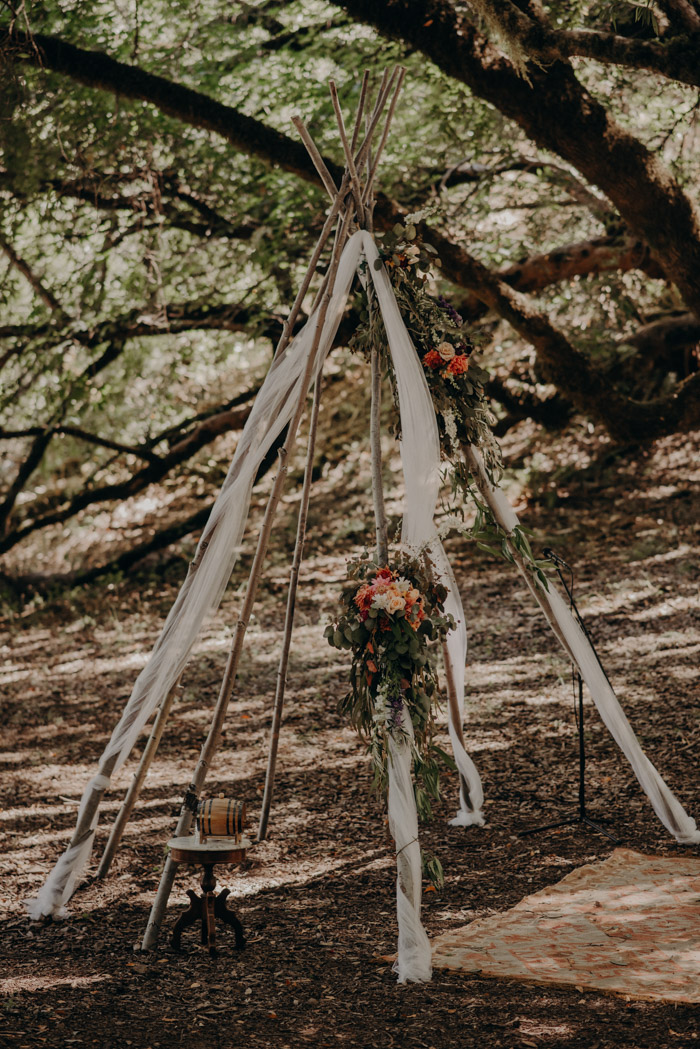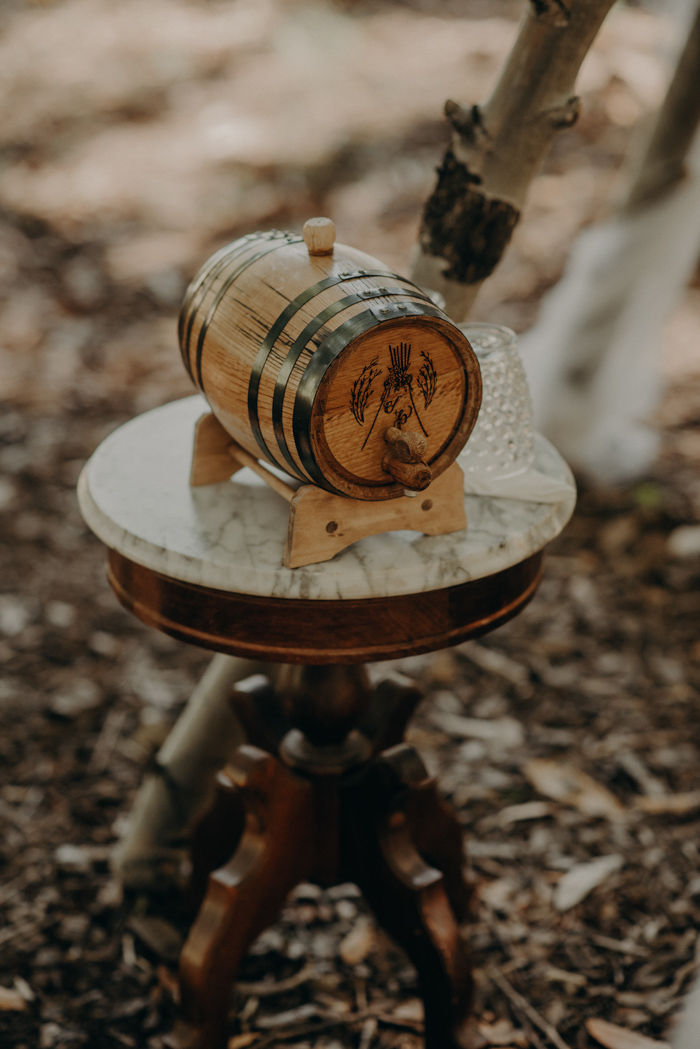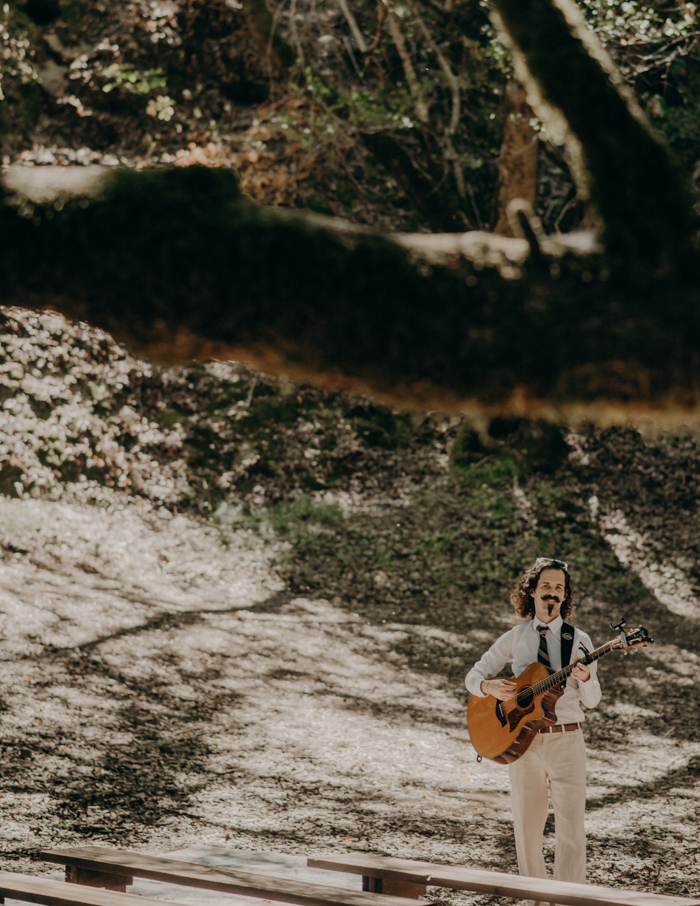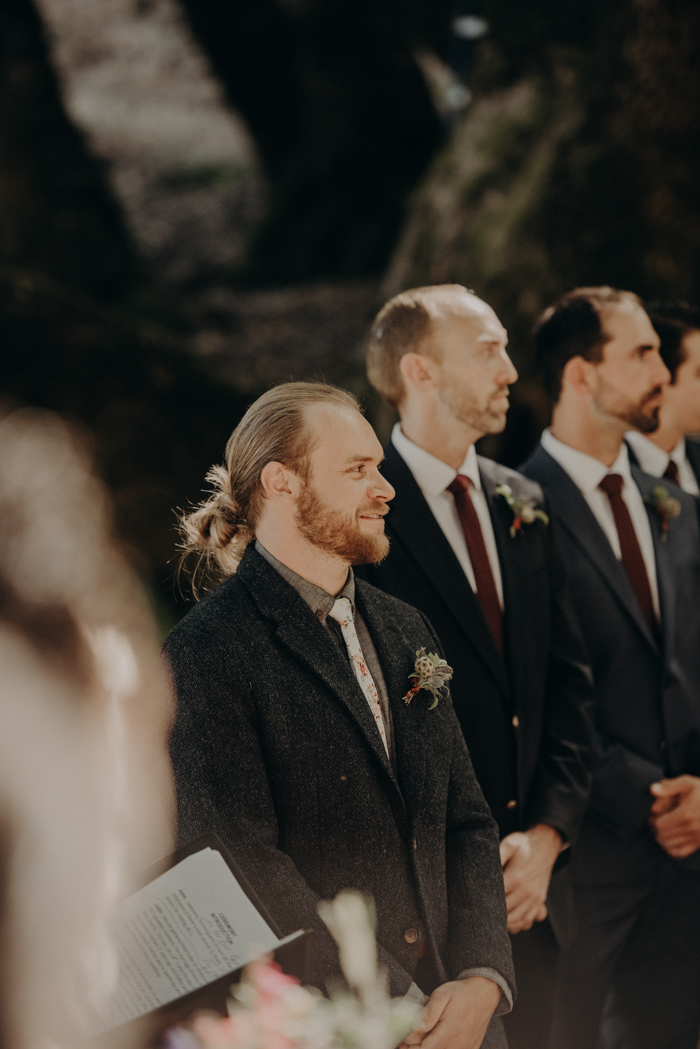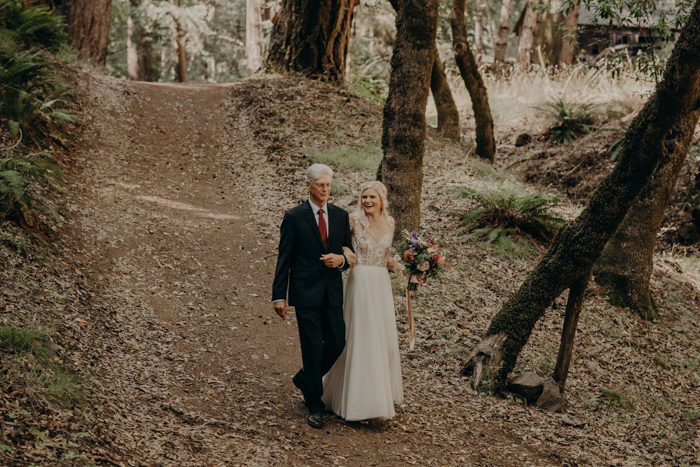 I actually wrote most of the ceremony. John (the family friend who married us) did his own intro and closing remarks as well as adding personal touches. I wrote the rest of the ceremony and picked out readings for a couple of close friends to do. Pete and I also did a whiskey drinking ceremony. We bought a small whiskey barrel and each picked out our own whiskey and then mixed them and toasted our new lives together. We tried to keep it short and sweet, and our ceremony was about 20 minutes.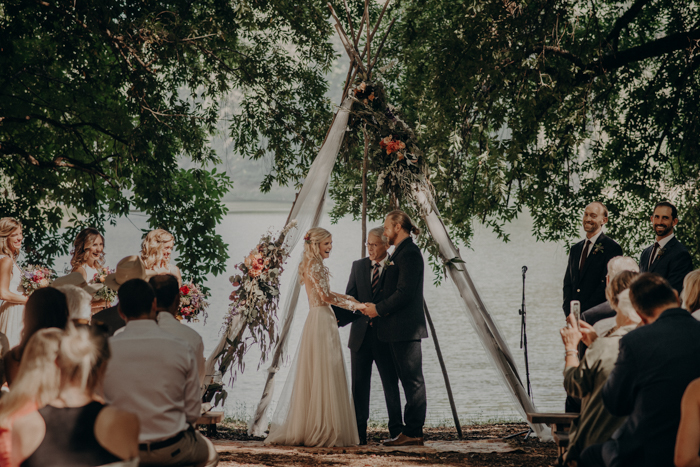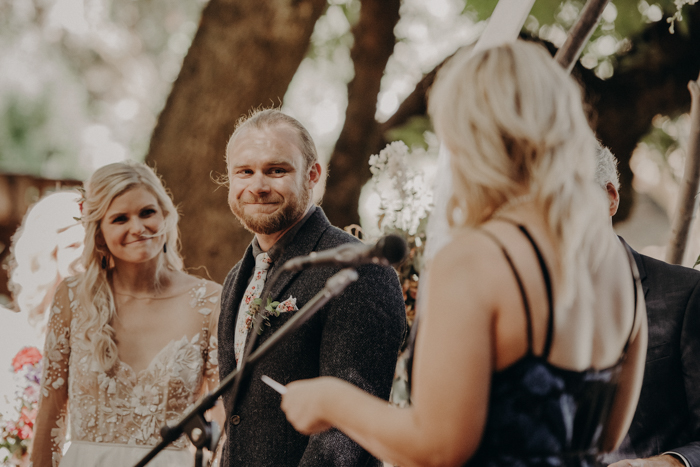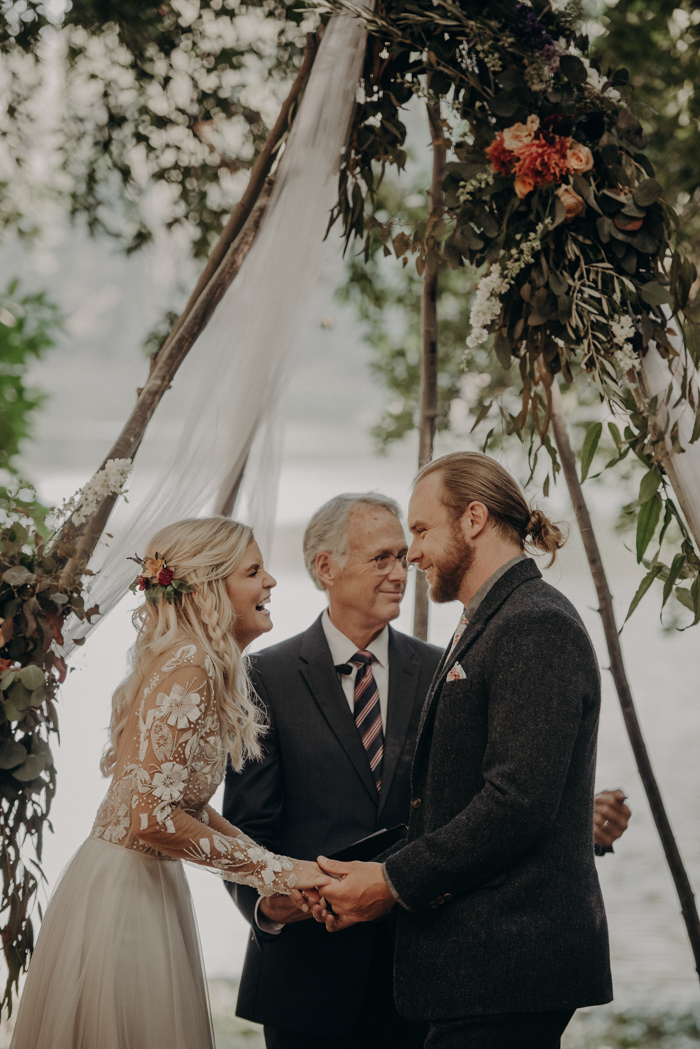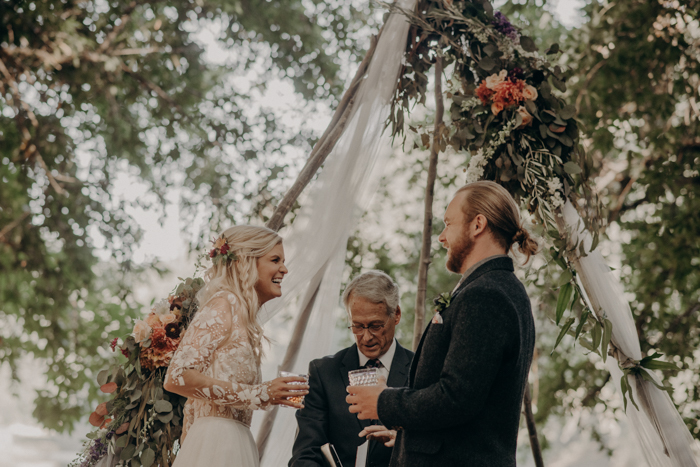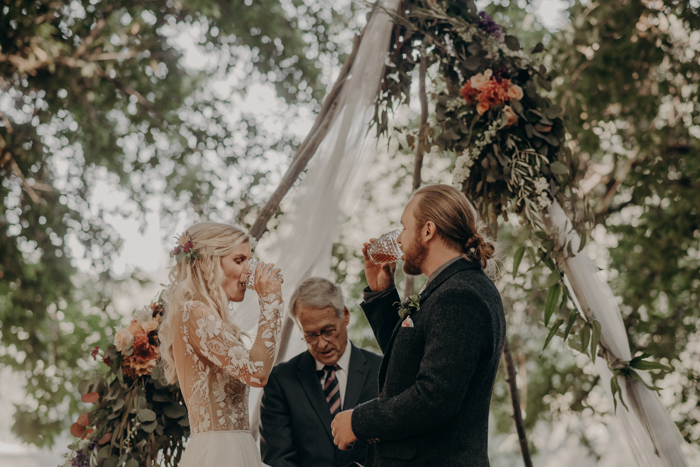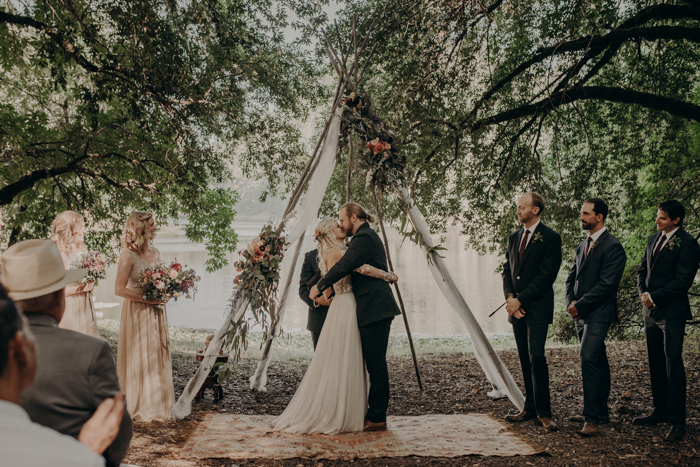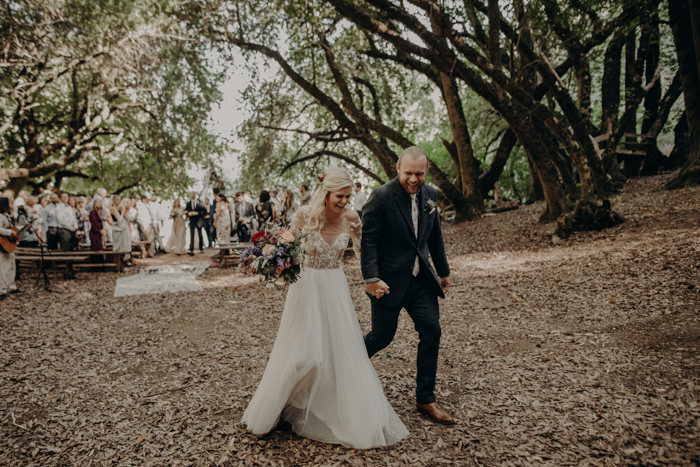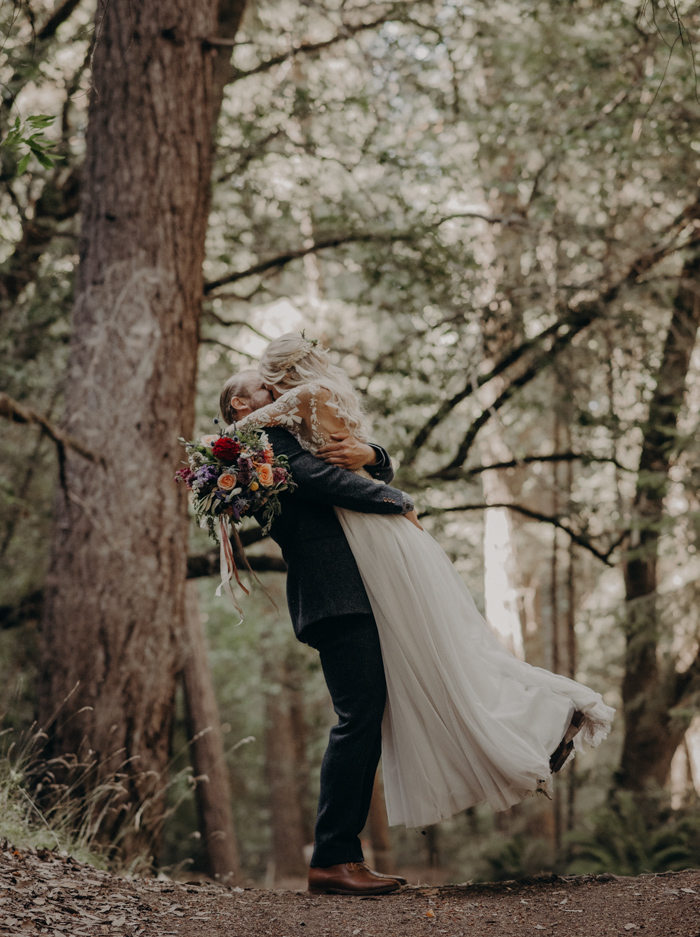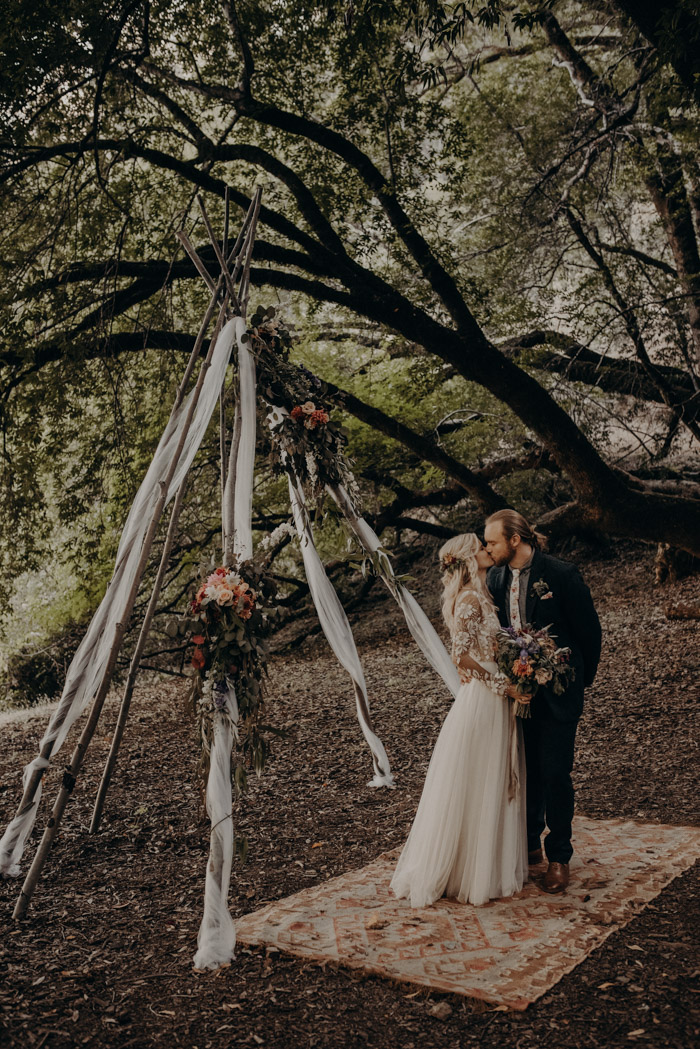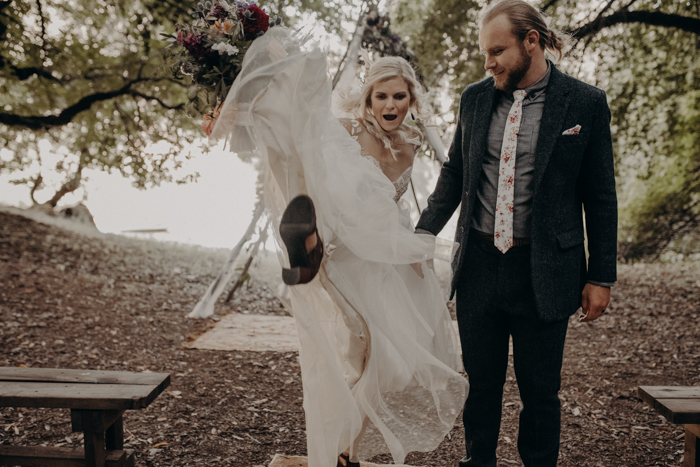 I would definitely recommend creating a mission statement. It was really helpful for us to remind each other of what was really the most important to us. Not the flowers, or the place settings but each other, our friends and family, and being outside. It is so easy to get swept away by the details and I think it was so important to us to have a good time planning the wedding and keep the stress away. Another thing we did that I loved was setting a time of pause into the ceremony, so we could take a moment to take everything in.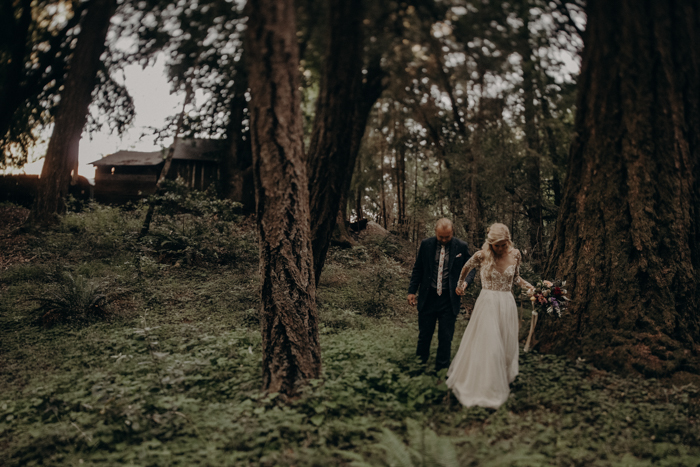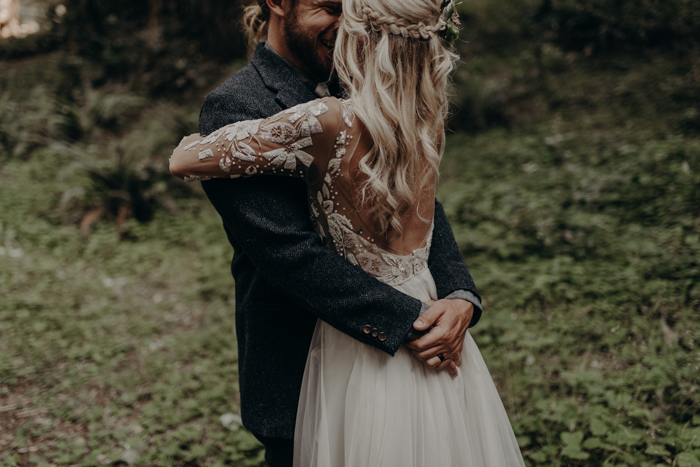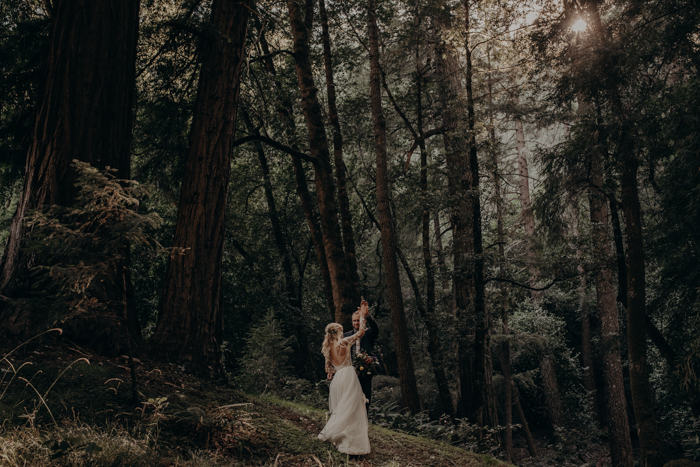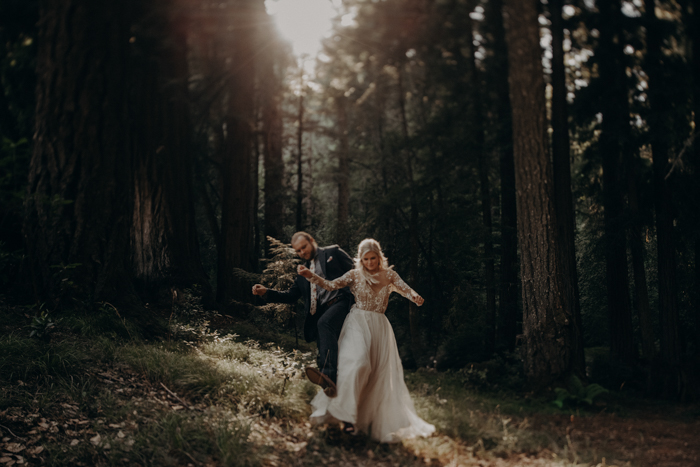 We wanted our wedding to portray us and our life. Our styles fall under the bohemian umbrella, and we decided to just take our style/look to the forest and make a wedding out of it. We wanted the vibe and look to reflect us as a couple. So, for dinner, we had pizza and beer as our wedding dinner (our favorite) and kept the fancier food for the rehearsal night. We also brought rugs and decorations from our home.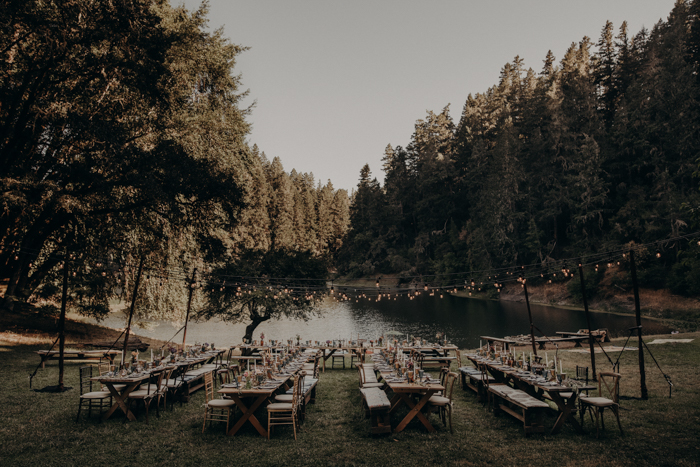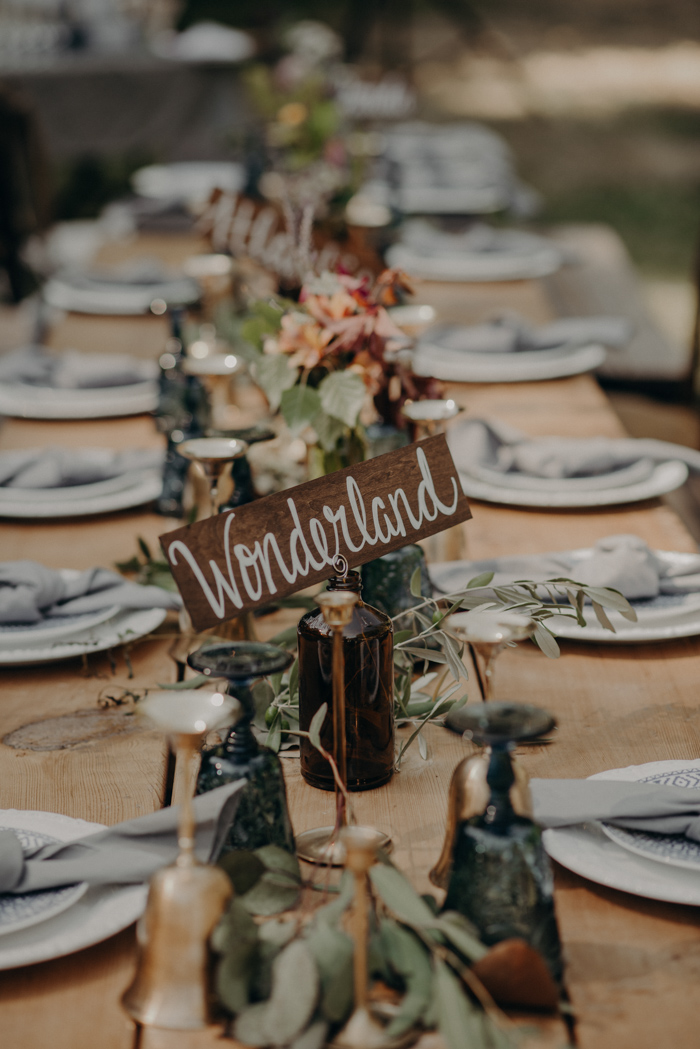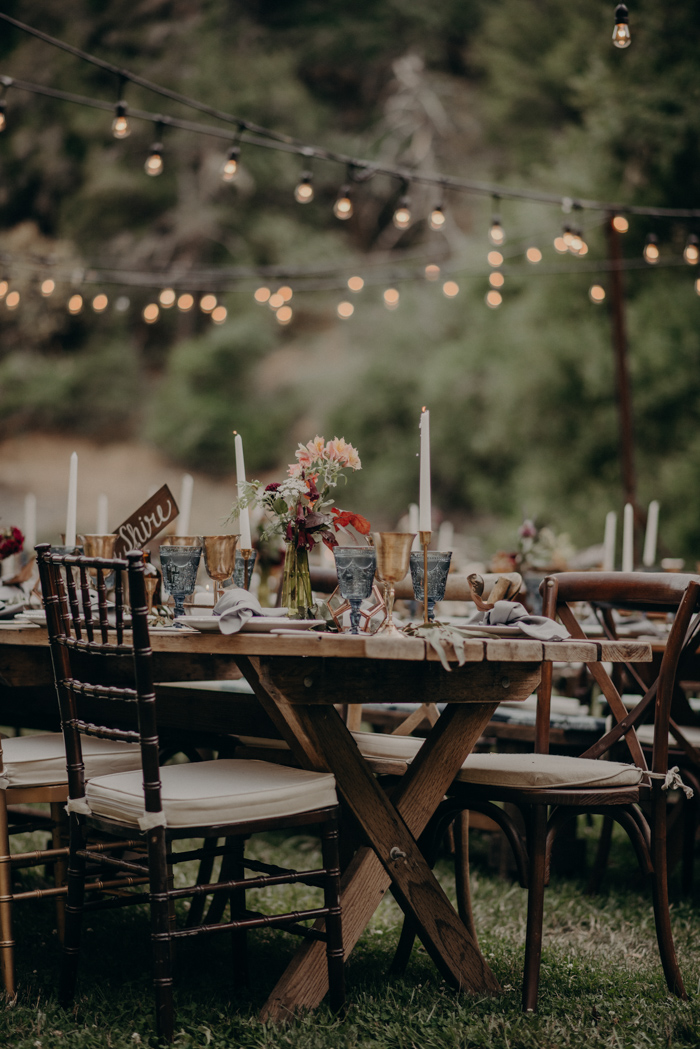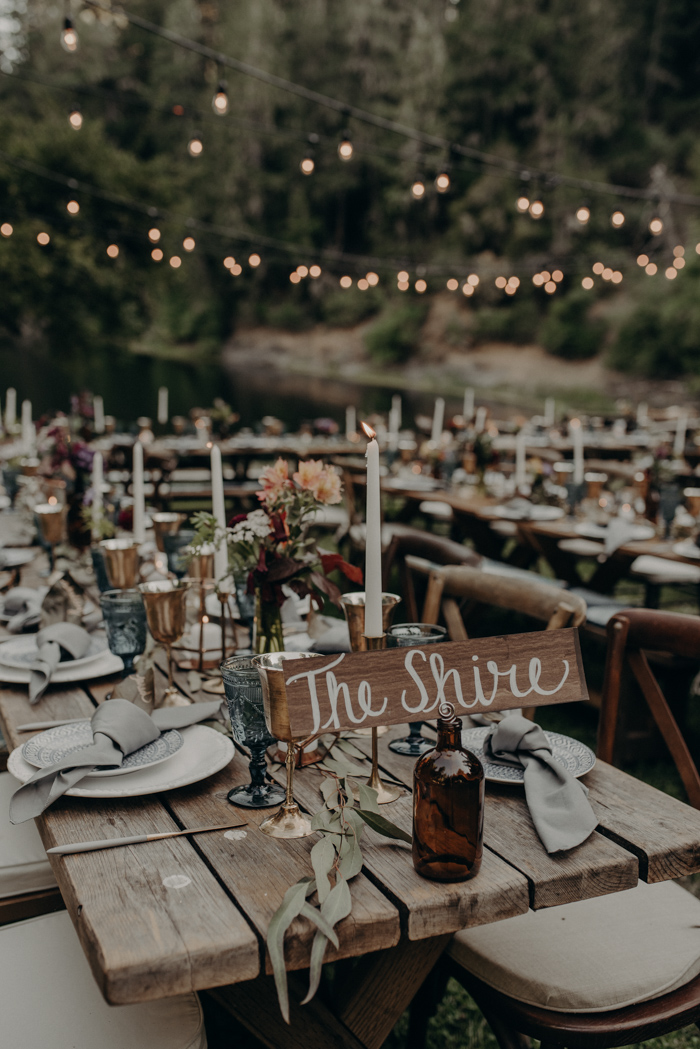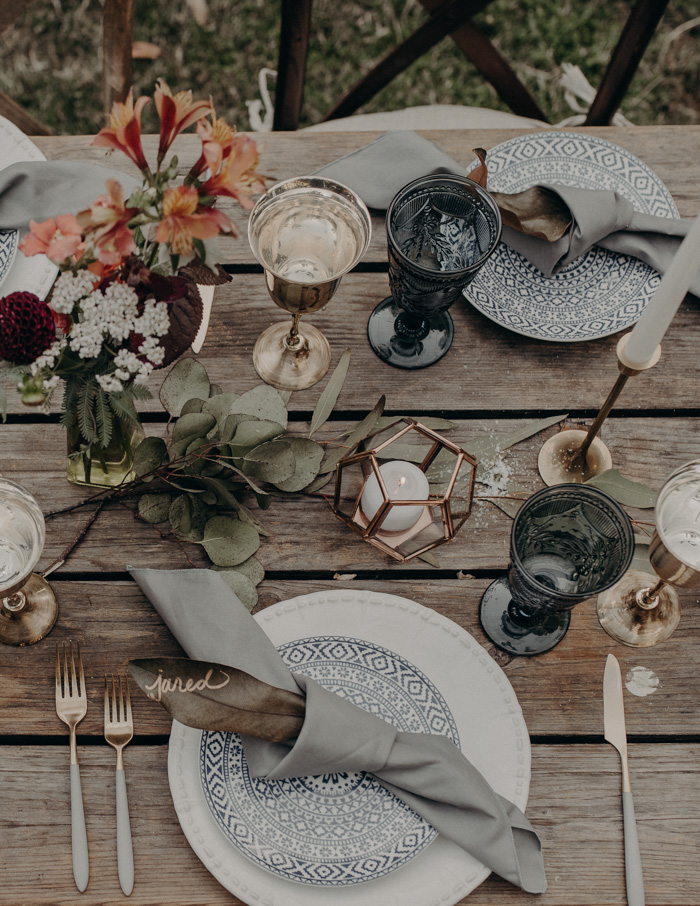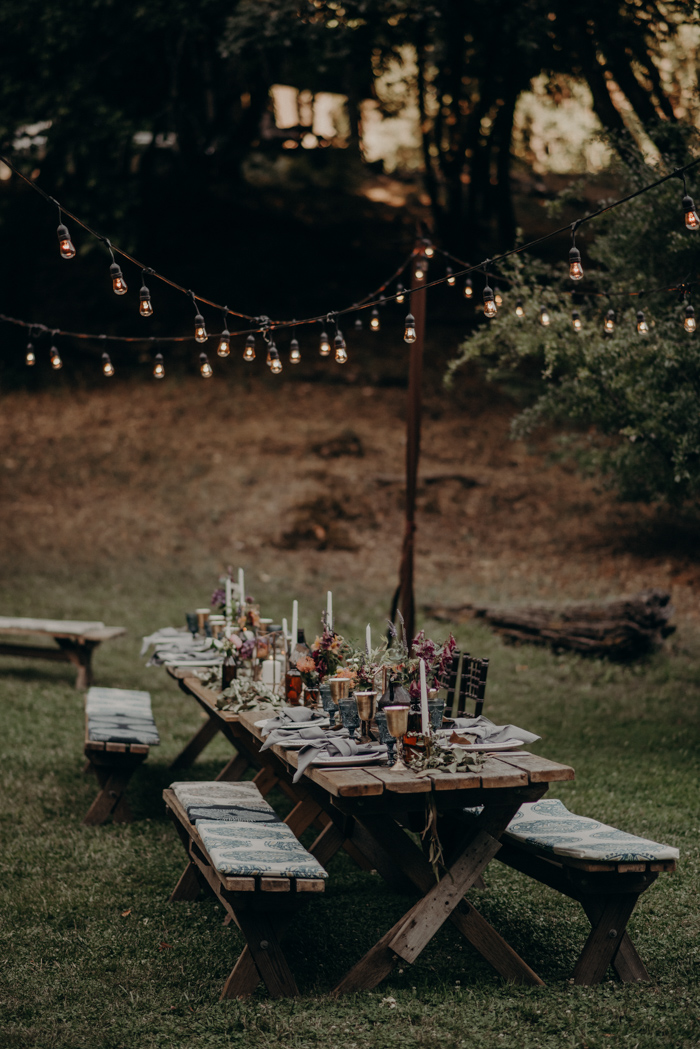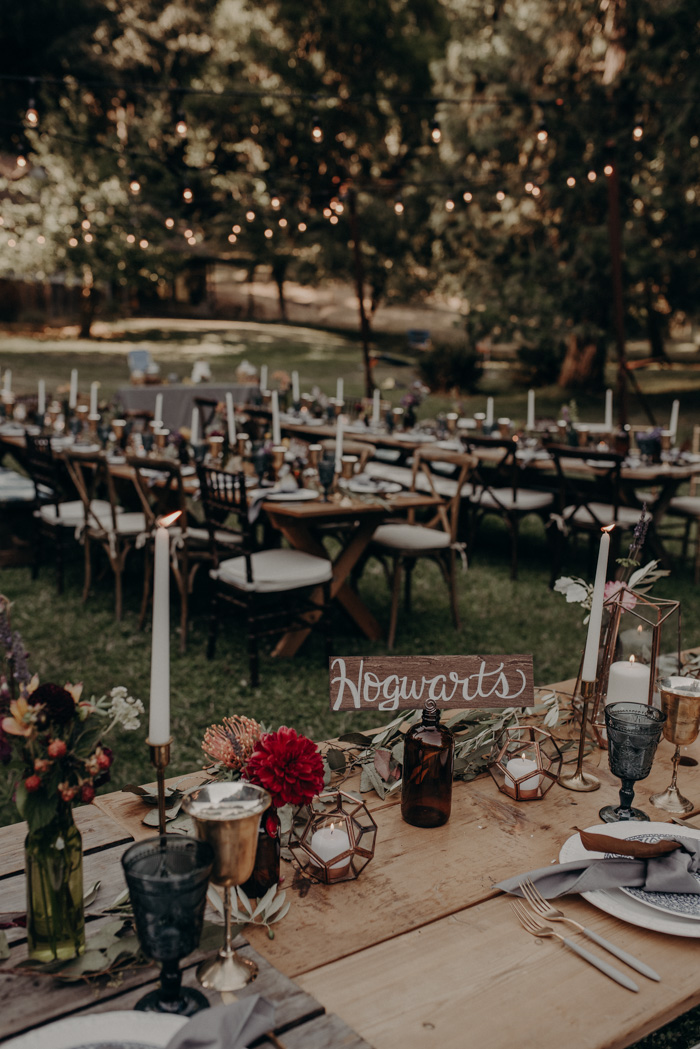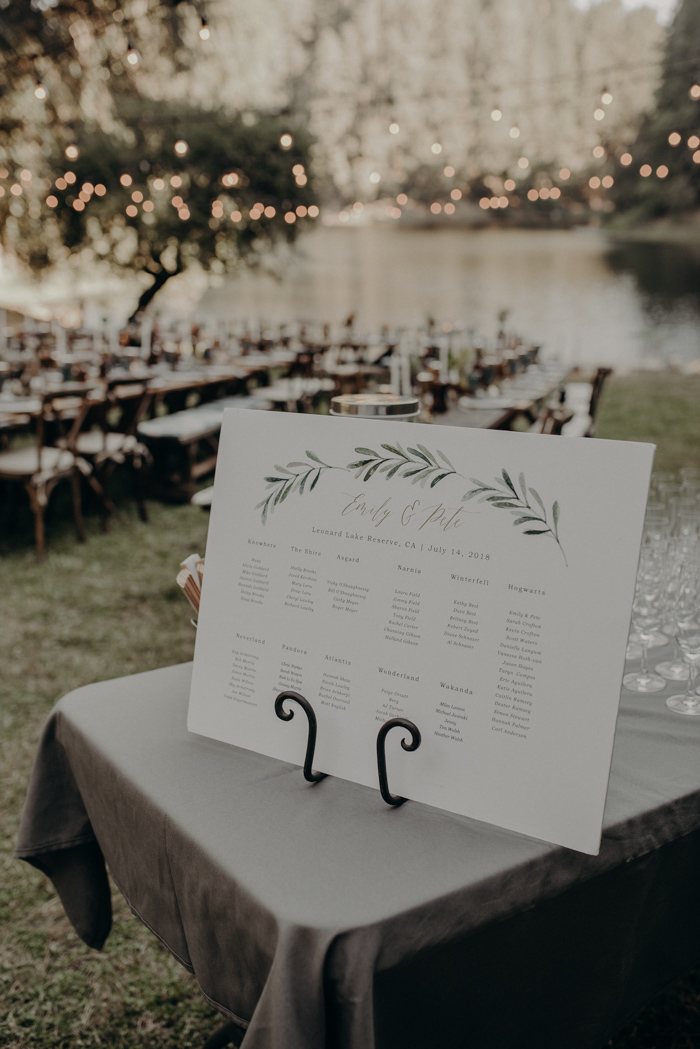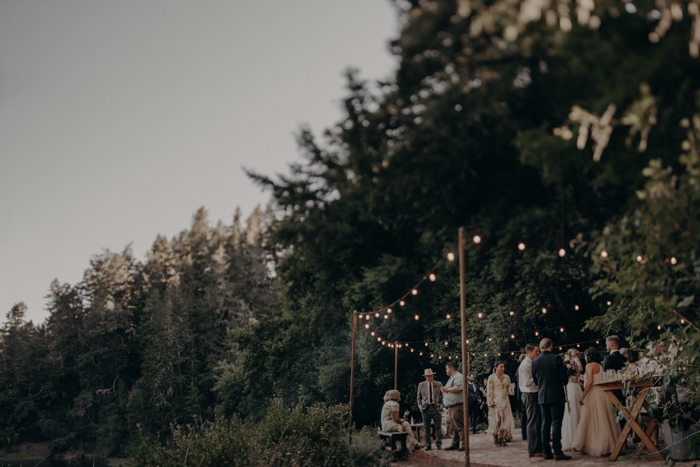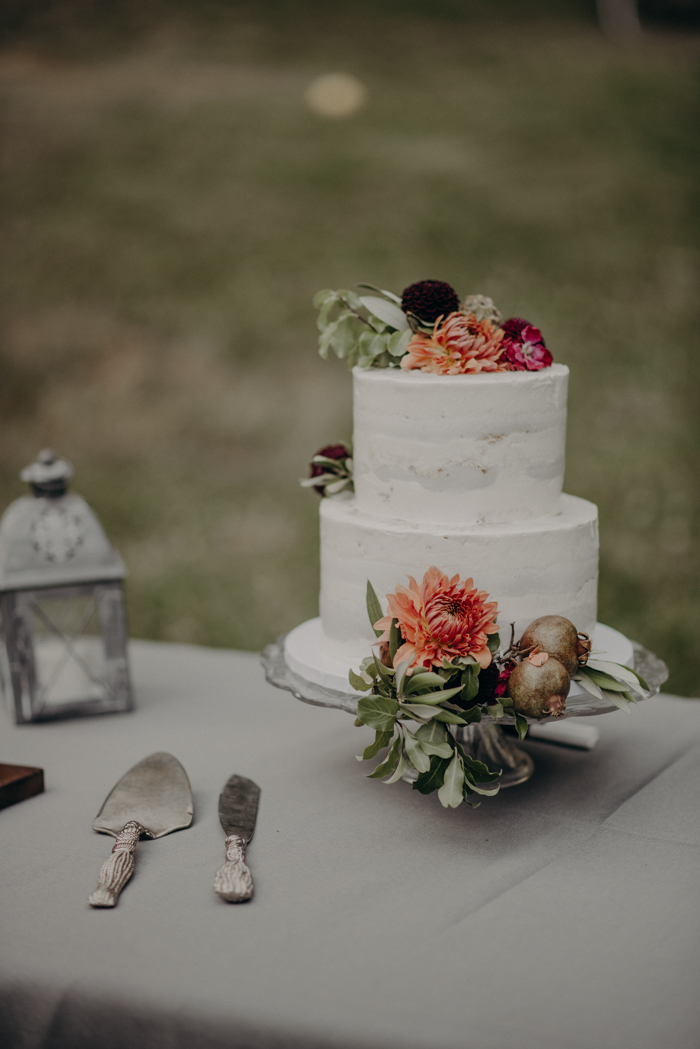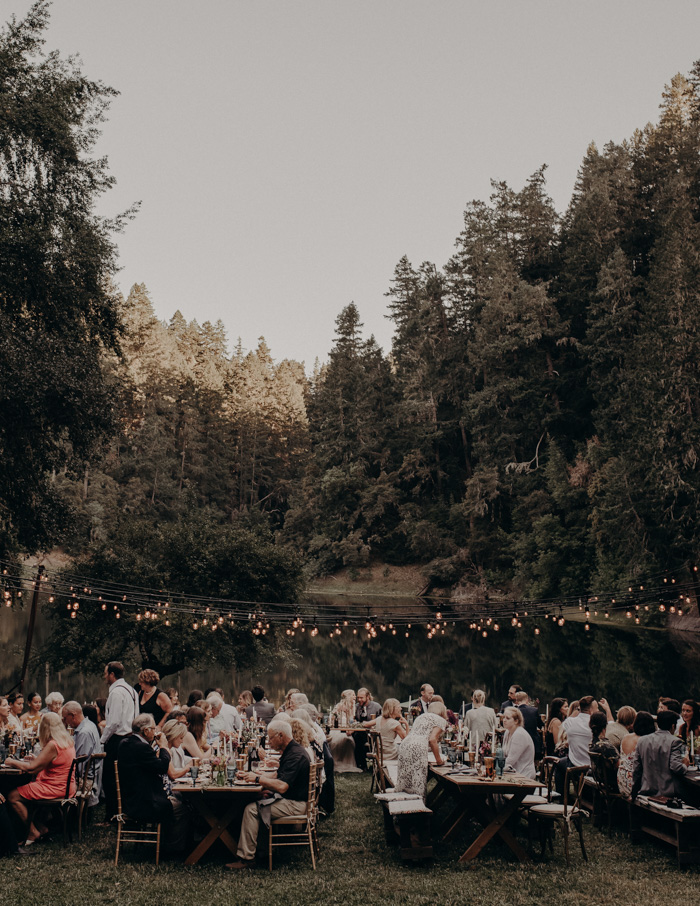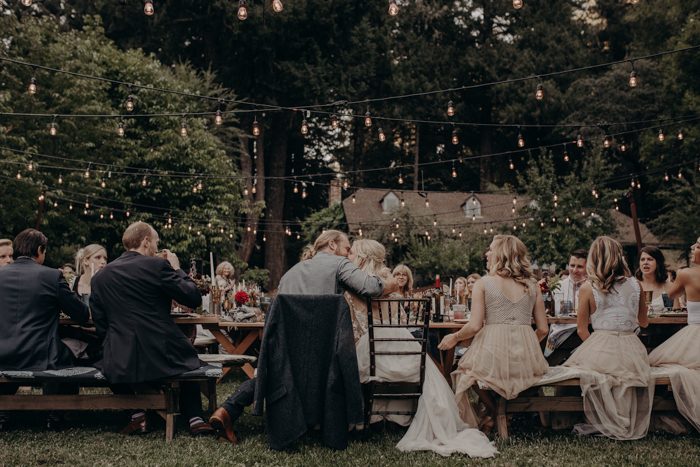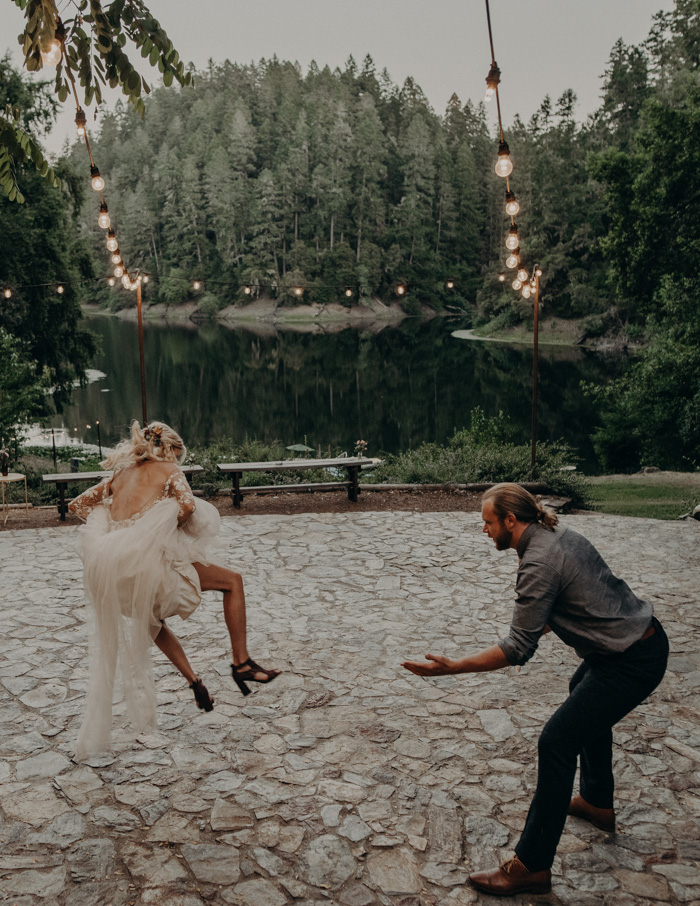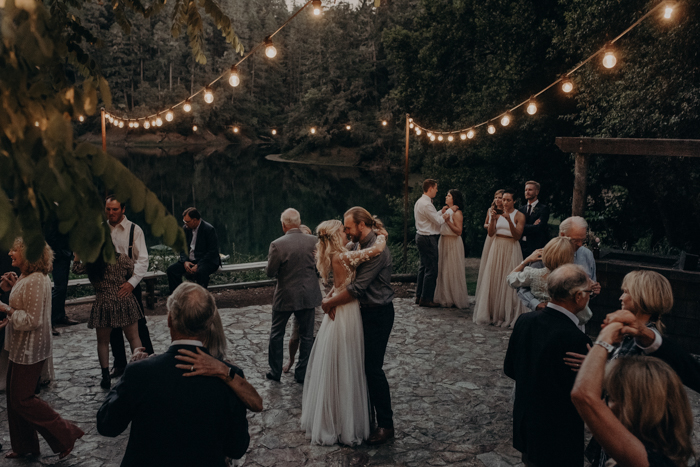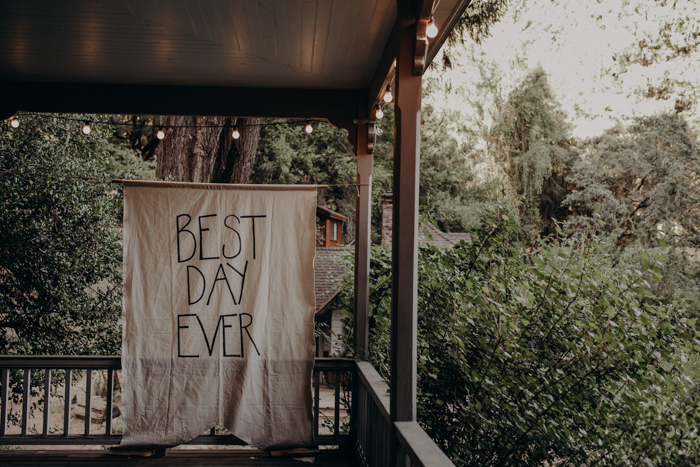 Our biggest congratulations to Emily and Pete, and a special thanks to Isaiah + Taylor Photography for sharing this incredible Leonard Lake Reserve wedding with Junebug! Looking for more woodsy wedding inspiration? We think you need to see this Lord of the Rings meets Wes Anderson wedding of every nerd's dreams!