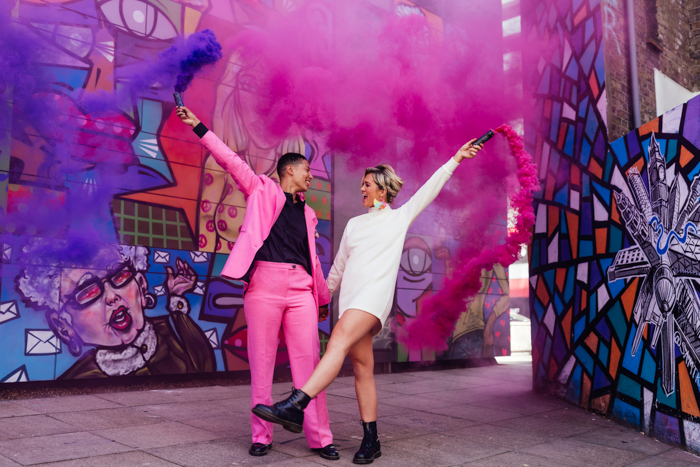 A bold pink suit, colorful smoke, and colorful wall art—these are some of the elements that make up this edgy and colorful London elopement inspiration shoot. The fashion was absolutely top-notch with a sequin mermaid two-piece set, a pink veil, chunky heels, and a bright pink suit. To add to the bold colors and edginess, Kirsty Mackenzie Photography took to the streets of London to use street art as their backdrop. Mixed with their fun elopement announcements from Sundown Paper and florals from Bud Flora, this elopement was proof that elopements can be lowkey, easy-going, and still maintain plenty of fun elements.
Here's what Kirsty Mackenzie Photography had to say about this elopement inspiration shoot:
This inspired elopement celebrates mixed race, LGBTQ+ love, and the incredible street art of edgy Shoreditch in London, United Kingdom. I wanted to create some inspiration to show that not all elopements need to be fancy or expensive. Getting married to your love can be as easy as nipping to your local registry office or courthouse, wearing something you feel fierce in, and heading out around London to enjoy the sites and street art! Love can look like many things but it feels like this.
This shoot is all about fashion. Inspired by my love of 90s pop and grunge, I decided to embrace this era for all the fashion elements.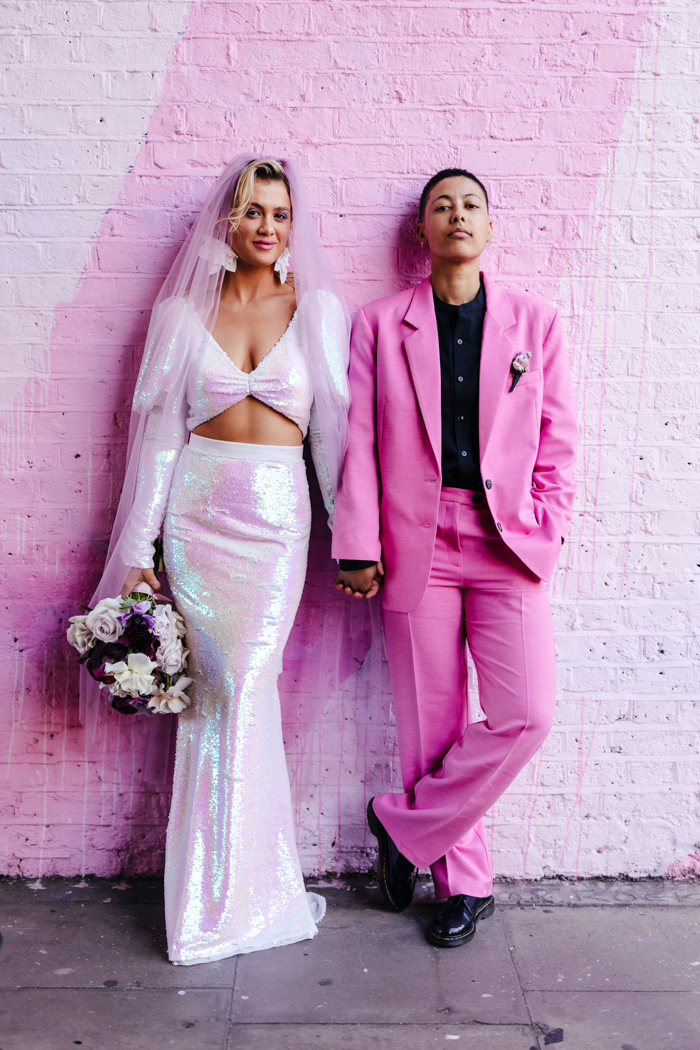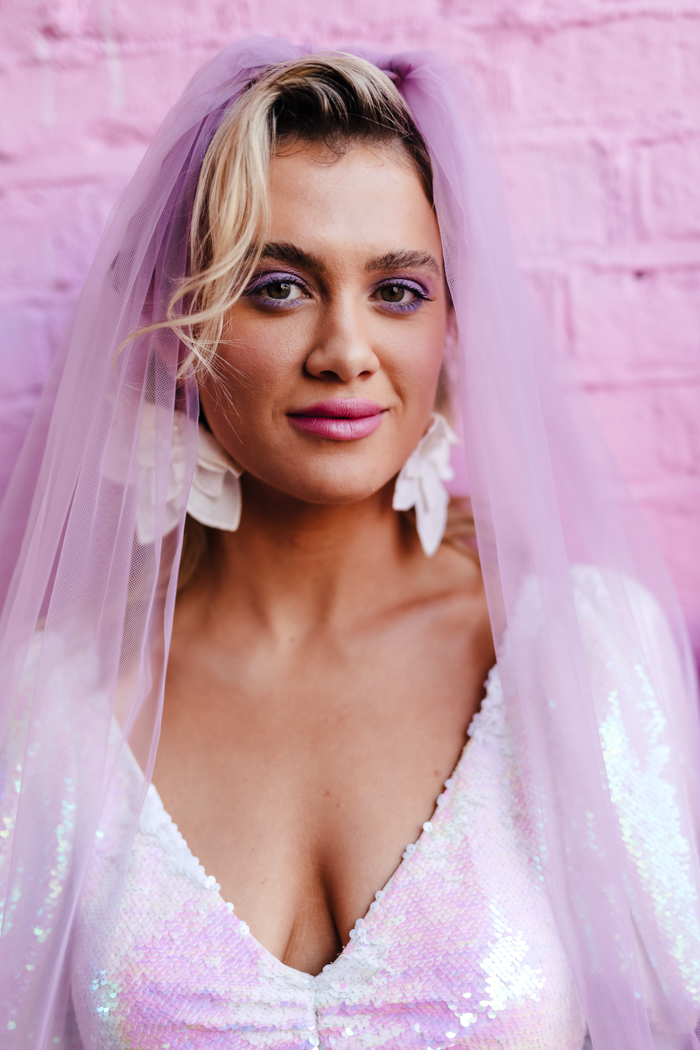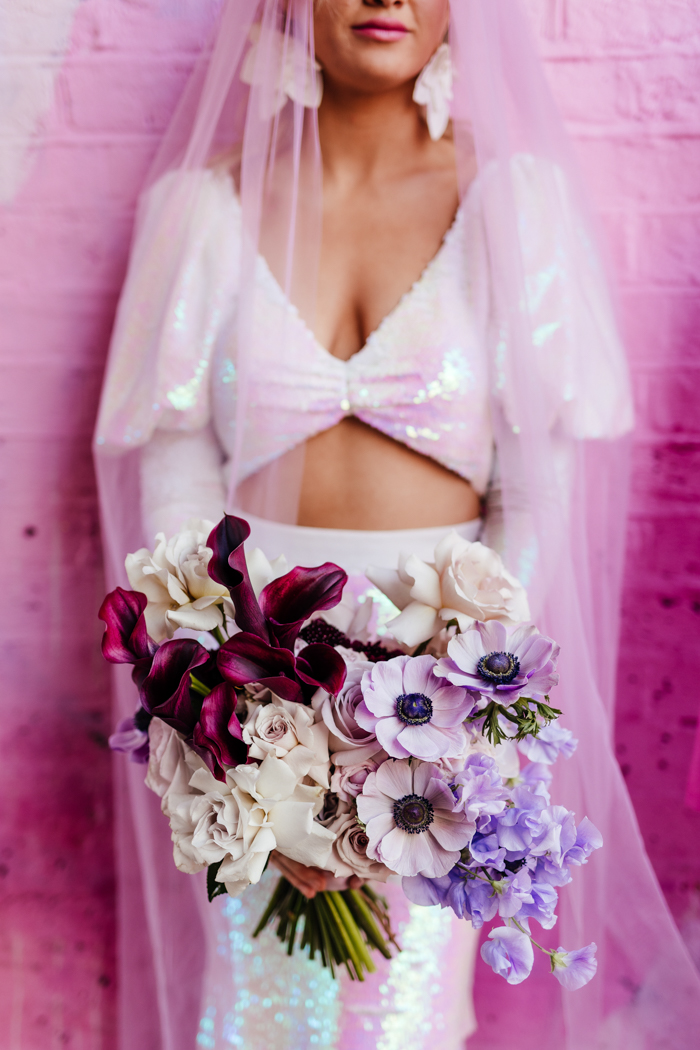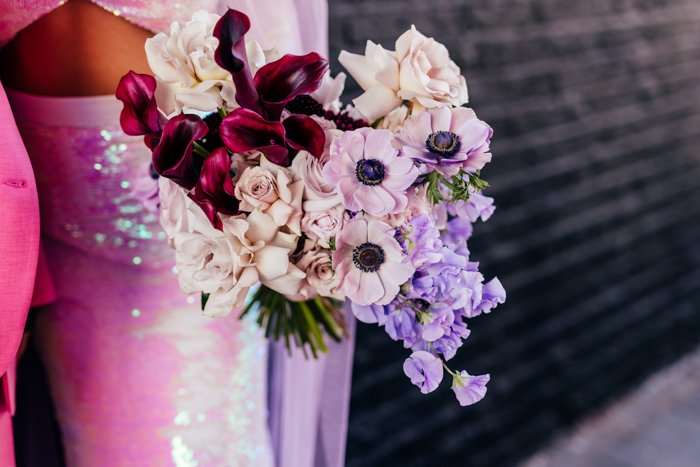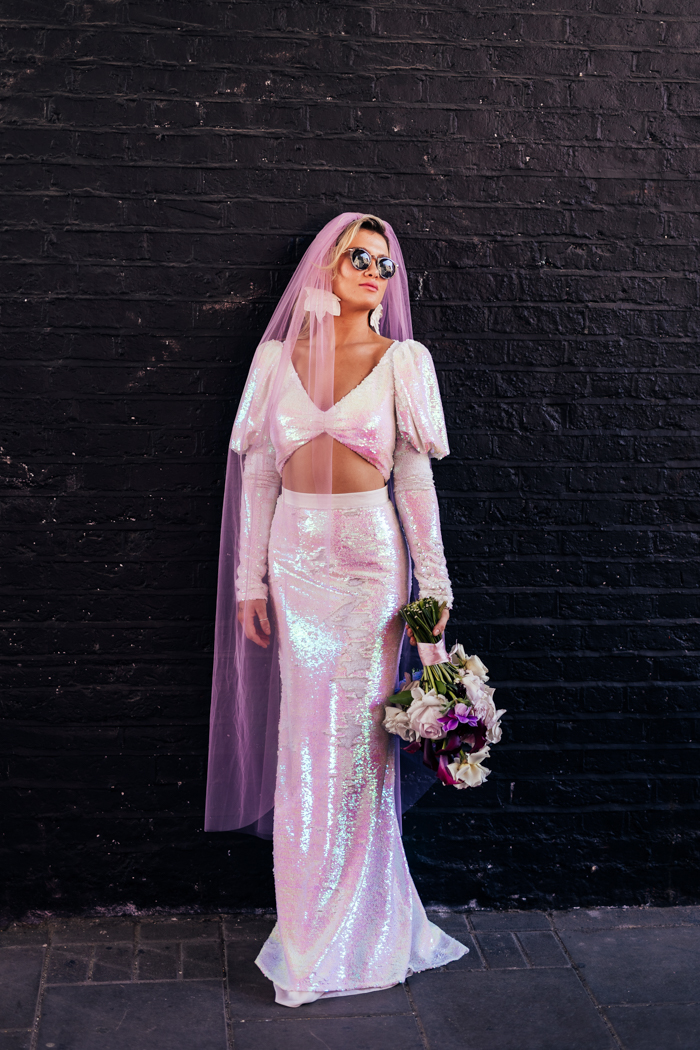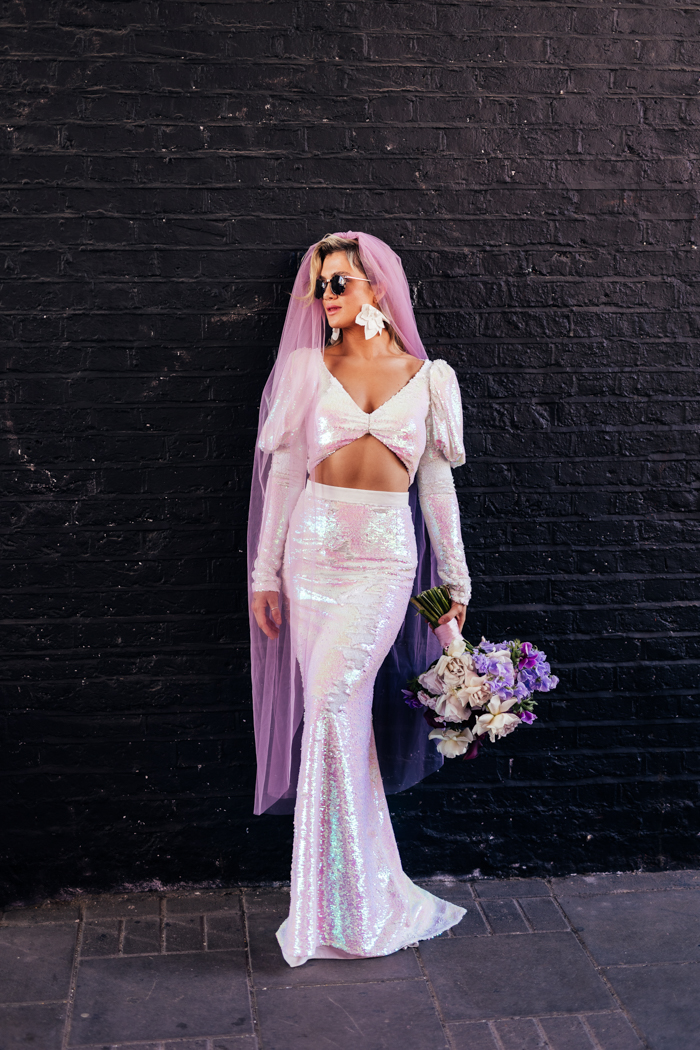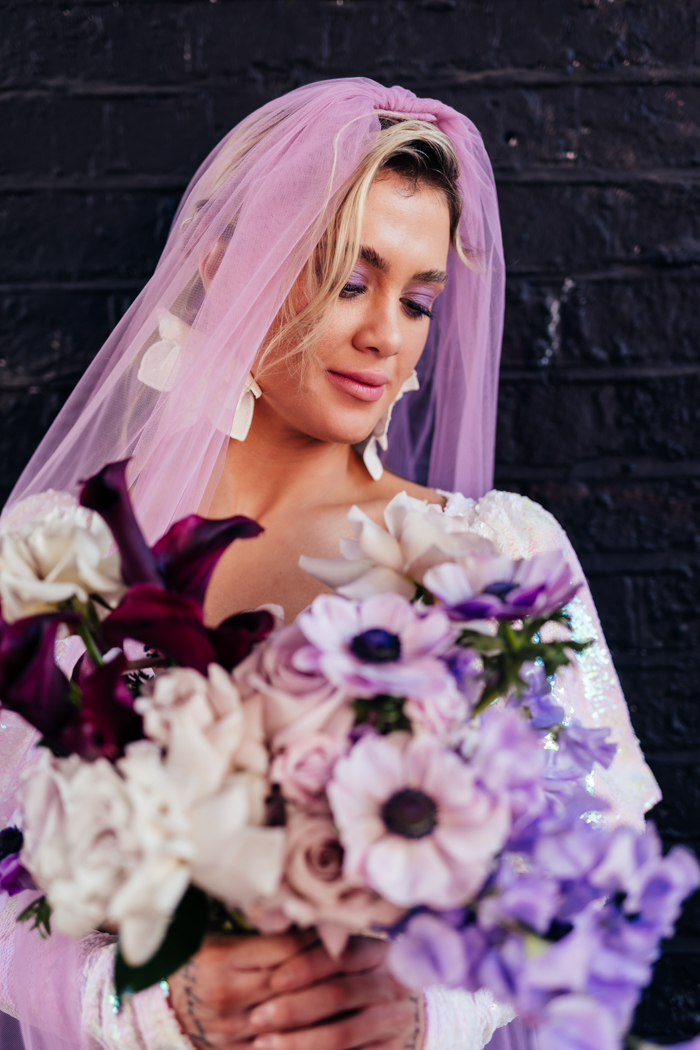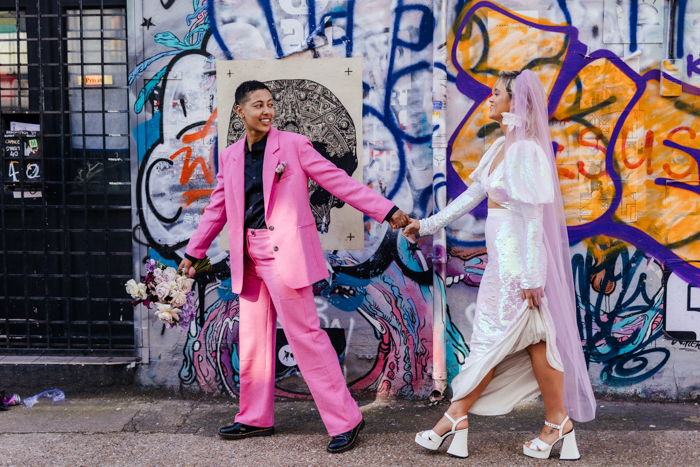 Shop white chunky heels: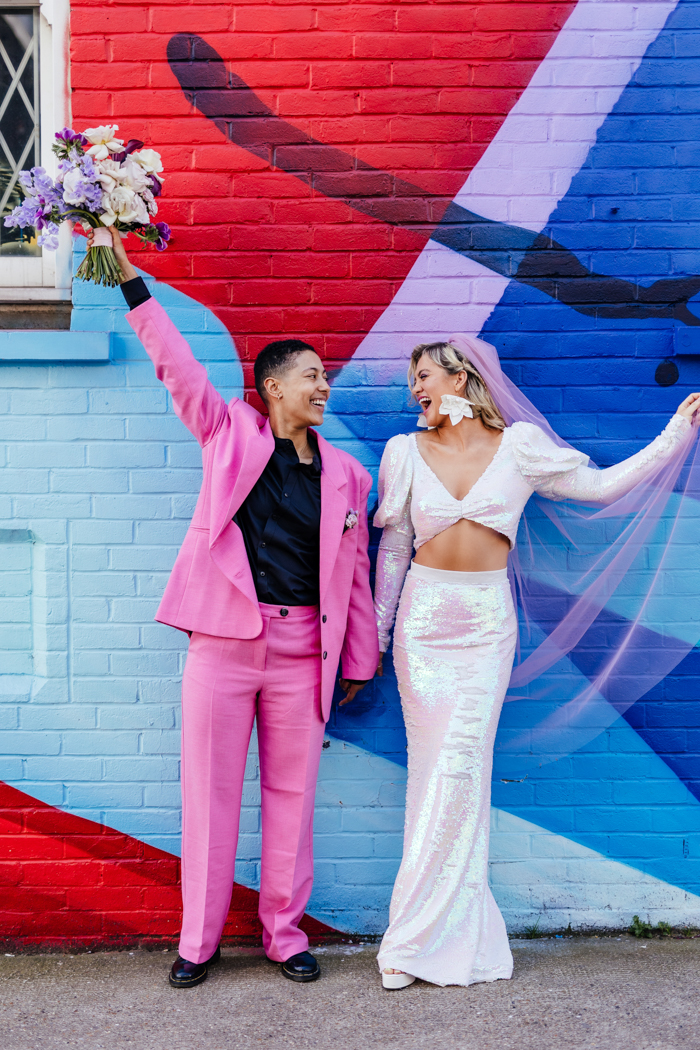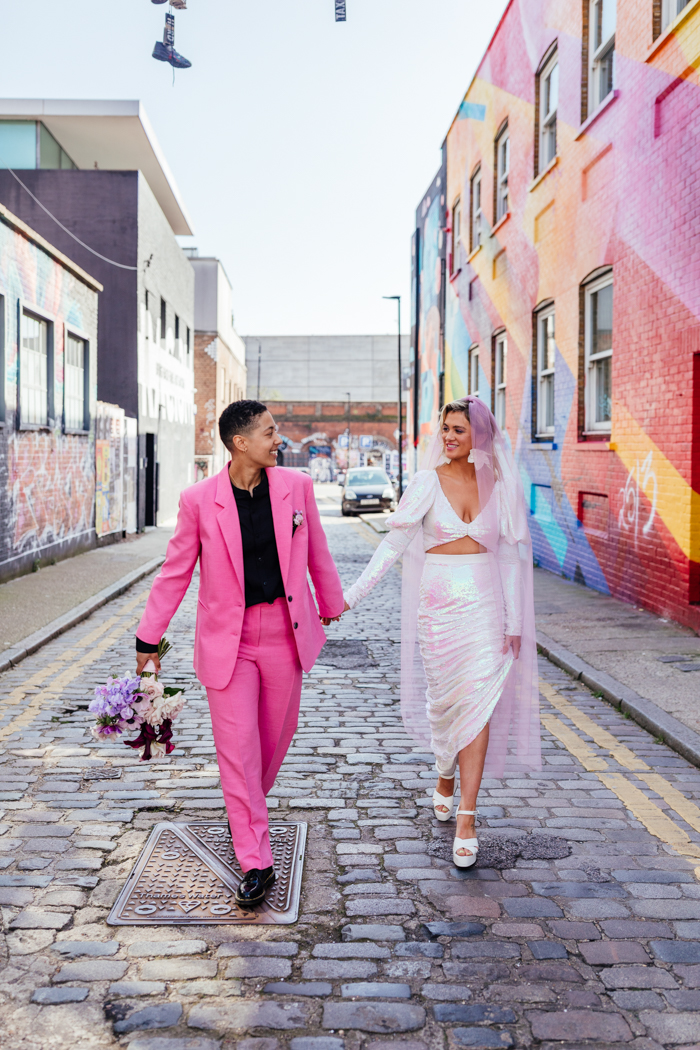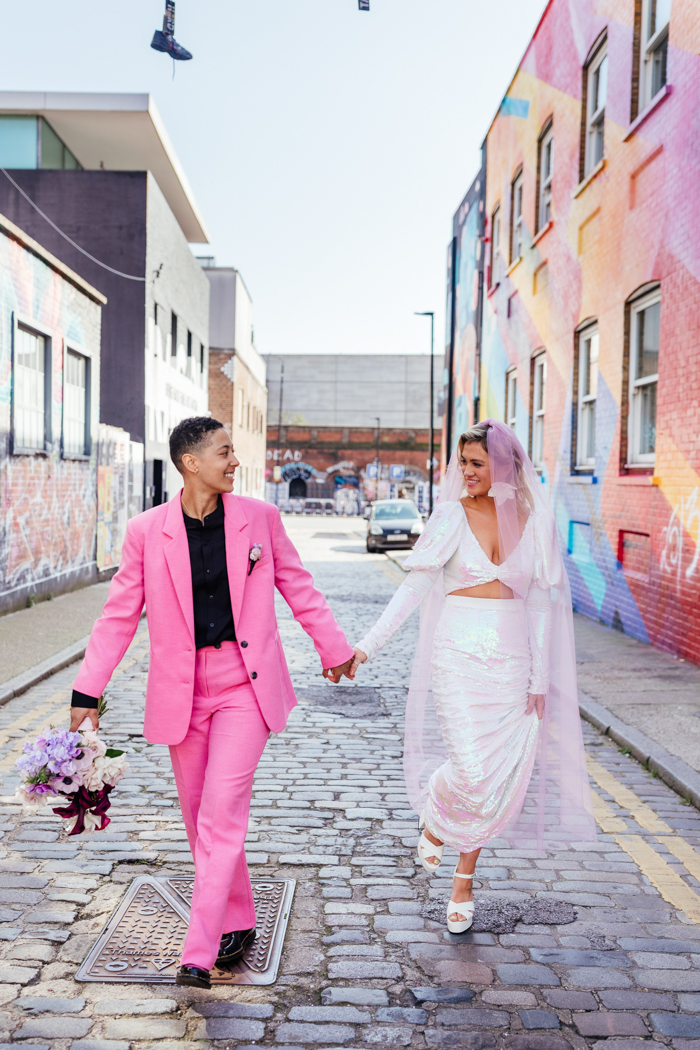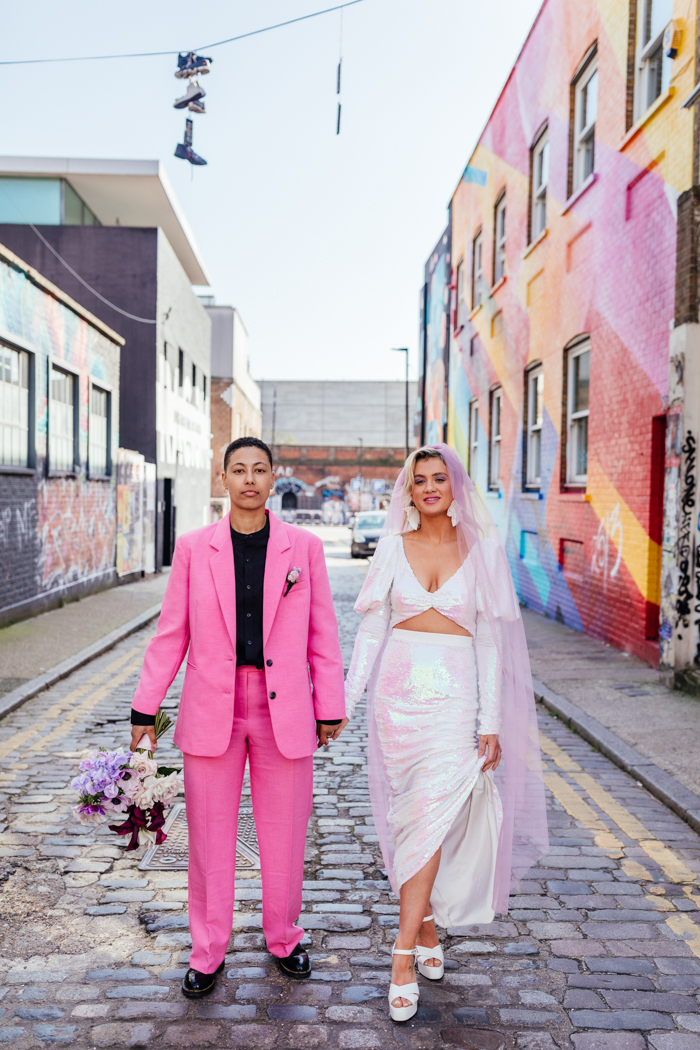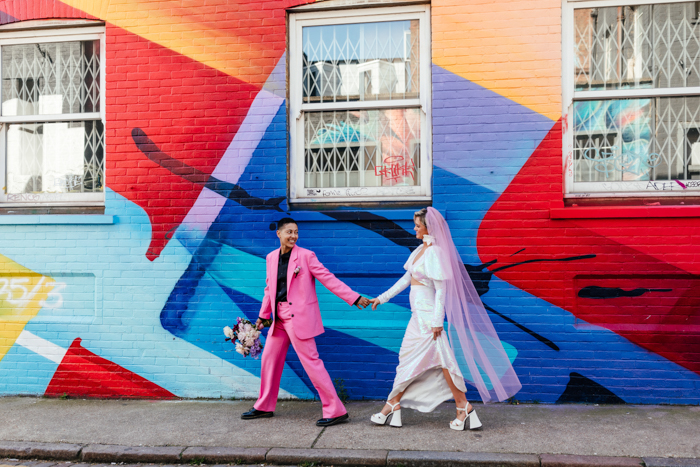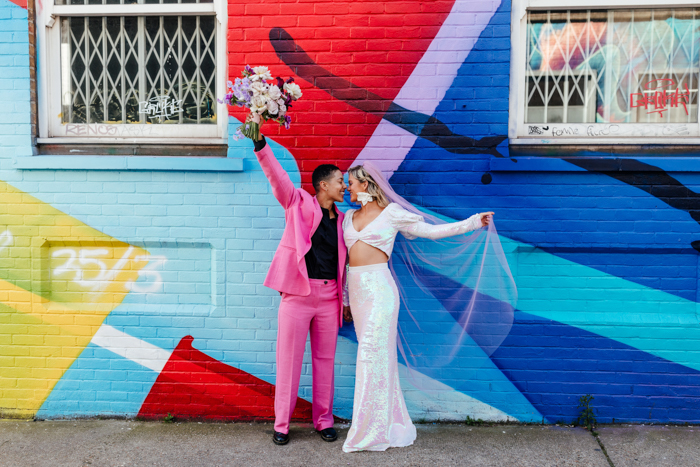 Shop similar bright pink suits: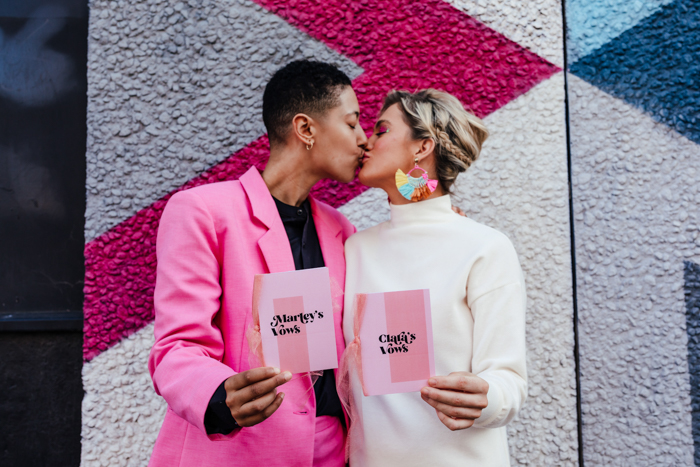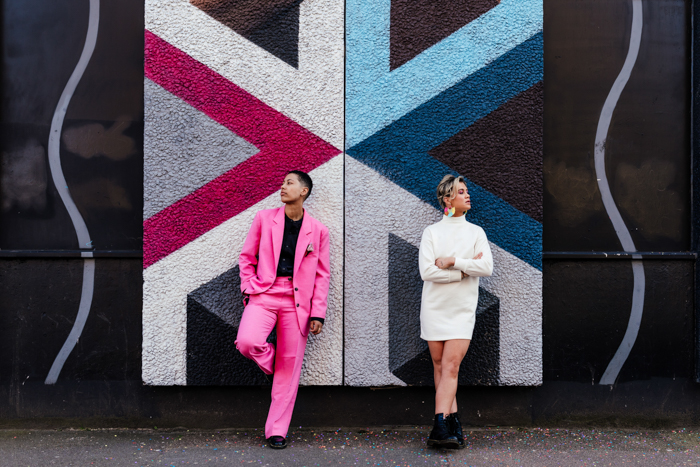 Recommended reading: Love the 90s vibe of this London elopement inspiration shoot? Check out this vibrant and fun 90s wedding inspiration shoot!







Recommended reading: Find more unique dresses like this by checking out these 8 non-white wedding dresses to find the color for you!






Congratulations to Kirsty Mackenzie Photography and her talented team on this London elopement inspiration shoot. If you're looking for more colorful wedding and elopement inspiration, check out this colorful and festive London wedding and this colorful, luxurious industrial wedding.