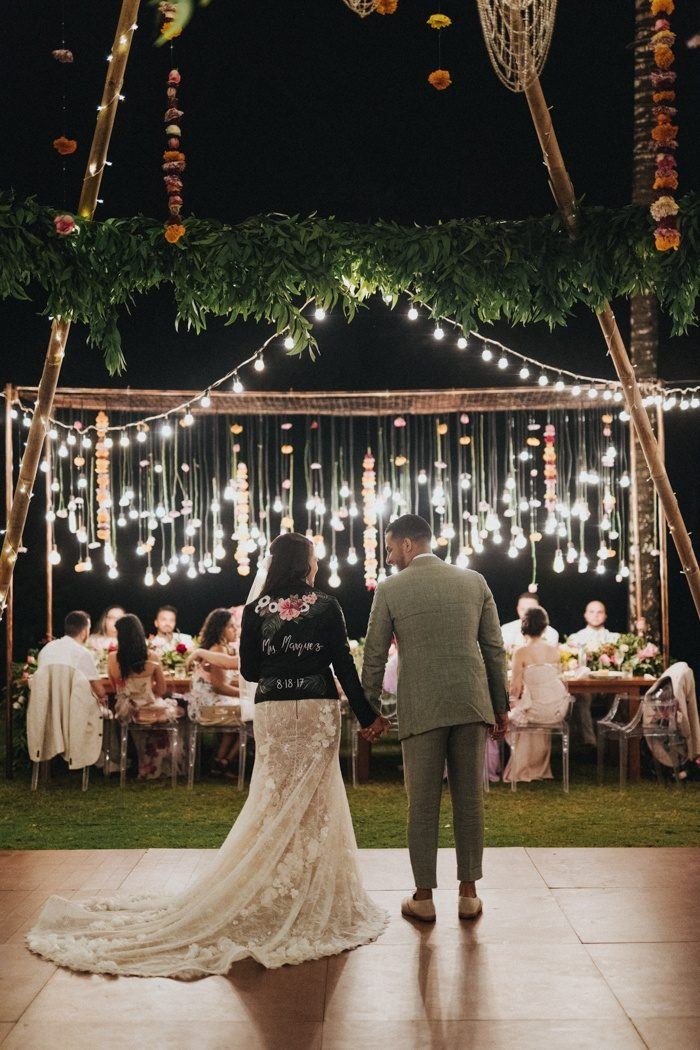 Nashira and Kevin's Villa at the Sanctuary Bali wedding will make all of your floral dreams come true. Playing off of Bali's lush land, they chose to cover their ceremony and reception space with perfect blooms for Flora Botanica Designs, and they added many tropical and colorful elements into their wedding decor for a romantic and fun vibe to their day. Making all of this a possibility, Kira from Hitch'd Wedding and Events was working behind the scenes to turn Nashira and Kevin's ideas into a tropical fairy tale. Photographer Terralogical and videographer Alma Photography worked side-by-side to capture all of the gorgeous details and sweet love in Nashira and Kevin's Bali destination wedding.
The Couple:
Nashira and Kevin
The Wedding:
The Sanctuary, Bali, Indonesia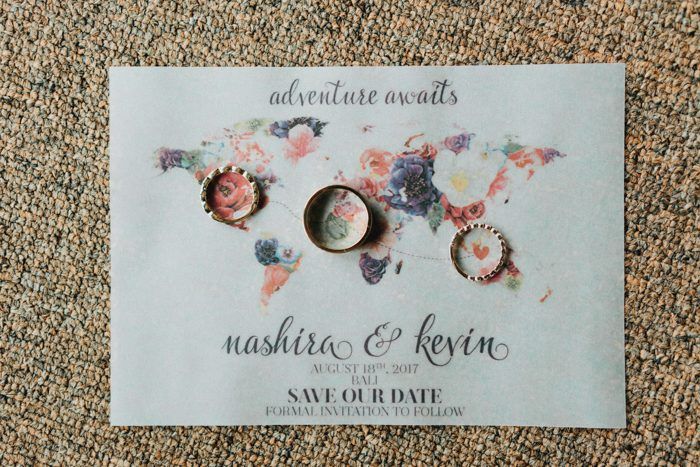 I designed and made our wedding invitations myself. It was one of the only creative things I could do myself so I really went full force and put my all into them. My goal was to make something people wouldn't want to throw out. It was so exciting to get feedback from our guests about our invitations. We got so many phone calls and texts and its fun to see them displayed when we visit our friends and families homes.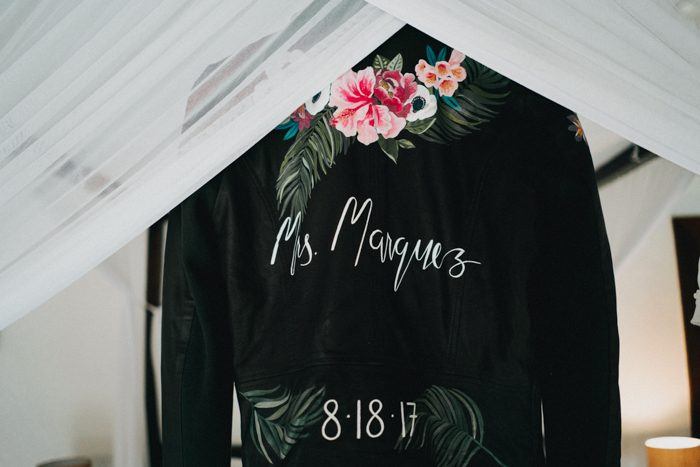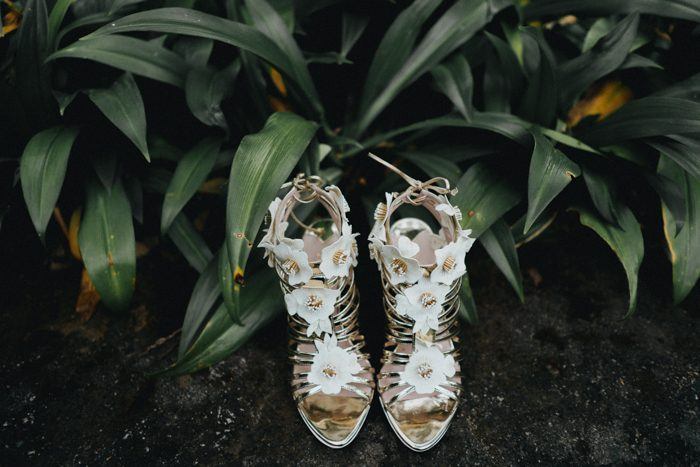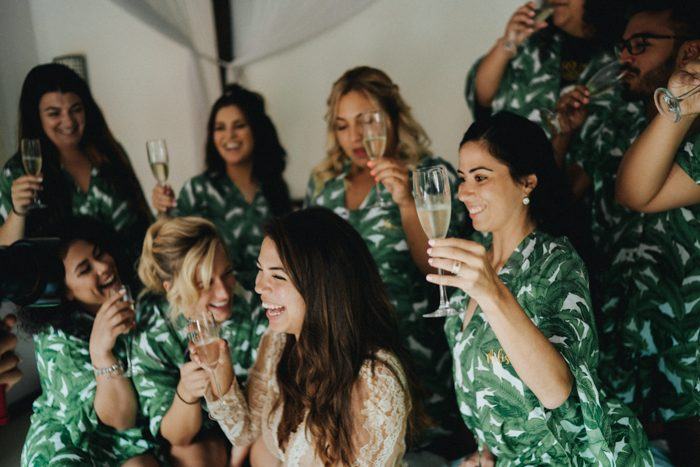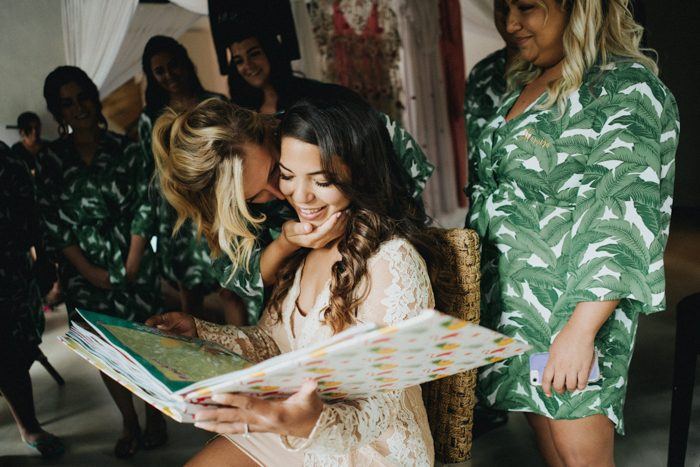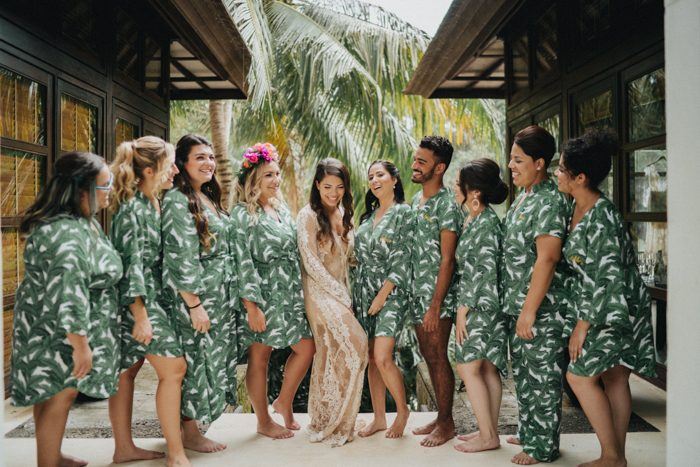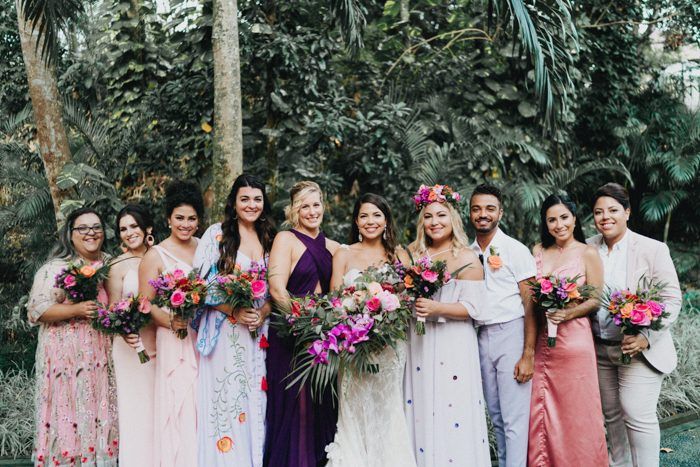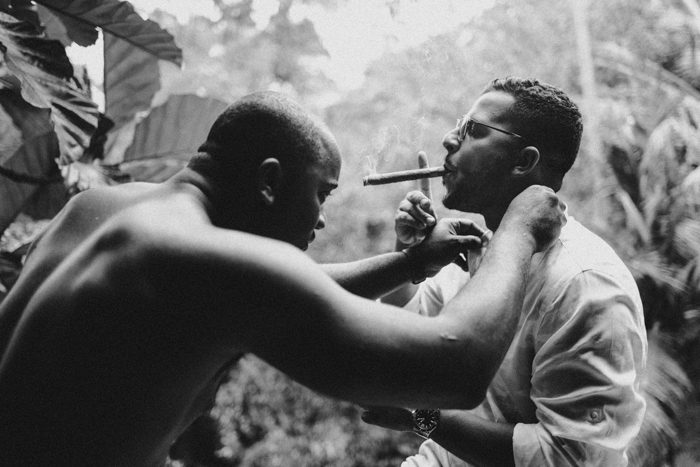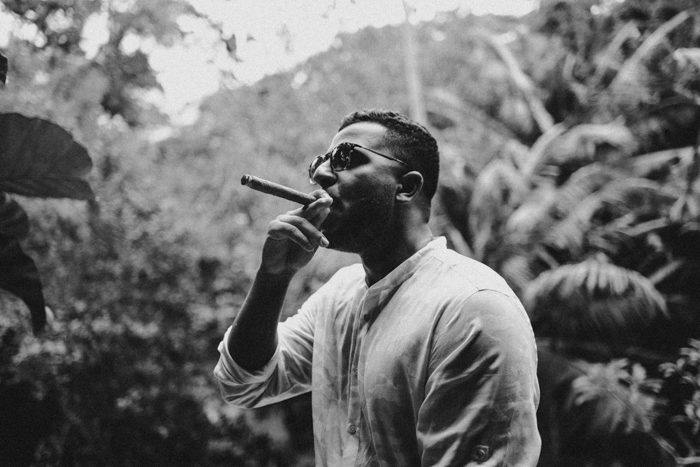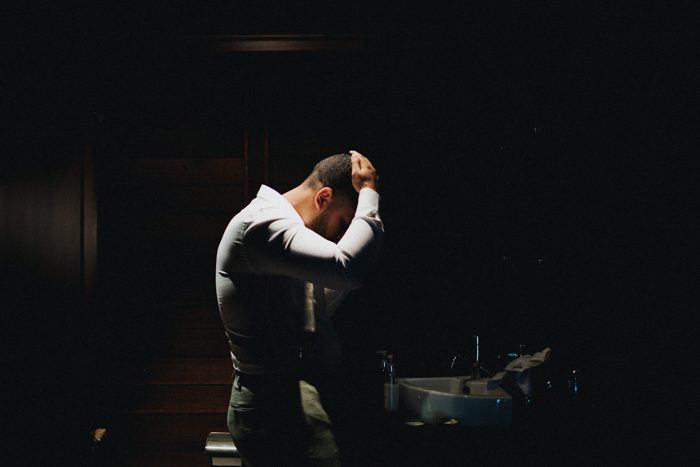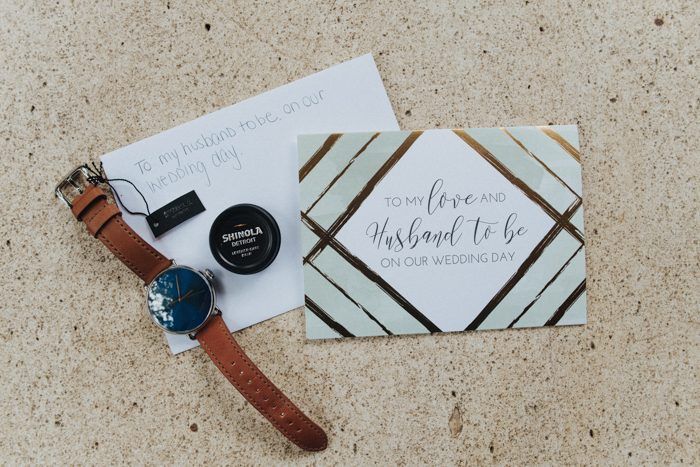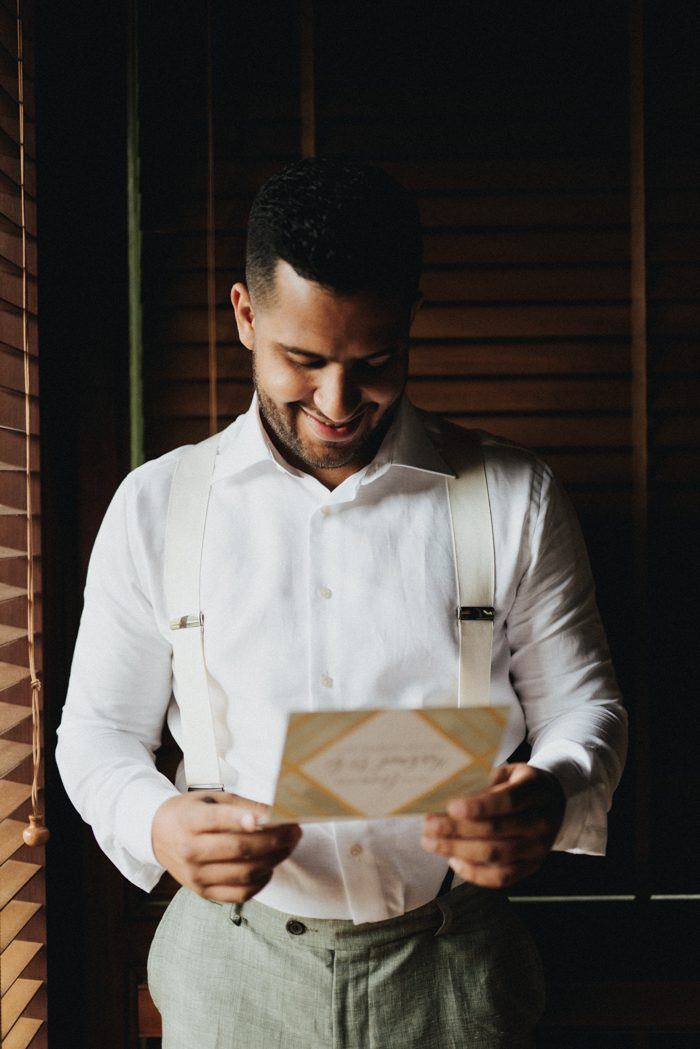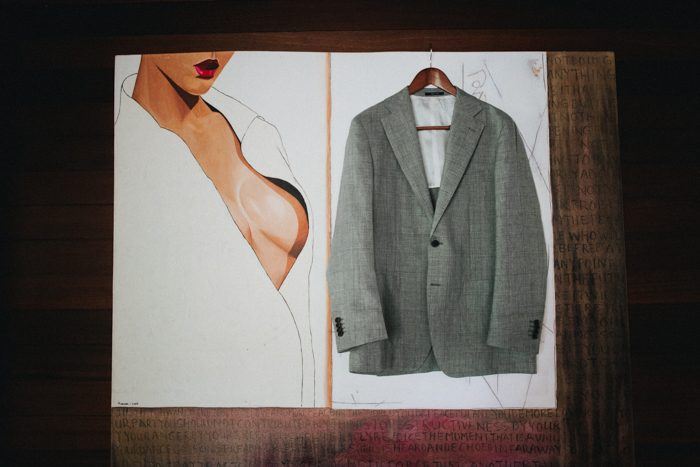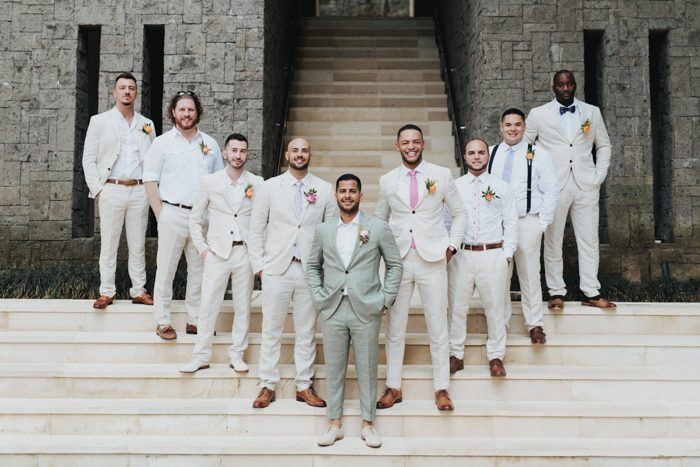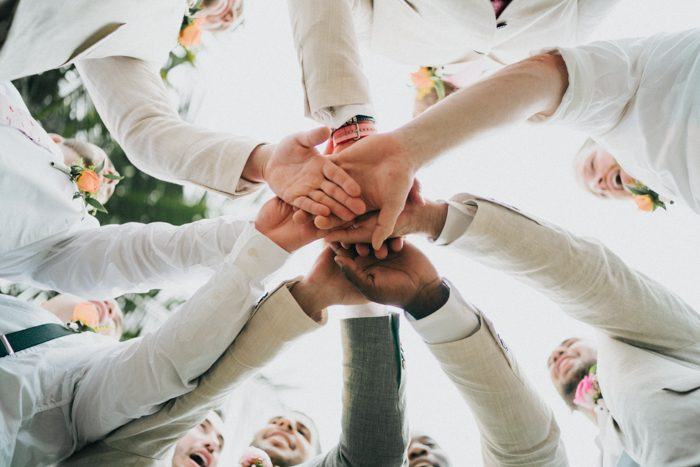 I had what you can call an unusual wedding planning experience. Our wedding planner, Kira, from Hitch'd really did help so much, I didn't have to fret over the small details. I just told her what I wanted and it magically appeared. The only things I stressed about were the logistics. I acted as a travel agent for the wedding trip and coordinated a group flight, accommodations and everything else for our guests. My advise would be to find a really great agent that's willing to work one on one with each guest if you are having a destination wedding. I didn't have luck finding one so I took matters into my own hands. I did love the experience though, and helping people & giving recommendations was really fun for me.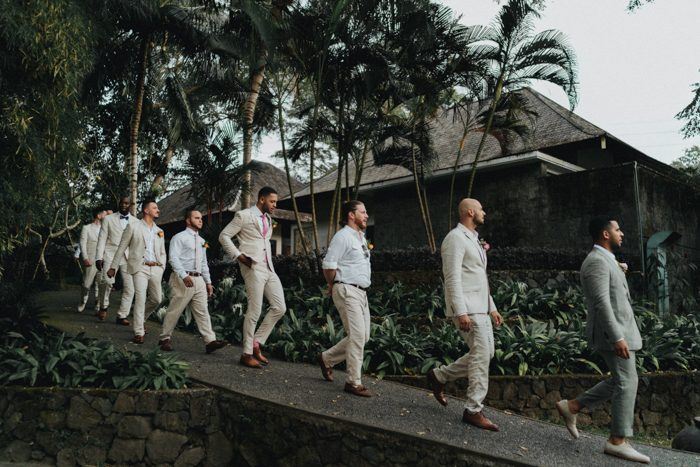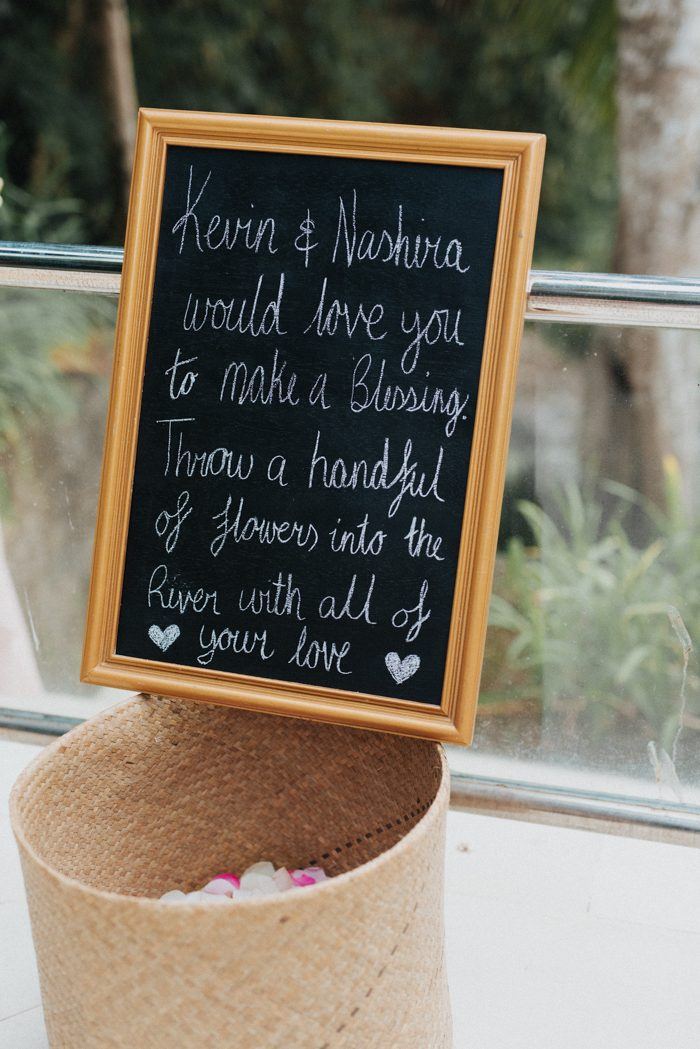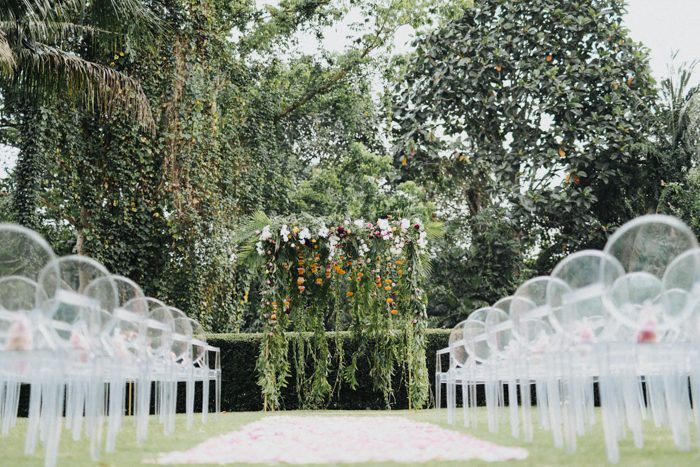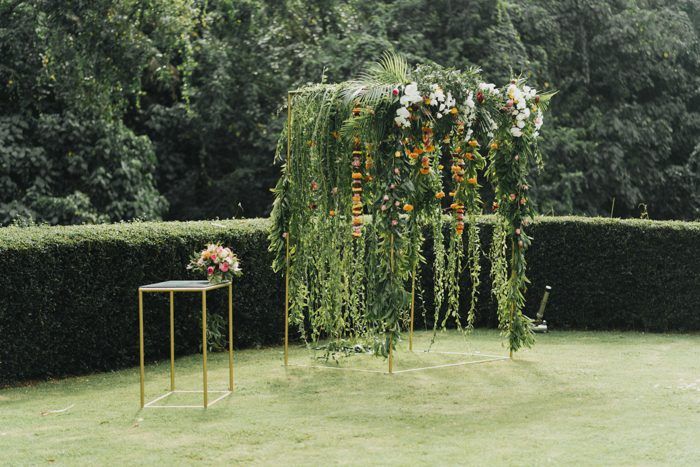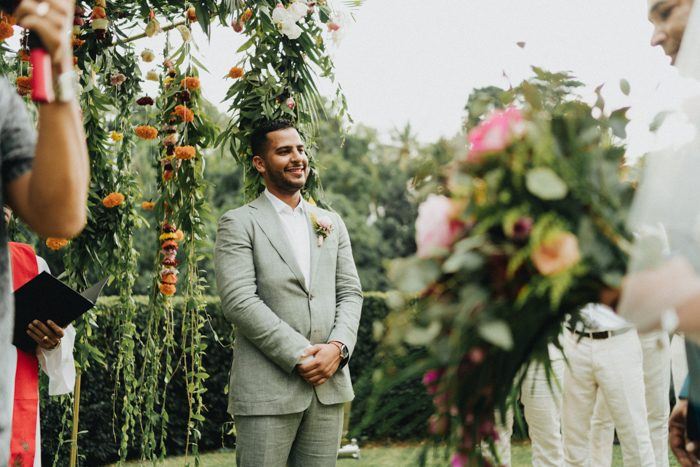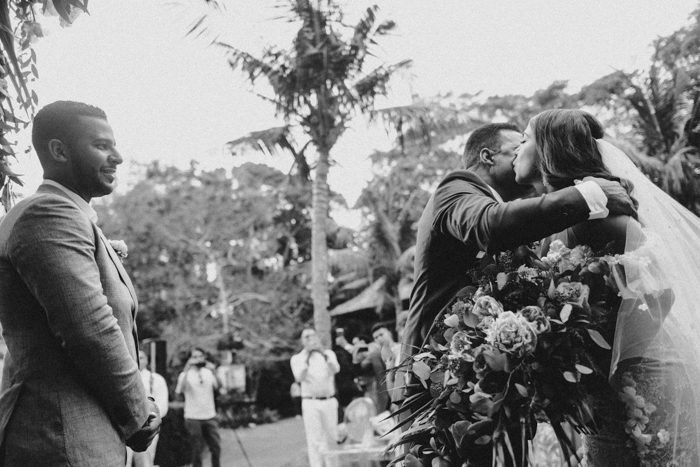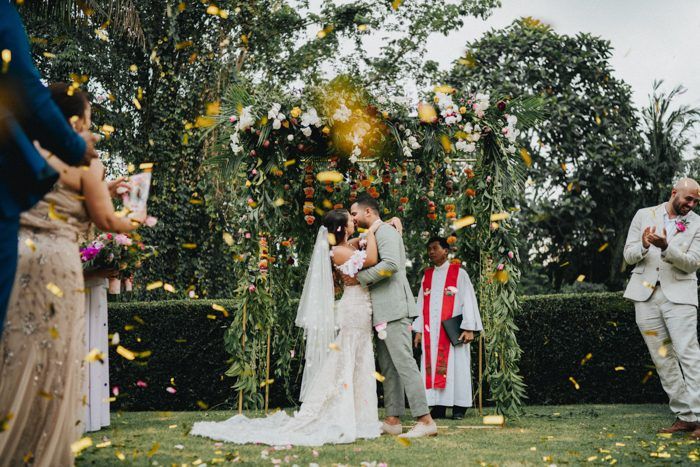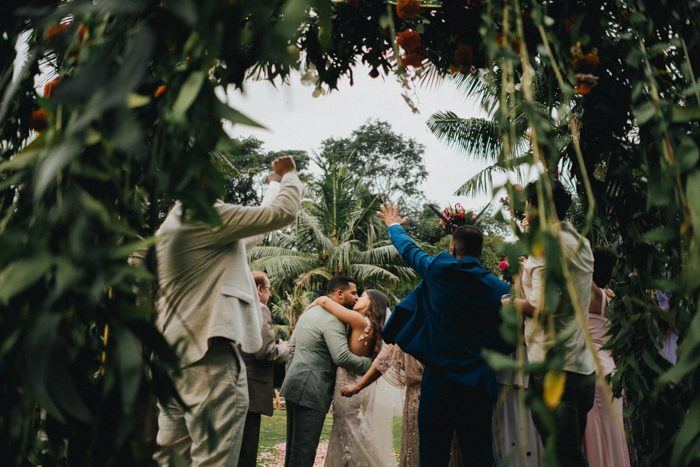 I just love the mood captured in the photos – they were romantic, a little mysterious, and just beautiful! Govinda from Terralogical did such an amazing job. BUT if I had to pick, there's a photo that he captured of us sharing our first kiss from behind the pergola and you could see all of the lush greenery and pretty colorful flowers and our guests are cheering us on- I LOVE that one.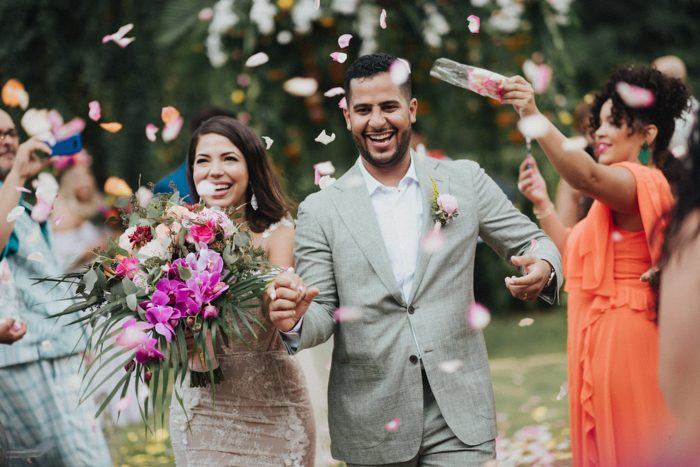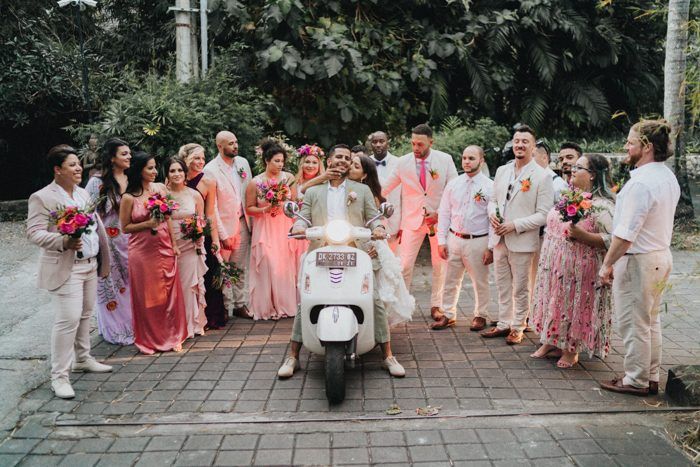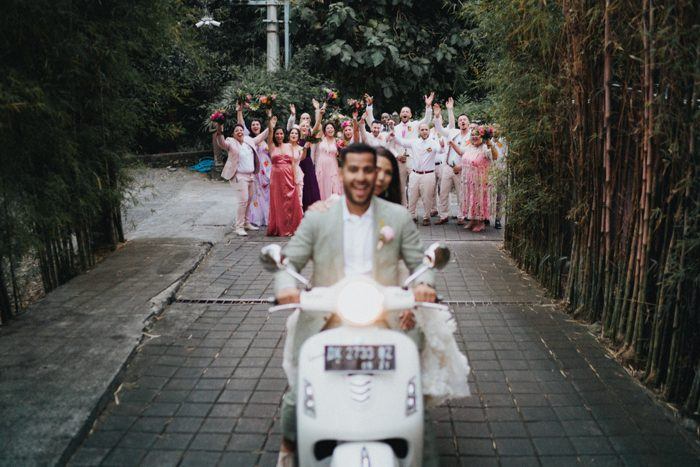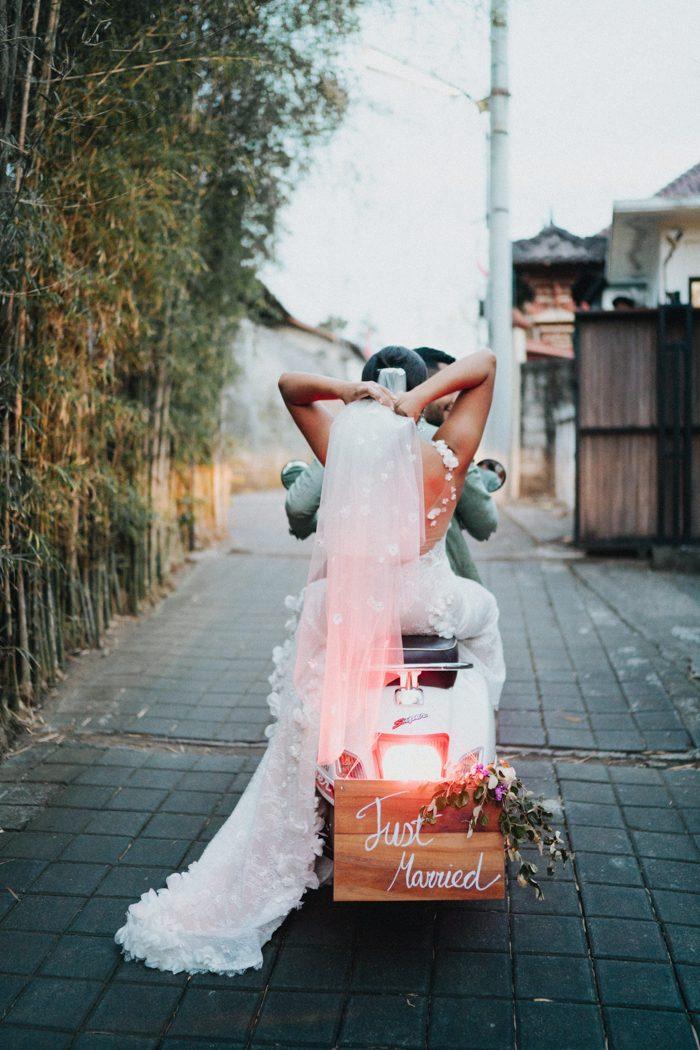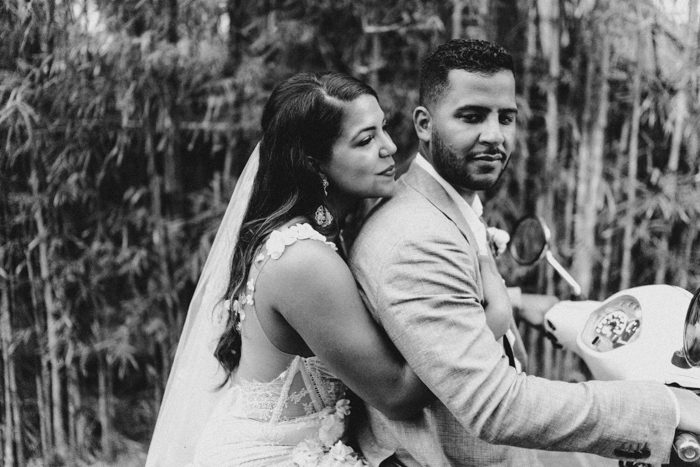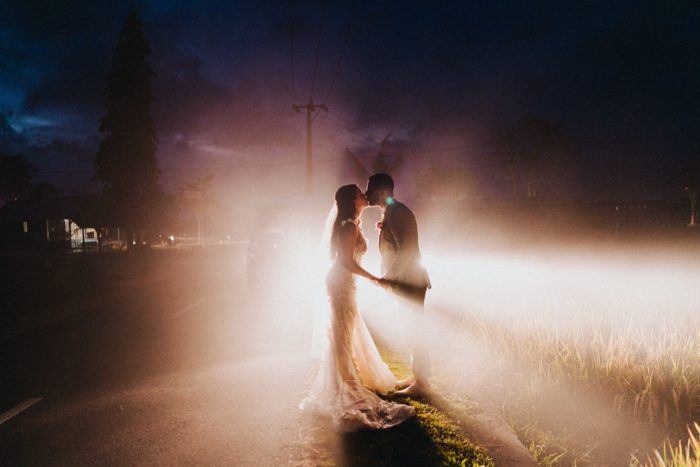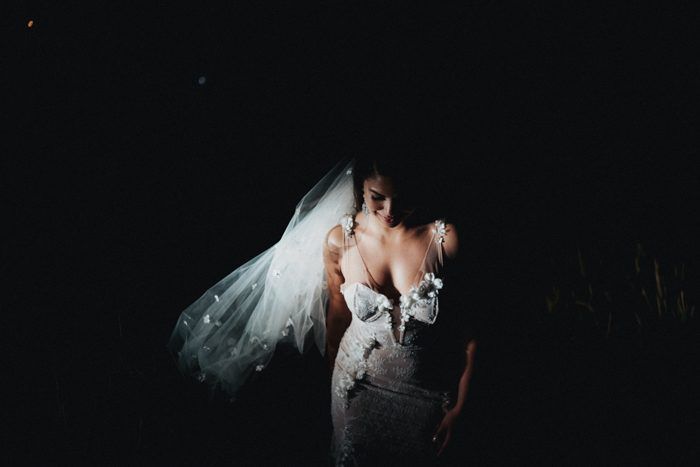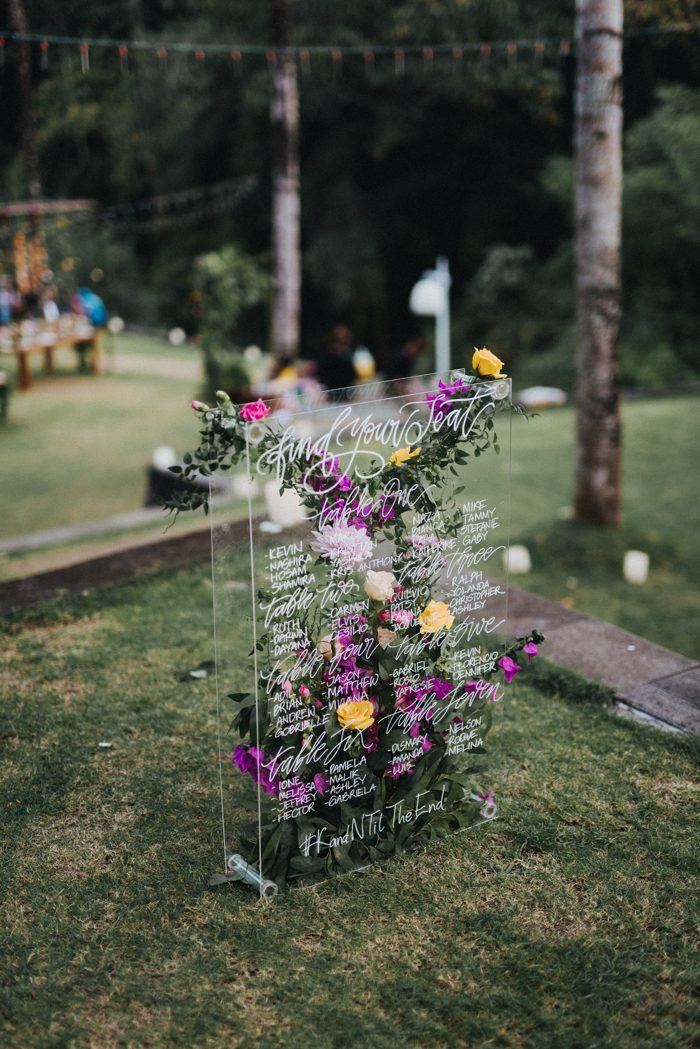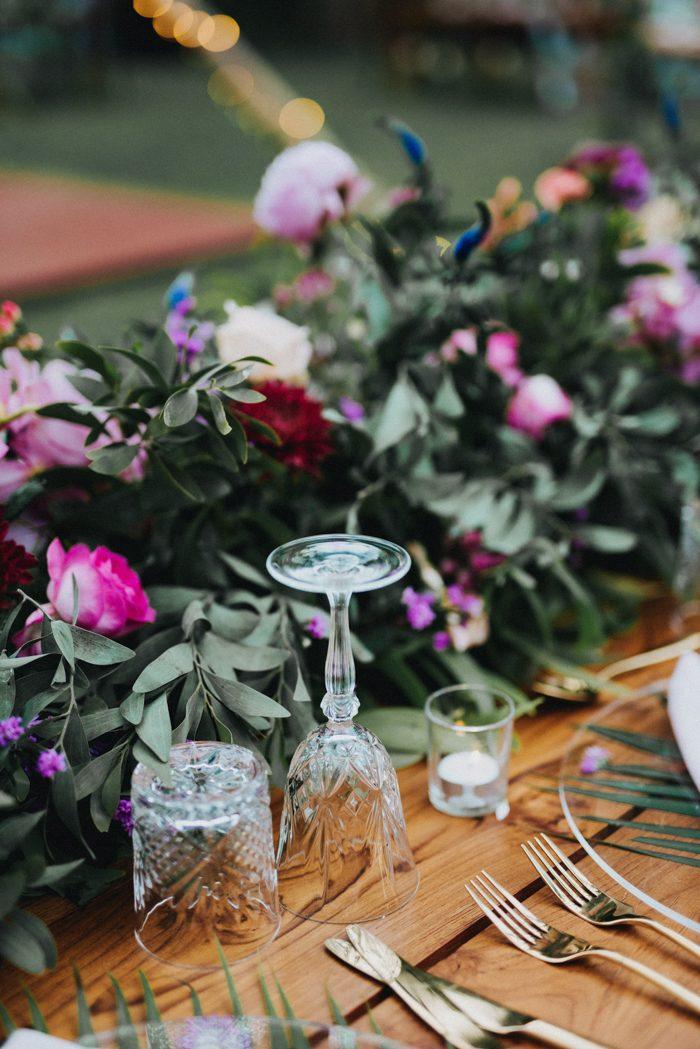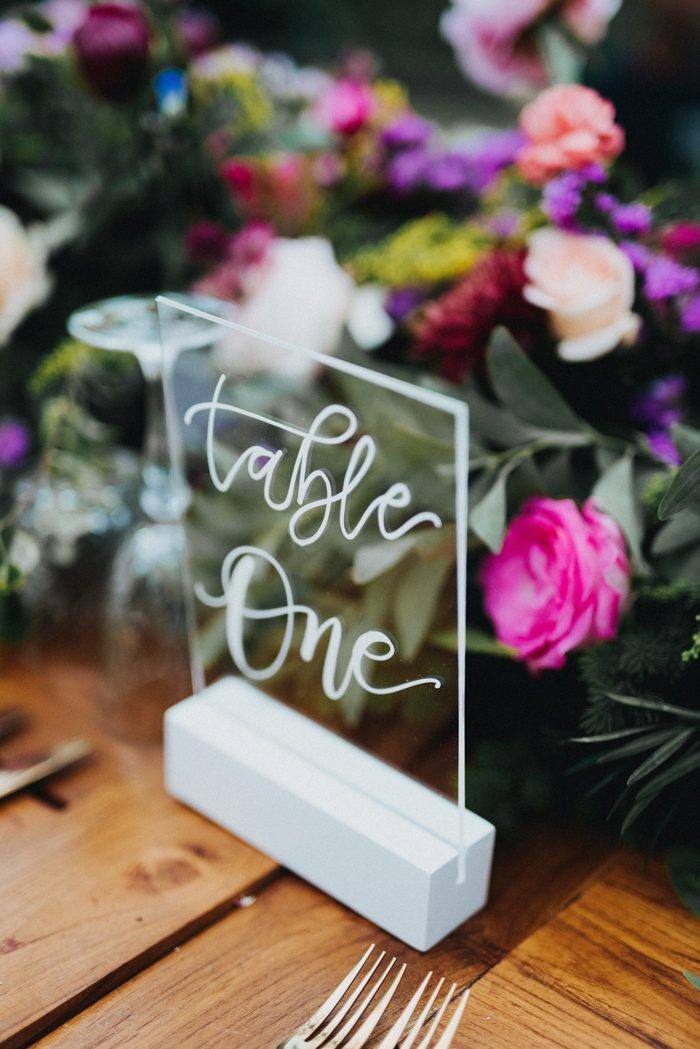 What color didn't I choose for the wedding, haha! I was inspired by the luscious greenery from our venue, but also the tropics of Bali. I had lots of green with pops of pinks, purples, white, orange and a little yellow. I love color and always wanted a fun and colorful wedding.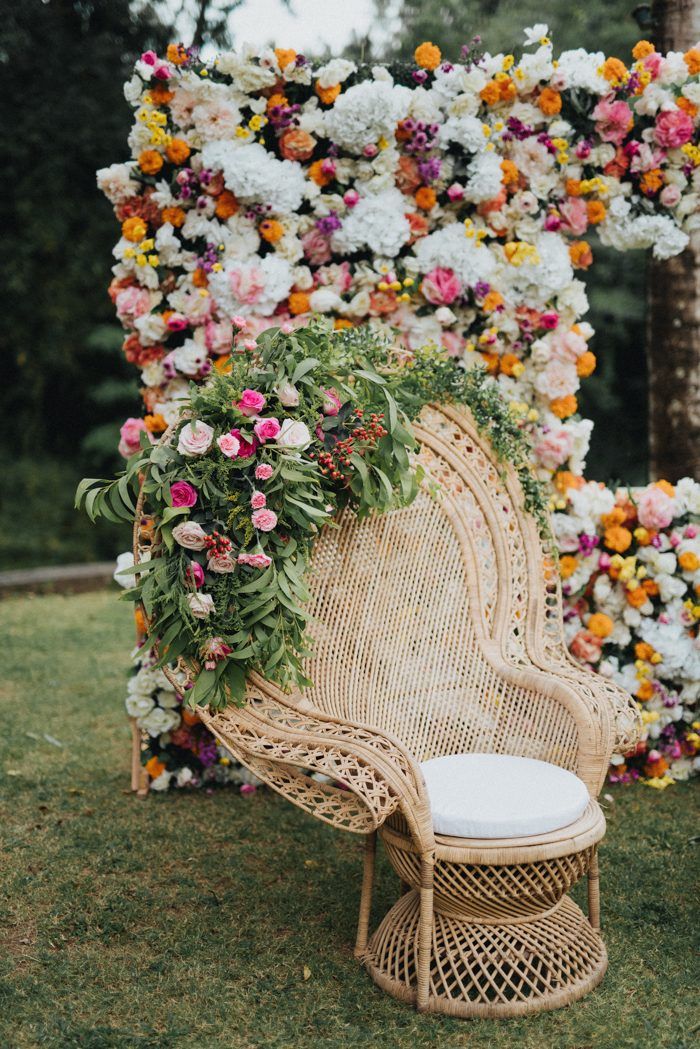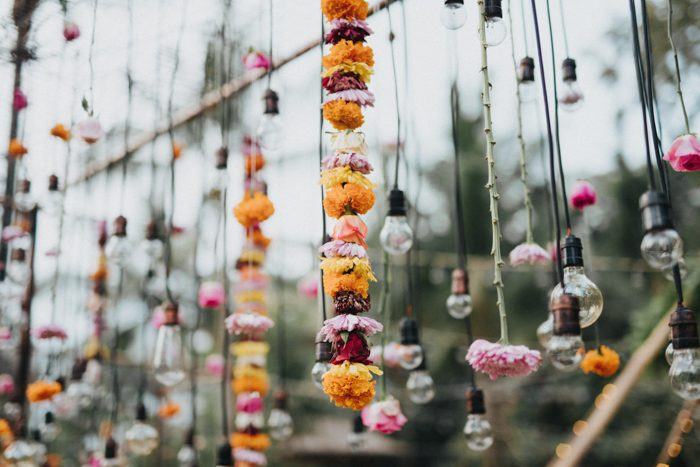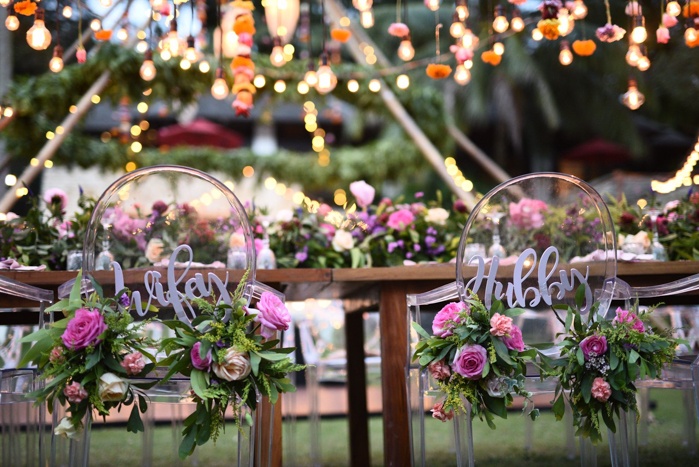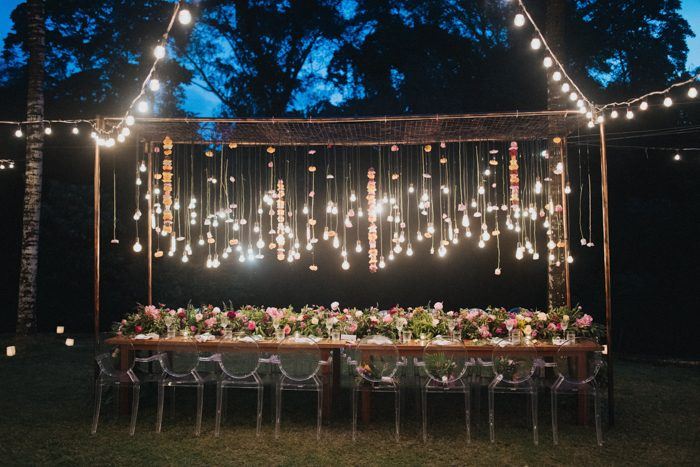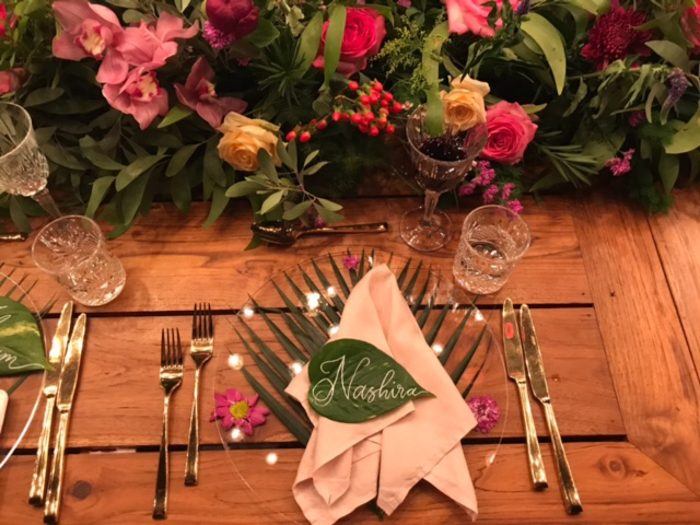 We were in Bali looking at different venues and the owners of The Sanctuary reached out and asked if their driver could pick us up and bring us to the venue for them to show us around. We didn't have anything else planned on that particular day so we figured why not? When we arrived, our mouths just dropped. It's nothing that a photograph can capture. We literally got goosebumps. It was having our own little jungle. None of the venues won us over after our visit to The Sanctuary. The best part was that 26 of our family and friends were able to stay on the property with us during our wedding week. The staff was unbelievably hospitable and made that week just unforgettable.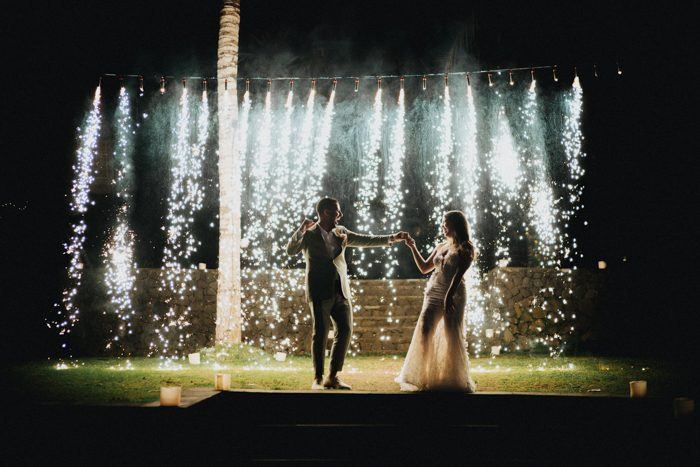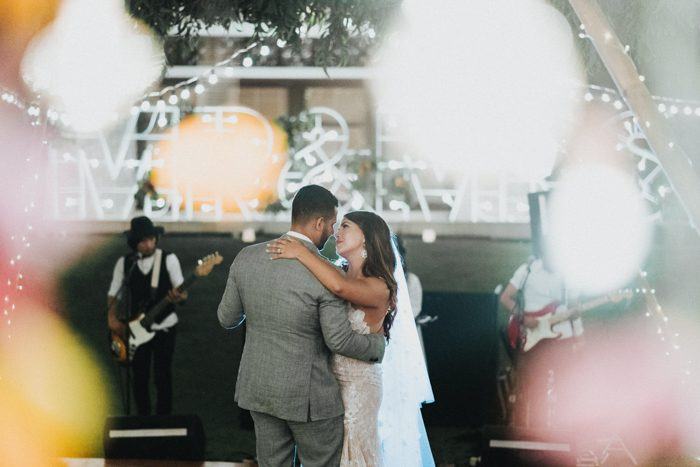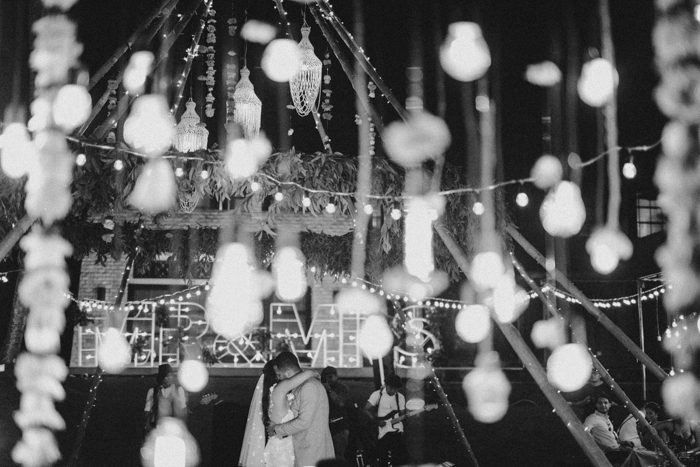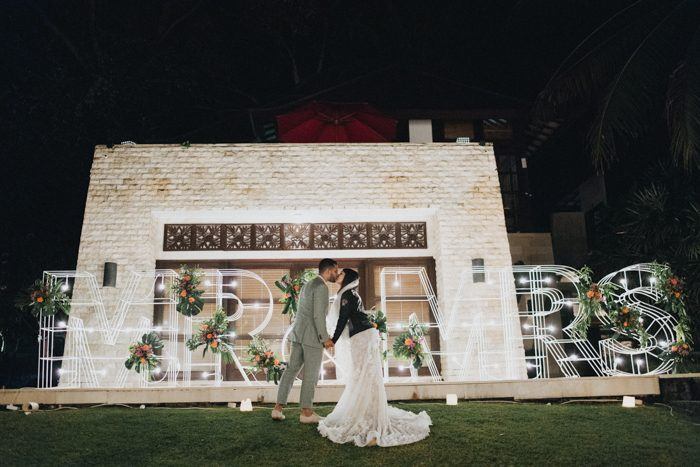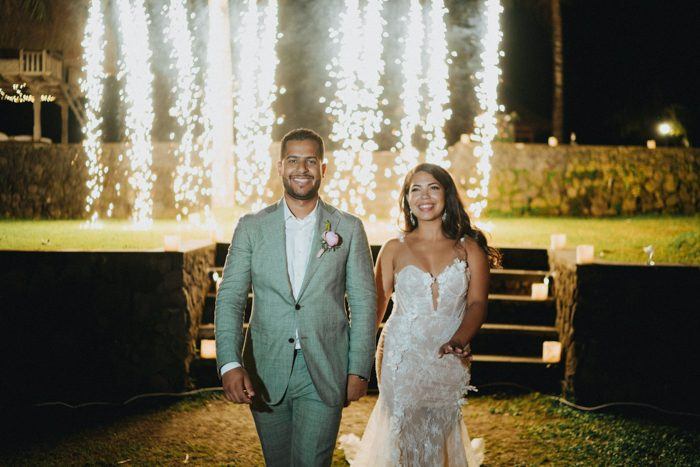 The most important thing to us was for our loved ones to be able to make it to our wedding. We know we weren't asking for a small favor when we asked everyone to travel 10,000 miles to Bali!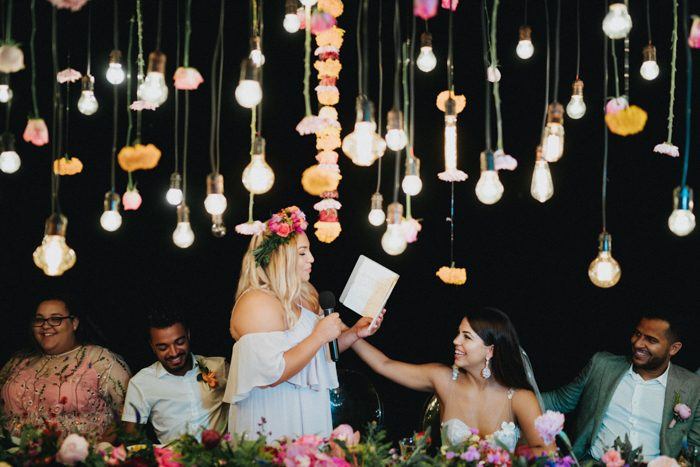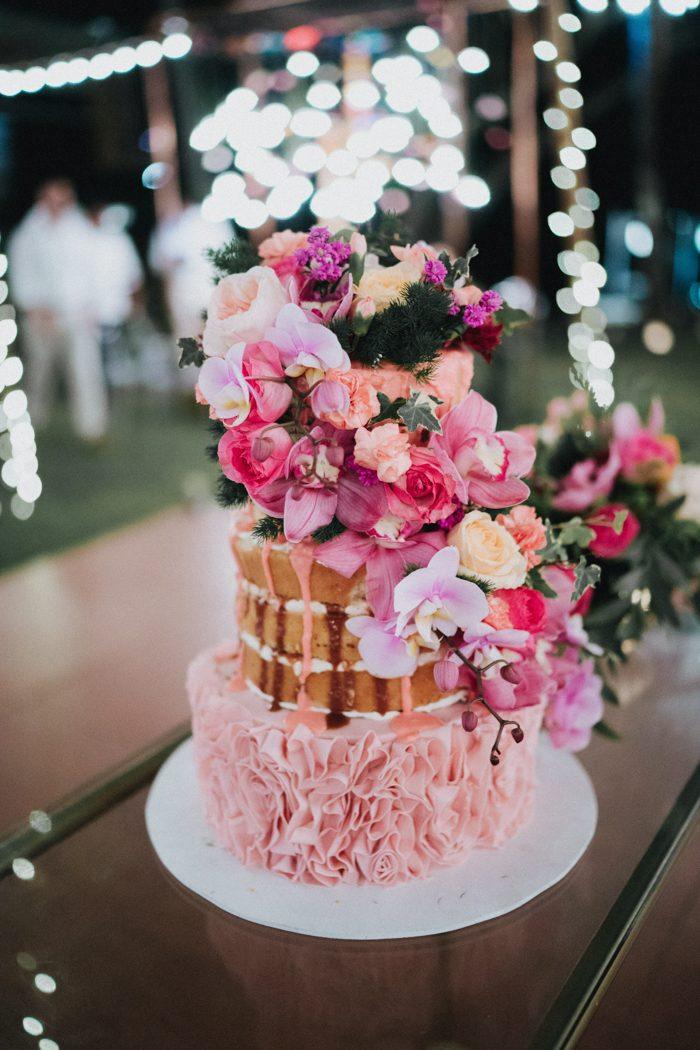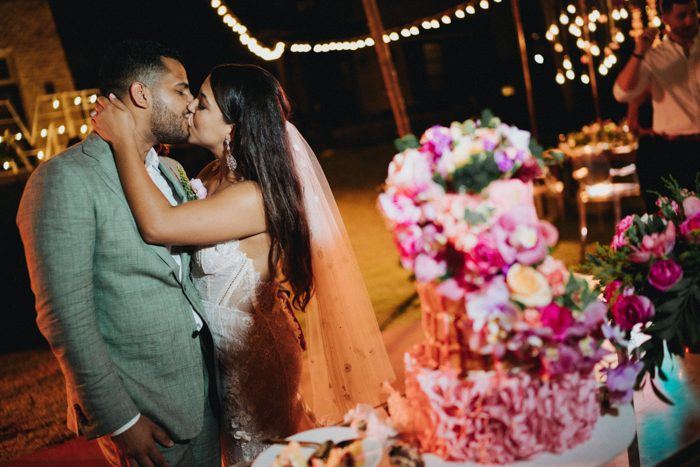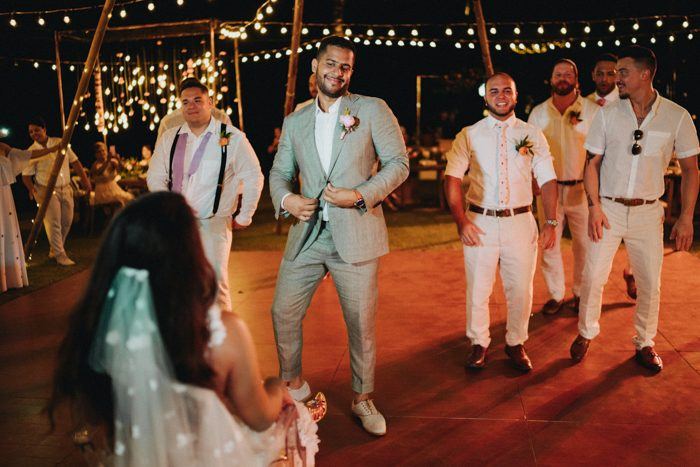 So my husband and his guys choreographed a surprise dance for me to a mix of "Jump on It" and "Despacito" which was HILARIOUS and so, so good. I'm still not really sure how they pulled it off. As if that wasn't amazing enough, my bridal party also surprised us with a dramatic and hilarious dance to "Downtown" by Macklemore.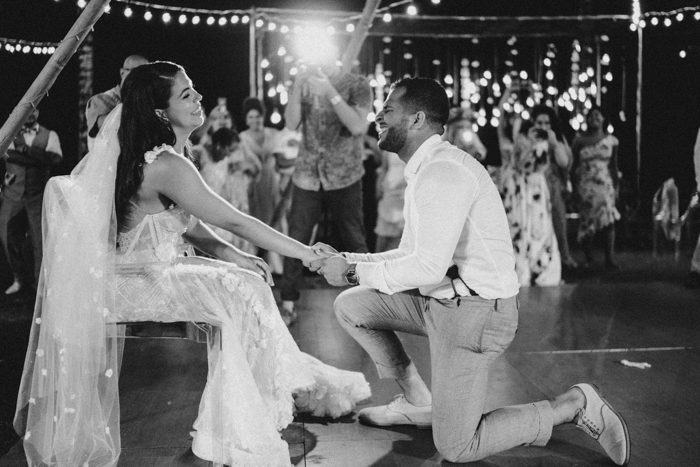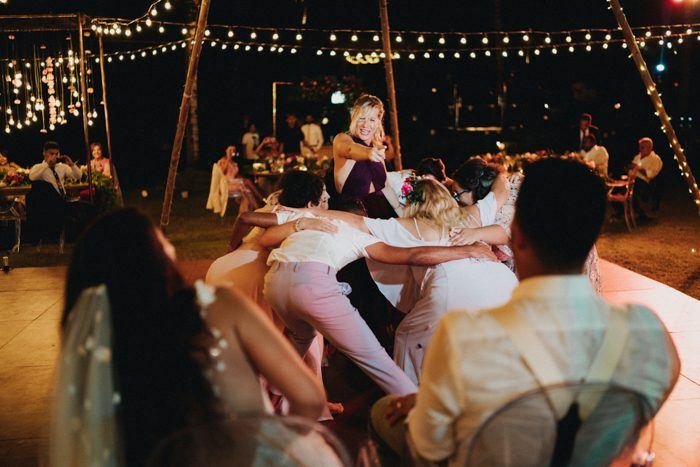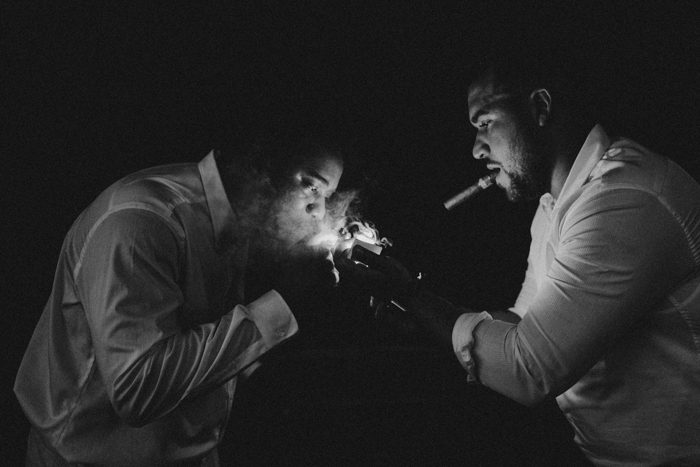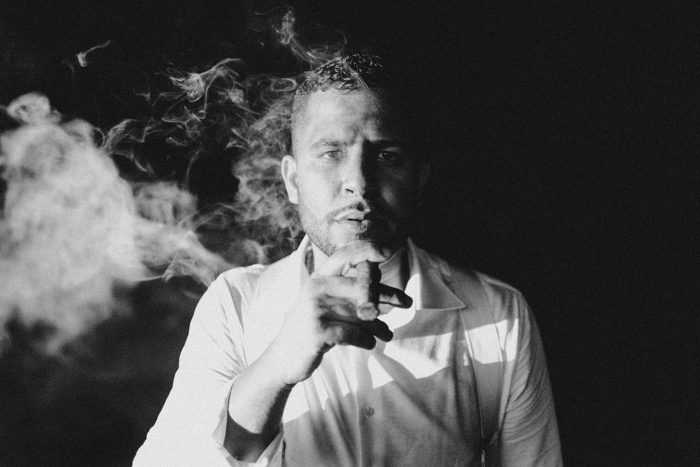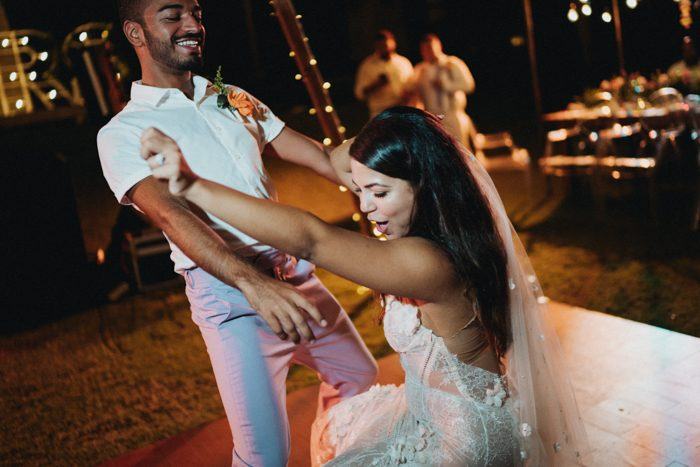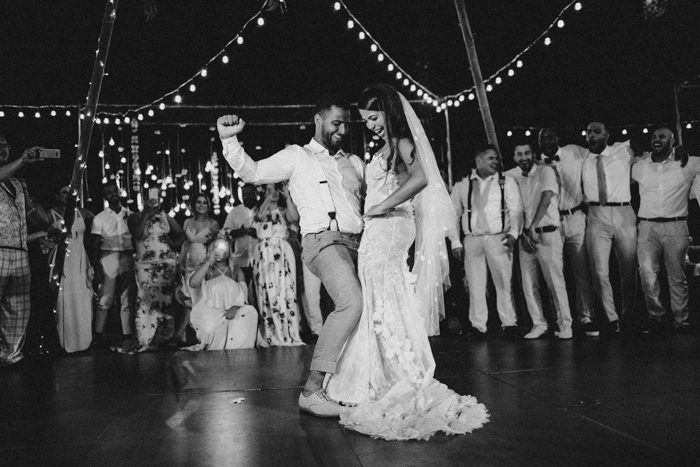 The day as a whole was just perfect – from a morning meditation session with my bridal party, shedding massive tears while getting ready, walking down the aisle with my dad, hearing Kevin's vows for me, the maid of honor and best man speeches, the surprise dances, the water drums, the fireworks… I mean…it was all a dream.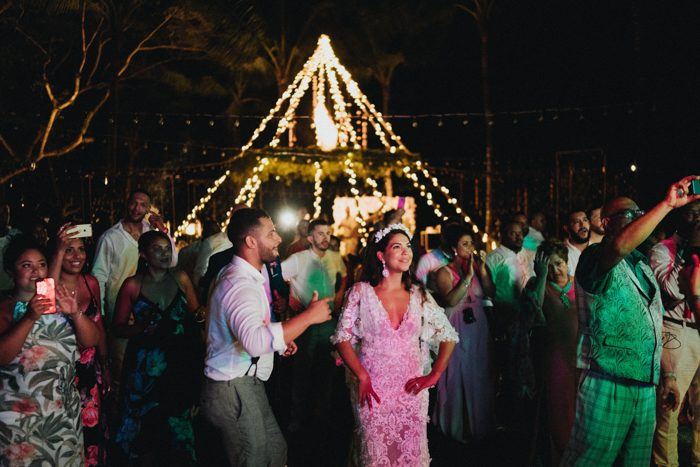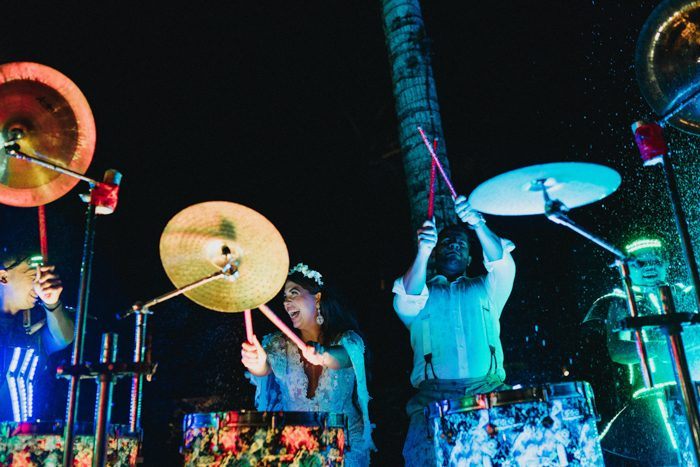 A big thanks to Junebug member Terralogical for sharing Nashira and Kevin's villa wedding with us! For more Bali weddings, check out this tropical chic Bali wedding at Seseh Beach Villas!