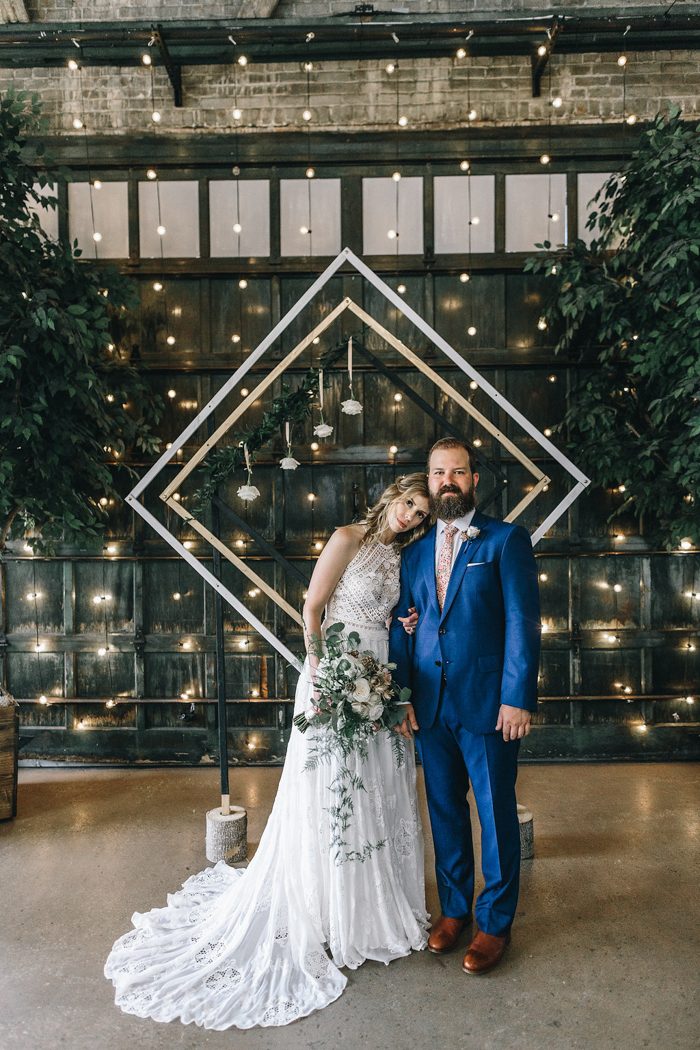 Annie and Wilson's wedding at Soho South Cafe will have you saying one big "YEP" at every image. With the help of Ivory & Beau, Annie and Wilson's wedding is the perfect balance of modern and industrial. The geometric ceremony backdrop doubled into the perfect background for Annie and Wilson's sweetheart table, topped with lush greenery and white blooms by Gardenias Event Floral. The mismatched chairs added a whimsical touch with subtle pops of color throughout the space. And can we take a moment for the perfection that is their wedding cake by Flirt with Dessert – hello gold foil and mini pineapples! Mackensey Alexander Photography captured all of the stunning and fun details of Annie and Wilson's wedding day.
The Couple:
Annie and Wilson
The Wedding:
Soho South Cafe, Savannah, Georgia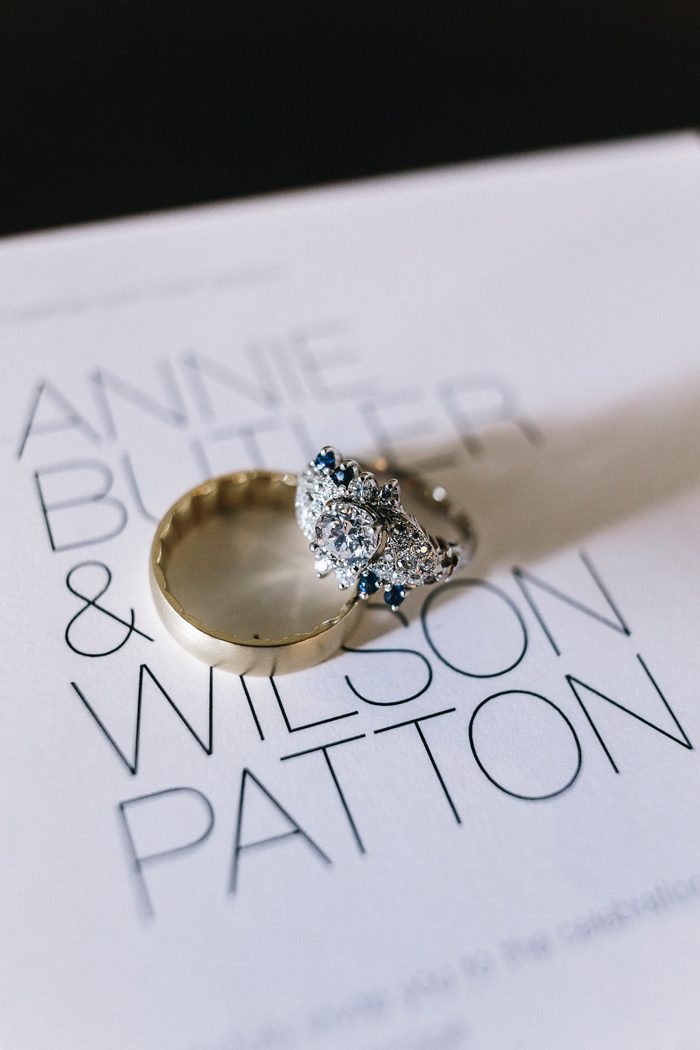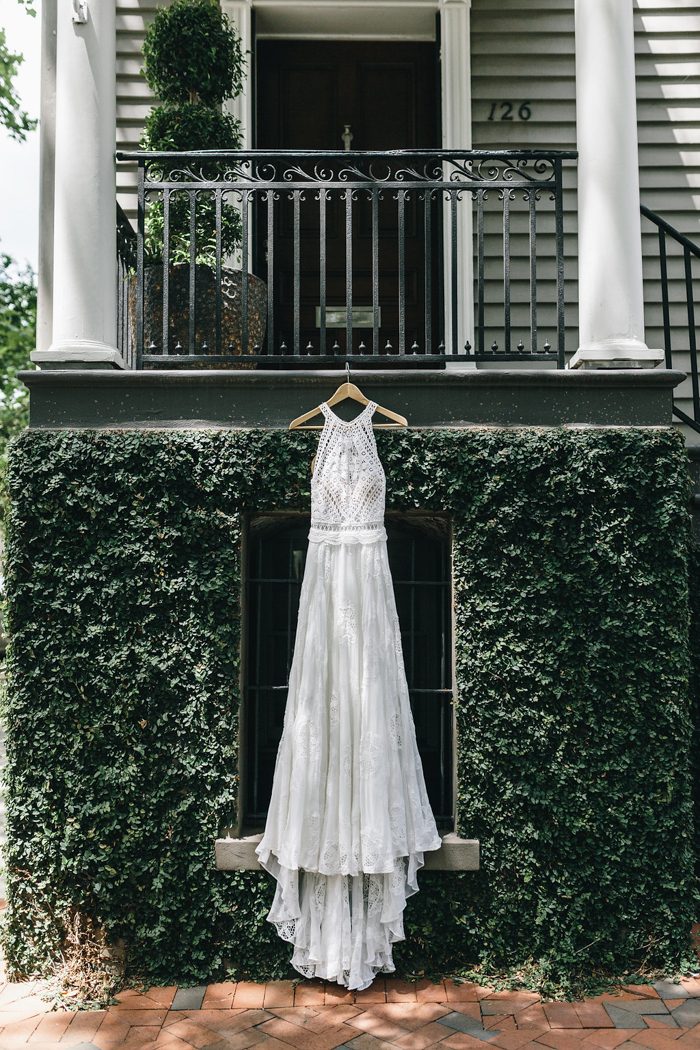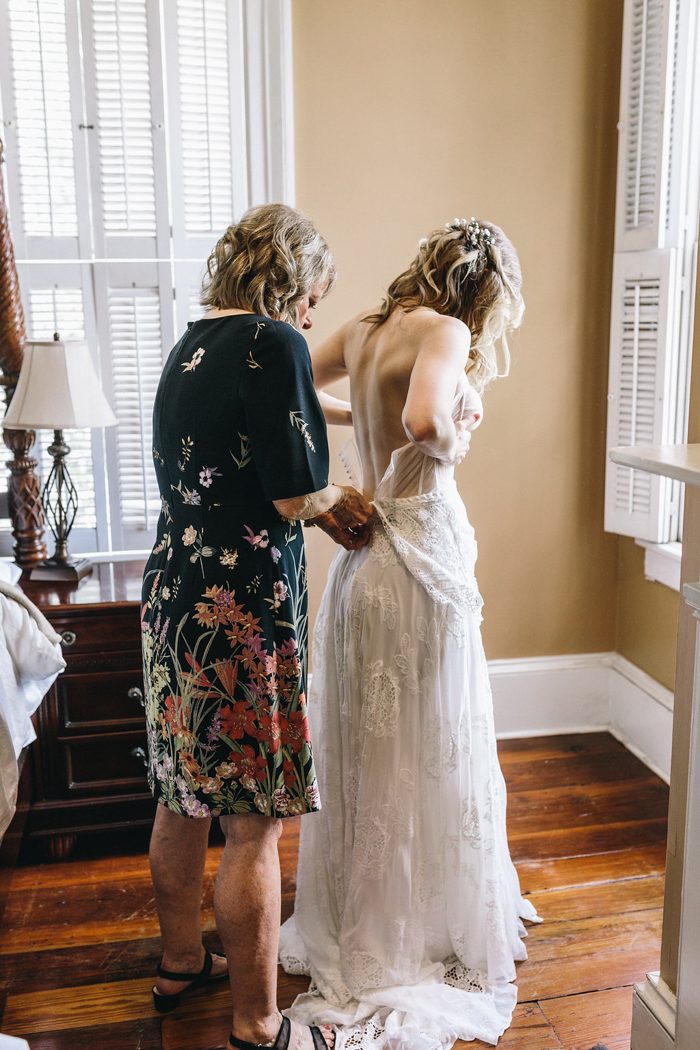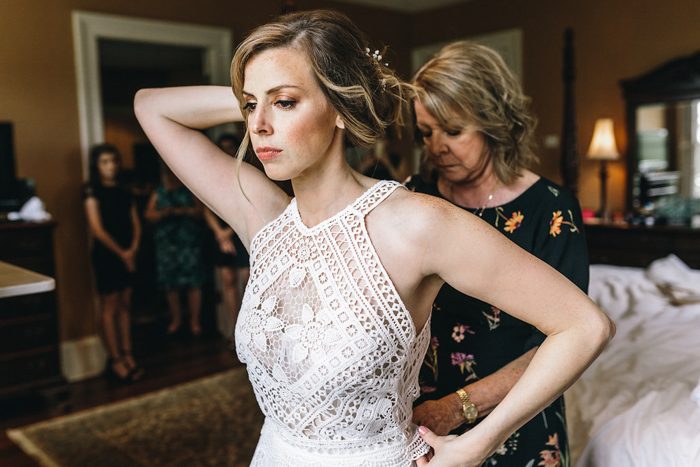 We wanted our wedding to be a great party, and bring together our family and friends for a memorable event! We thought Savannah was the perfect location to help us set that tone right out of the gate. We also wanted it to be more of a weekend experience, so we planned a welcome party for everyone in town the Friday night before the wedding, and my amazingly generous cousins and aunt hosted both a bridal luncheon on Friday and a brunch on Sunday, so we were able to spend as much time as possible with the guests that traveled to see us. From there we just tried to provide as much amazing food and drink as possible, and worked with our DJ to curate a playlist that would keep everyone on the dance floor all night!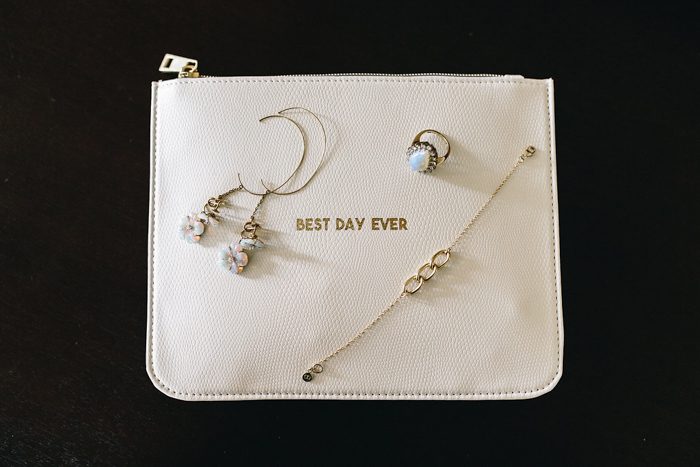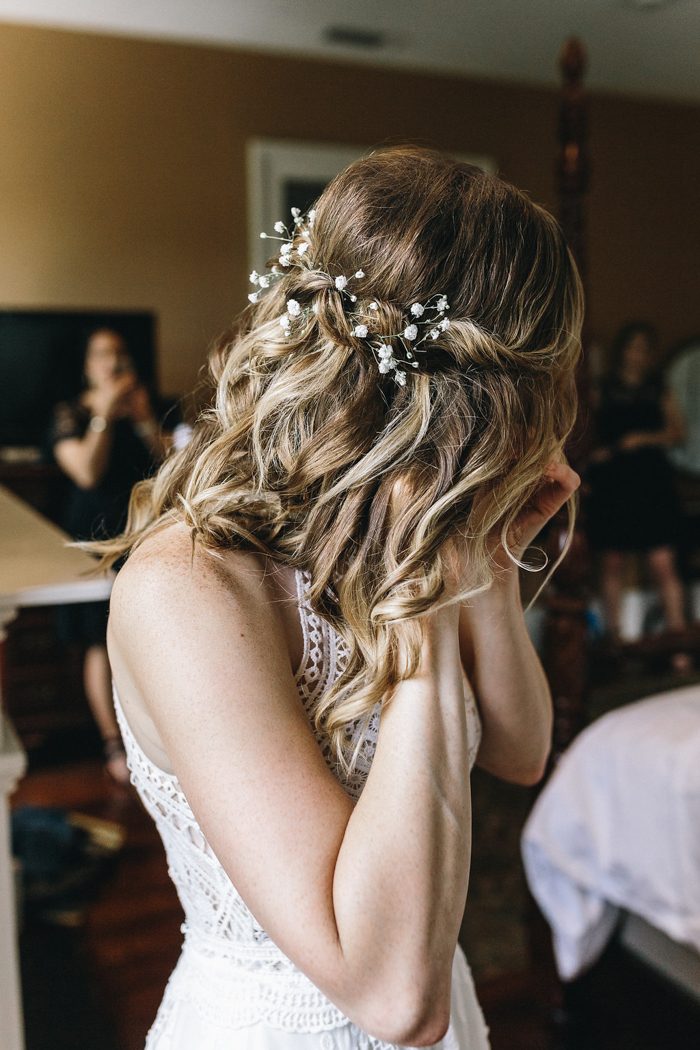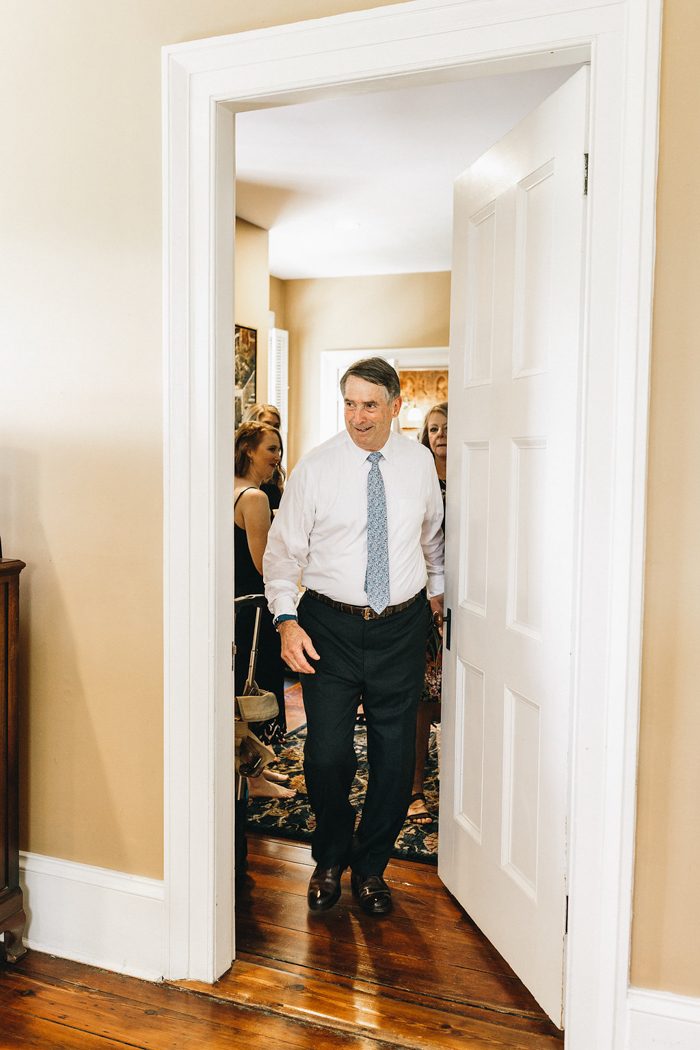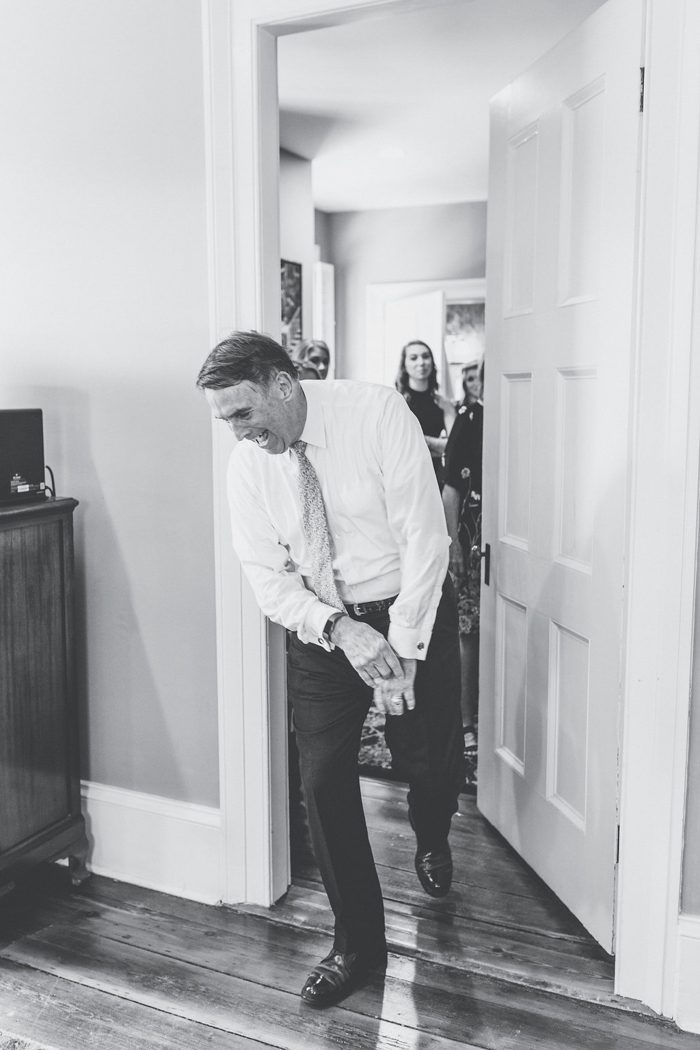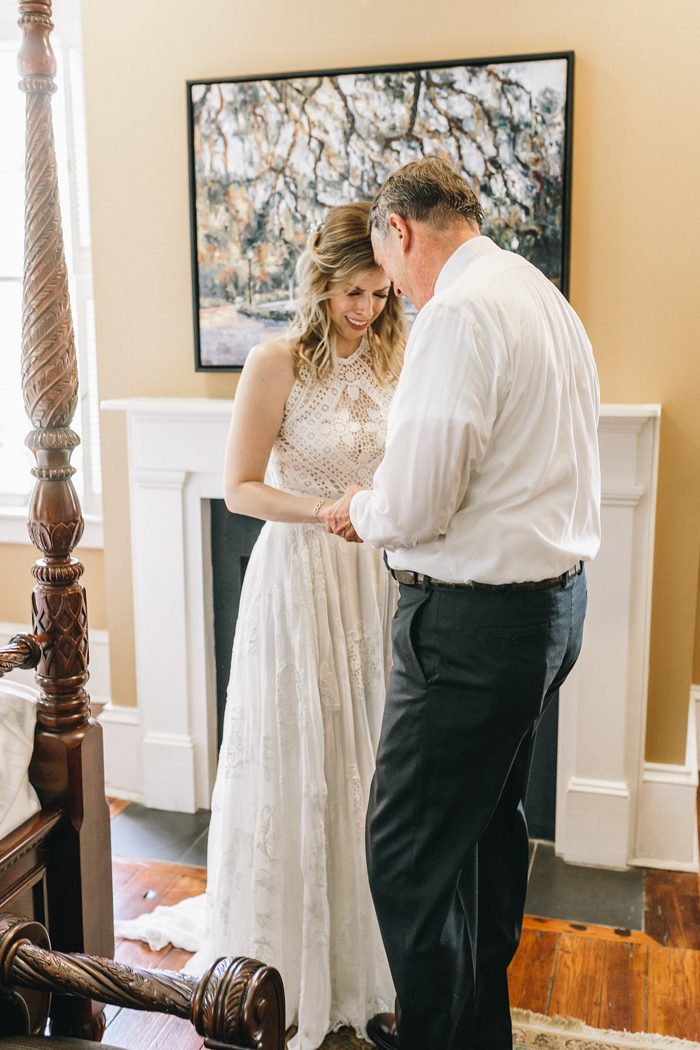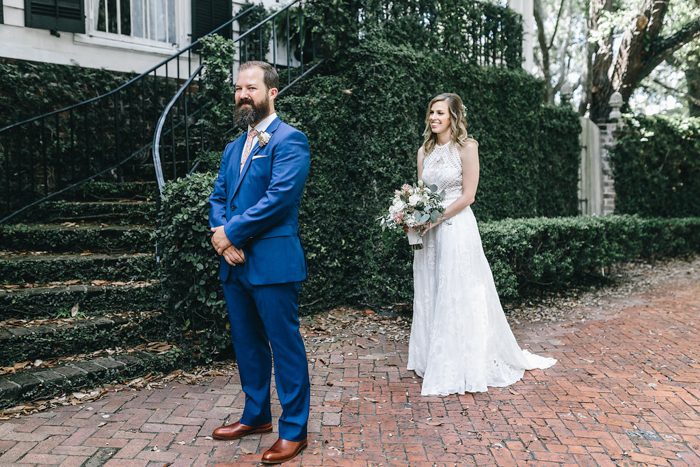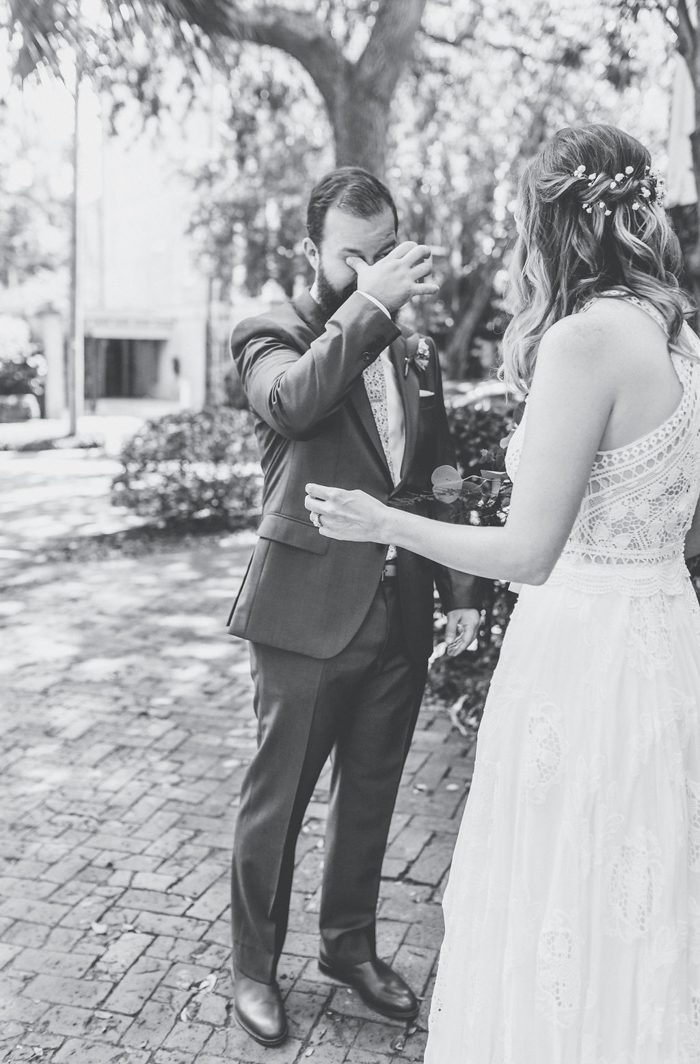 It's really hard to pick just one moment, it was all so amazing! Our first look was really special, we read each other cards we had written in place of more personal vows during the ceremony. It helped both of us to calm down, enjoy the full day and take it all in together.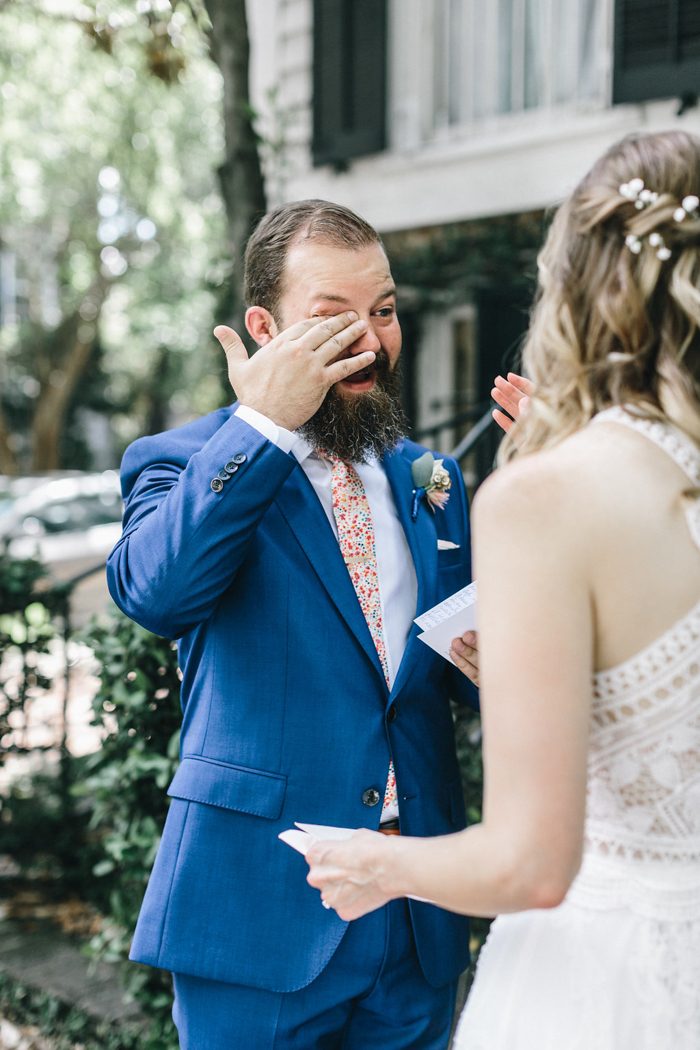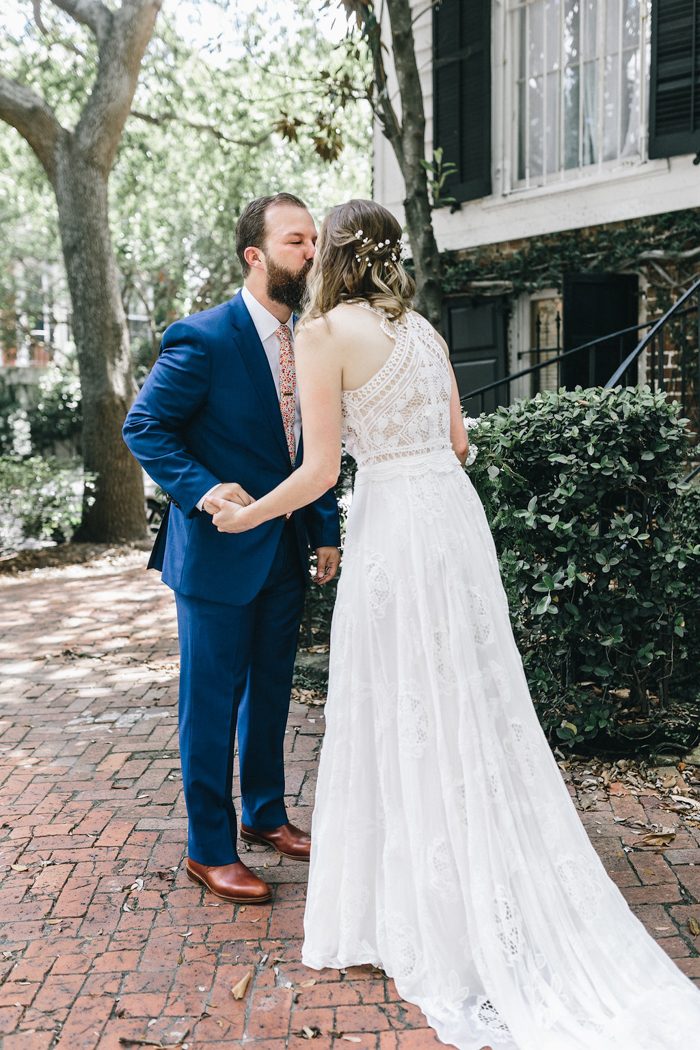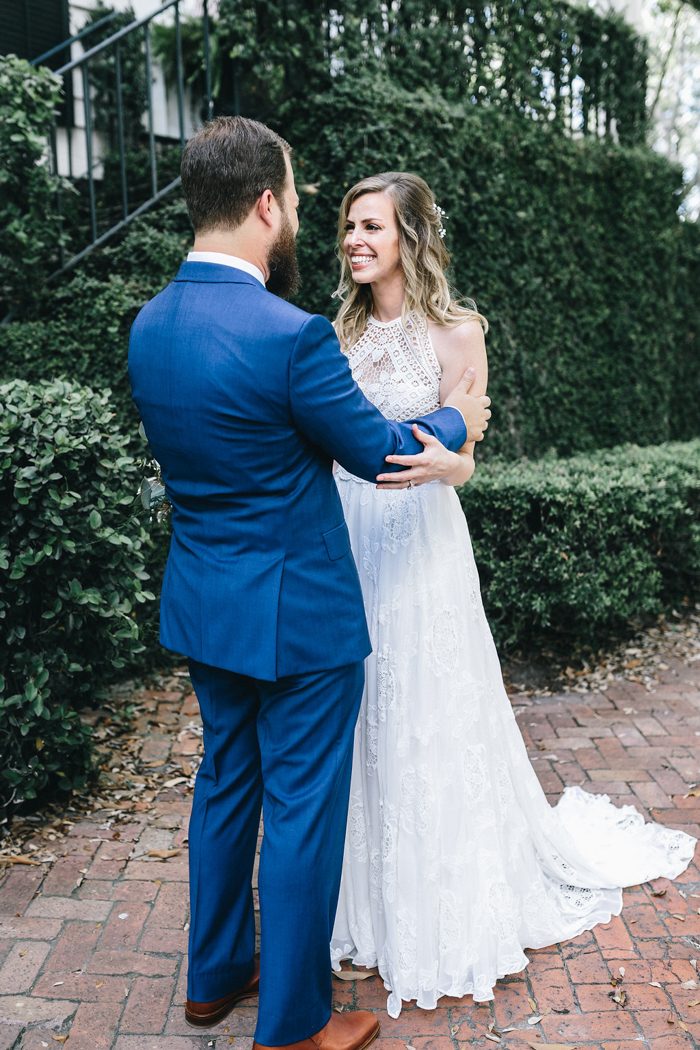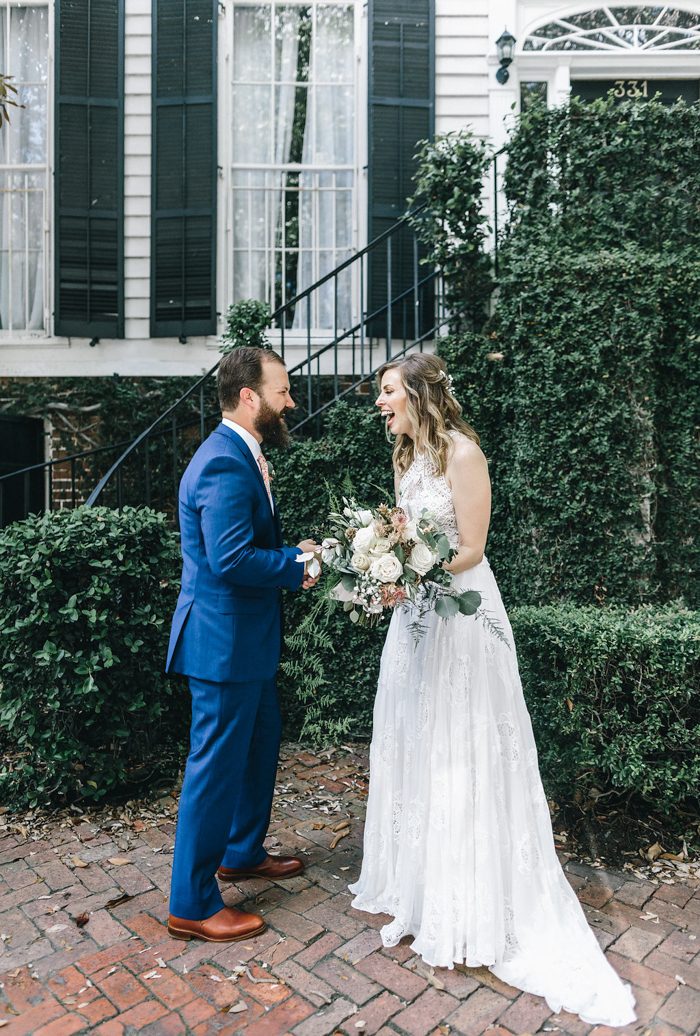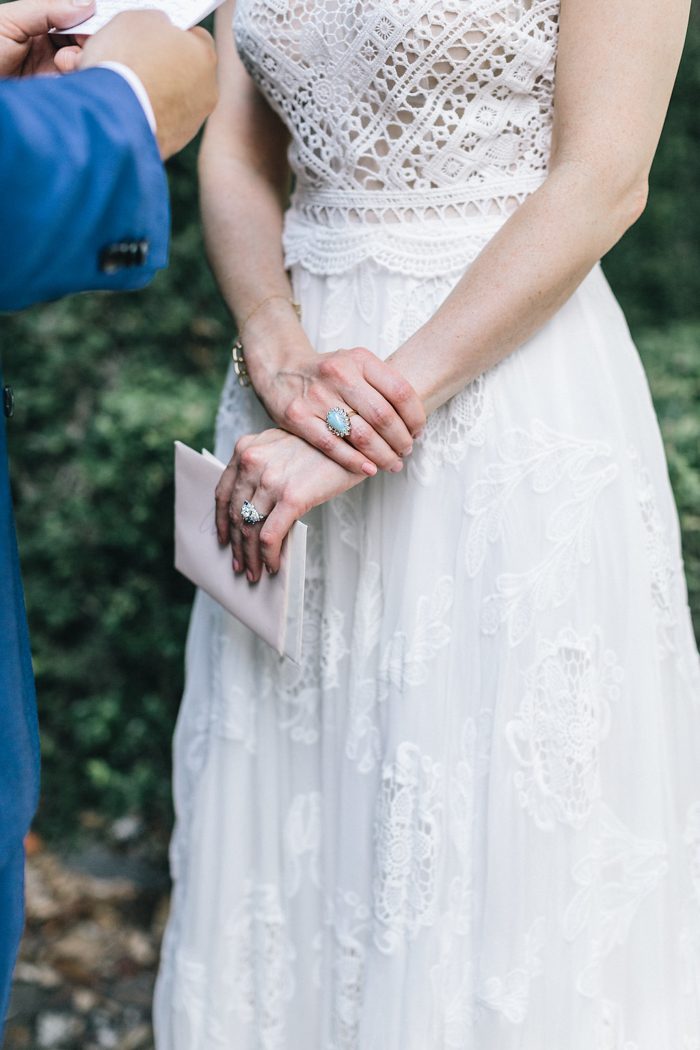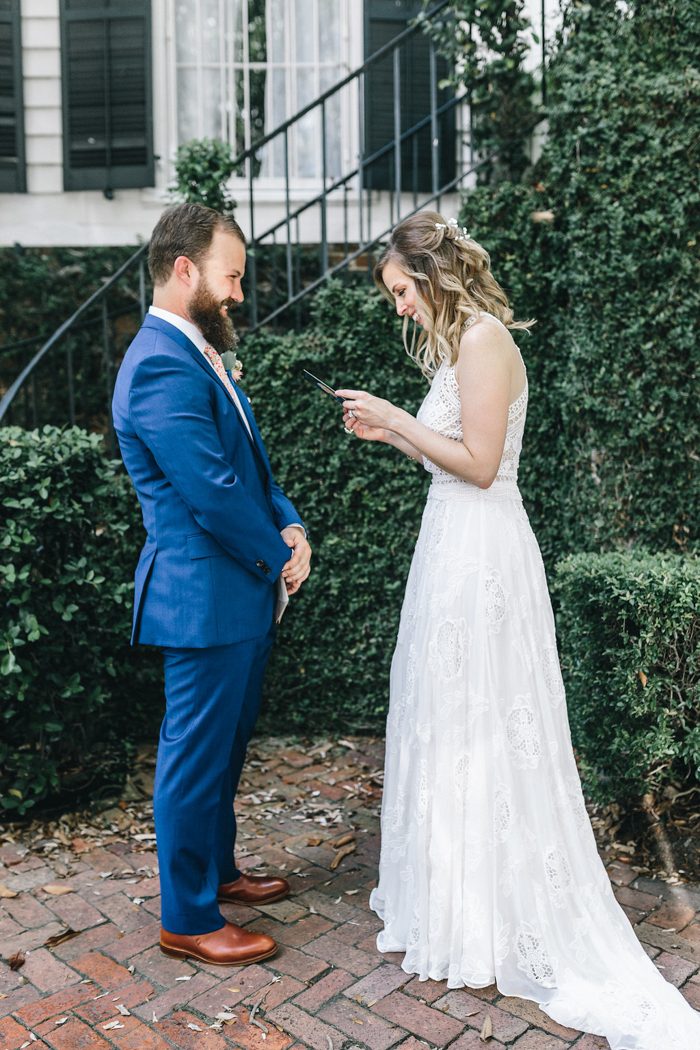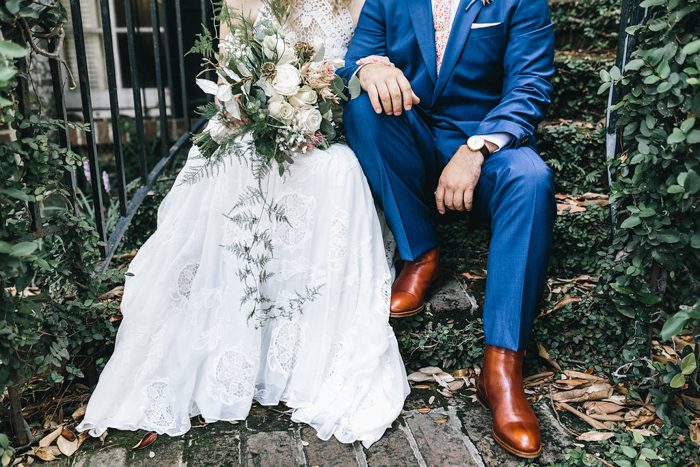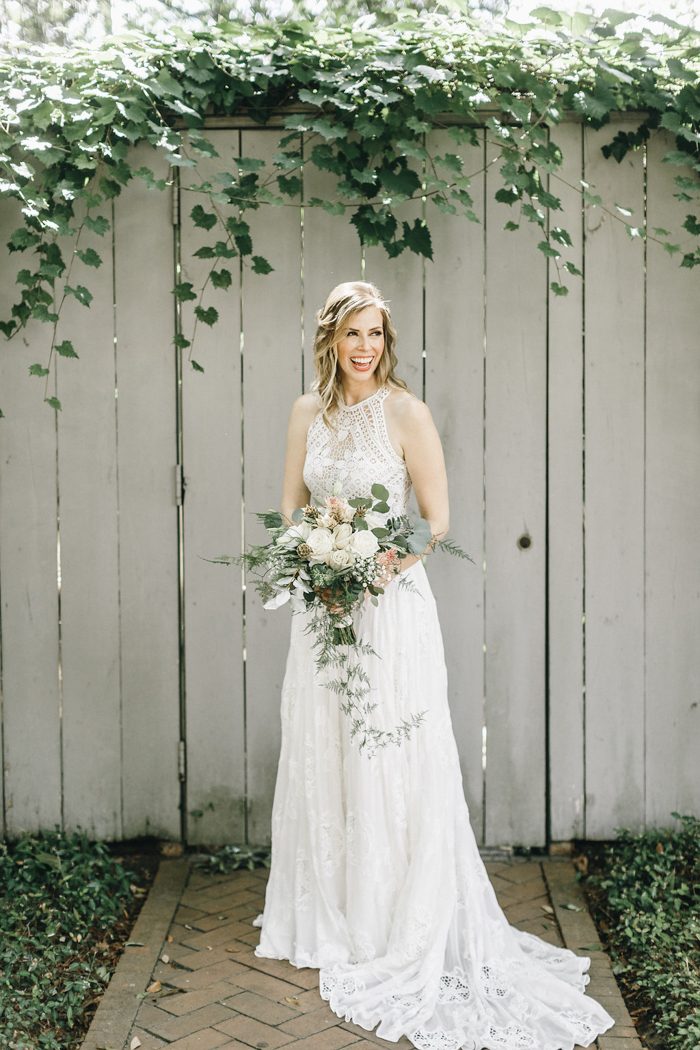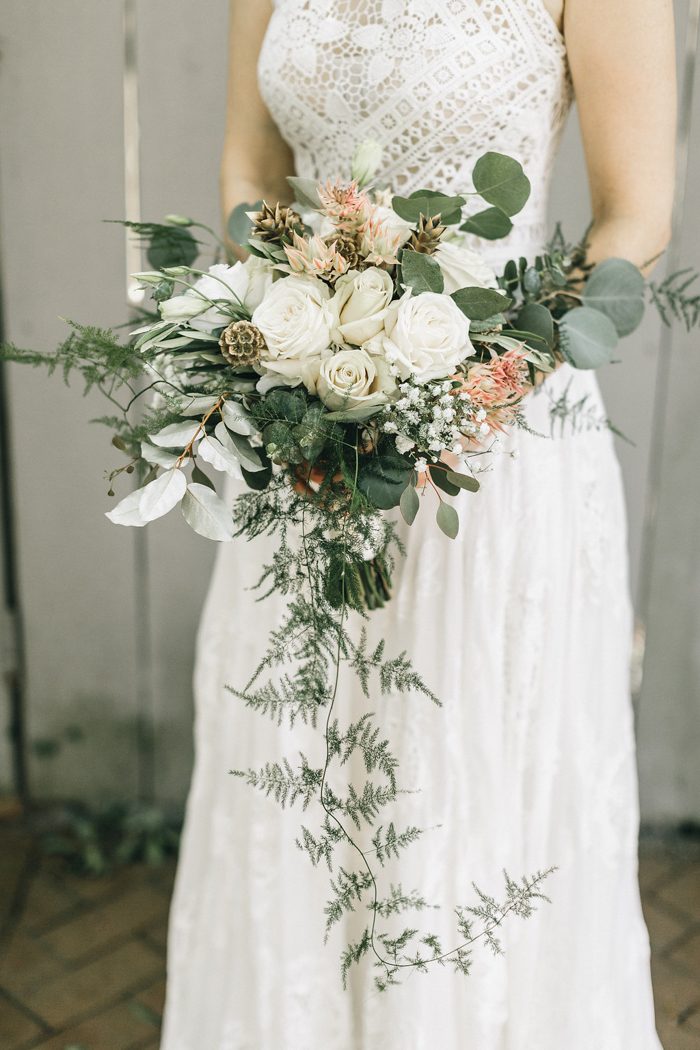 My cousin, Terry, was our florist, and I couldn't have imagined a more wonderful person to make our floral wedding ideas a reality. He took our inspiration and went above and beyond to make the wedding flowers of our dreams, and then some! Terry created the most beautiful arrangements that fit so perfectly with the vision we had in my mind. Including incorporating so many cute mini pineapples in unexpected places, such as our cake topper! He also surprised me with a really special detail on my bouquet, using a piece of my mom's wedding dress wrapped around the stems. The tears started flowing after I saw that! We could not have imagined having this wedding without his beautiful creations.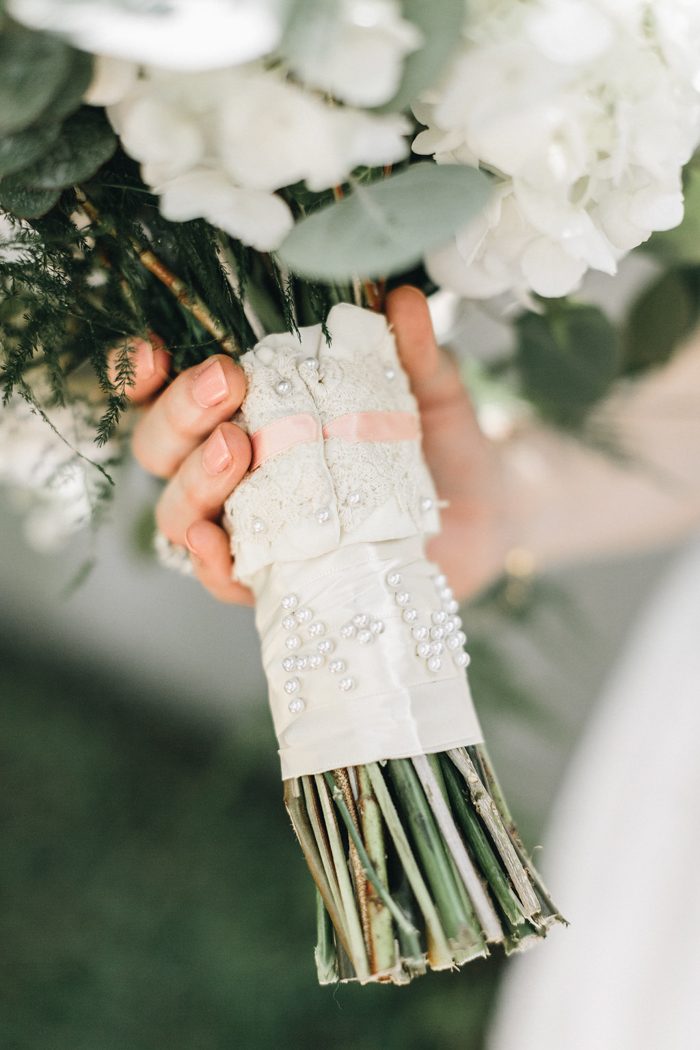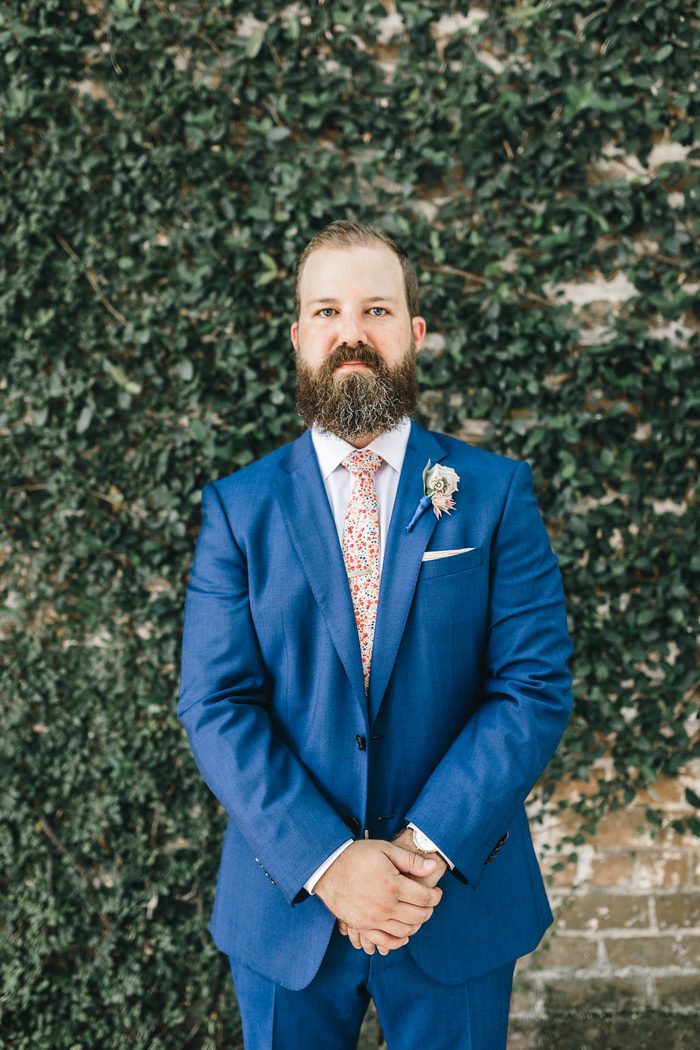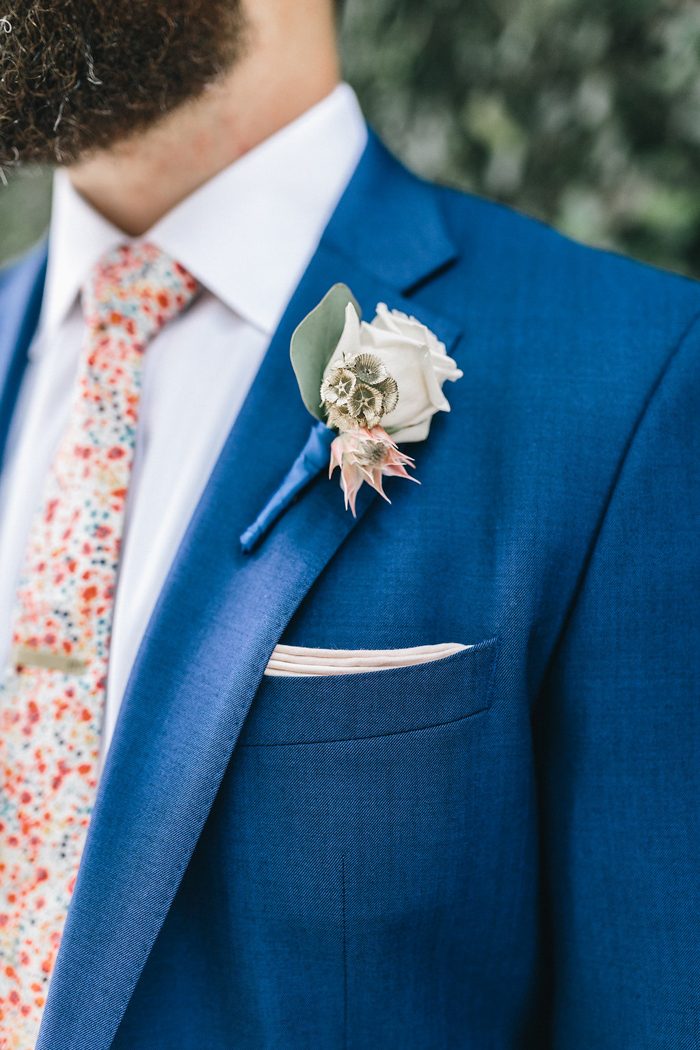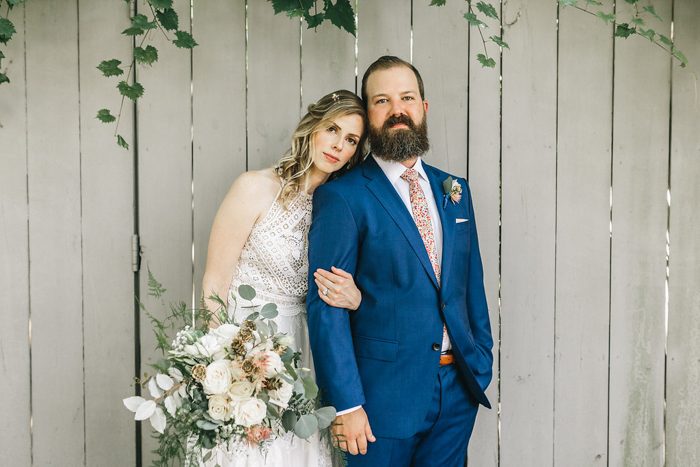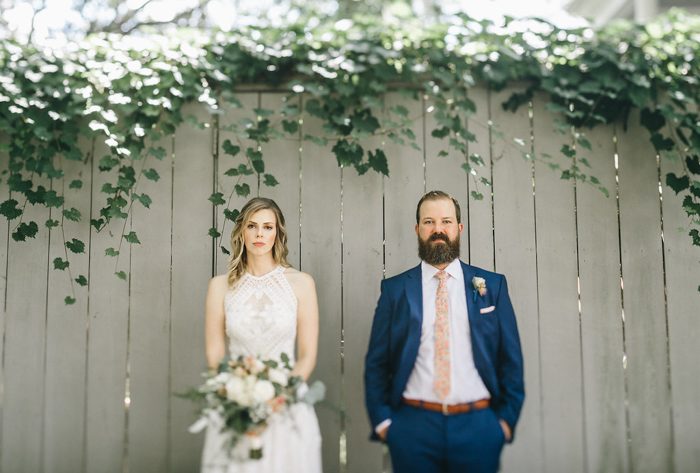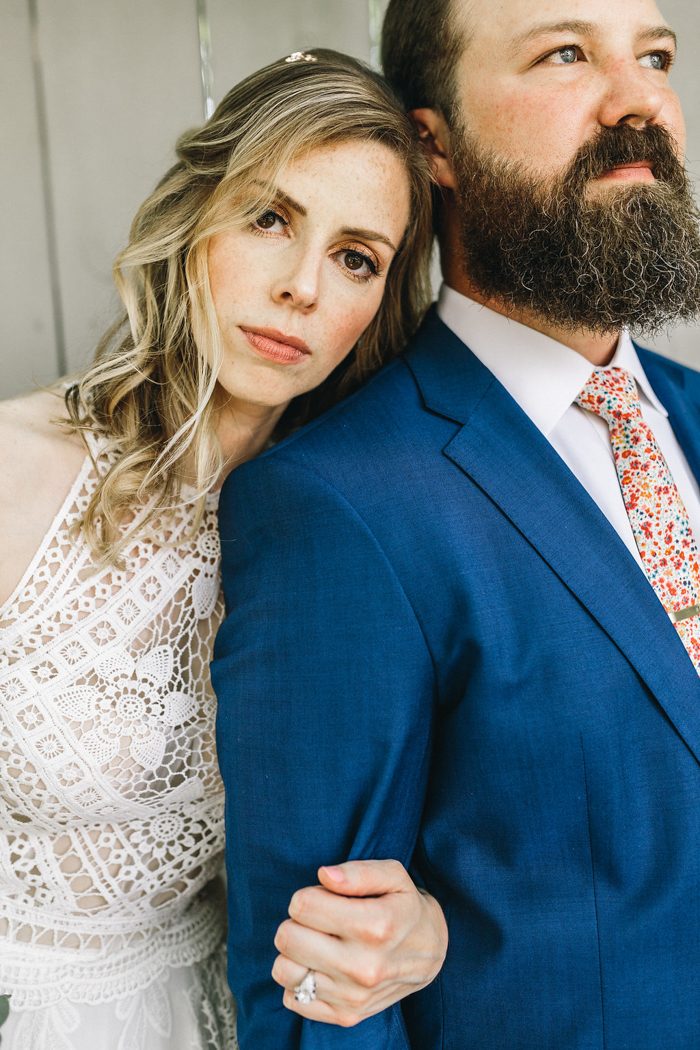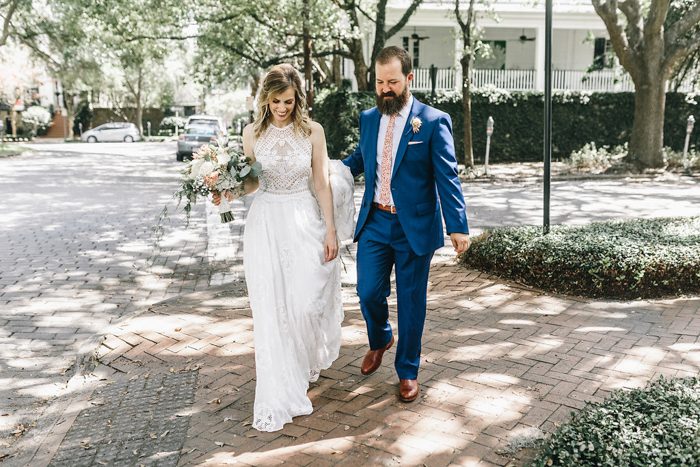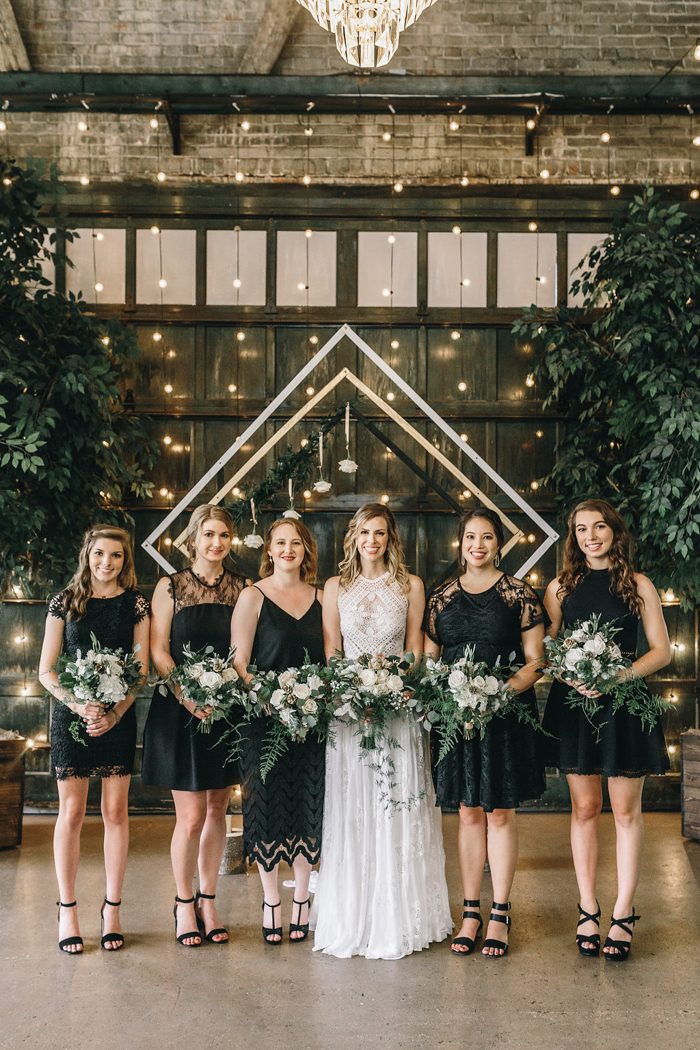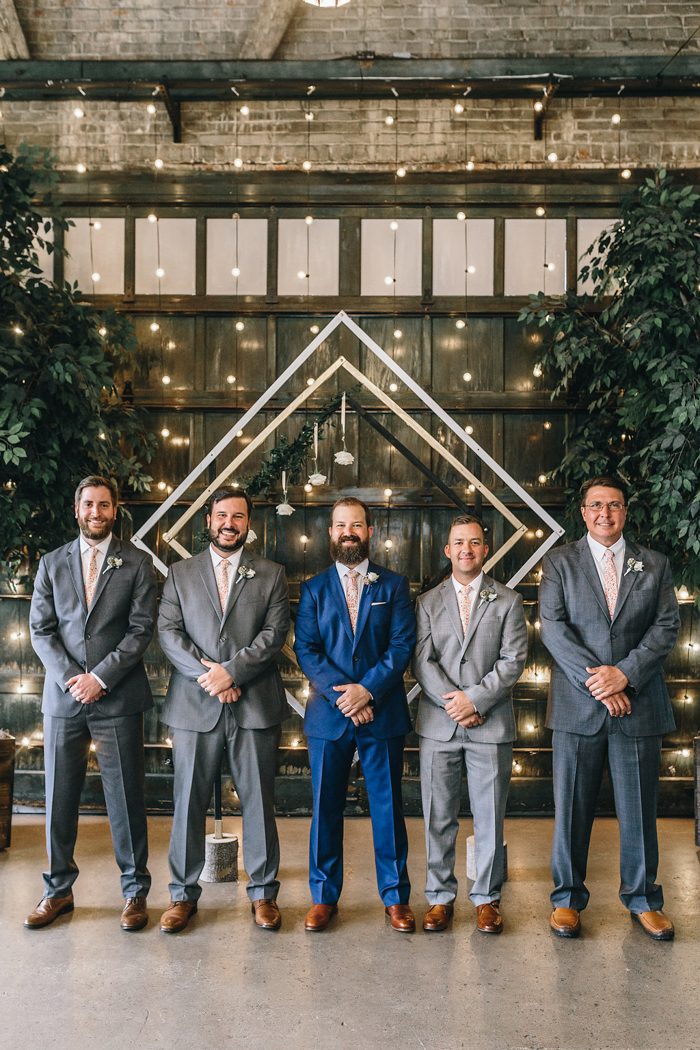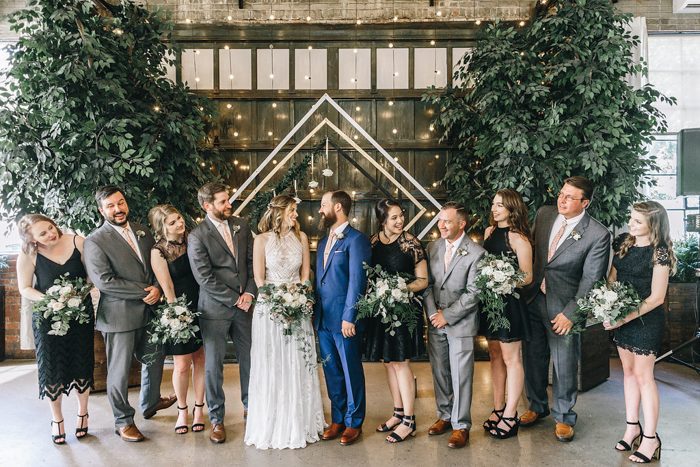 We knew that we wanted to get married in Savannah, and Soho South Cafe was our first choice for the venue. We got their full availability for the next year and picked their soonest available date that worked for us, which turned out to be six months away. Once we had that date and location in place, we were able to reach out to all of the other vendors we were excited to work with, and managed to lock most everything down within a matter of weeks. I can be indecisive when there are a lot of options available, so having a short timeline helped me to make choices more quickly from what was available. We really lucked out with every single one of our vendors, it was like the stars aligned to help us fast-track our wedding planning process!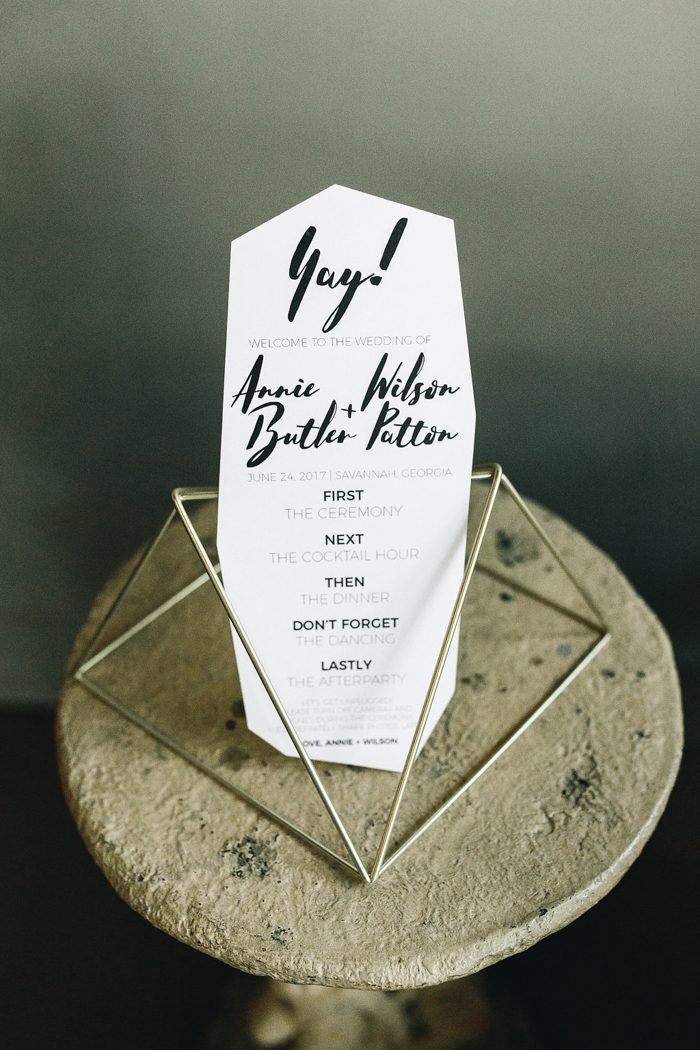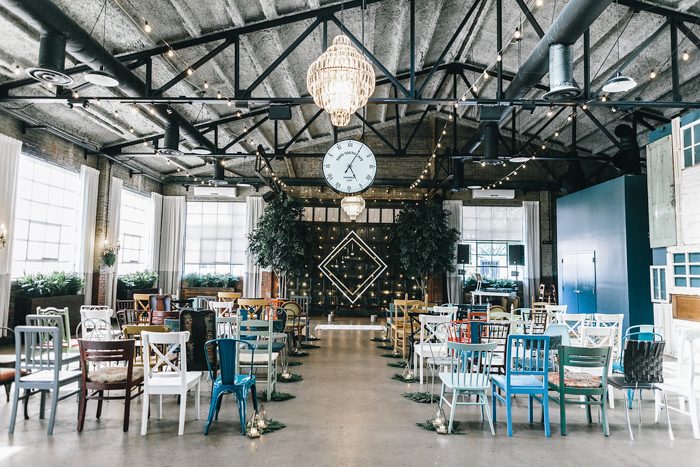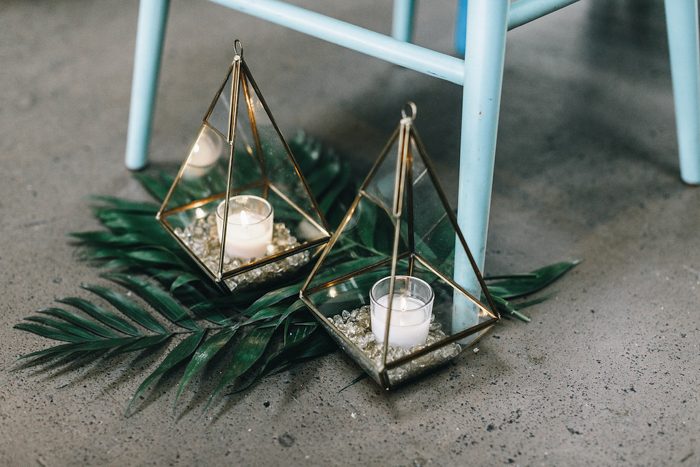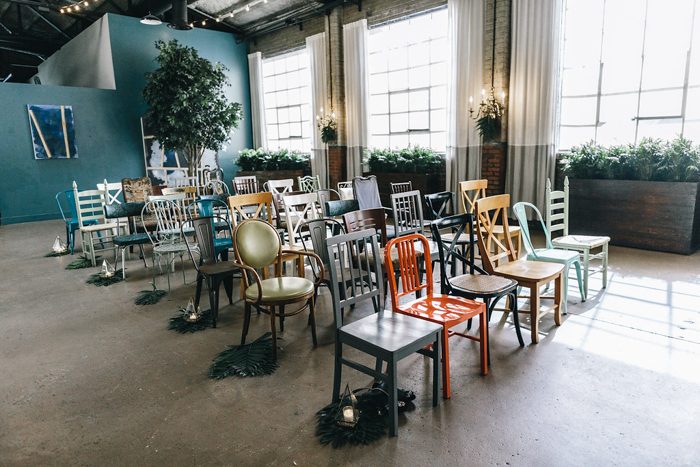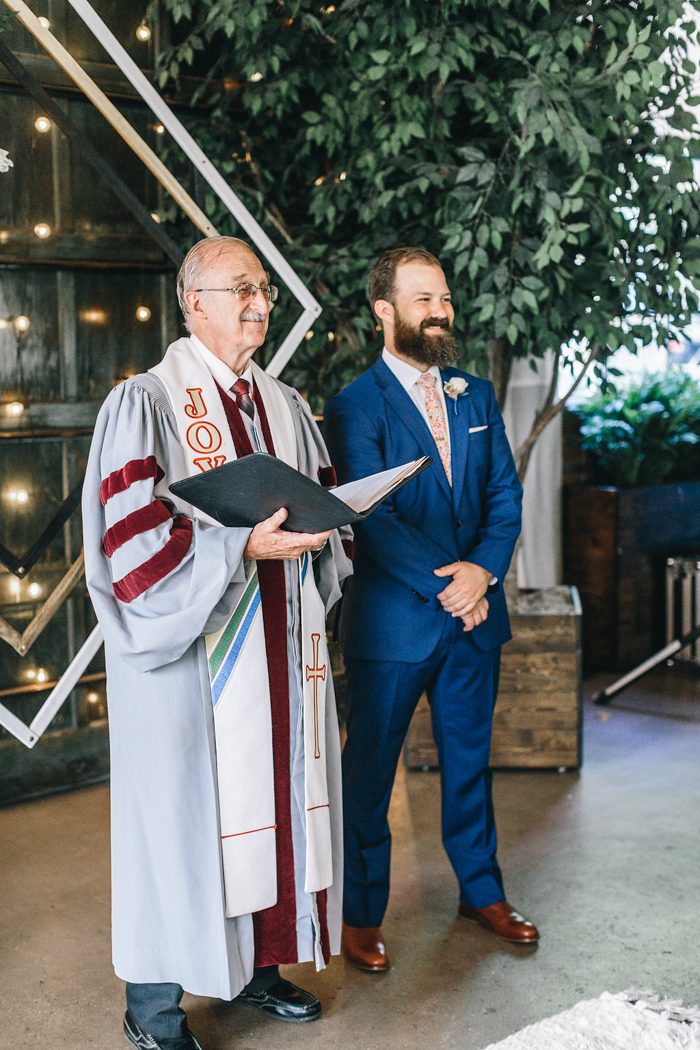 Our officiant, Ken Meeks, is so special to us. He's a Butler Family tradition, as he was a classmate of my dad's at the Citadel, and married both my parents and my brother and sister-in-law. So it was wonderful to have him officiate our wedding as well, bringing the tradition full circle.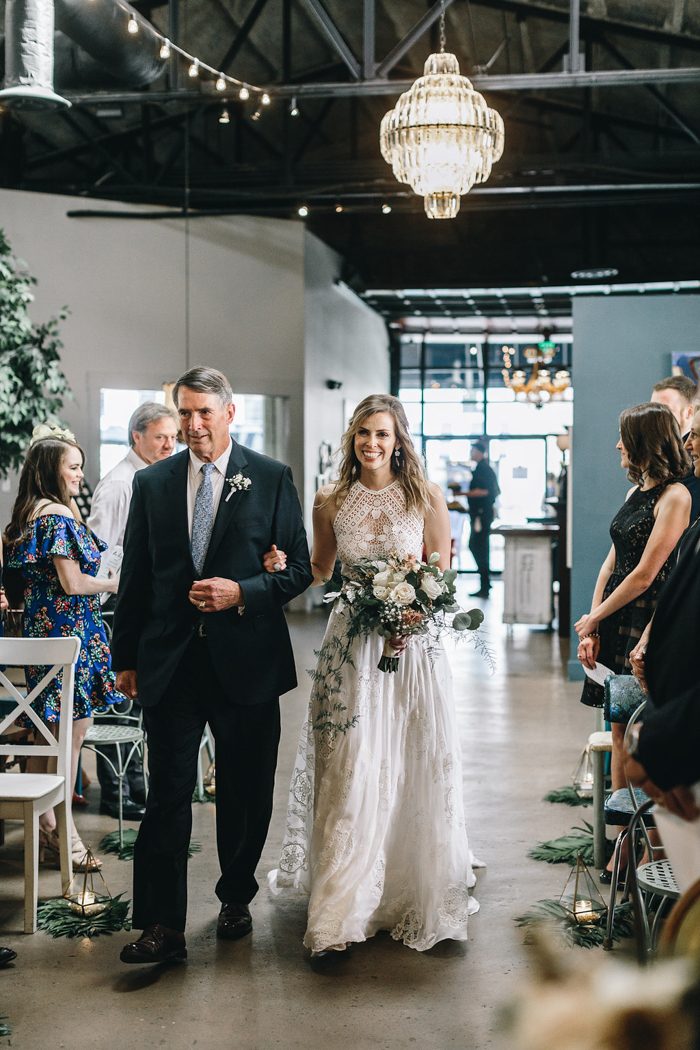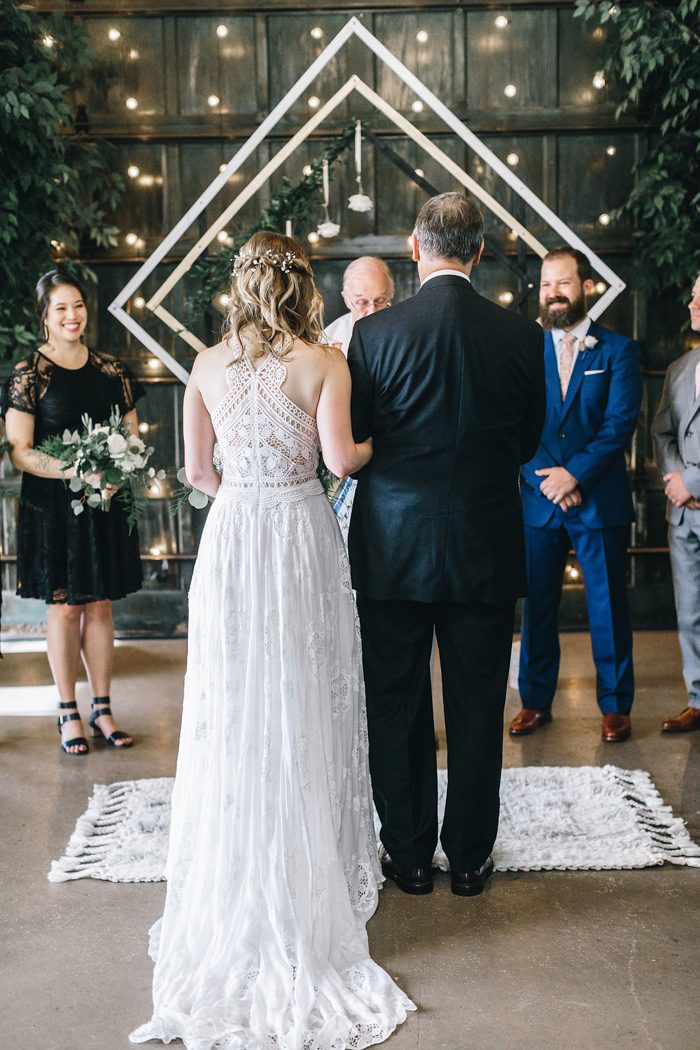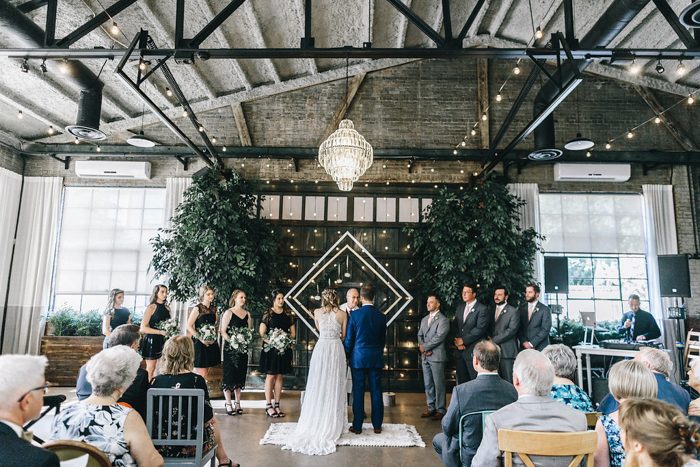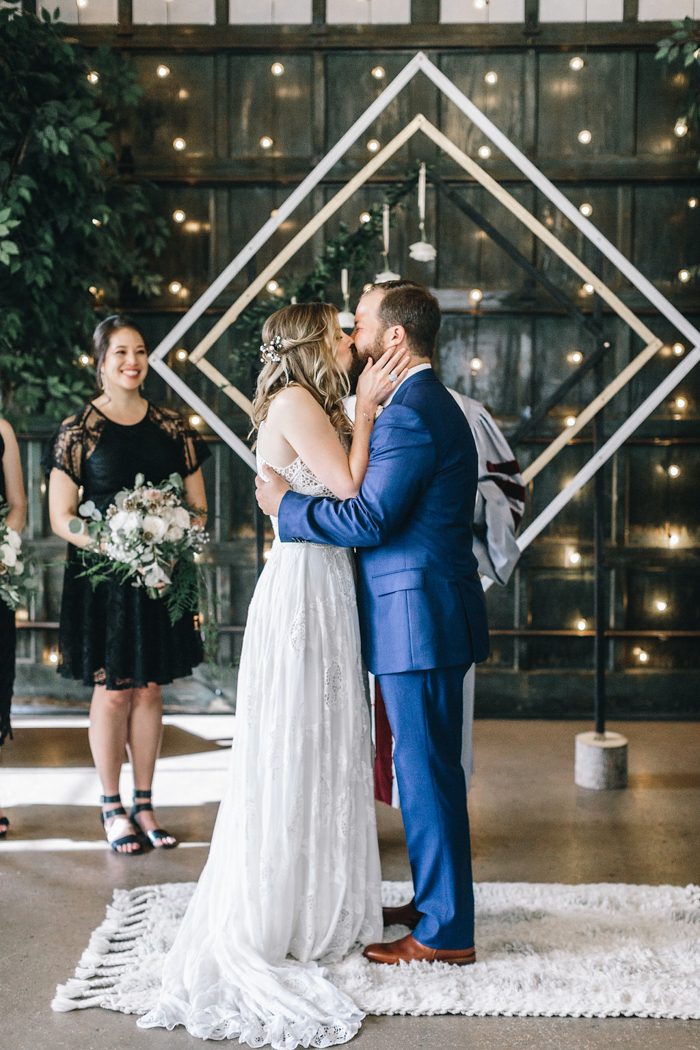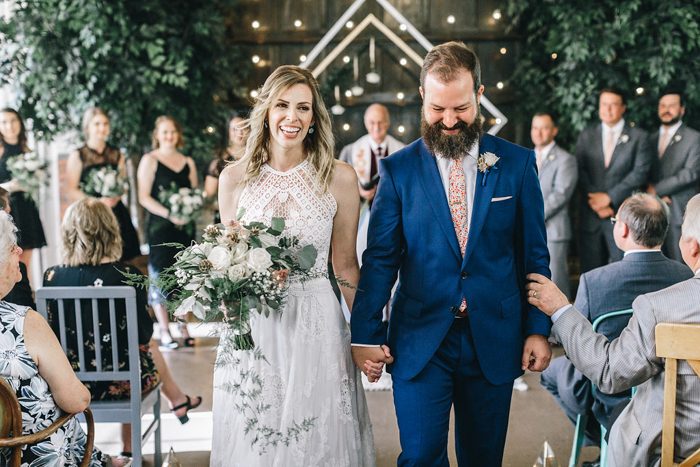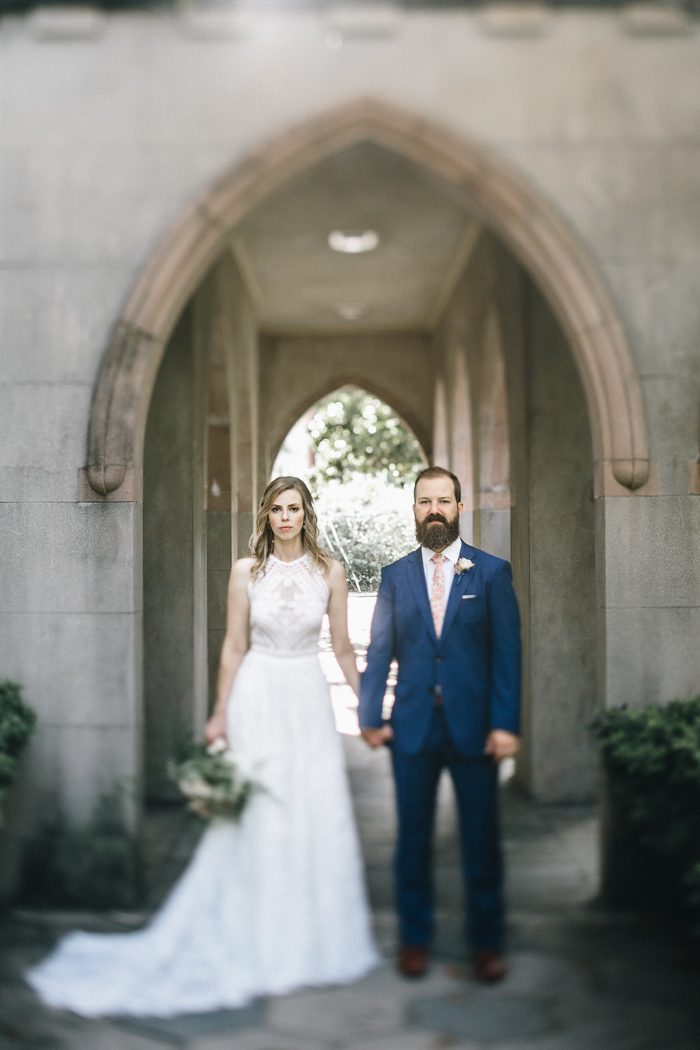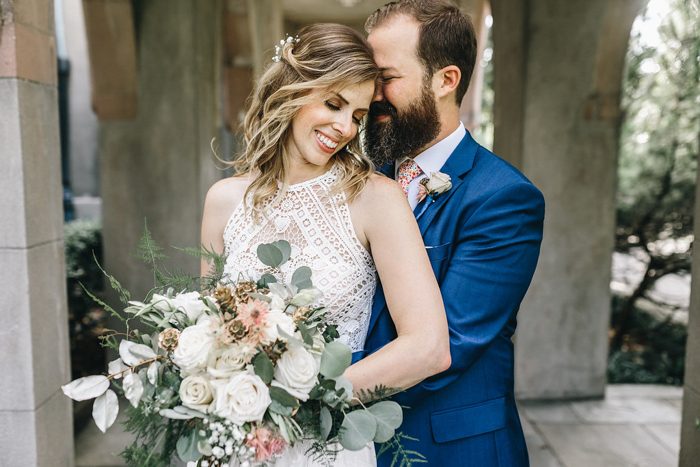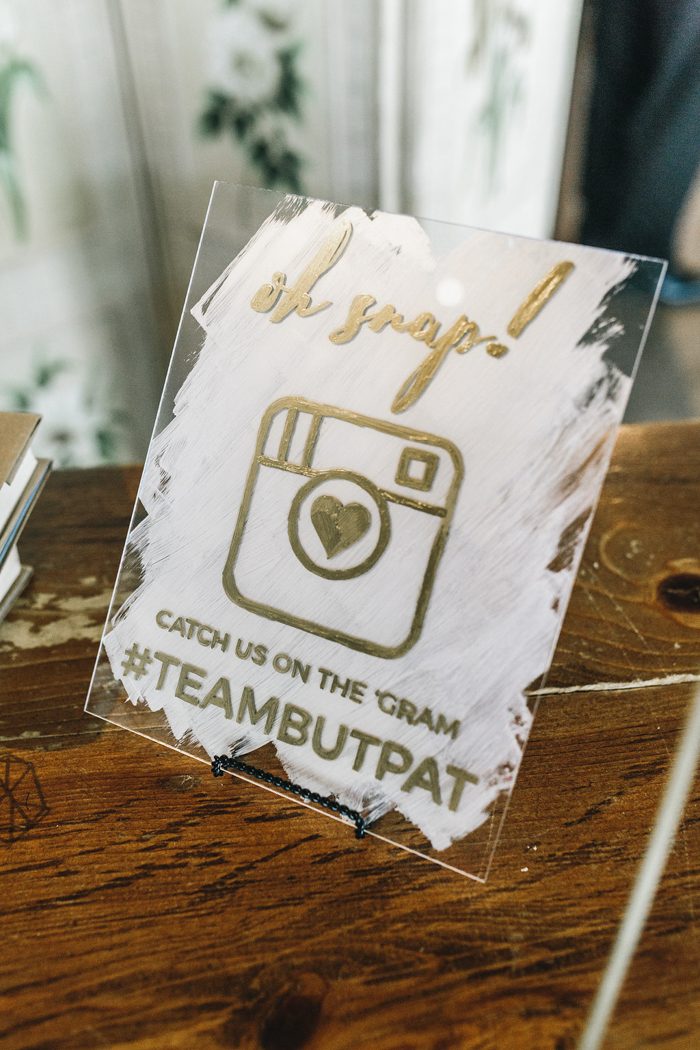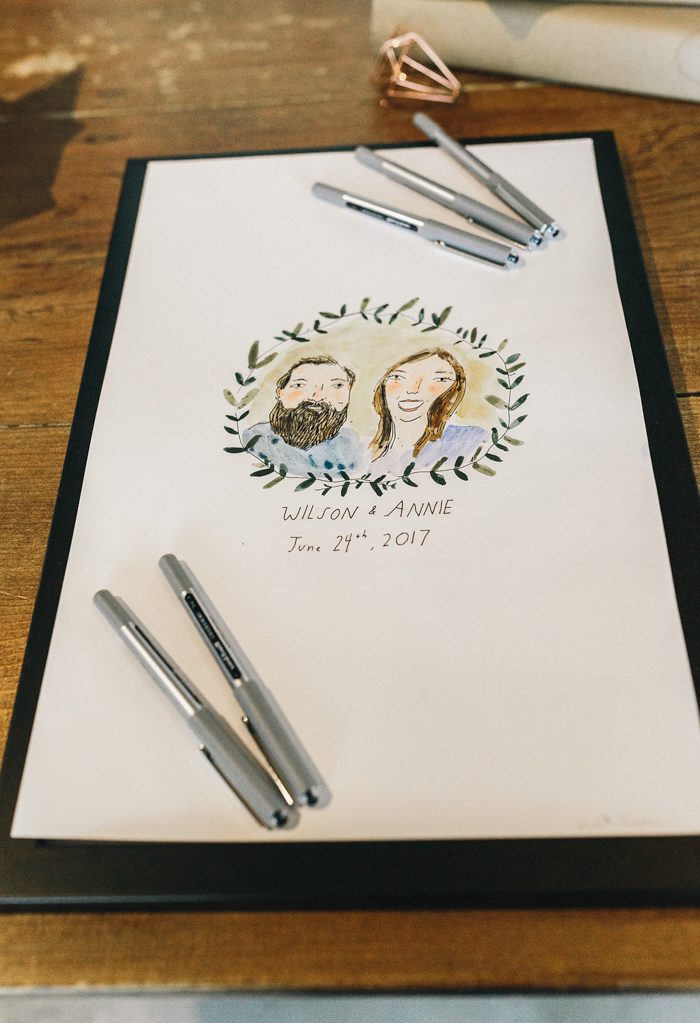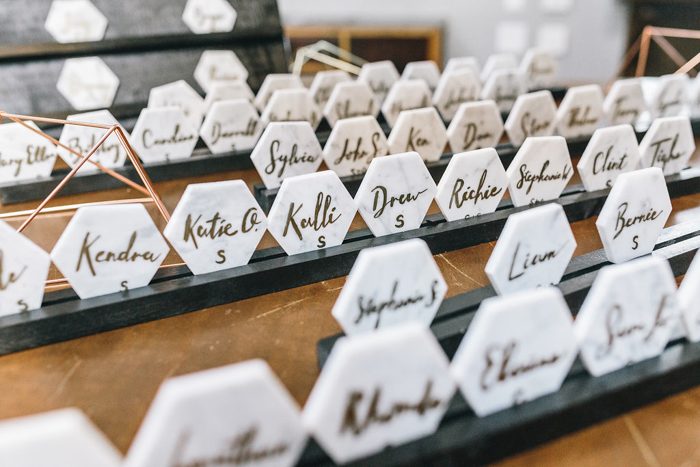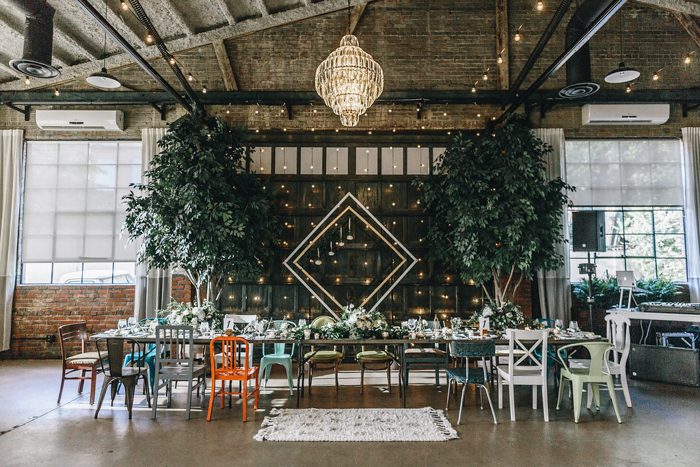 Before we started planning anything, I pulled together a bunch of photos to create a mood board that reflected elements of both of us and tried to distill those elements into all of the choices we made for the wedding. We wanted a stylish, happy, relaxed vibe that didn't feel overly formal, with elements and textures of greenery, wood, gold, and marble. In the end, the industrial elements of our venue really helped to amp up and tie together the overall look and feel we were aiming for.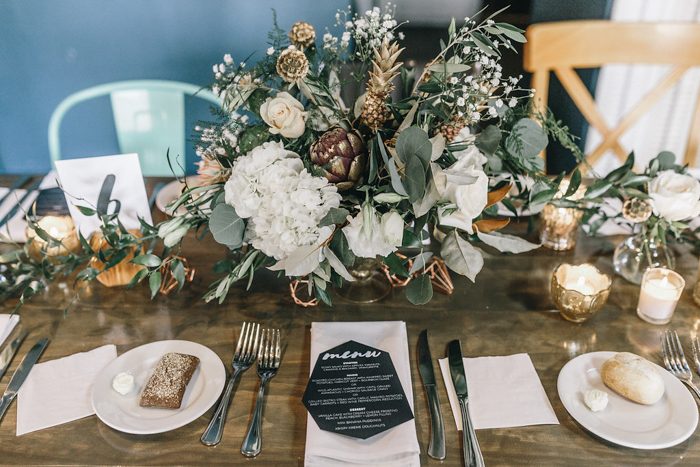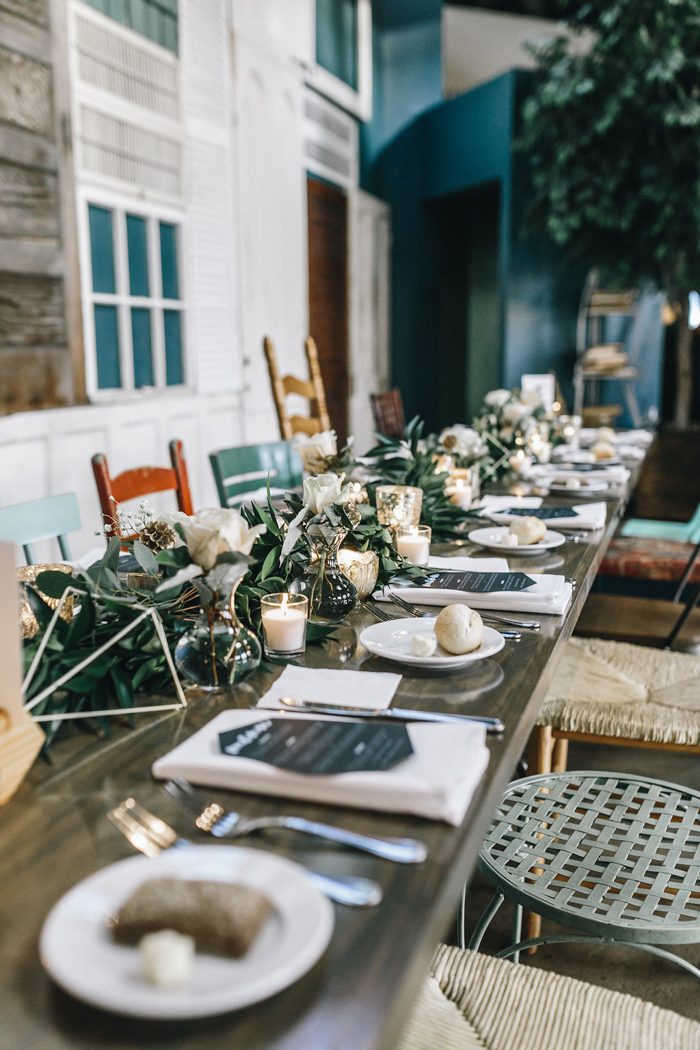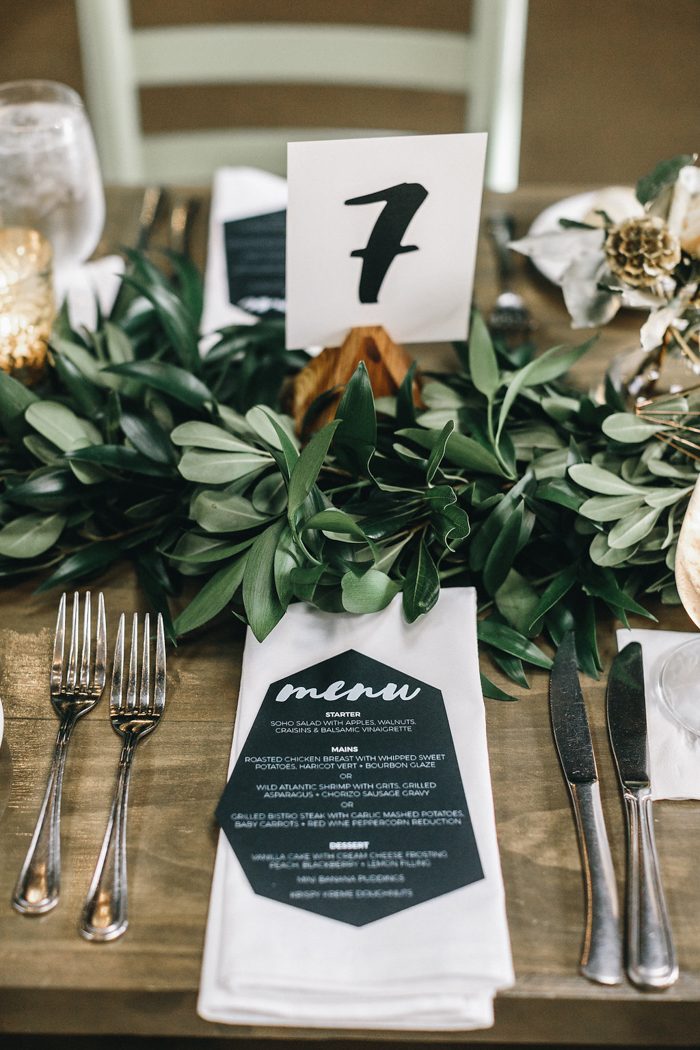 I love to DIY but knew that I wanted to limit my projects to things that would make an impact on the day of without overloading myself (or my loved ones). Before I started, I chose a font to work with that spoke to our overall wedding vibe and used that on all of my DIY elements to tie everything together. I designed all of the signage, such as a welcome sign, favor tags, guestbook, hashtag and drink menu signs, and then hand-lettered everything on acrylic with gold paint pens. I also used hexagon marble tiles as escort cards, writing the names, table numbers, and entrees in gold paint pens. I designed menus and programs as well, that I had laser die cut into shapes to match the other gem/geometric elements we incorporated throughout the day.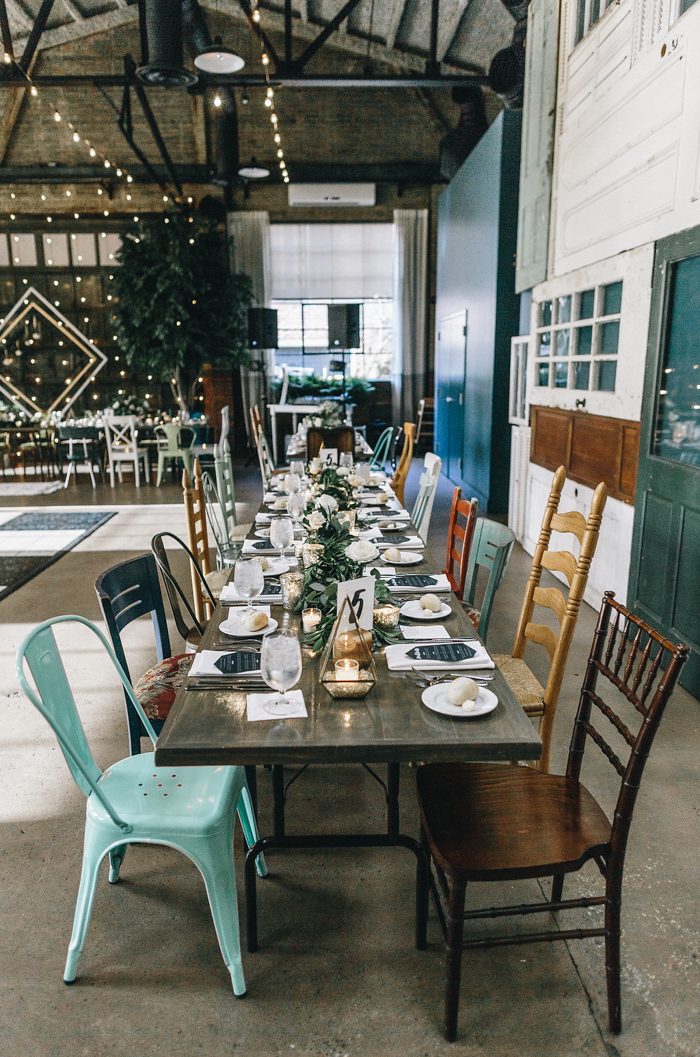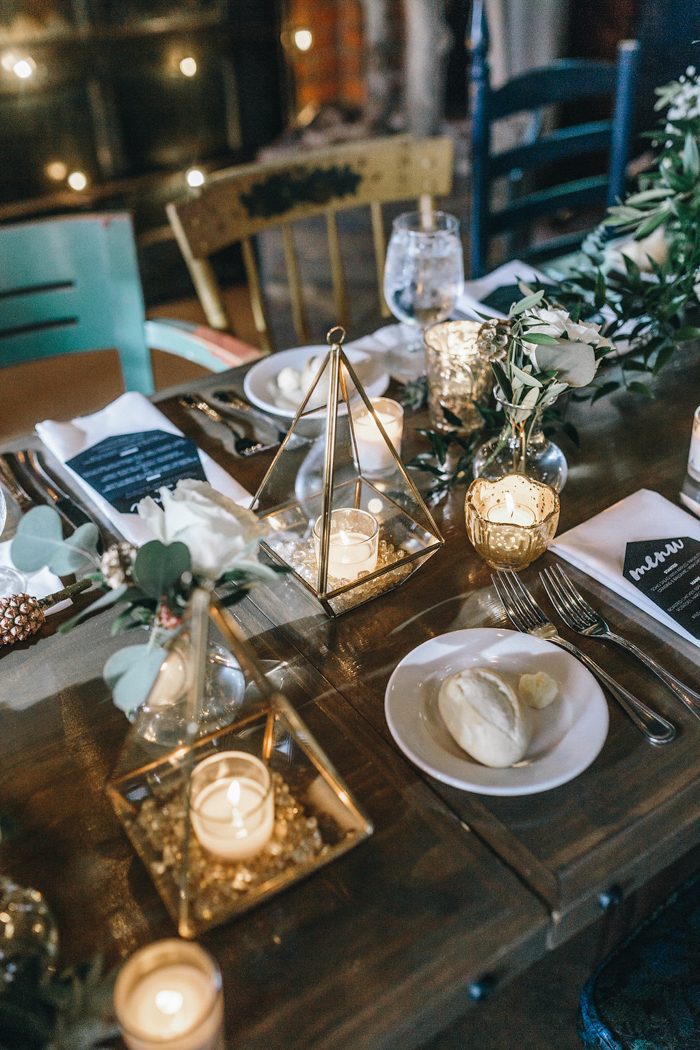 SHOP THE POST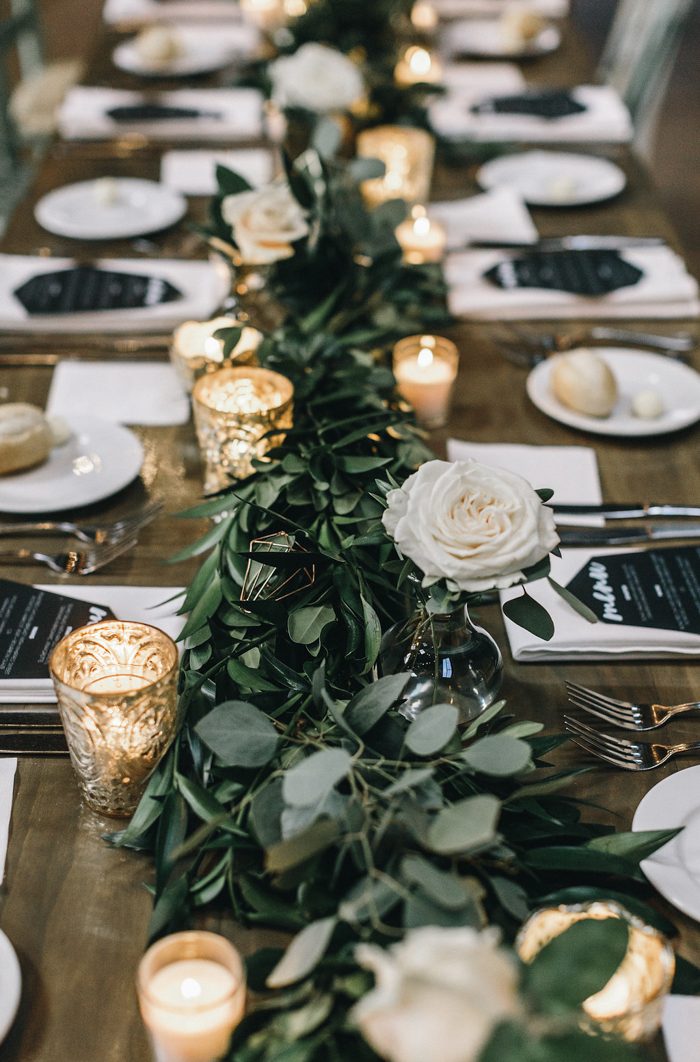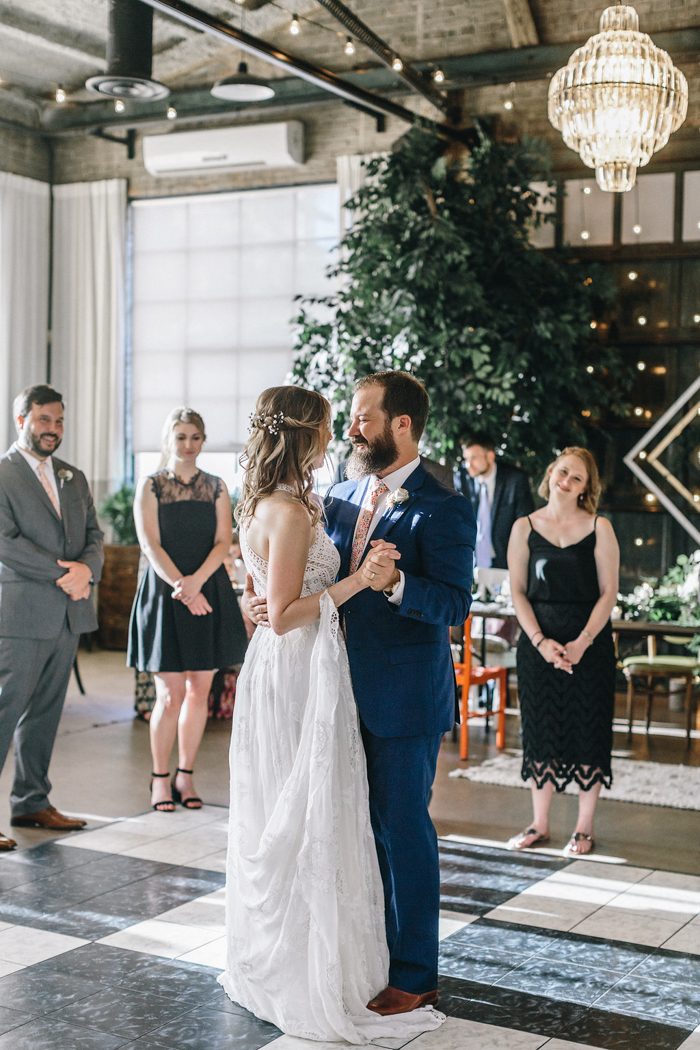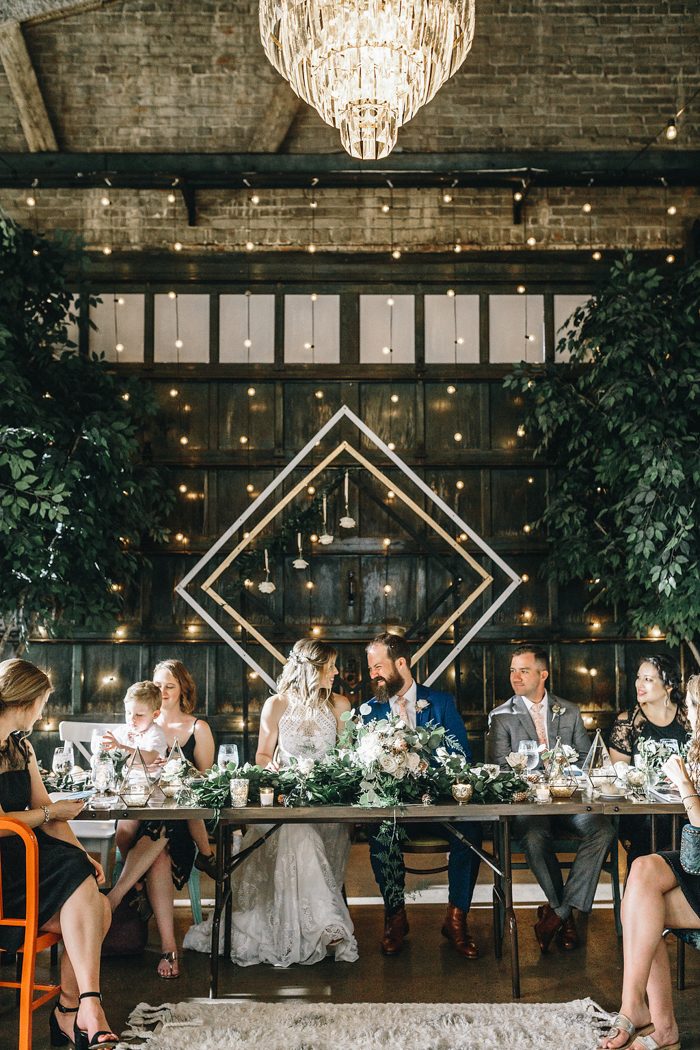 I am also incredibly lucky to have a very talented woodworking dad and an amazing mom that can help me translate my ideas into reality. My dad made the wood gems that we used to hold the table numbers and created the diamond structure we used for our ceremony backdrop. He also created the easels to hold the marble escort tiles, as well as the doughnut sticks that held the Krispy Kreme doughnuts, one of the best parts of our dessert table. We had such a great time putting everything together and gave ourselves enough time to complete it all so that we weren't scrambling the day before.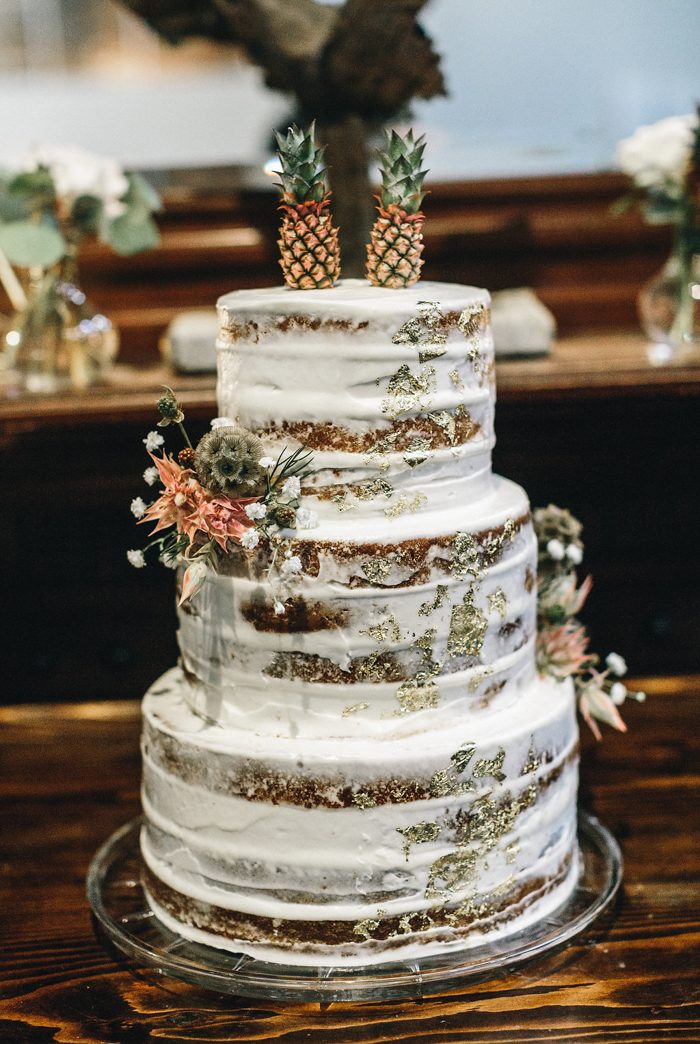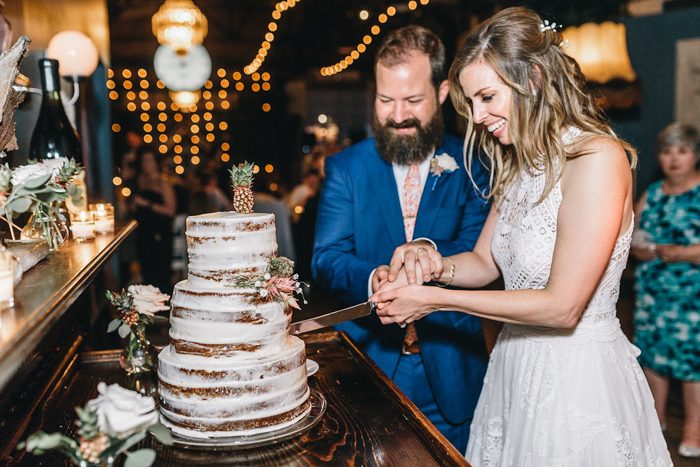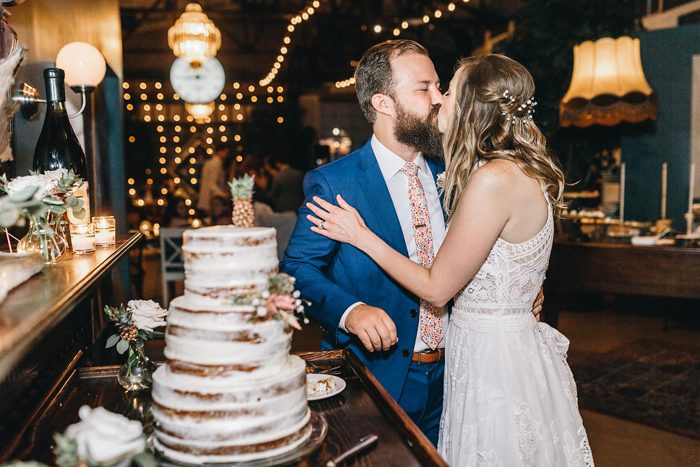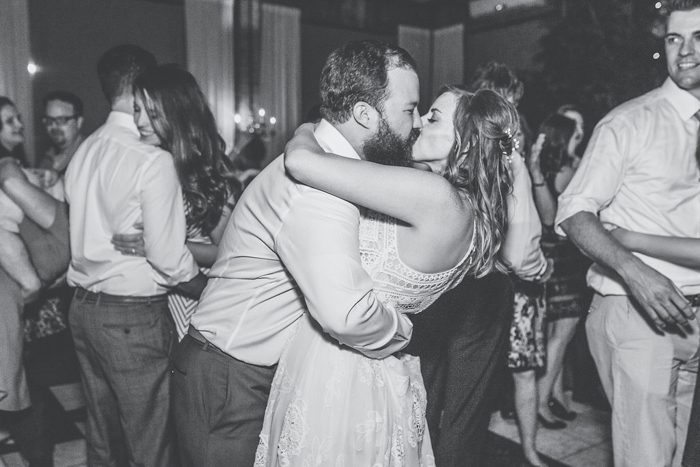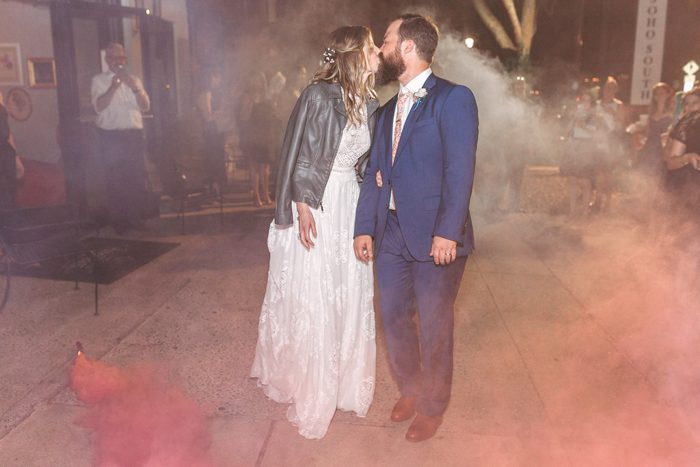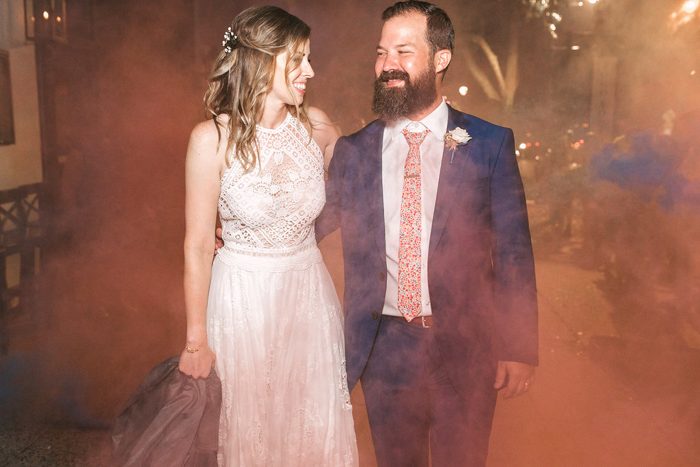 A big thank you to Mackensey Alexander Photography for sharing Annie and Wilson's wedding with Junebug! If you couldn't get enough of the modern vibes from this wedding, then you have to check out this lush industrial Austin wedding at The Union on Eighth.