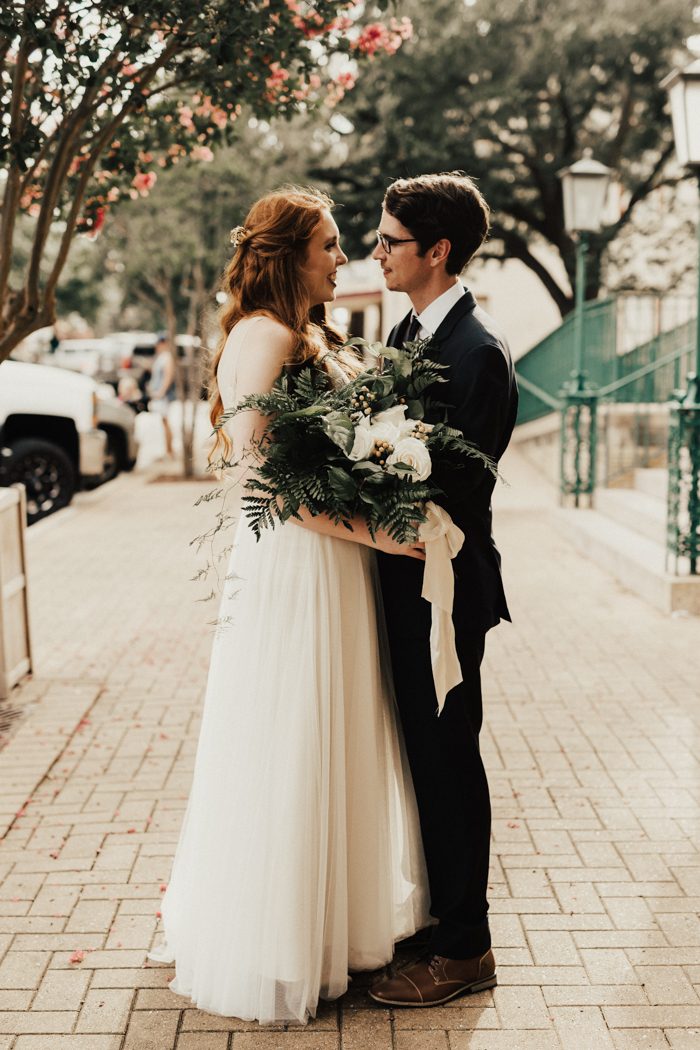 Morgan and Caleb's playful, modern wedding at The Union of Eighth featured whimsical details, rustic elements, and plenty of creative DIY projects. This creative couple designed and built everything from the copper ceremony arch, the wooden and chalkboard signage and the reception tables draped in fern fronds and lit by candles. Their historic industrial venue, an old tramission shop, features a timelessly rugged and romantic look that was softened by the neutral color palette and thoughtful details, like the homemade mixed berry jam the couple bottled and labeled for their guests. Keeping things fresh and whimsical, the reception was catered by a grilled cheese food truck, Savery Grilled Cheese, went perfectly with the fun and celebratory atmosphere. Rebecca Taylor Photography captured so many small, beautiful moments at this beautifully curated wedding, from the groomsmen getting ready in an airstream table to the newlyweds sharing a bag of popcorn post-ceremony!
The Couple:
Morgan and Caleb
The Wedding:
The Union on Eighth, Georgetown, Texas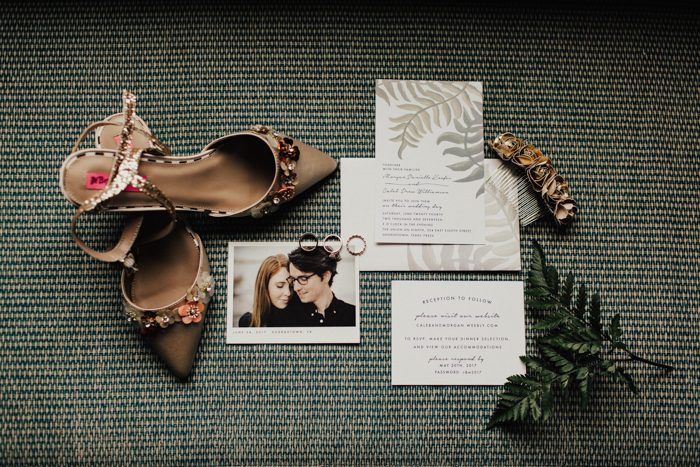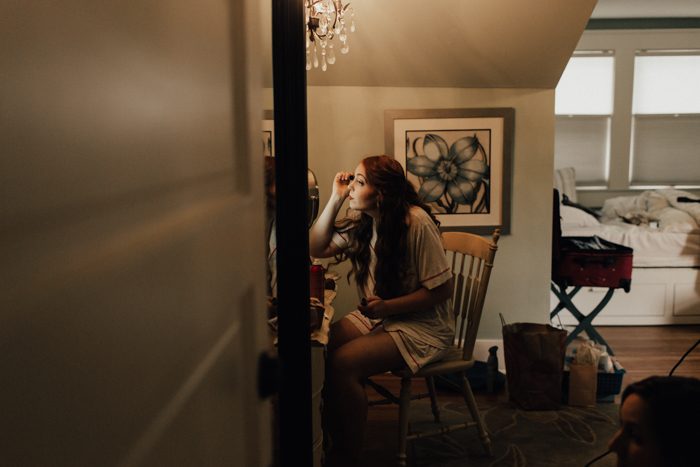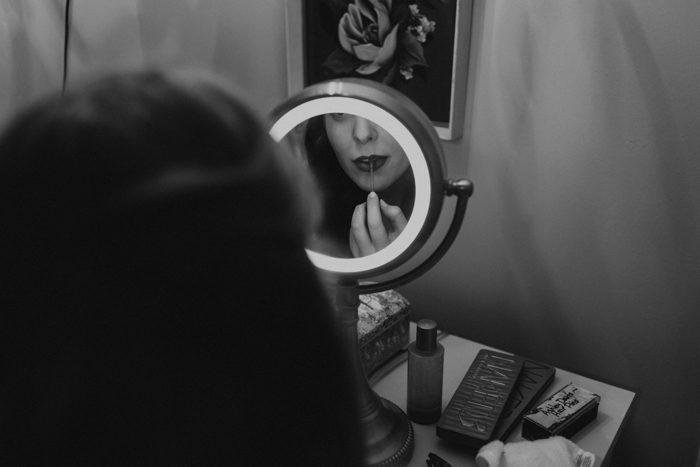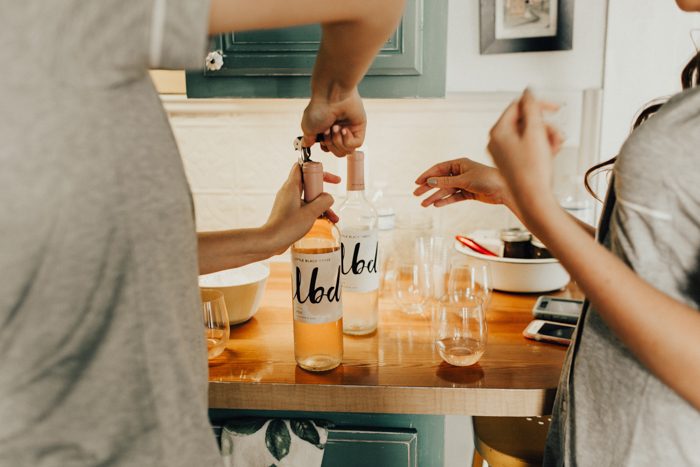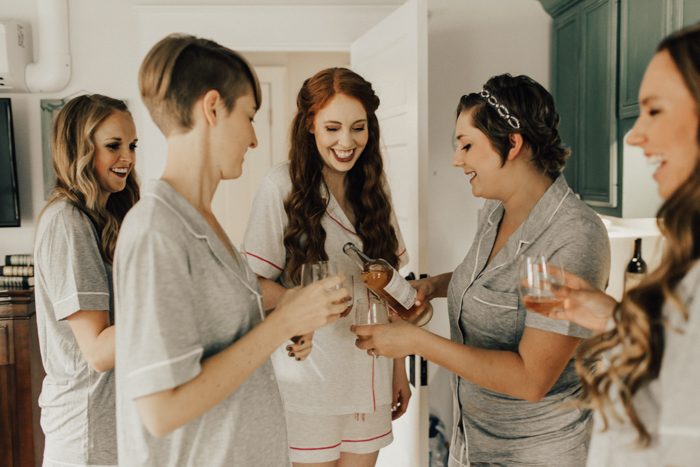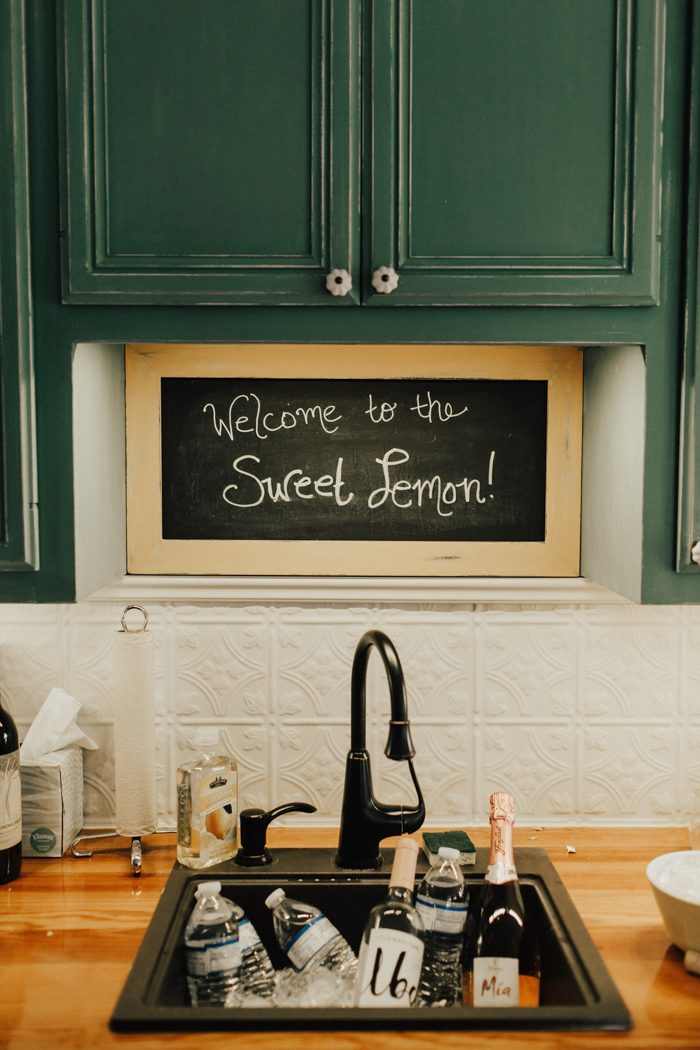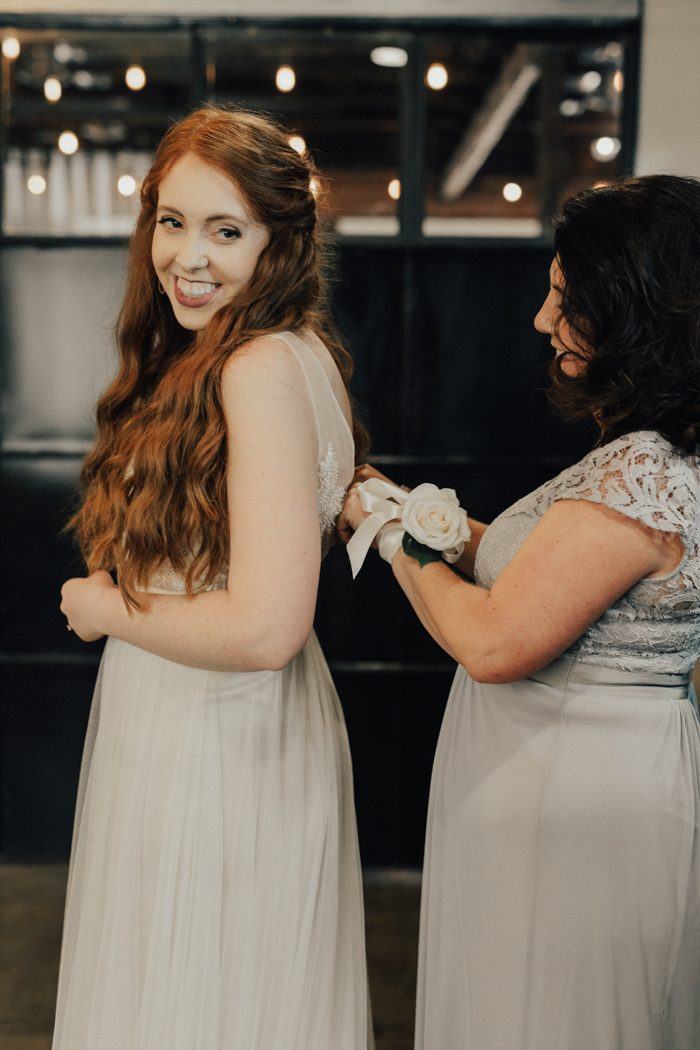 Most of the details in our wedding were DIY. All the stationery, the save-the-dates and invitations were designed by the bride. The arch for our ceremony was built by us and painted to look like copper pipe. The signs, wooden and chalkboard, were all hand lettered by the bride. The reception tables were covered in fern fronds and candles, and pictures of us were displayed in small wooden stands. The meal cards that read what each guest ordered for dinner were handwritten on paper that we marbled ourselves. All floral arrangements were designed and crafted by the maid of honor, sister of the bride.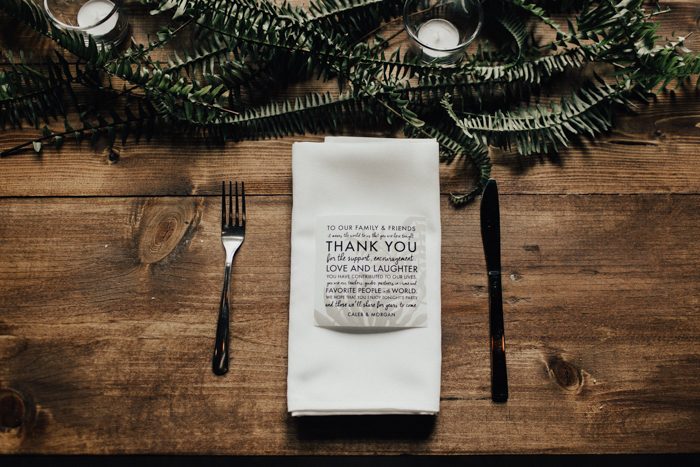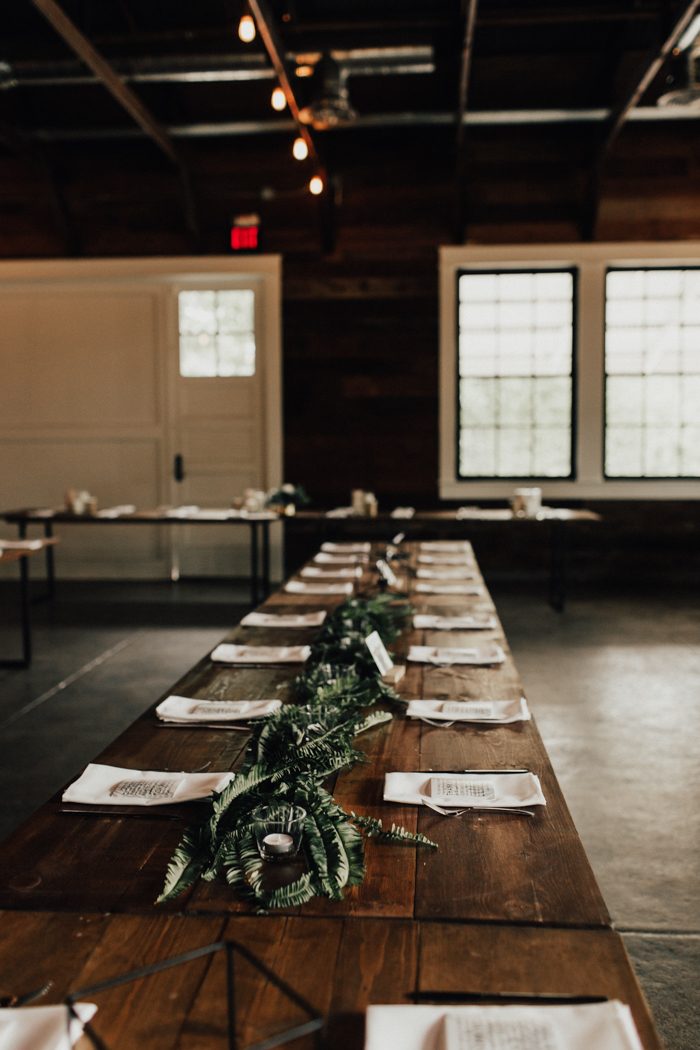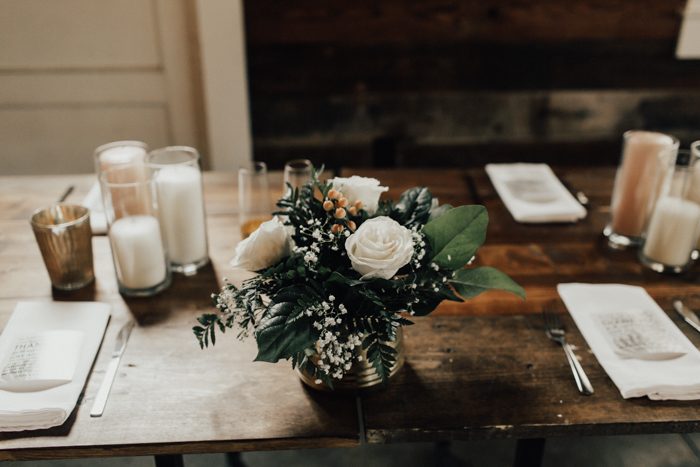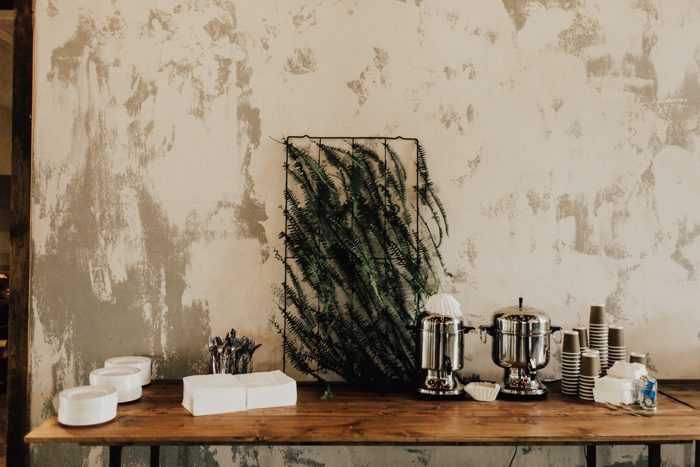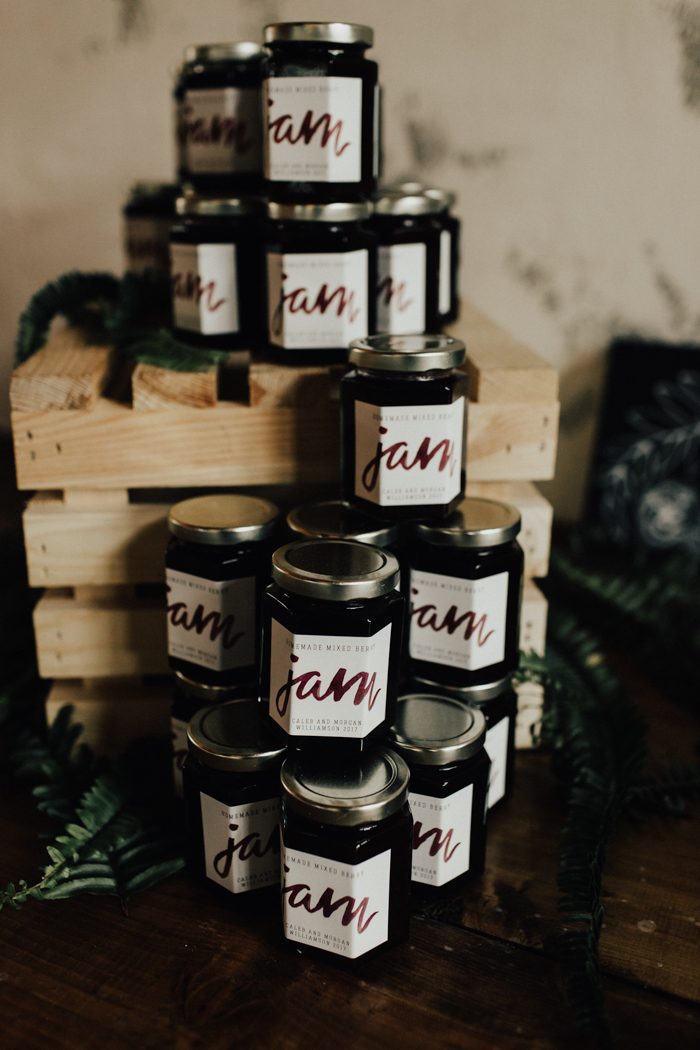 We gifted homemade mixed berry jam that we bottled and labeled ourselves. While growing up, the memory of sharing homemade jam with family was always special and we hoped that our guests would enjoy it the next morning after our wedding. Making the jam was a big task, but it was rewarding to see it come together and hear how much our guests enjoyed it.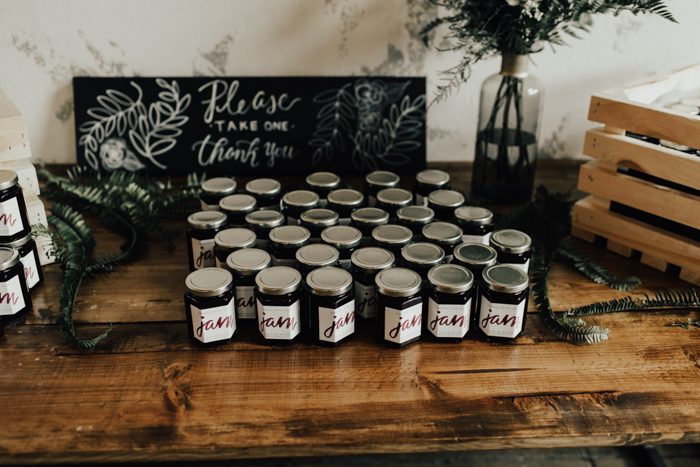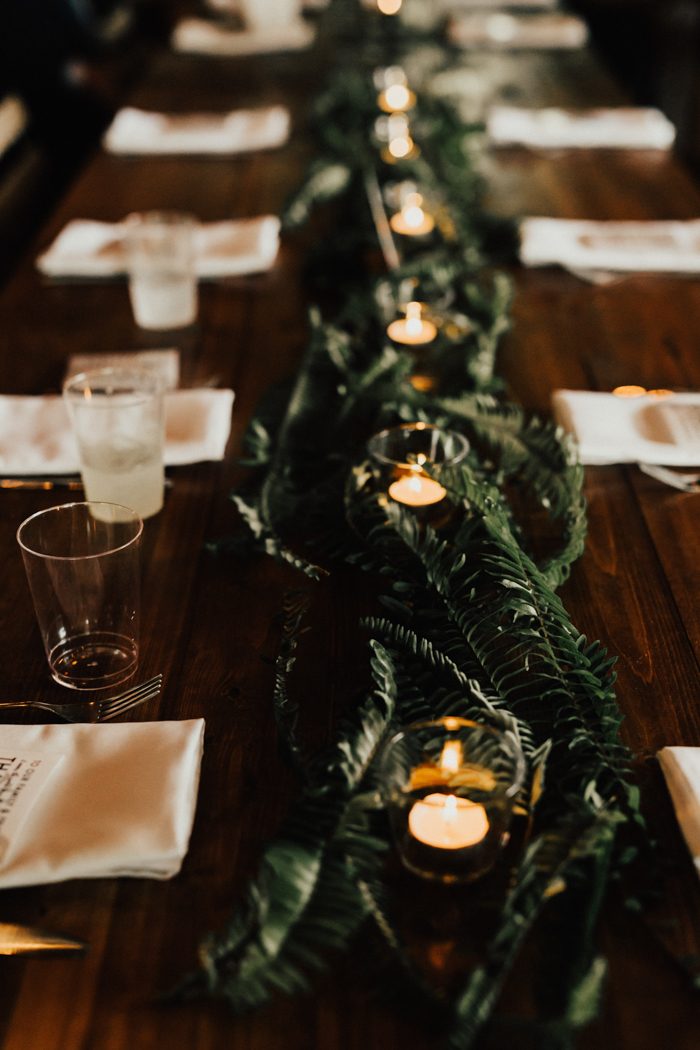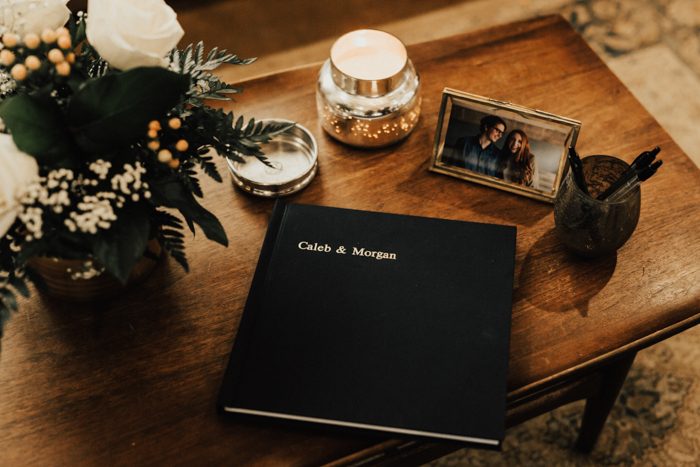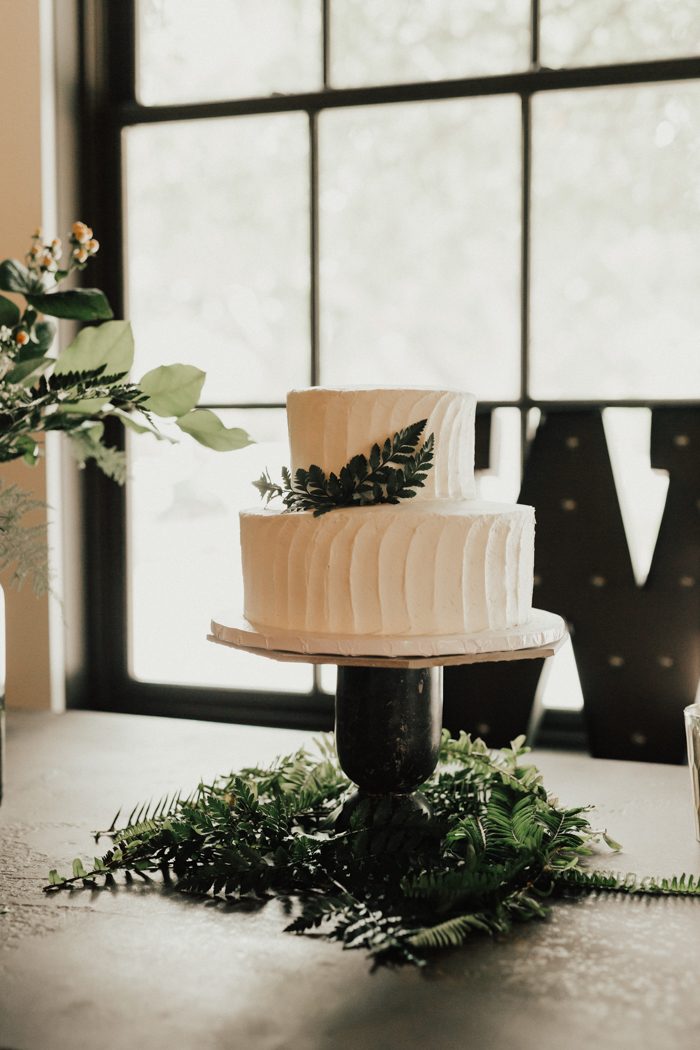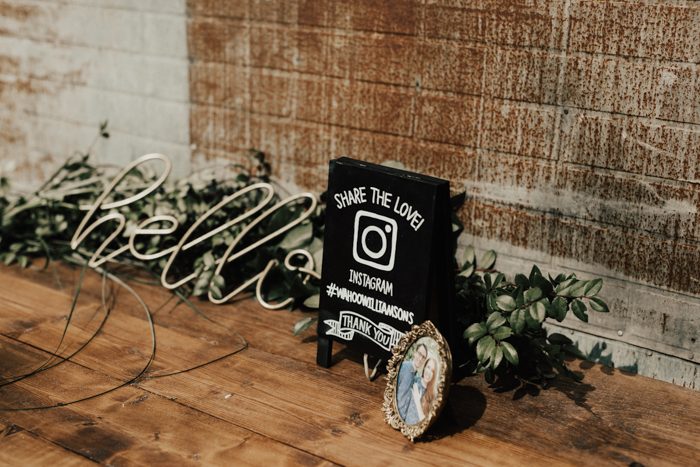 While planning our wedding, keeping the decorations simple and costs low was most important to us. We knew that a DIY wedding would be a challenge, however, the venue was breathtaking on its own so all we had to do was add small touches of us. It's hard to beat the convenience of having a professional vendor for every part of a wedding, but we enjoyed the challenge and are so grateful for all the help of our friends and family.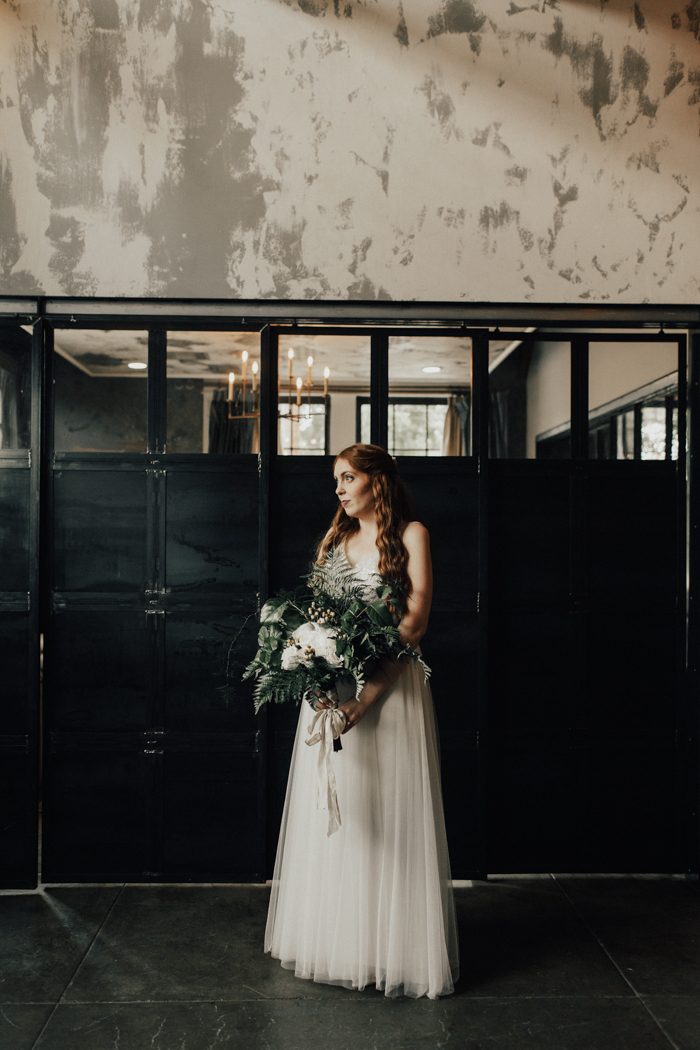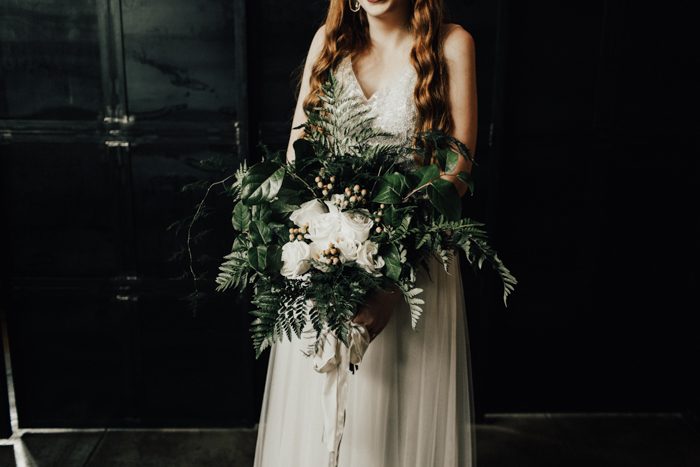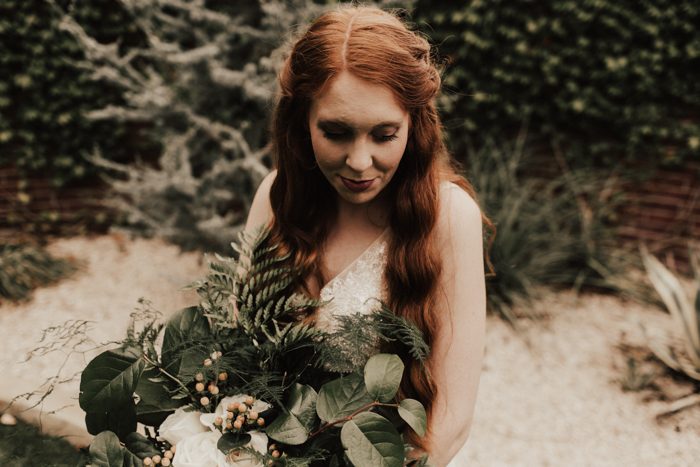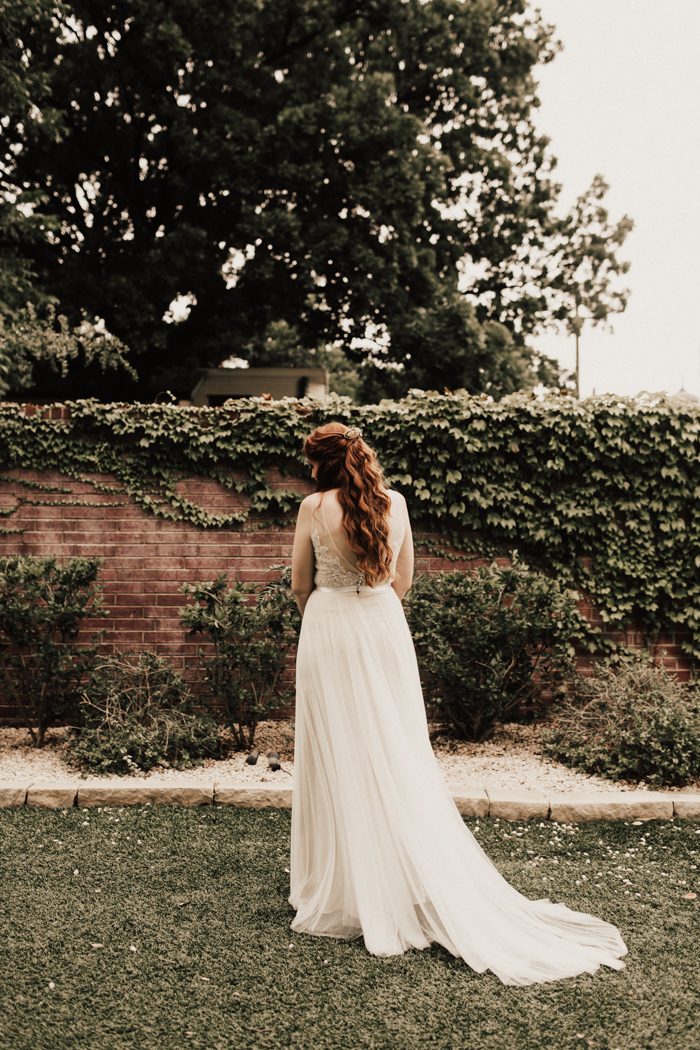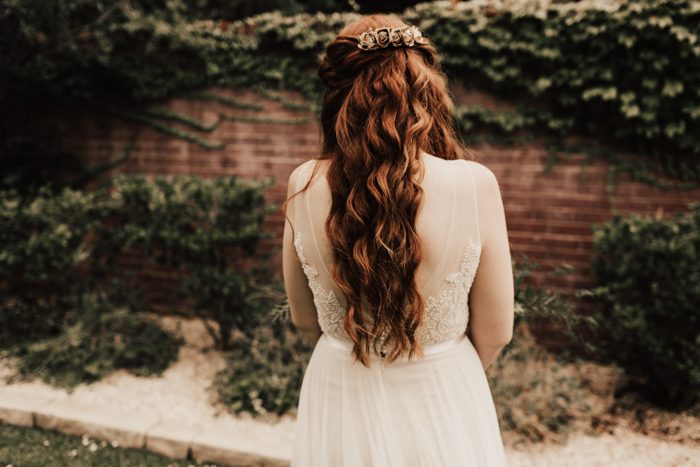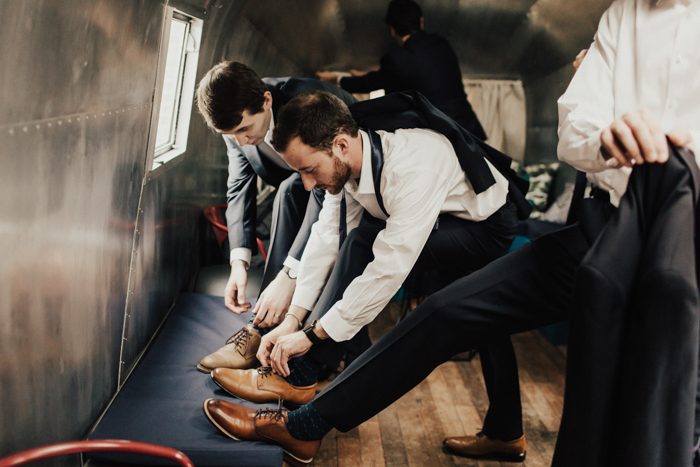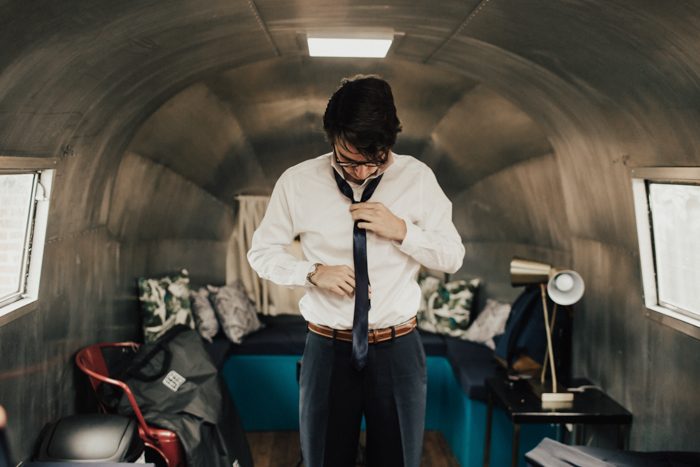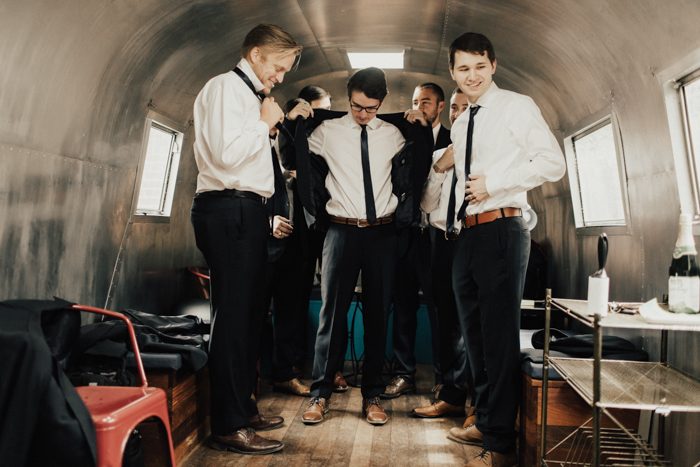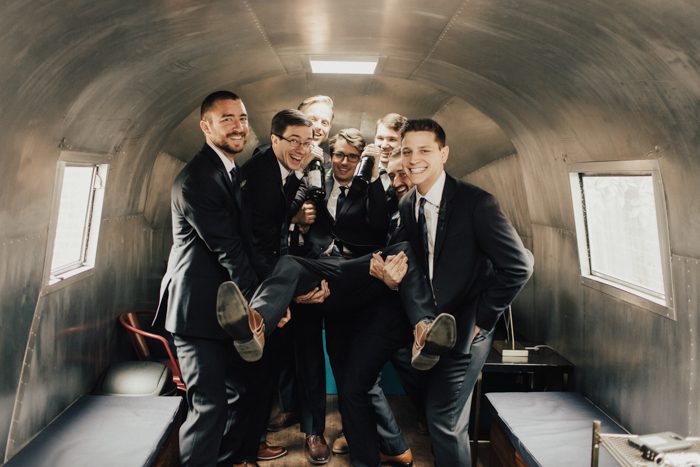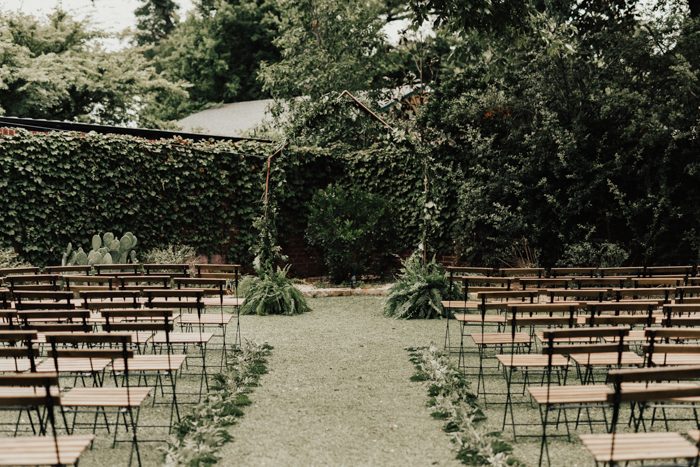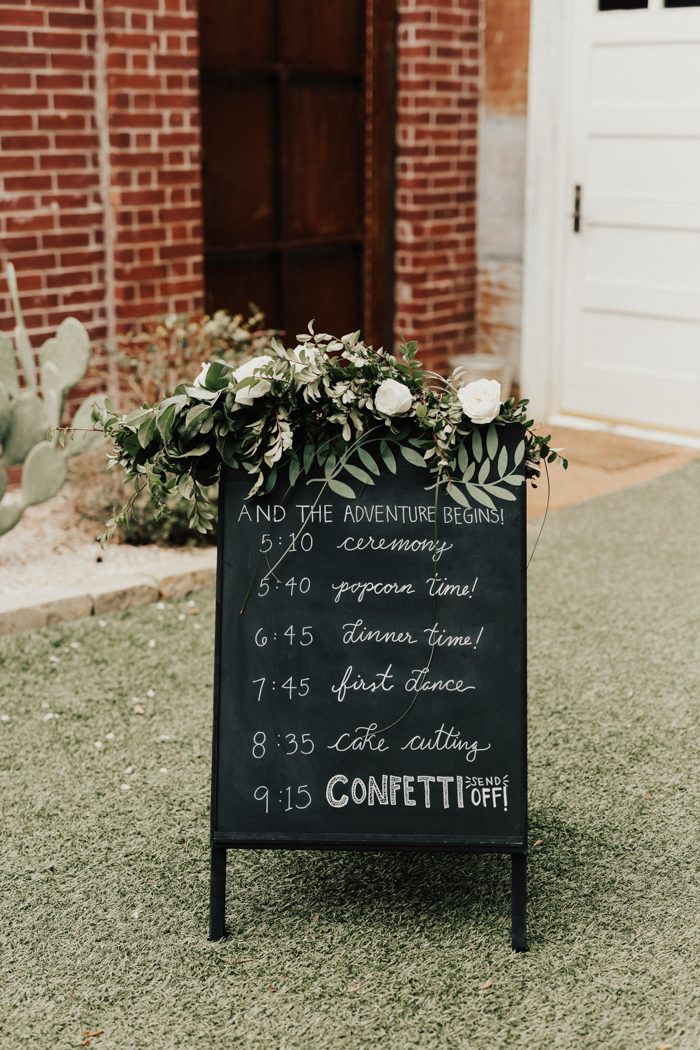 Our venue, photographer, and caterer did an incredible job and it has been so wonderful to hear from our guests how much they loved the food, the atmosphere and the photos. We are still so impressed by how everything came together with the help of so many that care about us!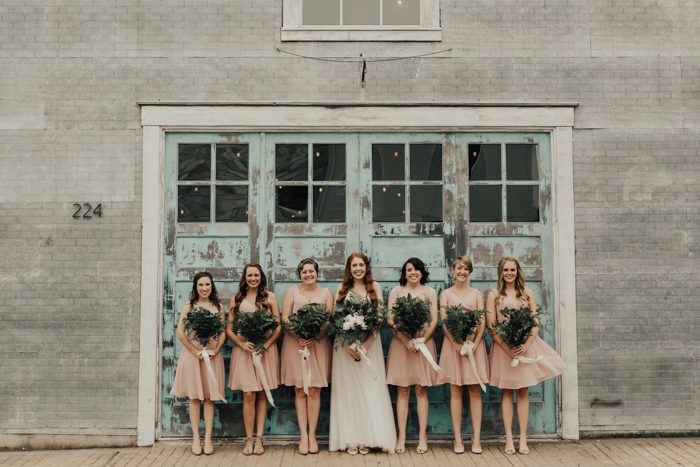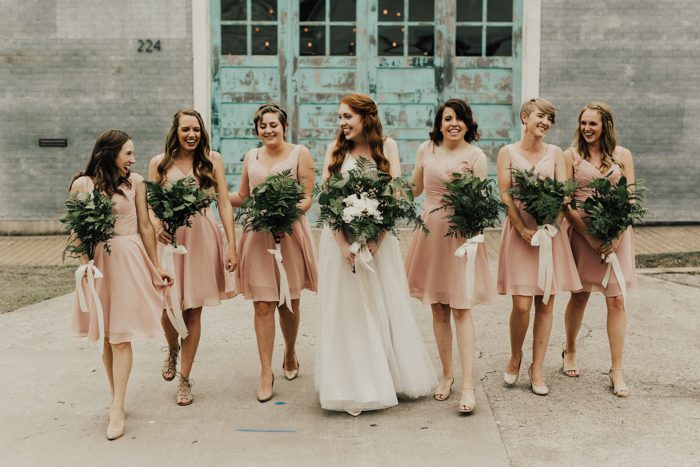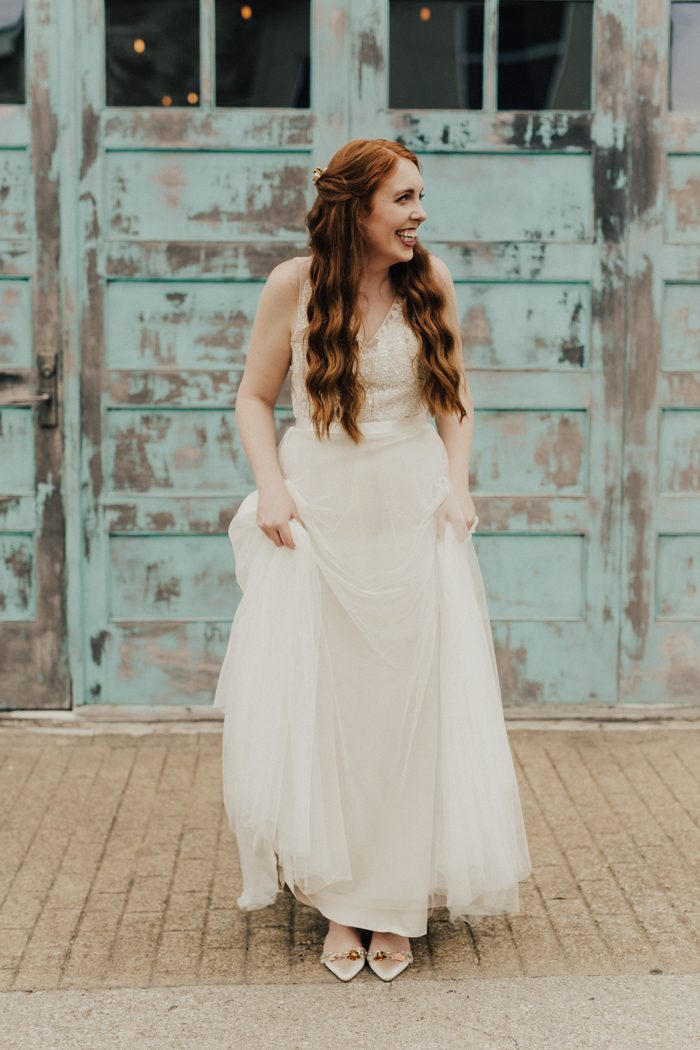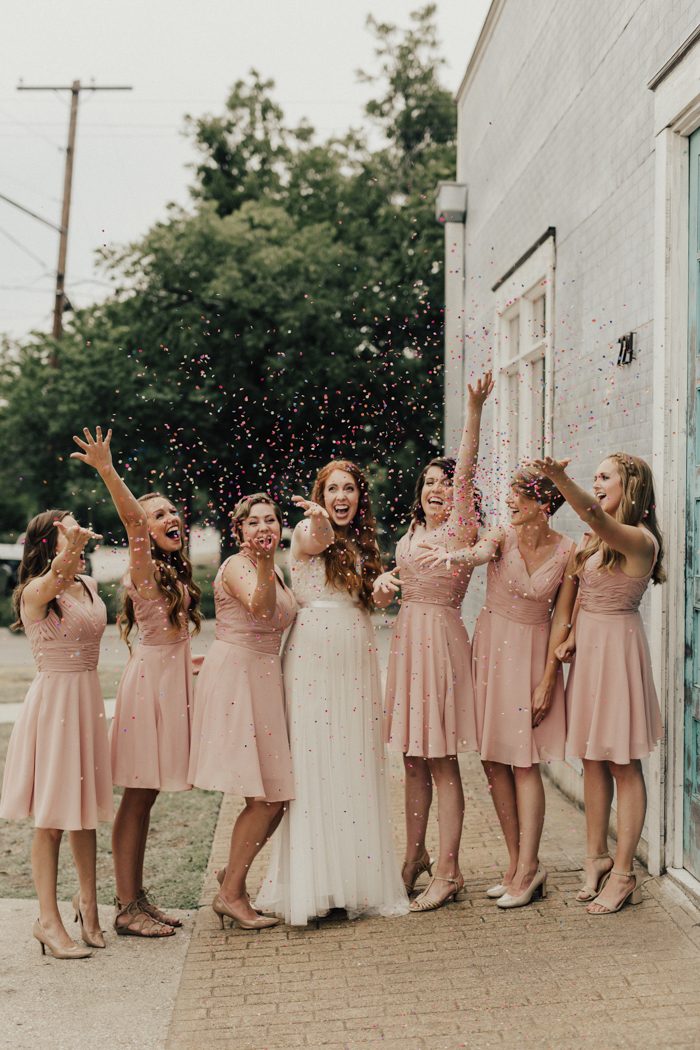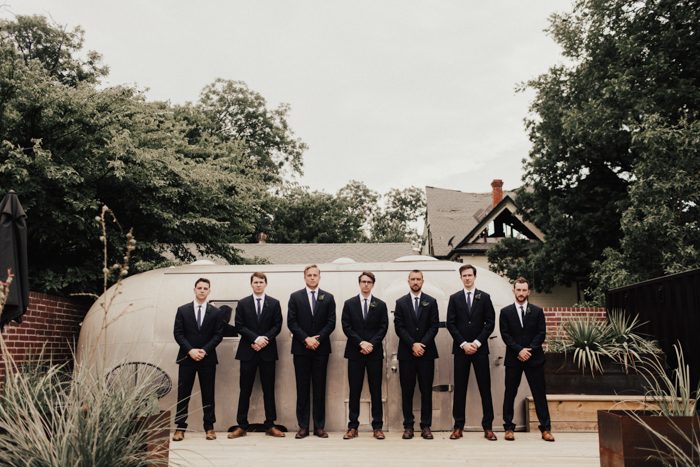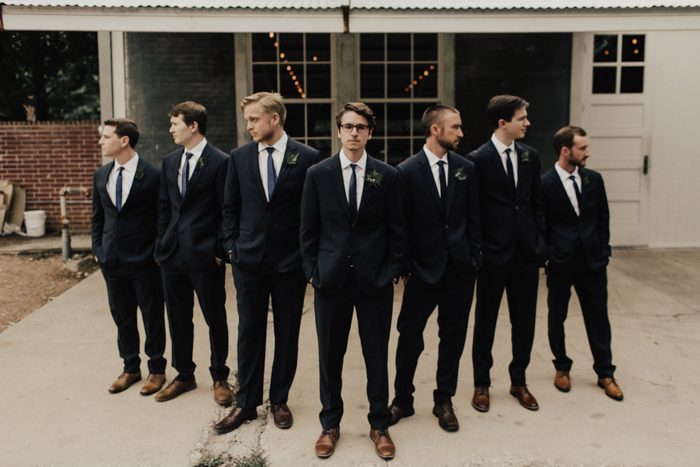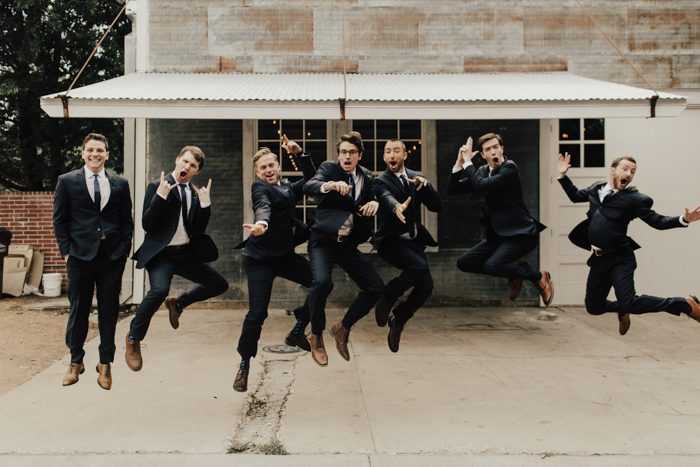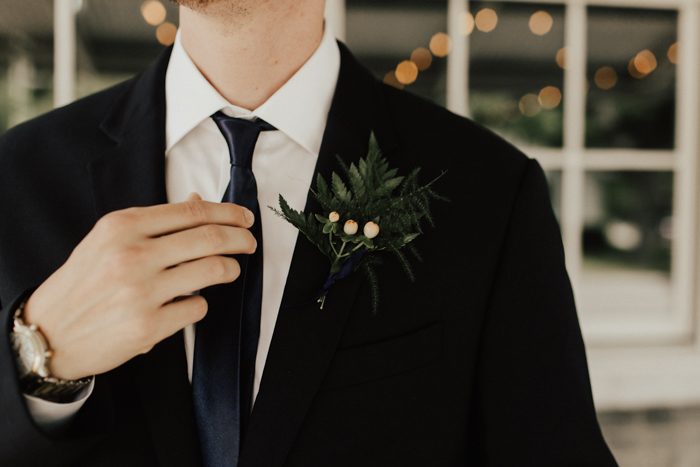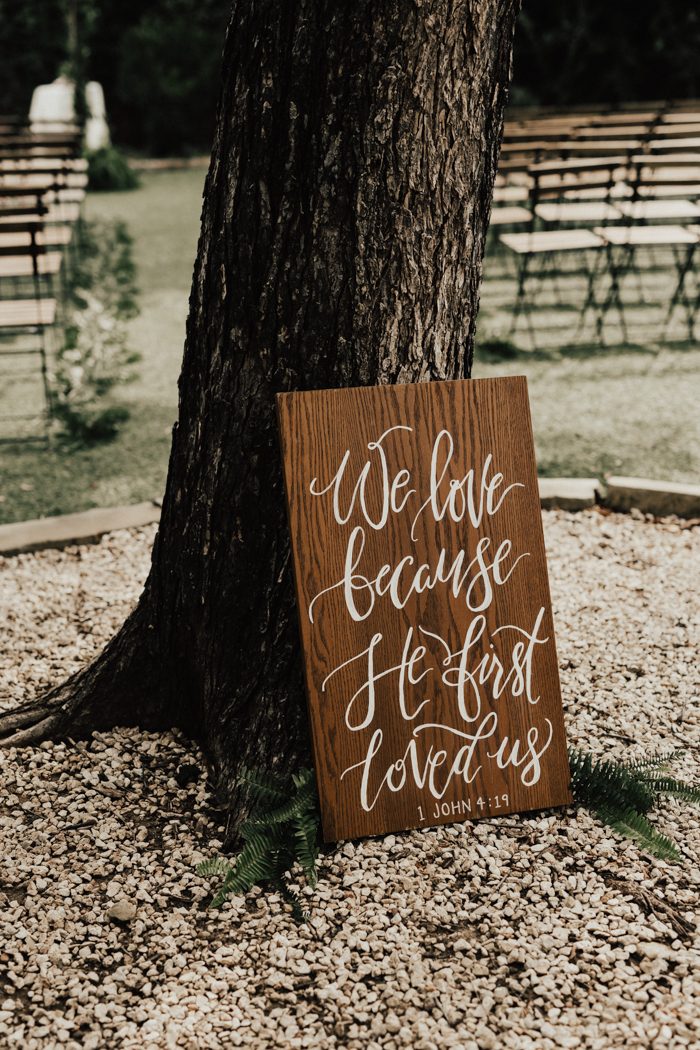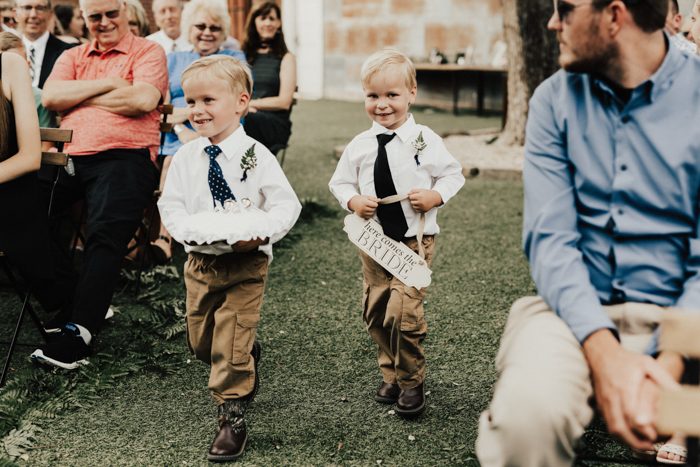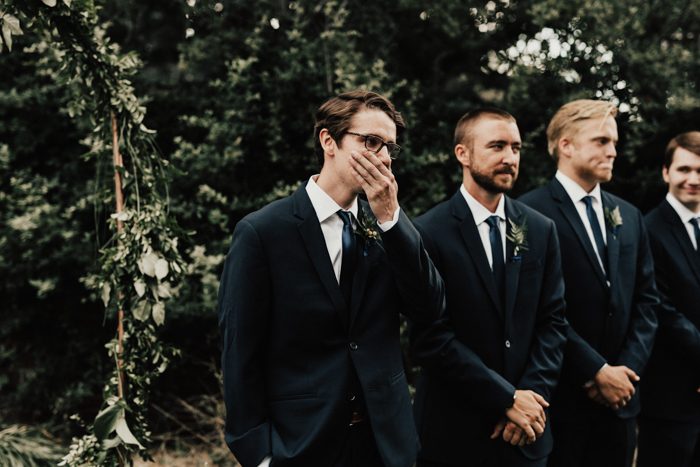 The start of our ceremony was the most memorable part of the day for both of us. We saw each other for the first time and both had the realization that we had finally made it. With the fast paced morning that each of us had, we were relieved to be standing together and see everything we had been worked on for so long start to play out.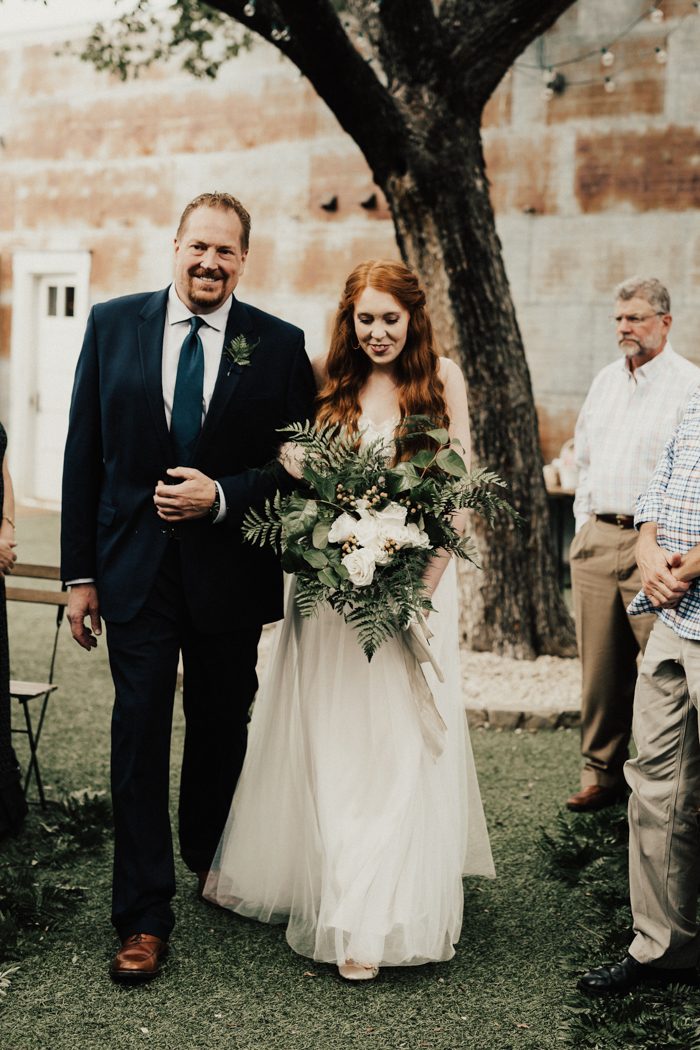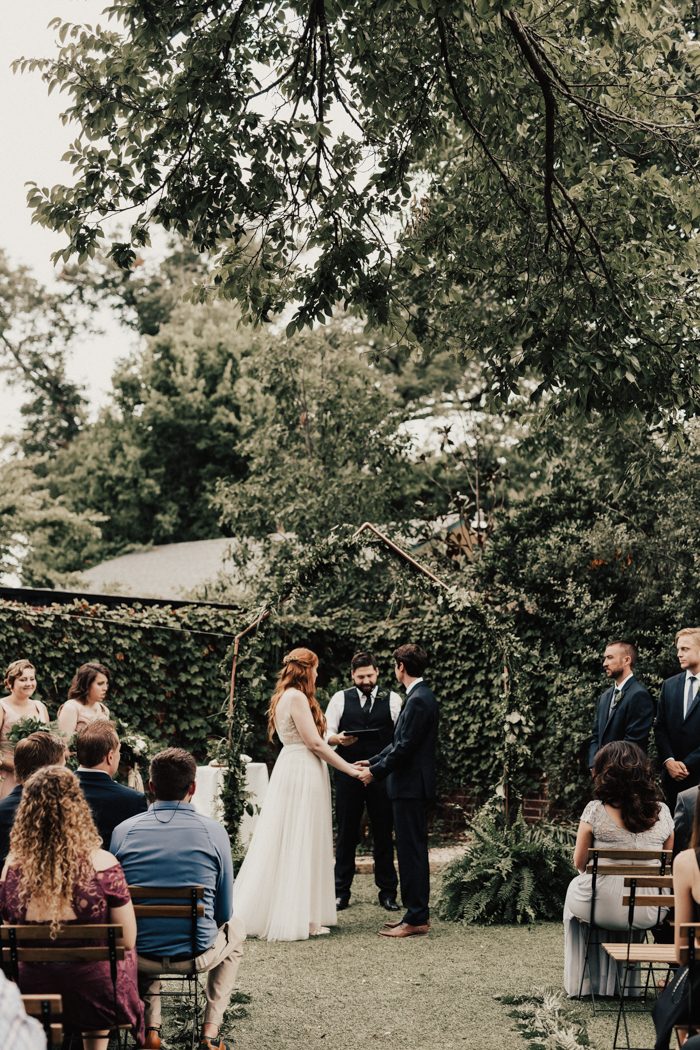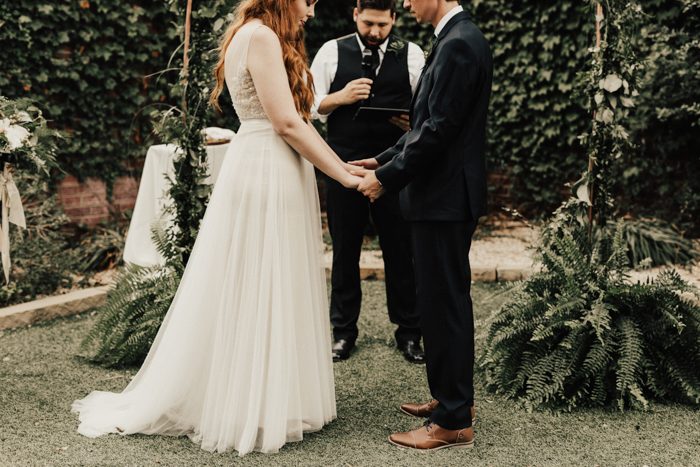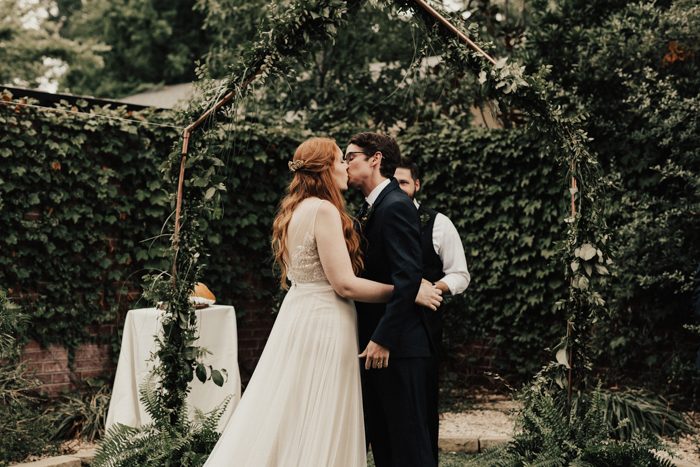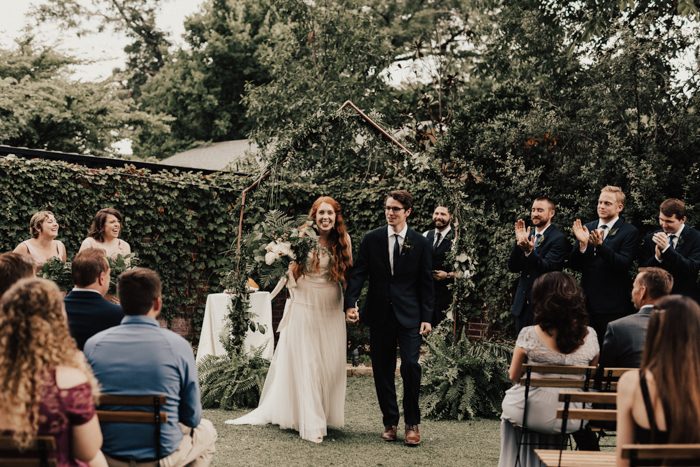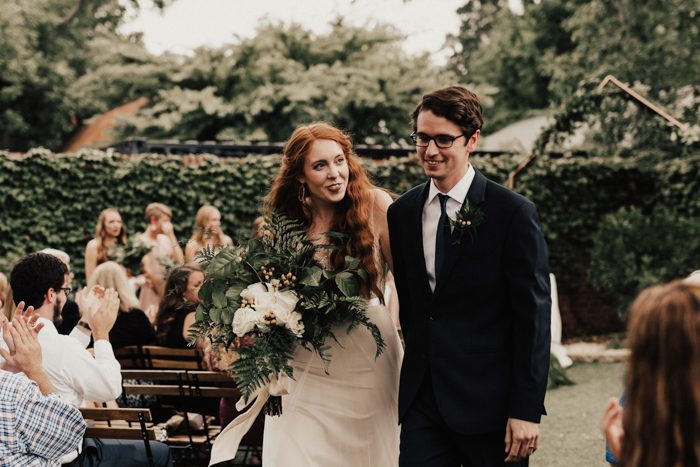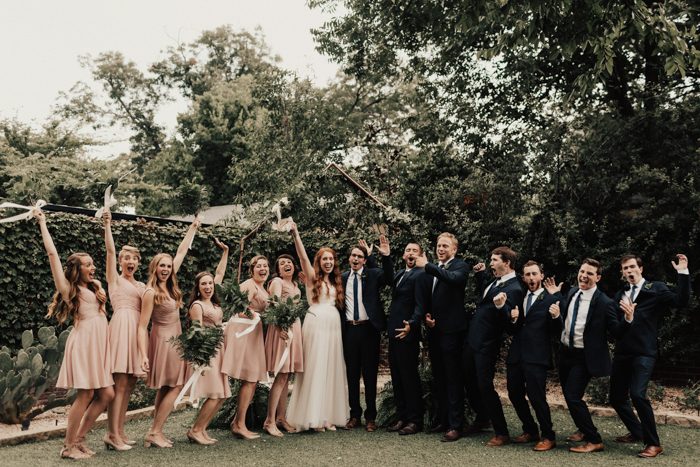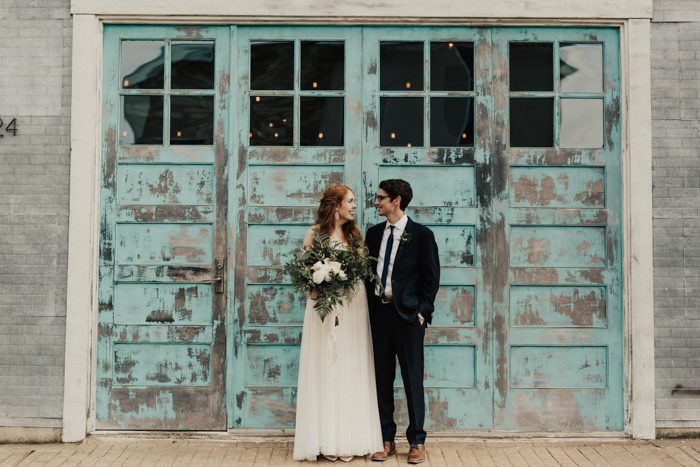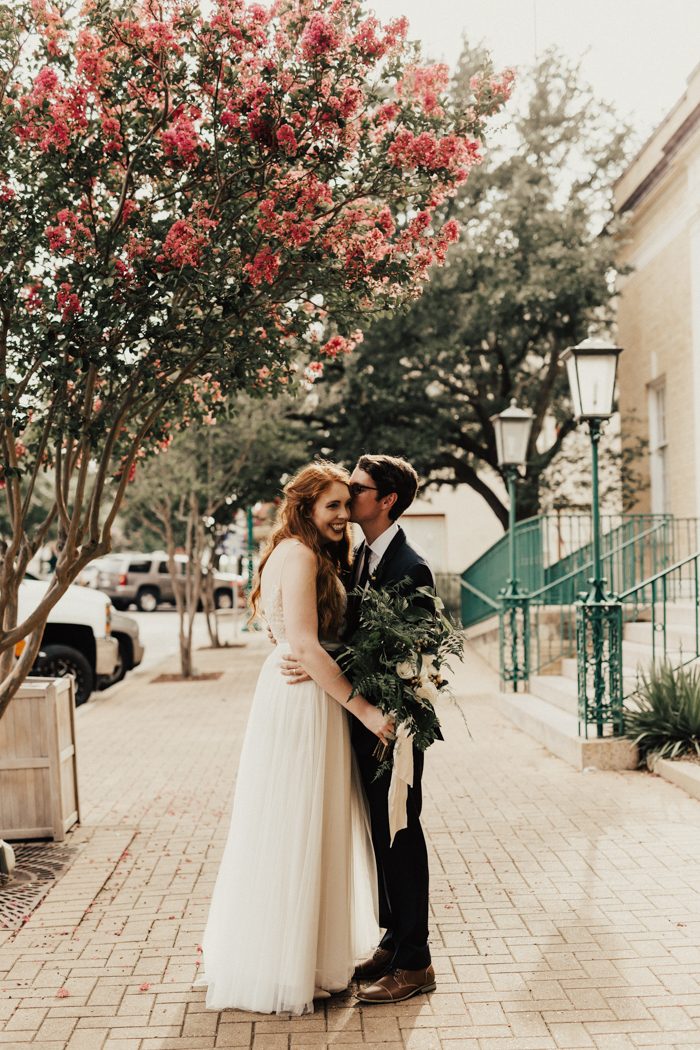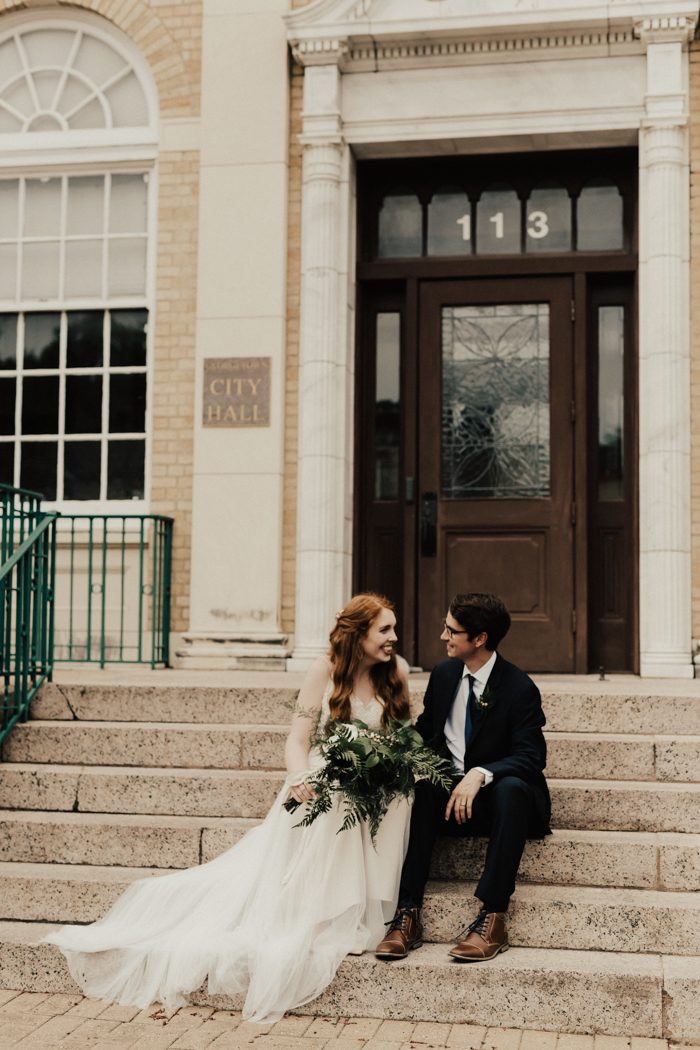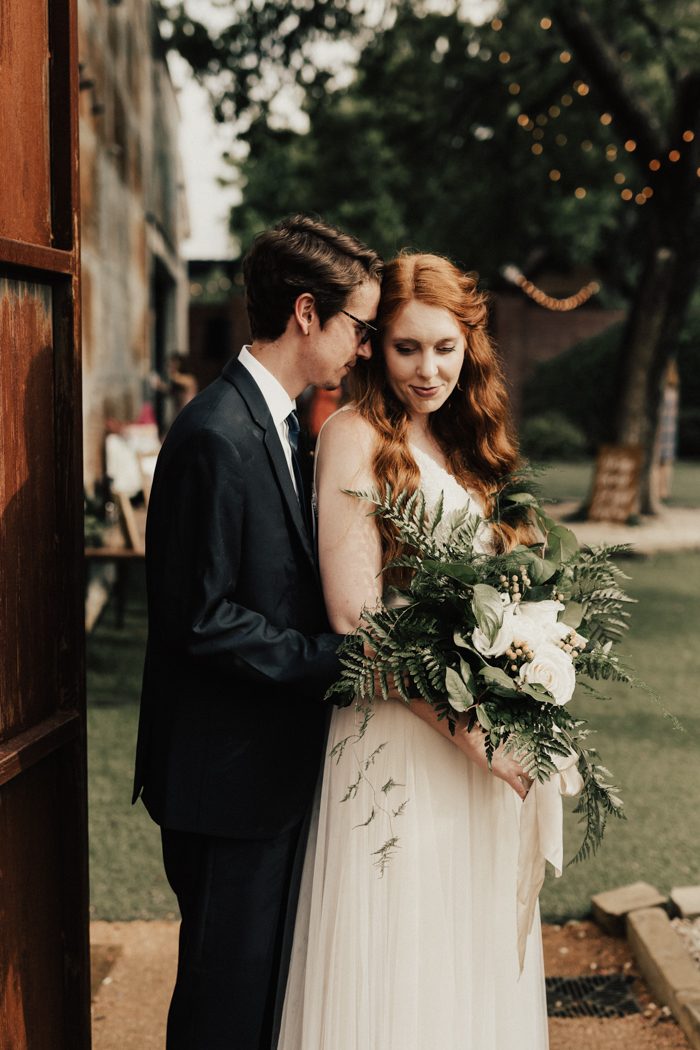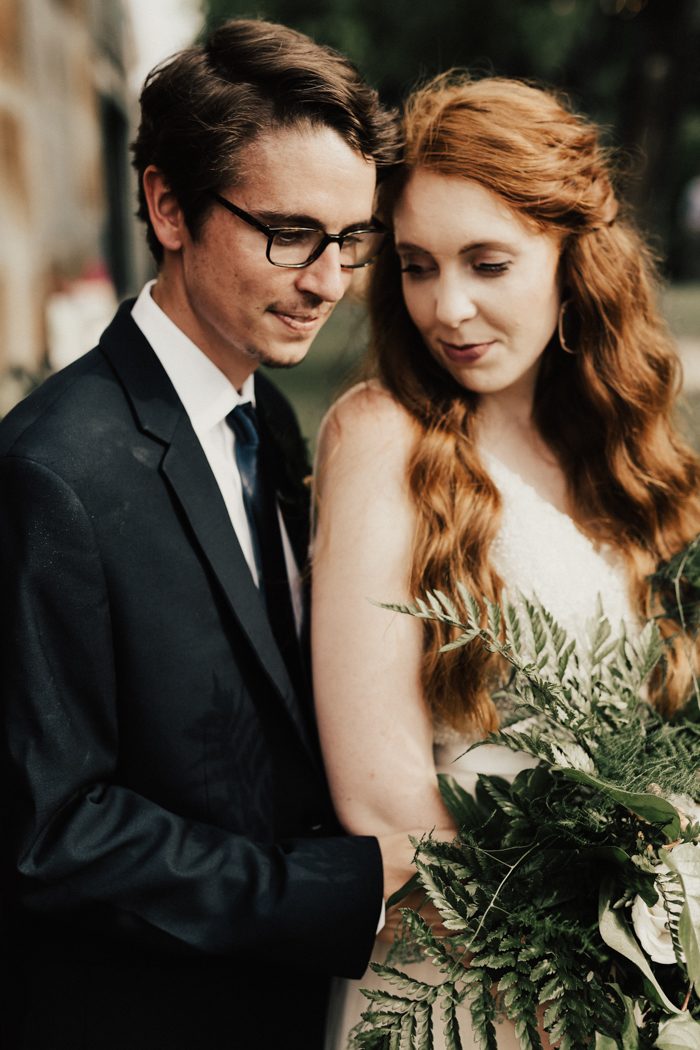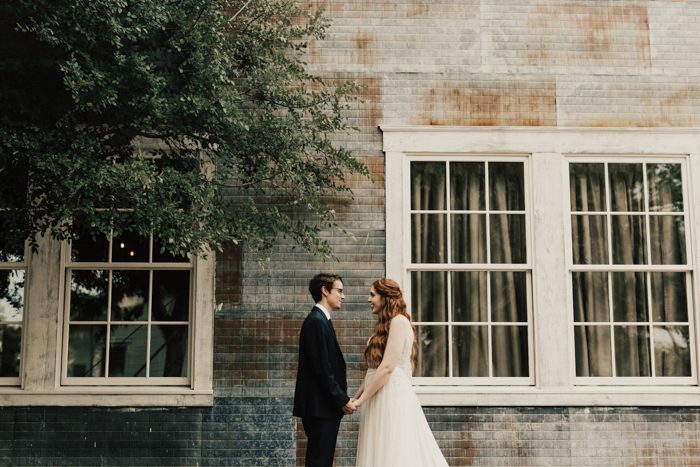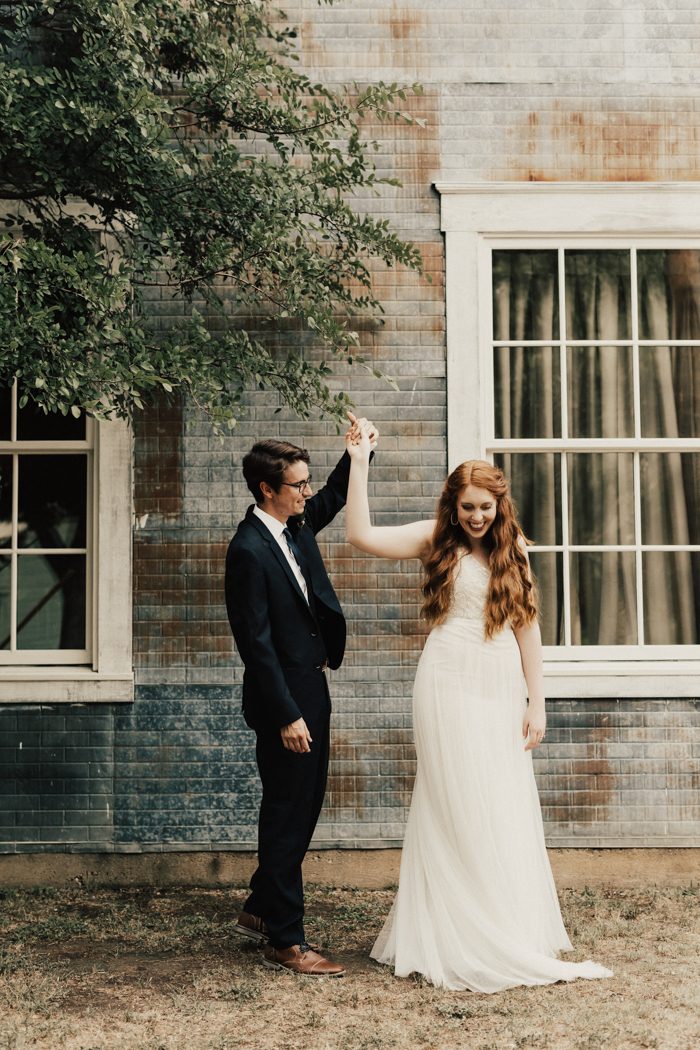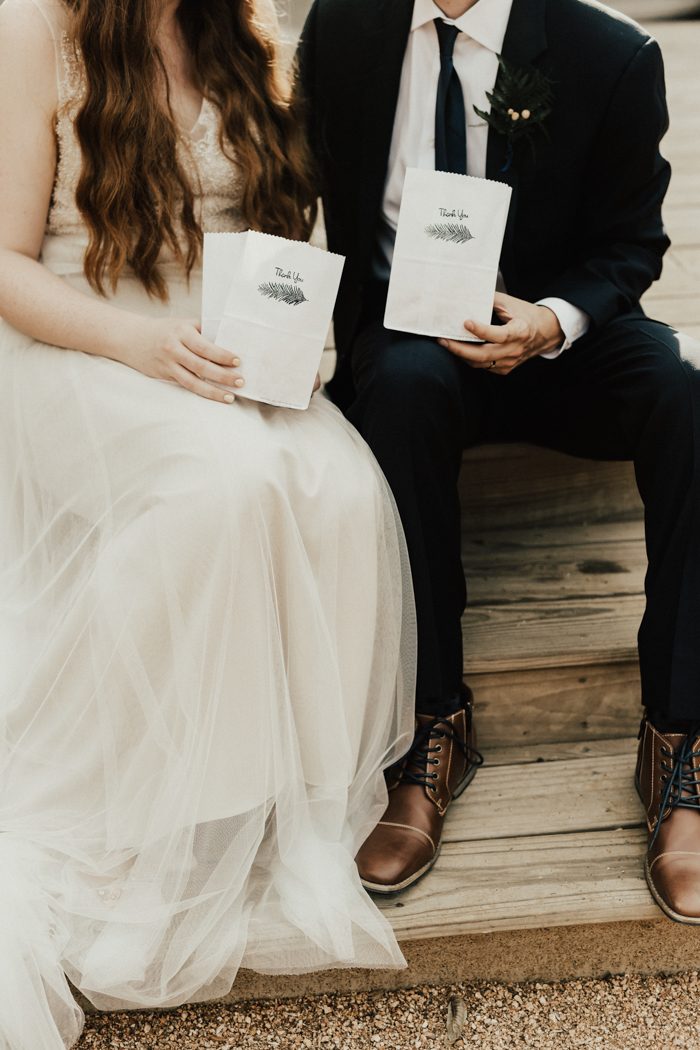 Our biggest advice to share is to start researching prices and the cost of everything, big and small details, as soon as you can. Once you have an idea of what a wedding costs in your area, you can start to see the elements of the event you can do yourself or ask friends or family to help in order to save money. Always keep in mind at least two elements that you're willing to spend more for because it's important to you. For us, that was our venue and photographer and we were so pleased with both.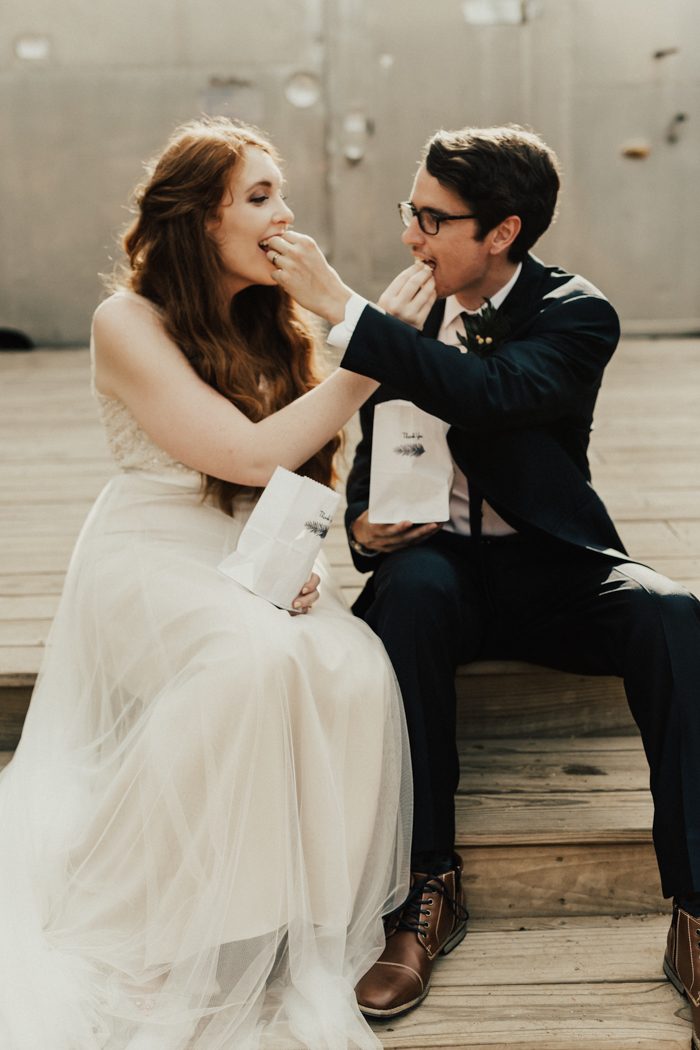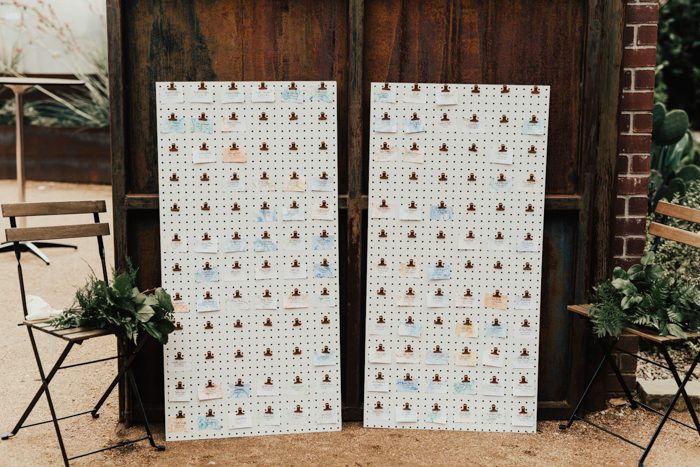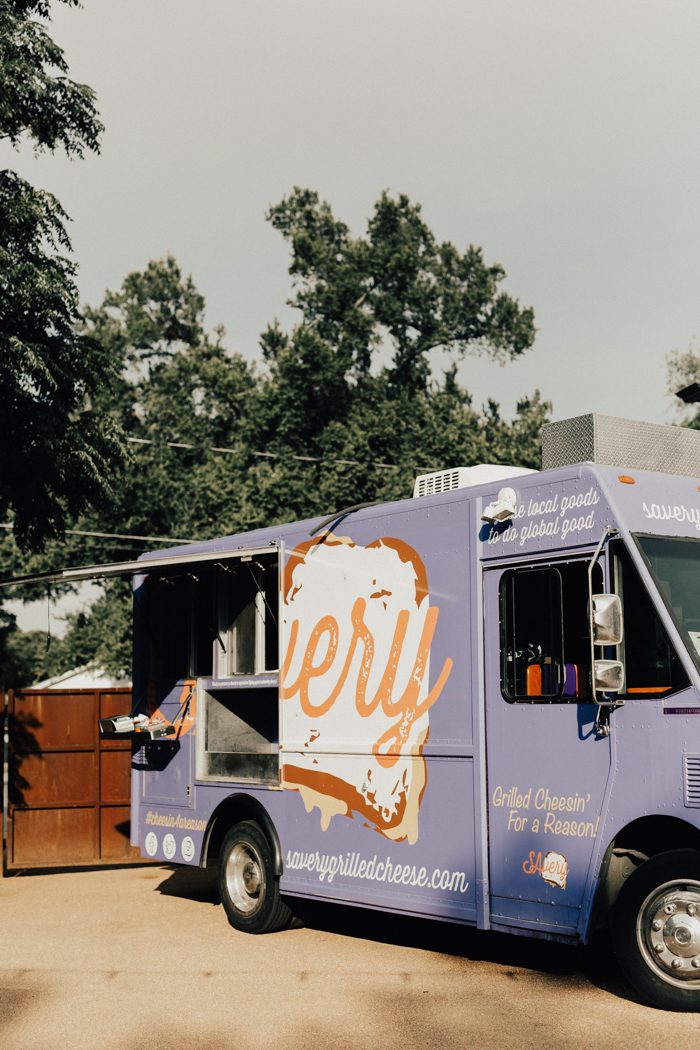 An important aspect when choosing our venue was that they would accommodate food trucks. Being from Austin, TX, we wanted our guests to experience something different and we were lucky to have had Savery Grilled Cheese serve dinner at our wedding. When our guest RSVP'd, we asked them to choose between two different sandwich options and two different side options. We then wrote their orders on marbled paper cards so they could hand Savery their order instead of having to remember. This helped Savery plan ahead for the event and it was a way for us to stay more organized.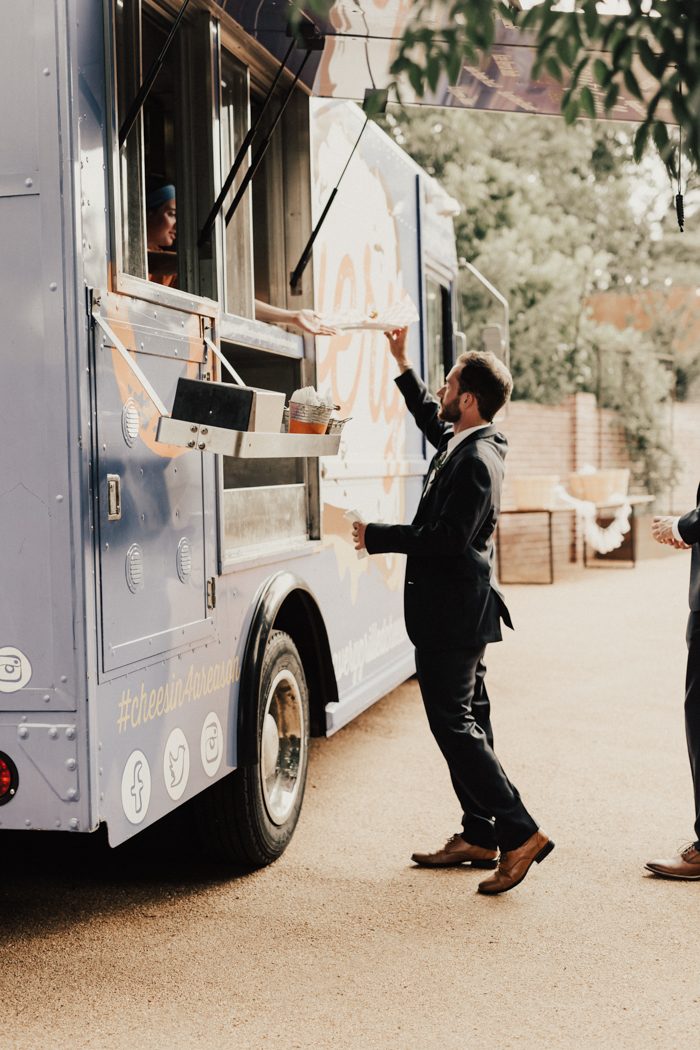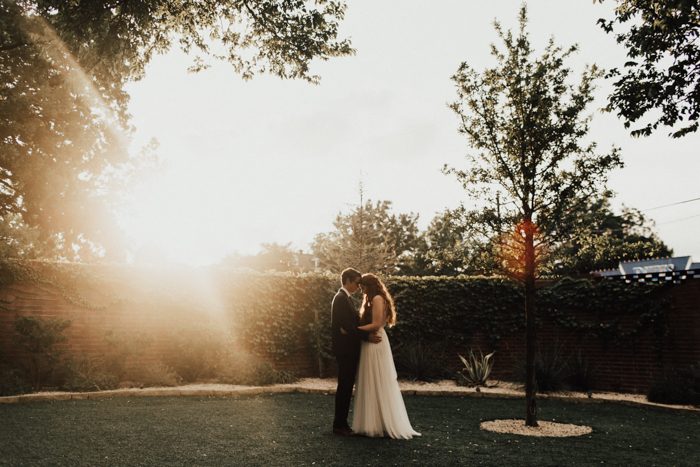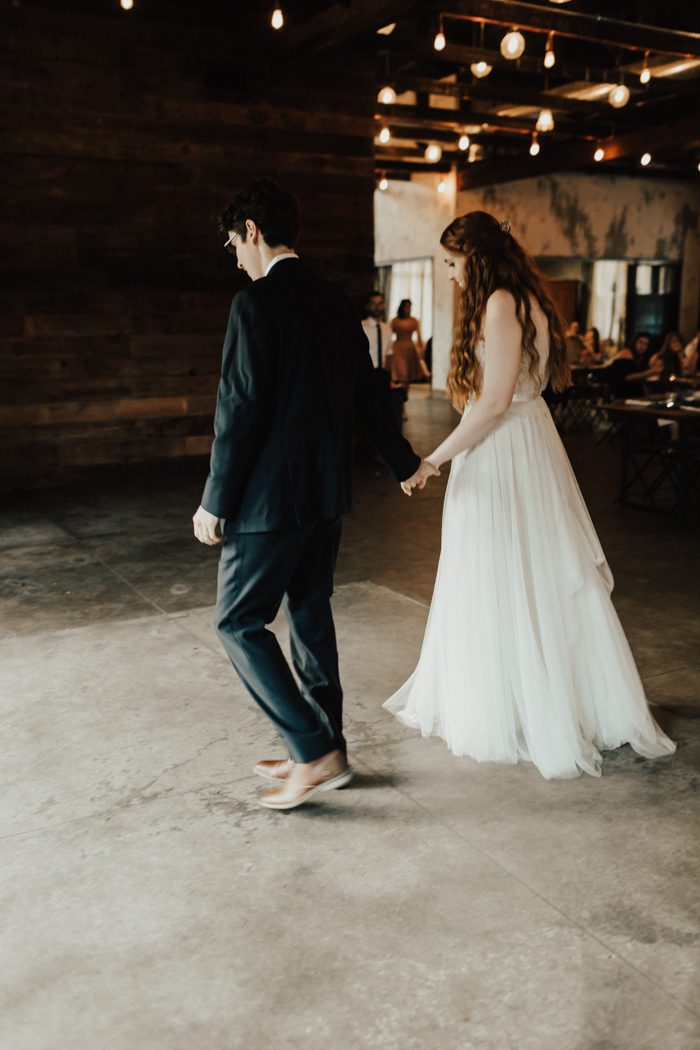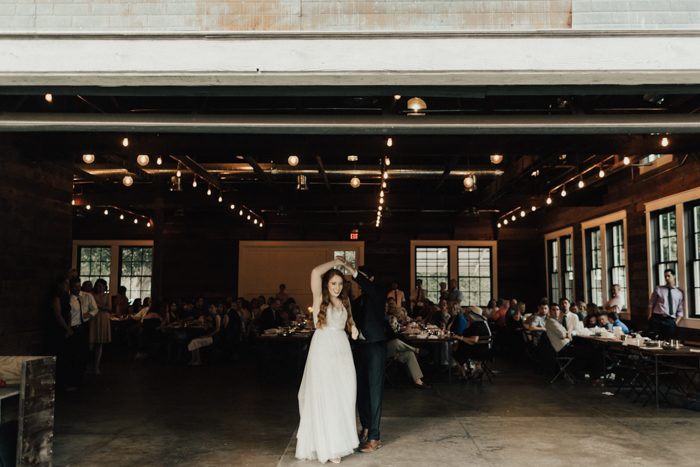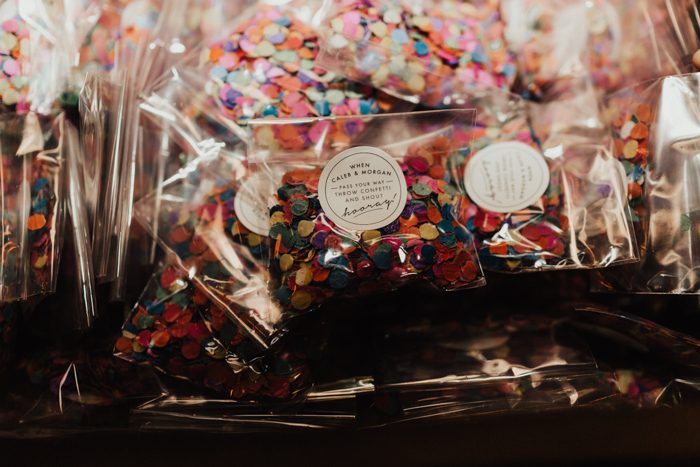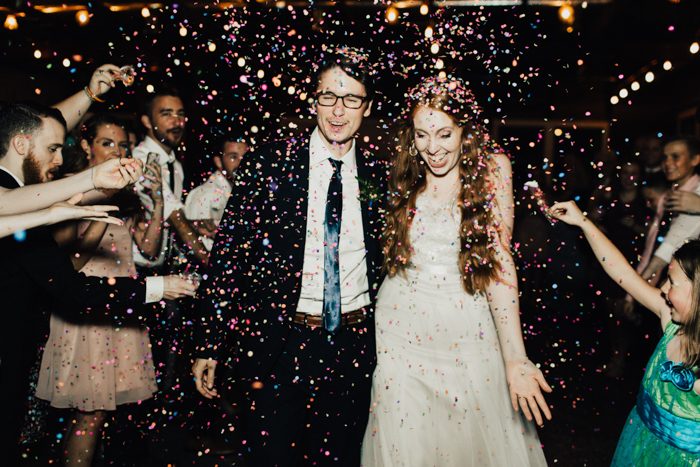 Congratulations to Morgan and Caleb on their perfectly lush and beautiful wedding day and special thanks to Rebecca Taylor Photography for sharing this gorgeous celebration with Junebug! For more modern, playful wedding inspiration check out this industrial bohemian wedding inspiration in Gainesville, Florida.