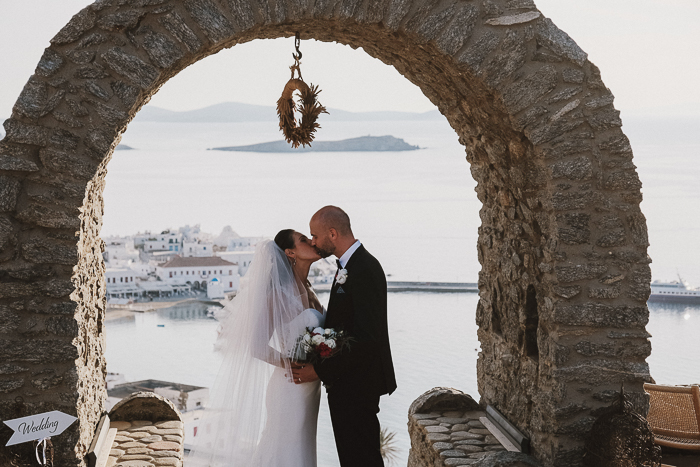 With a passion for traveling, Arene and Michael knew they wanted to tie the knot in a faraway destination that would have their guests feeling like they were on vacation. That's why the two said "I do" in a gorgeous Mykonos destination micro wedding at 180 Degrees Sunset Bar.
Before exchanging vows, the two also hosted their friends and family on a boat ride around the island, proving a multi-day celebration of love is a must in a new destination.
With the help of planner Mykonos Wedding, the couple's ceremony was simple yet breathtaking, thanks to the natural beauty of the village and sea. And the floral arch backdrop created by Mykonos Flowers was the perfect pop of color, contrasting beautifully with the rich blue hues of the sky and ocean. At the mini reception, the two celebrated by dancing with Greek dancers under the night sky despite a public music ban–you read that right.
So keep scrolling to see the incredible photos captured by Junebug member Magdalene Kourti and get those passports ready because this one is going to have you booking plane tickets ASAP! Opa!
The Couple:
Arene and Michael
The Wedding:
180 Degrees Sunset Bar, Mykonos, Greece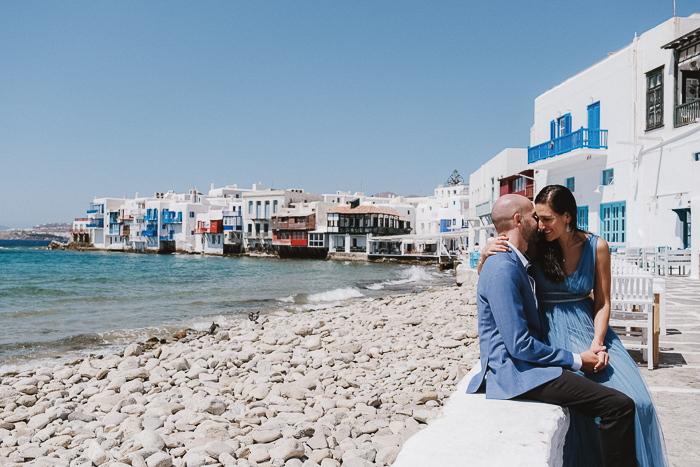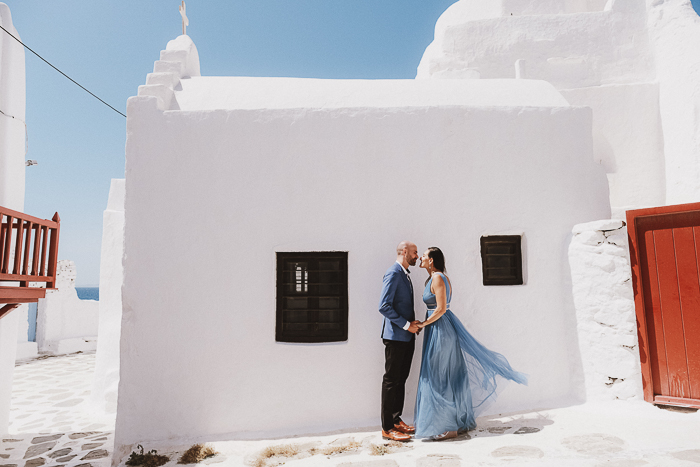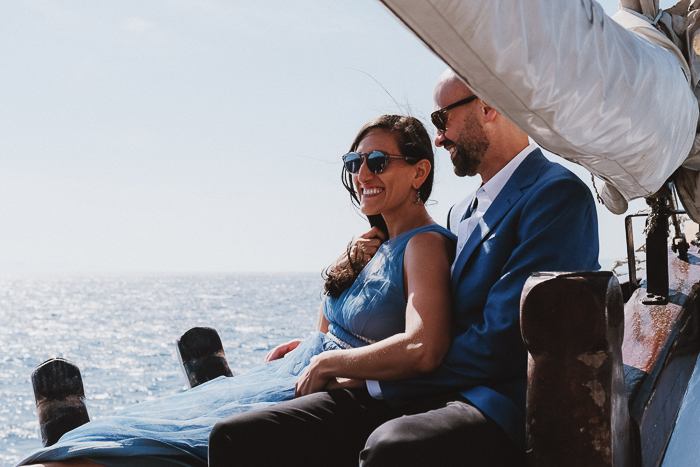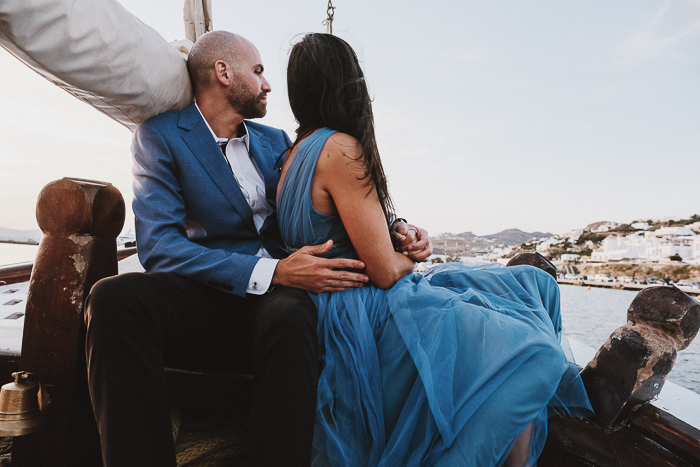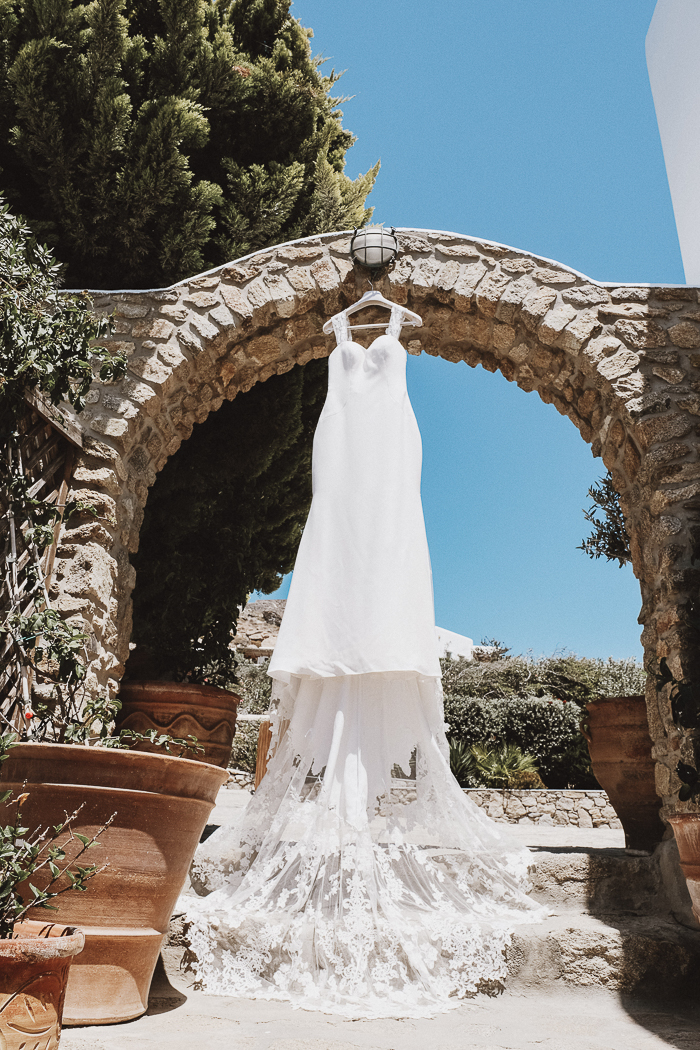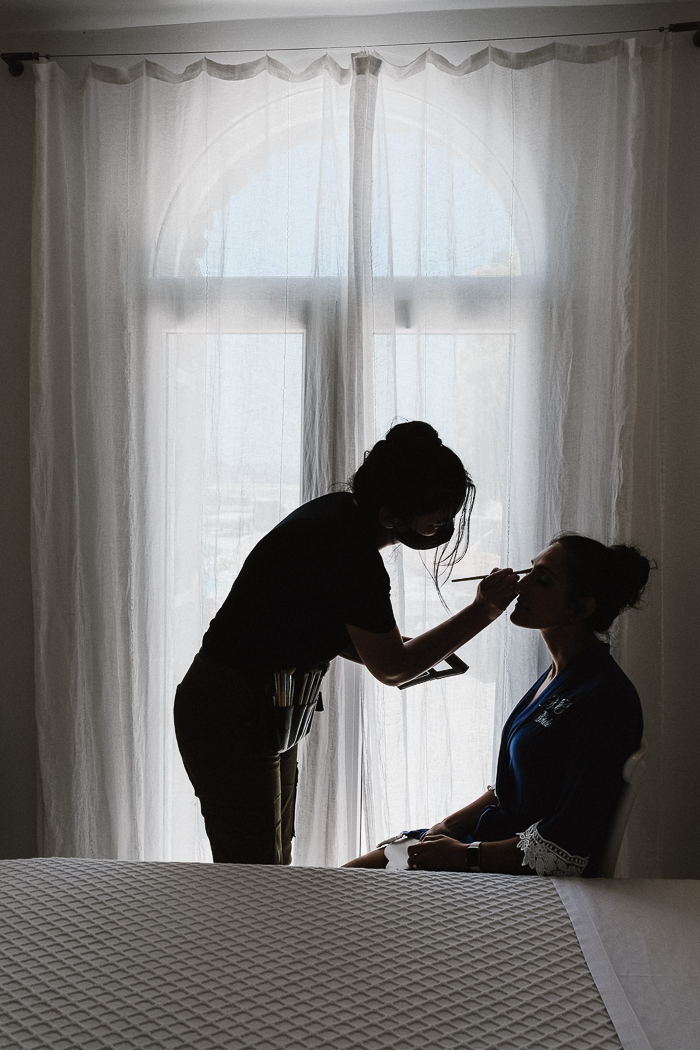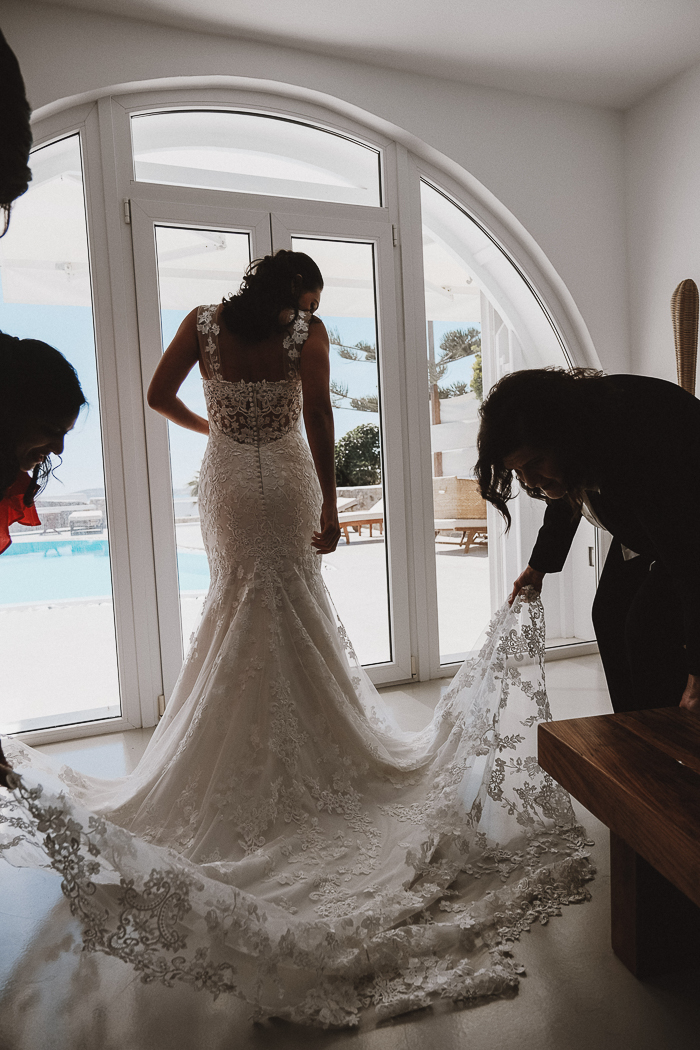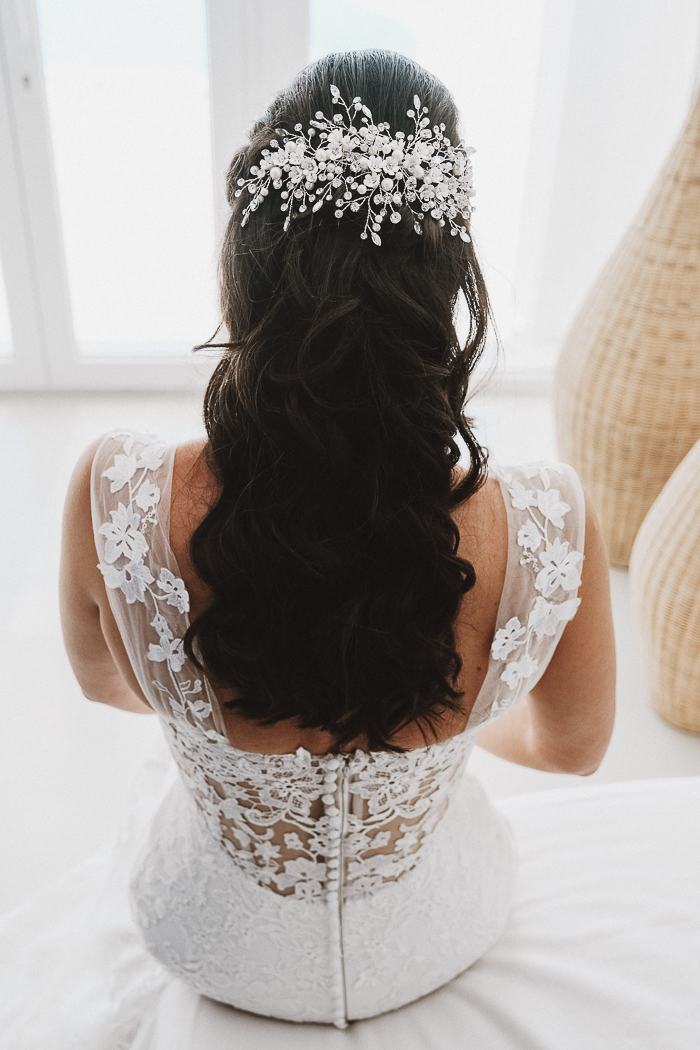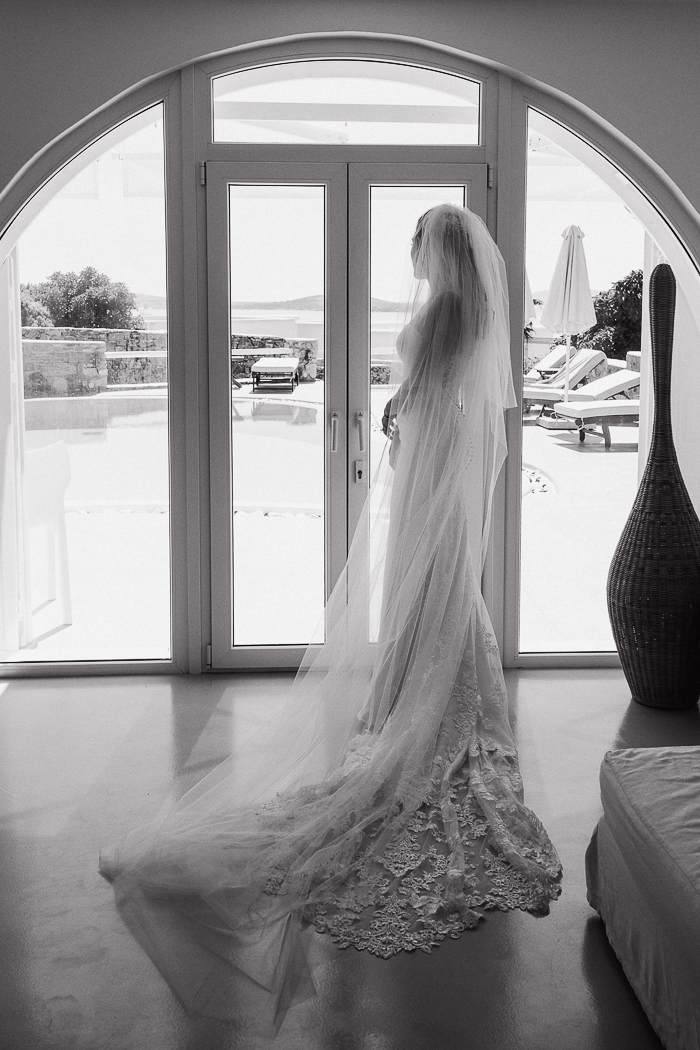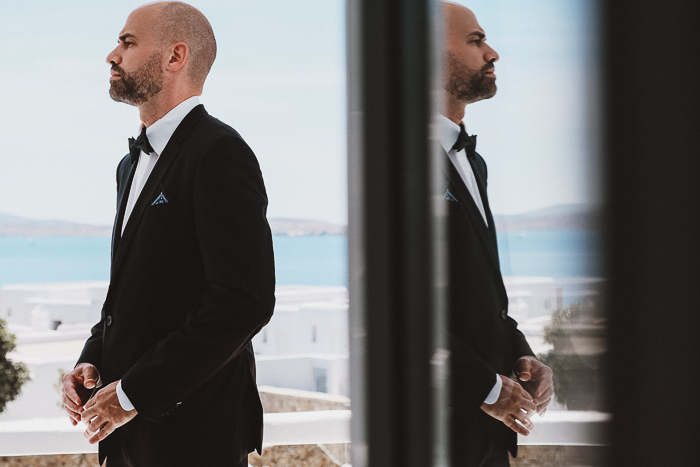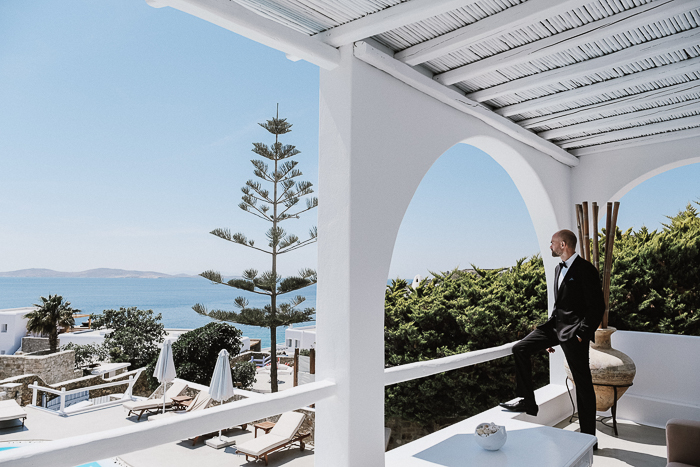 Why A Mykonos Destination Micro Wedding
We wanted to celebrate our marriage with our closest friends and family in a truly beautiful but intimate setting, allowing guests to feel like the wedding was part of a vacation. That was what prompted us to have a destination wedding. We chose to get married on the island of Mykonos, which has extraordinary history and architecture that adds to its beauty. The similarities between Greek and Palestinian cultures made it an easy decision for us.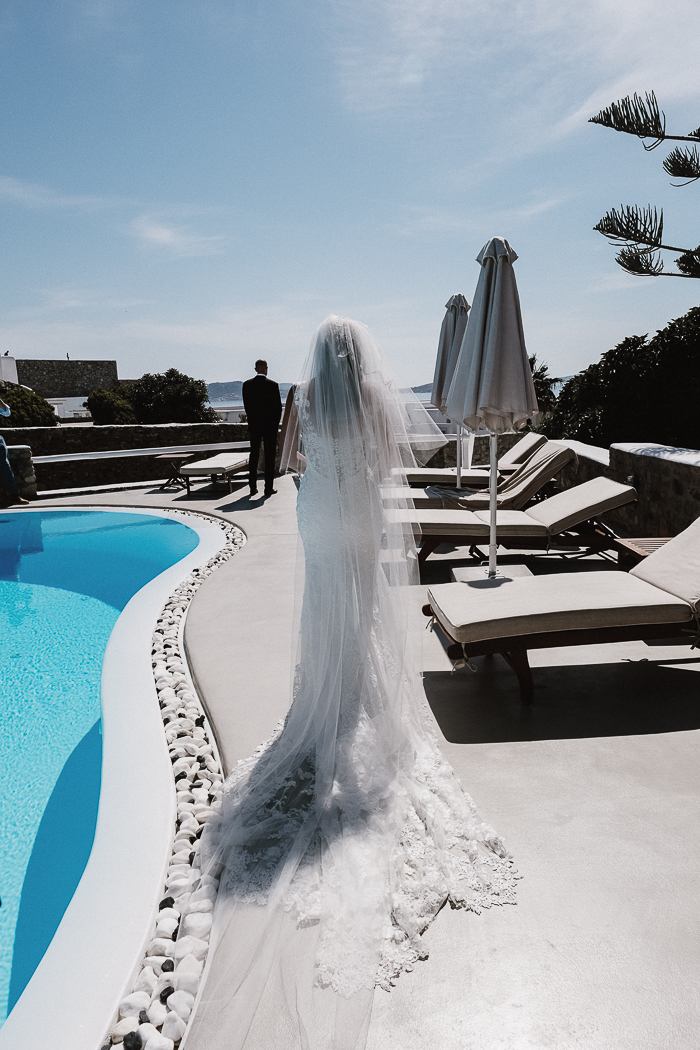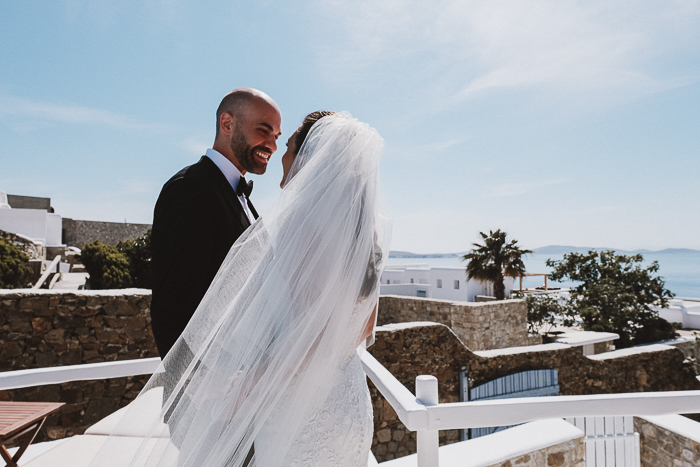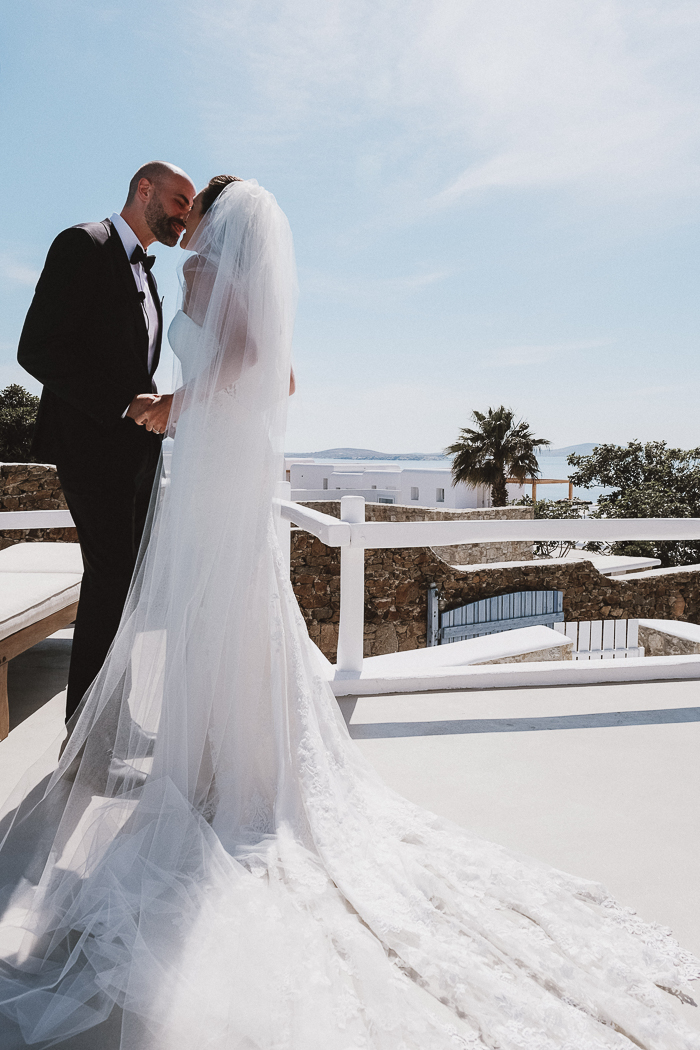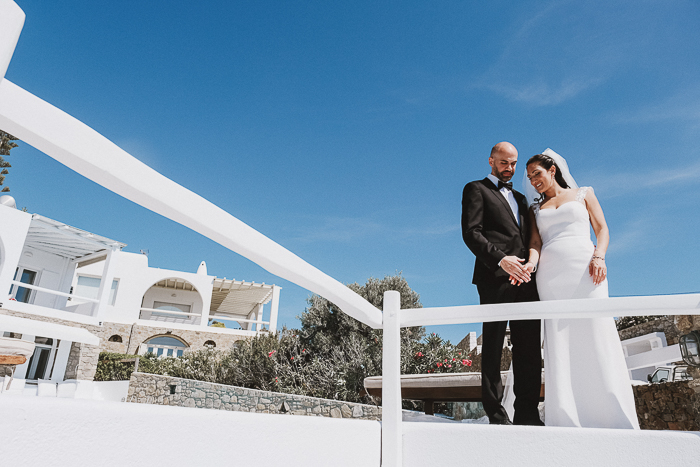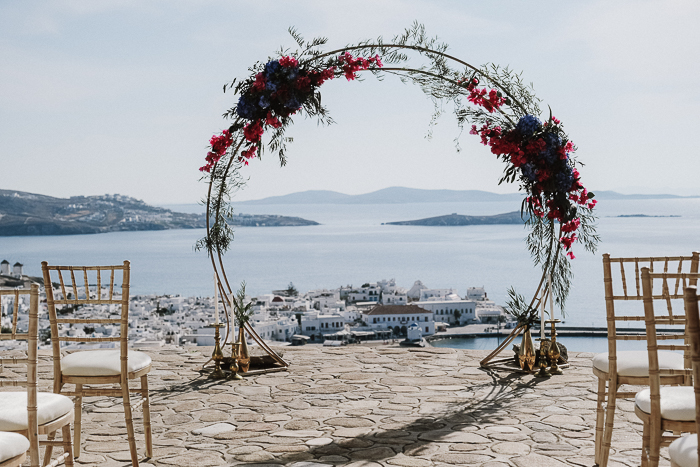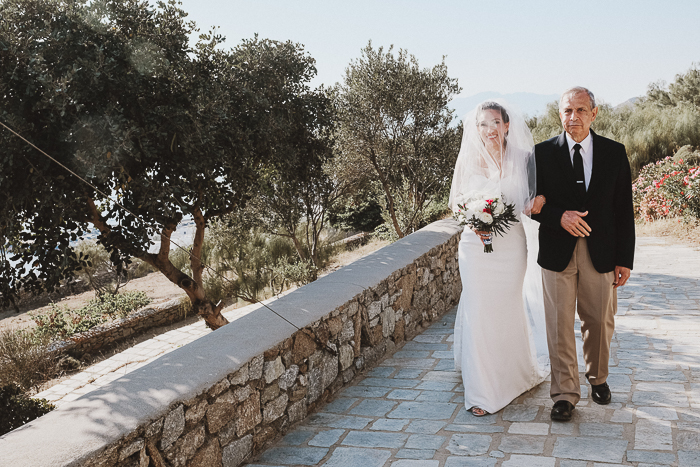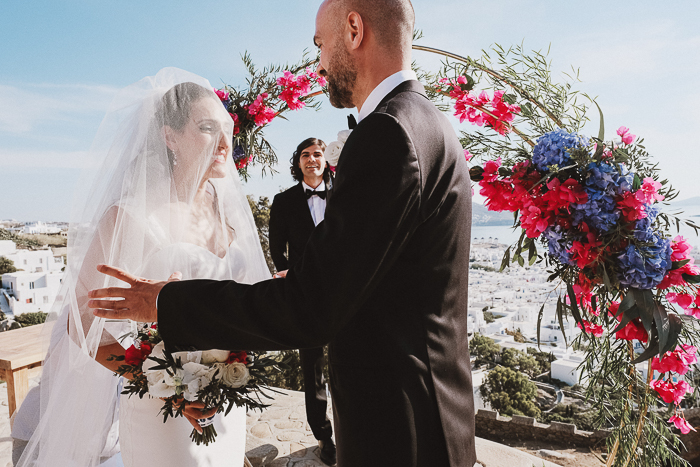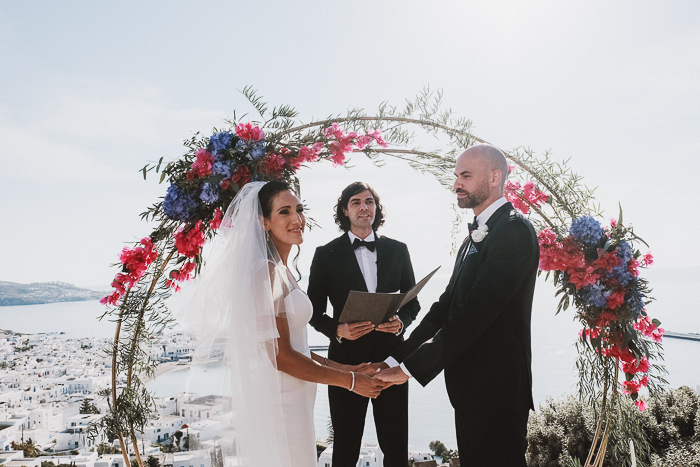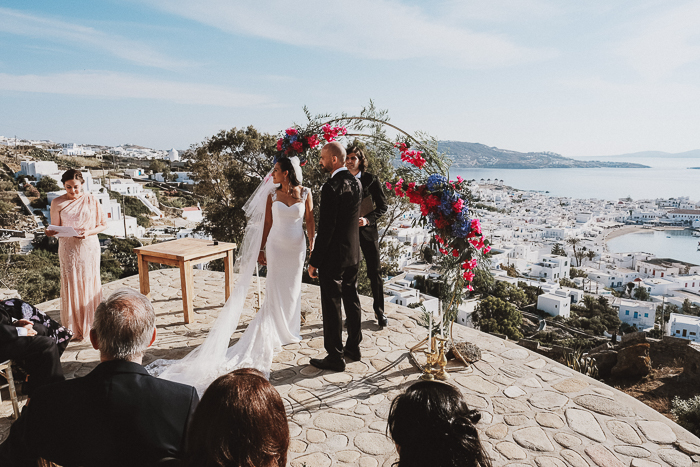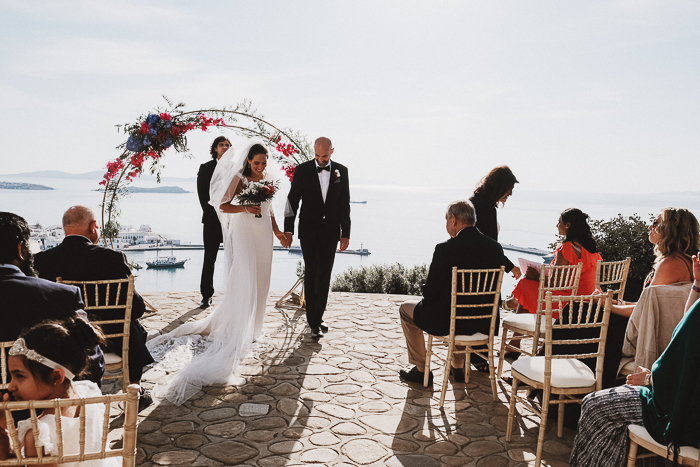 Incorporating Palestinian Culture Into The Day
I am so happy we could incorporate Palestinian culture into our wedding. We made sure to include tatreez–a unique type of embroidery to our culture–by weaving tatreez into custom wedding coasters, the bridal bouquet wrap, the groom's pocket square, and the ties worn by our fathers. We also had Palestinian flags on the cake pops! We were fortunate that Greek and Palestinian cultures both feature olives and olive trees, so we had olive branches at every place setting. Our partition from the rest of the restaurant at the reception was also created from olive trees. Our entrance into the reception was with two drummers as part of a traditional Palestinian zaffeh.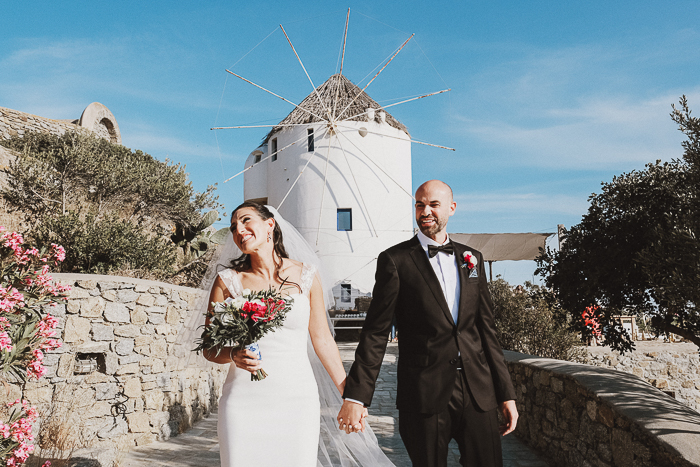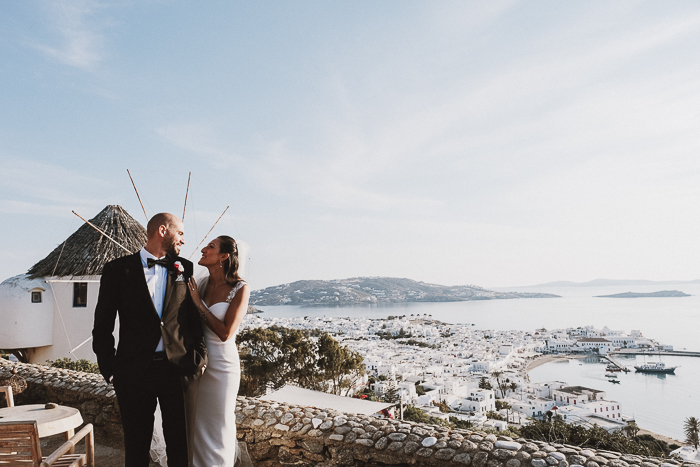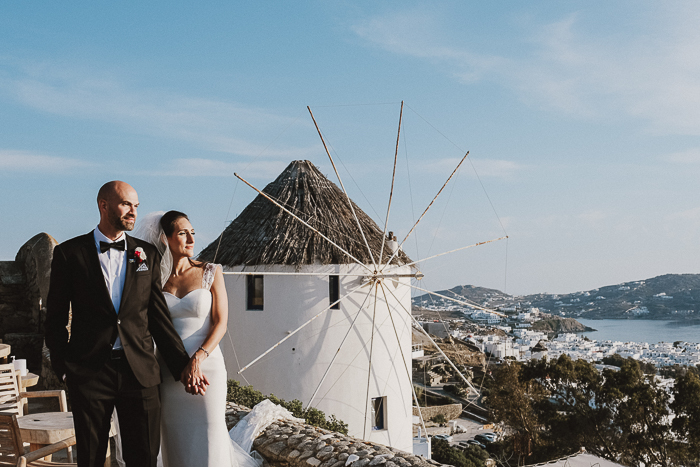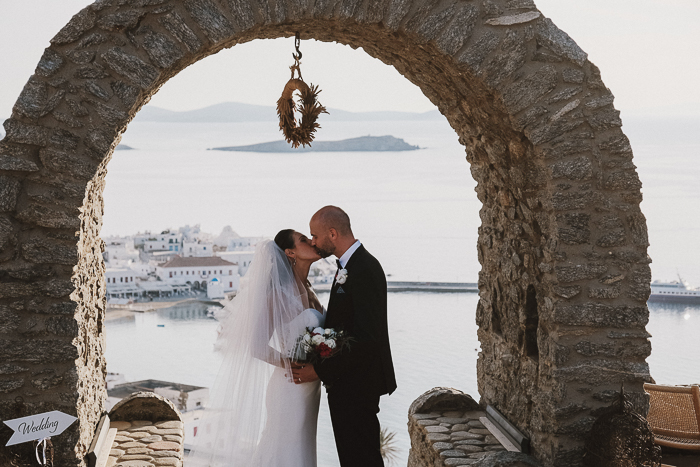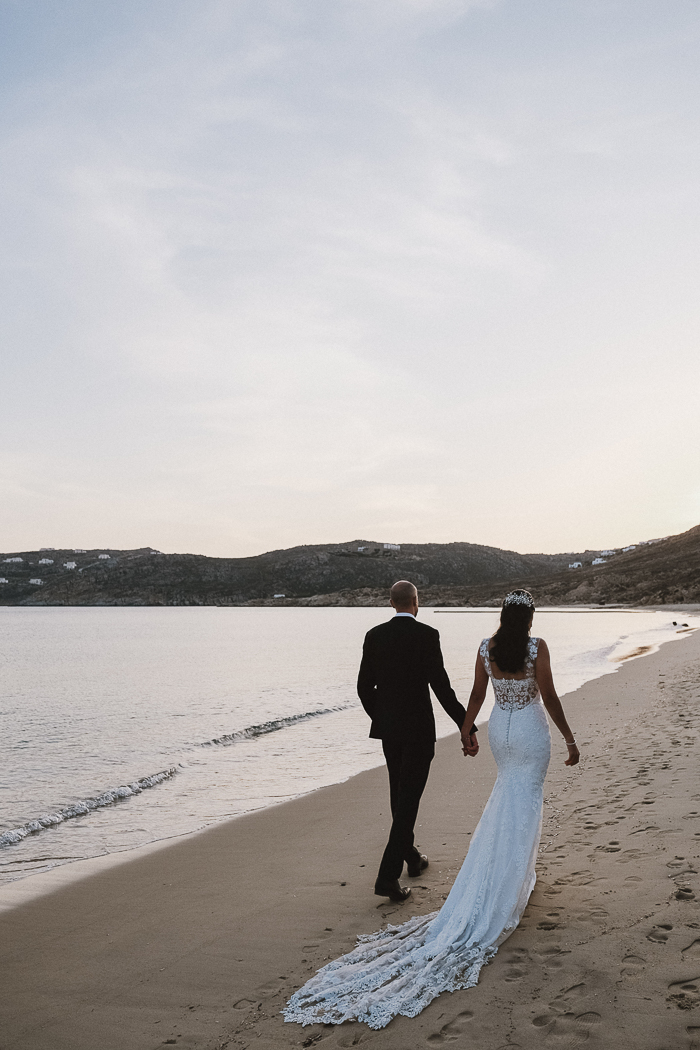 Meaningful Wedding Favors
The day before our wedding, we gave out a tote bag with the wedding date and a picture of Greece, including some "mint to be" mint boxes and Mykonos keychain. The bags also had a tag that said "welcome" in English and Arabic. Our coasters were the true wedding favor and were custom-made by a Palestinian artisan, with a heart in the center and each of our initials in Arabic on the edges.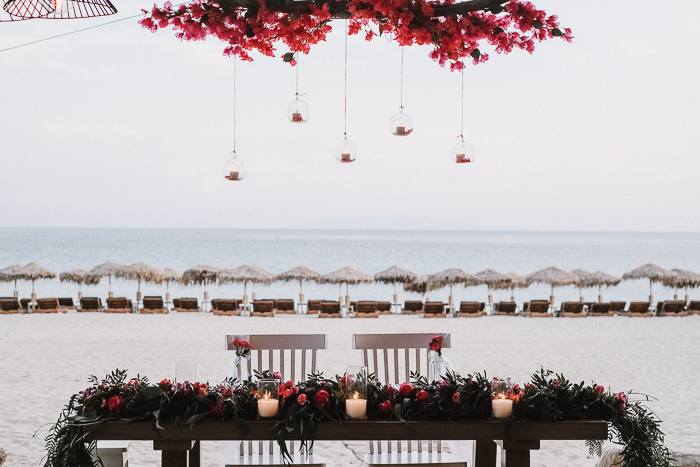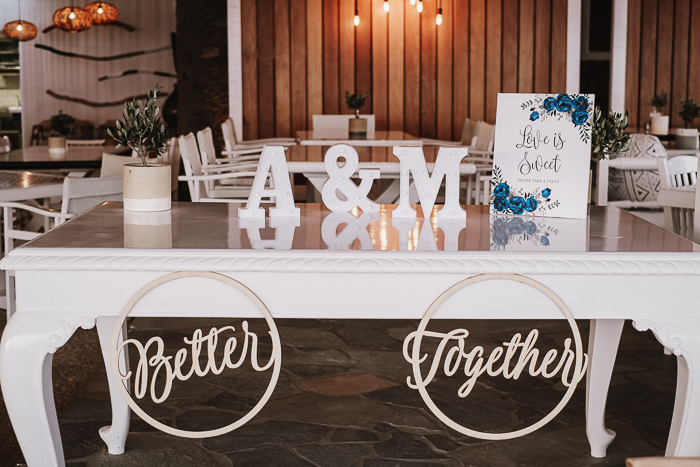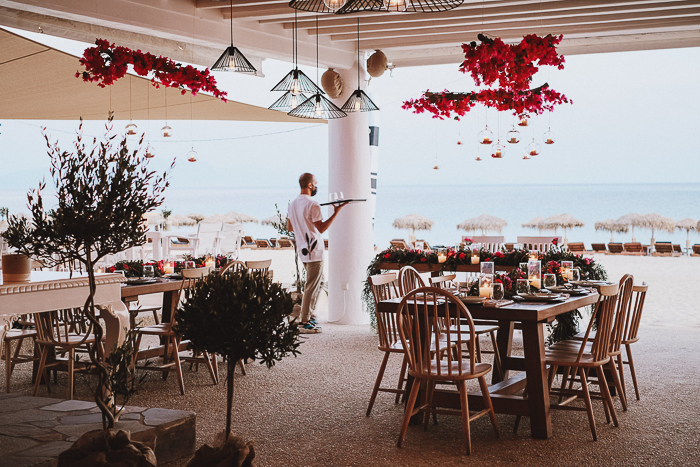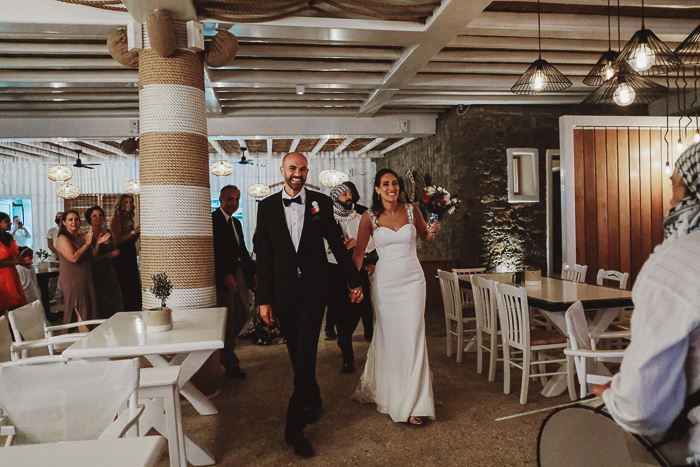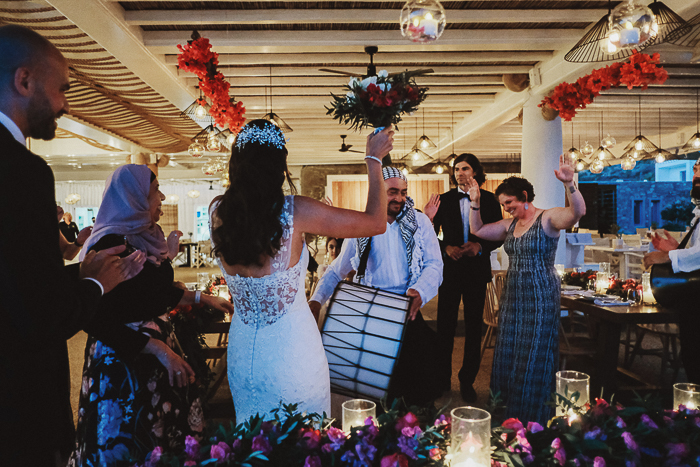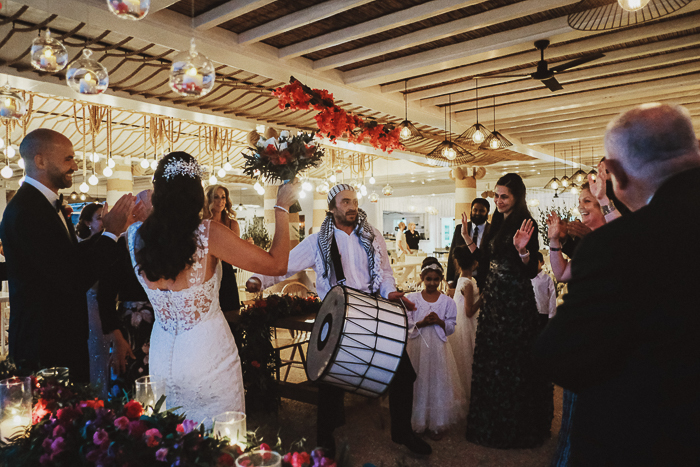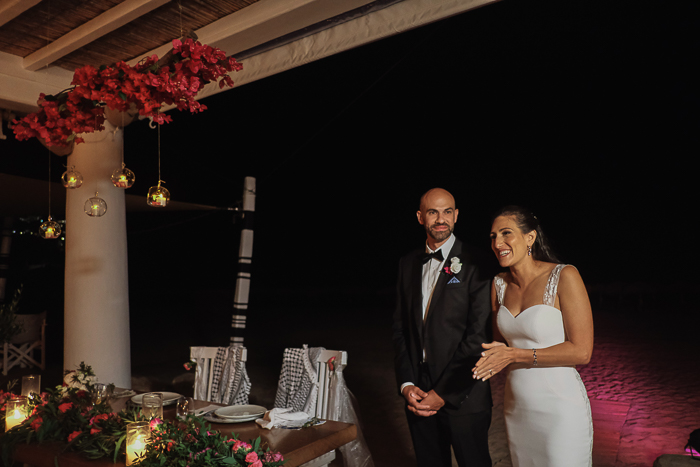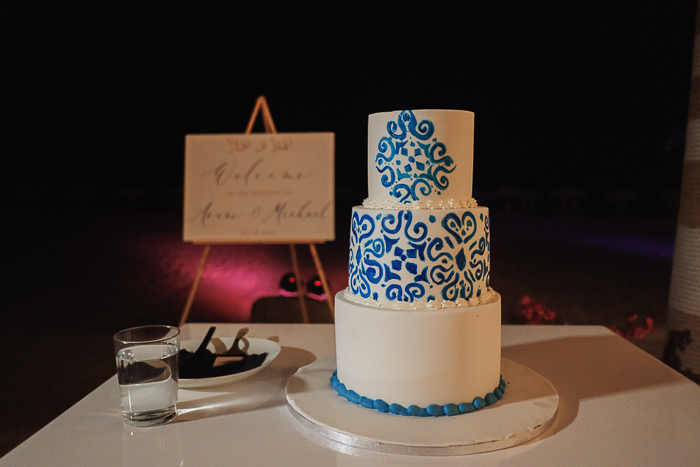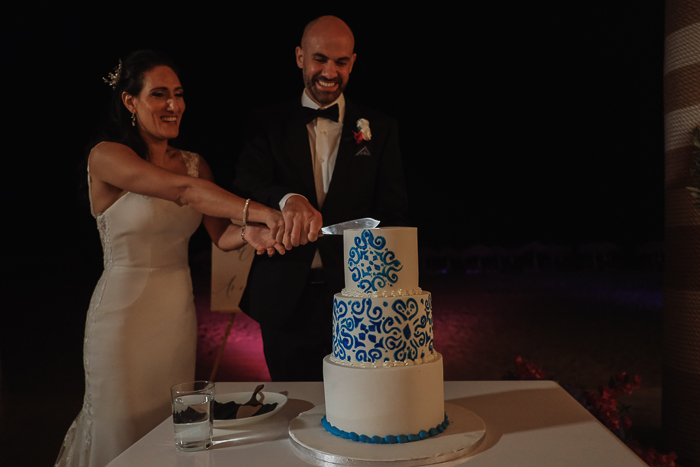 How A Ban On Music Worked Out In Their Favor
Greece had a ban on public music while we were in Mykonos! The ban was put in place during COVID lockdowns, presumably to prevent people from congregating. Translation for us–no DJ at the wedding. The restaurant owner graciously allowed us to let our Greek dancers have three songs, but otherwise, we danced to drums (instruments were allowed) or to our own beats!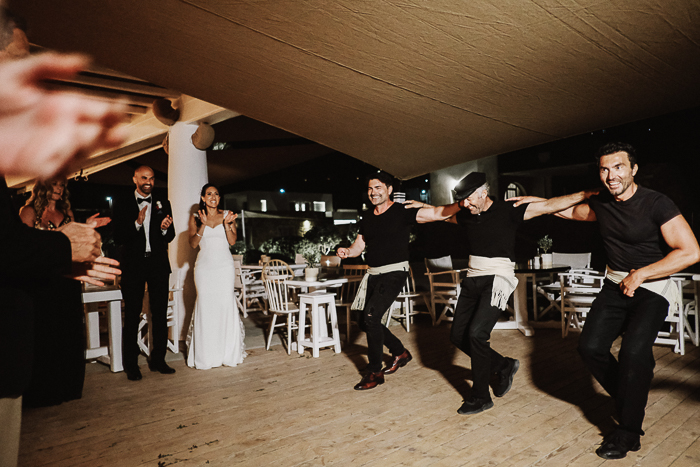 Congratulations again to Arene and Michael on their Mykonos destination micro wedding. We're so thankful that Junebug member Magdalene Kourti was there to capture the beauty of the day. To see more of Magdalene's work, check out her profile in our directory of wedding photographers from around the globe!