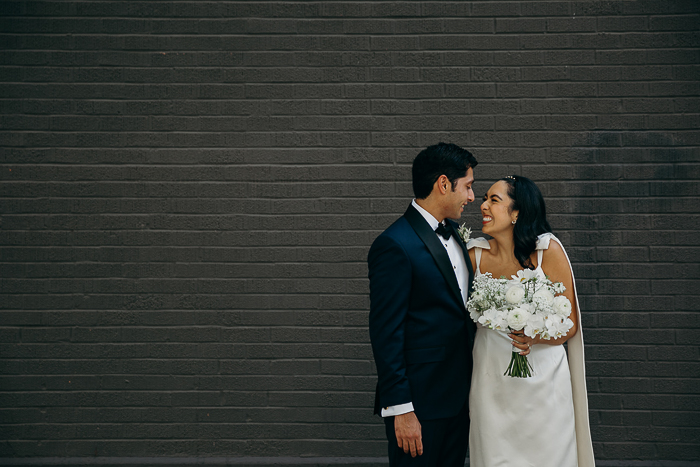 Two-part weddings have been a great option for many couples who had to postpone or cancel their weddings due to the pandemic. For Gabriela and Meheer, it started with an intimate ceremony at the bride's family patio in 2020, followed by a bigger celebration with their closest friends and family a year later. From the quirky style and bold pops of color to the fun, relaxed, and artsy vibe, this couple's modern Wes Anderson-inspired wedding proves that an unconventional theme and timeline is a great opportunity to make your big day special and memorable.
Look out for the eclectic tropical ceremony and reception decor, the retro glam ostrich feather mini dress, the unique monstera leaf bouquet, the striking architecture of the Madison Museum of Contemporary Art, and Audre Rae's amazing photography. If you're a modern couple looking for something unique, colorful, and a little quirky, then this wedding is the perfect inspiration for you.
The Couple:
Gabriela and Meheer
The Wedding:
Madison Museum of Contemporary Art, Madison, Wisconsin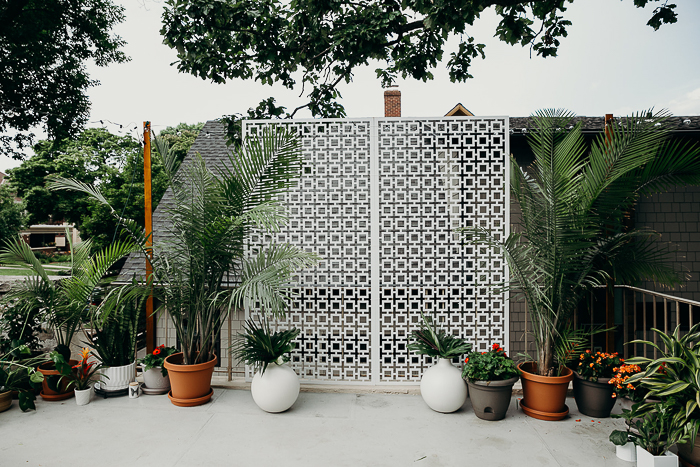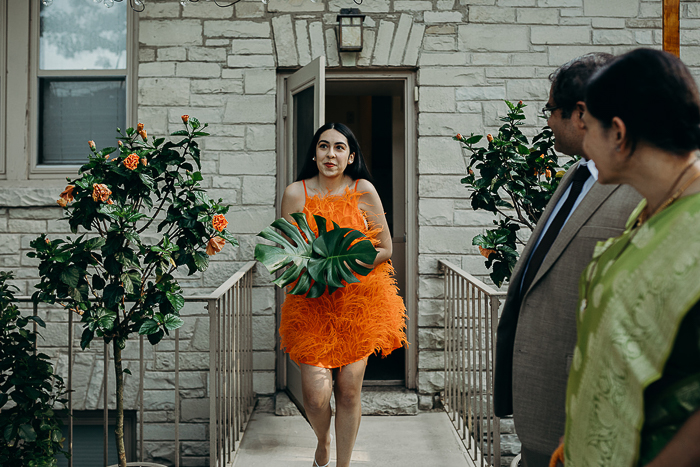 We got legally married in Gabriela's parents' patio during 2020, so our ceremony really had no rules or requirements. A good friend who got to see our relationship when we were doing long-distance officiated. For us, it was all about customizing our vows. It can be kind of vulnerable to share them, but getting to do it twice meant we also got to share what we had already learned in our first year of marriage. We also had a friend–who we both lived with in New York and who was the professor that taught the class we met in–to give speeches. It meant so much to have people who had seen us at these pivotal moments in our relationship share in our celebration.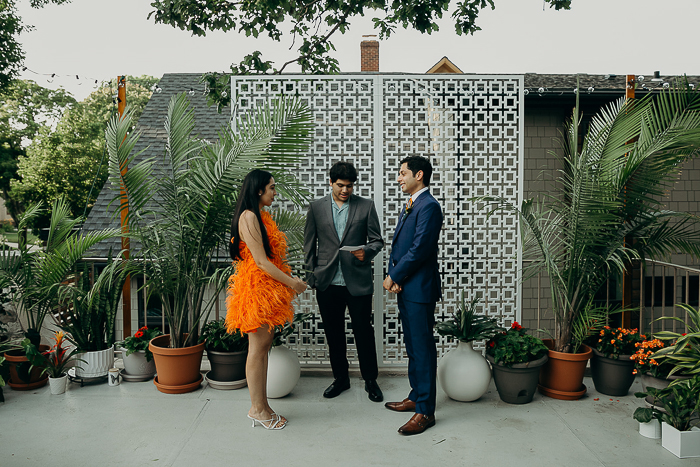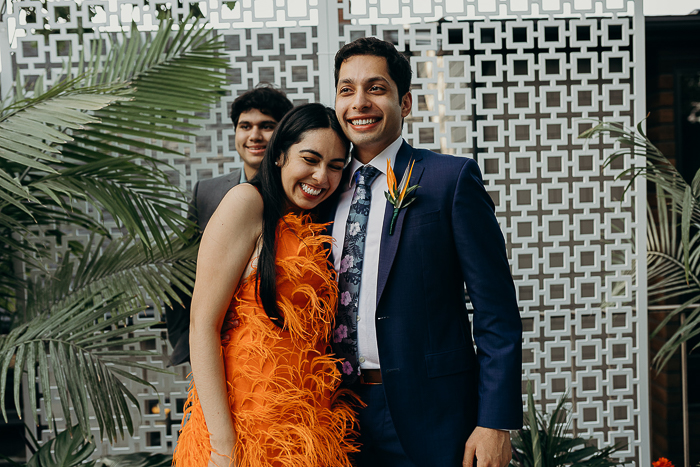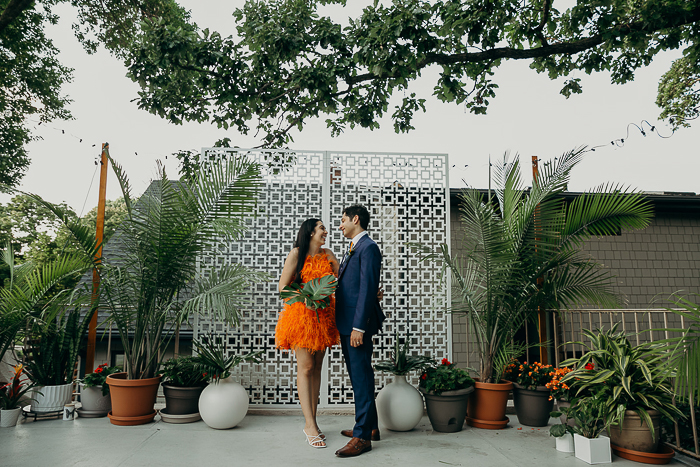 Shop similar dresses: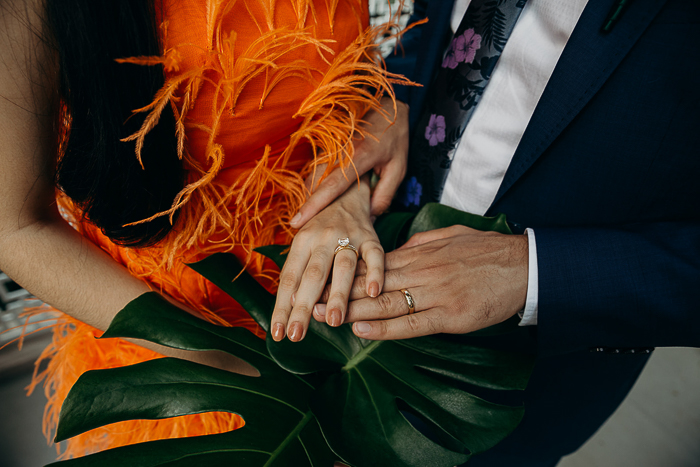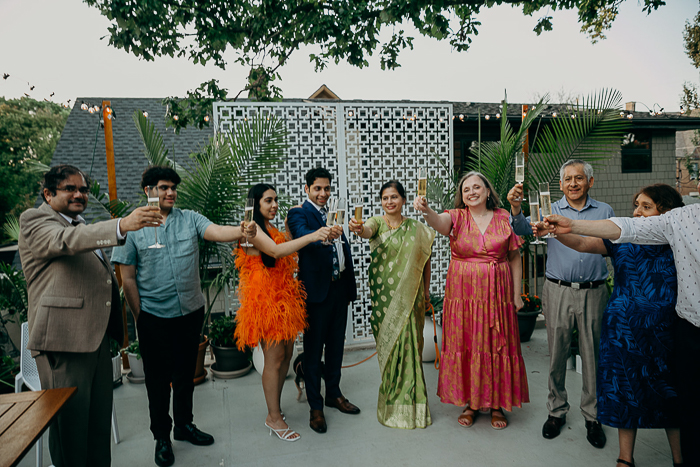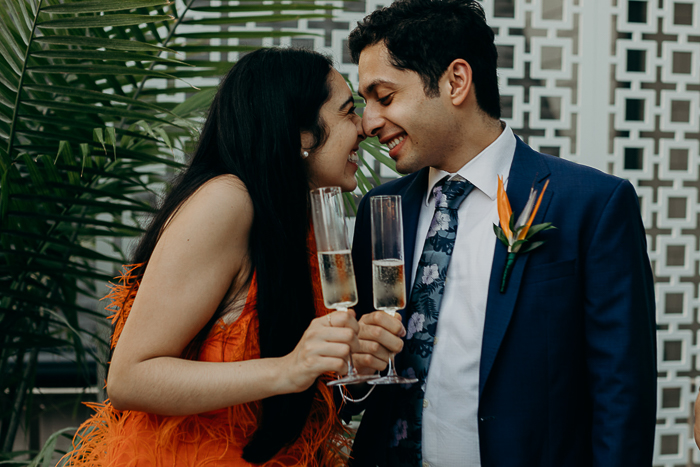 Being Flexible And Open To Change
The first day we met, someone said to us, "We have a plan; the plan may change." We've held on to that through our entire relationship, and it was certainly our motto while planning this wedding. We had a conversation about what we wanted our wedding to be like and discussed expectations with our families, which helped us get ahead of a lot of conversations! We stayed flexible and were able to remind ourselves what would be important the day after the wedding—being married!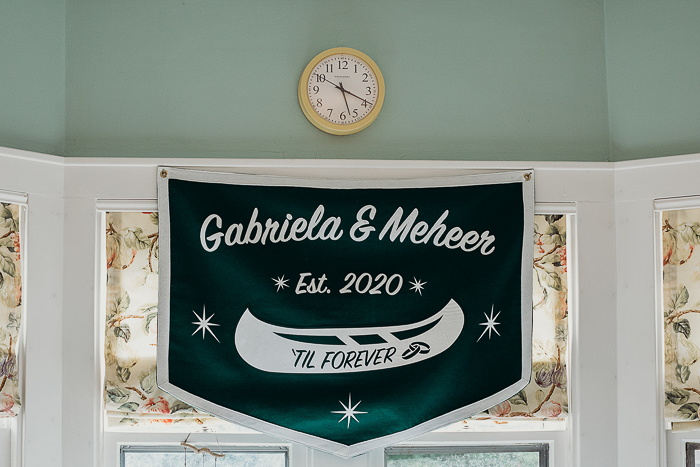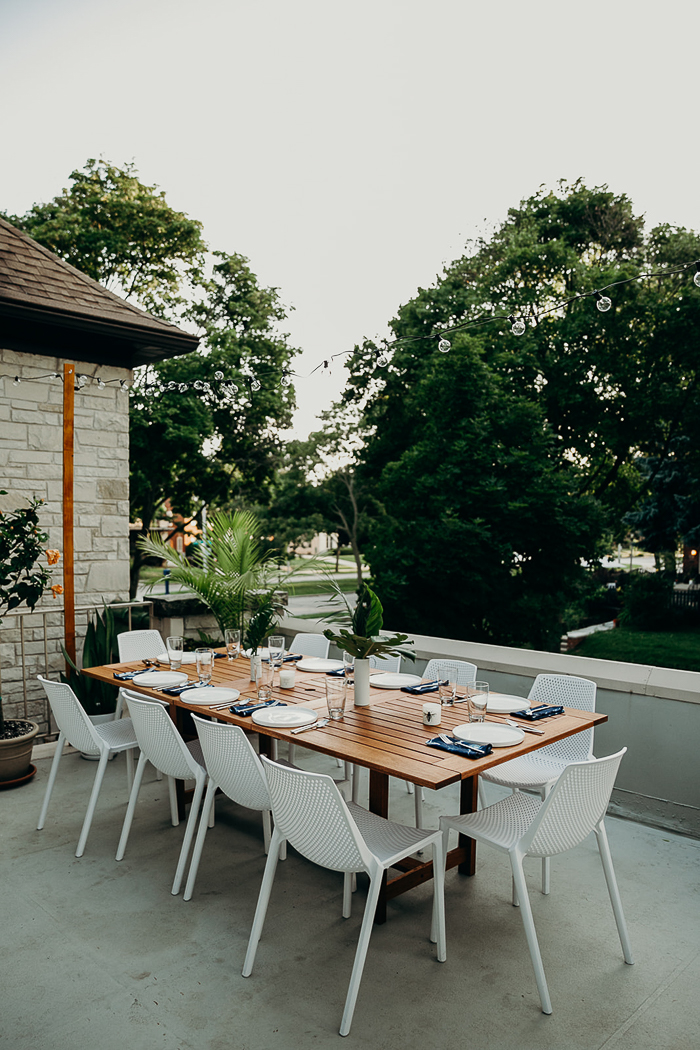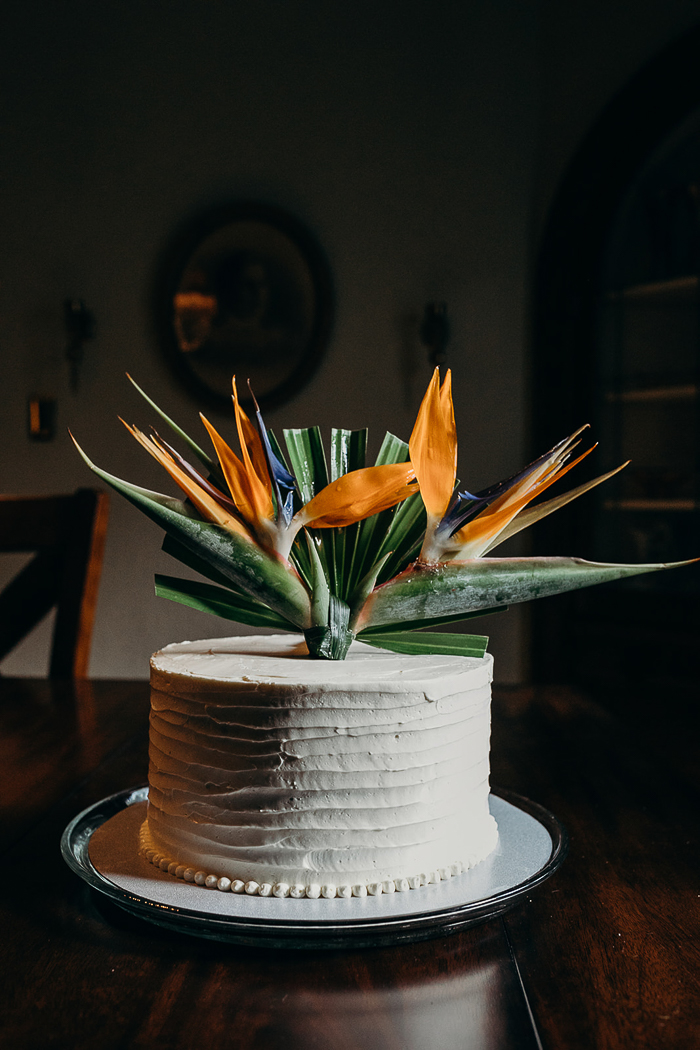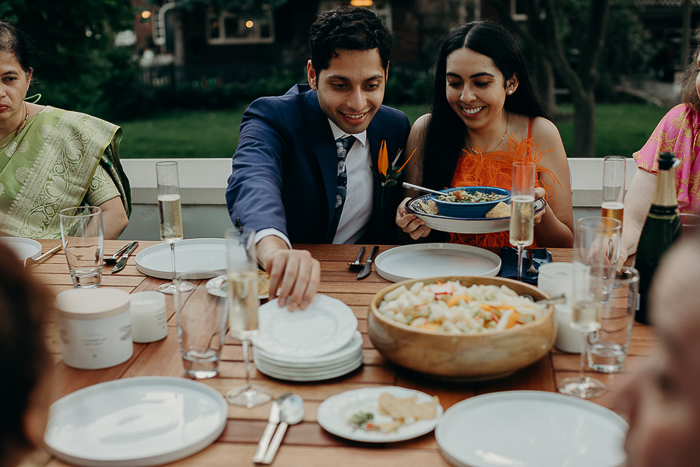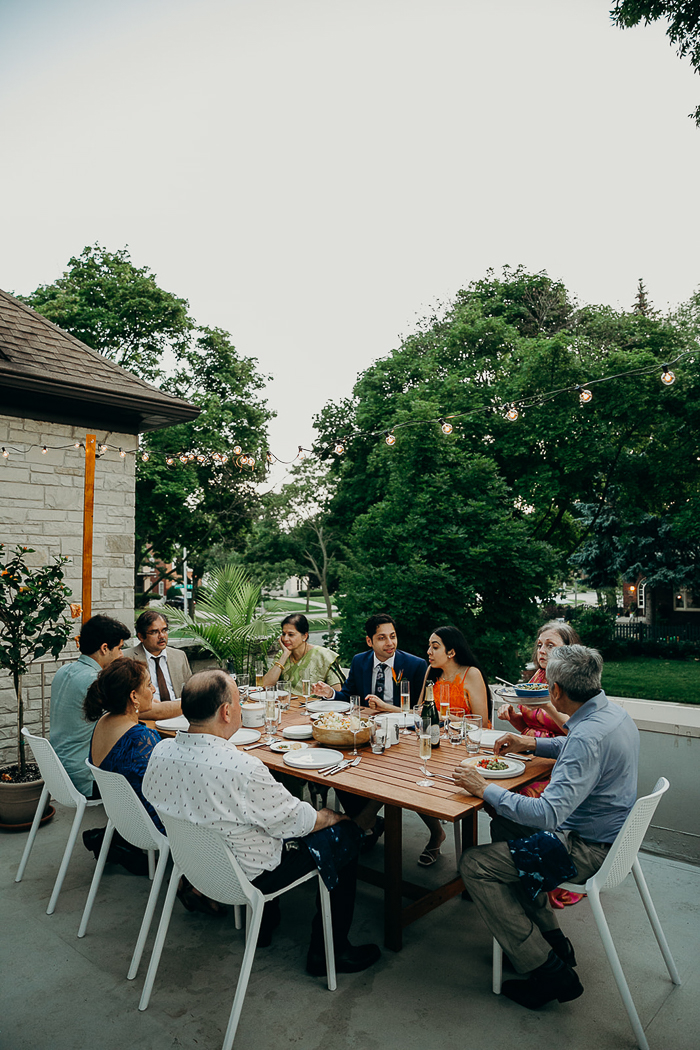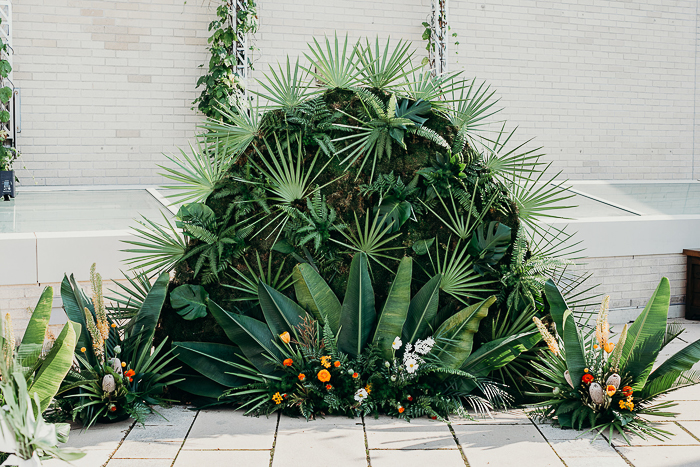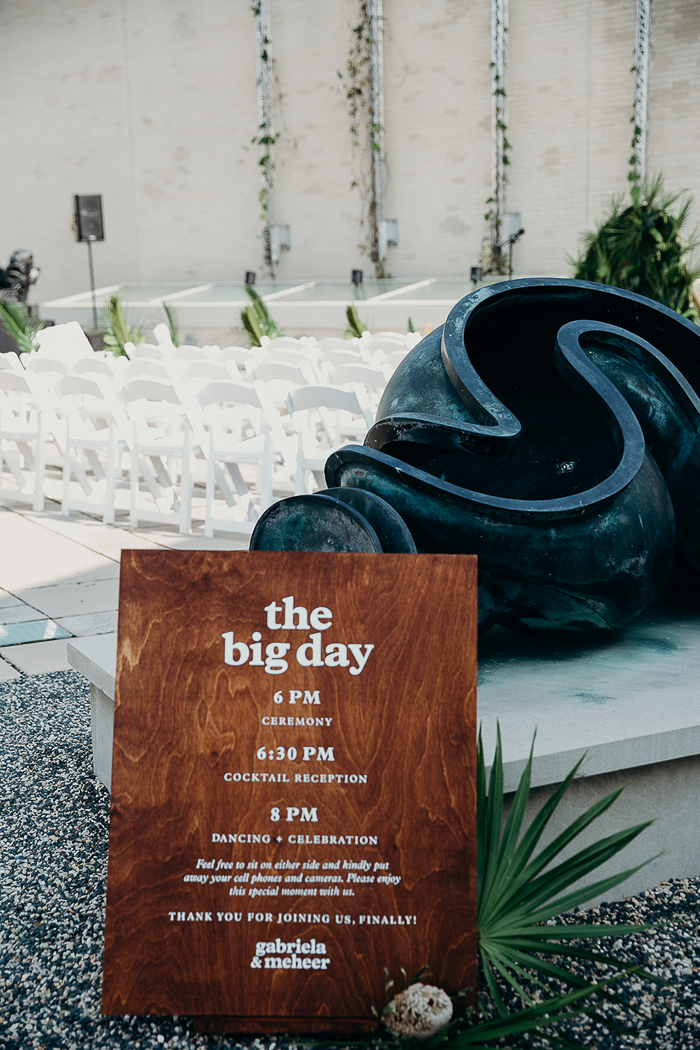 A Venue Change That Really Paid Off
Six weeks before the wedding, we had to find a new venue. Gabriela's mother was calling every place she could possibly think of. We ended up working with the team at MMoCA, and they were incredible. They did everything they could to answer our questions and work with our coordinator to make the replanning as stress-free as possible. In the end, we can't imagine having it anywhere else.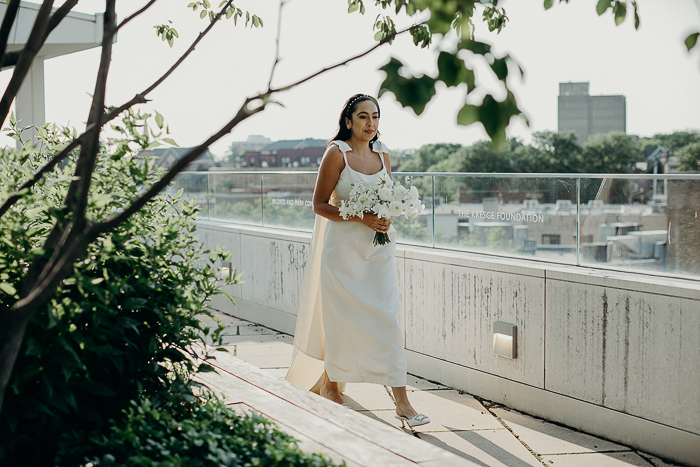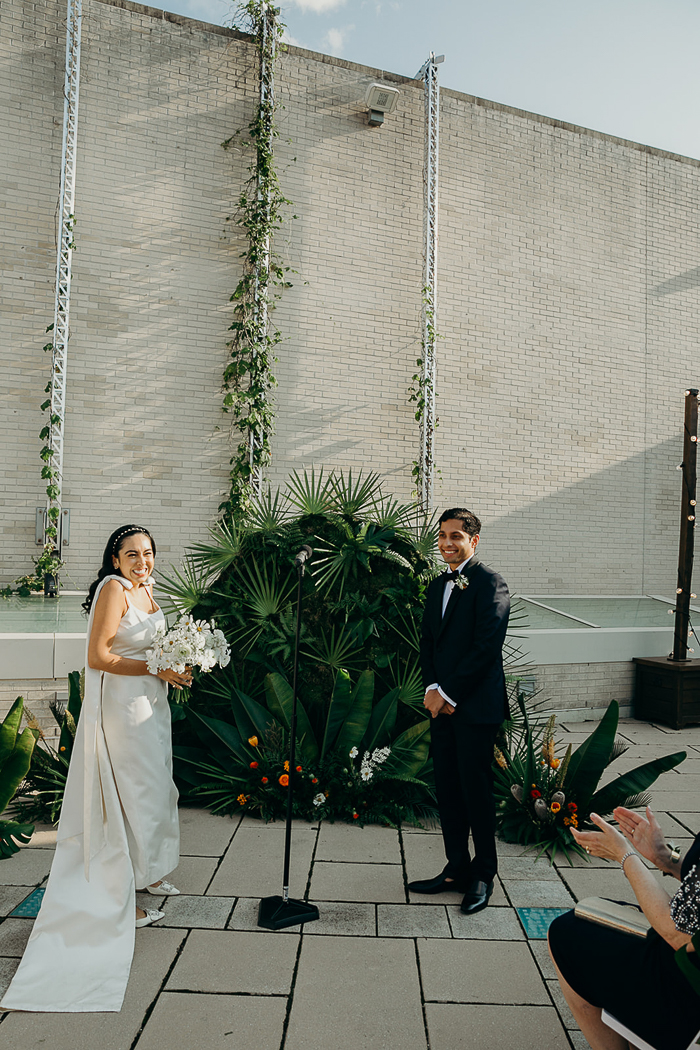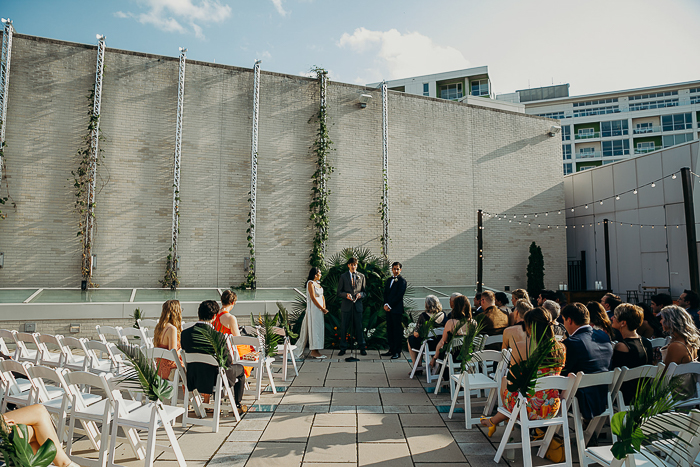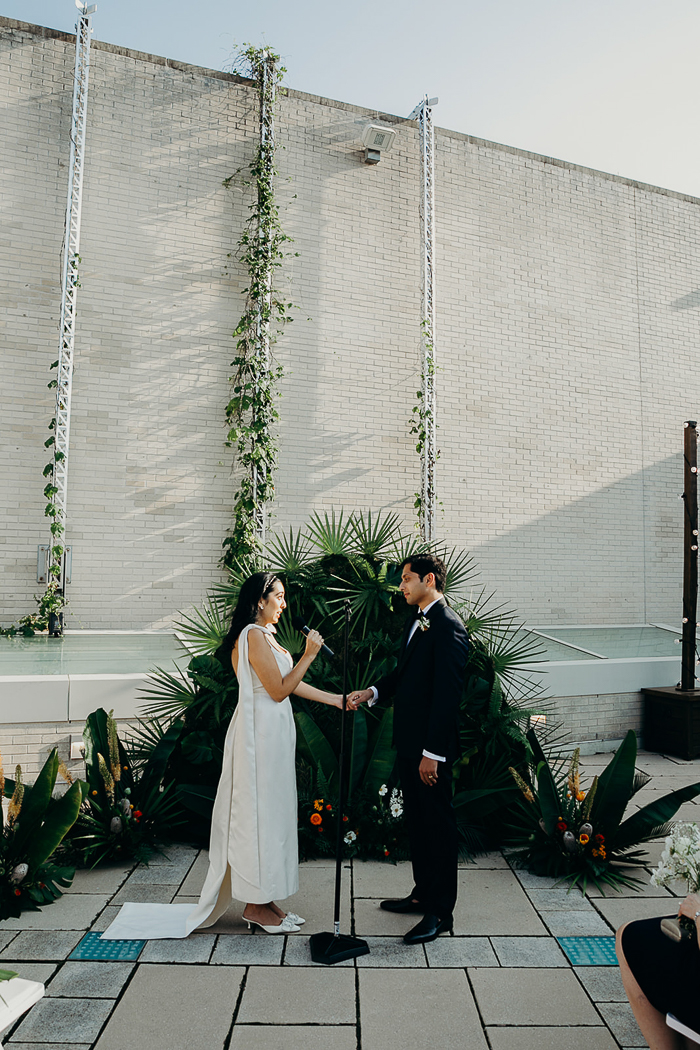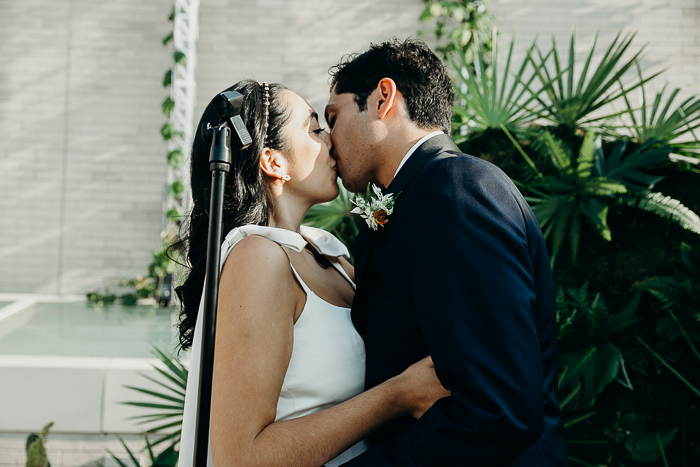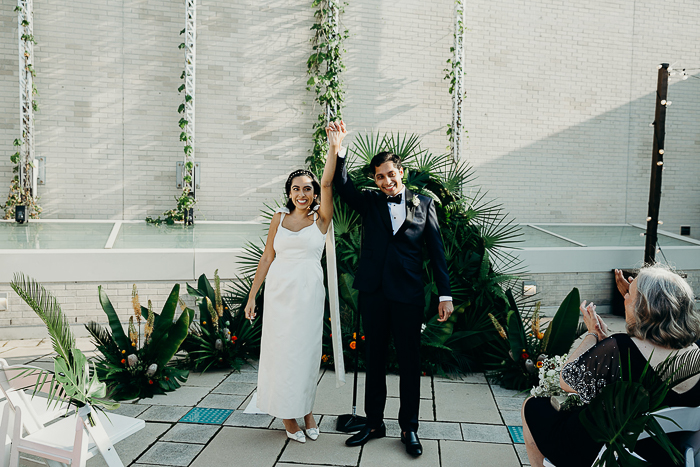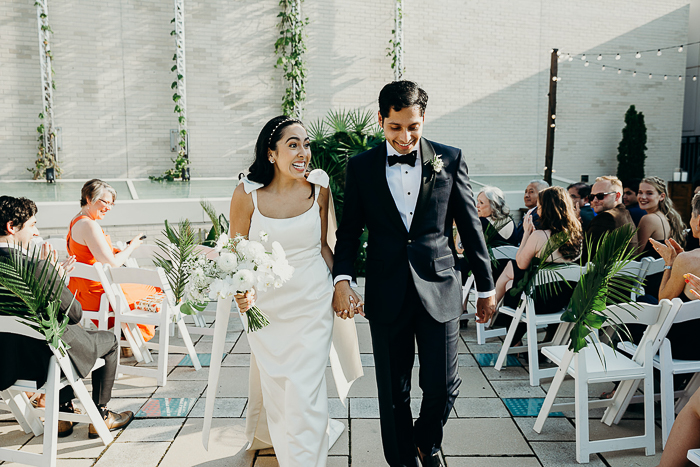 Creating A Wonderful Guest Experience
Gabriela is very detail-oriented, so she spent a lot of time thinking about the guest experience. After delaying the celebration for a year, being able to bring our friends and family together safely is something we're incredibly proud of. Everything after that was just icing on the cake!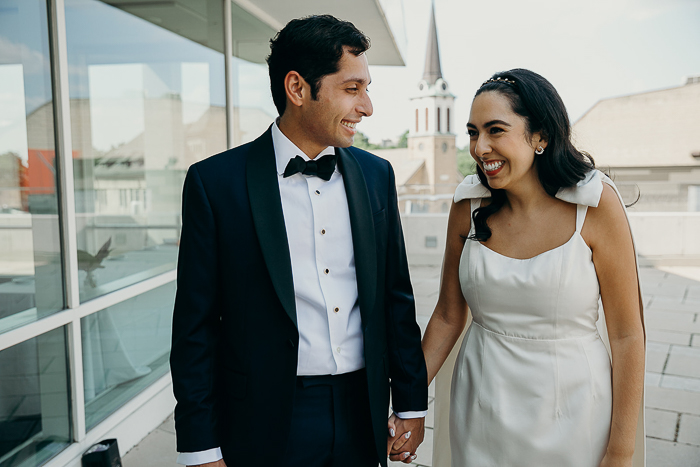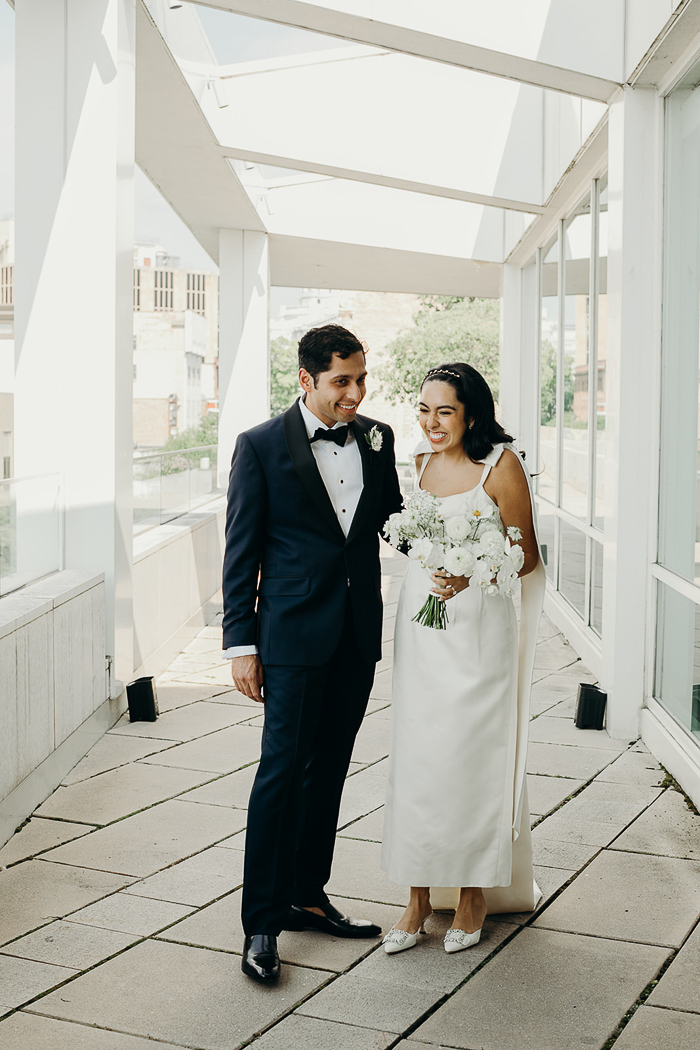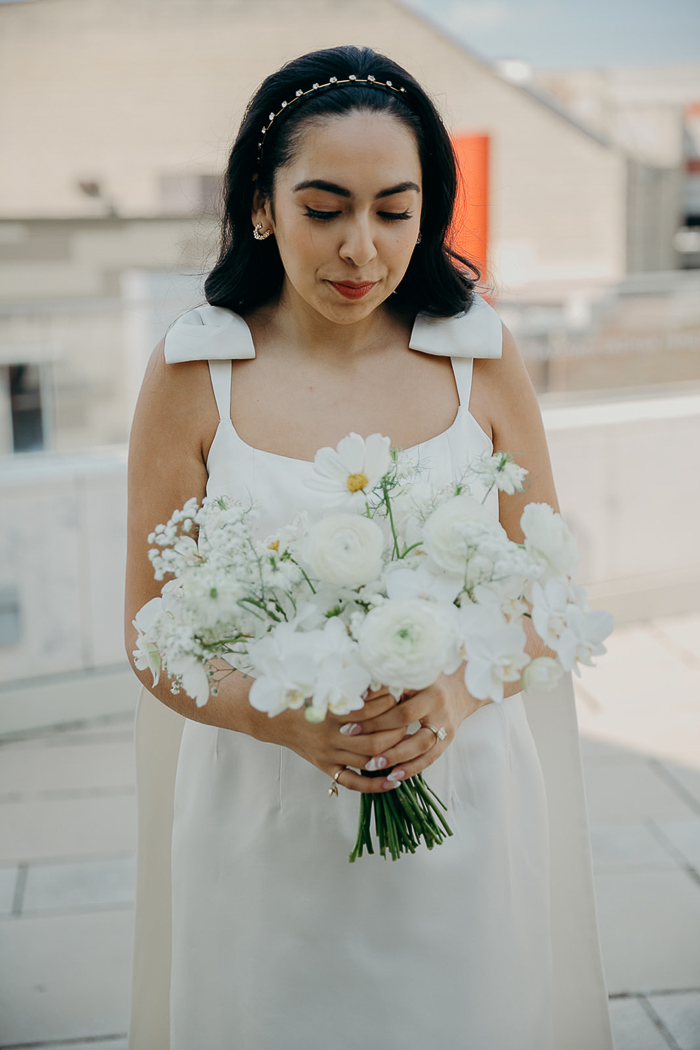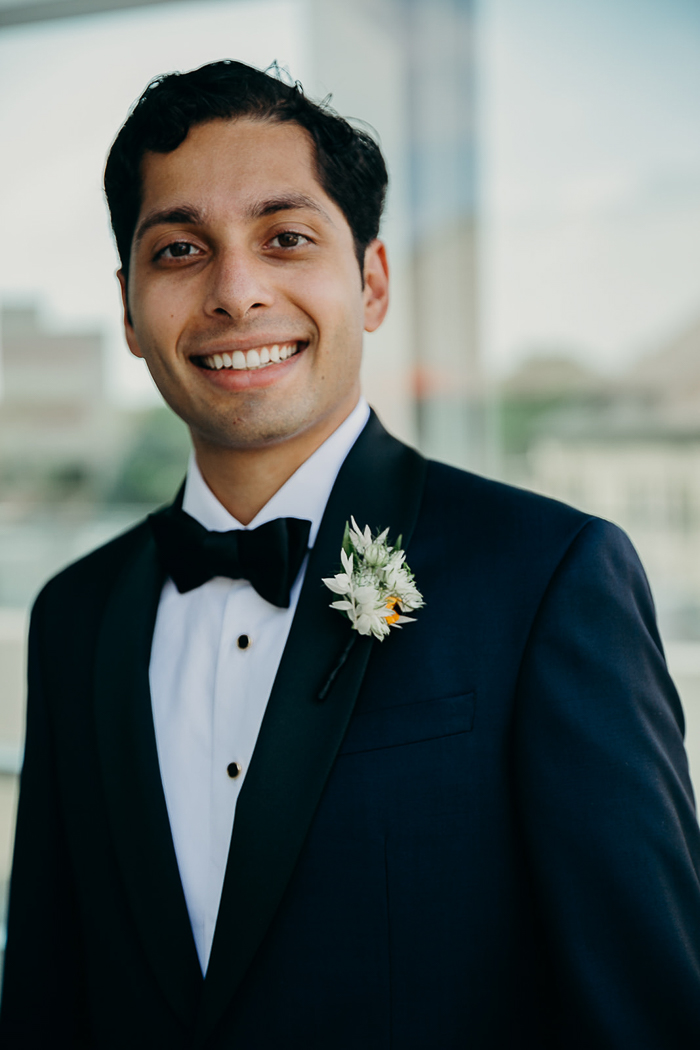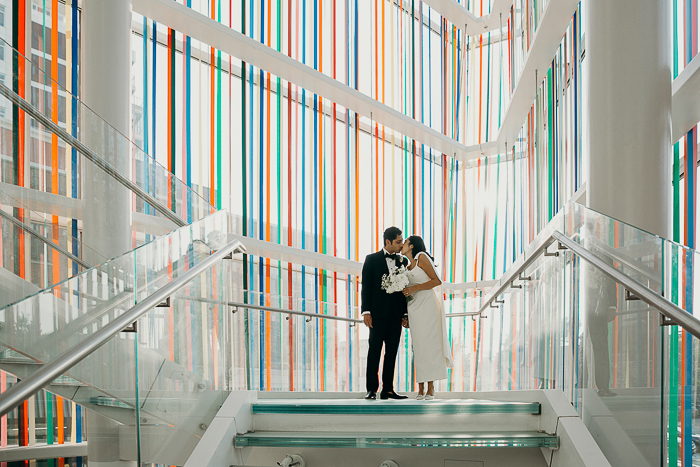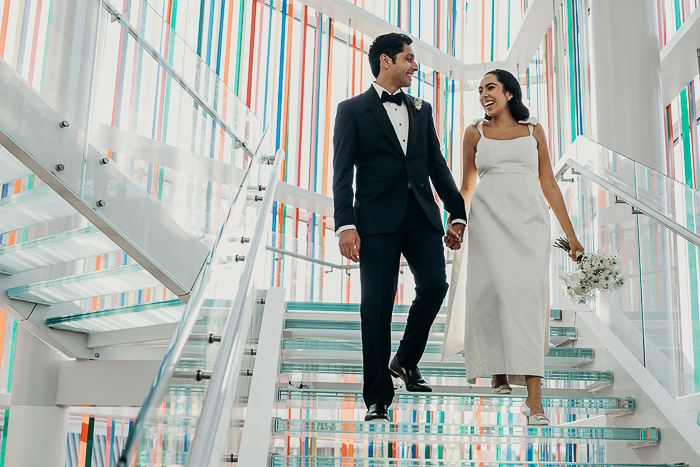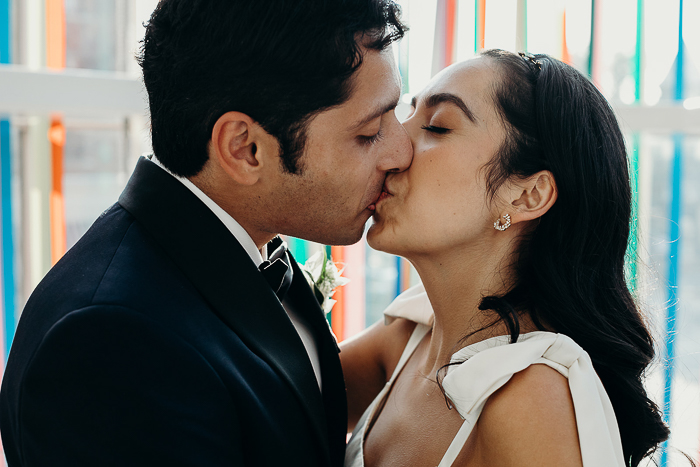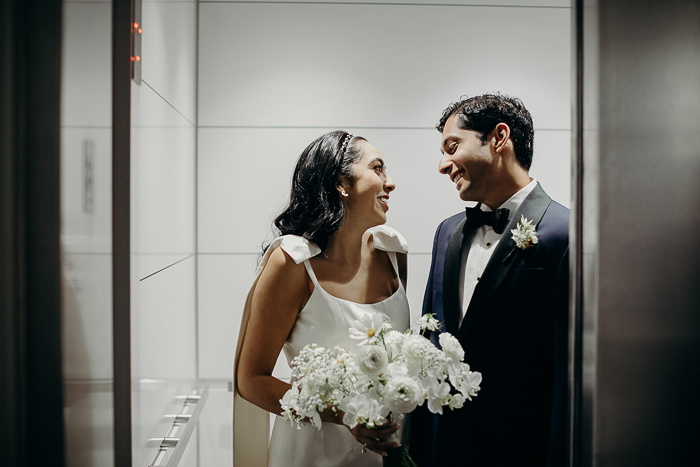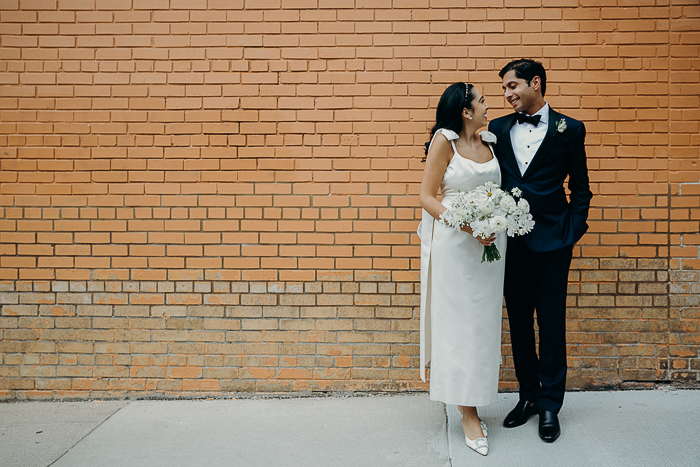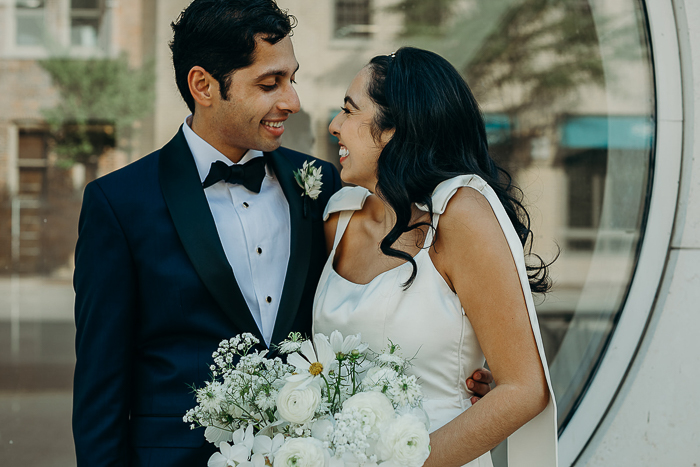 A Relaxed Cocktail Reception At The Modern Wes Anderson-Inspired Wedding
We did a cocktail reception because we wanted people to mingle and visit after so long apart. It gave us so much flexibility in food. We did a late-night mac and cheese bar, dessert table, and an old-fashioned bar!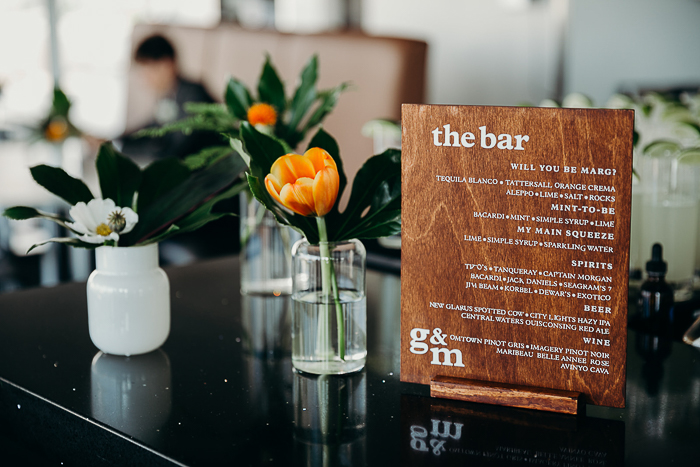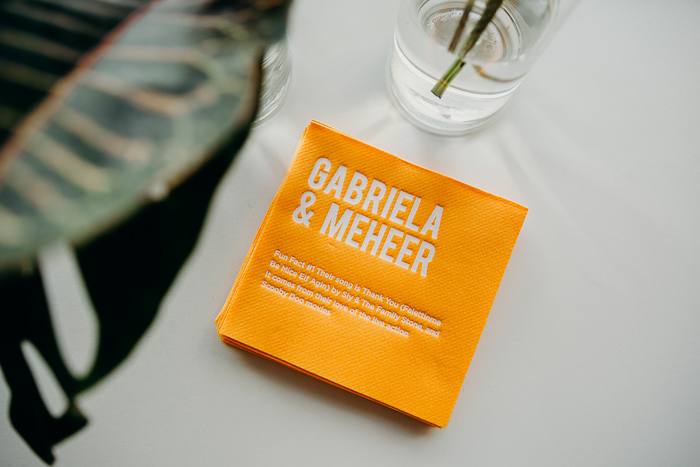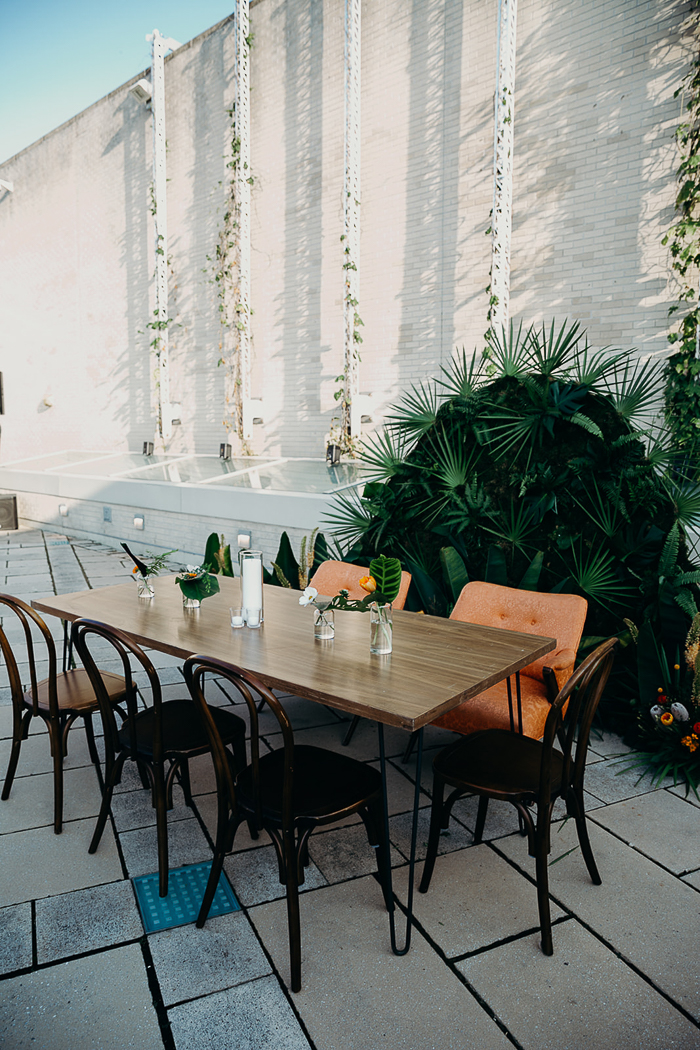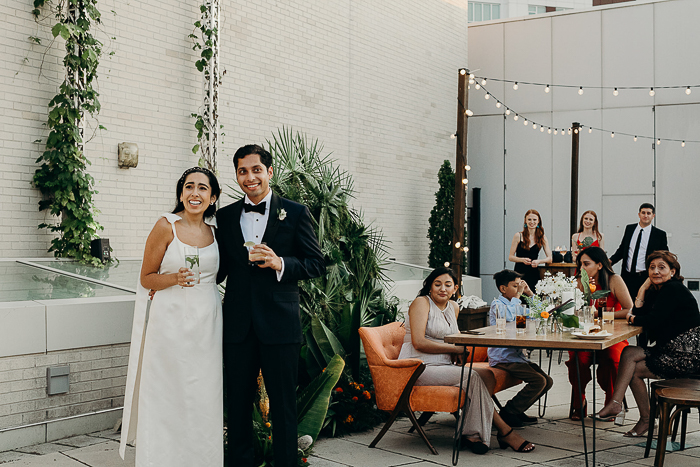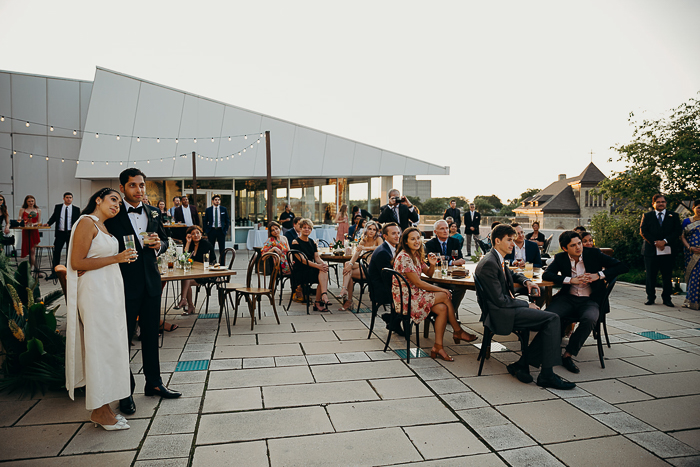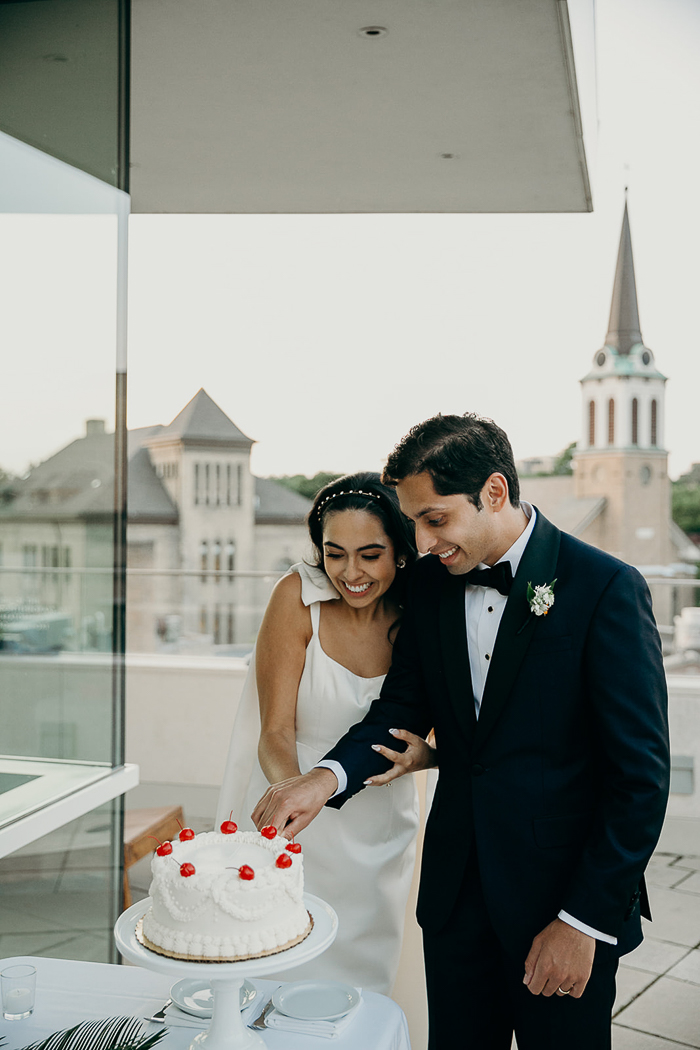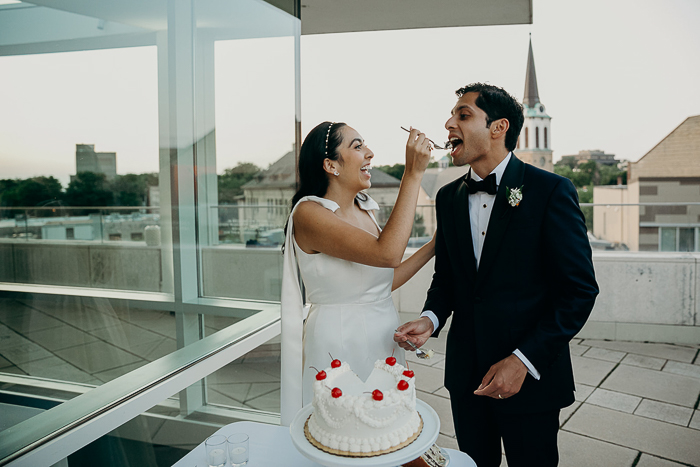 Memorable Wedding Moments
It's hard not to say everything, in part because the whole day was so special, but also because it went by so quickly! When we did our first look before the wedding, we had a few moments that just felt so special and private. There was also a moment when all of our friends and family were finally together dancing outside under the lights when we looked at each other and felt so happy to have everyone together to safely celebrate finally. We felt so loved then.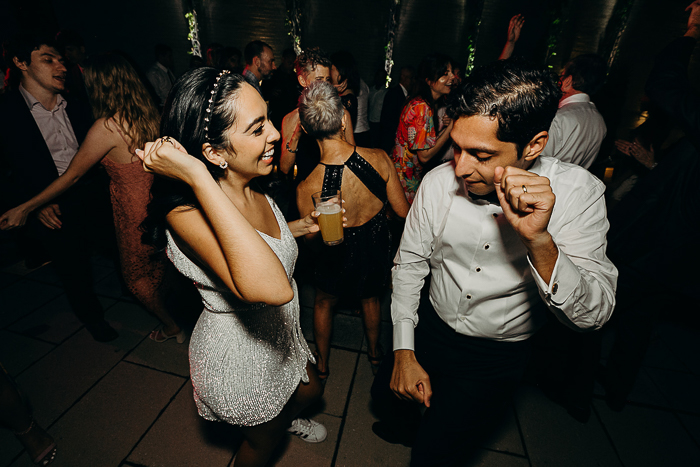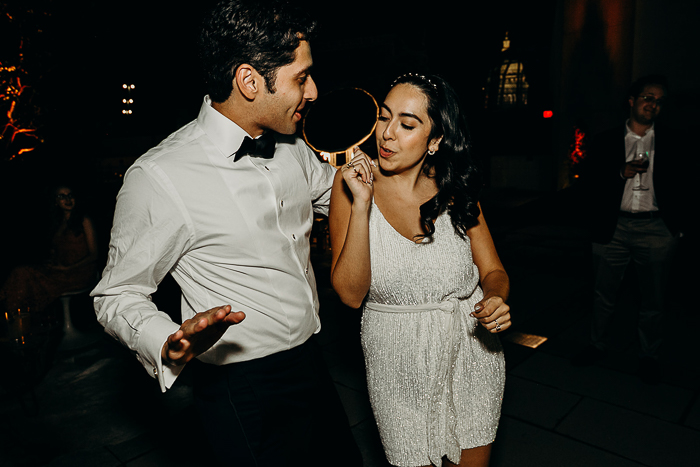 Congratulations to Gabriela and Meheer's stunningly modern Wes Anderson-inspired wedding. Massive thanks to Audre Rae Photography for these beautiful photographs and for giving us a peek into their big day.
Couples now are facing all kinds of different challenges. Having an open mind and being creative is key during times like these. And if the vision you have for your wedding is far from cookie cutter, start with an unexpected venue or unconventional theme —the kind that makes your wedding a unique experience and not just simply an event. Choose a style, venue, and timeline you and your partner vibe with, and let the rest fall into place.