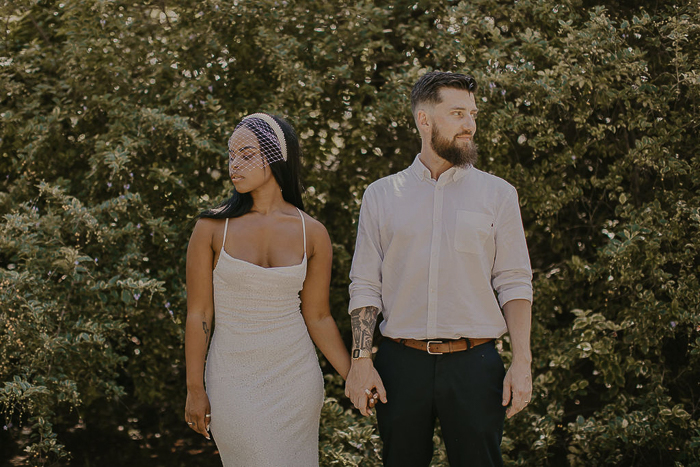 There's something about backyard weddings that we find oh-so-romantic–especially when the venue is a home with significant meaning to the couple. After getting engaged in November 2020, Abi and Brad knew they didn't want to wait to tie the knot. So the couple said "I do" in a minimalist Durban wedding two months later at Abi's childhood home.
With the help of Just Peachy Events SA, the couple transformed the backyard into an elegant ceremony and reception space full of simple black, white, and gold decor–letting South Africa's lush foliage be the true highlight of the day.
So whether you're looking to save money on the venue or you want to get married somewhere personal that holds a special place in your heart, this one's for you. One look at these photos from Christy Hosking Photography will have you ready to plan your own backyard micro wedding.
The Couple:
Abi and Brad
The Wedding:
Durban, South Africa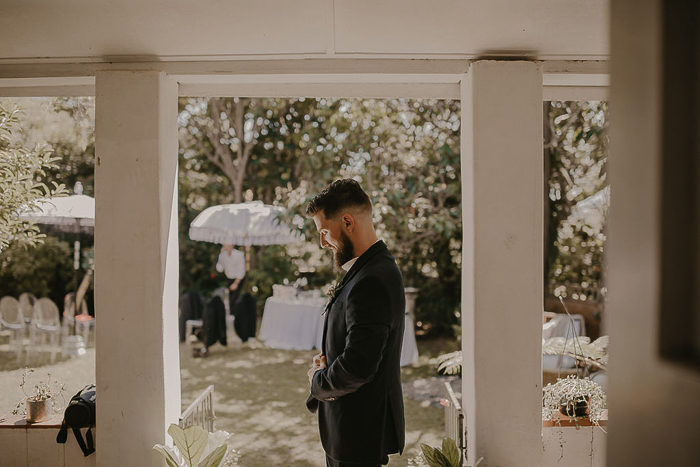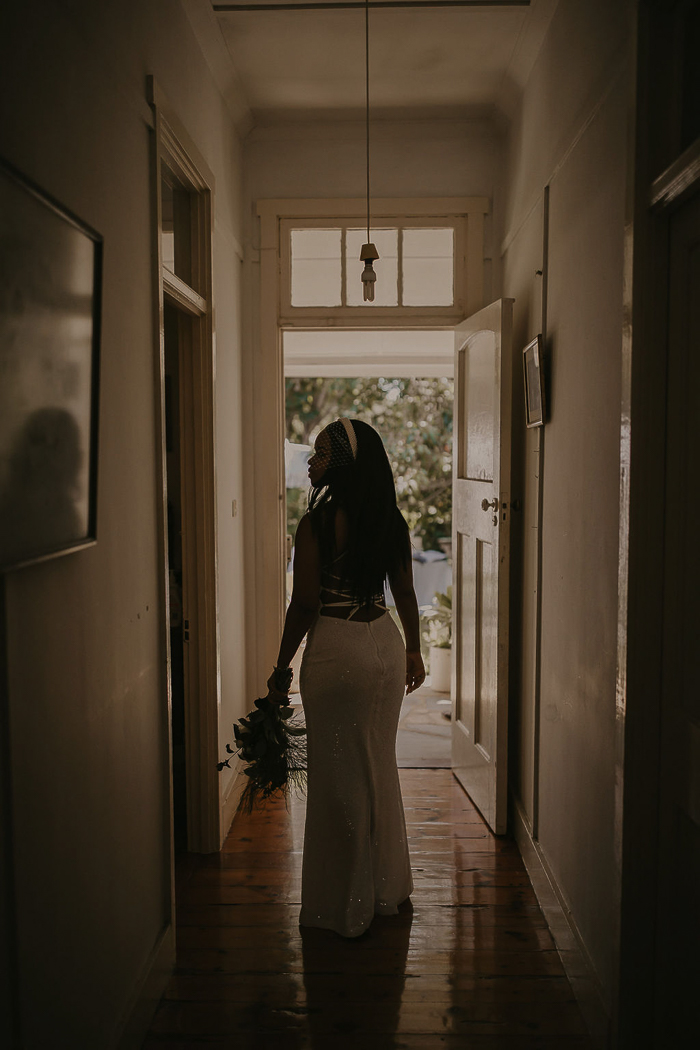 The Bride On Hosting A Minimalist Durban Wedding
We had been together for seven years when we got engaged in November 2020 and had planned to have a big wedding in June of 2021. South Africa was then placed on a level three lockdown due to COVID-19. We had plans to buy the family home I grew up in and we knew that we didn't want to wait to get married. So we decided the week of Christmas to go ahead and do an intimate ceremony on January 8th with our parents and my husband's two brothers.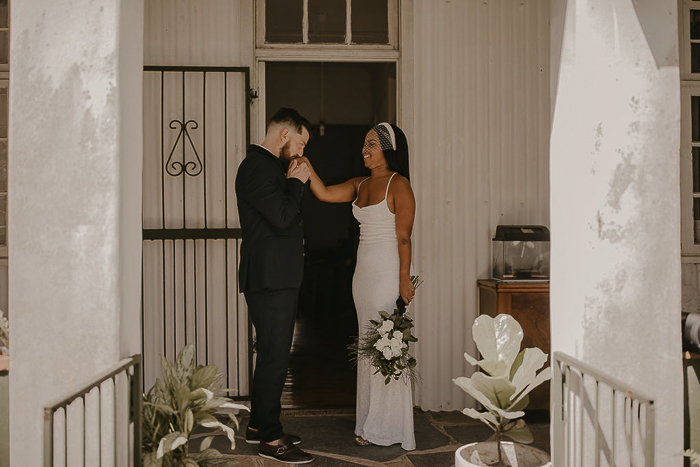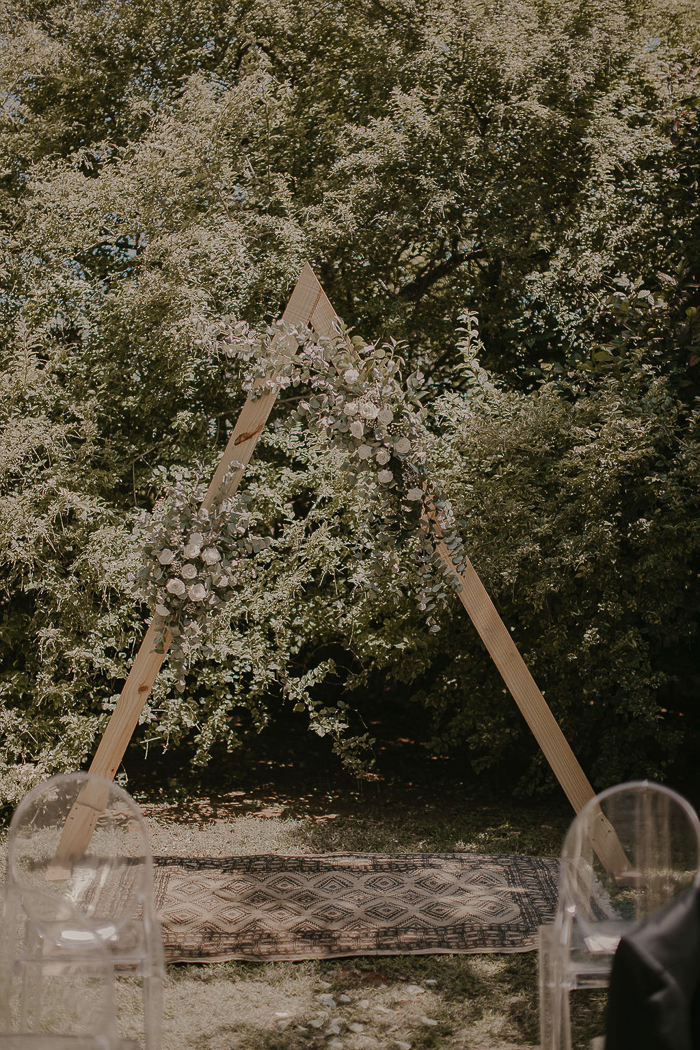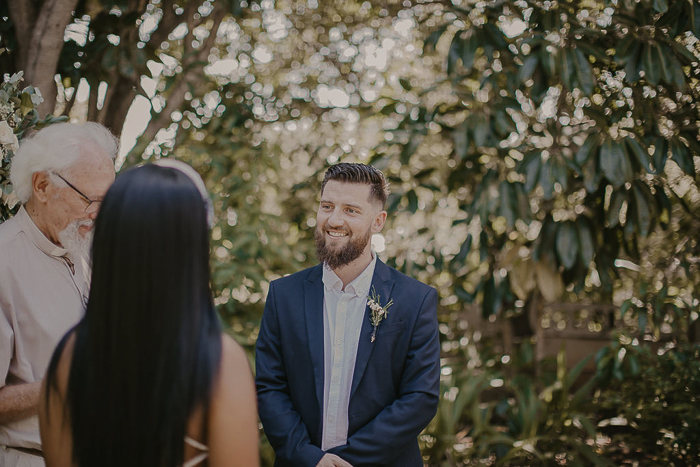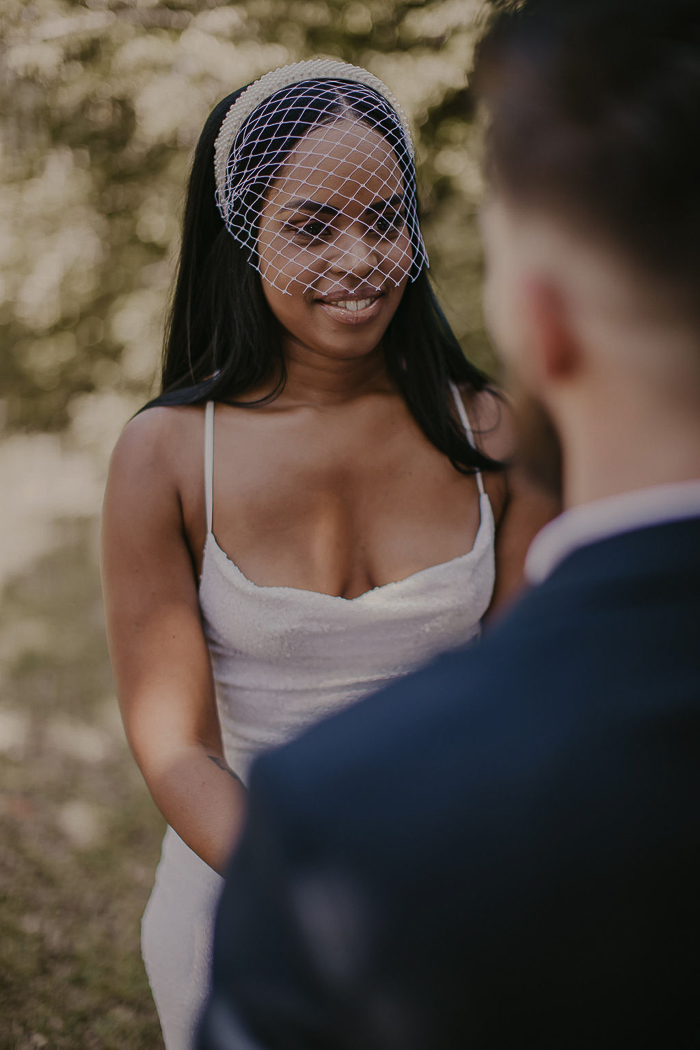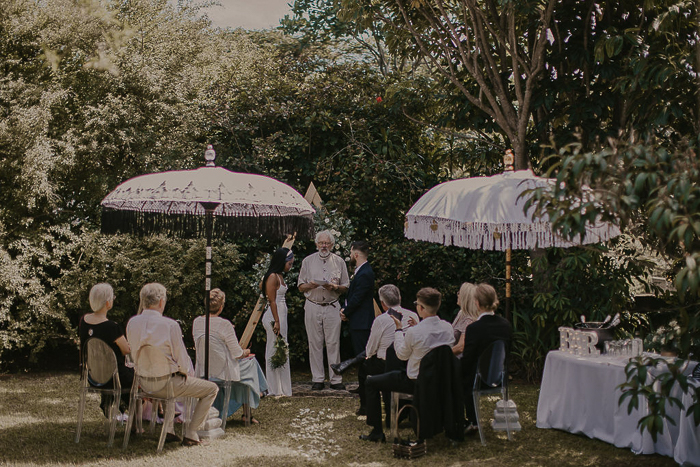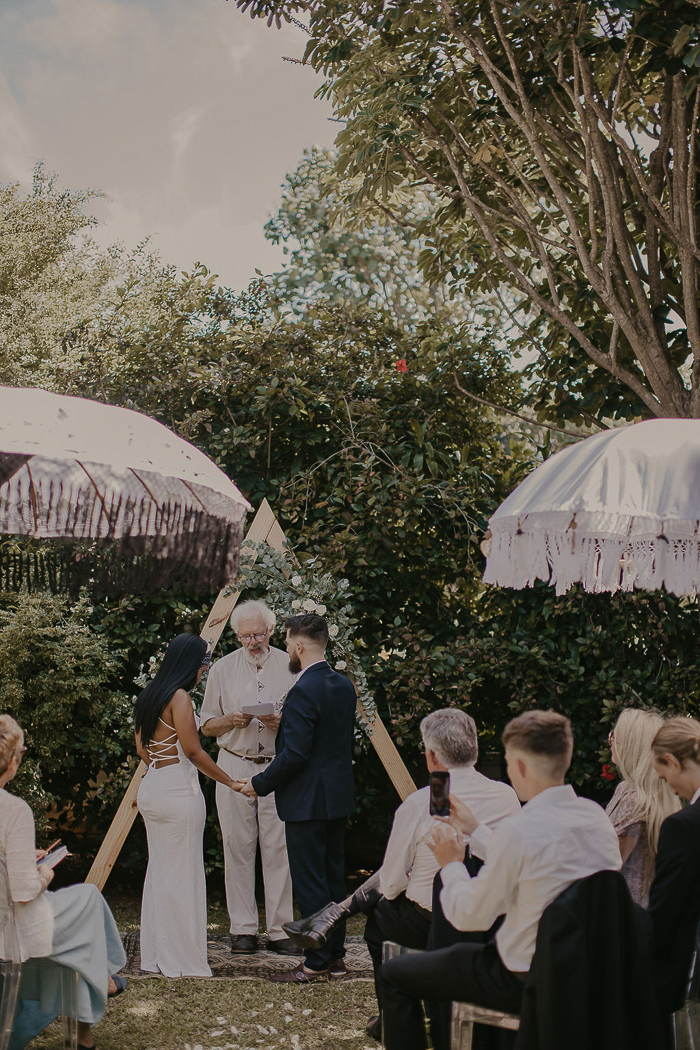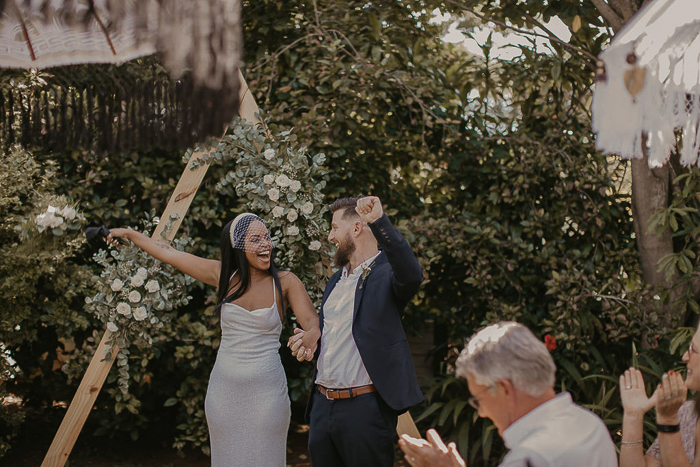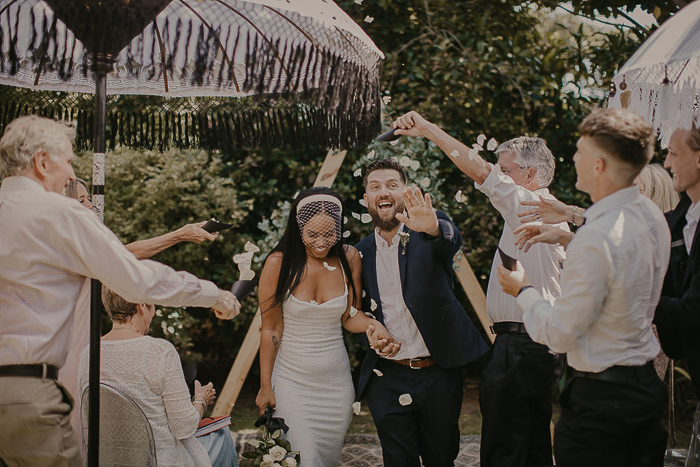 Letting Nature Be The Highlight Of The Decor
For the overall theme, I wanted the color scheme to be simple and minimalistic to match our style. That's why we chose white, black, and gold for the table settings, florals, and wedding cake. January brings the summer rain in Durban, and the foliage in our garden was so lush that I wanted the landscaping to do most of the talking.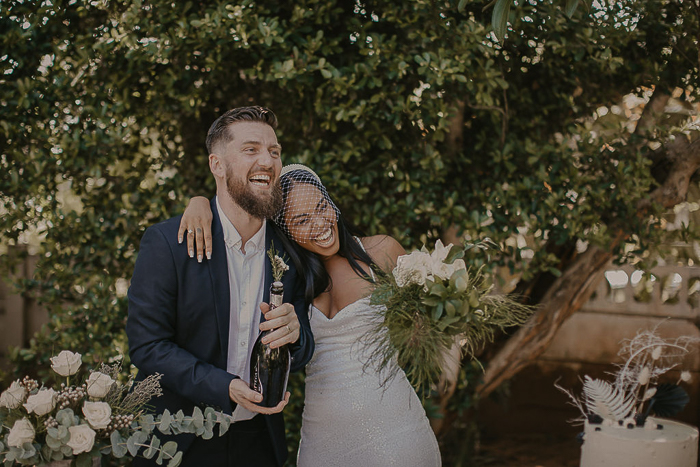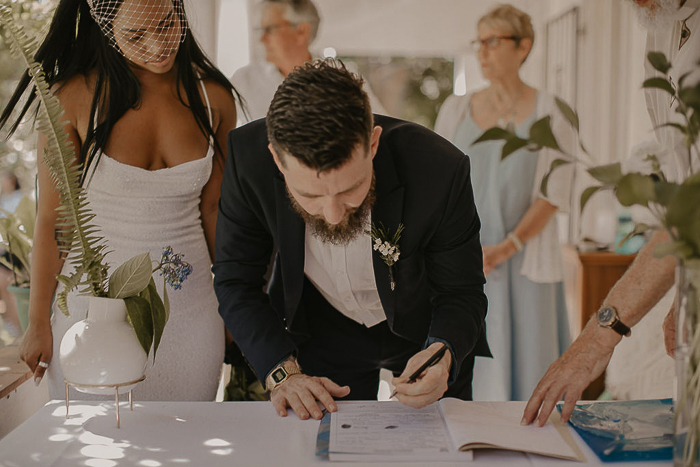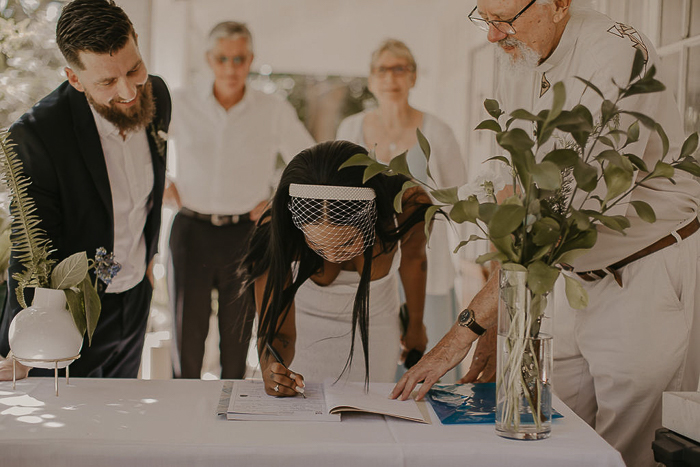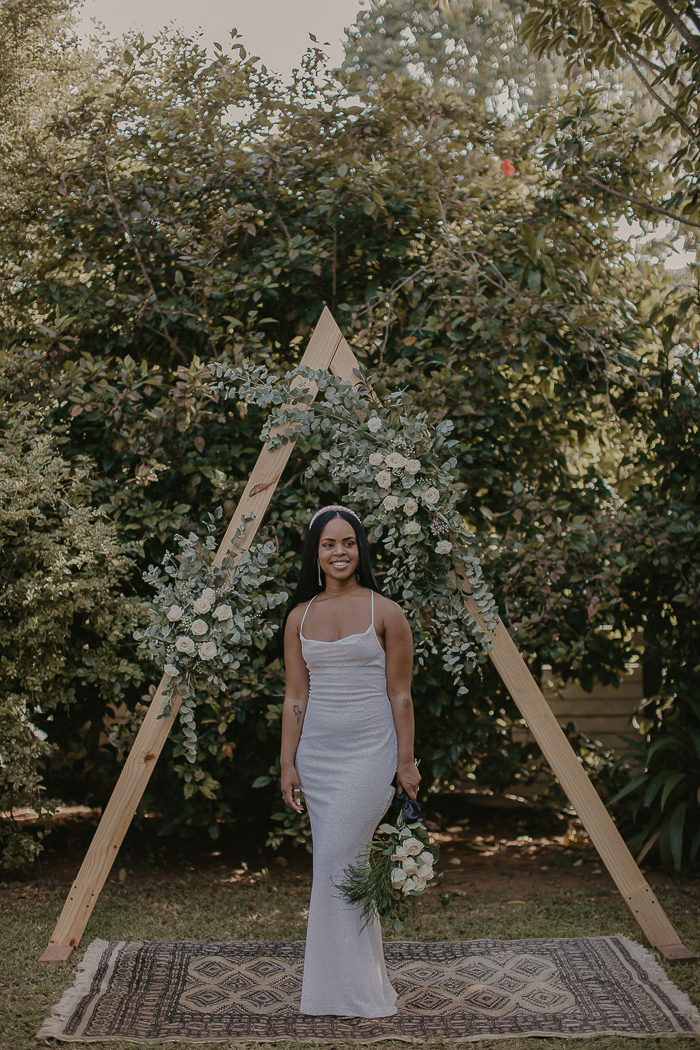 Shop similar dresses: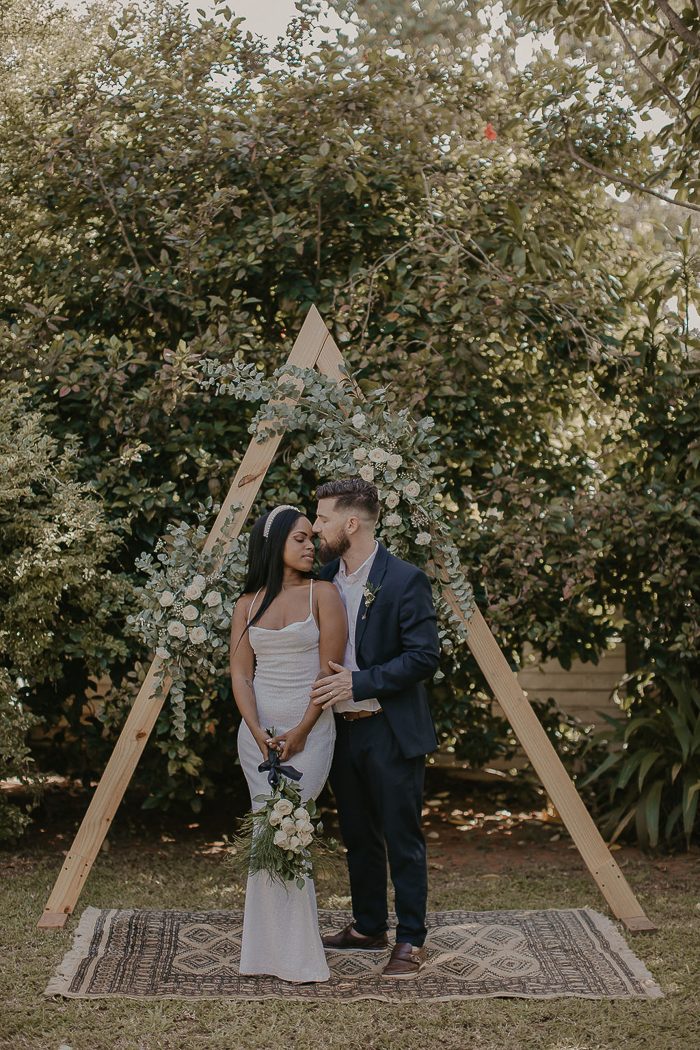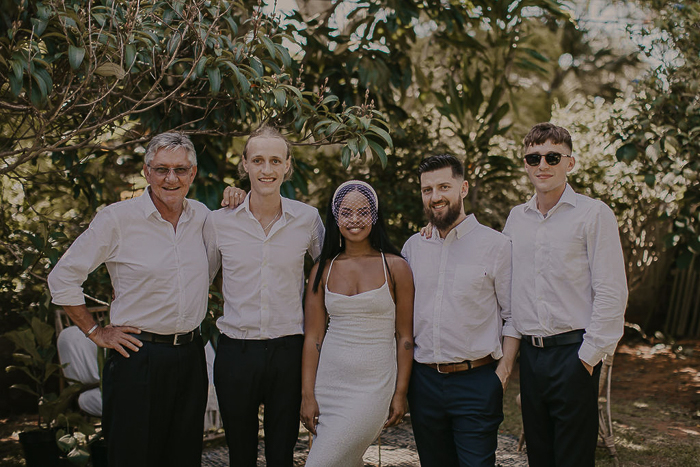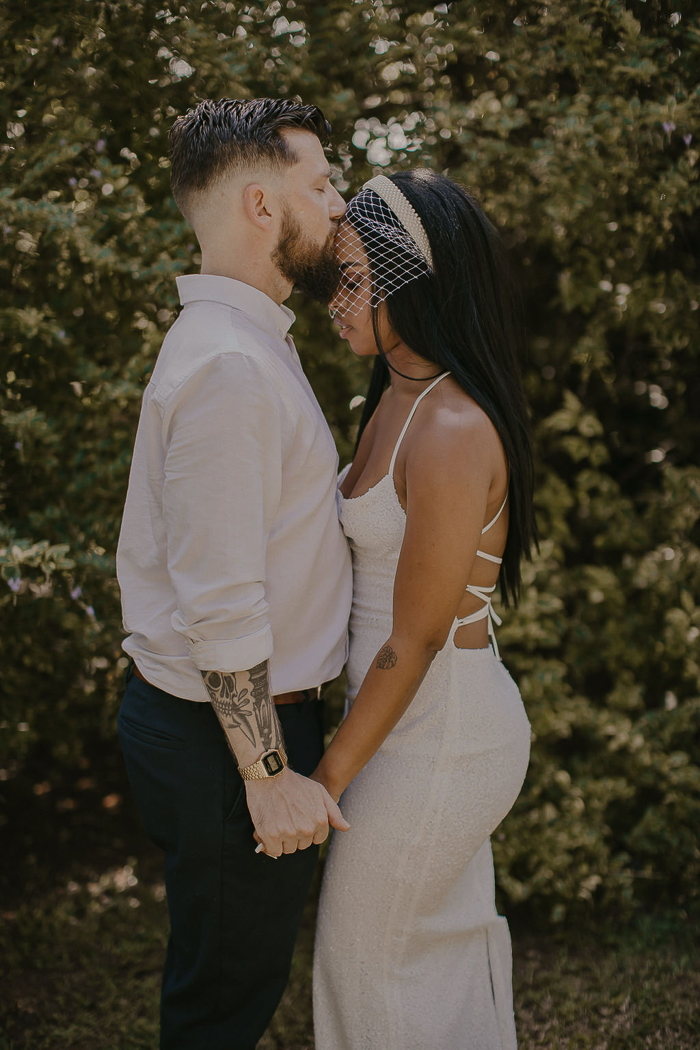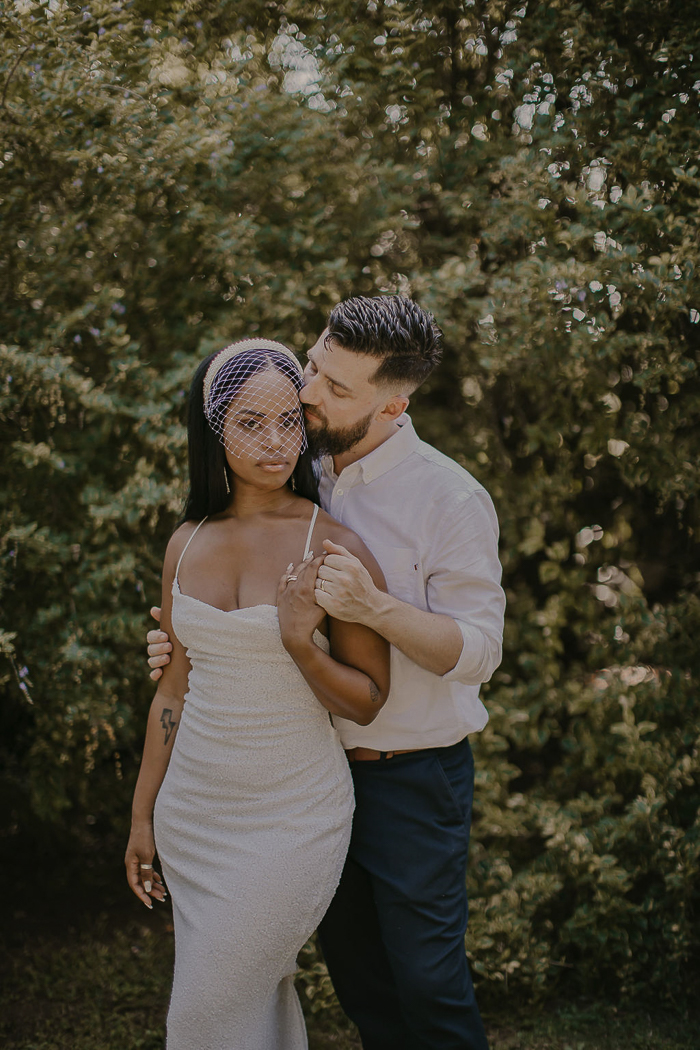 A Special Wedding Ring
My wedding band was a gift from my mom for Christmas. It was her wedding ring from her marriage to my late father who passed away in 2013, so this was very special to me.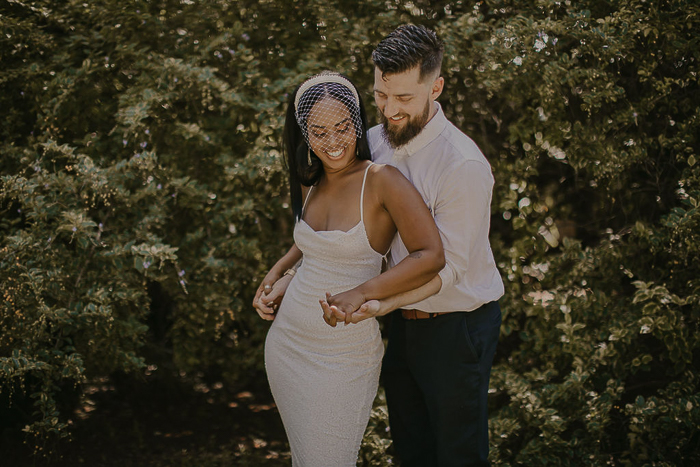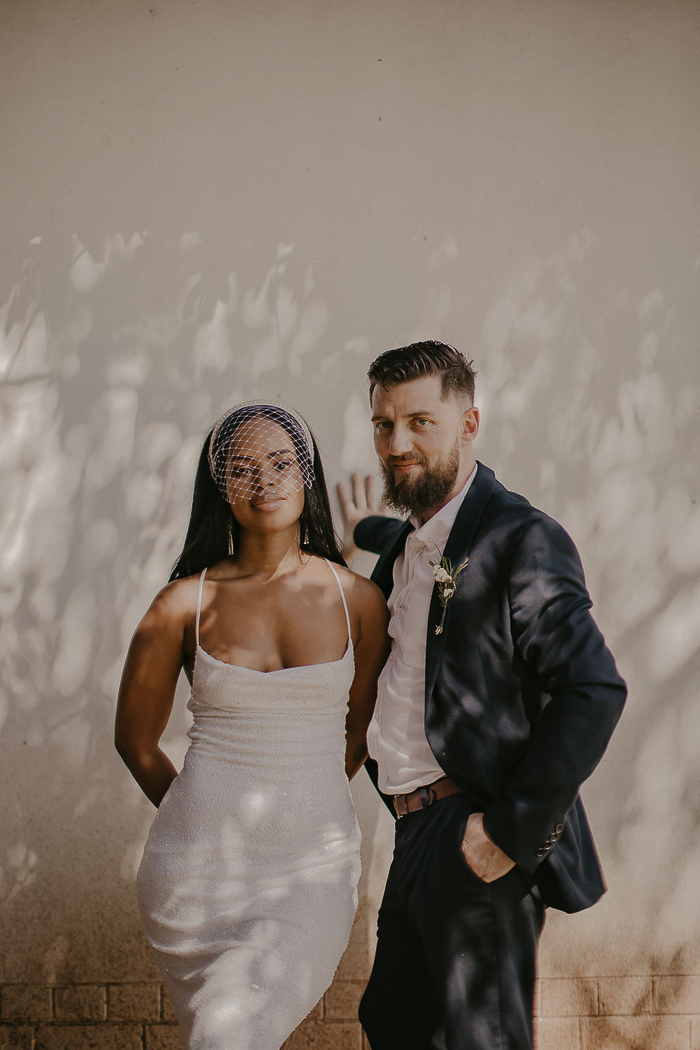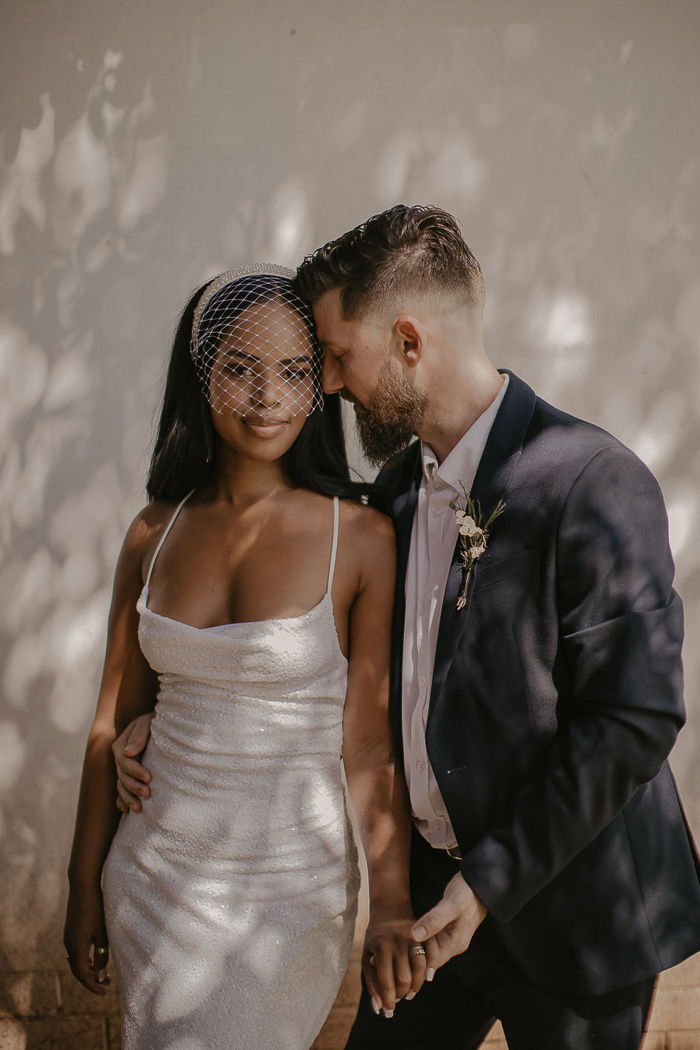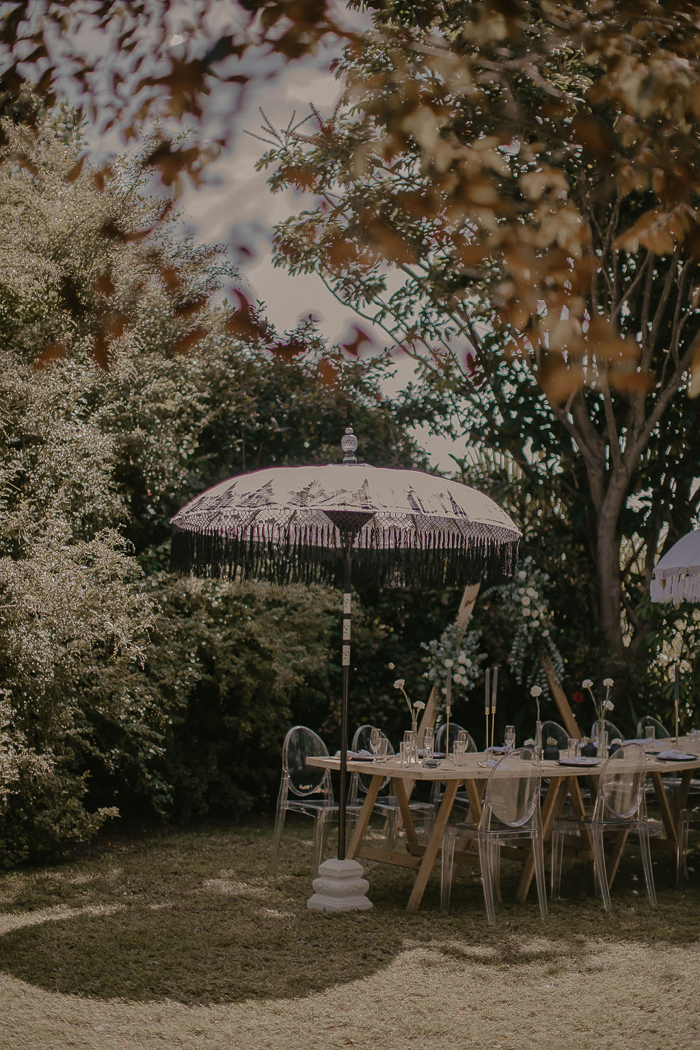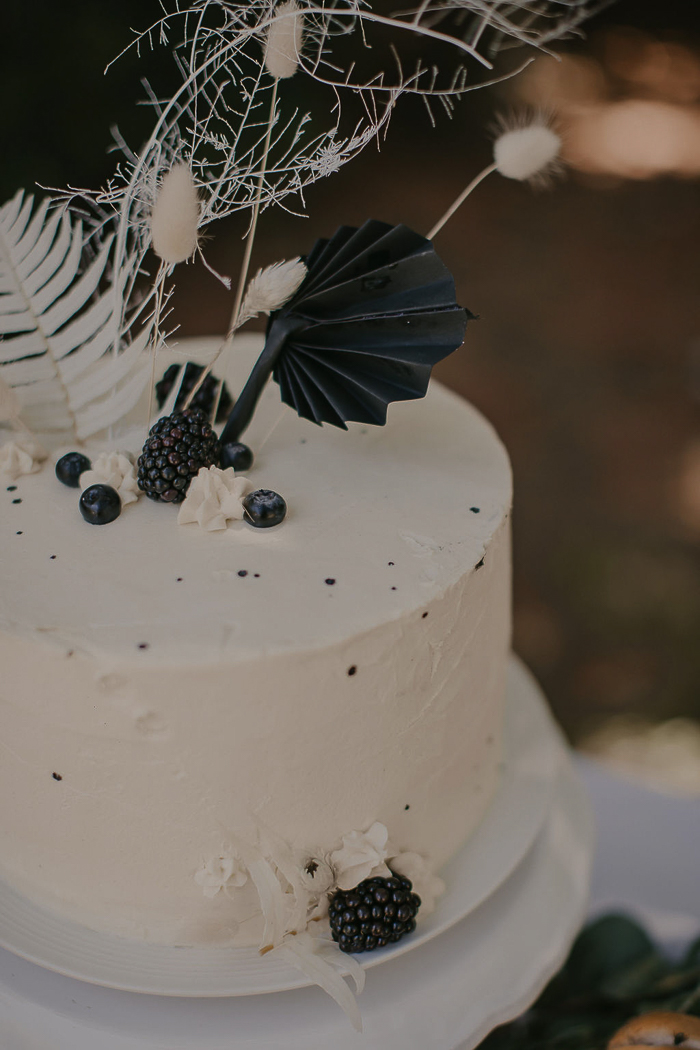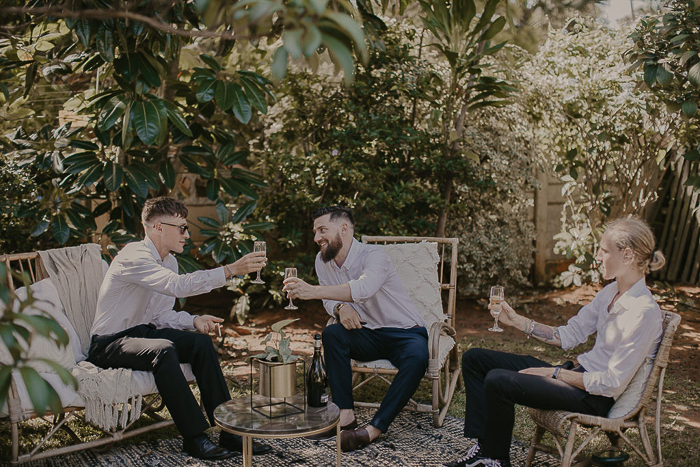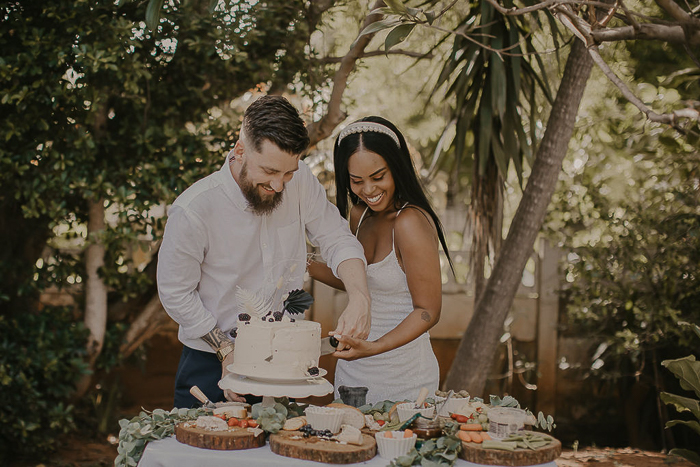 Congratulations again to Abi and Brad on their minimalist Durban wedding! We're so thankful that Christy Hosking Photography was there to capture the intimate affair. To get started planning your own backyard wedding, be sure to check out this ultimate guide! Then, reach out to an expert wedding planner to make sure you don't forget any special details.