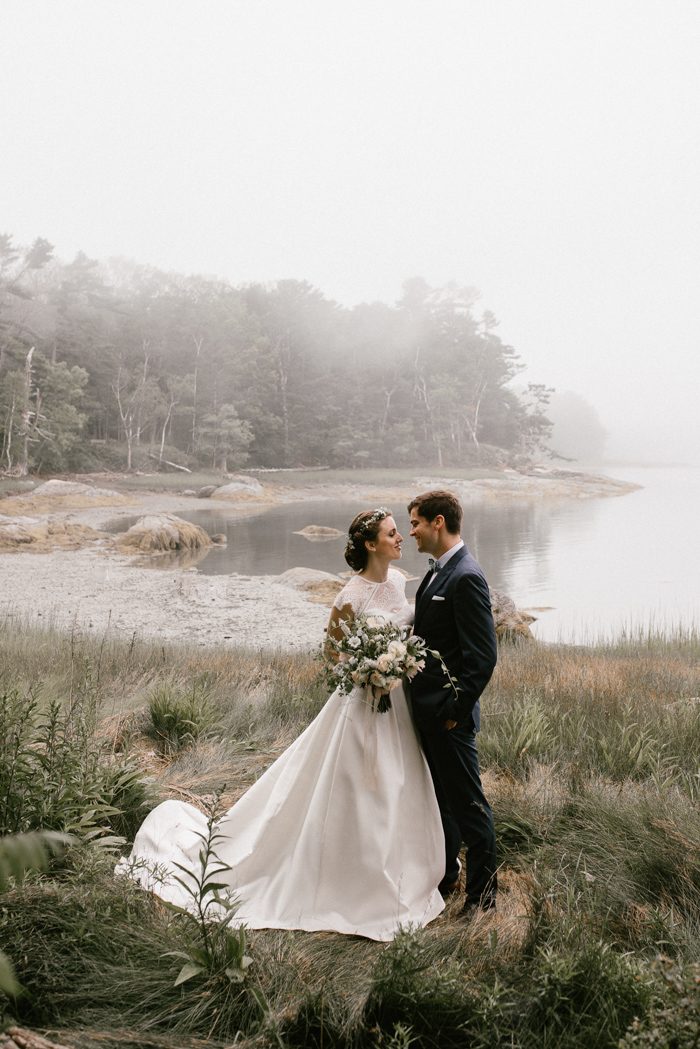 If you've ever wondered whether having your wedding at home was right for you and your fiance, you need to see all the beauty Lindsay Hackney Photography captured in Chelsea and Cameron's at-home wedding! The couple's intimate ceremony took place at Bowdoin College Chapel, which reminded the couple of falling in love in England, and the rest of their celebration was located on the bride's family farm. The soft mist, the towering trees, the open meadows, and the waterfront views gave every moment of this wedding an ethereal feel and the fact that the groom and mother-of-the-bride were in charge of planning the entire celebration made it truly unforgettable. We also love that Chelsea chose a sophisticated W too wedding gown and lace topper for the ceremony and then changed into a more casual (but equally gorgeous) BHLDN beaded dress for their post-ceremony photos and reception. Every detail of this wedding looked effortless and cozy in the loveliest way, which is one of the most compelling reasons for having your wedding at home!
The Couple:
Chelsea and Cameron
The Wedding:
Bowdoin College Chapel and Private Residence, Freeport, Maine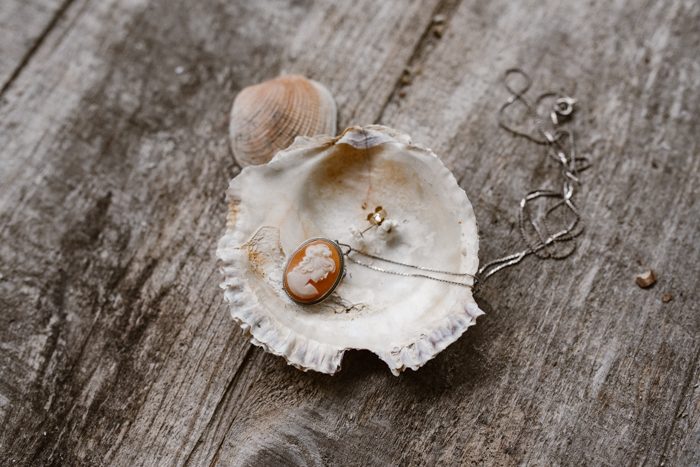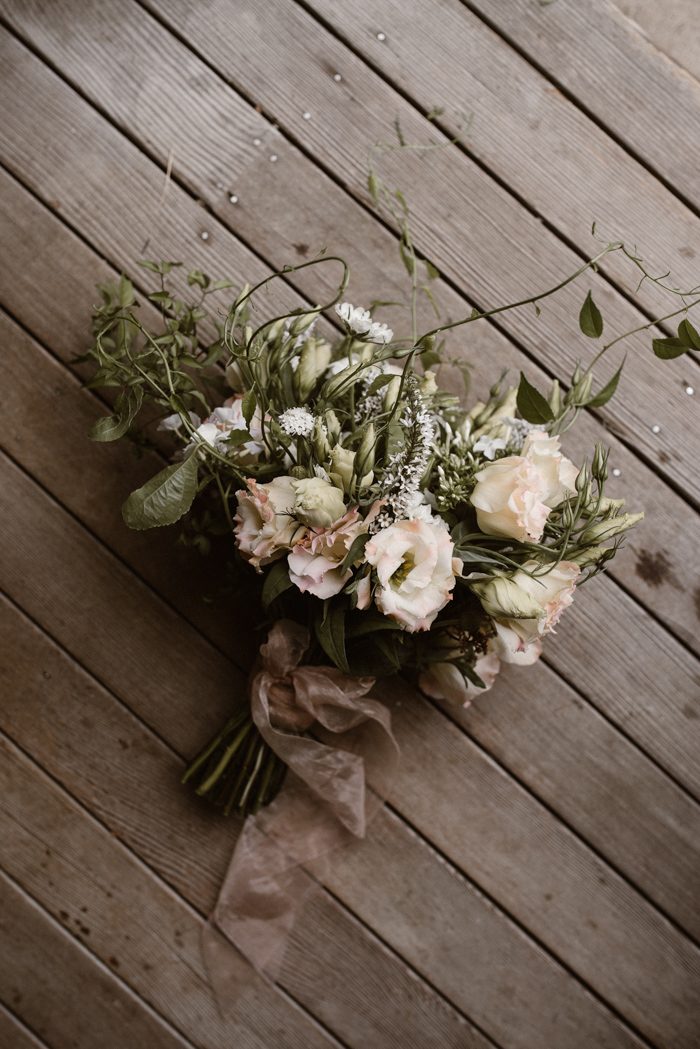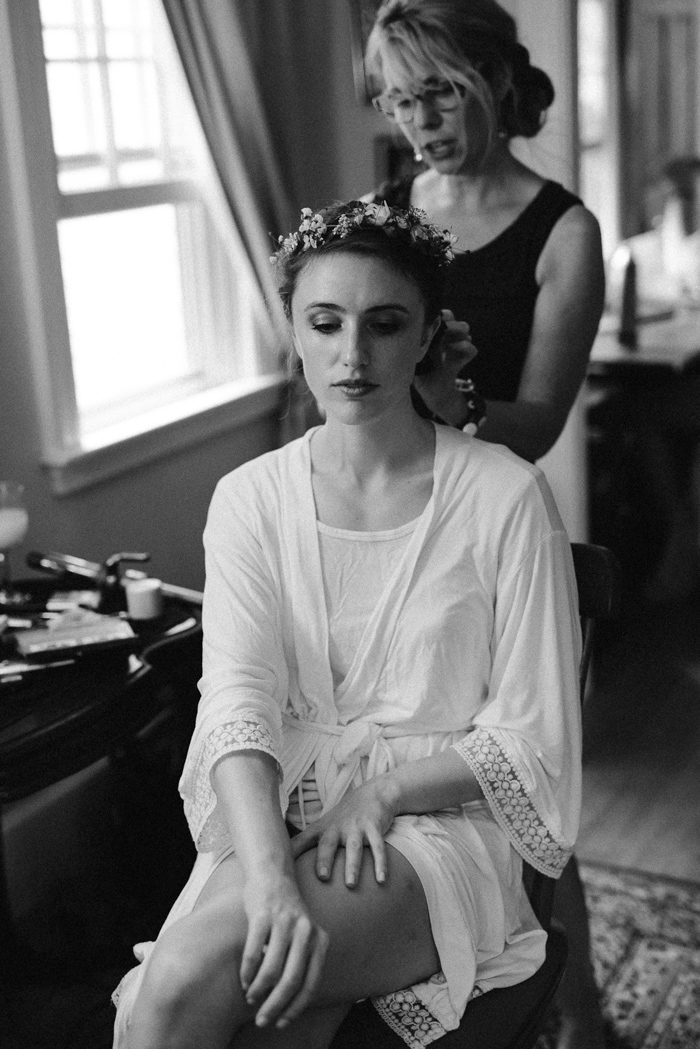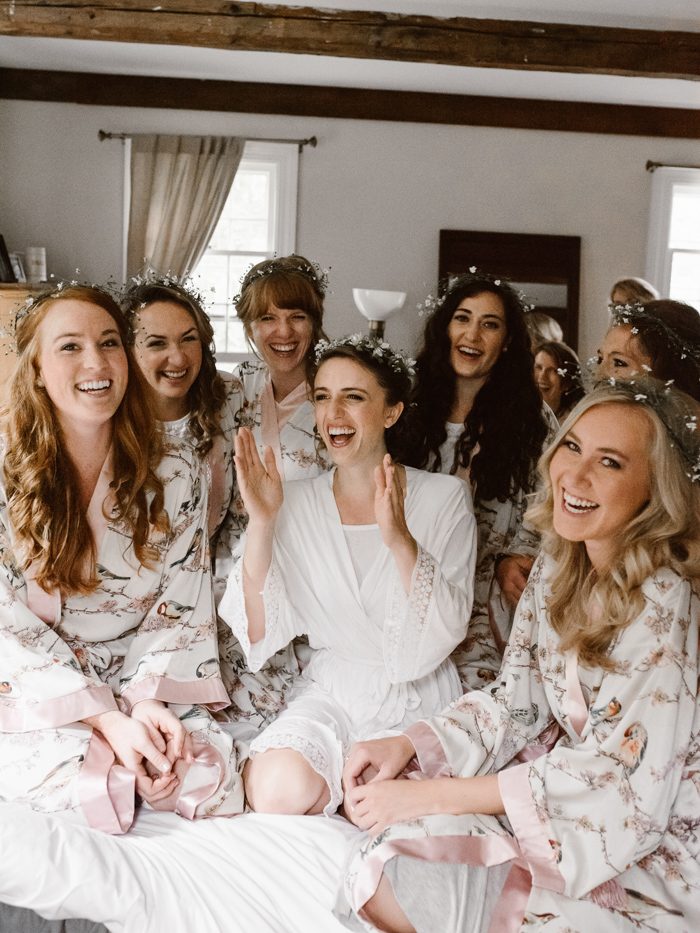 One of our top priorities in the planning process was creating in our wedding weekend the kind of atmosphere for ourselves and our loved ones that we hope to cultivate in our marriage: warmth, welcomeness, a sense of belonging, beauty, tradition, and joy. We didn't want to lose this vision in the details and stressors of trying to make things "perfect," when, often times, what makes experiences so rich is not the vintage plate collection (though awesome) but conversations around it. We actively chose to prioritize relationships (including with each other) over detail-perfection, and I think that commitment helped create the experience for ourselves and our people that we had hoped for. If we could summarize our experience of our wedding day it would be delightful.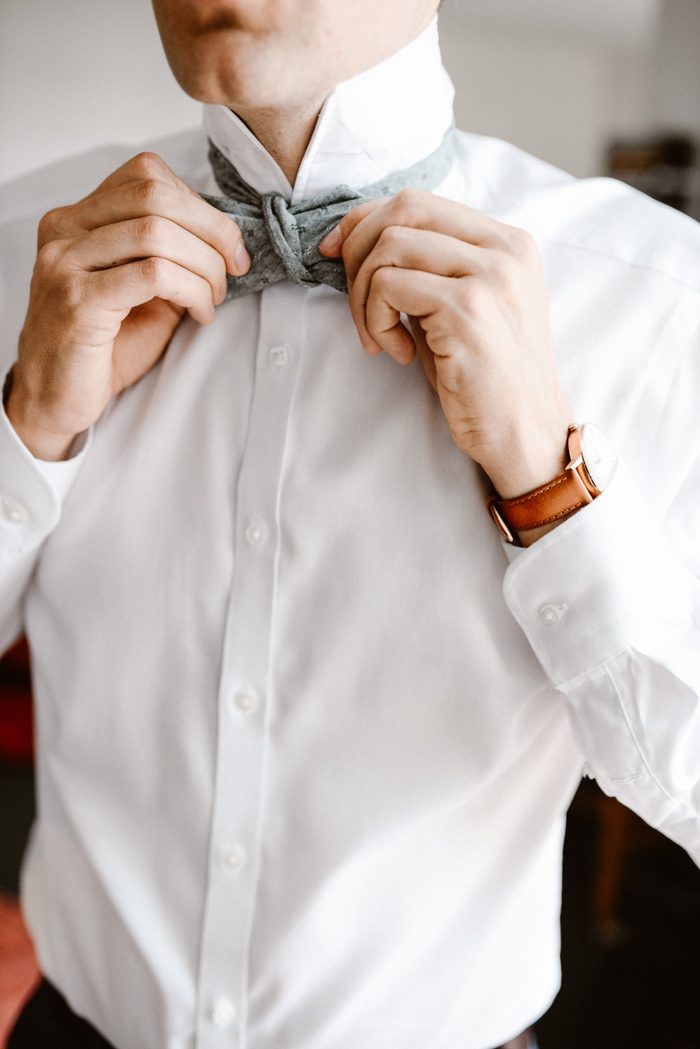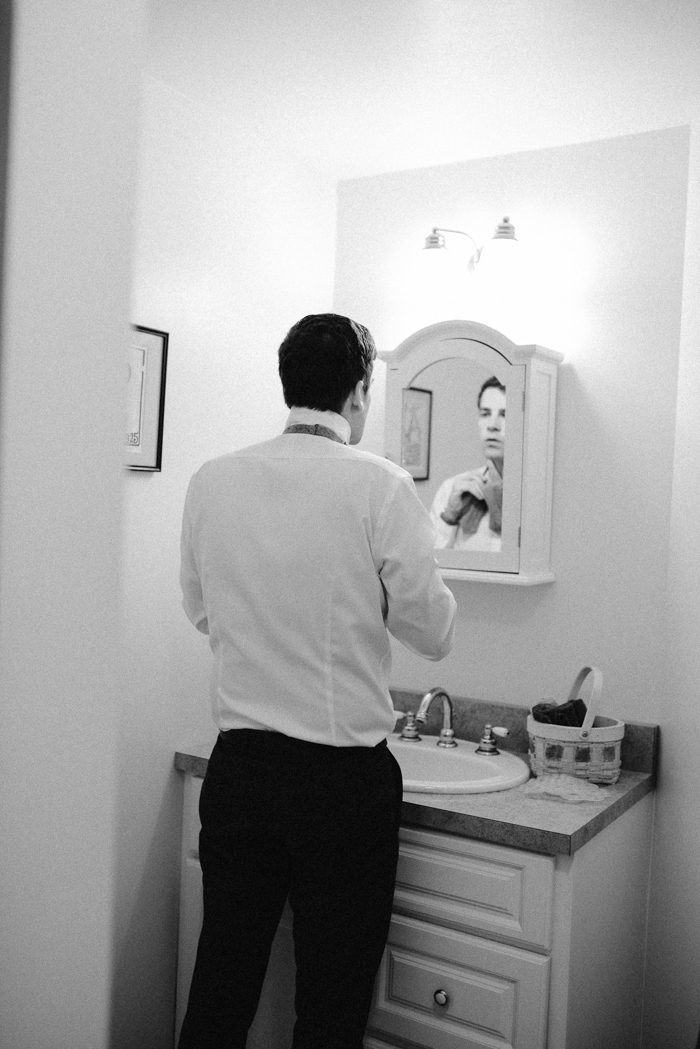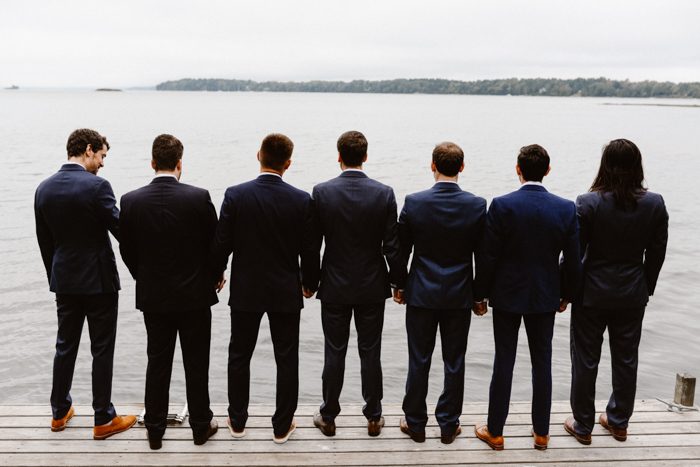 We made the very questionable decision of getting married a week after I (Chelsea) took the MA Bar Exam. About two weeks into bar studying, all the decisions we had pushed back while I finished up law school came due. We had the basics down: the locations of the ceremony and the reception we had decided that spring, and I had gone dress shopping with my mom. But all the fun details were left undecided! Very sadly, I handed over the entire planning process to my mom and Cameron. It was painful at the time, but this ended up being the best decision I made throughout the process. They were a dream team!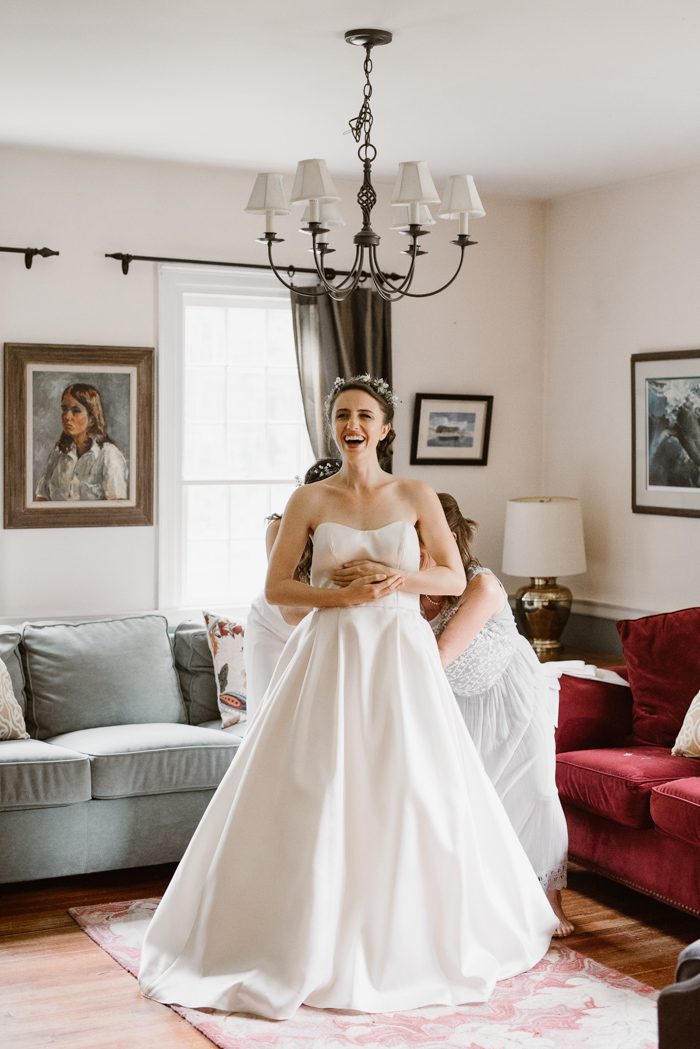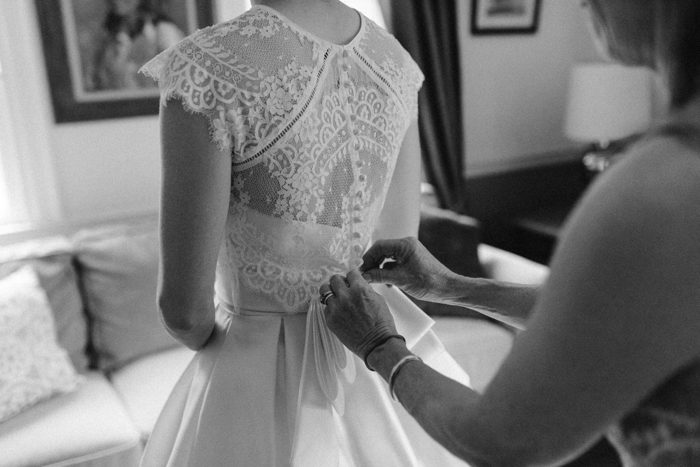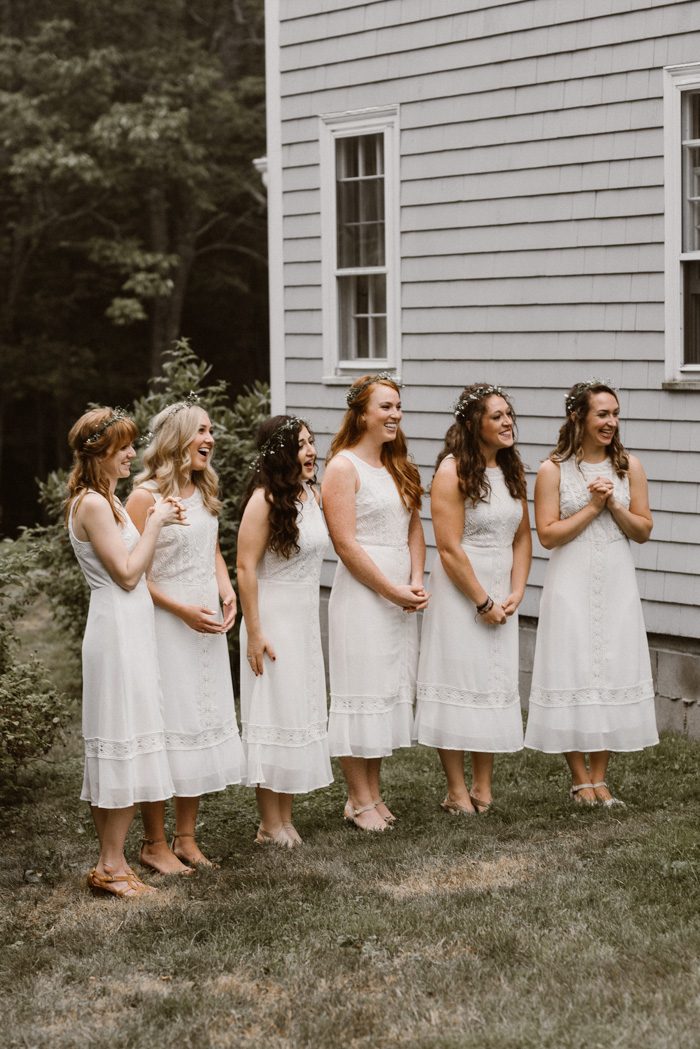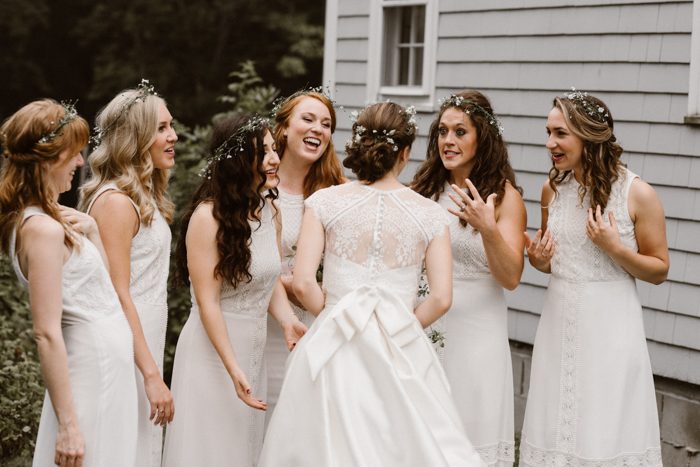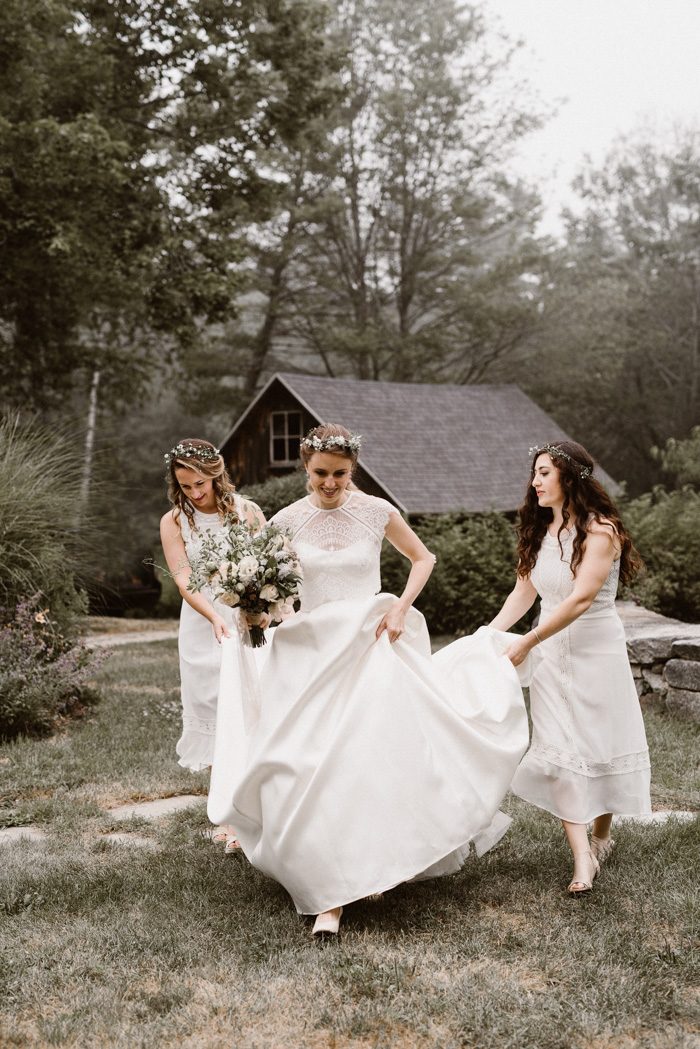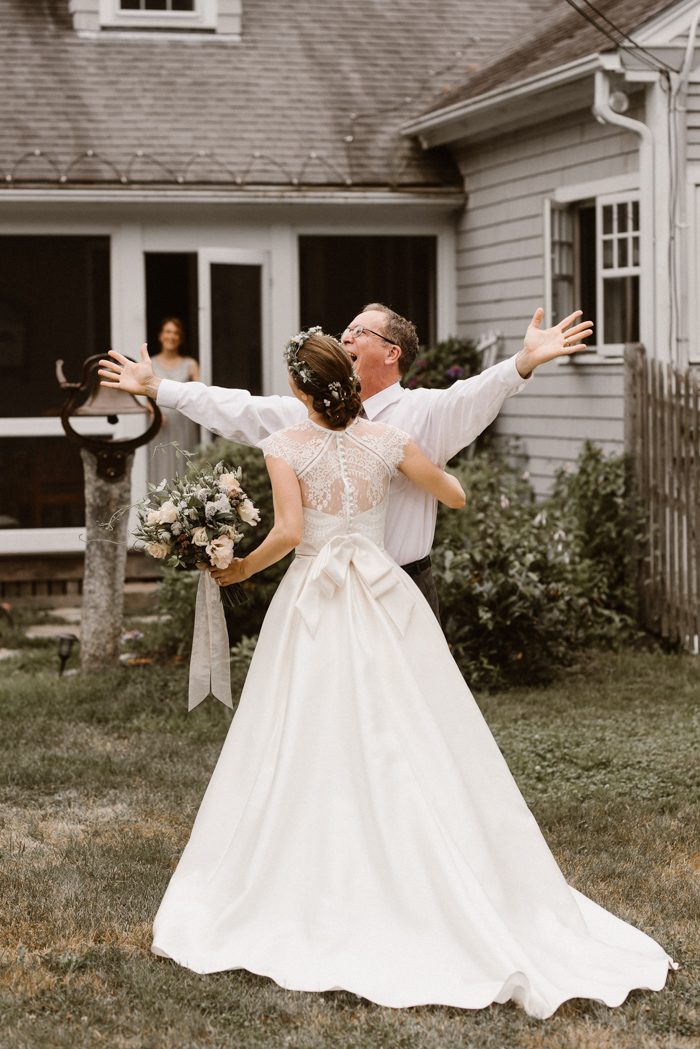 My mom and Cameron were each tasked with different parts of the wedding and they coordinated seamlessly. The plan of attack was for them to research the options, present me with the final decision, and when I had brain space to make it, execute my choice. Other times, I was too overwhelmed, and they got the hint and took the reins. It was like having a mix of loving but reality-checking staff. And while I struggled with frustration and disappointment with not being able to be as involved in the planning process as I wished and needing to compromise on certain extra details that I just couldn't bear to ask them to get into, here is the magic: when the wedding week rolled around, I knew almost nothing about the weekend's logistics. As my friends and family trickled into town for the celebrations, I was entirely free to be present with them!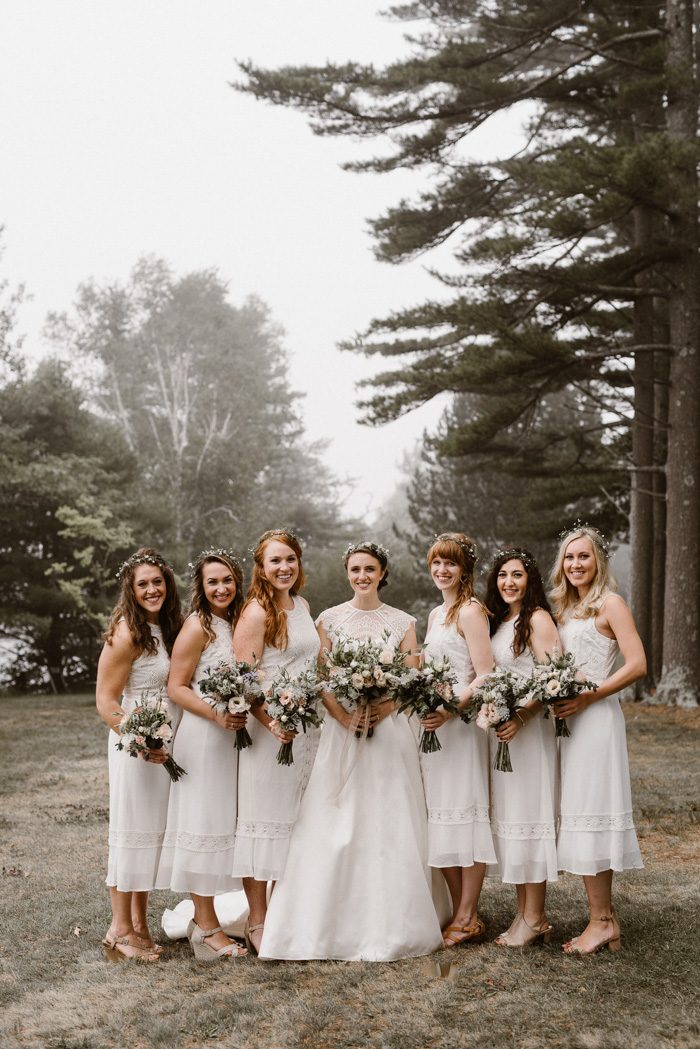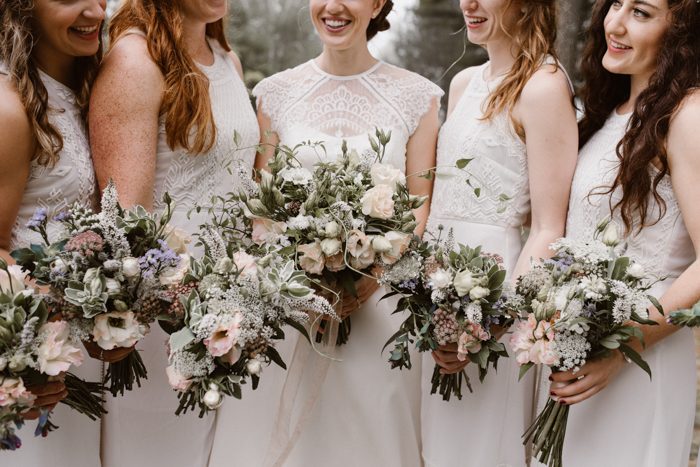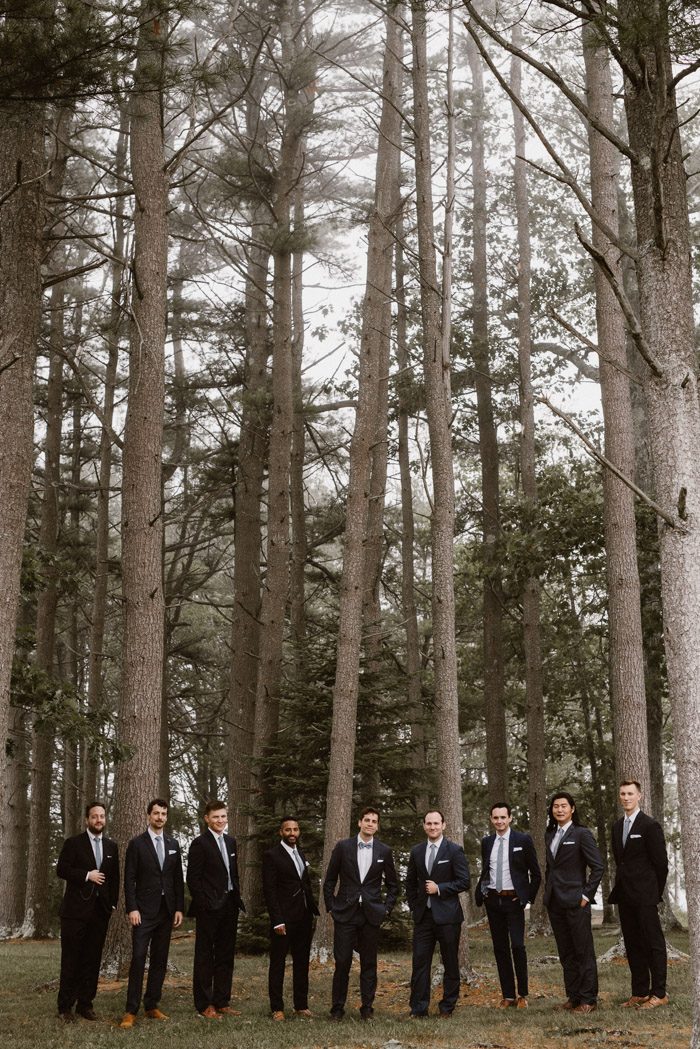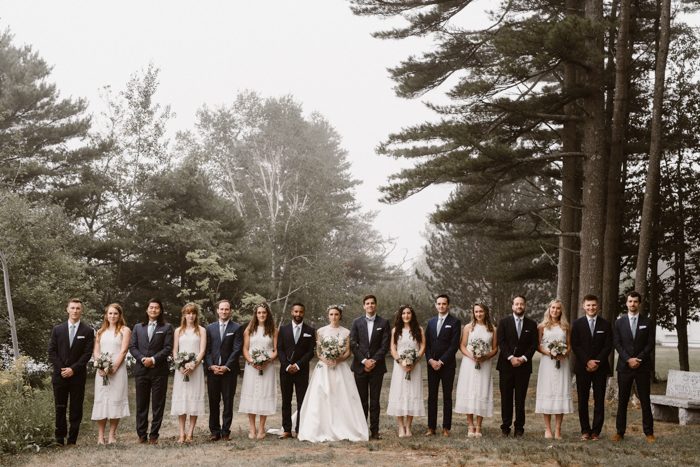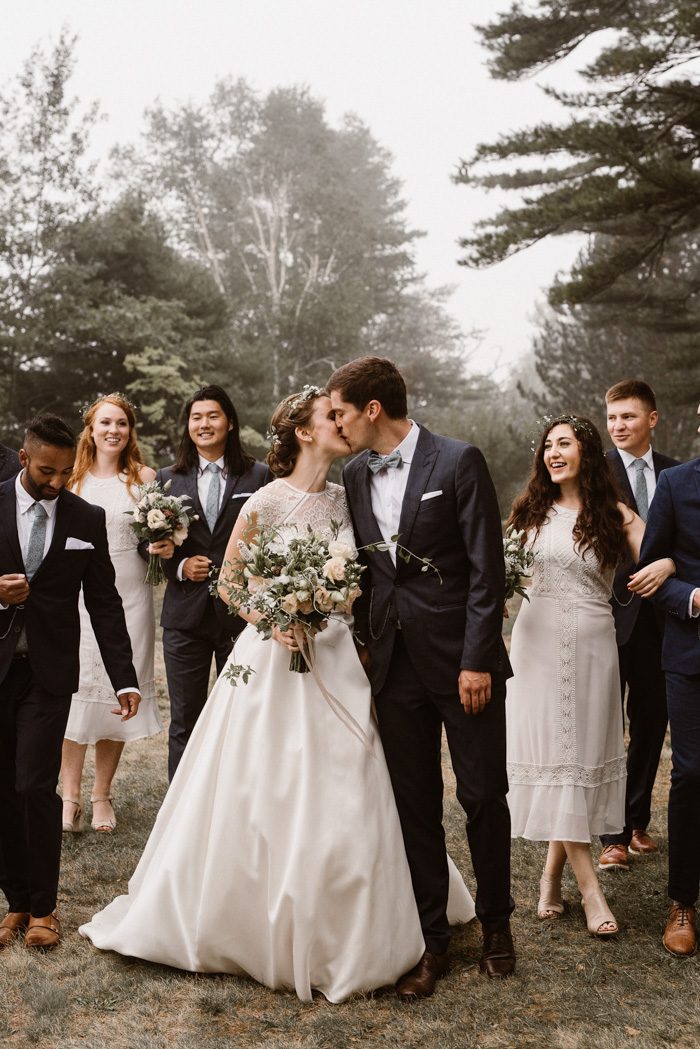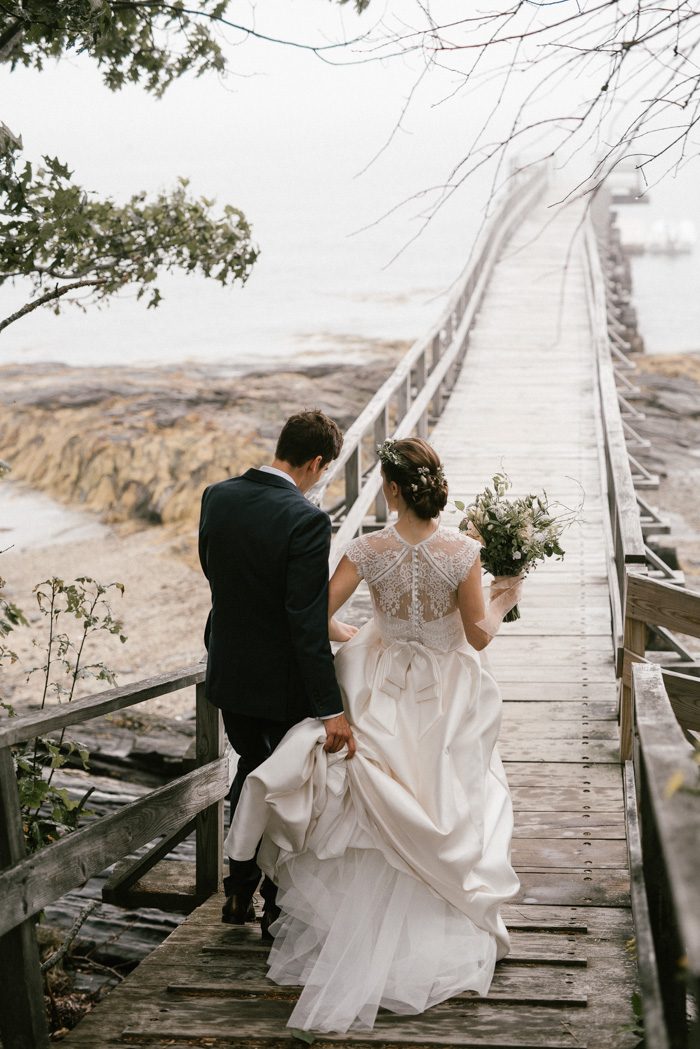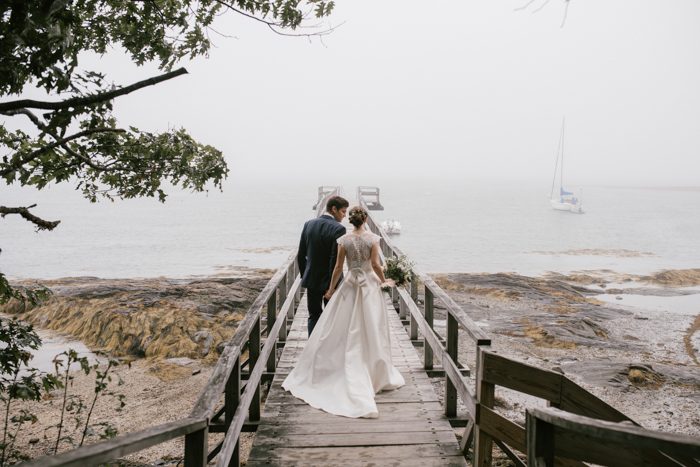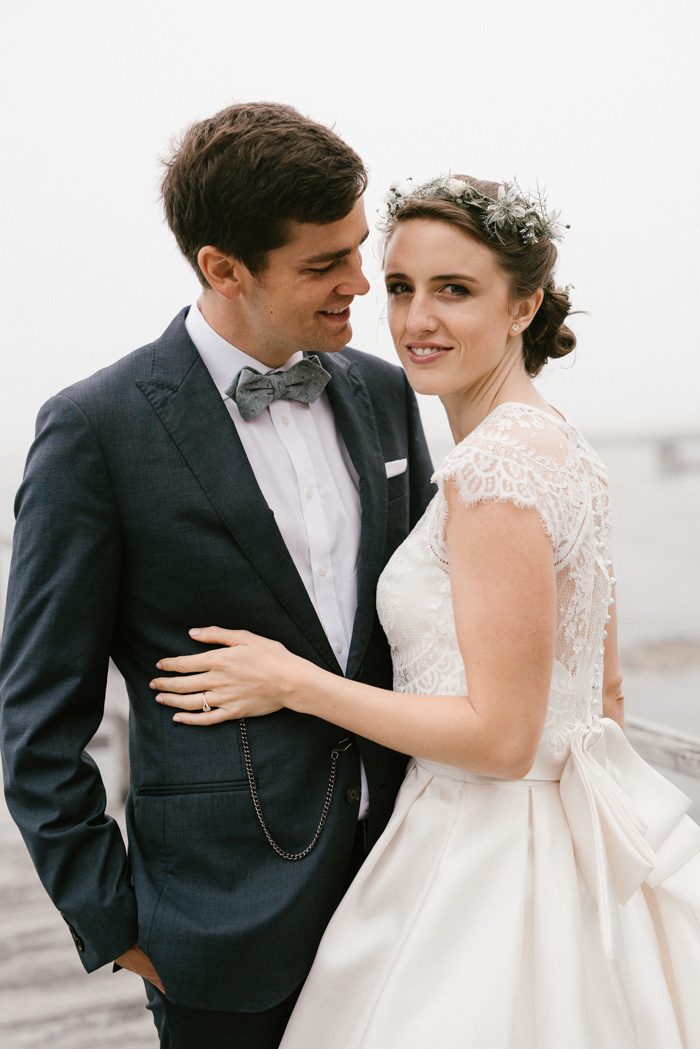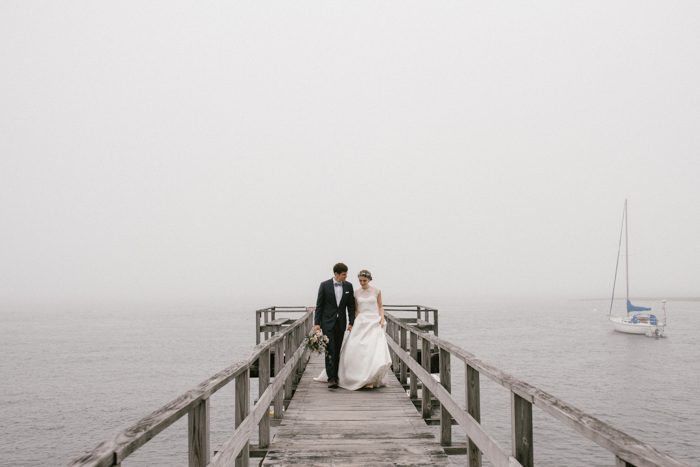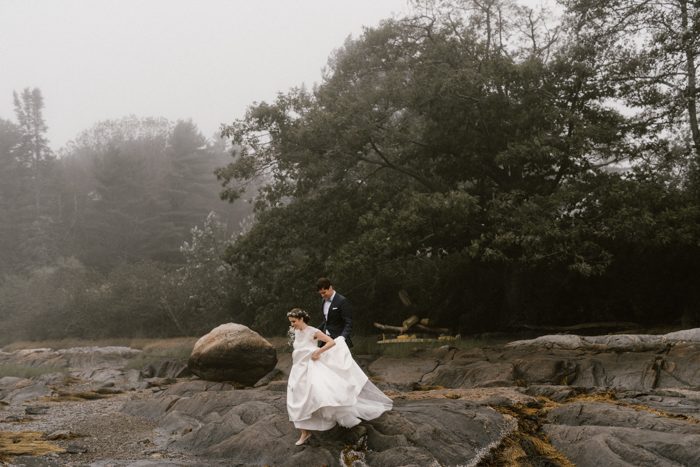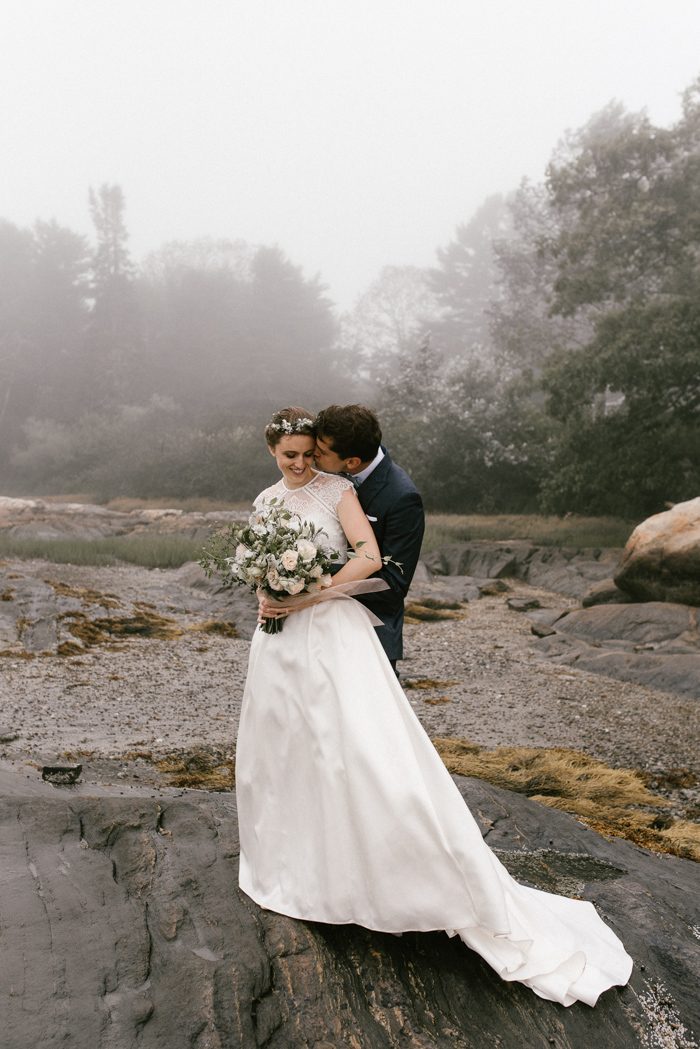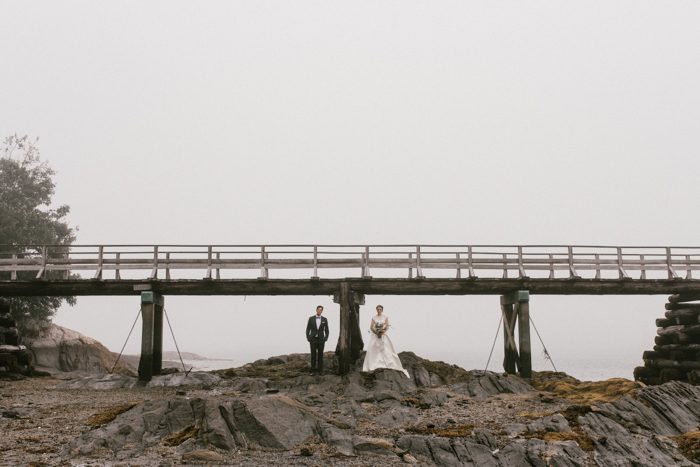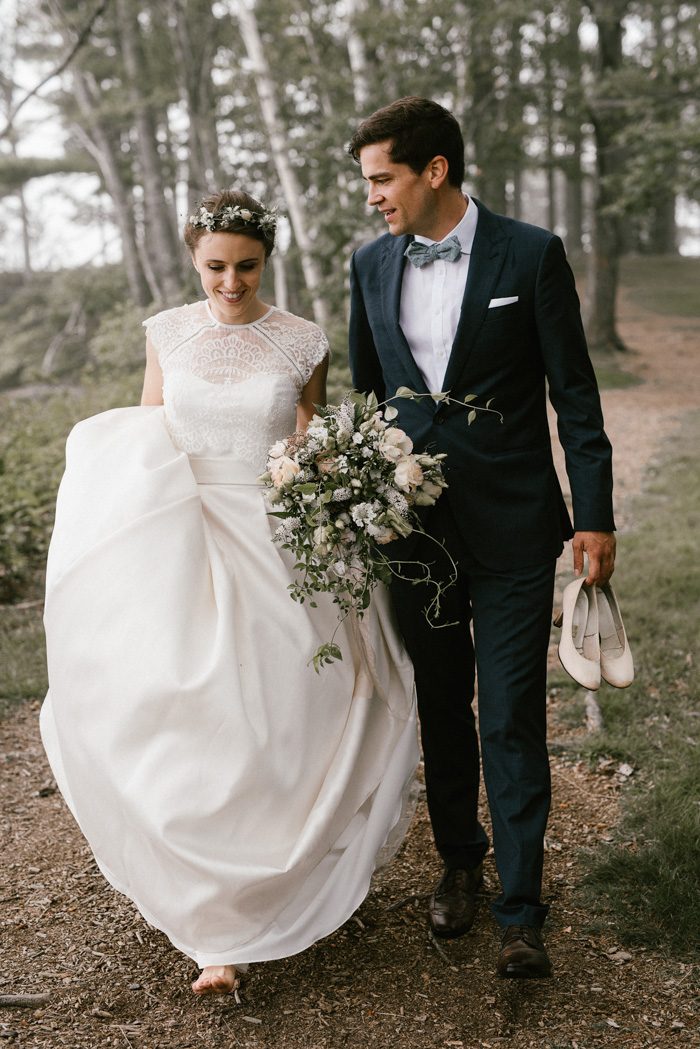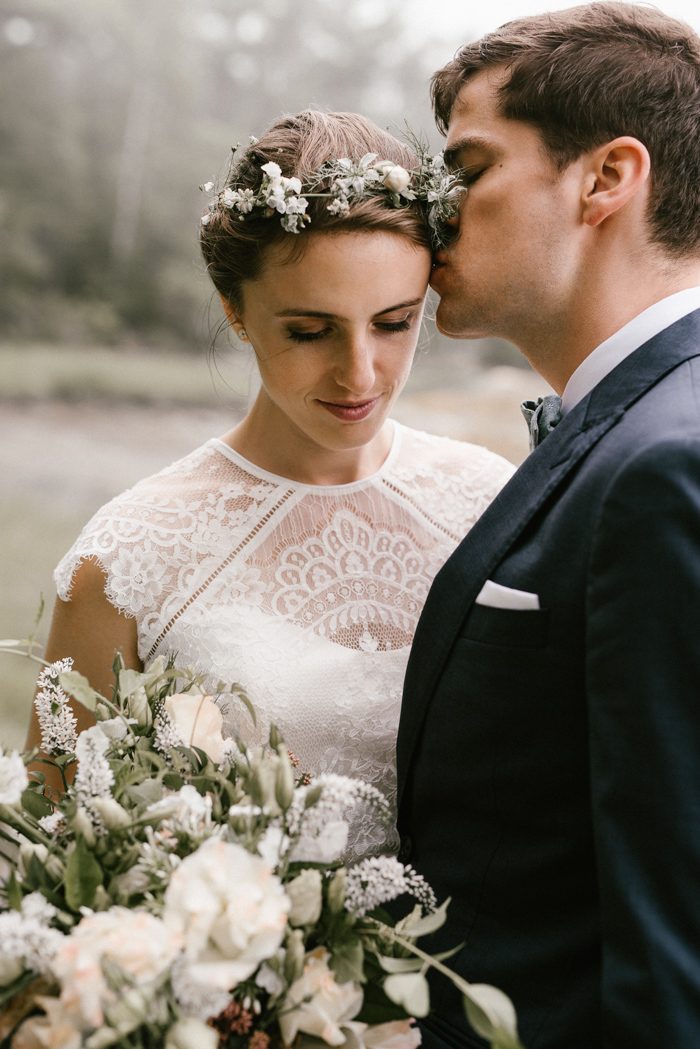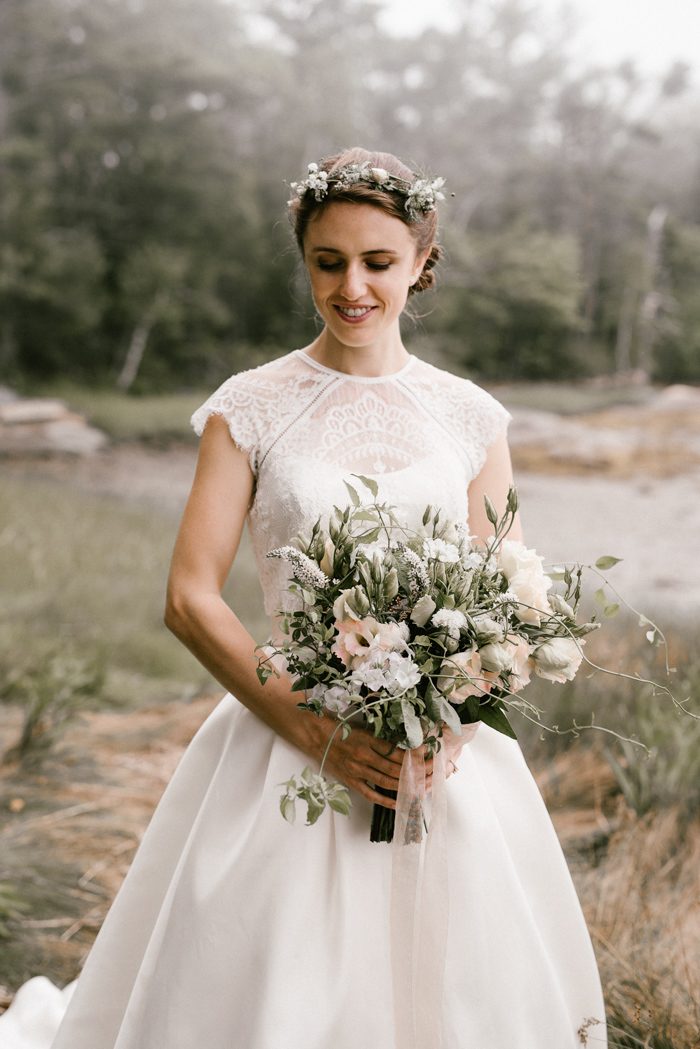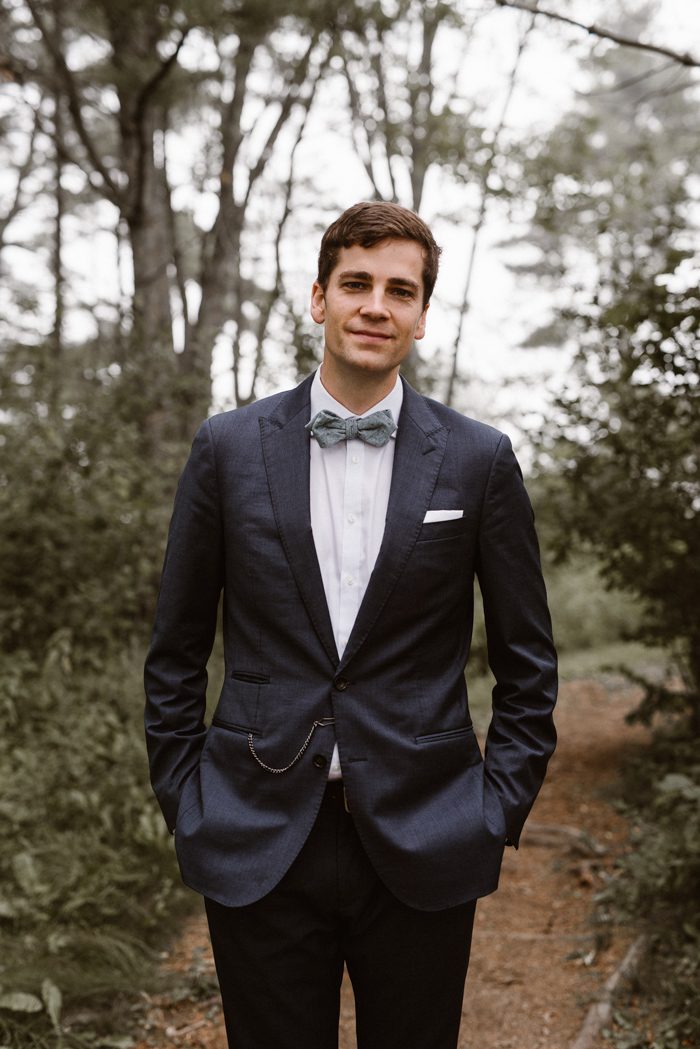 I (Chelsea) grew up on an old Maine homestead near her father's alma mater, Bowdoin College. We chose to marry in the College's chapel, modeled after British university chapels because it reminded us of falling in love in England's Peak District. And the fabulous aisle didn't hurt! We held our cocktail hour in Chelsea's family horse barn and our reception under a tent in her family's meadow, under towering pines and a soft mist. Each location held meaning and history for us. Welcoming our guests into such a beloved space, as we welcomed them into celebrating our love, added a depth of magic to our day and our photos that we couldn't anticipate at the time we chose our venues, but continues to awe us.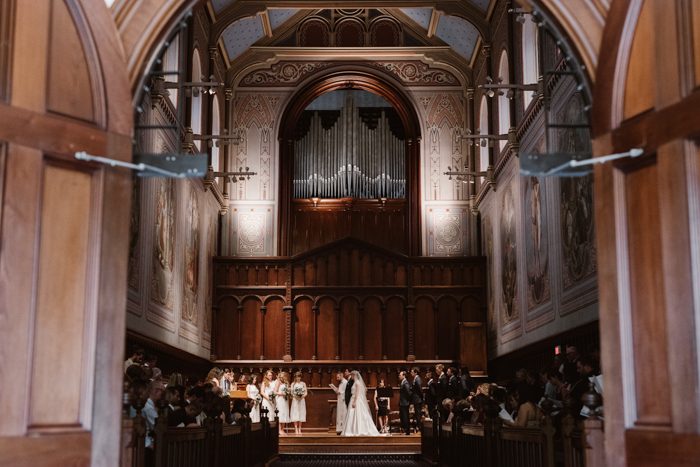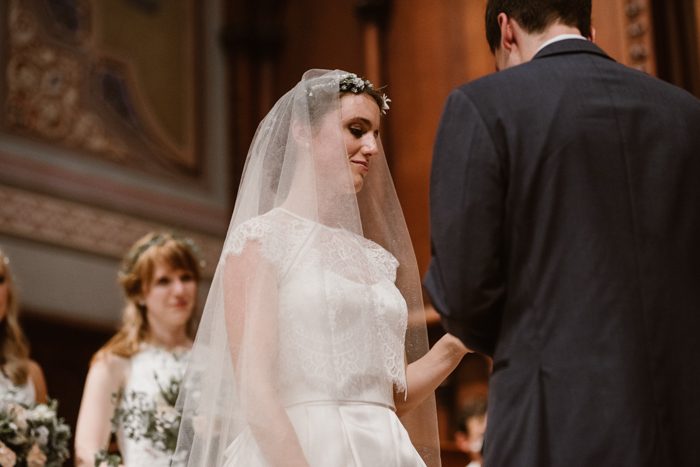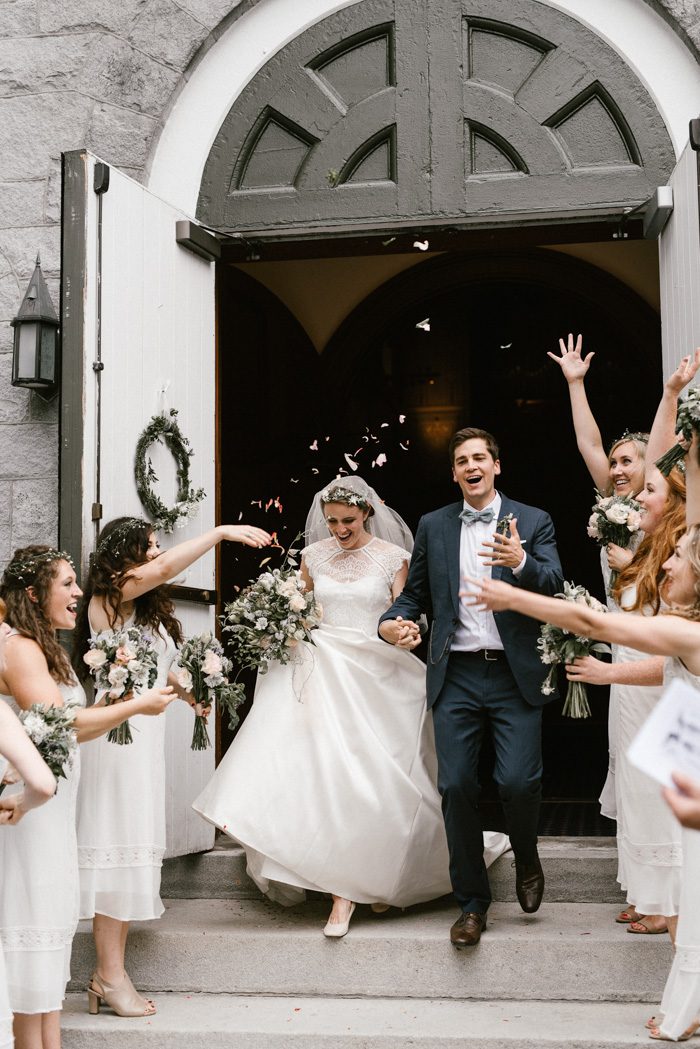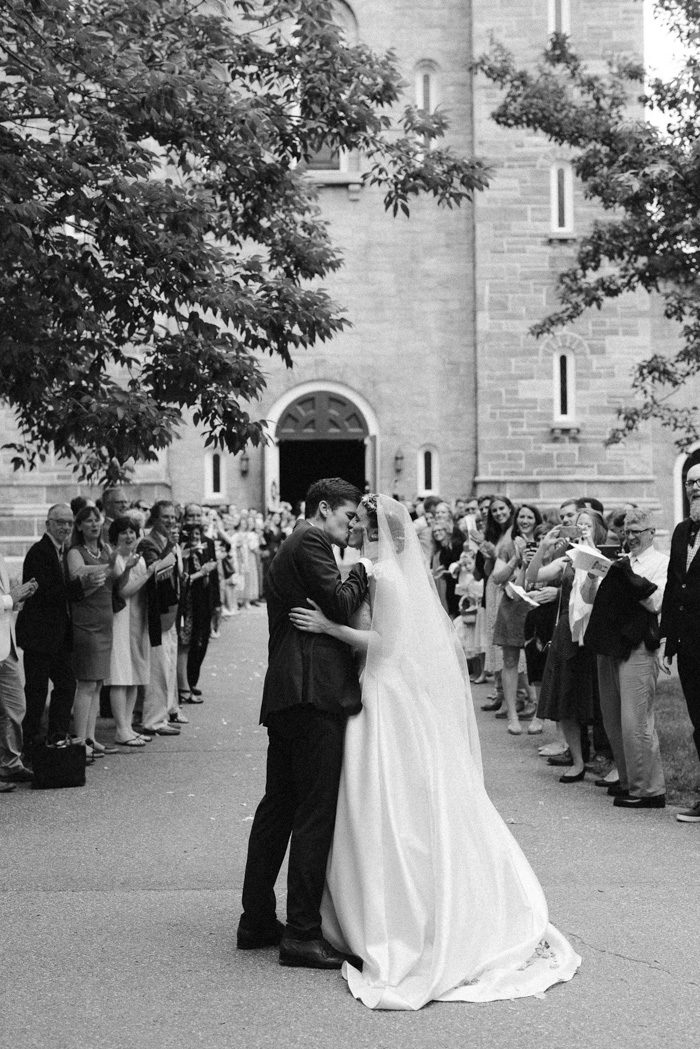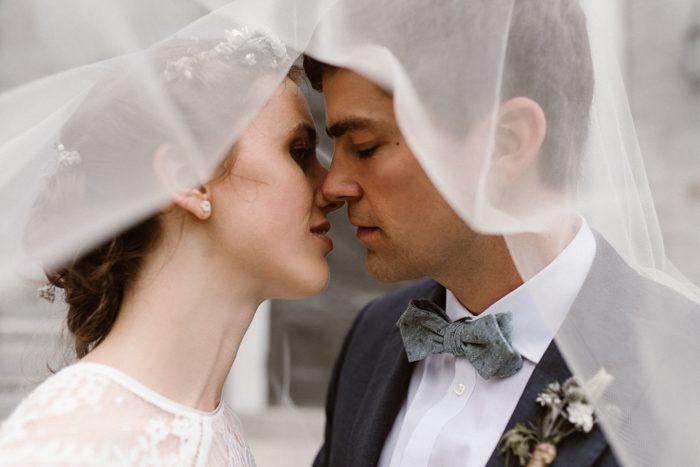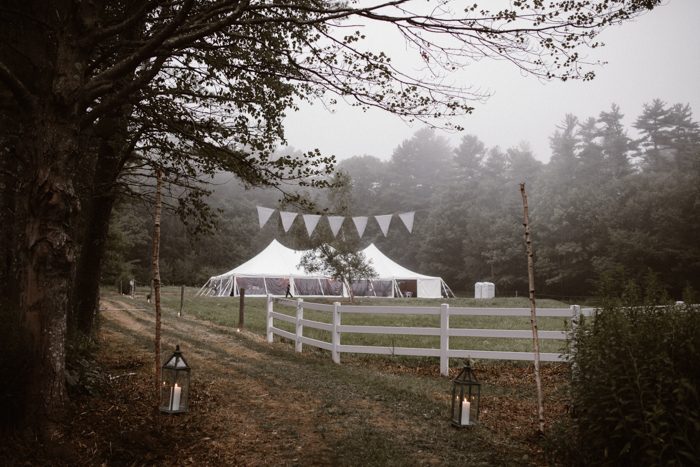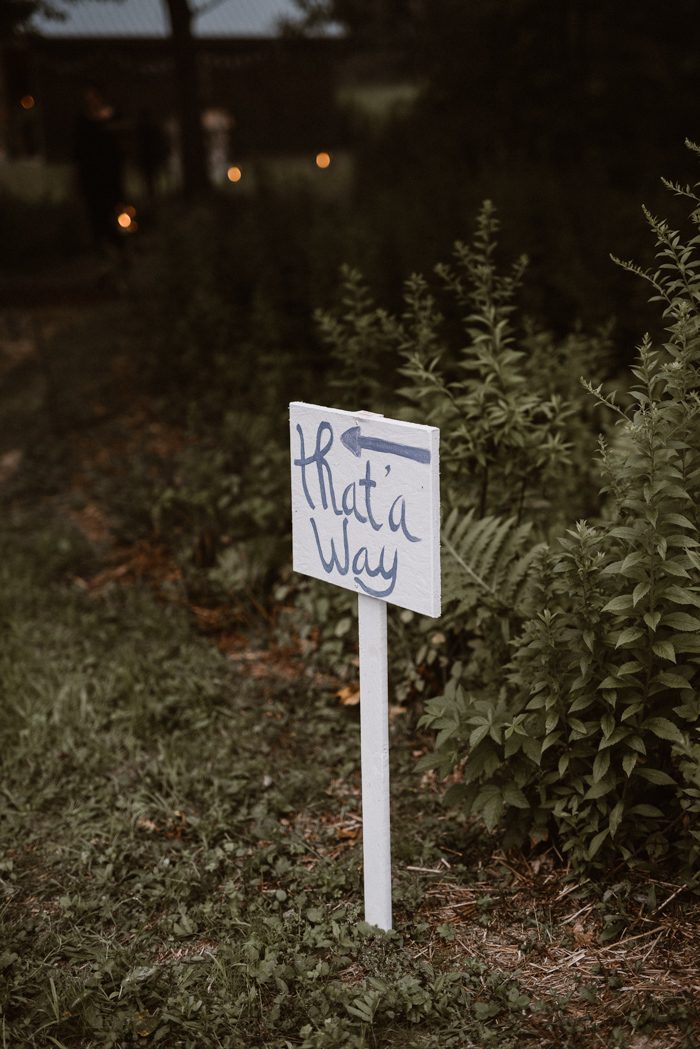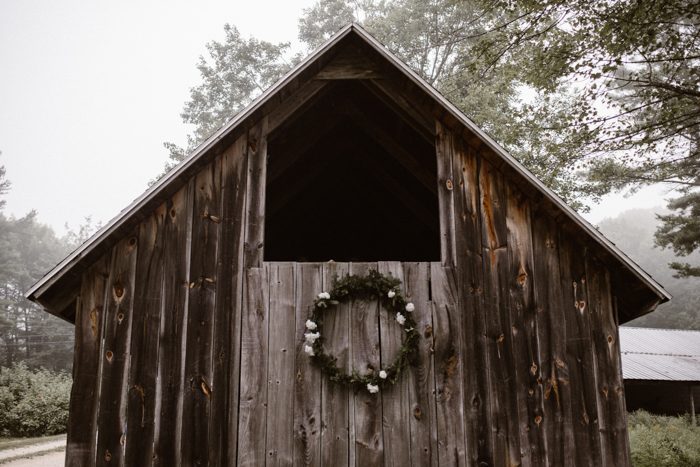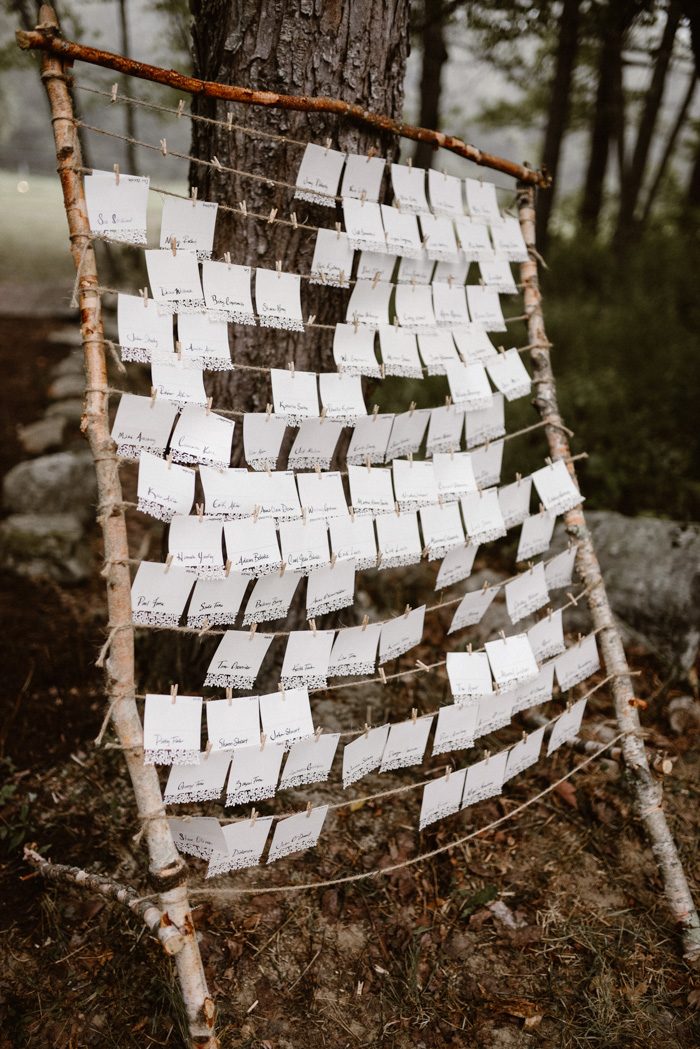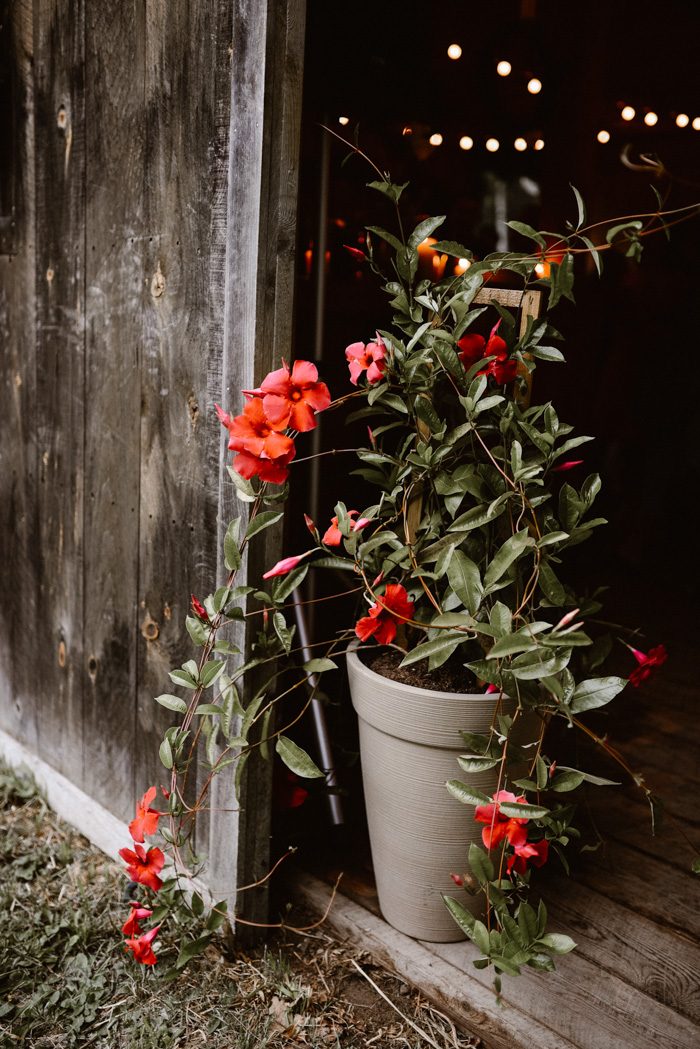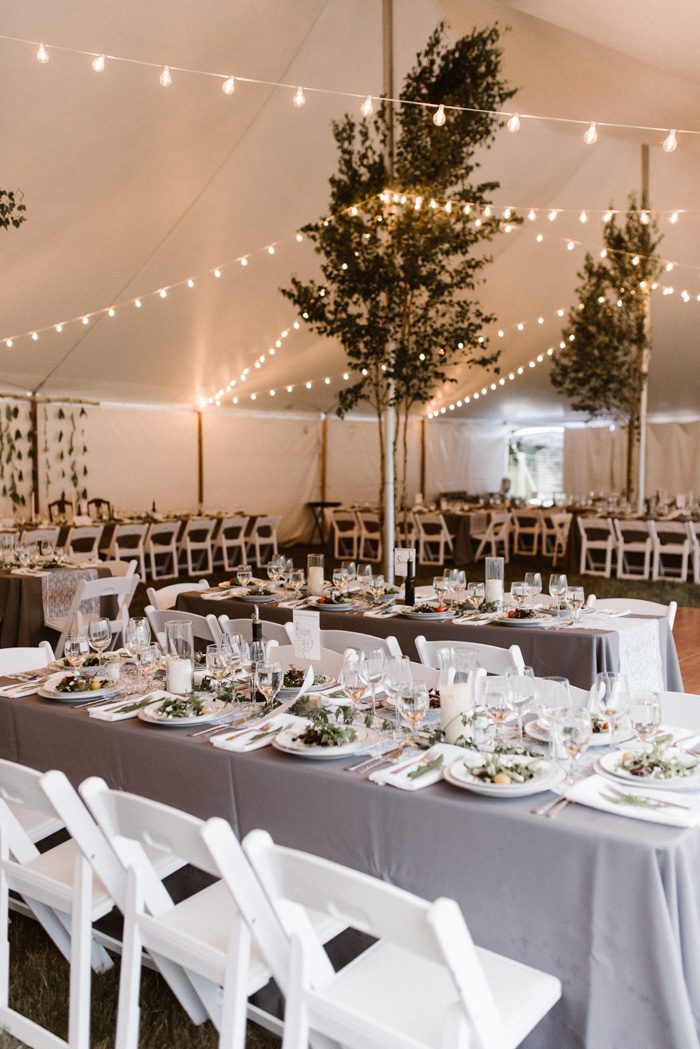 Cameron is a foodie and I love coming along for the ride! We hoped to foster feelings of intimacy and conviviality among our guests, and we believe good food and wine is a big part of that equation. Through friends, we found a tremendous local chef who sources from local farms and takes on a few catering events each year. He is creative, detailed, and a joy to work with. We heard from so many guests that Chef Chris's tasting menu was the most delicious wedding hors-d'oeuvres and meal they've ever eaten. We agree! And amazingly, he was able to make the entire meal gluten free so that I could eat everything.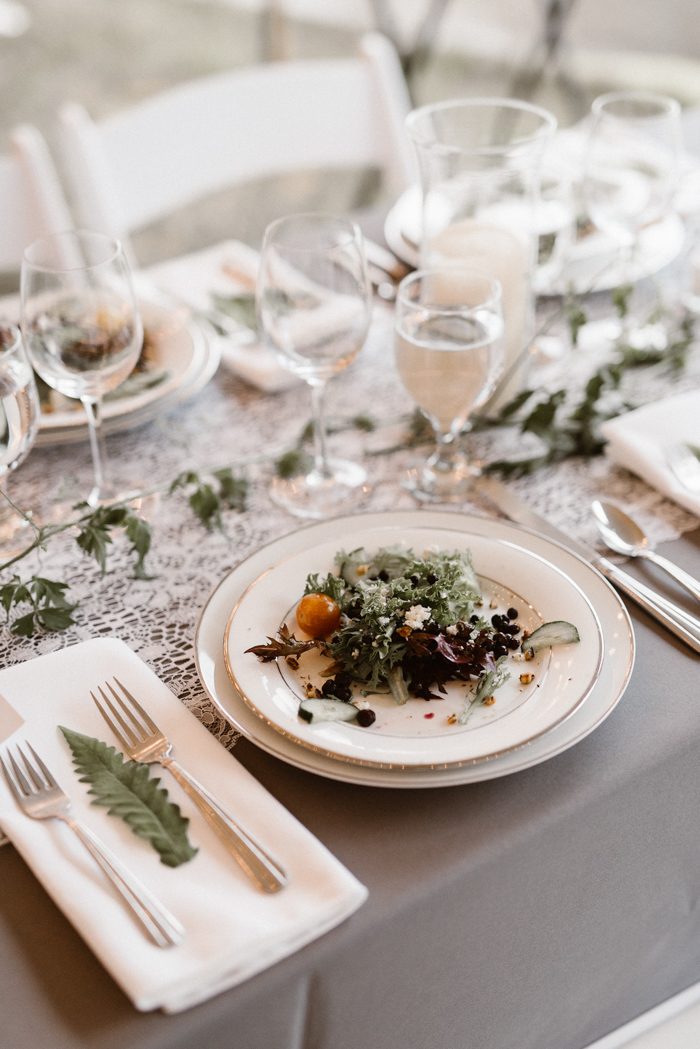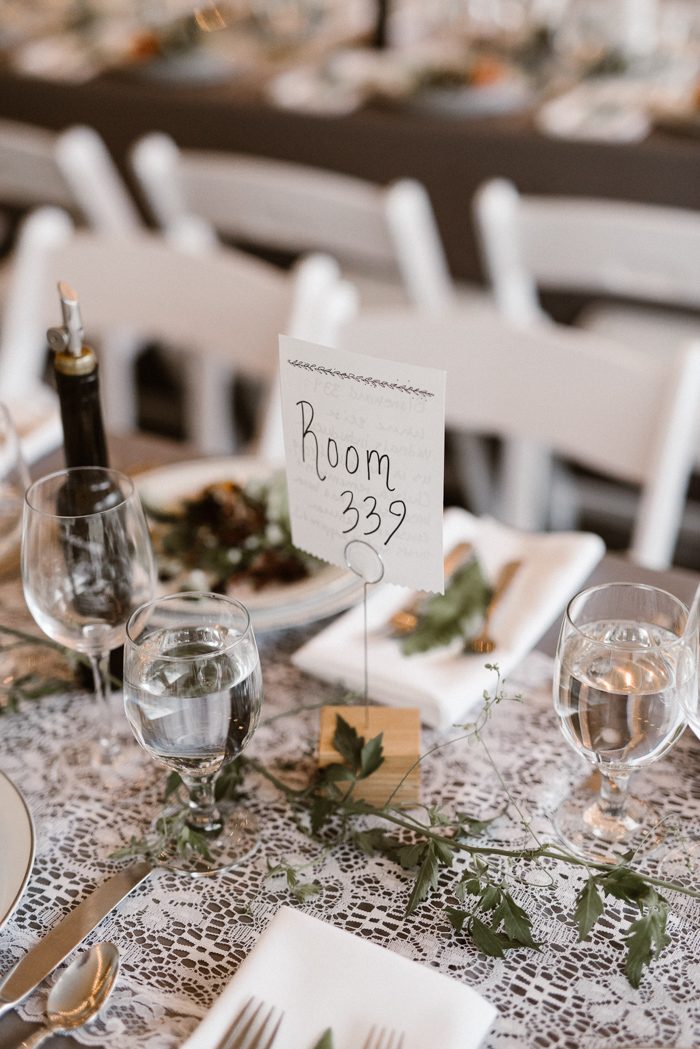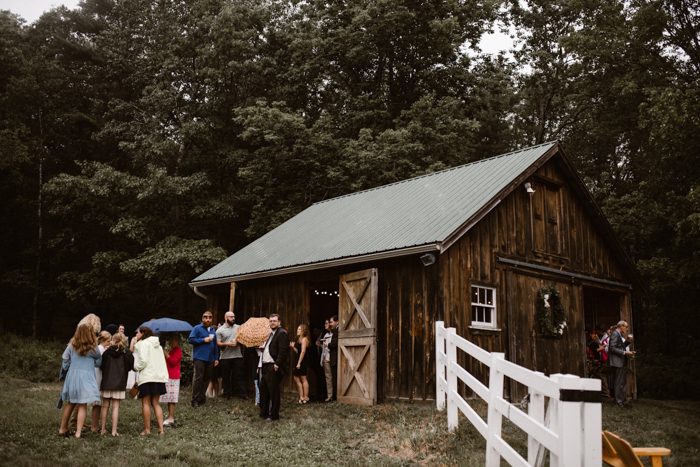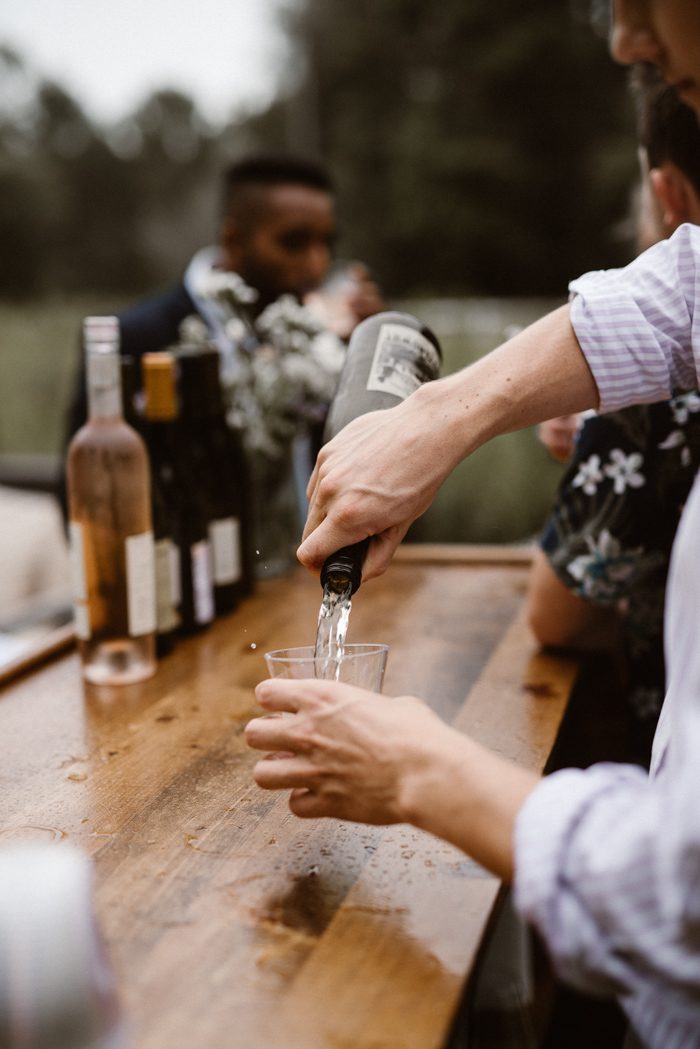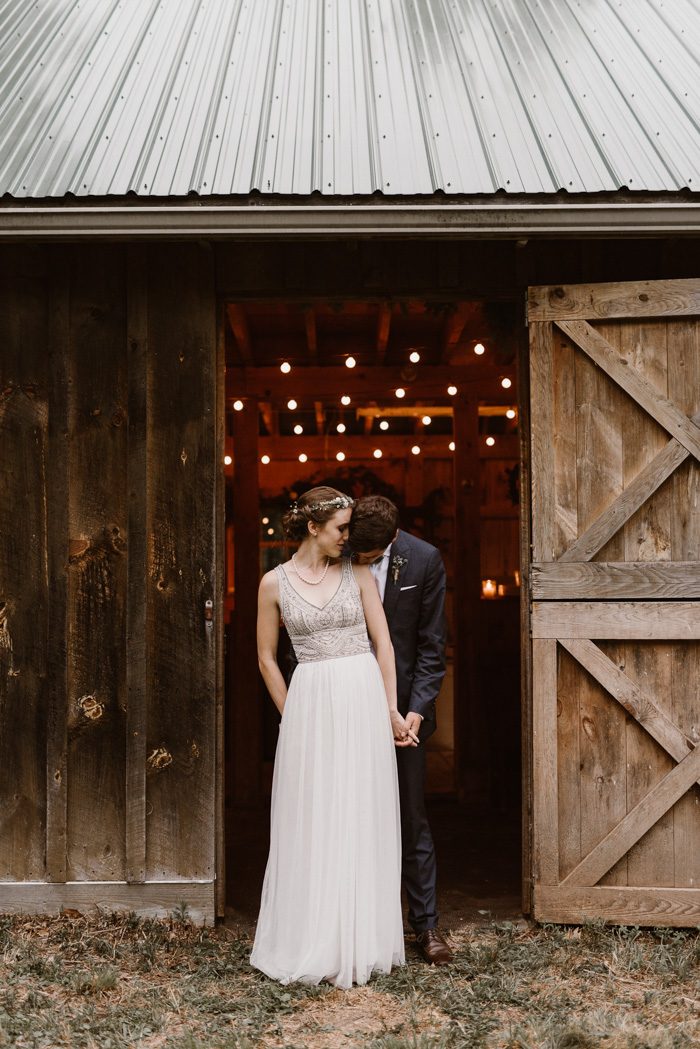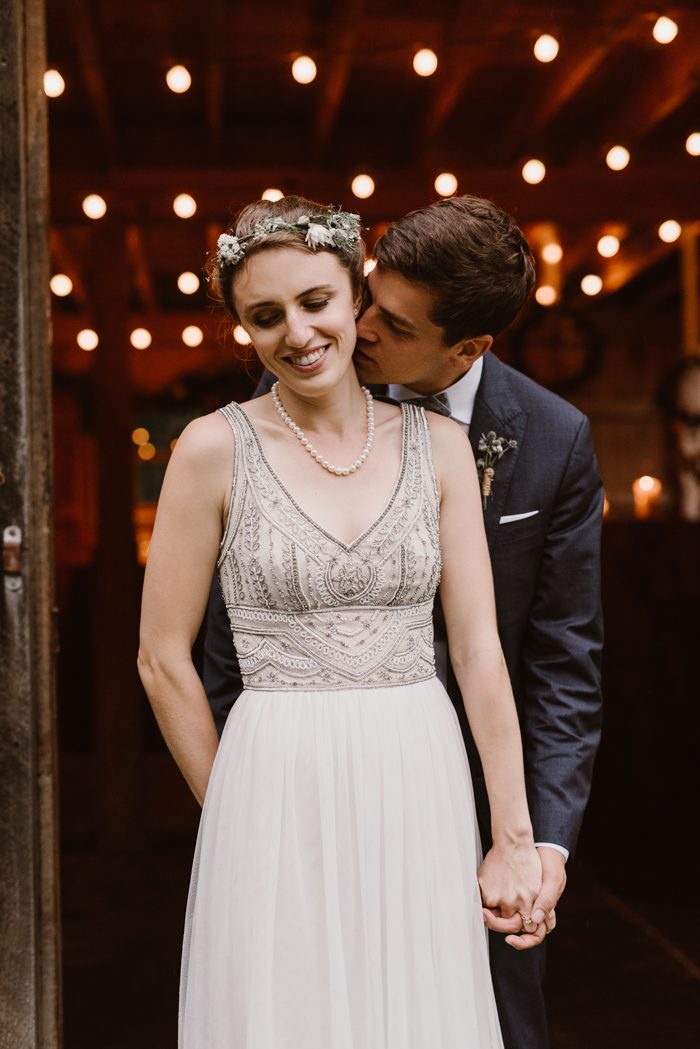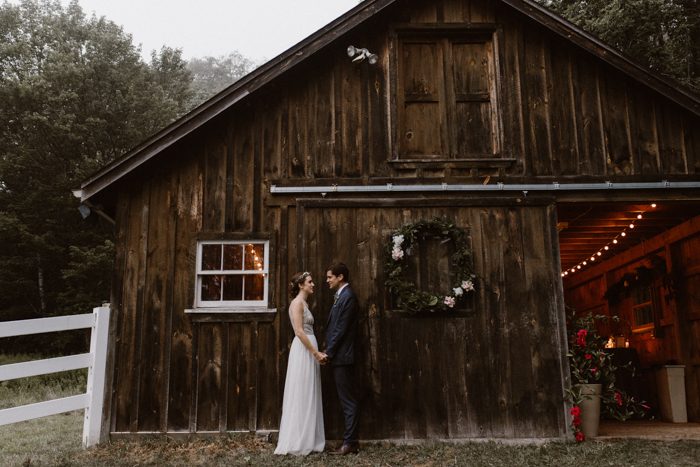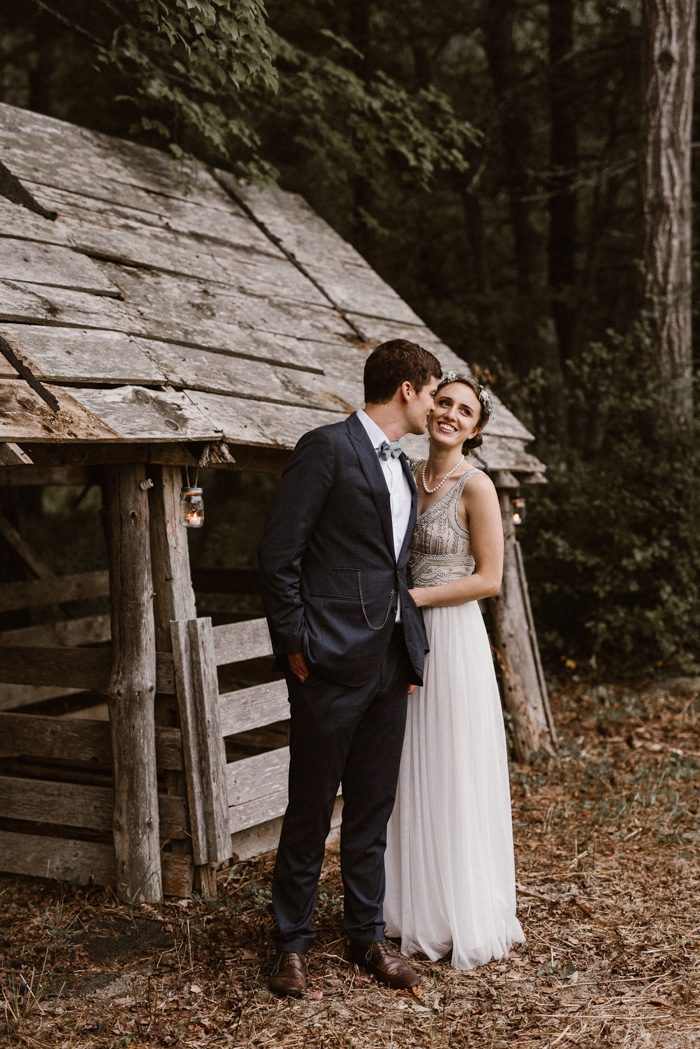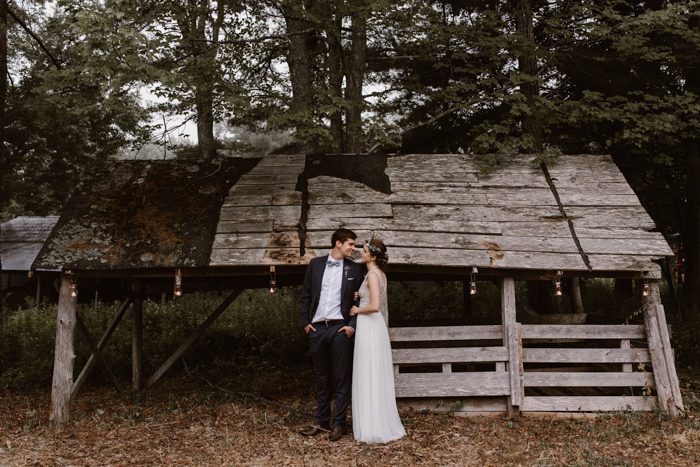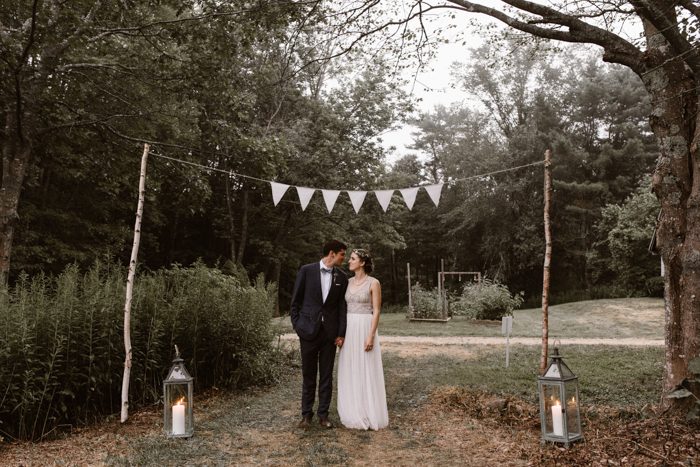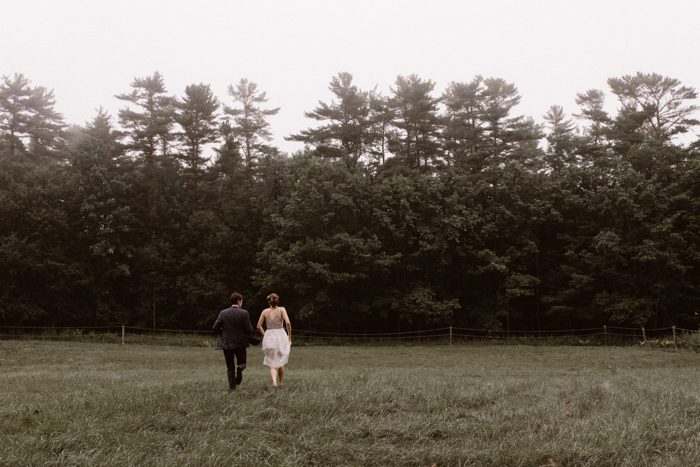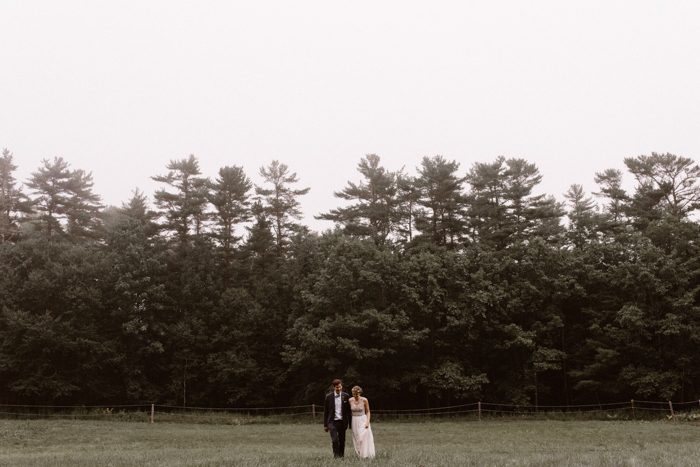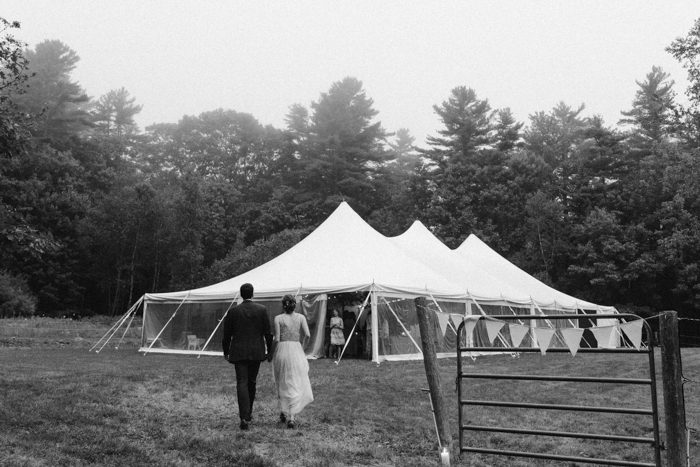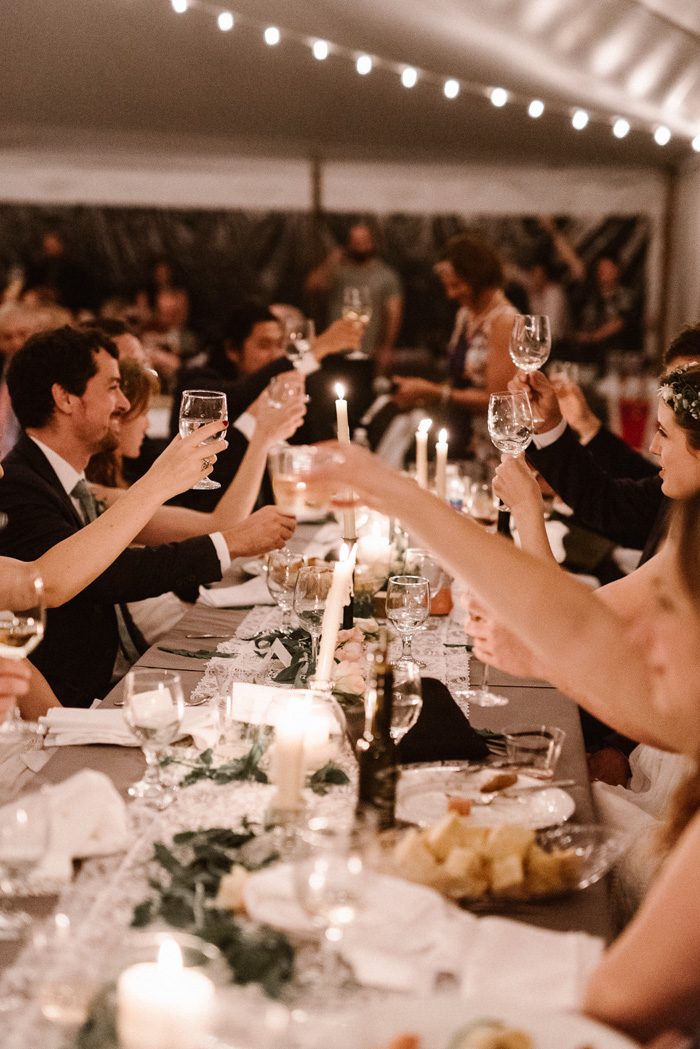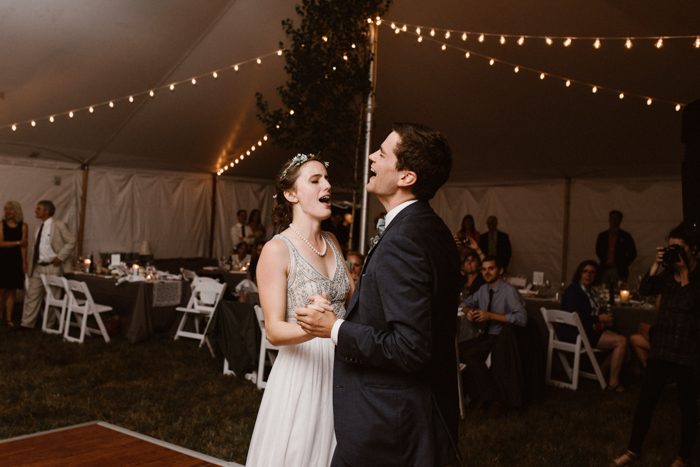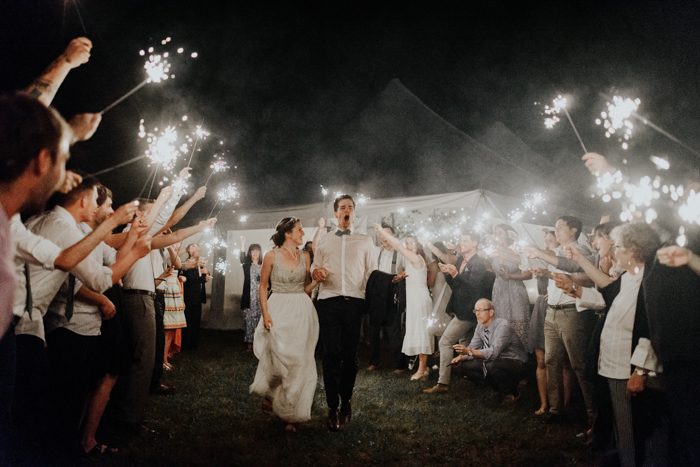 Congratulations to Chelsea and Cameron, and a big thanks to Junebug member Lindsay Hackney Photography for sharing this lovely at-home wedding with us! Need more reasons to consider having your wedding at home? This couple DIYed their Portland wedding at home from the ground up!