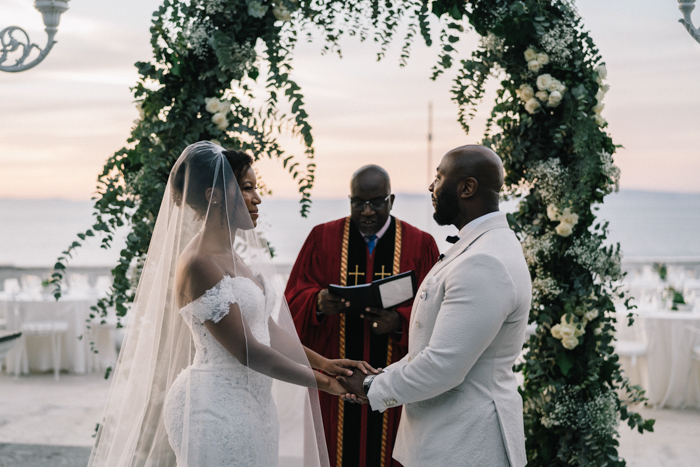 Picture a stunning Sorrento coast view, overwhelming support from loved ones, and a sunset ceremony. If you're having a hard time picturing it, you're in luck! Marva and Philip's Sorrento coast wedding has it all.
Marva and Philip's Italian destination wedding was a magical day that celebrated their love and honored their loved ones. This fashion-forward couple enhanced their wedding day attire—and honored their parents—by incorporating cherished family heirlooms. Every detail was carefully crafted with purpose and intentionality.
The Grand Hotel Cocumella—an enchanting oasis on the Amalfi Coast—proved to be a jaw-dropping ceremony and reception space. The towering floral arrangements by Pia Ruoppo beautifully framed the ceremony's waterfront views captured by Junebug member Pasquale Mestizia Photography.
Sorrento is a hidden gem that makes it ideal for anyone who loves magnificent views and beautiful culture. The rich history and the unique natural setting of Sorrento were decisive elements that pushed Malva and Philip to fulfill their dream of exchanging "I do's" here. Due to the pandemic, there were many unknowns during the final weeks of the wedding planning. And yet, against all odds, Marva and Philip did it with no lack of laughter, hugs, or tears.
The Couple:
Marva and Philip
The Wedding:
Sorrento, Italy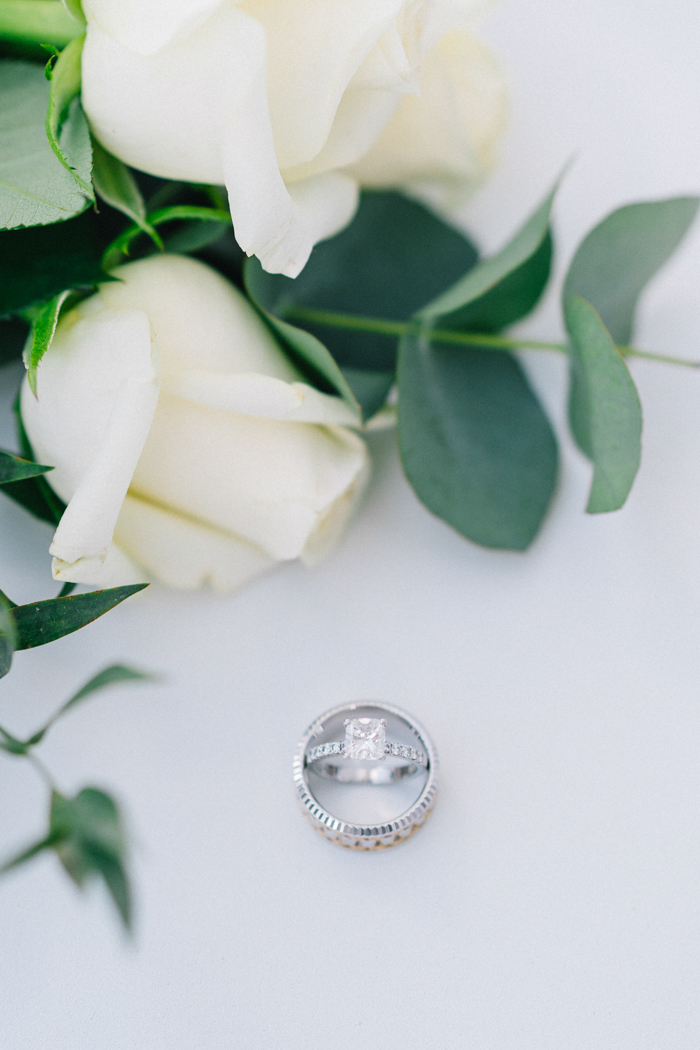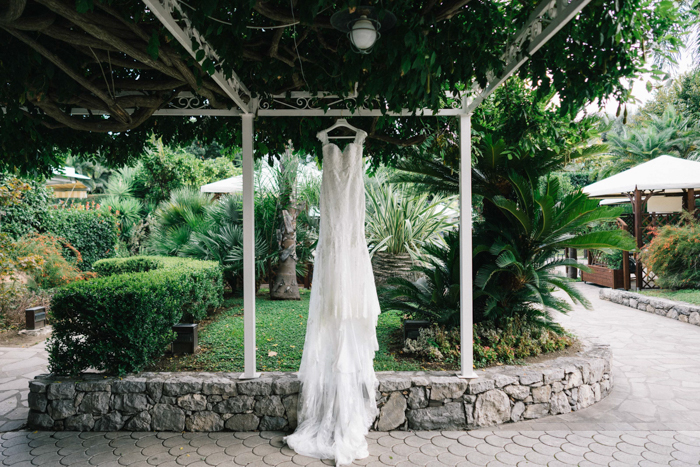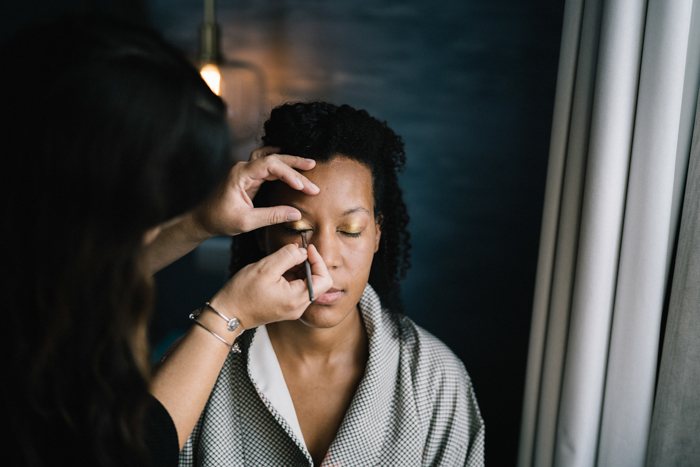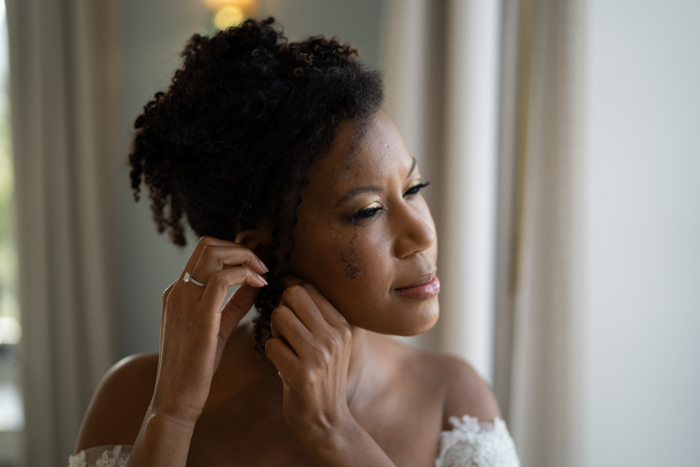 The Bride's "Something Old" From Her Father
We exchanged very meaningful gifts. The groom gave me diamond earrings which I wore alongside the emerald earrings my father gifted me when I was just thirteen years old. I gave the groom a personal memento of his late father to wear on the inside of his tuxedo jacket.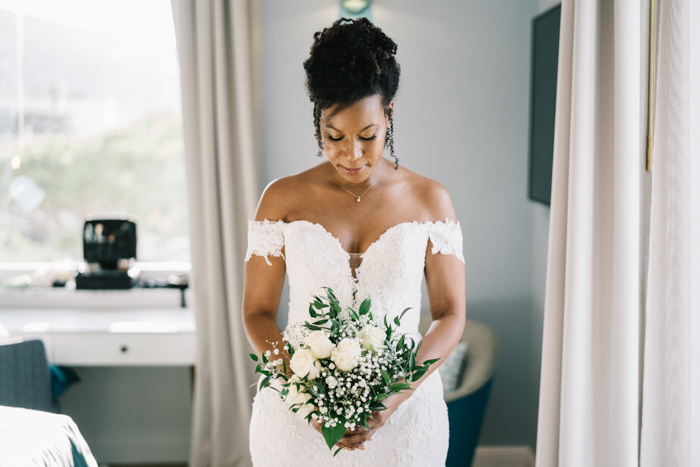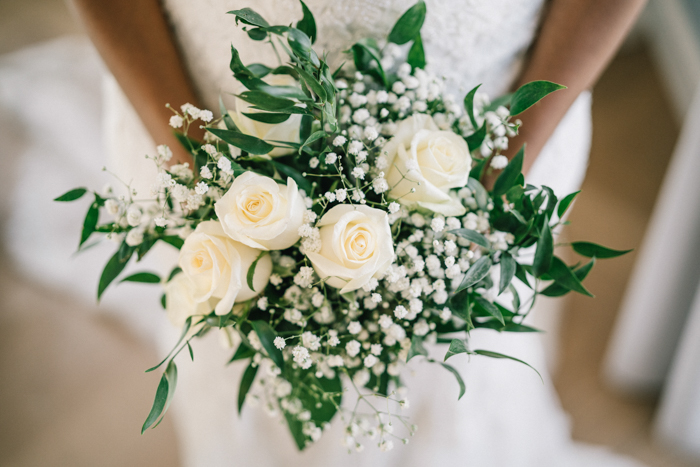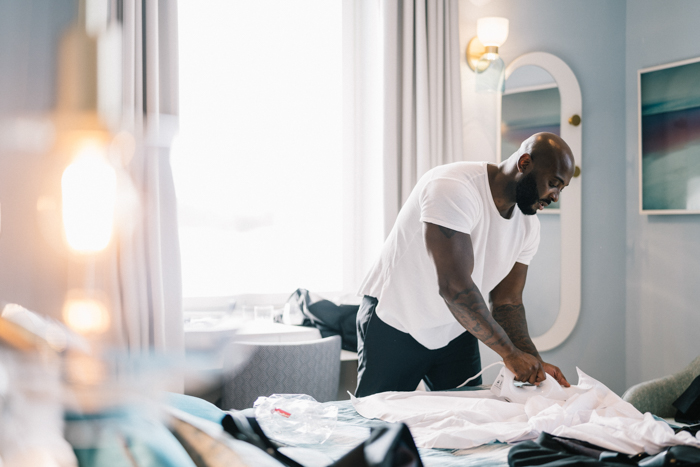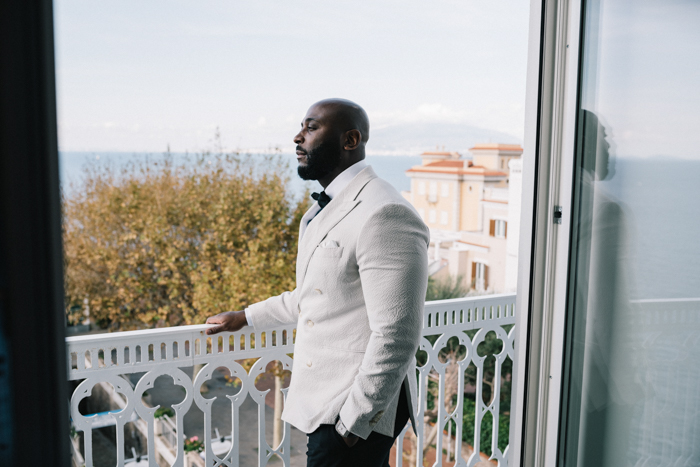 A Destination Wedding Surrounded By Loved Ones
Love was tangible and present during every moment of our wedding. We were grateful all of our loved ones were able to be in Sorrento for our wedding weekend—against all odds and in the midst of a global pandemic. We'll never forget the memories we made, and the joy it brought us.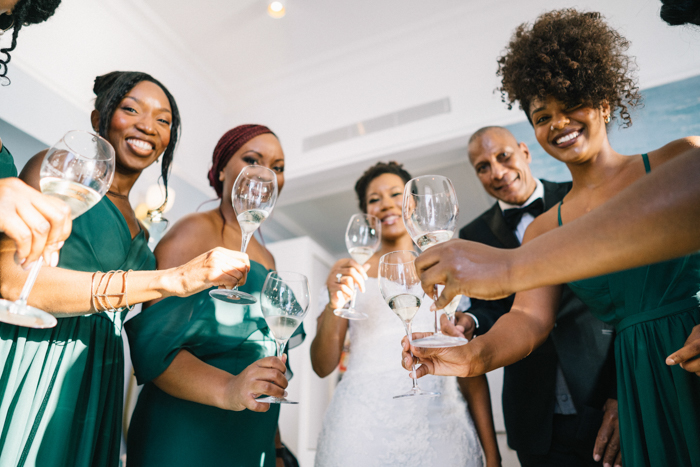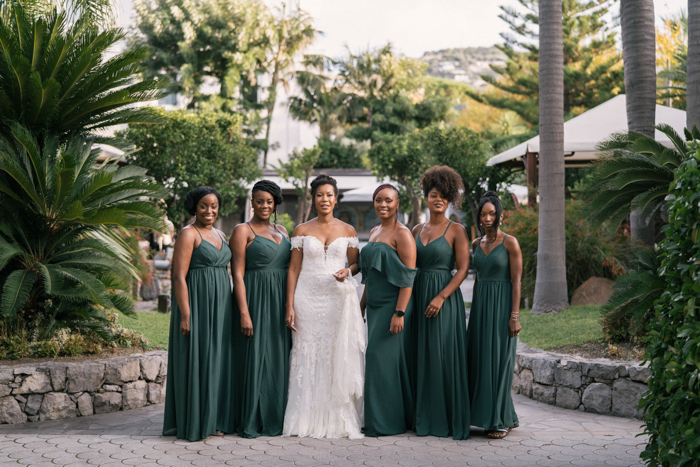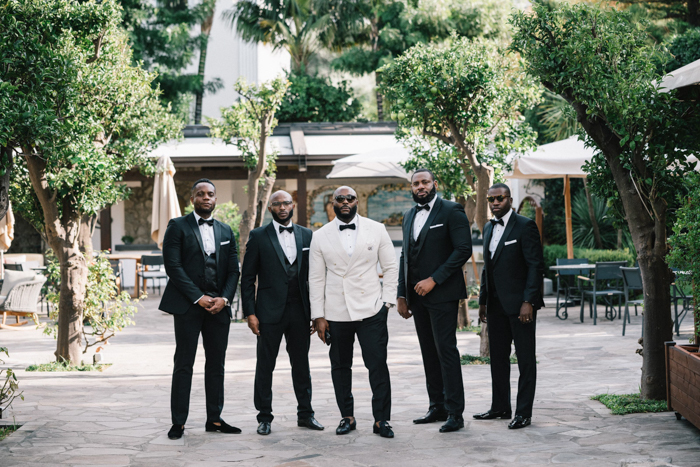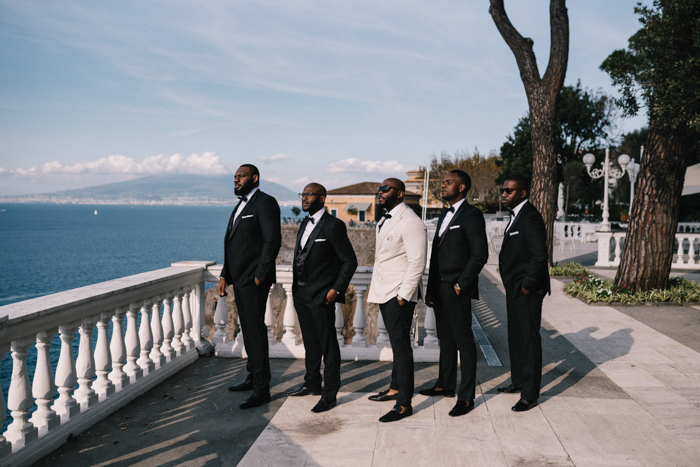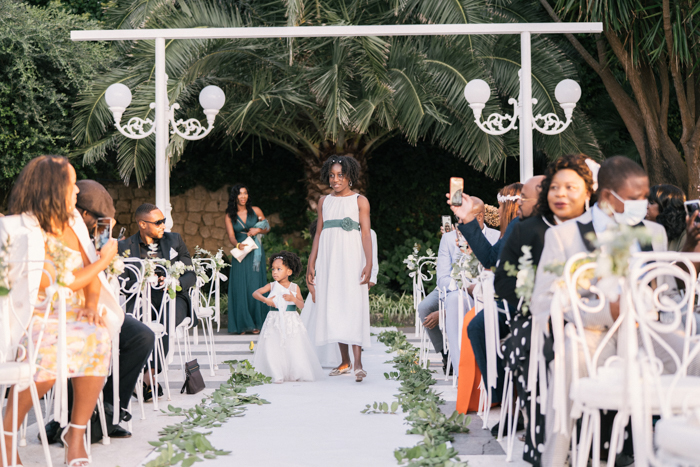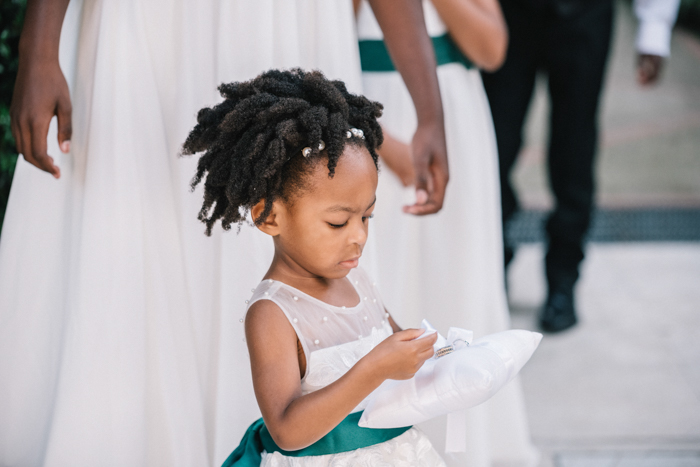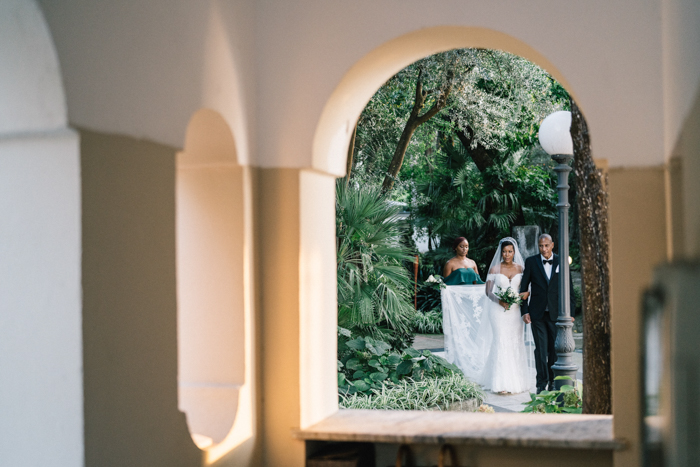 Small Moments That Make For An Unforgettable Day
When I turned down the beautiful garden pathway with my Dad and saw Philip standing in front of the exquisite sunset, I knew I'd never forget that memory. For my husband, his favorite memory of that day is his mother's speech. Poignant, eloquent, and heartfelt. All the moments we shared with her during the wedding weekend mean so much now that she has sadly passed away.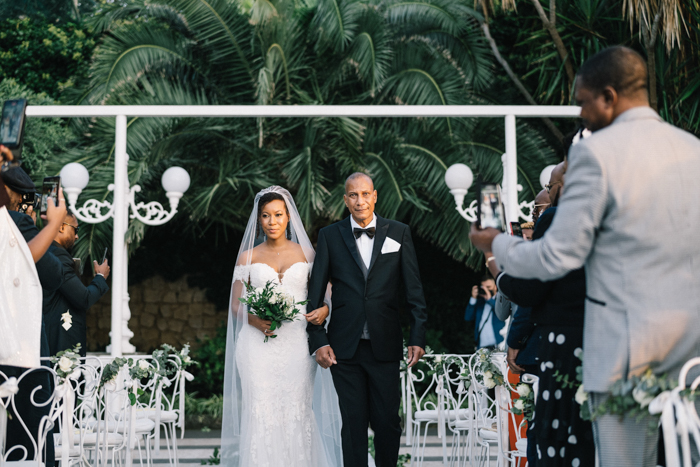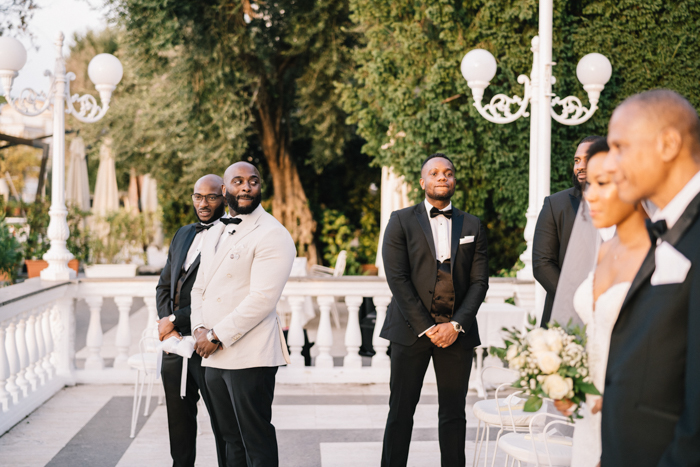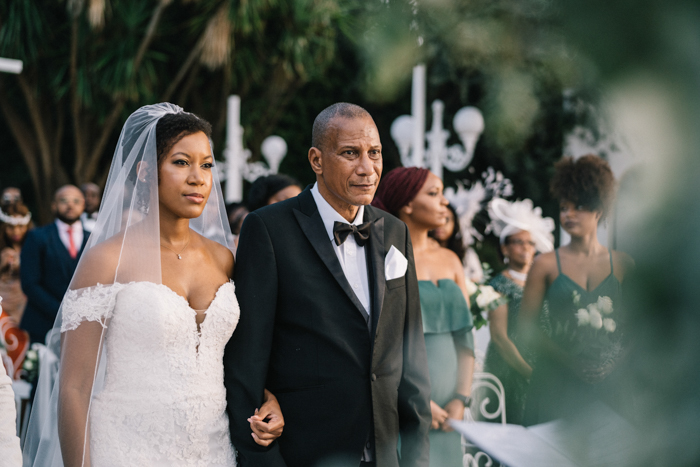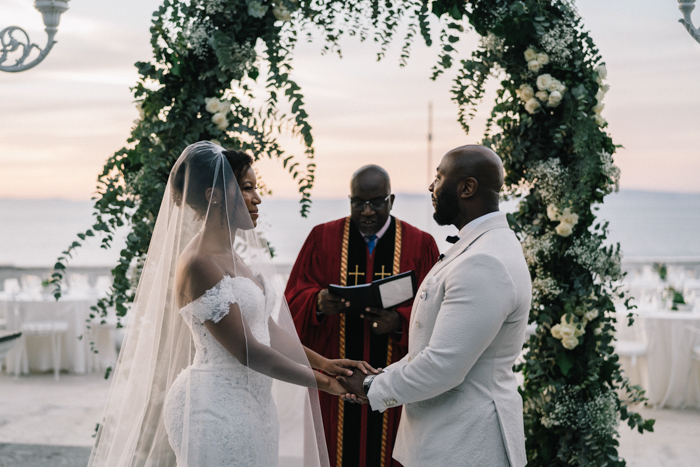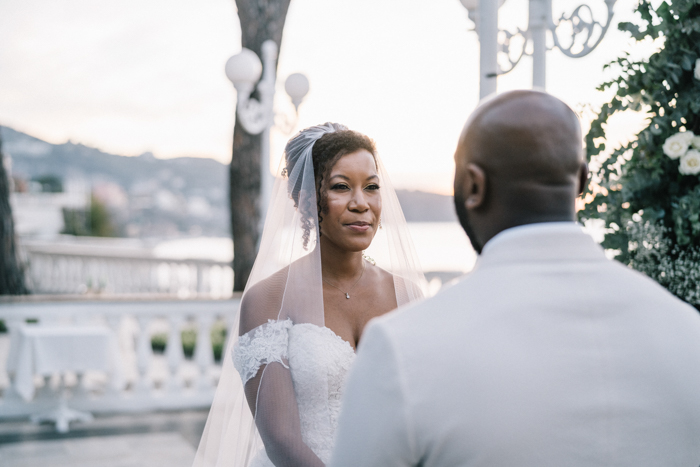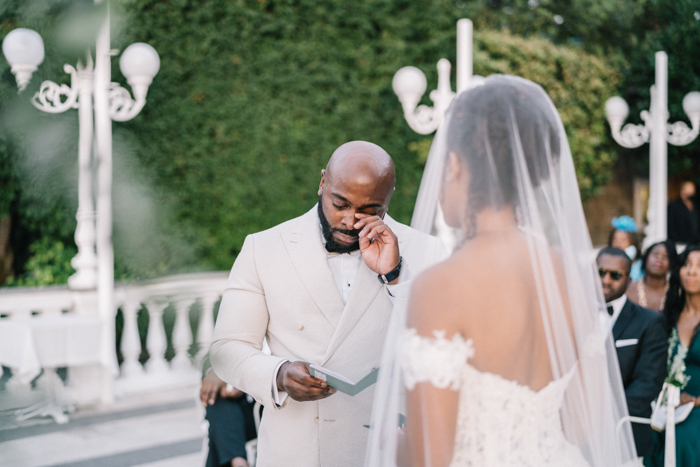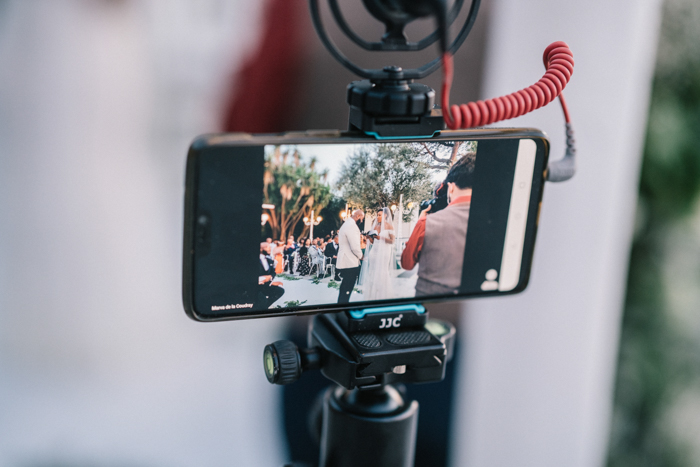 Destination Wedding Planning Tips
First, you have to have a balance of flexibility and faith that everything will work out. Especially in the current climate. Secondly, it's really important to not get overwhelmed in response to challenges. The week of our wedding, we were forced to find an alternative venue. So many changes and decisions needed to be made but we grew as a couple in the process. Finally, have a plan but also follow your gut and don't get hung up on the small details. The most important thing is your union.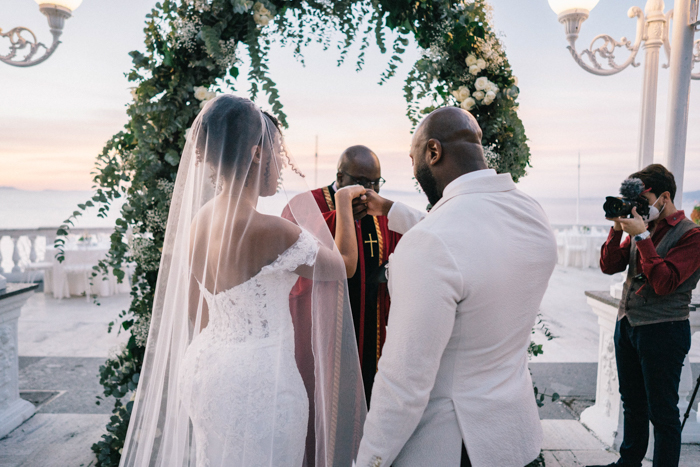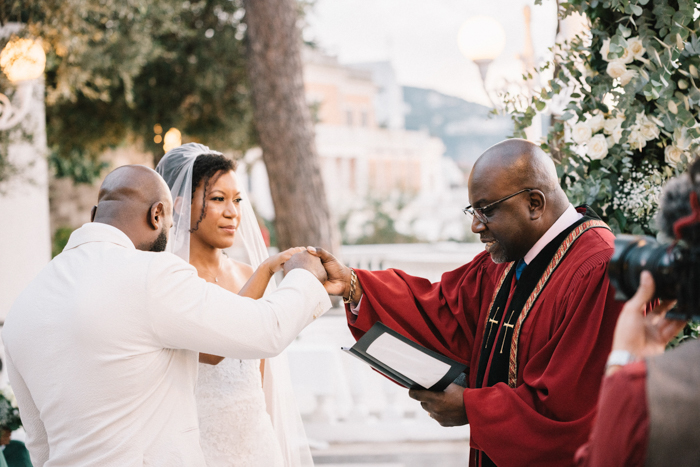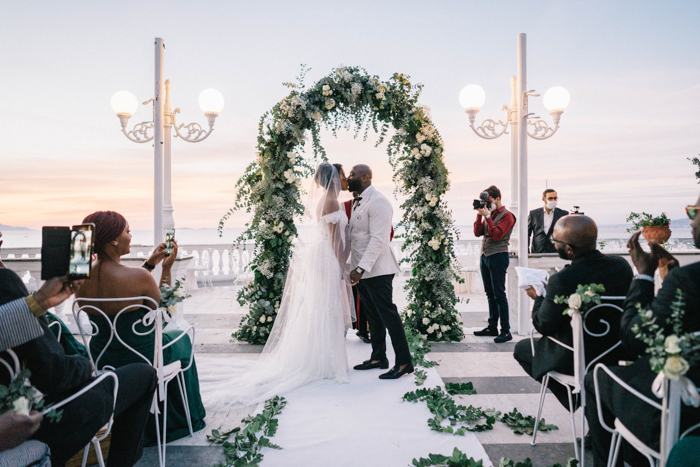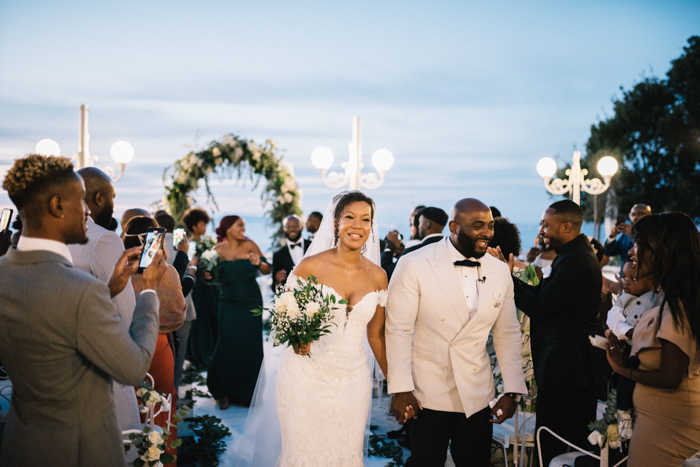 The Importance Of Personalizing Your Ceremony
We personalized our ceremony by having our daughter as our ring-bearer. She was amazing—the fruit of our love bringing the rings of our union. It was also important for us to write our own vows. We chose ceremony music and readings that had special meaning to us. Everything felt so personal.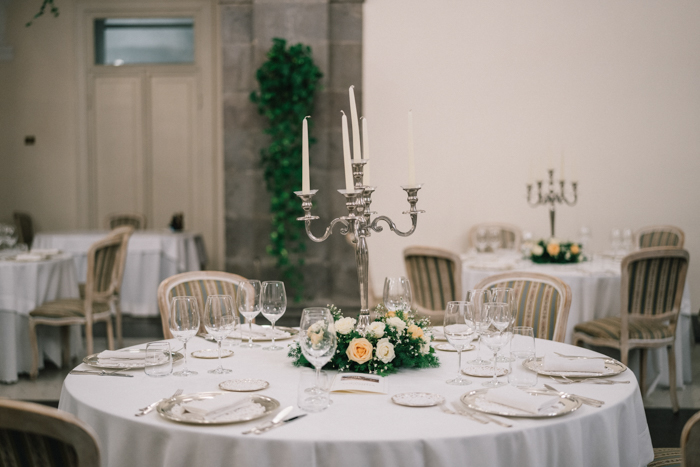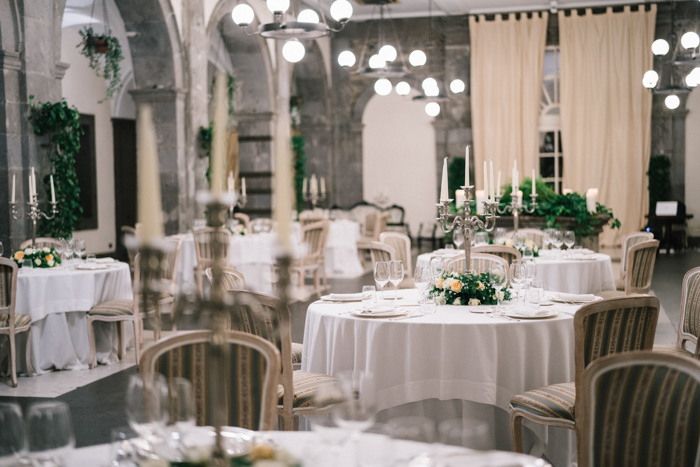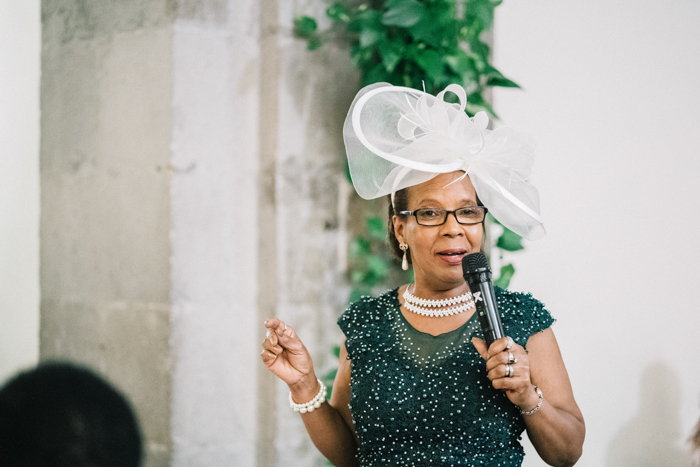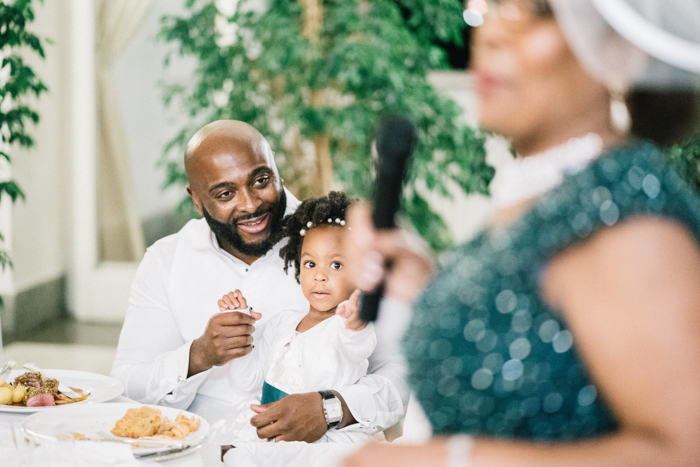 Pasquale Mestizia Photography and his team were amazing to work with. We knew we could trust them. They had already gone above and beyond leading up to the wedding. On the big day, they made everything so effortless and merged into the background seamlessly and professionally to capture such beautiful photos.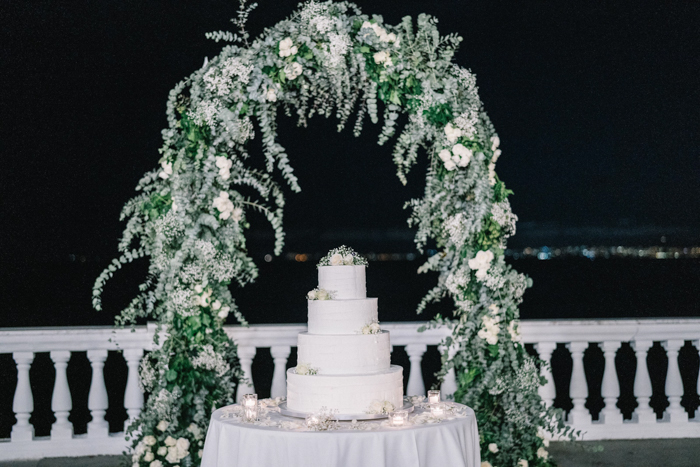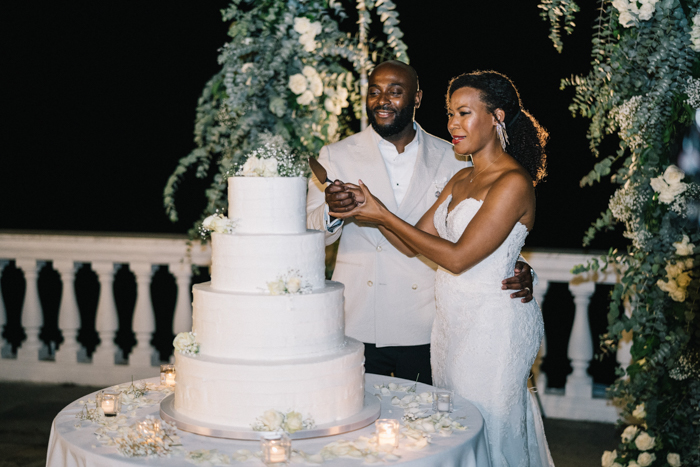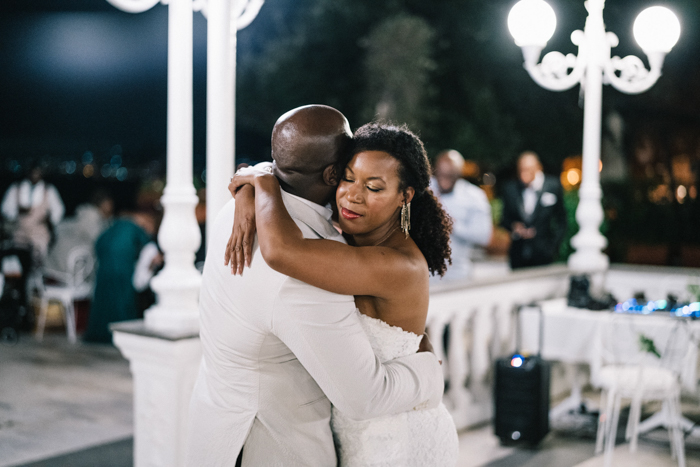 Big thanks to Junebug member and photographer Pasquale Mestizia Photography, and congratulations to Marva and Philip on their magical Sorrento coast wedding. This destination celebration proves that you don't have to sacrifice the involvement of loved ones regardless of where you host your ceremony.
Feeling inspired to take your love fest abroad? After seeing Marva and Philip's magical day come to life, we don't blame you. Start by checking out these wedding destination etiquette tips that will make for a smooth and stress-free planning process.