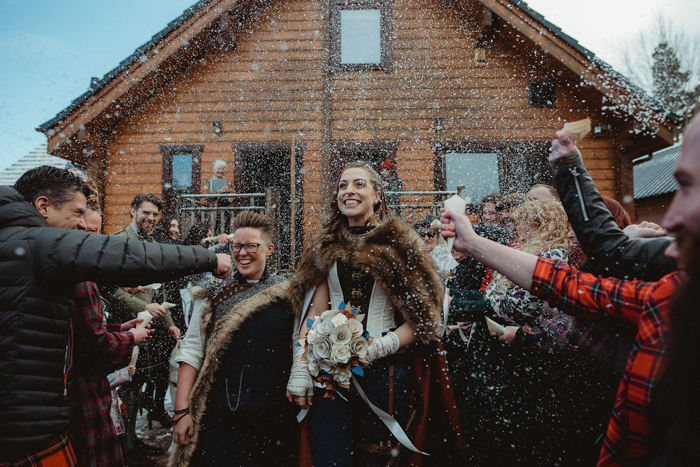 Bonnie and Jen wanted a nontraditional day that authentically represented their love for family, furry friends, and each other. And from the unique fur fashion to the evening fire display, that's exactly what they got. By dropping all traditional expectations they were able to prioritize the wedding day elements that were important to them.
Big Husky Lodge—a cozy holiday rental in Scotland—was the perfect small, intimate wedding location. It allowed the couple to fully personalize the space and incorporate meaningful DIY decor. This included the bouquet flowers made from book pages and the handmade centerpieces that doubled as thank you gifts at the end of the night.
Junebug member and photographer Nikki Leadbetter Photography beautifully captured images that prove a wedding doesn't have to be expensive or traditional for it to be show-stopping. If you're in search of inspiration you haven't seen plastered all over Pinterest, look no further.
Photographer's Thoughts On This Big Husky Lodge Wedding
I was so excited to shoot this wedding, as the Big Husky Lodge is such a magical place in the winter months. As we ventured into the woods after the ceremony, it started to snow—creating the most romantic winter wonderland vibe. There were so many special touches in the day, showing that you can create a real sense of individuality without a large budget. The flowers were made out of book pages and Jen put her entire outfit together herself after trawling the internet for inspiration and creative tips and tricks!
The Couple:
Bonnie and Jen
The Wedding:
Boat of Garten, Scotland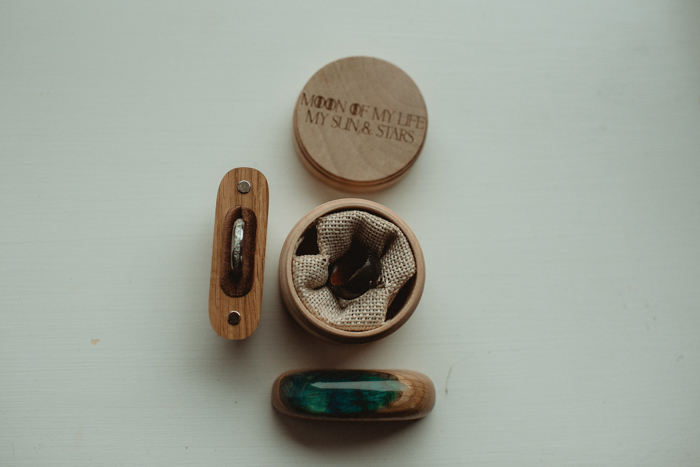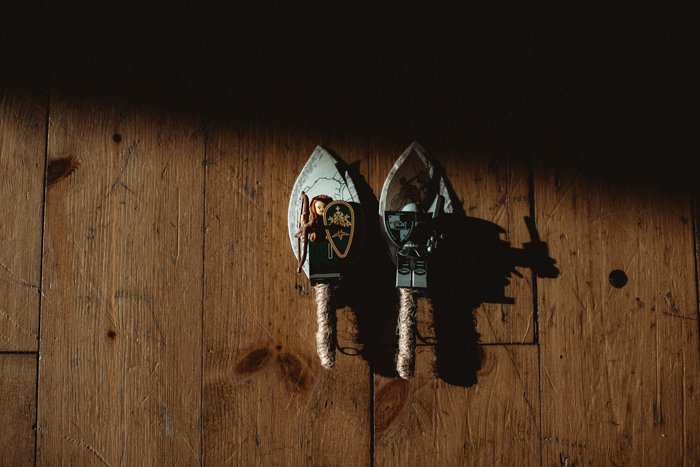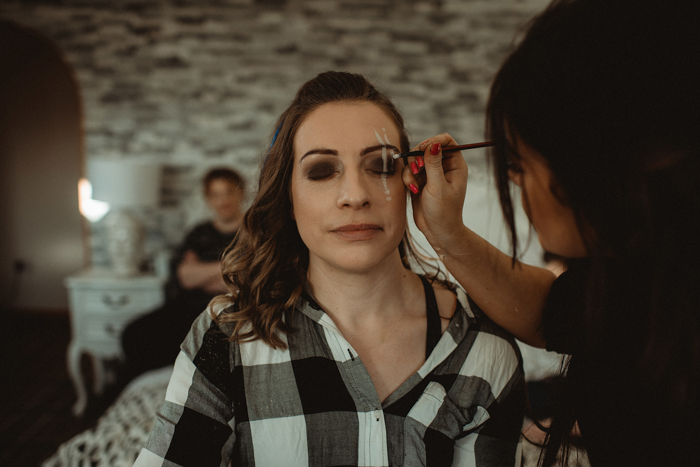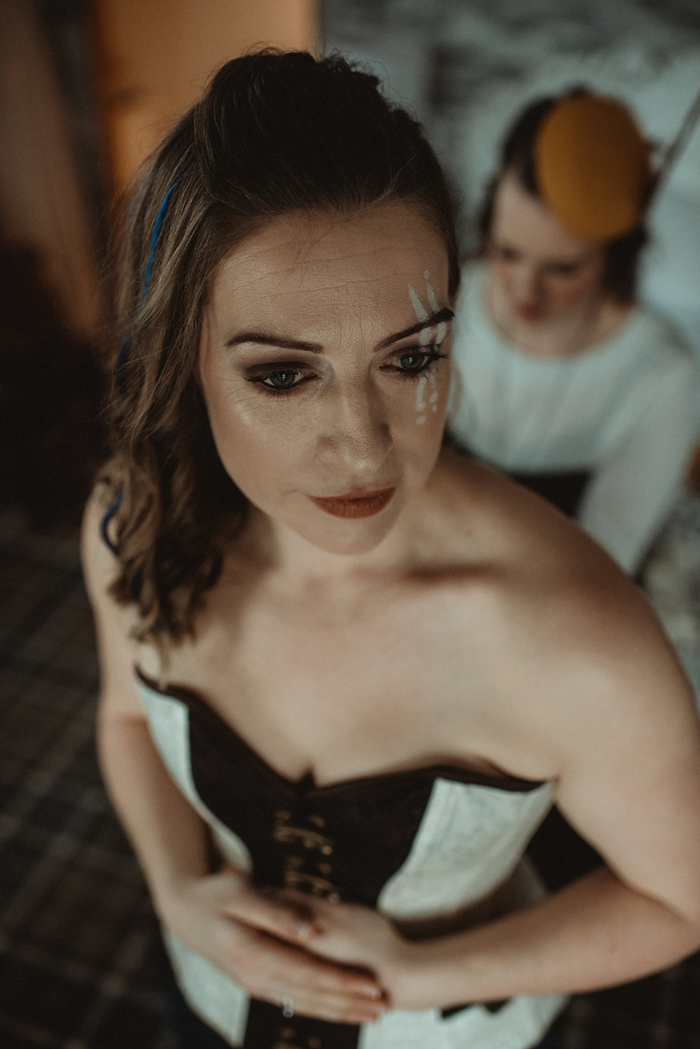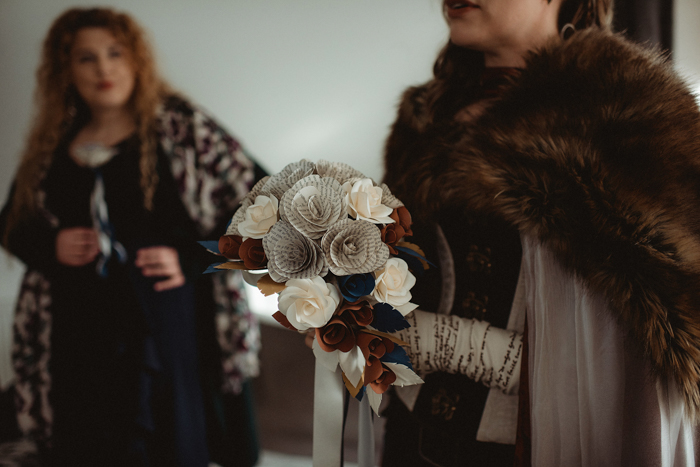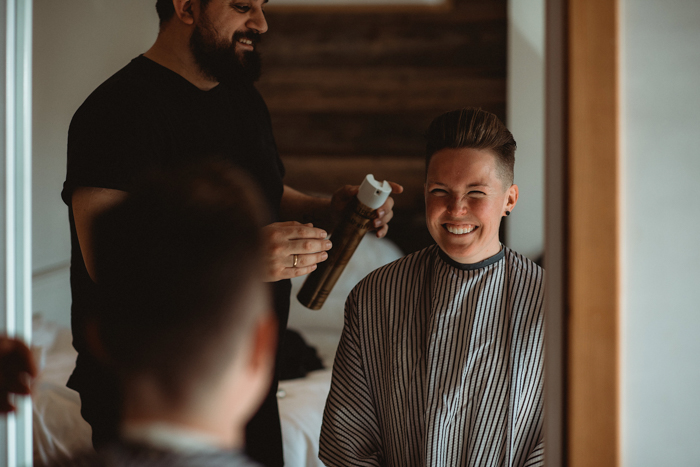 Planning A Day Authentically Yours
The most important part of planning was creating a day that was us. We honored who we are and created something that was right for us, rather than being driven by perceived expectations. We were worried that no one would enjoy our day but people left telling us it was the best wedding they'd ever experienced. We even had one family member tell us privately that he finally understood same sex marriage—when he saw the love we had for each other, he couldn't understand why anyone would want to stand in the way.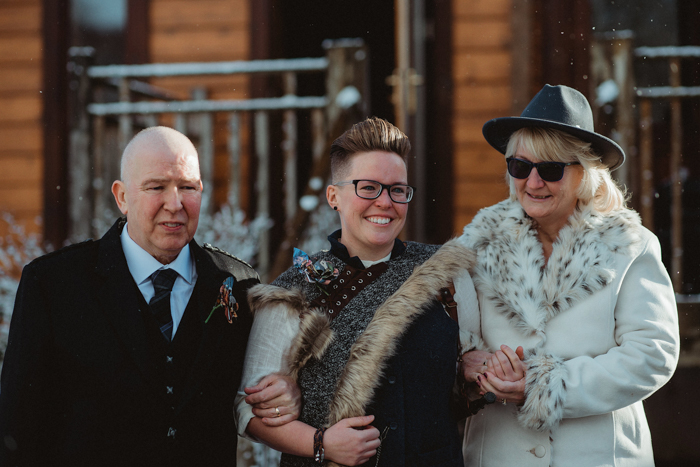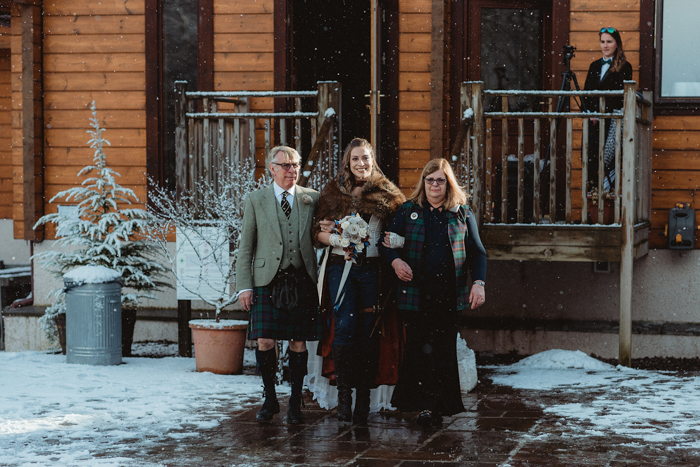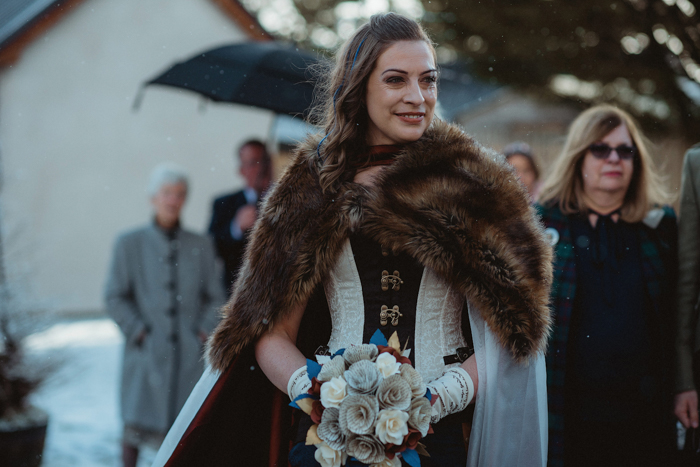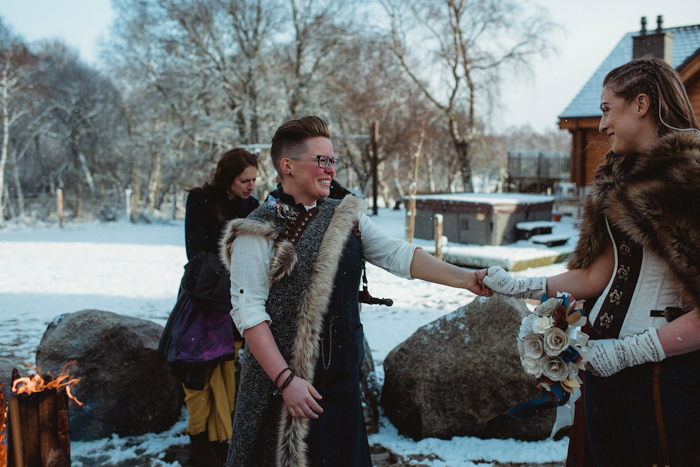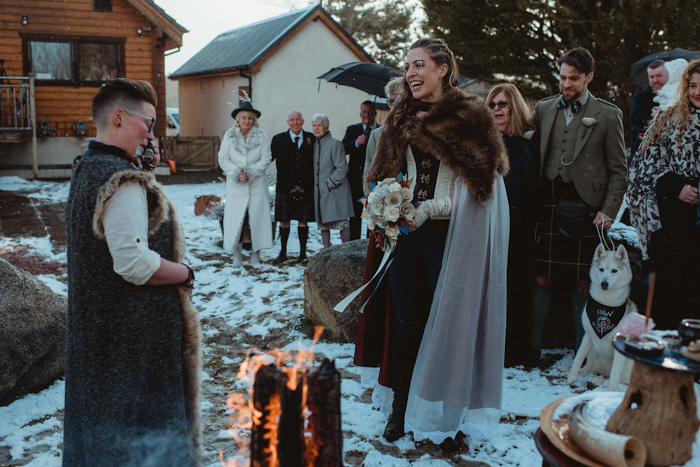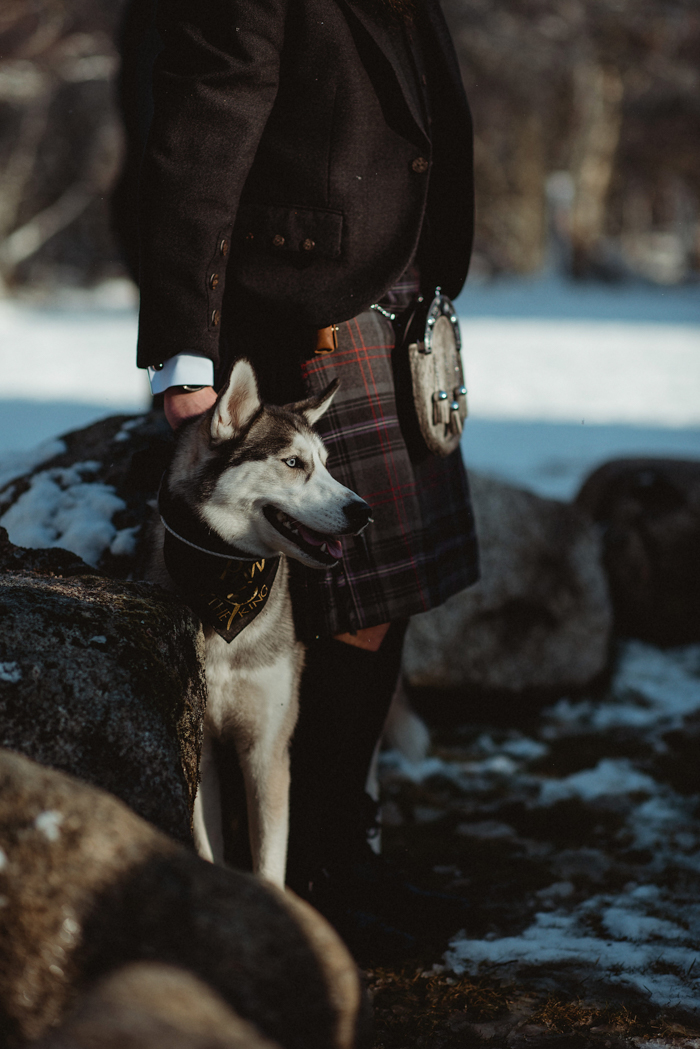 DIY Details Save Money And Add Personality
We did a huge amount of DIY projects when it came to the venue decoration. It was just a holiday home that we rented so we did the entire space ourselves. We rented tables and chairs and laid them out around the space, we moved couches, hung fairy lights—you name it! Bonnie also handmade our centerpieces, which were wood and resin lazy susan platters for each table, which became gifts at the end of the wedding.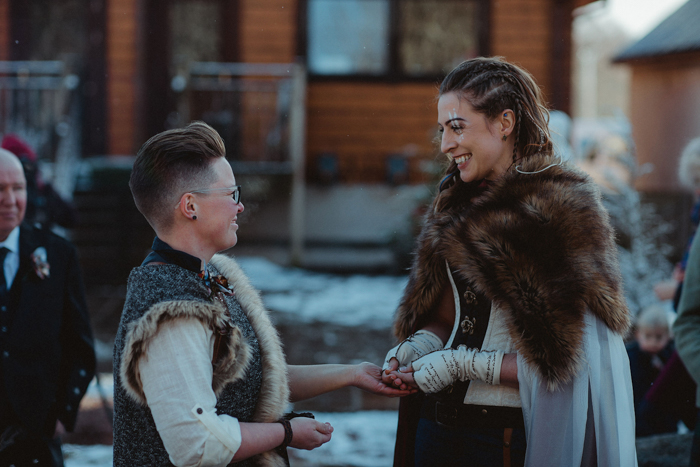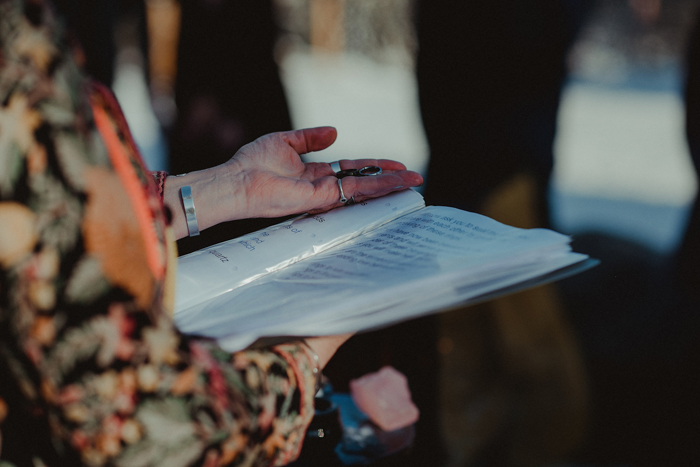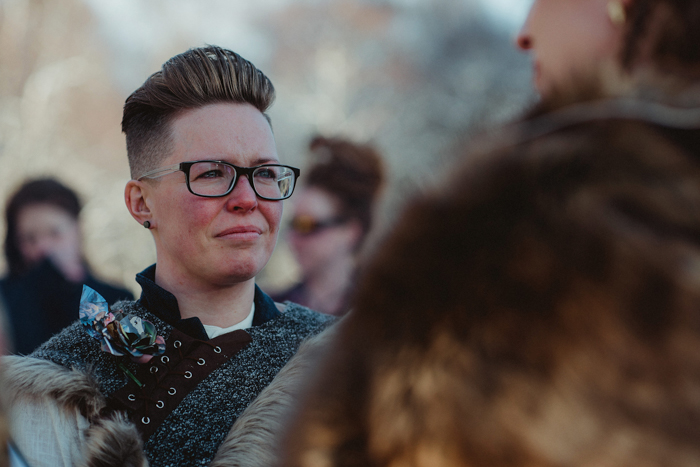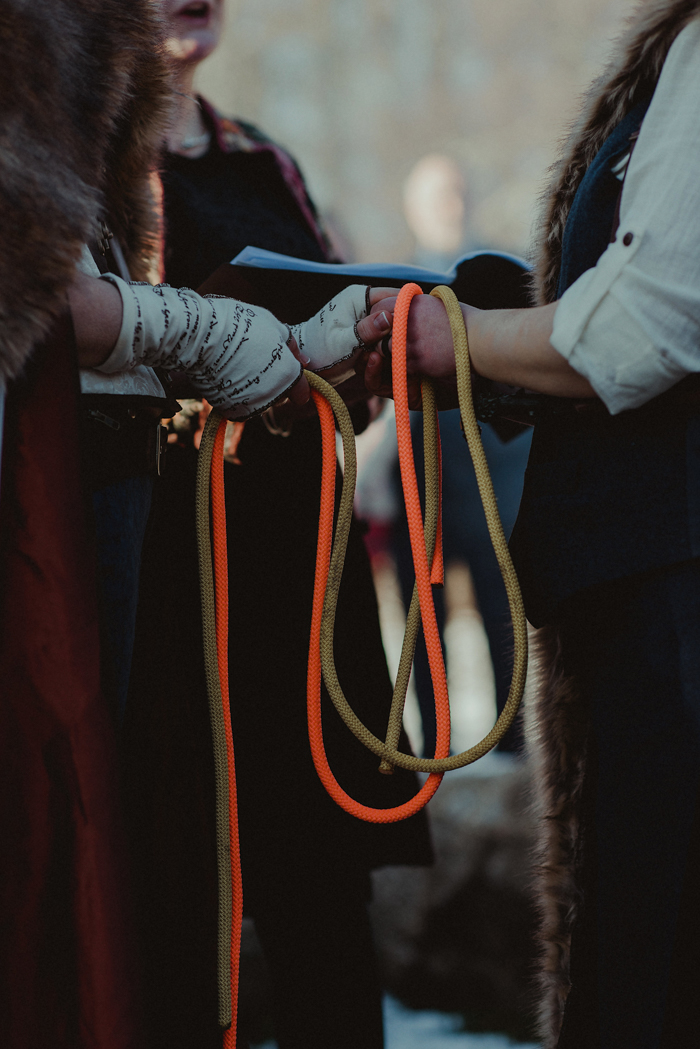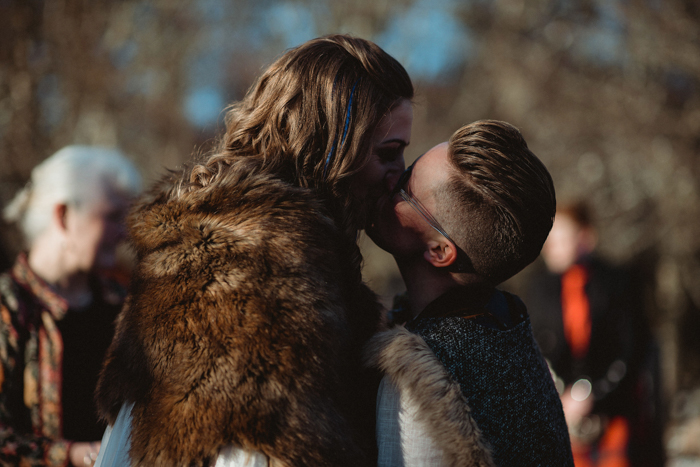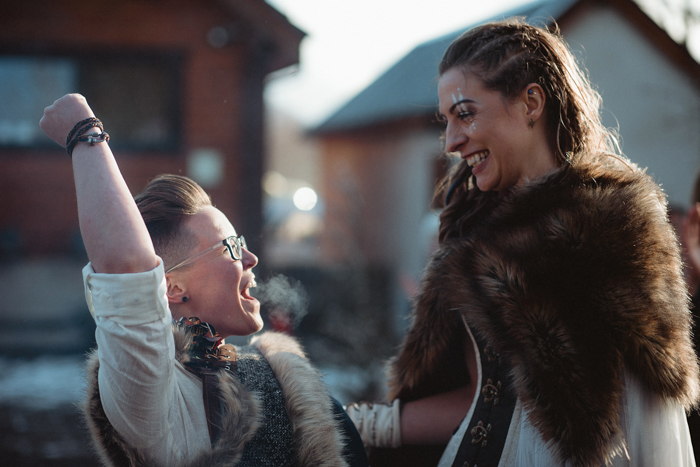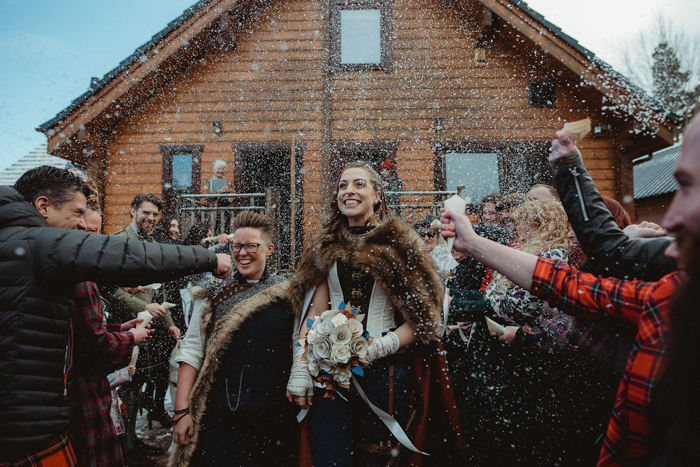 The Impact Weather Can Have On Your Big Day
The one thing we were most grateful for was the weather! When we woke up that morning the weather was beautiful with bright blue skies but we were disappointed to see no snow. As we started to get ready, a blizzard blew in. Suddenly the idea of being married outside seemed impossible and we were sadly accepting the reality of Plan B. Just as we decided that we had to get married inside, the snow stopped. The wind died and the clouds drifted away to reveal blue skies. In a matter of moments our outdoor winter dream became a reality and we stepped out into the garden to stand in the stone circle surrounded by our friends and family. We couldn't have asked for more.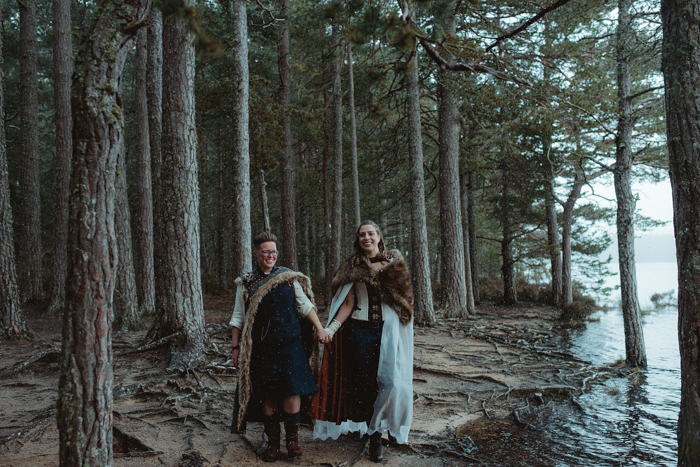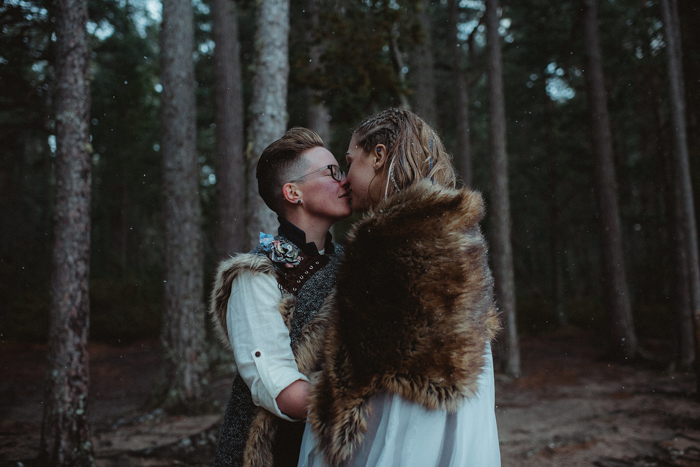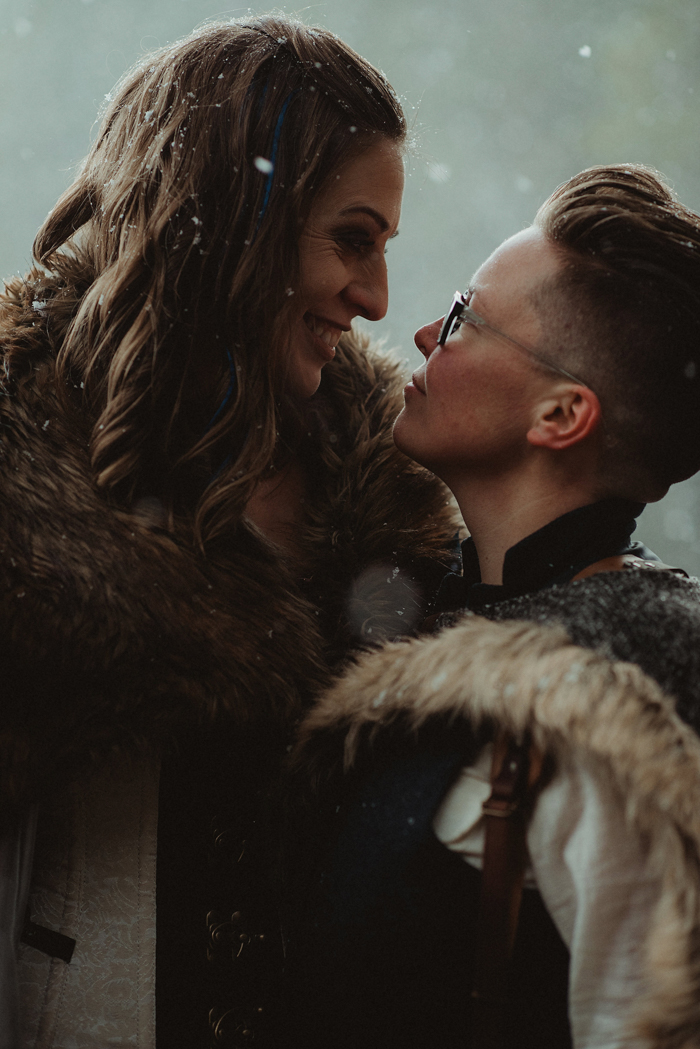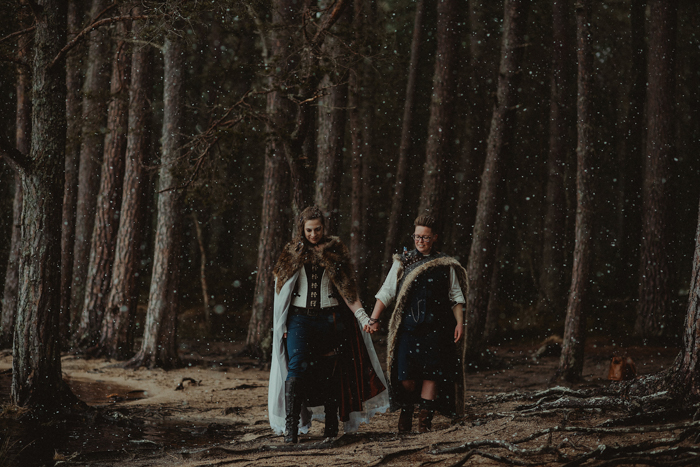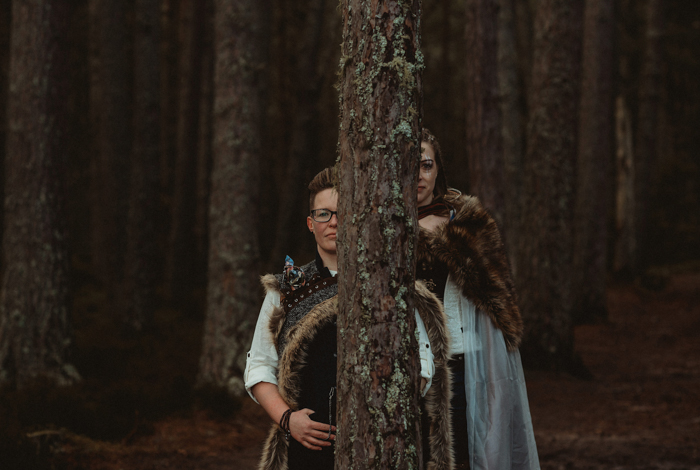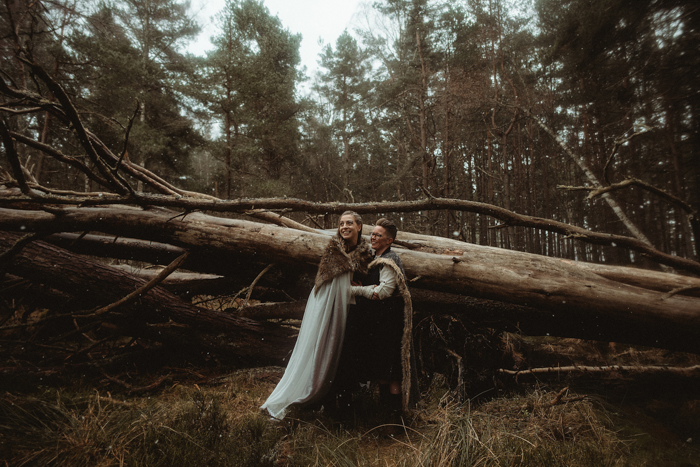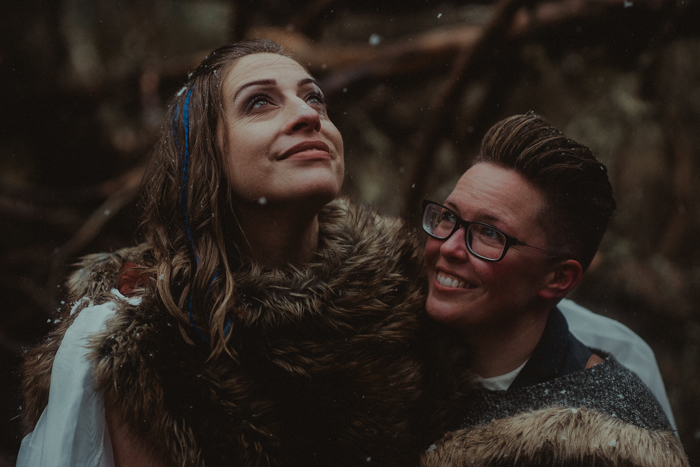 Prioritize A Photographer In Your Budget
Whatever the budget, don't skimp on the wedding photographer and get a videographer too. We were trying so hard to keep costs down because we had so little money to create what we wanted. The photos and the videos will be what stays with you though. These wedding vendors will capture the moments that would otherwise be lost. Invest, interview, and don't settle. You won't regret it.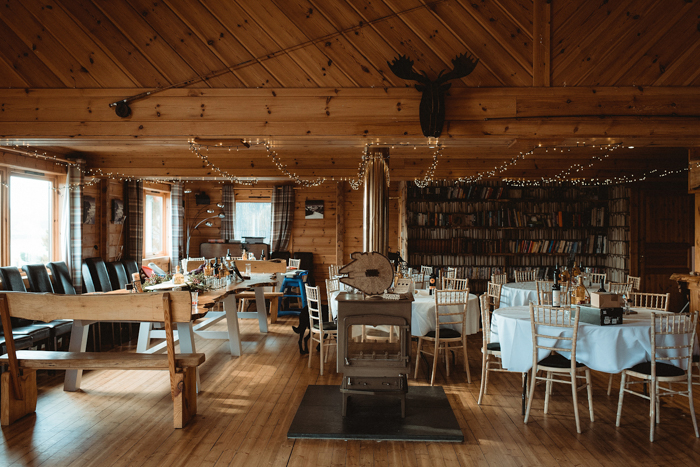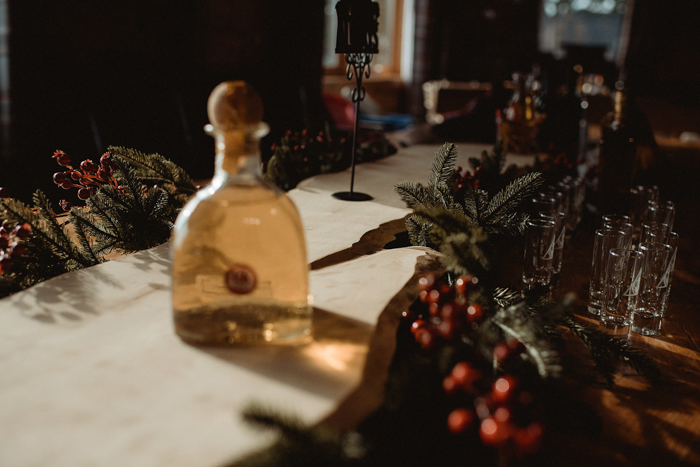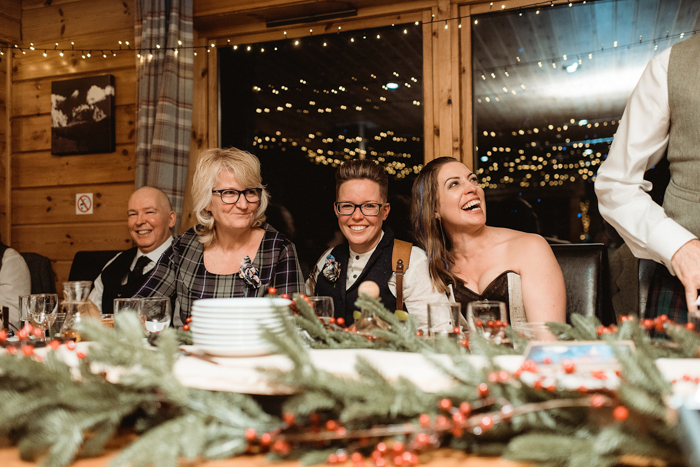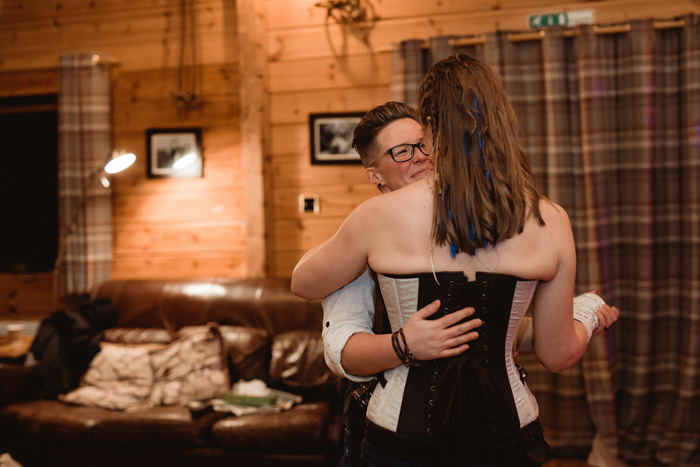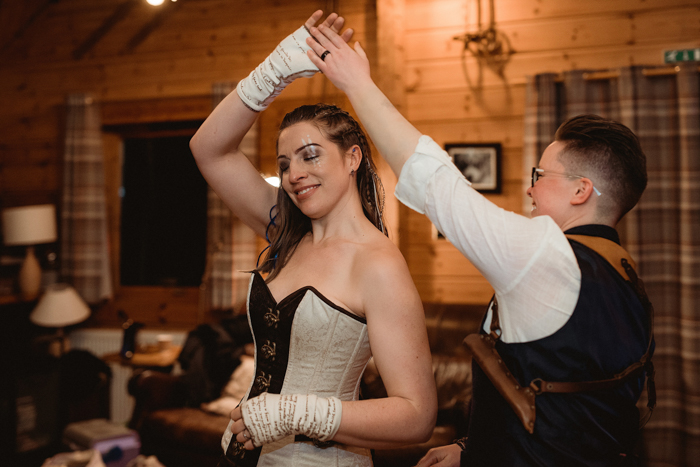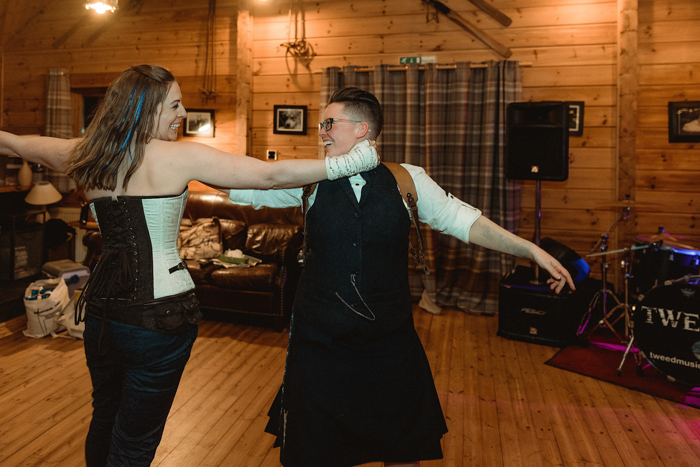 One Venue For Both Your Ceremony And Reception
We wanted a wedding venue that would create the "amazing house party plus vows" feeling with space for everyone. We also didn't want to have to move between two venues so we needed one that could accommodate everything we had planned. Big Husky Lodge was beautiful, rustic but high end, spacious enough to accommodate everyone with a perfect garden and stone circle. Add to that, it had "husky" in the name and we were sold!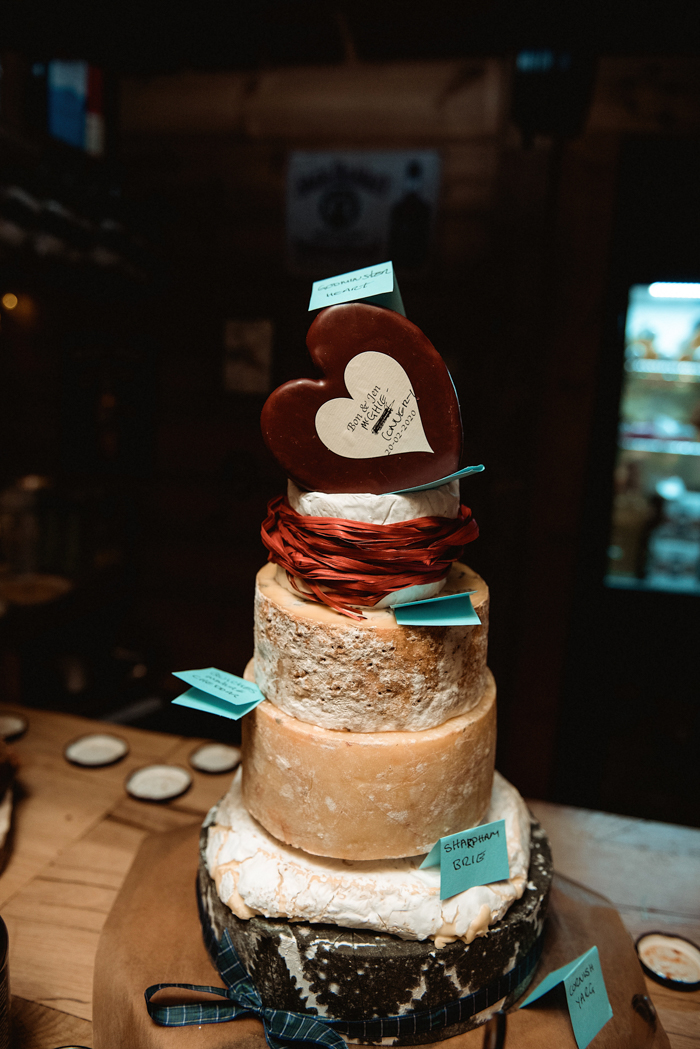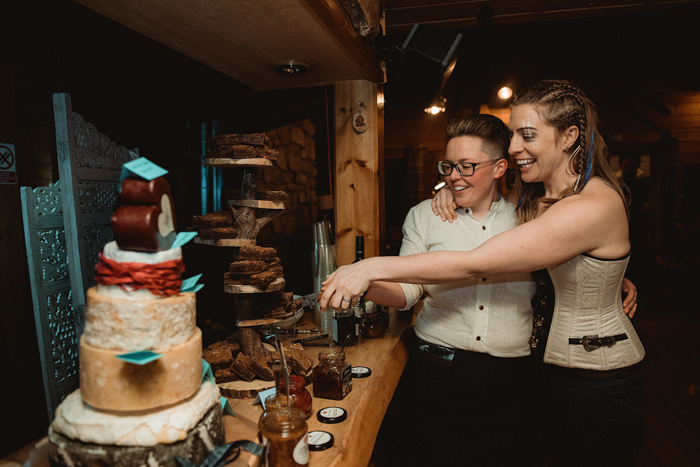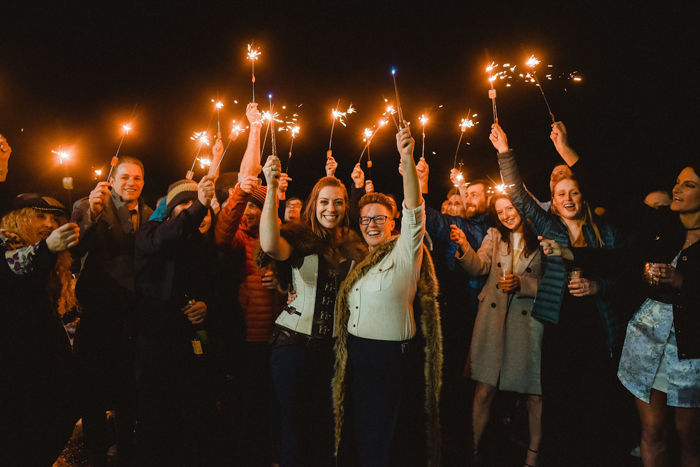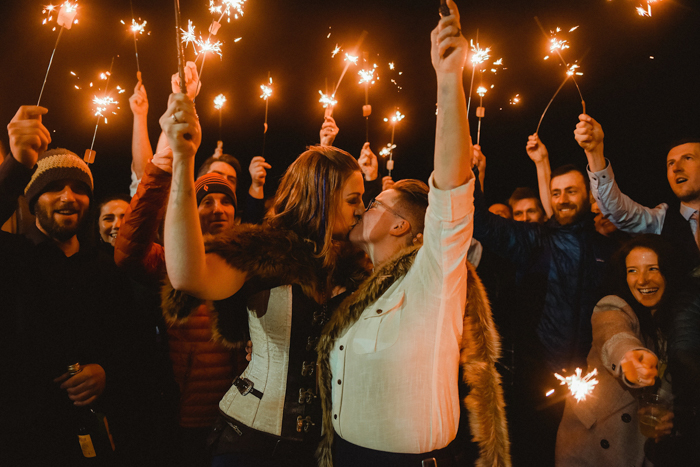 Working With The Photographer
Nikki Leadbetter Photography is simply the best we could have possibly asked for. She took the time to completely understand our style and what was important to us. She was so personable that she perfectly fit into our wedding group and she felt like one of the guests. It wouldn't have been the same day without her.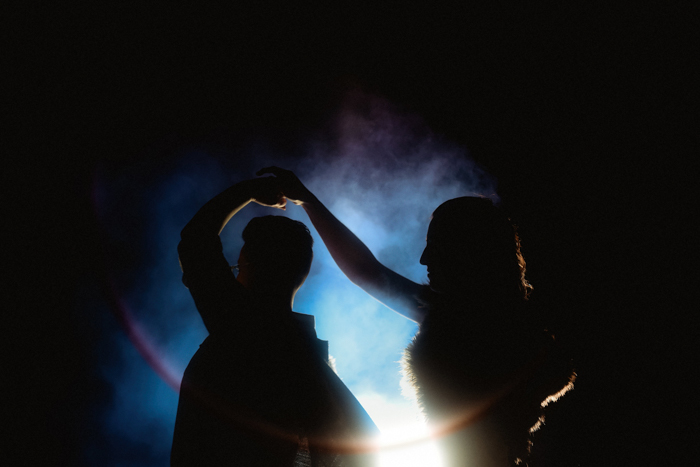 Congratulations to Bonnie and Jen on their nontraditional Big Husky Lodge wedding! And big thanks to Junebug member and photographer Nikki Leadbetter Photography for capturing every unique element of this celebration that made it one for the books.
If you're feeling inspired to let go of traditional wedding expectations—much like Bonnie and Jen—we don't blame you. If this sounds like you, kickstart your planning process by checking out our guide to planning a unique wedding—packed with the top tips for planning a nuptial that's unlike any other.