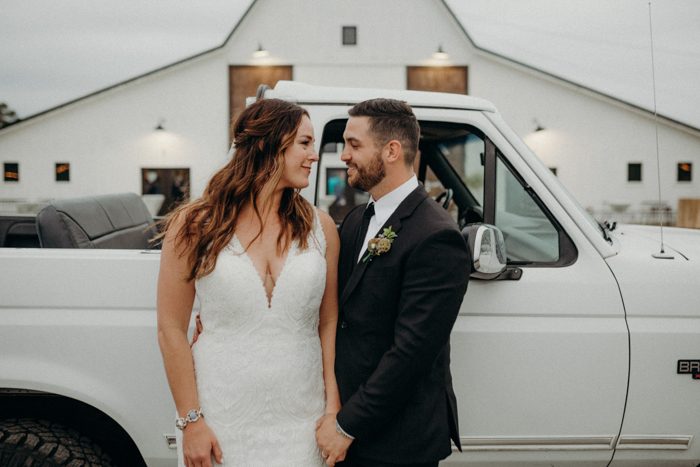 Abigail and Jeremy celebrated their love in style at White Willow Farms in Indianapolis, Indiana! The couple's goal for their wedding was to make everyone feel like they were at home, so they hired Boldly Chic Events to help them create a day that didn't feel like a production, but gave off all the boho elegance and "homey" vibes. From the Proteas (Abigail's favorite flower) Jim Sims used in the floral design to the couple's go-to dessert: WheelHouse Donuts — the day was truly a representation of their love. If hometown, lush vibes are your thing, you won't want to miss every gorgeous photo Sarah Kriner captured from this lovely day at White Willow Farms!
The Couple:
Abigail & Jeremy
The Wedding:
White Willow Farms, Indianapolis, Indiana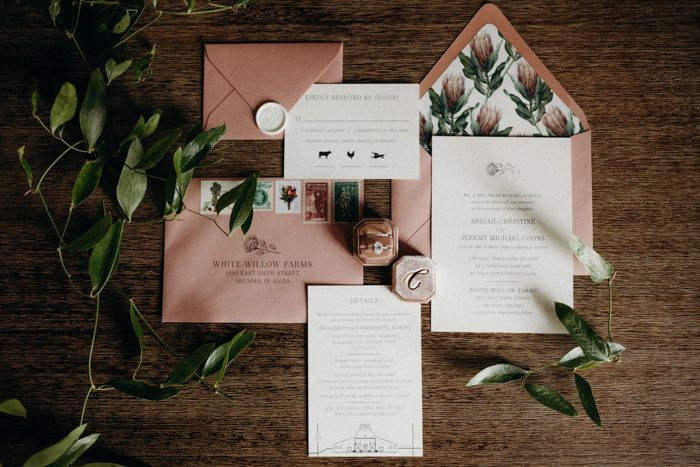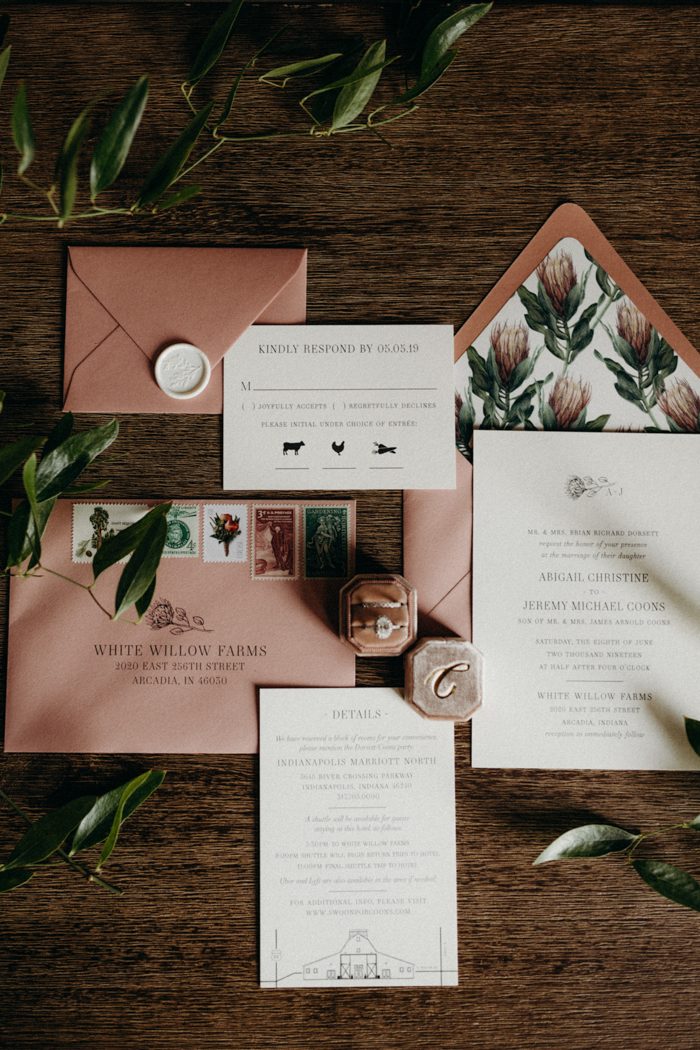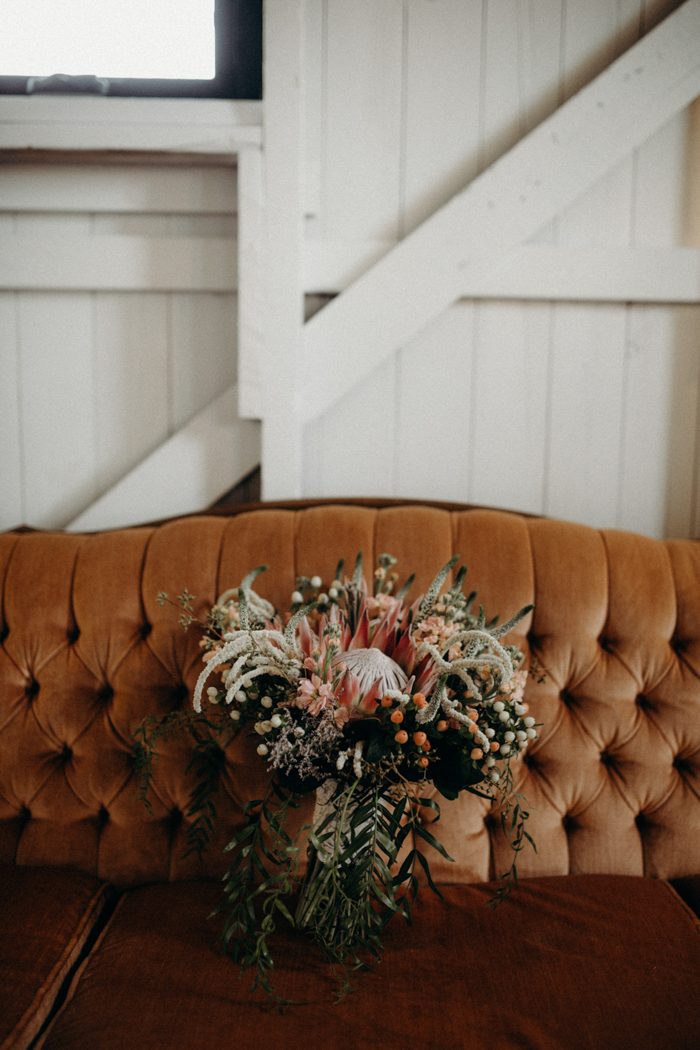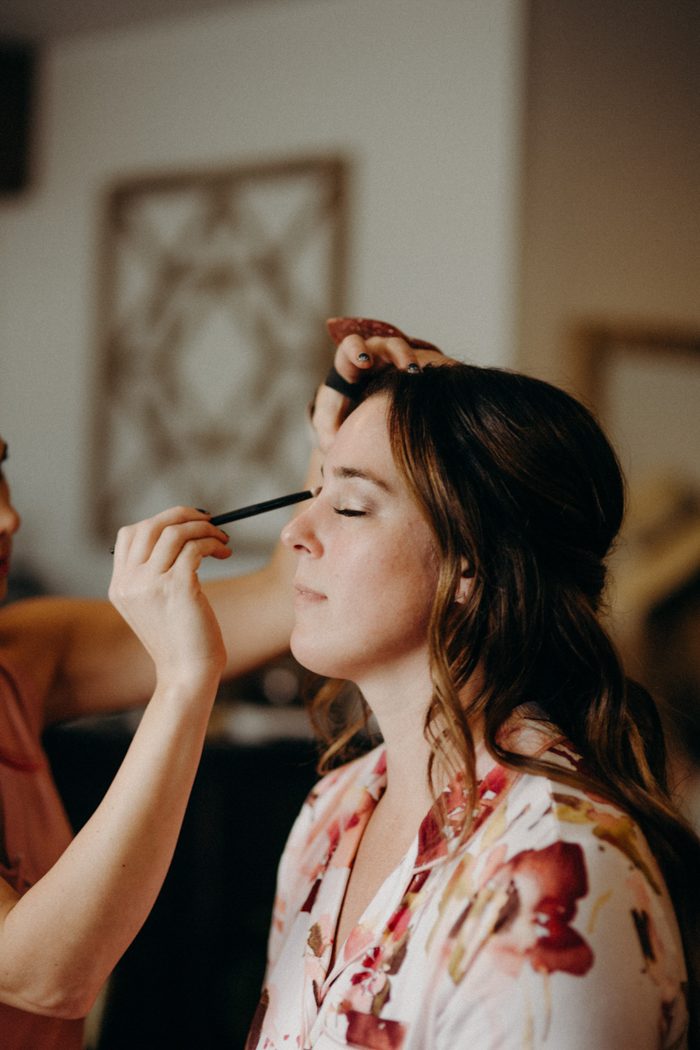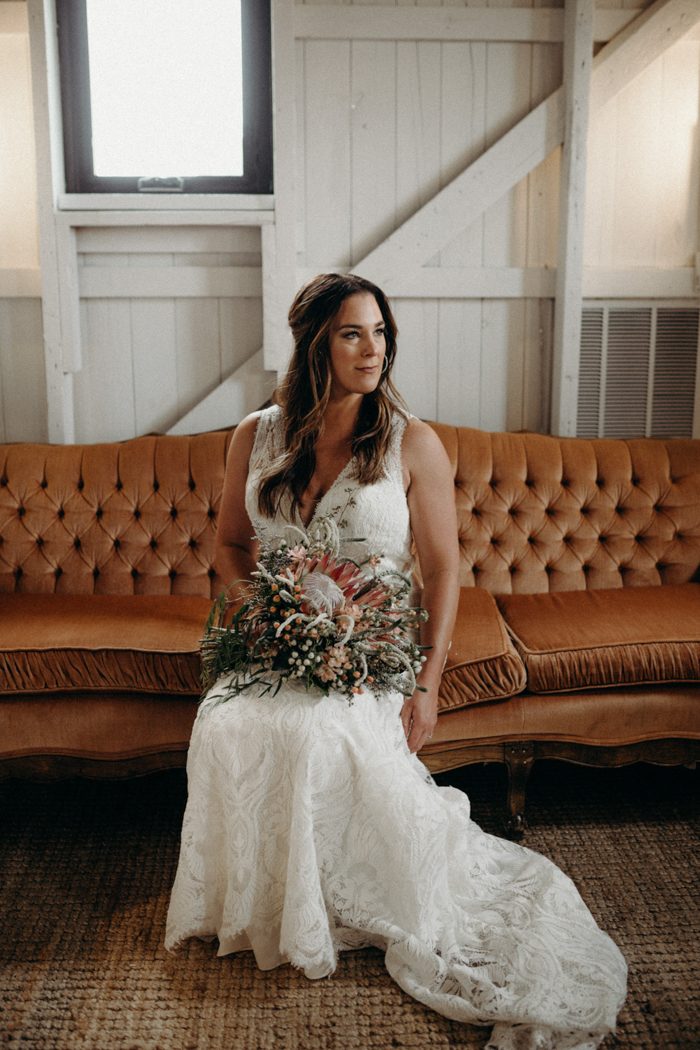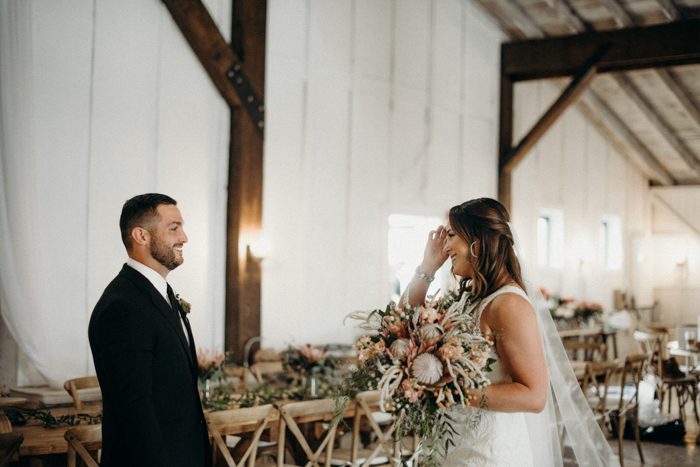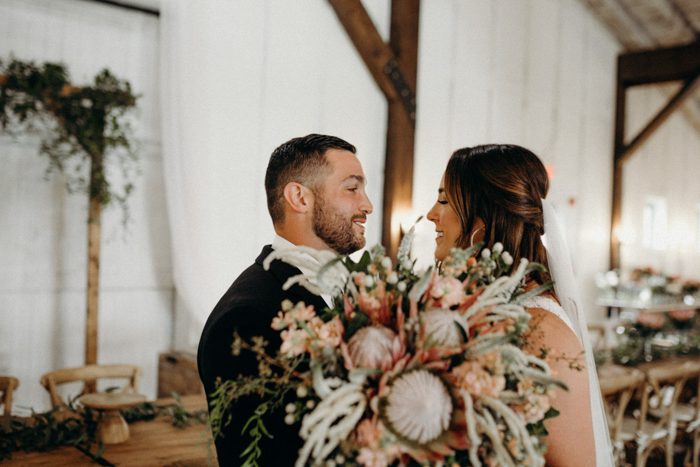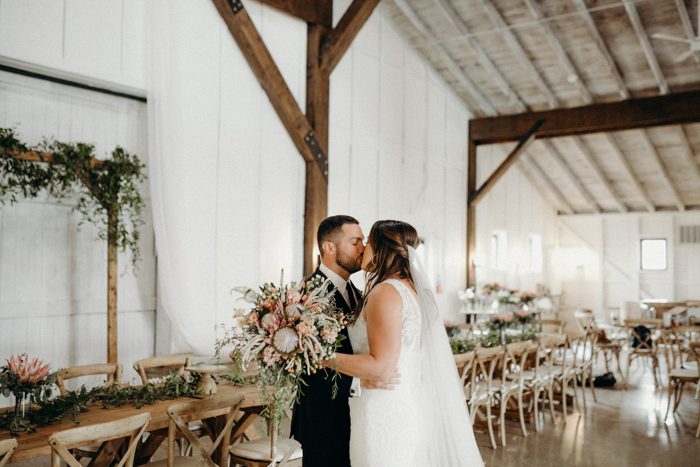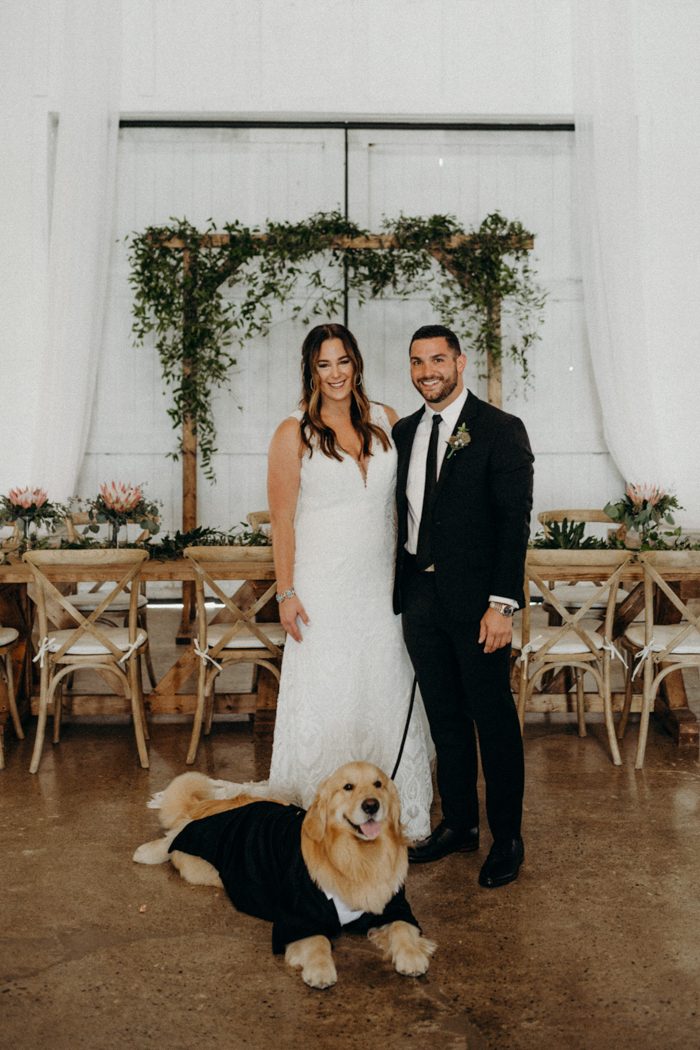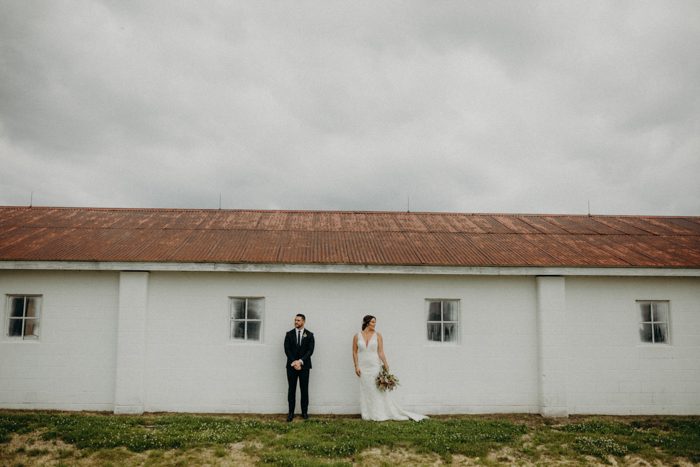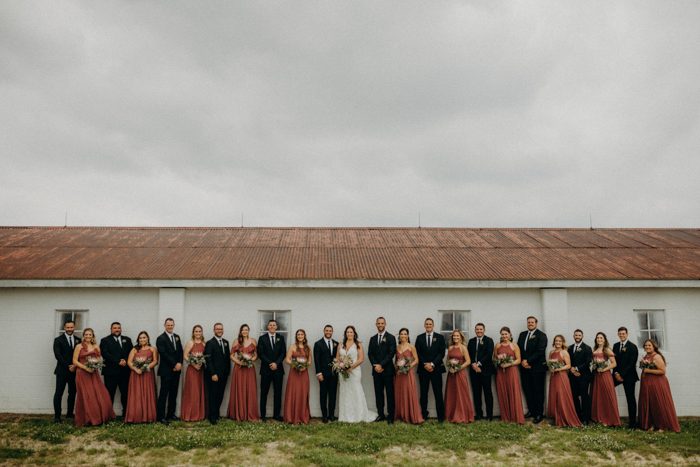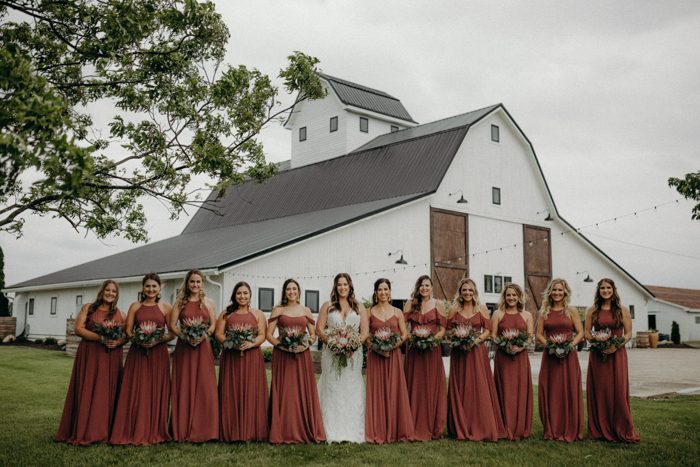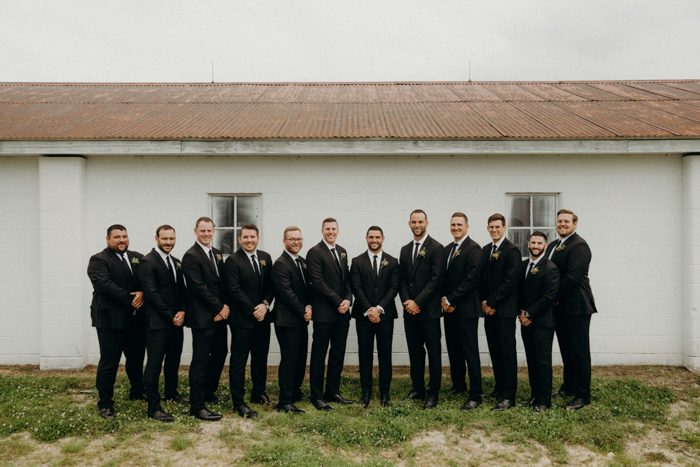 The bride's (second) most memorable part of the day: Honorable mention on the most memorable part would have to be the wind (as you'll see from the pictures, lol). I think my sister said it best, "It was windy, for God to hold off the rain and it simply sprinkled – only for a minute – to show Heaven's tears of joy."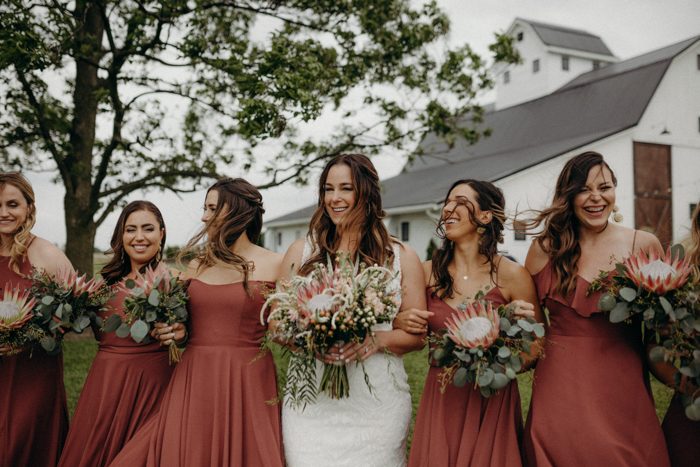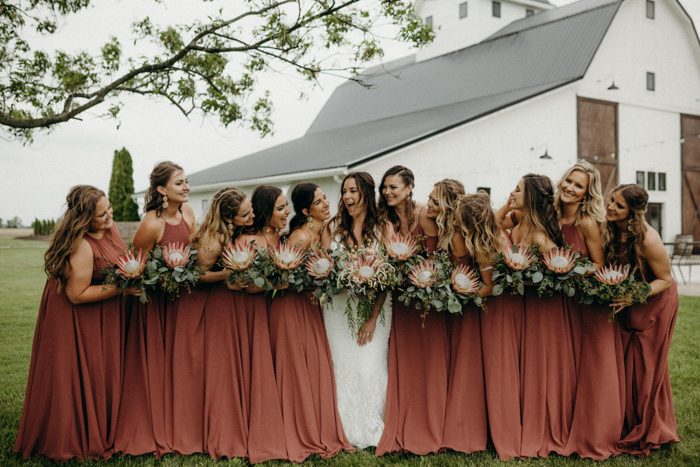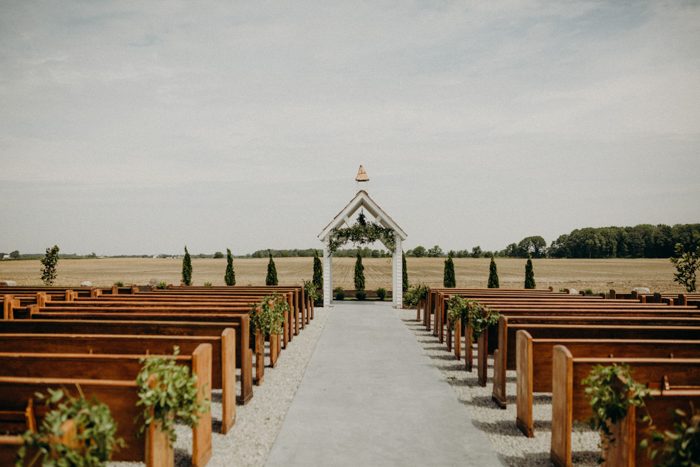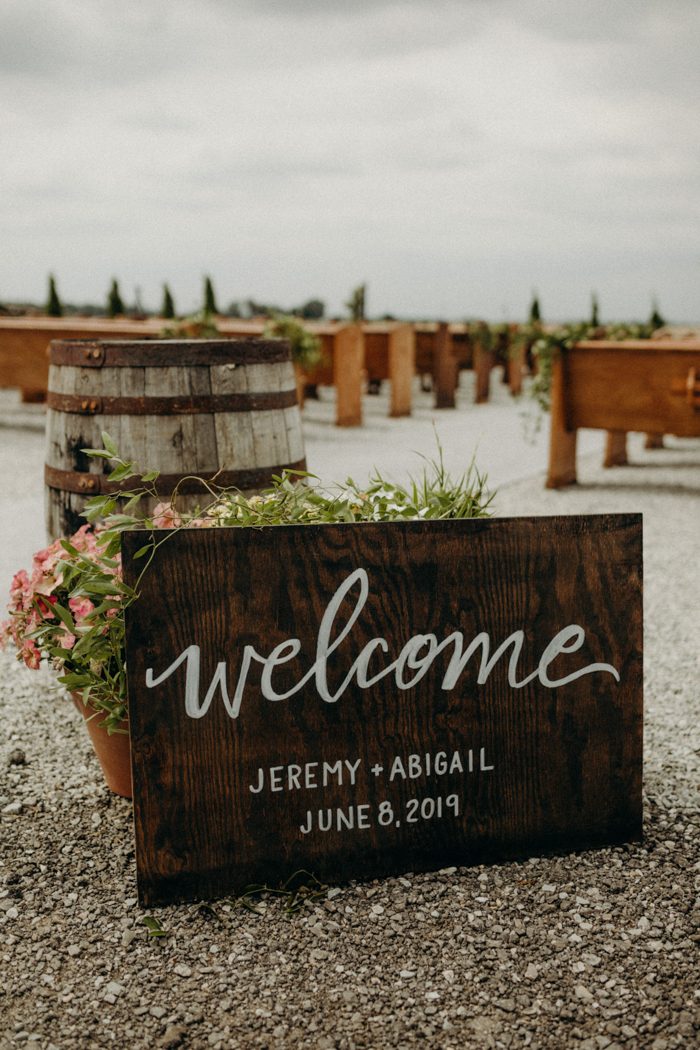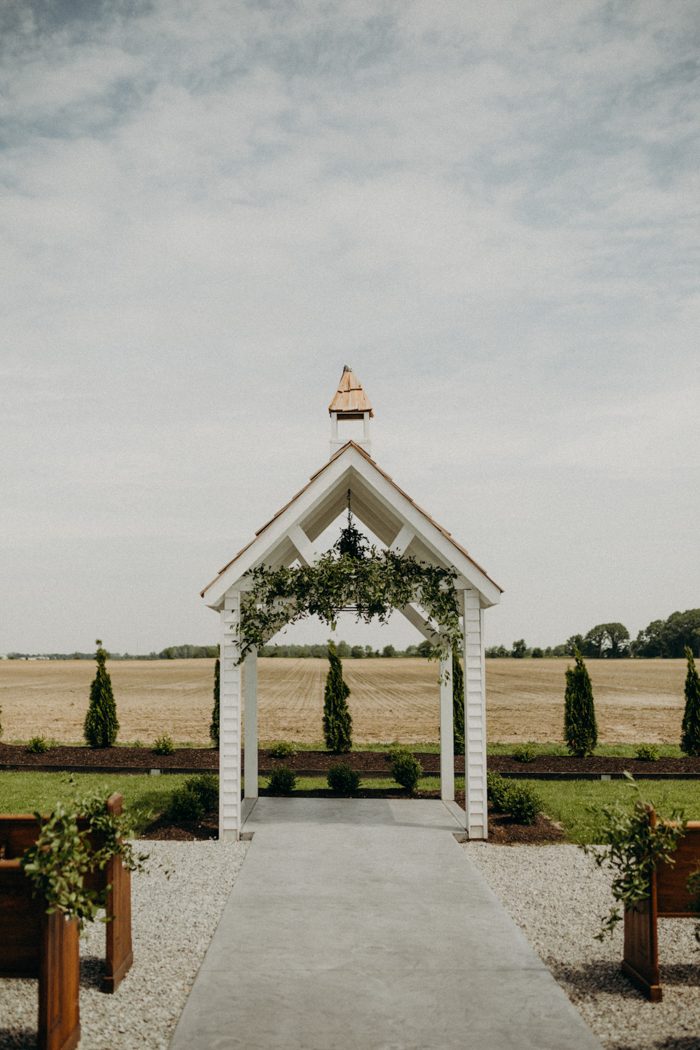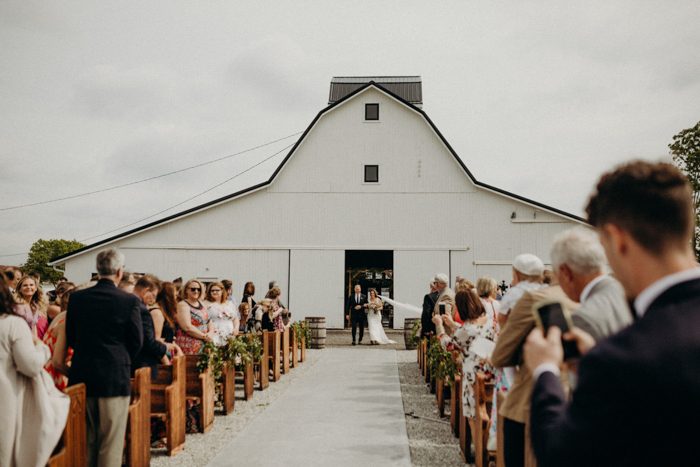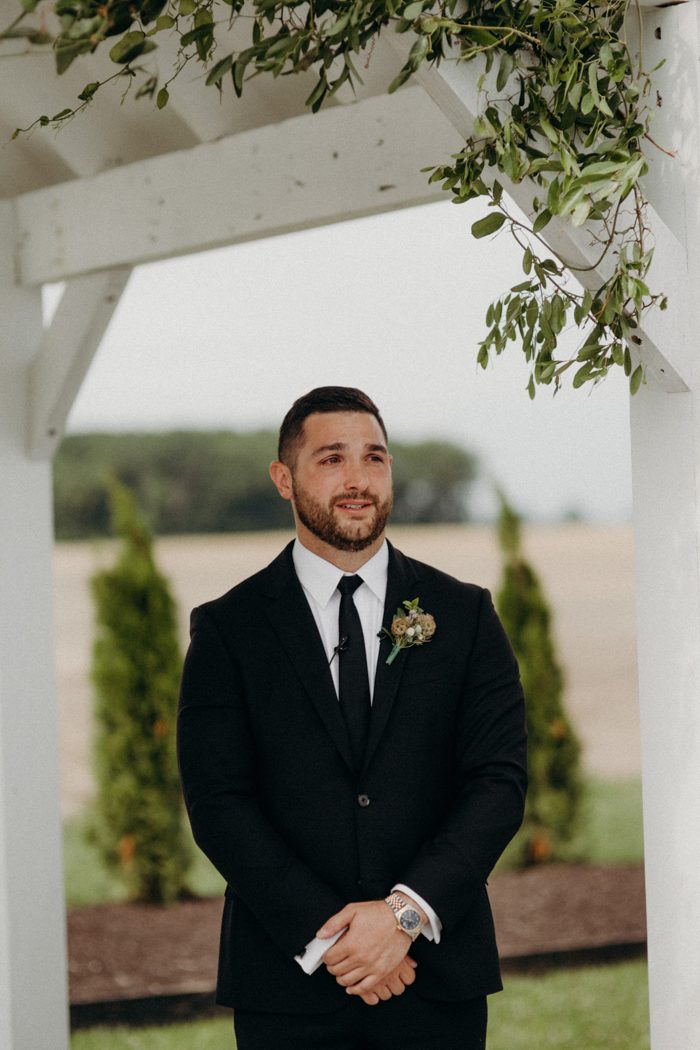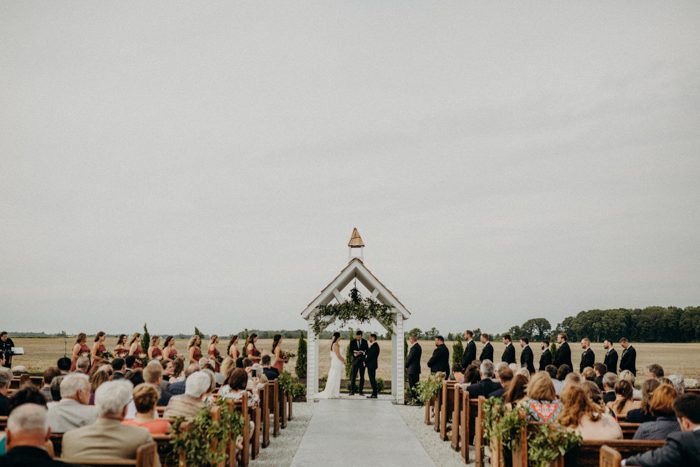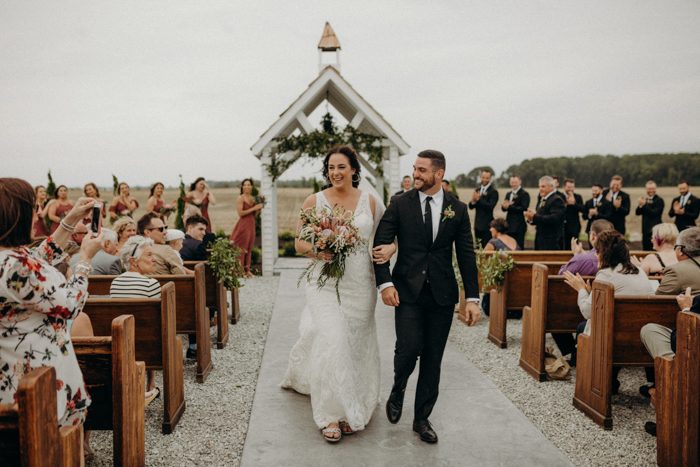 We only toured two wedding venues in the Indianapolis area and instantly fell in love with White Willow Farms located right outside the city in Arcadia, IN. The venue actually had just opened in October 2018 and we toured it right before its first wedding weekend and booked it the same day for June 8th, 2019. We loved that it was a modern barn, but nothing about it felt like a farm. The owners, Holly and Joel Phillips have such an amazing vision and we keep in touch with them often. Everything they have created from the outdoor chapel with church pews, to the gorgeous bridal and groom suites, it's just perfect and really allowed our day to feel relaxed, yet boho elegance.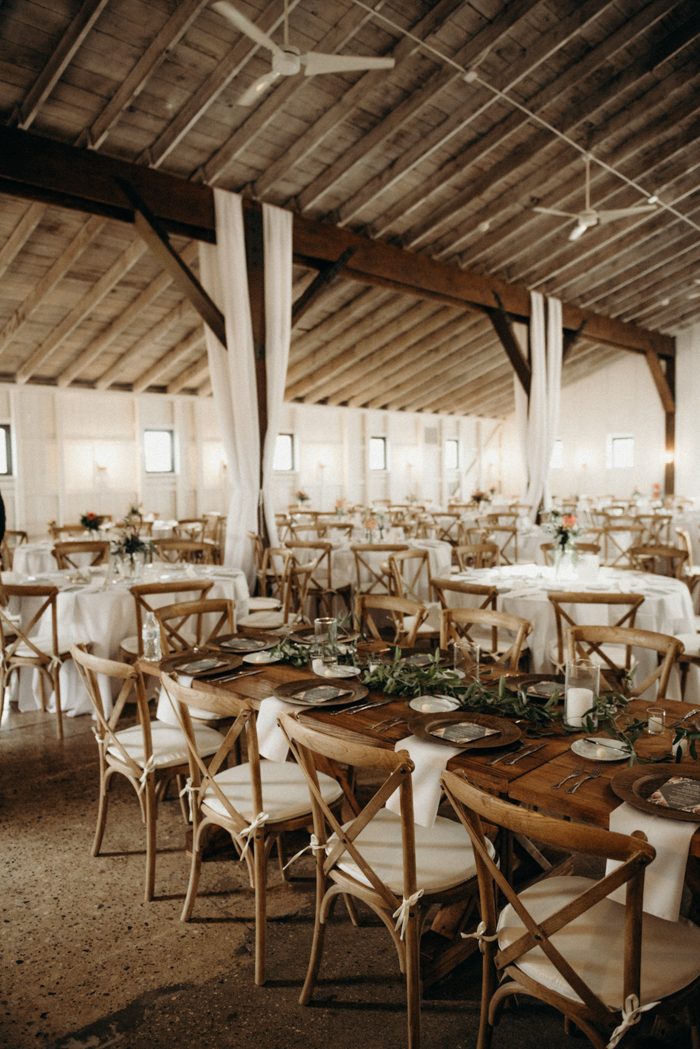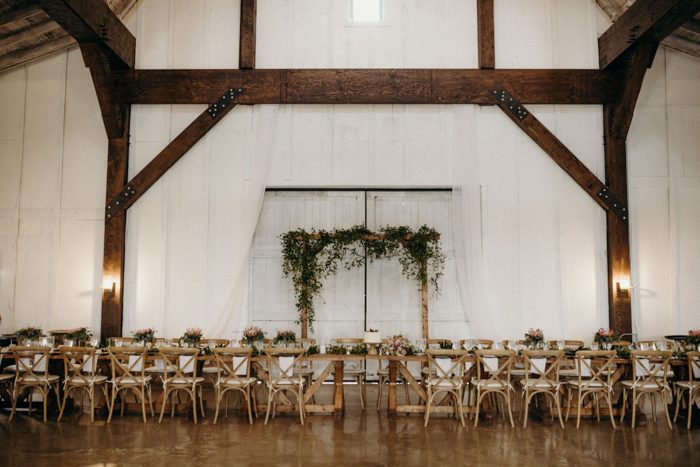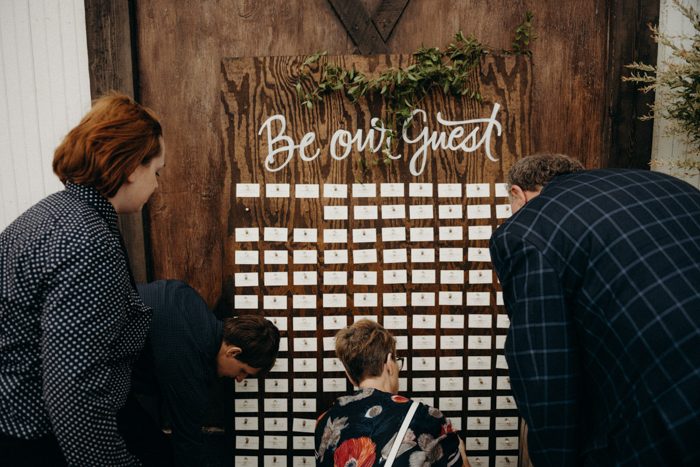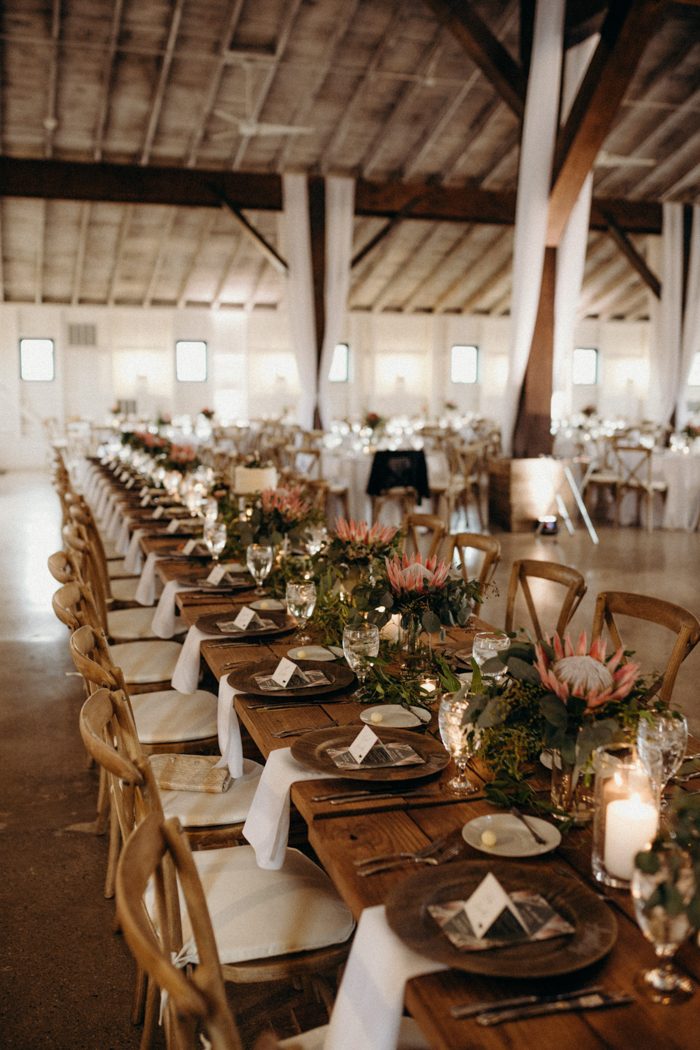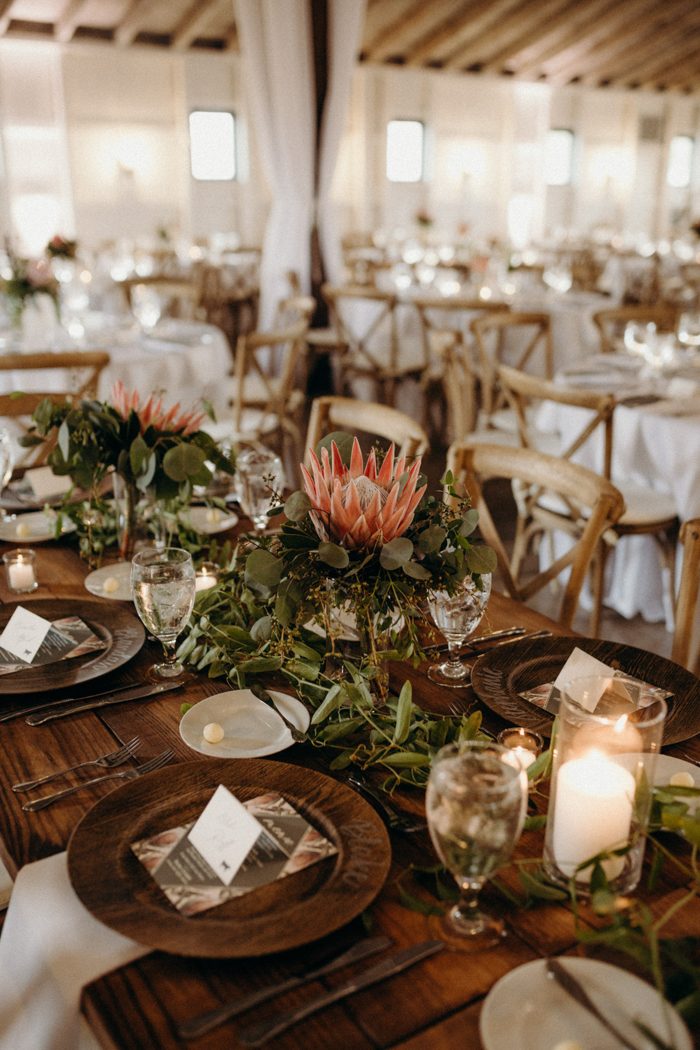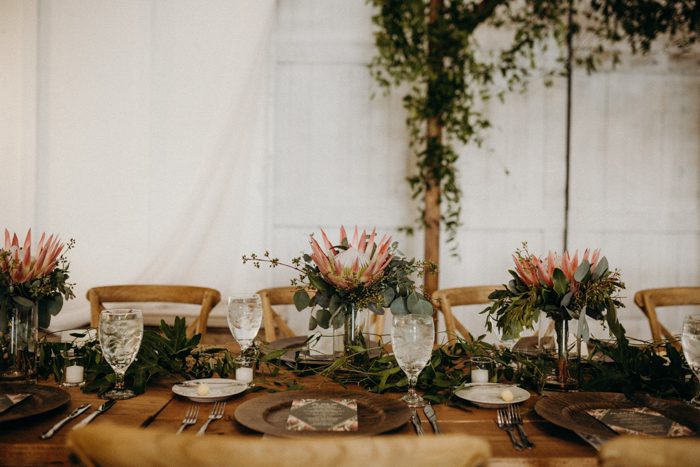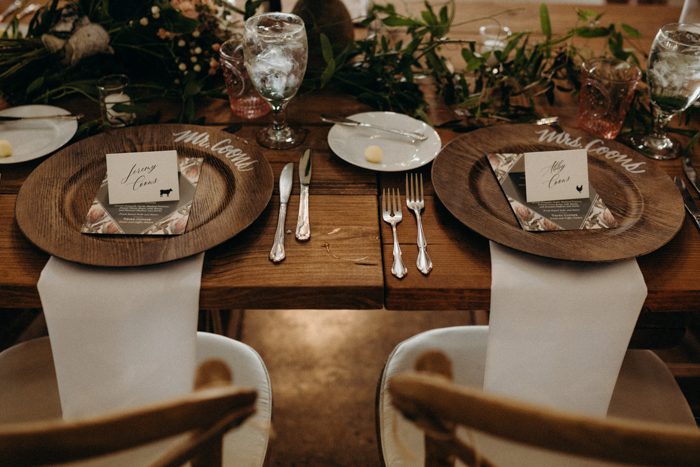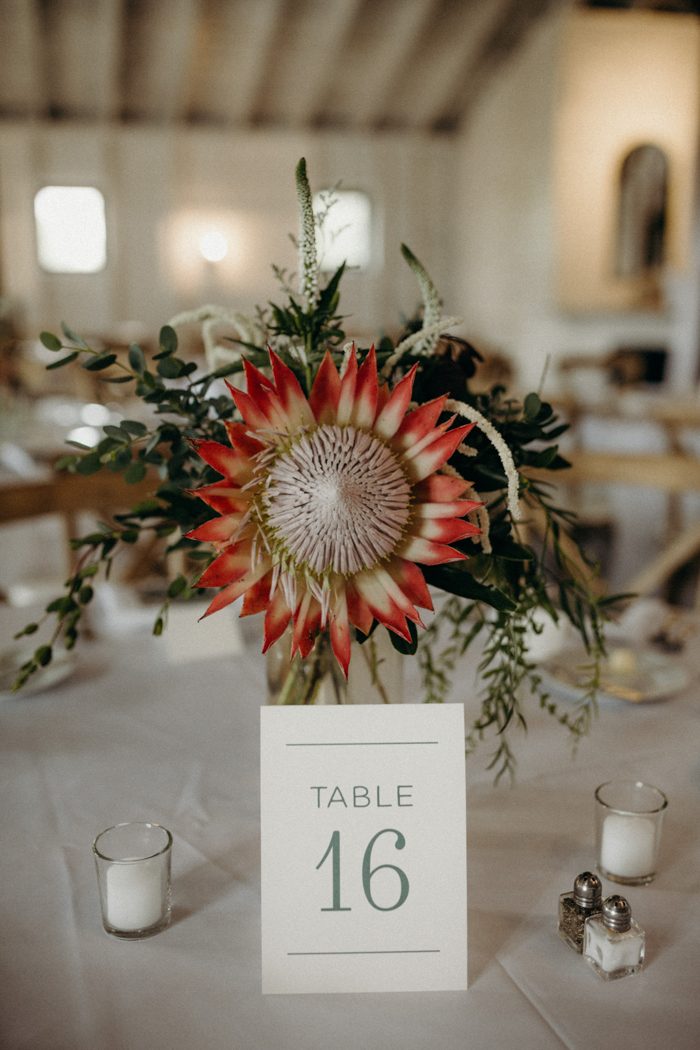 From the rug we were married on (I love home decor and boho aesthetics), to the proteas (my favorite flower) flown in for the ceremony from Australia, New Zealand and South Africa that was adorned throughout so much of our day, to our signature drinks (bourbon for him, mezcal for me) we are truly created this beautiful, relaxed wedding day that turned into such a fun party that both of us ended up being hoisted onto chairs by the end of the evening.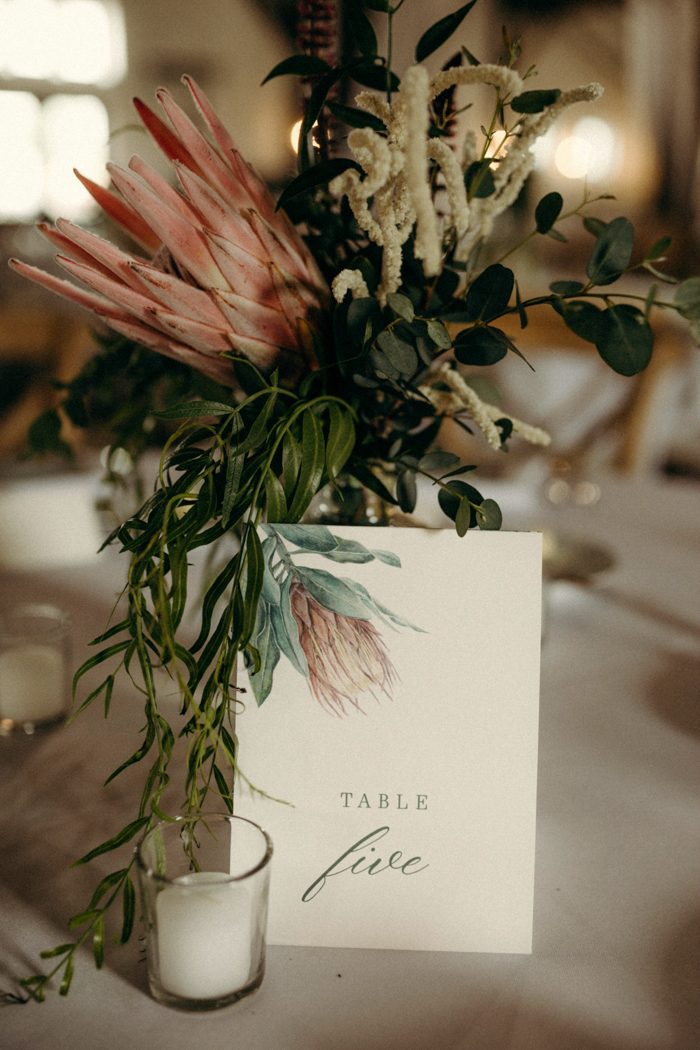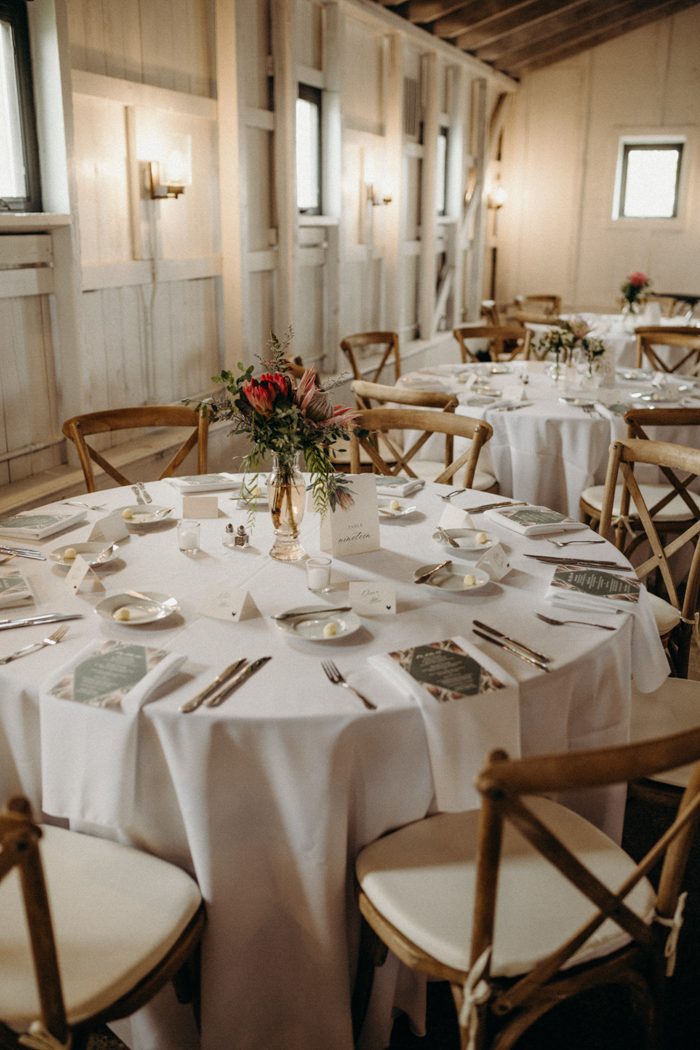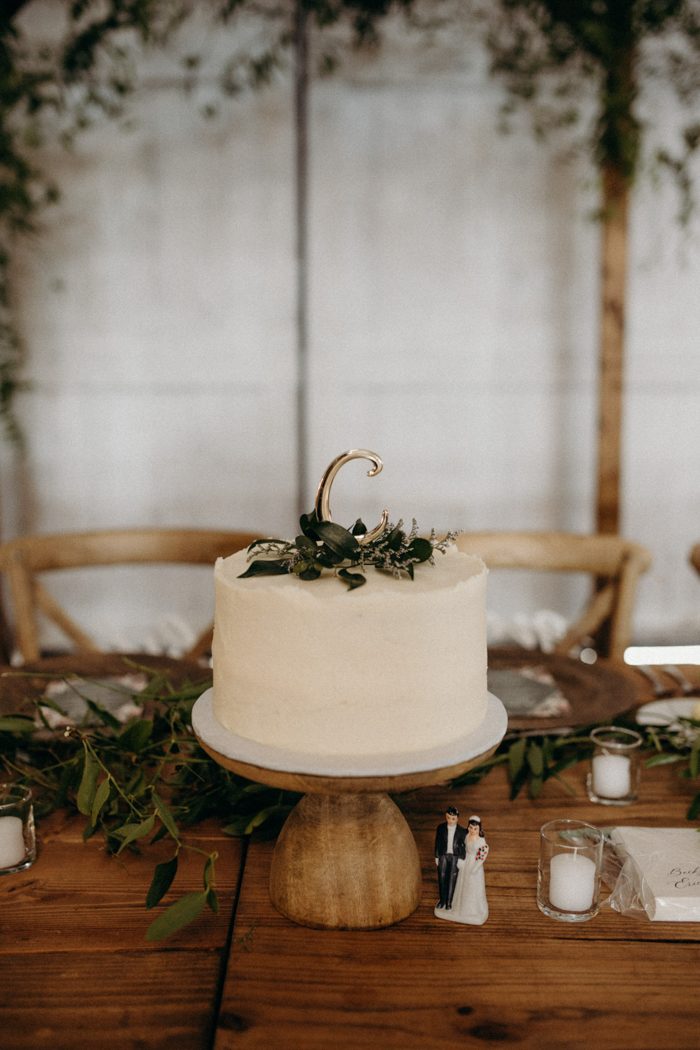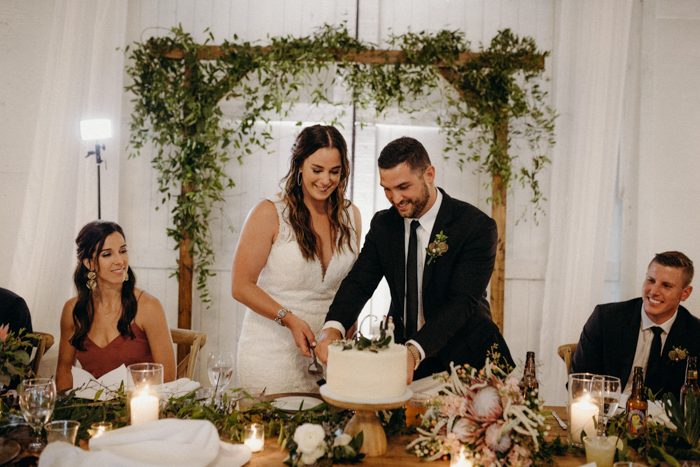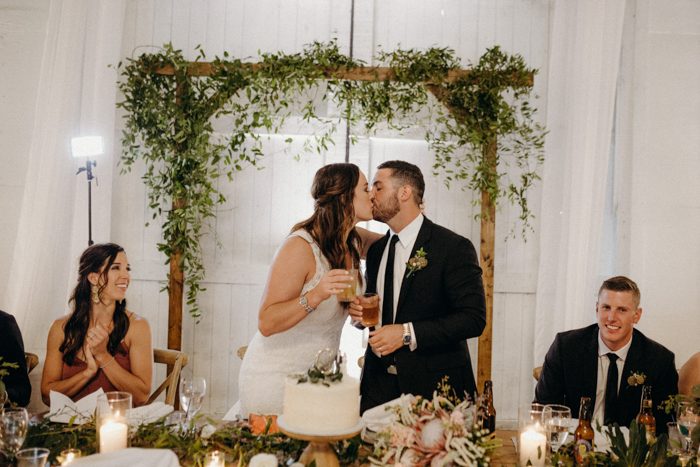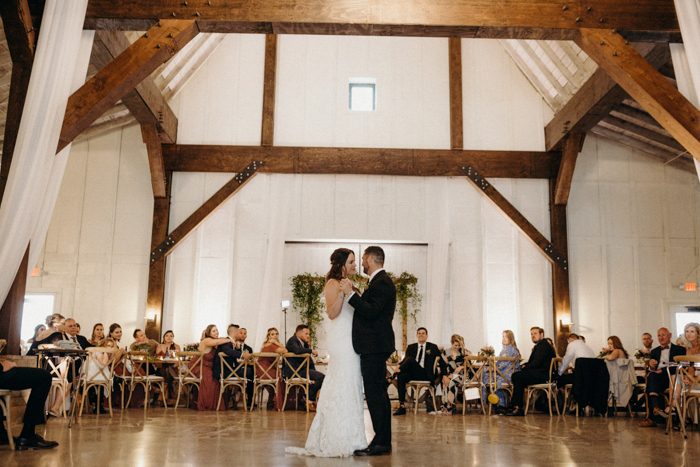 Sarah Kriner is the most amazing soul! Like adore her and the whole reason I chose her is because I wanted the emotion and love of our wedding day to be captured and to tell a story– and we did exactly that. She is so low key amazing. I love the photos of us in front of the Bronco.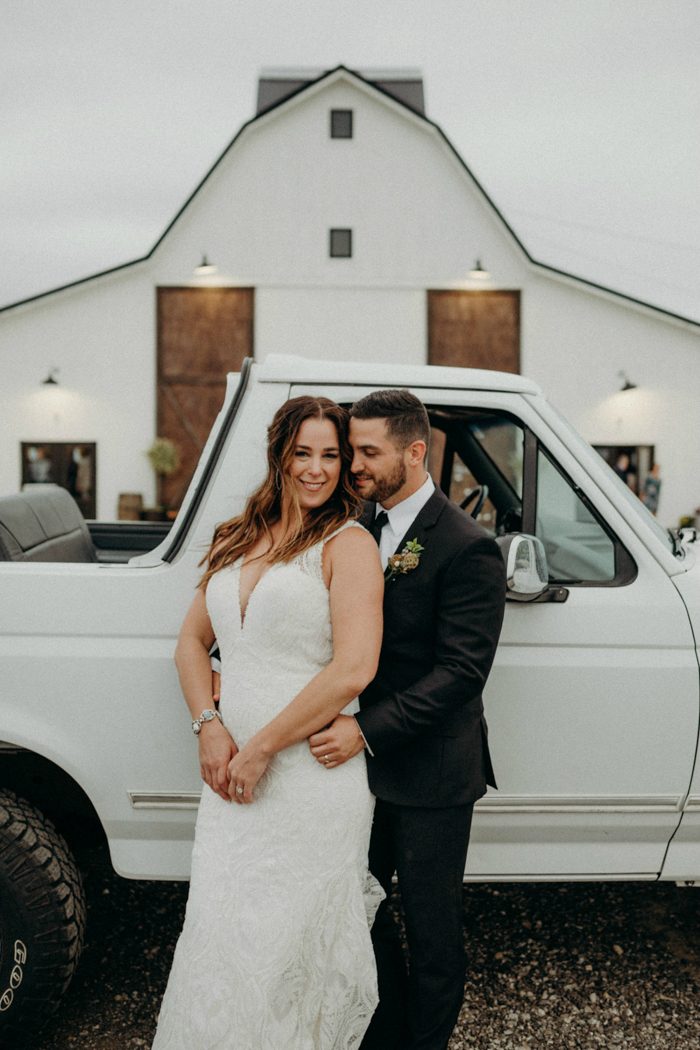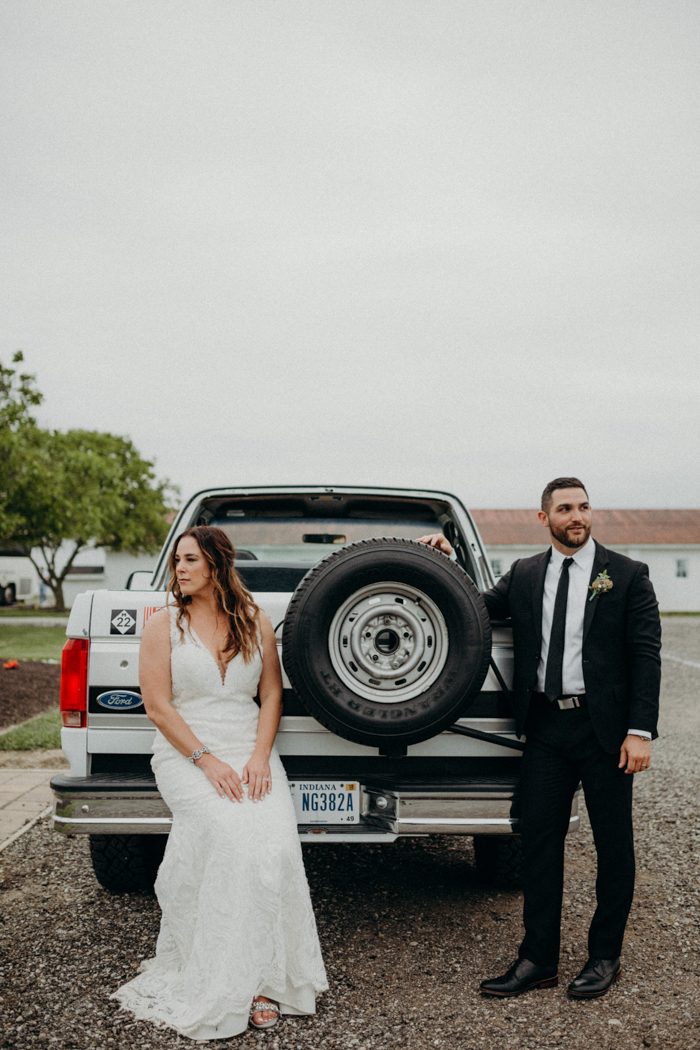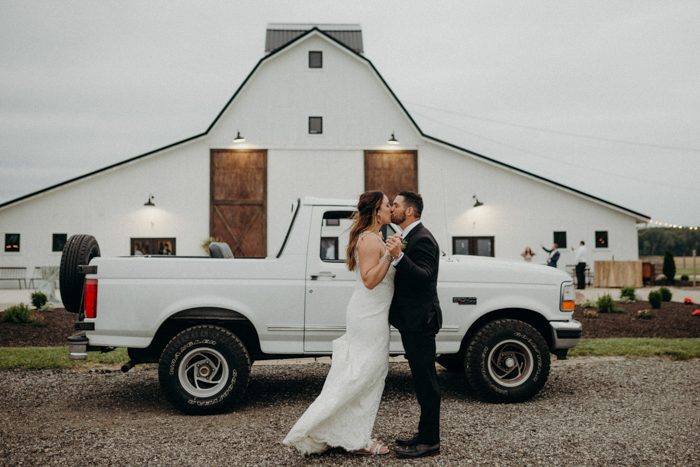 Congratulations Abigail and Jeremy, and thank you so much for sharing your lovely White Willow Farms wedding with Junebug! If you loved this couple's day, we think you should see this cozy and lush Netherlands wedding at Domaine D'Heerstaayen.