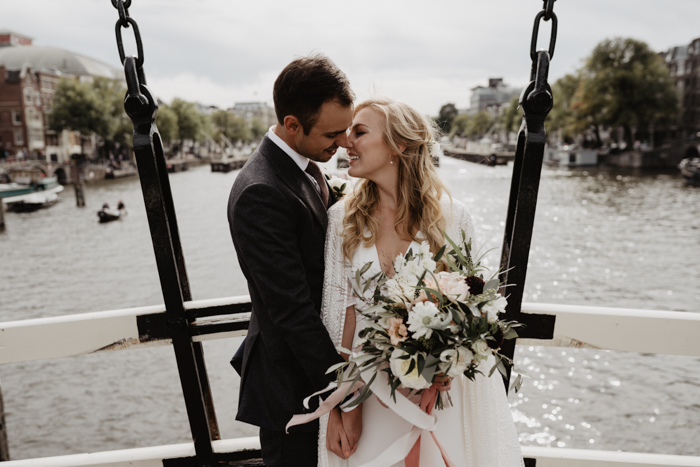 After deciding to host their wedding in their new home of Amsterdam, Kate and Alex chose the wildly charming Domaine D'Heerstaayen to create a cozy outdoor dinner party with their loved ones! Over the Moon Weddings helped the couple bring a relaxed, easy vibe to the old-world venue, using muted colors, minimal modern decor, and simple florals to add a touch of color and a feeling of home. Kate and Alex also gave us a tour of the city in their portraits with Angela Bloemsaat – Love Story Photography, from snuggling on the bridge to meandering down cobblestone streets. This wedding was the perfect blend of European city chic and countryside charm, and we just can't get enough!
The Couple:
Kate and Alex
The Wedding:
Domaine D'Heerstaayen, Amsterdam, Netherlands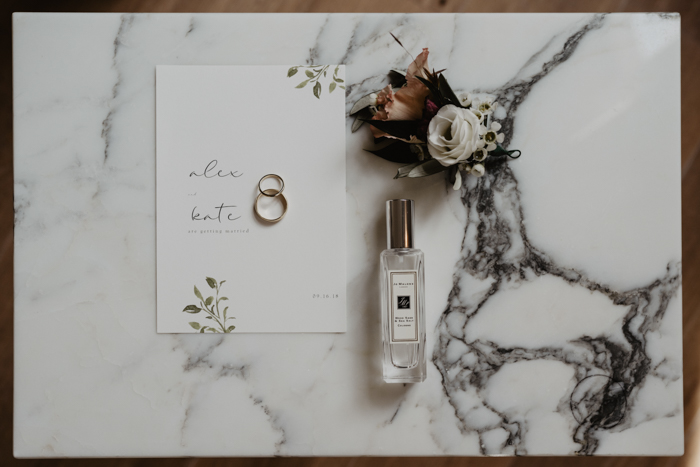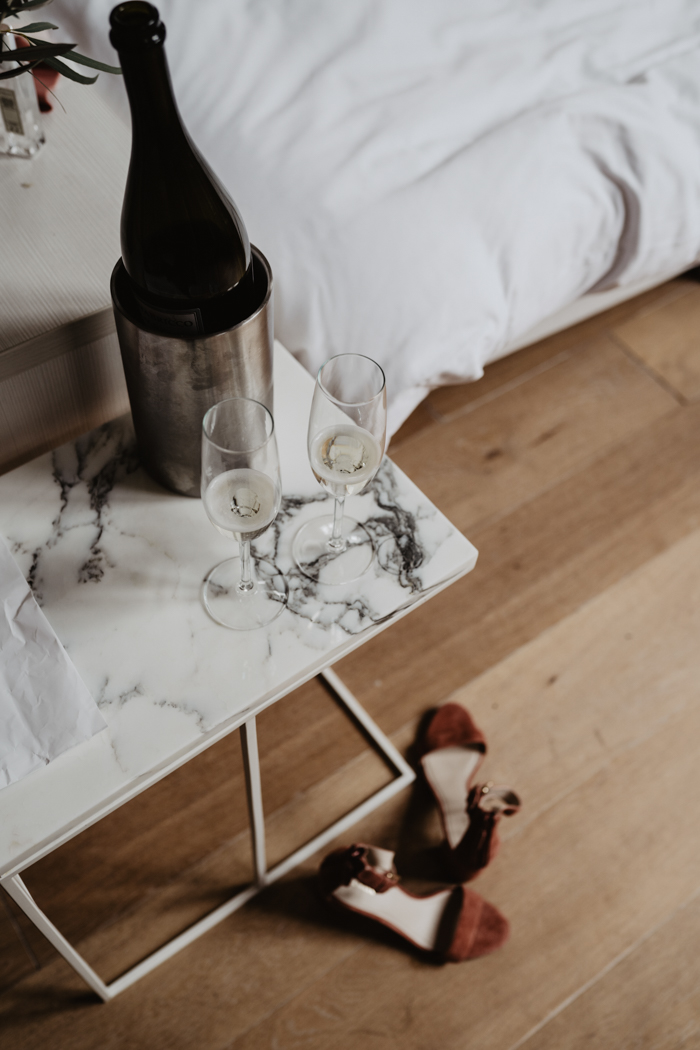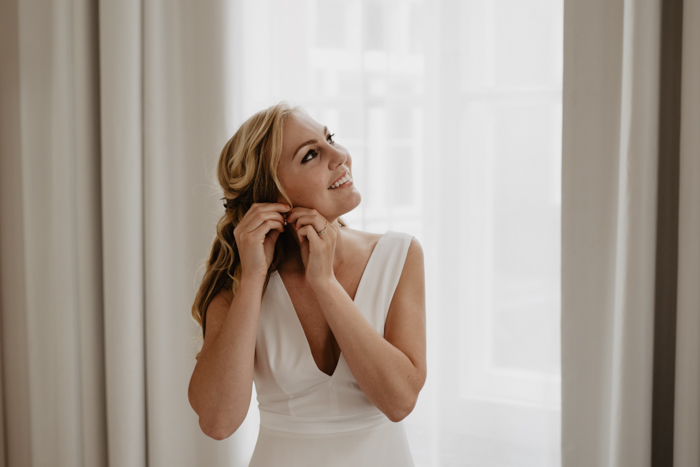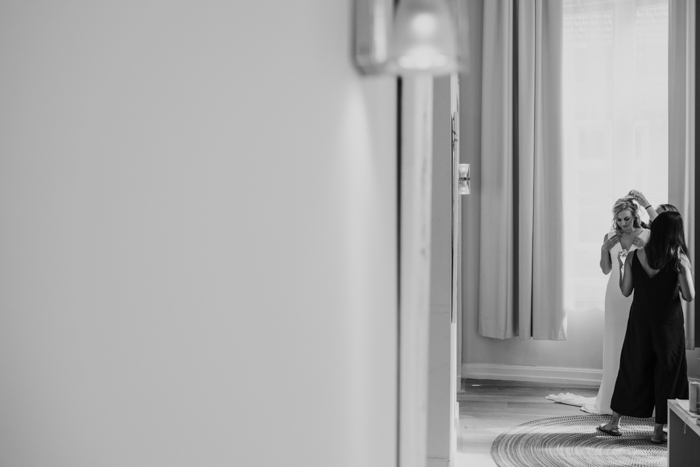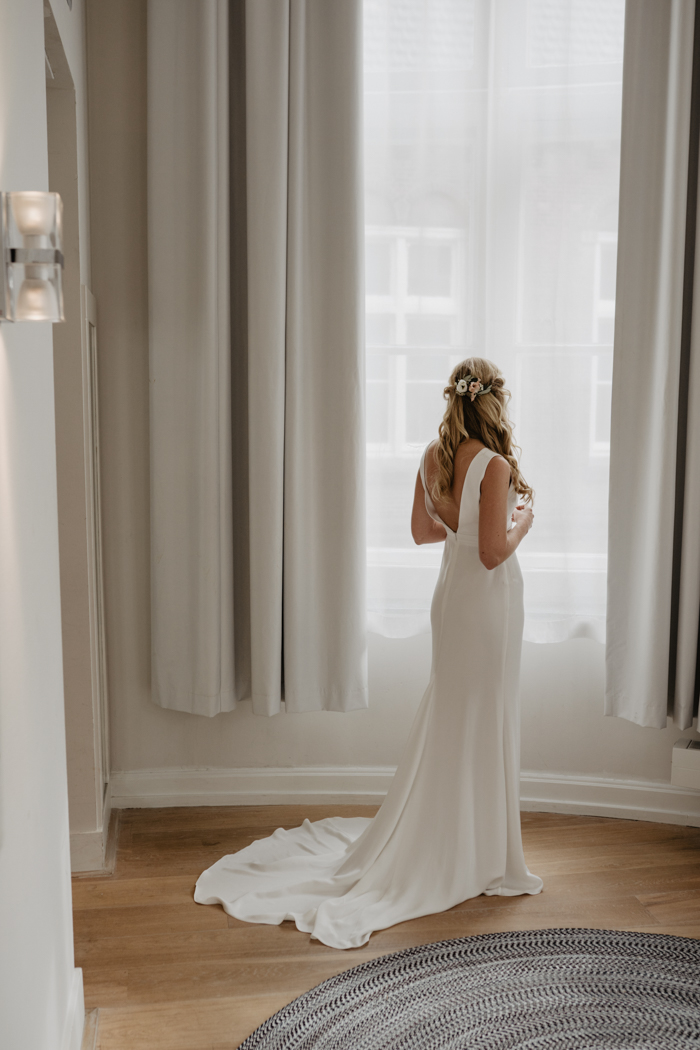 Just after getting engaged, Kate moved from Colorado to Amsterdam and Alex followed fairly soon after. What we missed dearly was sitting around the table with old friends and family, sharing good food and wine. It was important to us that our wedding had that feel – cozy, intimate, and relaxed.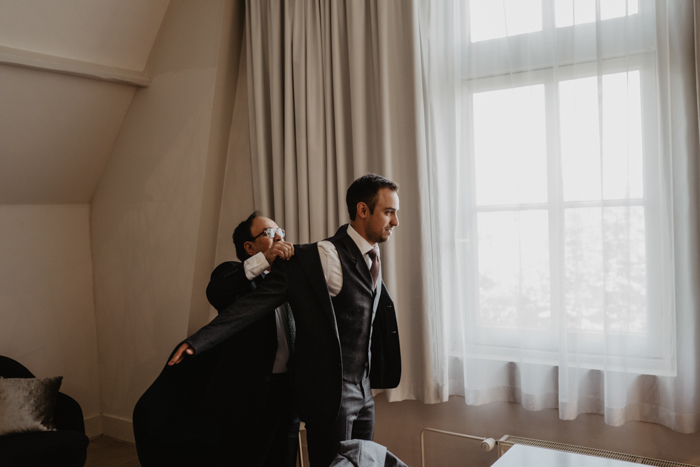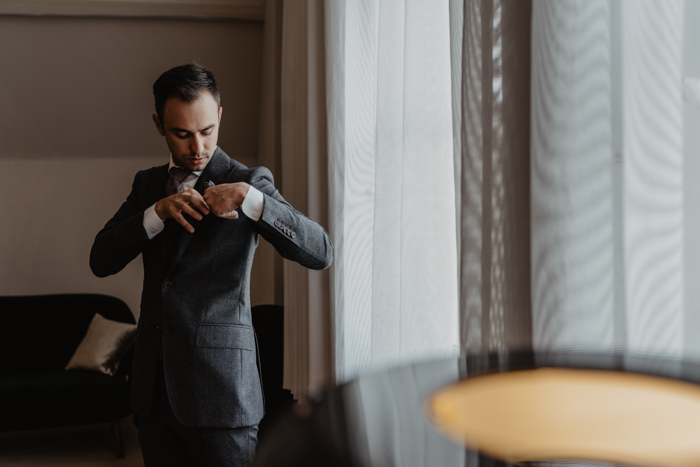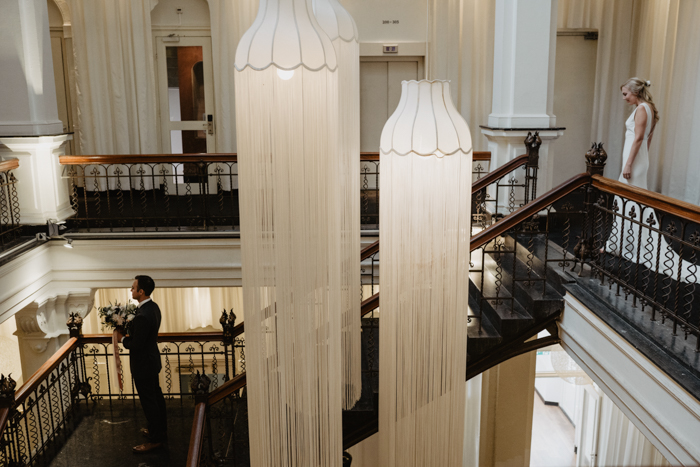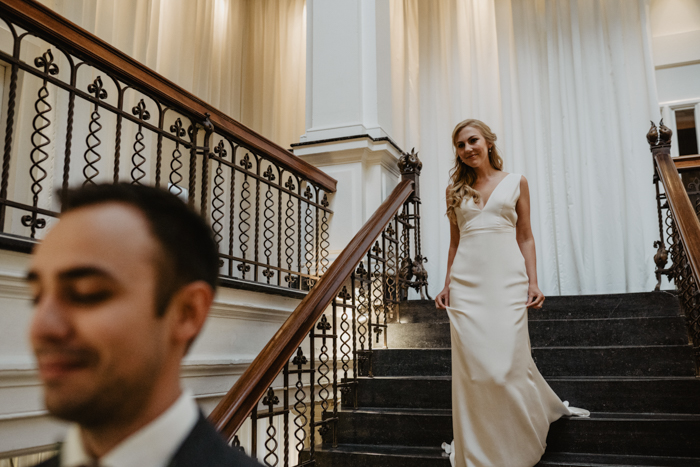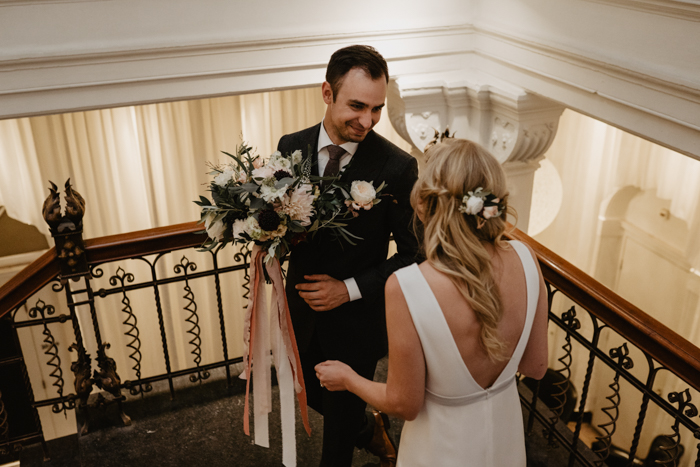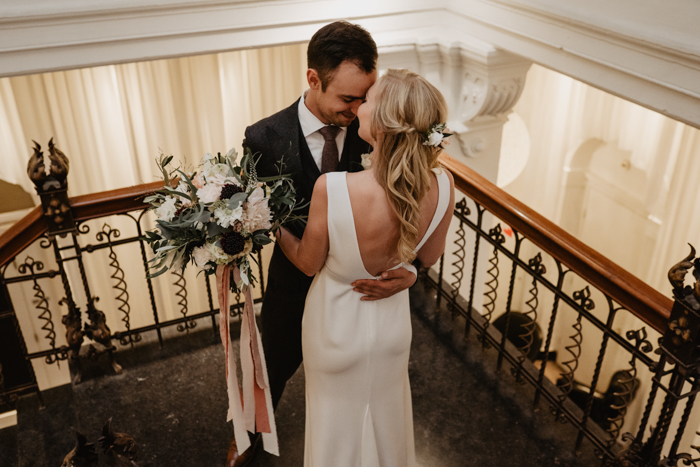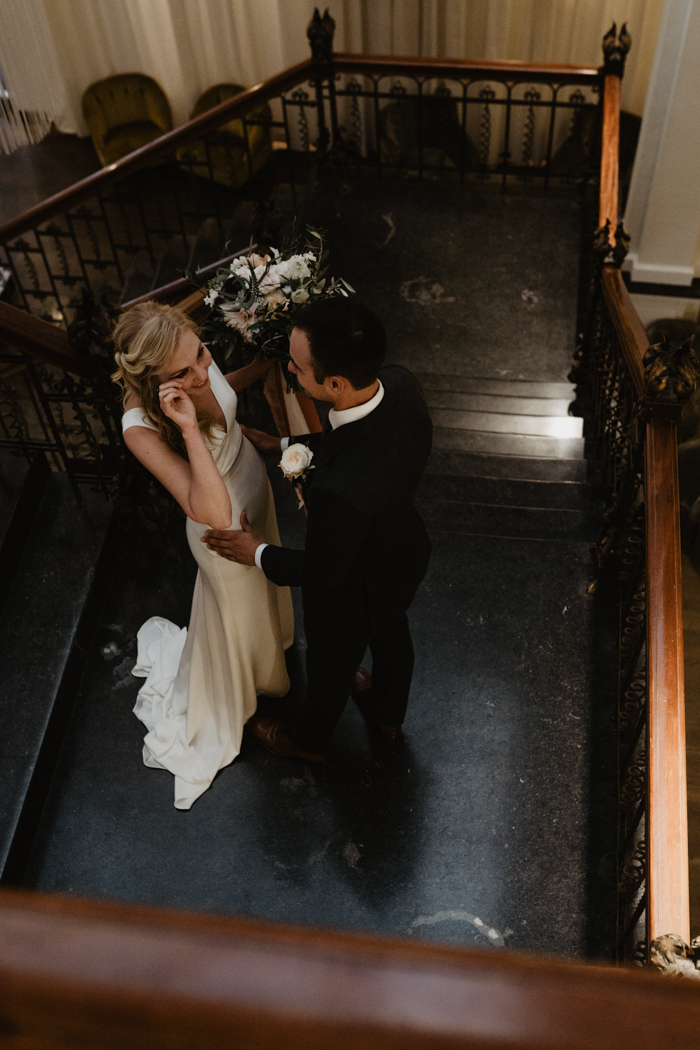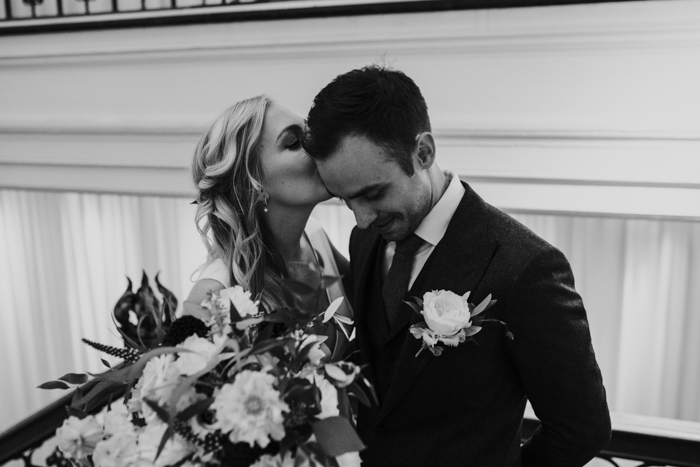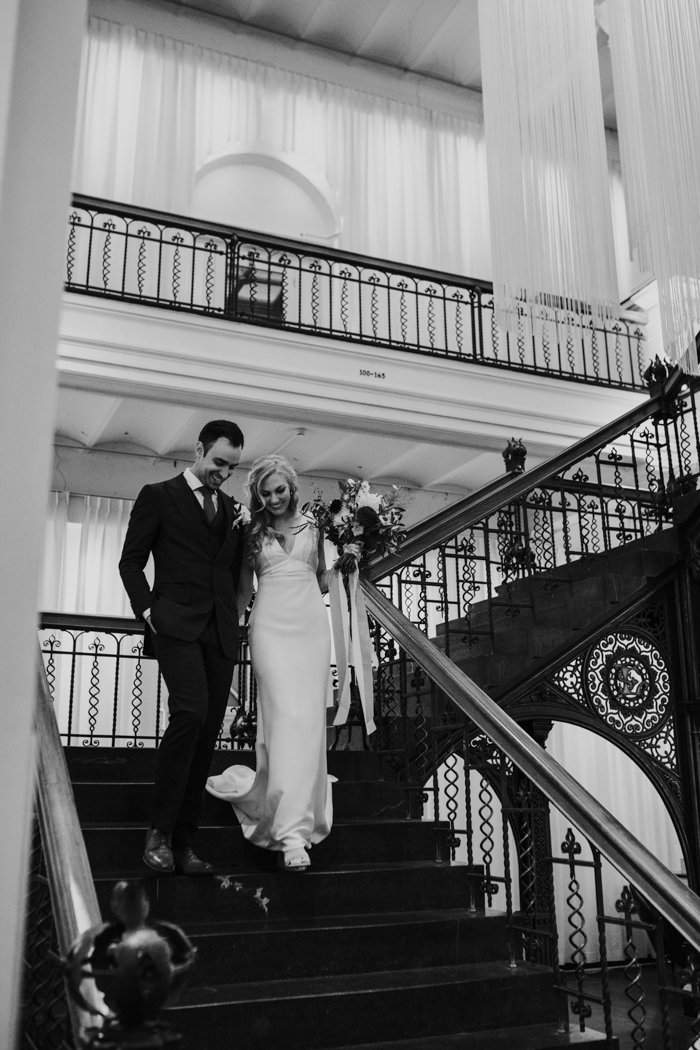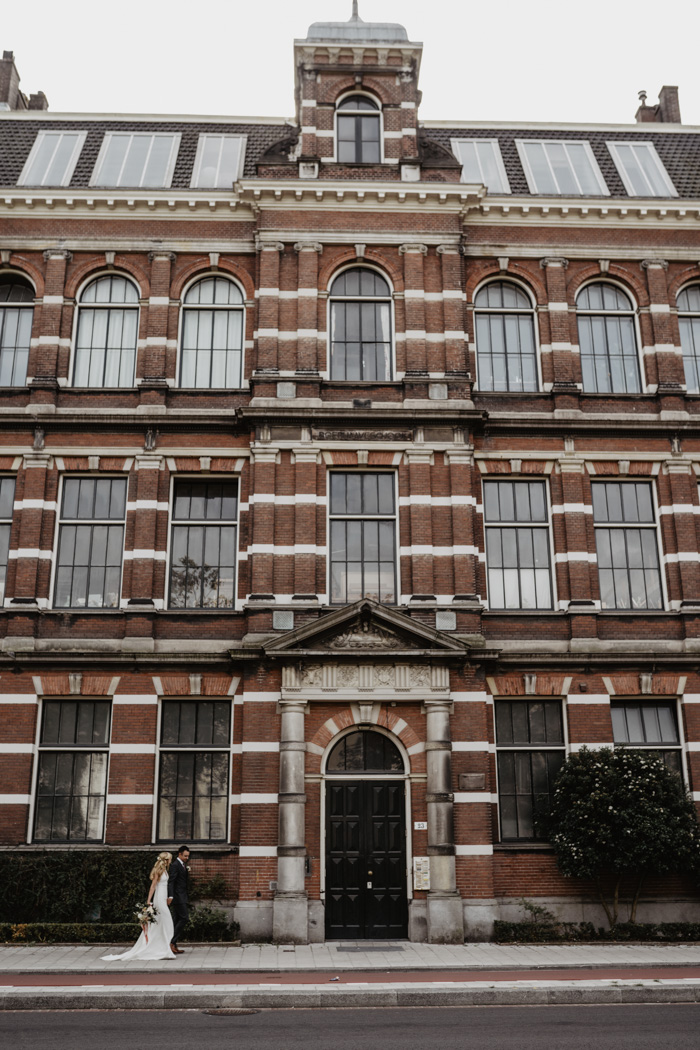 For a time we waffled between a wedding in Colorado or in the Netherlands. It was hard to beat a mountain backdrop, but Domaine D'Heerstaayen is truly something special. It makes you feel instantly at home, especially with the fire going. I think Marijke is still confused about how two Americans ended up at her doorstep, but we are so glad we did!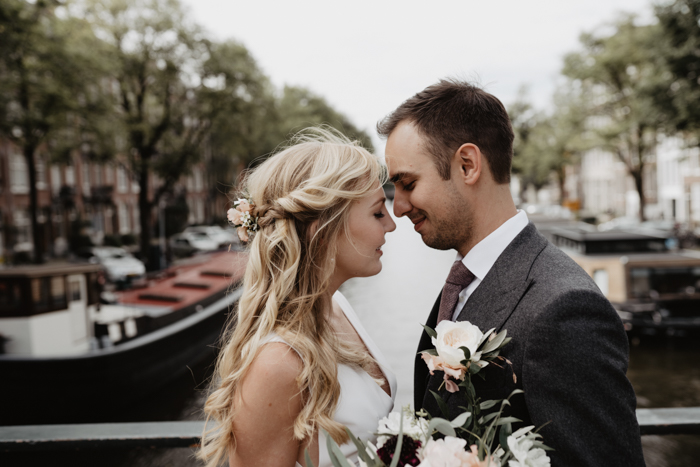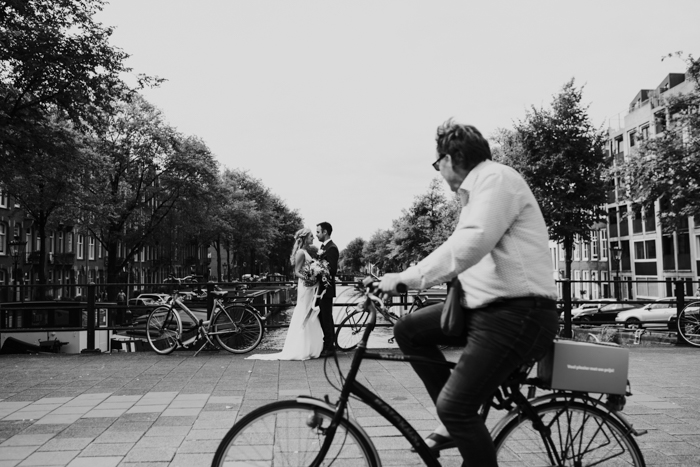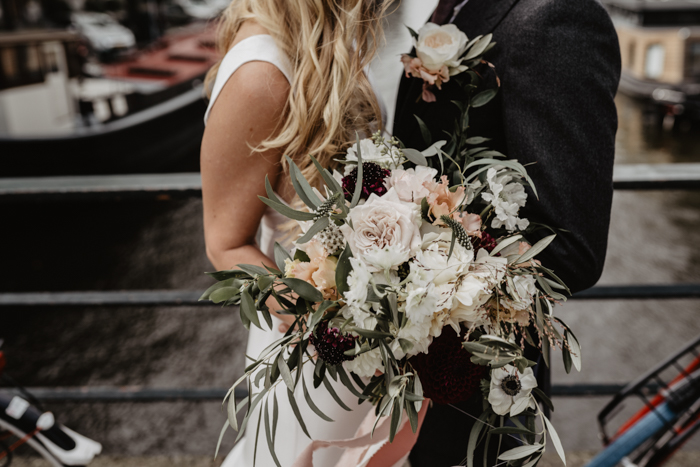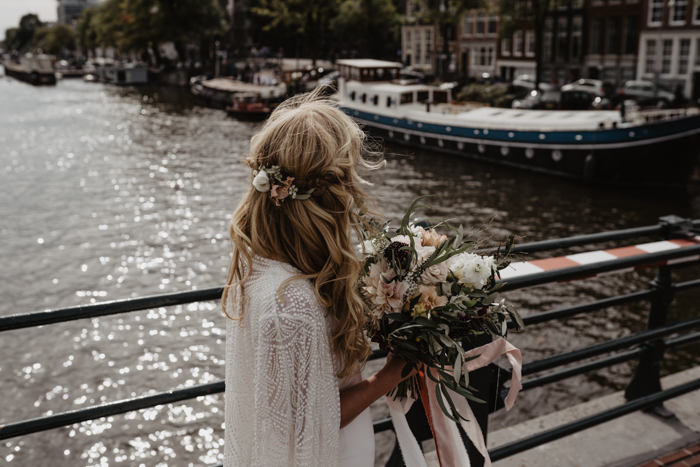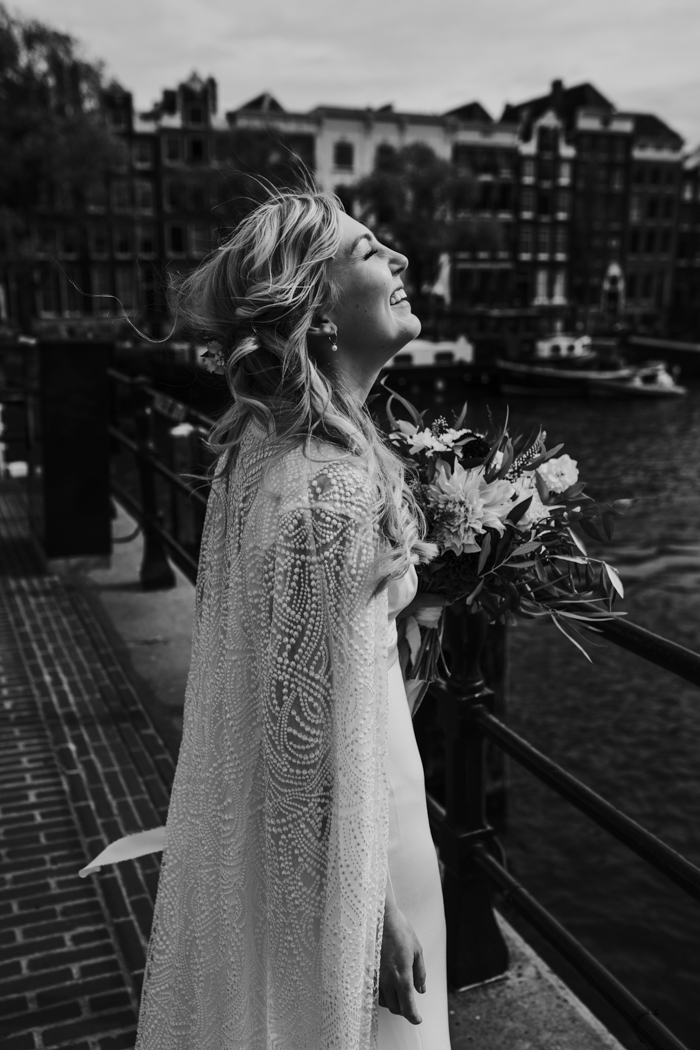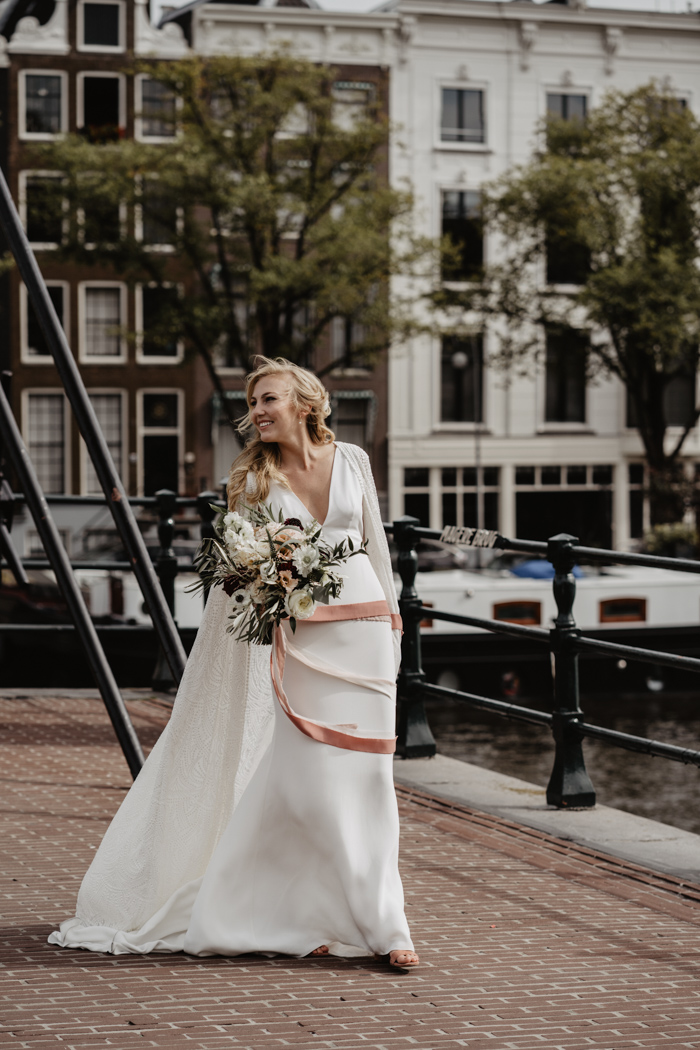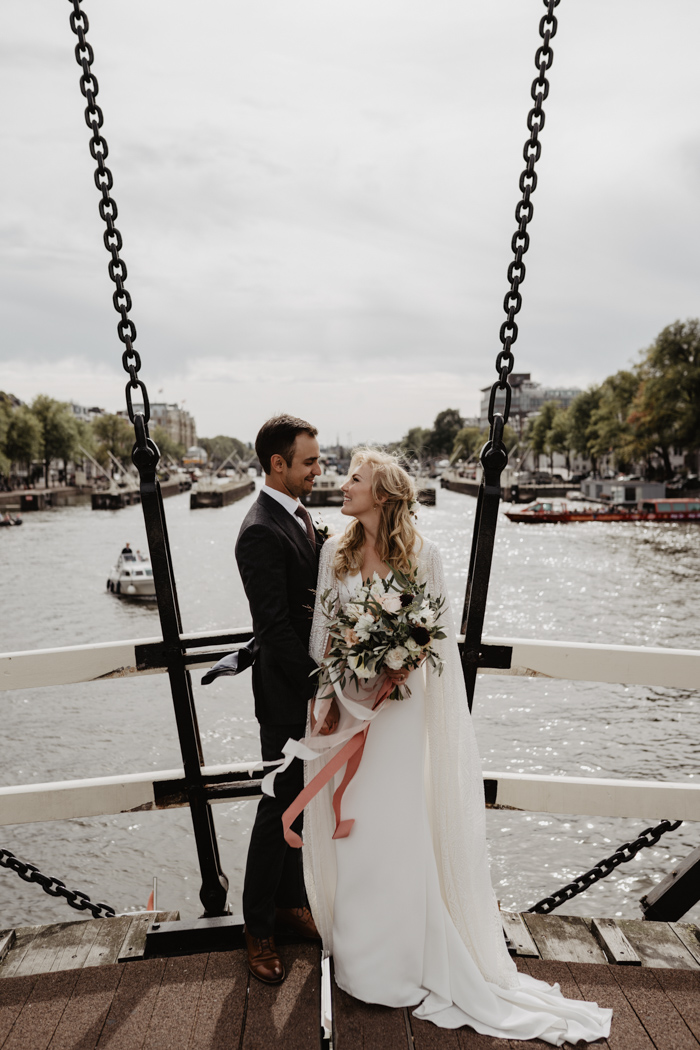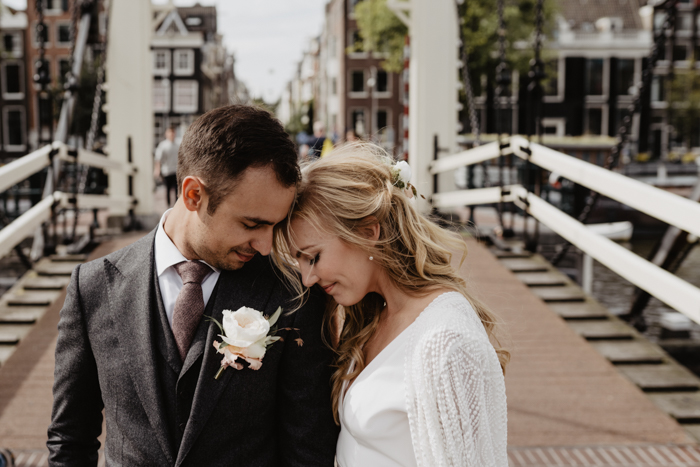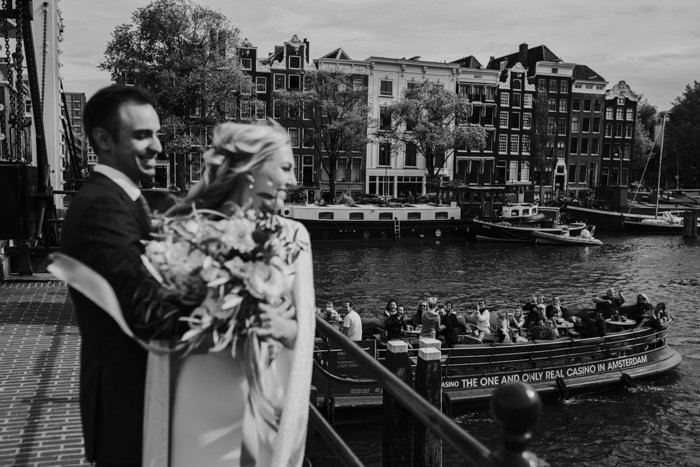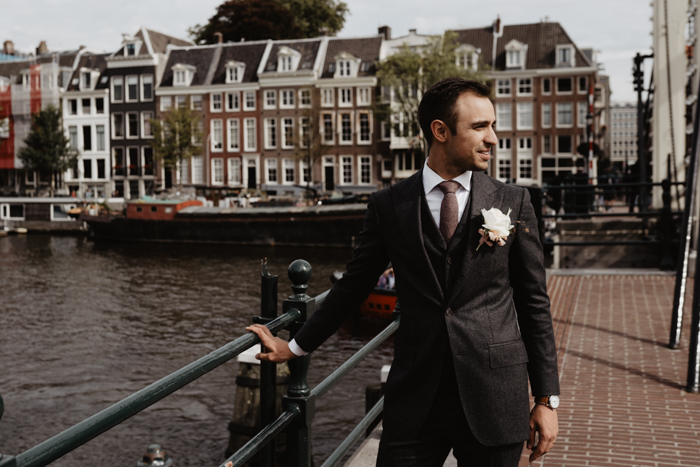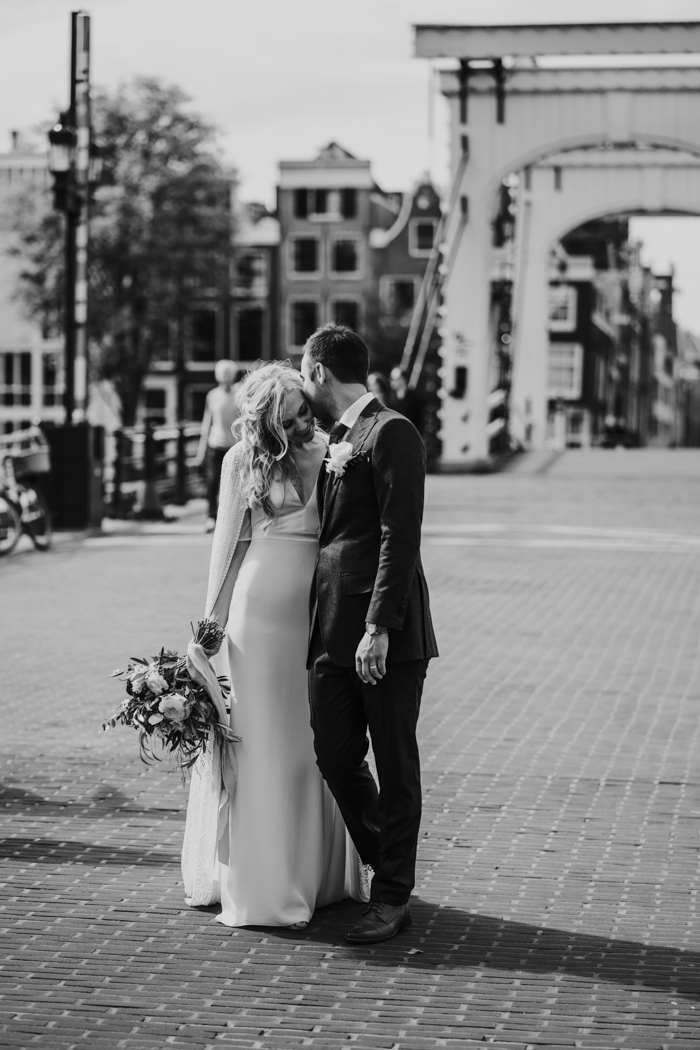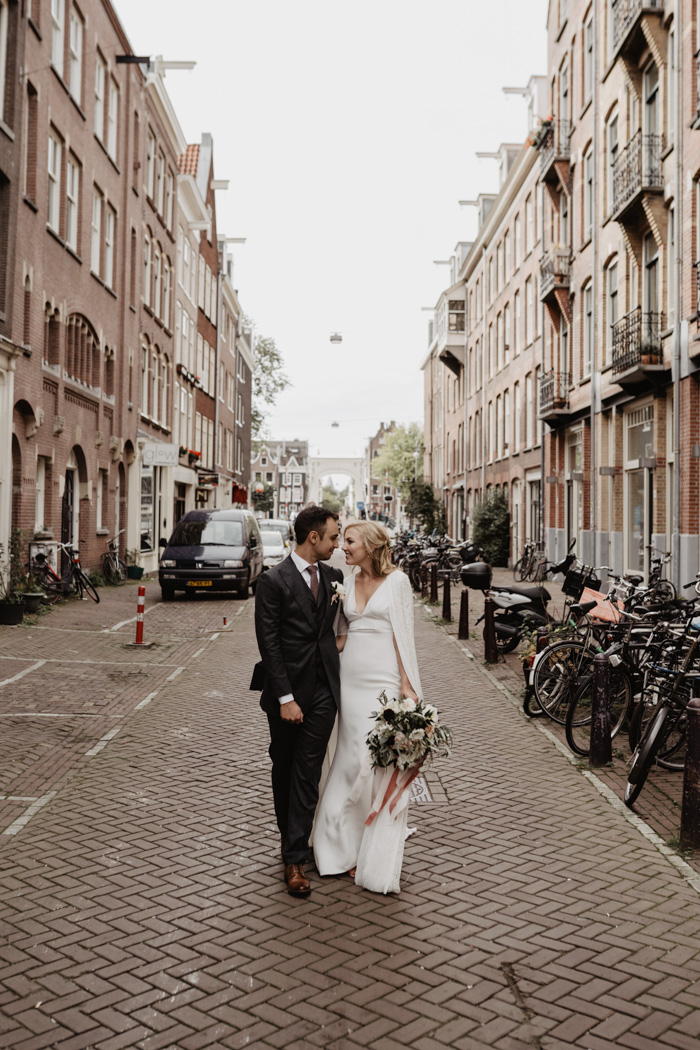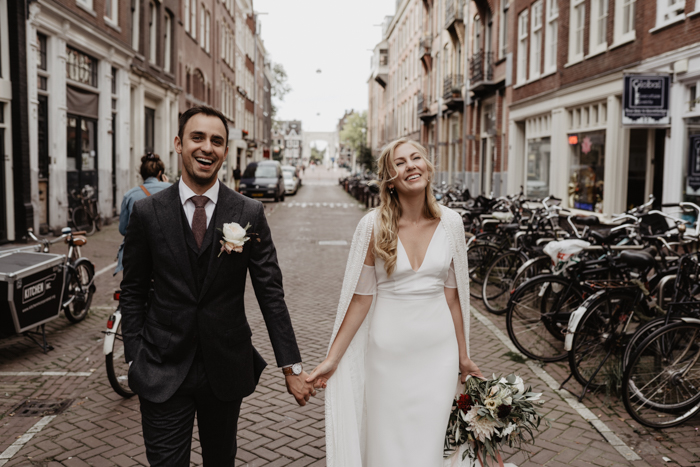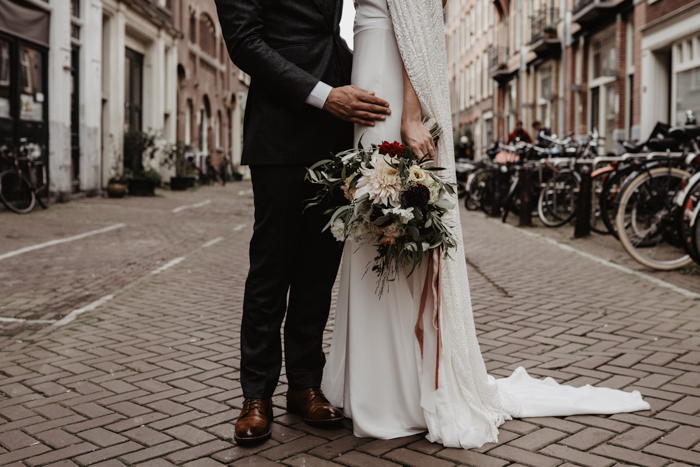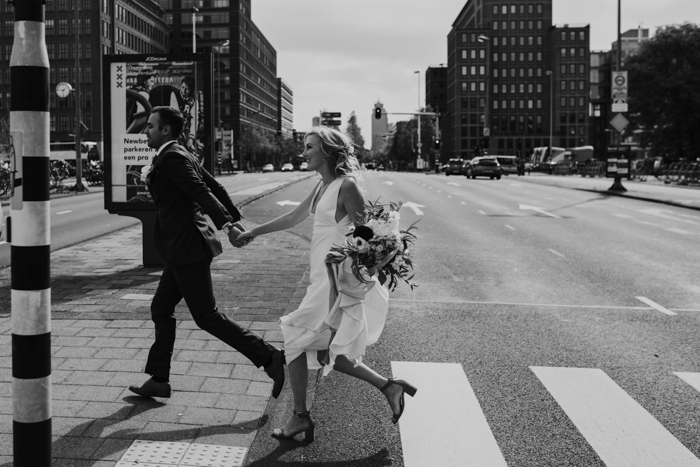 Our ceremony was a stand-out of the day, as were the chickens that interrupted it — very vocally at that! Kate's talented author/editor aunt officiated our ceremony and wrote the whole thing from scratch, perfectly capturing our ten years together and the years to come. We also had our friends and family write 13-word love stories (inspired by the New York Times Modern Love piece), which were read aloud. They wrote things like: "Nice eyes. A warm smile. And the missing clues to her crossword puzzle" and "Measuring love in one's willingness to take the dog out in shit weather." For us, it was just the right blend of love and humor!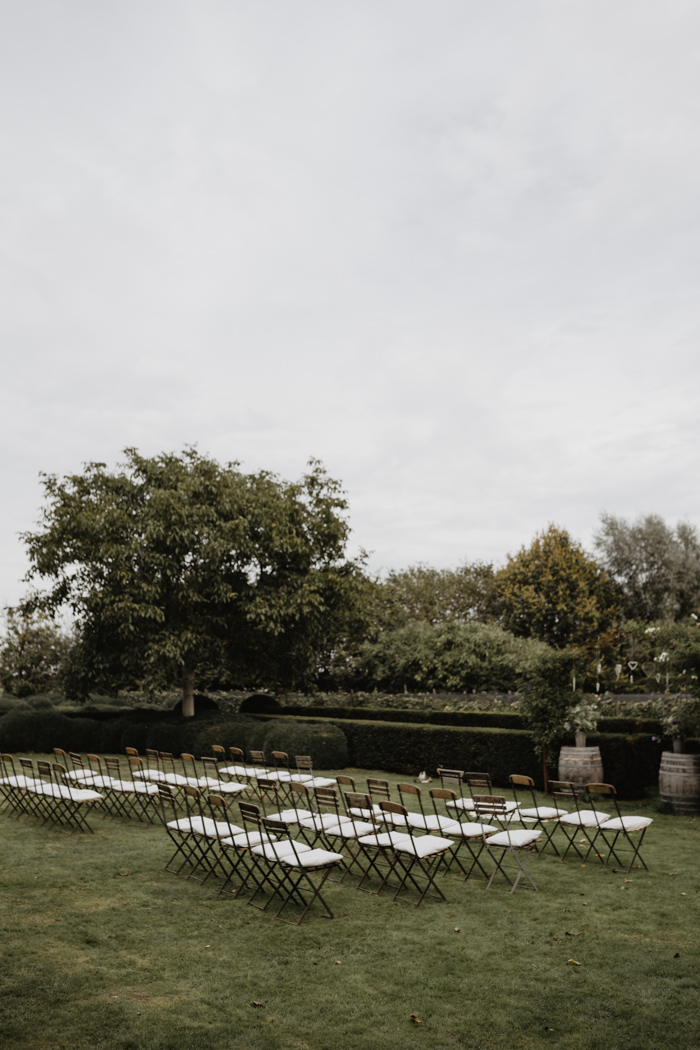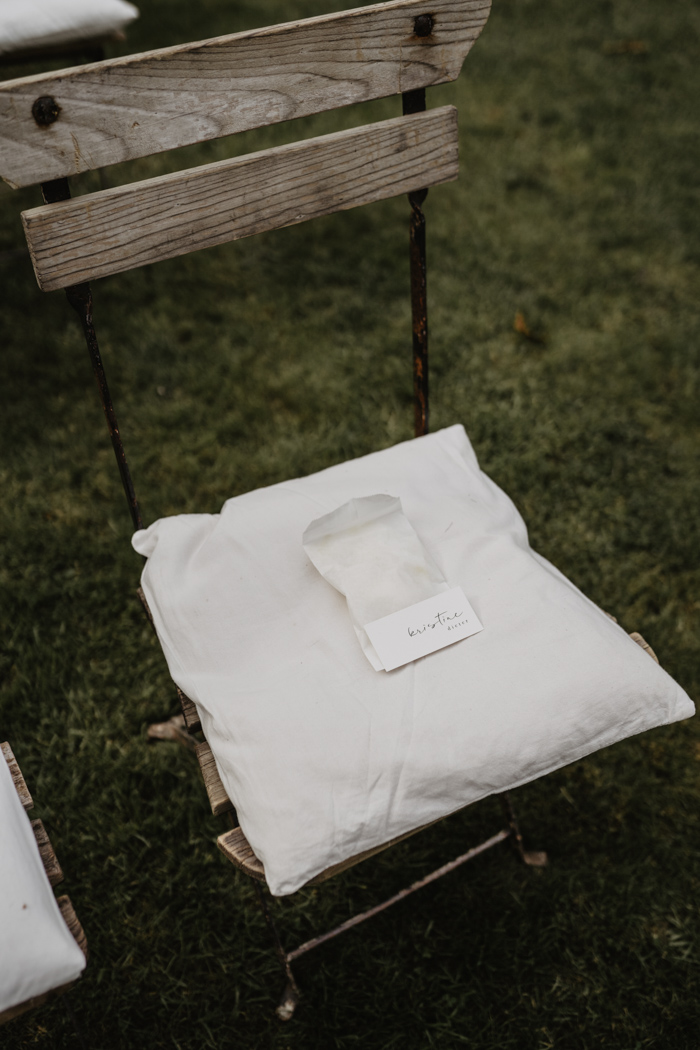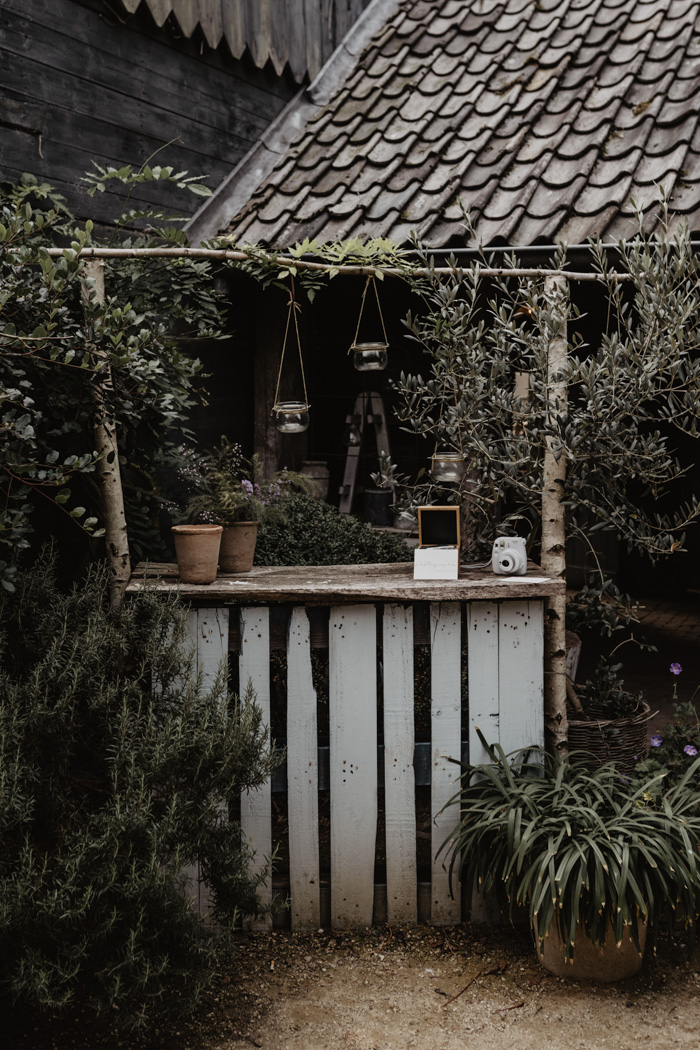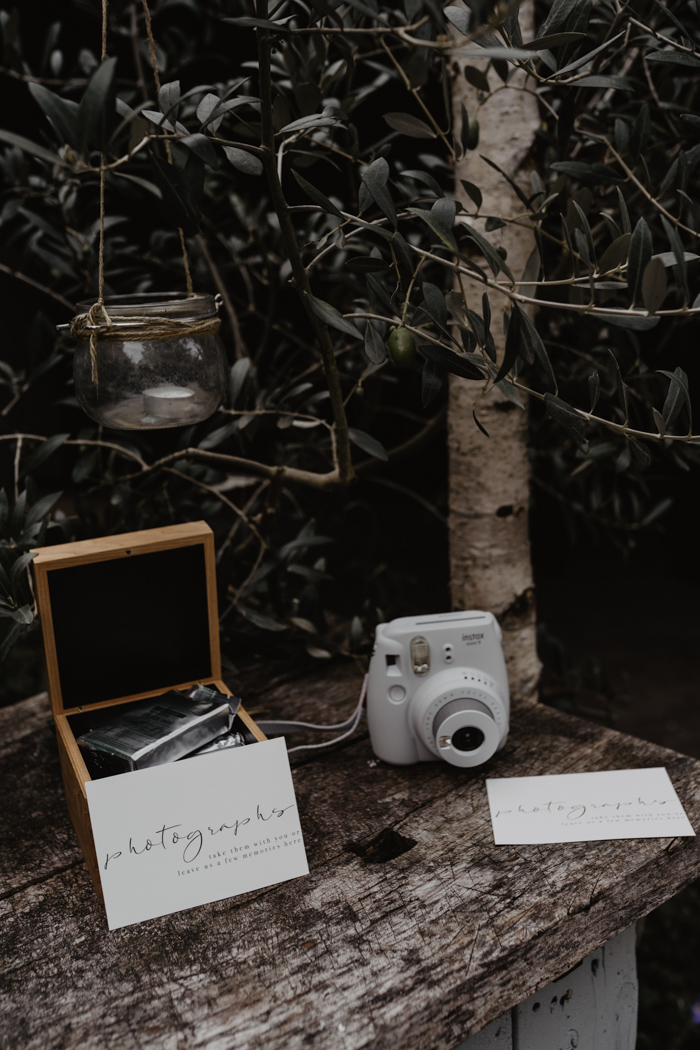 Our processional was "Amsterdam" by Gregory Alan Isakov and the Colorado Symphony, which has long been a favorite and felt especially appropriate given the move to the Netherlands. Our recessional was "I Found You" by Alabama Shakes. Our first dance was amongst our friends and family to whatever happened to play first. The ceremony was attention enough for us!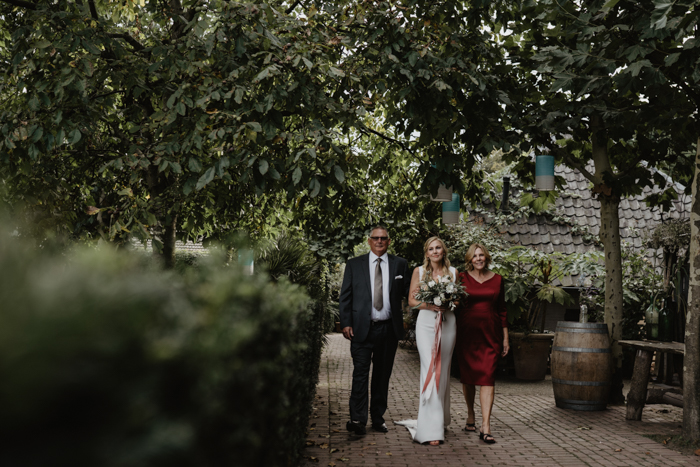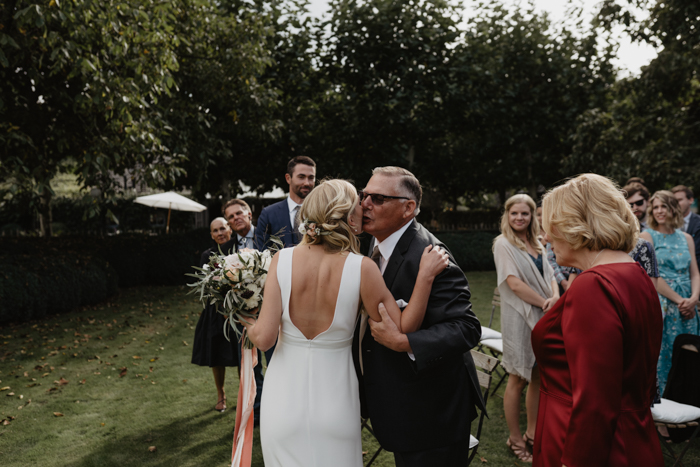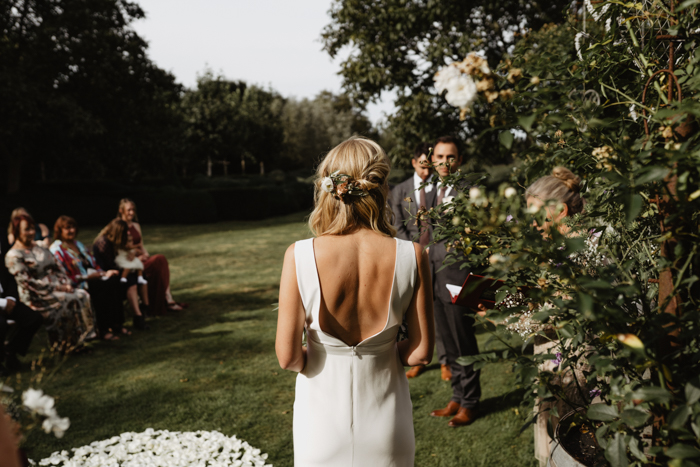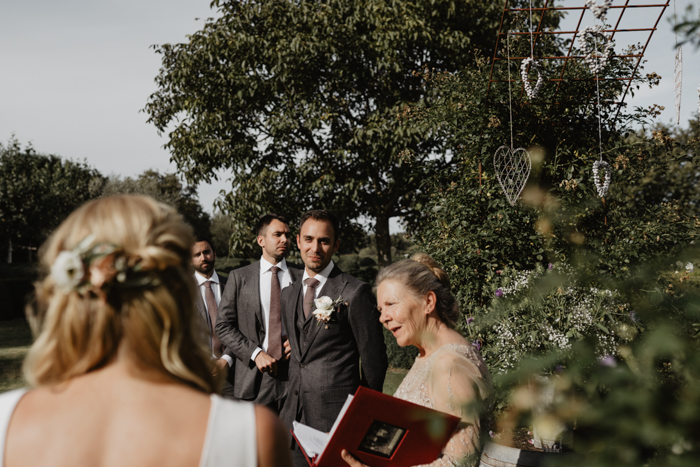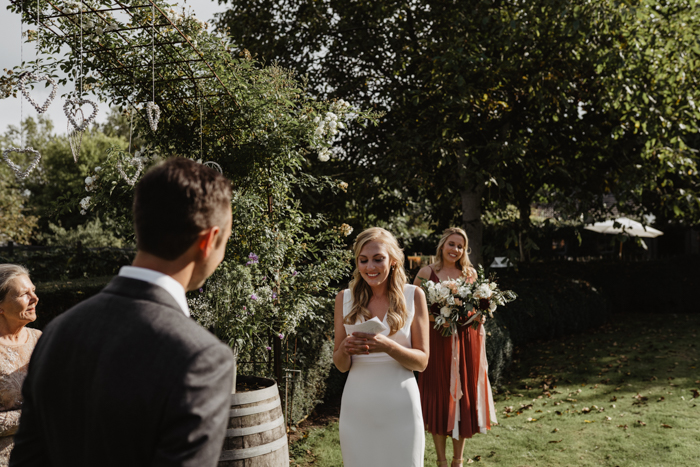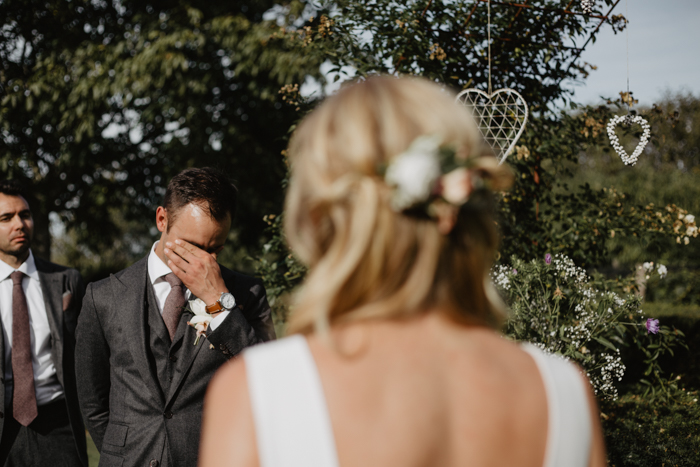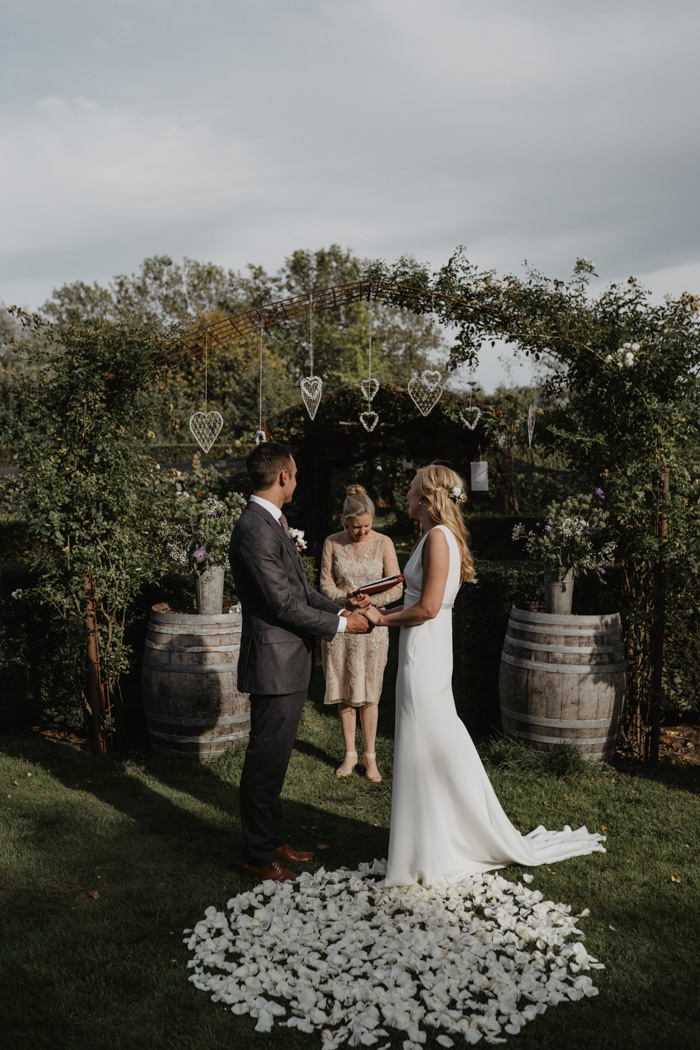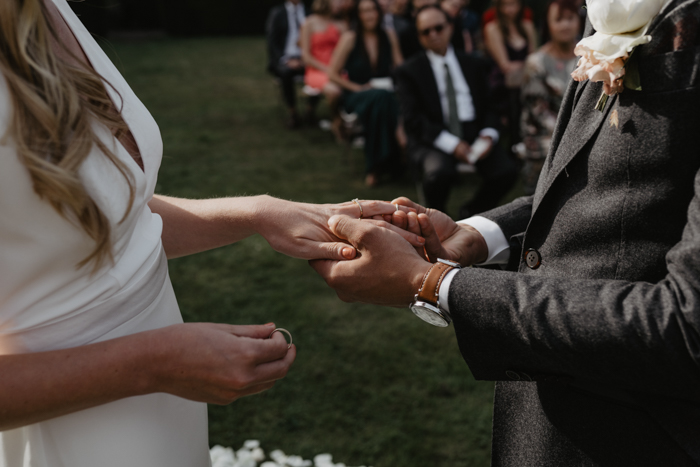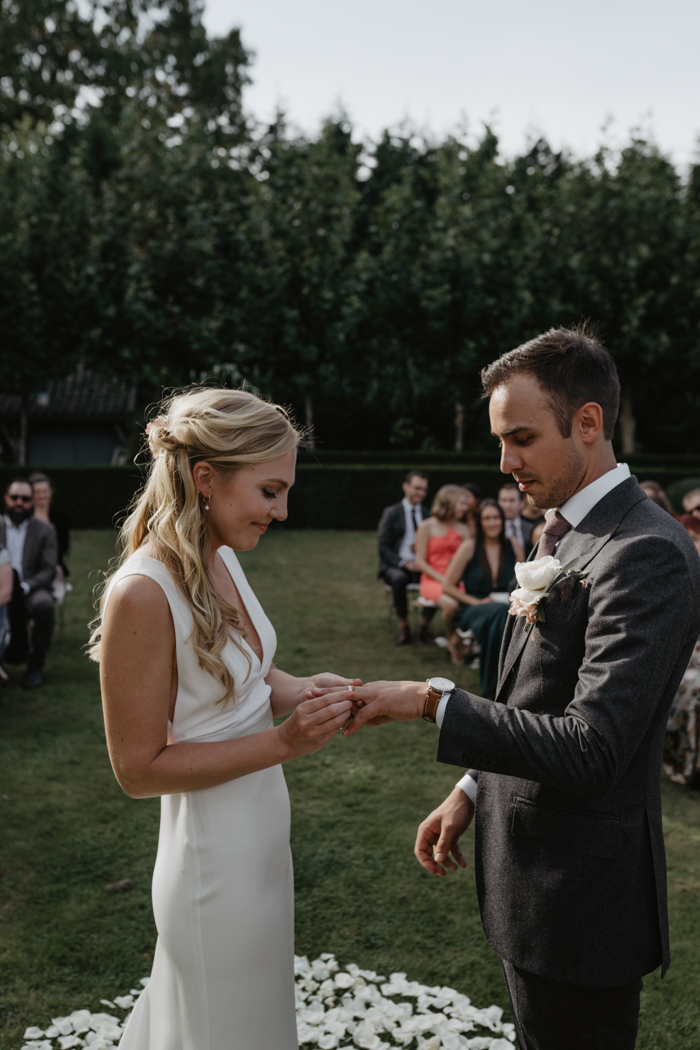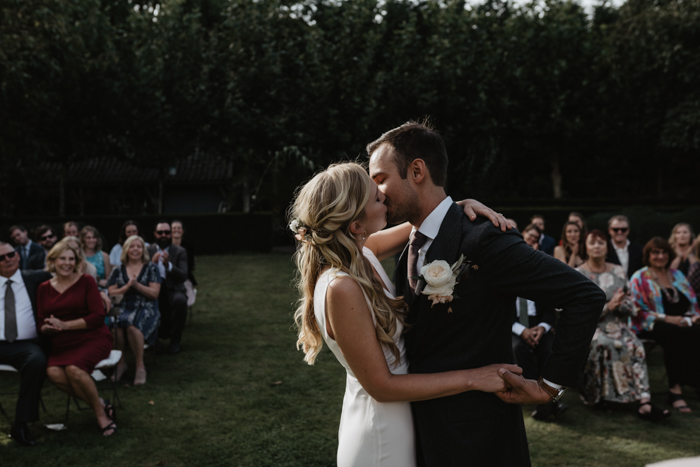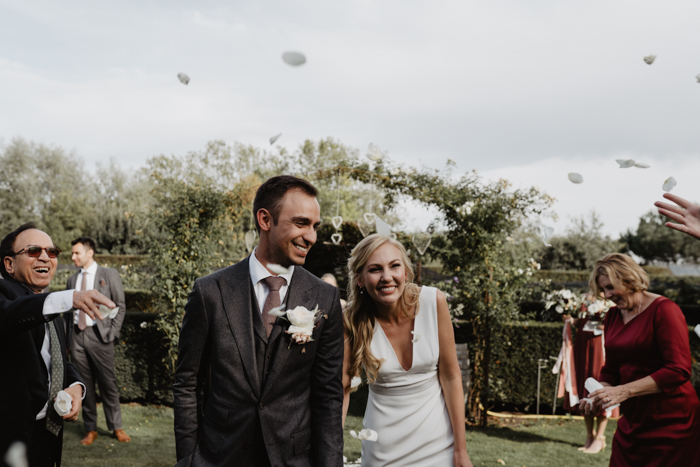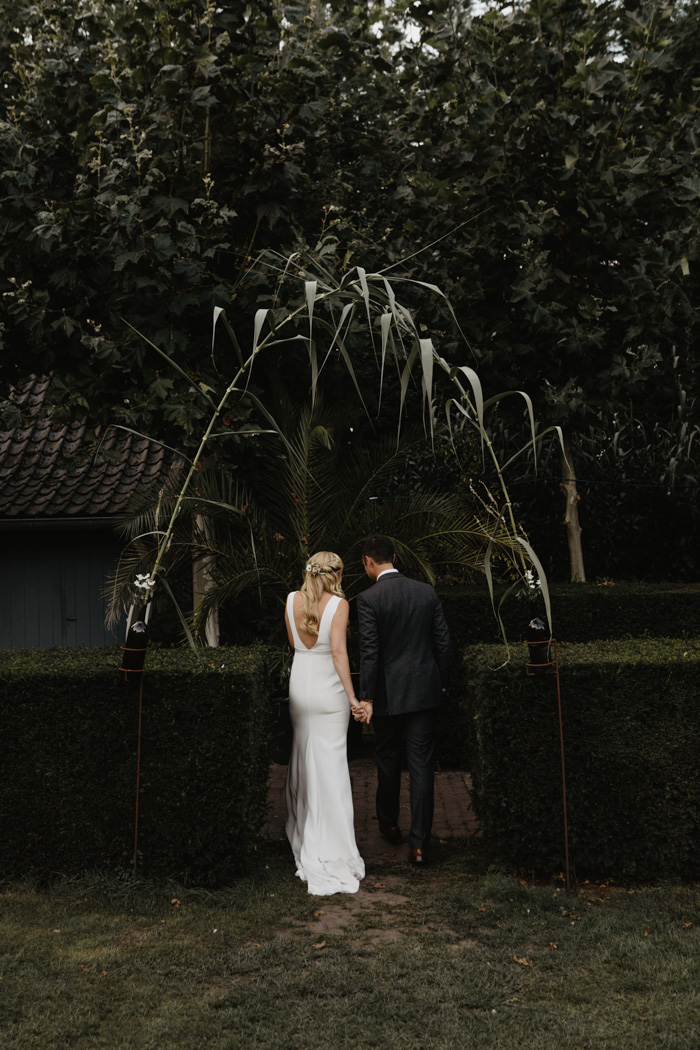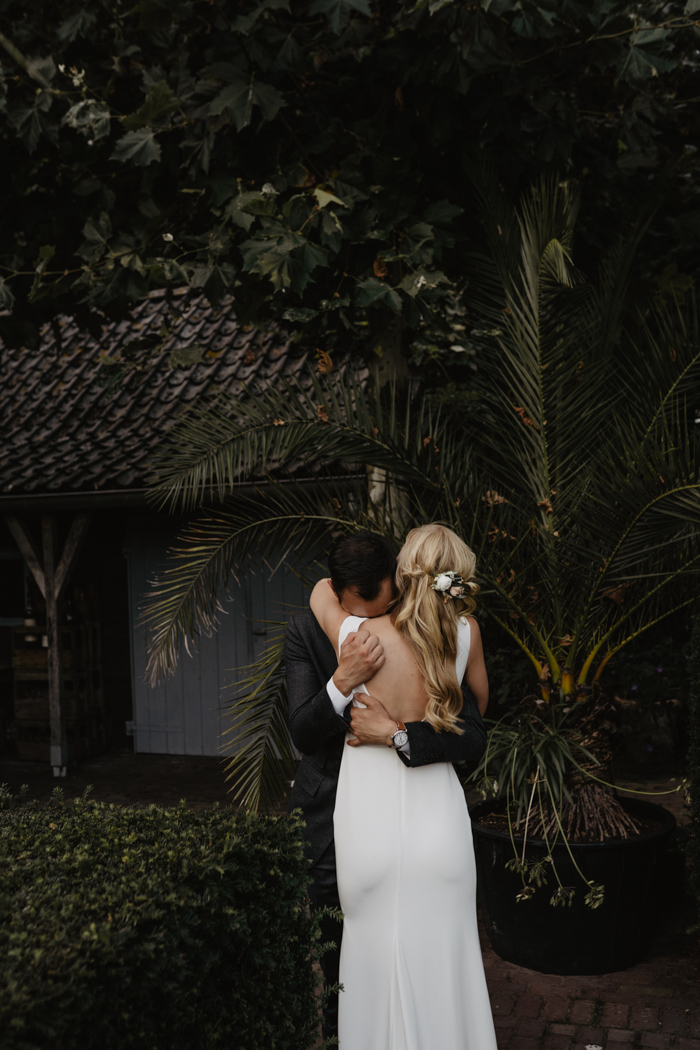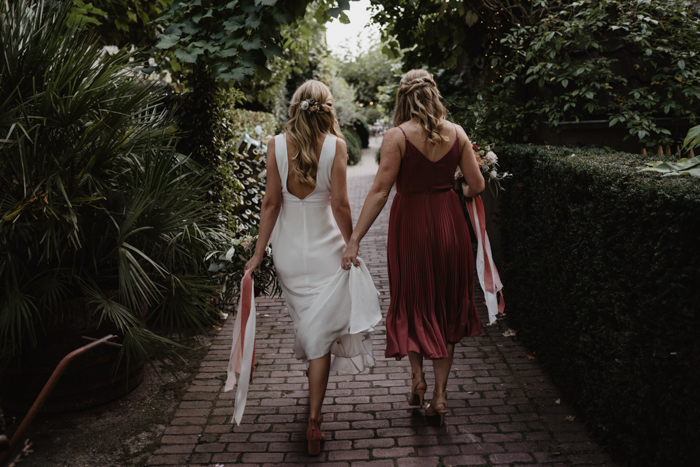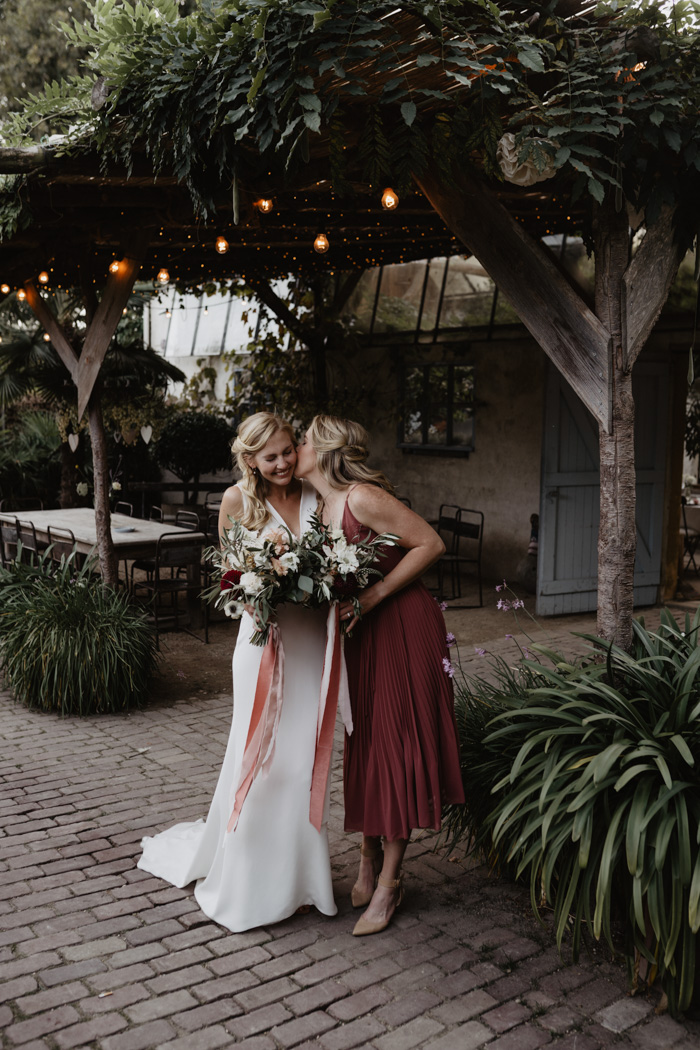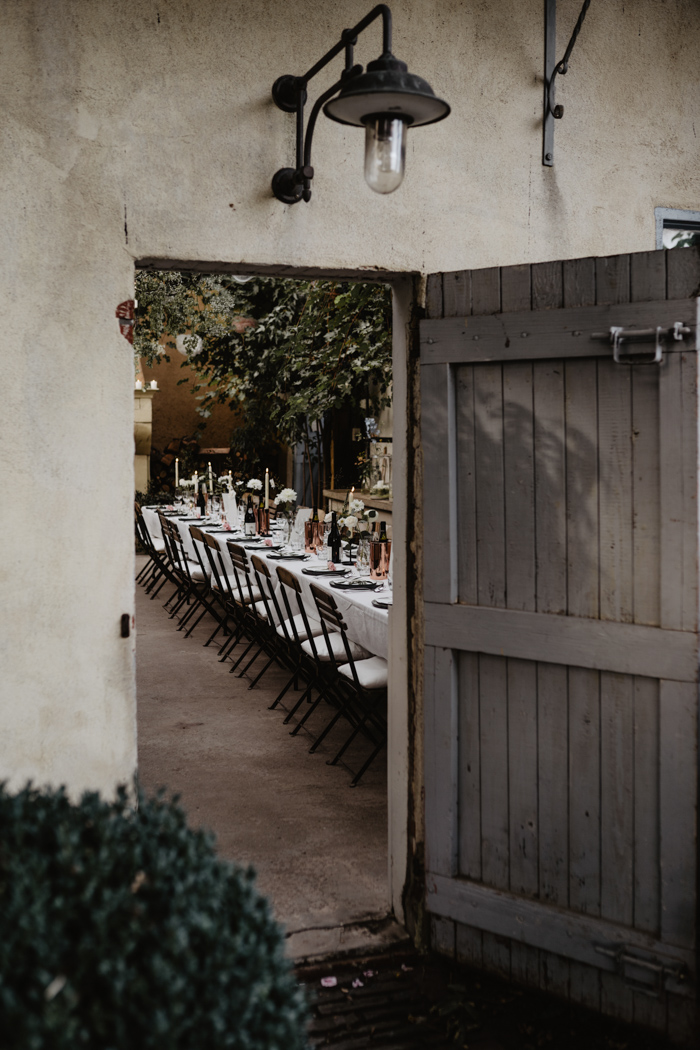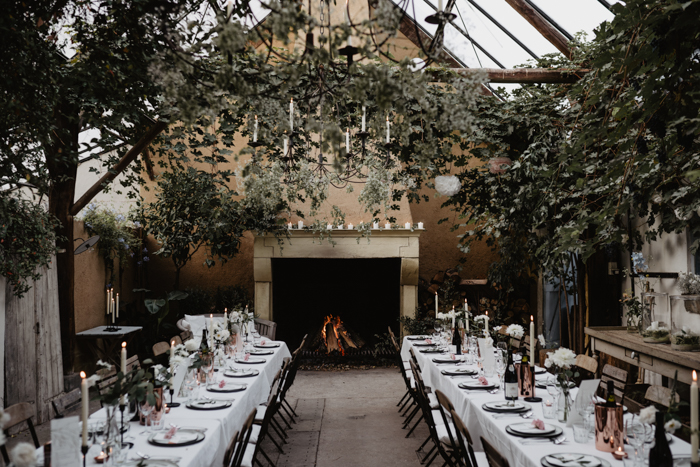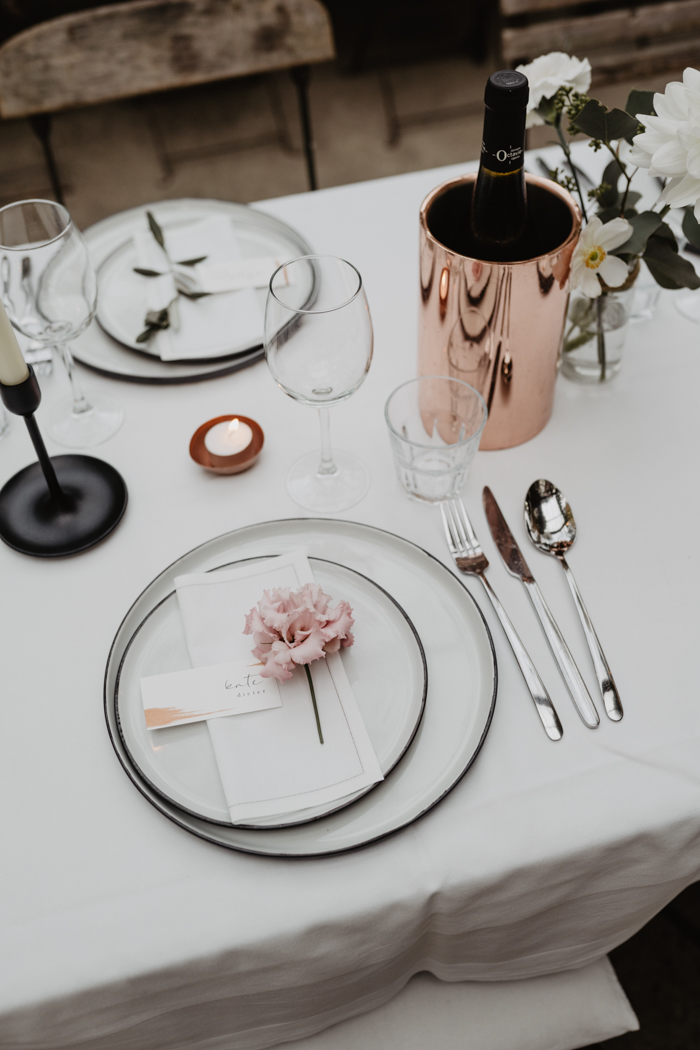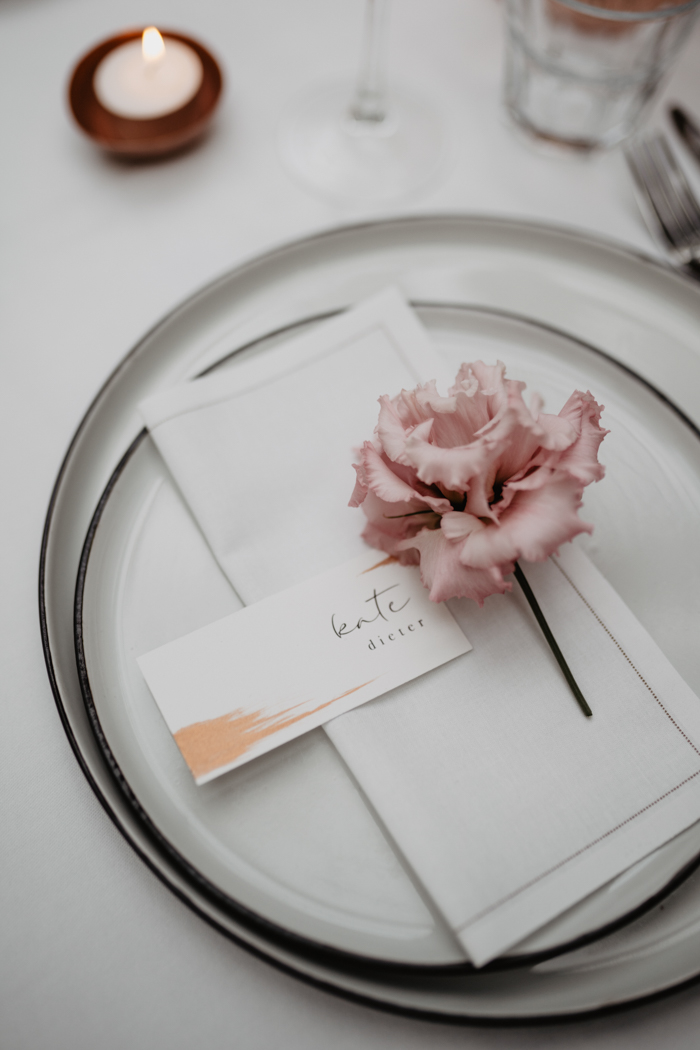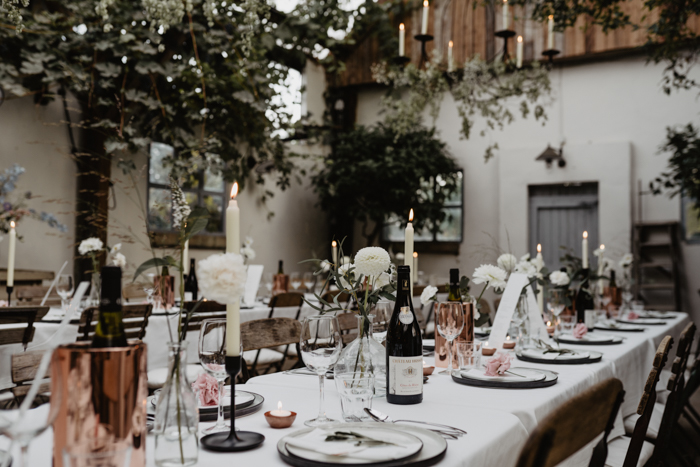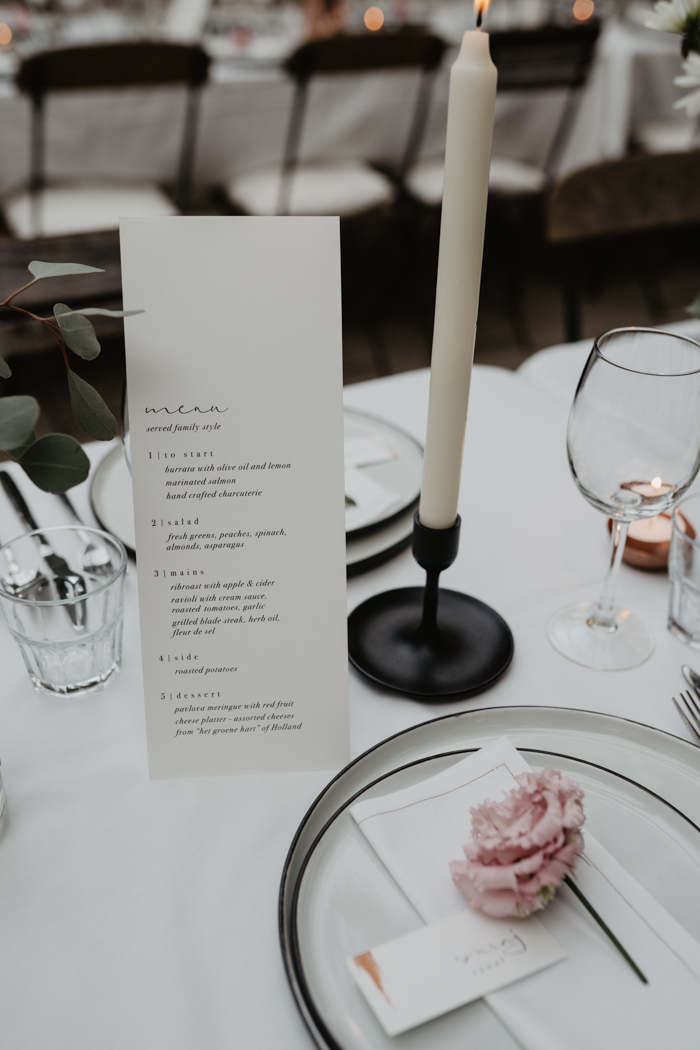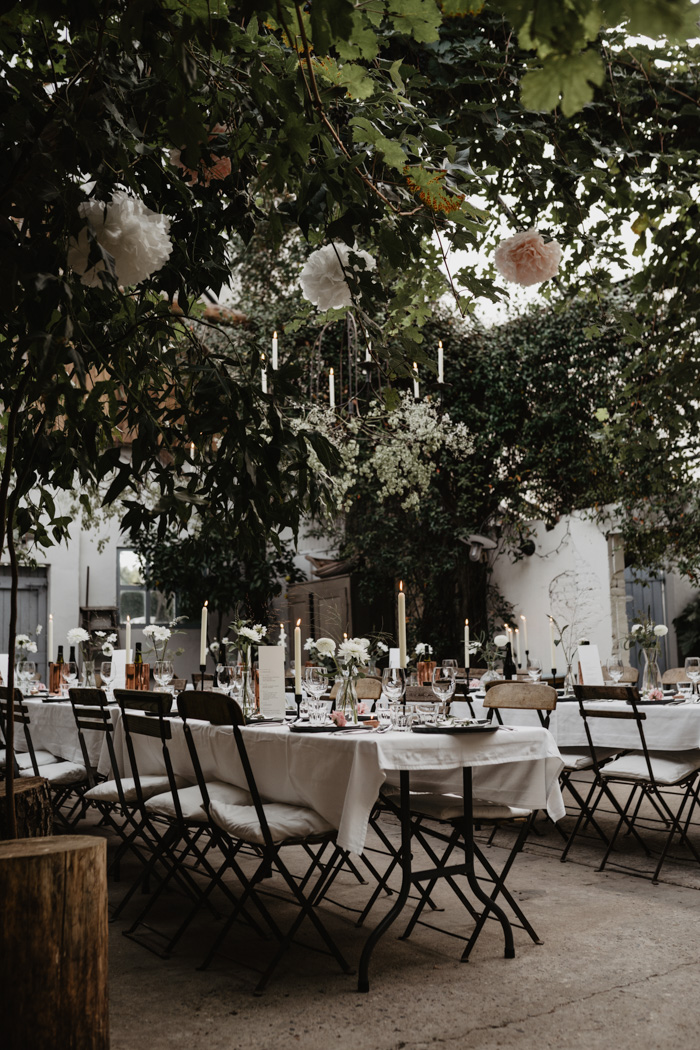 We had small welcome bags for our guests, featuring Dutch treats (stroopwafels, gin & tonic, chocolates), a map of our favorite spots in Amsterdam, and some coffee from Alex's coffee company to ease the jet lag. Pro tip: Don't buy stroopwafels and gin too far in advance. Otherwise, you'll inevitably dip into them before your guests arrive.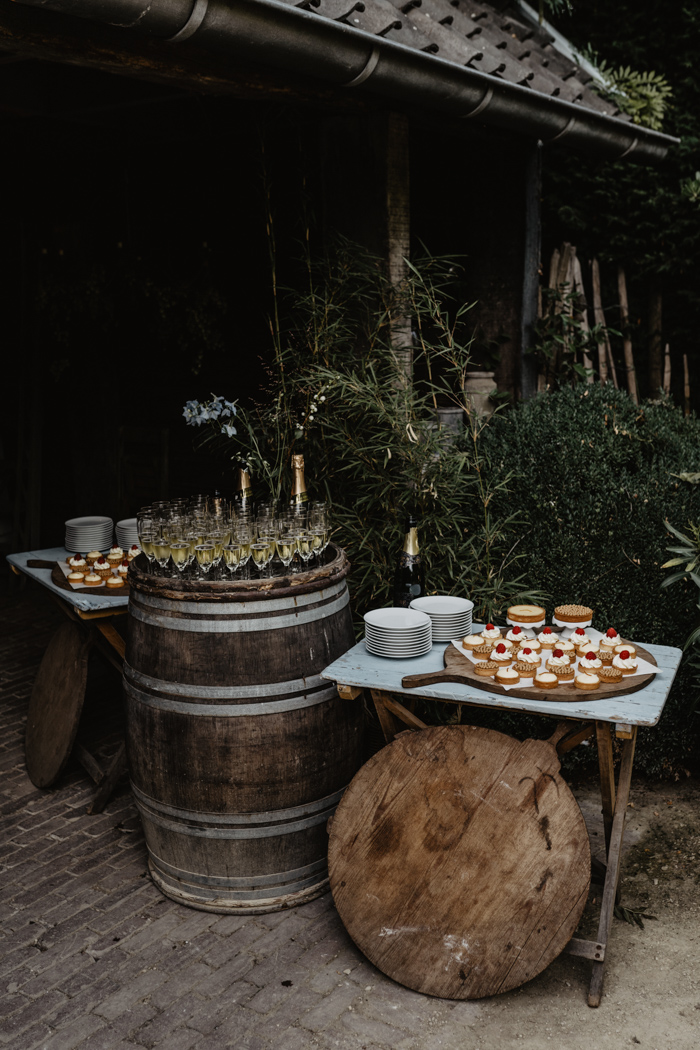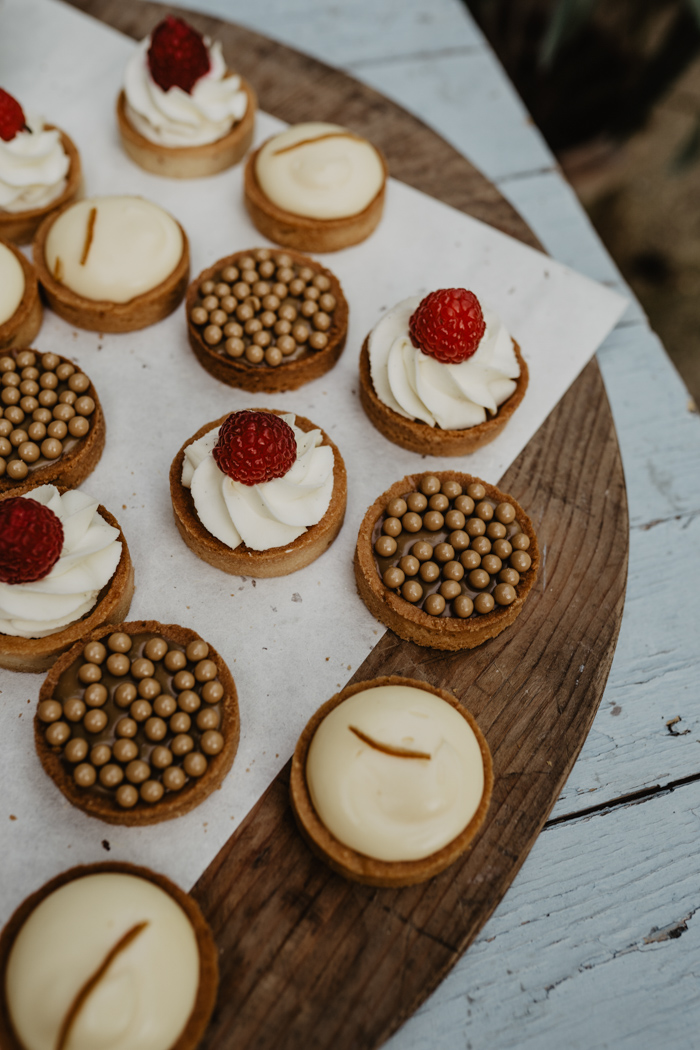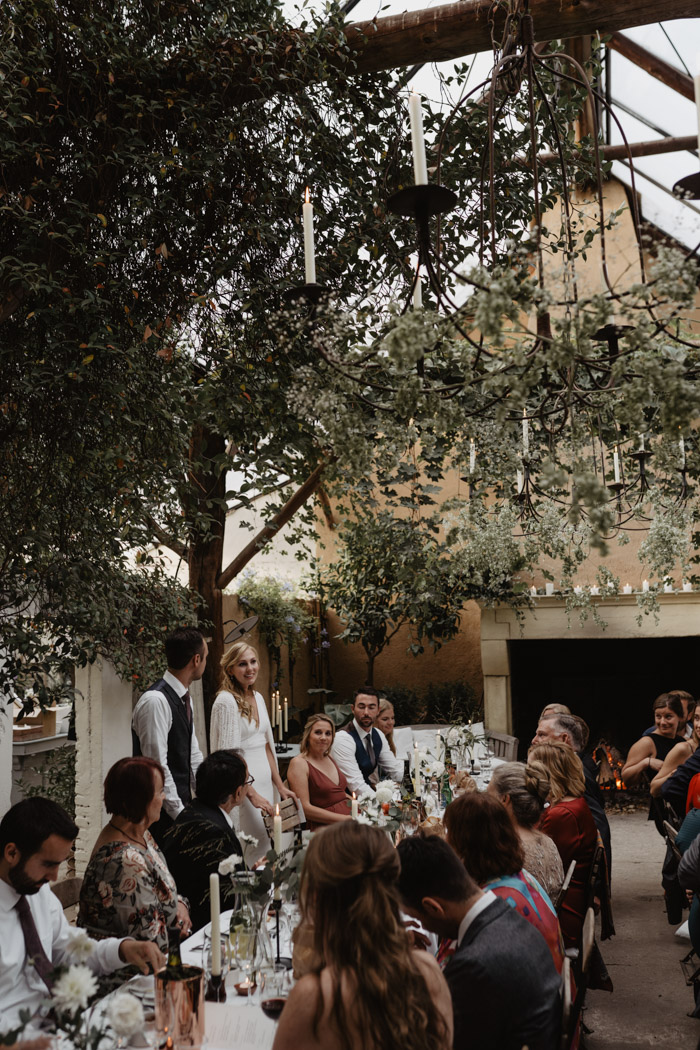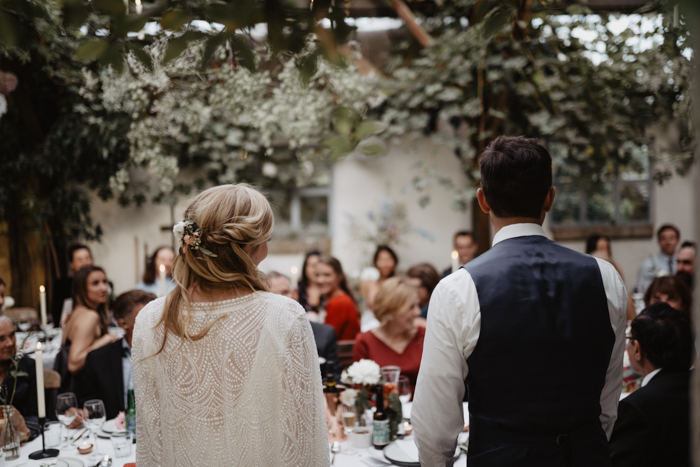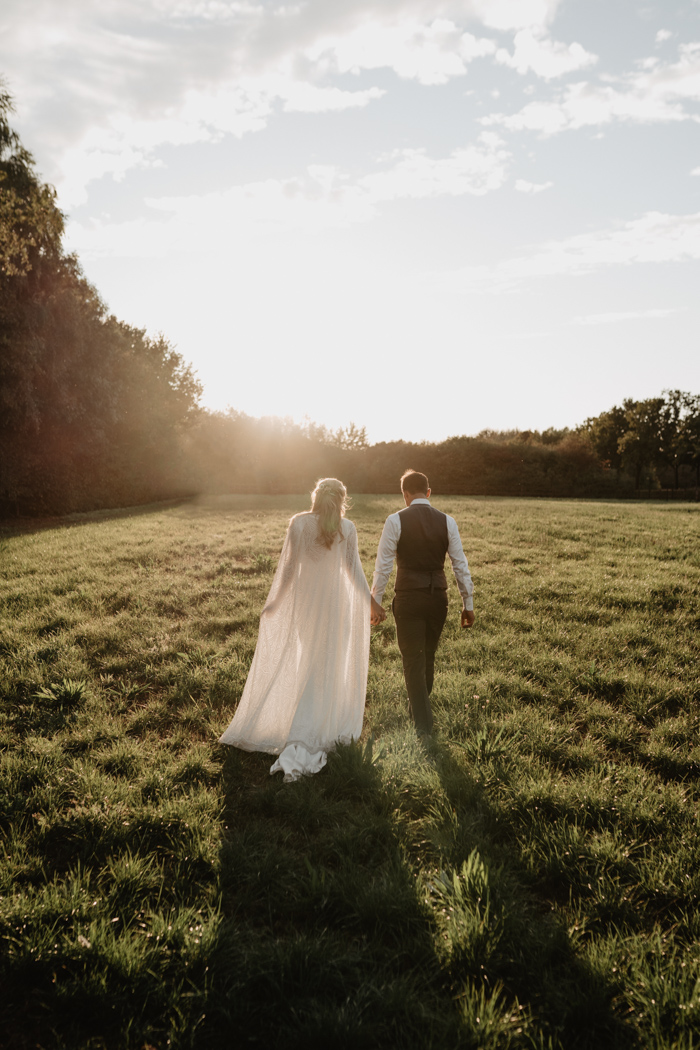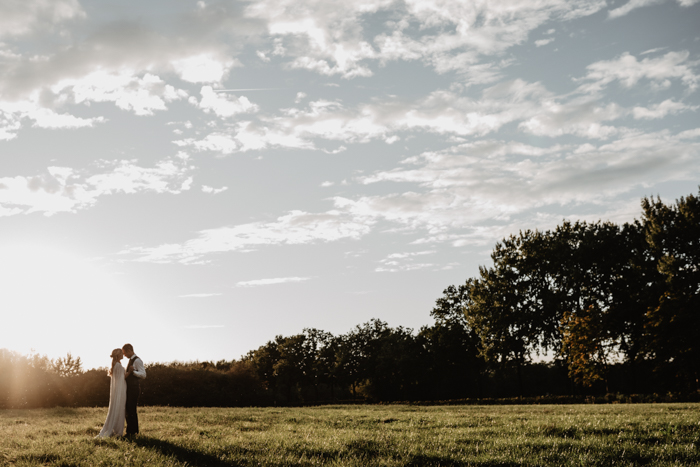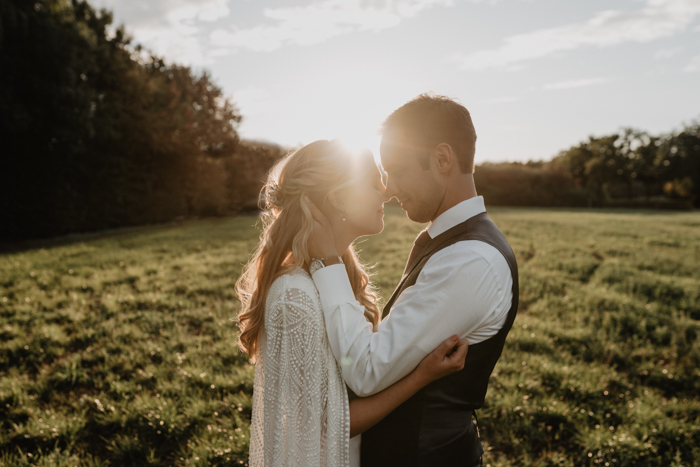 Congratulations to Kate and Alex, and a big thanks to Angela Bloemsaat – Love Story Photography for sharing this beautiful wedding at Domaine D'Heerstaayen! Love these garden party wedding vibes? This lush romantic Scottsdale wedding was like a desert garden party!