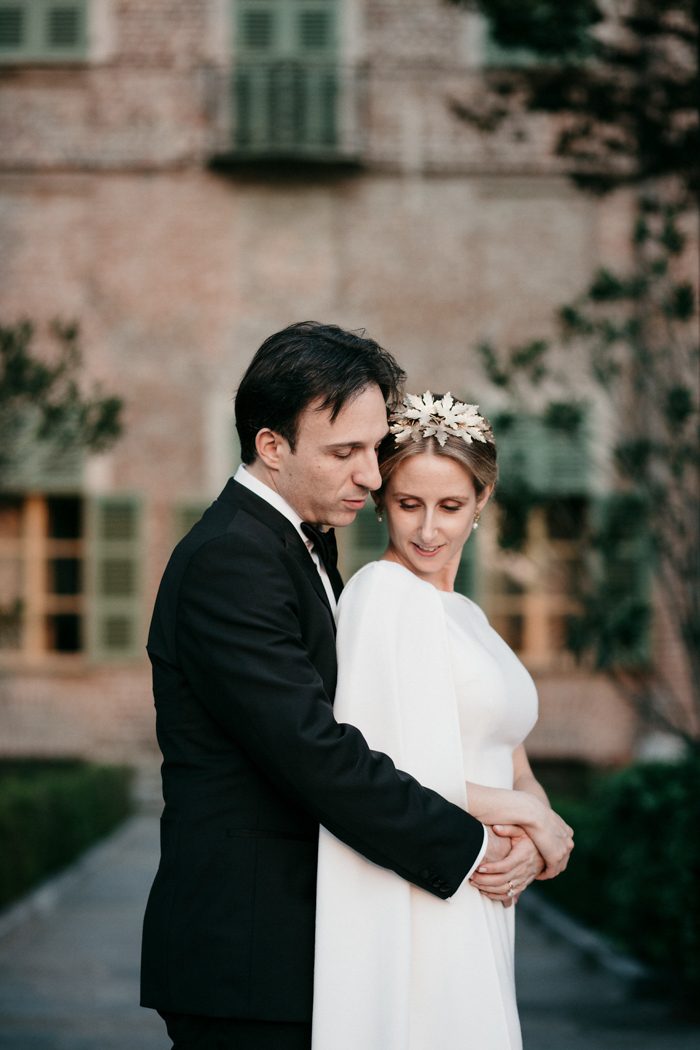 Italian weddings have set the bar for refined elegance, and this wedding at Villa Bria in Torino is yet another picture-perfect example. Sophie and Umberto took a cue from the exquisite baroque architecture of the groom's hometown and, with the help of Il Giorno Che Vorrei event planners, put a modern twist on classic Italian elegance with exquisite details and a sophisticated color palette. In traditional Italian wedding style, they incorporated olive branches into every aspect of their decor and added fresh pink flowers and grey and black details at the villa for a modern finish. Sophie even channeled ancient Roman vibes for her chic bridal style with a Tanya Anic Bridal gown and cape combo and a custom gold leaf headpiece. Photographer Carla Penoncelli and second shooter Velluto Photography captured every spectacular detail and genuinely joyful moment of this wedding beautifully!
The Couple:
Sophie and Umberto
The Wedding:
The Basilica of Corpus Domini and Villa Bria, Torino, Italy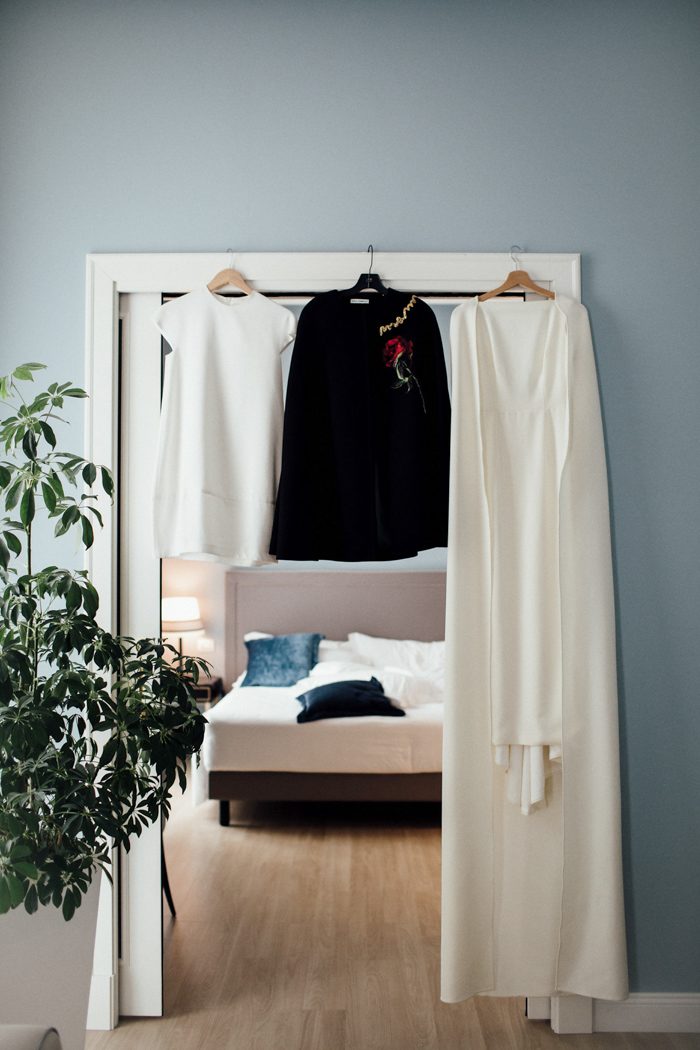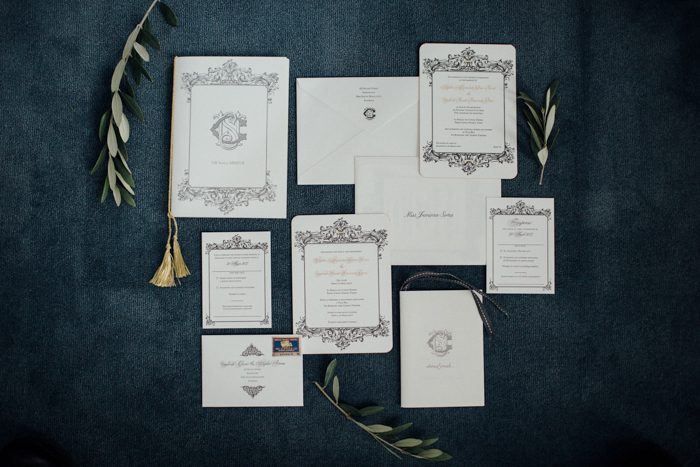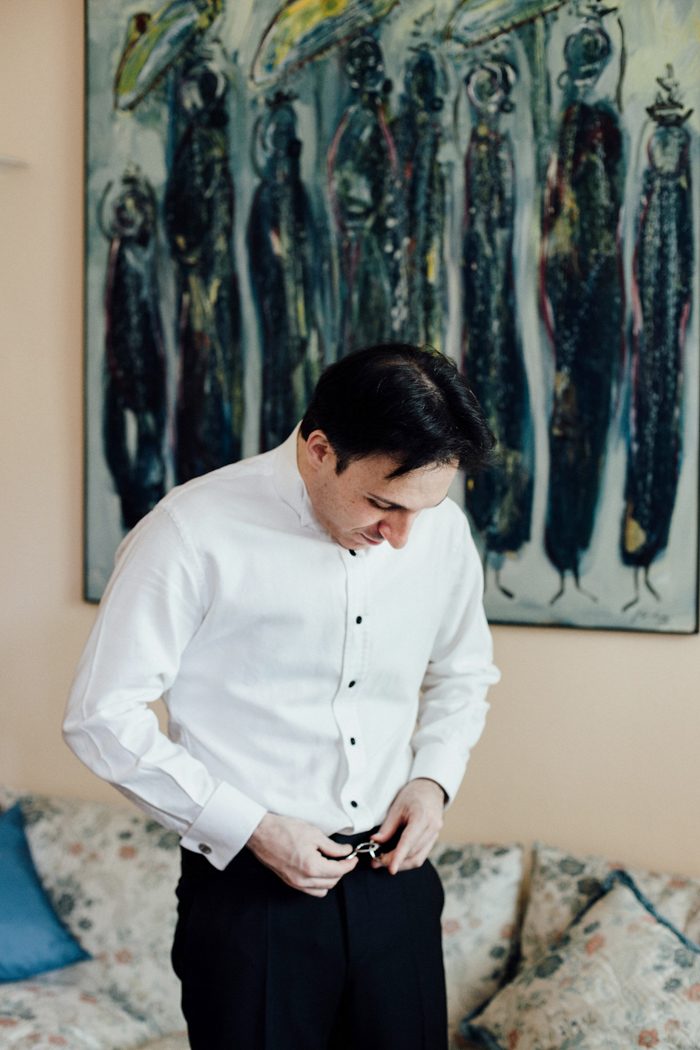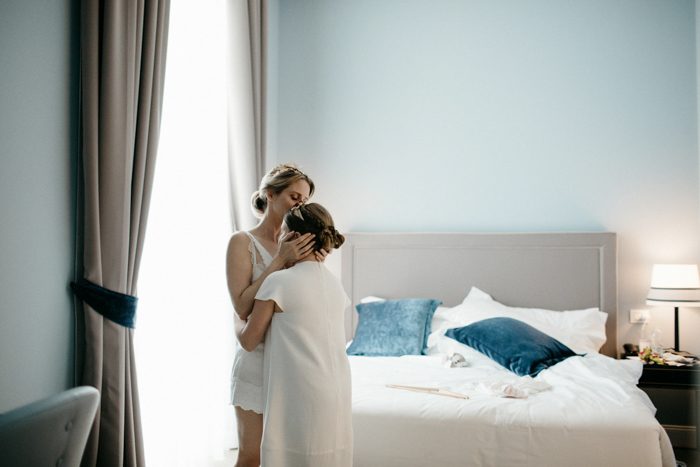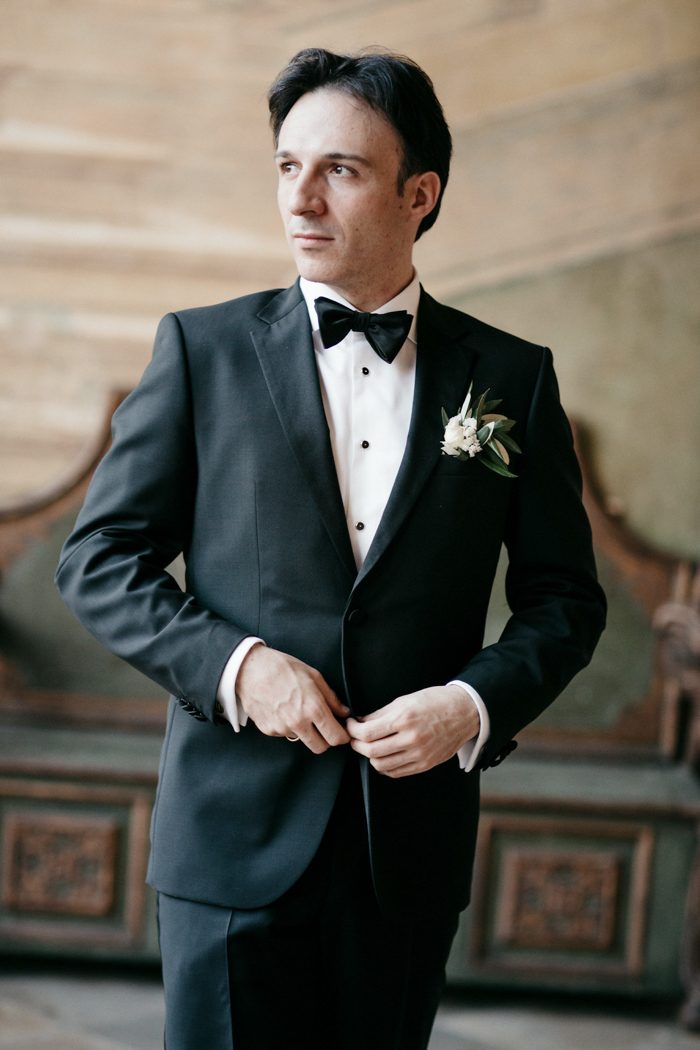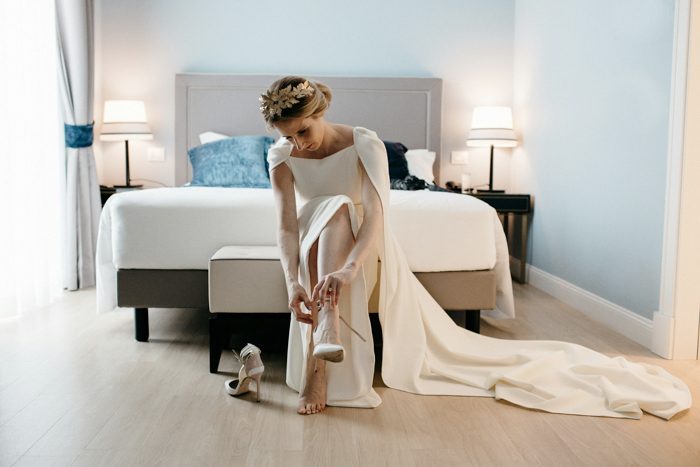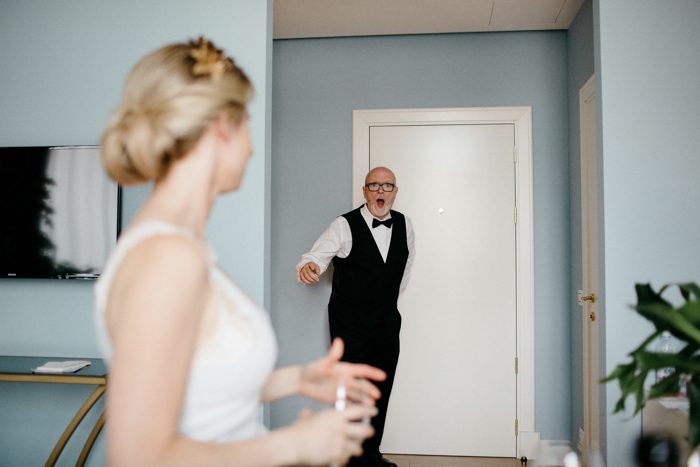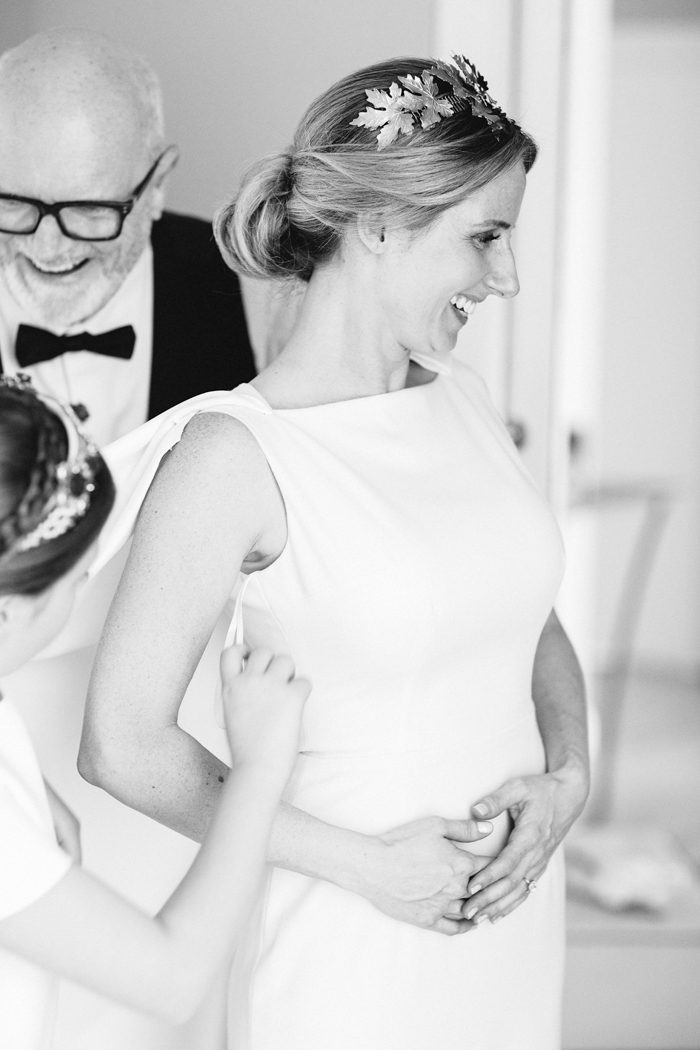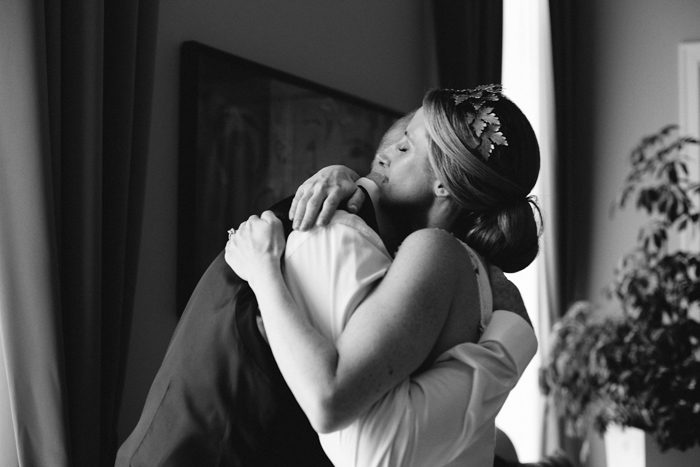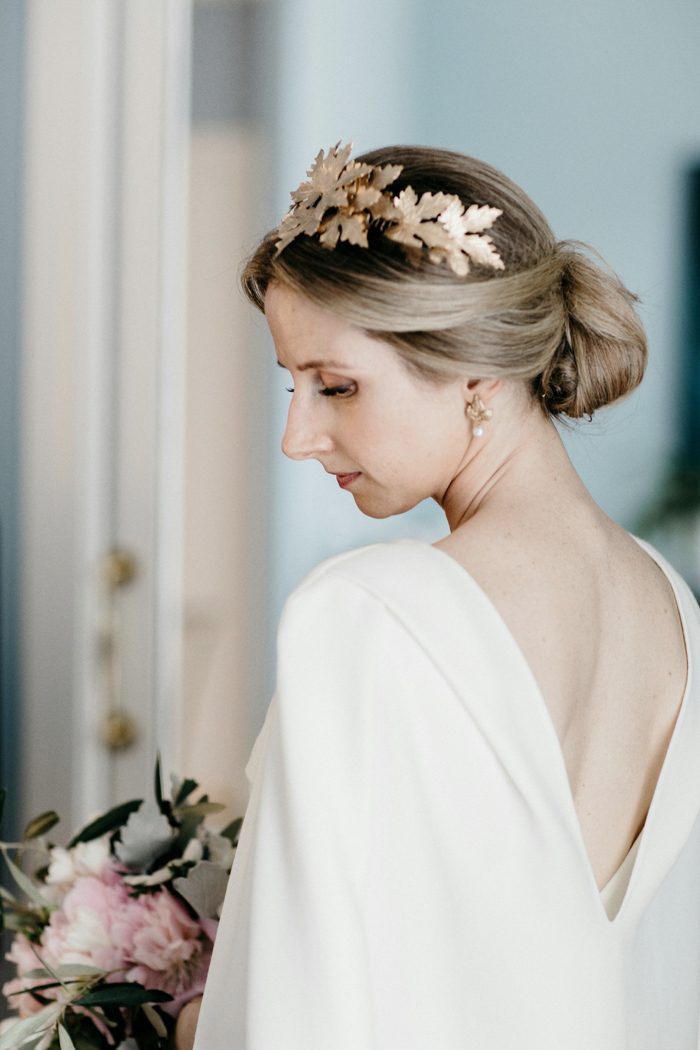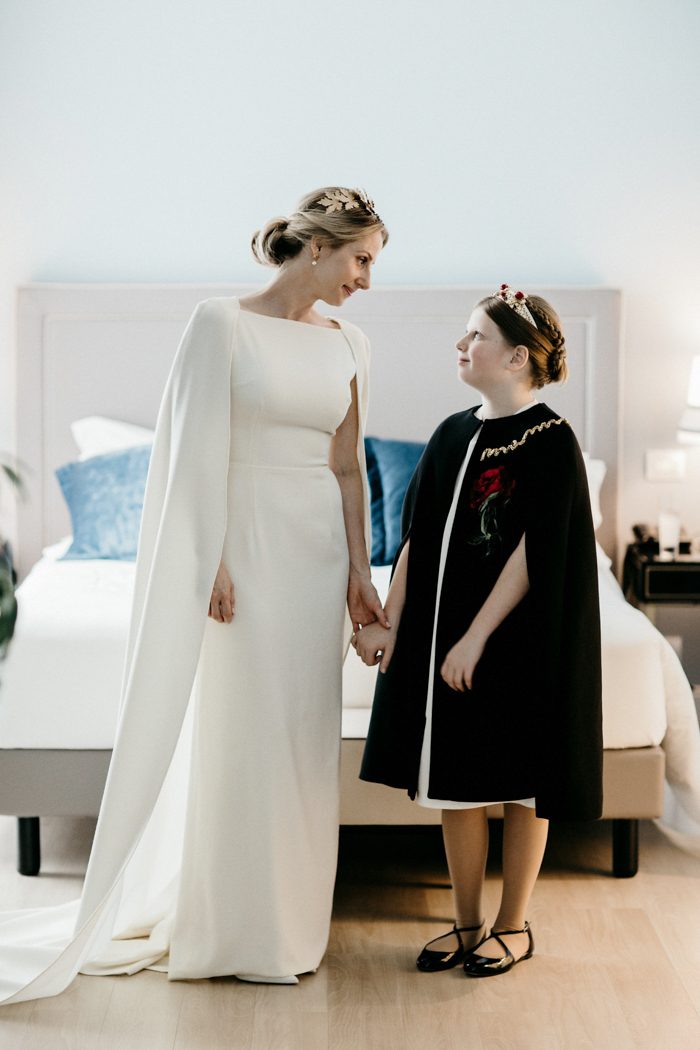 SHOP THIS LOOK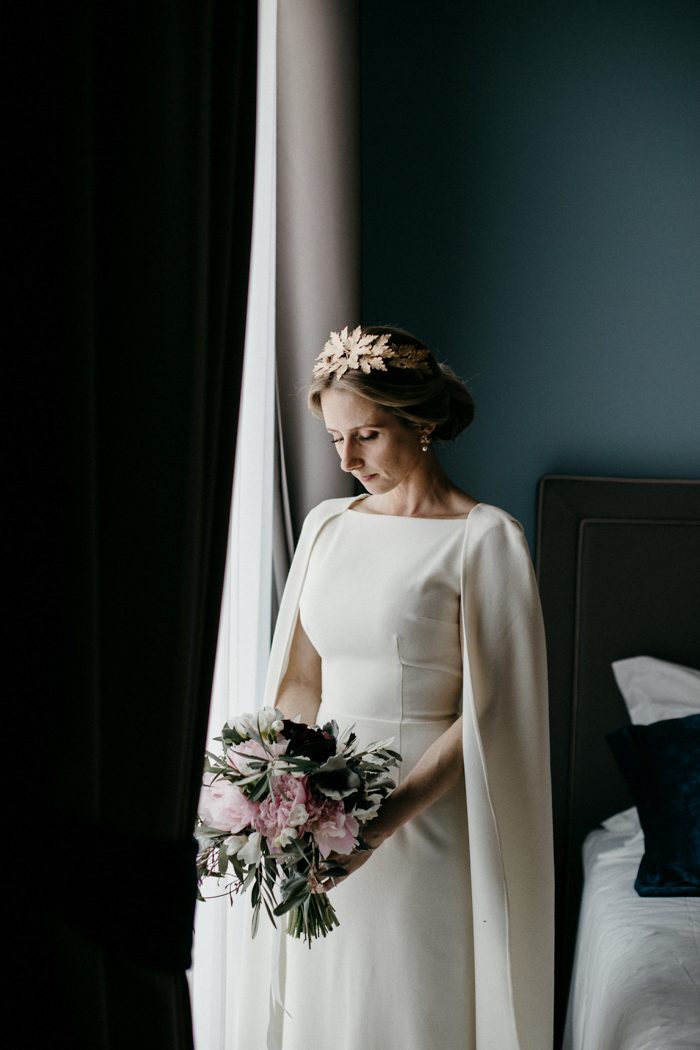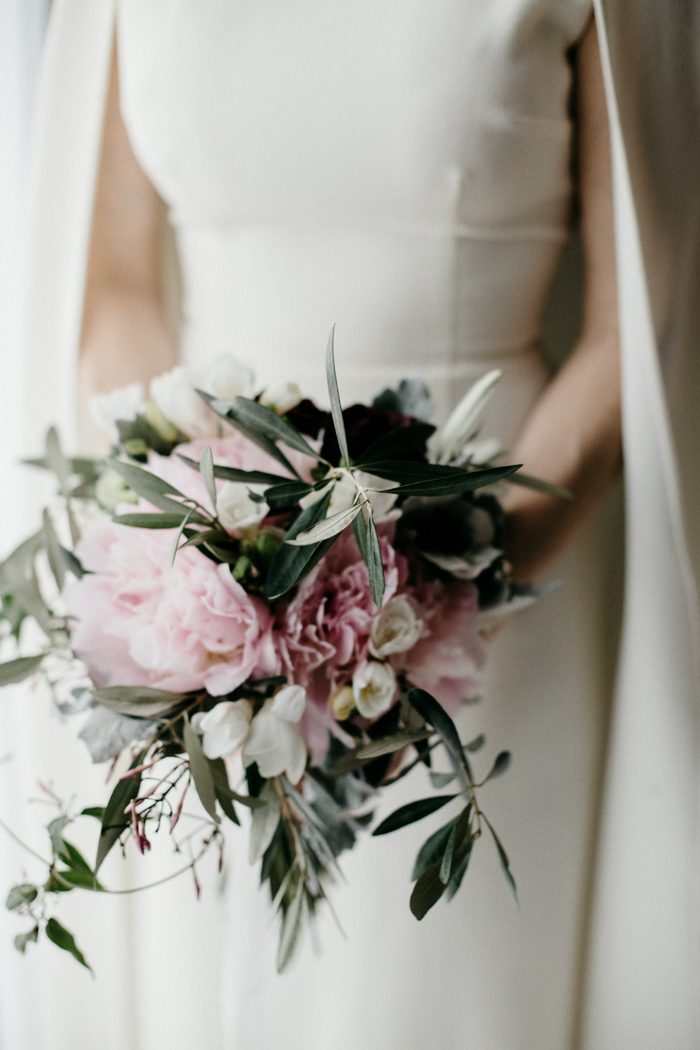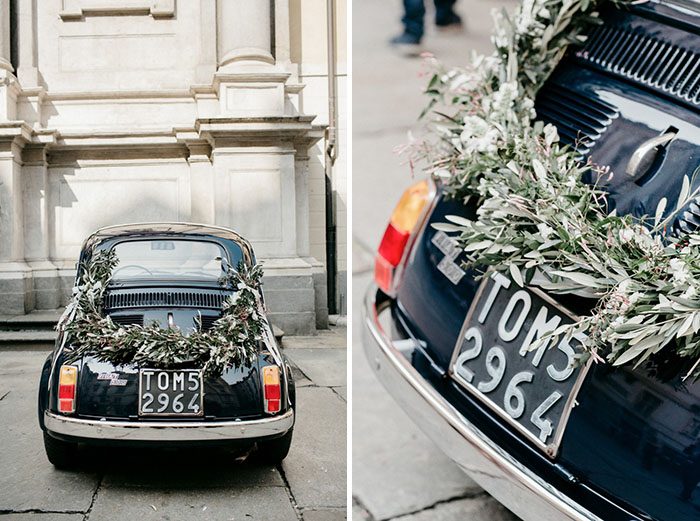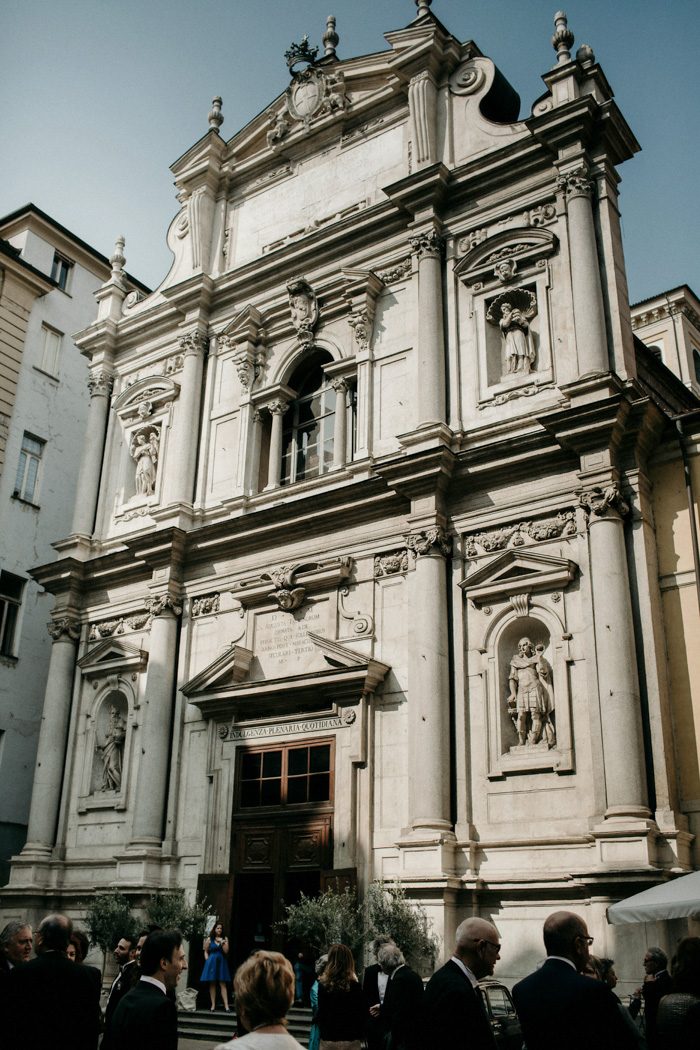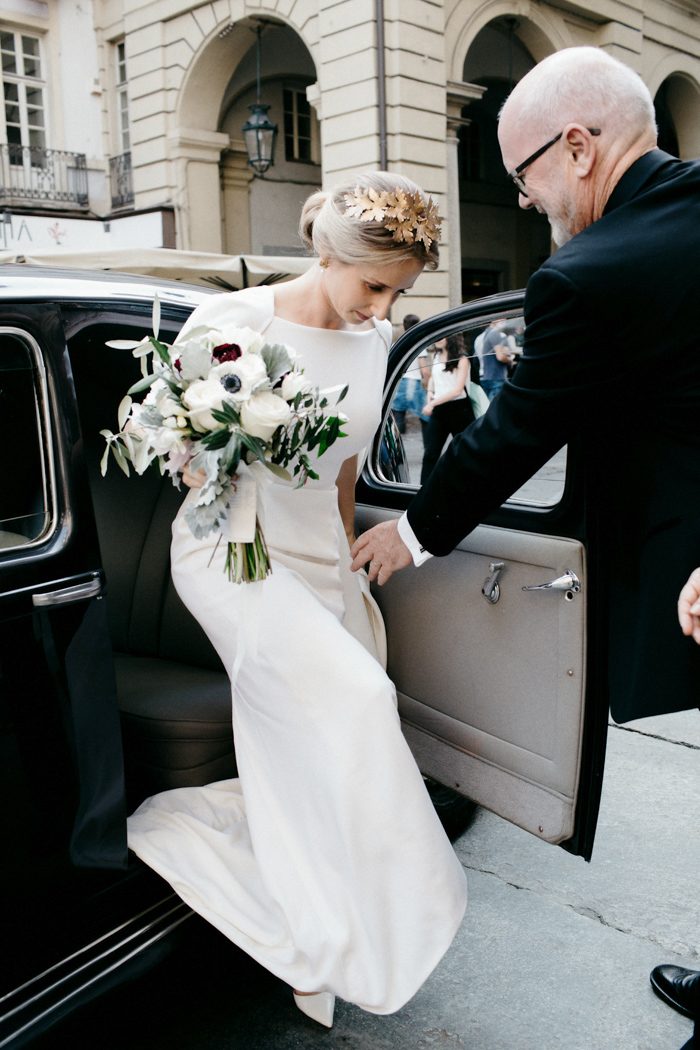 We were traditional in the church, choosing Wagner (1813 – 1883): "The Bridal Chorus, Act III ('Here Comes the Bride')". Music was an extremely important way that we personalized the ceremony. Umberto is a professional cellist and so the choice of pieces, and the remarkable musicians themselves, were all close to us. Each of the organist, the soprano, and the members of the string quartet were all close friends and wedding guests, who did us the honour of creating a world-class and memorable music experience for us and the guests. The pieces we chose for during the ceremony had special meaning for us.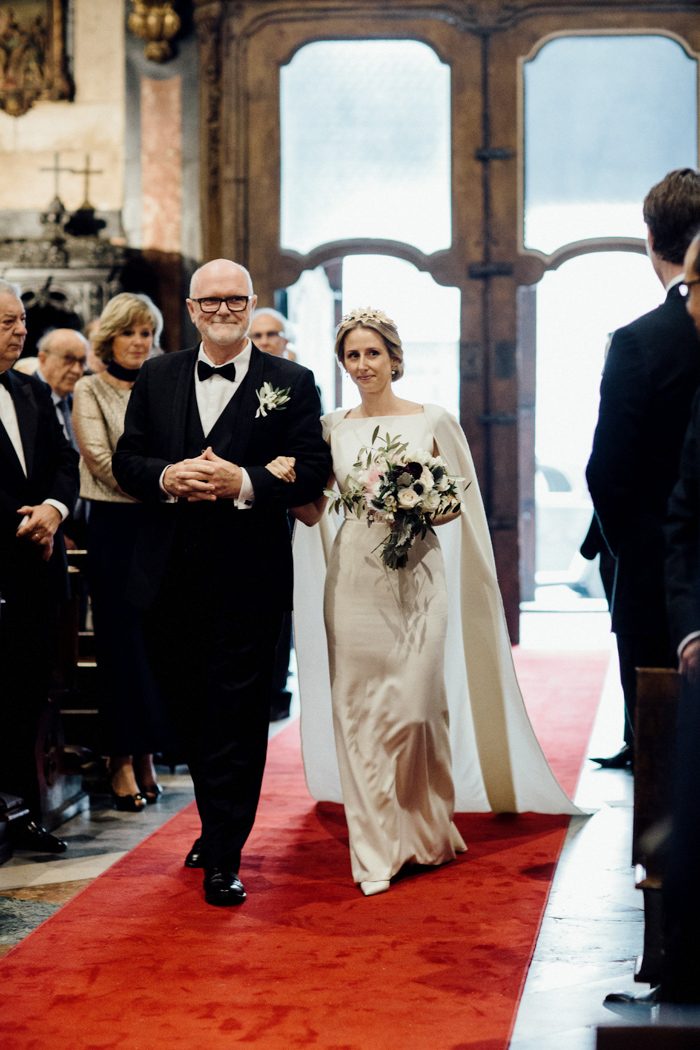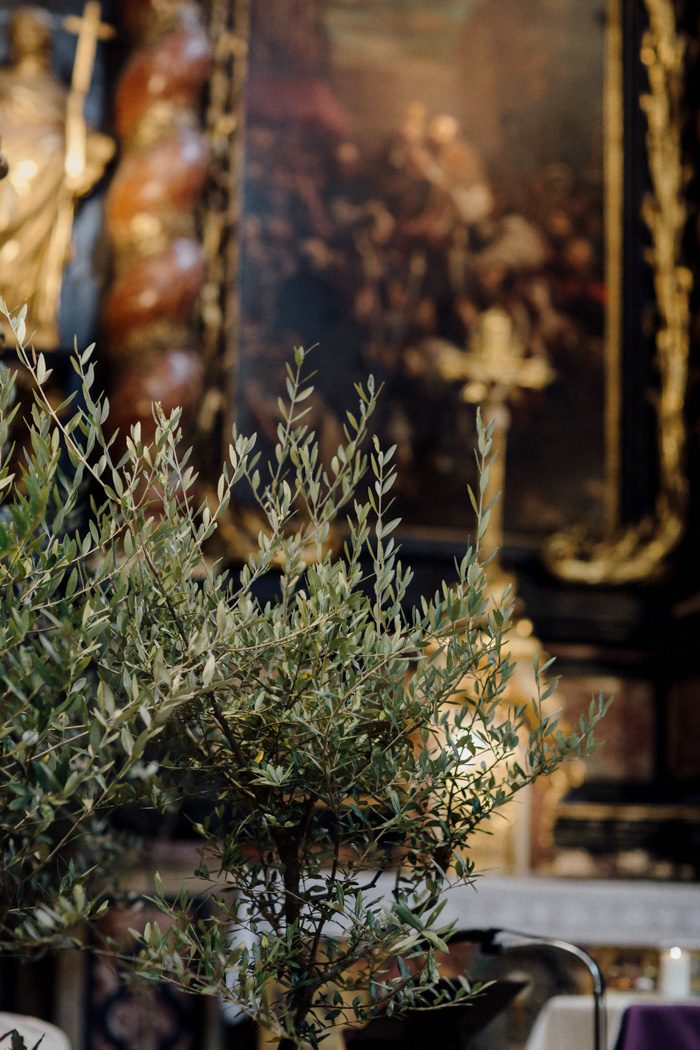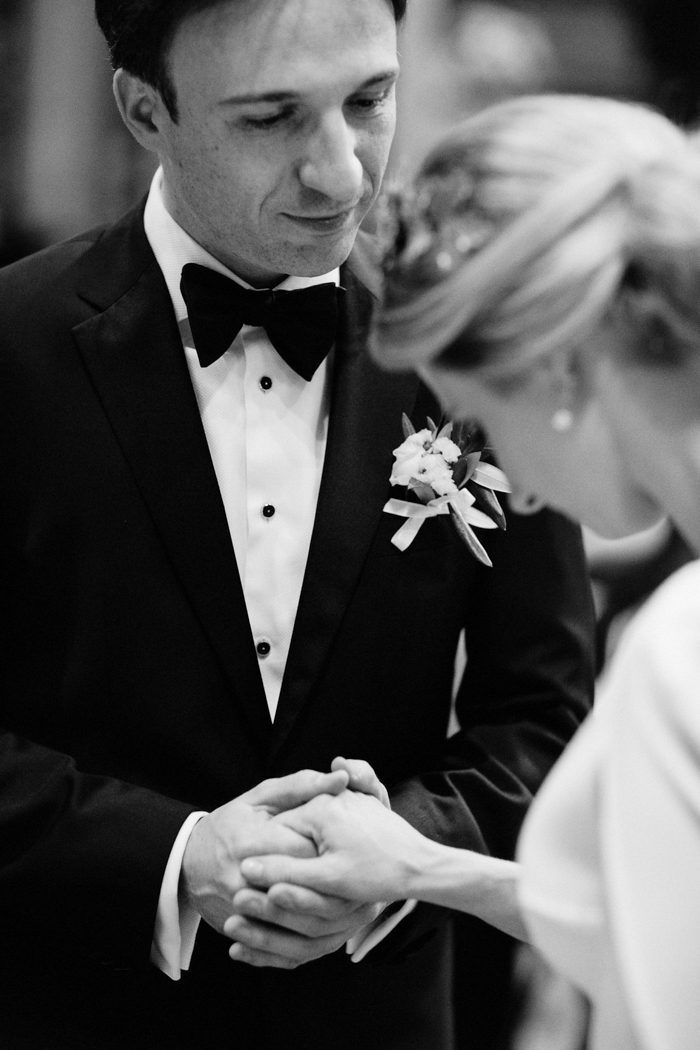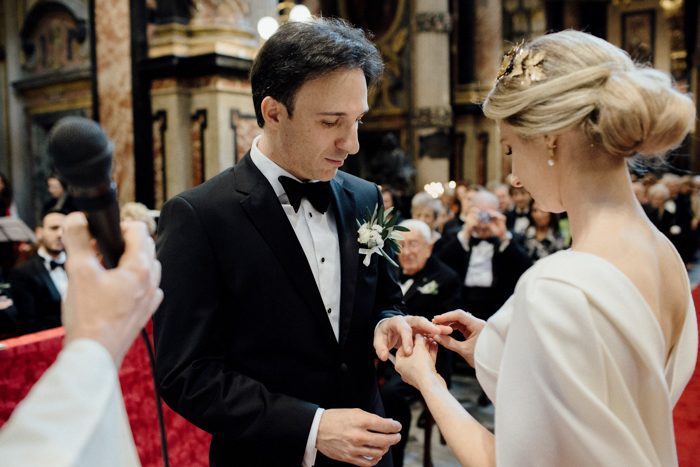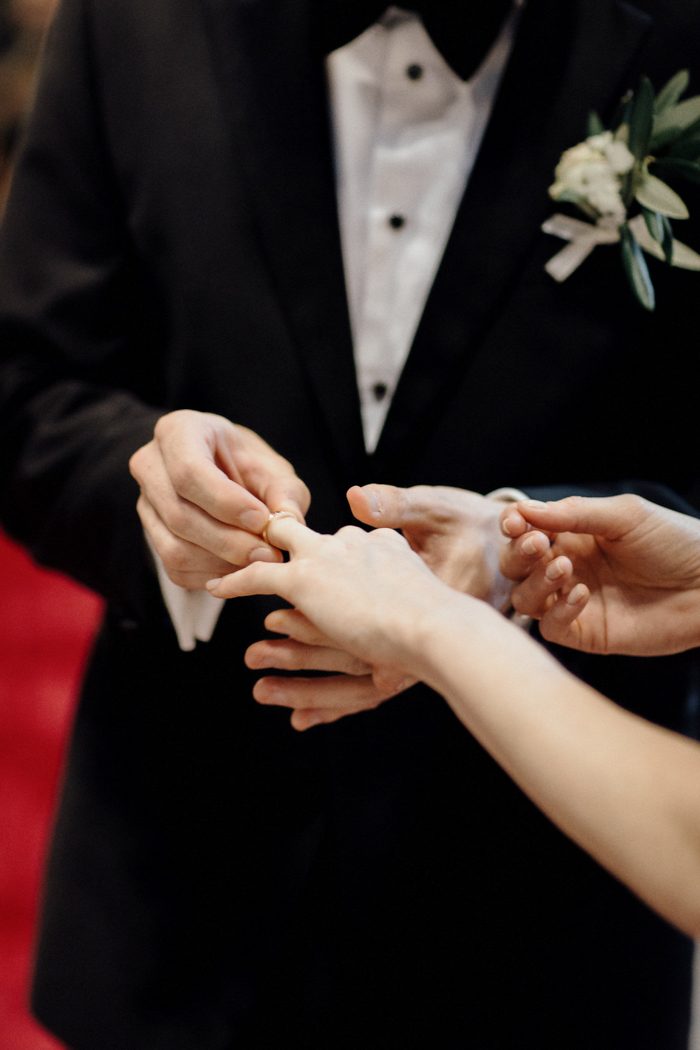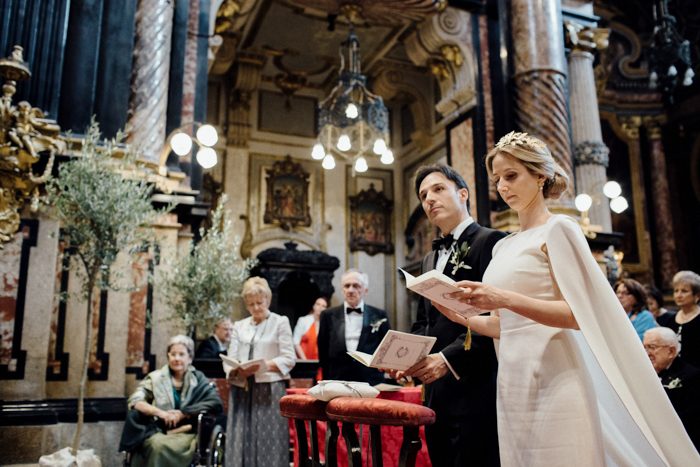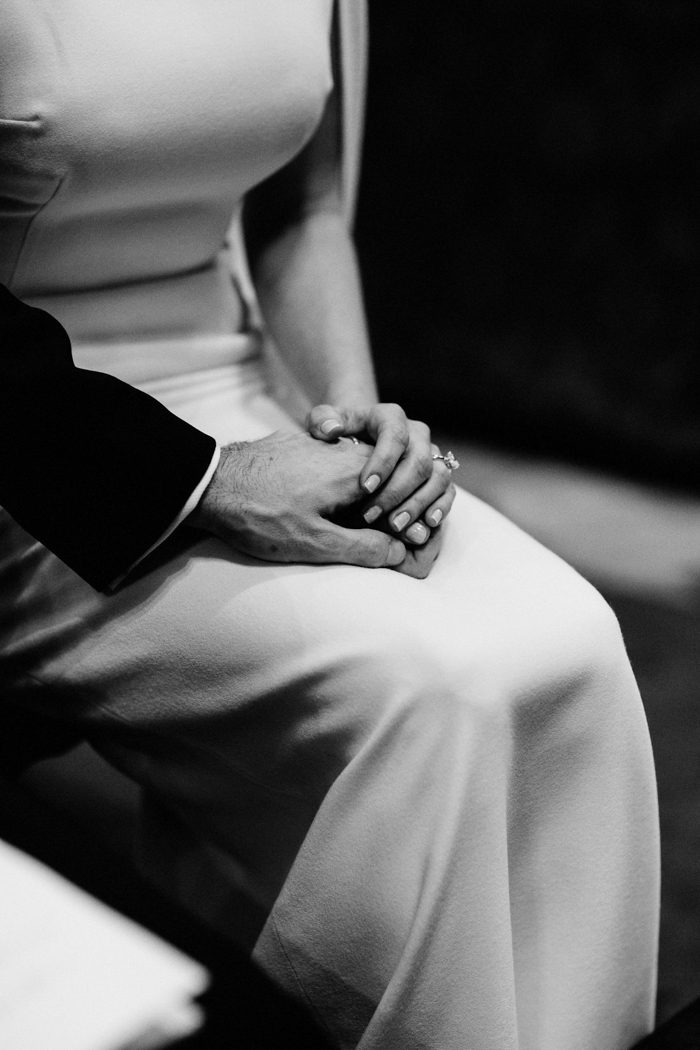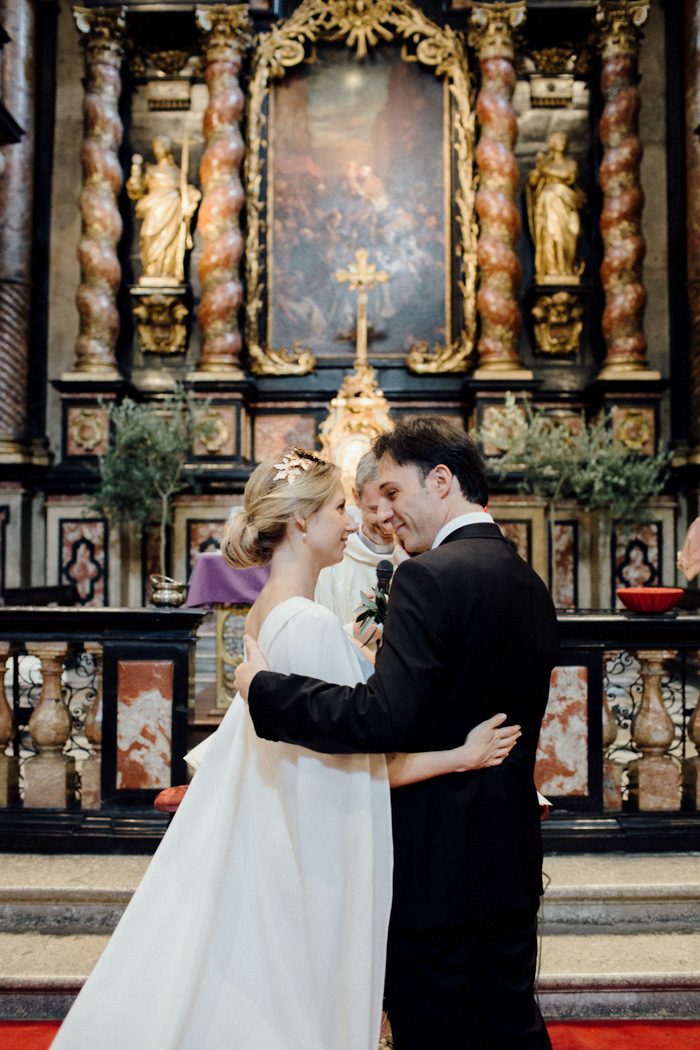 In Italy, the guests leave the church first (to meet you outside and pelt you with rice!), so the wow factor of the traditional recessional of the bride andgroom is somewhat dissipated. The recessional music is really to accompany the guests. We chose Widor (1844 – 1937): "Toccata from Symphony for Organ No. 5 in F minor, Op. 42, No. 1 (1879)".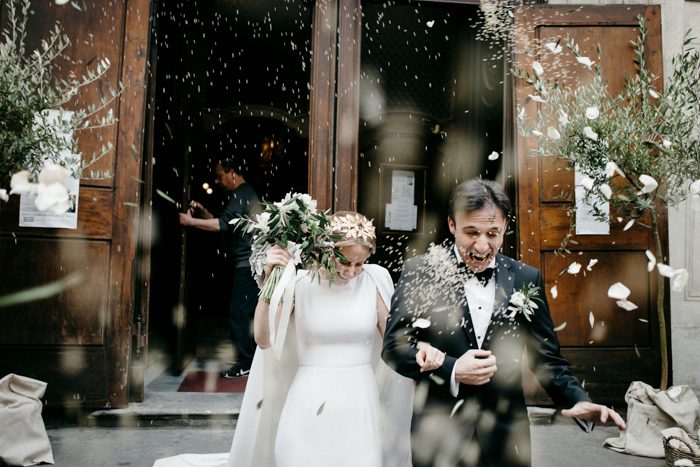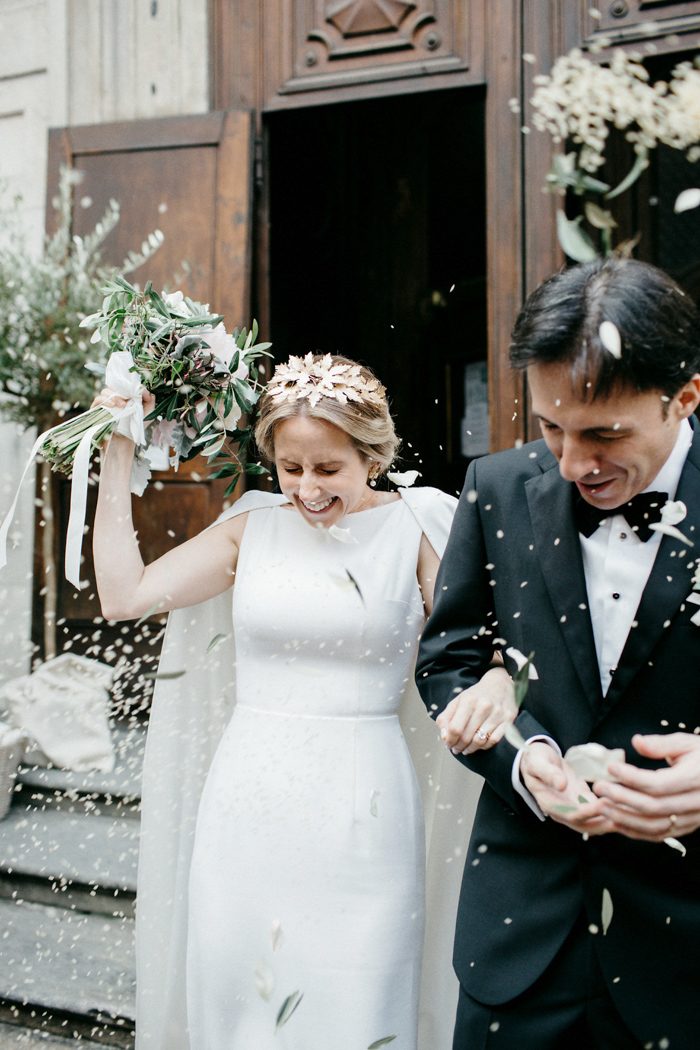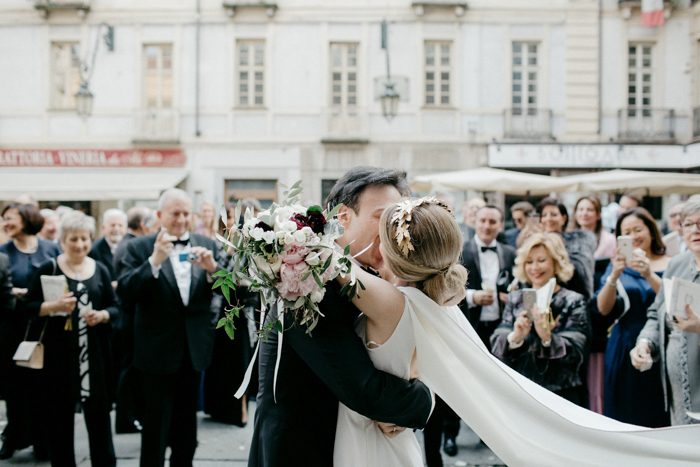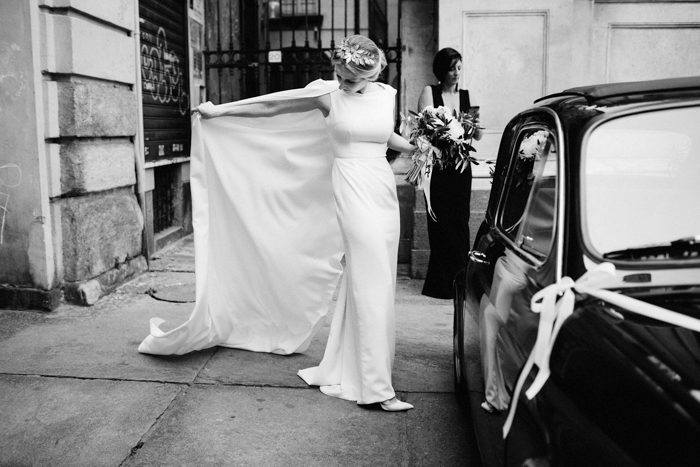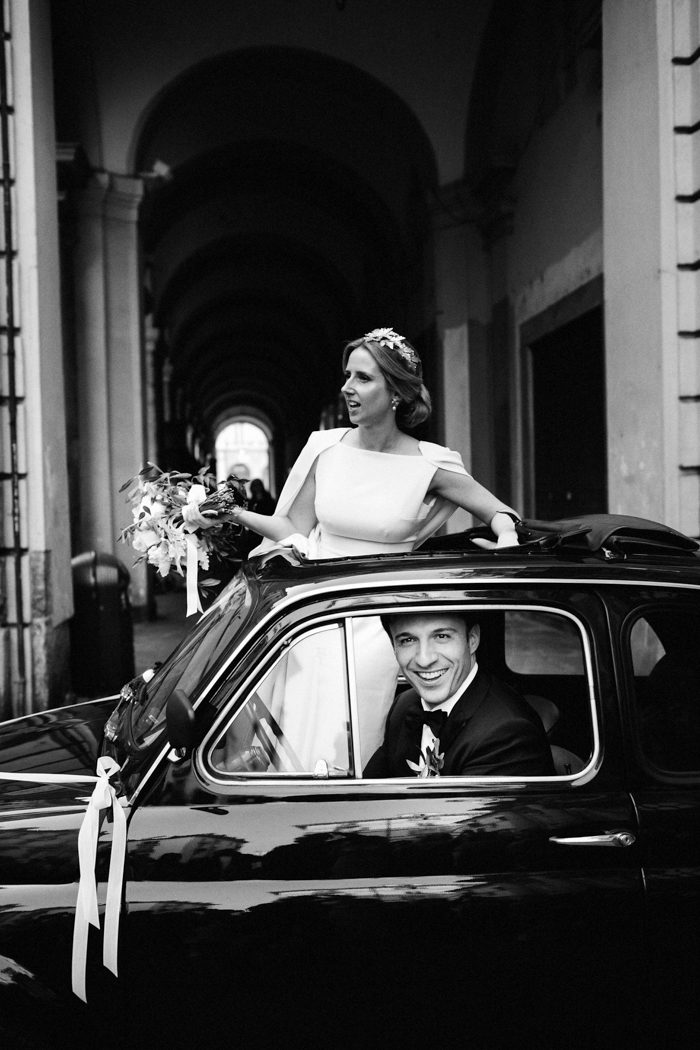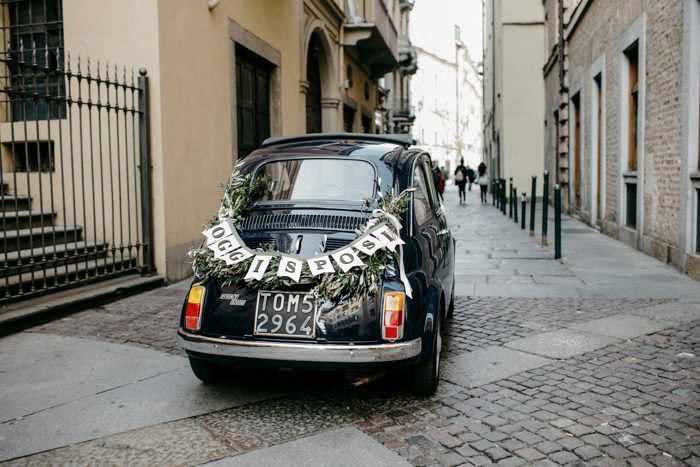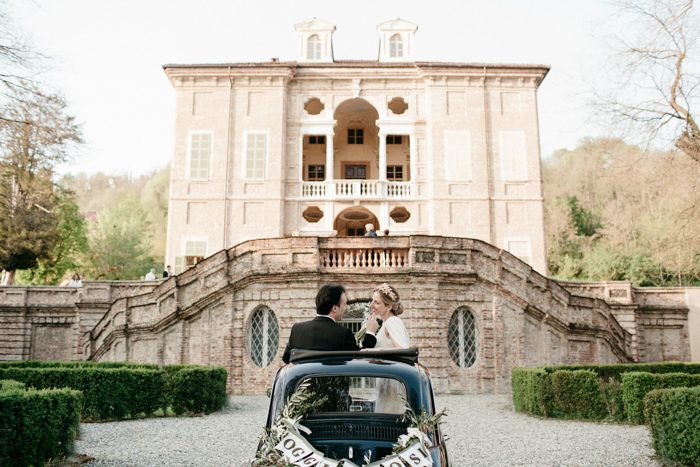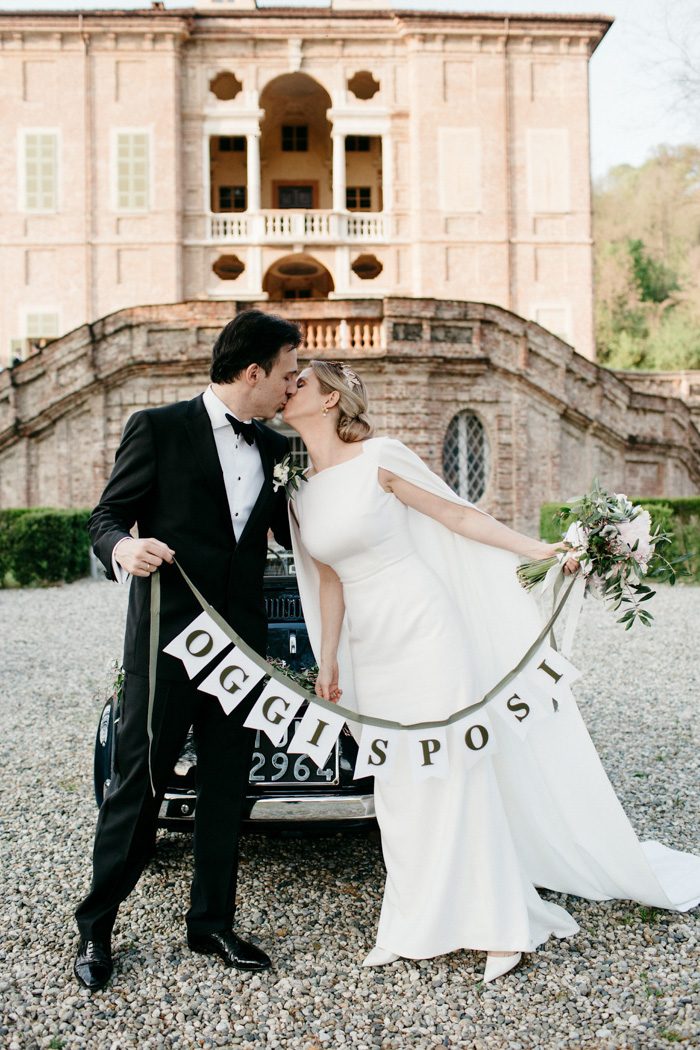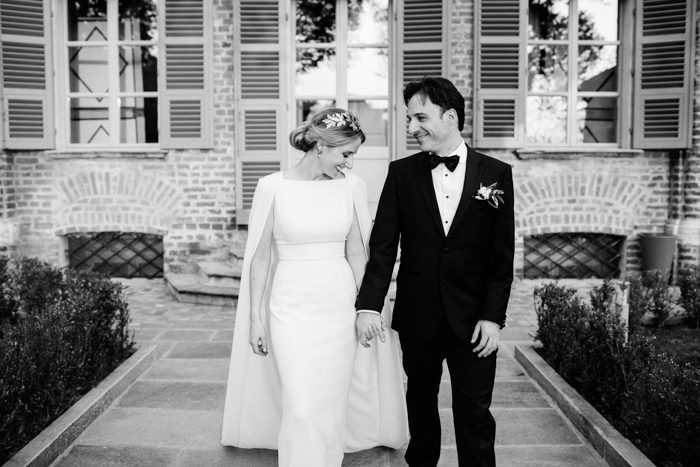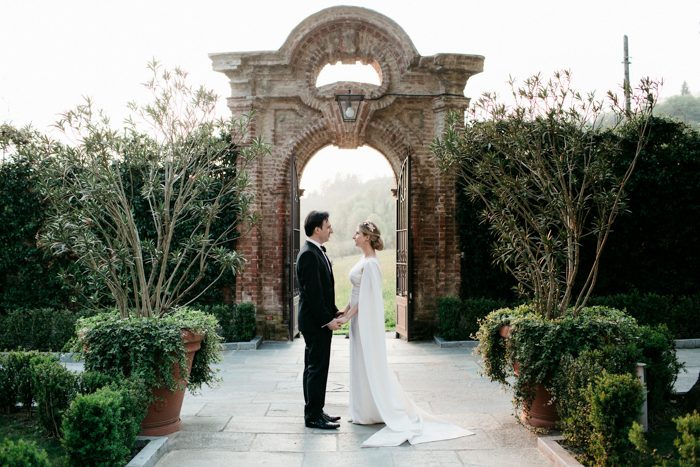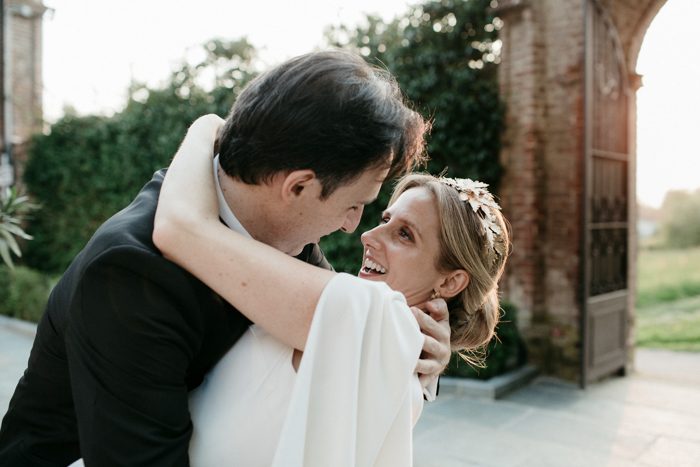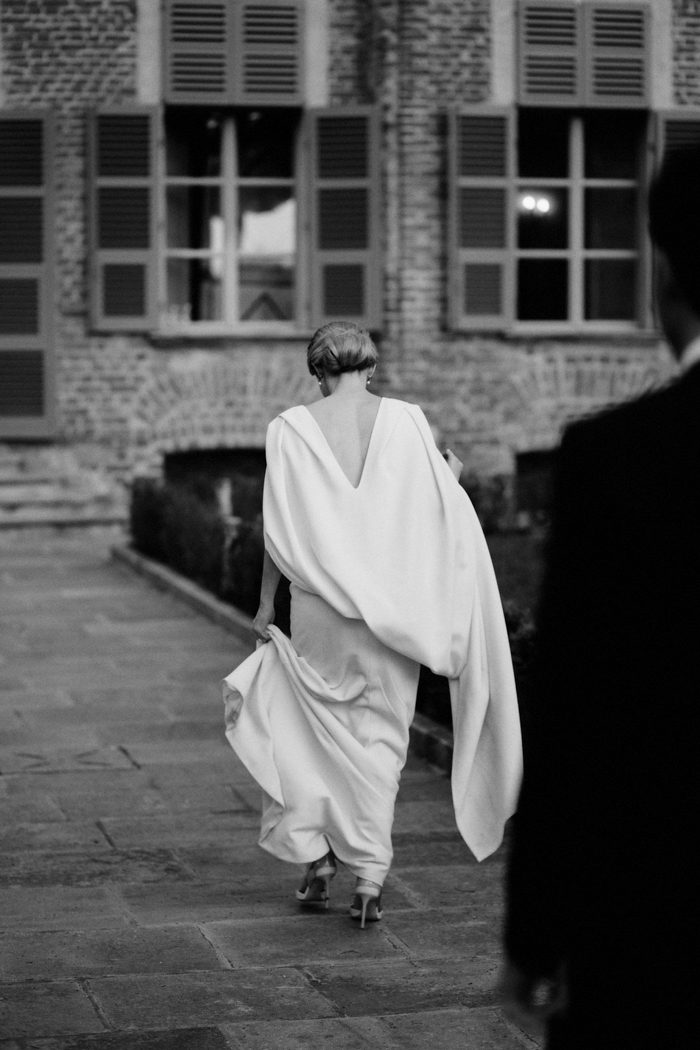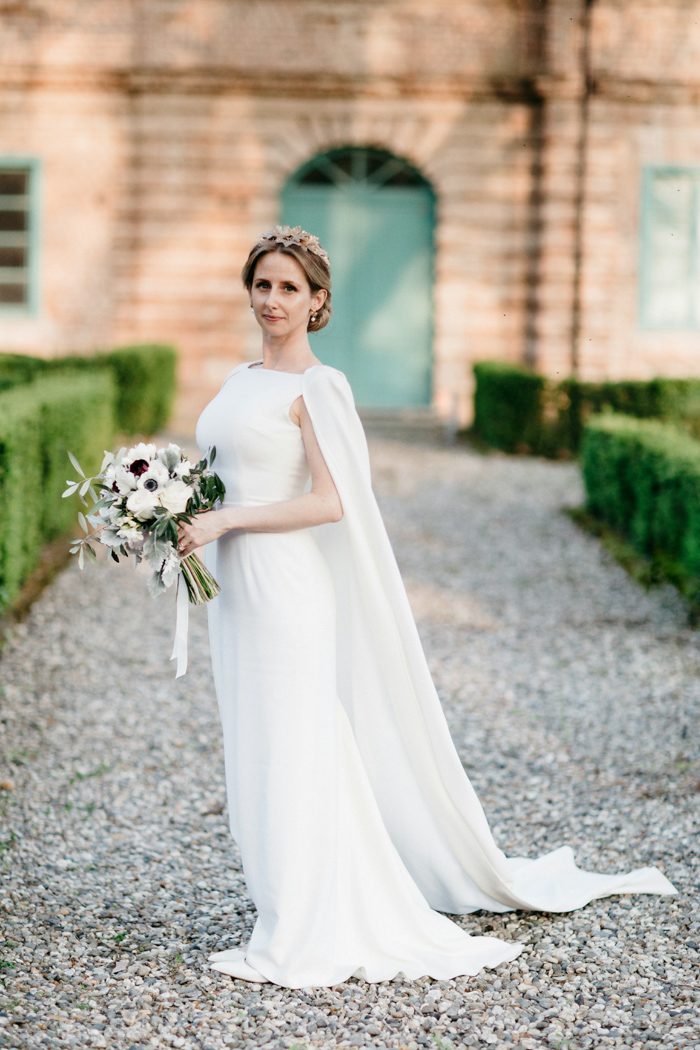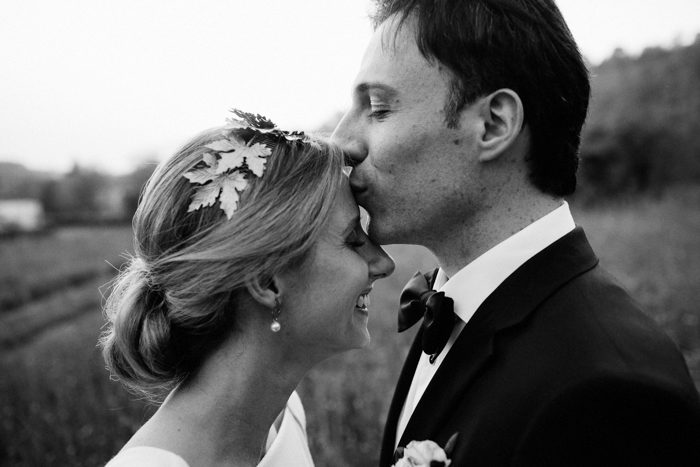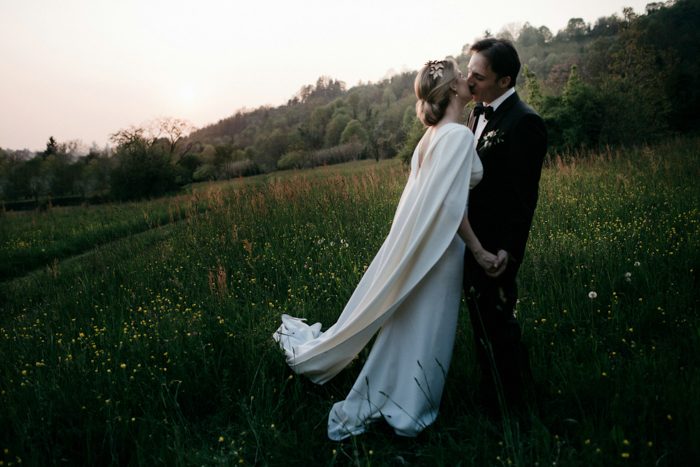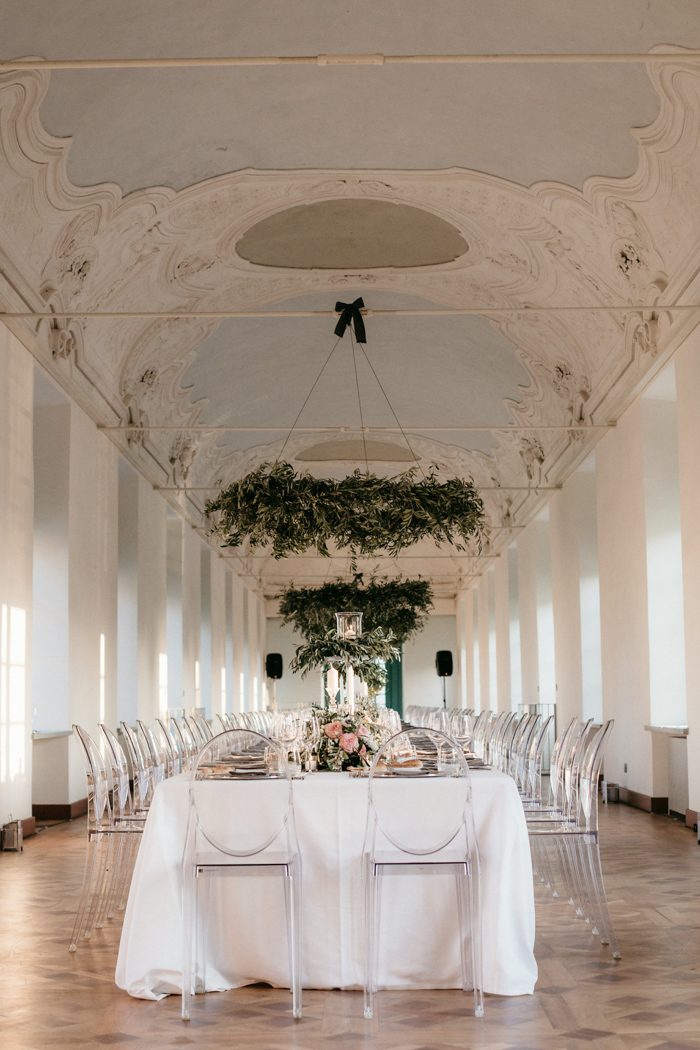 SHOP THIS LOOK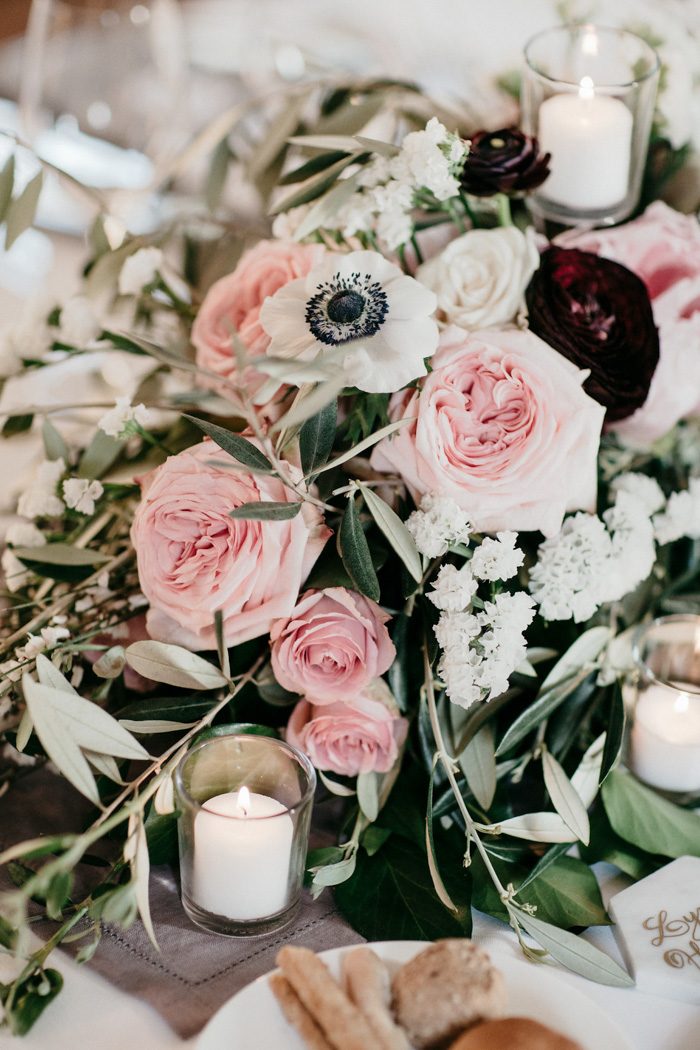 Guests took home their custom marble place 'card' from the reception banquet, together with the usual array of Italian sugared almonds and personalized tins of "Pastille Leone," which is a famous brand of candy from Turin.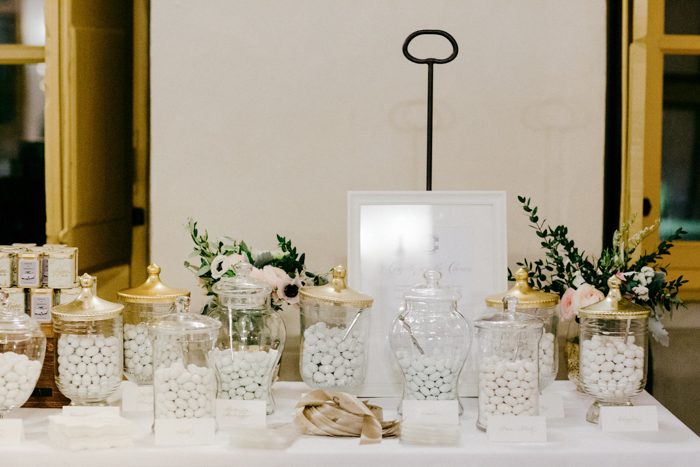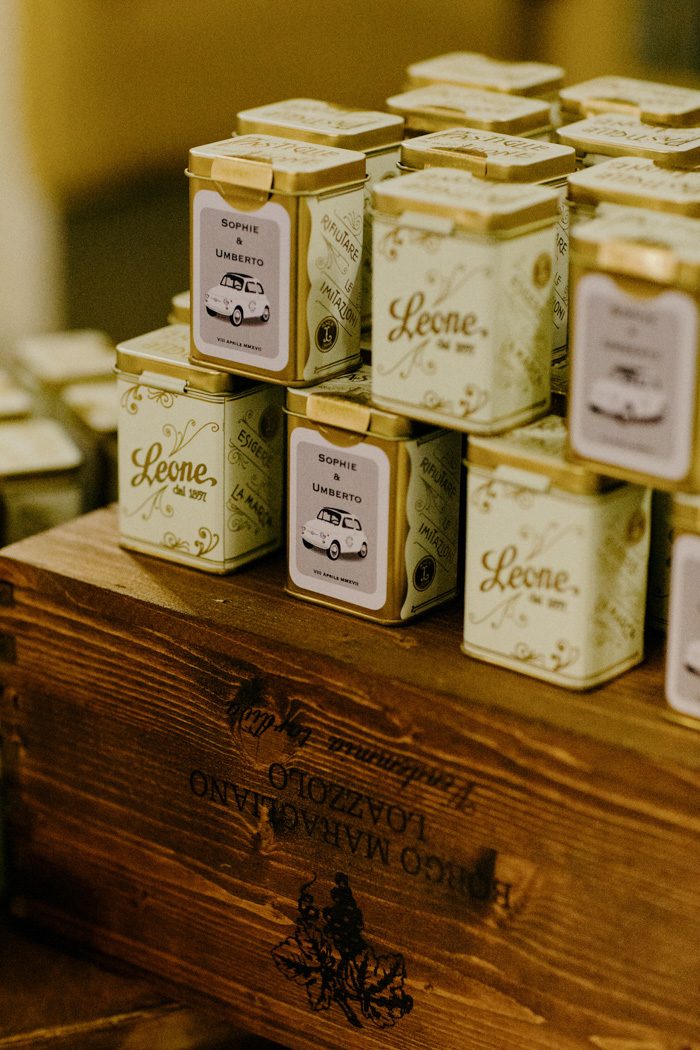 Lastly, we provided party ballet flats from Save Our Soles for the ladies so that they could dance the night away, in three different colours and a range of sizes in gorgeous display boxes. Each pair came bound with a hair tie and with a heel bag to carry their killer heels home.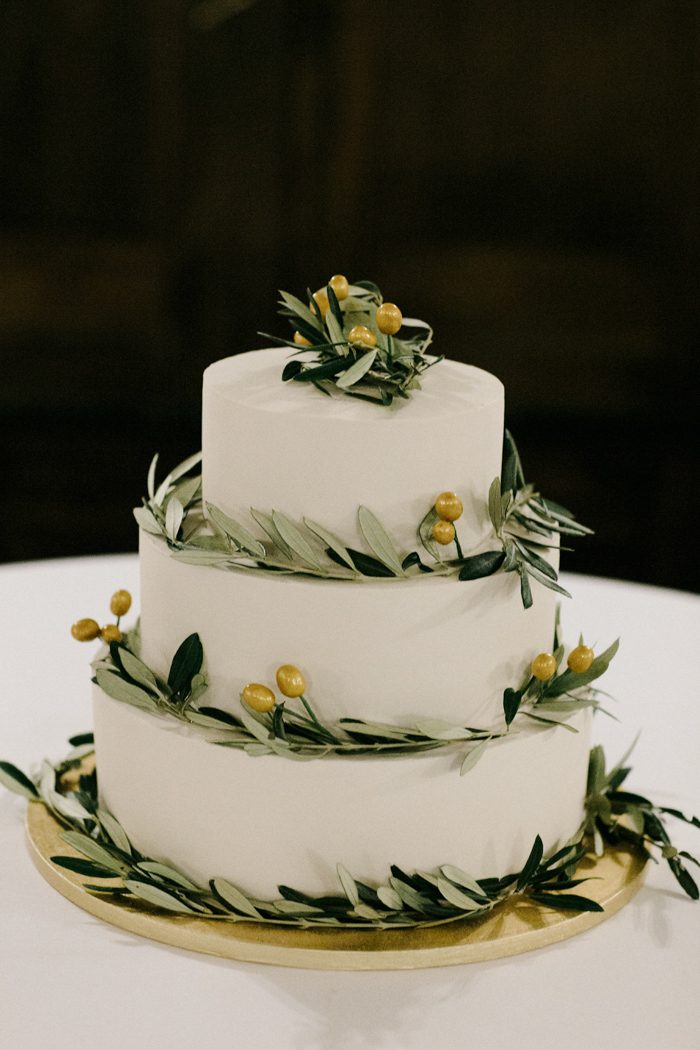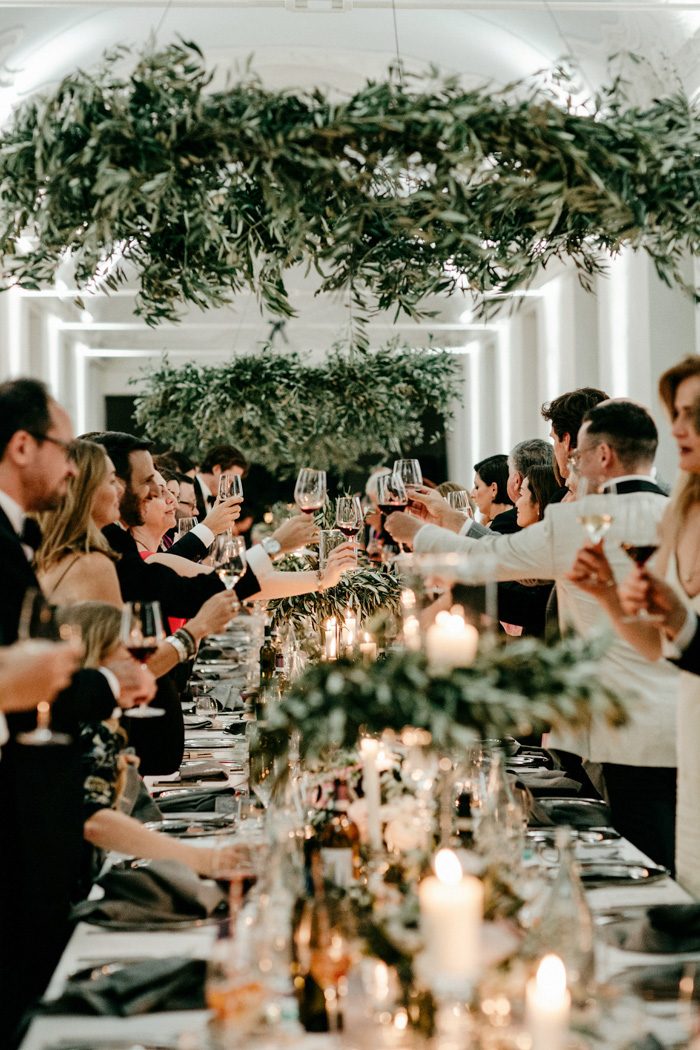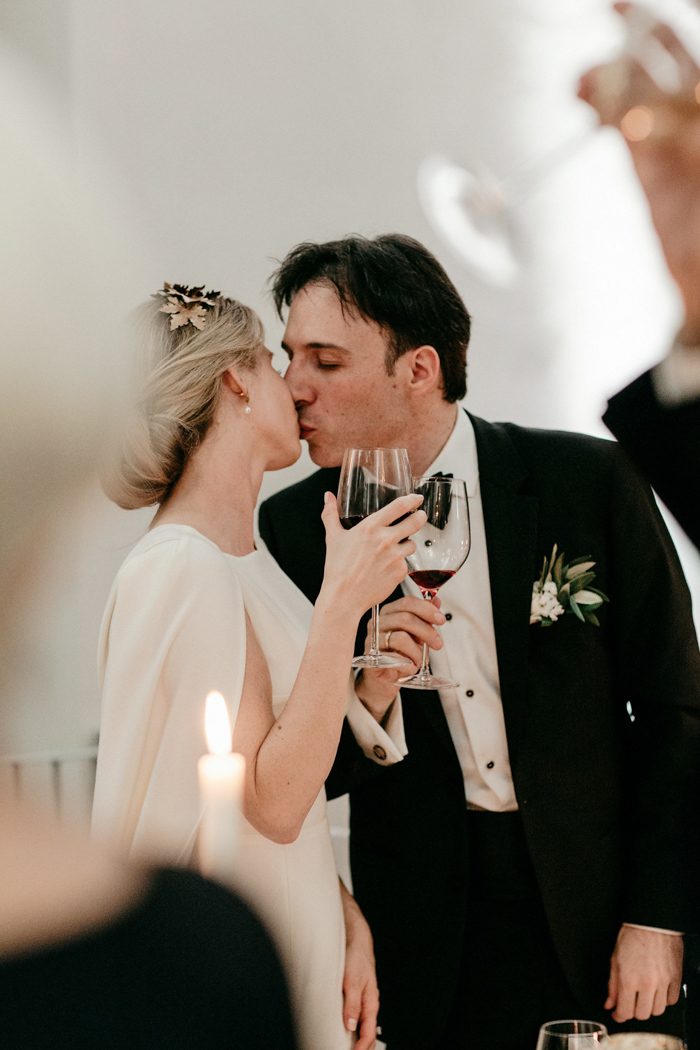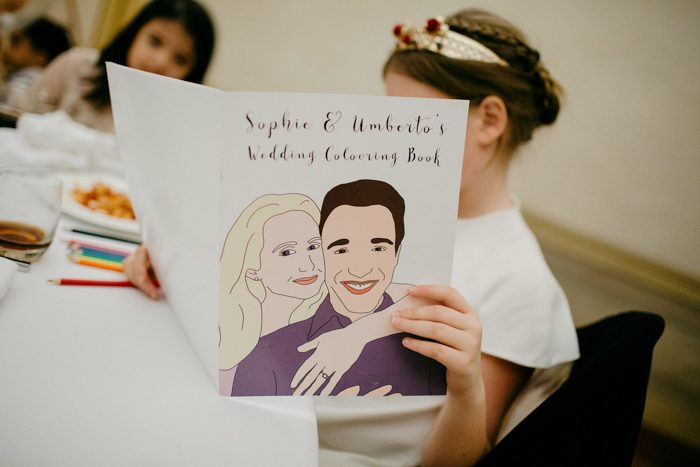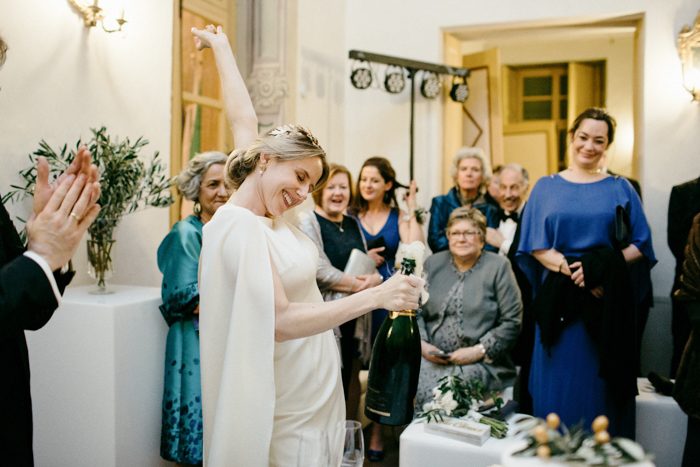 The music for the reception, and therefore our first dance, was the world renowned harmonic vocal trio The Blue Dolls. They did a special arrangement just for us of a 1940s Italian song, "C'è Una Casetta Piccina (Sposi)." It's a gorgeous swing piece with sweet lyrics about newlyweds making a little house together.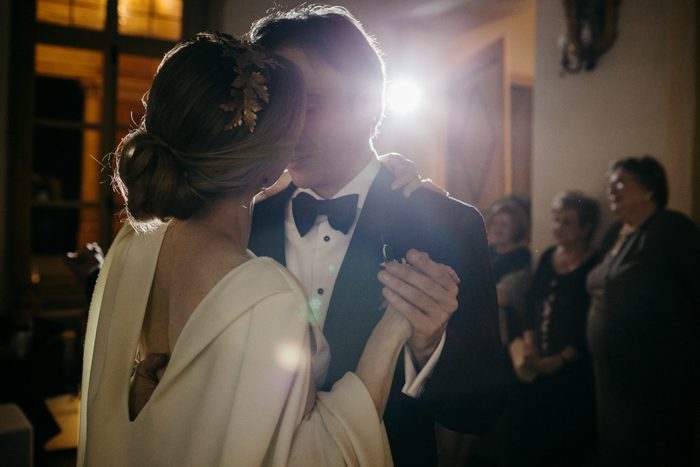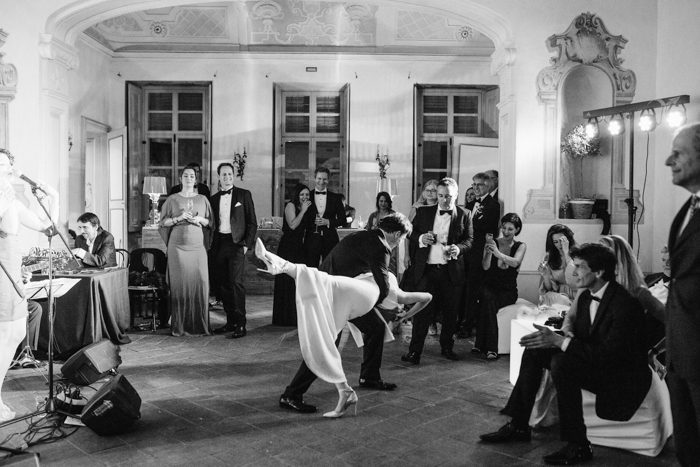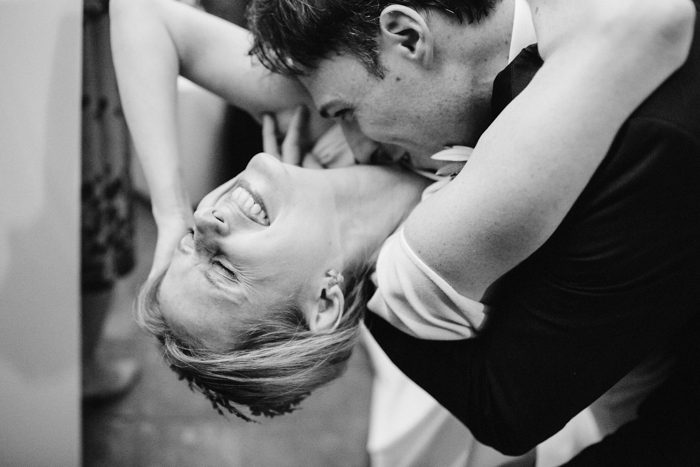 Congratulations to Sophie and Umberto, and a big thanks to Il Giorno Che Vorrei for sharing this spectacular Villa Bria wedding with Junebug! Are you planning a destination wedding? Then you'll want to take a peek at Tina and Ryan's low-key glam destination wedding in Old San Juan, Puerto Rico for playful and bright inspiration!