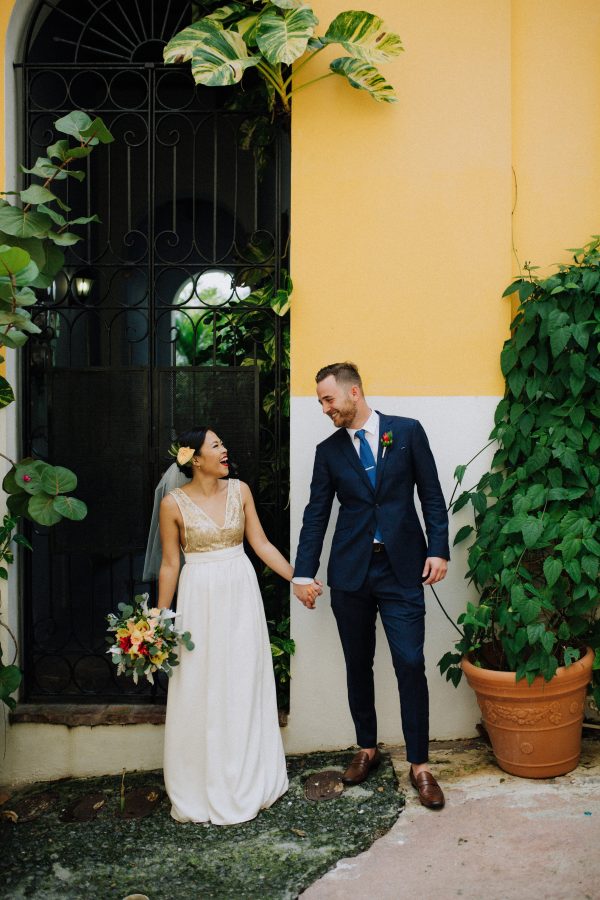 With family split between the east and west coast, Tina and Ryan decided a destination wedding in Old San Juan was the perfect middle ground for their vibrant, tropical celebration with an old world feel. Full of bright colors and character, the Puerto Rican city created a beautiful backdrop with a fun and playful vibe. Neon pink, poppy red, and vivid teal popped against the bride's funky bouquet by Lorraine's Flowers. We love how the couple spent the hours before the ceremony on a walking tour with Eager Hearts Photography, who captured them celebrating with locals while enjoying pina coladas and hand rolled cigars.
The Couple:
Tina and Ryan
The Wedding:
Hotel El Convento, Old San Juan, Puerto Rico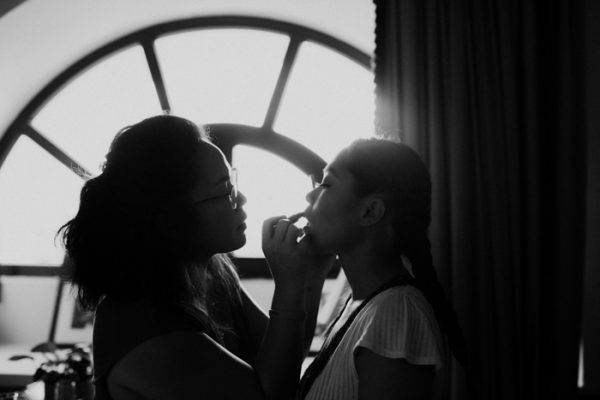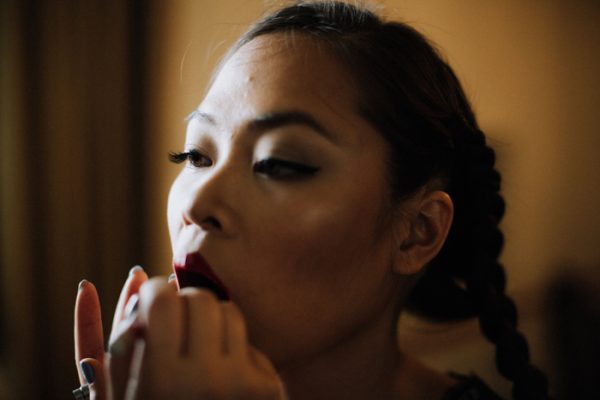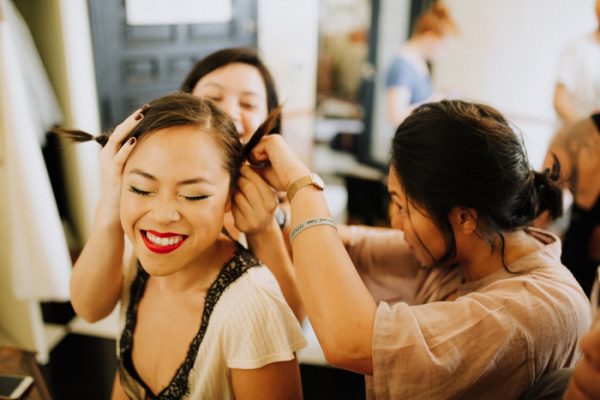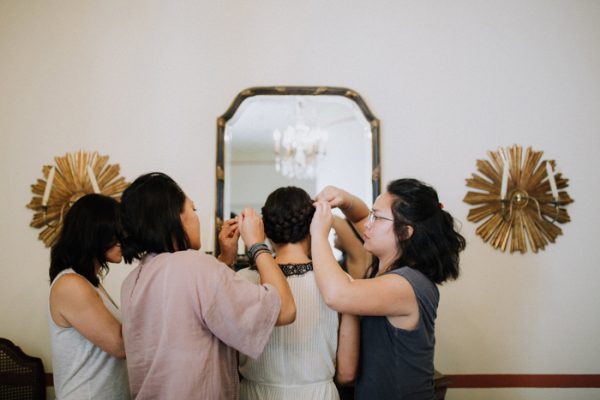 Everything I wore came from someone important and dear to me. One of my oldest friends from college very generously custom-made my dress. I had described to her another dress I had seen a long time ago with gold sequining on top and a flowy cream skirt and she magically made it happen.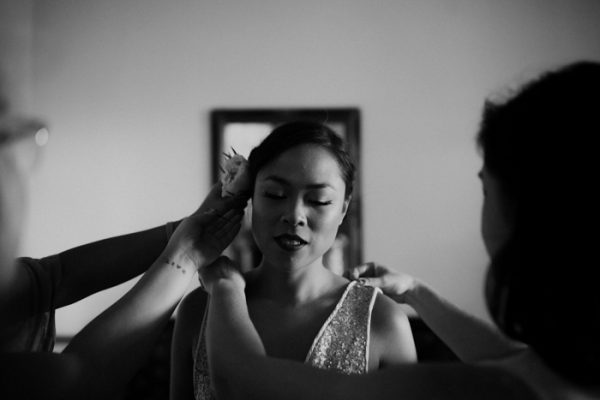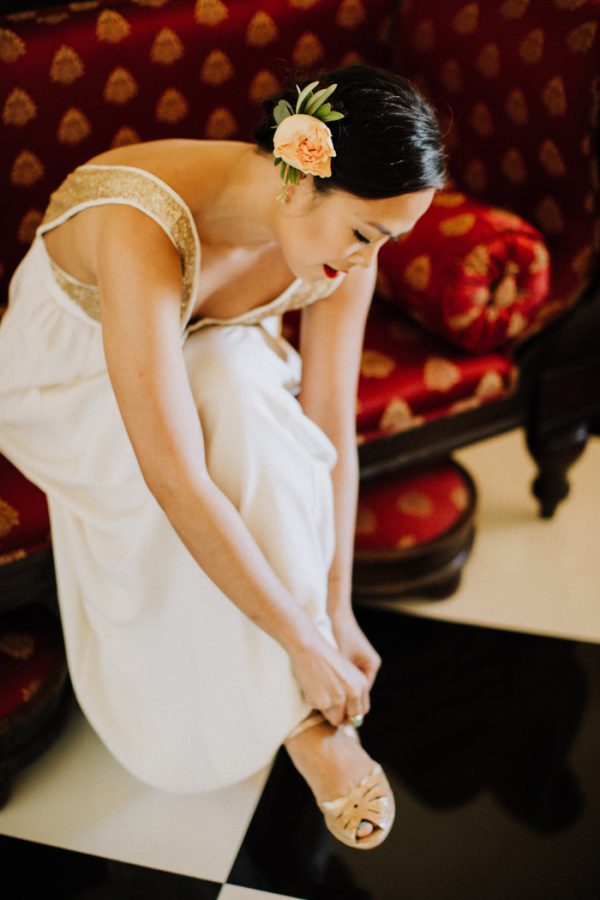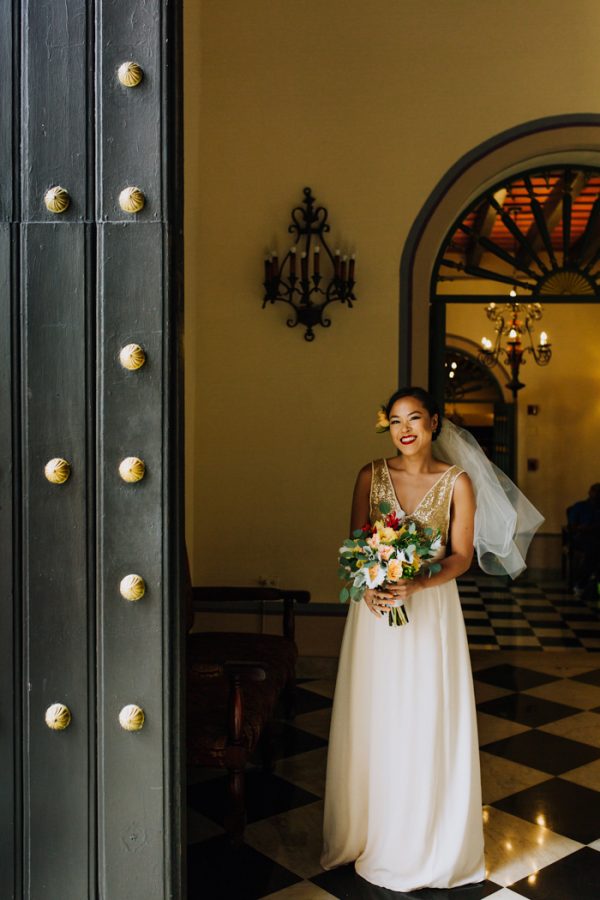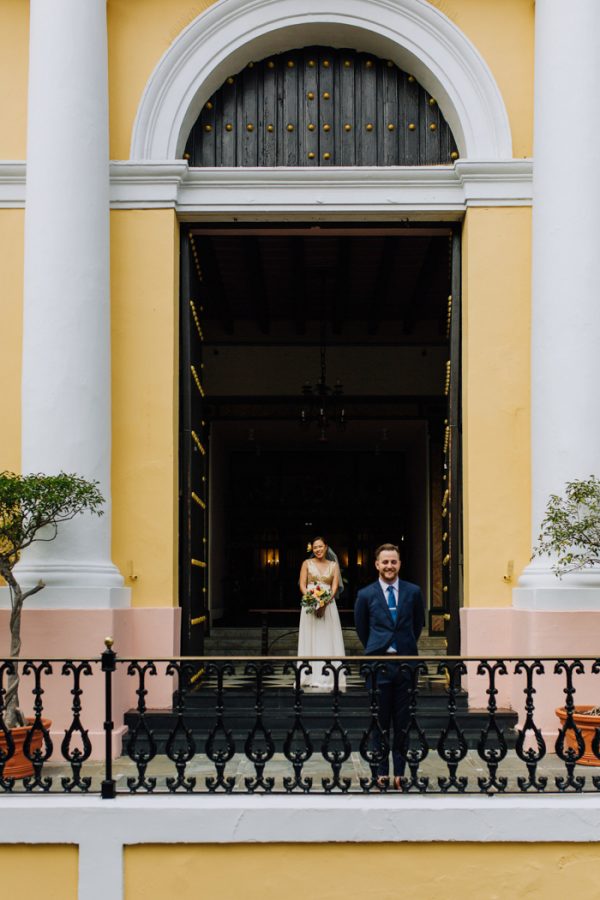 We live in New York, but most of my large family is in California and most of Ryan's large family is in Massachusetts. Since everyone was going to have to travel anyway, we figured we might as well make it a vacation. Puerto Rico in January ended up being a perfect fit.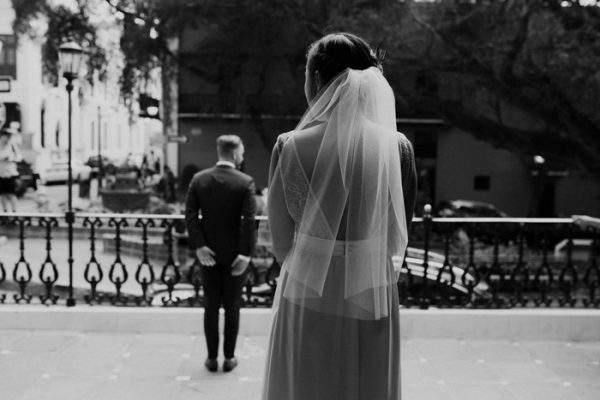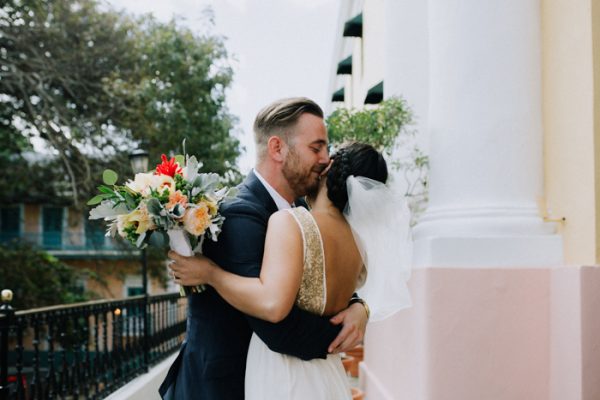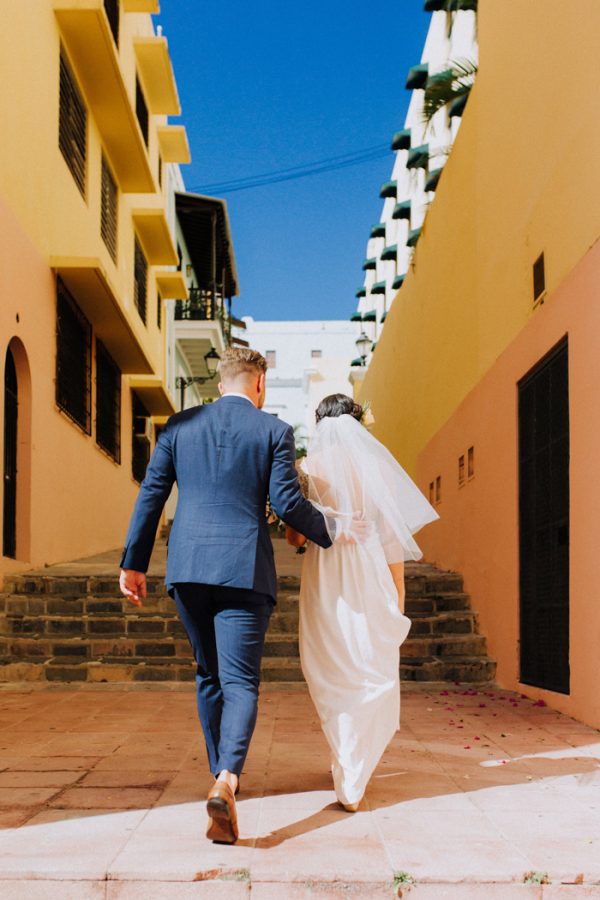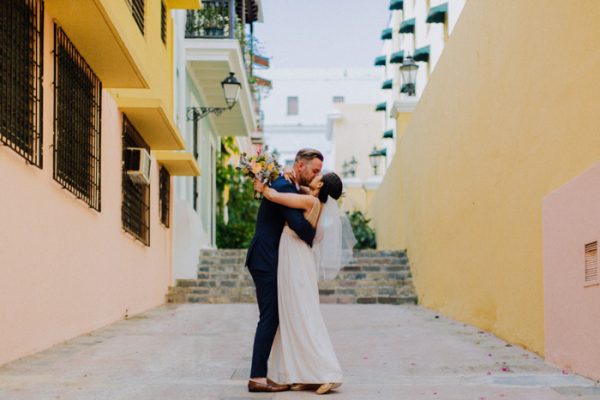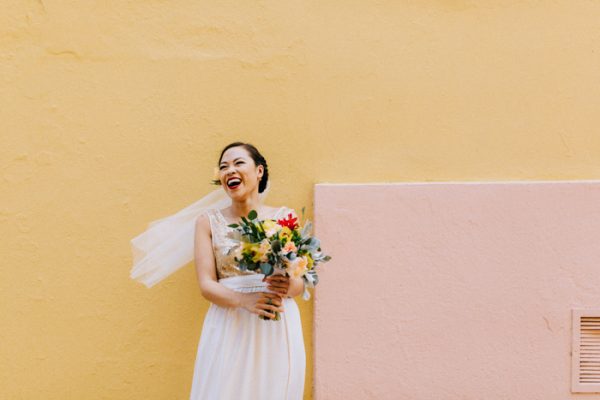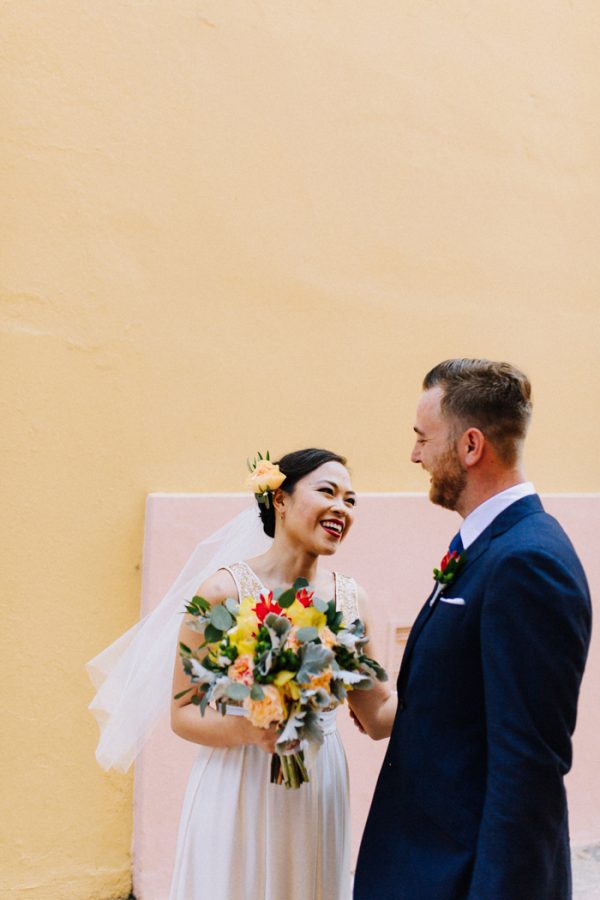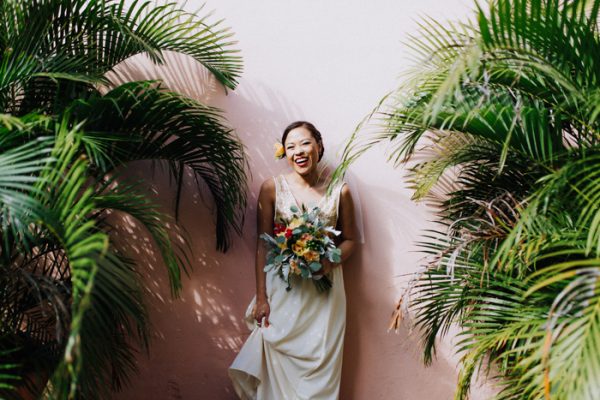 Gold sequins on a wedding dress already felt like such a statement so I kept my accessories pretty simple. I wore a pair of diamond cluster earrings that were my mom's first jewelry purchase for herself after she immigrated to the United States. I also wore a gold and jade ring, which was my late grandmother's wedding ring.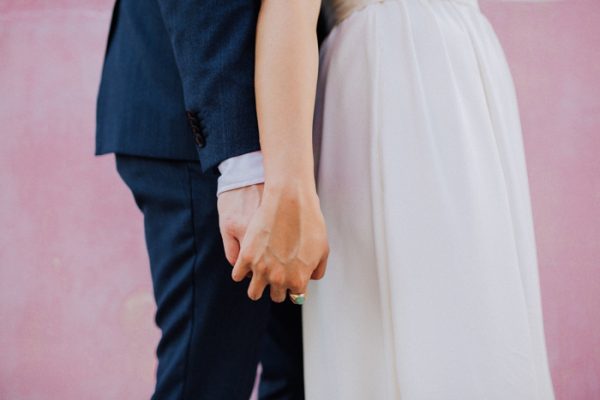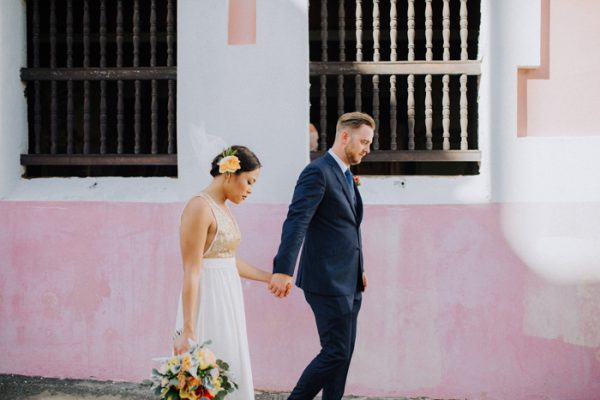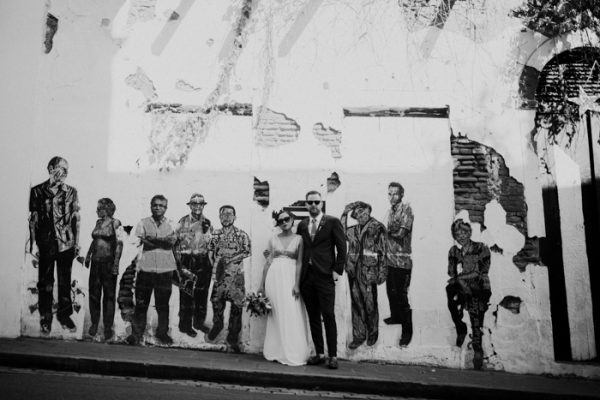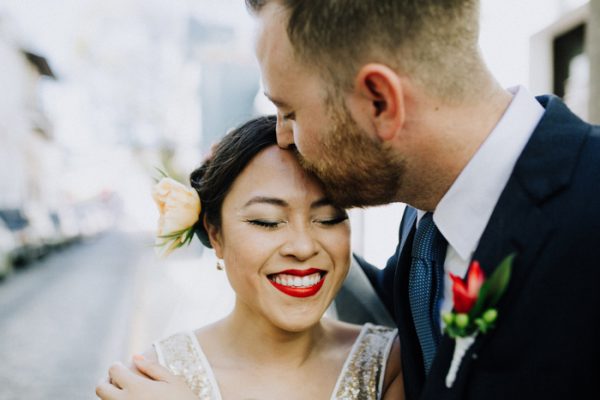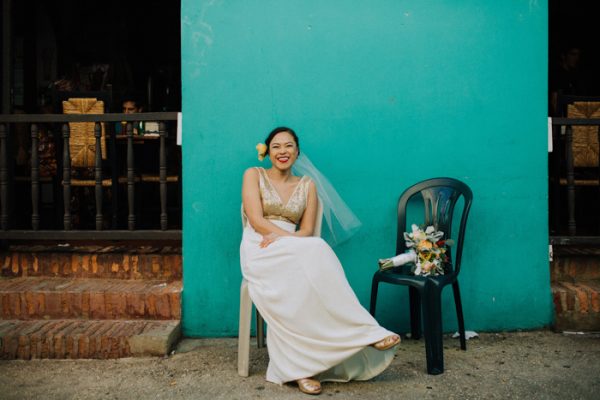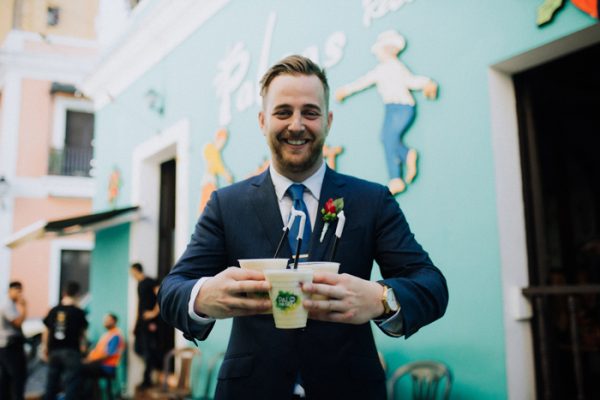 We had a first look and then ended up spending the hours before the ceremony essentially going on a walking tour of Old San Juan while we took photos. Halfway through, we took a little break at an outdoor bar and had pina coladas together. A man making hand-rolled cigars at a nearby stand gifted us a couple cigars as a congratulations. It felt so surreal to be doing all that in a wedding dress.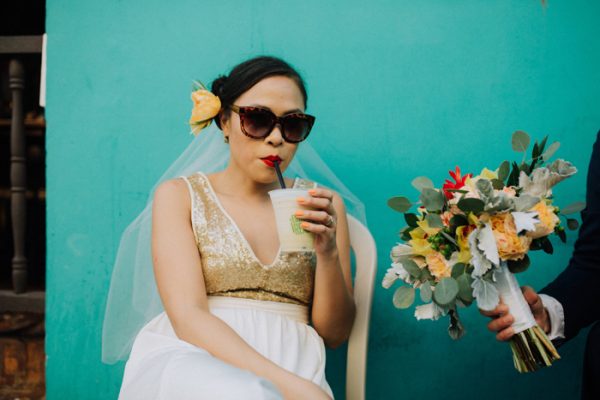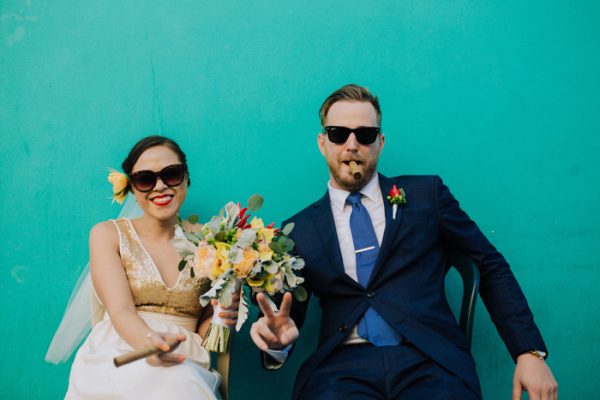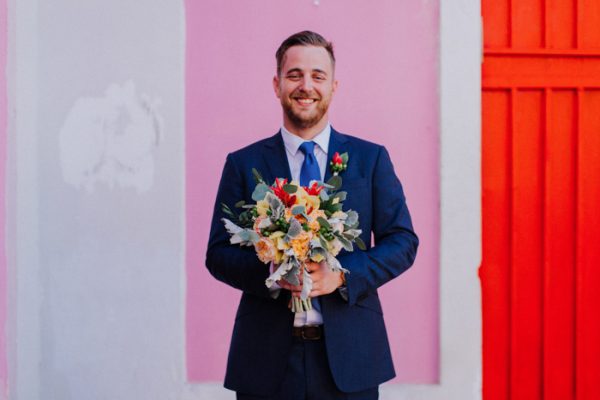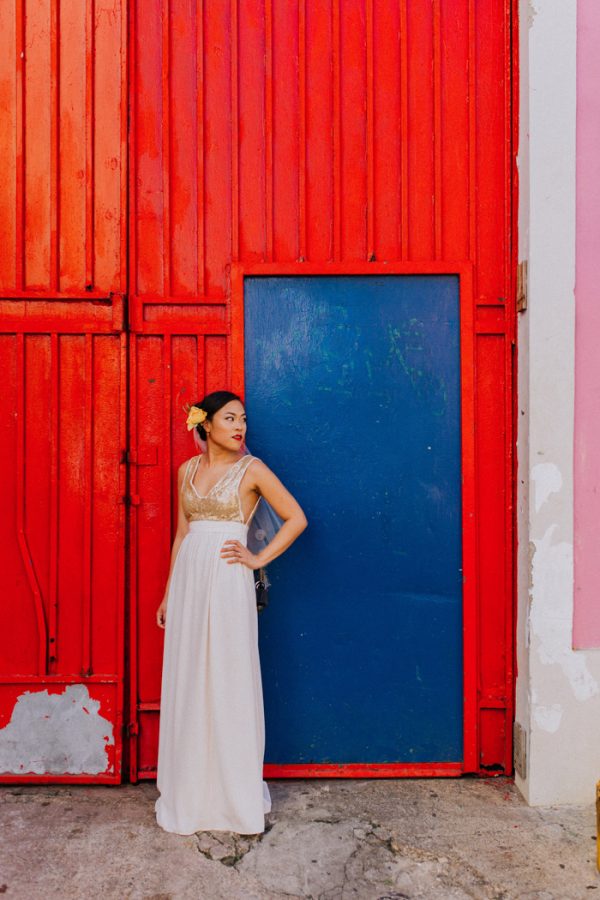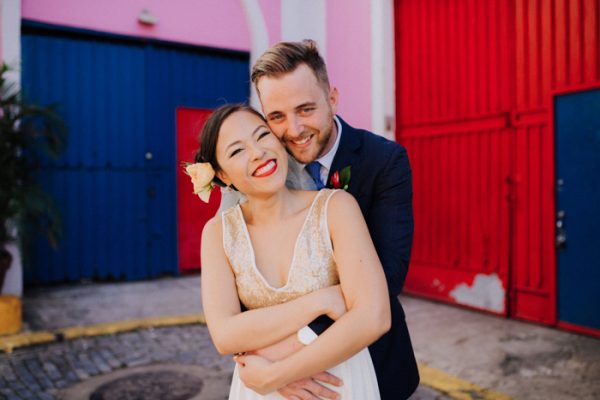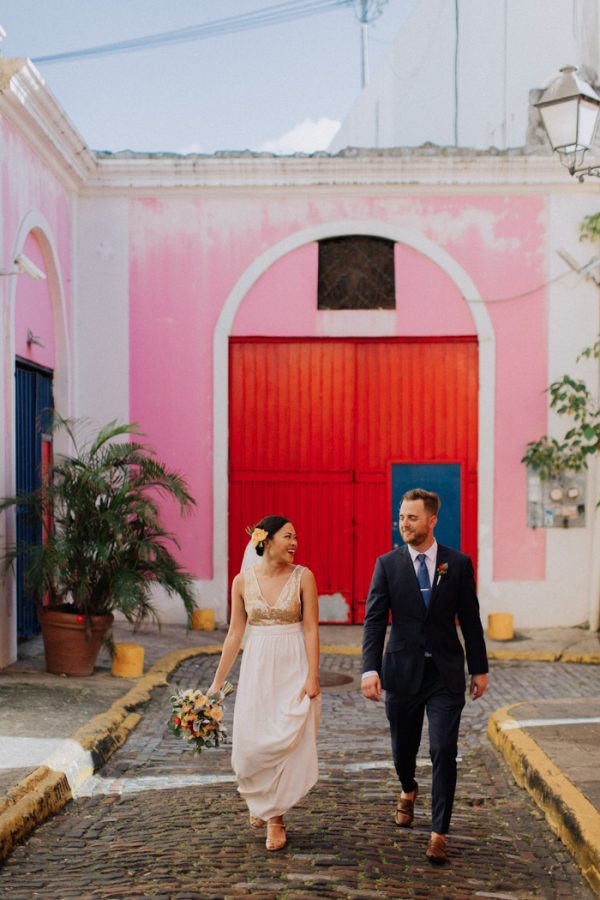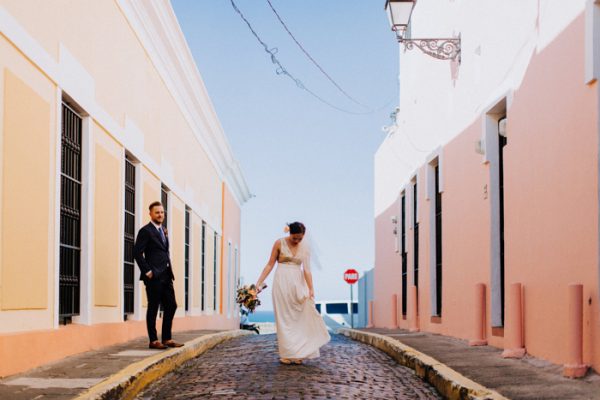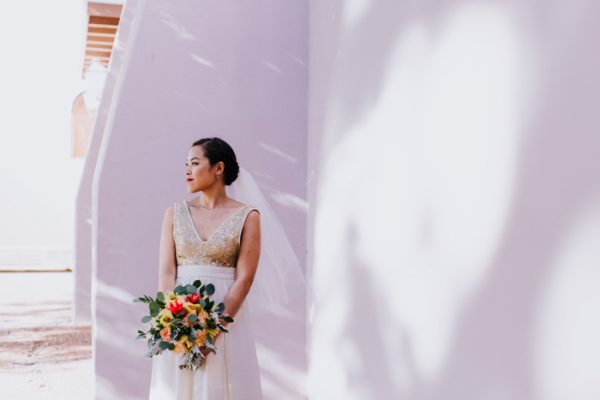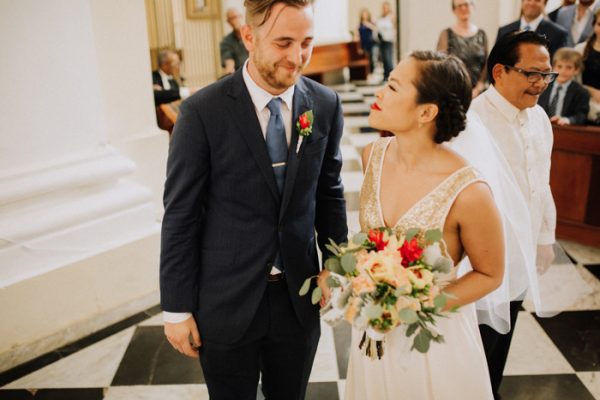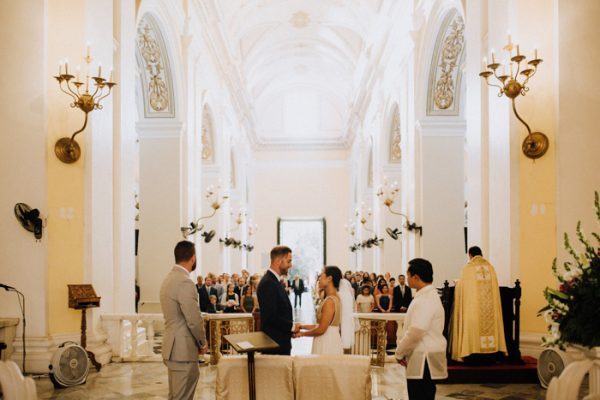 Getting married in a Catholic church was very important to both our mothers. Lucky for us, there is a gorgeous cathedral in the middle of Old San Juan with a gorgeous old hotel across the street that happened to be perfect for a wedding reception.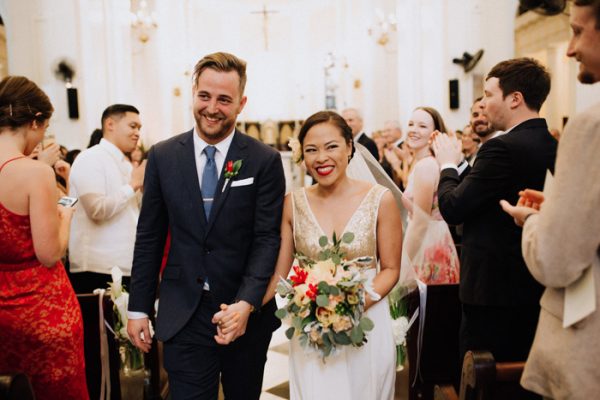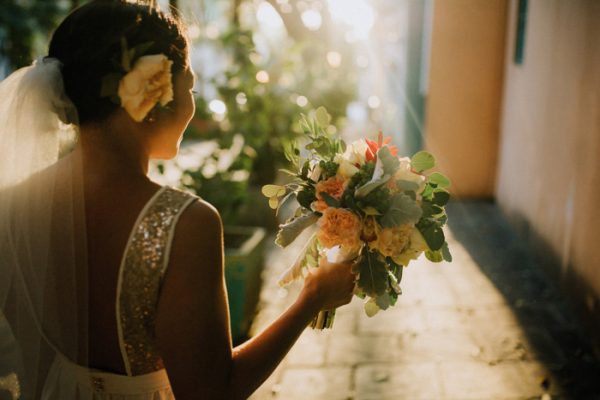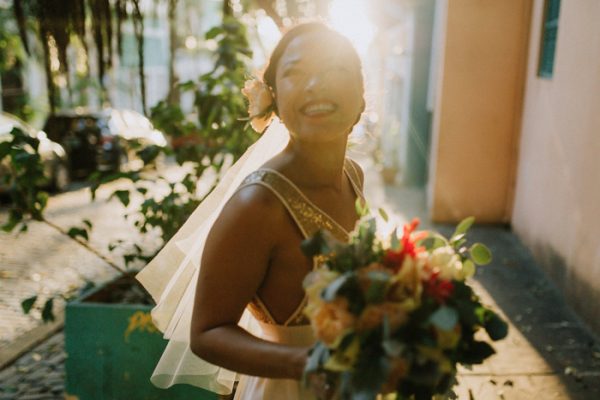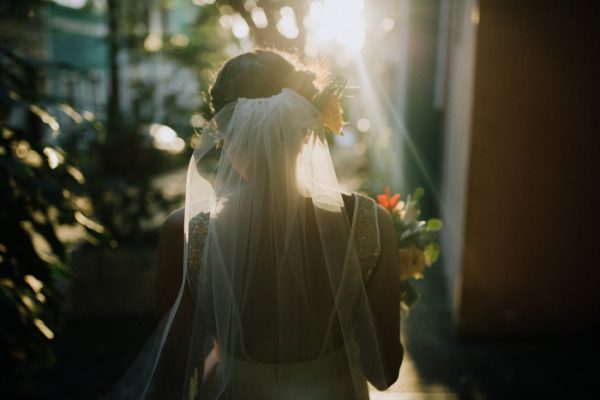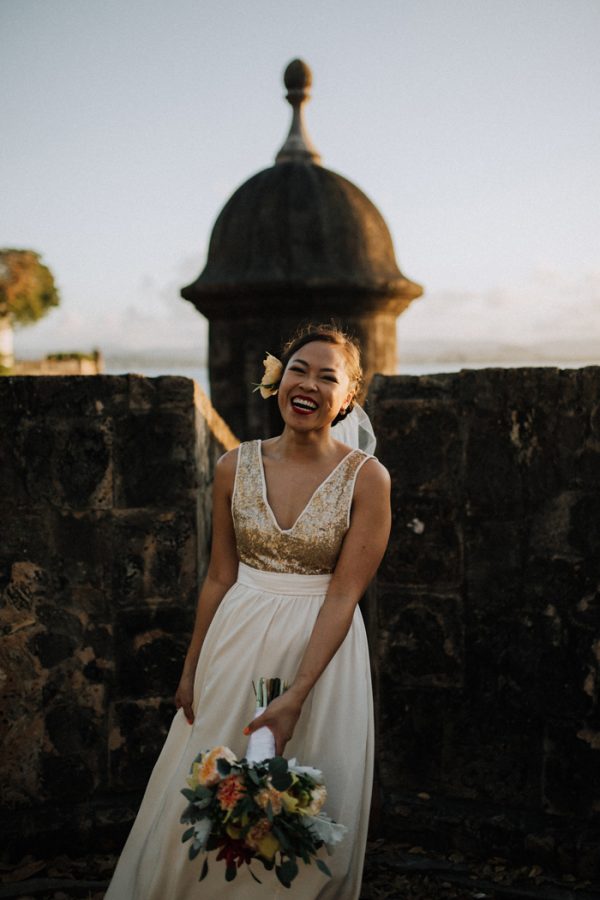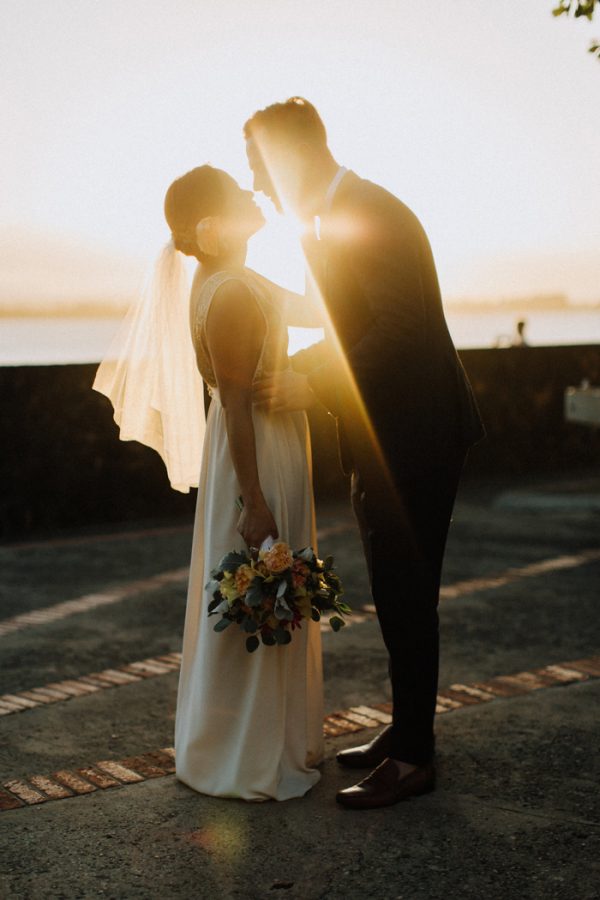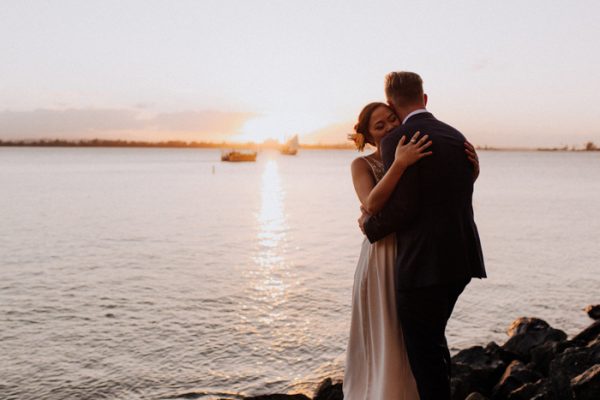 From the beginning, we knew our wedding priorities: a short but meaningful ceremony, good food, good music, maximizing dancing time, and ensuring that our guests are comfortable and carefree. Keeping those things in mind definitely helped streamline the wedding planning panic. Everything else either got cut or just fell into the background.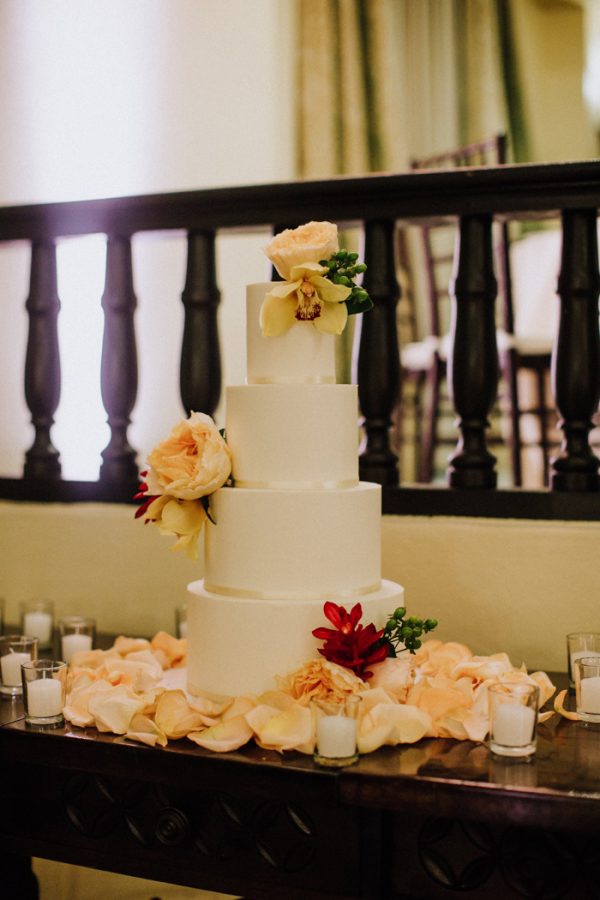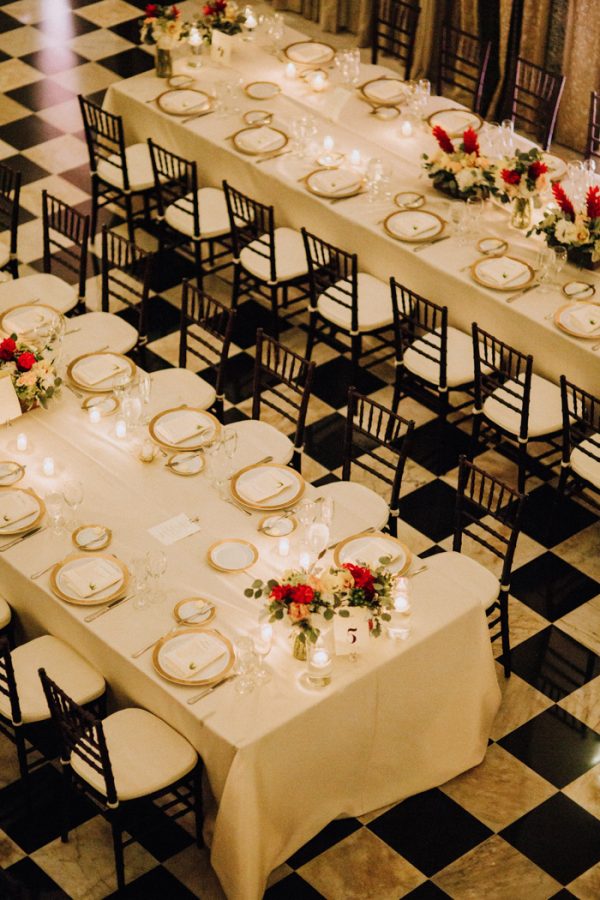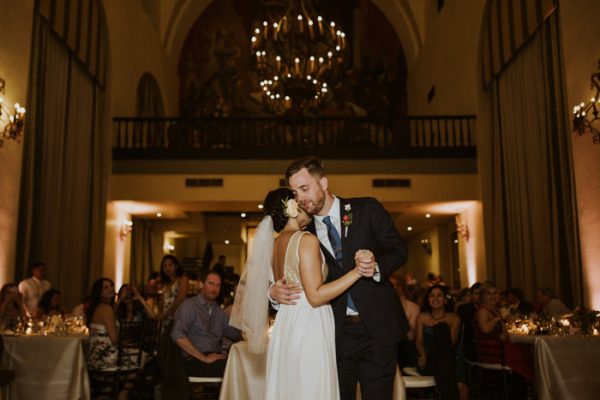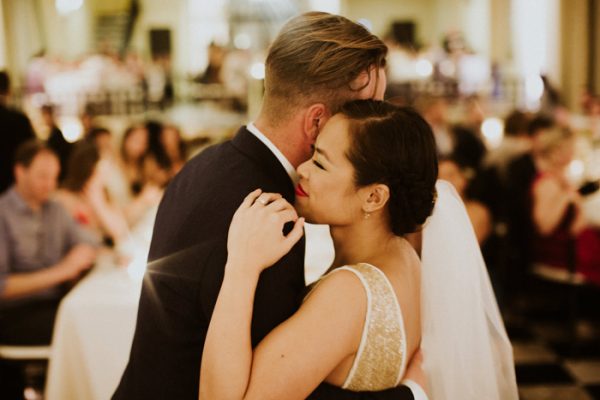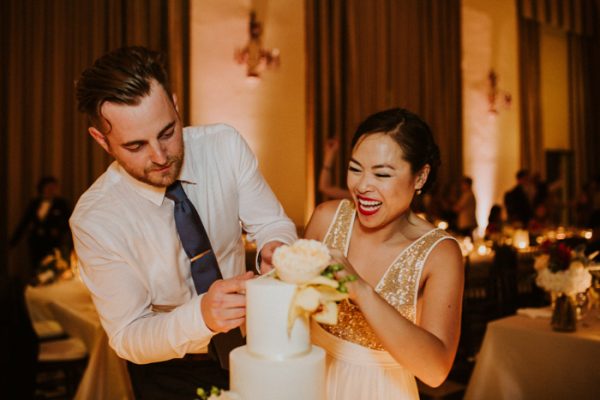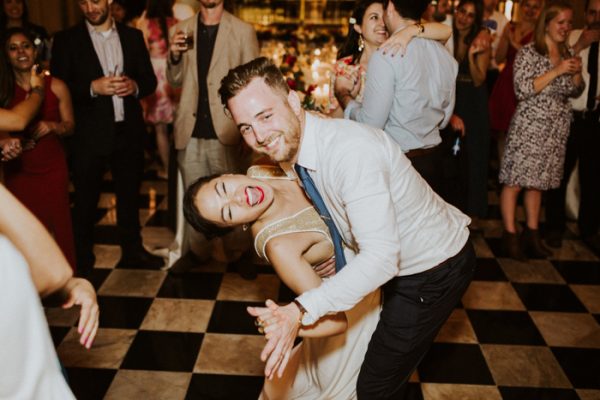 Congratulations to Tina and Ryan on their absolutely beautiful destination wedding and special thanks to Eager Hearts Photography for capturing the beauty of this couple and their day! For more stunning old world destination wedding inspiration, check out this rustic glam Colombian destination wedding!