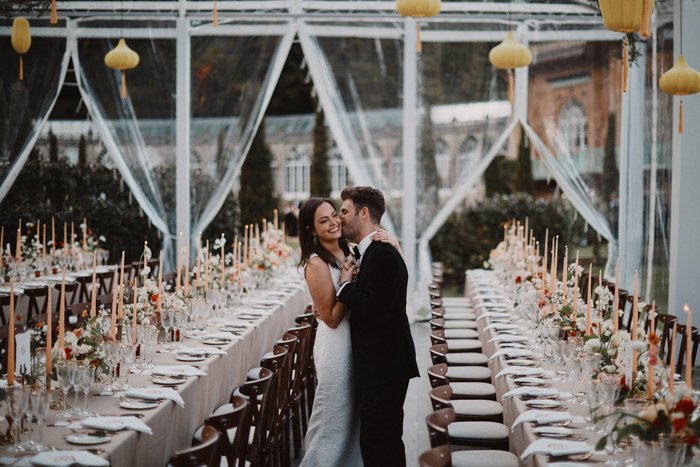 Culture-infused decor, dragon dancers, and lots of sentimental moments made Natalya and David's wedding truly unforgettable! The couple's day was set perfectly at Sezincote House, a stunning 200-year-old Mogul Indian palace with a most spectacular Organery, which the incredible planning team from Liz Linkleter Events decided would be the perfect spot for their ceremony. It was important to Natalya and David to incorporate lovely little touches of Chinese influence — and we're obsessed! We love the lanterns and twisting foliage that hung above their lively guests and lit up magically as night fell. Get ready for some of the most awesome party photos Benjamin Wheeler captured of the couple and their loved ones partying all night long, and even more! We can't wait for you to get inspired by this one, babe!
The Couple:
Natalya & David
The Wedding:
Sezincote House, Cotswolds, England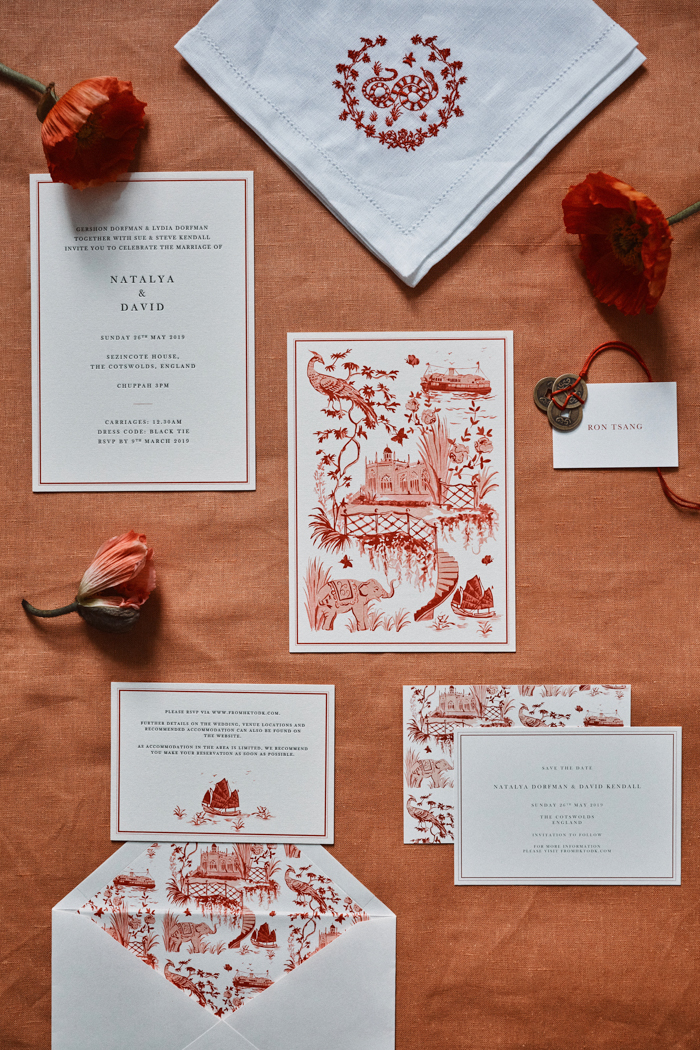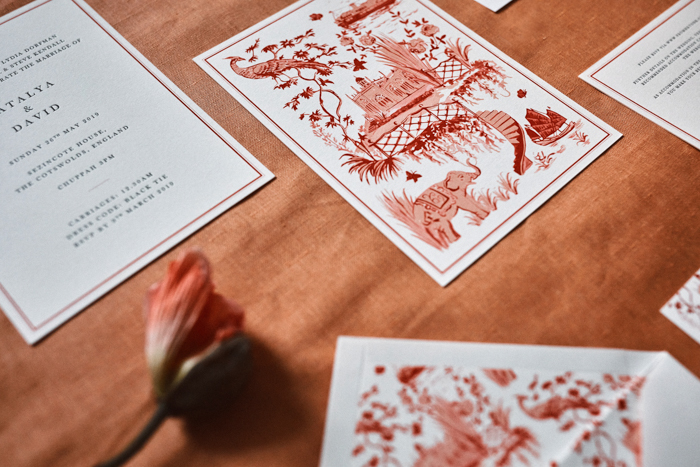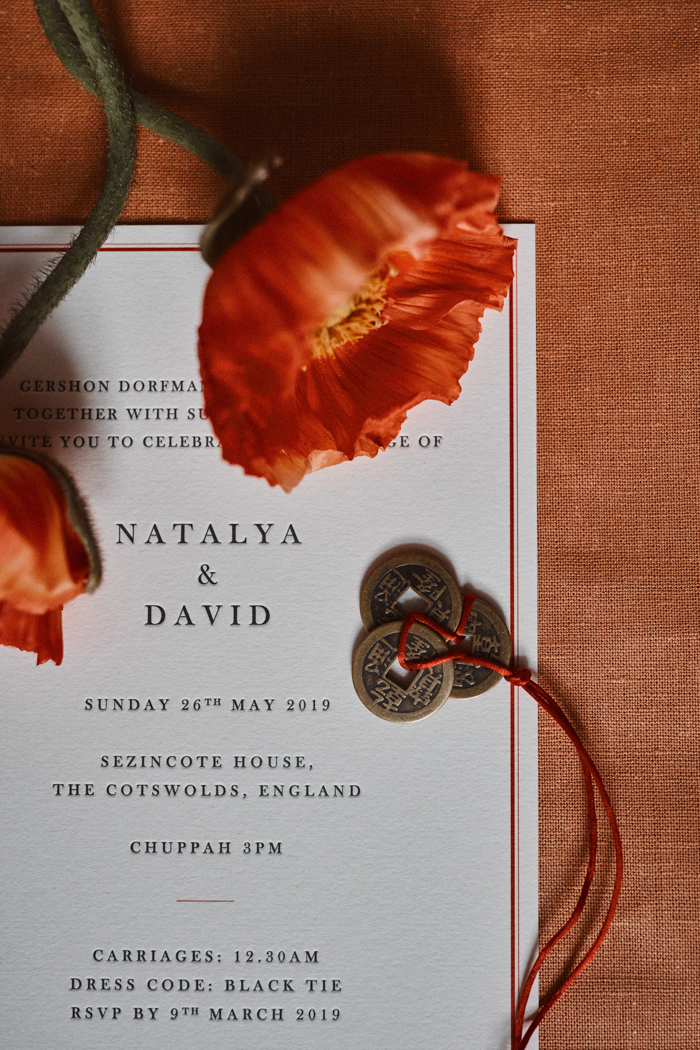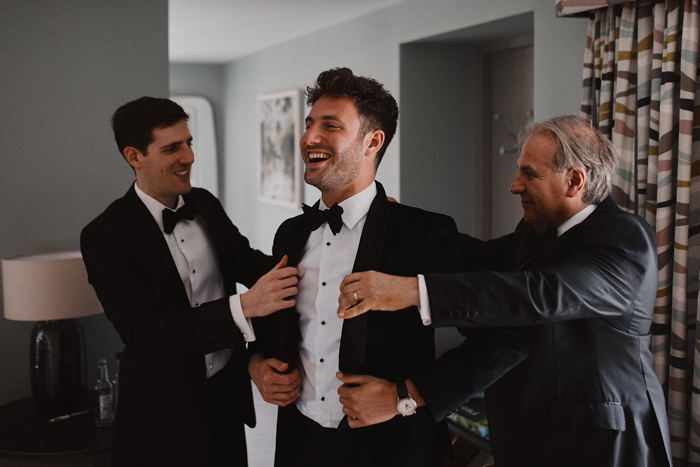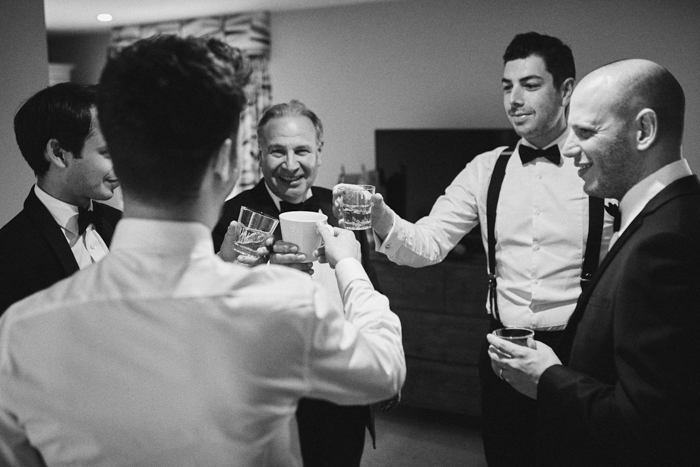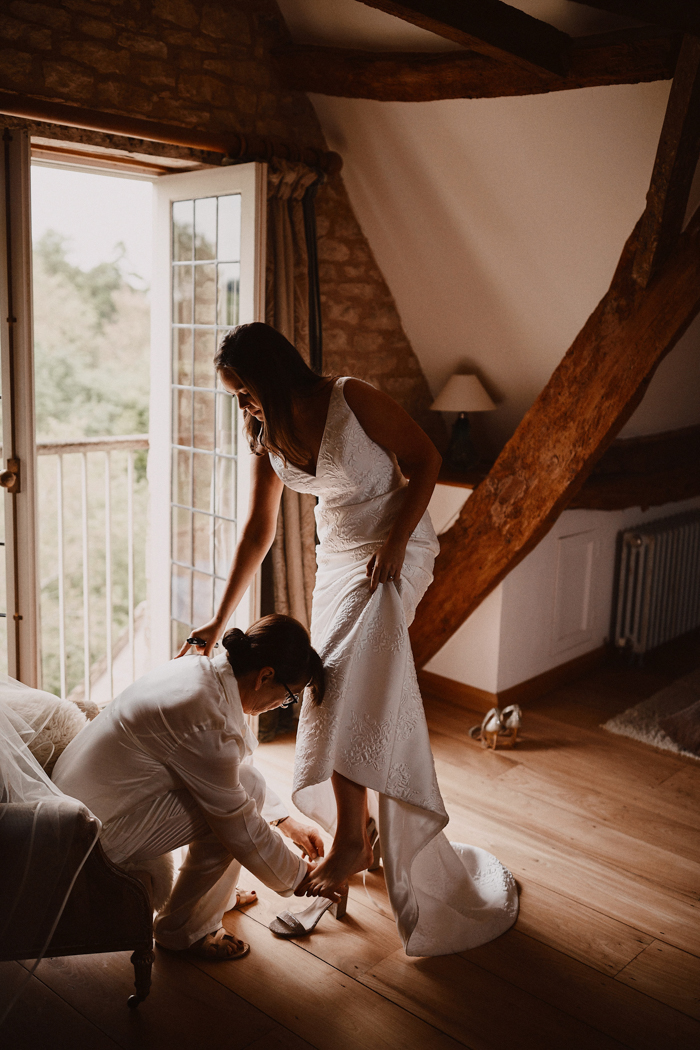 I am a very casual dresser, so the idea of a wedding dress was quite daunting for me. Instead of looking at wedding gowns, I began to search red carpet looks and I quickly realized I wanted a dress that had a simple silhouette and, most importantly, that I felt comfortable and very much myself in. As for accessories, I decided they weren't for me, so I ended up just wearing a special pair of jade earrings that my mother passed down to me.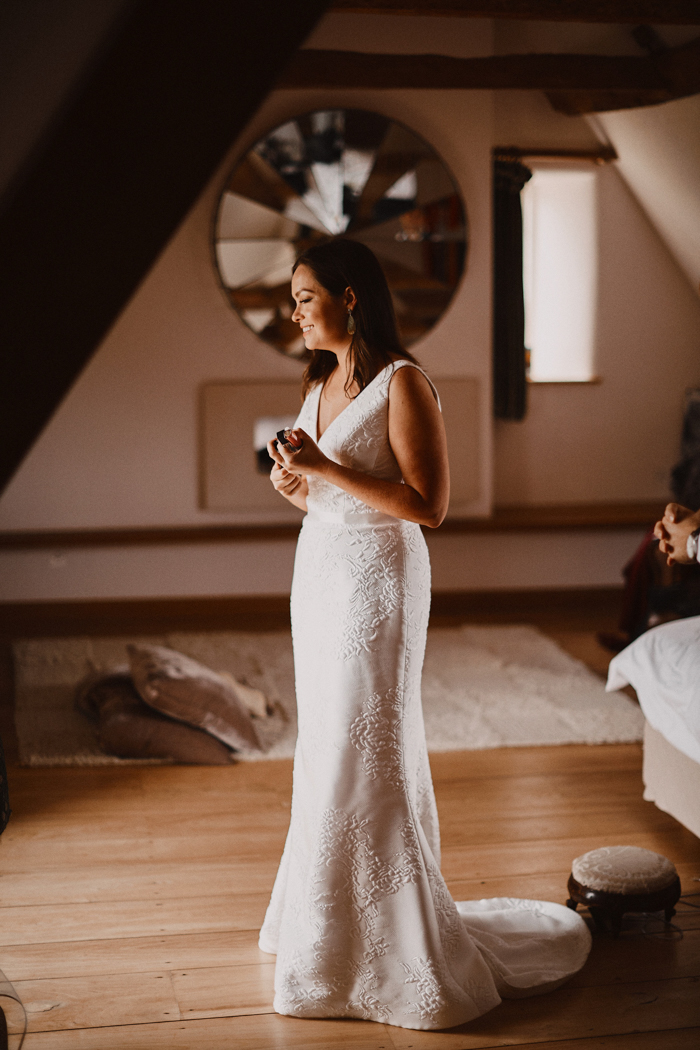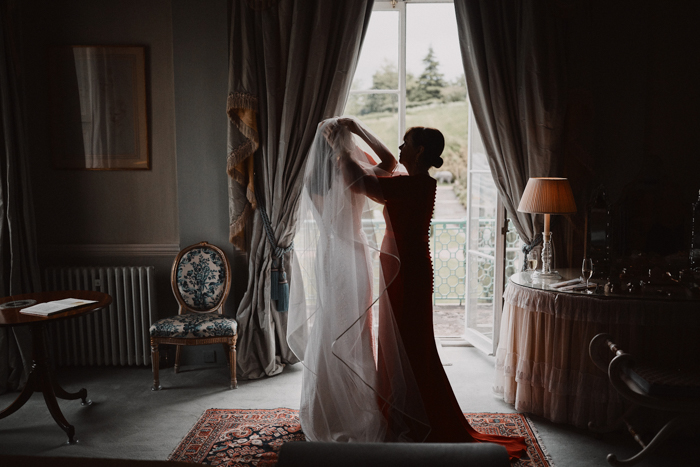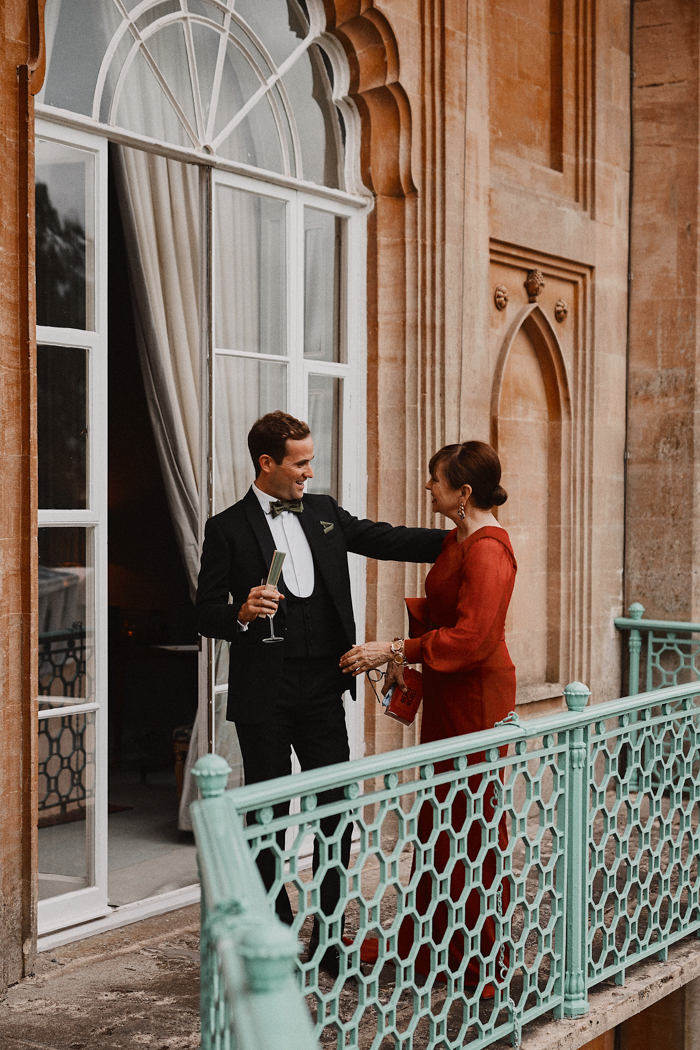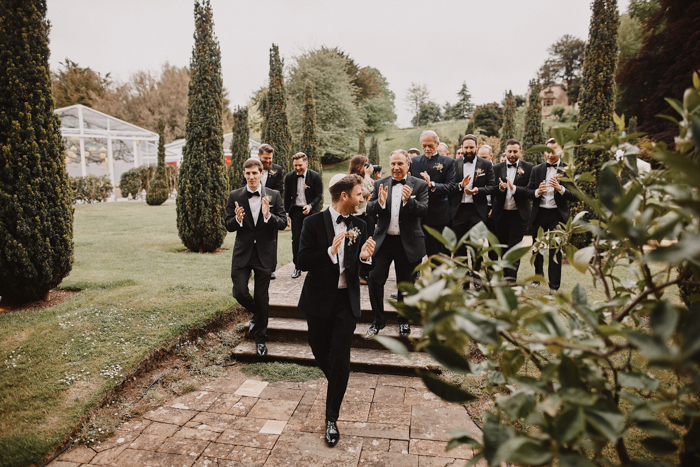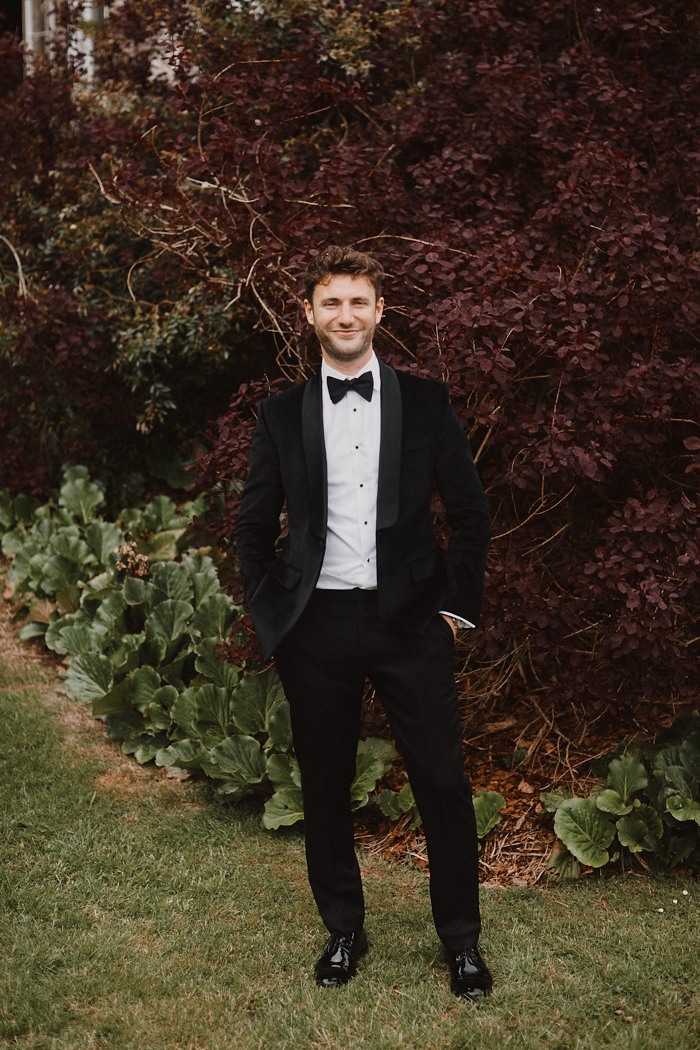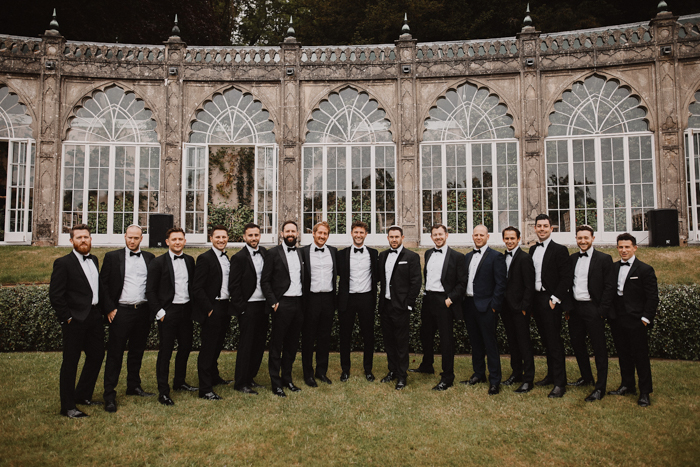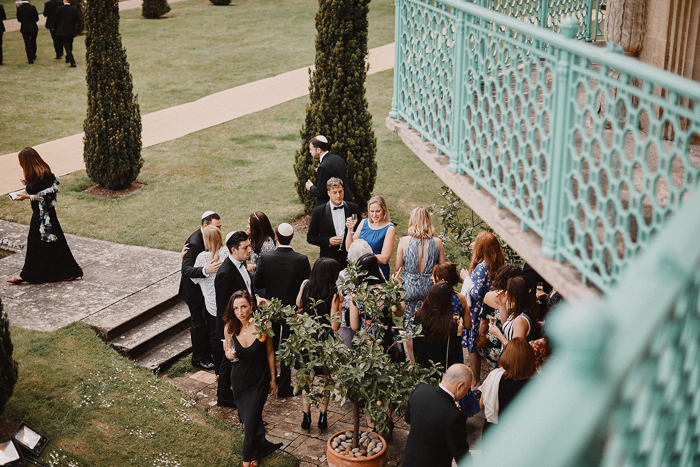 We had been to Sezincote House for a wedding a couple of years earlier and fell in love with its uniqueness. We knew we wanted a wedding that was set in the English countryside, but in order to blend our two cultures it was important to us that we chose a venue which would compliment what we wanted to create. Sezincote House was the perfect setting. The house itself was designed to reinterpret an Indian home in the Mogul style. When we got engaged, we immediately got in touch with the owners of the house; it was a no brainer for us.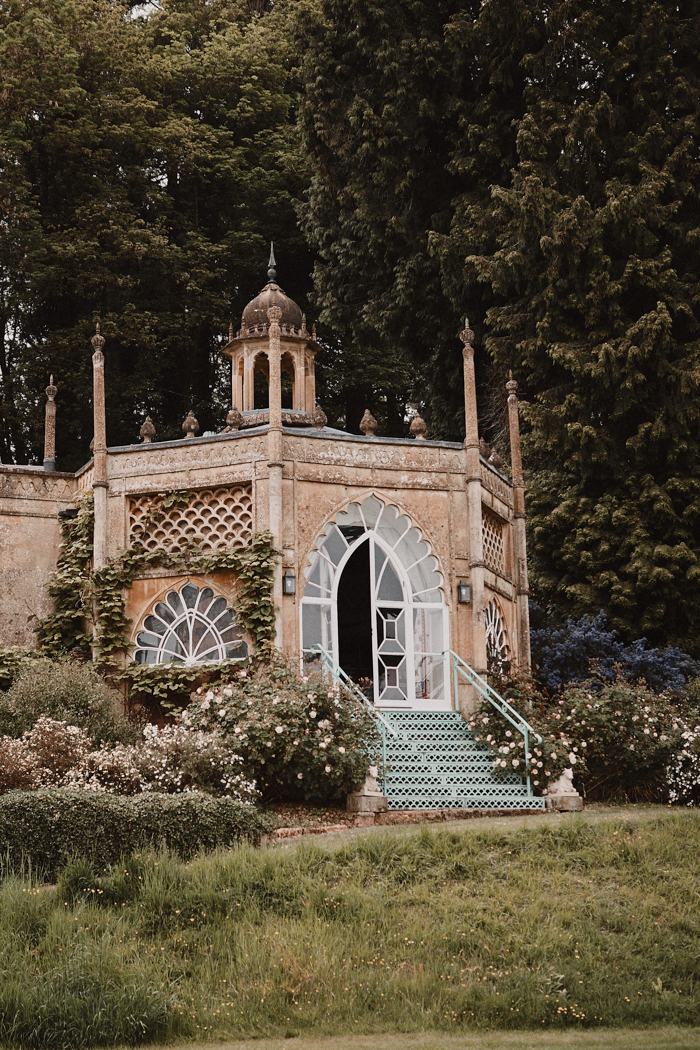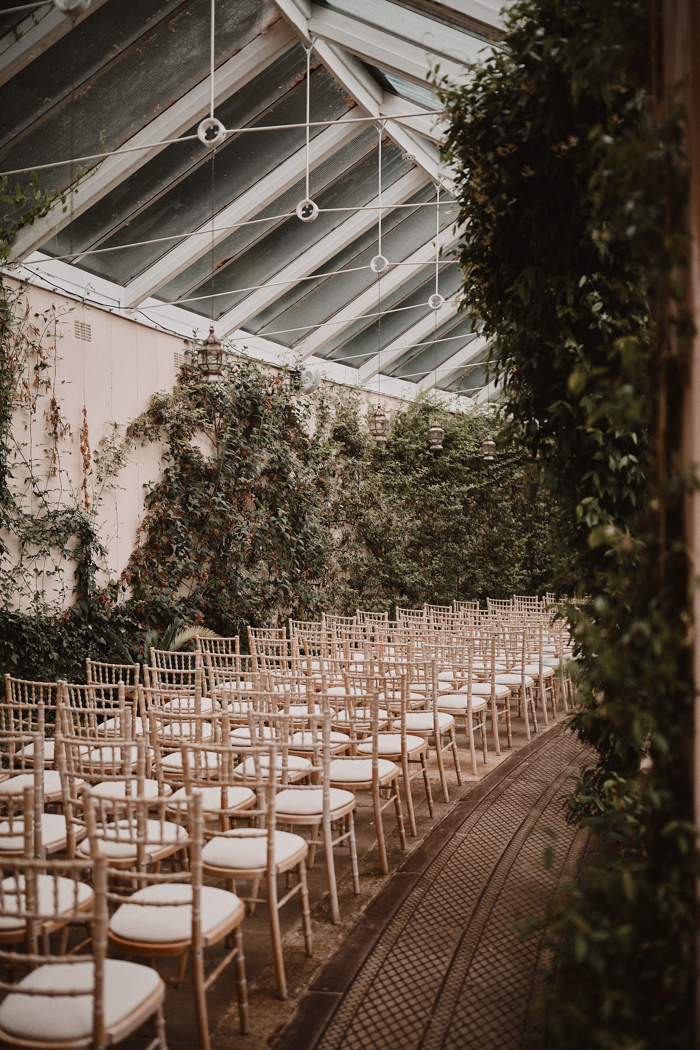 We really wanted to blend both of our cultures and create an East meets West ambiance for the day. We both come from Jewish families so we knew that we wanted a traditional ceremony under the chuppah, completed with the smashing of the glass and, most importantly, Israeli dancing. We never wanted to steer far from a sense of fun and went to a lot of effort to ensure that the beautiful setting we created did not distract from the fact that the day was all about celebration.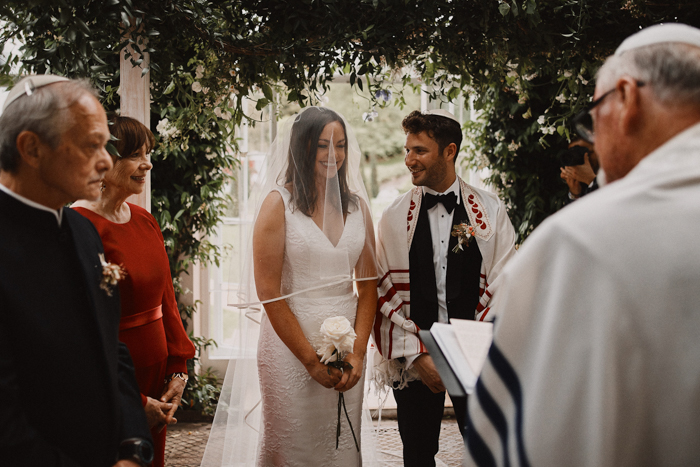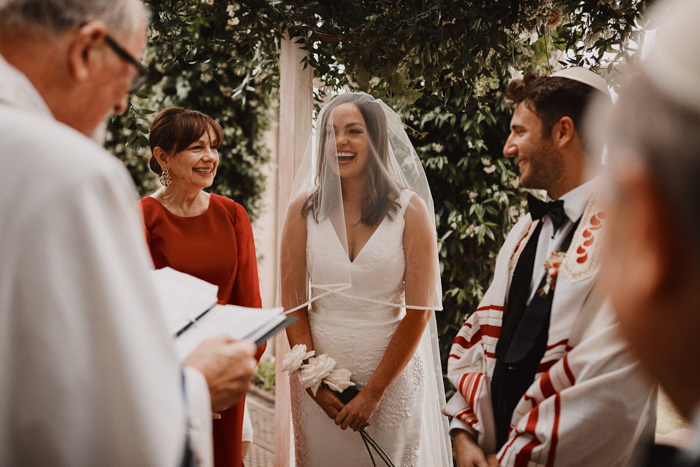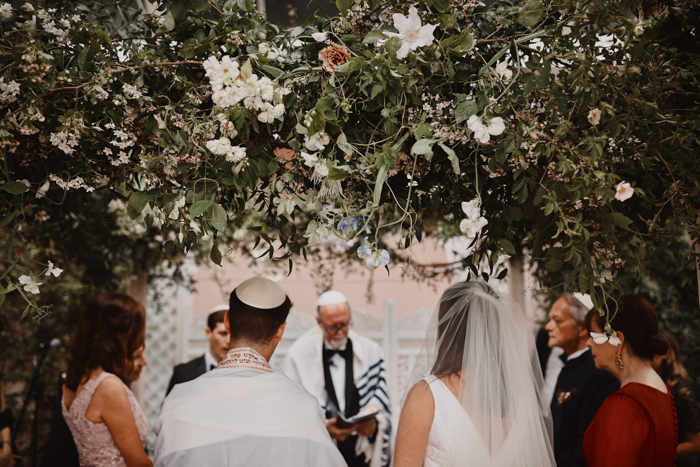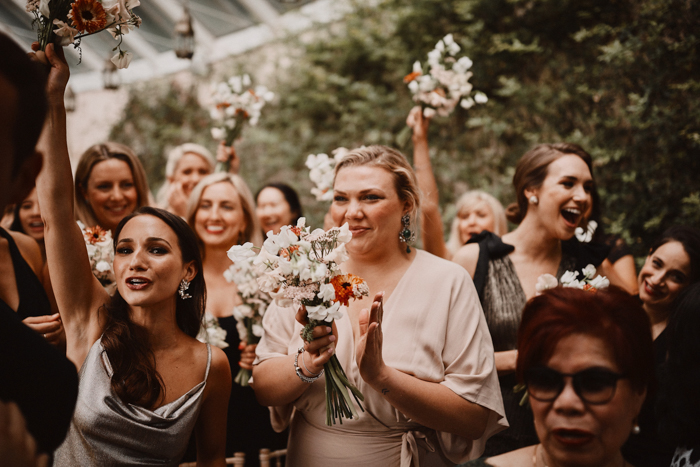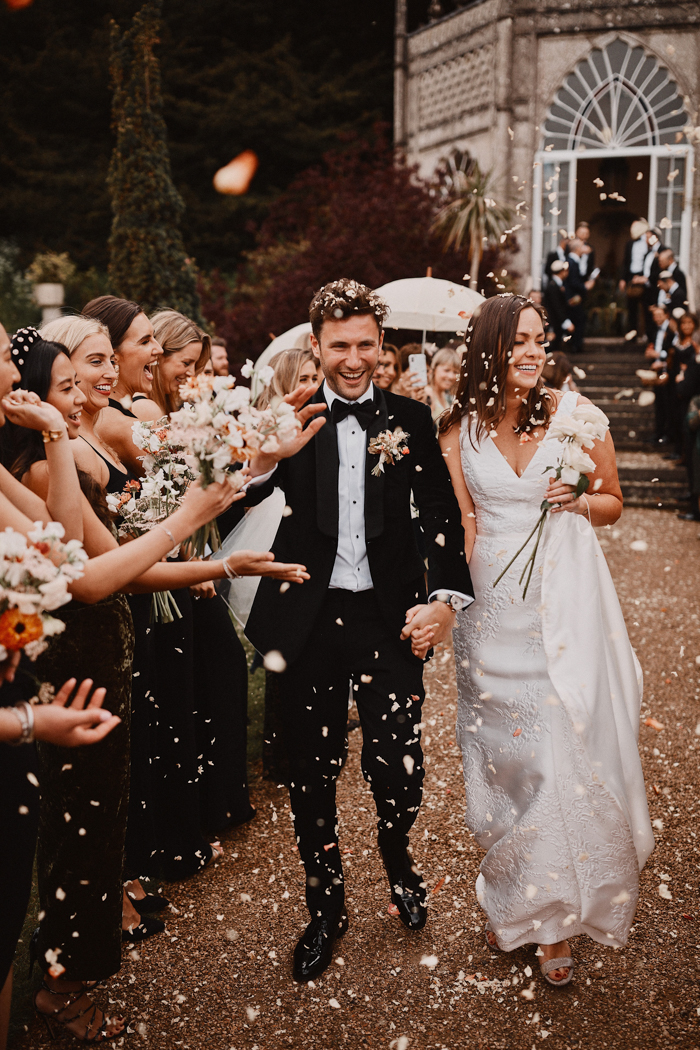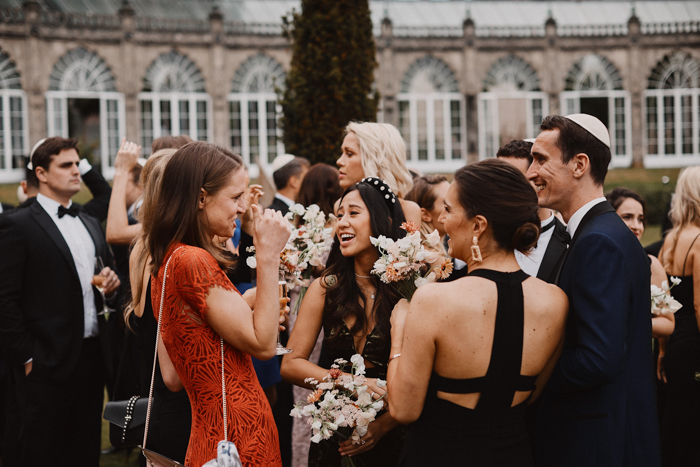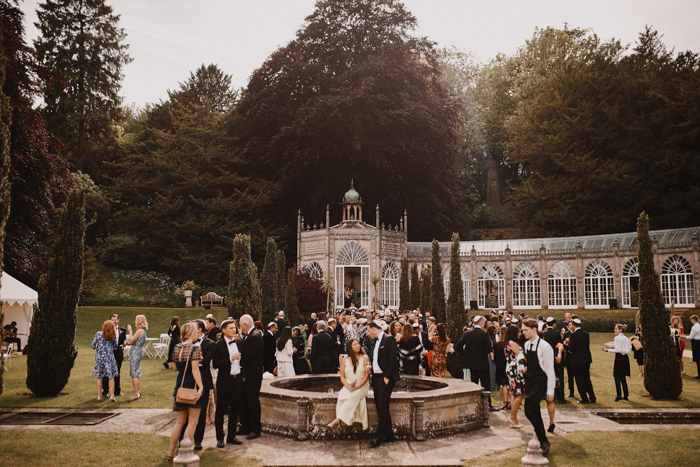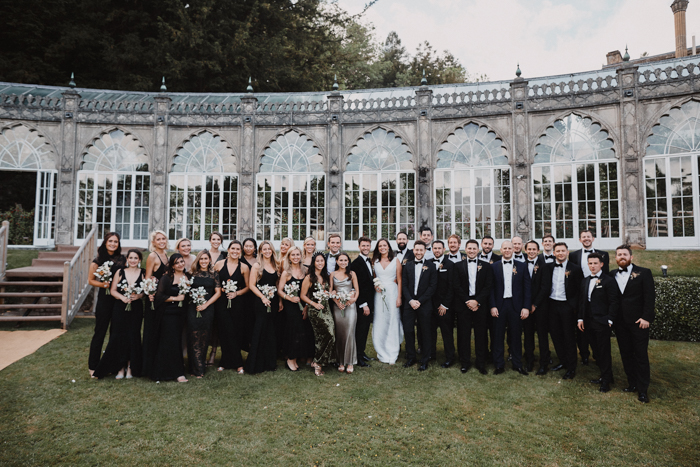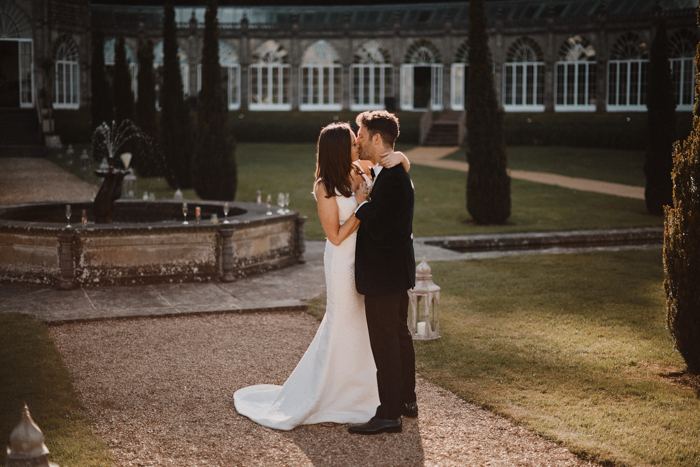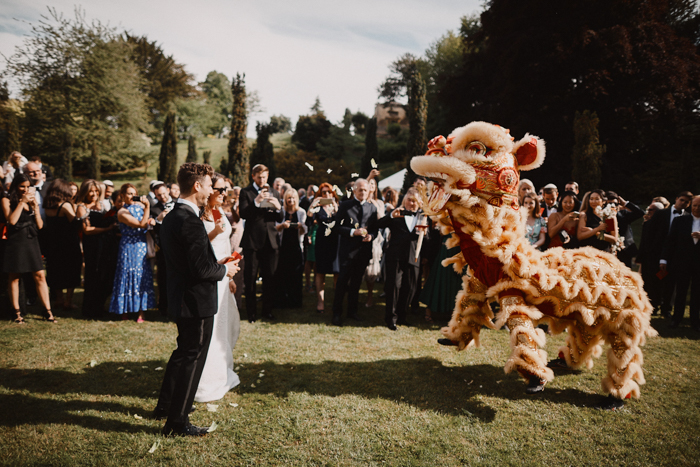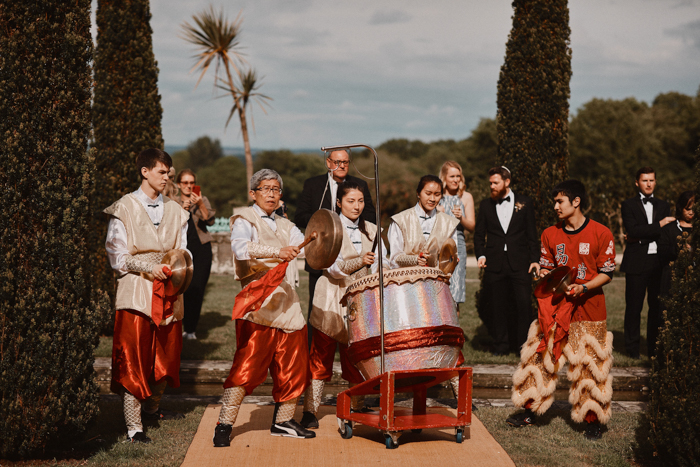 With the bride's family being from Hong Kong, it meant that Chinese elements were introduced throughout the day in the forms of lanterns, a red opium den style bar, lion dancers & each guest's table setting also had napkins embroidered with their own zodiac sign. We were lucky to have a very talented artist named Isla Simpson to do all of our illustrations and she was able to incorporate things from both England and Hong Kong into a Chinoiserie style design for our invitations, napkins, website, etc.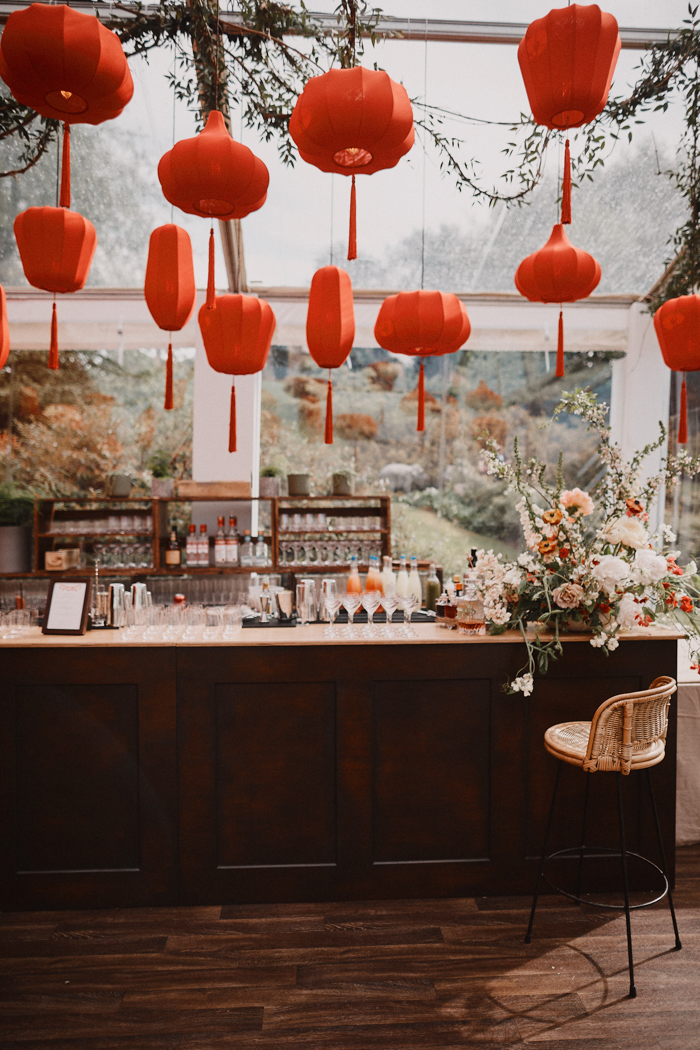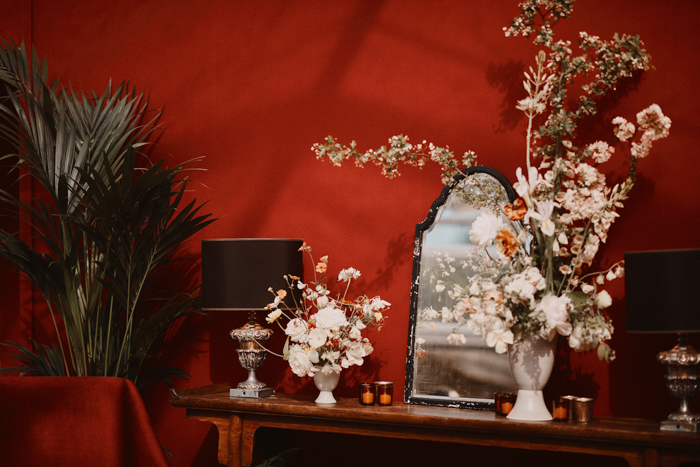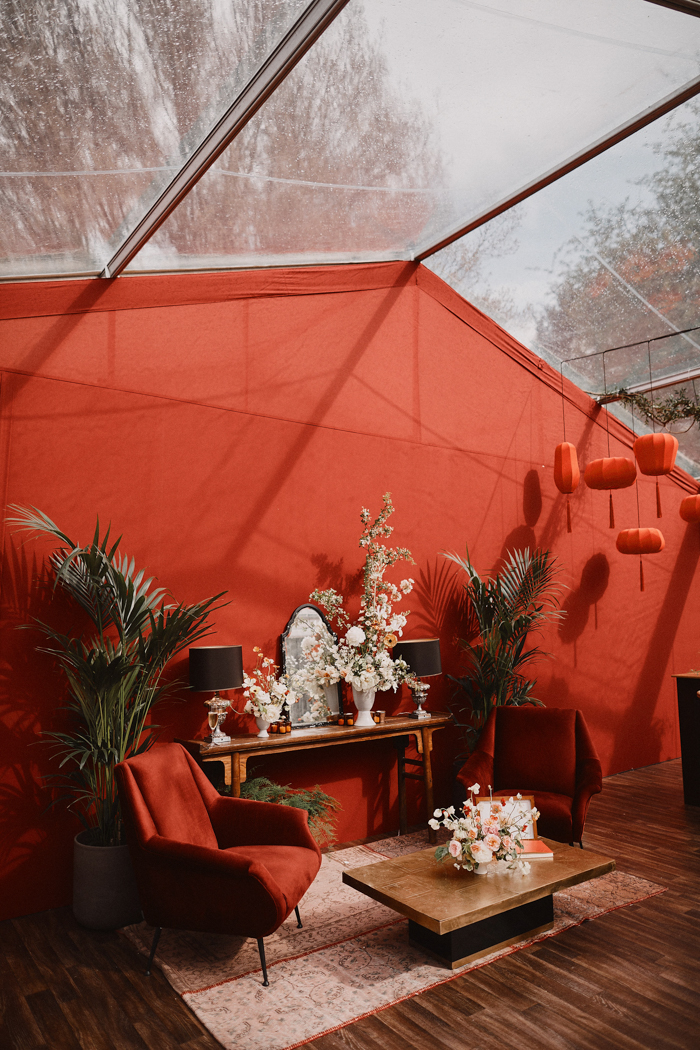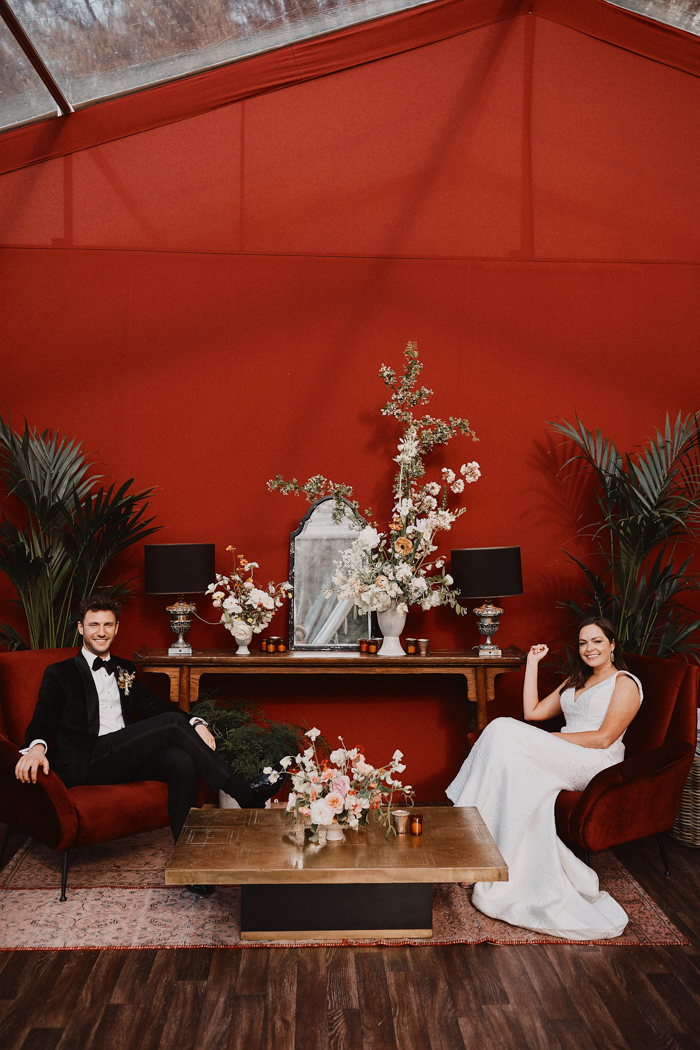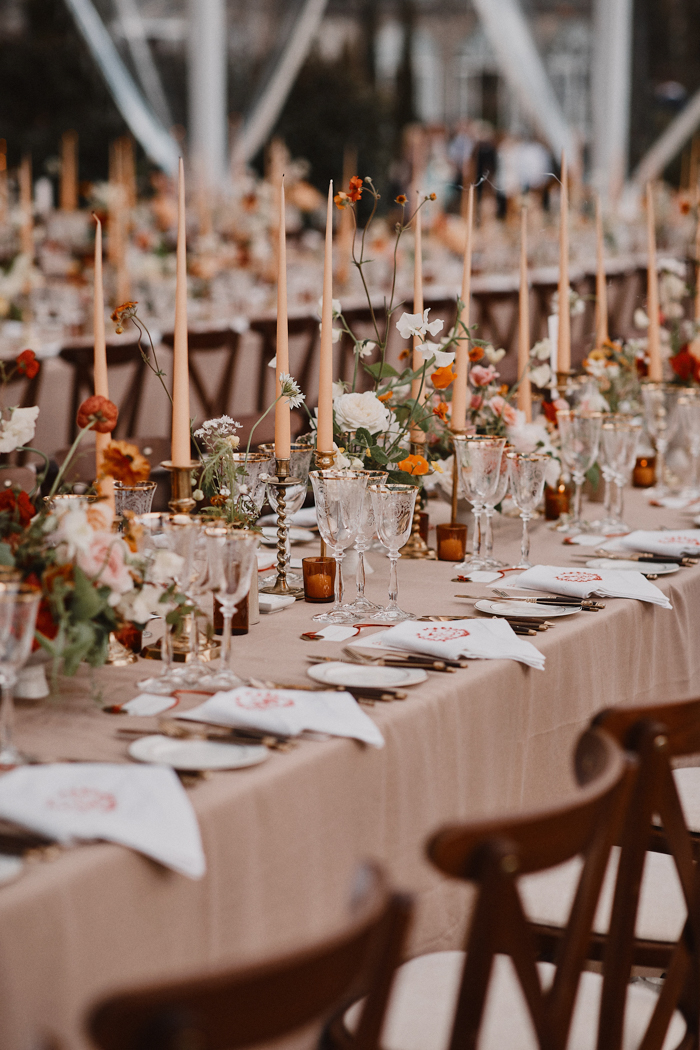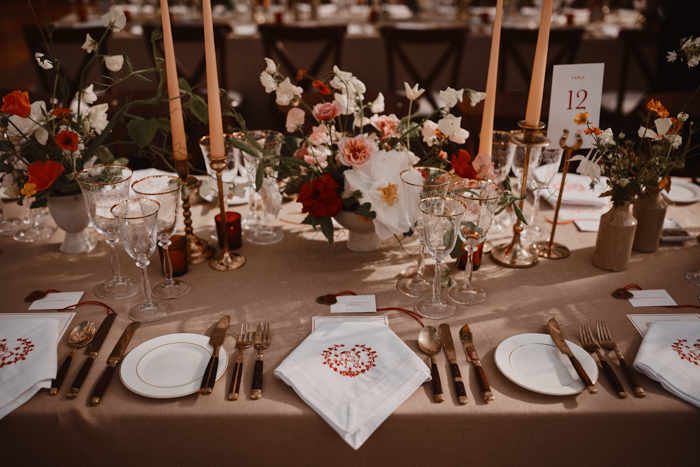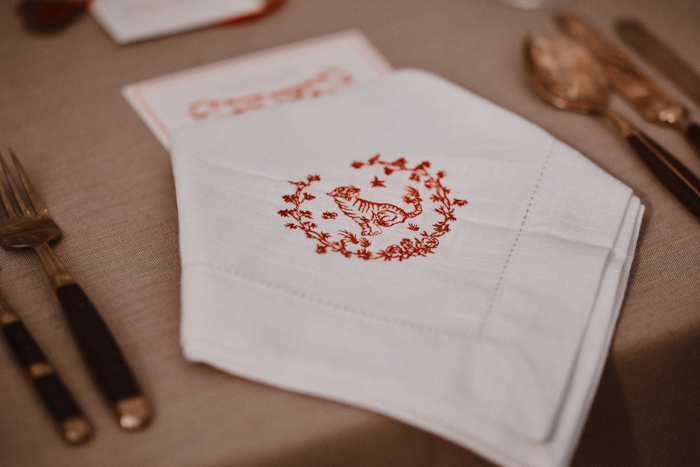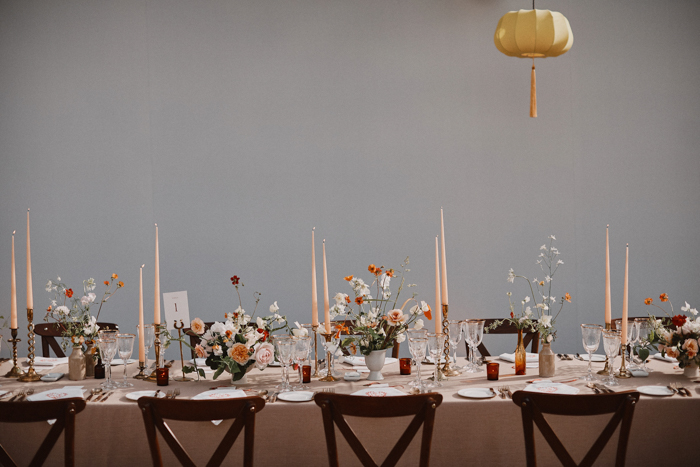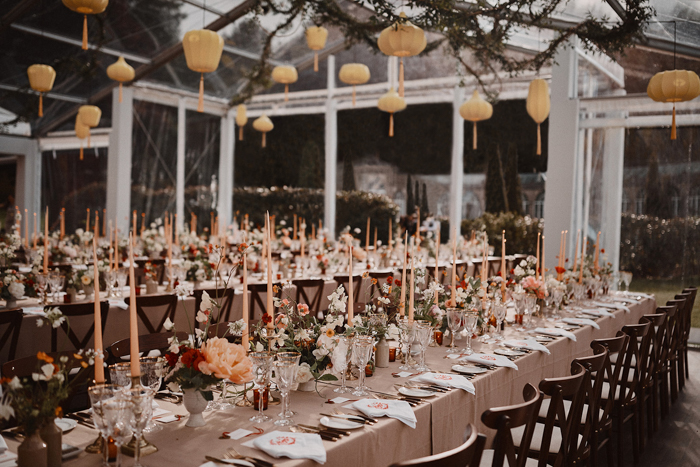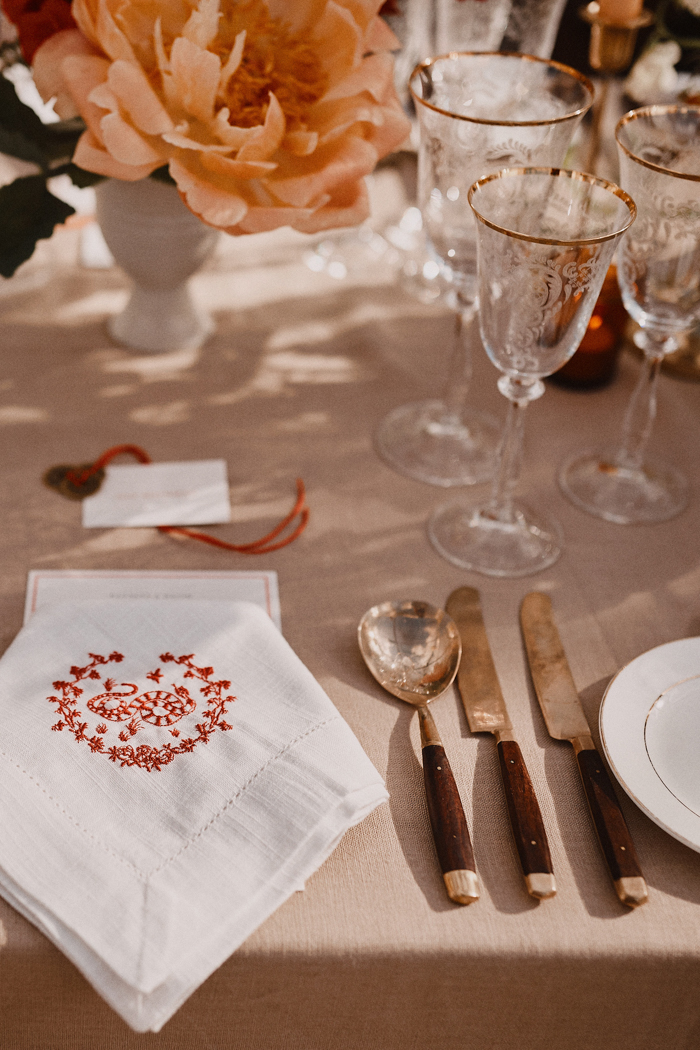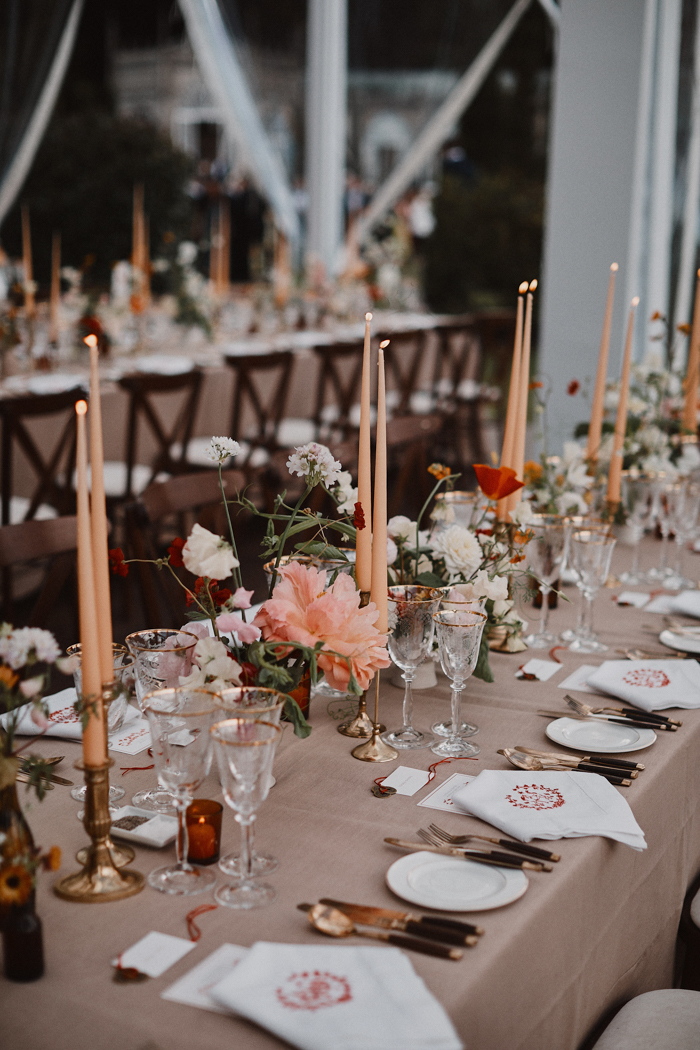 We were fortunate to have our incredible wedding planner, Liz Linkleter, and her team guide us through everything from start to finish. Communication is key, and Liz and her team were always on the same page as us. One piece of advice that we would like to share is that when it comes to decision-making, it's only up to you and your partner. You can listen and take advice from friends and family but, at the end of the day, it's your special day and it's up to the two of you create an occasion you'll remember forever. Also, don't stress about things that are out of your control on the actual day. There may be little mishaps but no one is going to notice and, if they do, it's an icebreaker!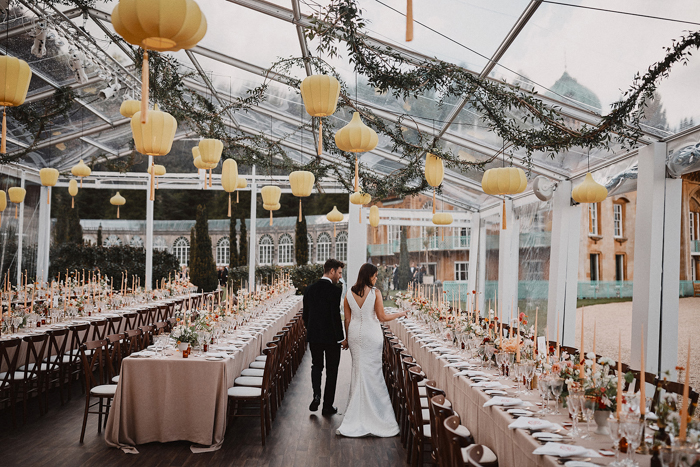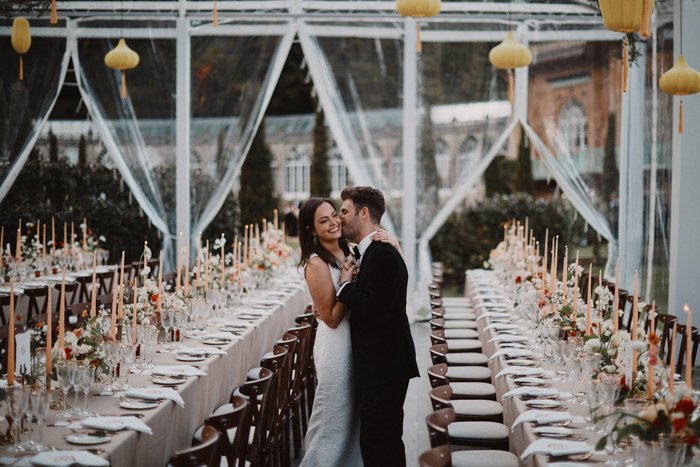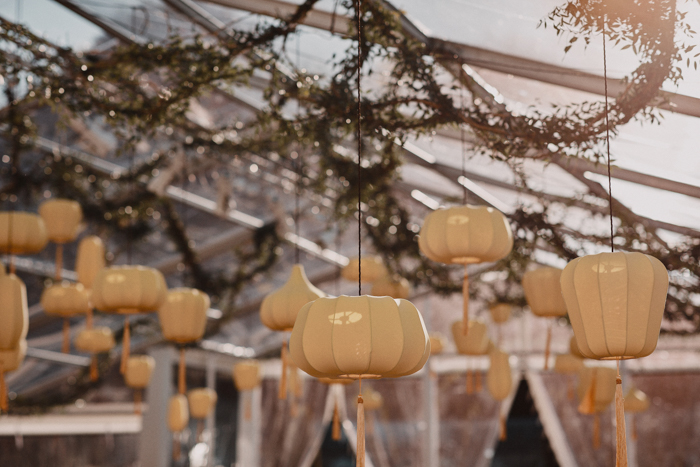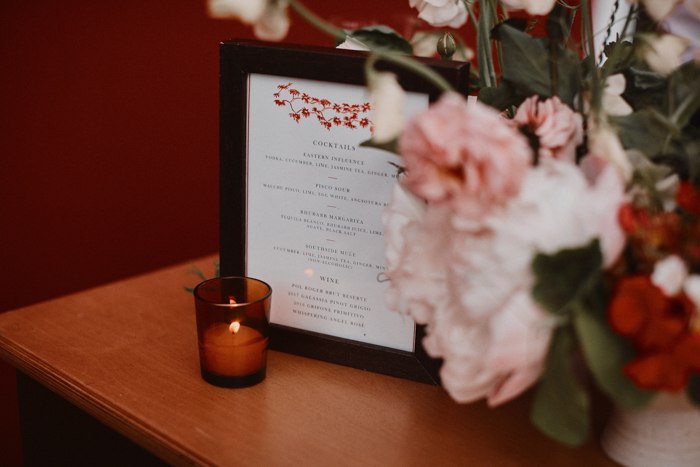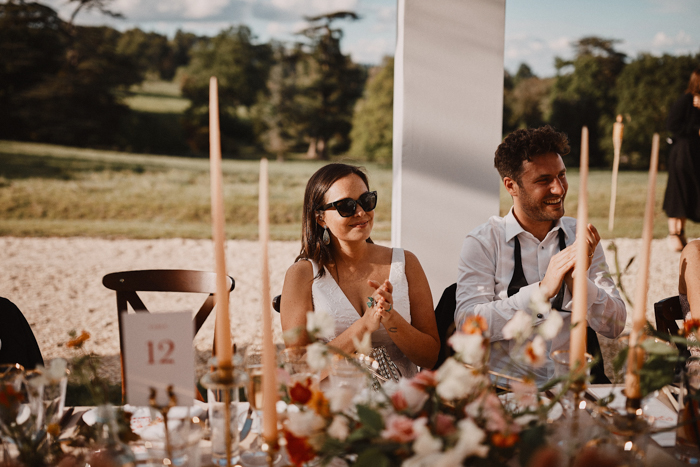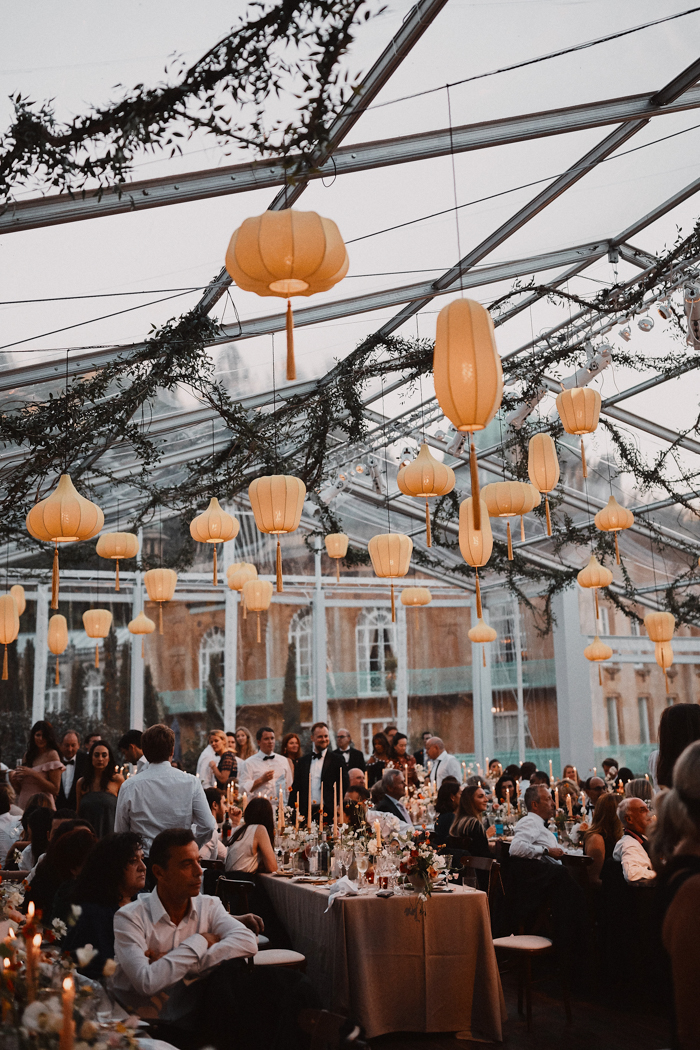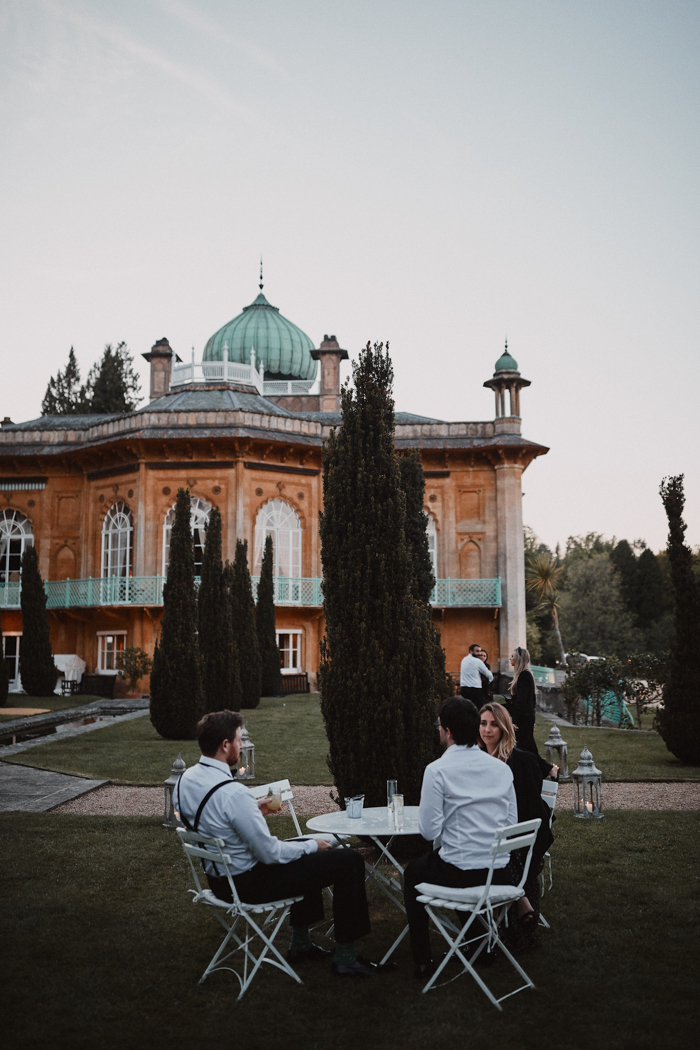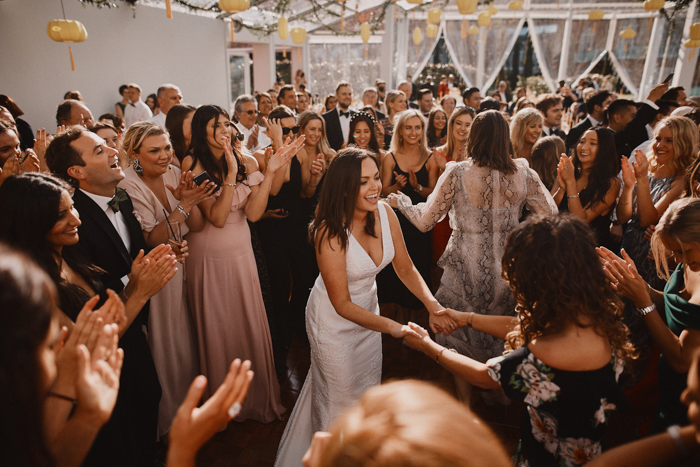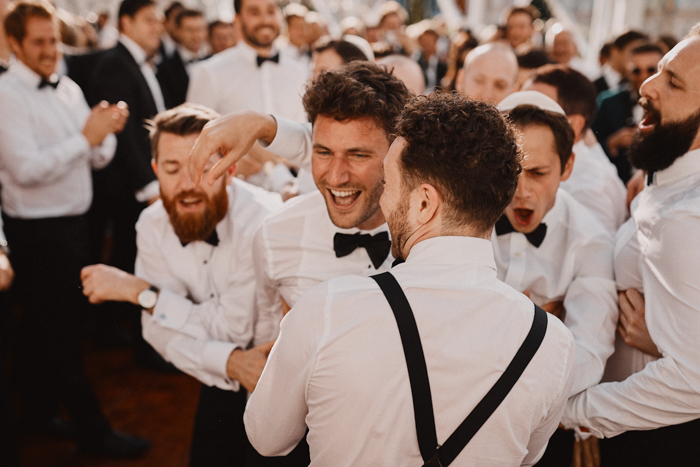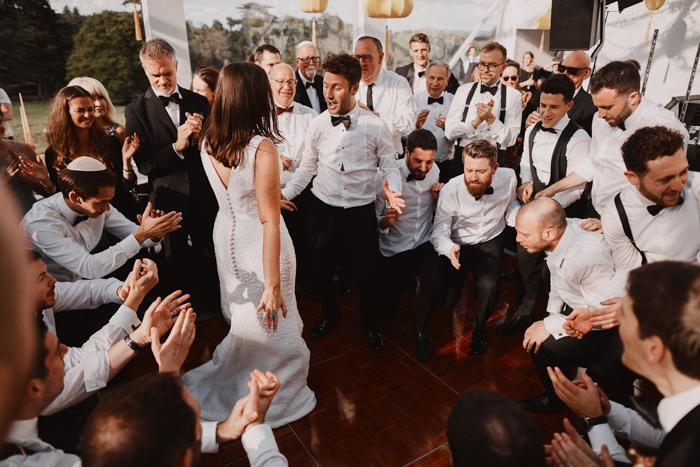 We had an incredible band, Sensation Band, who basically played throughout the day (including between courses, which meant the dancing started even before we sat down for our starters!) Something that still stands out to both of us was when everyone spontaneously got up on their chairs and danced and sang along to the band's rendition of "Lean On Me". Loved it.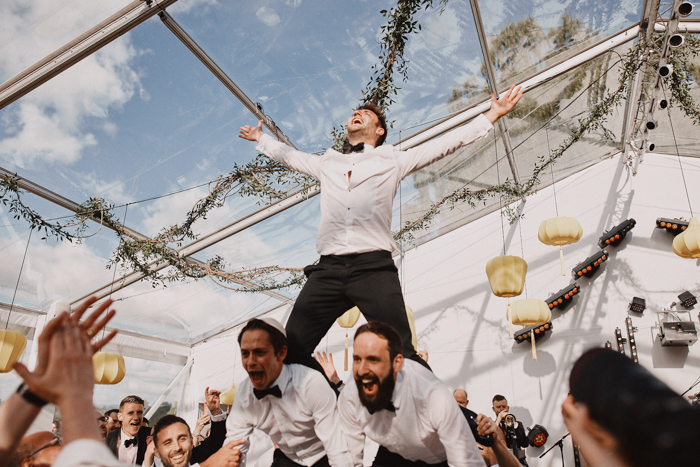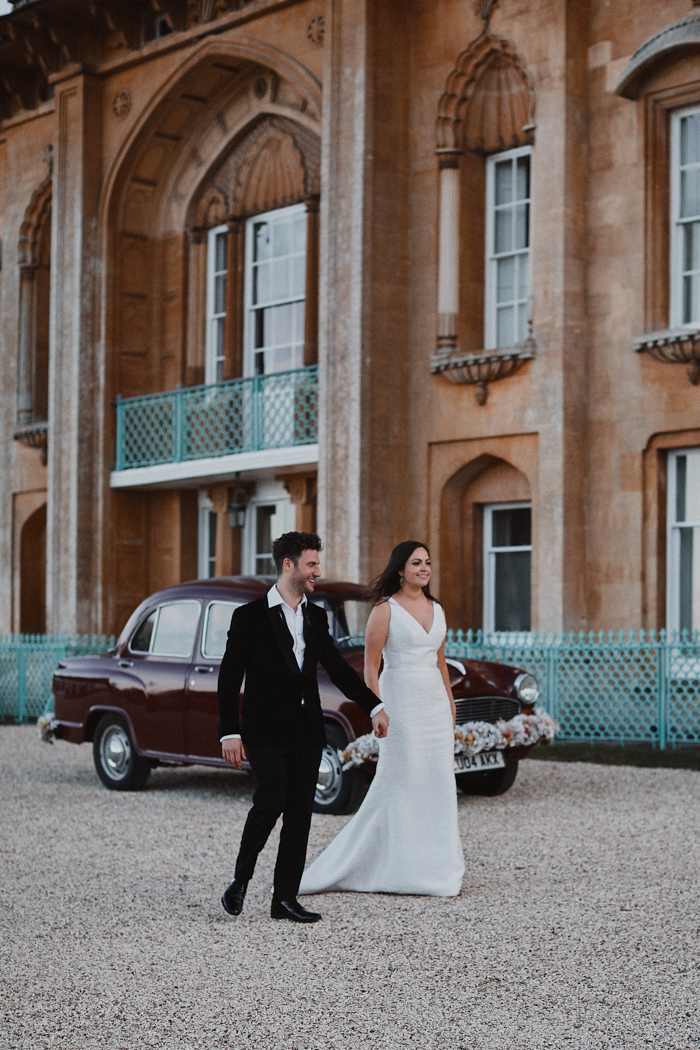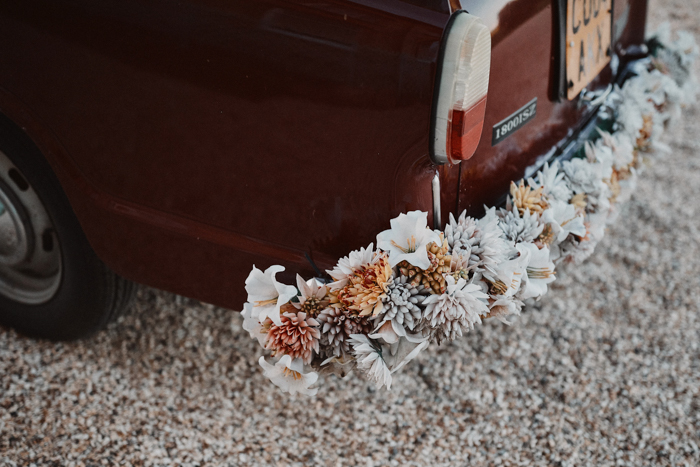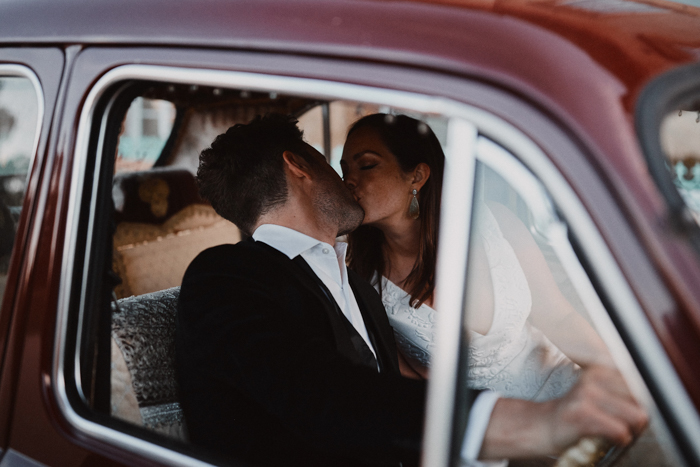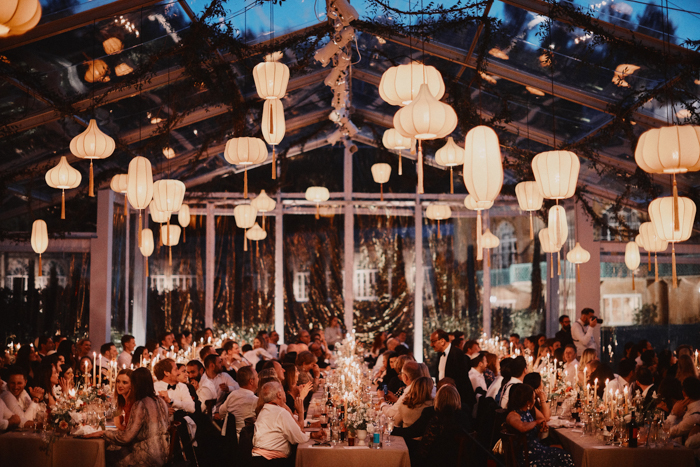 Congratulations, Natalya and David, and many thanks to Junebug member Liz Linkleter Events for sharing their most beautiful Sezincote House wedding with us! If you love what Liz and her team put together for this couple's day, be sure to visit her page in our directory of the world's best wedding planners.