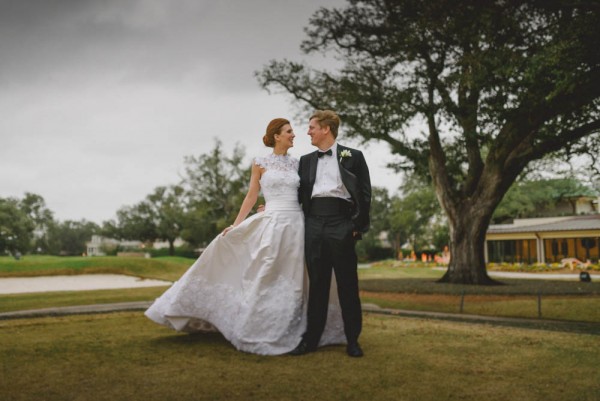 Aiming to throw the party of the year for their 200 guests, Betsy and Stephen's lavish New Orleans Country Club wedding was a sight to see. Luckily the talented photographers of Dark Roux were there to capture everything from the bride's custom gown and the bridesmaids bold royal blue statement dresses to the traditional church ceremony at the grand St. Charles Avenue Presbyterian Church and the exceptionally fun dance party led by Big Swing and the Ballroom Blasters.
The Couple:
Betsy and Stephen
The Wedding:
New Orleans Country Club, New Orleans, Louisiana
The Inspiration:
My family loves to entertain and we host a fun party. So when we realized that this would be a large wedding (family alone was almost 200 people!), it was really important to us that the evening still feel personal and be reflective of the thoughtful nature of an "Ellis Party." This was my family's ultimate hosting opportunity as well as a chance to thank those who had supported us along the way. We wanted to do that through good food, good drink and an incredible band. We wanted it to be beautiful without being over the top or stuffy. It's a party after all!
When it came to flowers, I told our planner that if I could move an oak tree into the middle of the reception, I would. I wanted green, green, green but the typical "rustic" look would not have worked in such an ornate space. My florist and planner came up with a brilliant combination of loose and manicured greenery with browns, whites and pinks mixed in. I also wanted to make sure we had height to fill the high ceilinged rooms. My favorite features were the huge garlands adorning the ceiling and archways in the main room and what I call the "flower trees" in the main dining room.
To achieve a graceful, classic wedding look, there was nobody for the job but my extraordinarily talented dress designer, Suzanne Perron. I had made the wise decision a couple years ago to tell Suzanne that I wanted her to make my wedding dress when the time came. So when I called her in the middle of her busy season with less than five months to go until the wedding, she found that she just couldn't tell me no. She does so many little things to make her gowns special. For me, that entailed layering different laces to give the dress dimension and depth and creating the most beautiful veil that was basically a perfect extension of the train. I have never felt more beautiful than I did when I put my wedding dress on, a dress I knew was one of a kind. I couldn't fathom getting married in anything else.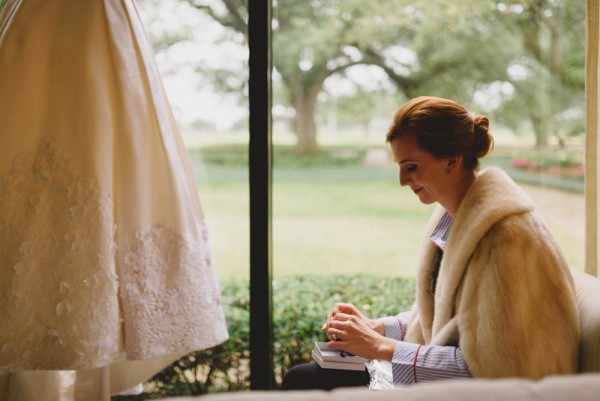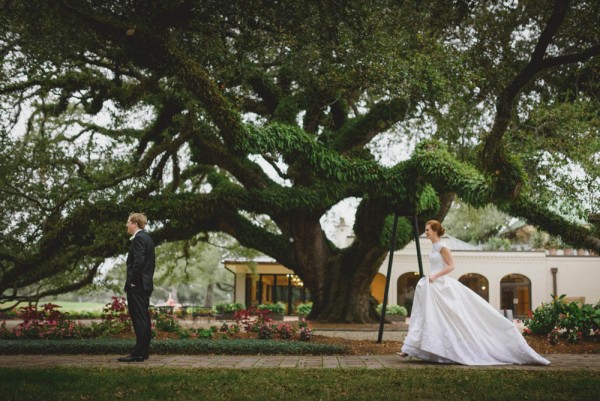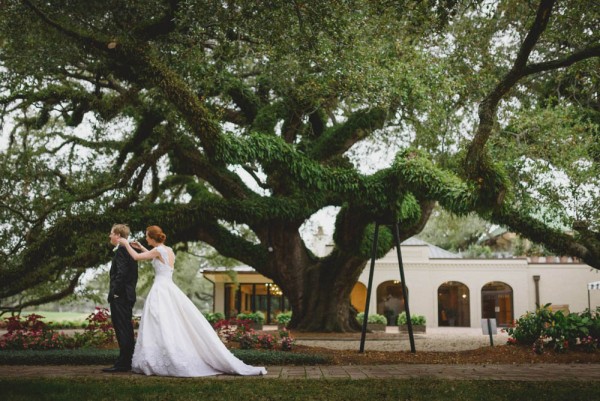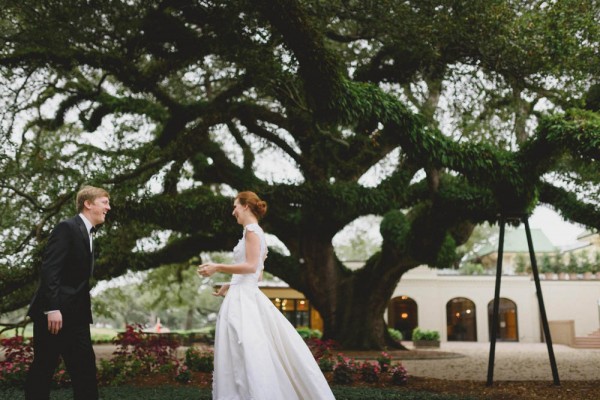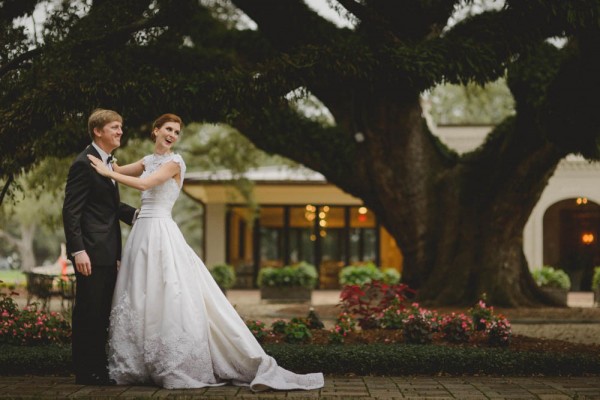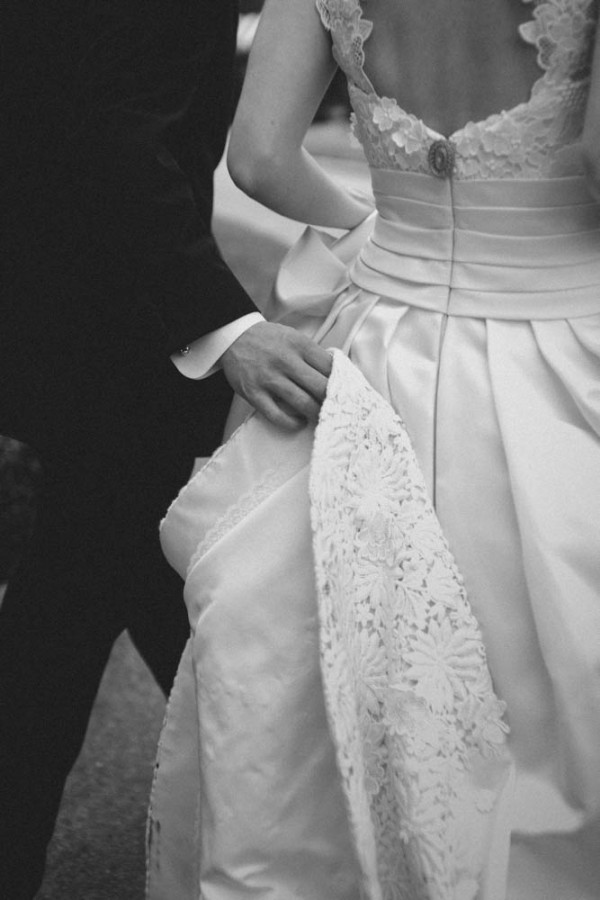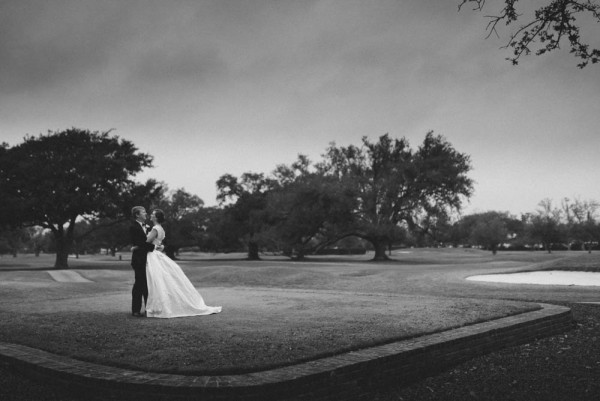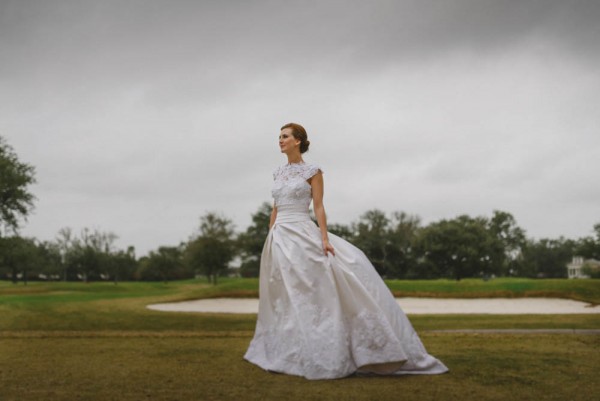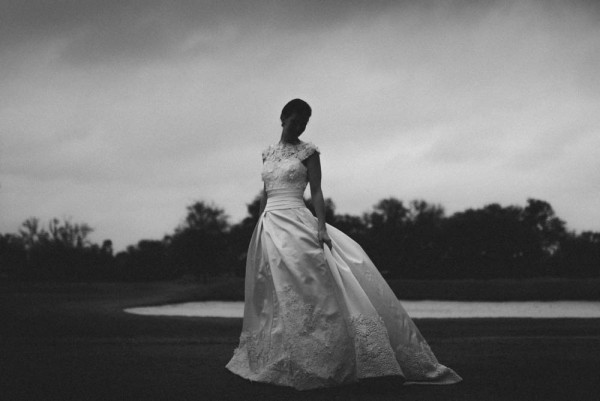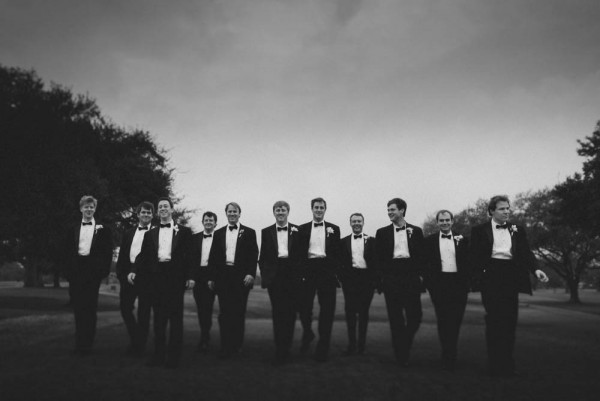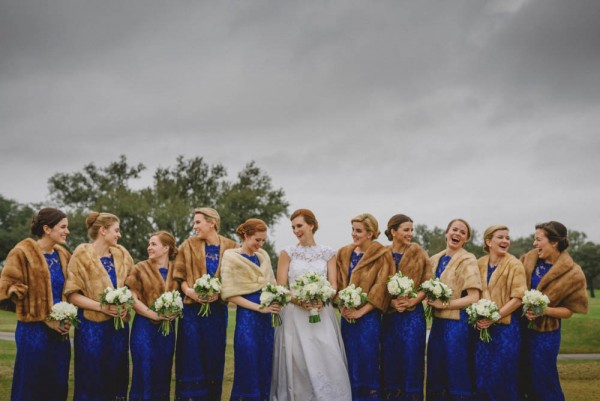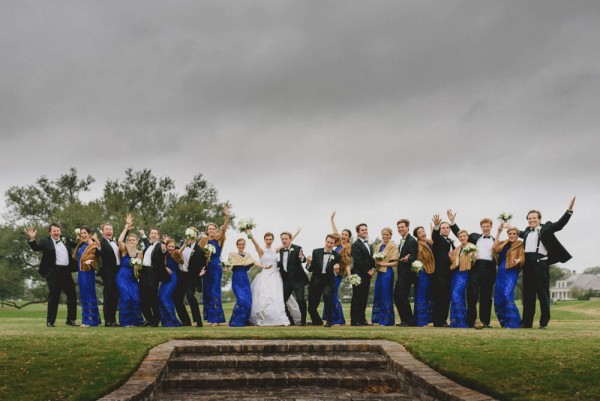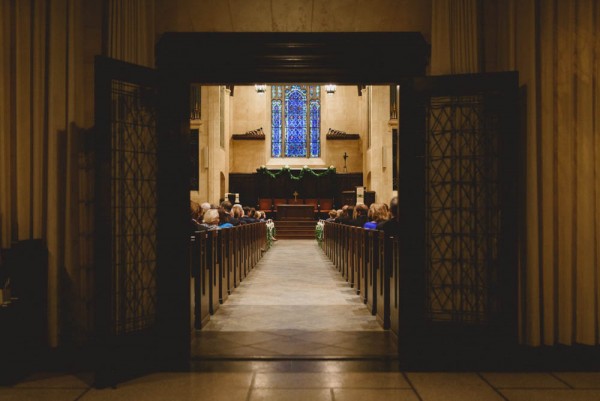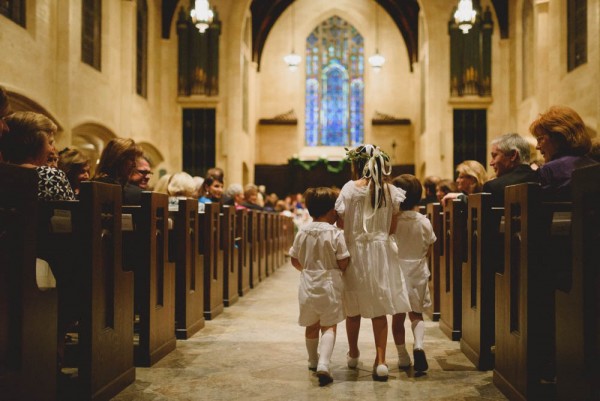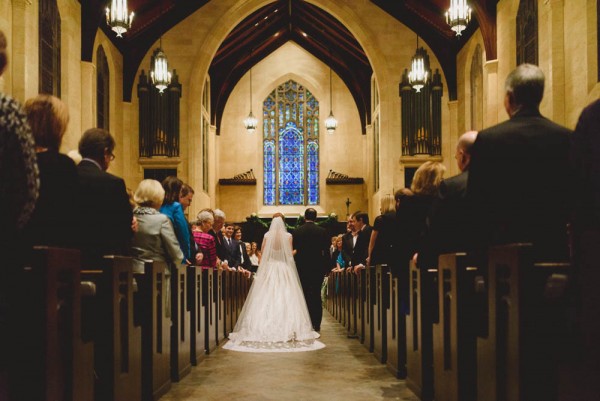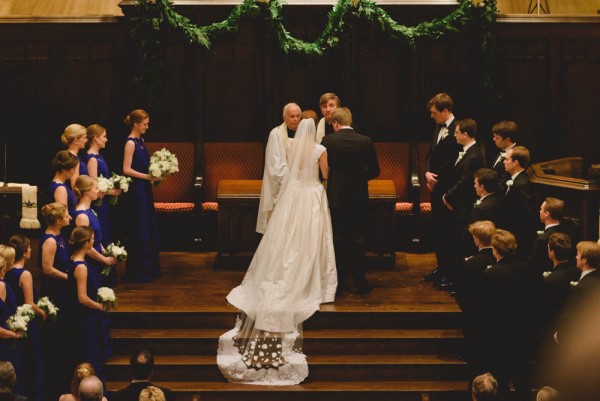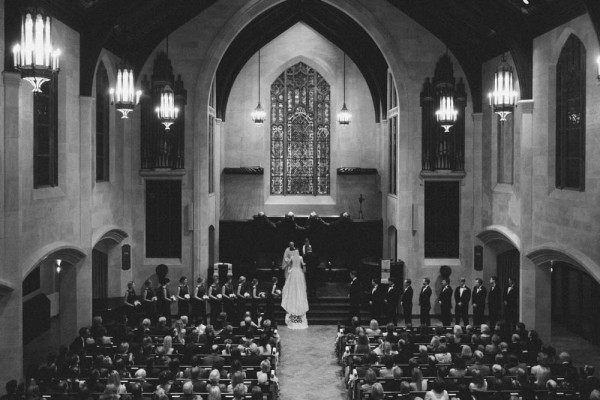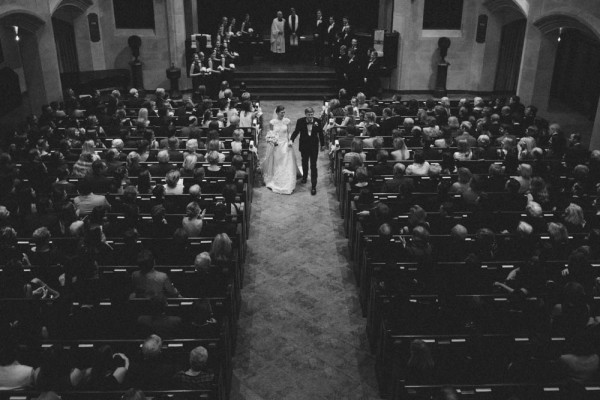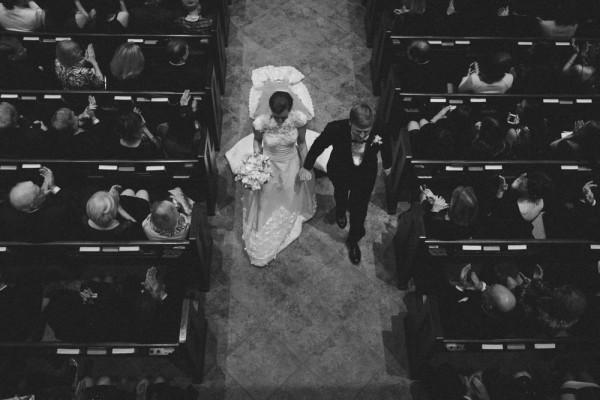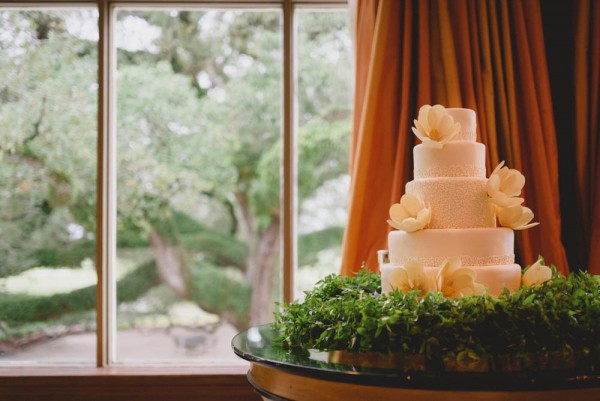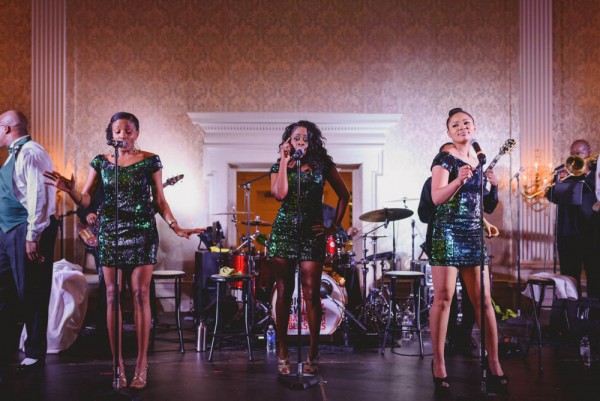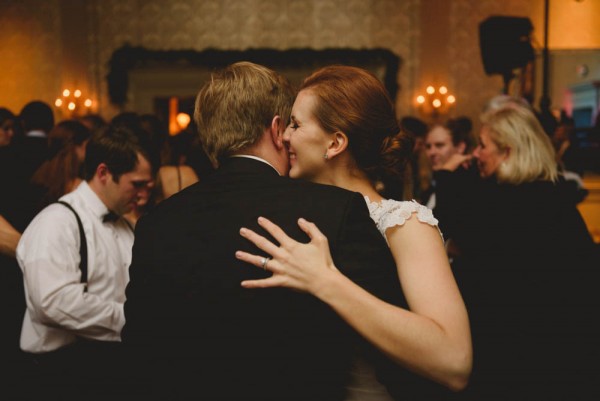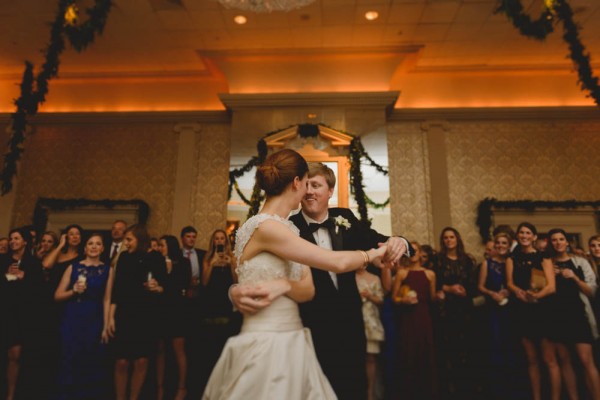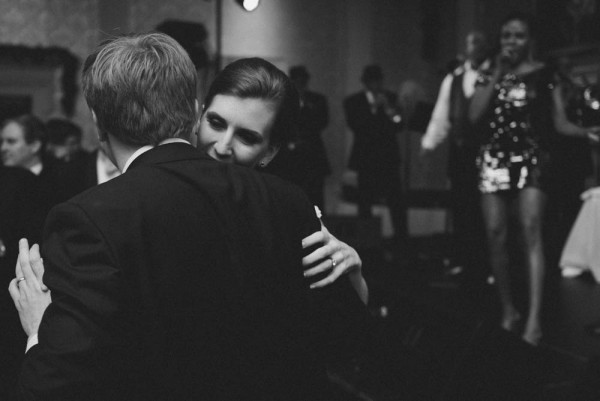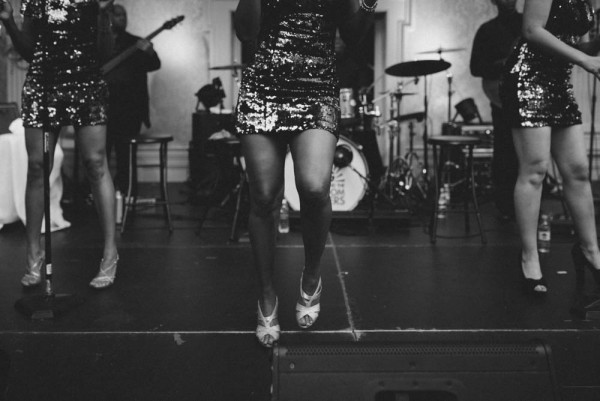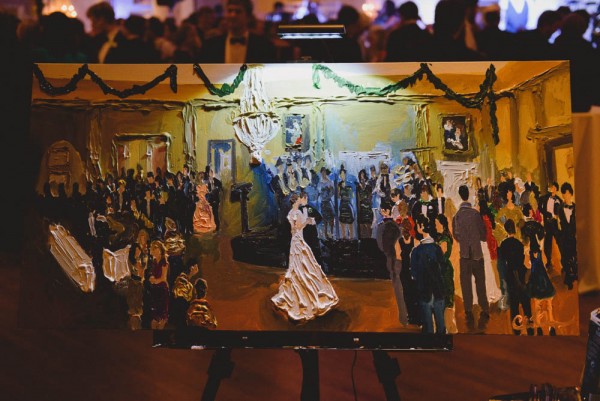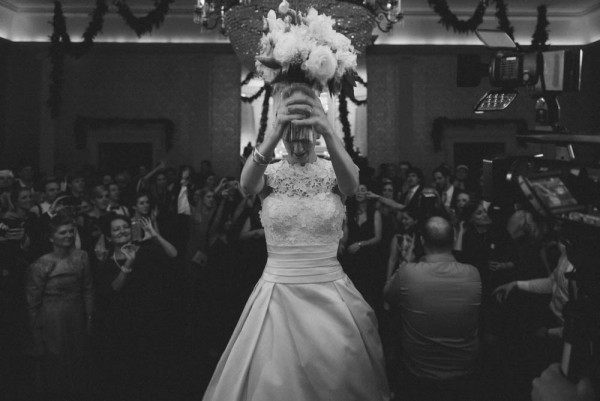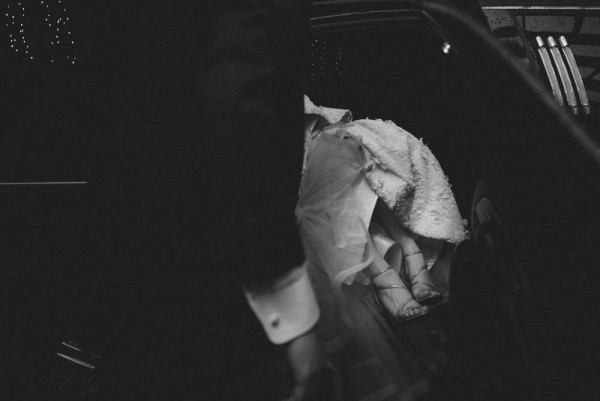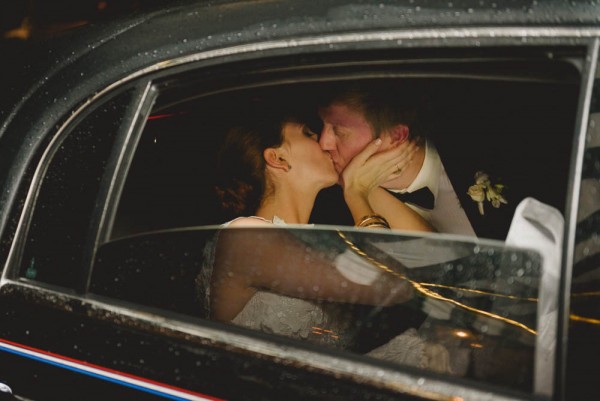 The Moments:
There were too many favorite moments to count, but what I think will stand out as the most special moment, probably to all my vendors' dismay, was the fifteen minute limo ride with Steve from the church to the reception. We were basically bouncing up and down in our seats fueled by the excitement of being the newliest of newlyweds and by the promise of a fun filled evening with all of our friends and family. As if getting married wasn't enough, we now had this huge party about to unfold. It was also so special, during a day where you're surrounded by people, to have that moment just the two of you since that's what it's all about at the end of the day. Plus we had a bottle of champagne and a police escort, which was awesome.
The Couple Recommends:
I've already gushed about Suzanne Perron, but let me just say again that she's an artist and a genius and if you aren't getting married in one of her creations, you're not really getting married.
It's a bit difficult for a bride to maintain her composure when the skies are threatening to open up on her wedding day, but I managed to stay cool thanks in huge part to Dark Roux Photography. Jamie was such a calming and soothing presence, never pushing or hurrying or overly directing us. I was confident that he would get us the shots we wanted and that allowed me to stay relaxed and enjoy the day and, more importantly, it kept my camera-shy husband comfortable in front of the lens. I was told in our initial meeting that the Dark Roux philosophy is to not interfere with the day. We should just go about our business and they would be where they needed to be to capture everything. They delivered on this and more.
Aside from being inventive and talented, Margaret Ludwig of Giverny Designs is just so cute! I want to become a florist so I can be just like her. A joy to work with, she went so above and beyond the call of duty by weighing in on reception layout, rentals, etc. She's flexible, creative and fearless, scaling 30' scaffolding to hang floating garlands from the ceiling for the reception! Whenever we ran into trouble, Margaret had a back up plan ready in the wings. On my wedding day, I never worried once about how the reception would turn out because I knew that anything she had a hand in would be nothing less than perfect.
I have known hairstylist Charlotte Williamson since my second haircut (the first was at Supercuts, a mistake never to me repeated), so it was very special to have her as a part of the wedding. She did my hair for both the rehearsal dinner and the wedding, two very different looks that both wowed. She is an updo genius and anybody else would have fallen flat. Tisa Camet is like Photoshop. She makes you look like the best version of yourself, but still very much yourself. I gave Tisa and Charlotte little to no direction because they are so good at what they do you have to just let them go and then marvel at the finished product.
The first thing anyone says to me about the wedding is, "That band!" Seventeen people on stage, eight of them with horns in their hands, how could they not be incredible? Big Swing and the Ballroom Blasters are it.
Seamstress Vinnie Summers is a magician.
The Wedding Team:
Photography – Dark Roux
Ceremony Venue – St. Charles Avenue Presbyterian Church
Reception Venue – New Orleans Country Club
Floral Design – Giverny Design
Catering – The Party Pantry
Live Music – Big Swing and the Ballroom Blasters
Videography – Suzy Marks Videography
Invitations – Betty Hunley Designs
Makeup Artist – Tisa Beauty Bar
Hair Styling – Charlotte Williamson Salon
Wedding Dress – Suzanne Perron
Bridesmaids' Apparel – Ballin's LTD
Groom's Apparel – Perlis Clothing
Transportation – American Luxury Limousine
Thanks to Dark Roux for allowing Junebug a glimpse into Betsy and Stephen's elegant New Orleans Country Club wedding. If you love Dark Roux's photography as much as we do, you have to check out Maryam and Michael's green and ivory New Orleans wedding to see more!