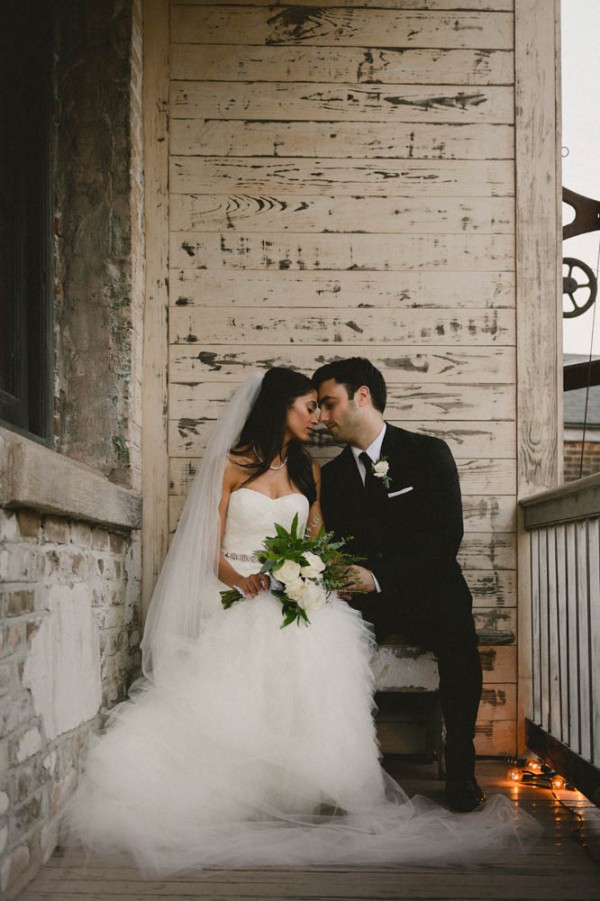 New Orleans is a city filled with history, culture, and extraordinarily unique beauty. Maryam and Michael were married at the renowned Race & Religious, which set the stage for their charming and classic New Orleans Wedding. A venue with this much personality doesn't require a lot of additional styling, and we love how Southern Charm Weddings kept the decor subtle with a green and ivory color palette. Exceptional New Orleans photographers Dark Roux Photography captured the romance and intimacy of the celebration, resulting in seriously stunning images.
The Couple: Maryam and Michael
The Wedding: Race & Religious, New Orleans, Louisiana
The Inspiration: "After my father's health issues earlier in the year, Michael and I were just as content getting married in someone's backyard. Race & Religious, our wedding venue, felt like that. It does not require a lot of decorating as its natural beauty is what really shines. We strived for a relaxed occasion that carried itself with classic elegance. Keeping this in mind, we didn't want the decor or our wardrobes to deter from our beautiful surroundings and the coziness the creole cottage exudes. For that reason, we kept with simple all white hydrangeas and floating candles for centerpieces on the tables, and we placed candles throughout so at night the property was covered in a warm glow showcasing the splendor of Race & Religious' history."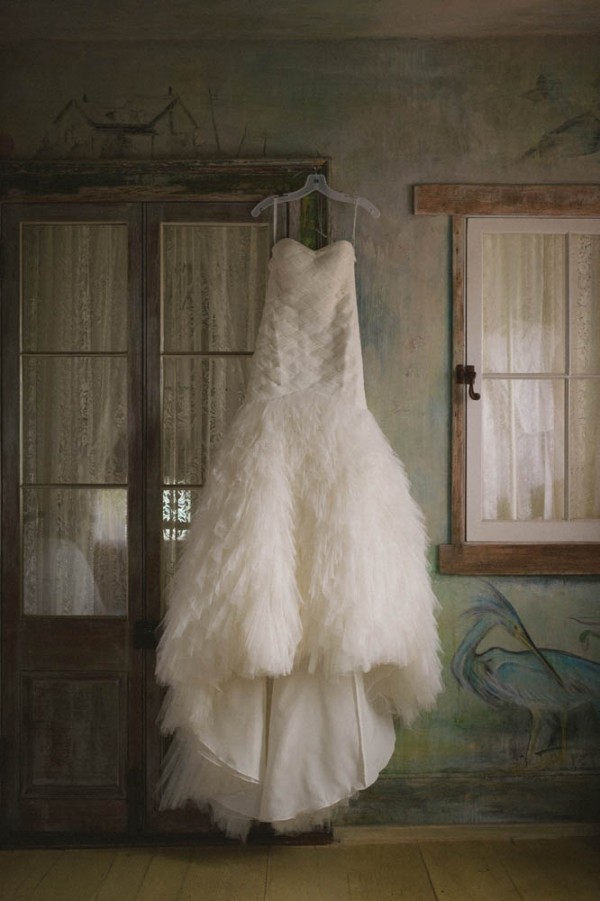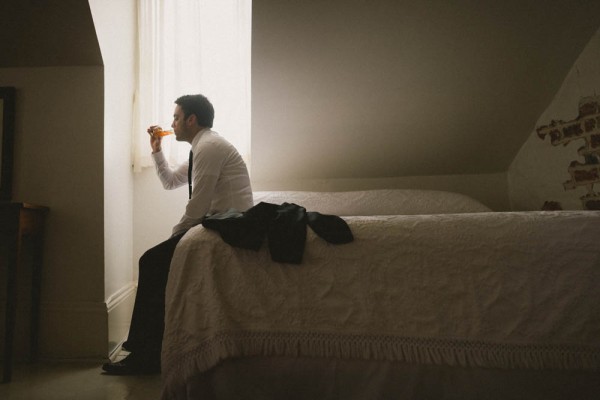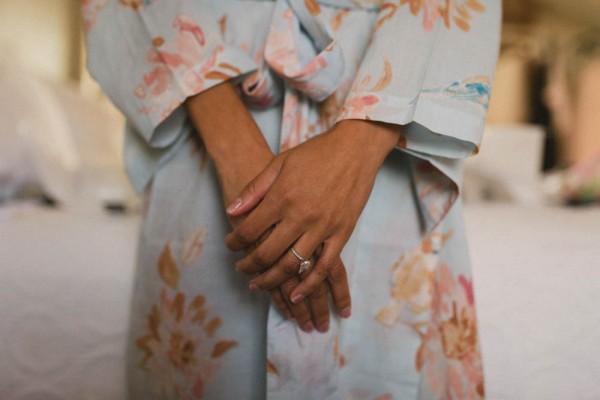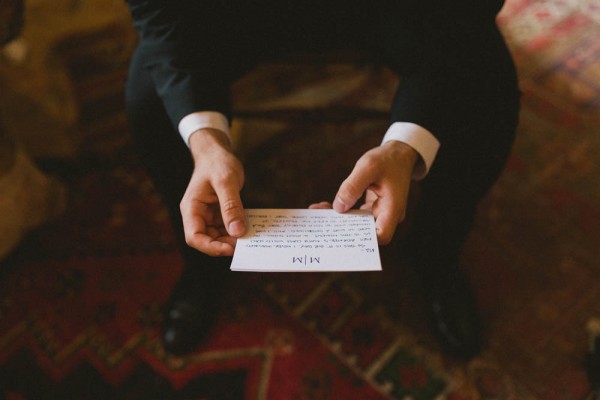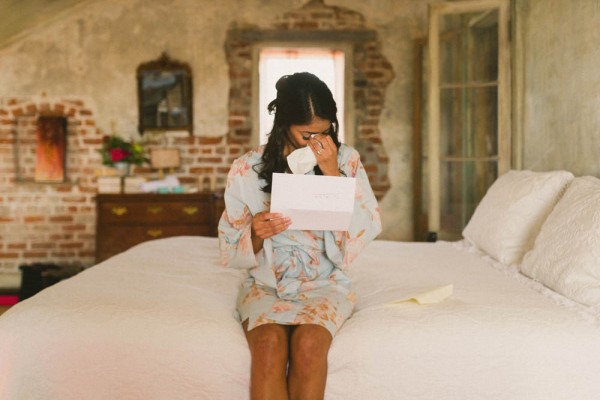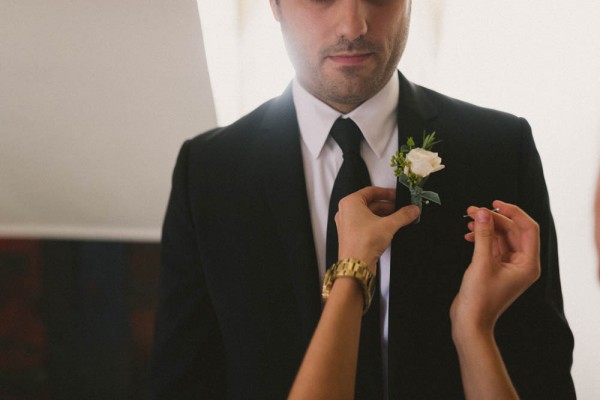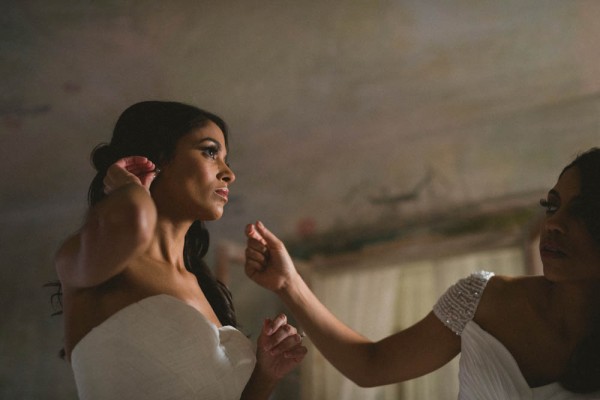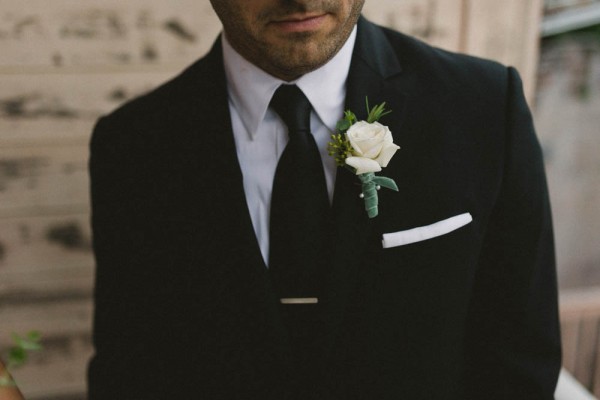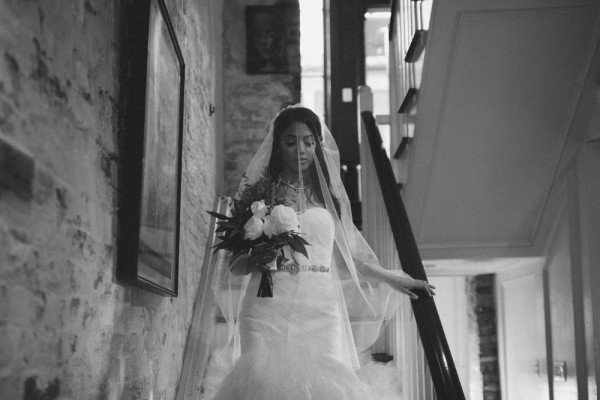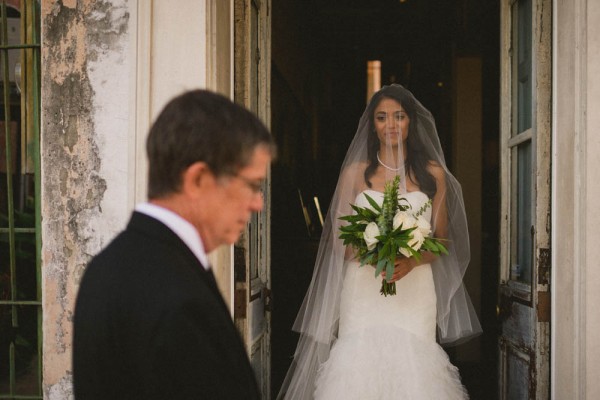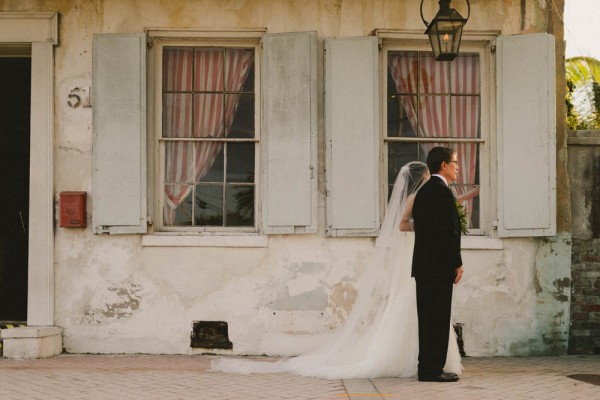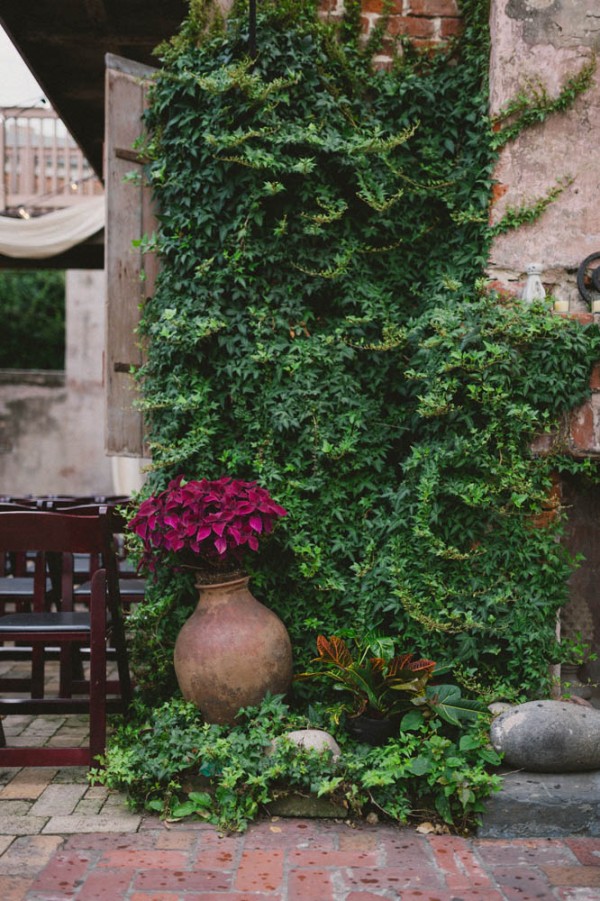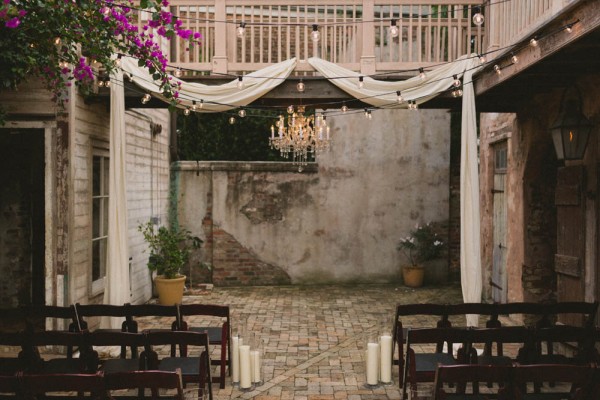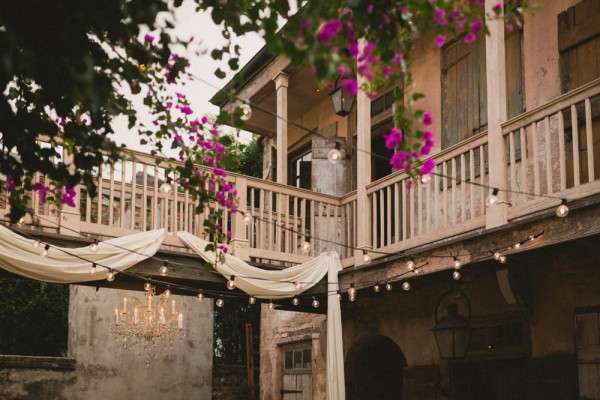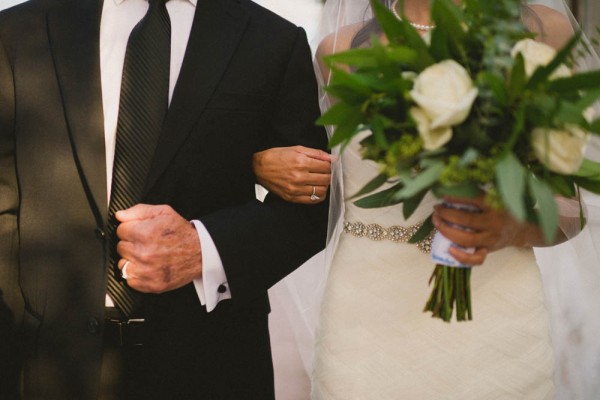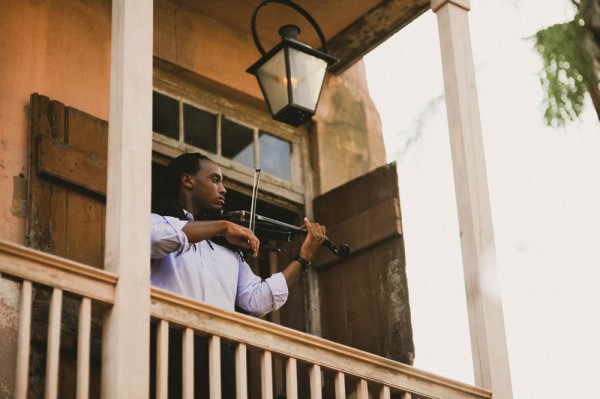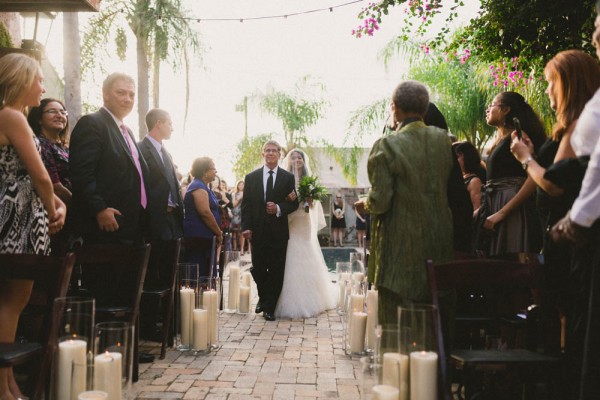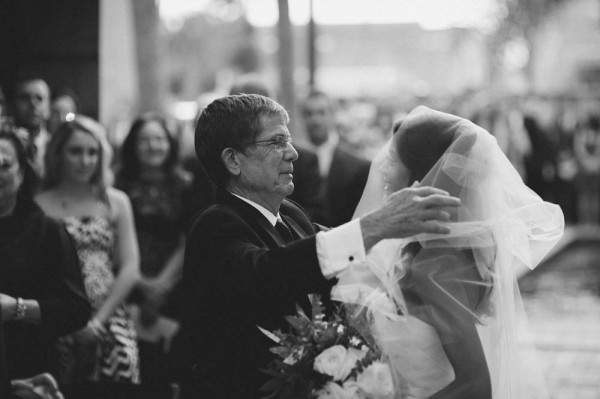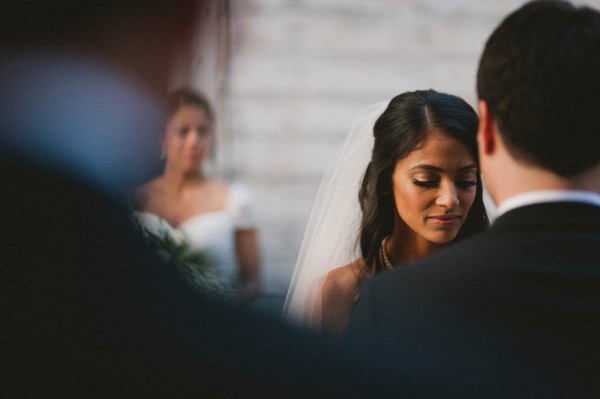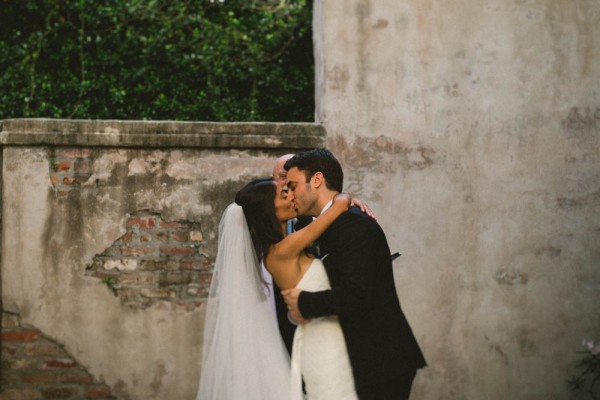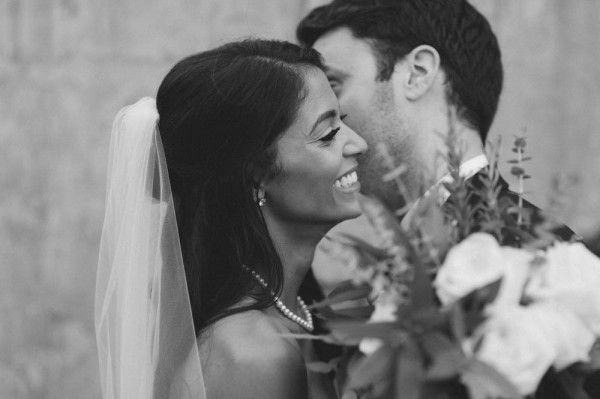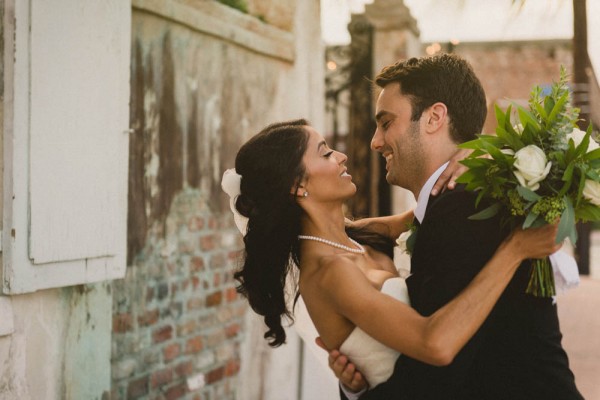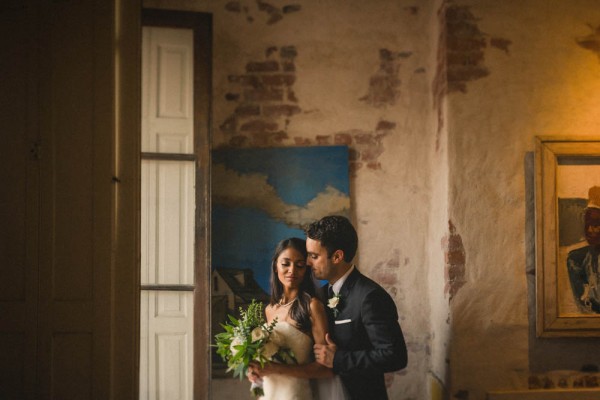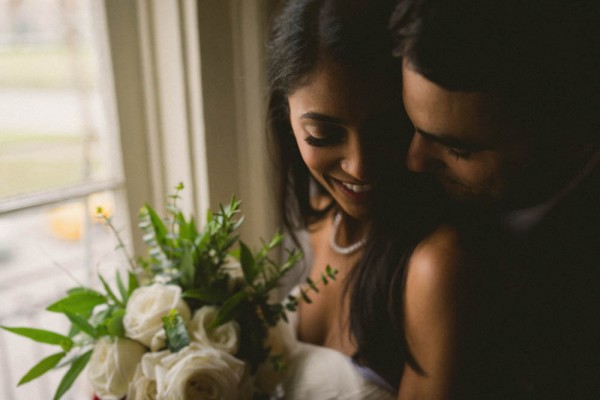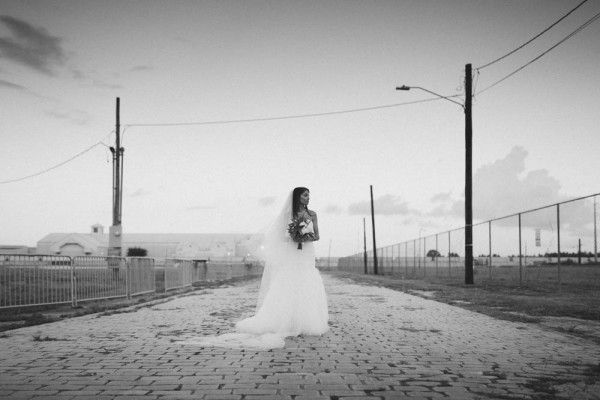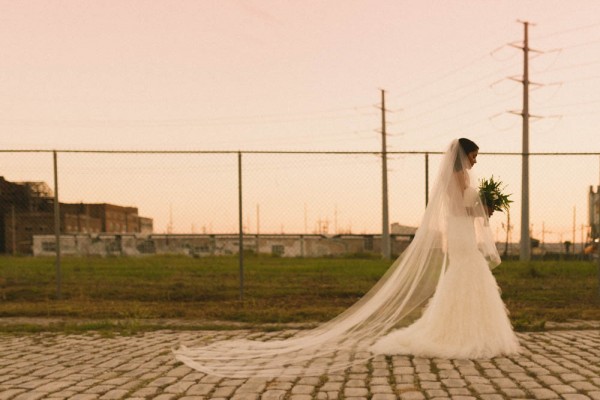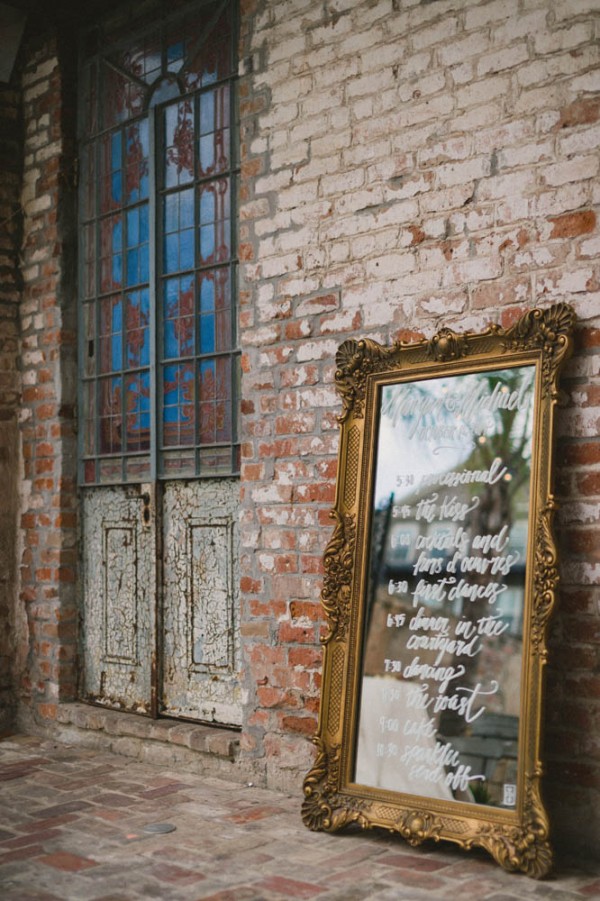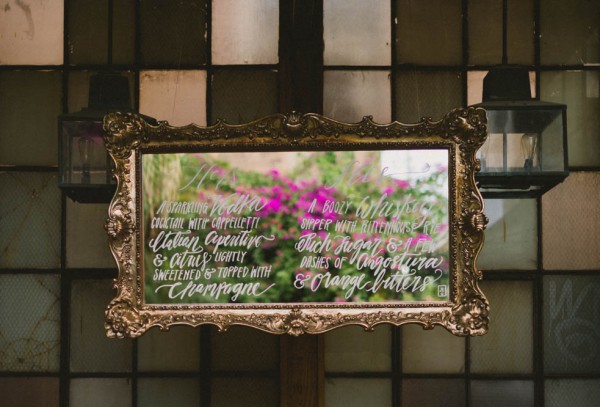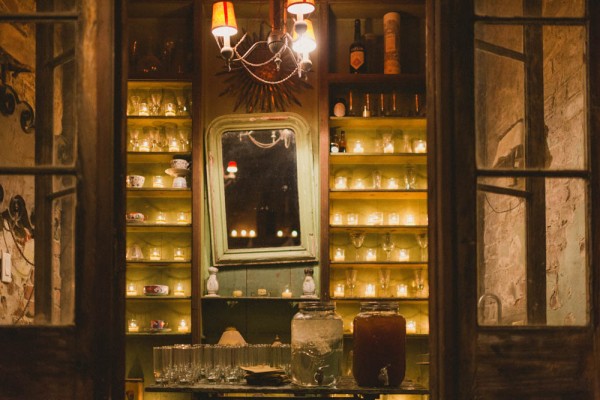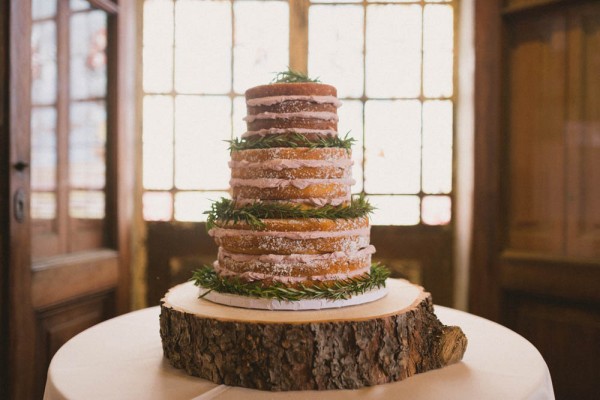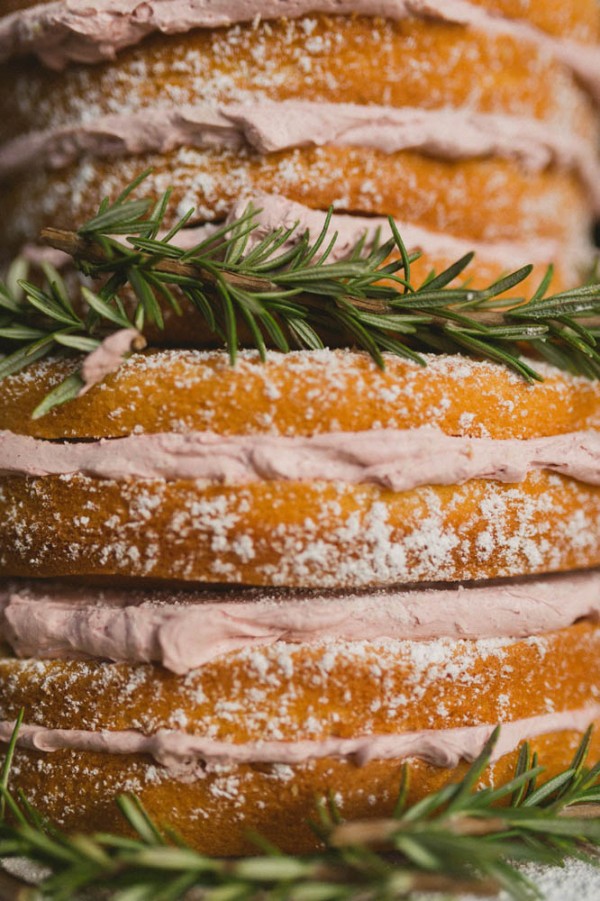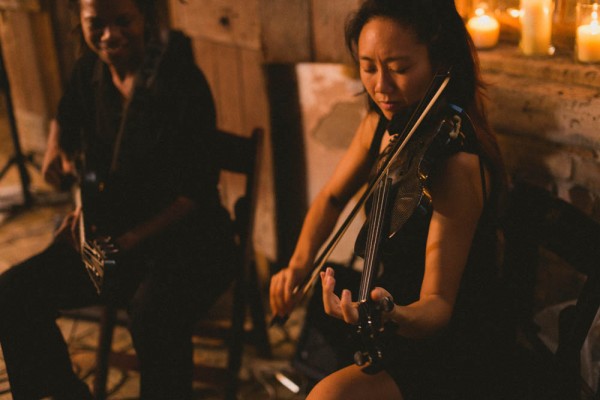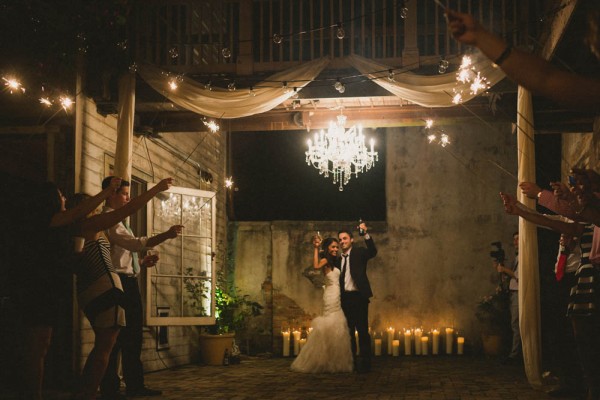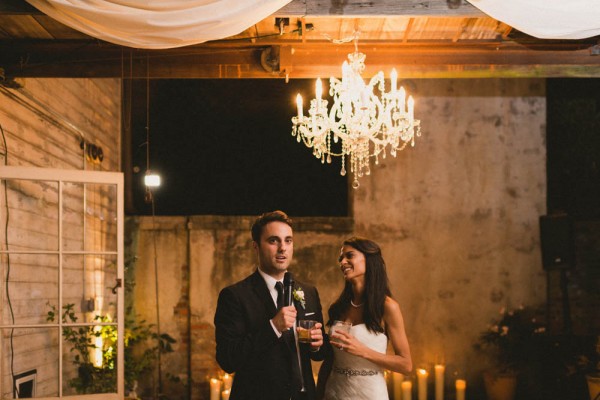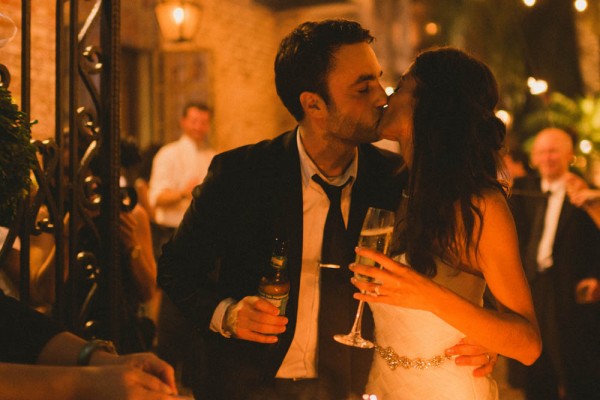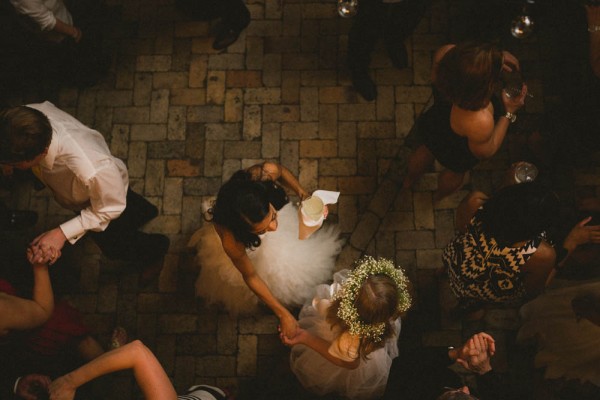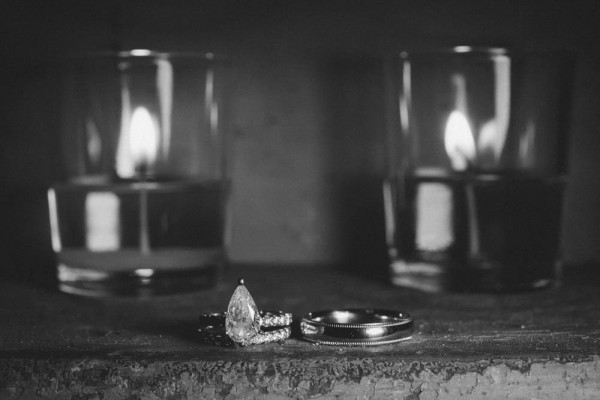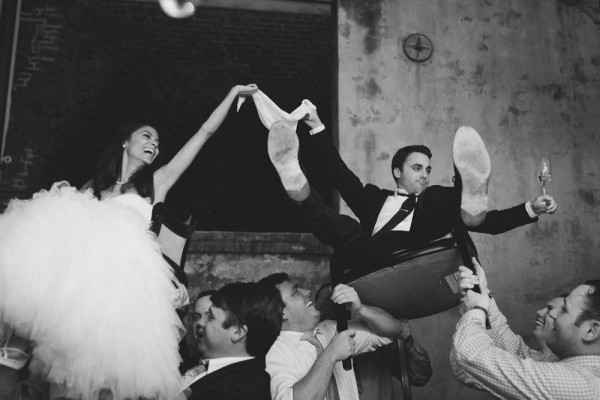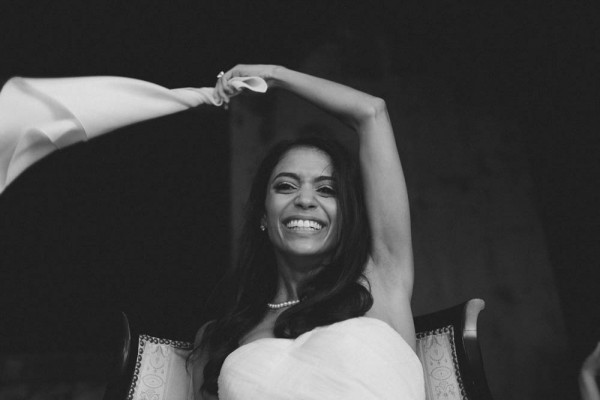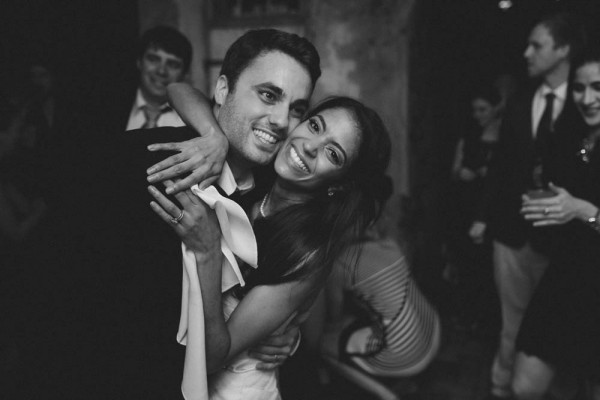 The Moments:
Maryam: "I will always hold dear the moment I walked down the aisle. I love the string arrangement of One Republic's "Preacher," and Trenton Thomas played a beautiful rendition for my entrance. It has played in my head since the wedding and I hope I never lose it. It was this music that played while my father gave me away and I saw my husband for the first time. That is the most precious gift I could receive and I will cherish it always."
Michael: "We decided to bypass the "first look" and save the reveal for the walk down the aisle. The way the venue was setup, she had to walk 20 yards past guests and turn left before she was in my line of sight. As I stood at the alter waiting for Maryam to enter and make the turn, I was surveying the crowd. It was memorable and surreal to see so many family and friends in one place. When her entrance music started, I witnessed those same friends and family rise, and I watched their faces melt when she entered. I still couldn't see her, but knew she looked amazing simply based off their expressions. When she made the left turn into my line of sight, she certainly didn't disappoint. She was stunningly beautiful."
The Couple Recommends: "It is so difficult to say which of our amazing vendors stood out from the crowd as they all were exceptional and helped make the wedding a huge success. Friends and family are still saying how wonderful it was from the unique music selections played throughout the evening to the awesome food and mission behind Liberty's Kitchen.
Words can not express our gratitude for the hard work, energy, enthusiasm, and drive Brooke Casey from Southern Charm Weddings brought to the table to make our wedding day special. After Michael and I got engaged, I wanted to skip over the entire wedding planning process because I was scared we could not live up to others' expectations of what our wedding should be. I was just as happy to have a small ceremony, dinner at a restaurant and call it a night. Meeting with her immediately put me at ease. Her youth and yet wide array of experience assured us that we found the person who's creativity could bring our vision to life, ingenuity to keep us in budget, and sweet demeanor to reassure us that it was all going to be wonderful in the end.
Not only were we looking for photographers that would take incredible photos, we wanted to choose photographers who we liked personally. We knew we would be spending lots of time with the photographers throughout our day, so we wanted to pick someone who we gelled with. Jamie and Heather of Dark Roux were the perfect fit. We instantly connected, and they completely put us at ease, which is evident in the final product. Because we meshed so well, Jamie and Heather suggested shots that we would not have thought of, but we are glad they did as all the shots were incredible. We couldn't have selected a more perfect pair to capture our wedding day. Each photograph is a true moment frozen in time and at any moment we can pick up right where we left off. It's rare to find photographers like Jamie and Heather that disappear into the background, and yet are still present to capture sweet moments that you can play over and over every time you look at their photographs."
The Wedding Team:
Photography – Dark Roux Photography
Event Planning – Southern Charm Weddings
Venue – Race & Religious
Floral Design – Poppy & Mint
Catering – Liberty's Kitchen
Cake – Sweet Life Bakery
Mixologist – Mark Schettler
Officiant – Joe Pitzer
DJ – Aaron Lane
Live Band – Tanya & Dorise, Trenton "T-Rey" Thomas
Videography – Brock Gomez Productions
Makeup Artist – Ashley Sievert Beauty
Wedding Dress – Oleg Cassini via David's Bridal
Bridesmaids' Apparel – Shein Dress
Groom's Apparel – Theory Suit
Rentals – Your Event Delivered
Candles & Décor – Firefly Ambiance
Transportation – Alert Transportation
Rings – Hiller Jewelry
Thanks to Dark Roux Photography for sharing Maryam and Michael's classic New Orleans wedding. For more historic venue inspiration, check out Maddie and Colin's Minnesota wedding at Mill City Museum.