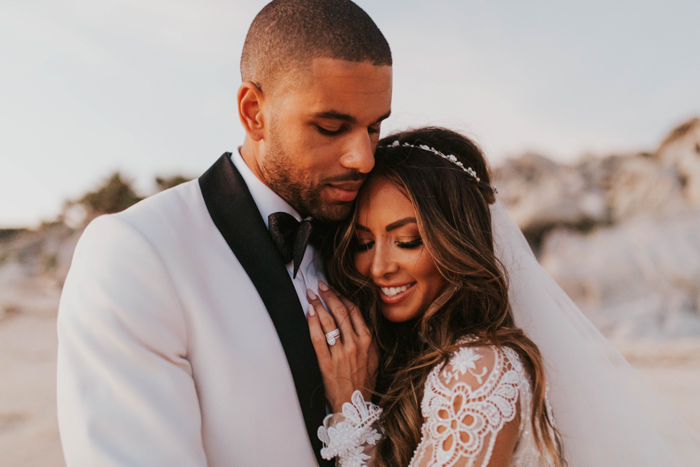 Shay and Justin tied the knot with a romantic and emotive ceremony at The Cape Hotel in Cabo San Lucas! If you love all things glam, you're going to obsess over Shay's lacy, open-backed Galia Lahav gown and her husband's dapper look from The Black Tux. We're tearing up over the sweet, emotional moments Asha Bailey Photography captured of this couple's ceremony that overlooked the picturesque waters of Cabo. For lovers of destination weddings and beach babe vibes, this day is for you!
The Couple:
Shay & Justin
The Wedding:
The Cape Hotel, Cabo San Lucas, MX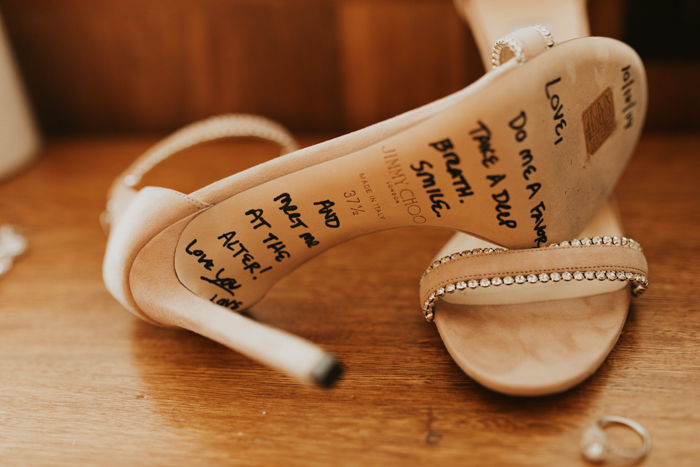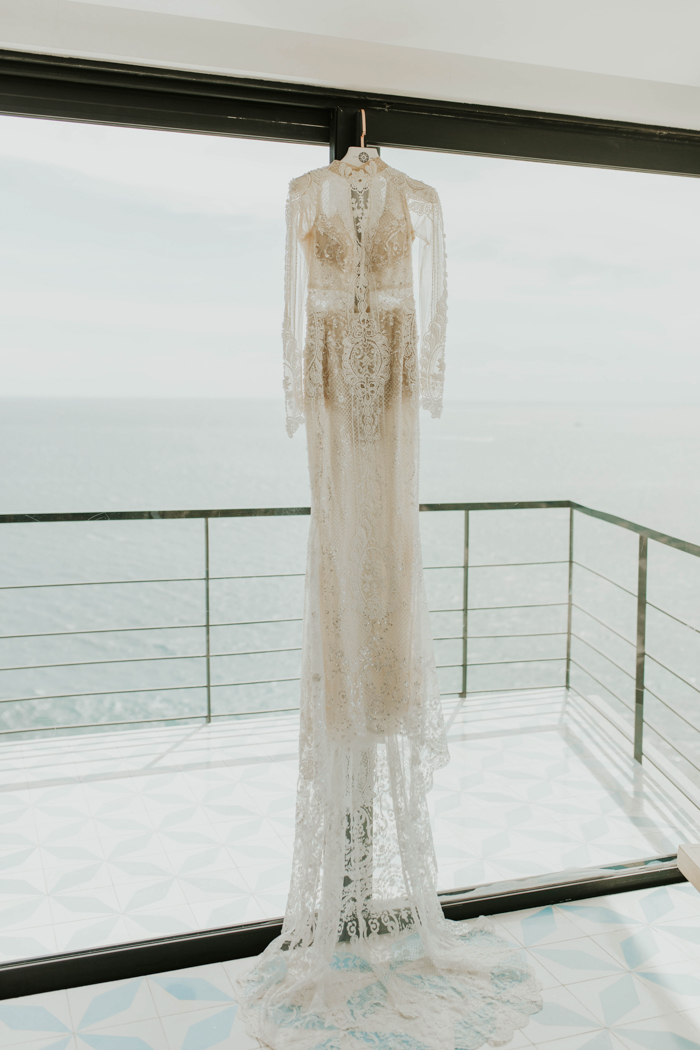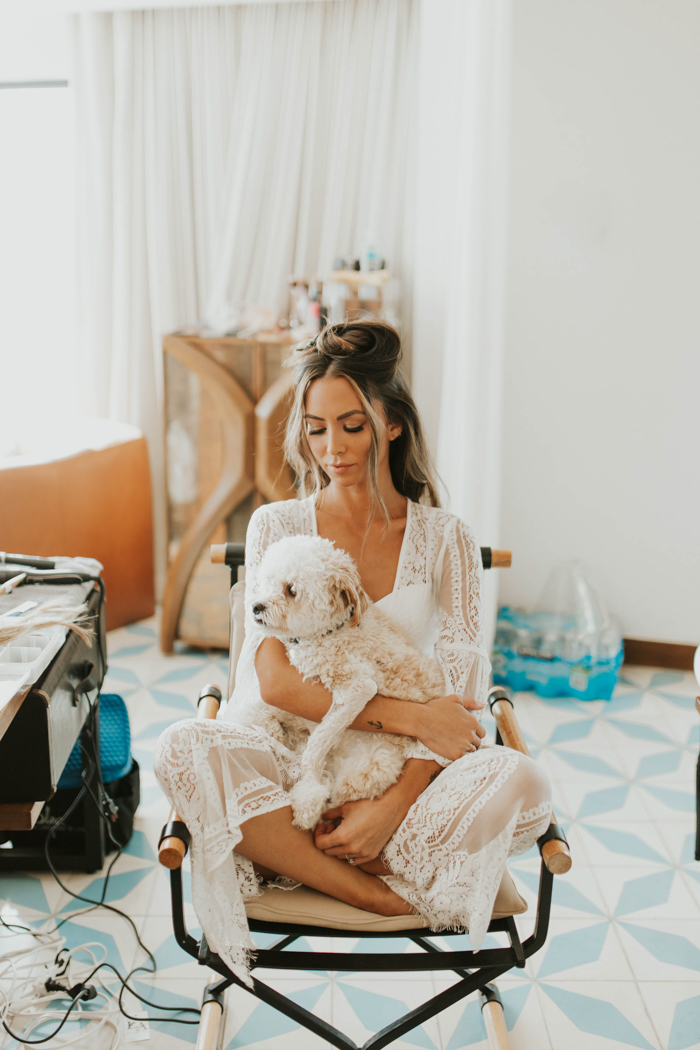 We exchanged letters to each other prior to the wedding and without knowing we both had planned surprises for each other throughout the ceremony.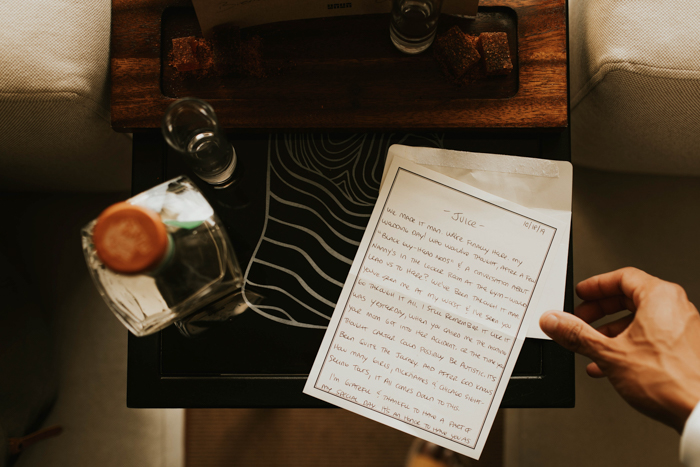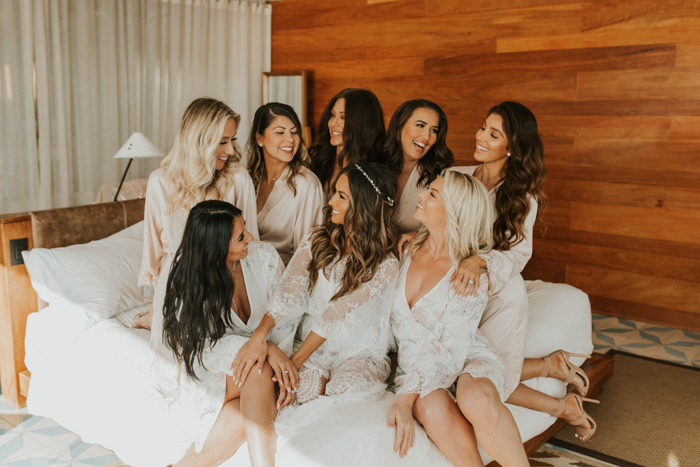 RECOMMENDED READING: Adorable Bridesmaids Robes for Your Best Girls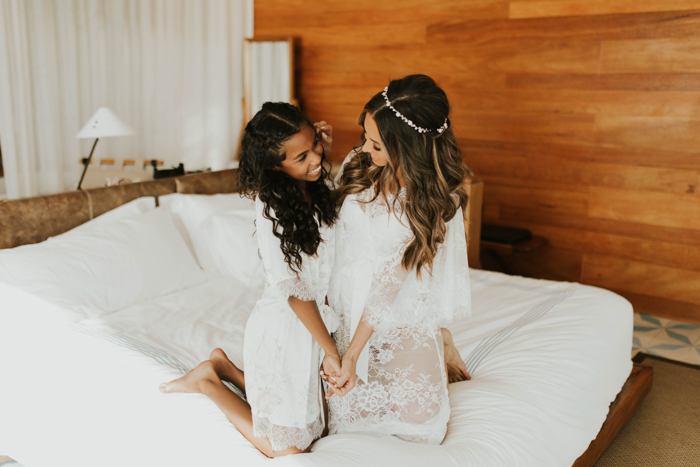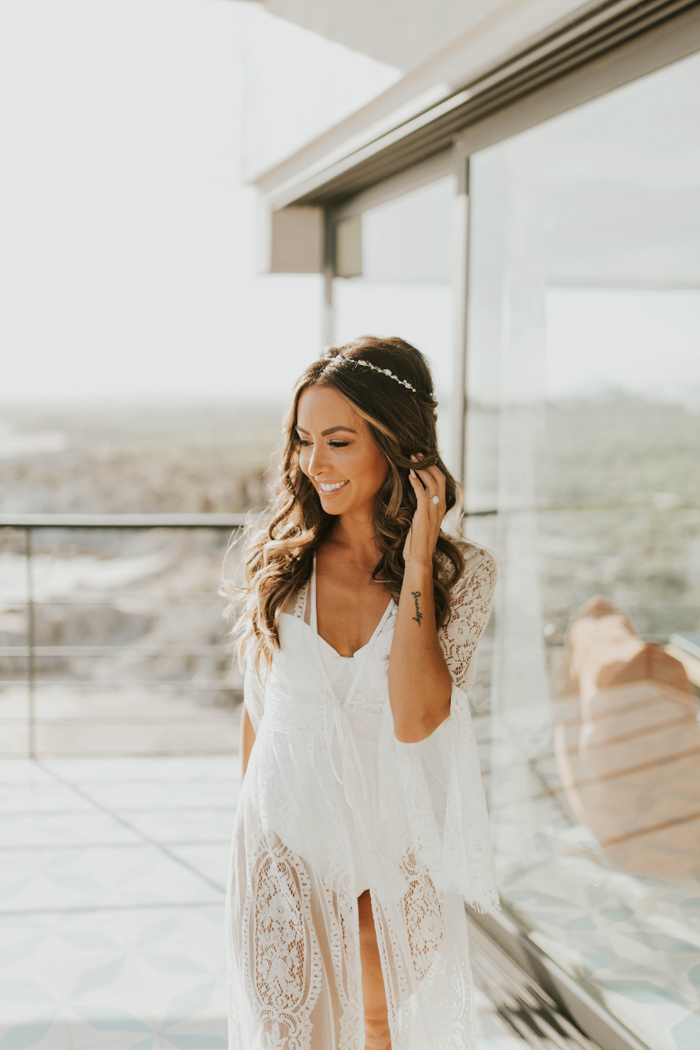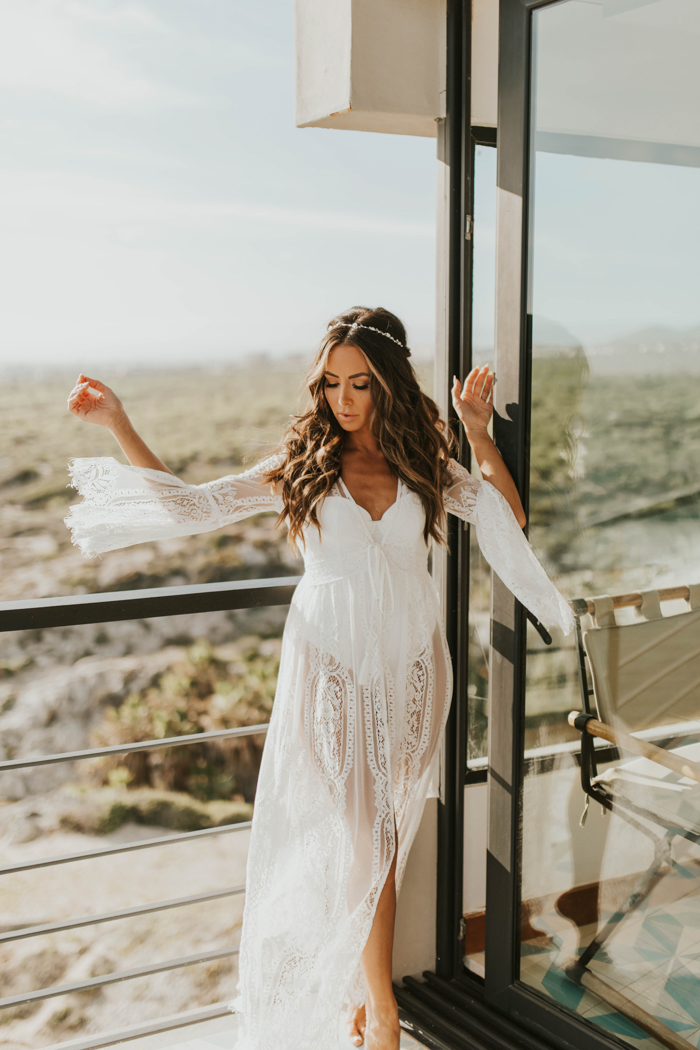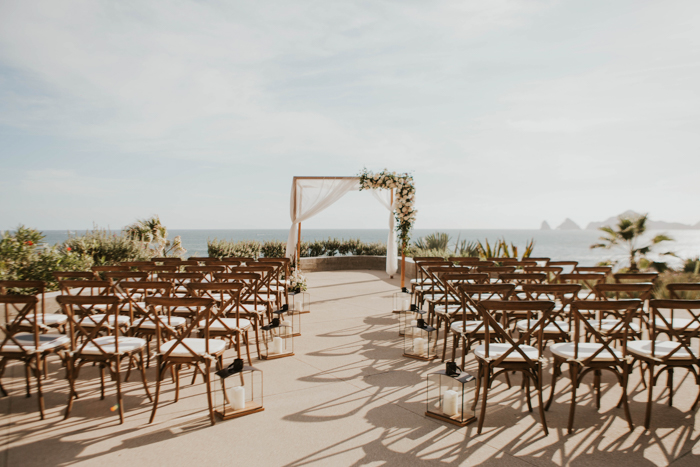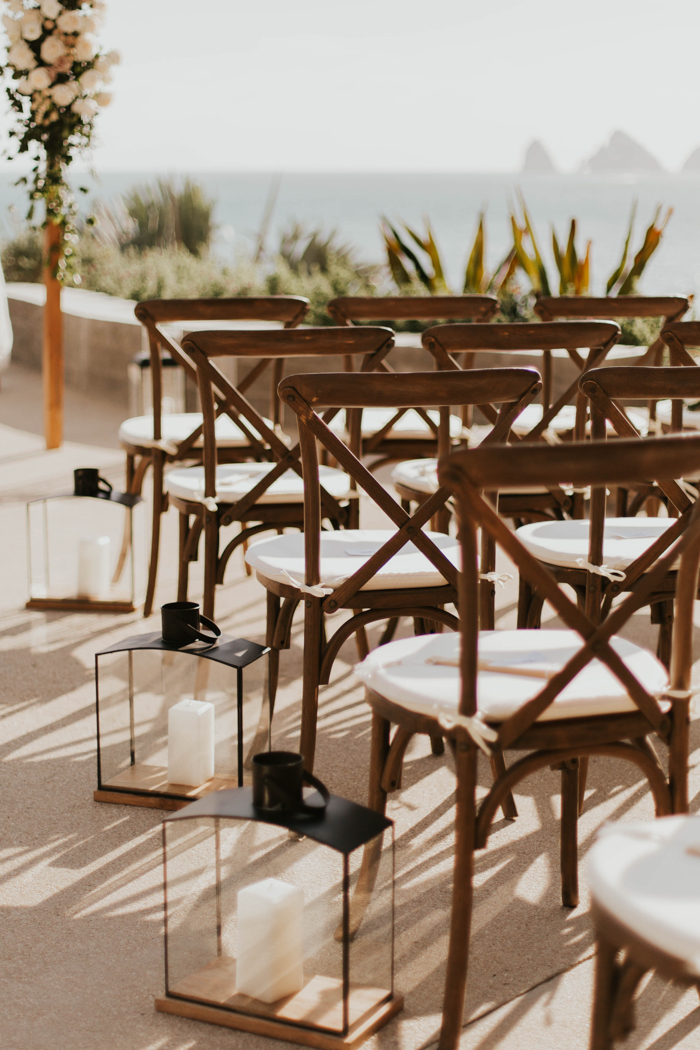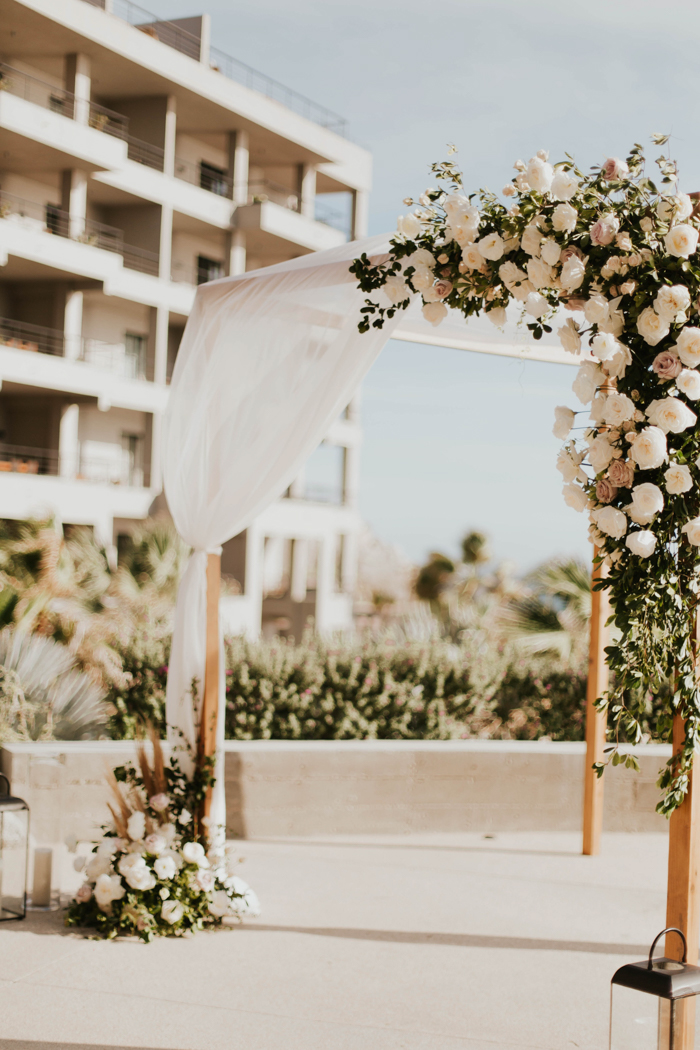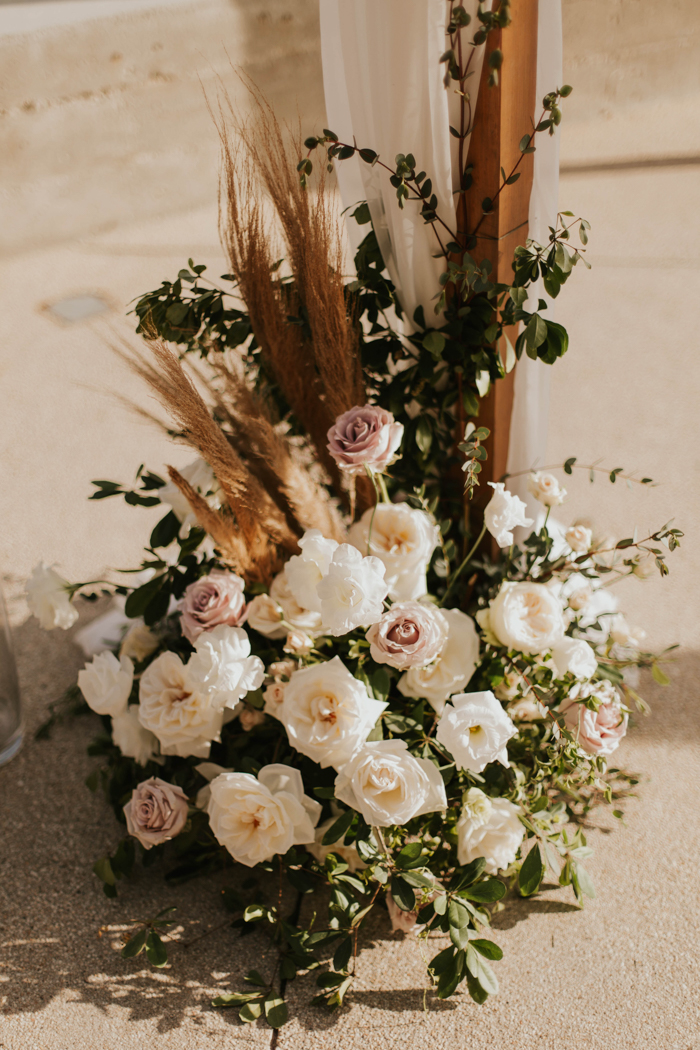 We wanted a very intimate and romantic vibe. My husband created a mood board and we worked very closely with our wedding planner and florist to create exactly that using a soft color scheme of white, champagne and a light blush. Every single detail was thoroughly thought out.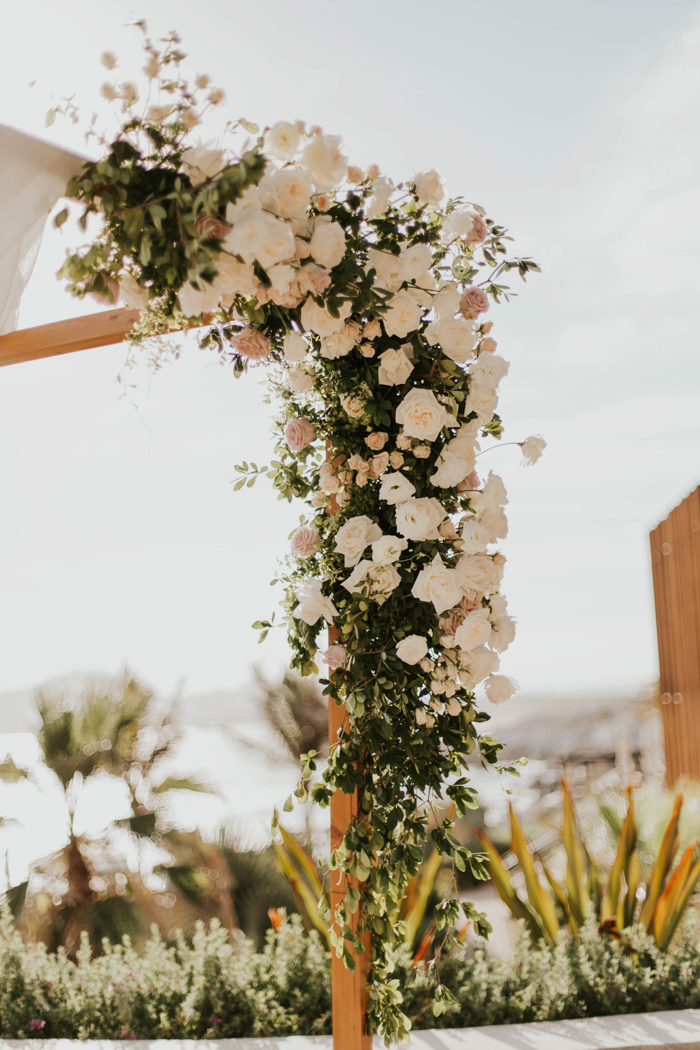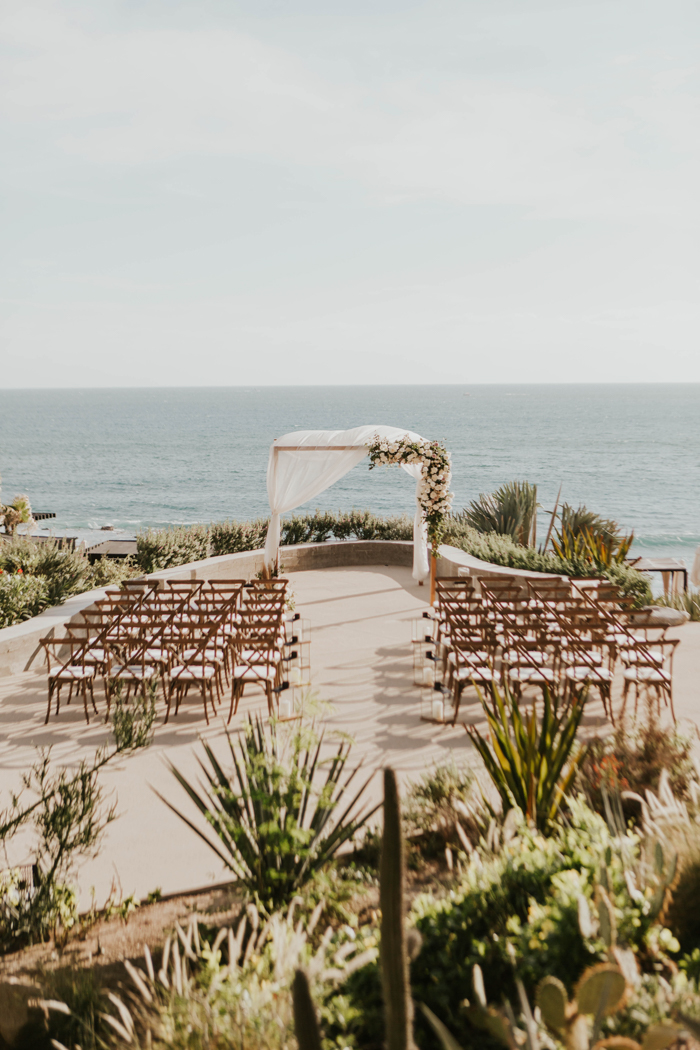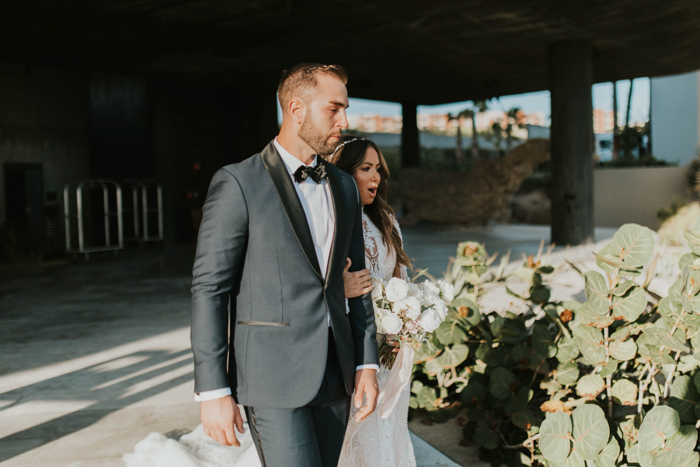 I would have to say my favorite moment was when I realized the person playing the saxophone as I walked down the aisle was MY SOON TO BE HUSBAND! That was a moment for everyone cause NO ONE but the wedding planner and photographer knew. I had never seen him play until that moment. In fact, the last time he played was probably about 20 years ago. He had discretely been taking private lessons for the past 8 months. The song he played was "Always Remember Us This Way" by Lady Gaga.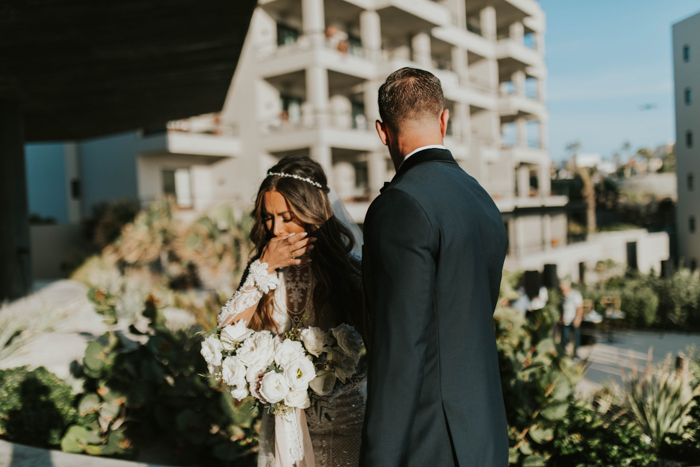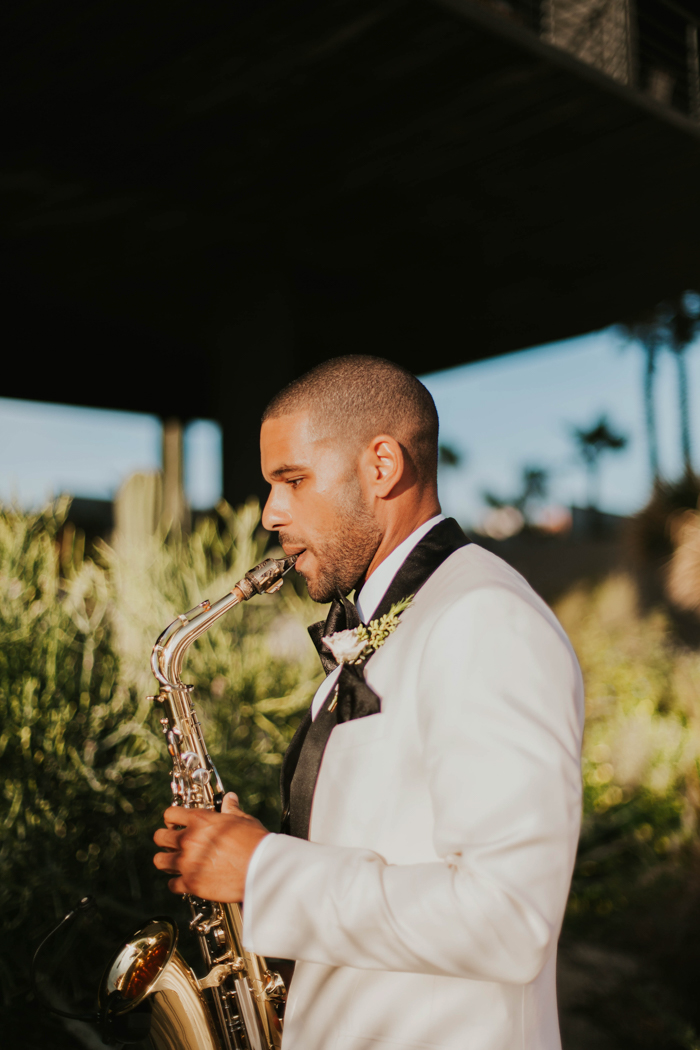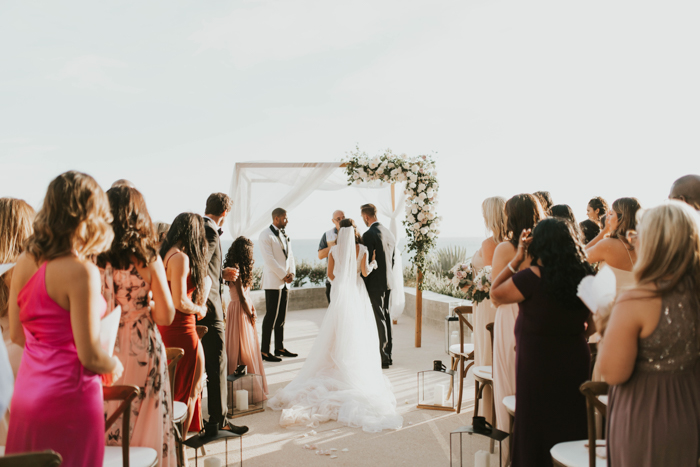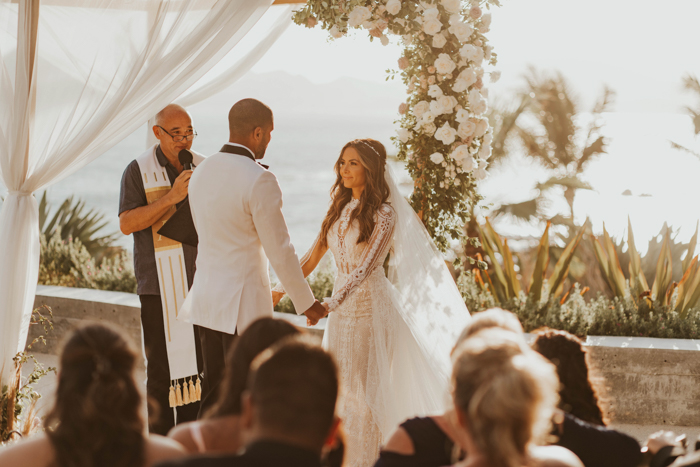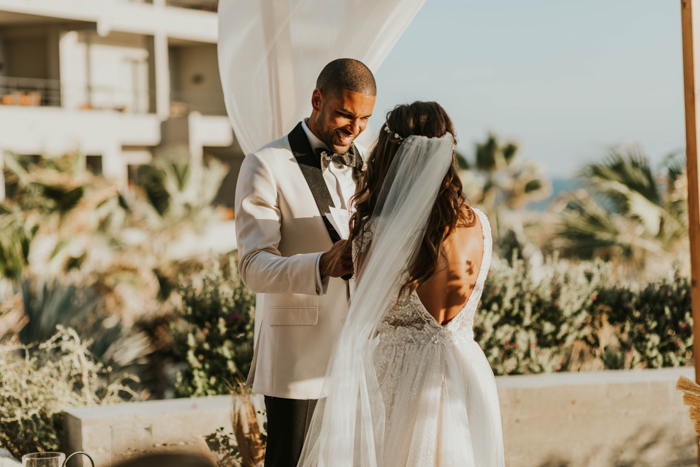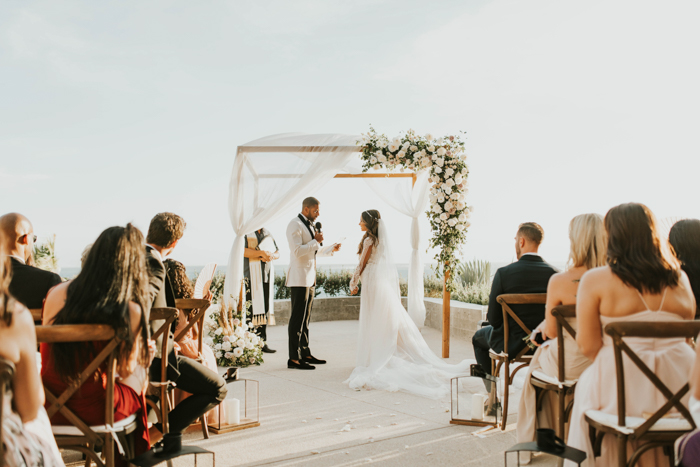 We wrote our own vows and had a very custom ceremony. We are both Christian so we did incorporate that into our ceremony but we also added some personal touches. I surprised my husband with a couple readings, the first was his youngest niece, she read, "Love is the Most Incredible of All Experiences that Touch our Lives". The other was with both of our moms; they went up together and read a Corinthians reading. The last was with his oldest niece who read "The Art of Marriage" By Wilferd A. Peterson. Each reading was done separately throughout the ceremony and not back to back.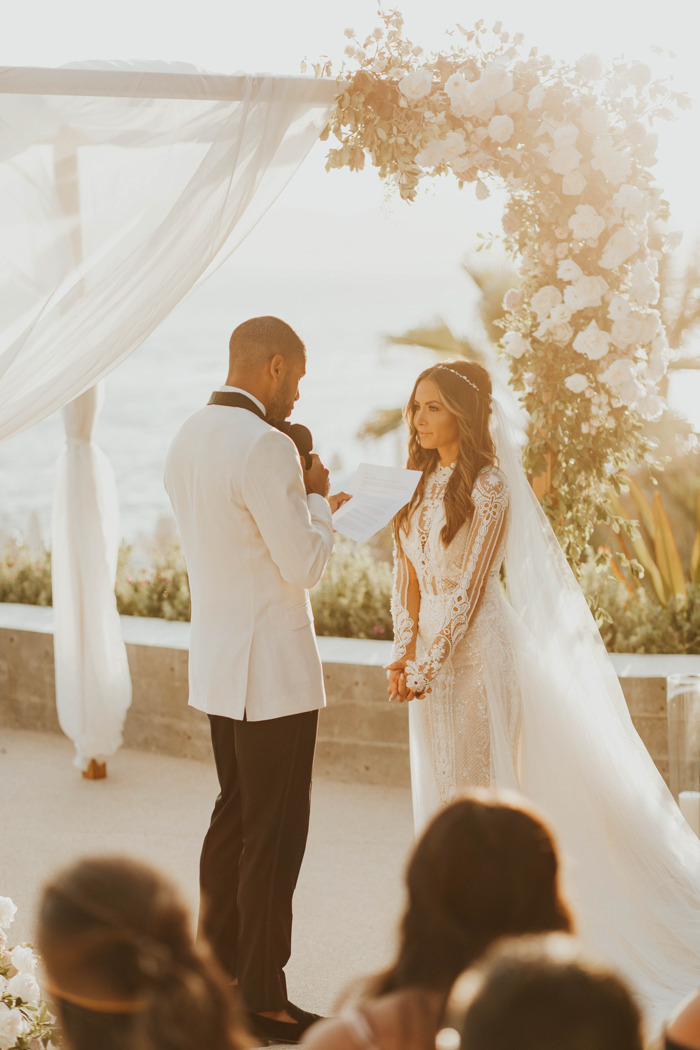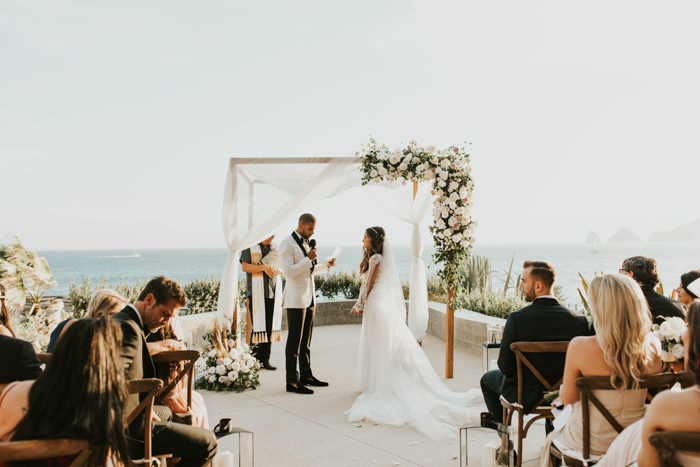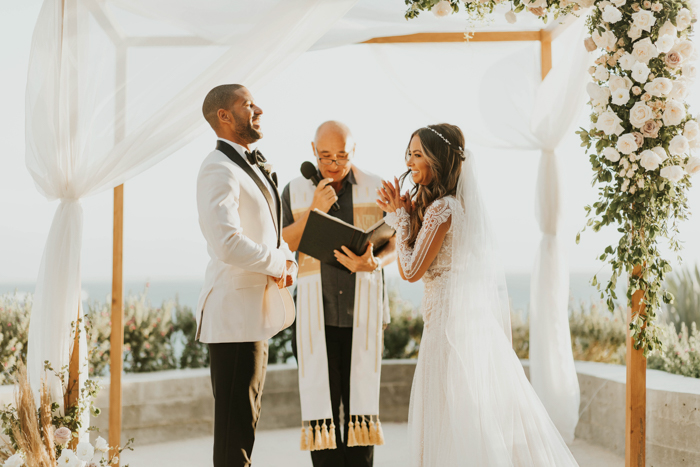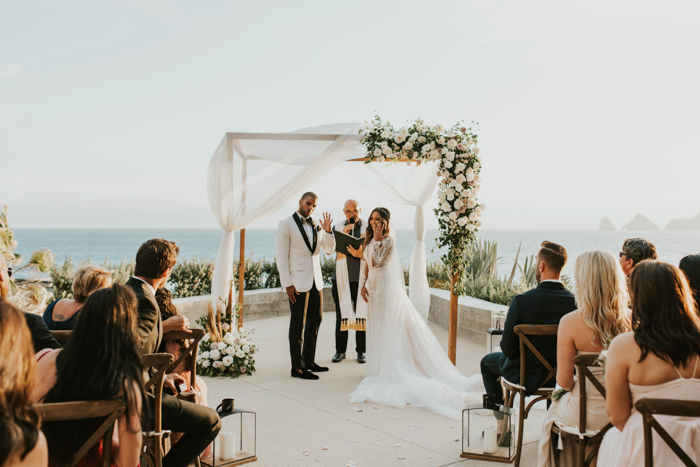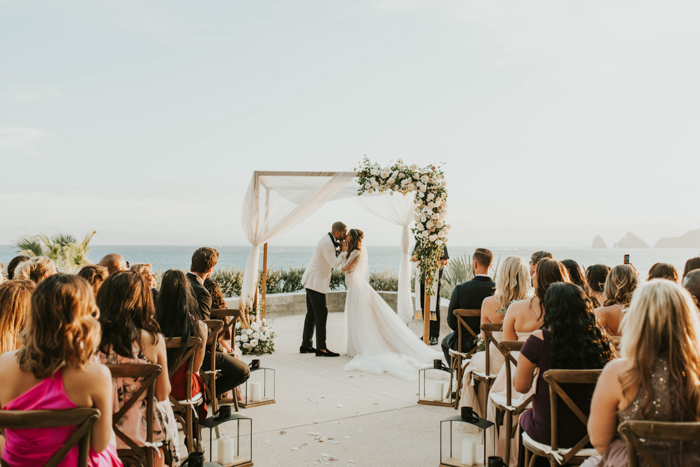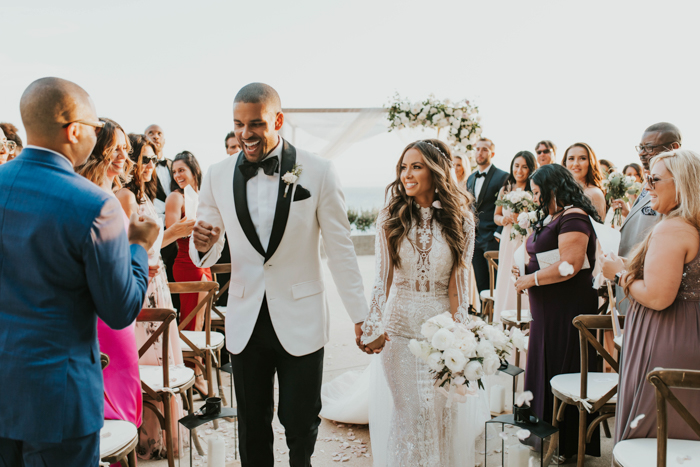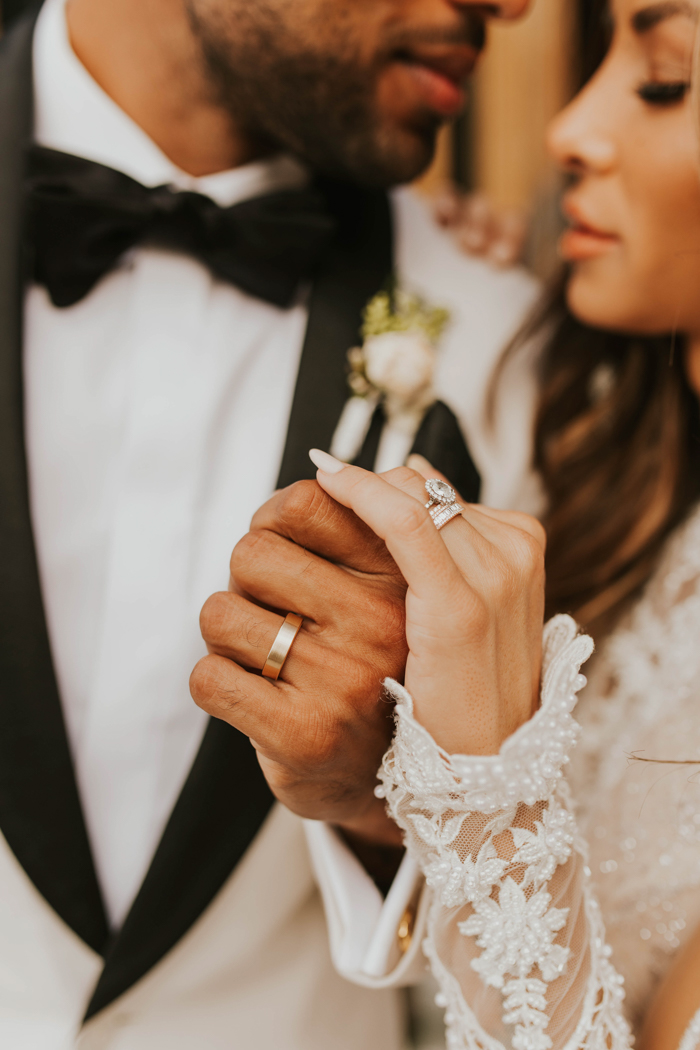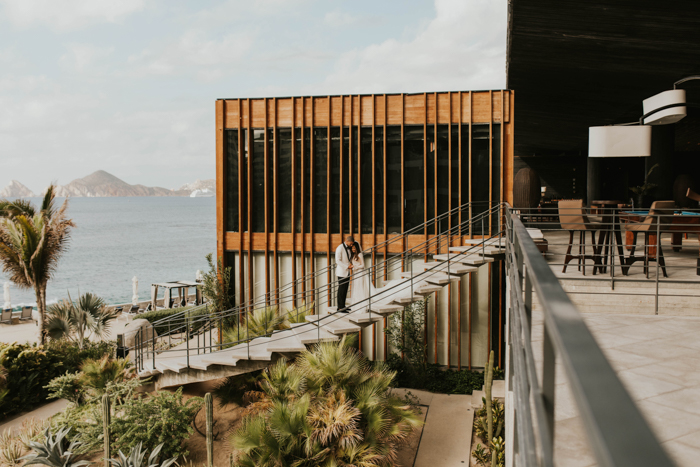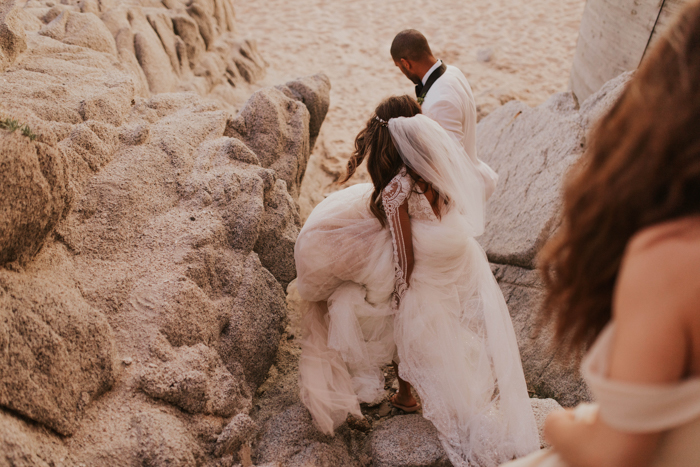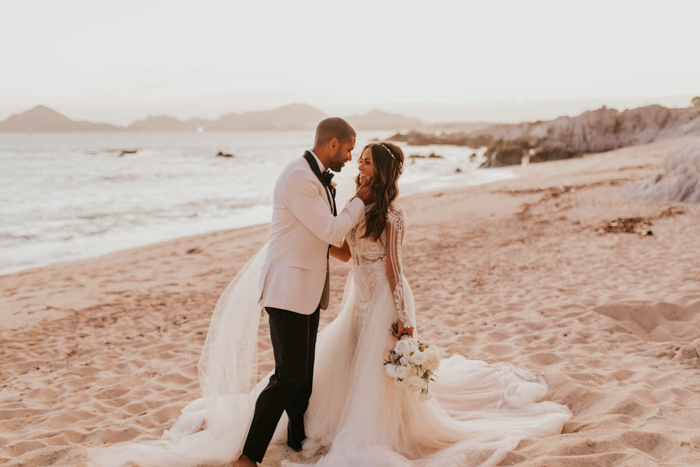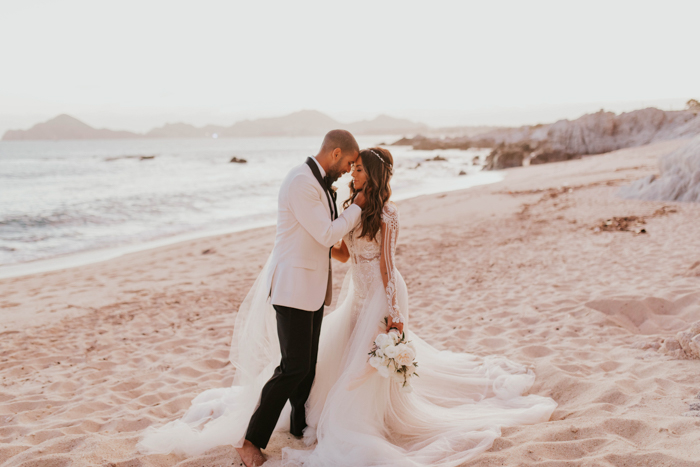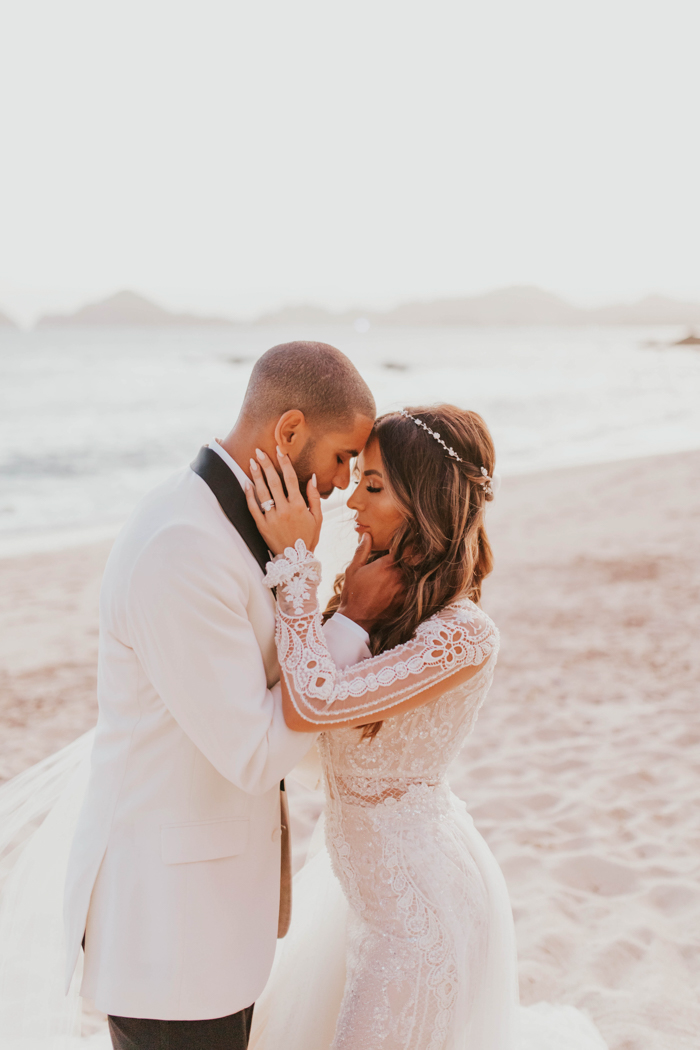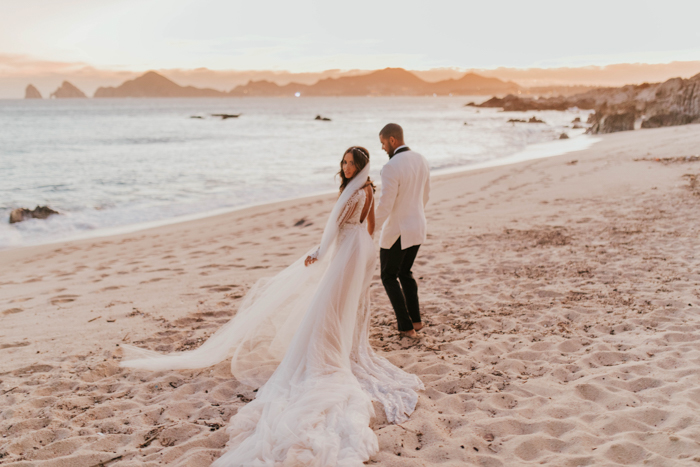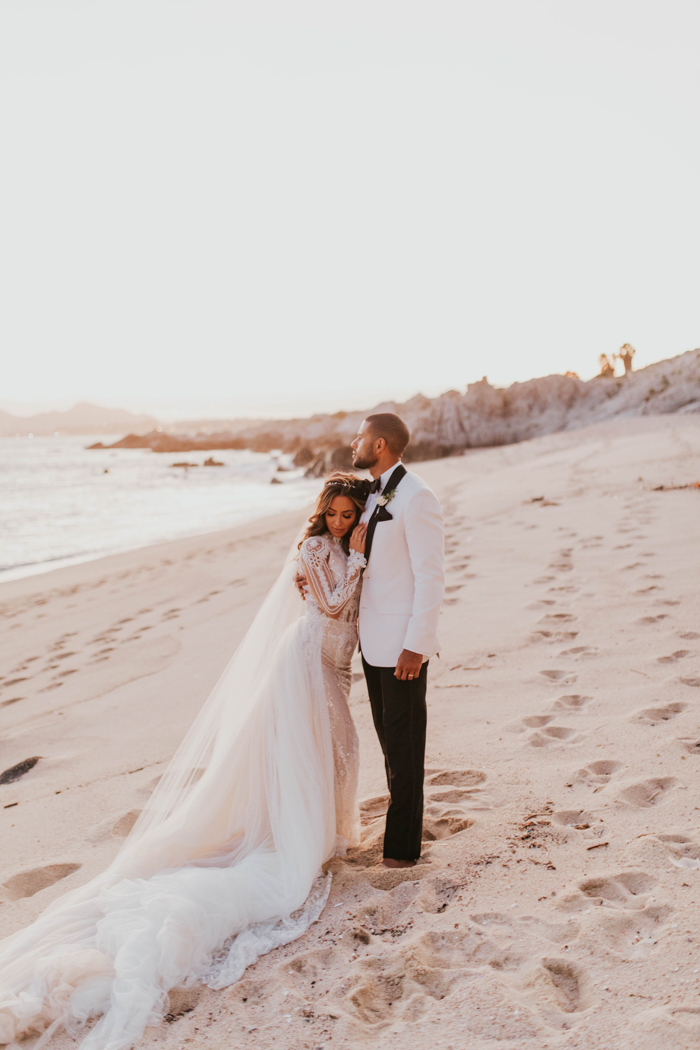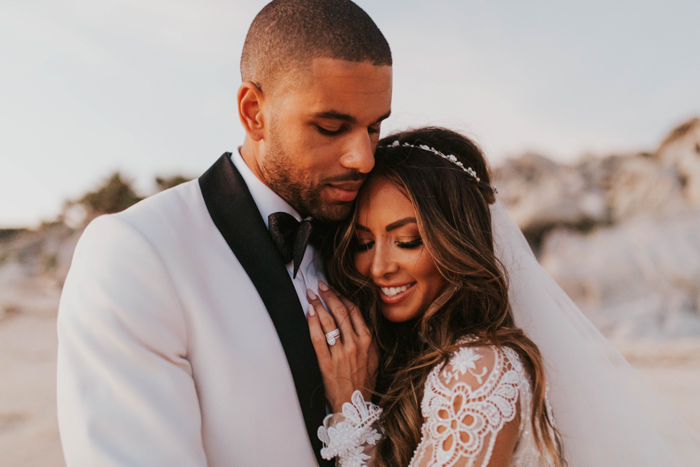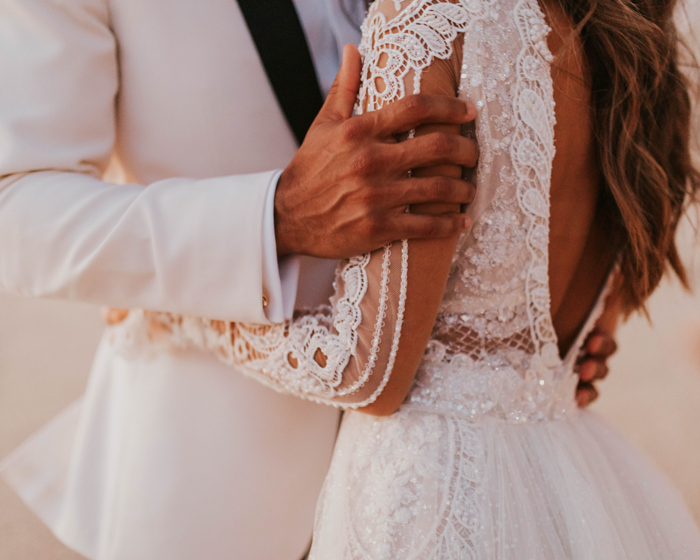 I really wanted something elegant and timeless. I chose a long sleeve Galia Lahav custom gown and I added a long half skirt train for the ceremony. I LOVED the lace detail and having long sleeves and a slightly open back was a MUST HAVE for me.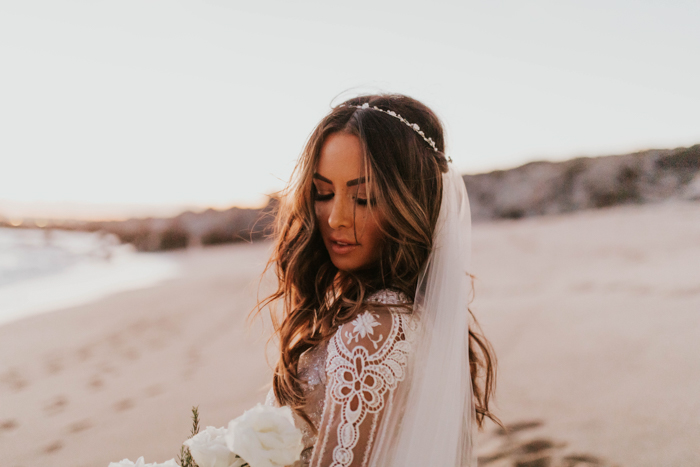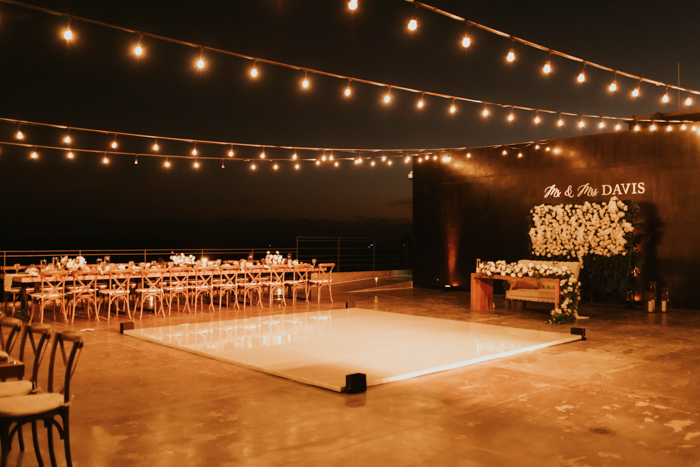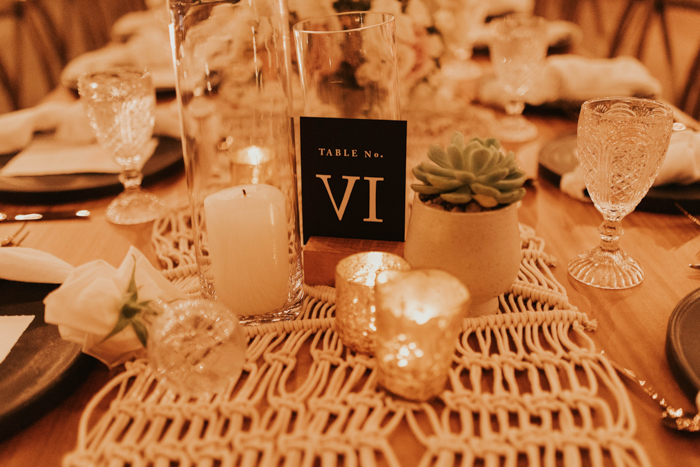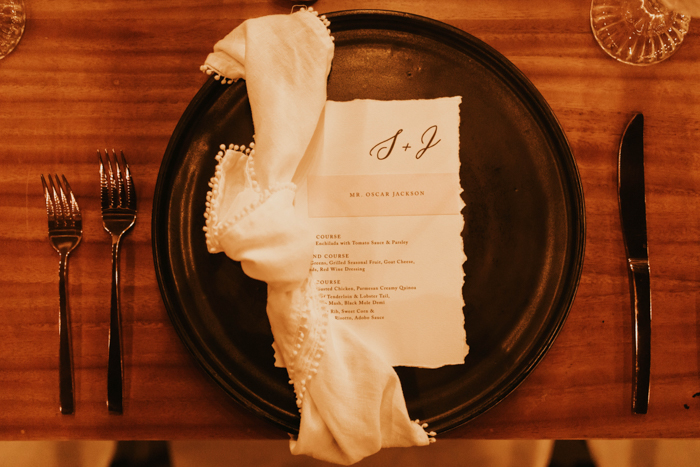 Our wedding planner, Pamela, was AMAZING and such a tremendous help in every way possible. Both my husband and I are very particular but she really listened to what was important to us and did such a great job matching us with the best vendors based on who we are and the style we had in mind. As much as we wanted a destination wedding it was a challenge to not be as "hands-on" as we would of liked but we were quite impressed with Pamela's ability to achieve all that we wanted our wedding to be and more.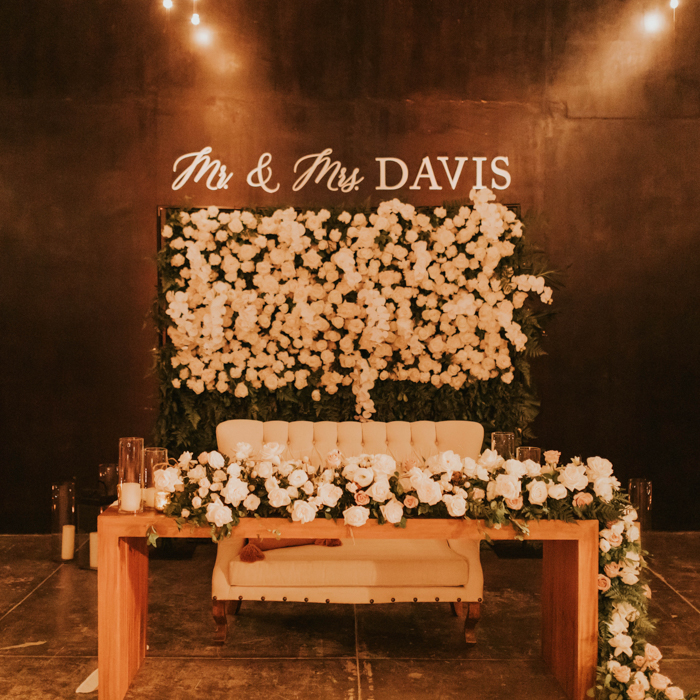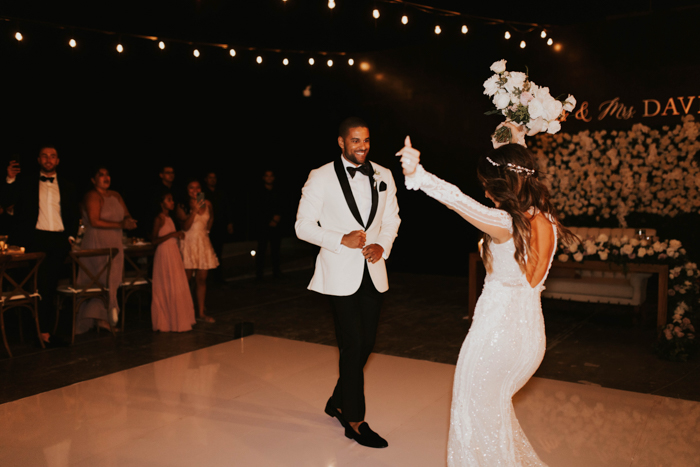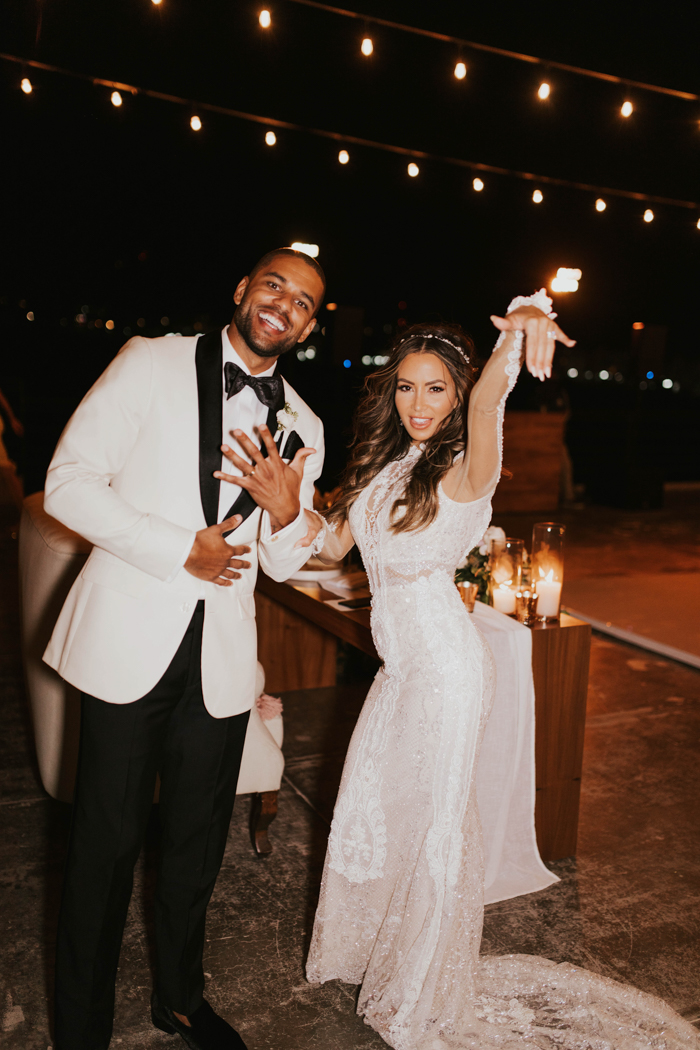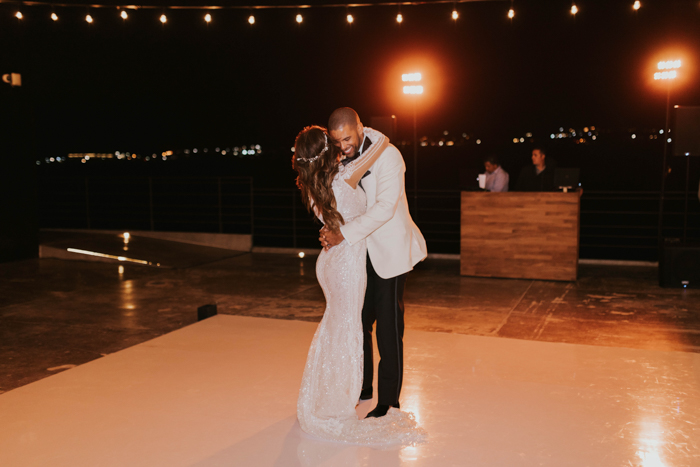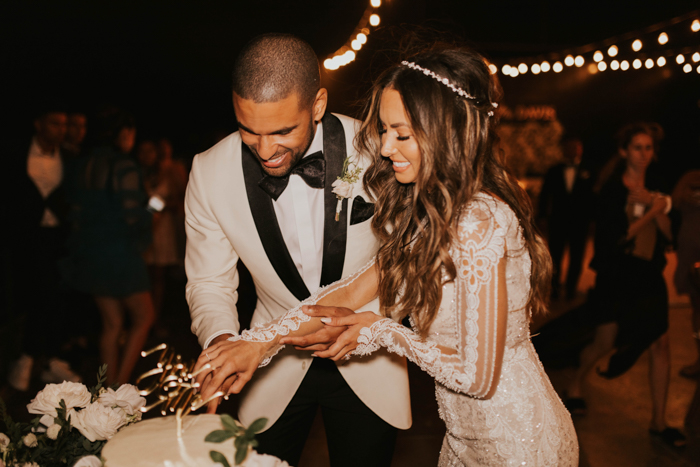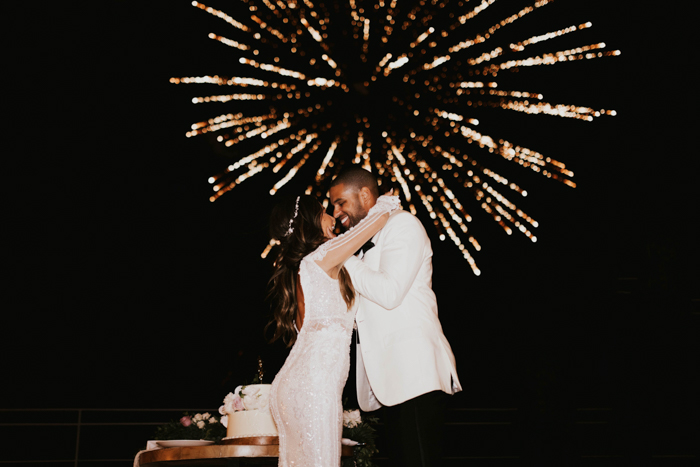 Congratulations, Shay and Justin, and many thanks to Asha Bailey Photography for sharing their intimate day at The Cape Hotel with Junebug! Wanting to see more of this venue's beauty?
RECOMMENDED READING: Modern Cabo San Lucas Beach Wedding at The Cape Hotel