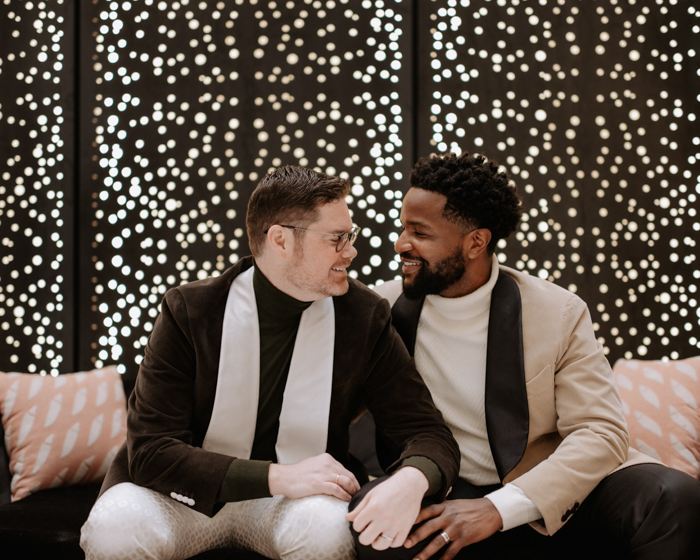 Eric and Ryan reimagined traditional practices and created a celebration filled with playful nods to their love story—showcasing them in the details of their intentional and glam restaurant wedding. From the completely personalized ceremony to the show-stopping complementary suits and stylish moccasins, their wedding was meaningful, fun, and unforgettable.
They chose a venue known for its food and signature drinks, the best gluten-free cupcakes in town, and impeccable cozy, romantic interior.The Copper Hen in Minneapolis was the perfect venue for their big day. The DIY decor added character and charm to the already gorgeous space. Plus, the custom swag bags were a very thoughtful finishing touch!
Josh Olson did an amazing job capturing every beautiful moment. If you're considering a venue with lots of personality, keep scrolling to score insightful tips and get inspired by this glam restaurant wedding.
The Couple:
Eric + Ryan
The Wedding:
Minneapolis, Minnesota, United States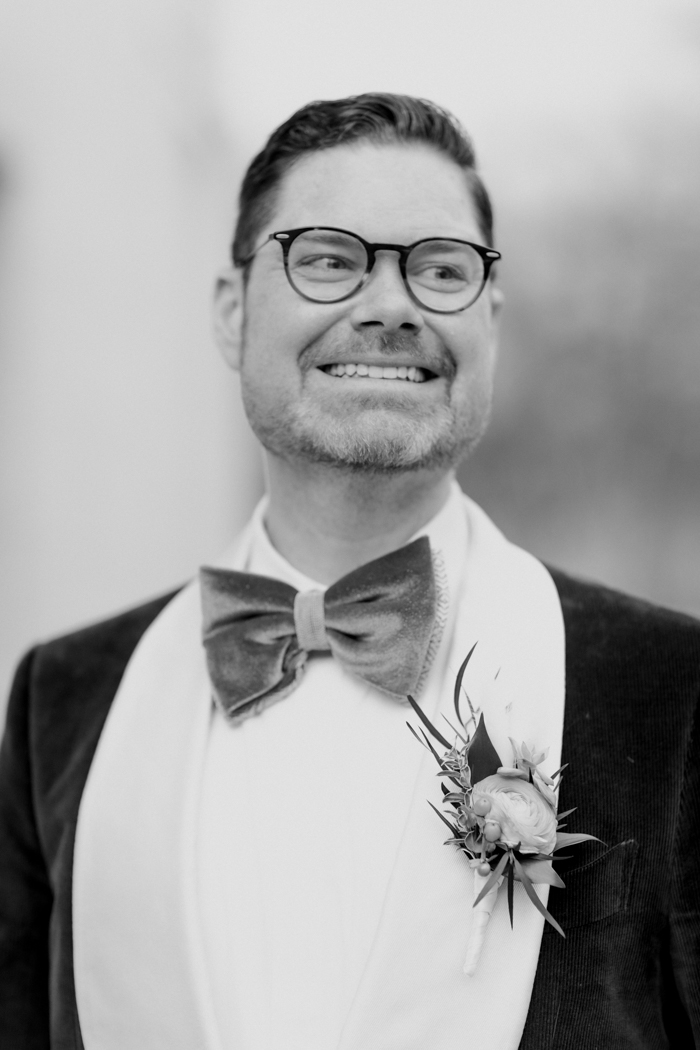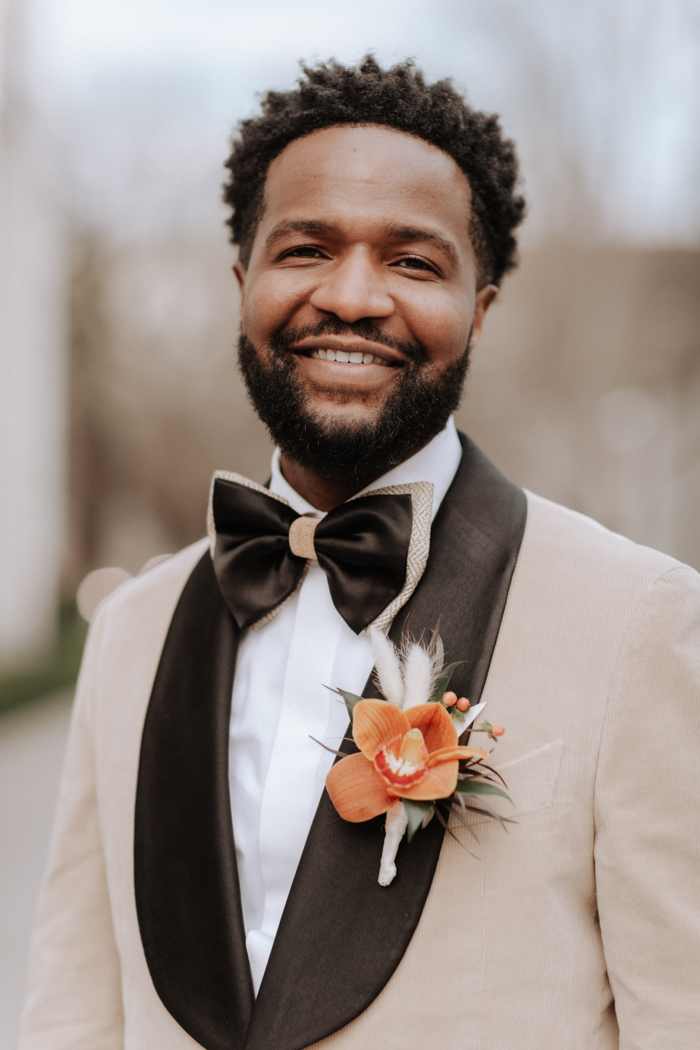 Choosing The Copper Hen For Their Glam Restaurant Wedding
We wanted a place where we could have the ceremony and reception to avoid travel and downtime for our guests. Earlier that year we went to brunch at the Copper Hen for Ryan's birthday, and well into the bottomless mimosas, Ryan looked around and proclaimed that "this would make a great wedding venue." Turns out, they do lots of weddings!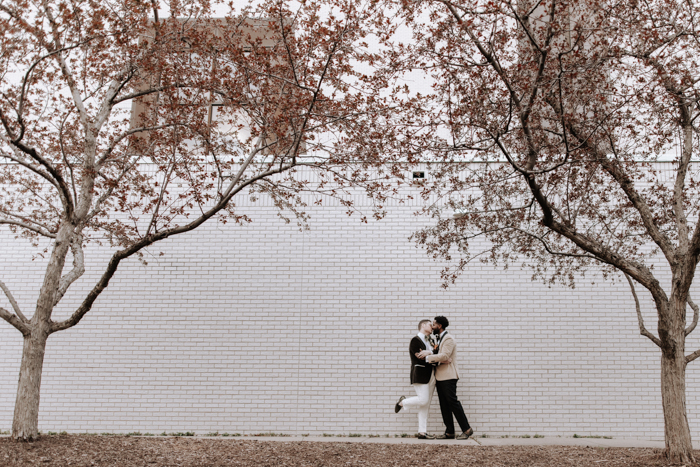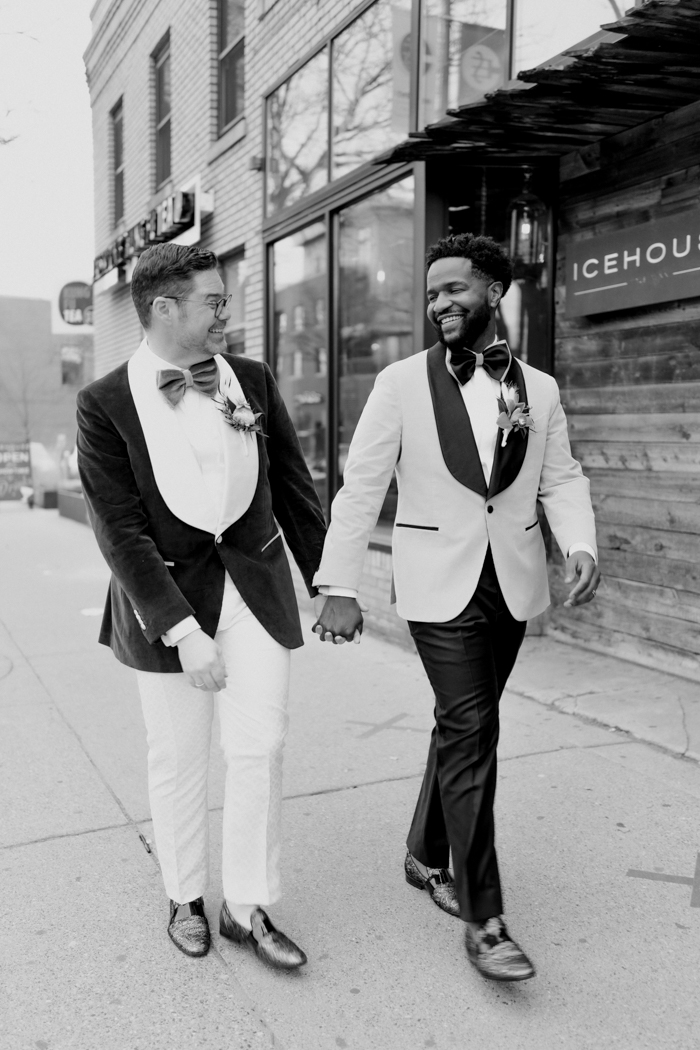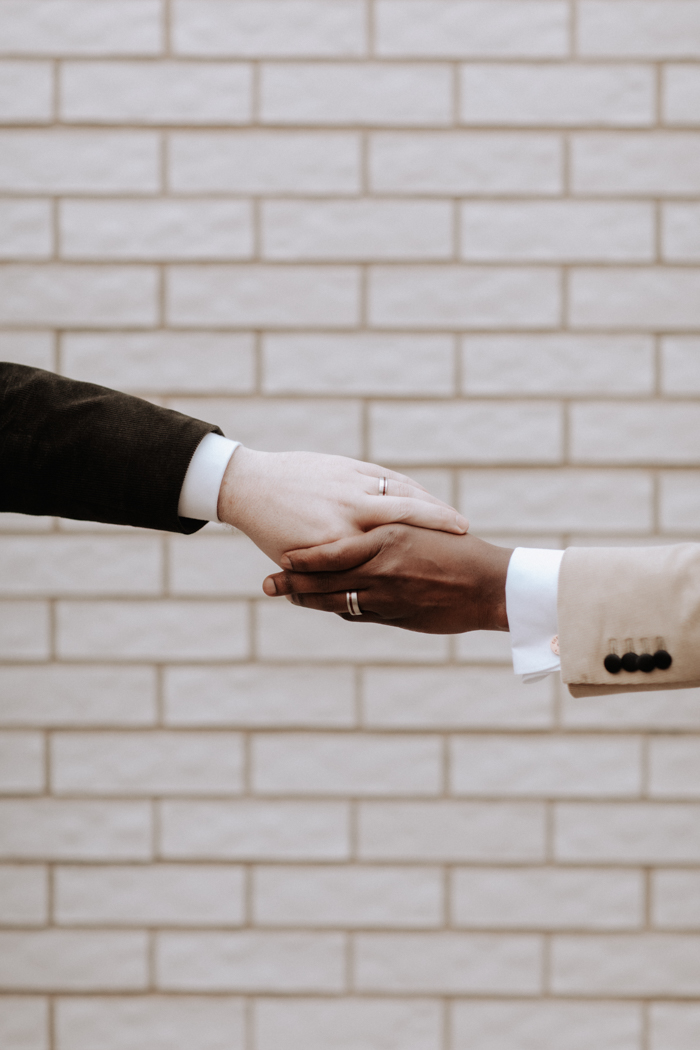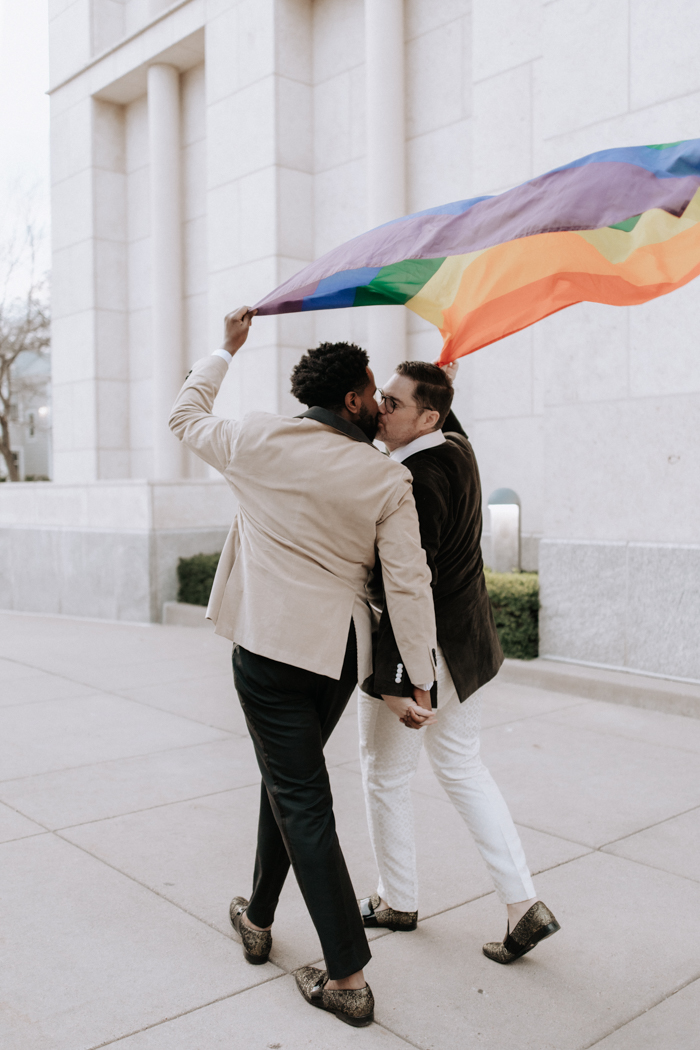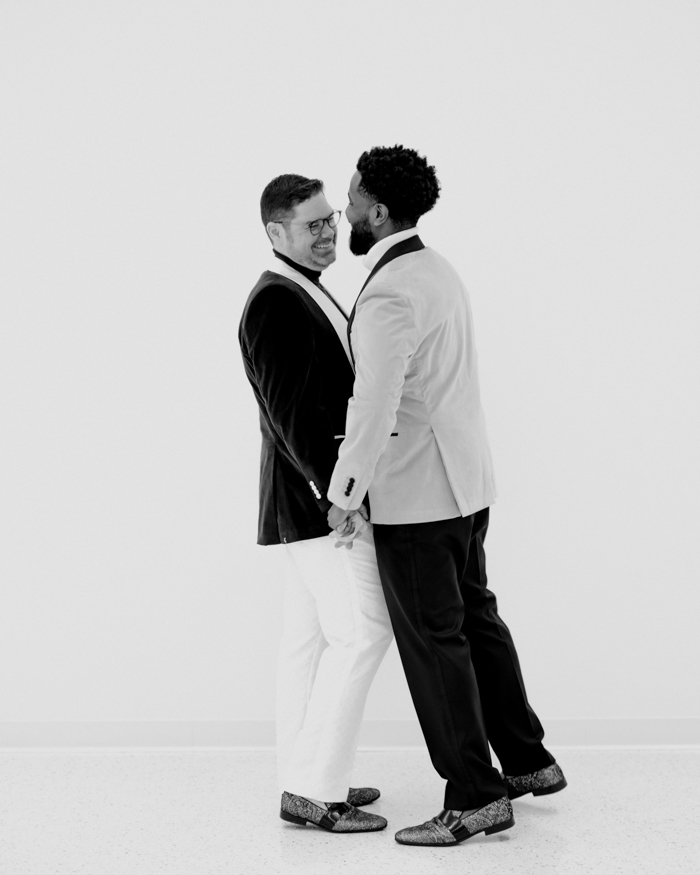 Personalized Wedding Ceremony And Touching Tribute
We spent a lot of time focusing on the details of the wedding ceremony—the liturgy, the readings, and the songs. Even our unique unity ceremony where glass shards were used to create a beautiful vase, which was something we did as one of our early dating activities. And calling attention to our lost loved ones by lighting a candle among their remembrance photos. The one part of the ceremony that stands out are the customized vows that we wrote for the other and when Eric broke out into a song that meant so much to Ryan as a child. We're proud of how everything came together and how well received it was by our loved ones.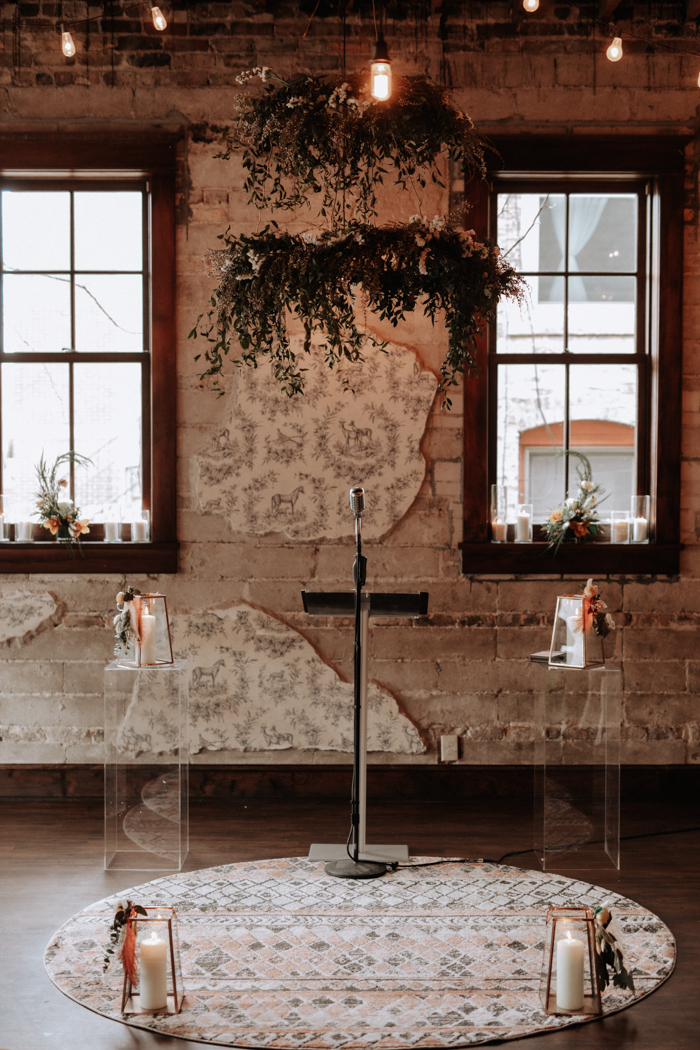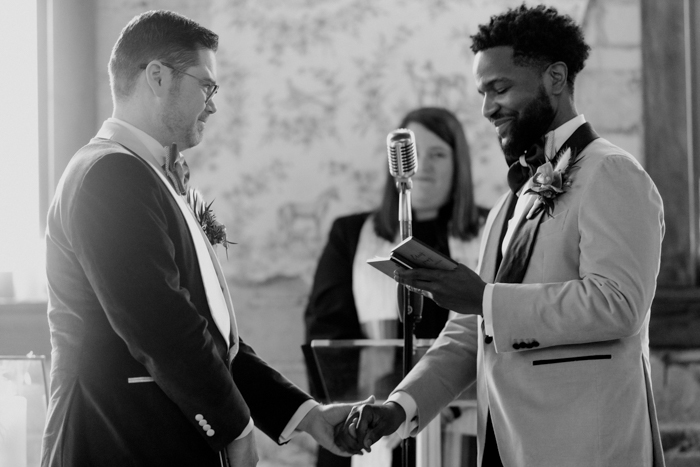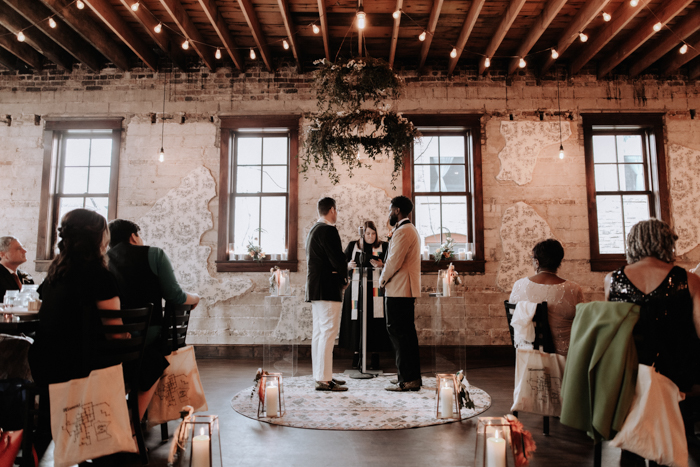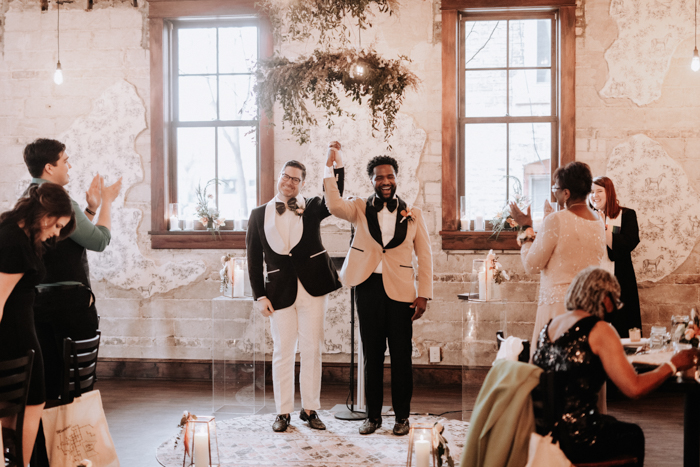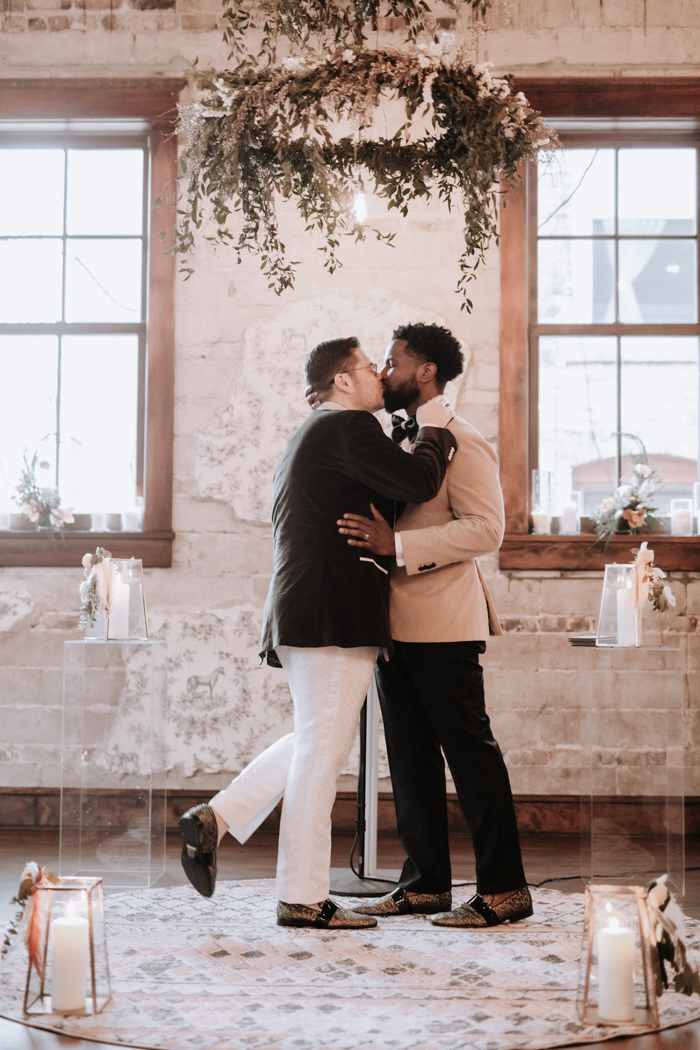 Religious Support For Their Wedding
We both wanted to have a religious component to our ceremony while still keeping everything LGBT flavored. We pulled inspiration from many spiritual and religious ceremonies. Then we added in some details found in same-sex wedding ceremonies. We went through everything with our Pastor, who is also a close personal friend, and completely personalized the ceremony with special Eric and Ryan details.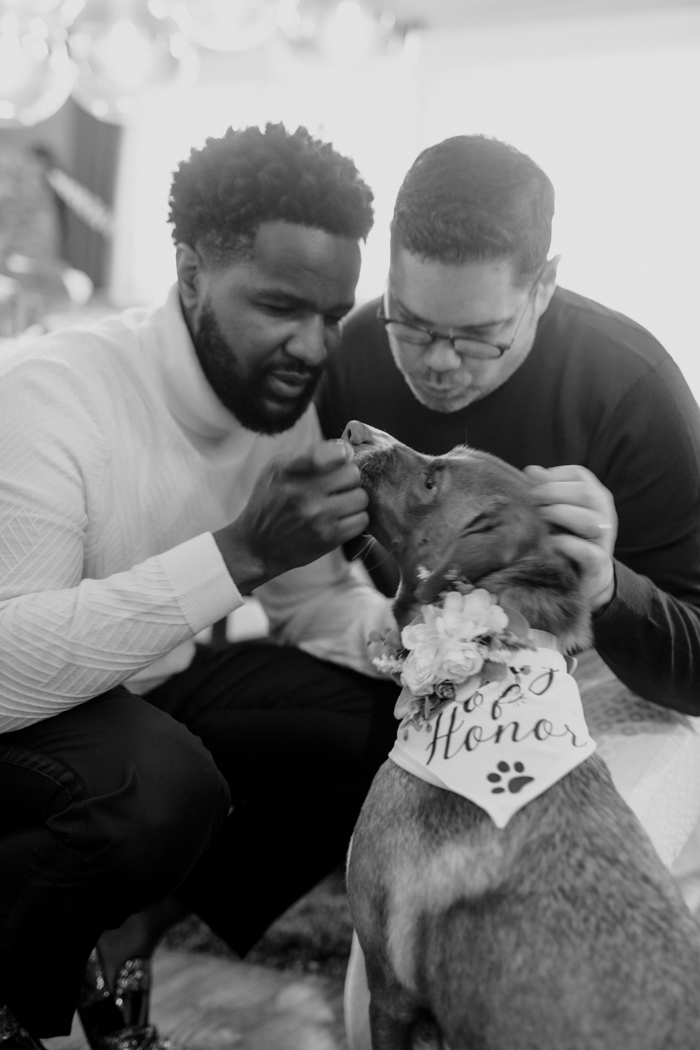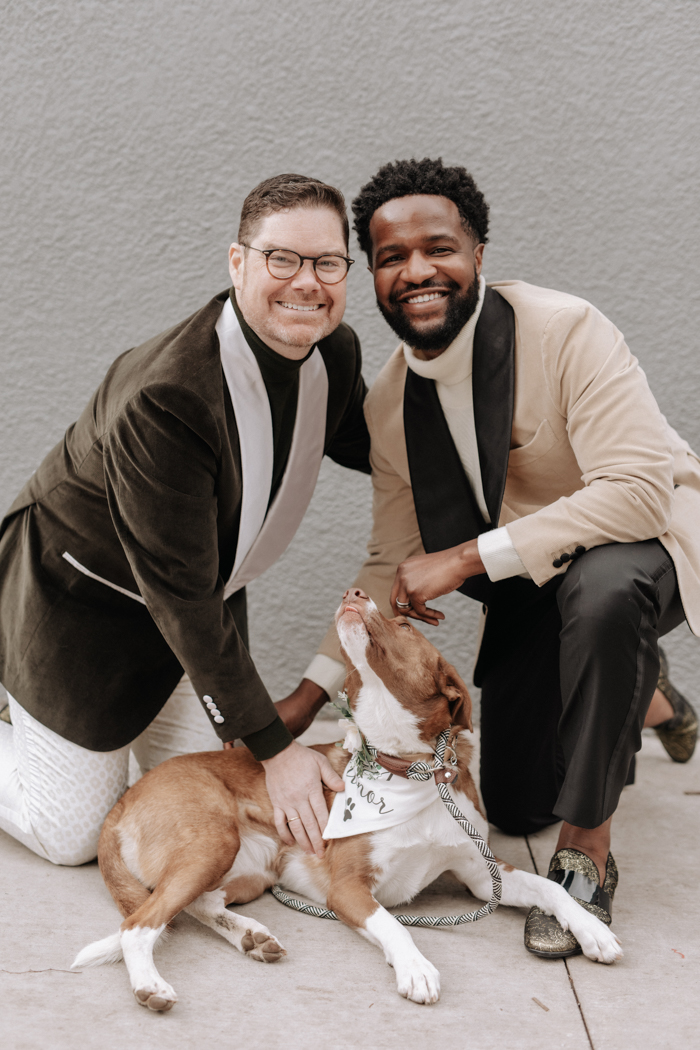 Live Streaming The Ceremony
We were married during COVID, so the most important things were how to keep our family and friends safe while still finding ways to celebrate us and our union. Since COVID restrictions dictated so much of what we could do for the reception, the wedding ceremony was our chance to wow the guests who were physically present as well as the many guests streaming the ceremony online.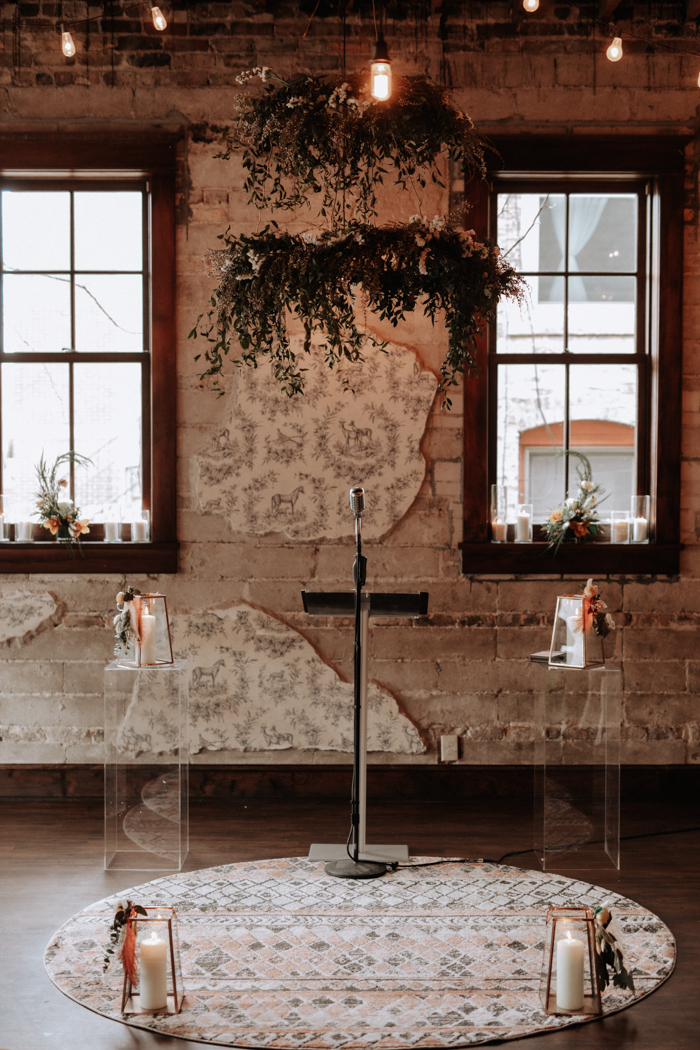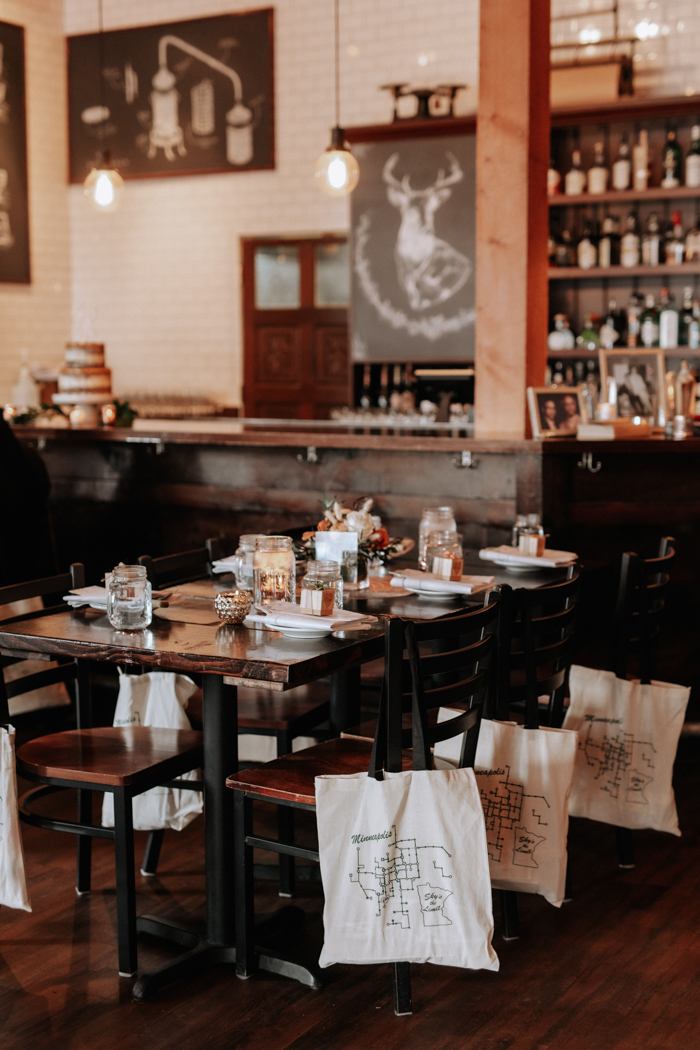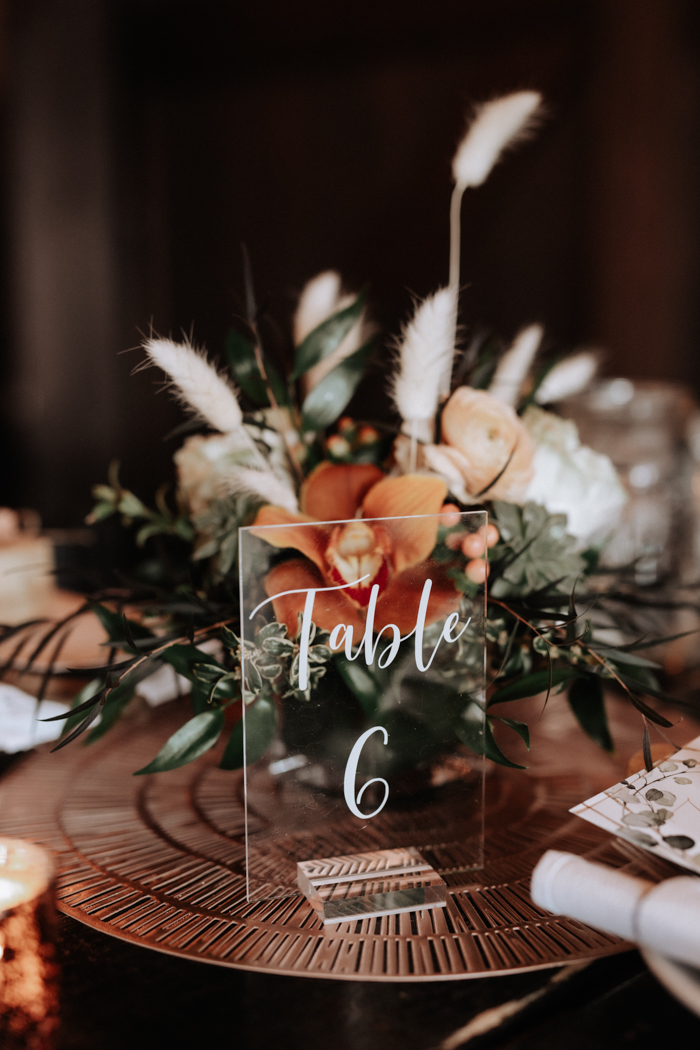 A Pre-Wedding Photoshoot Was The Best Decision
One of the best photo decisions we made with Josh Olson was doing a pre-wedding shoot. That way, the wedding day wouldn't be quite as crazy trying to take portrait photos around town. One of the things that really attracted us to Josh's work was how artistic his approach was—he didn't have a set approach to shooting a wedding but he let the moment or vibe guide him.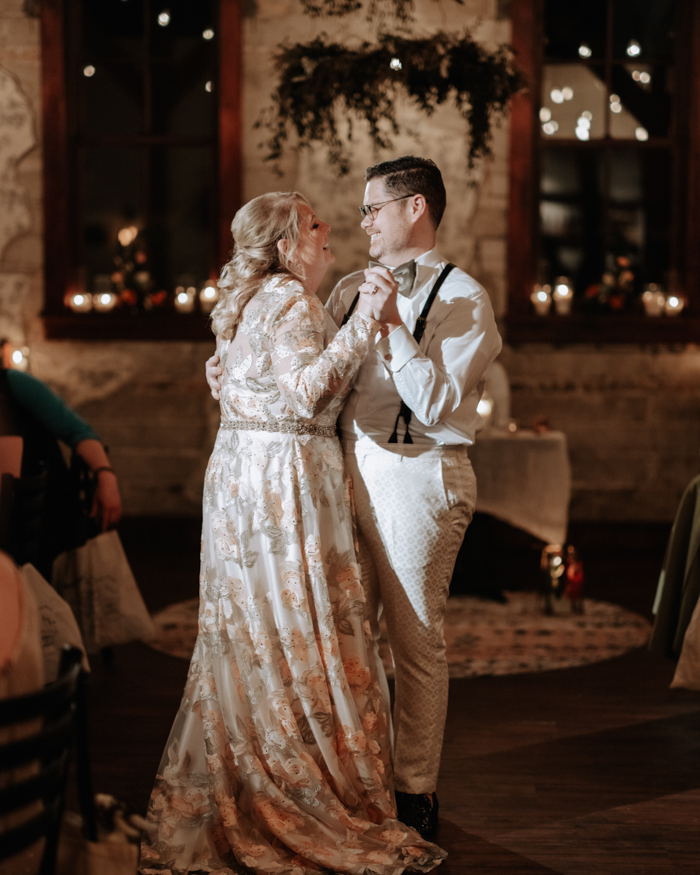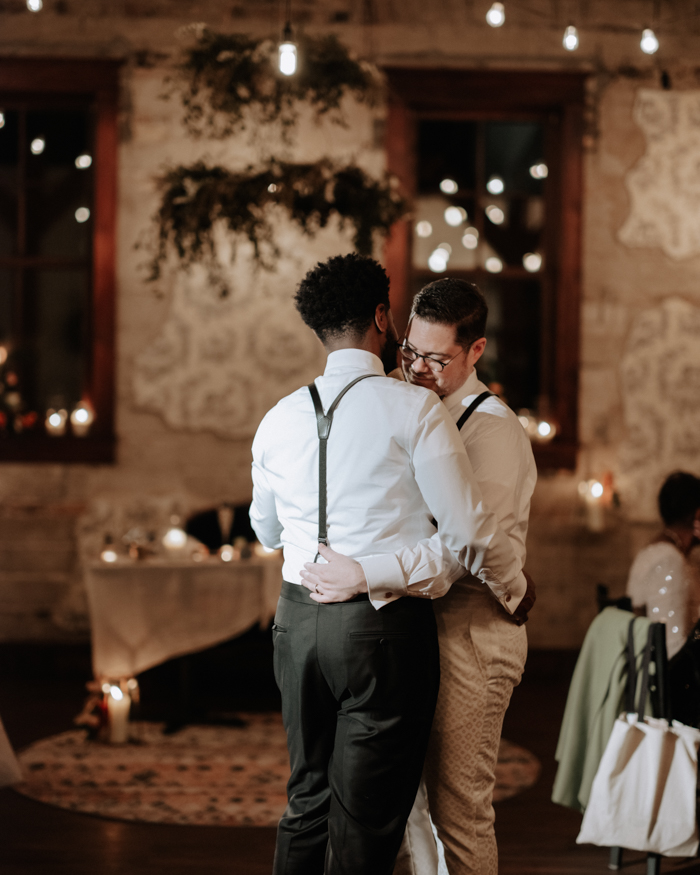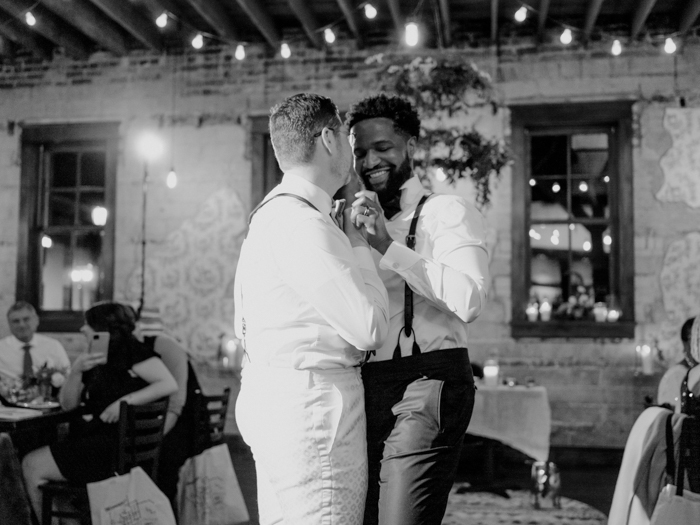 The Wedding Day Menu
The Copper Hen was amazing to work with—from planning the completely customized menu to the fabulous cake and specialty cocktails. We tried to do a mix of Georgia comfort food with Wisconsin flares. Everything was made from scratch and served family style.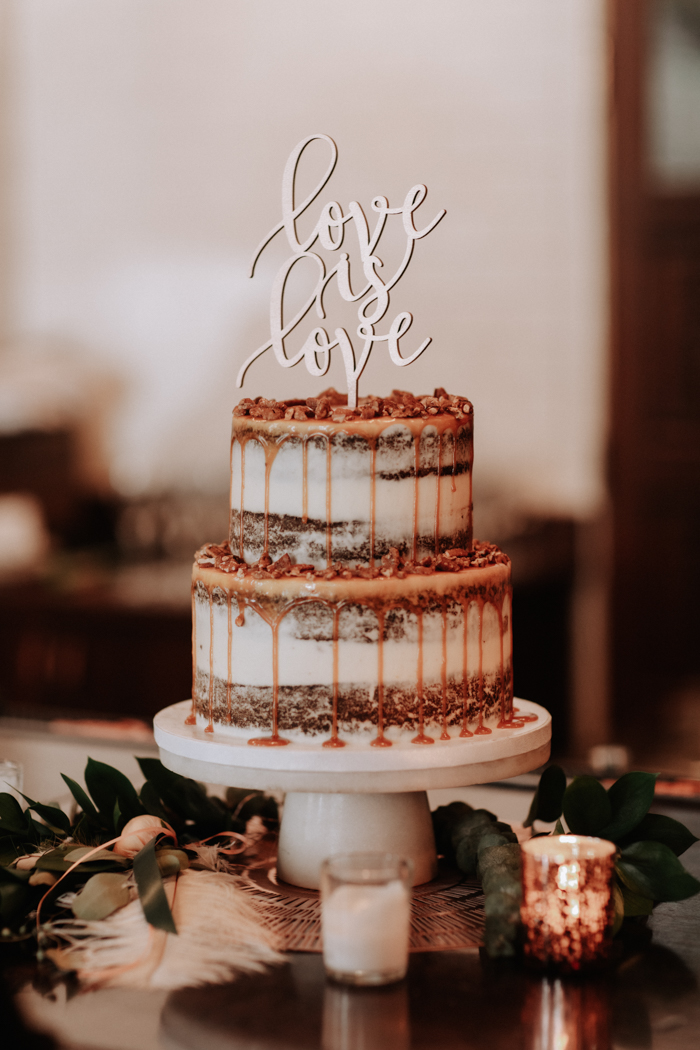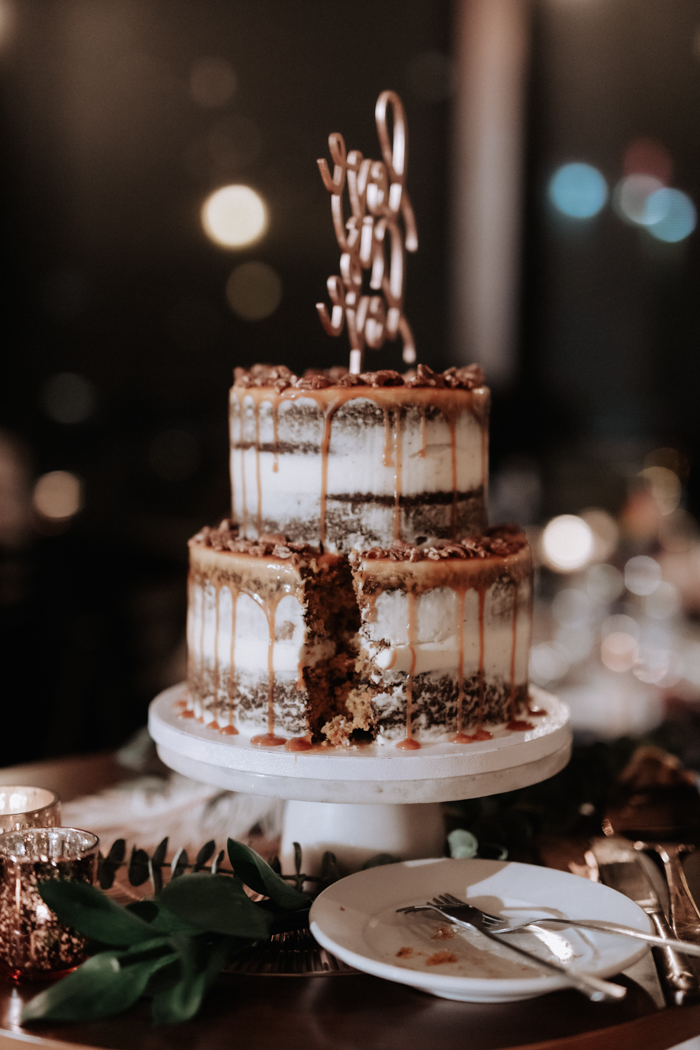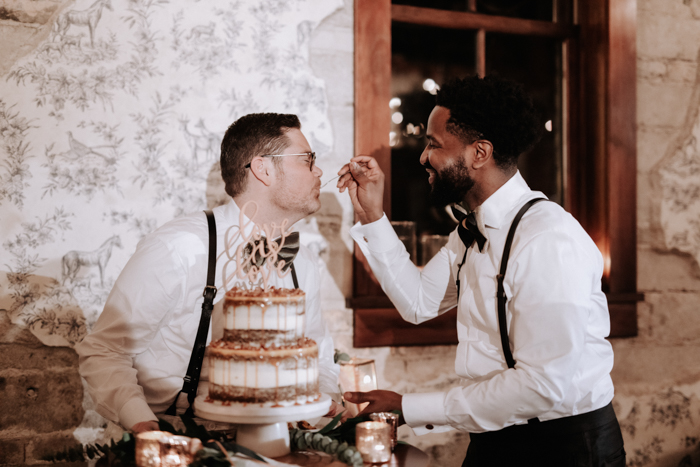 Standout Custom Wedding Favors
We may have gone overboard with wedding favors, but we love details and making guests feel special. We had custom tote swag bags designed with a map of the Minneapolis skyway system with a heart over where we met on our first date and proceeded to walk the skyways. Inside the bag we personalized everything—activity books, pens, pads of paper with our pictures on them, boxes of heart-shaped chocolate chip cookies made by Ryan's dad, breath mints, bubbles, crayons, playdough, and even mini rainbow flags!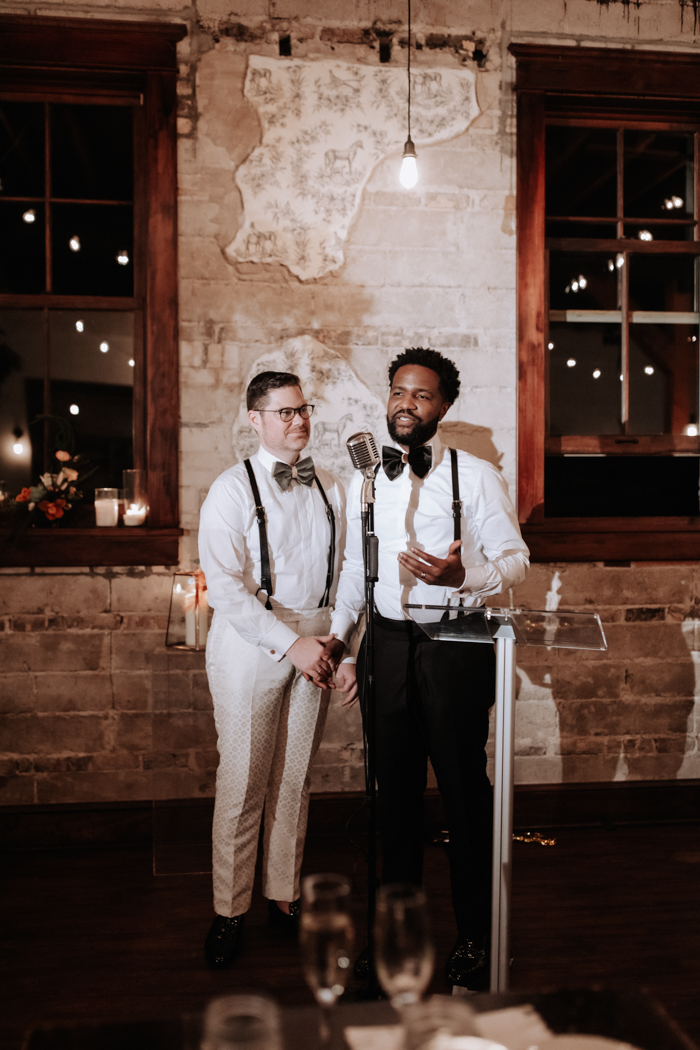 Wedding Planning Advice
Our most important advice is to get a wedding coordinator, someone who you vibe with and will make the planning process fun so that it takes the stress right off your shoulders. The day flowed so smoothly under Whitney James' direction with the help of her staff. Also, if something doesn't feel right, it's ok to pivot and change directions and go with vendors or artists that will work more cohesively with the overall team.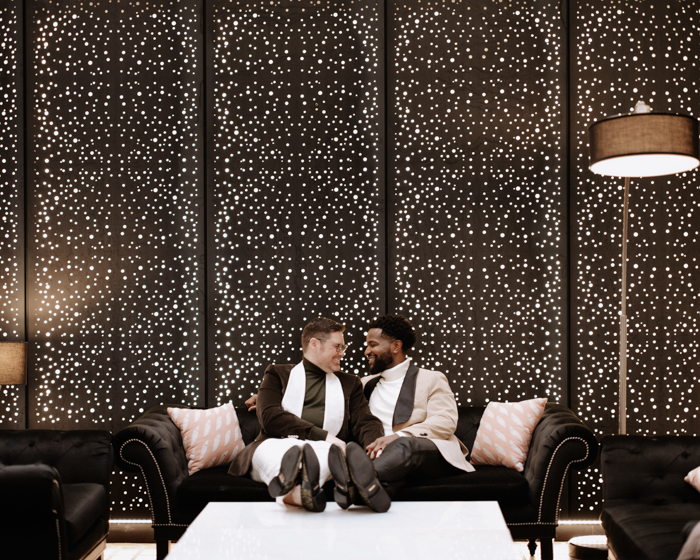 Living In The Moment
We were told to live in each moment, and our coordinator did her best to keep to the timeline, but seeing how fast the day went still blew us away. Overall, it was such a fun day filled with love and laughter. Bringing together our families and friends, sharing our favorite foods and music, and knowing that we were so loved and supported in that moment, was so special to us.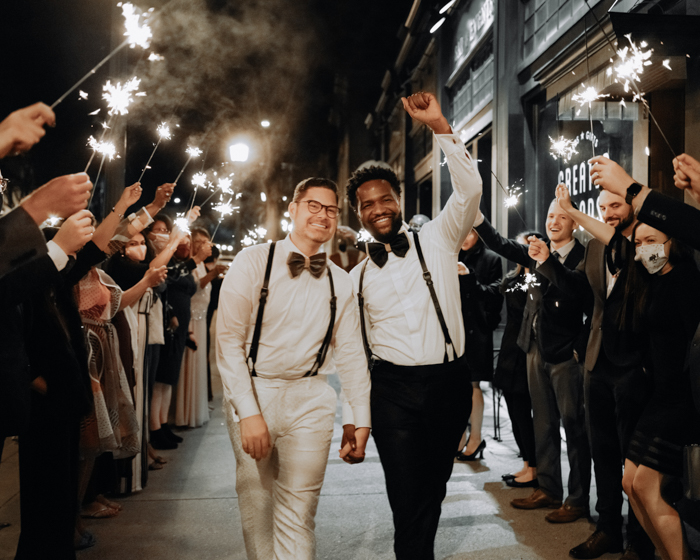 Congratulations to Eric and Ryan on their intentional and glam restaurant wedding! Big thanks to Josh Olson for capturing the emotions of their day so perfectly.
Weddings may be rooted in tradition, but they have since evolved into celebrations that reflect each couple's love story in unique ways. Read our planning guide dedicated to LGBTQ+ couples and start envisioning your special day, tailored your way.