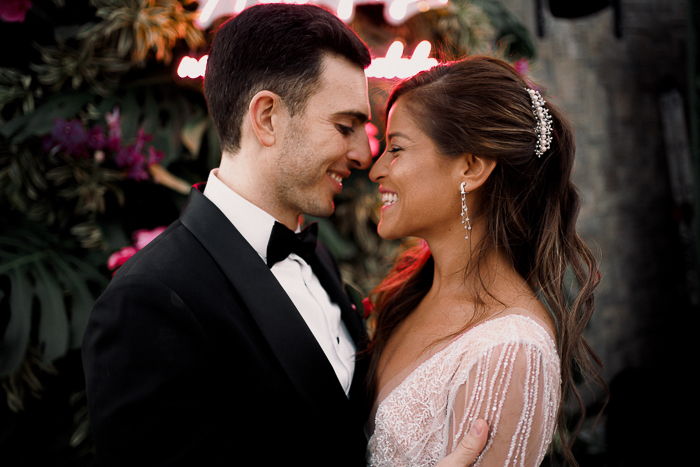 With summer quickly coming to an end, we're soaking up all of the tropical vibes in Natalia and Alex's wedding at Campo Lago in Costa Rica. Opting out of a traditional wedding, the two created a glamorous and sexy secular celebration that featured a feathered Liz Martinez gown, custom coconut wedding favors, disco balls galore, colorful neon lights, three different food stations, lush greenery, and a firework show send-off. It fits perfectly in the tropical opulence (aka tropulence) wedding theme that is trending for 2020! We're so glad that Junebug member White Diamond Photography was there to beautifully capture the love, joy, and—most importantly—the party that these two brought to Costa Rica!
The Couple:
Natalia and Alex
The Wedding:
Campo Lago, San Jose, Costa Rica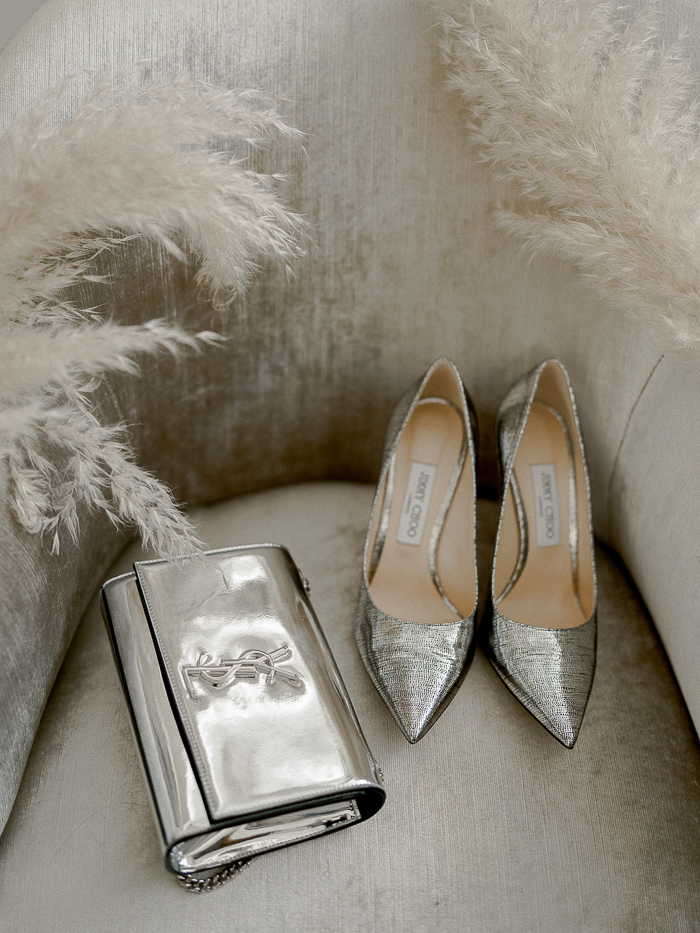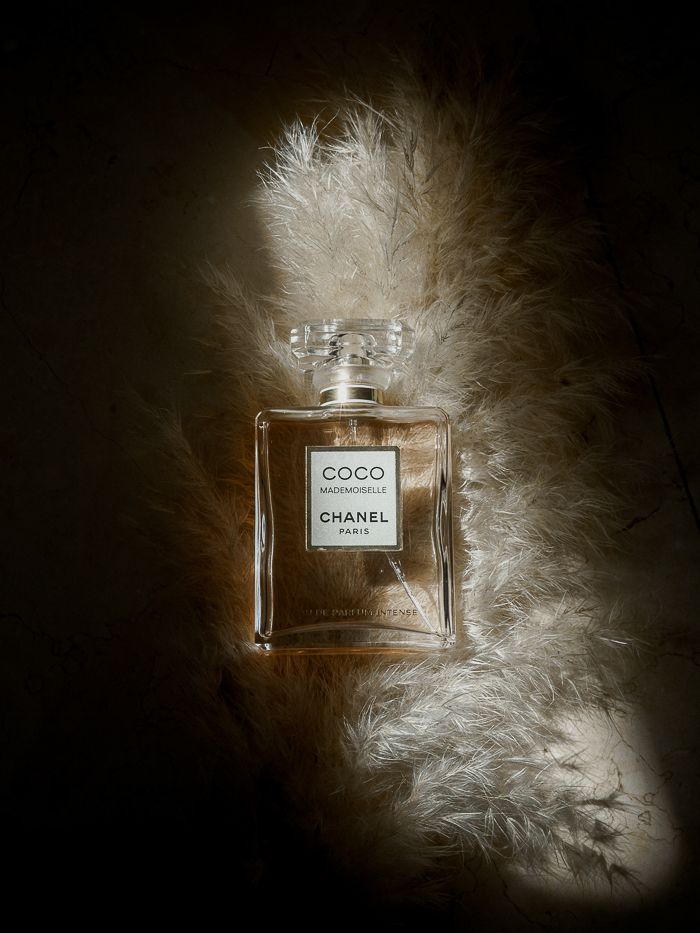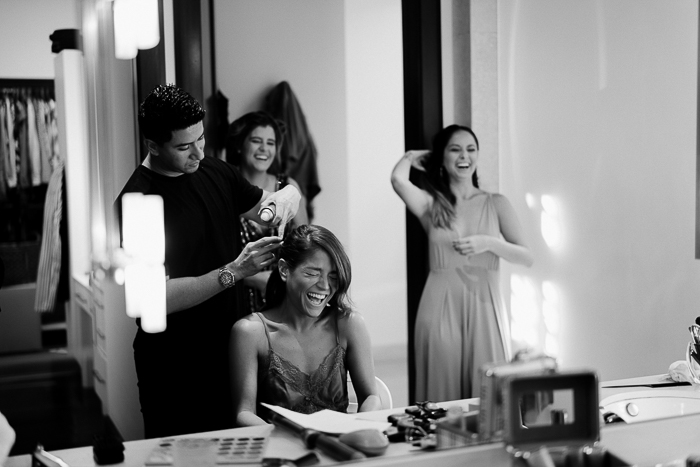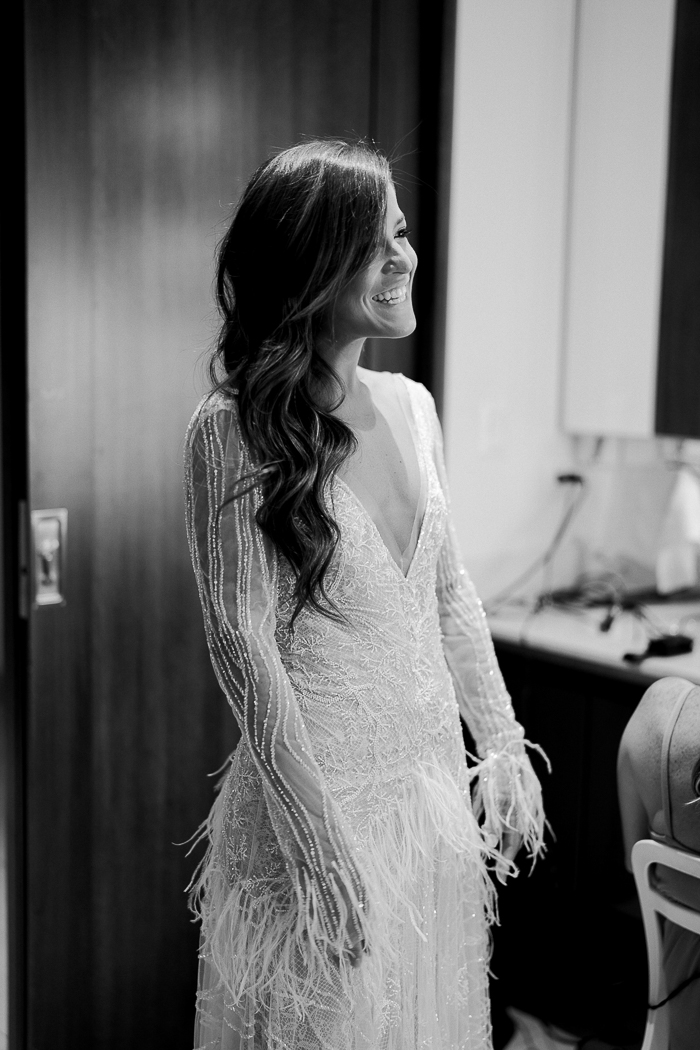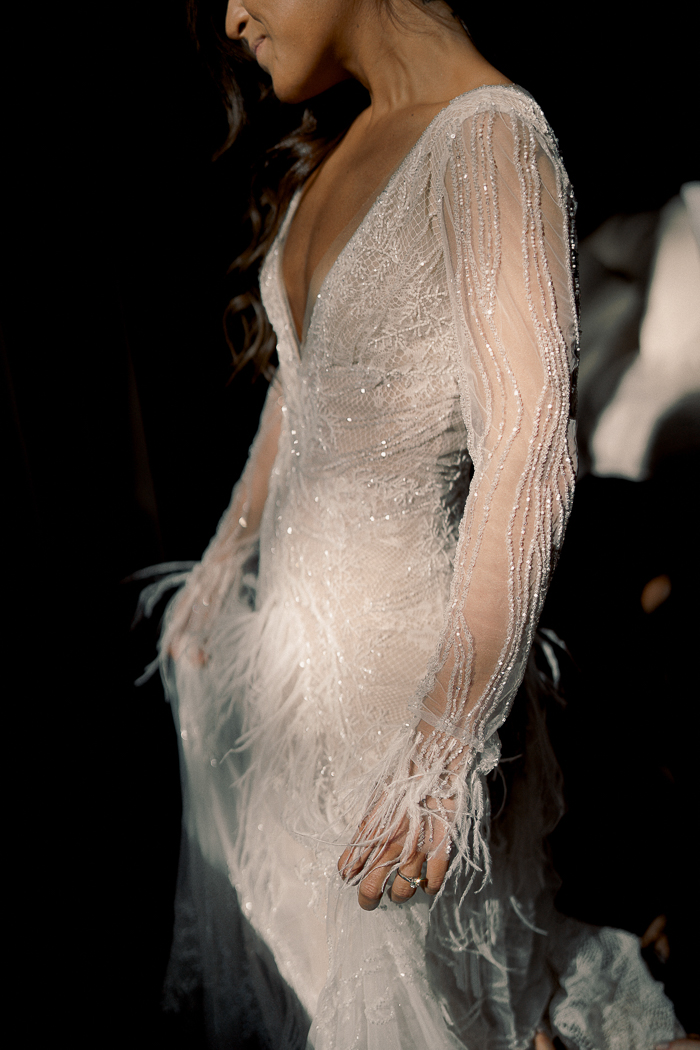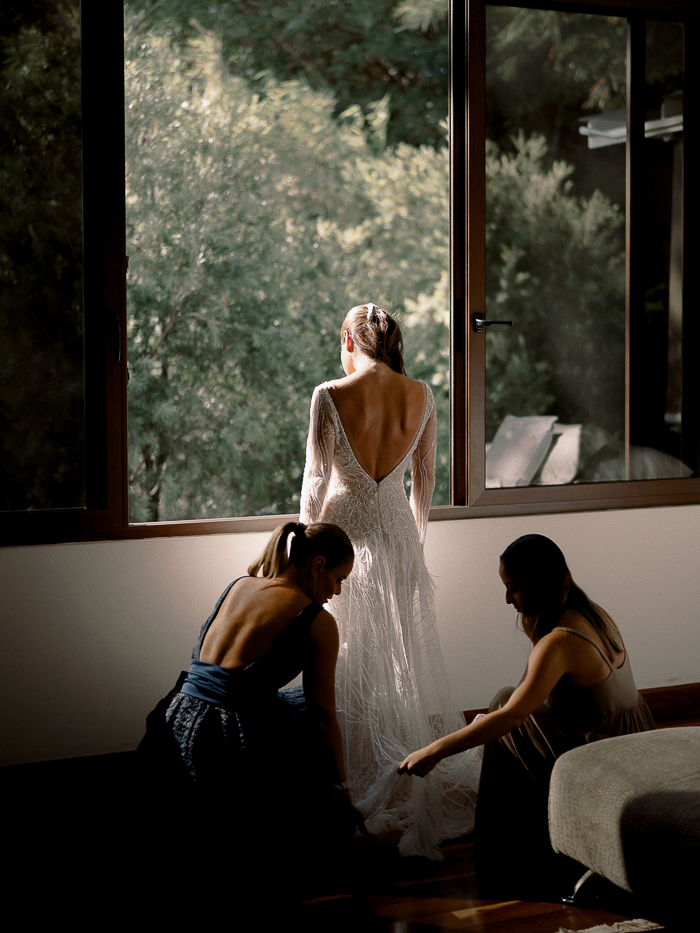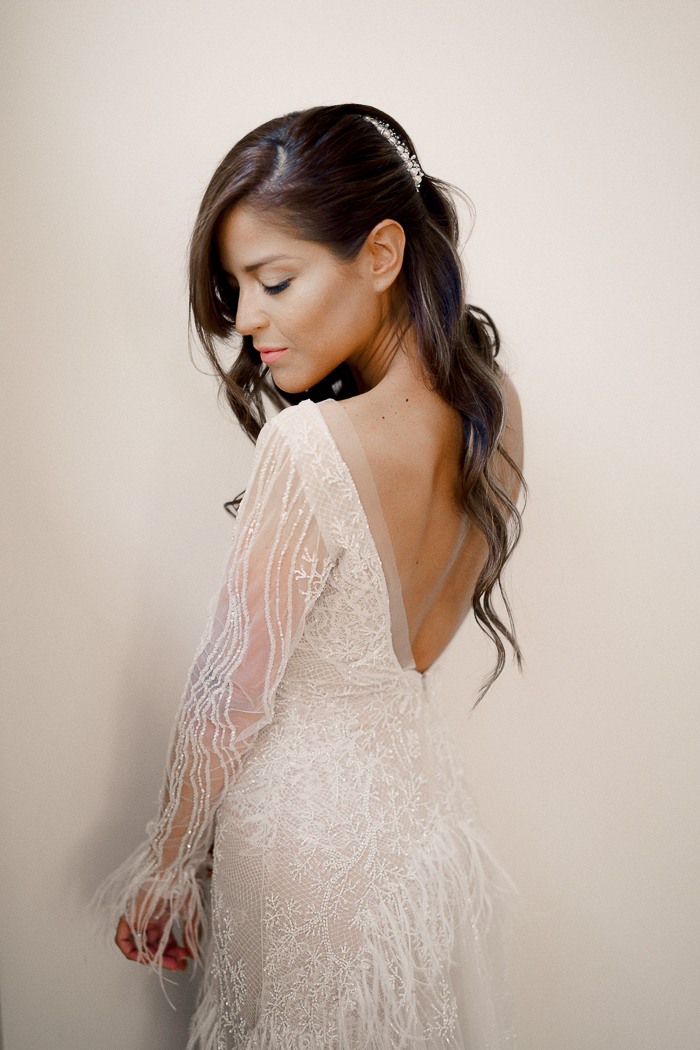 Wedding Advice From the Bride
I highly recommend creating a mood board showing the color palette, flower and foliage, and images of the feel and aesthetic you're looking for. We were inspired by our favorite tropical venues, NYC night clubs, and restaurants. While many seem to look for inspiration in the weddings of others, we looked back into our pictures and memories of our favorite trips and nights out together. We wanted our wedding to be unique and personal–so what better way than to capture elements from all of our most heartfelt, exciting, and cherished memories.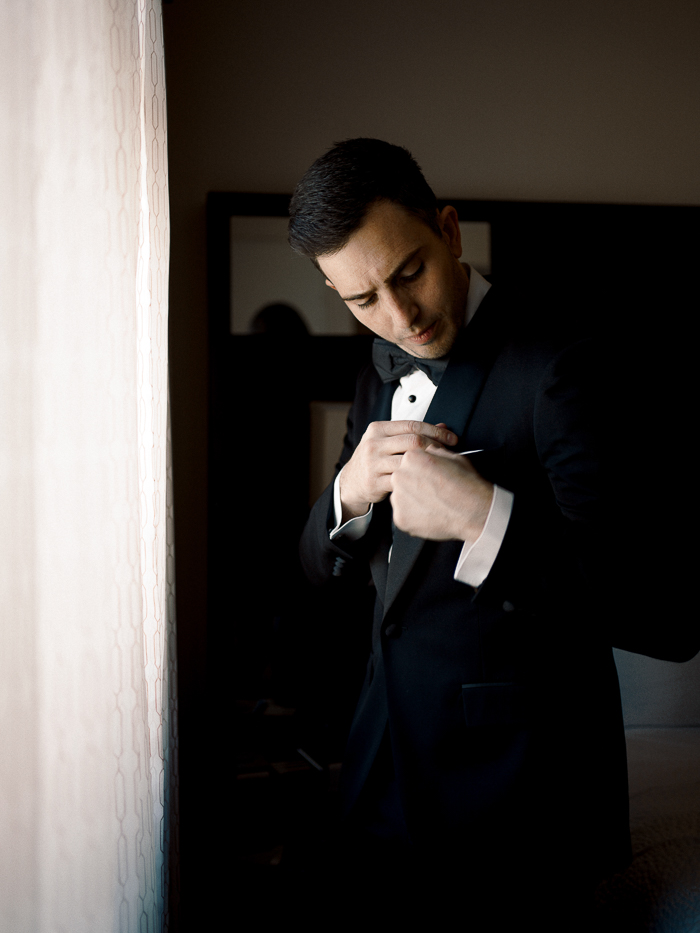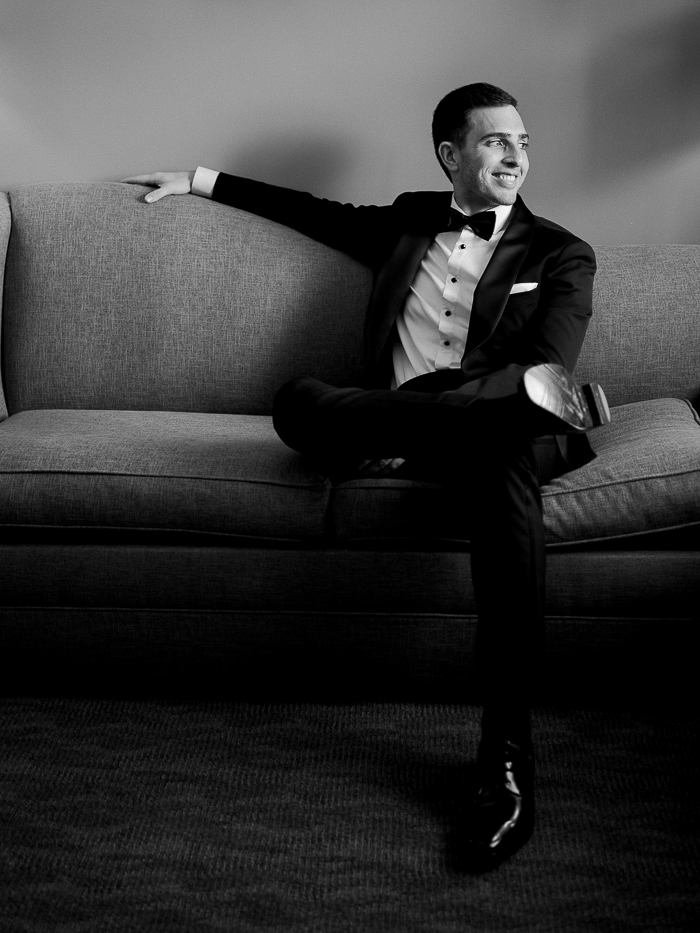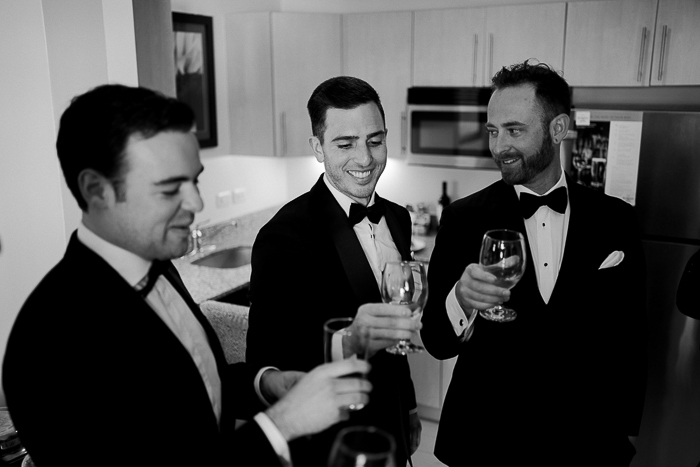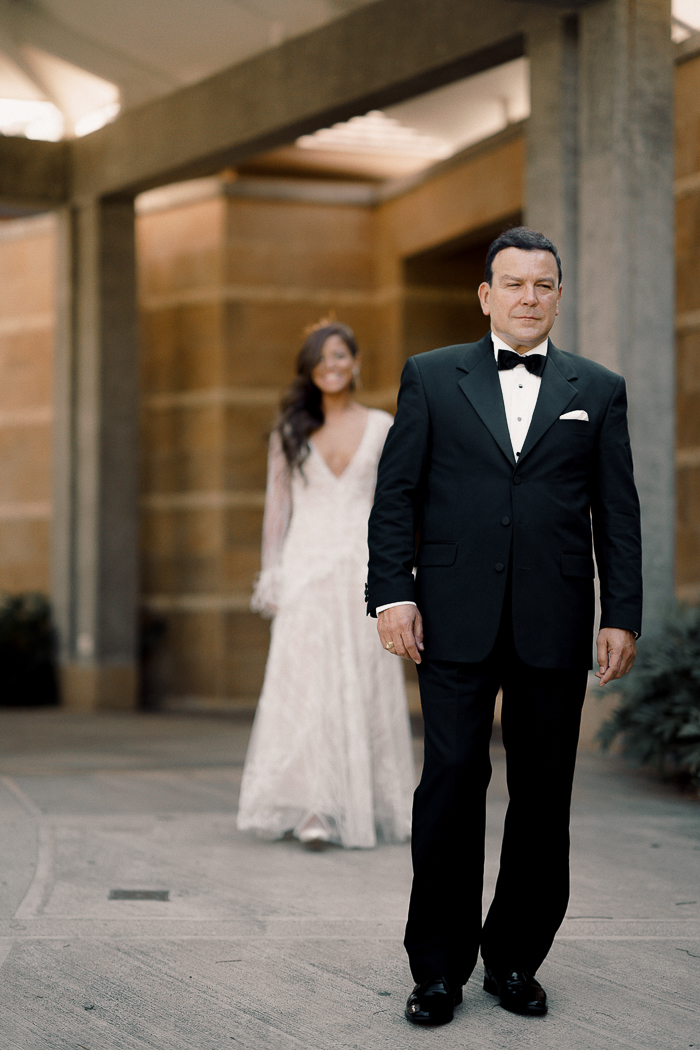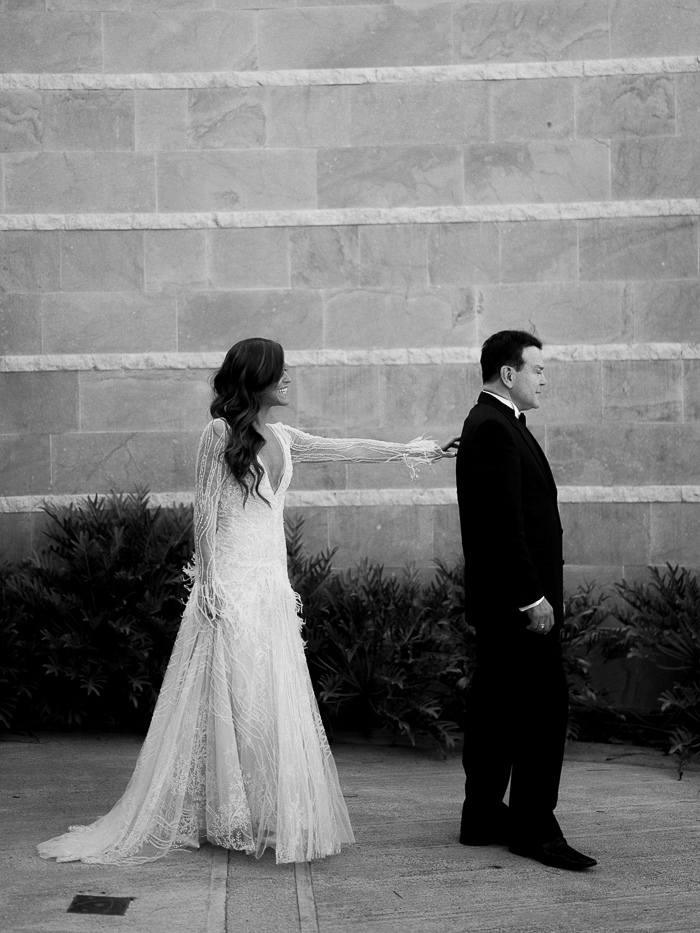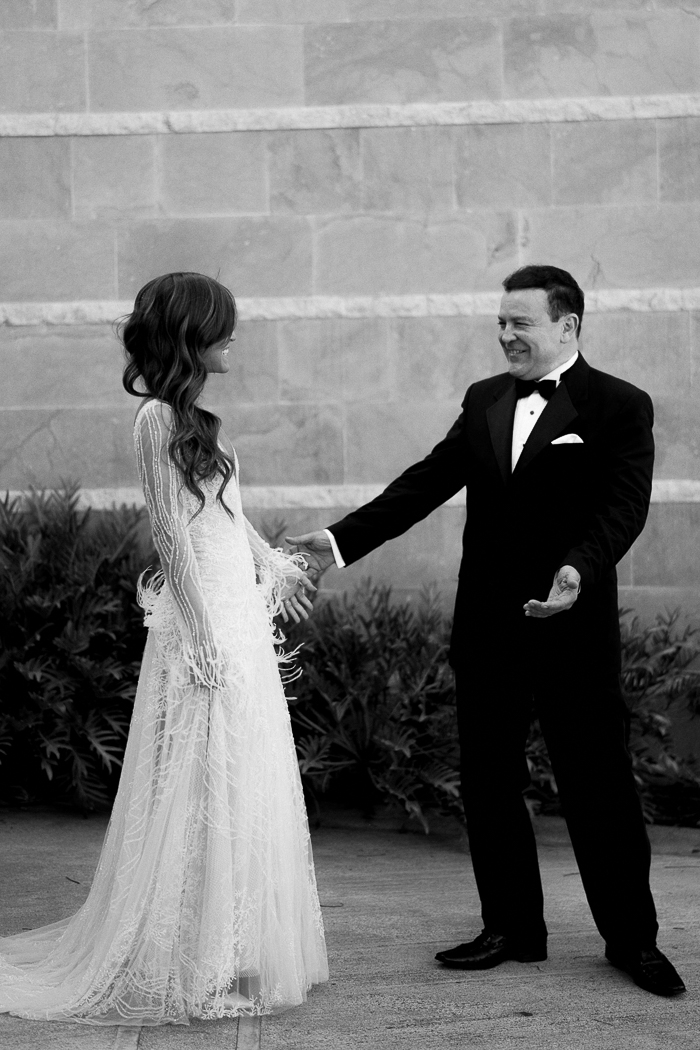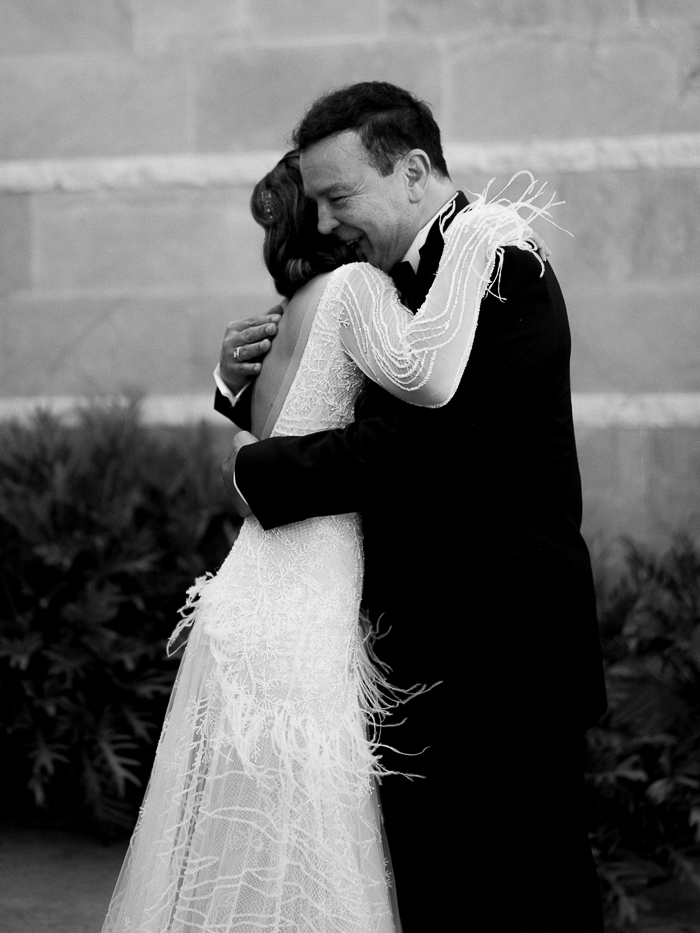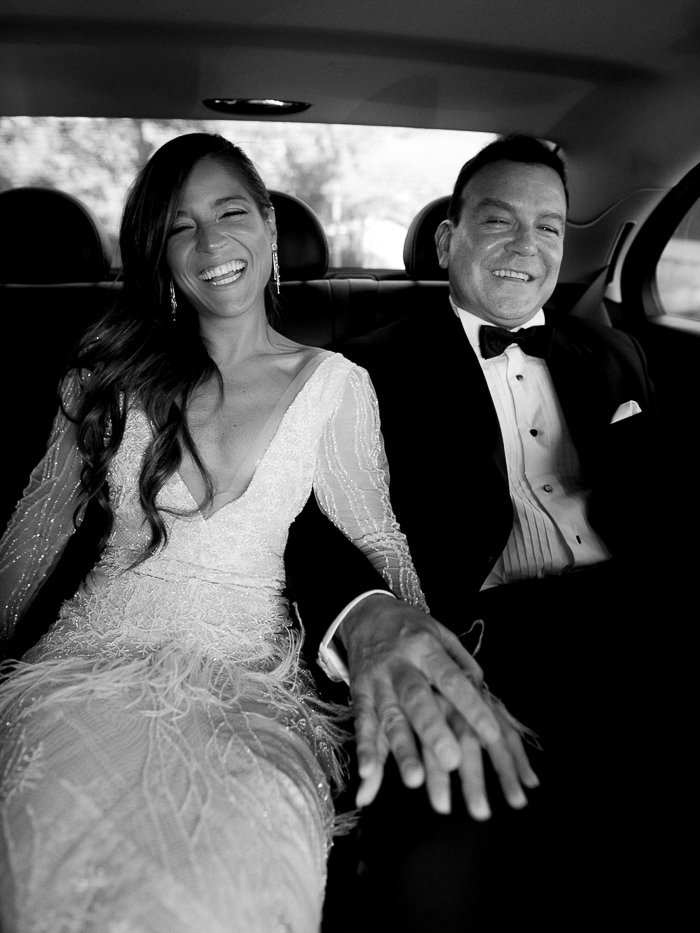 Why Campo Lago in Costa Rica
As a Costa Rican, I wanted a venue that featured the tropical feel of my country, while being accessible to friends and family traveling from abroad. We found the best of all worlds in Campo Lago–a breathtaking venue with a giant fig tree in the middle, a lake in the background, a large grassy area where people could mingle, and an elevated salon and dance floor overlooking everything.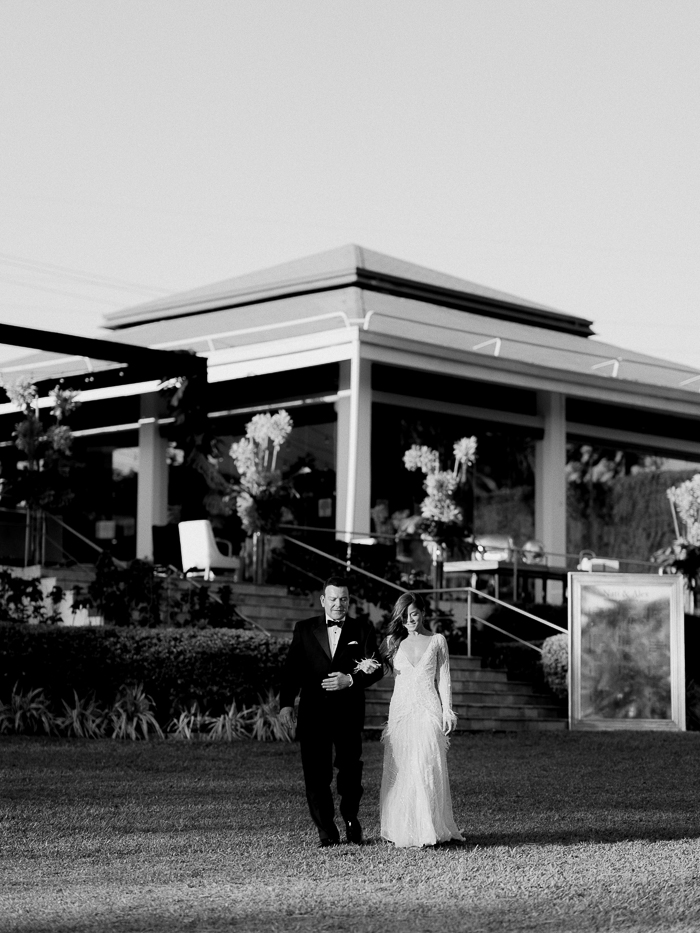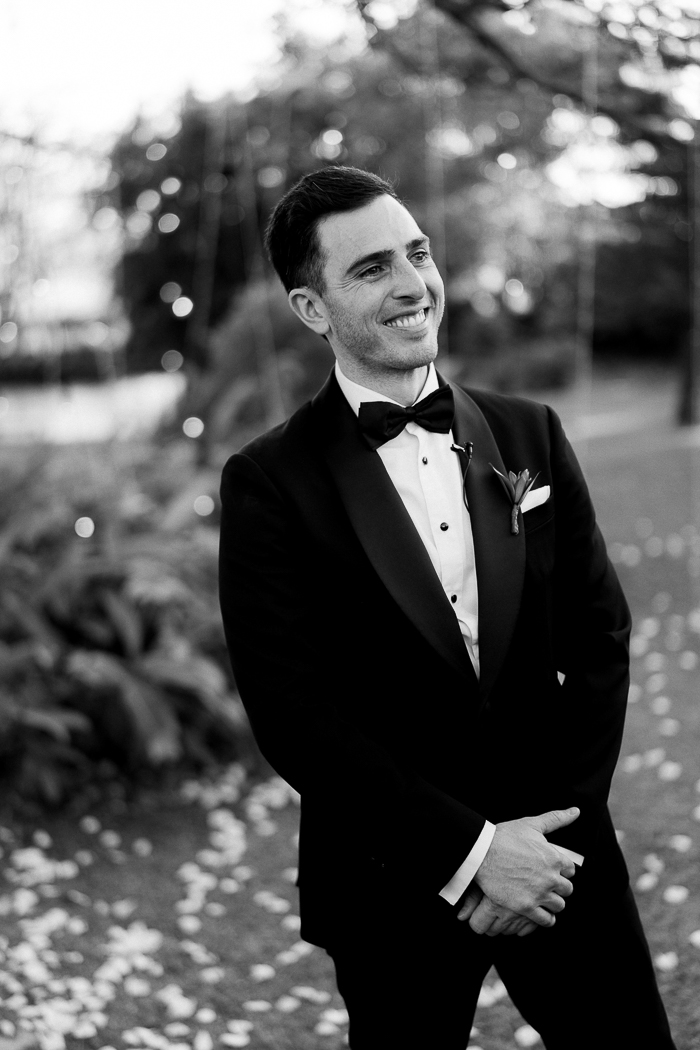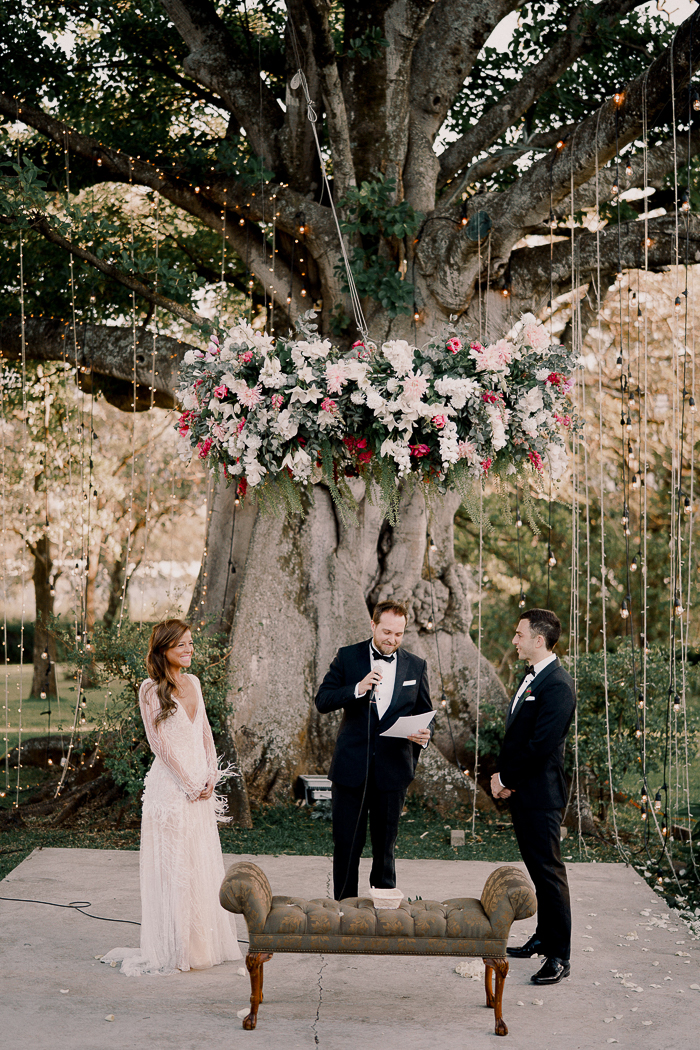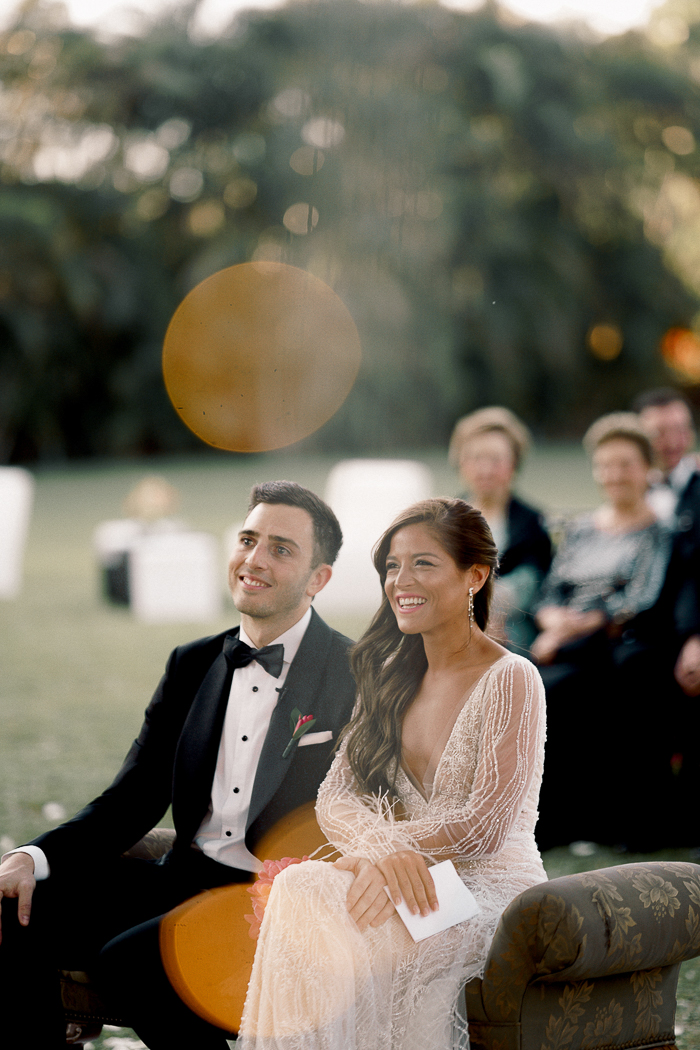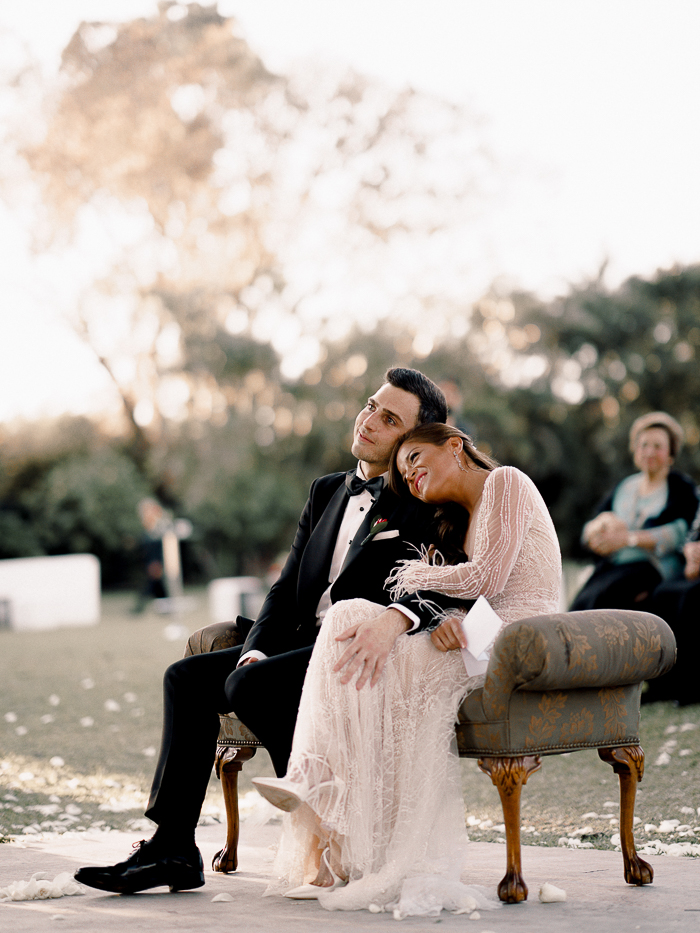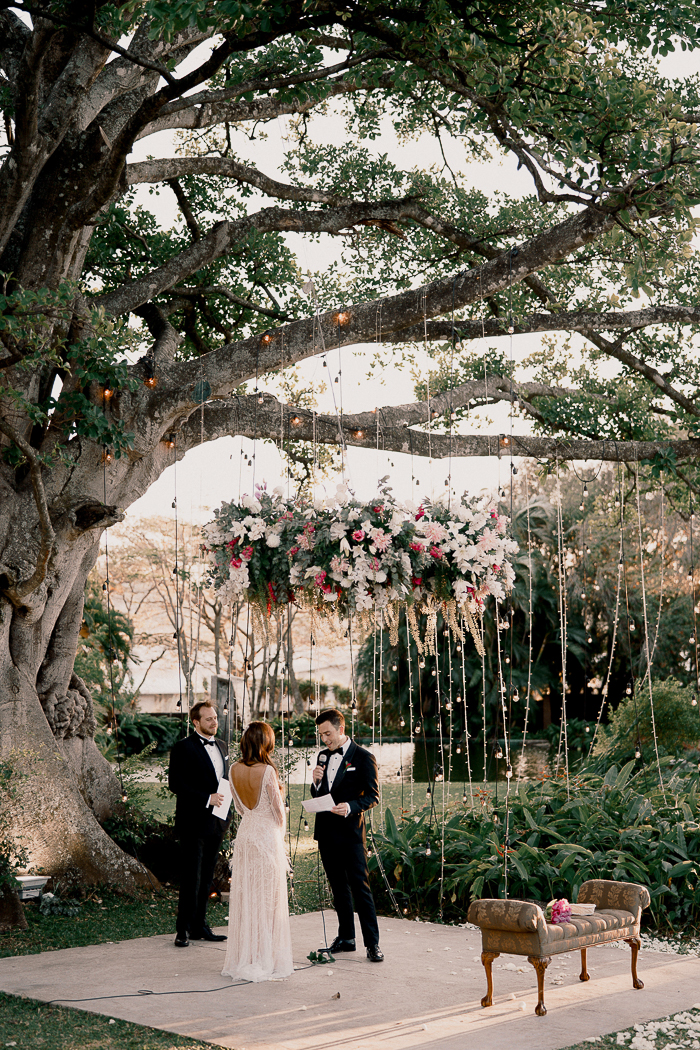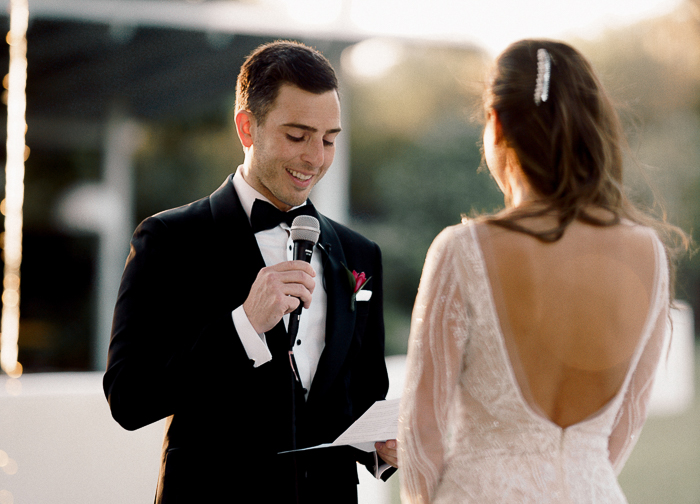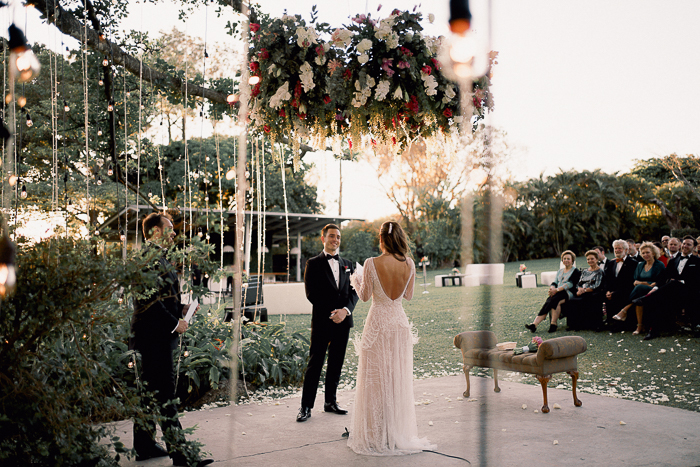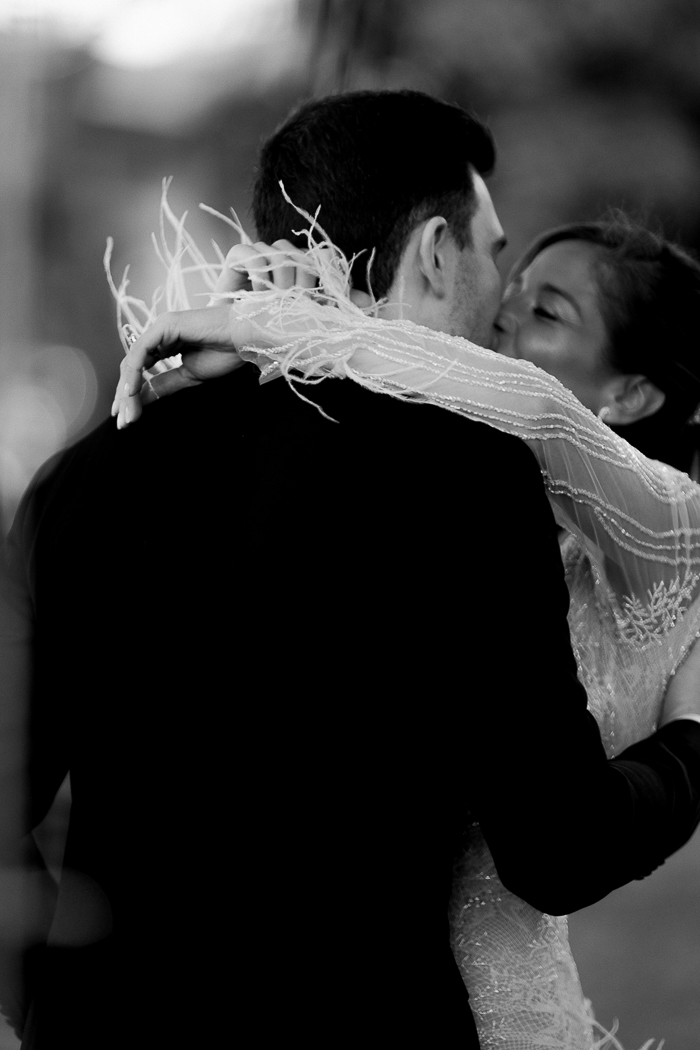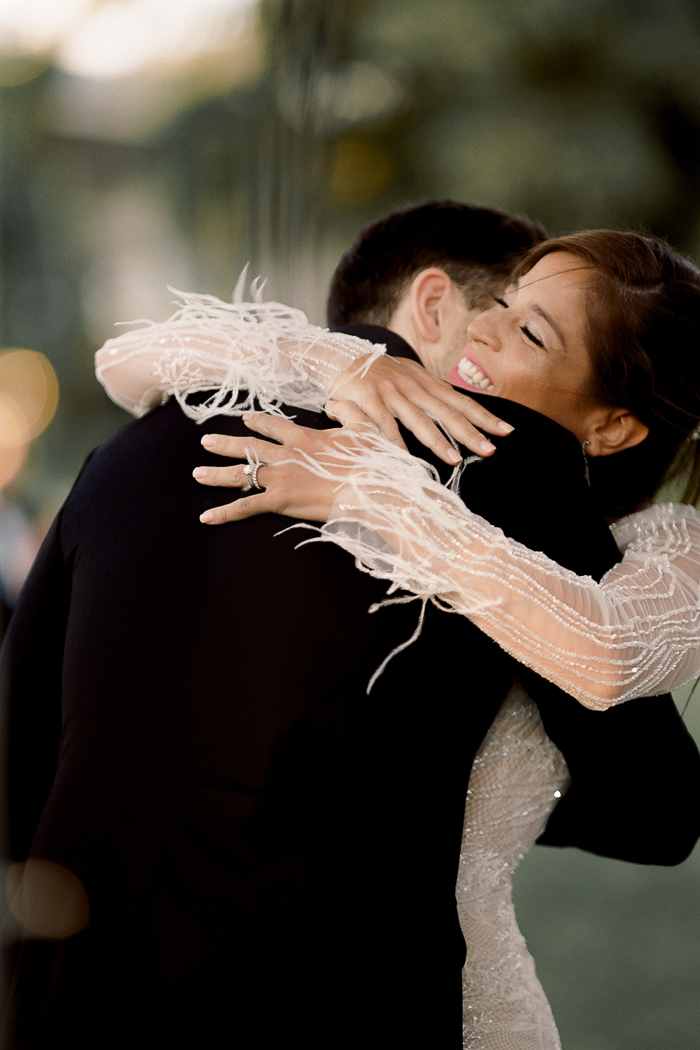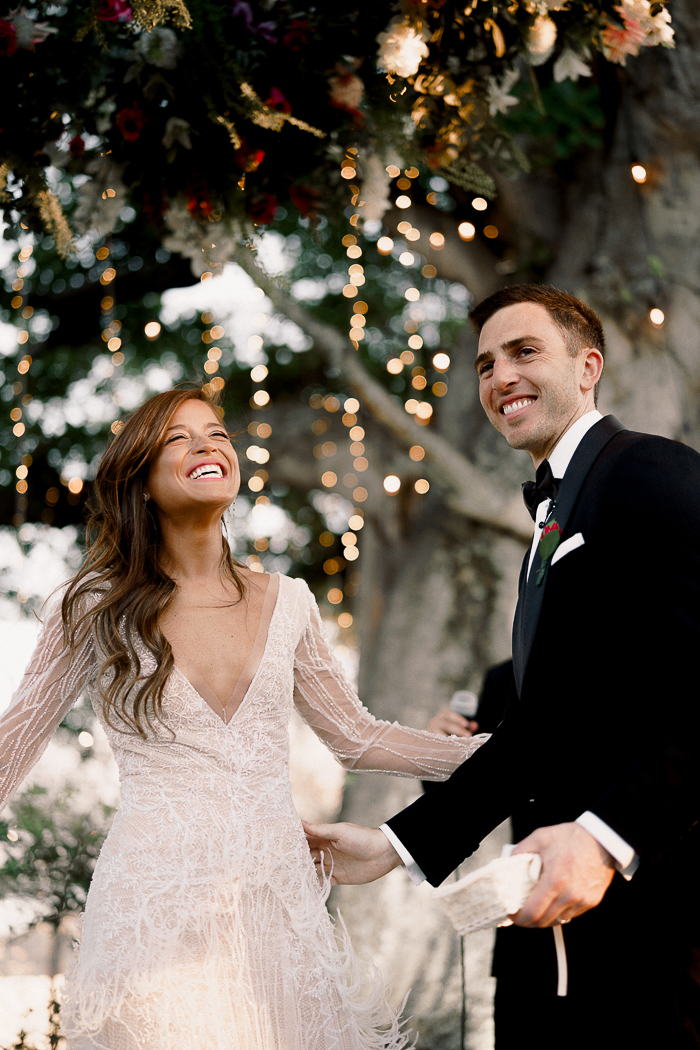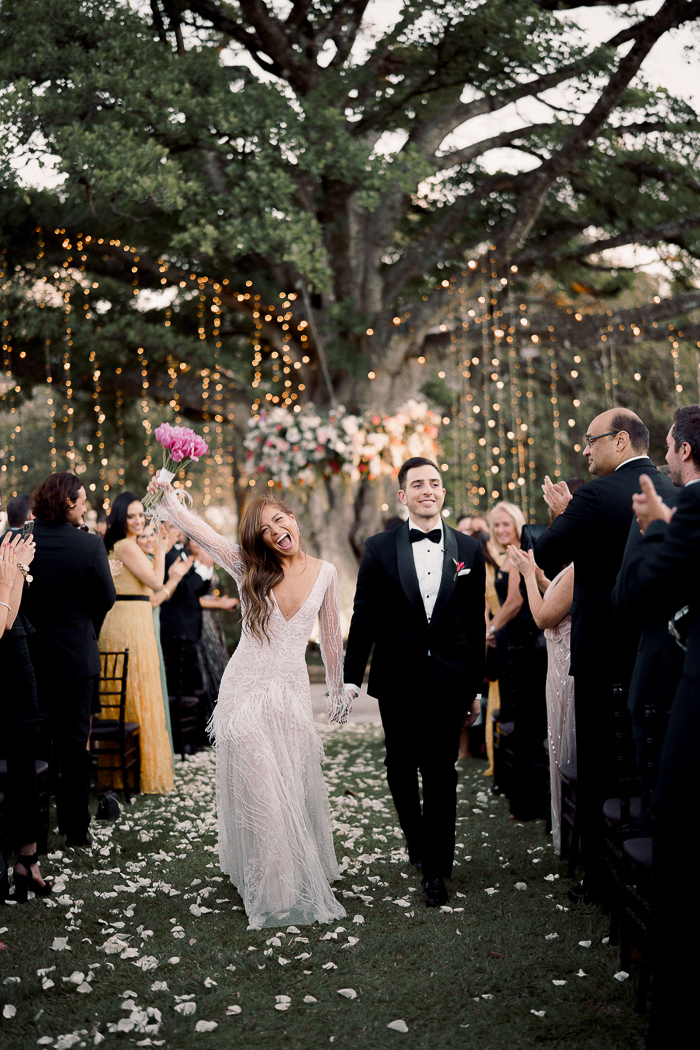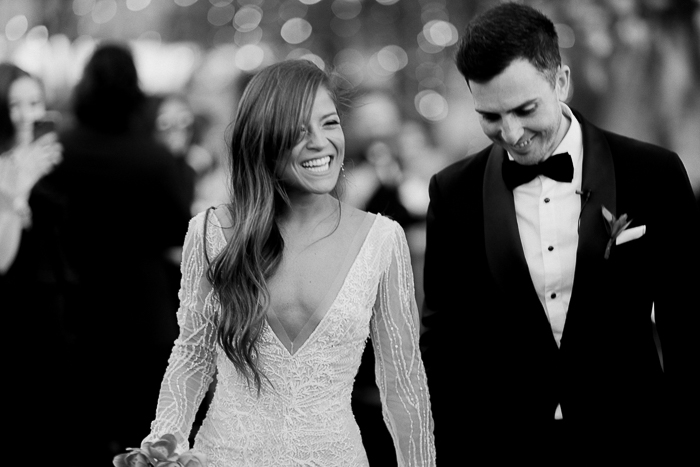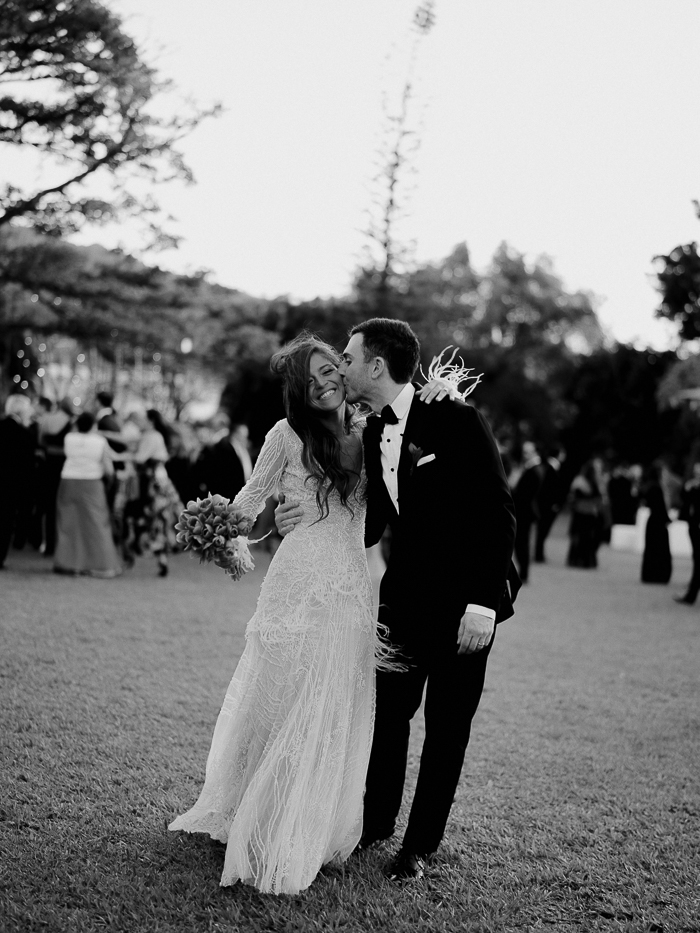 Wedding Day Vibes
Having started our relationship in the West Village of New York City, nurtured it in Costa Rica, and gotten engaged in Tulum, we wanted our wedding to bring together elements of each of these relationship stages in a vibrant, sexy, tropical affair. Bucking tradition, we opted for a secular wedding, with one of our best friends marrying us under a towering fig tree in Costa Rica. The wedding featured neon lights, custom coconuts, disco balls and dancers, pyro-musical fireworks to the tune of Bohemian Rhapsody, and so much more. Given our love of nature, the décor featured our favorite tropical plants from Africa–where Alex was born–and Costa Rica–where I was born.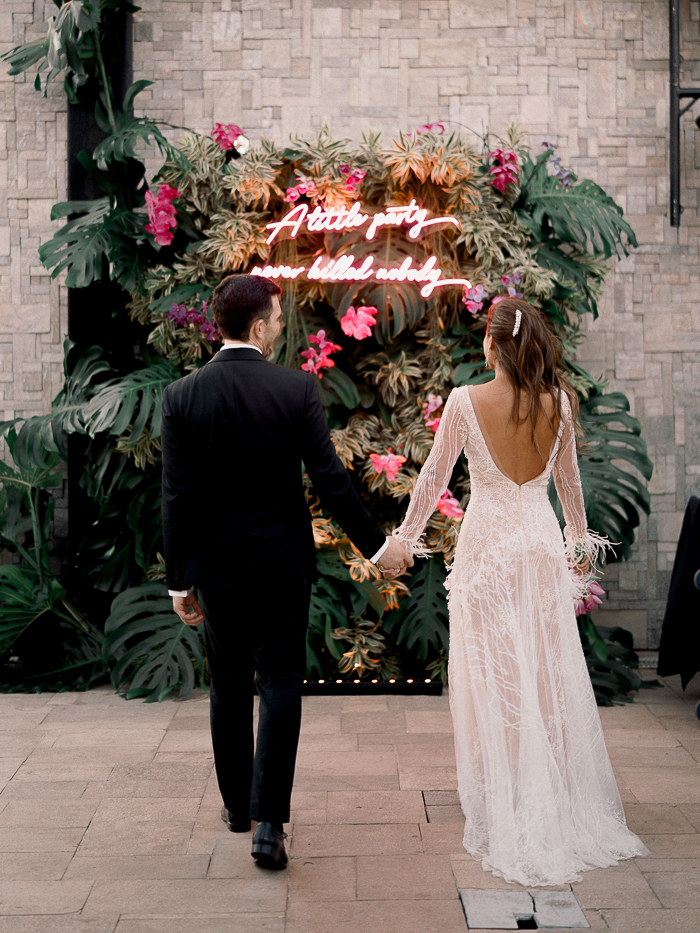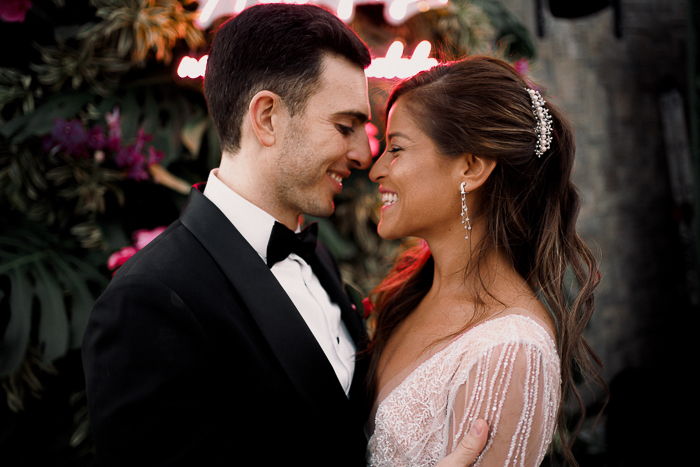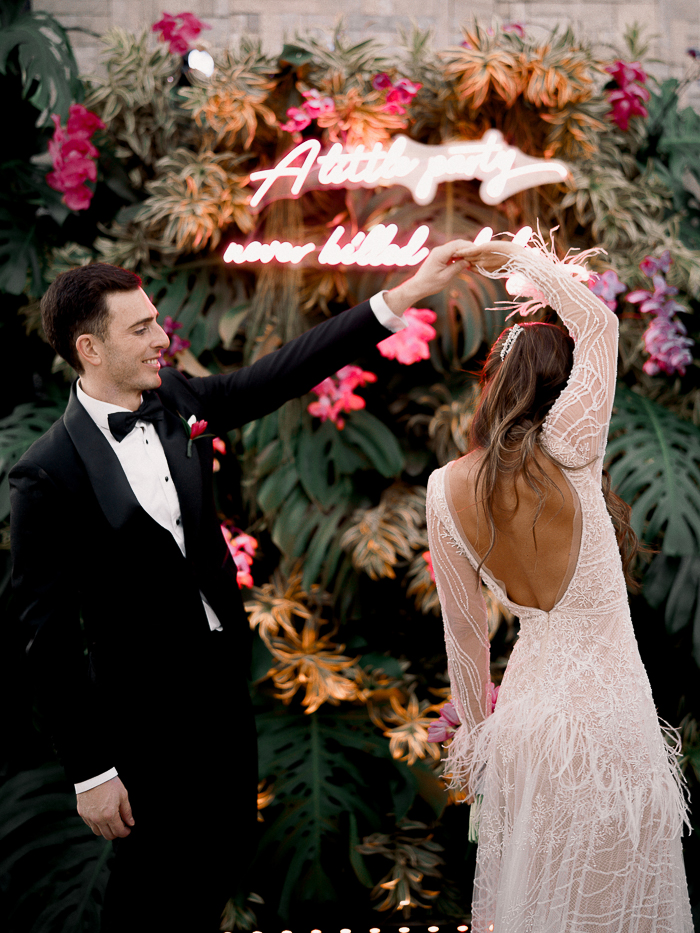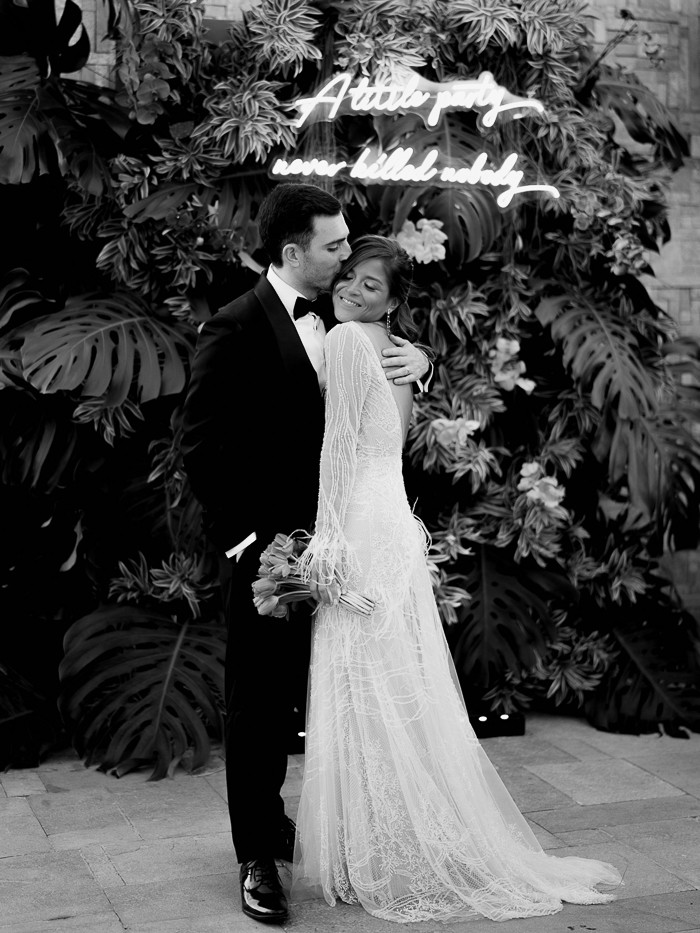 International Wedding Day Menu Featuring Dietary Restrictions
We wanted to have something for everyone. Given the international crowd and mix of carnivorous, vegan, and gluten-free friends we featured three stations with Mexican, Peruvian and Italian options—and a wide array of desserts. My husband and I appreciate a great cocktail, so we made sure to have drink stations throughout with some Costa Rican specialties like "chiliguaros."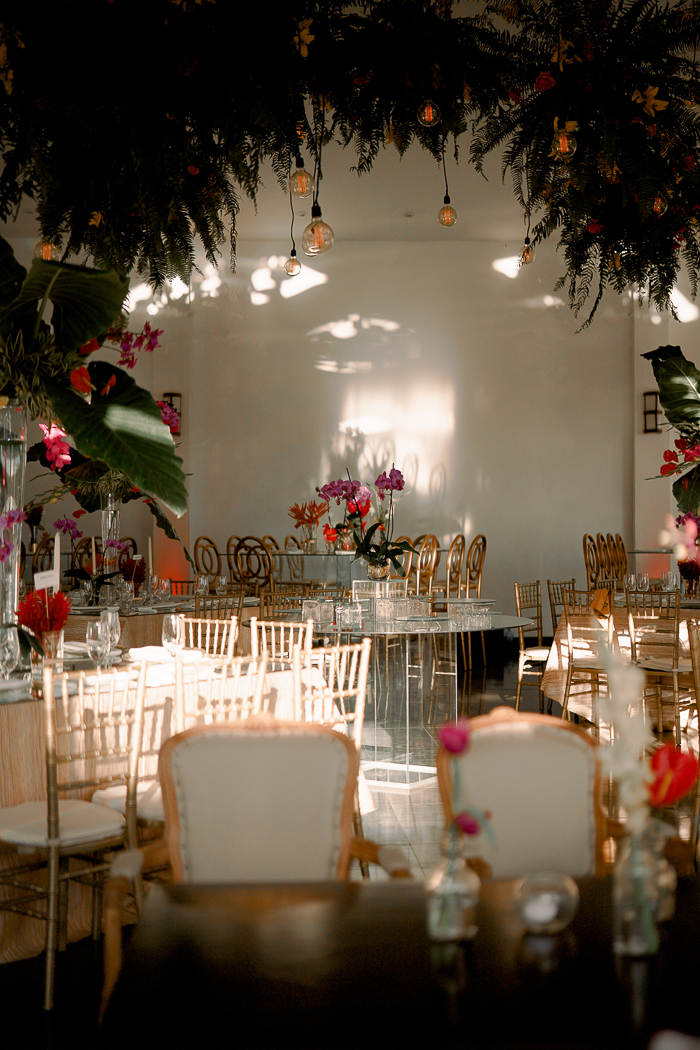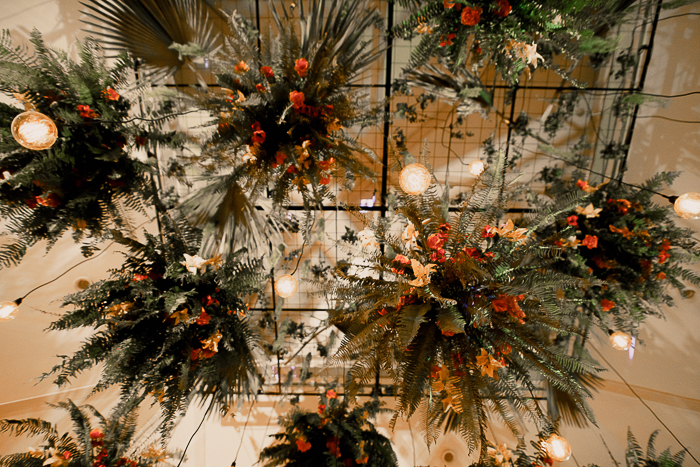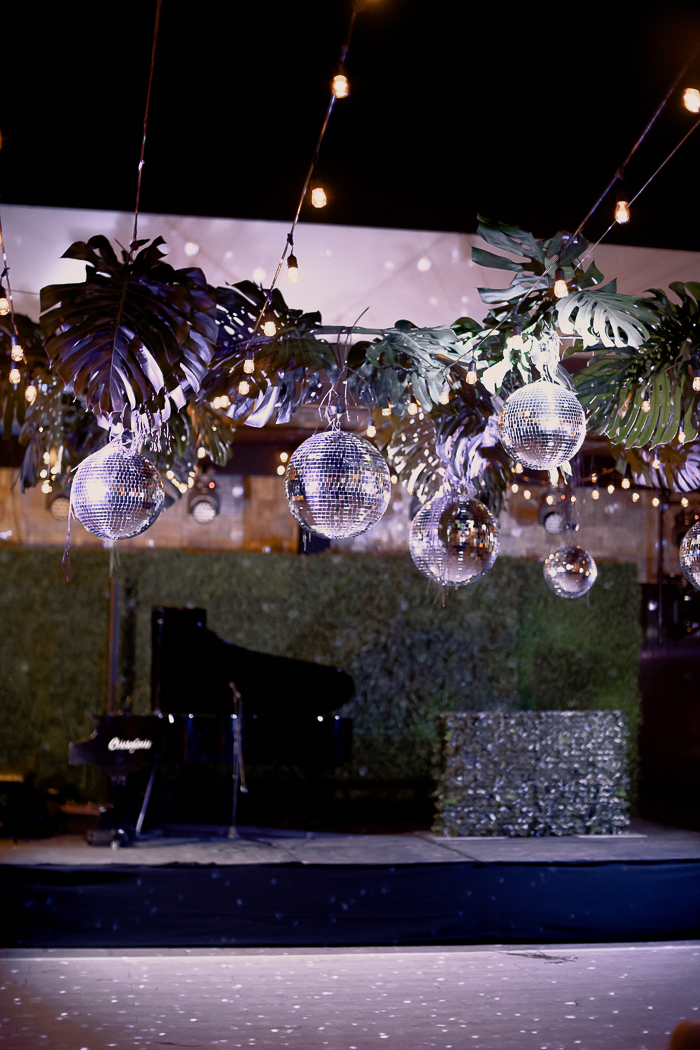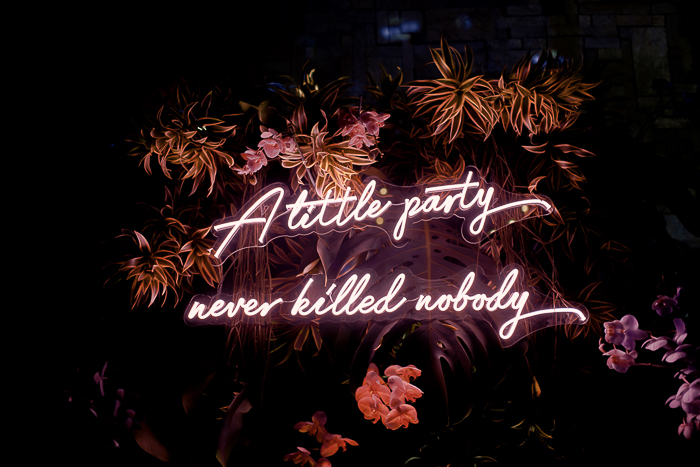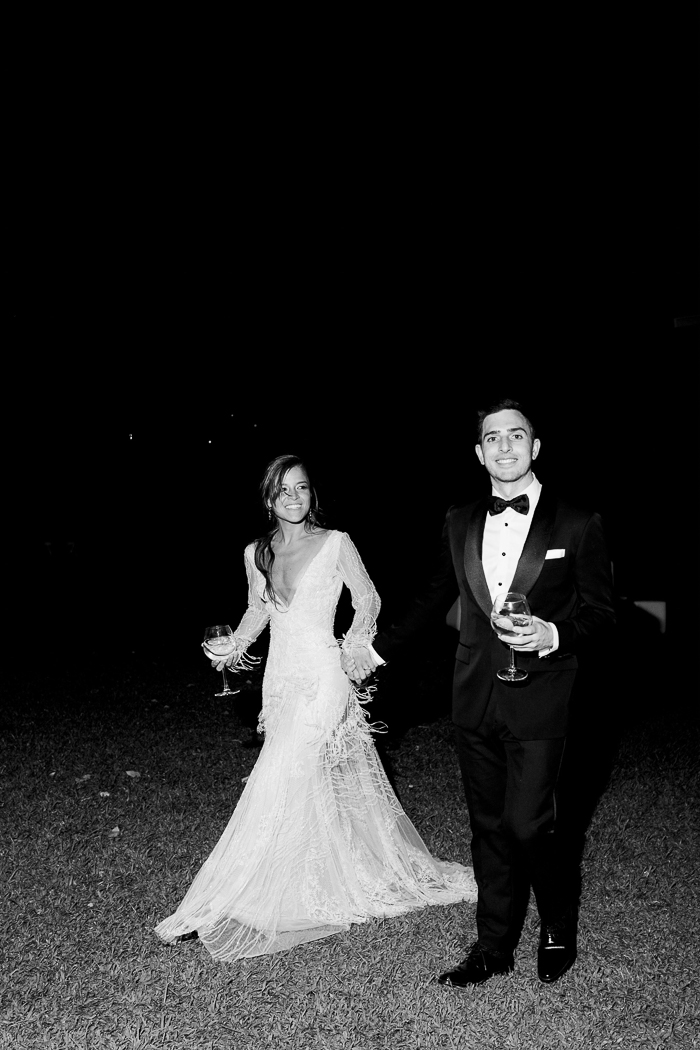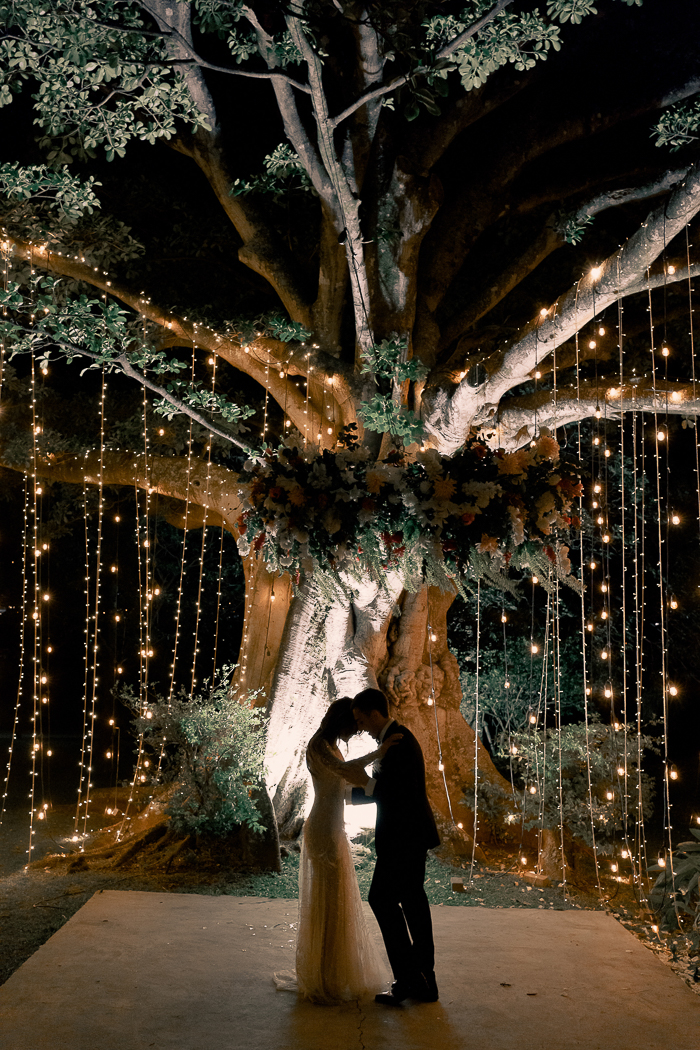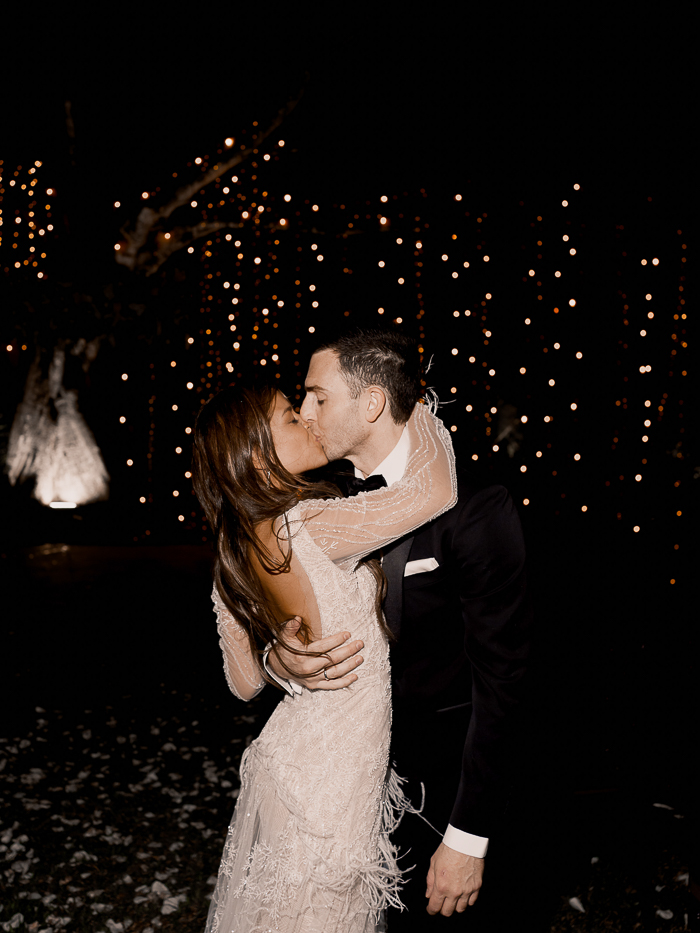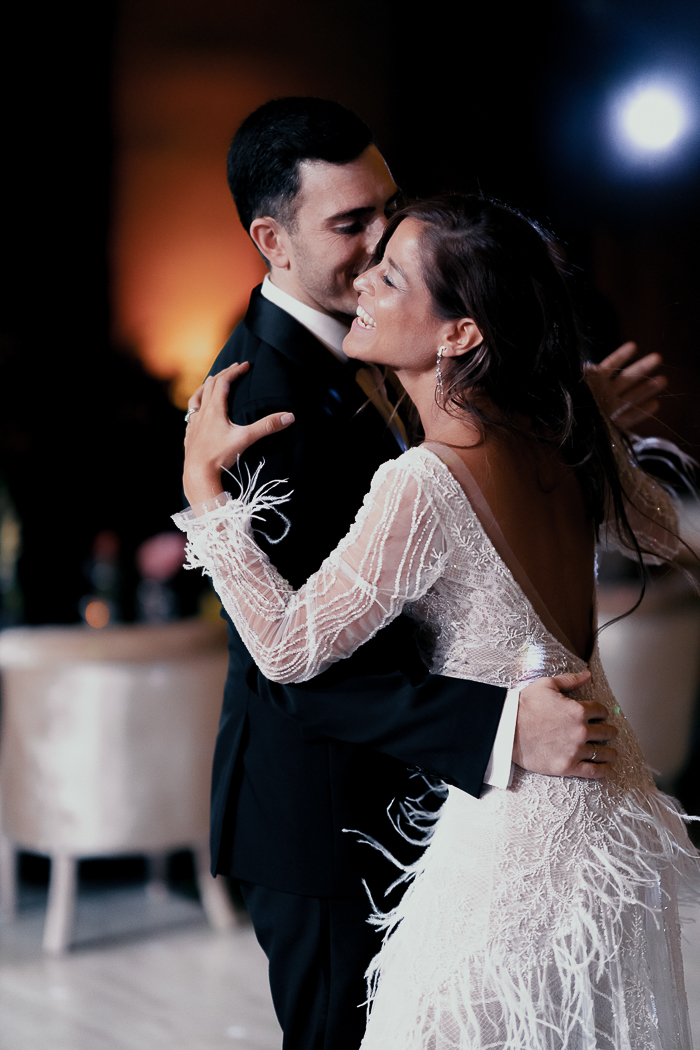 The Couple Will Remember These Fireworks
The surprise firework display was unlike anything I have ever experienced in my life. They were perfectly synchronized with the song "Bohemian Rhapsody," showering the venue and the smiles of our guests in a kaleidoscope of color and sound.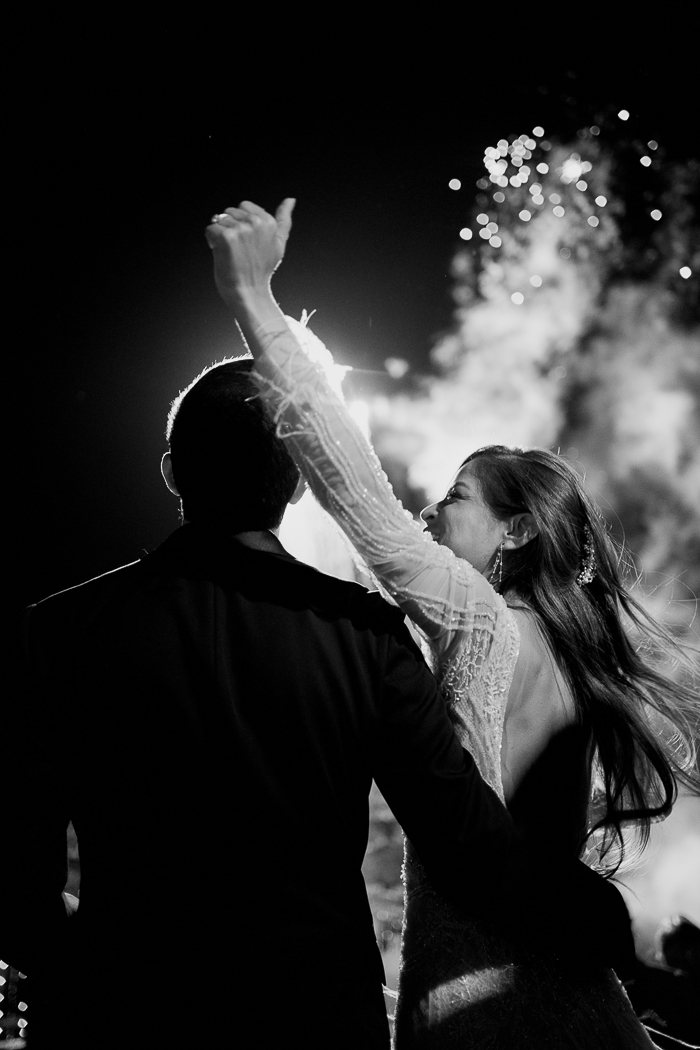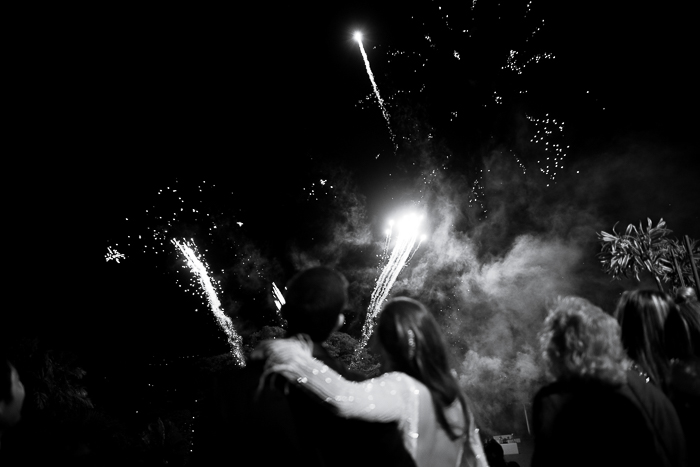 Congratulations again to Natalia and Alex on their oh-so-glam Costa Rican wedding at Campo Lago! Shoutout to Junebug member White Diamond Photography for sharing the day with us. To see more of their beautiful work, check out their profile on our directory of best wedding photographers in the world.