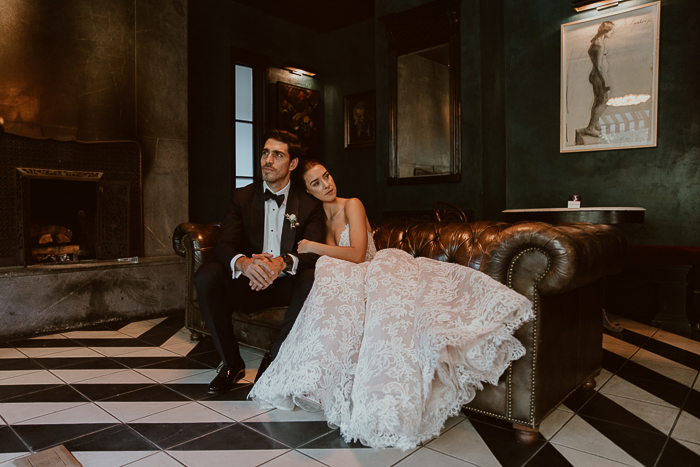 It may only be July, but we can't help but think about spooky season–the costumes, the candy, and the decorations. While we may have to wait a few more months, we've got weddings like Courtney and Tato's Hotel Saint Cecilia micro wedding to hold us over. After their 400-person destination wedding was canceled twice, they planned a small Halloween affair that was elegant and playful.
After tying the knot at Church Saint Ignatius, the couple celebrated with their families at an elegant outdoor reception under the blue moon. Once the sun fully set, the party was moved inside the hotel, where everyone enjoyed pizza, dancing, and costumes. If you've seen the movie Beetlejuice, you may even recognize the masks donned by these newlyweds.
Rather than tell you about all of the incredible details the couple planned, we'll let photographer and Junebug member Ana Hinojosa do the talking.
Ana Hinojosa On The Day
Courtney and Tato's original plan was to have a 400-person wedding in Mexico City. Two canceled weddings later, they decided The Hotel Saint Cecilia in Austin–where they now live–was the perfect place to gather privately and safely with their families. Halloween weekend paired with a rare blue moon appearance created the most serendipitous result.
It was a beautiful private ceremony followed by drinks and appetizers at the hotel. It was complete with a cello soloist and a beautiful long table setting under the famous Hotel Saint Cecilia oak tree chandelier. The night went on with everyone giving a heartfelt speech, followed by first dances and a party at the bar. To wrap up the evening, we had a pizza party at the piano suite with classic records playing, champagne in hand, jumping on the beds, and wearing Halloween masks. It was truly a wedding to remember.
The Couple:
Courtney and Tato
The Wedding:
Hotel Saint Cecilia, Austin, Texas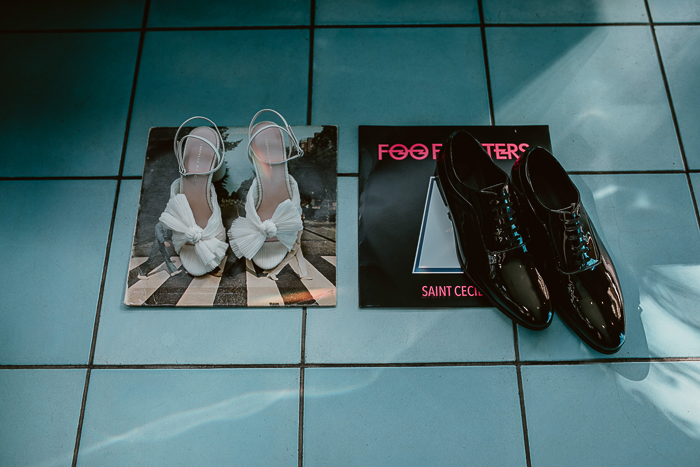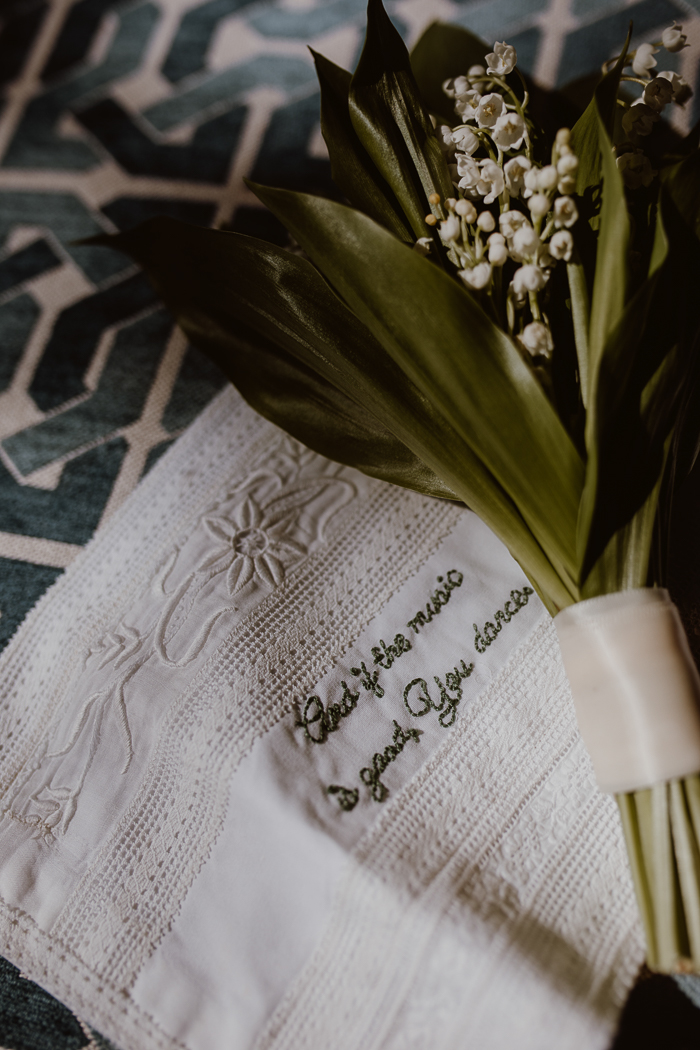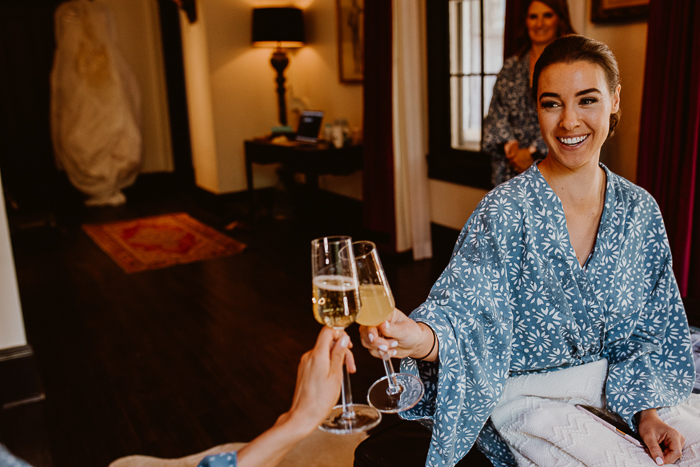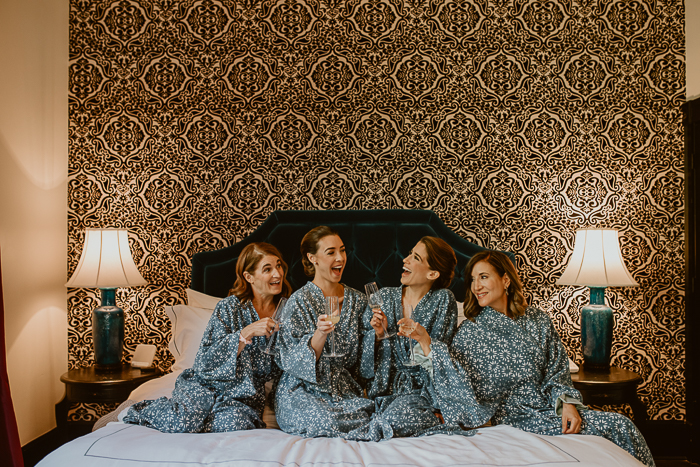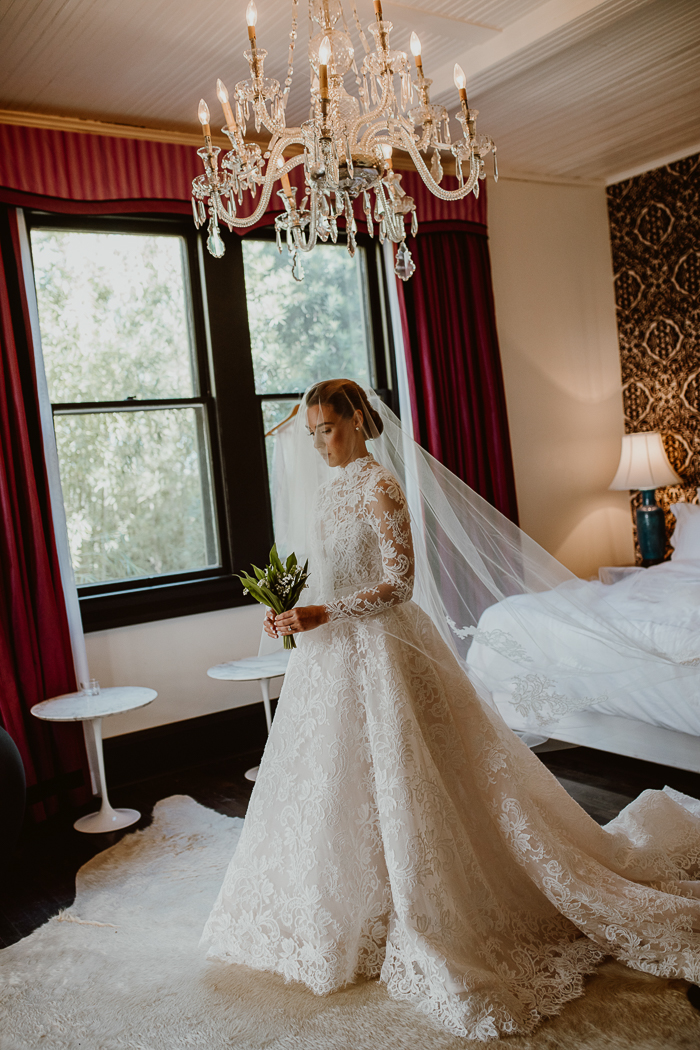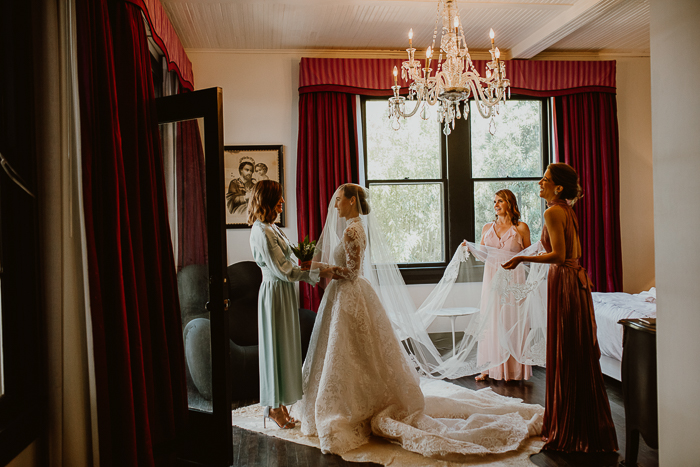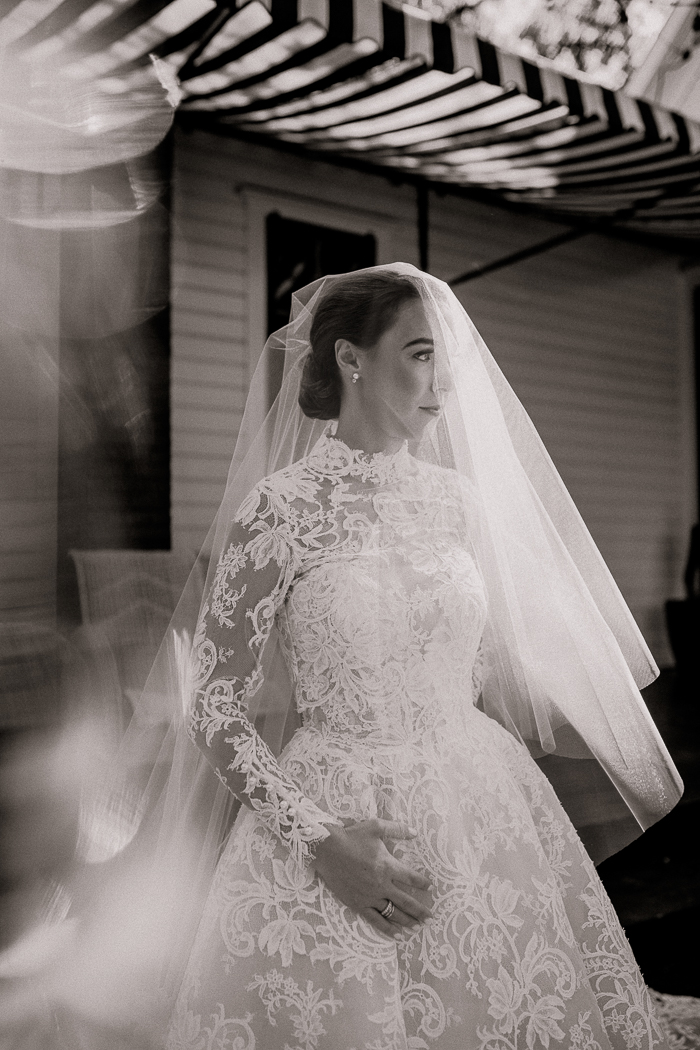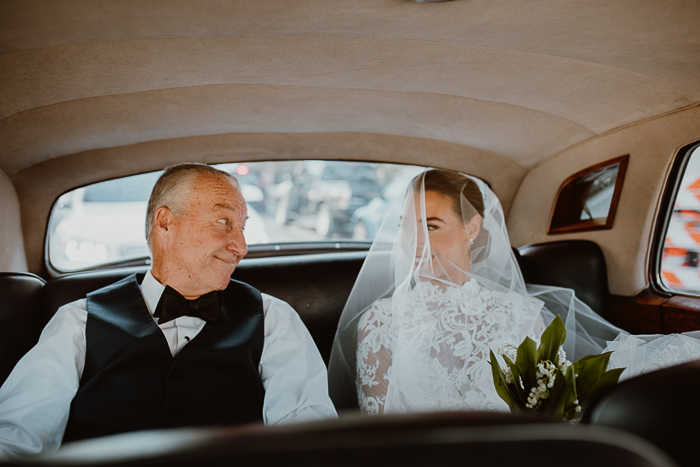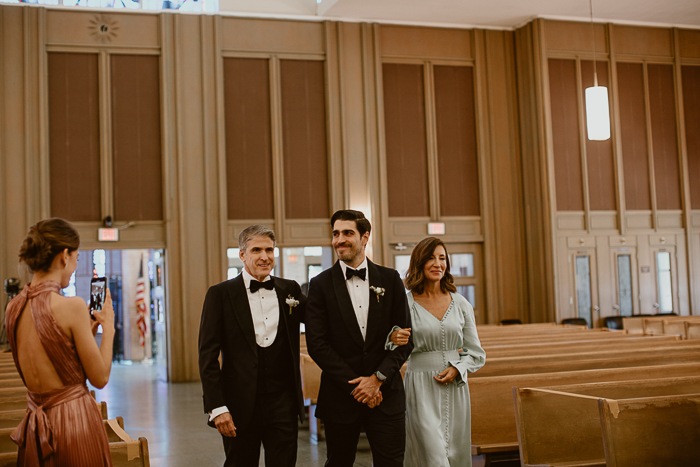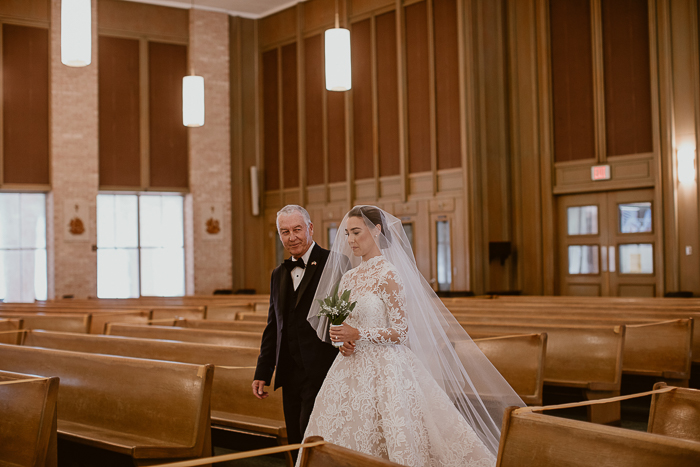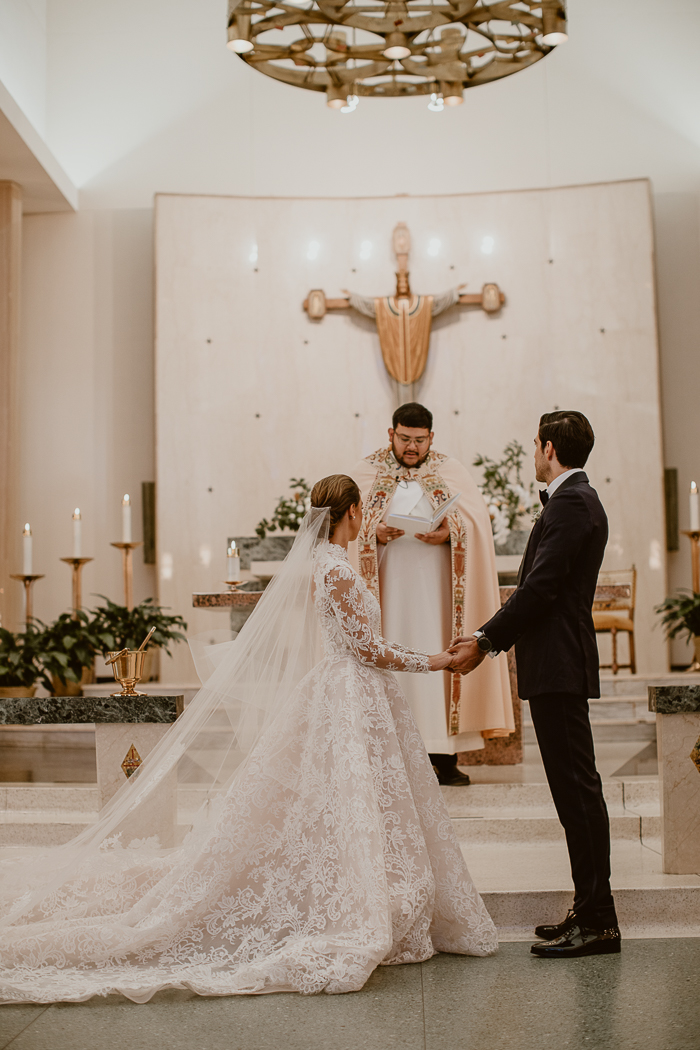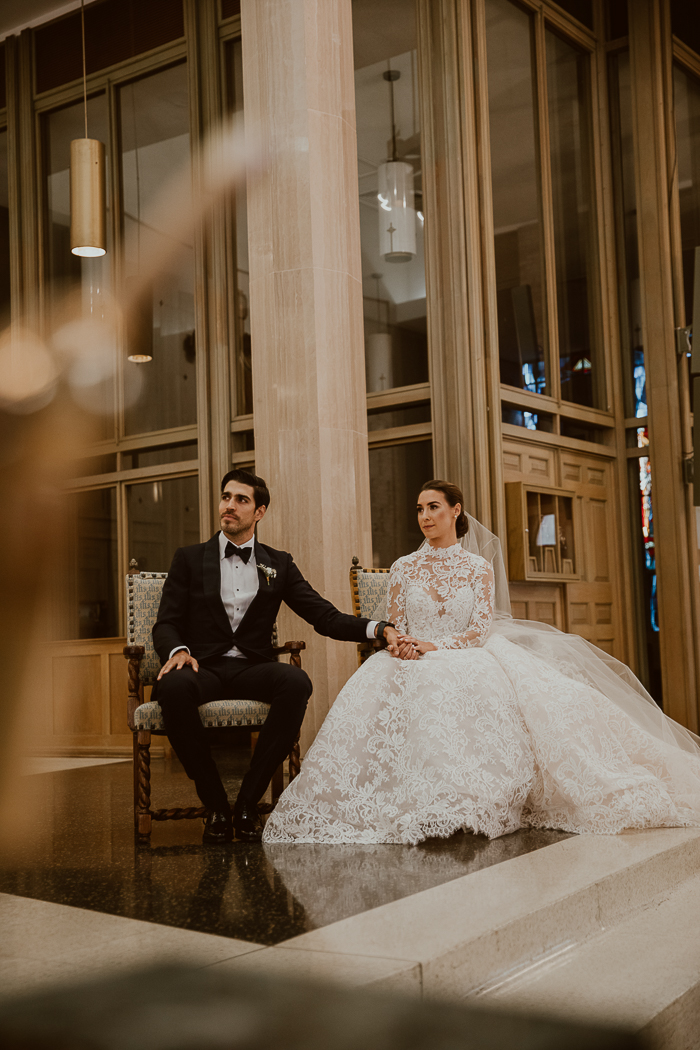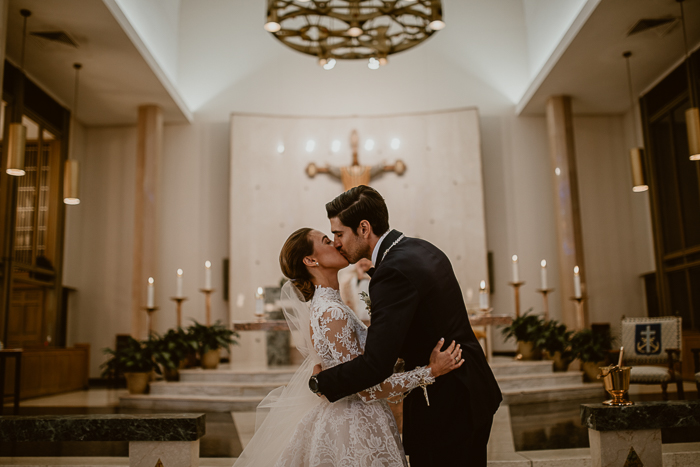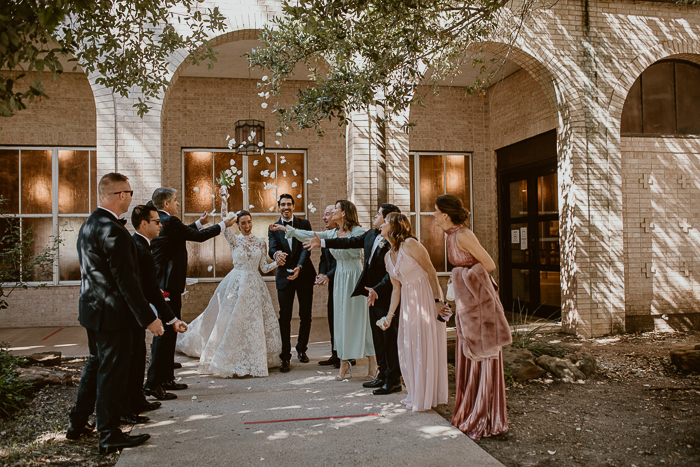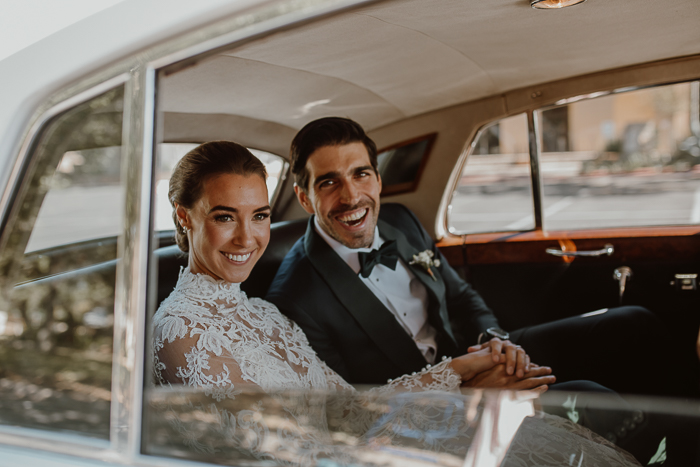 Why A Hotel Saint Cecilia Micro Wedding
We wanted a venue that we could rent for the weekend and make it feel like home. The Hotel Saint Cecilia is extremely private and has a true character that nods to Austin life. The romantic dinner under the famous Hotel Saint Cecilia chandelier was complete with colored glass, brass details, orchids and poppies, earthen undertones, and soft neutral linens.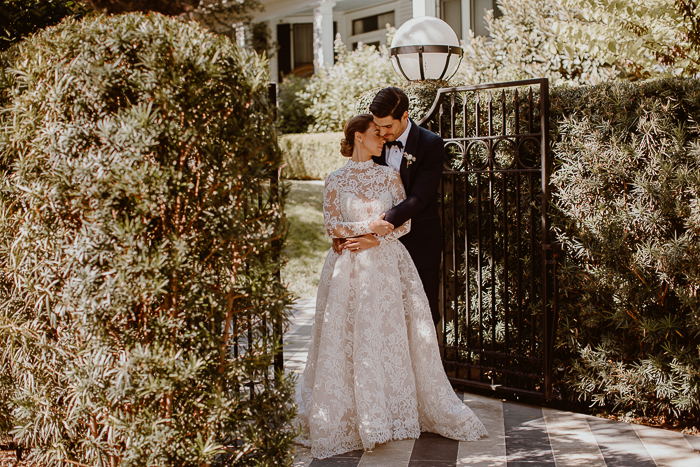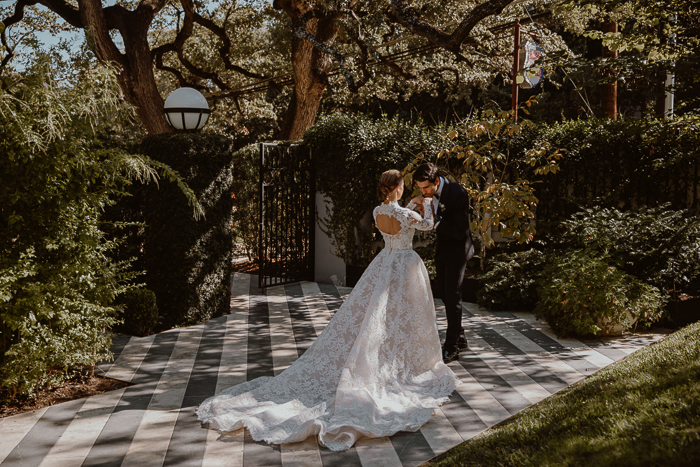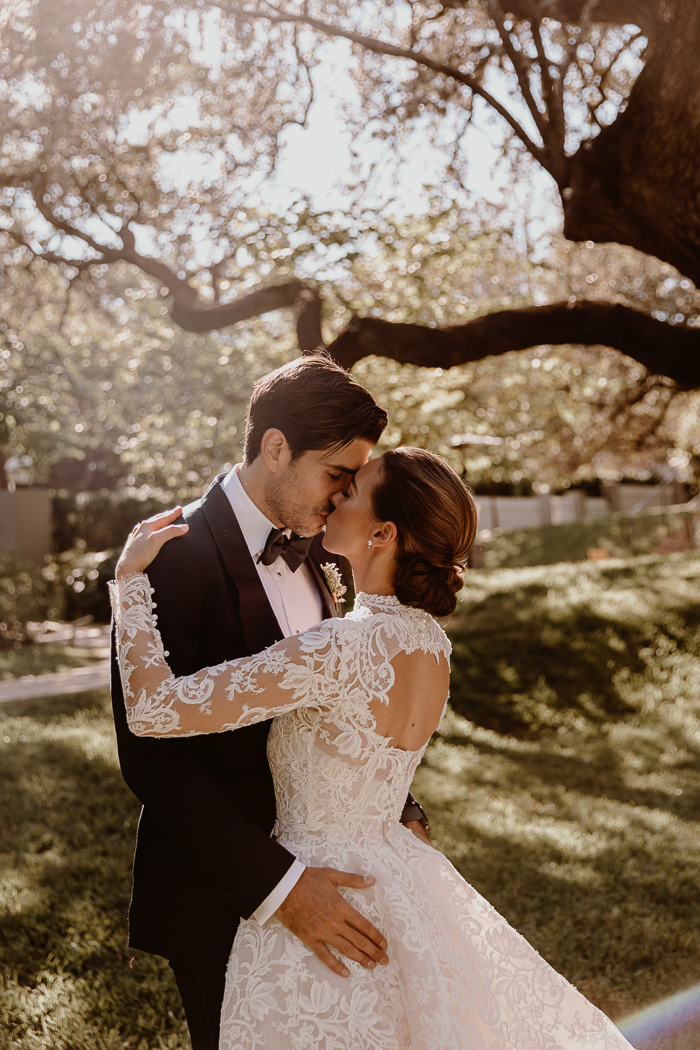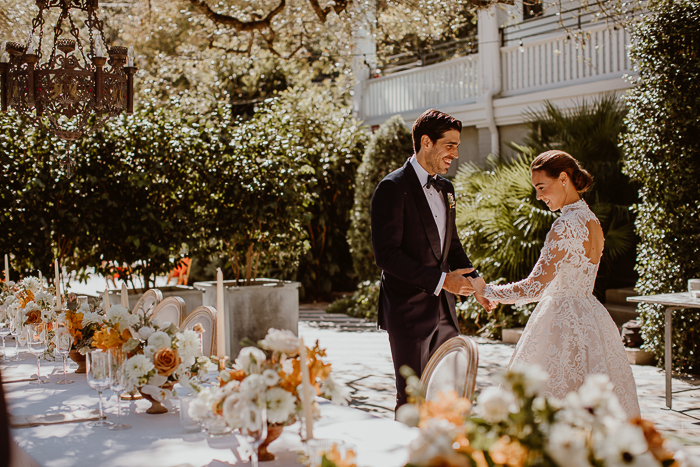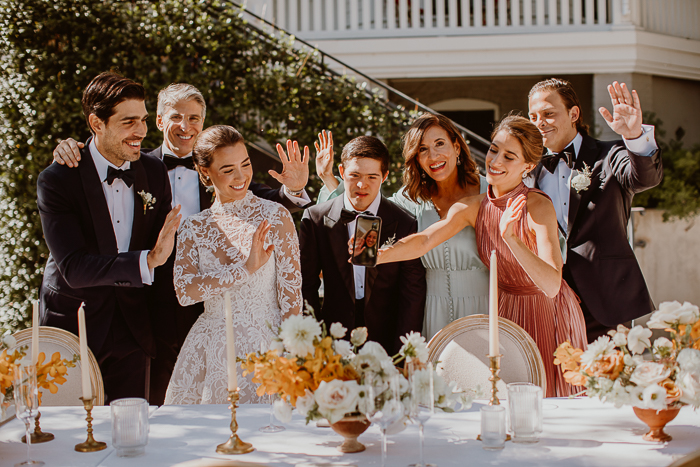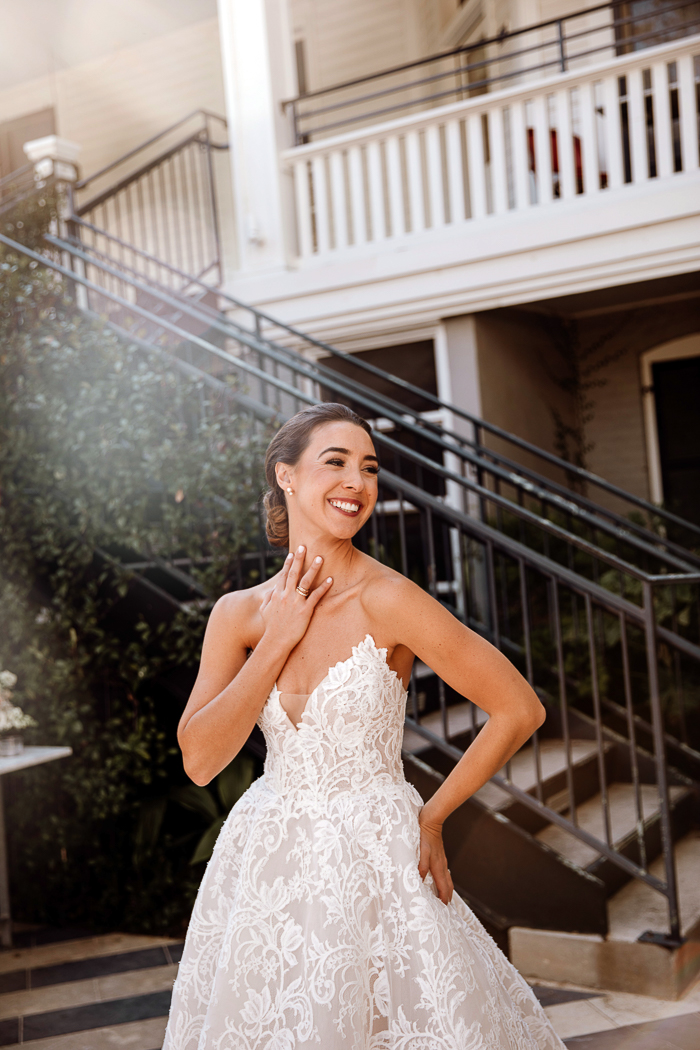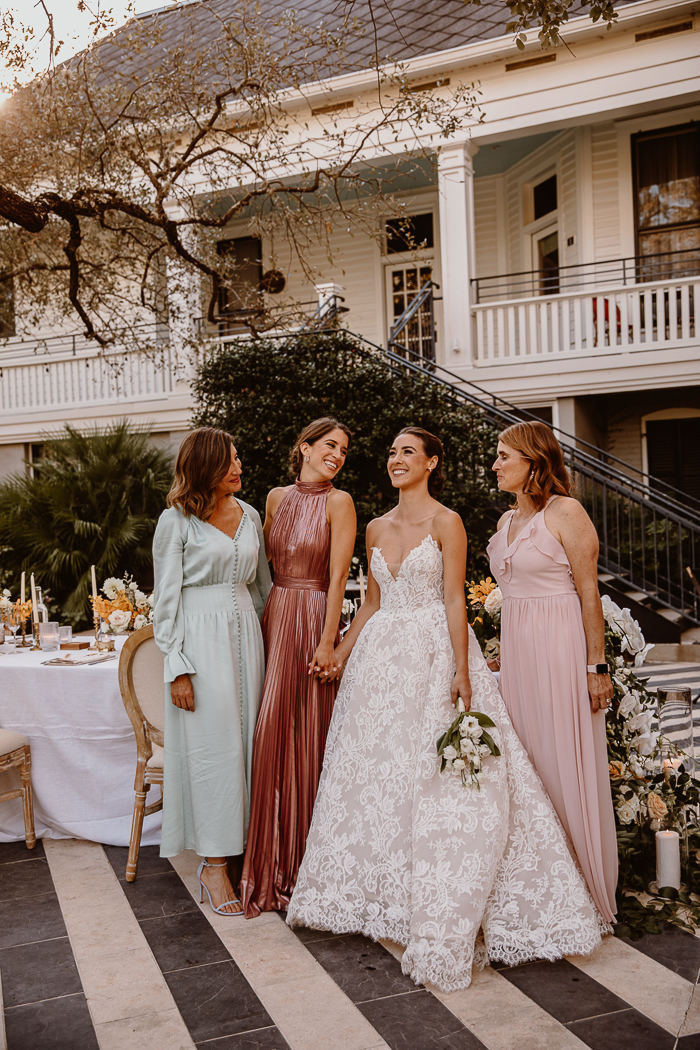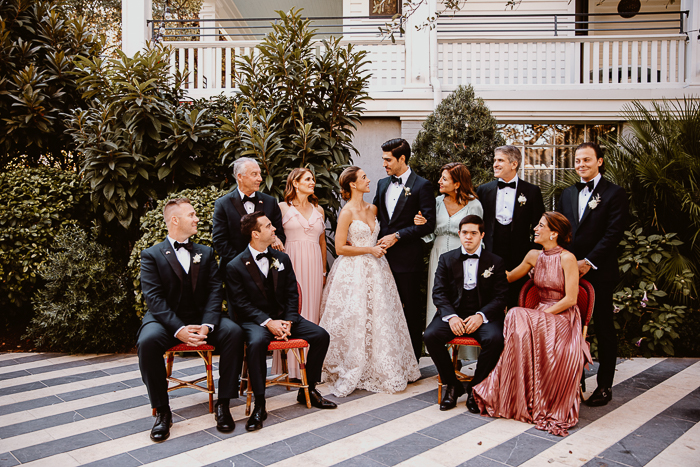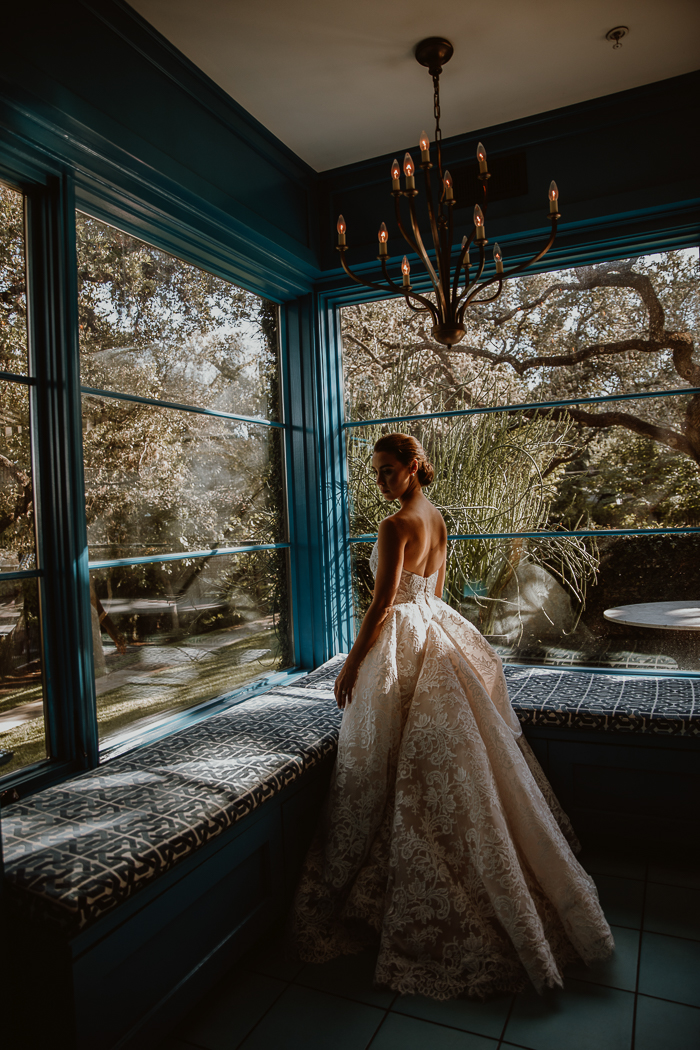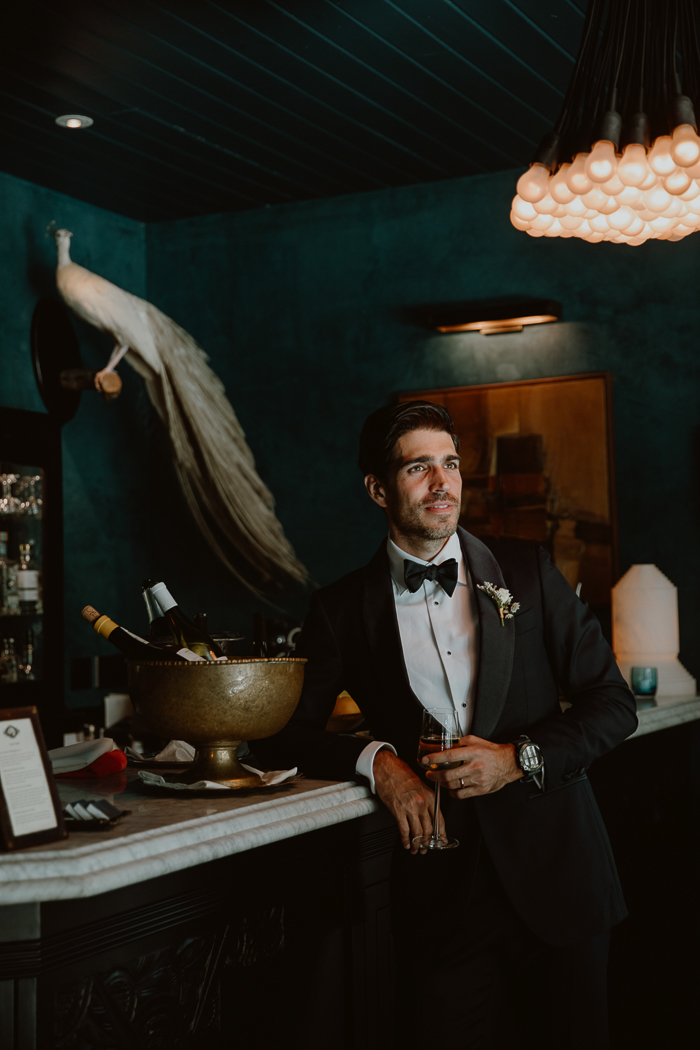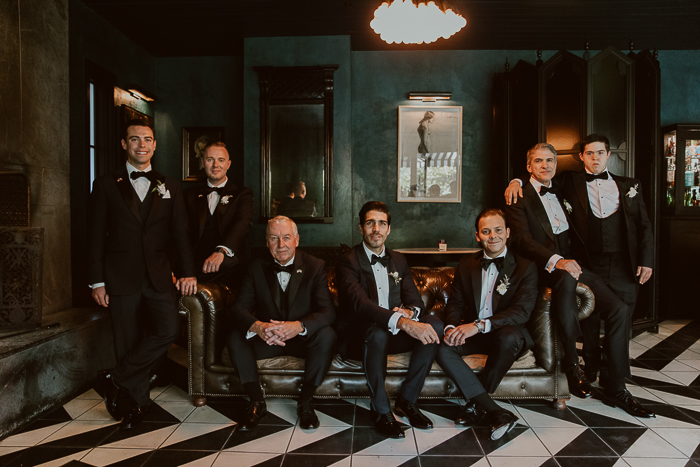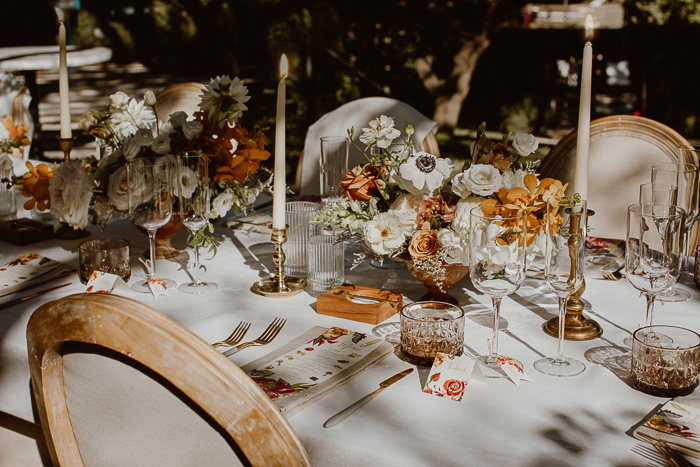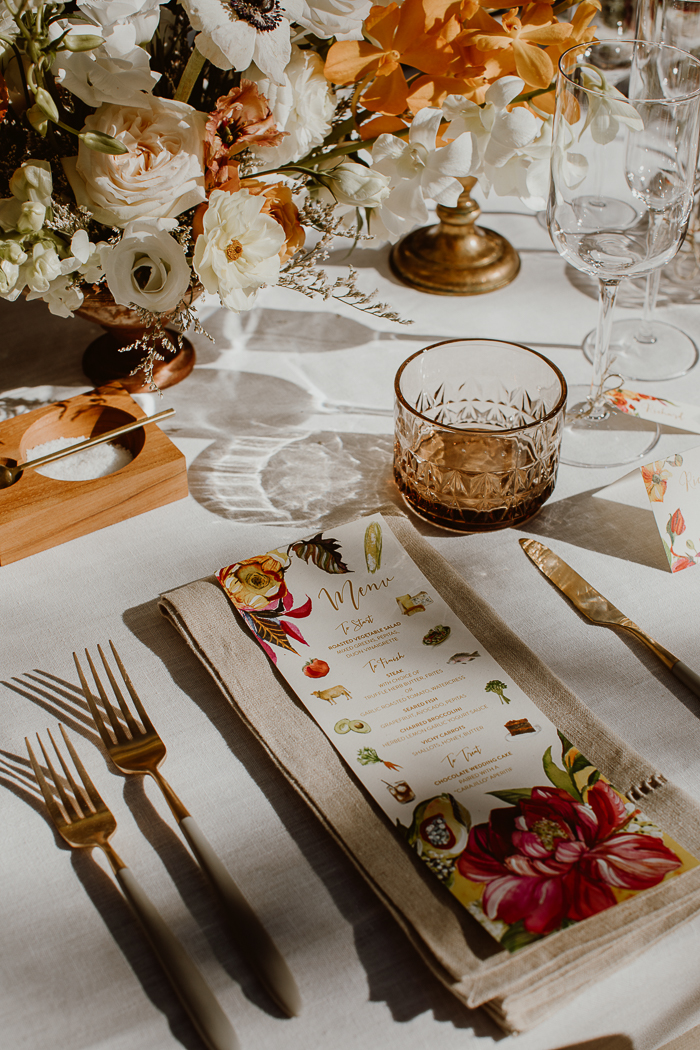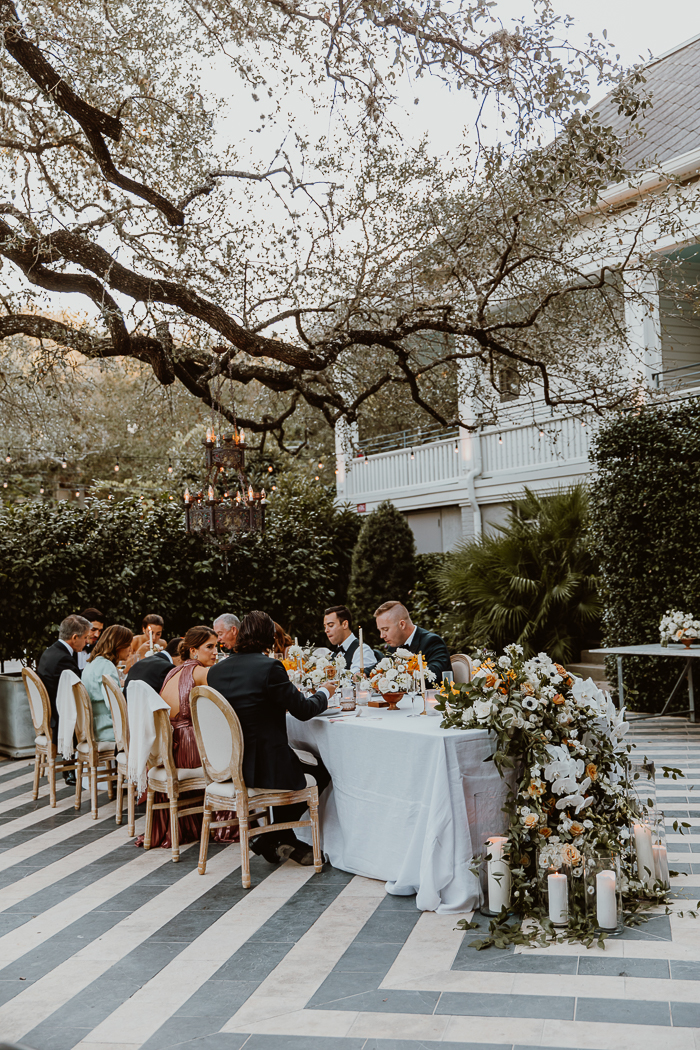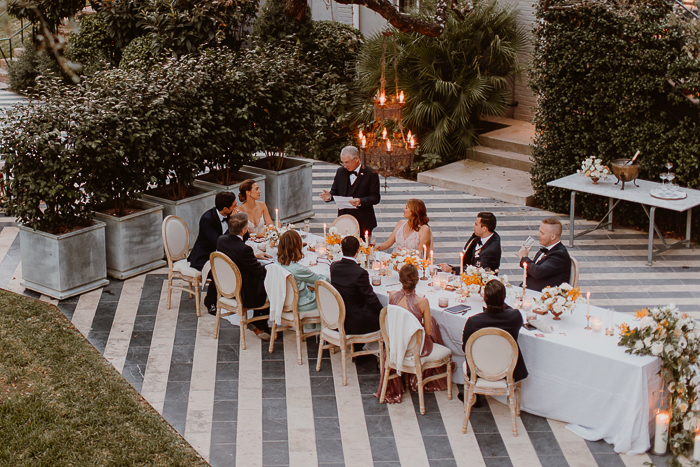 Memorable Speeches From Family
Everyone was able to make a speech since it was only 11 of our family members. We all were able to connect on a level that I am not sure would have happened with our original Plan A wedding of 400 people in Mexico City. It was so special and intimate.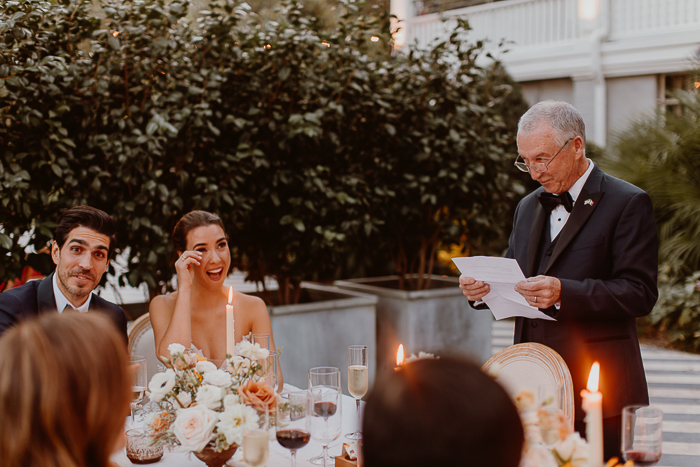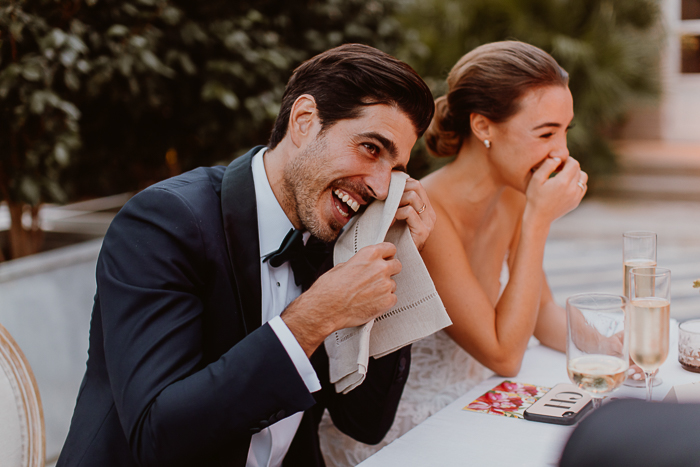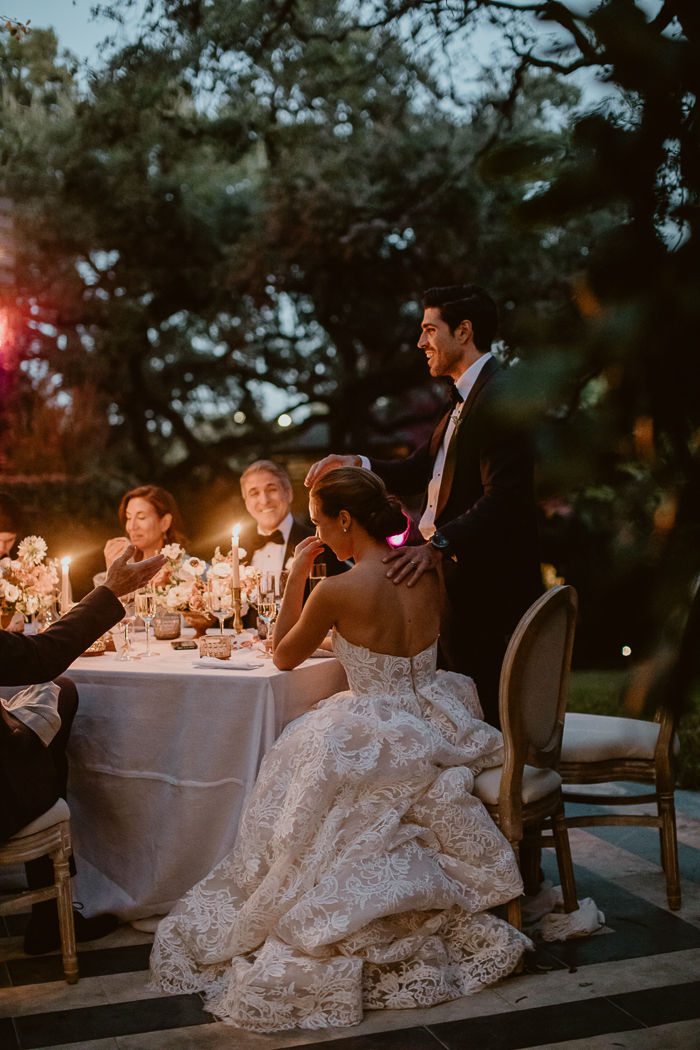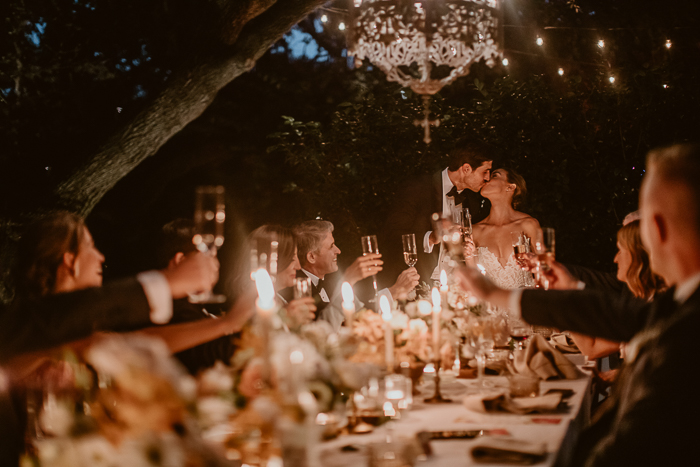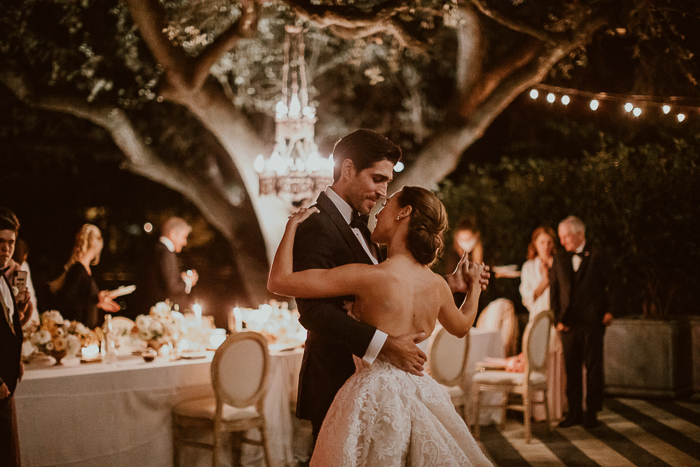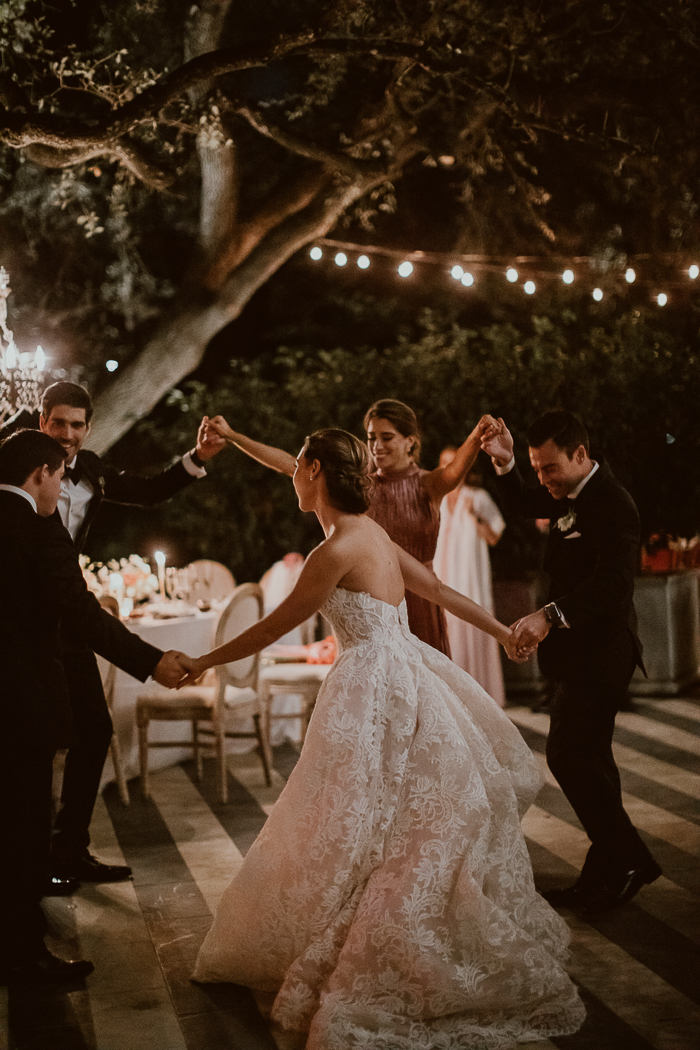 Working With Junebug Member Ana Hinojosa
Ana was our original photographer, even when we planned to have a wedding in Mexico City. Ana just understood Tato and me as a couple. She knew how to make us laugh, have fun with it all, and we connected on the most personal level. Ana became an extension of our family that weekend and we truly can't imagine our wedding weekend with anyone else. She was only one person but somehow didn't miss a beat, and our photographs show that!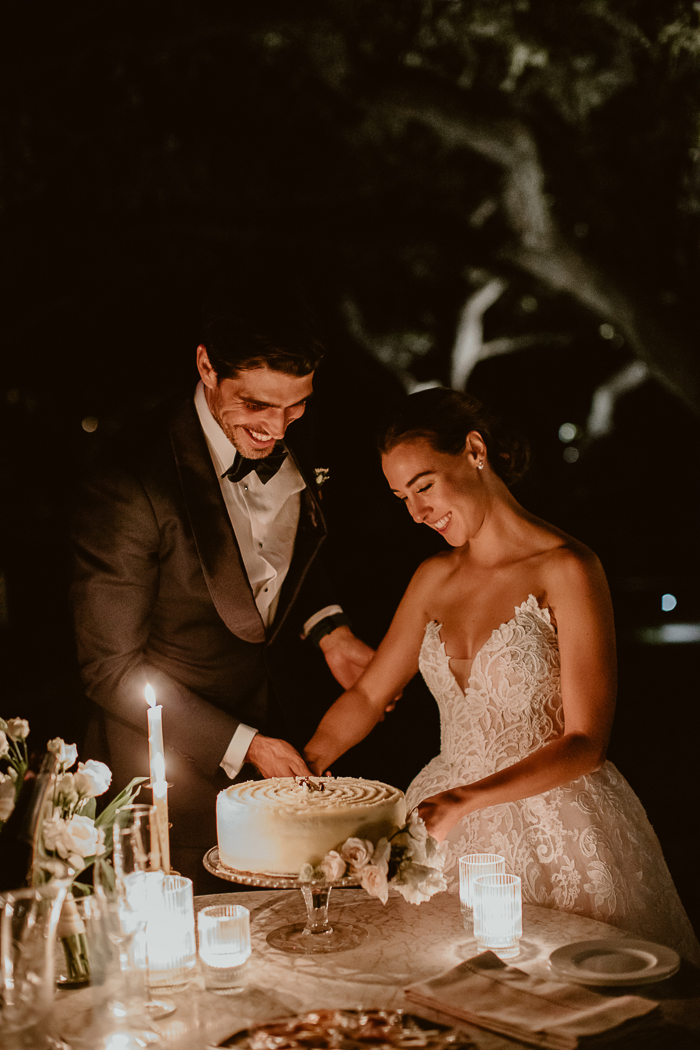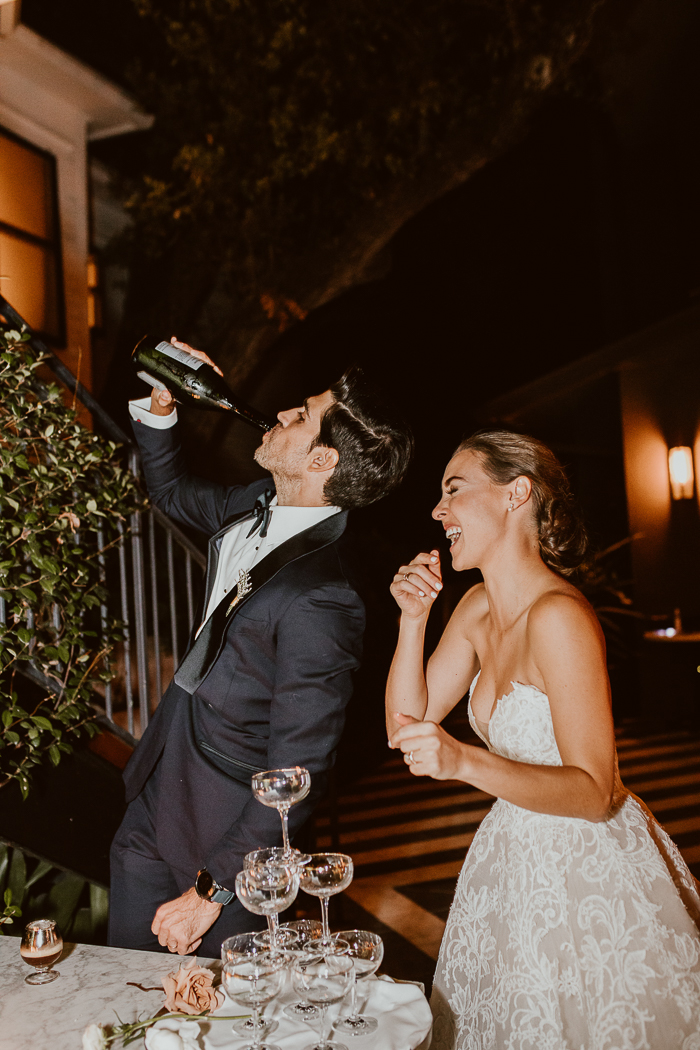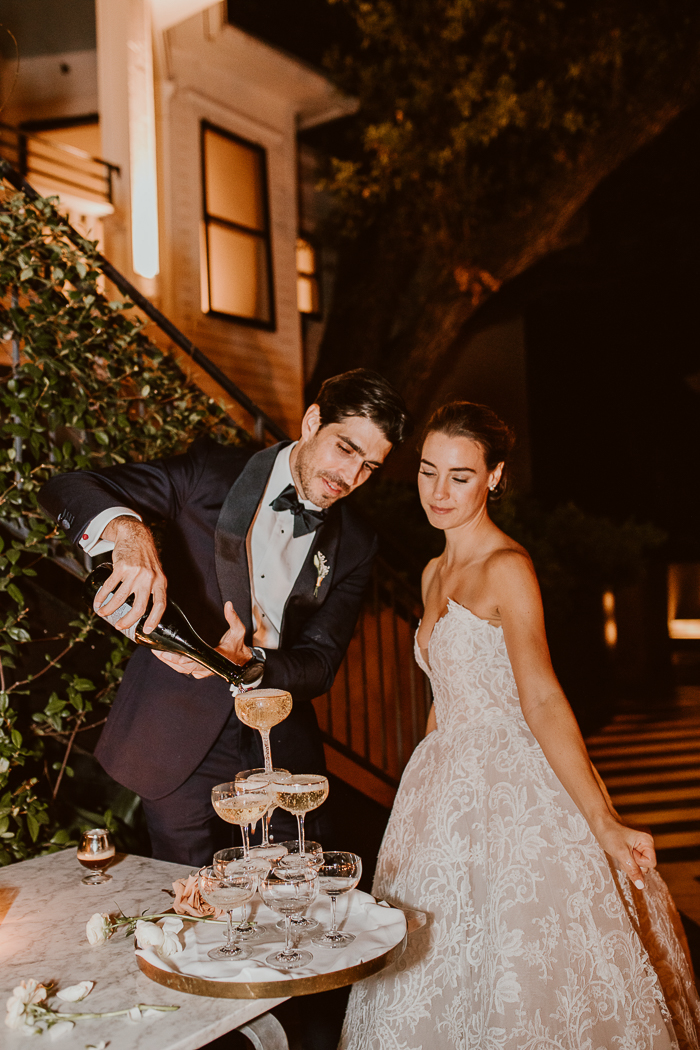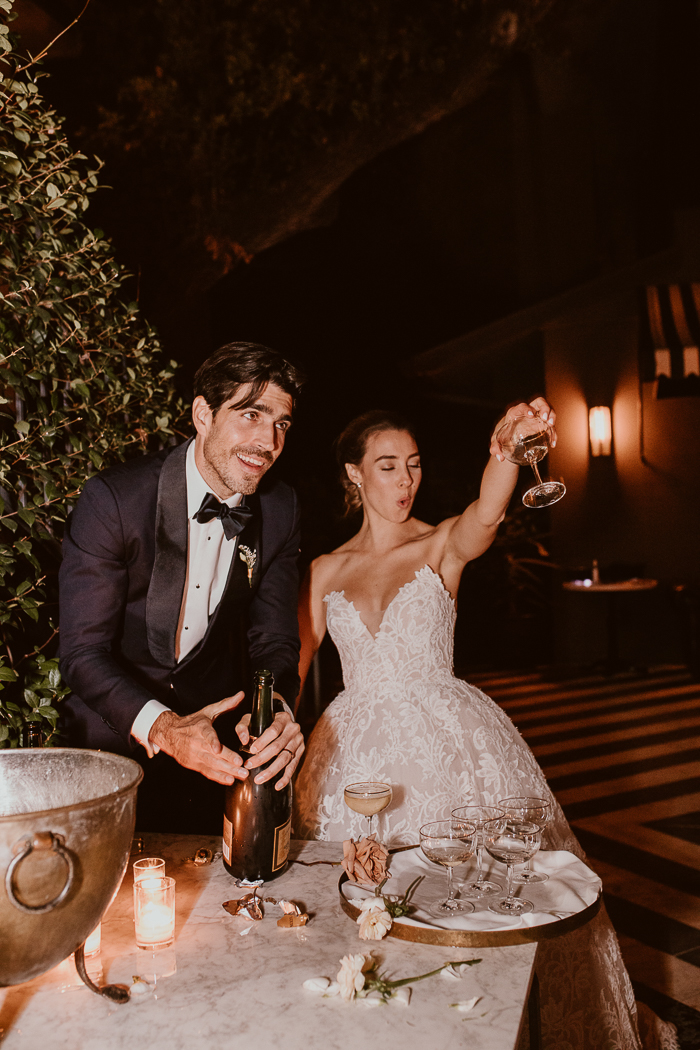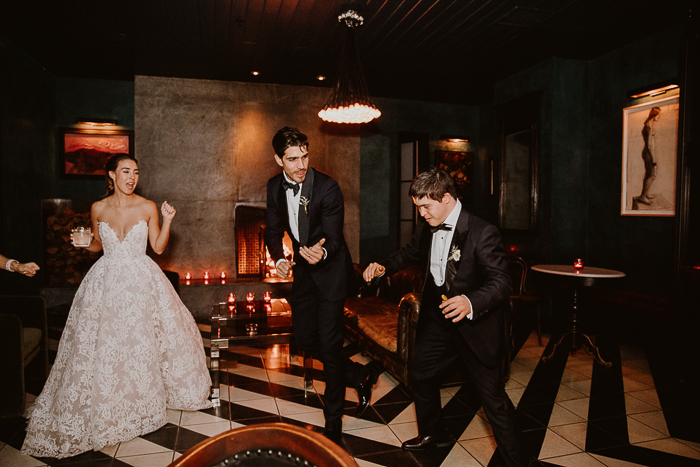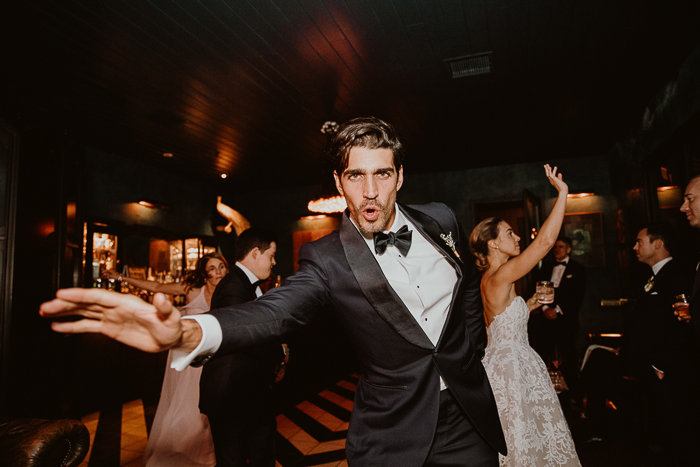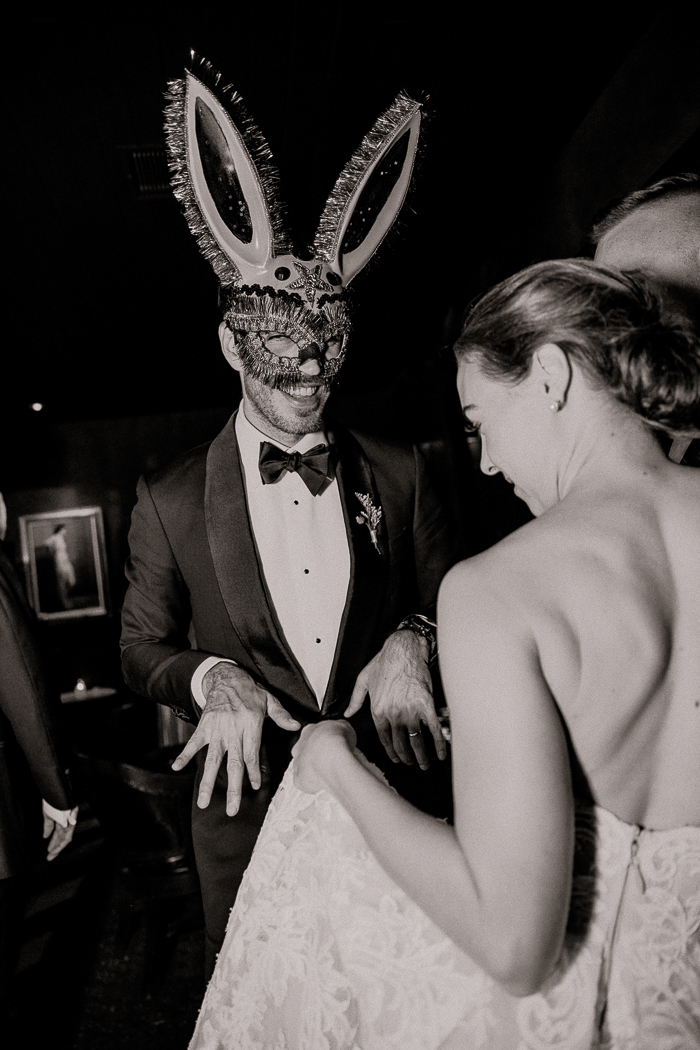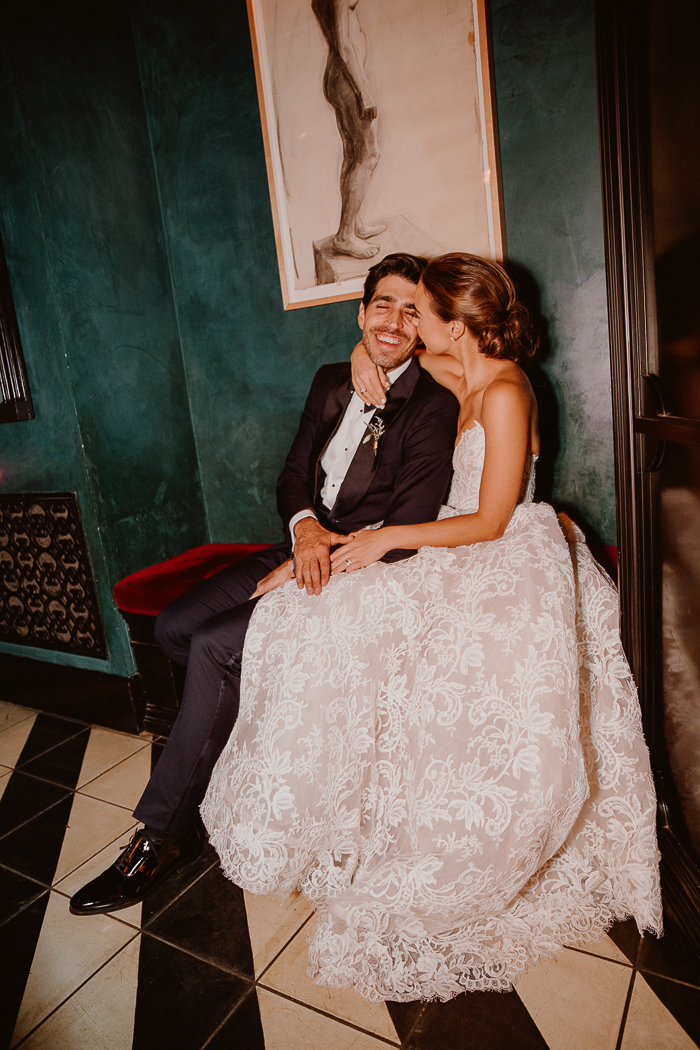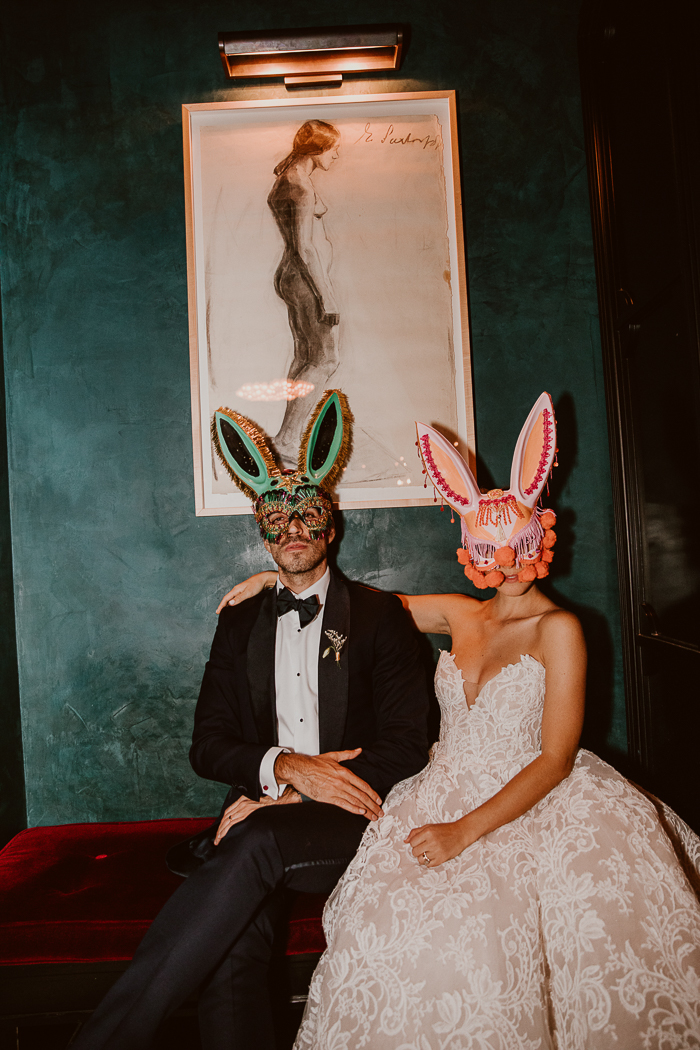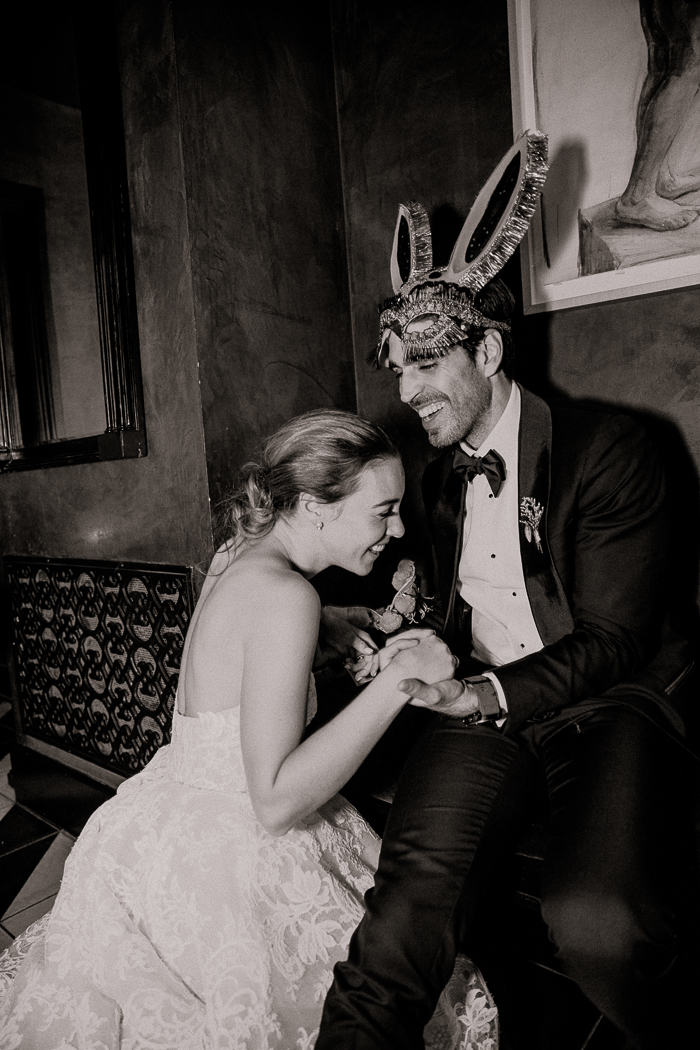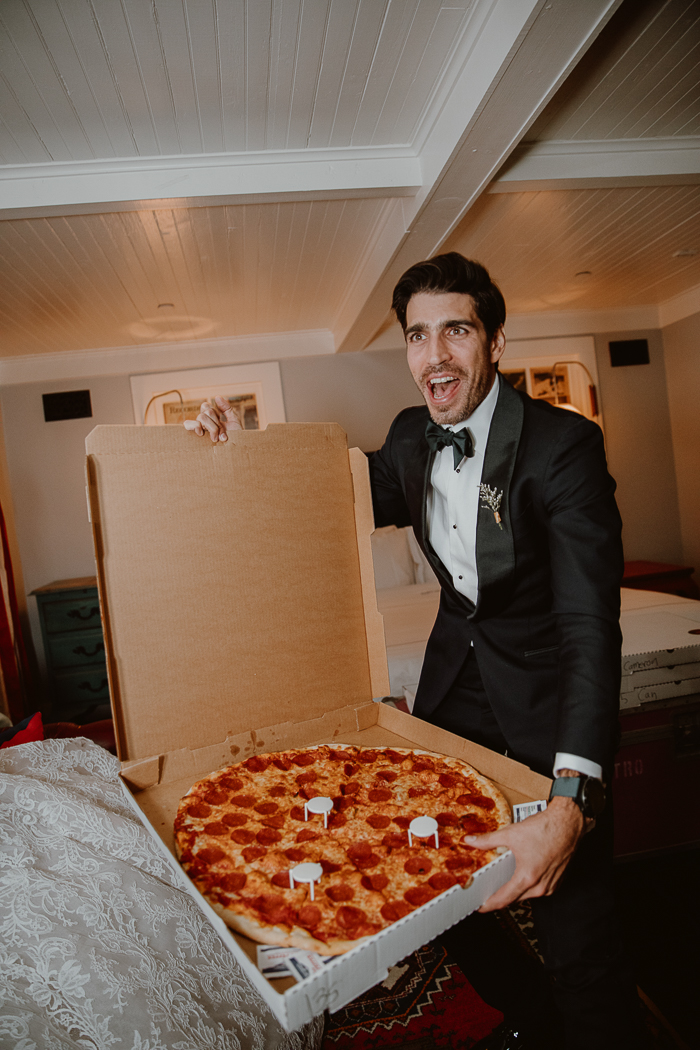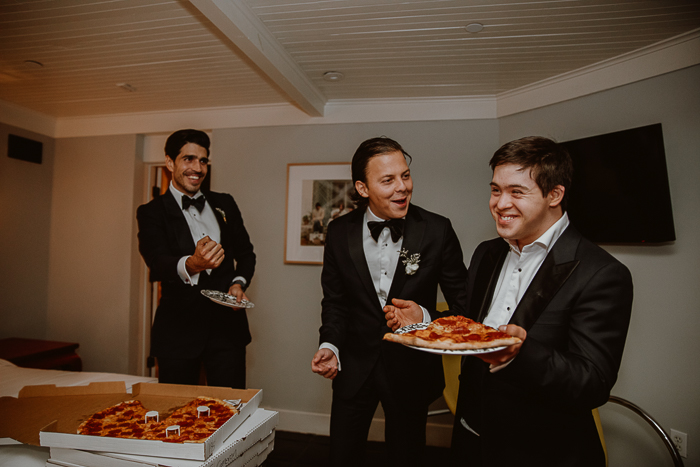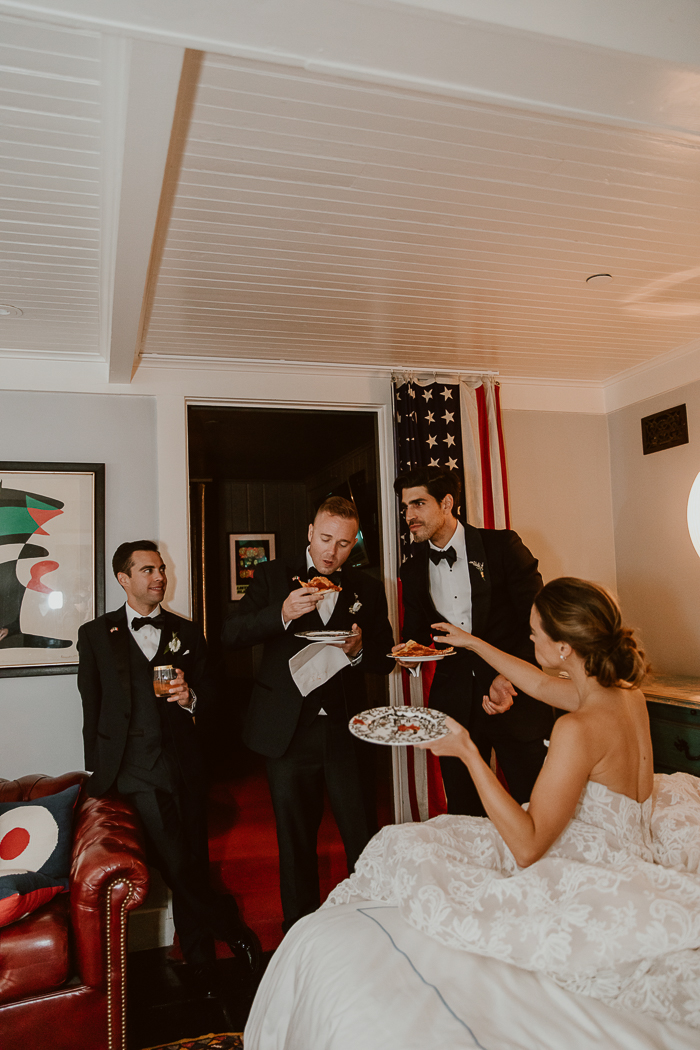 A Sign From The Bride's Late Mother
I lost my mom seven years ago. The morning after our wedding day, we were awoken by a tapping noise that lasted for over 30 minutes. After some time, we opened the drapes of our wedding suite to find a beautiful cardinal saying hello on our terrace. Cardinals are said to be a sign from heaven to earth, delivering messages back and forth. We truly felt like my mom was there on the most important weekend of our lives.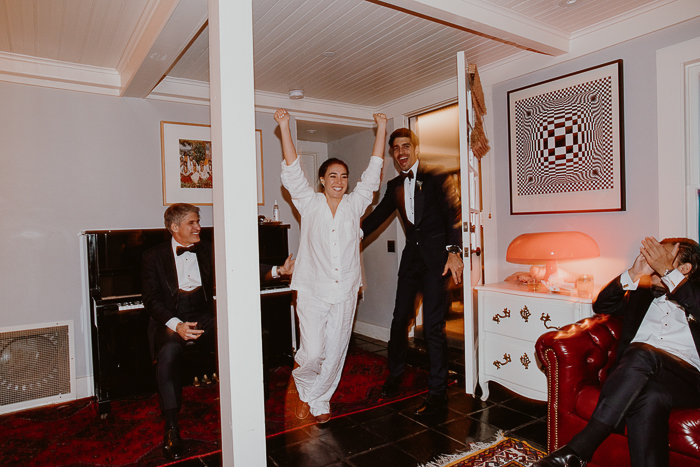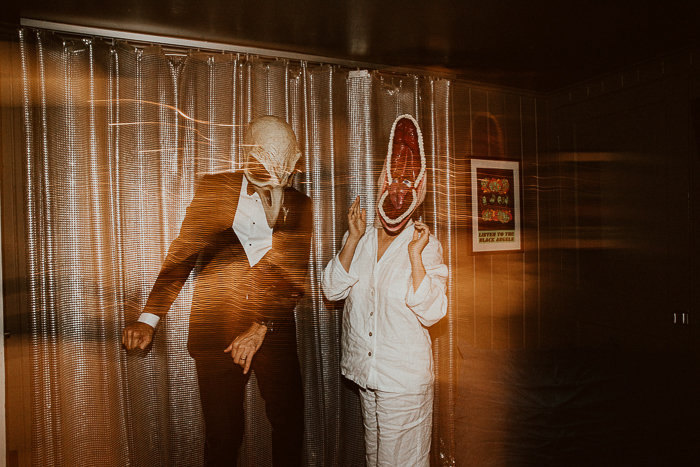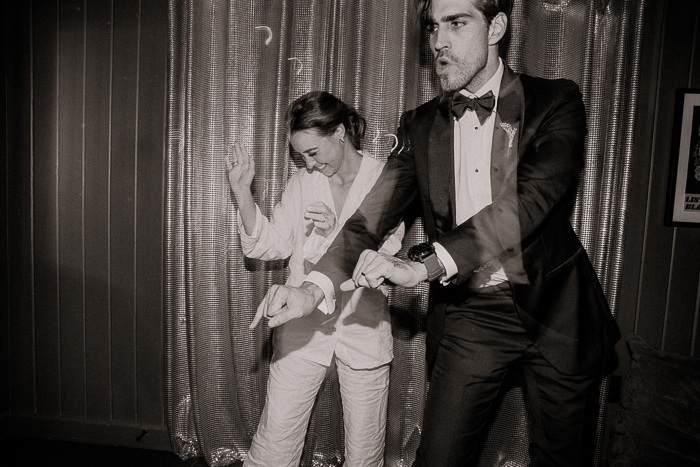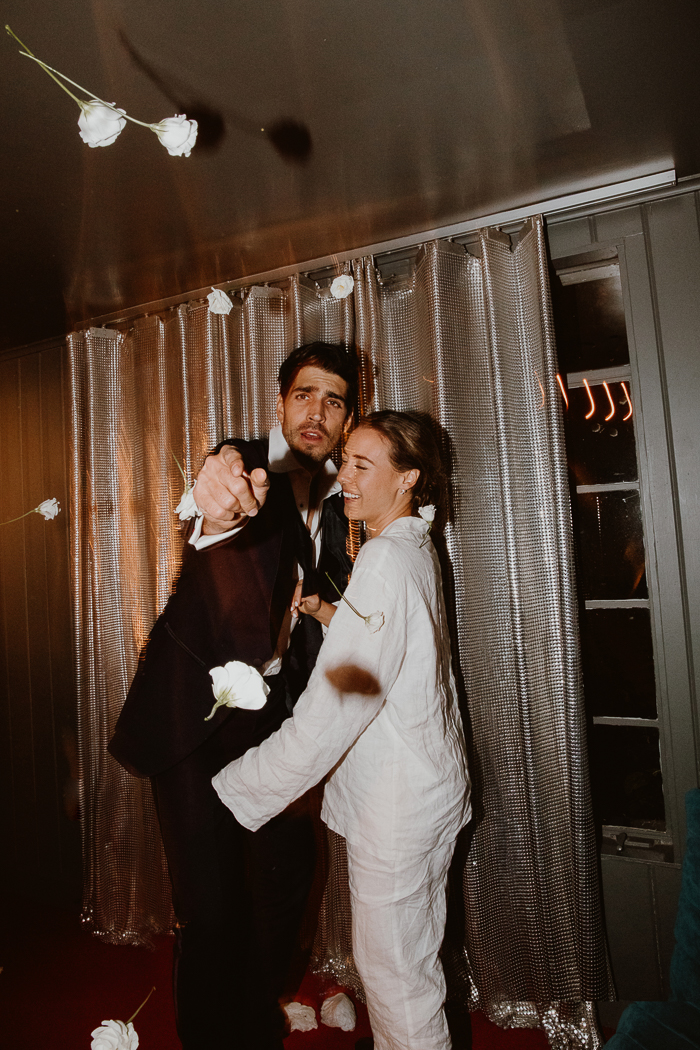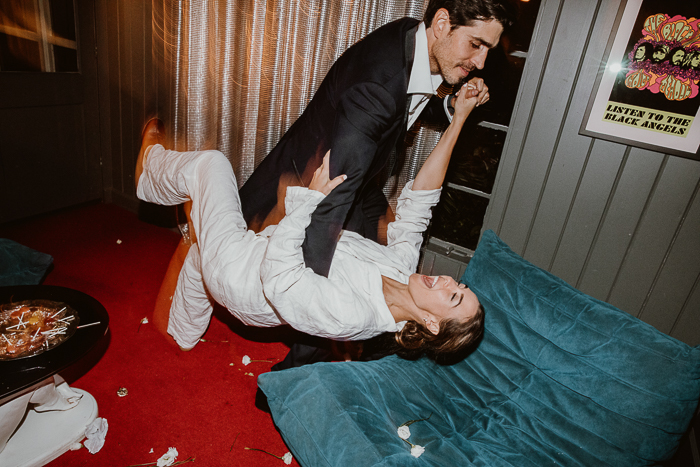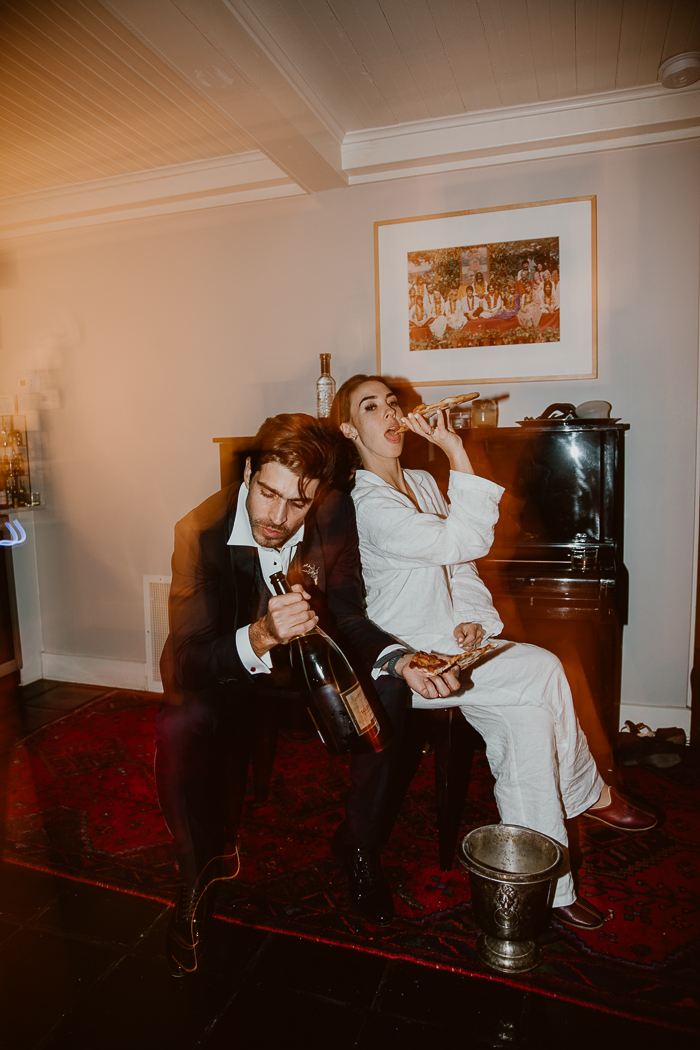 Congratulations again to Courtney and Tato on their Hotel Saint Cecilia micro wedding! We're so thankful that Junebug member Ana Hinojosa captured every playful detail of this special day. To see more of Ana's work, check out her profile in our directory of photographers from around the world!