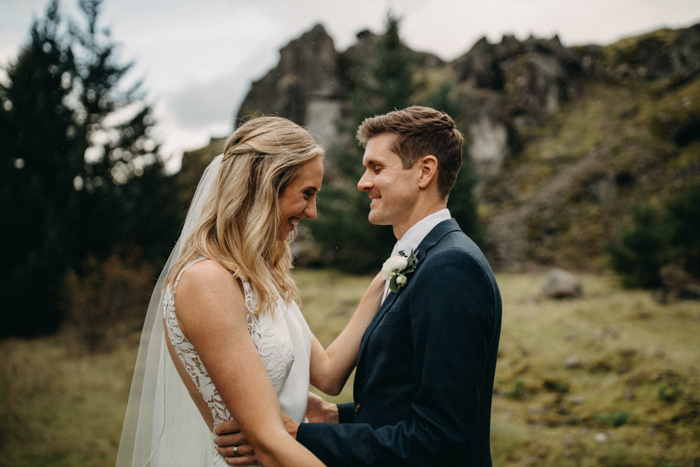 A lakefront ceremony, towering mountain top views, and miles from the nearest city—adventure lovers Bri and Derek traded a traditional over-the-top wedding for a secluded, gorgeous Skamania Lodge elopement deep in Stevensville, Washington mountains. The couple prioritized their loved ones' involvement in their elopement—live-streaming their ceremony and chatting with family and friends after tying the knot. Nothing was stopping this motivated couple, not even a poor wifi connection.
Photographer Lukas Korynta captured every detail that made this stunning outdoorsy elopement an adventurous couple's dream wedding. If you're looking to take your love to new heights, keep scrolling for inspo-worthy details that are sure to have you swooning.
The Couple:
Briana and Derek
The Wedding:
Thunder Island at Cascade Locks, Oregon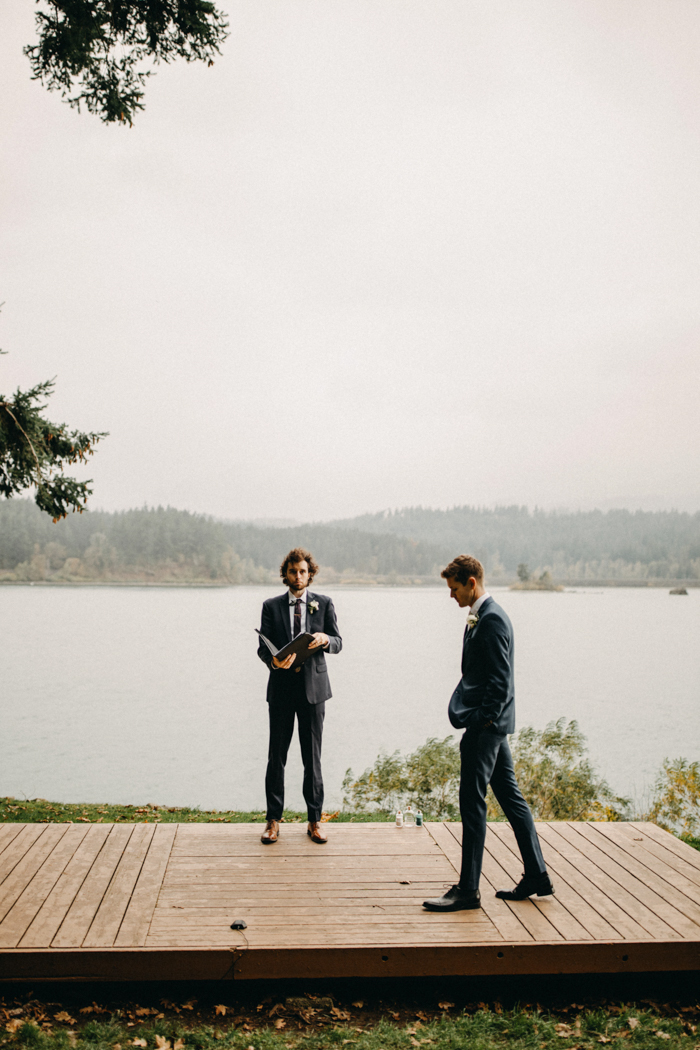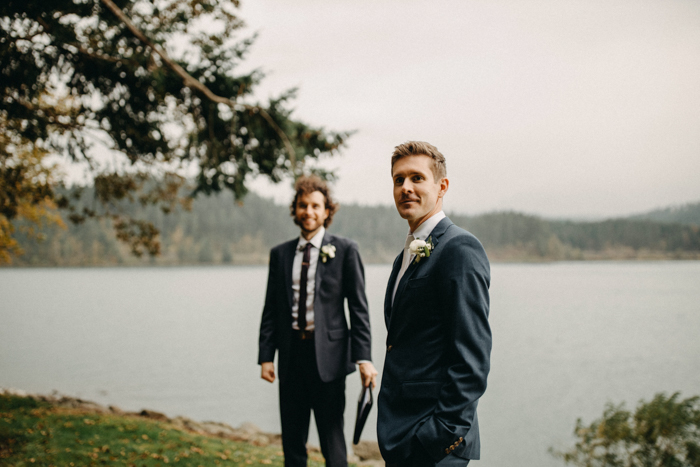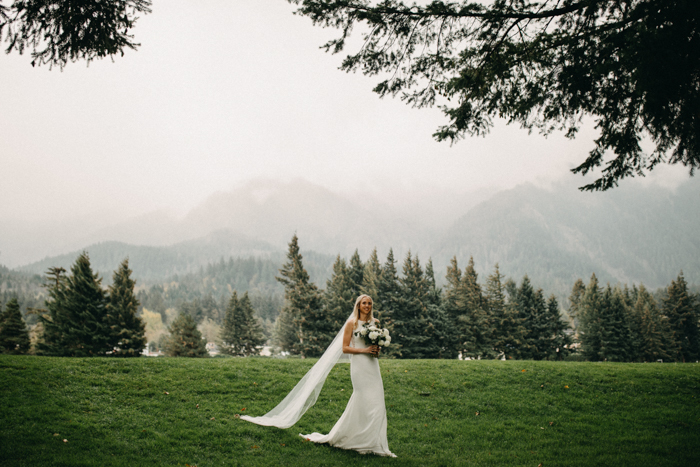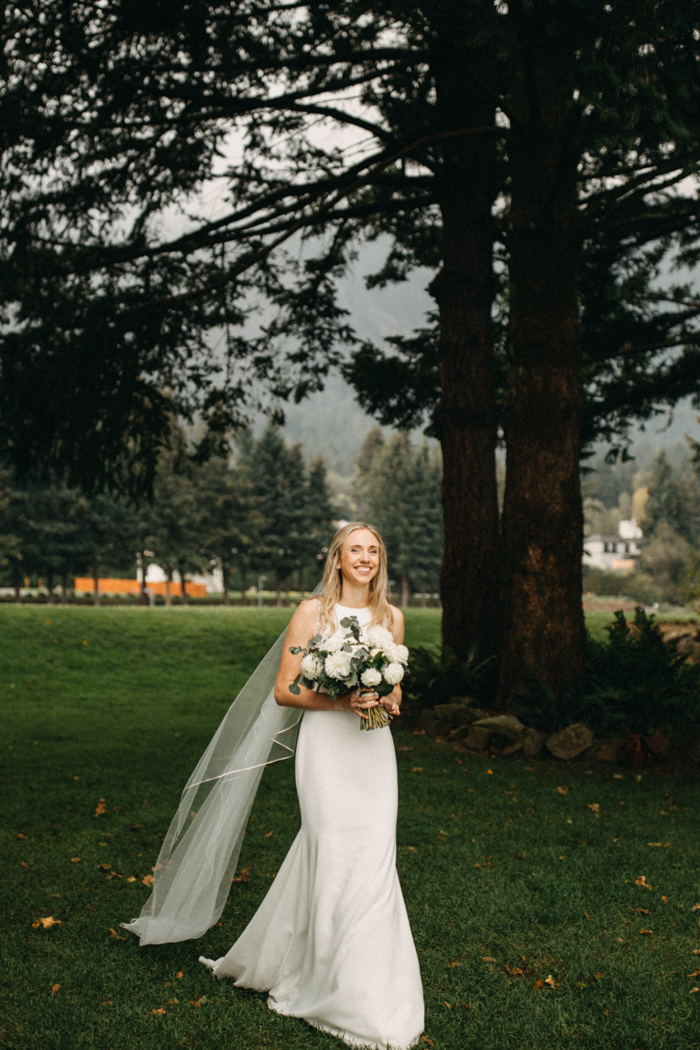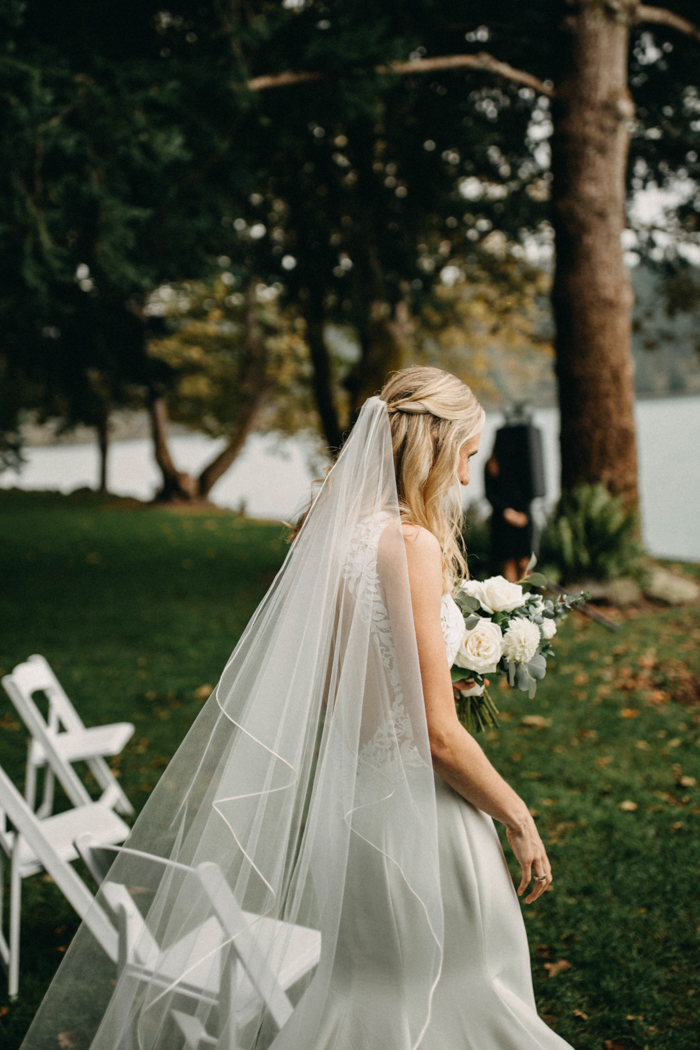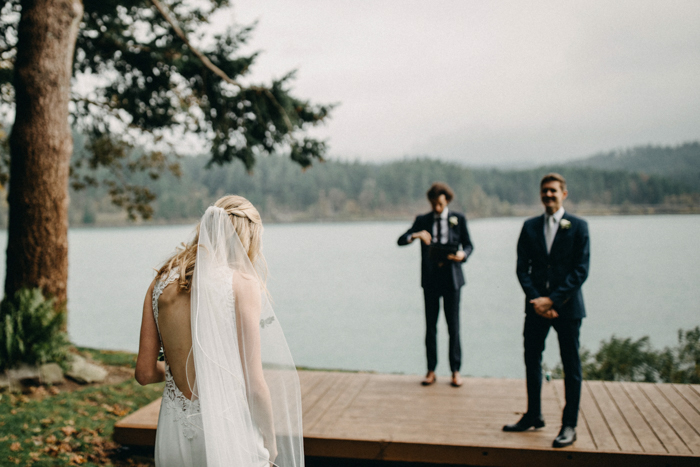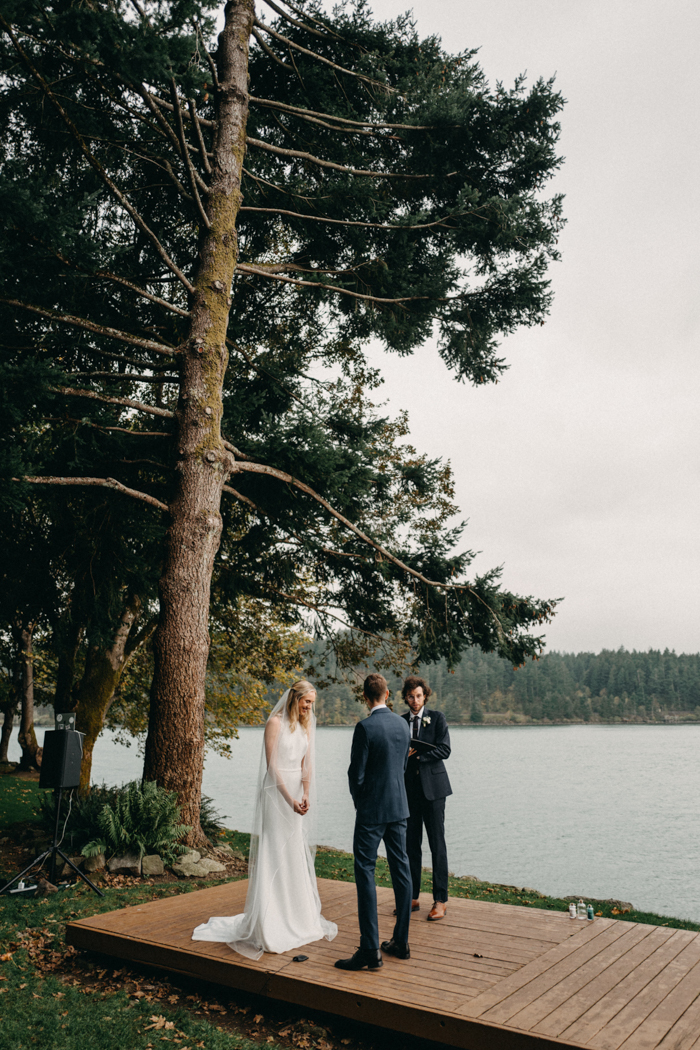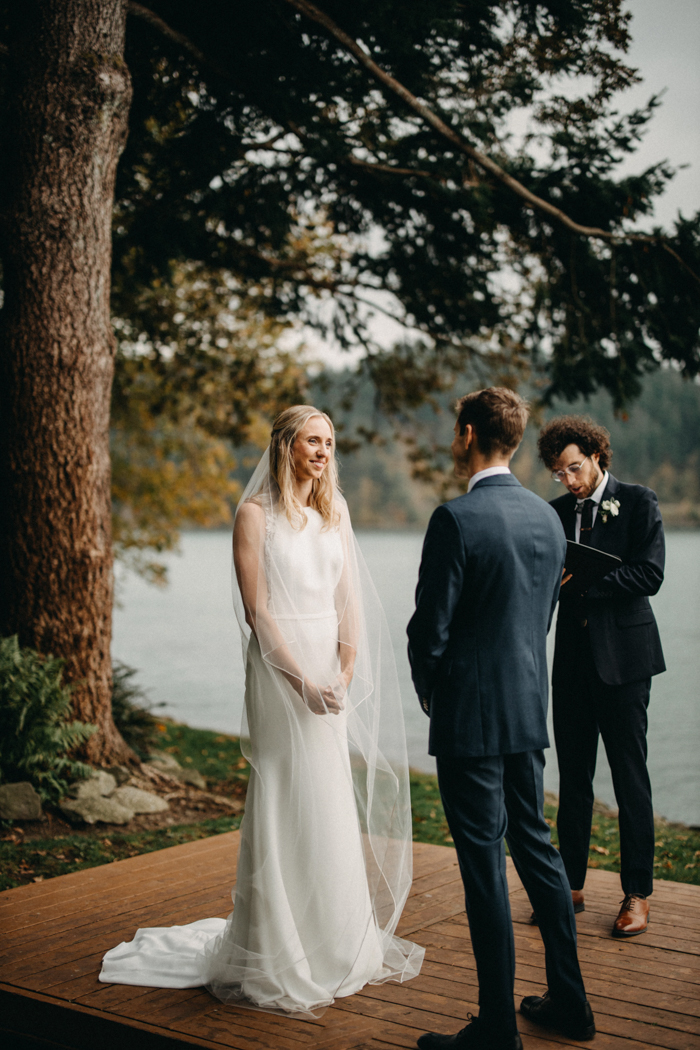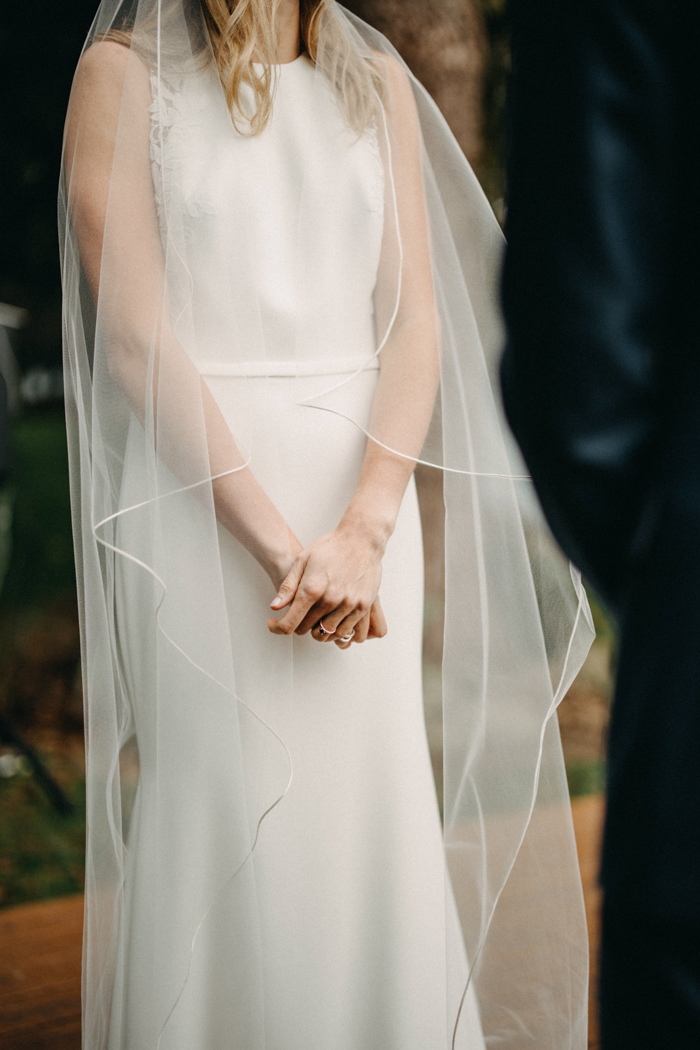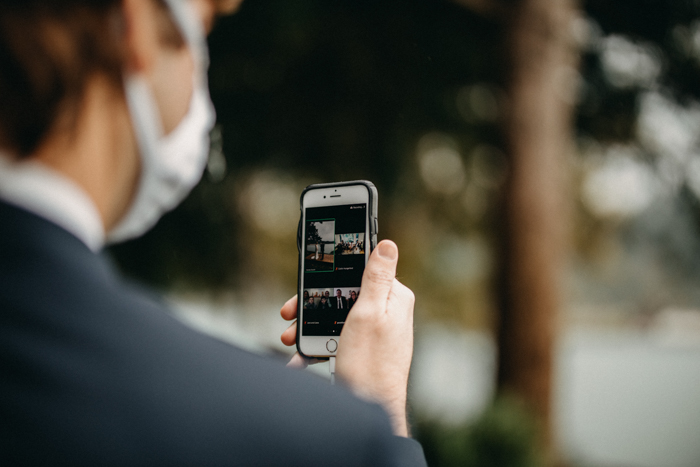 Involving Loved Ones In This Skamania Lodge Elopement
We prioritized the involvement of our loved ones in our elopement. After the ceremony, we set aside time to chat with family on zoom. We also chose to hold our own private reception with just ourselves in a nearby modern and semi-luxurious "treehouse" at Skamania Lodge. We spent the night eating, drinking, and dancing late into the night. Secluded from the world, we kept the music loud, drinks flowing, and the party going.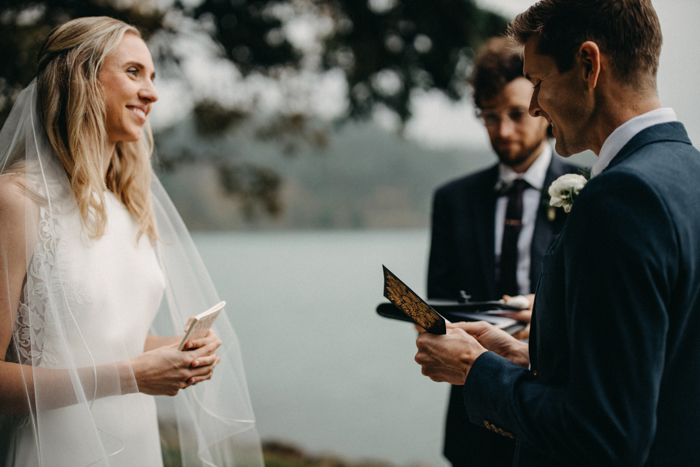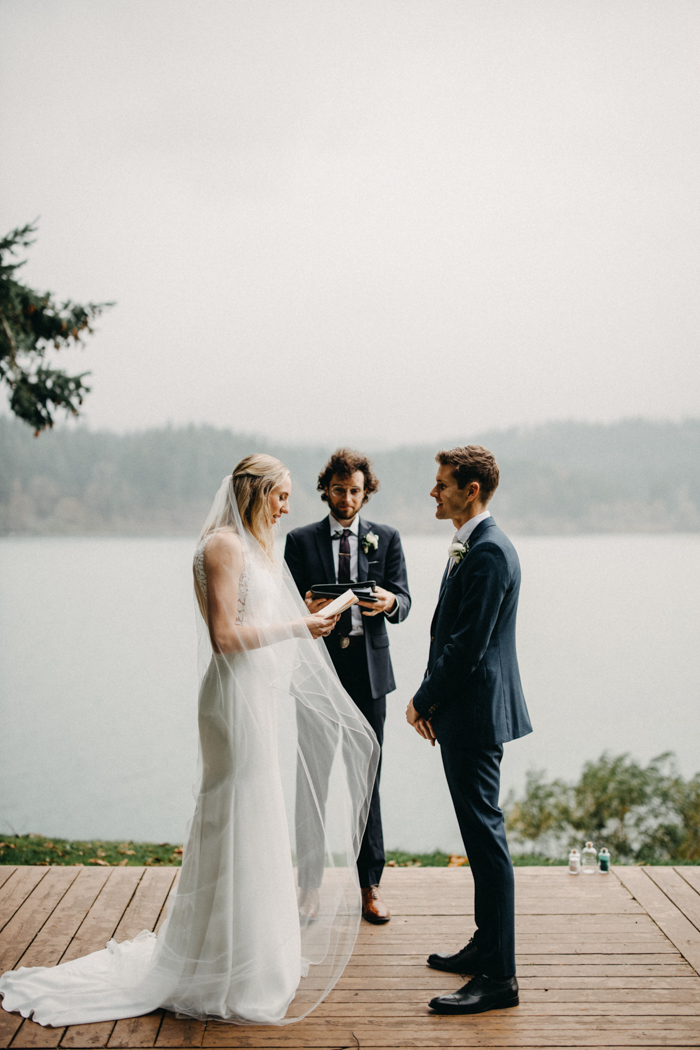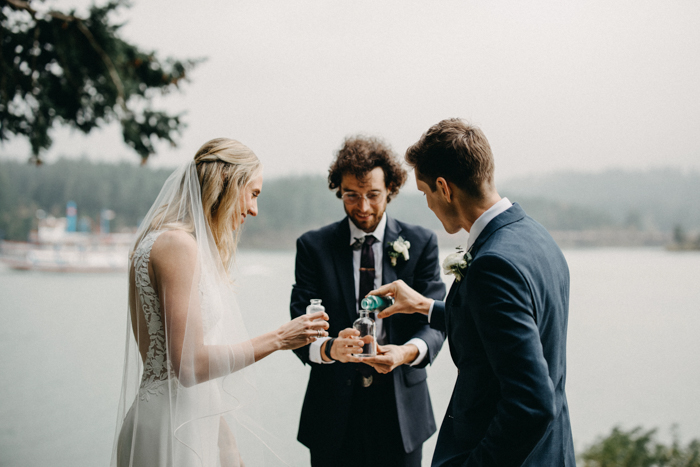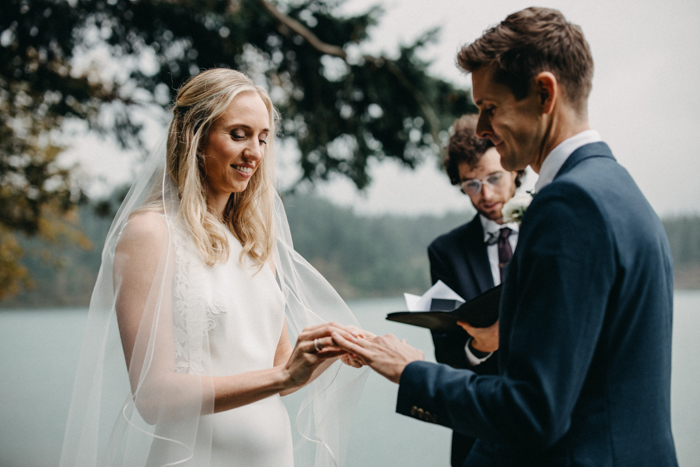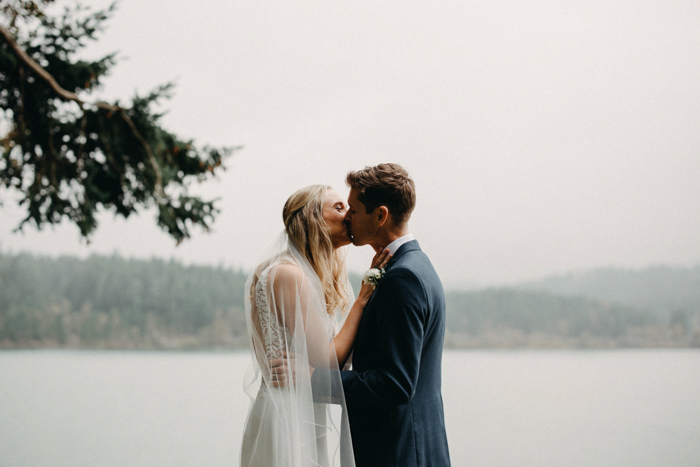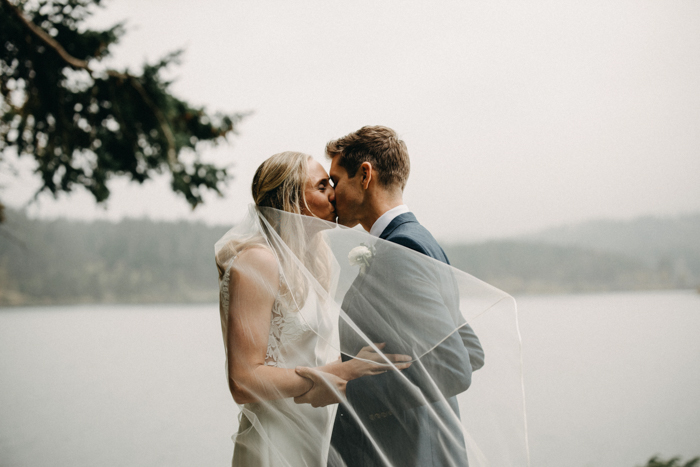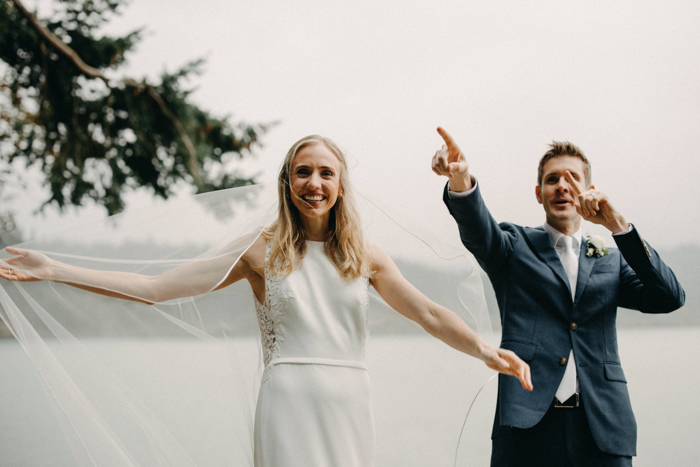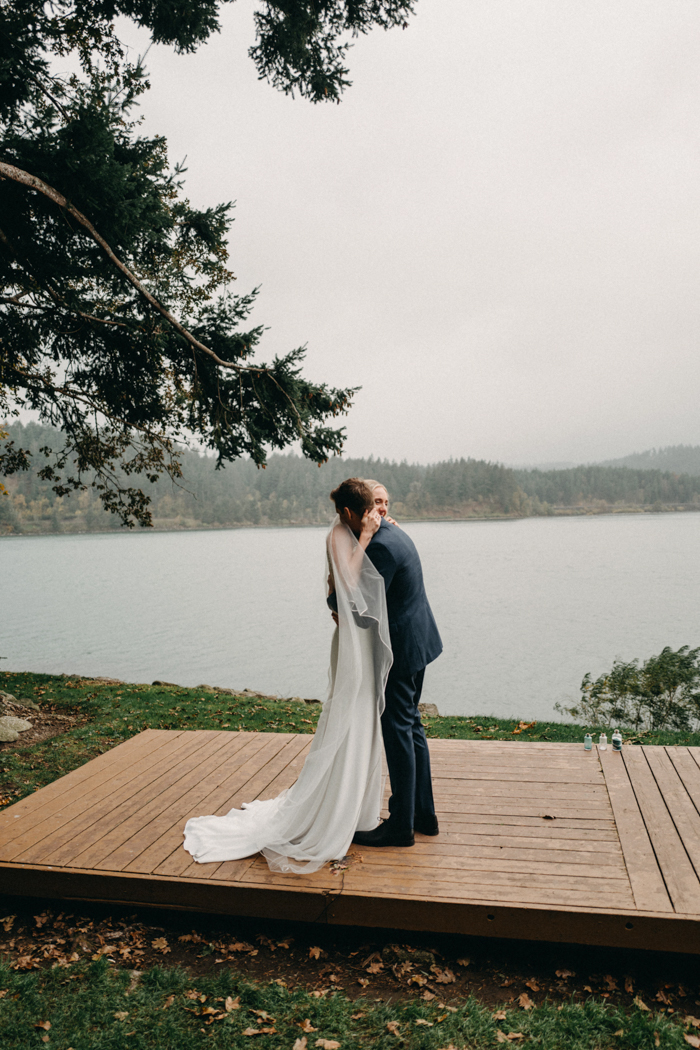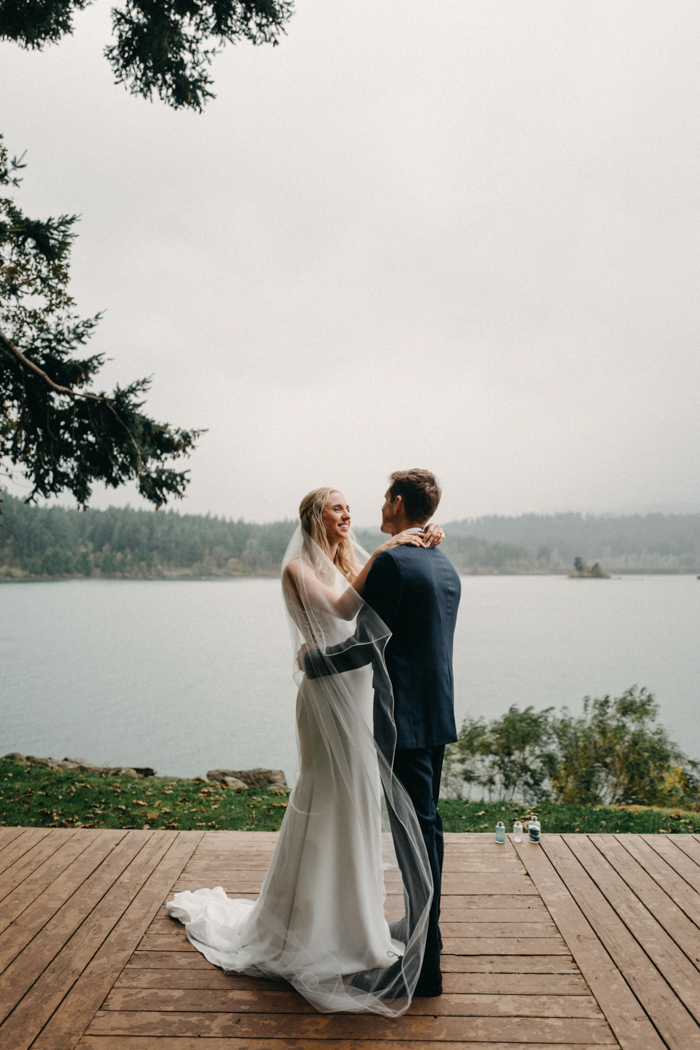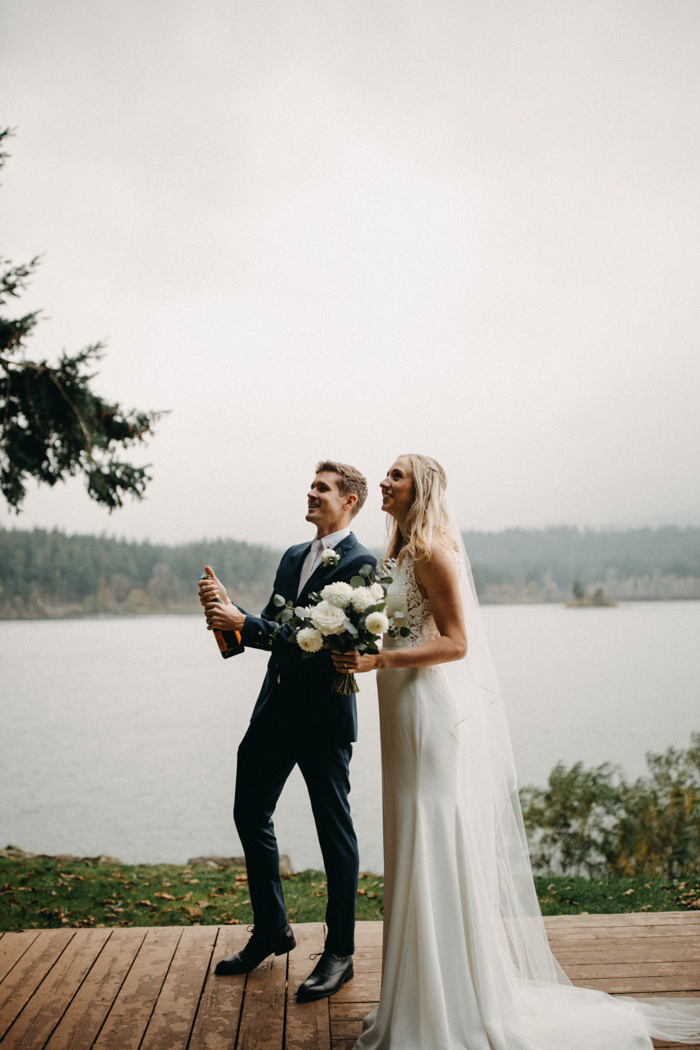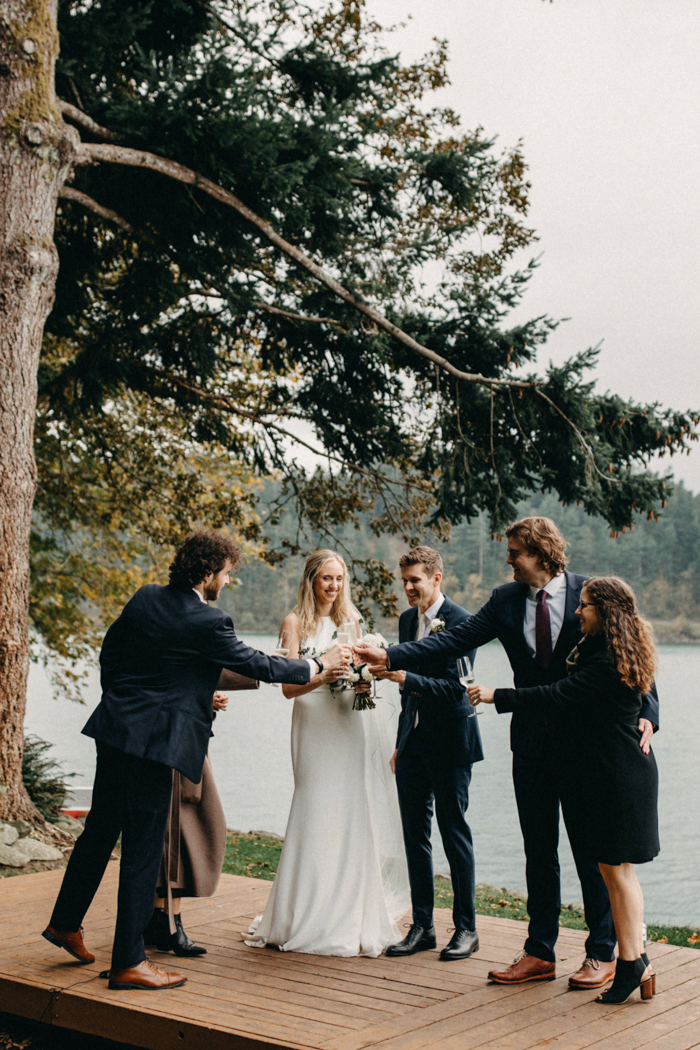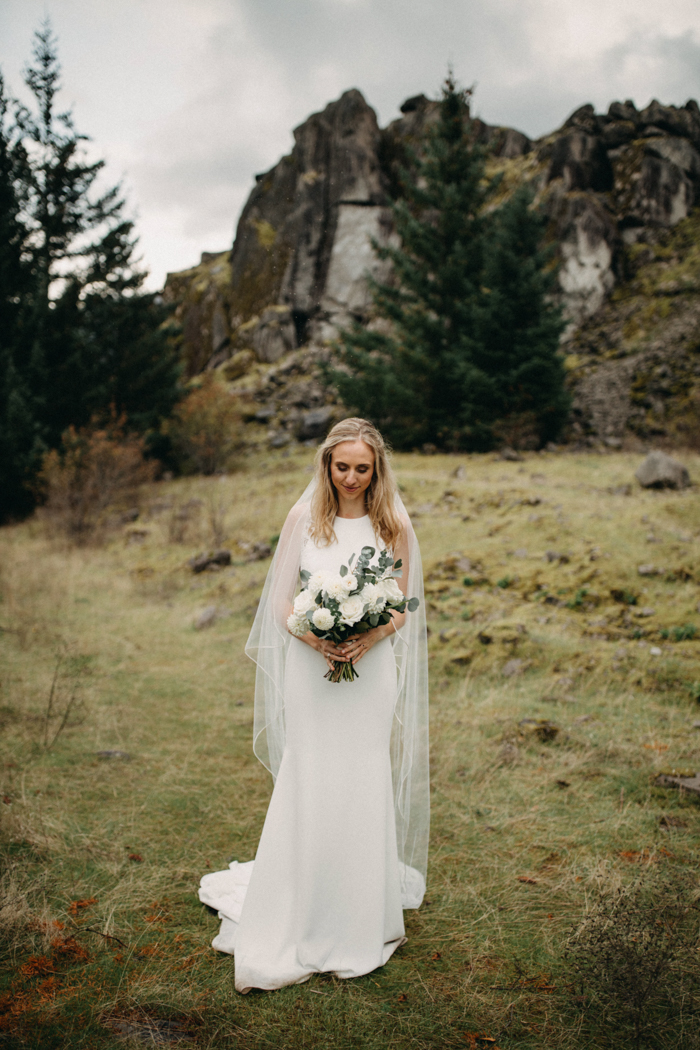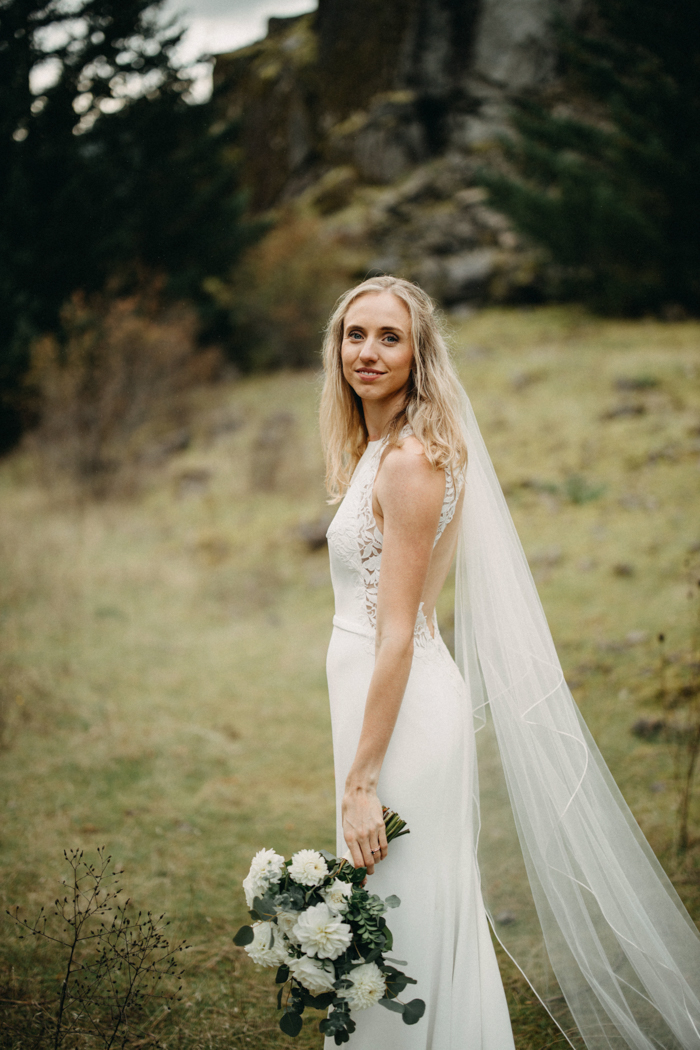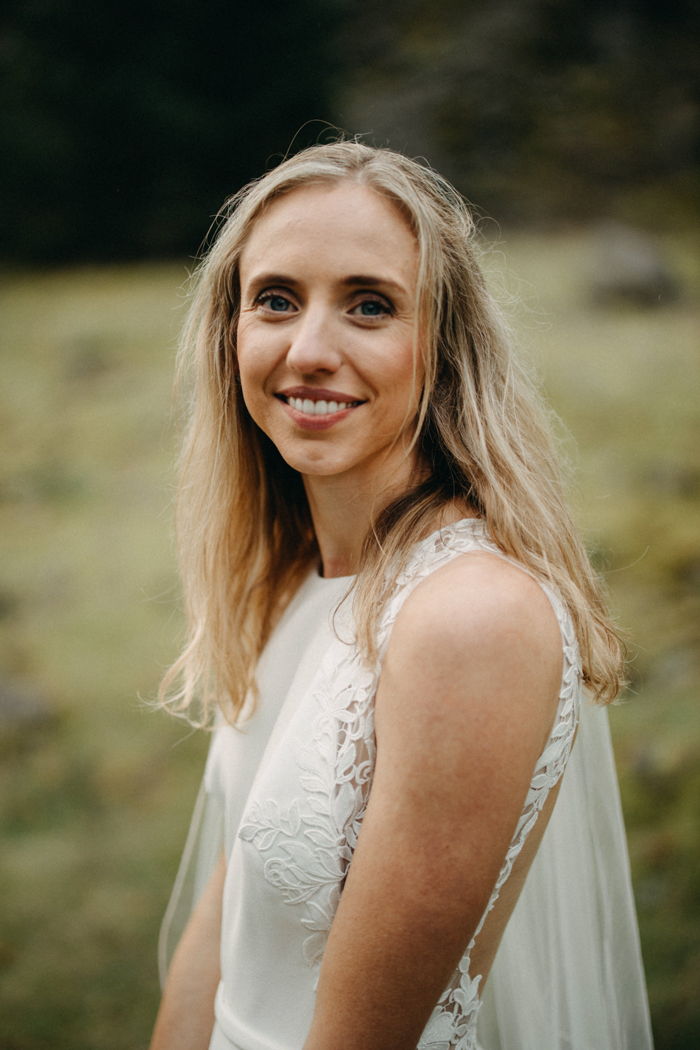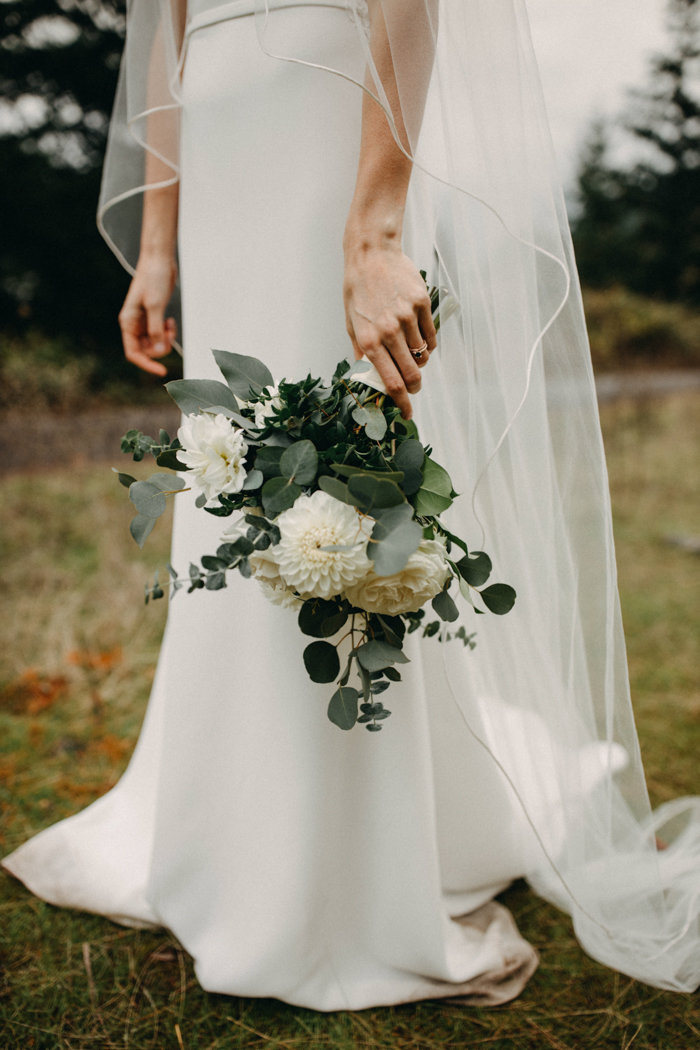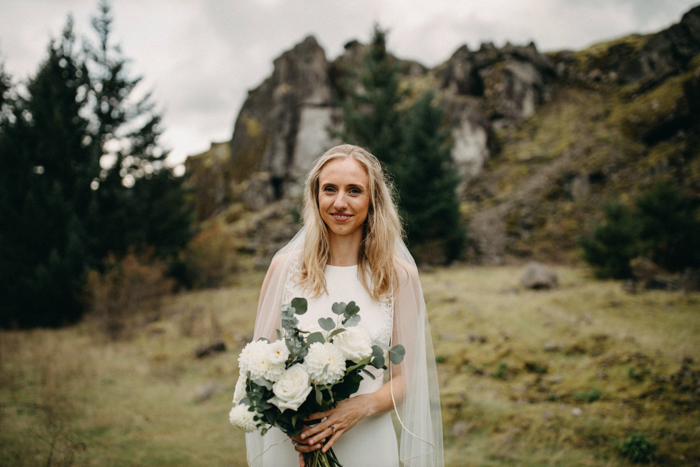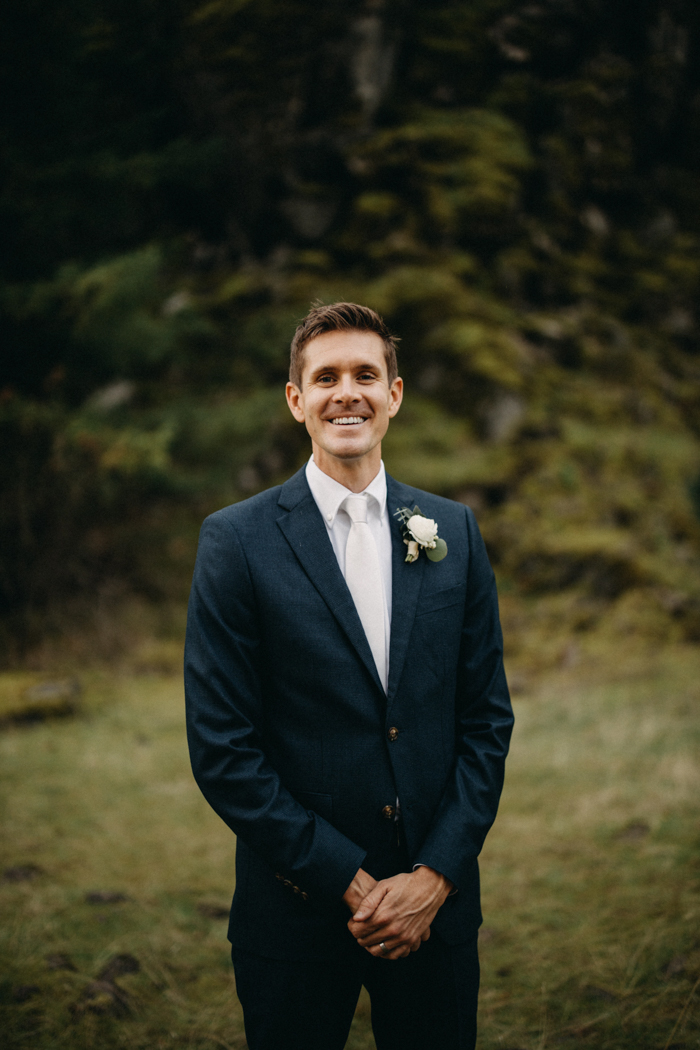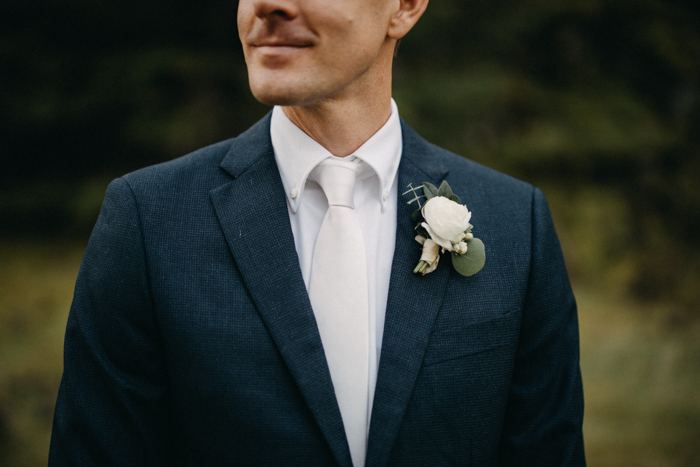 Hiring Top-Notch Wedding Vendors
We can't stress the importance of hiring trusted wedding professionals, like our photographer. We loved working with our Lukas. After quite a bit of research, we chose to work with him because of his aesthetic and unique ability to bring out the moody colors of the Pacific Northwest. His ability to show a personal connection with couples in his work was also a selling point for us. He made our photo session easy, seamless, and he engaged with us—which made it seem like he was an old friend.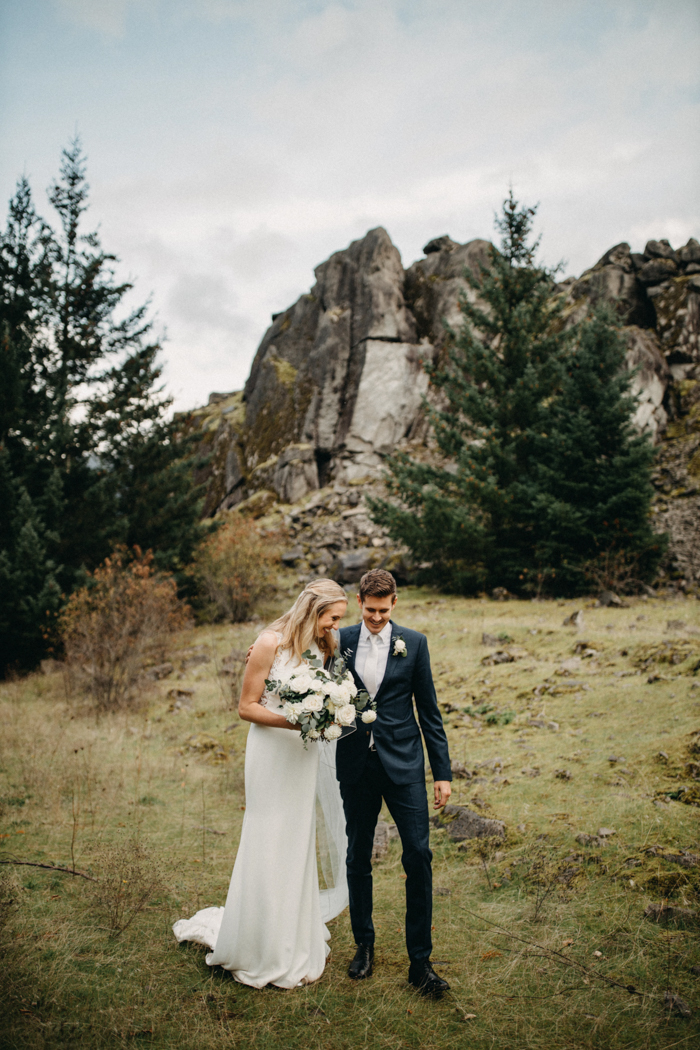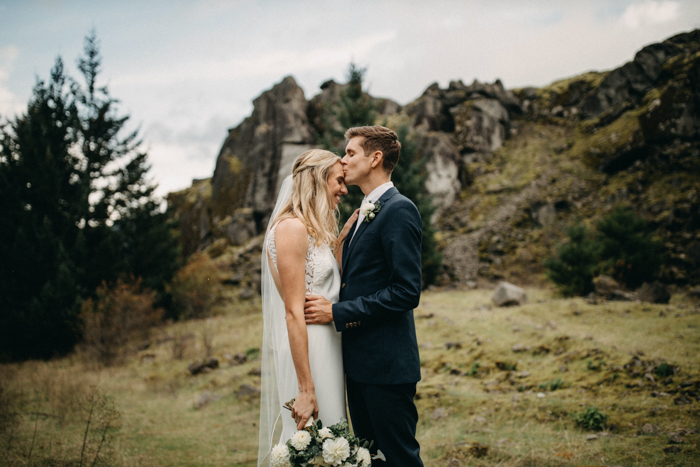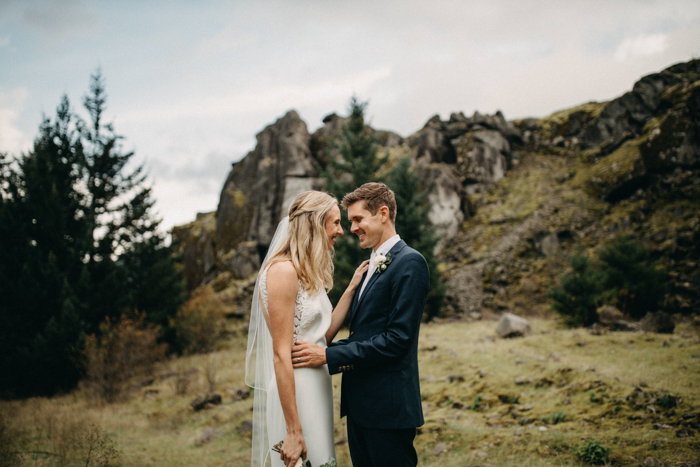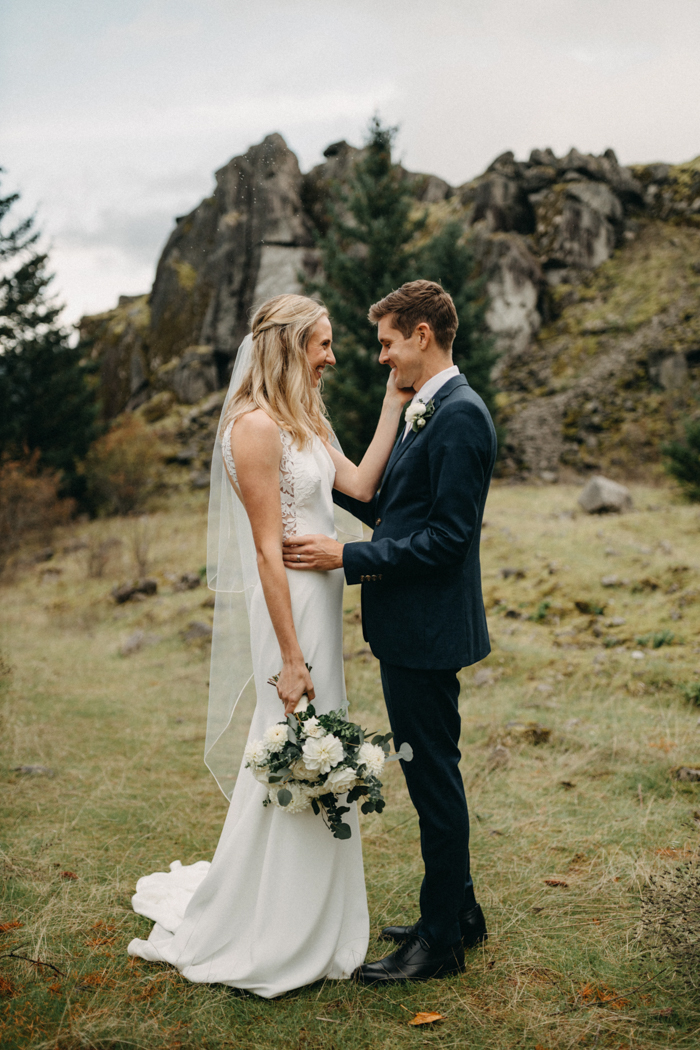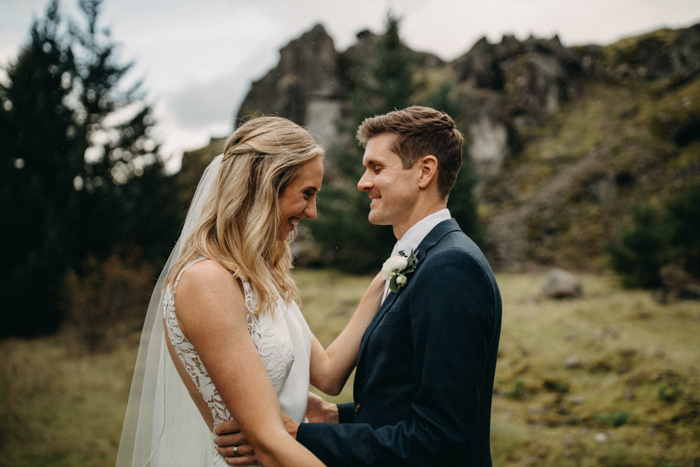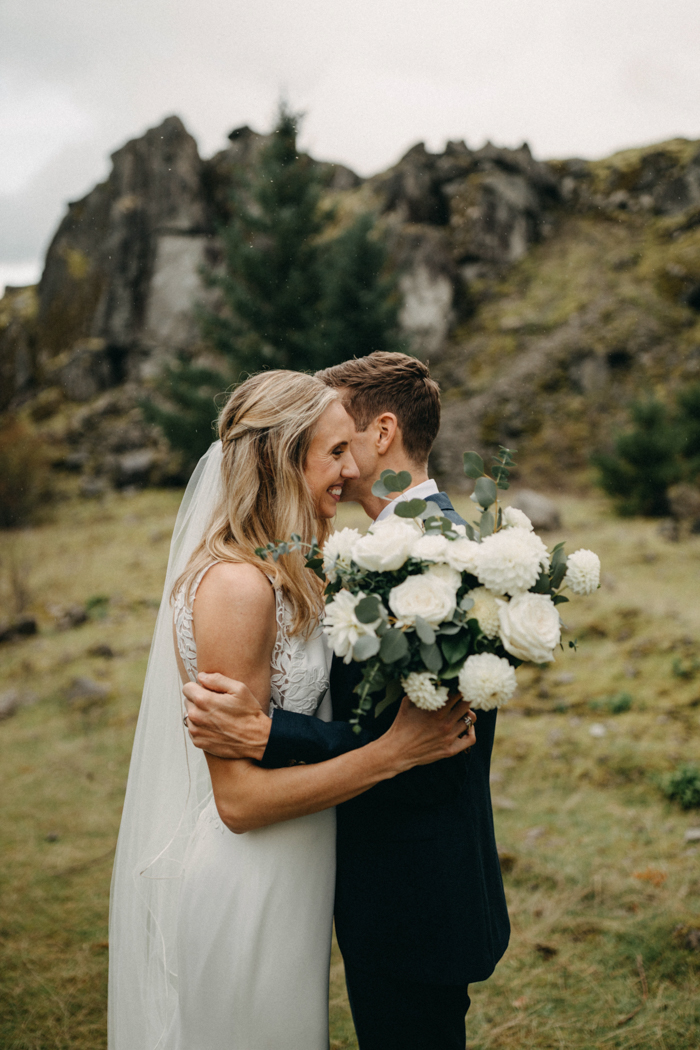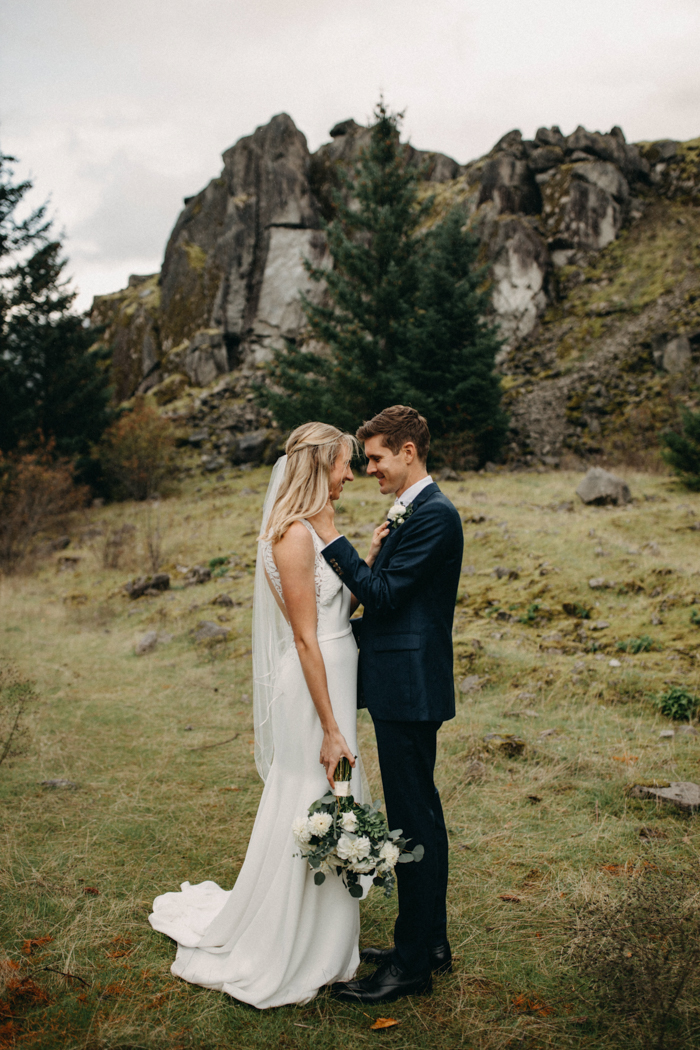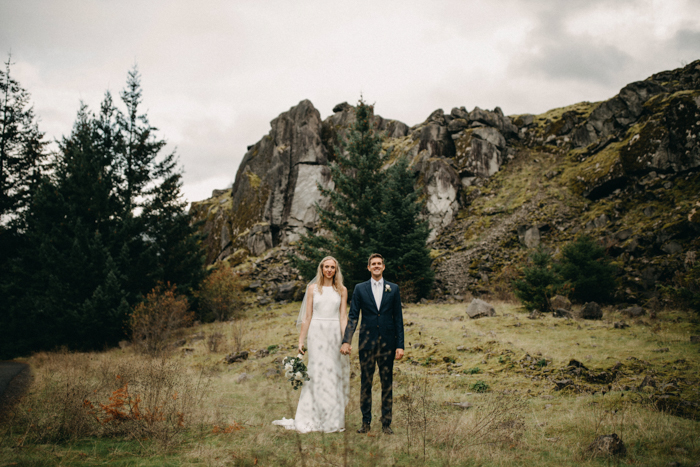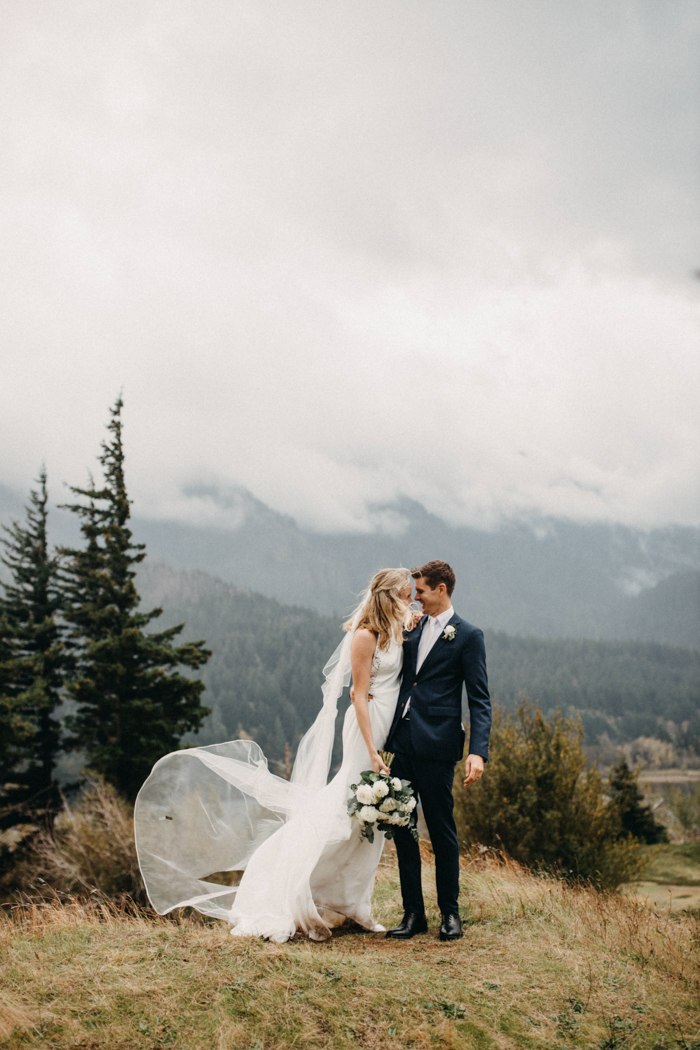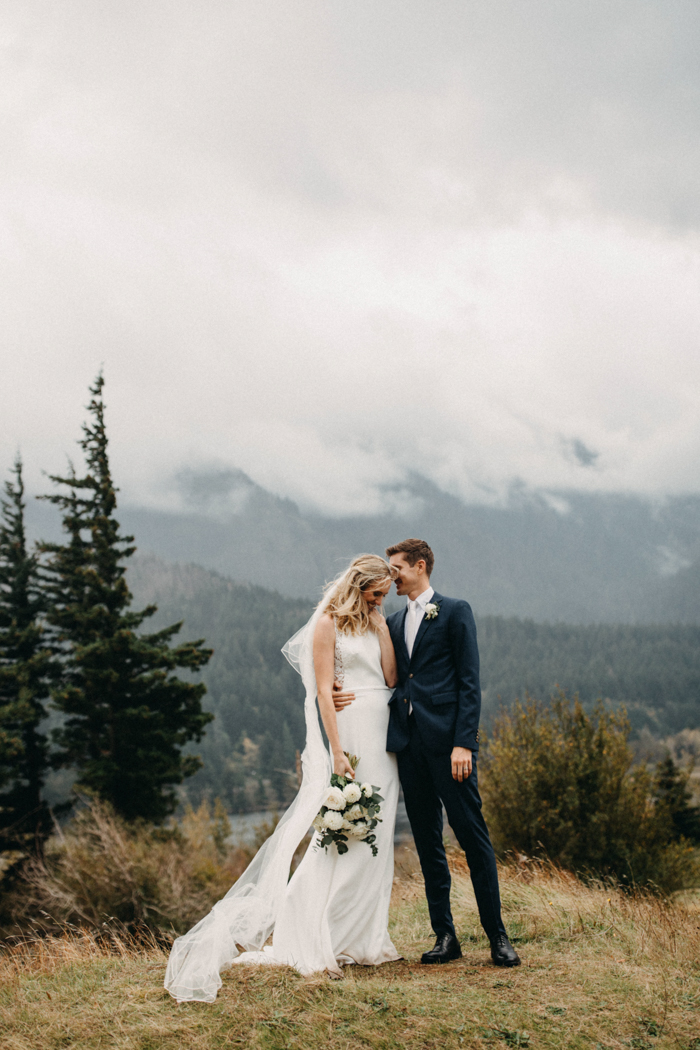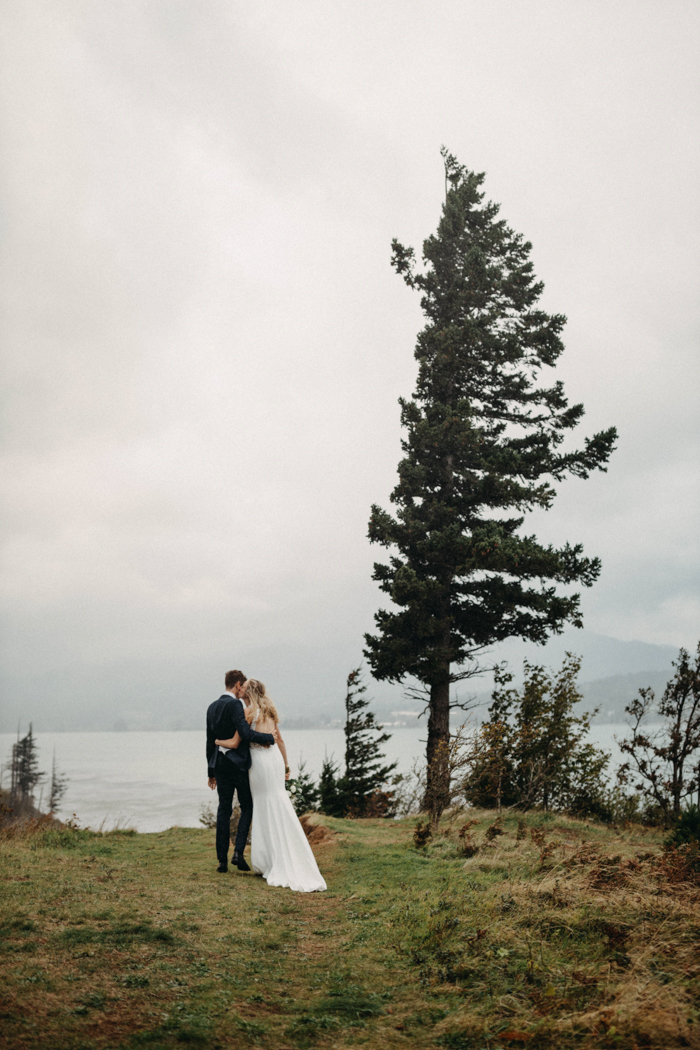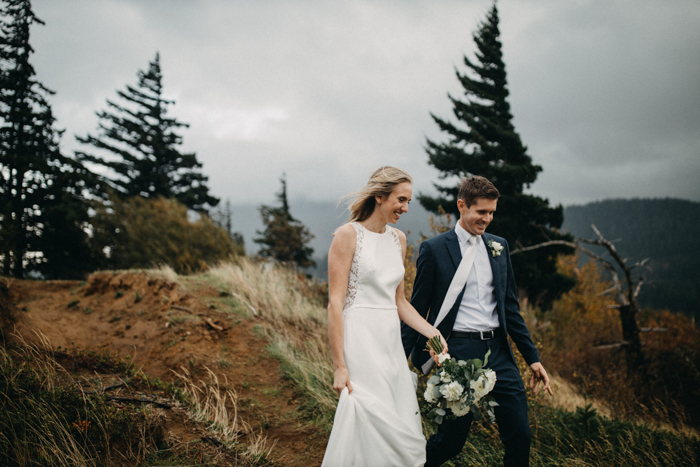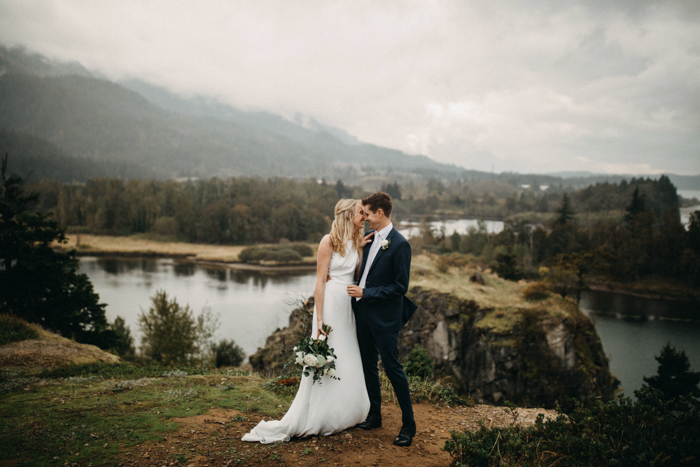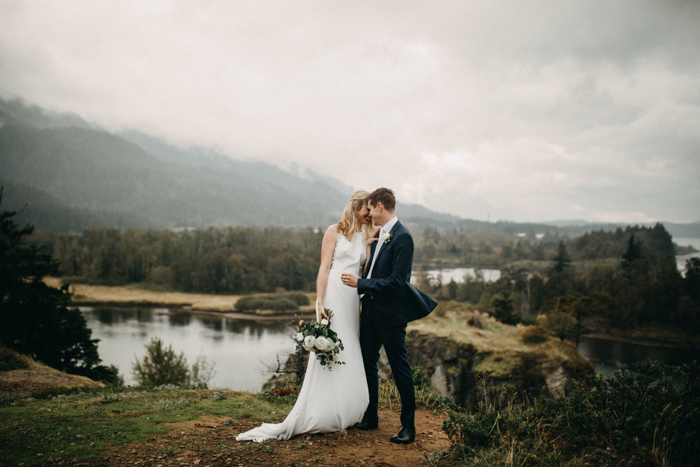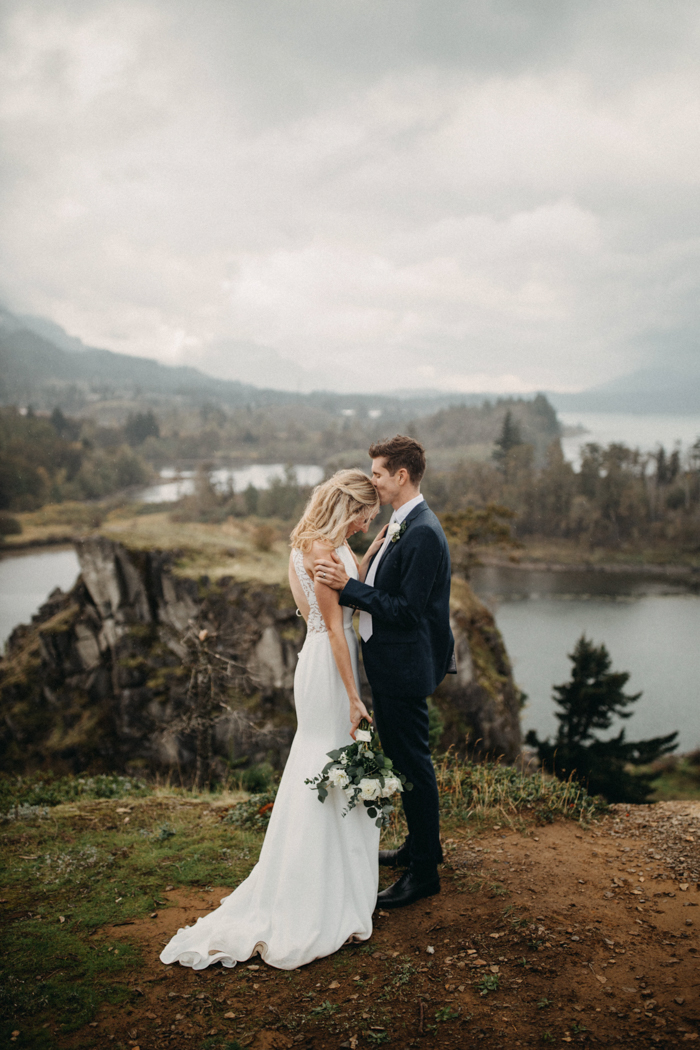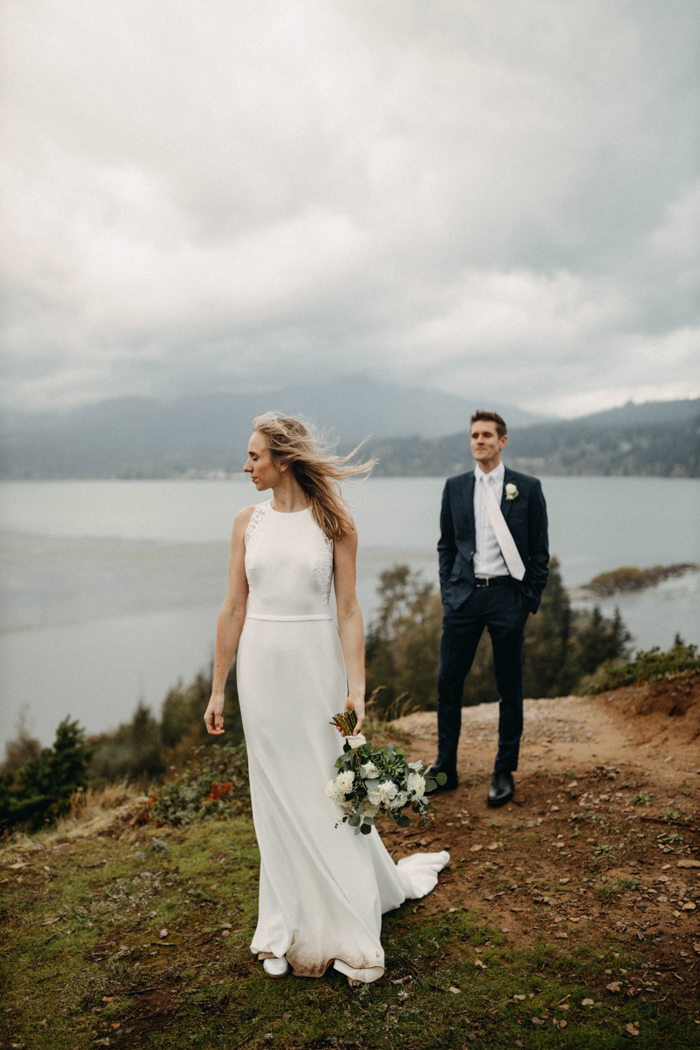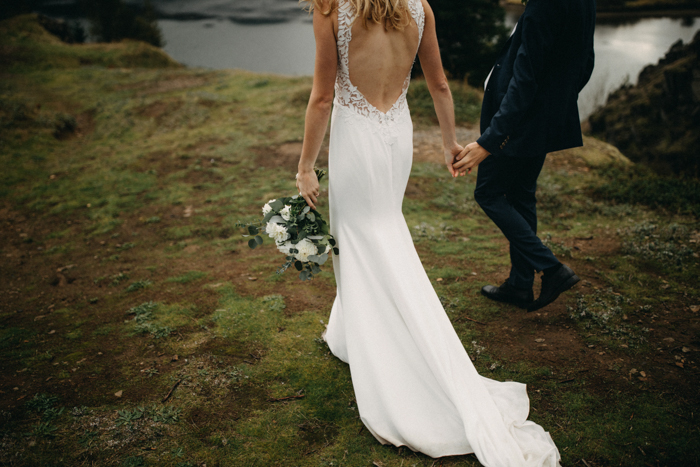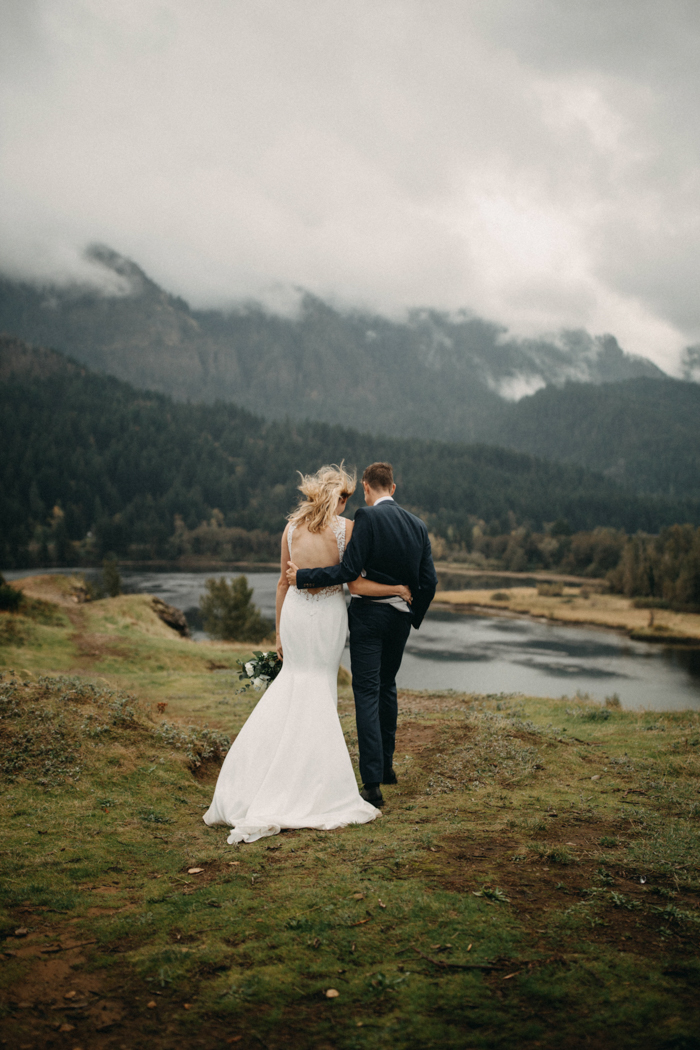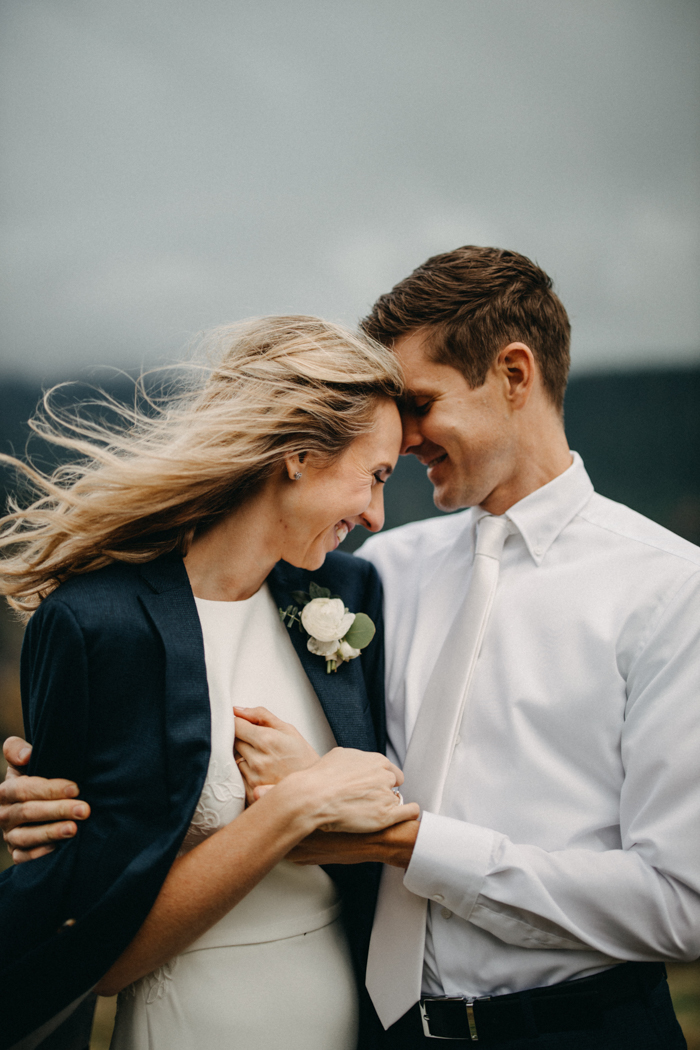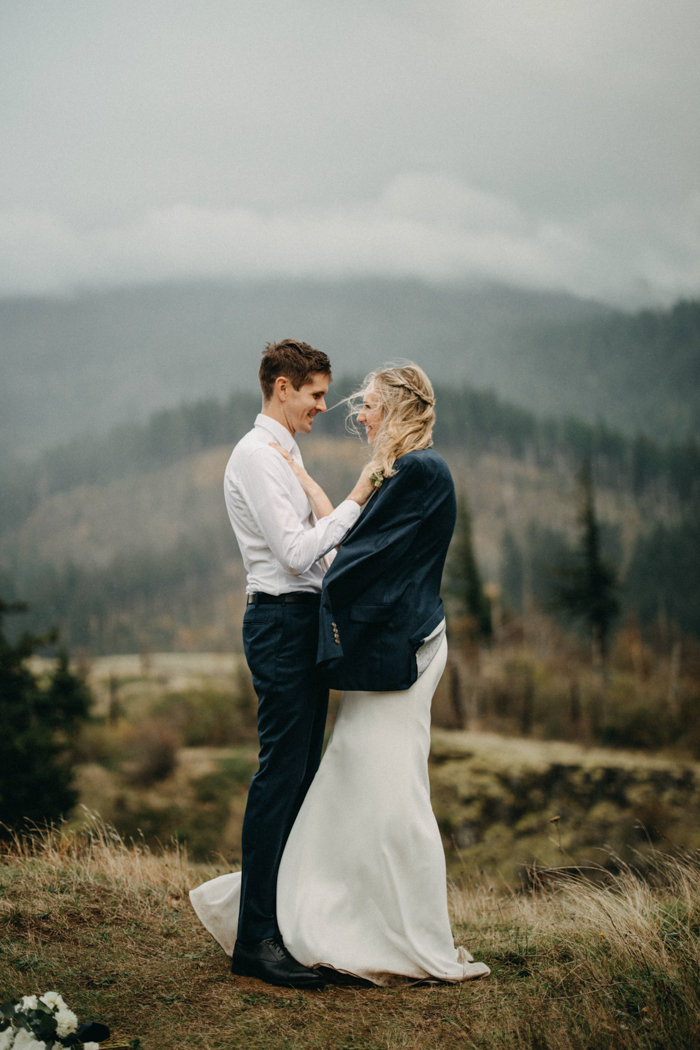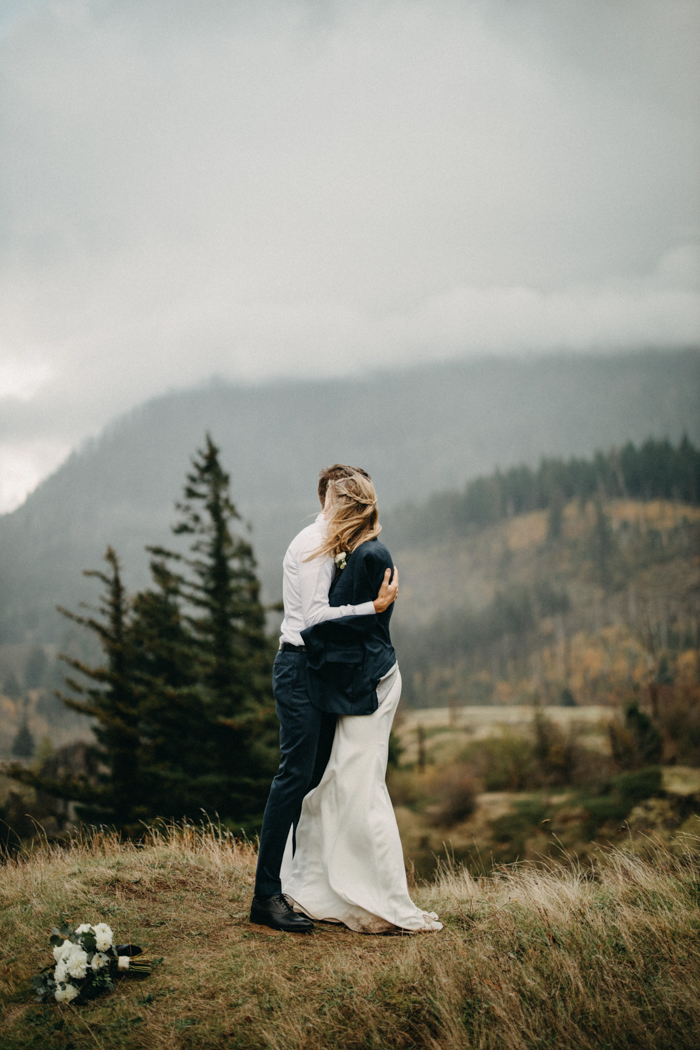 Congratulations Bri and Derek, and big thanks to photographer Lukas Korynta for capturing these love-filled images—bringing out the adventure in us all. If you're feeling inspired to ditch the traditional wedding ceremony for an elopement-styled wedding, check out this ultimate elopement planning checklist to get started.