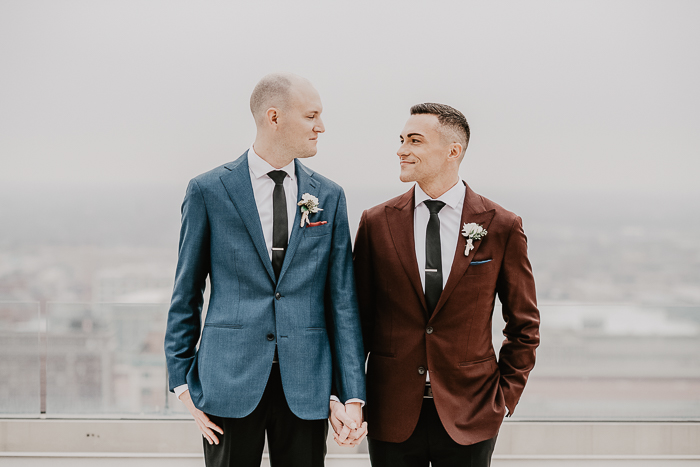 After twelve years together, Jordan and Craig tied the knot in an elegant ballroom wedding at the Conrad Indianapolis that was full of thoughtful and personal touches. With the help of planner Emily Ventura Designs, the couple transformed the hotel's blank canvas into a moody and glamorous space full of mirror disco-like balls hanging from the ceiling, grand ivory florals from Knox Florals, and a monogrammed dance floor.
But it wasn't just the decor that was well-thought-out. From handwritten vows to matching rainbow socks, every small detail represented their years of love. And, of course, we can't forget a last dance *NSYNC's "Bye Bye Bye" or the colorful cake from Classic Cakes.
The photos beautifully captured by Stacy Able are sure to inspire you to plan your own meaningful wedding, full of personalized details that speak to who you are as a couple.
The Couple:
Jordan and Craig
The Wedding:
Conrad Indianapolis, Indianapolis, Indiana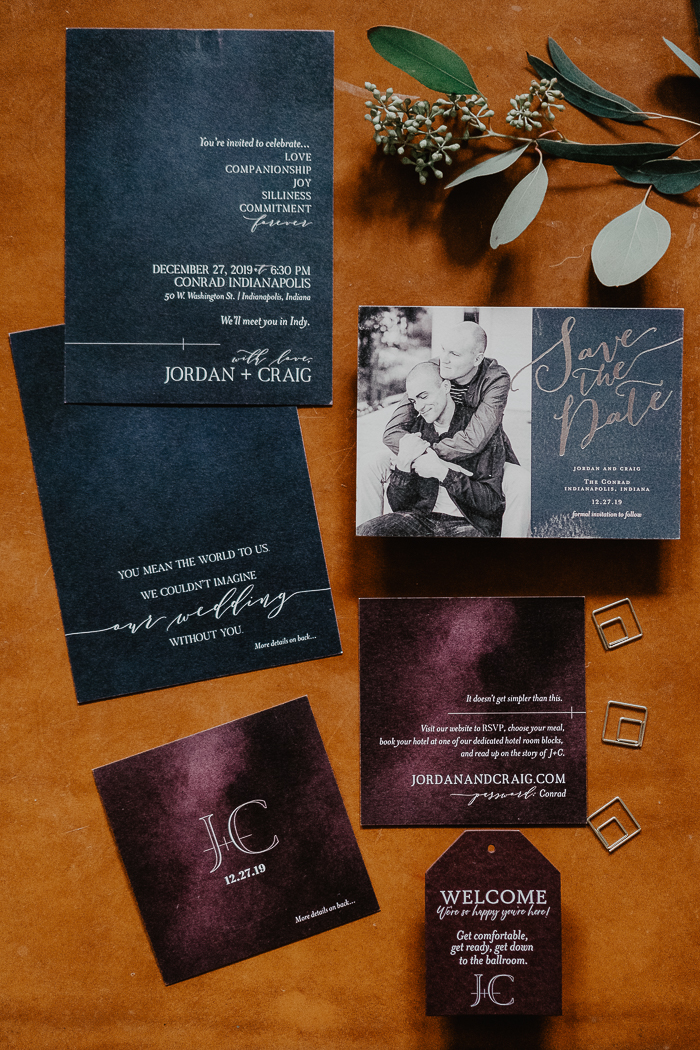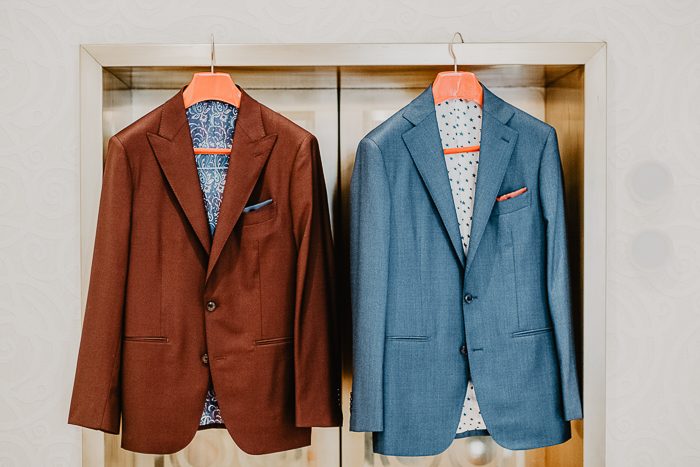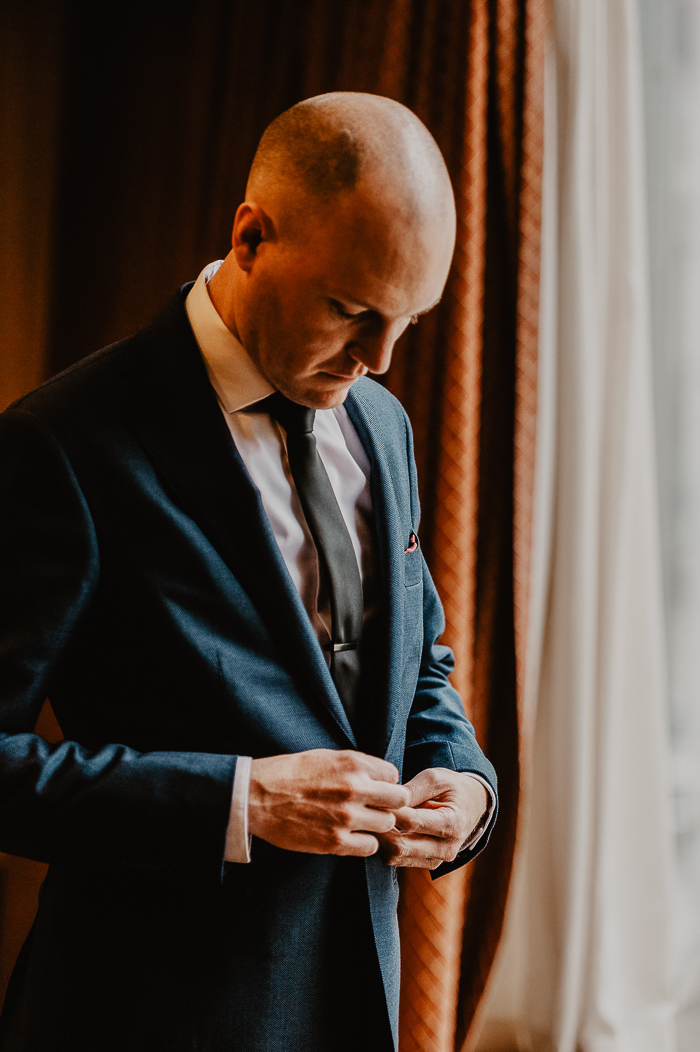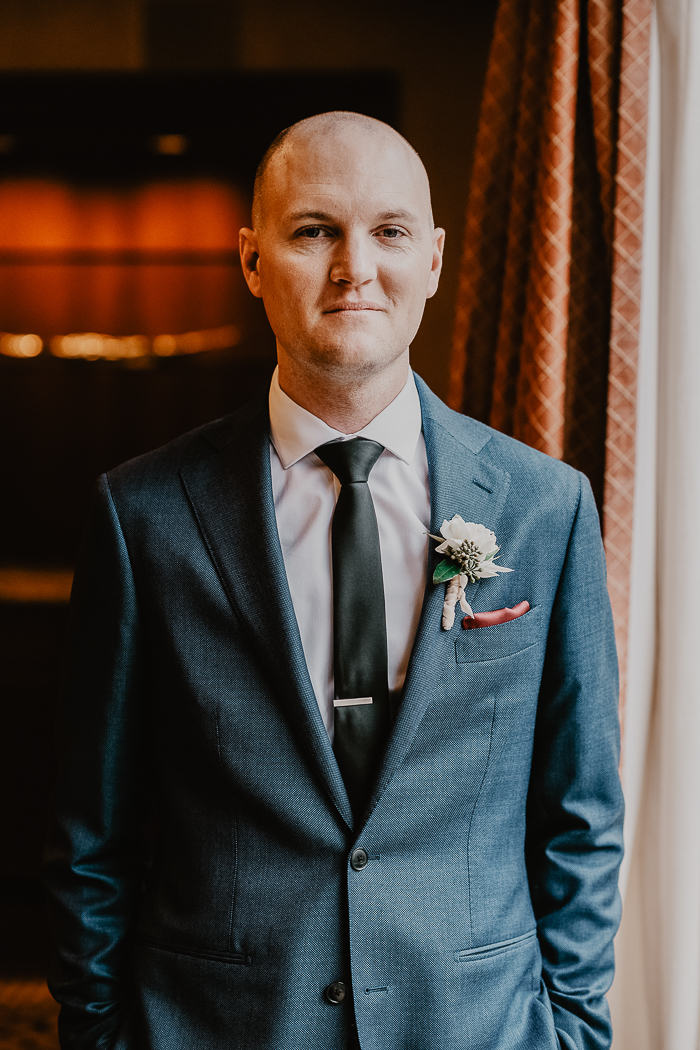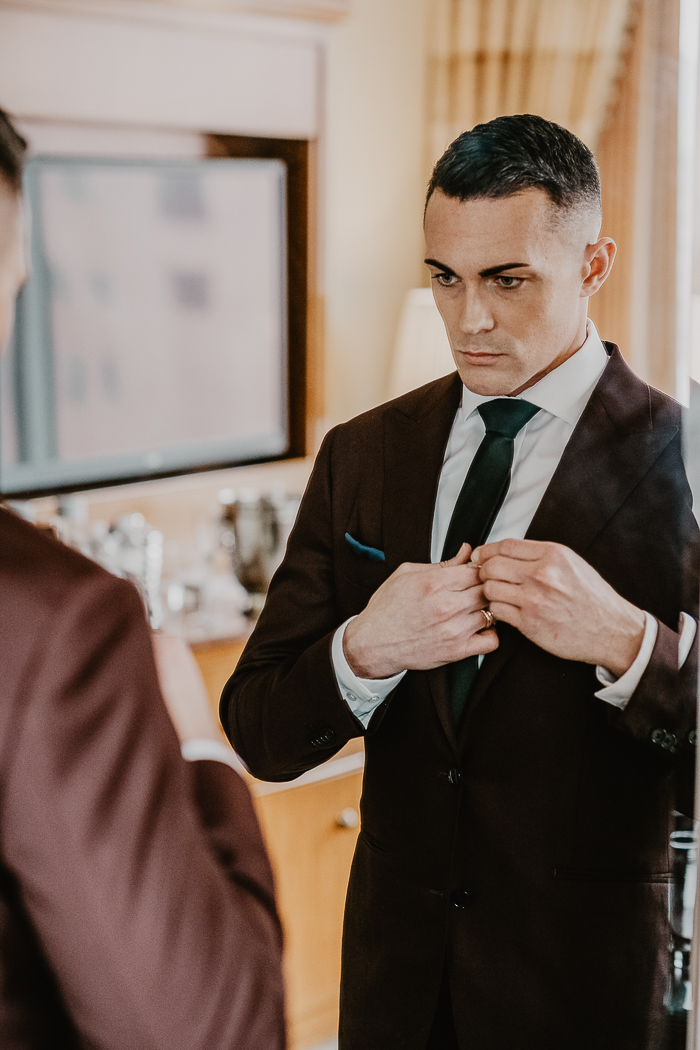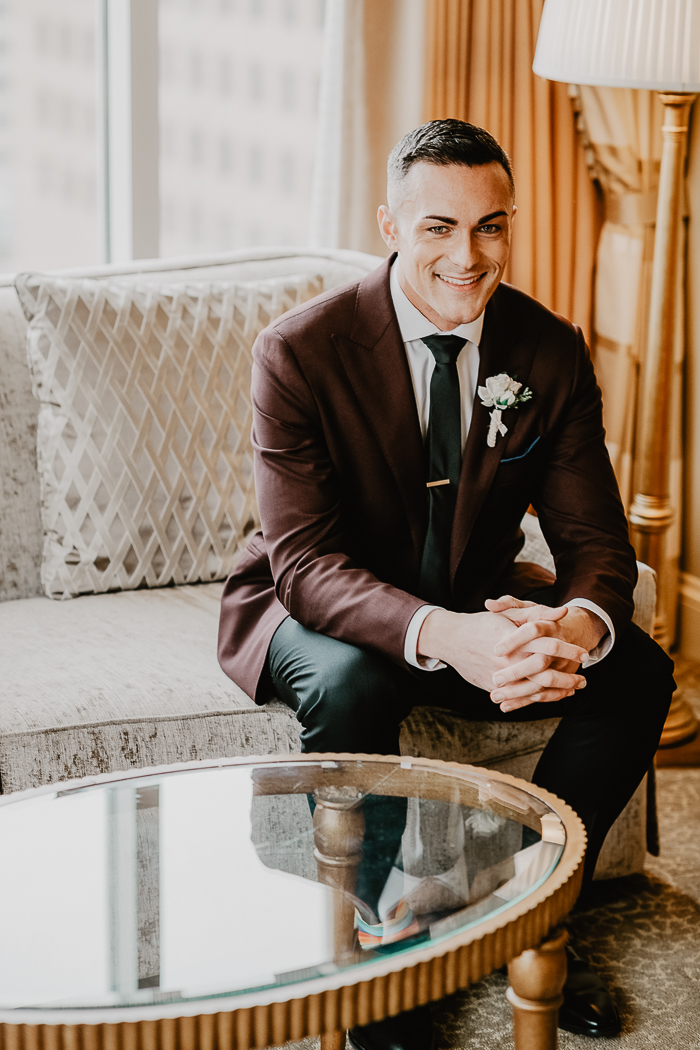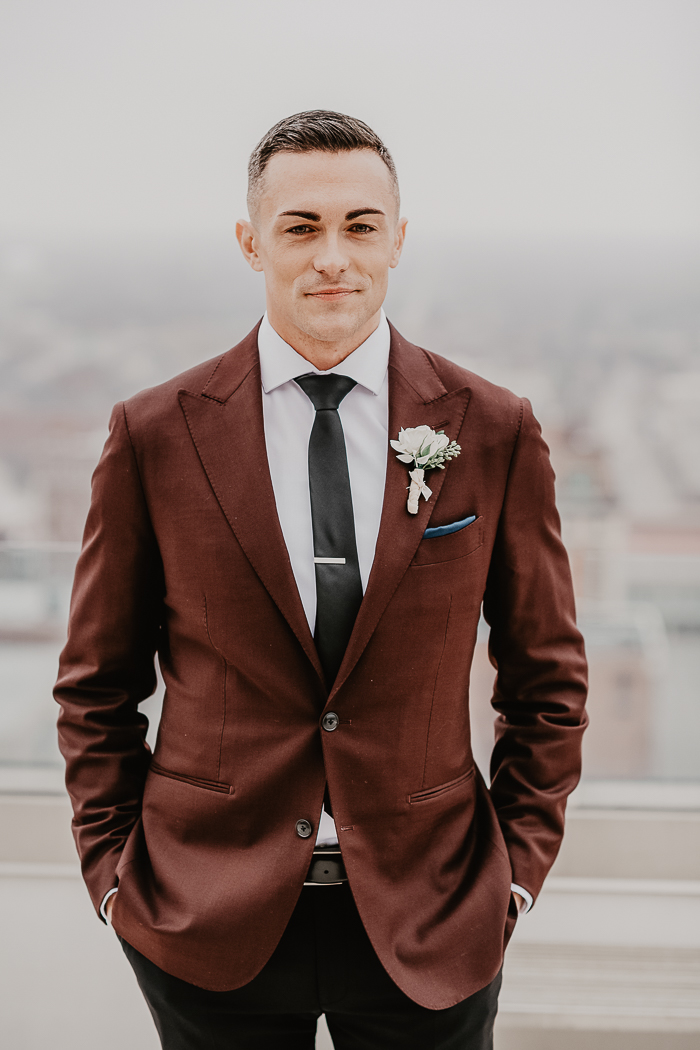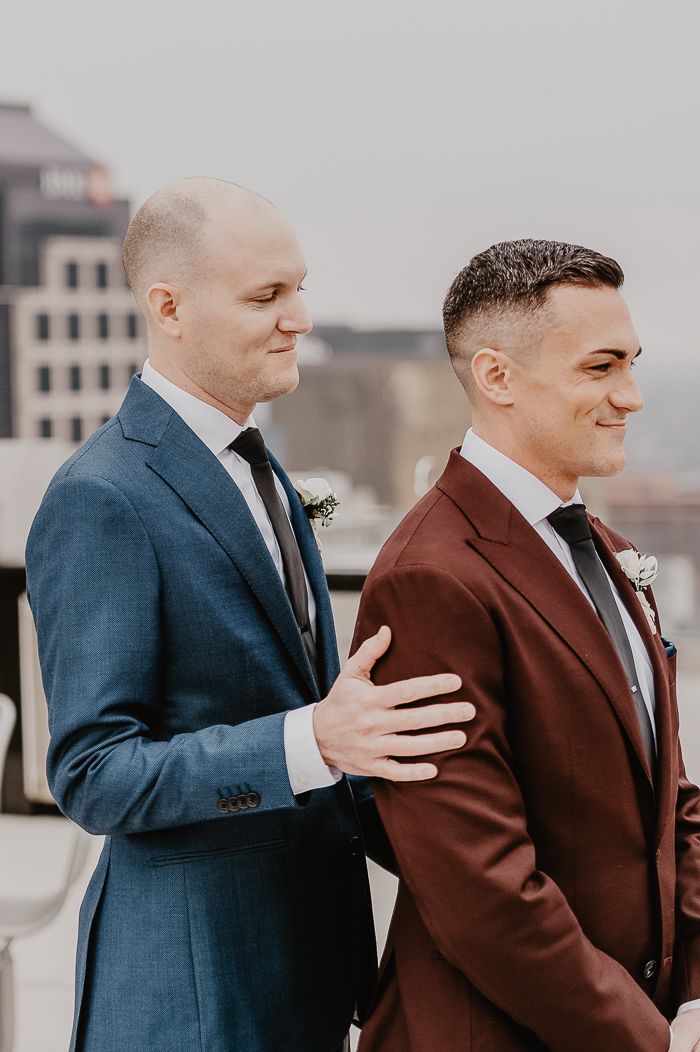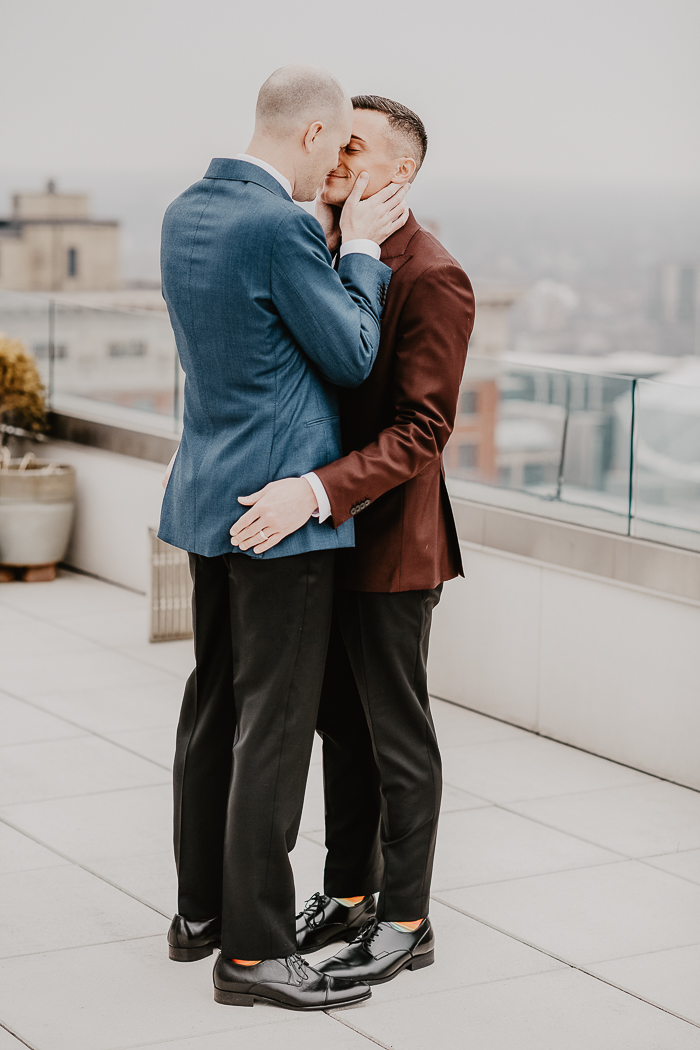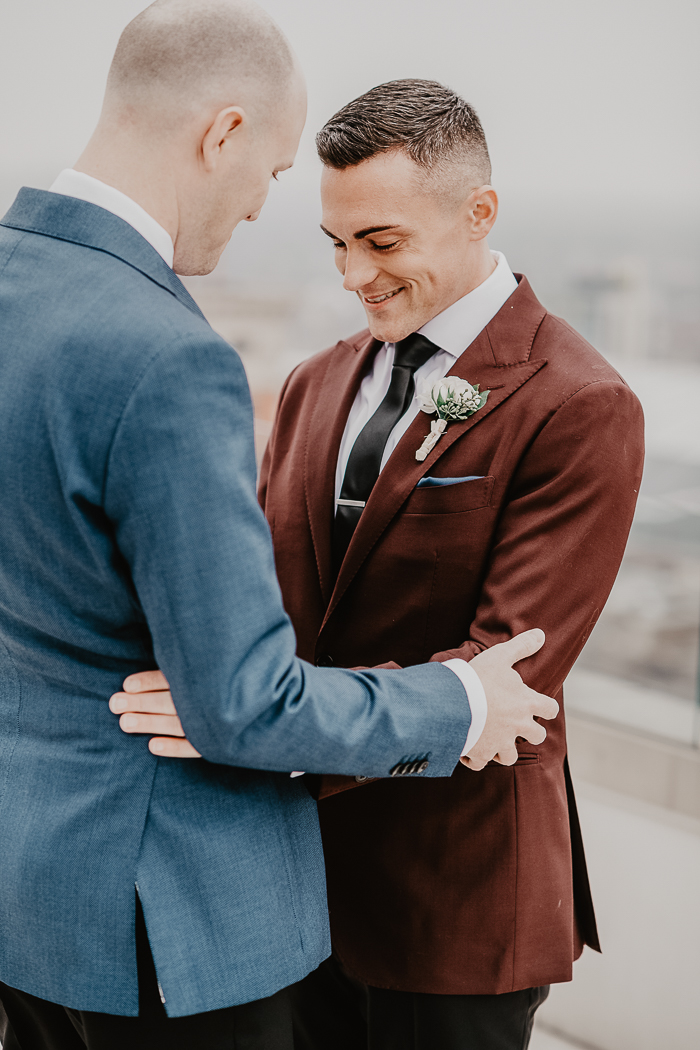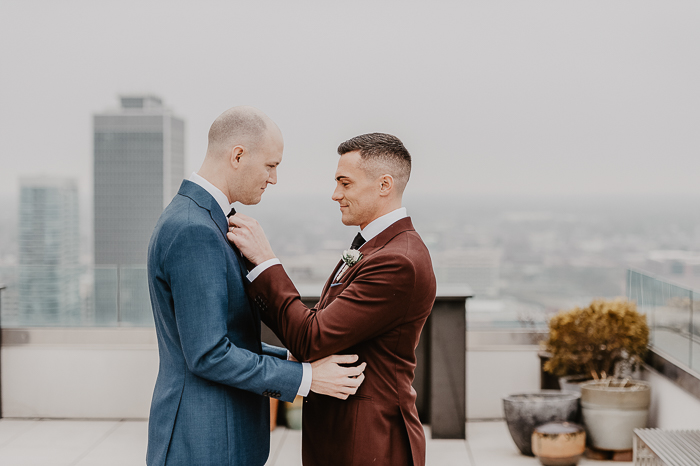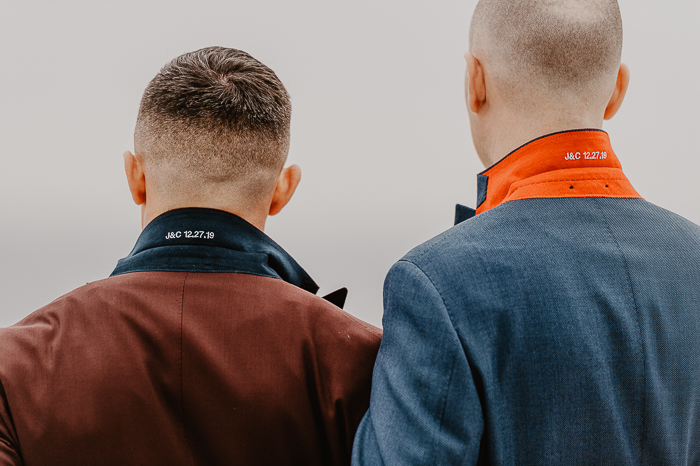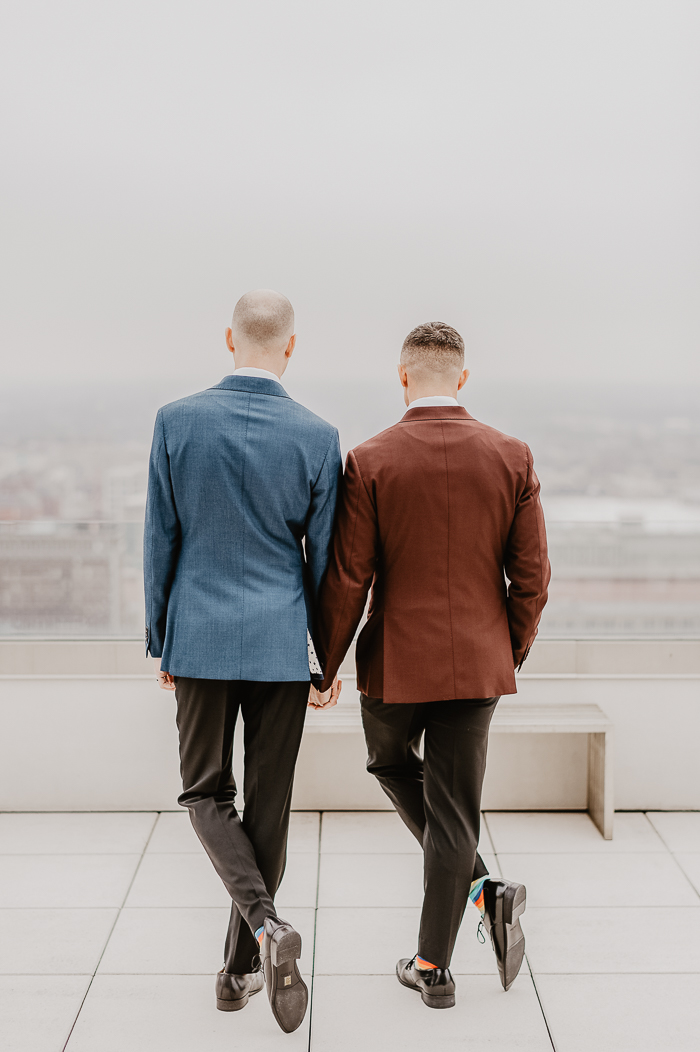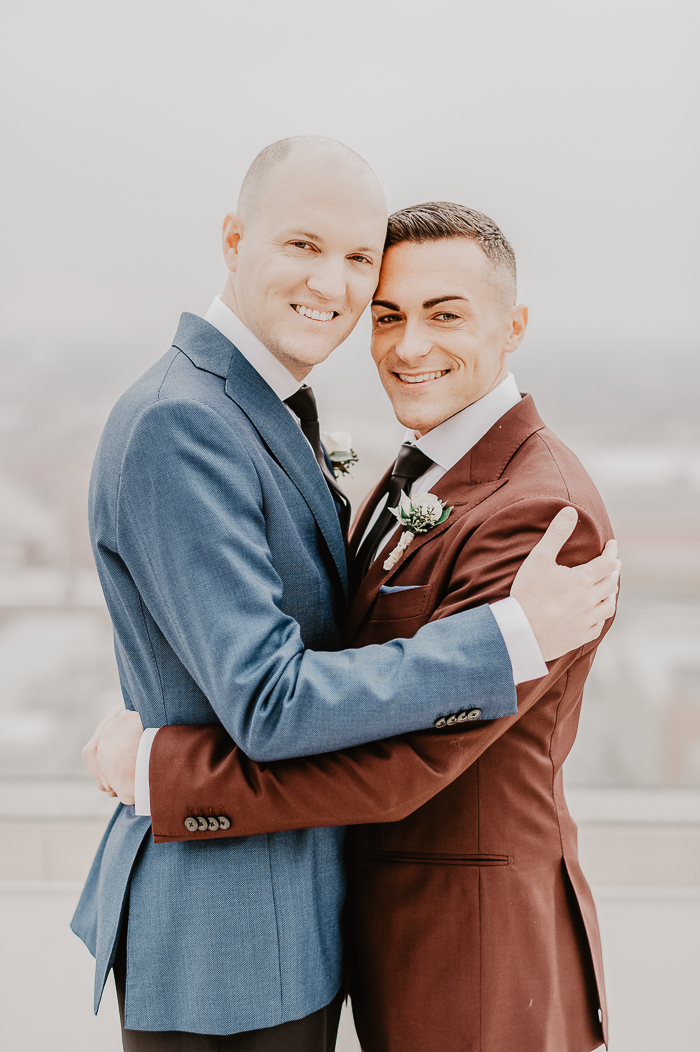 Elegant Wedding Vibes At The Conrad Indianapolis
We were together for ten years before getting engaged, so we had plenty of time to think about what our dream wedding would be like. We wanted to blend classic touches with a modern feel. The ballroom at the Conrad Indianapolis was oozing with classic elegance, so we mixed in dark, rich colors and modern florals to blend the two styles together. Having thousands of candles and a monogrammed "J+C" dance floor added to the elegance.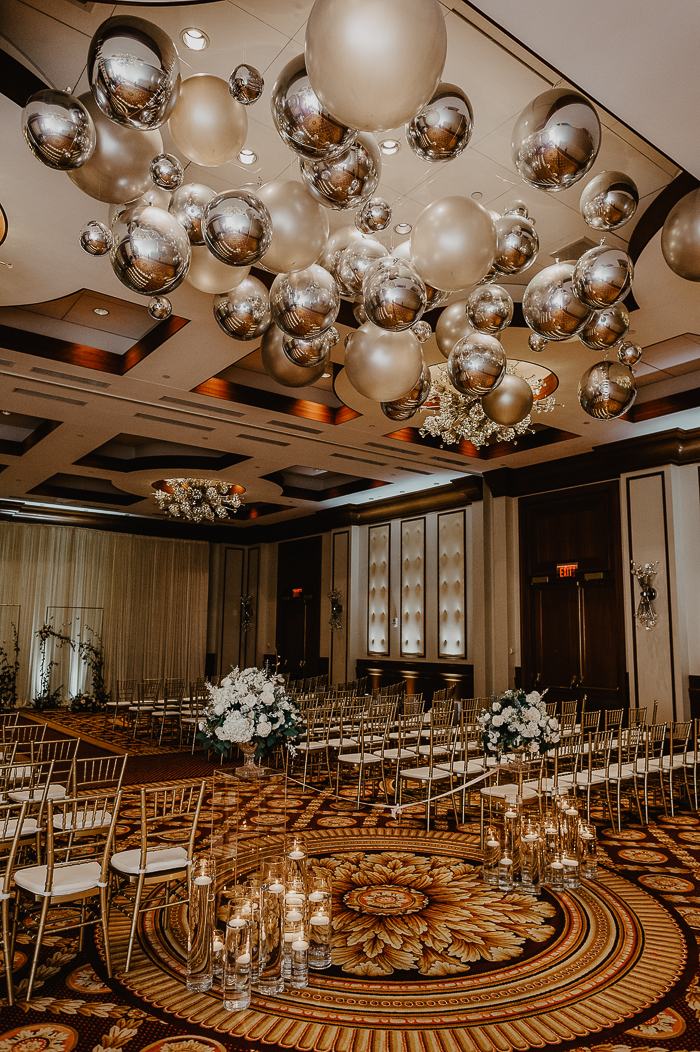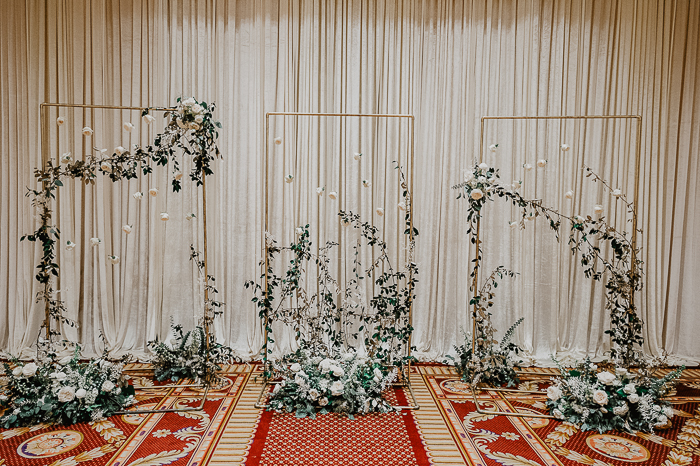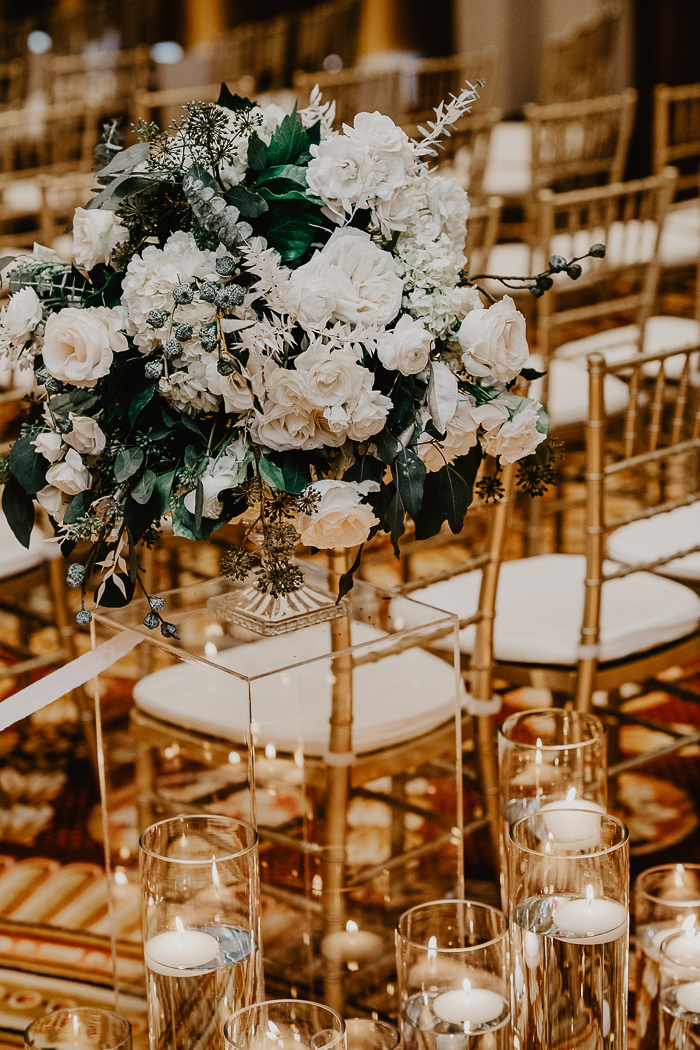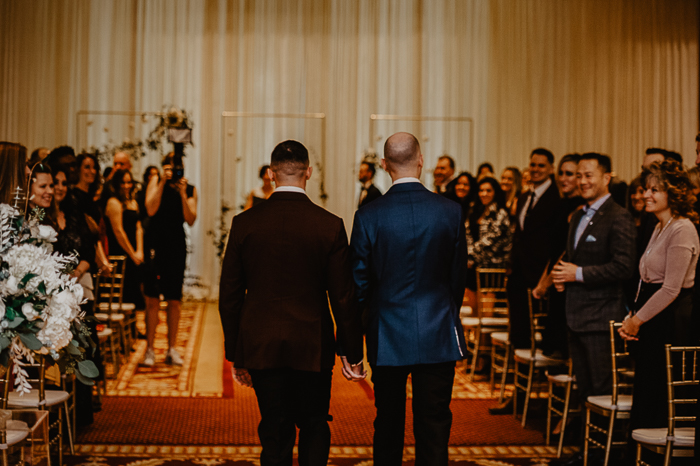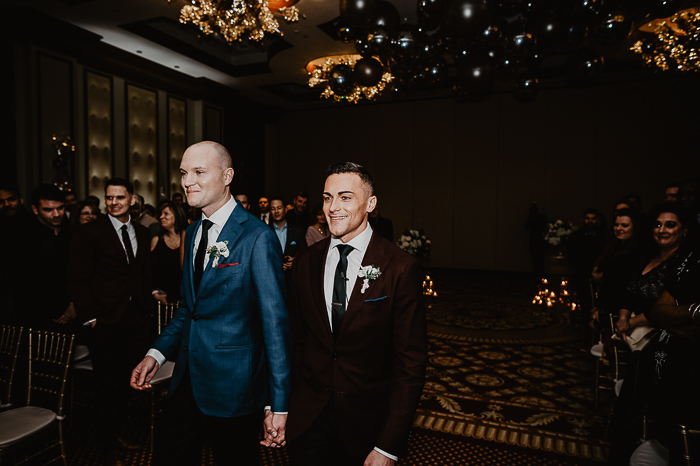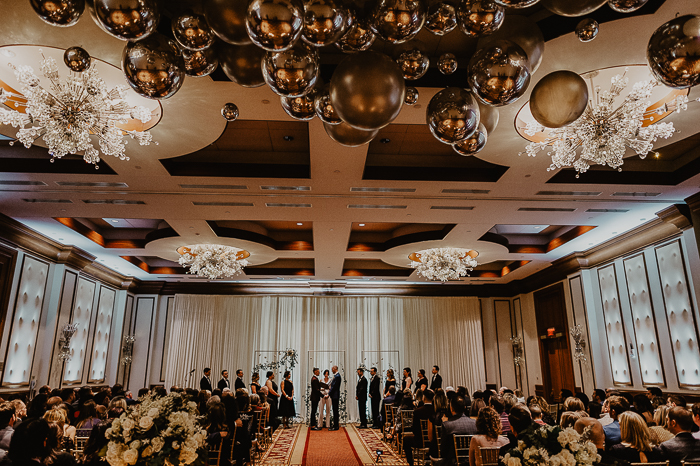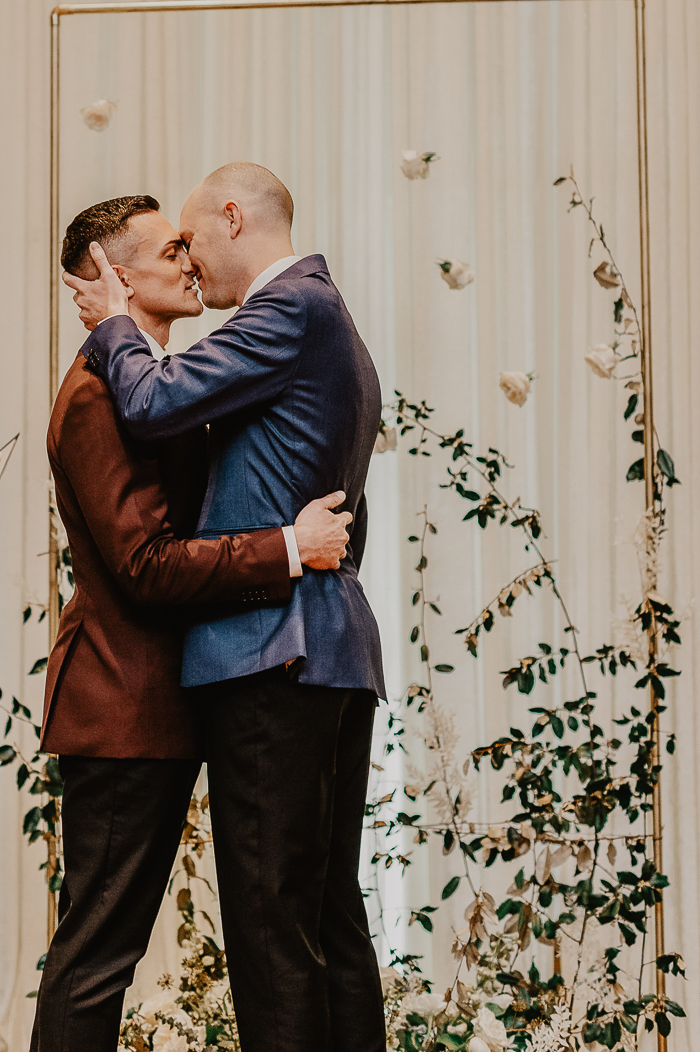 A Family Officiant And Personalized Vows
We asked Jordan's Aunt Susan to be our officiant because of her special relationship with Jordan. We knew that her relationship with each of us would be intimately expressed in her remarks. Her comical yet deeply endearing words set the tone for the rest of the evening. We also decided early on that we would write our own vows. We knew we wanted to do something different than traditional vows, so we took it upon ourselves to write our own. With Jordan working in communications and Craig's profession as an English teacher, we set the bar high for ourselves. We think the waterworks from each other and those in attendance solidified our choice.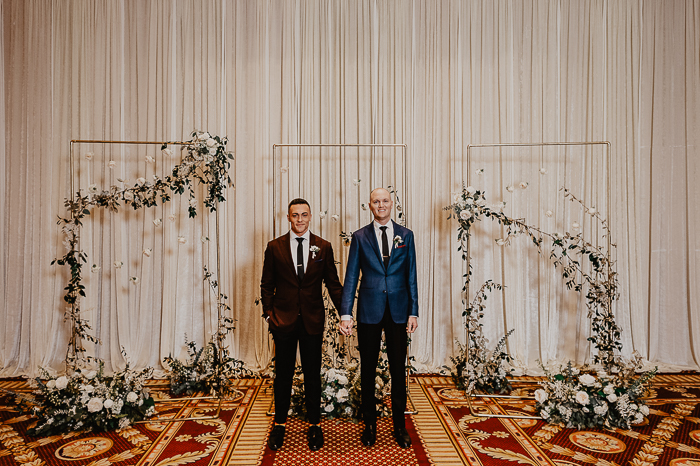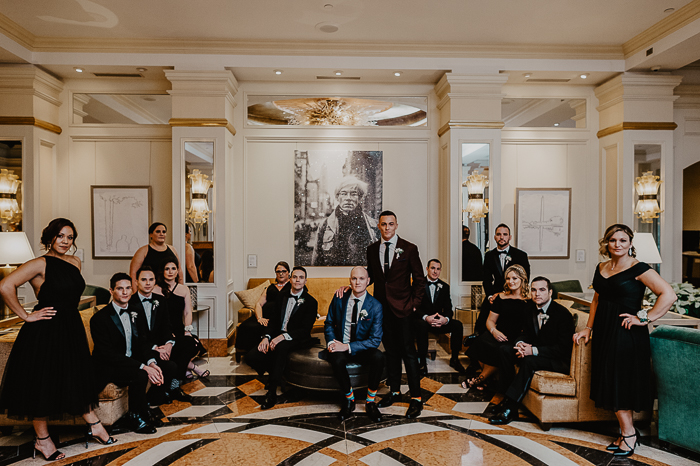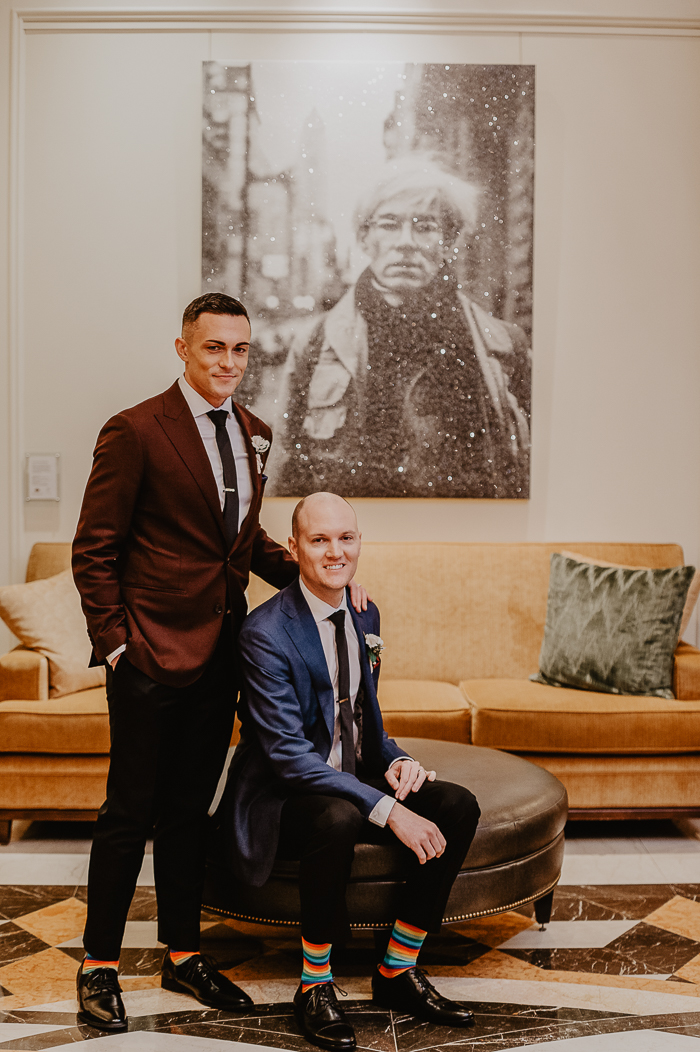 Shop similar socks: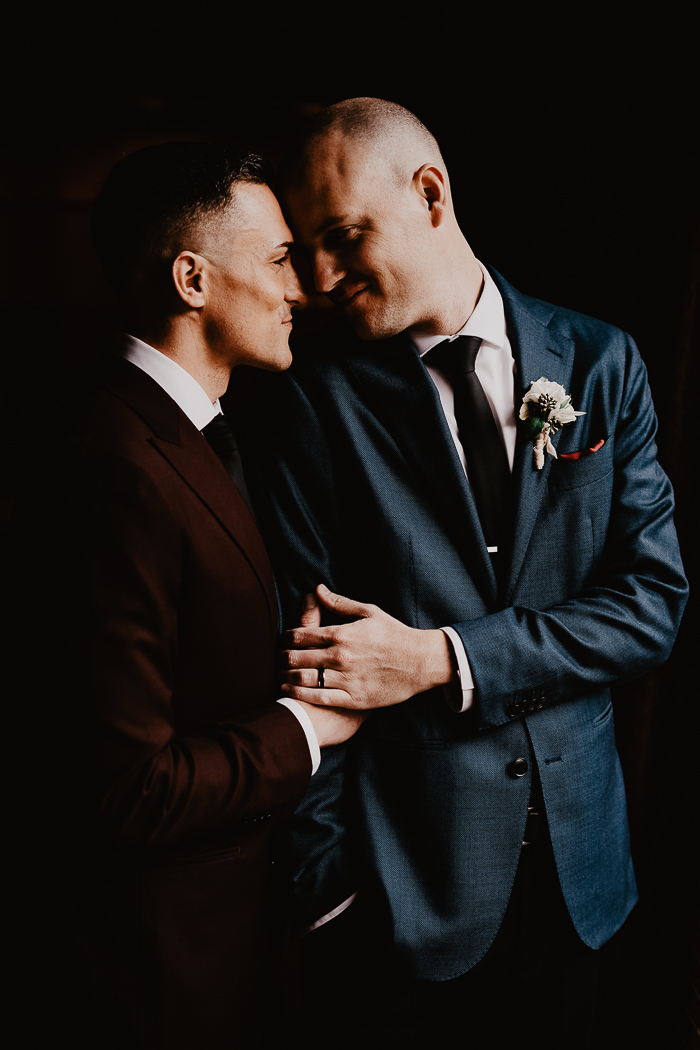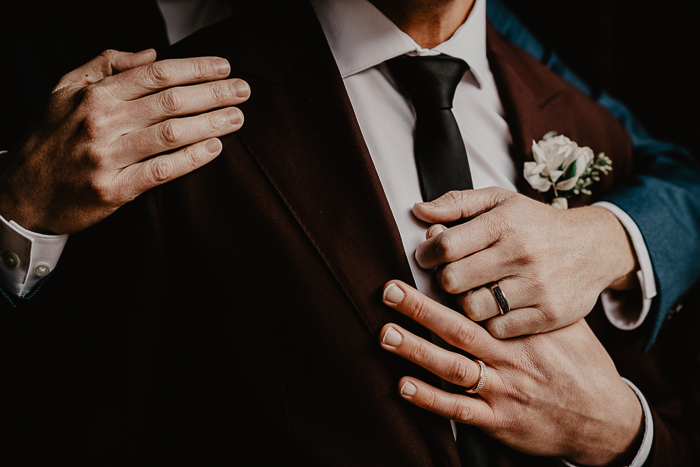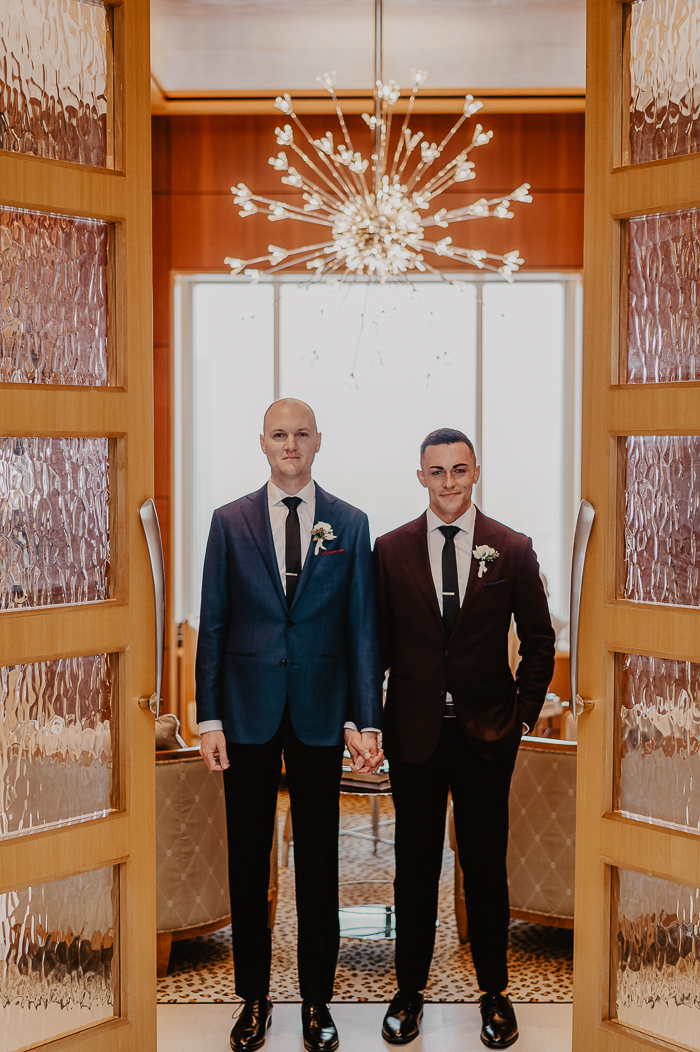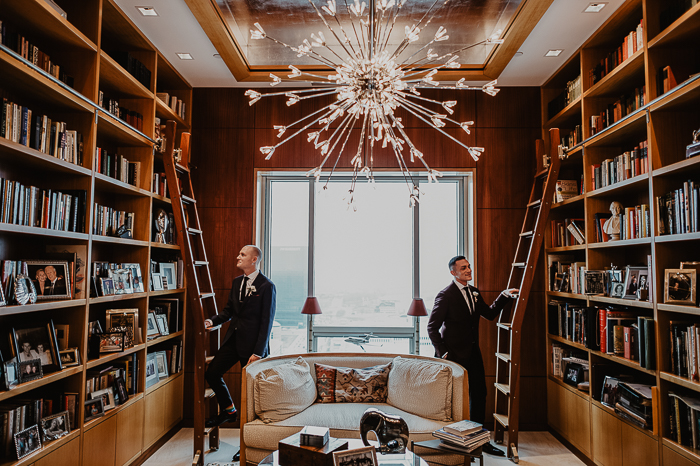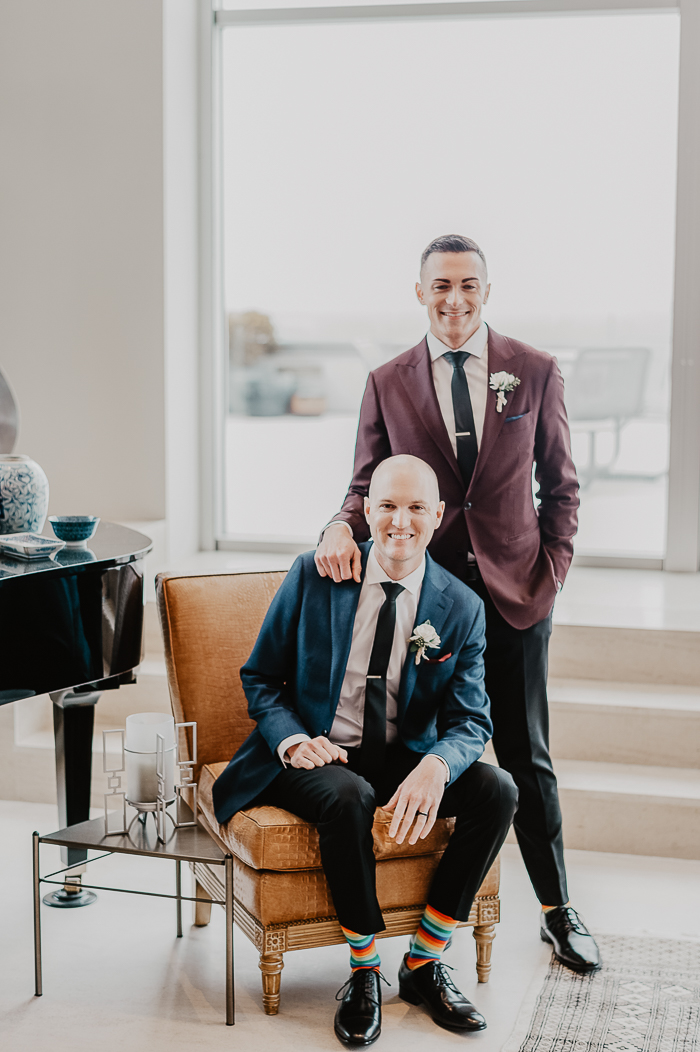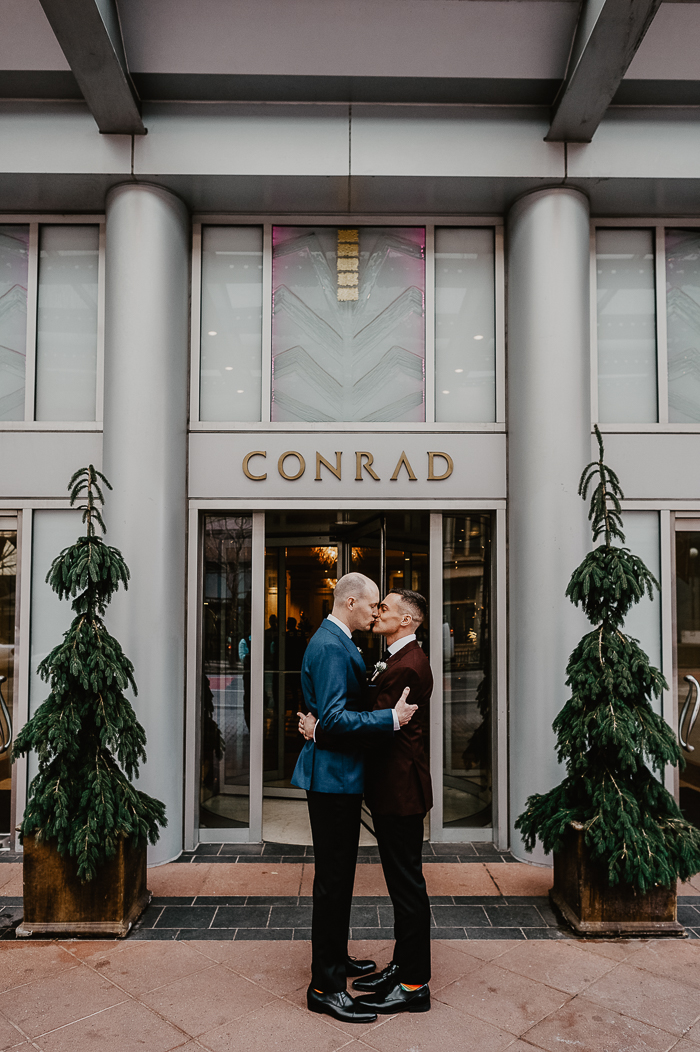 Being Surrounded By Those Who Matter Most
The thing we're most proud of is the love that surrounded us the entire day. Being a gay couple in Indiana has its hardships, so it was comforting to be surrounded by the people in our lives who have loved us, accepted us, and fought for us. That love emanated from the intimacy of the ceremony to the hilarious speeches from the best man and matron of honor to the contagious energy on the dance floor all night long.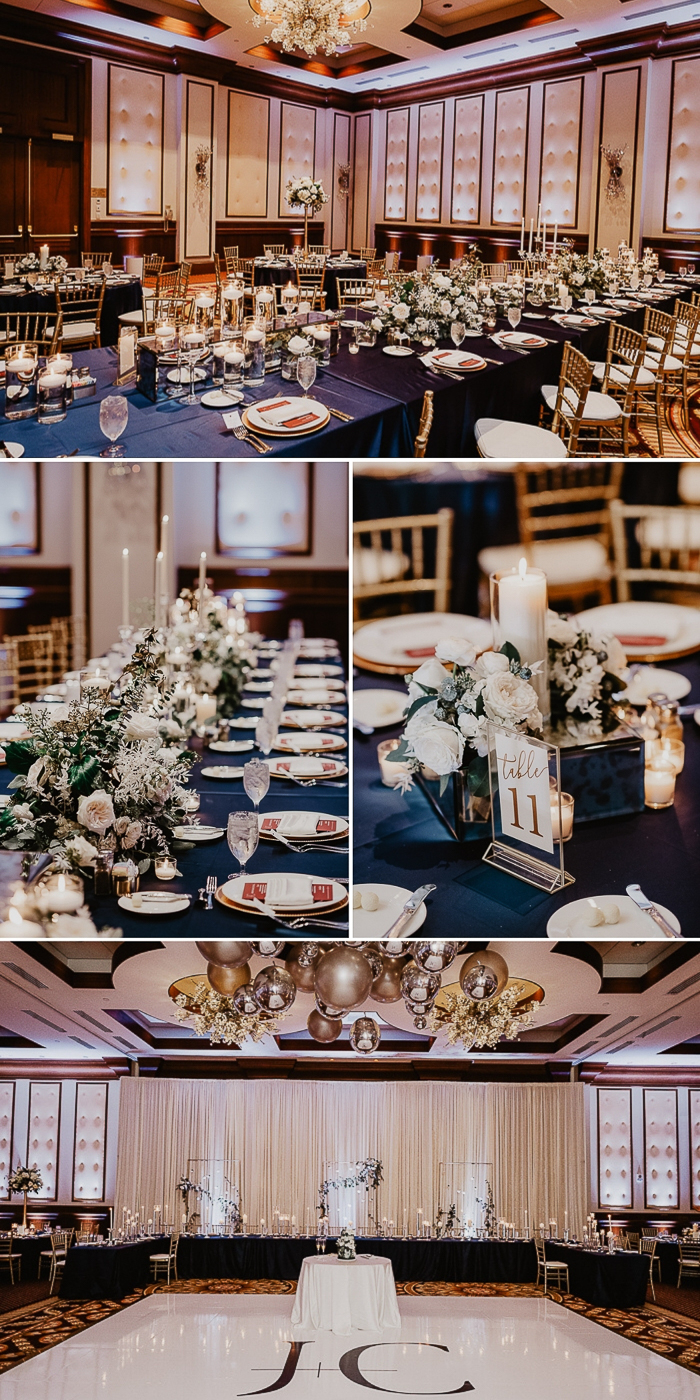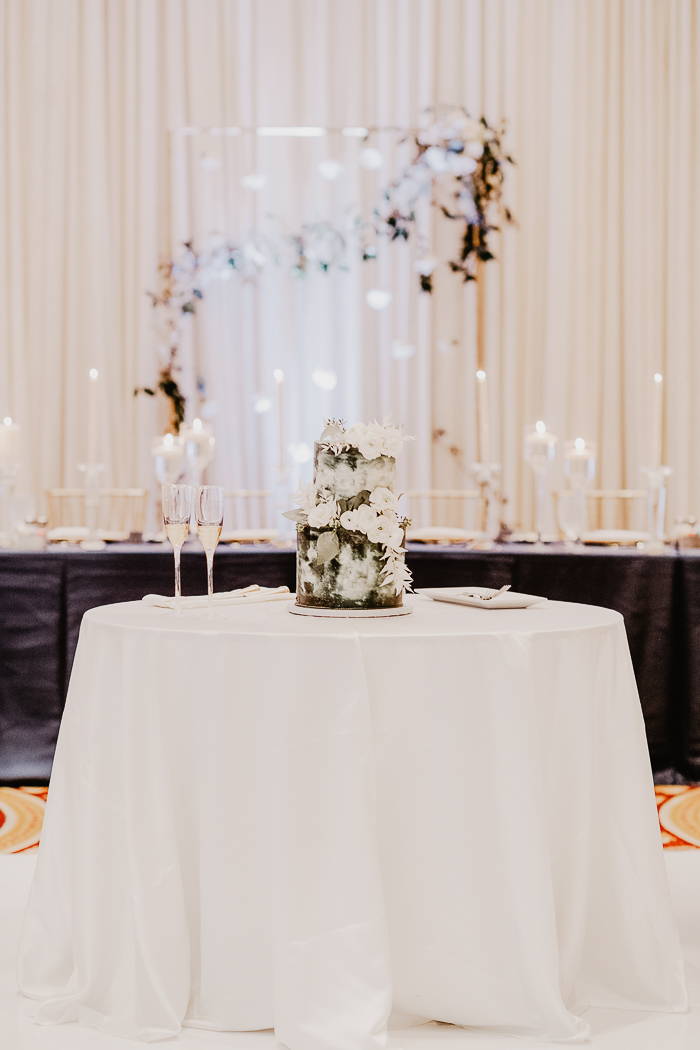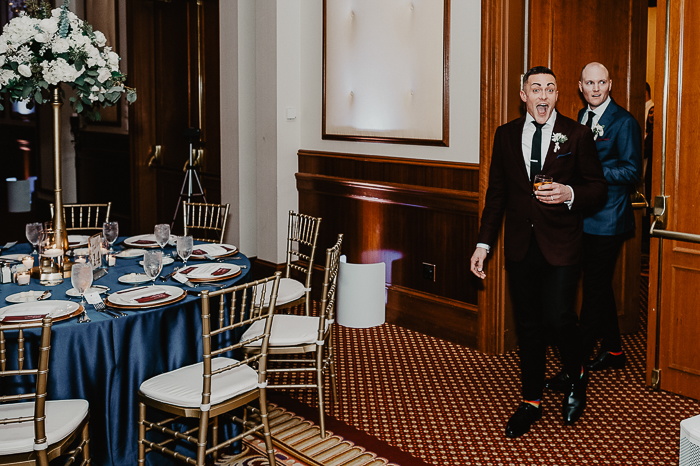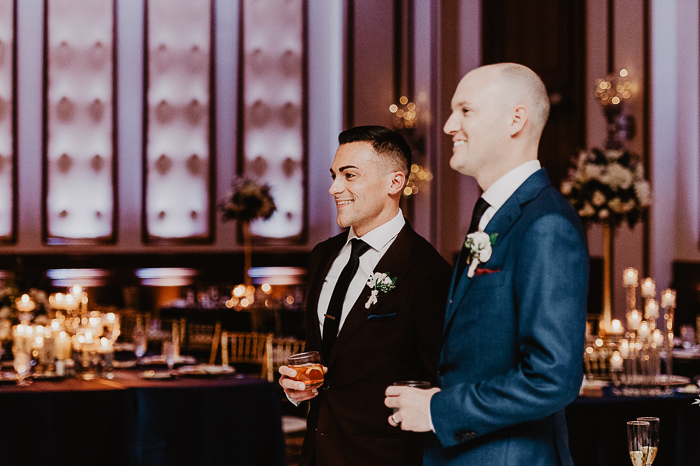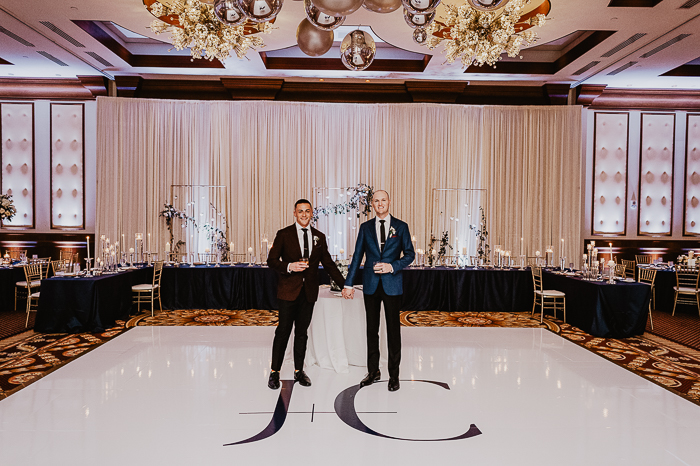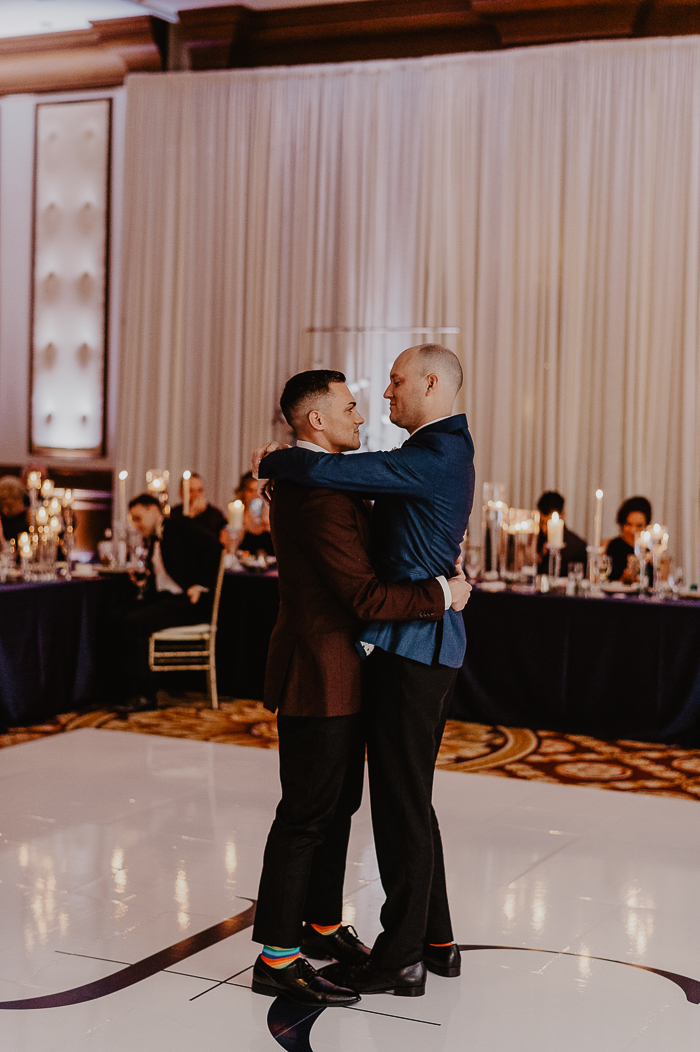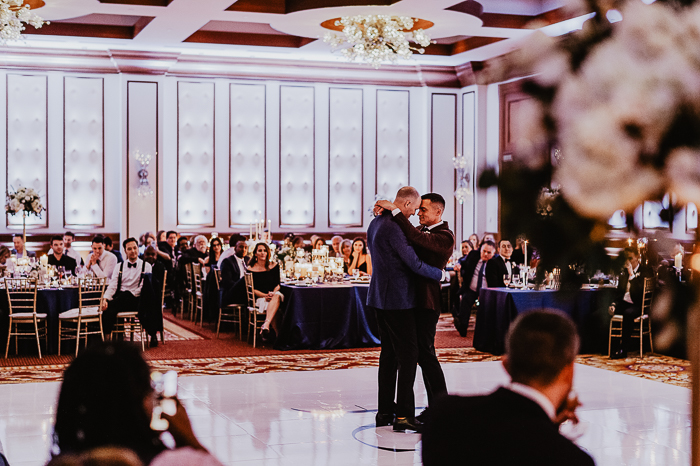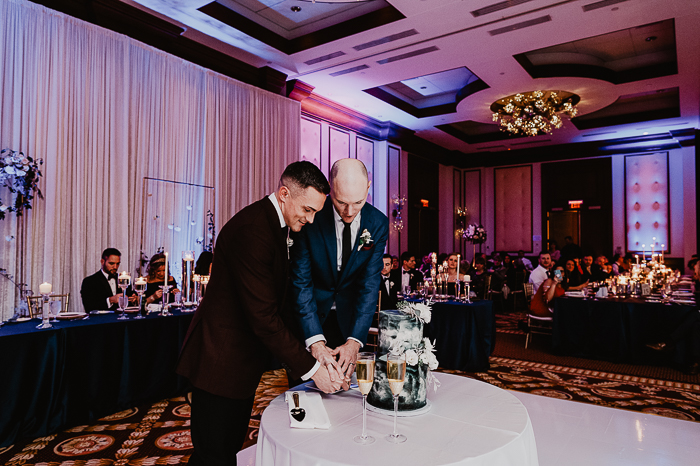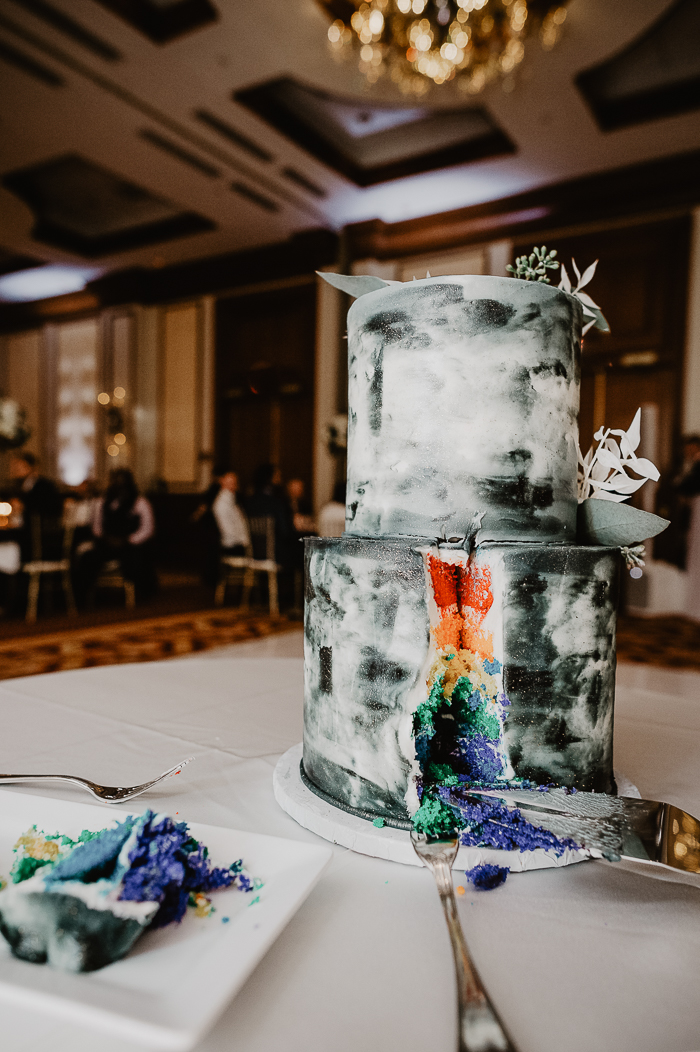 Congratulations again to Jordan and Craig on their elegant ballroom wedding at The Conrad! We're so thankful that Stacy Able was there to capture the beauty. And a big thank you to Emily Ventura Designs for not only bringing their vision to life but for also sharing it with Junebug. To make your own "I do's" a little more unique, check out these ways to personalize your ceremony!