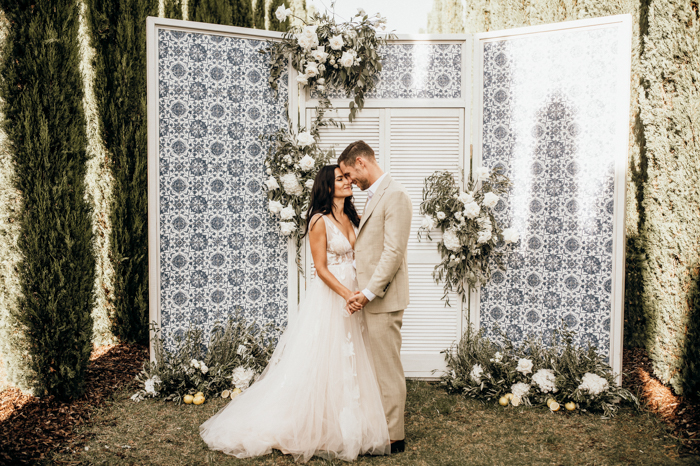 Whether it's food, fashion, or wedding day styles, inspiration from Italy is never a bad idea. Plus, with a wedding inspired by an Italian summer, who could resist? Nadia and Thomas wanted an Italian summer wedding—but in Germany. With the Weingut Mussler as their venue, they opted for a wedding color palette inspired by lemons and olive leaves and included their guests' fashion as part of the wedding decor.
The details of this Italian summer wedding are so dreamy. Grand chandeliers, an altar with white shutter doors, and a spacious cypress grove. With the help from their wedding planner Svenja Fischer, this couple had the wedding of their dreams. Ready to feel like you've flown to Italy? Keep scrolling to see how Junebug member Candida & Max Jan Photography captured this picturesque day.
The Couple:
Nadia and Thomas
The Wedding:
Weingut Mussler, Bissersheim, Rheinland-Pfalz, Germany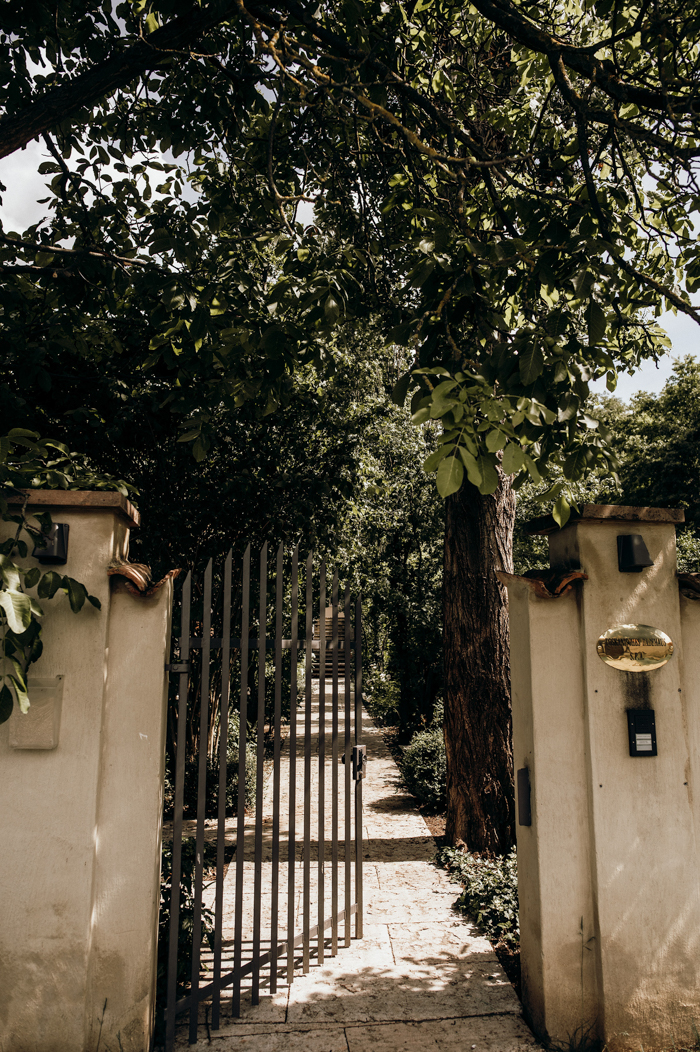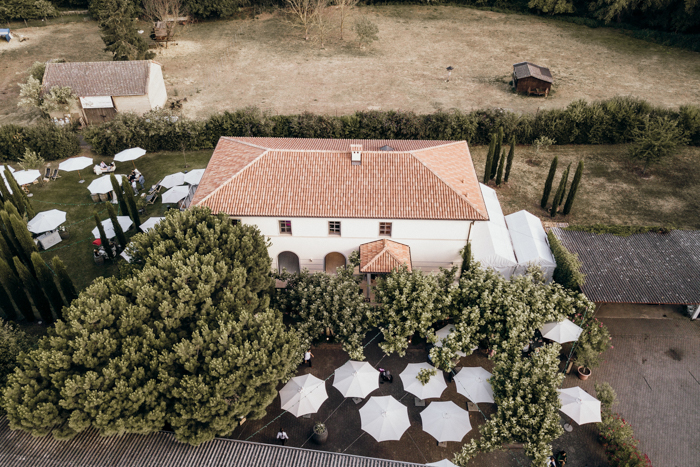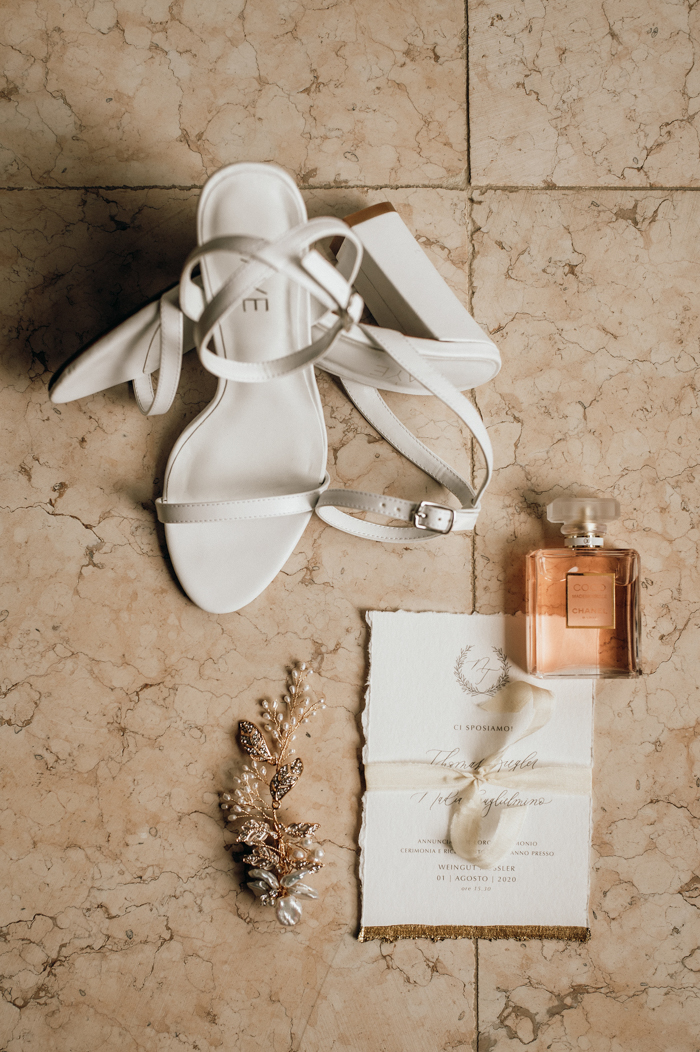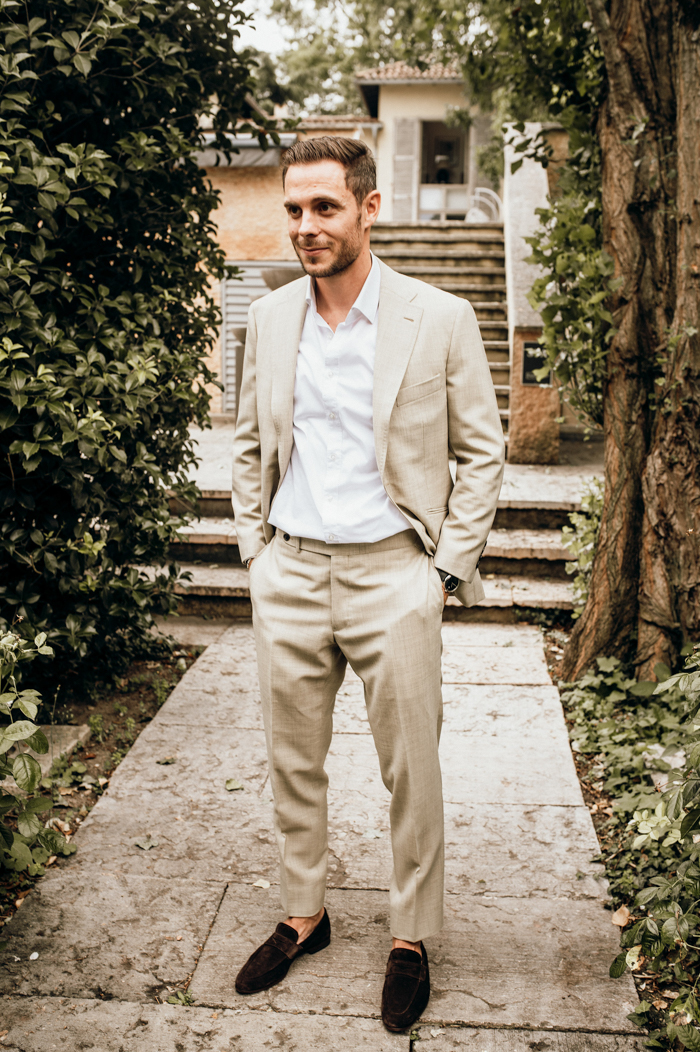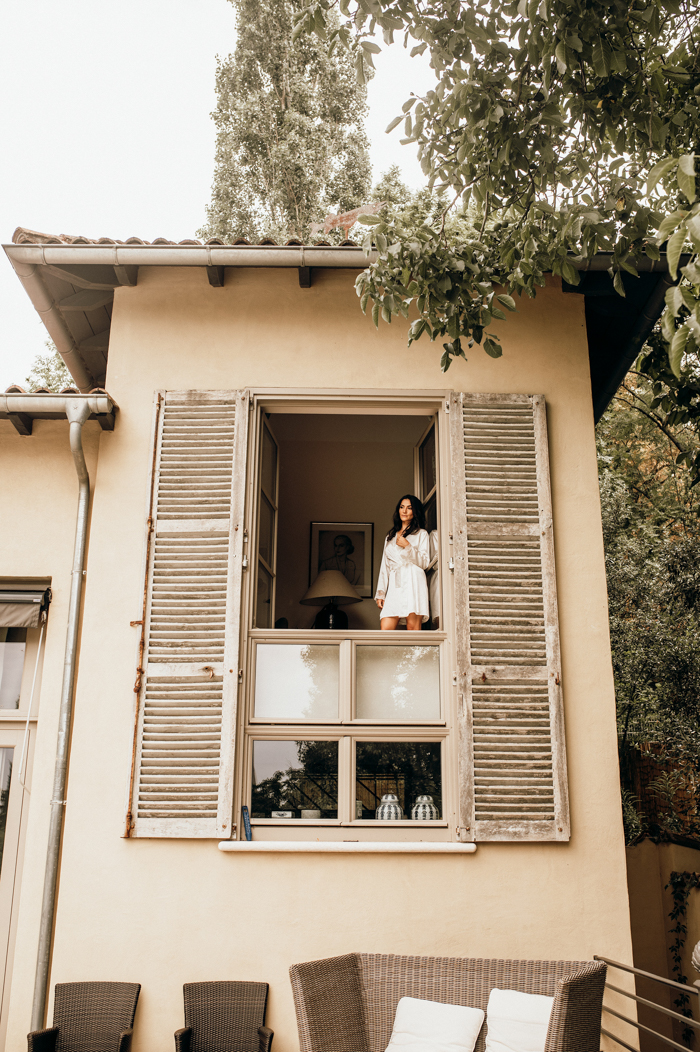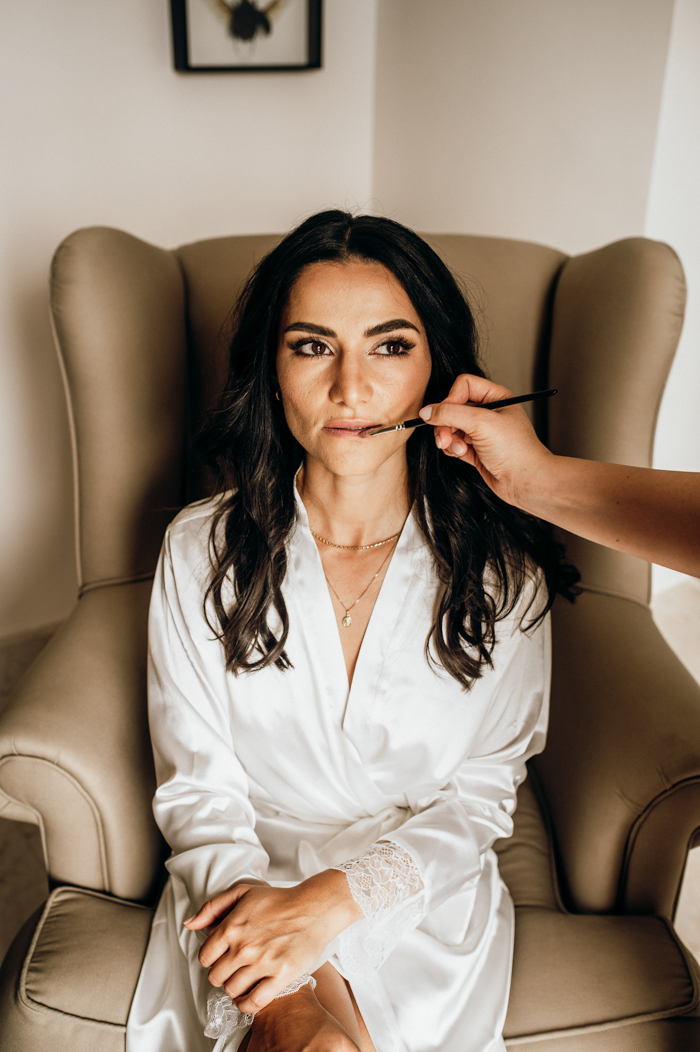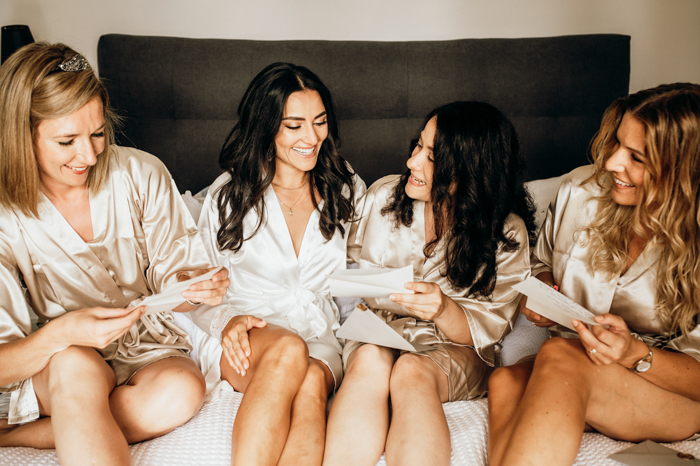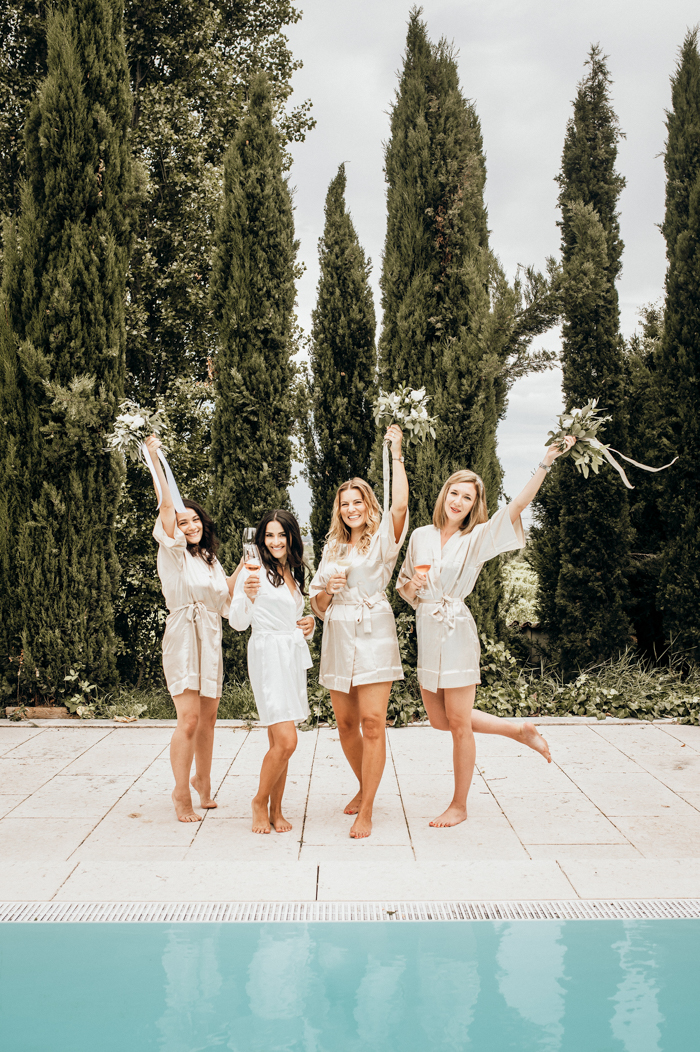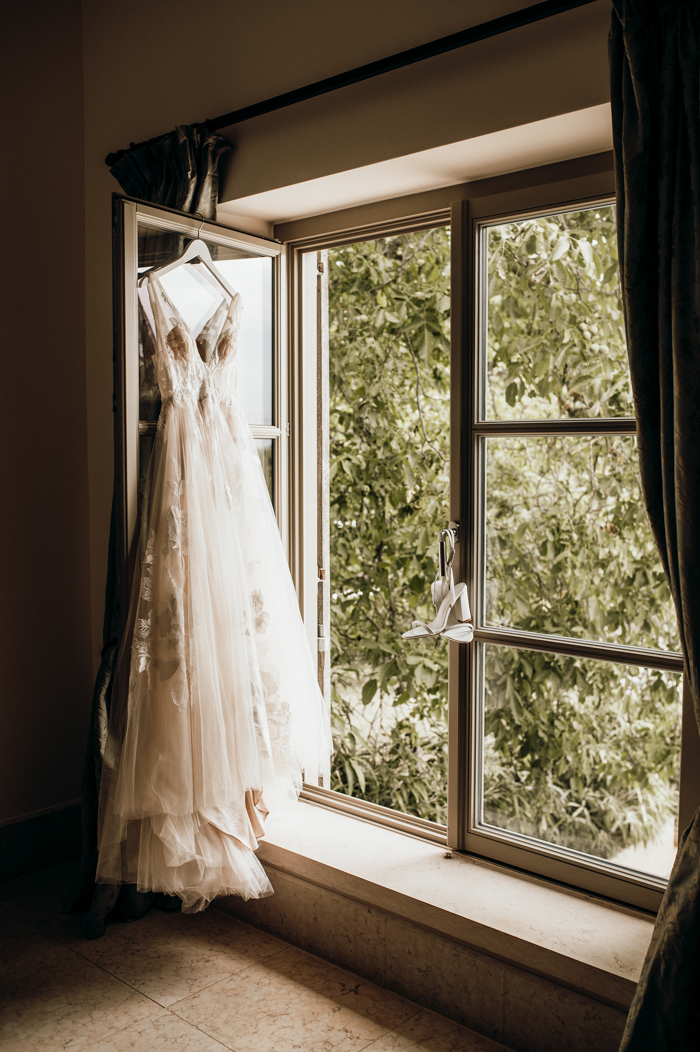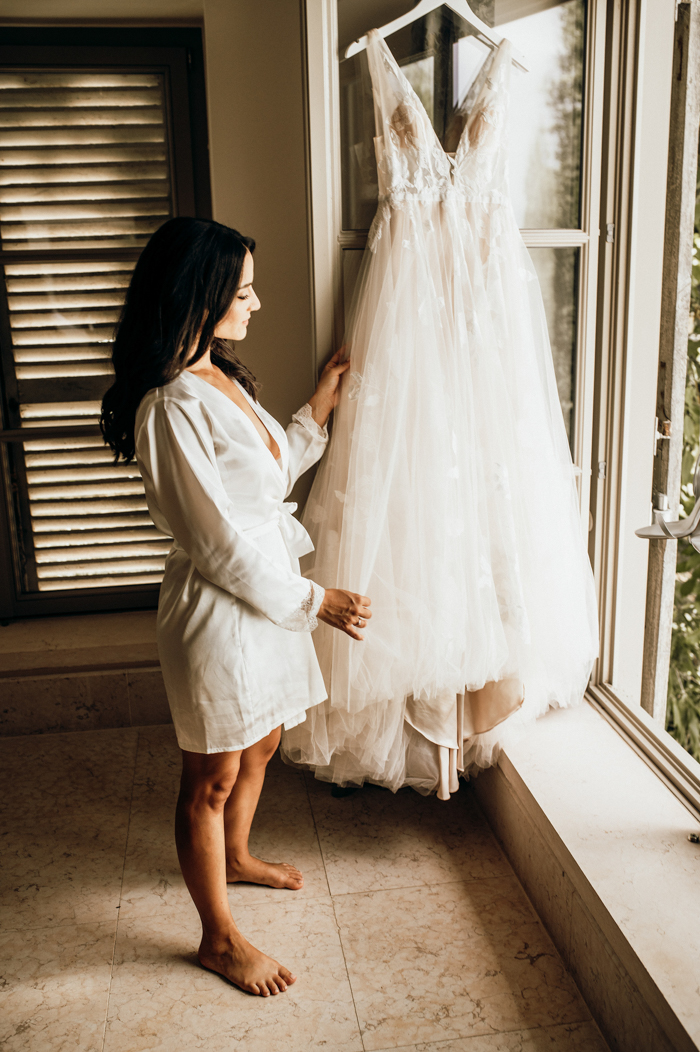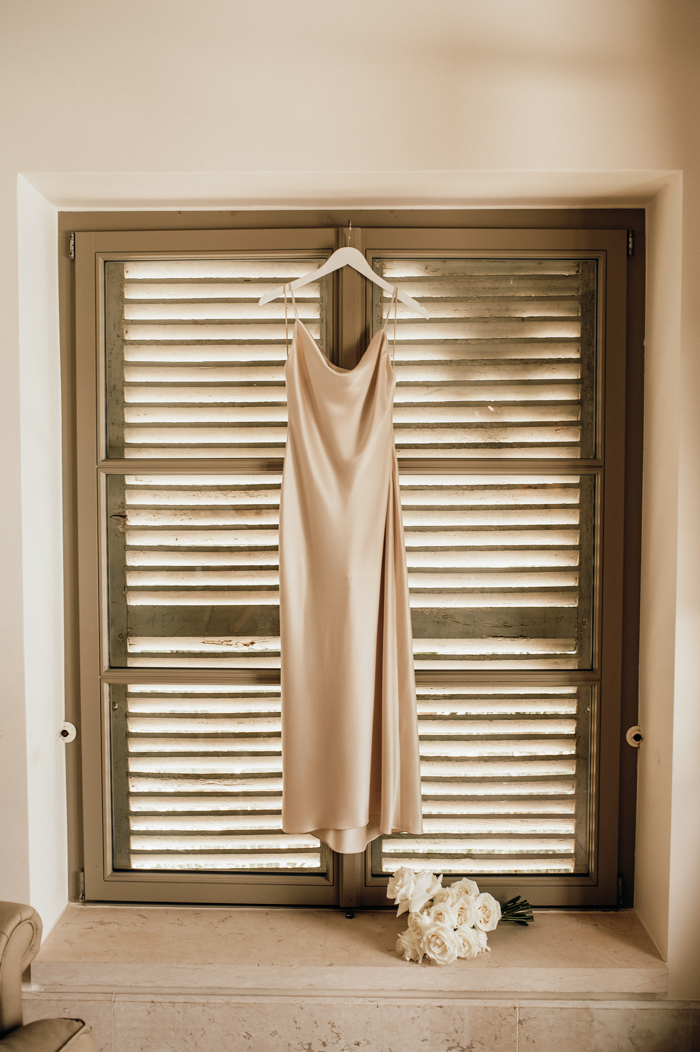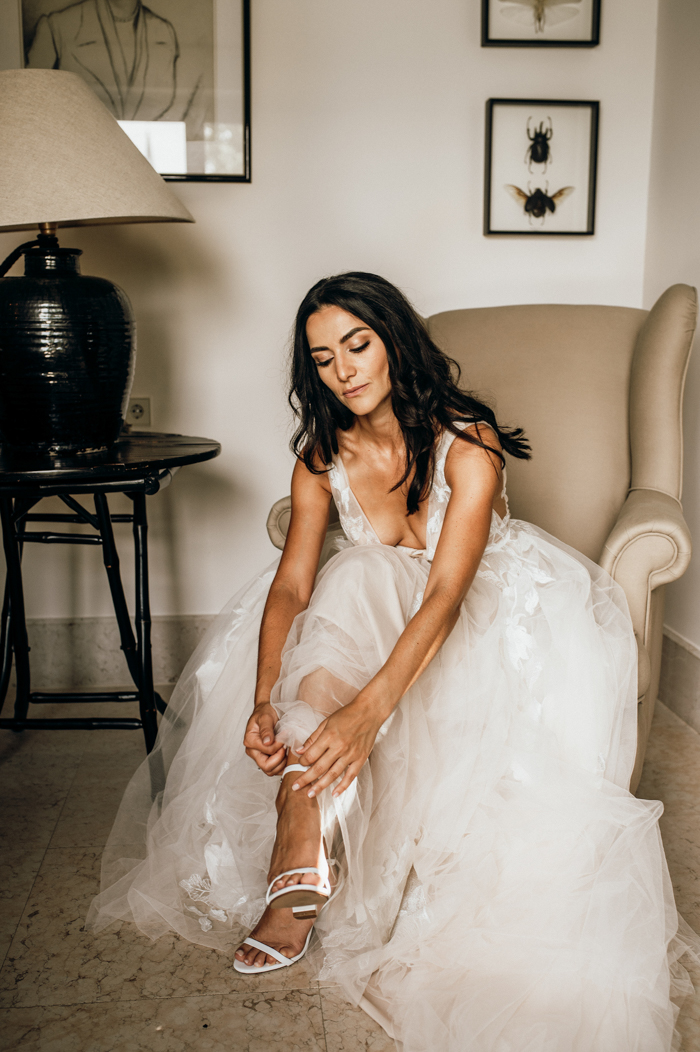 Italian Summer Wedding Fashion
We wanted the wedding to be like a summer party in Italy. The groom's suit was linen and he wore dark brown Italian shoes with no socks. The bride's dress was modern white and flowy. We told the guests to dress for a beautiful garden party.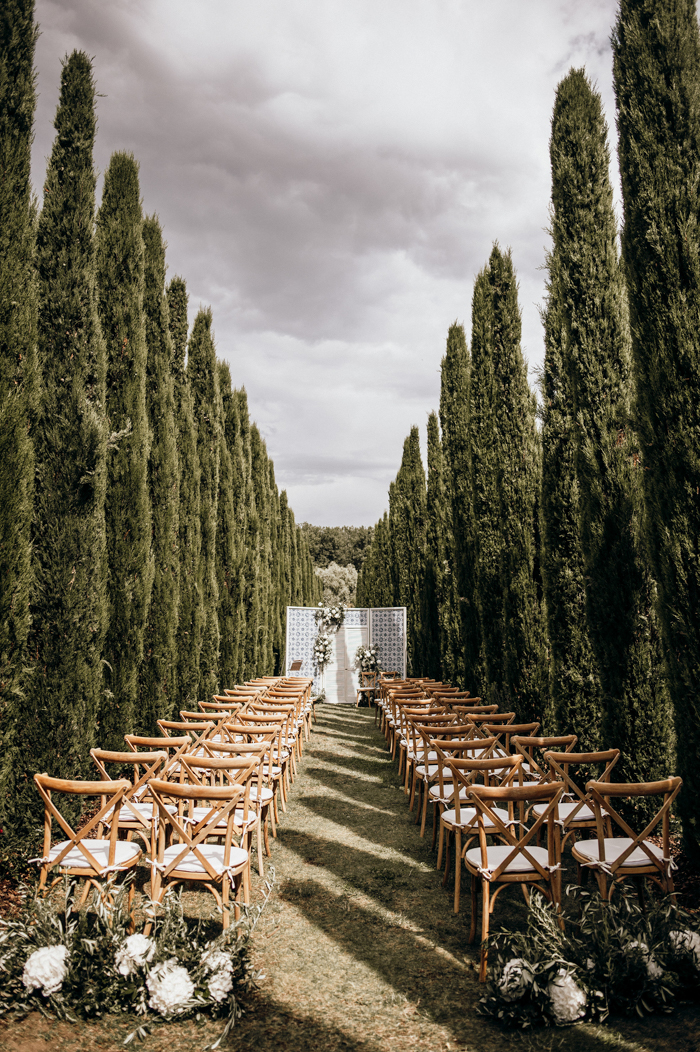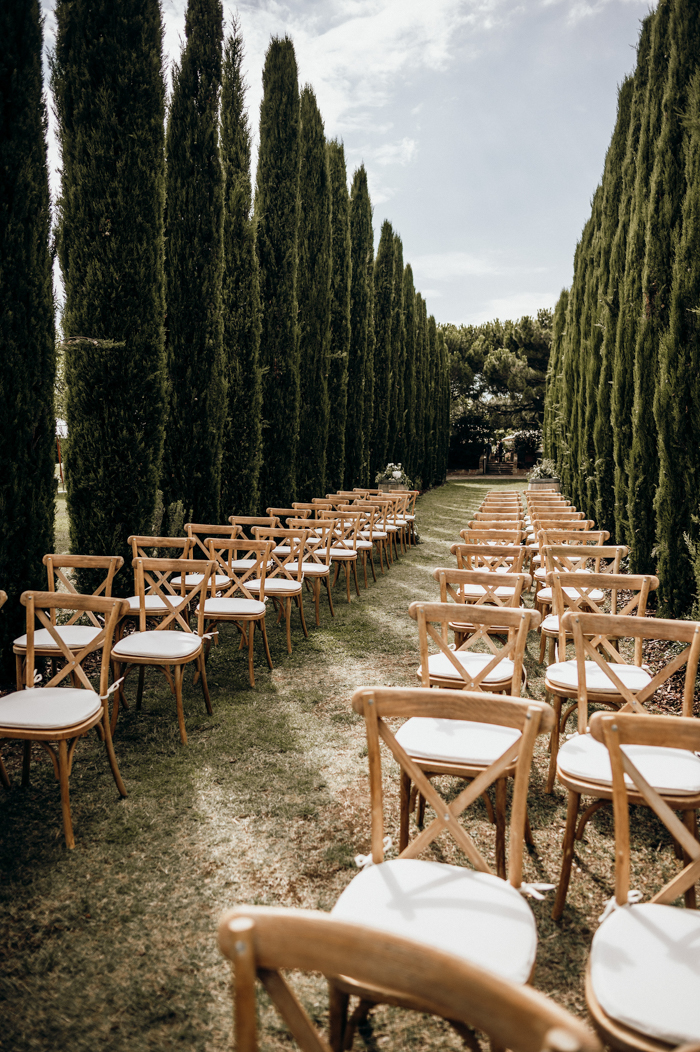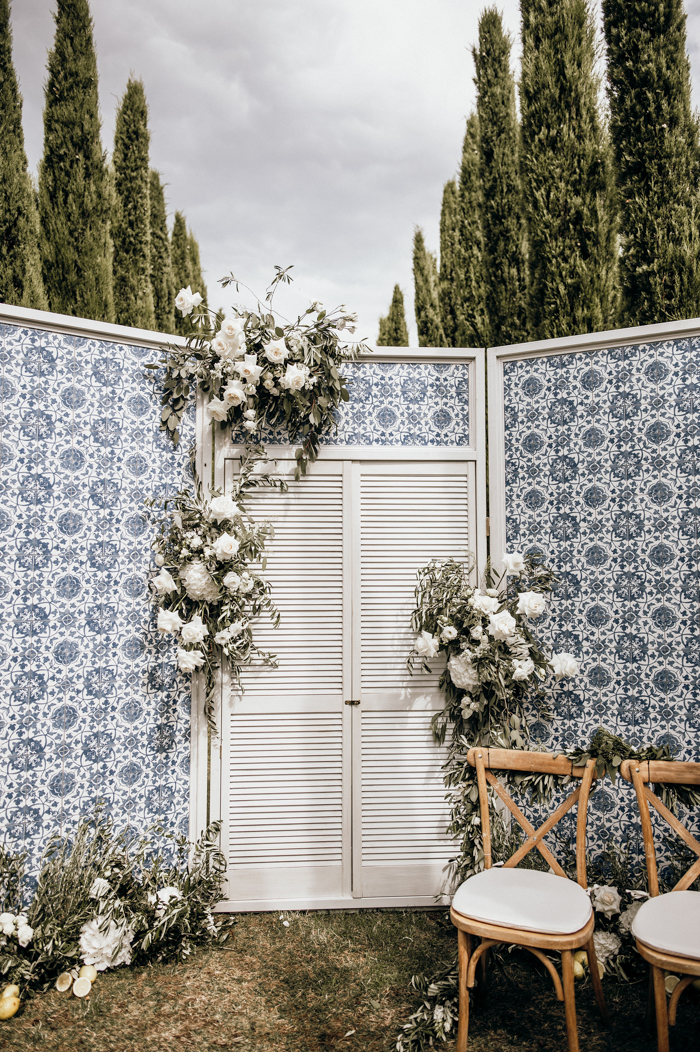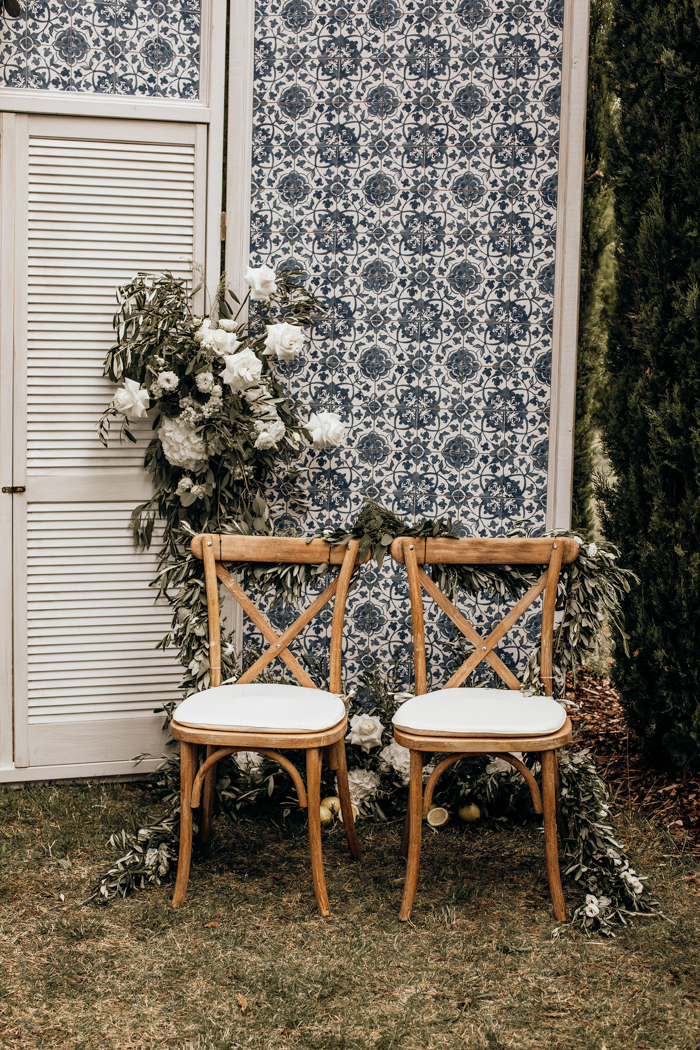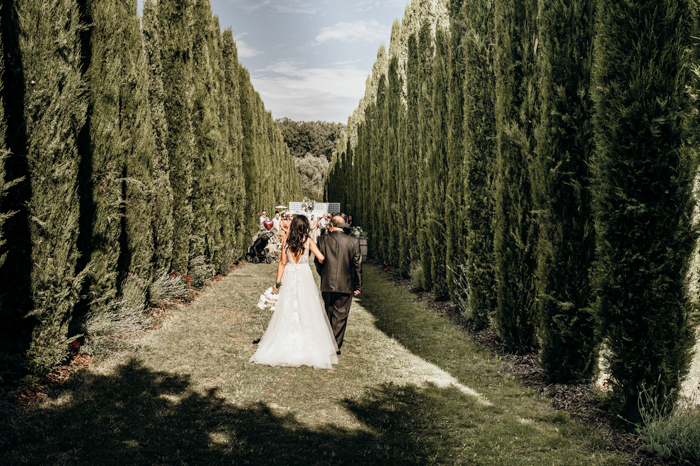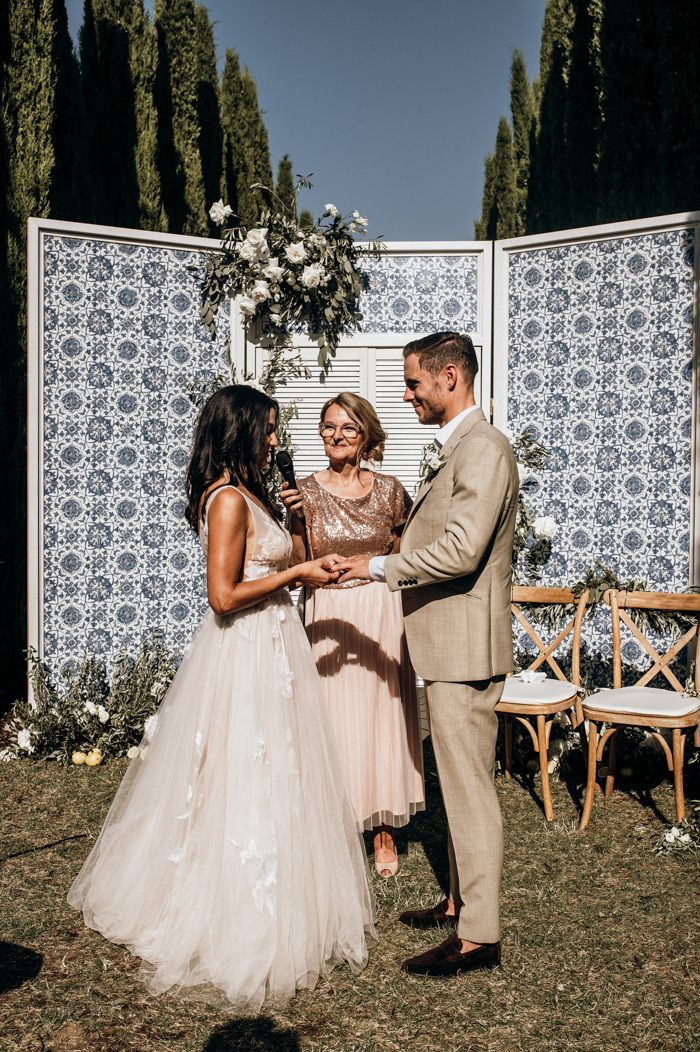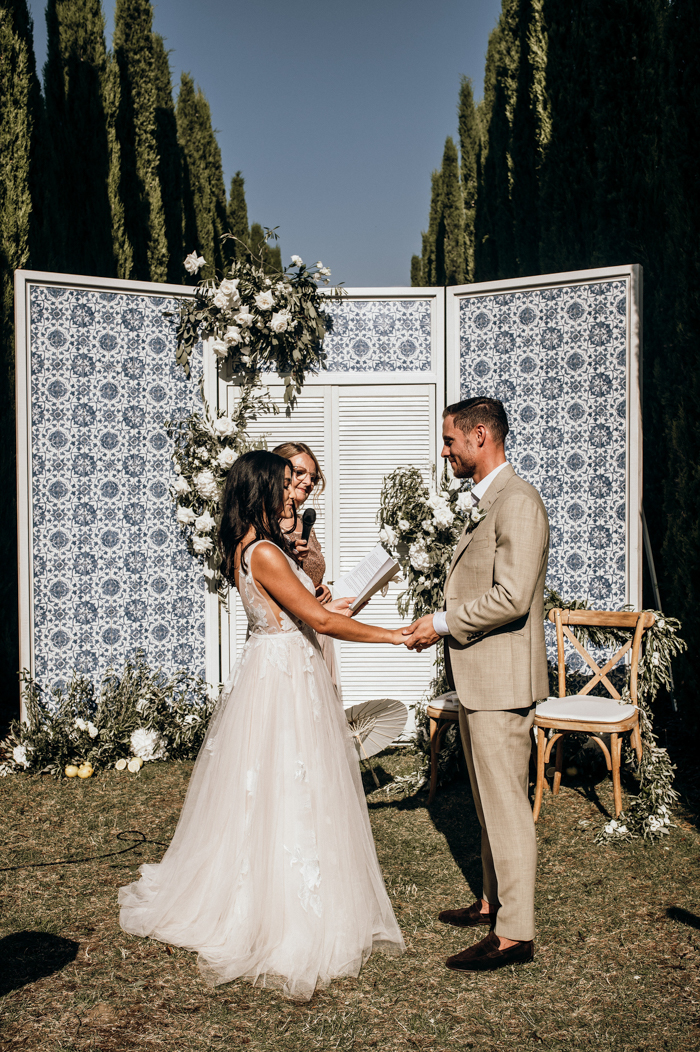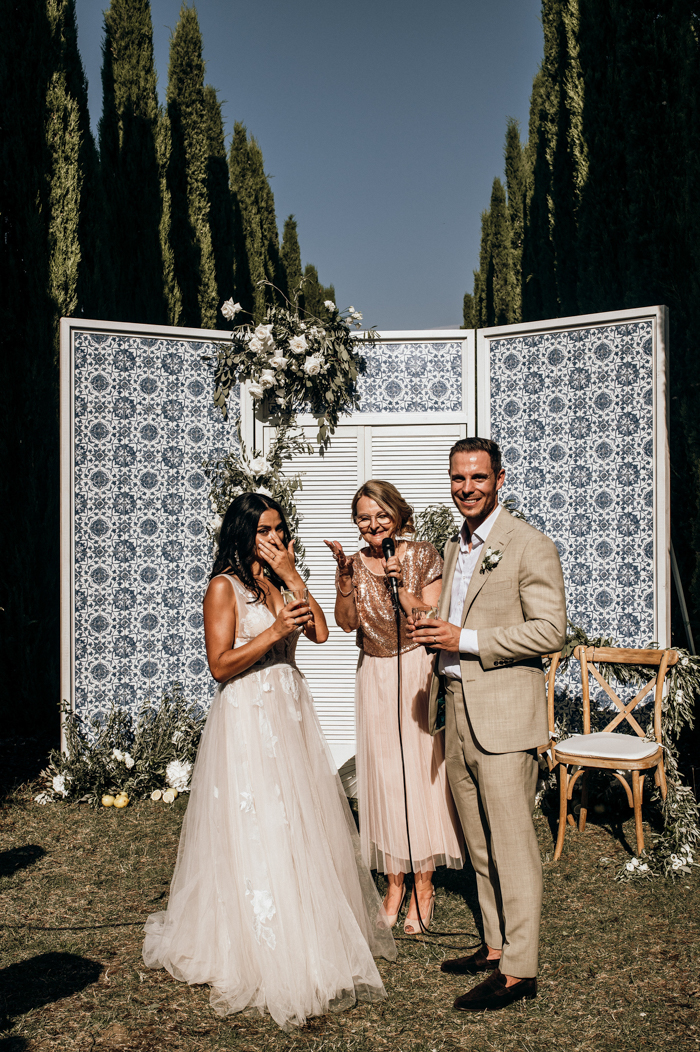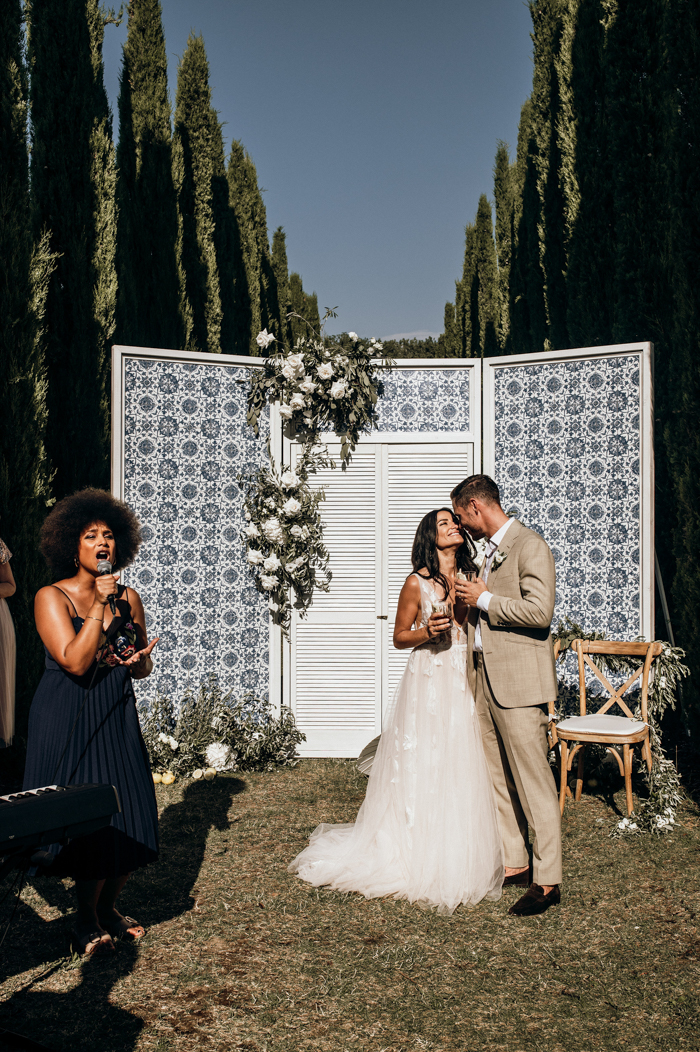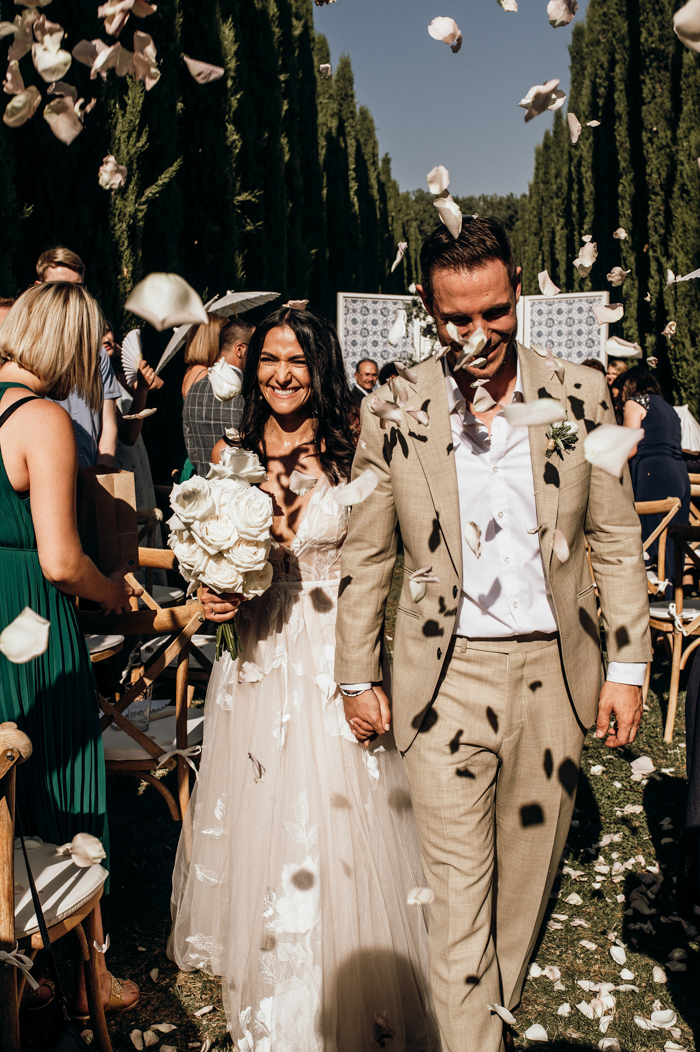 Recommended reading: If you loved the groom's style, check out more unique groom style ideas and our dreamy colorful suit roundup.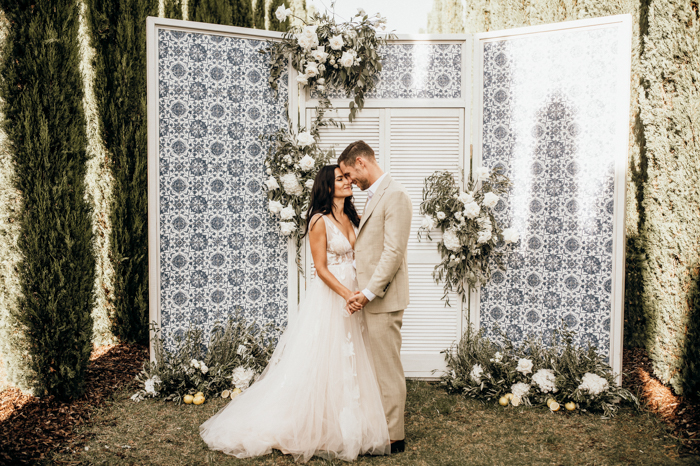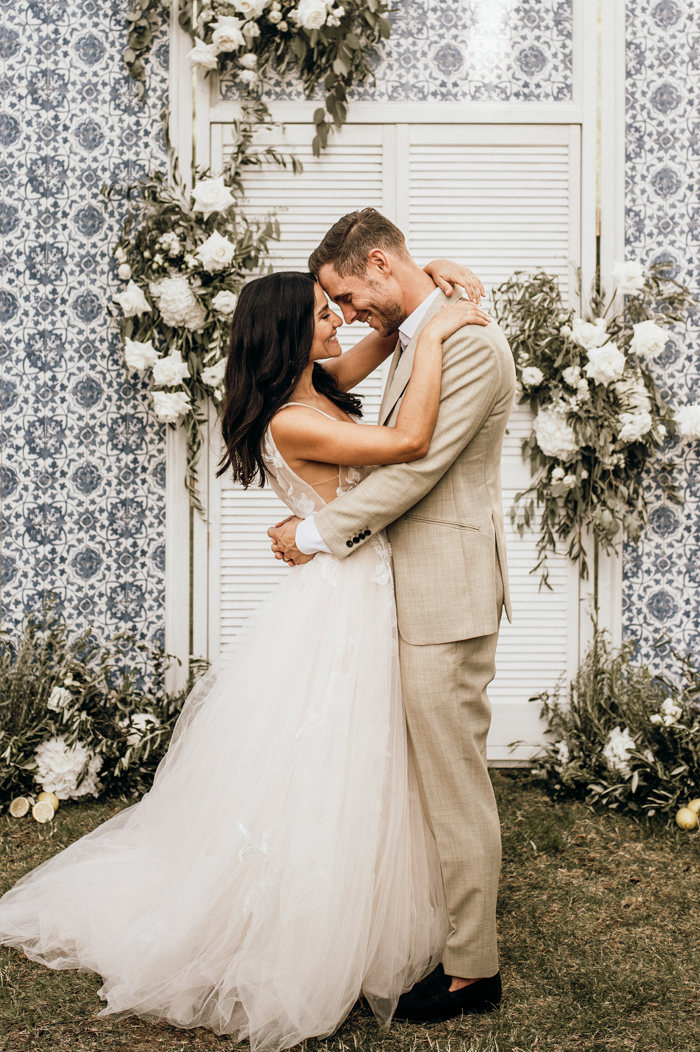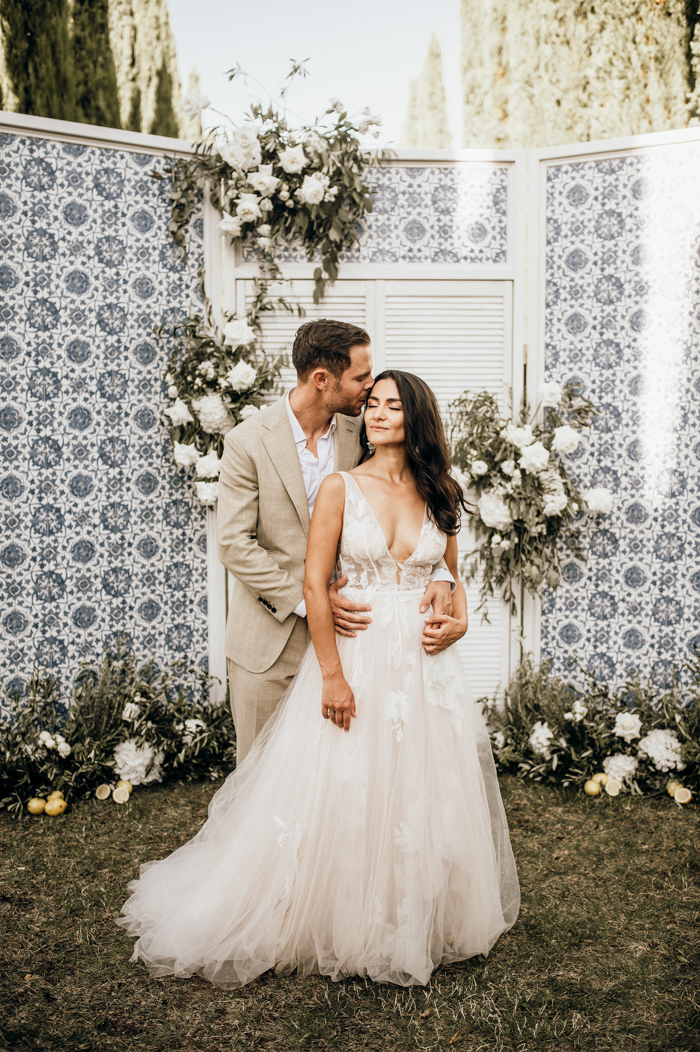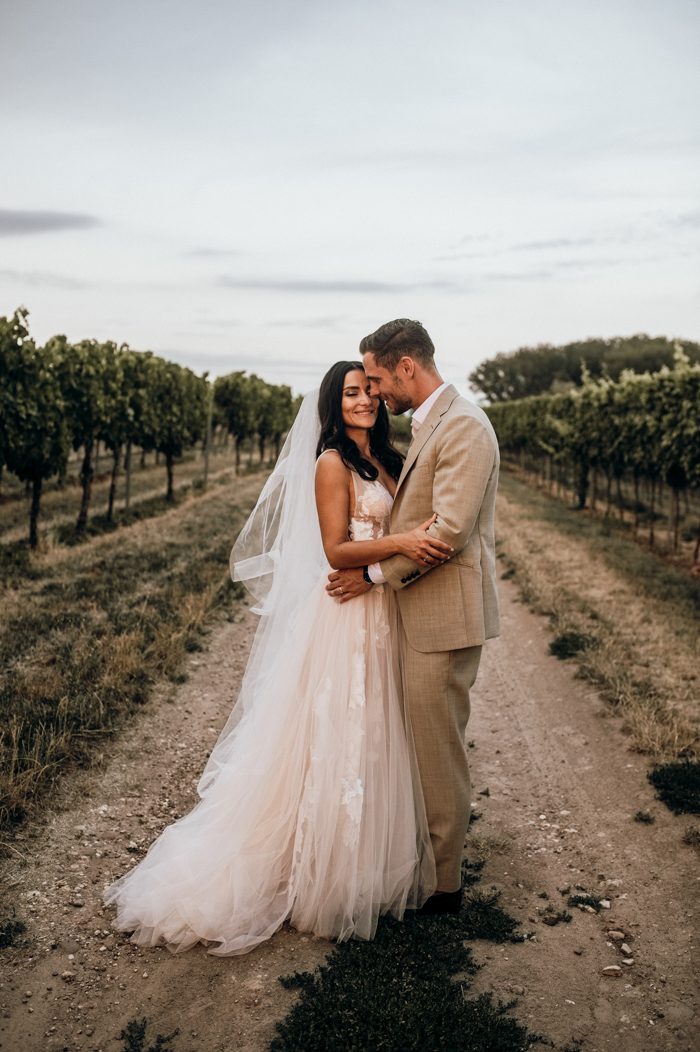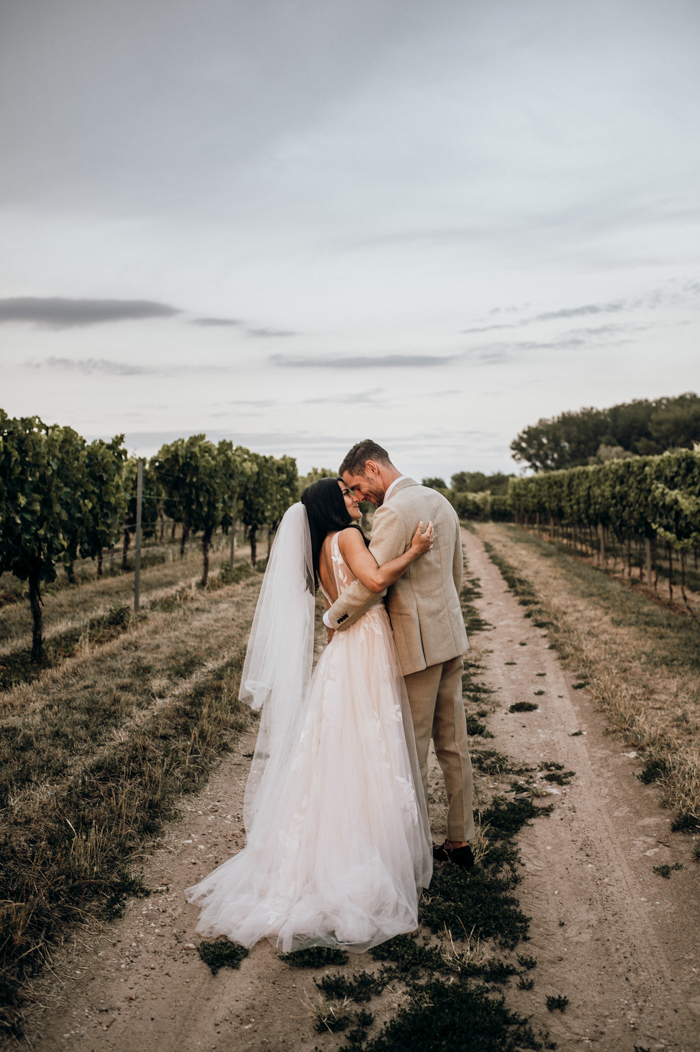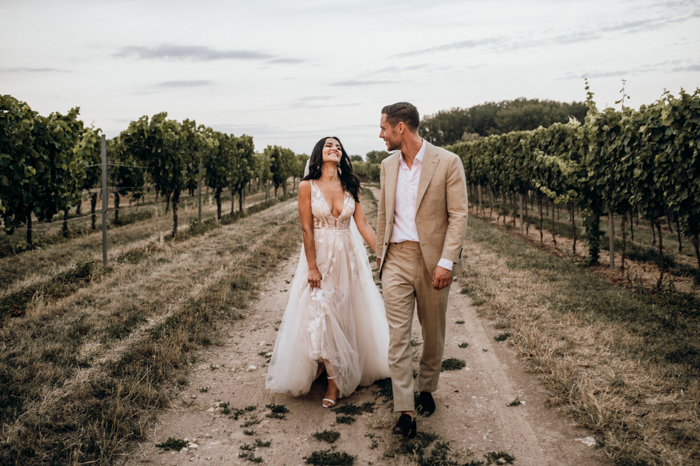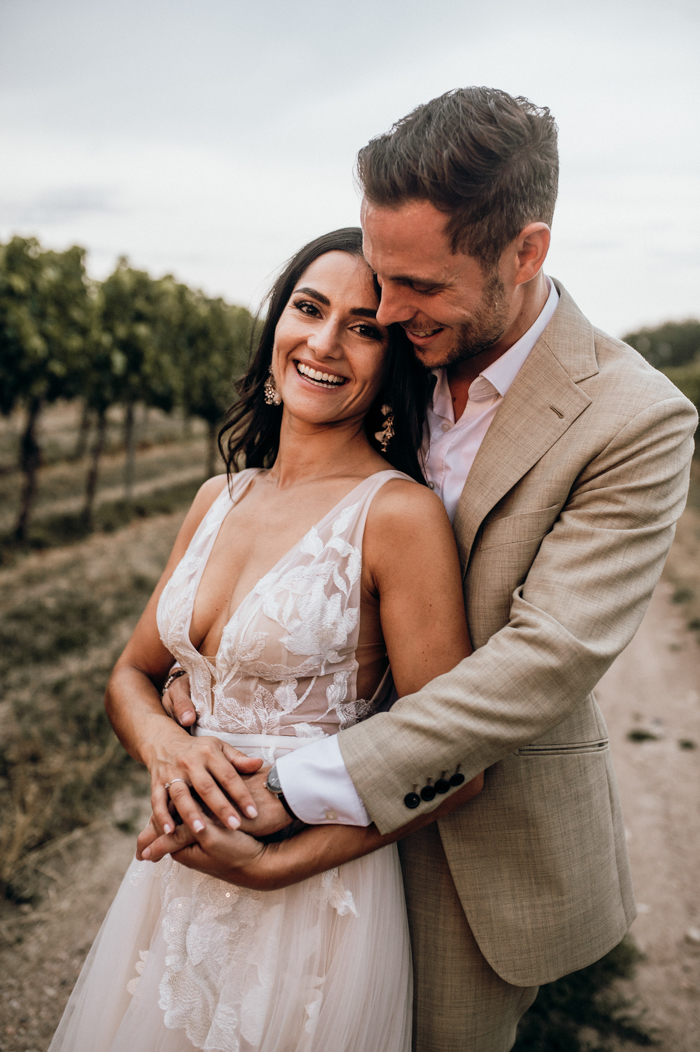 Italian-Inspired Color Palette
Our wedding day color palette was linen, yellow (inspired by lemons), blue, and green (like olive leaves). These are the colors we connected to an Italian summer.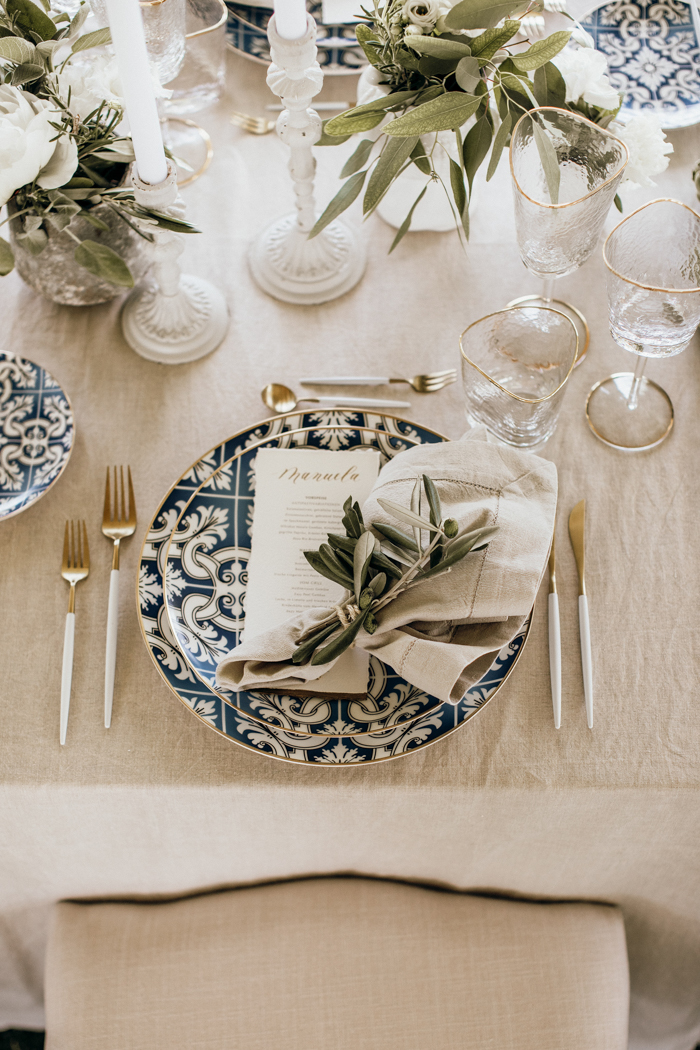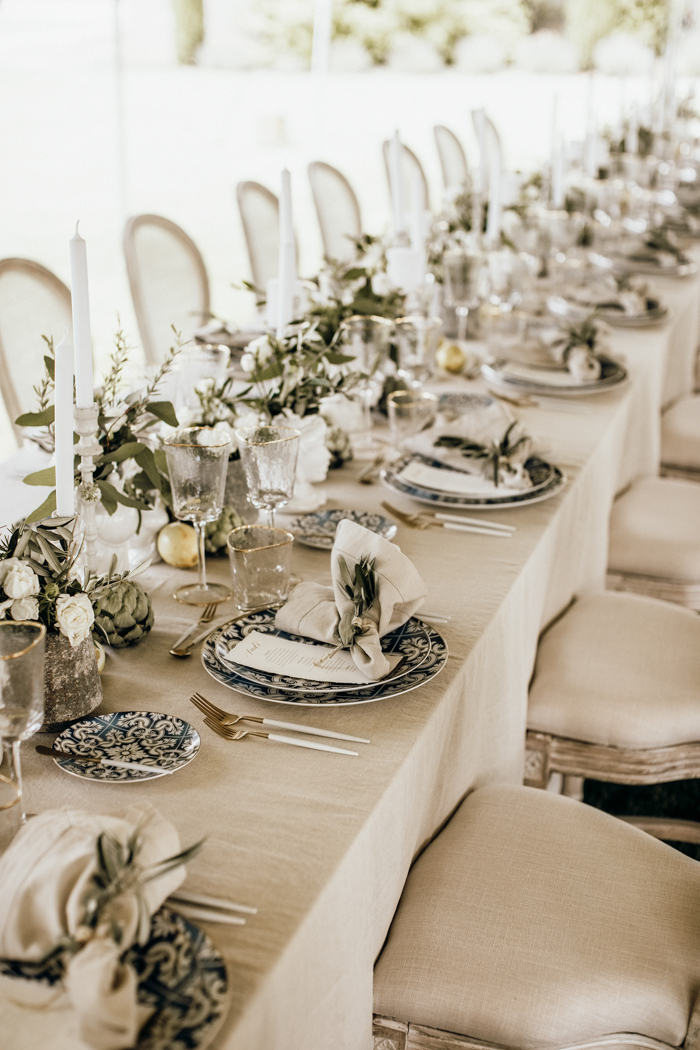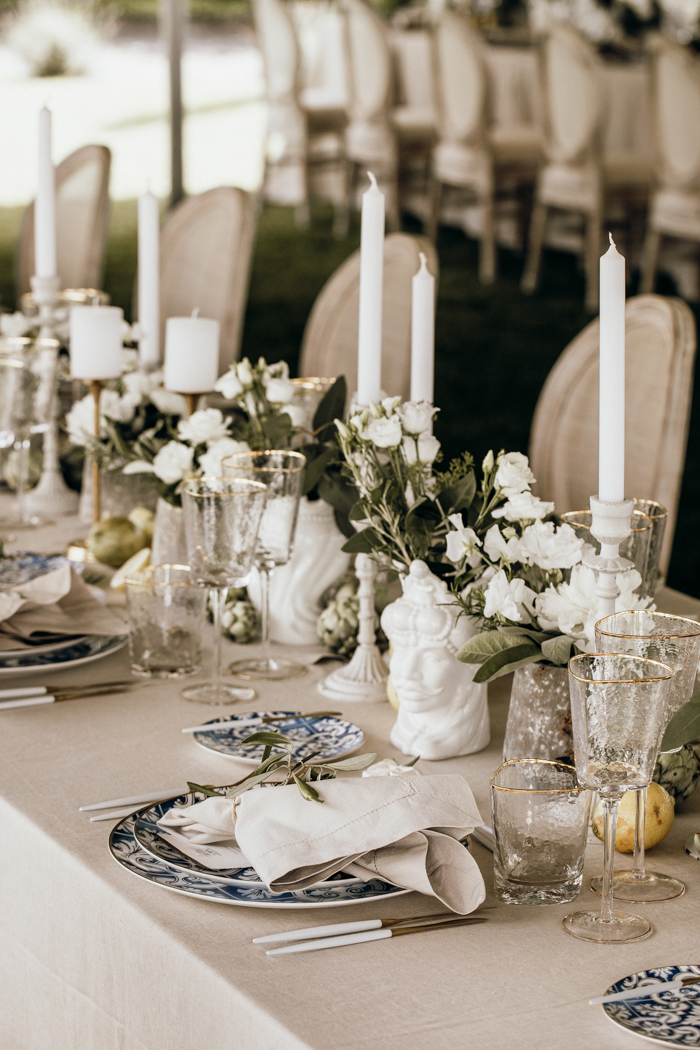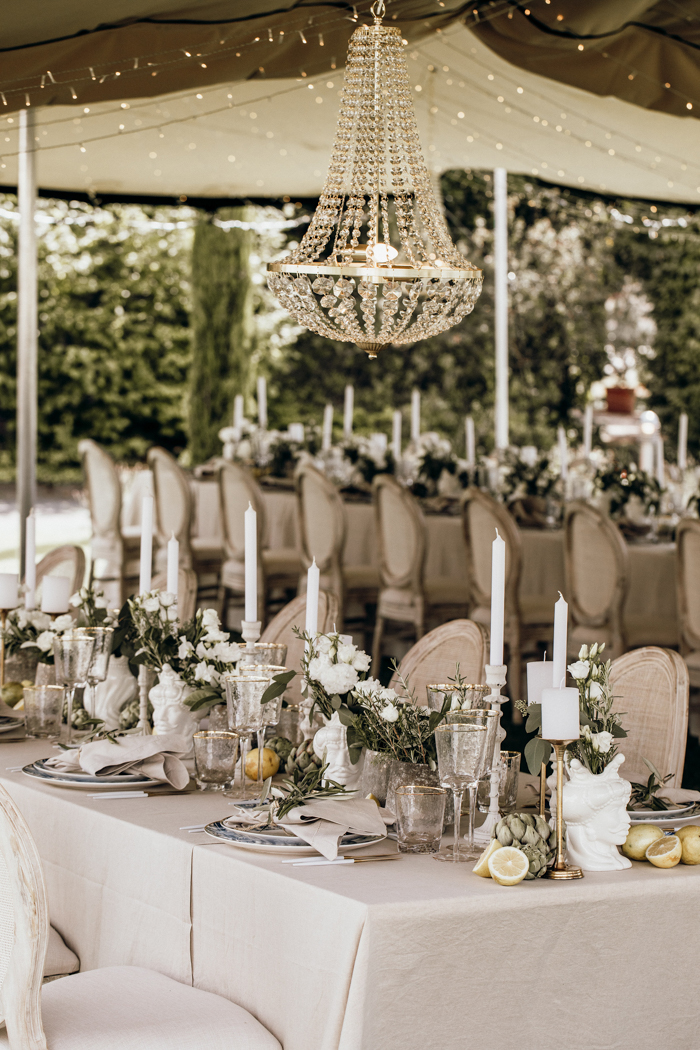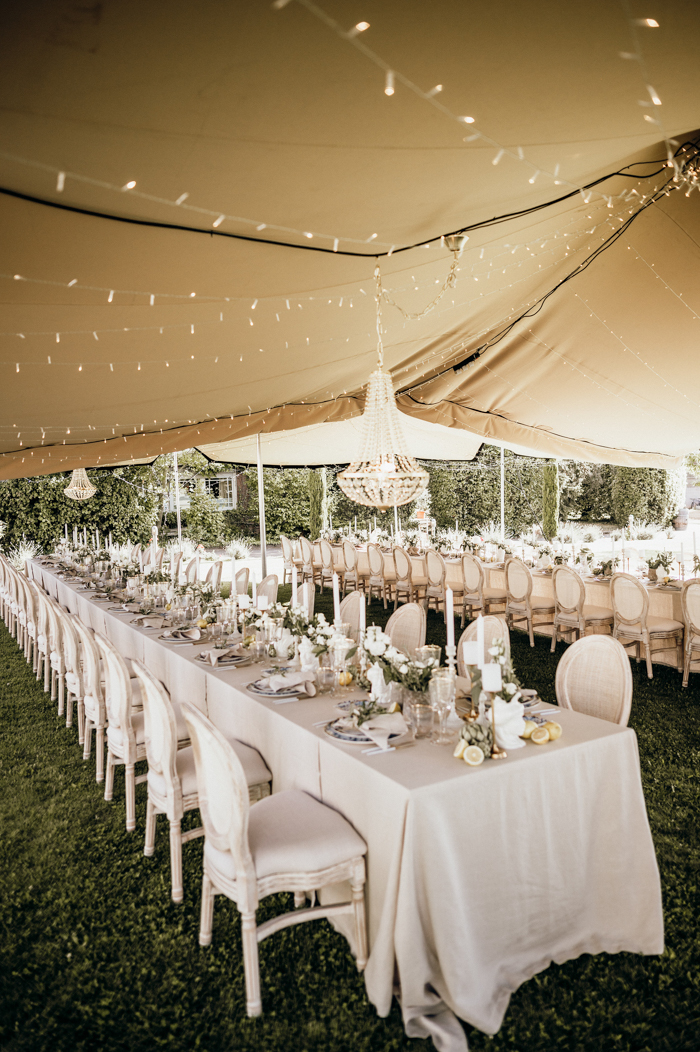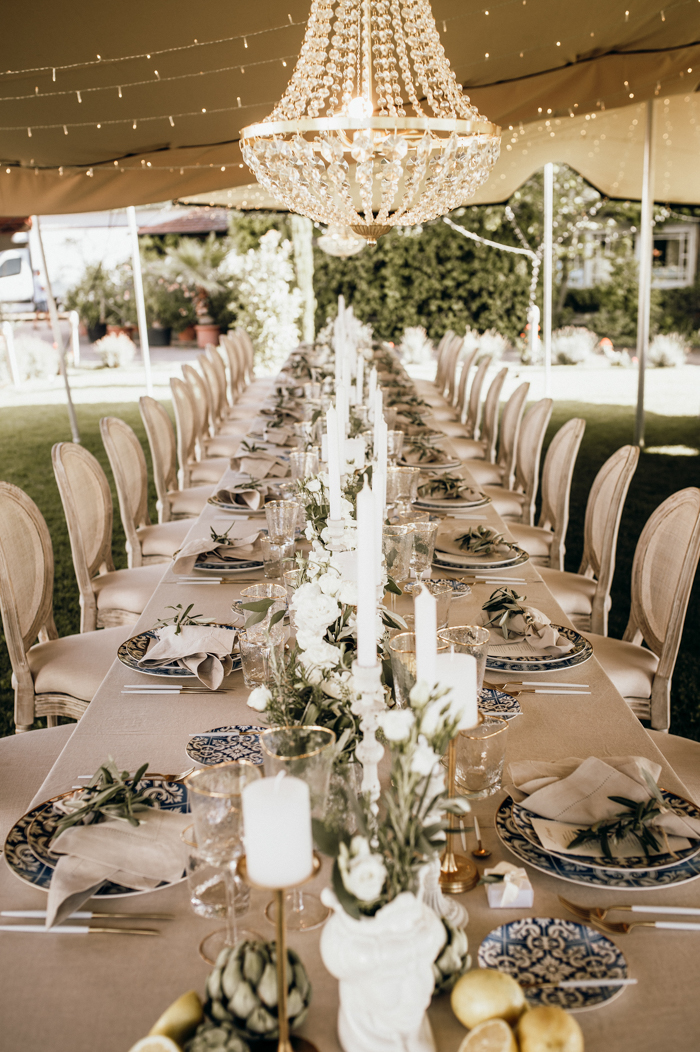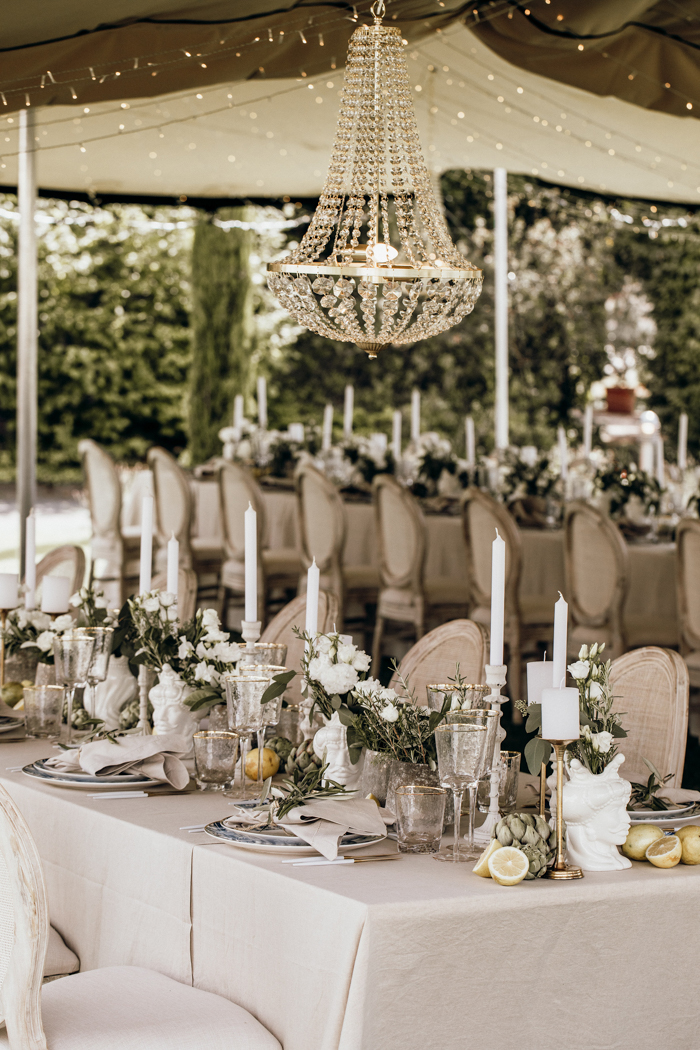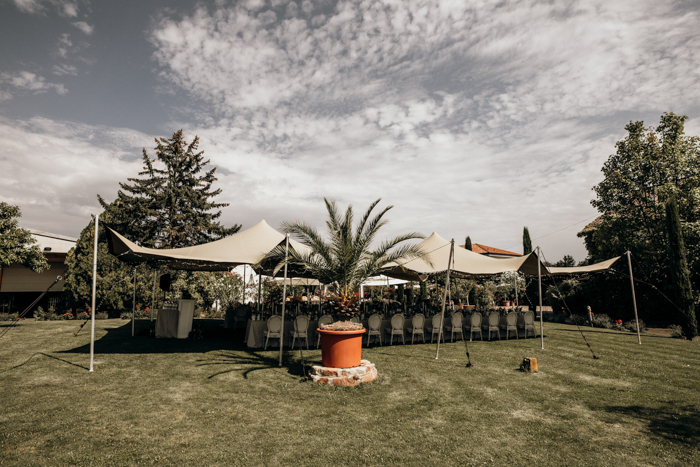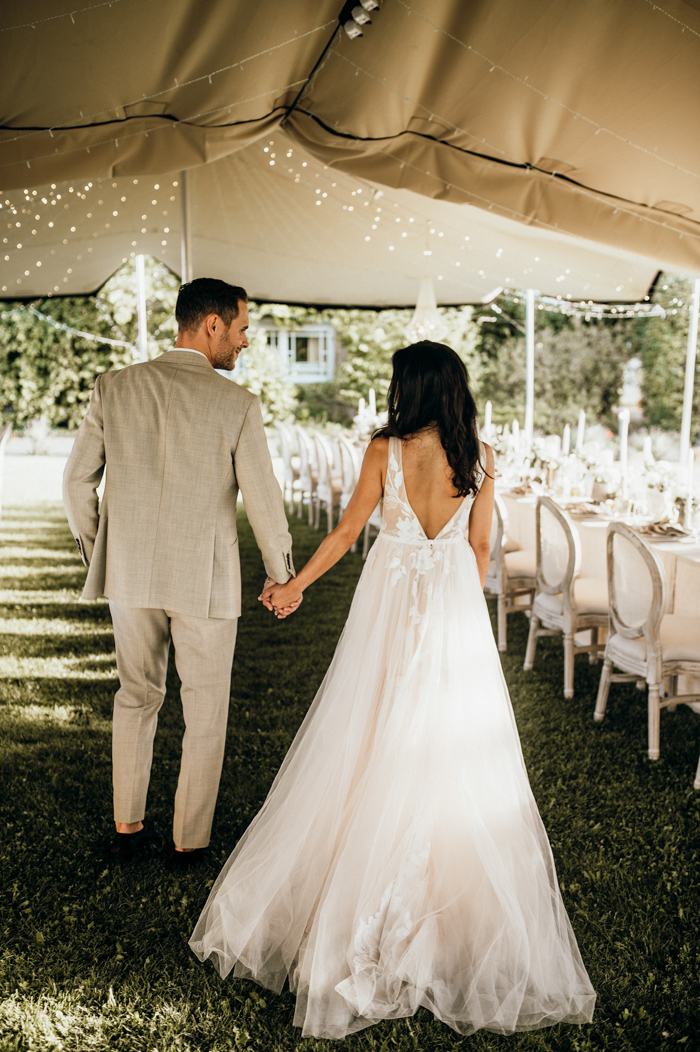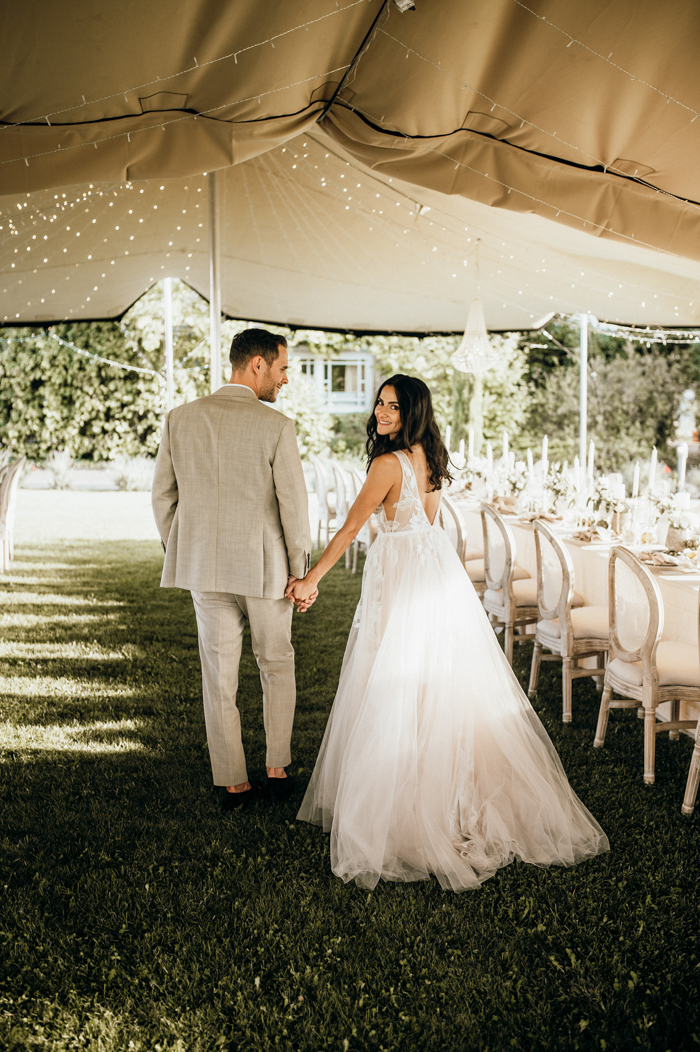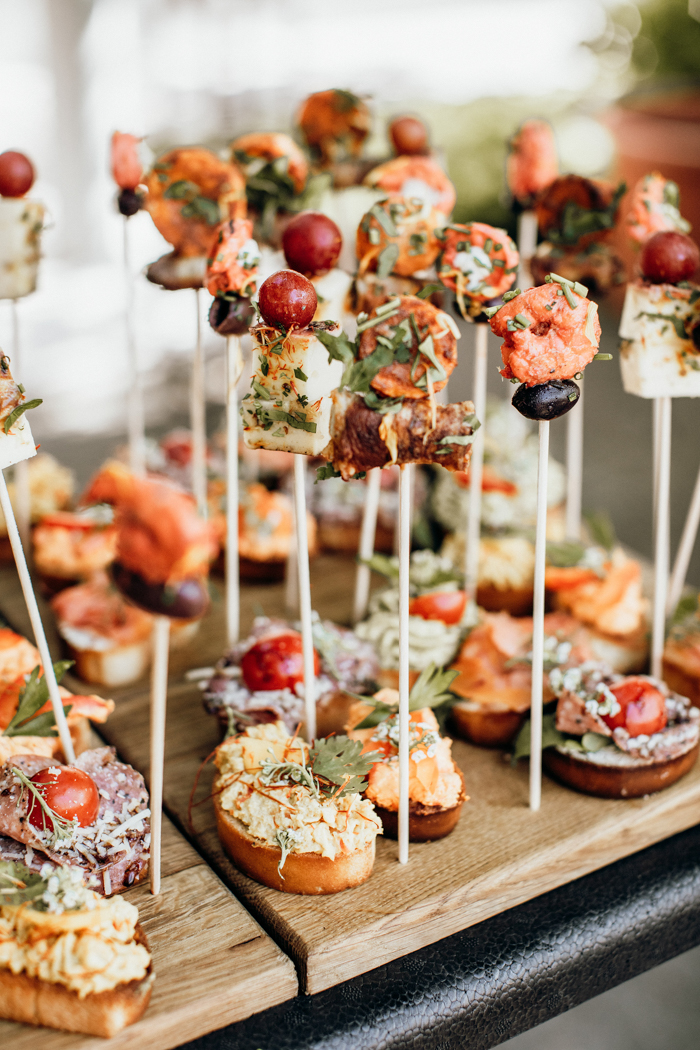 Recommended reading: Italian-inspired weddings don't have to be in Italy. Get more Italian wedding inspiration from this modern vintage Florida wedding and this Whispering Springs Italian influence wedding.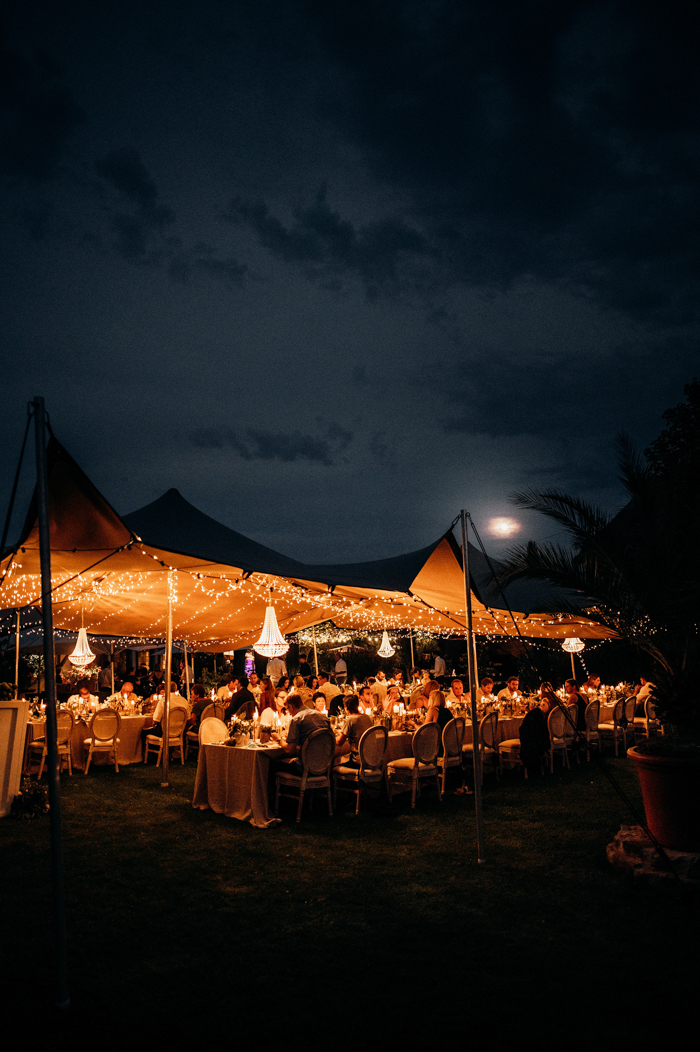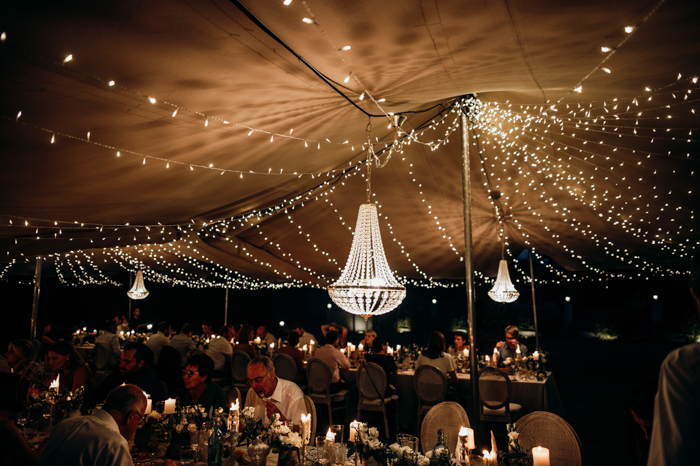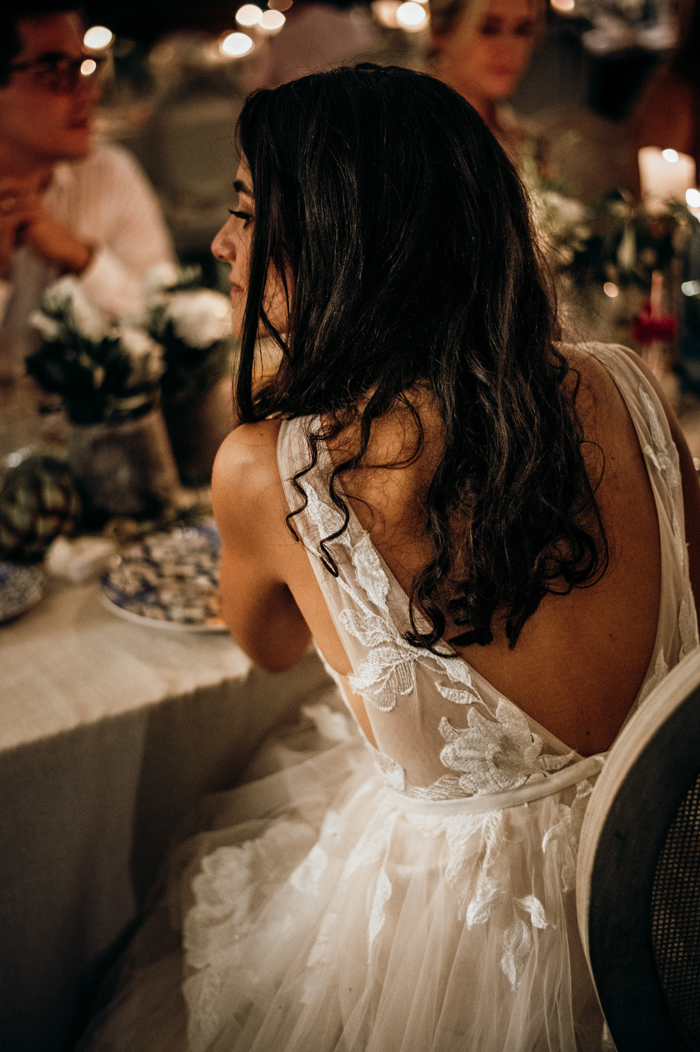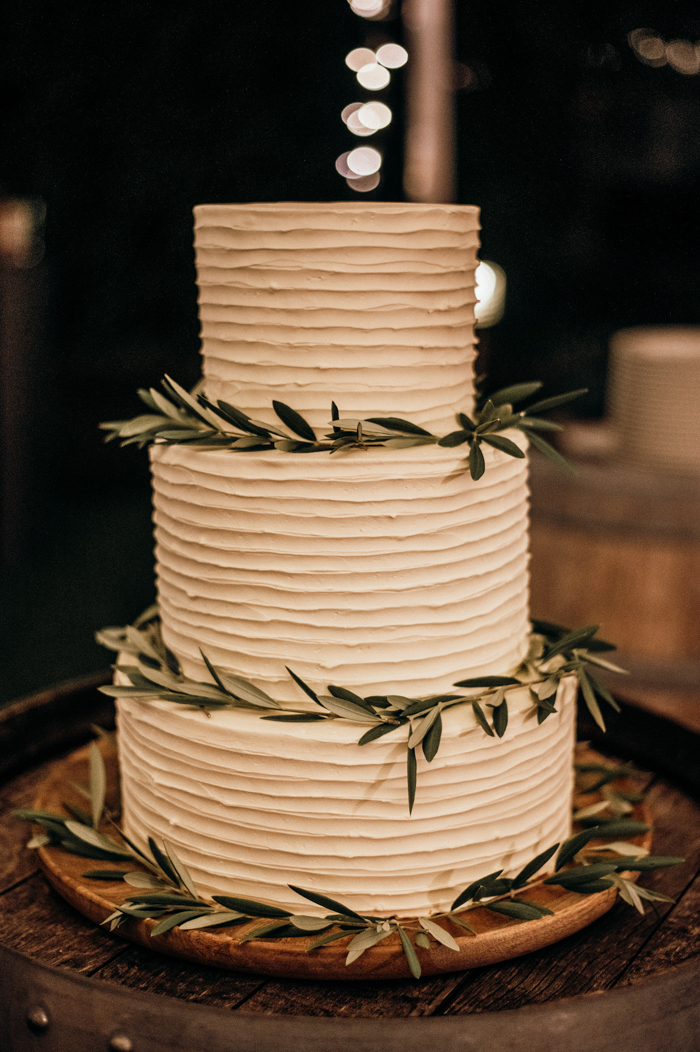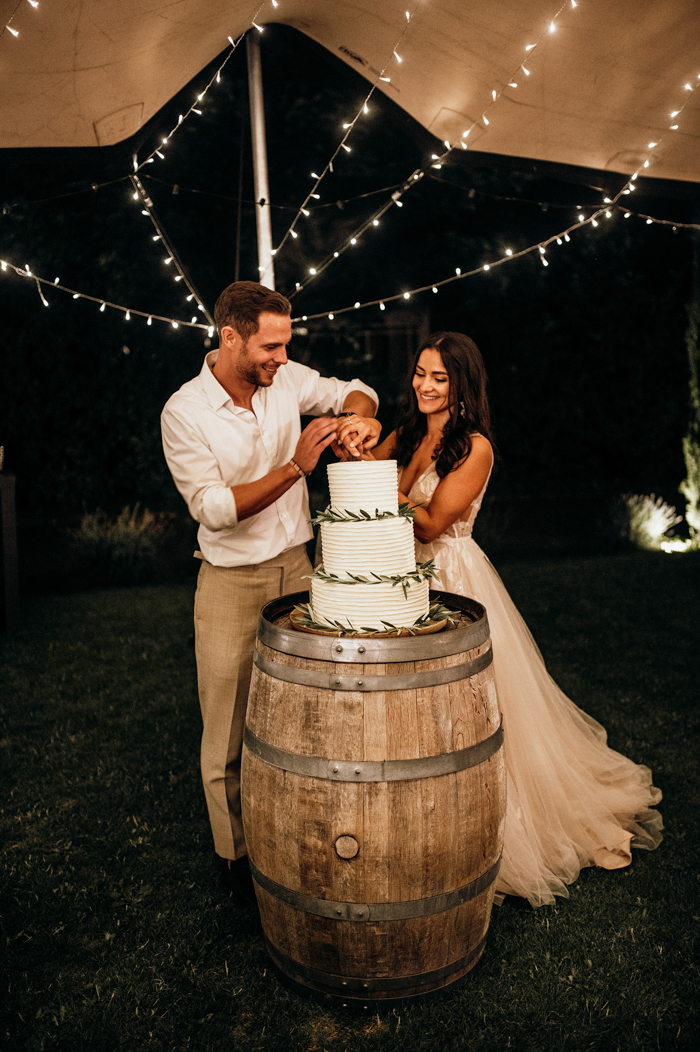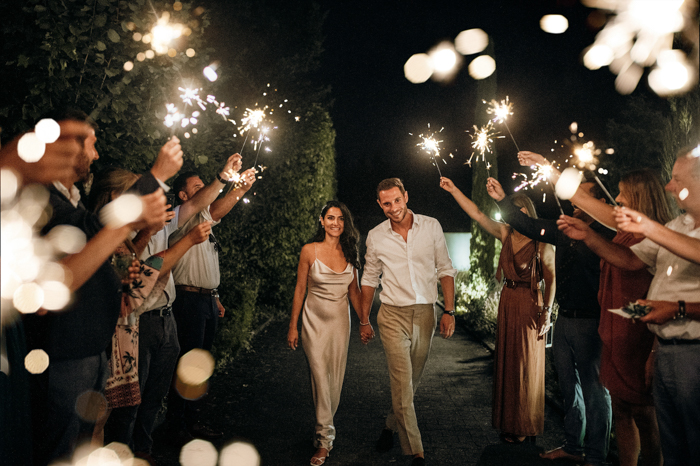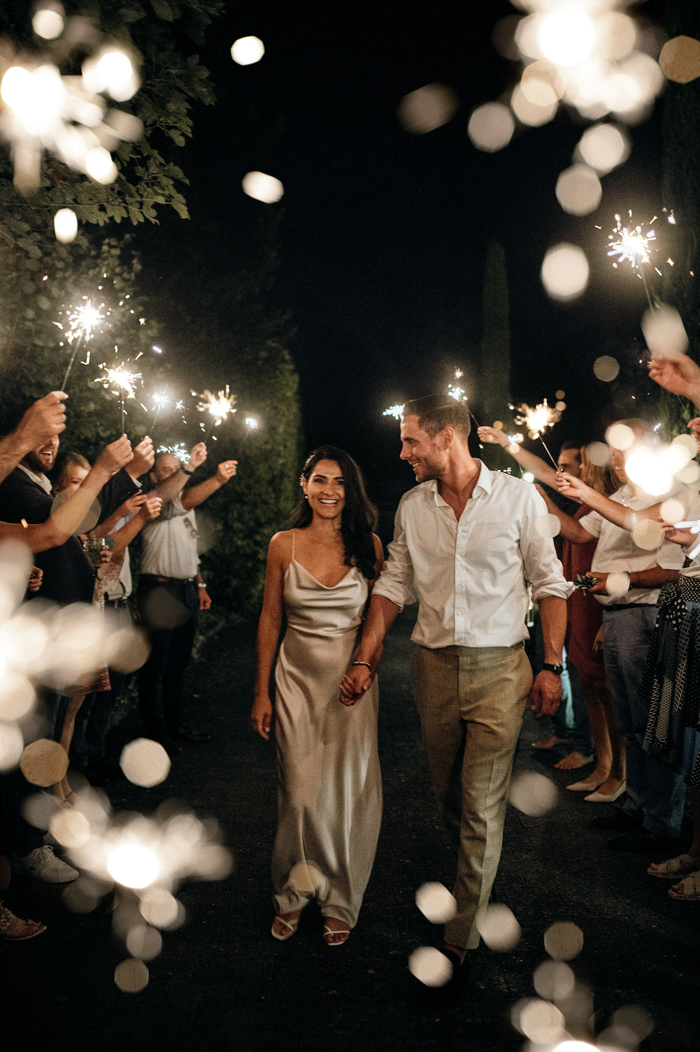 Shop similar reception dress: Cream Cowl Neck Maxi Slip Dress ($98); White Satin Cowl Neck Maxi Dress ($198); Petite Satin Cowl Neck Maxi Dress ($72)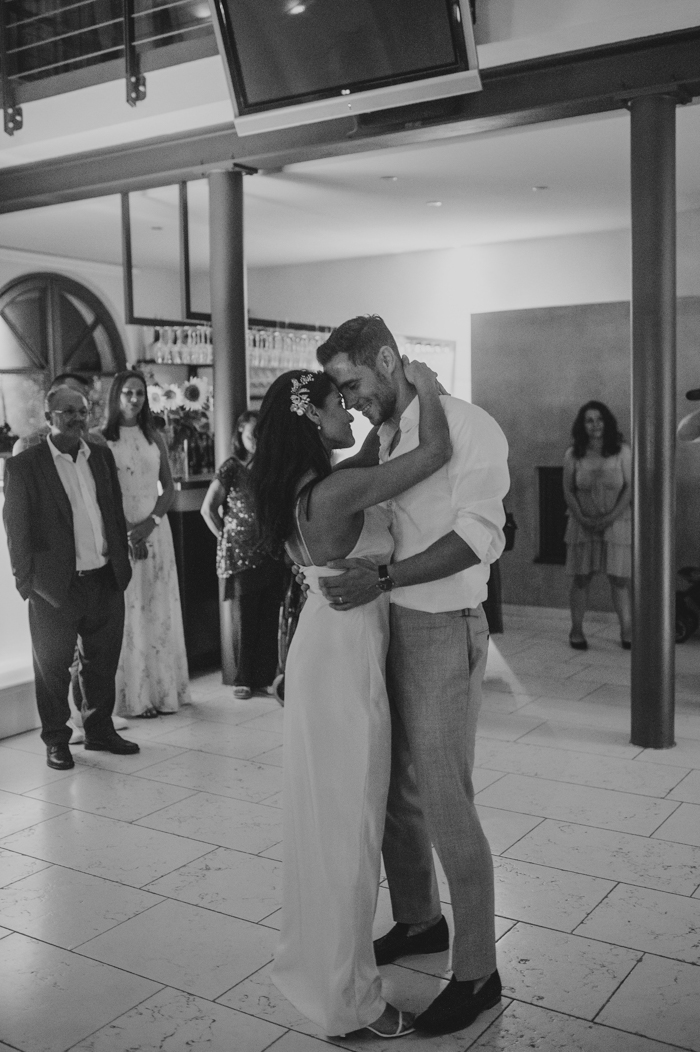 Congratulations to Nadia and Thomas on their dreamy Italian summer wedding. Major shoutout to Junebug member Candida & Max Jan Photography for capturing and sharing this day with us. Check out more of their work in our directory of wedding photographers from around the world!