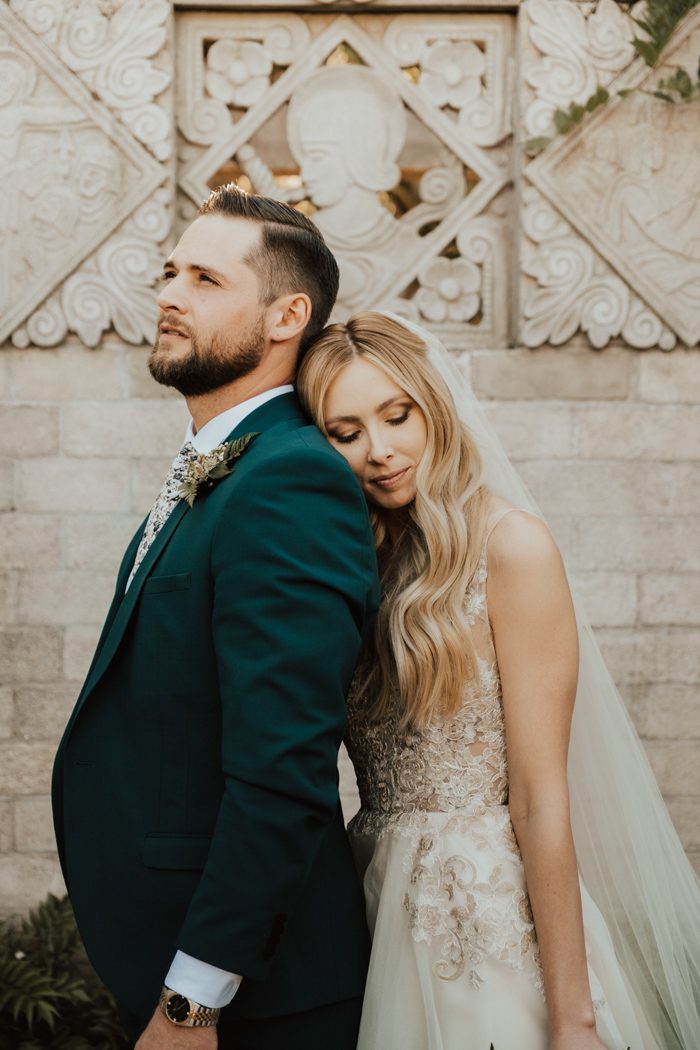 When it comes to weddings with breathtakingly romantic ceremony spaces, Paige and Nick's Florida wedding at the Maitland Art Center is easily on our list of favorites! Set against a stone wall lined with ferns and an intricate stone cross, their ceremony made us feel as if we had been transported into an old-world village. For their reception, they kept the details effortless and natural, allowing the outdoor space of Armando's Winter Park set the tone for a laid-back dinner and dance party under the stars. Paige's customized Tara Keely gown had that hint of vintage flair, and the bridesmaids' white Lulus dresses and Nick's forest green suit from Noose & Monkey added a modern twist that elevated and updated the look for a truly modern romantic look. We can hardly believe the incredibly intimate moments that Ardency and Arrow Co captured throughout this entire wedding day!
The Couple:
Paige and Nick
The Wedding:
Maitland Art Center and Armando's Winter Park, Winter Park, Florida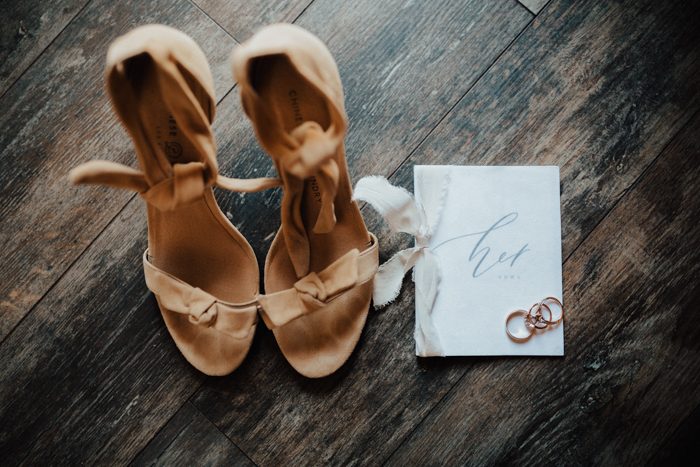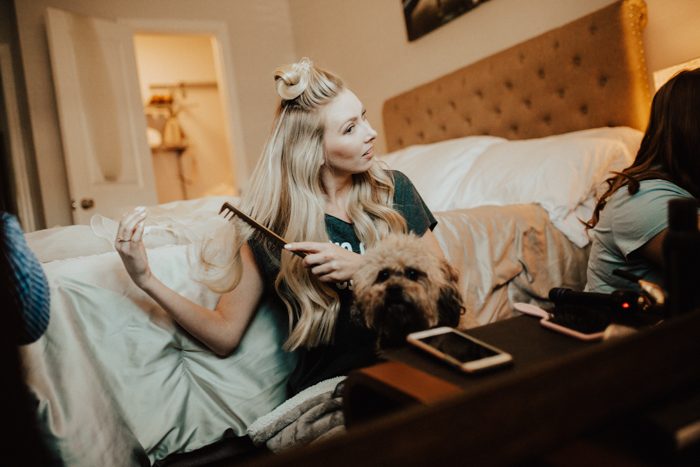 We met 11 years ago in high school and have been in love ever since, so needless to say our wedding was well overdue! When planning our wedding we really wanted to have a day where everyone who had helped and encouraged our journey could share and make our wedding special and intimate. This includes the love of our lives, our pup, Rocky!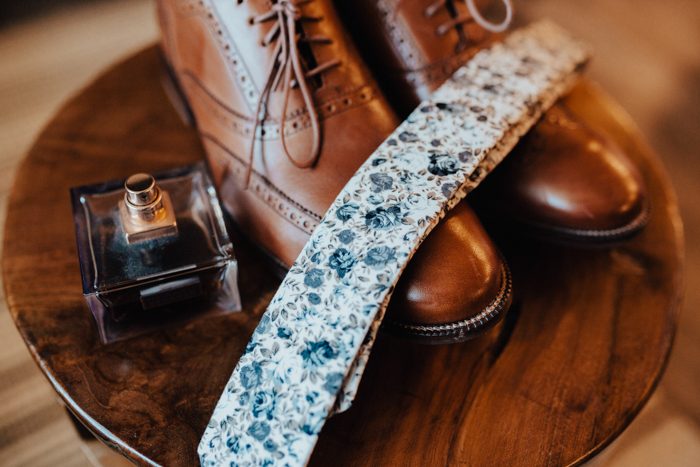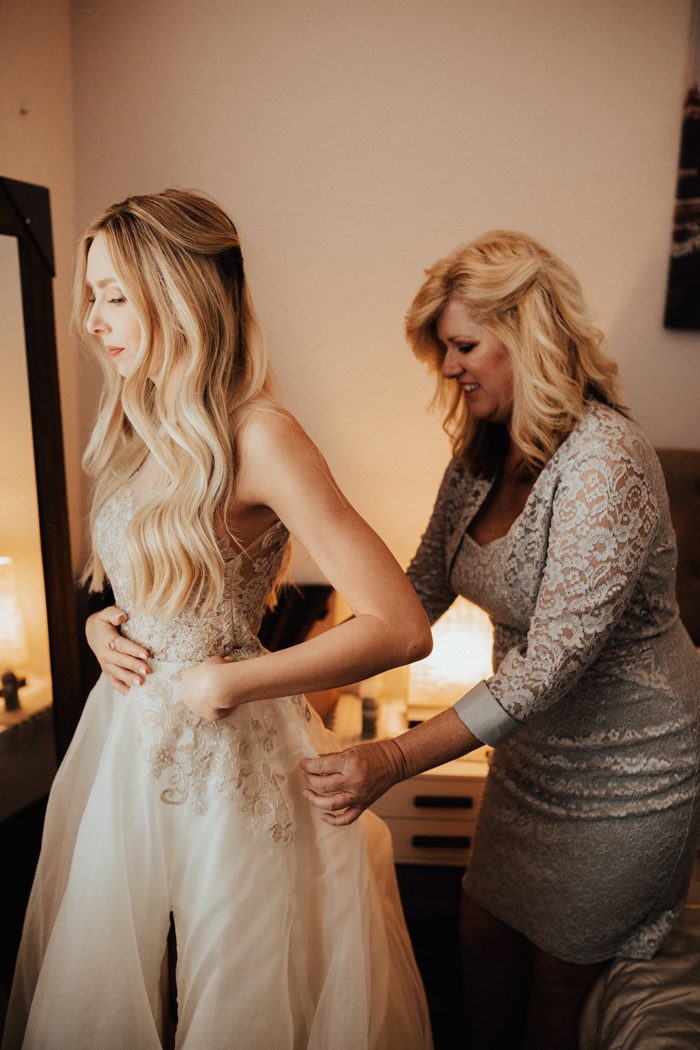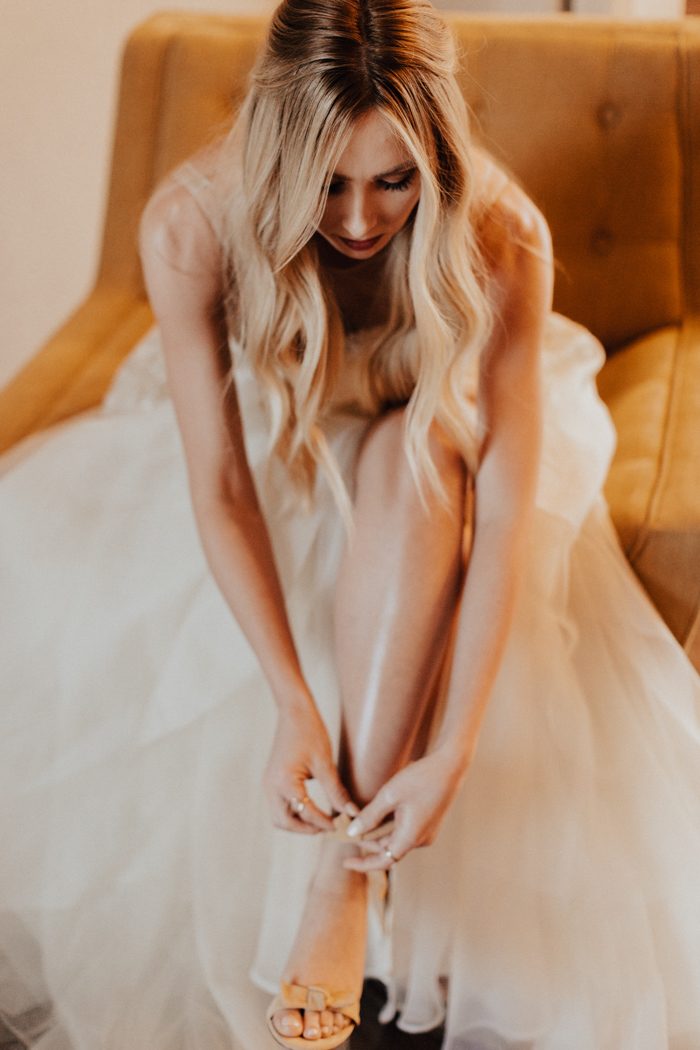 The most memorable for us was our ceremony. It felt so raw and real and made me fall in love with Nick all over again. Hearing our vows said aloud to each other was something that I play on repeat in my mind. We chose my long-time best friend and matron of honor to perform our ceremony and it was by far the best choice. She has known us for years and made it so personal and such a perfect fit for us.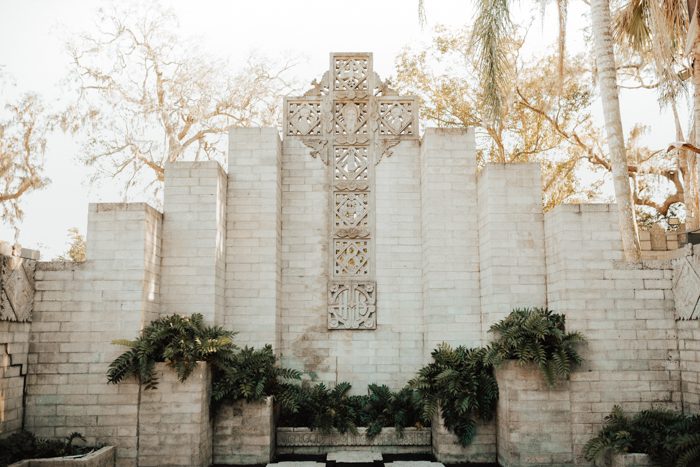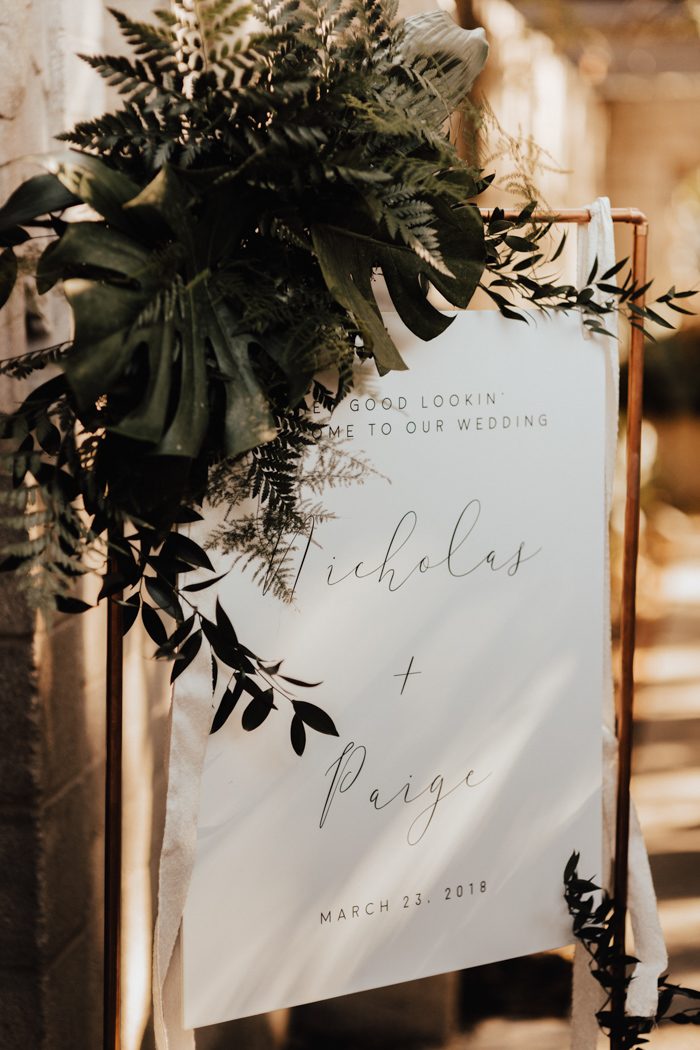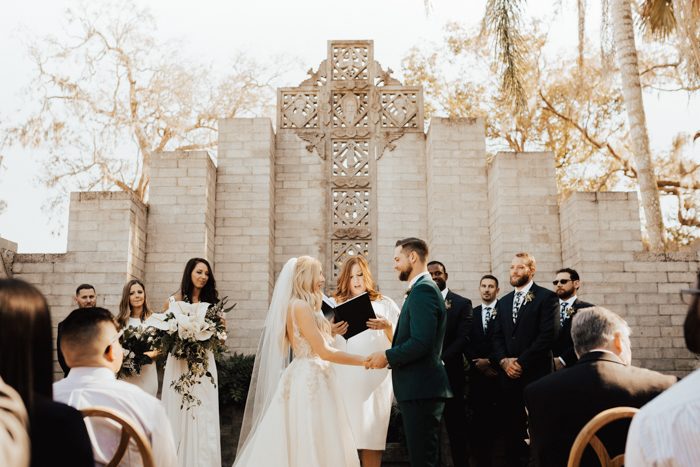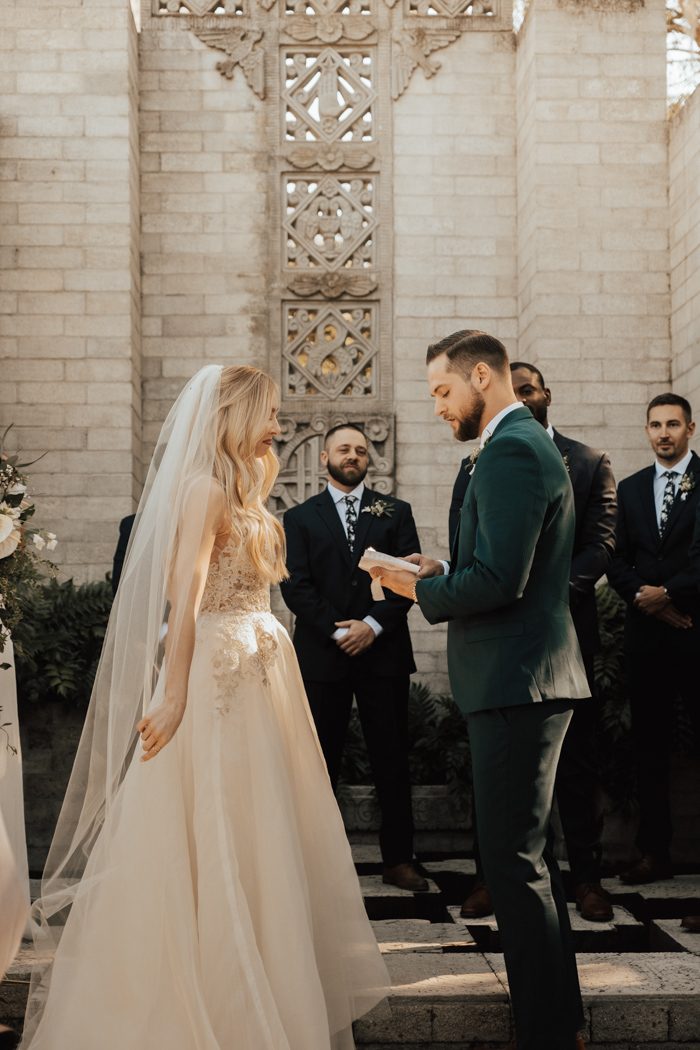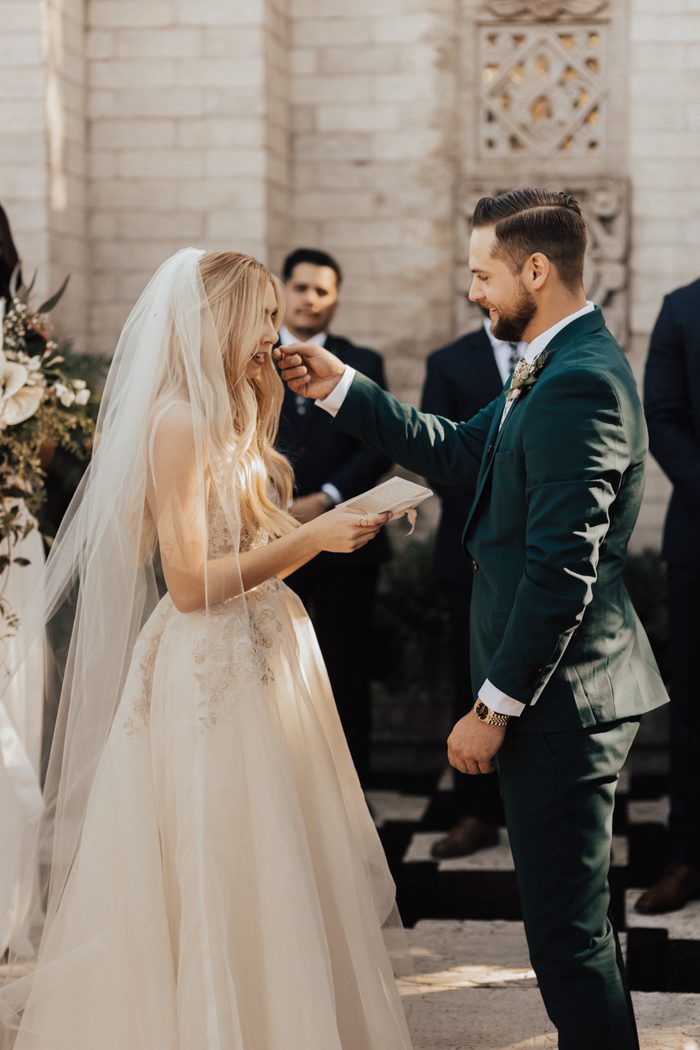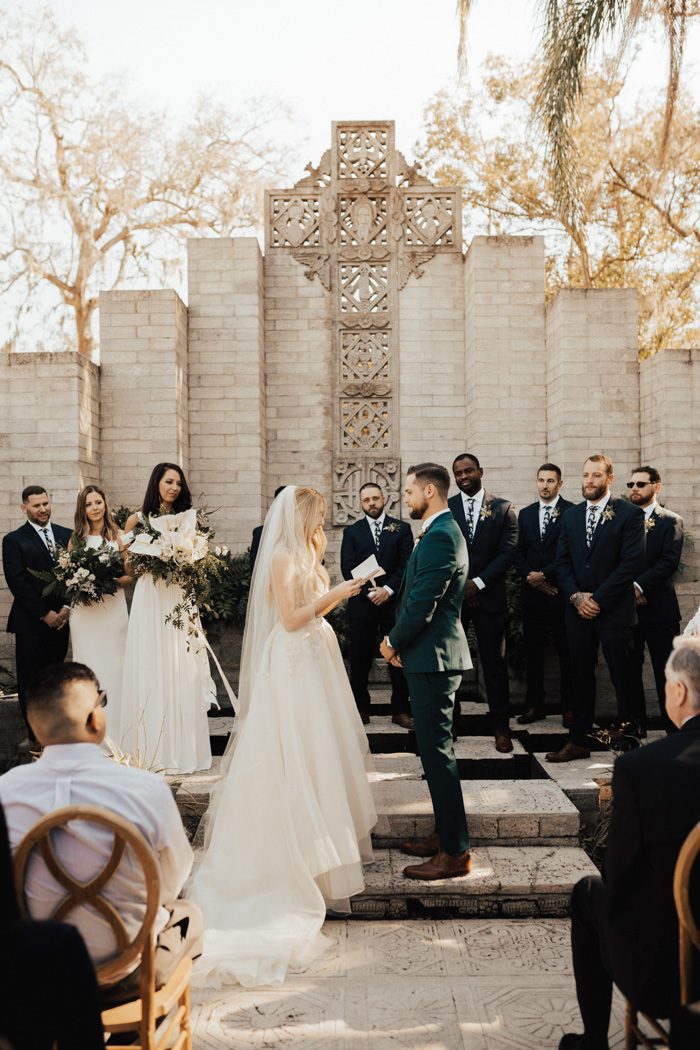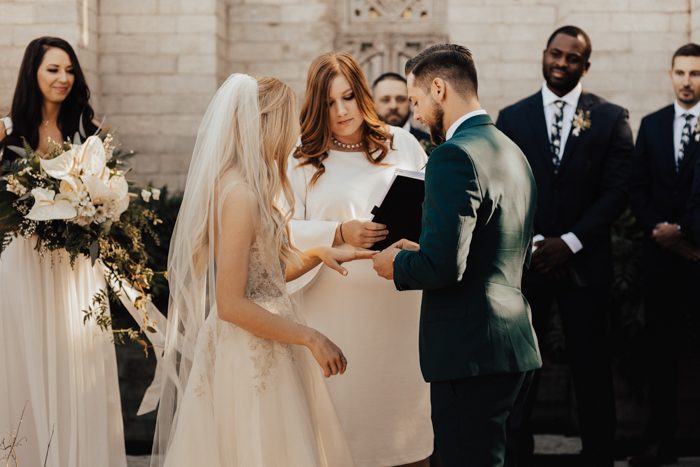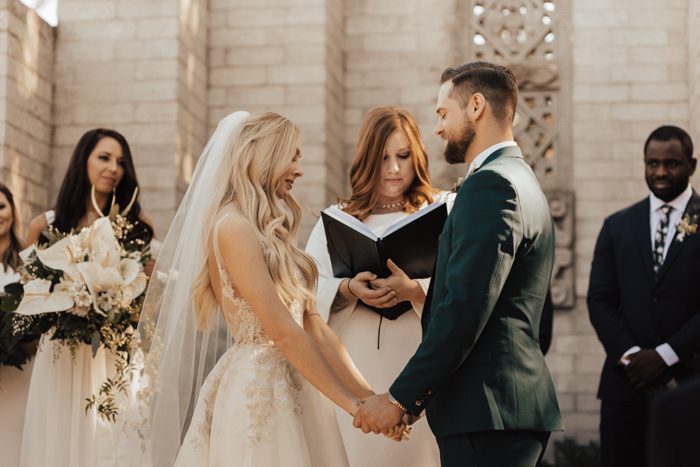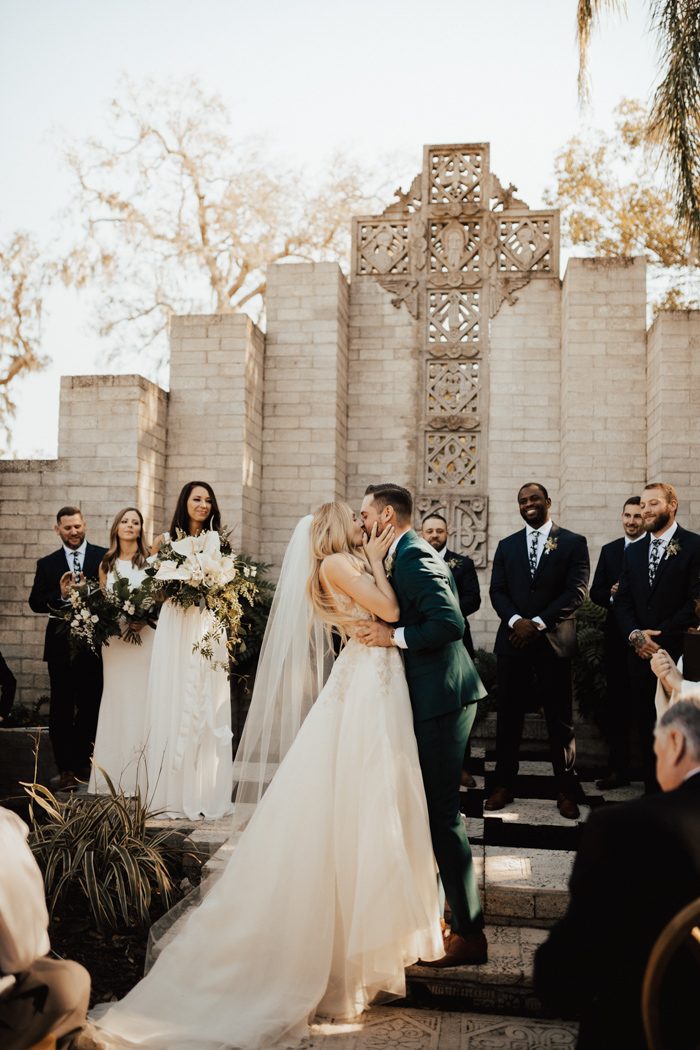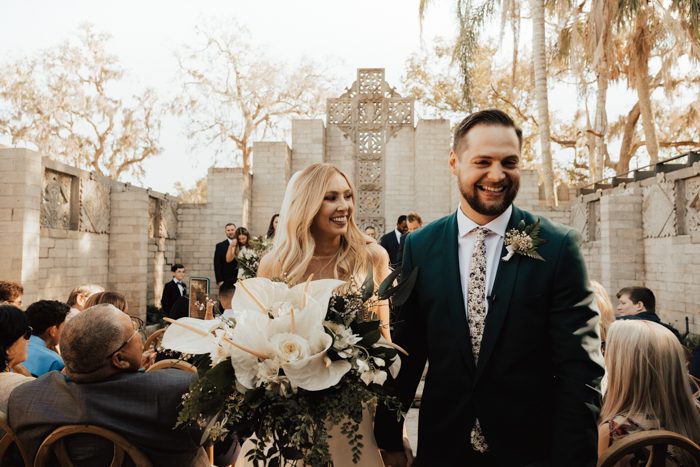 One look at the Maitland art center and that's all it took for us to know it was where we wanted to become husband and wife. It was amazing breathtaking in its simplicity. Ferns are a favorite plant of ours so having the ceremony site lined with them helped with the choice as well! For our reception we knew we wanted outdoor and intimate, we got lucky and stumbled upon Armando's and the quaint outside private dining area. The owners were amazing and let us transform it to our vision!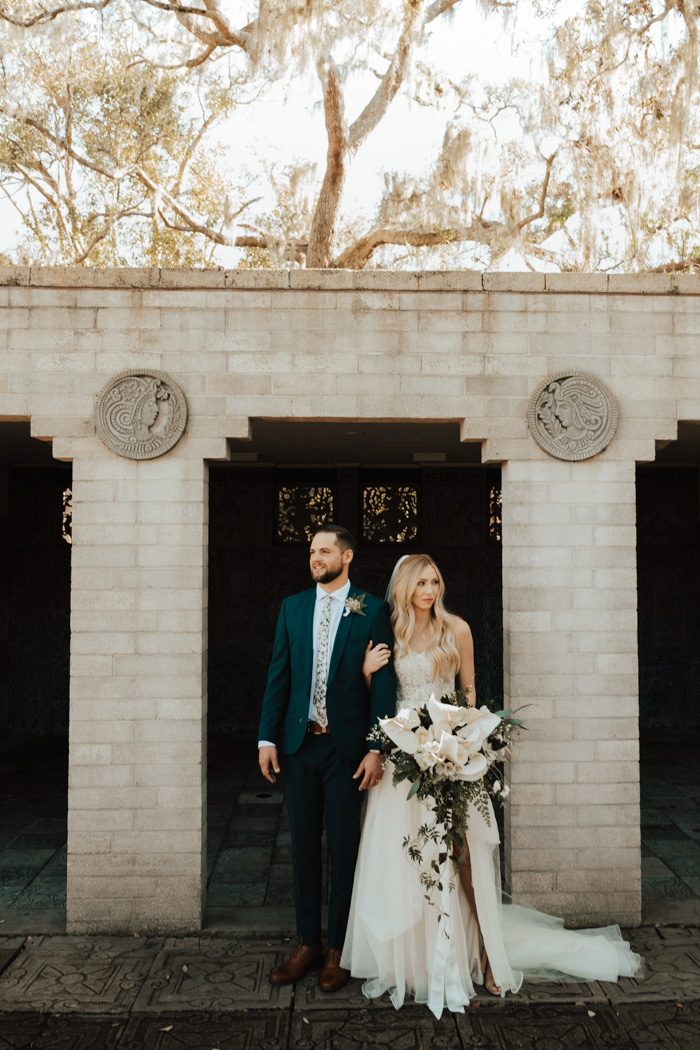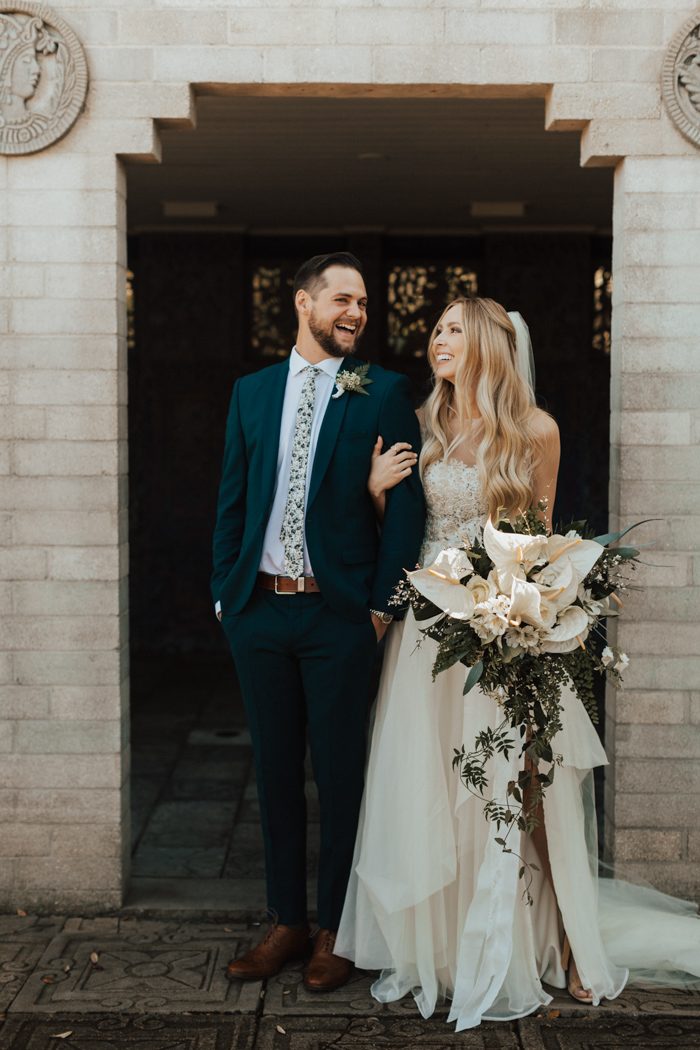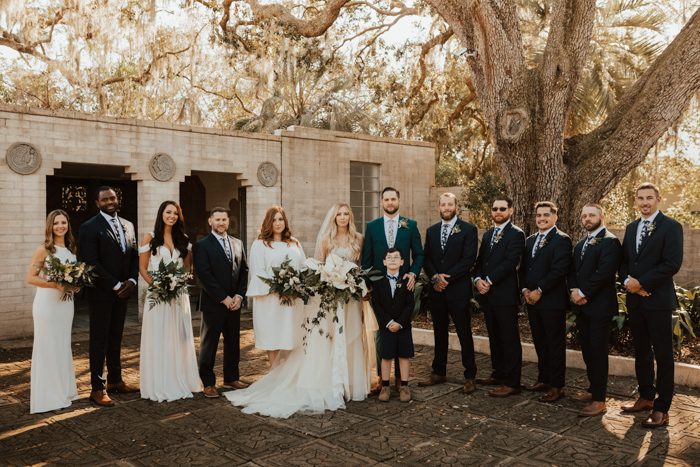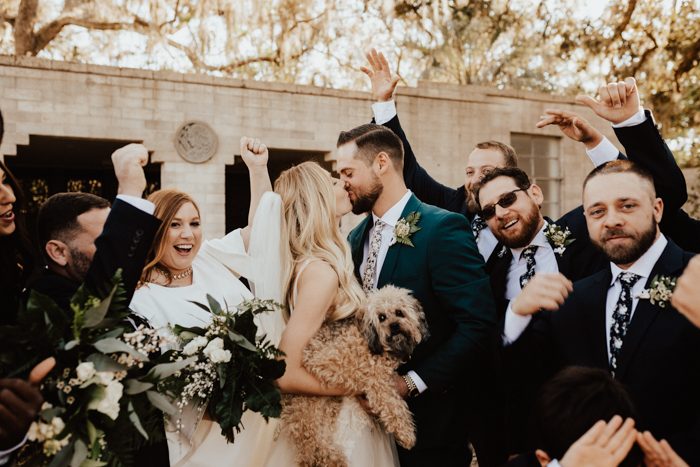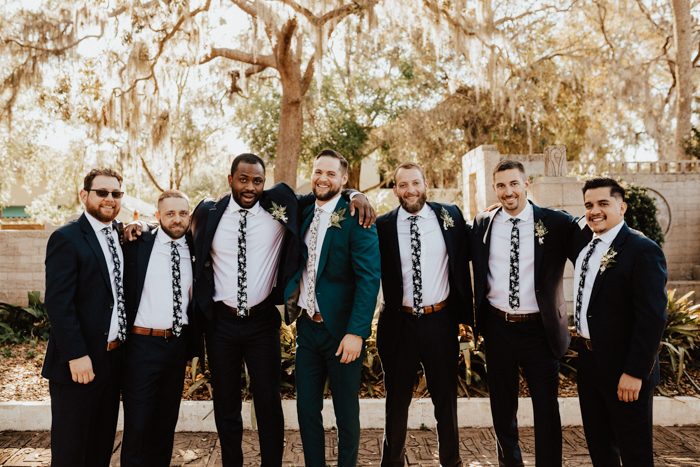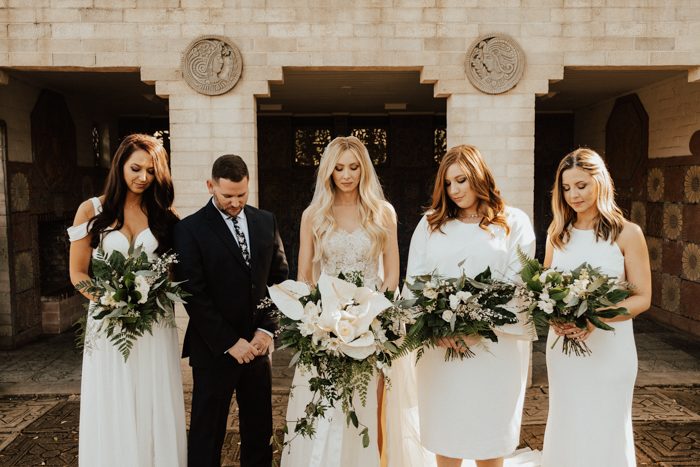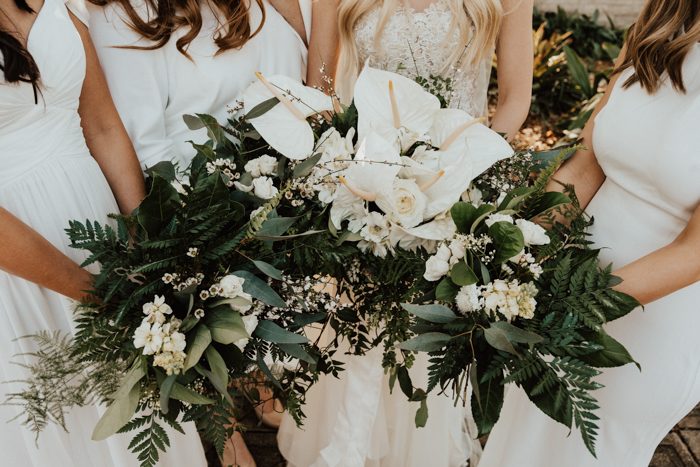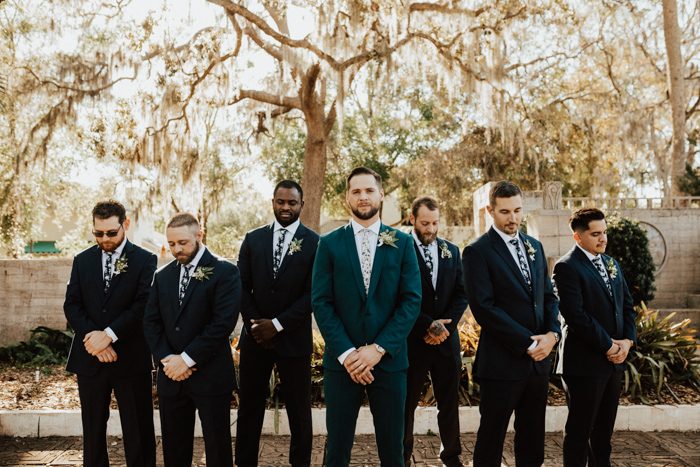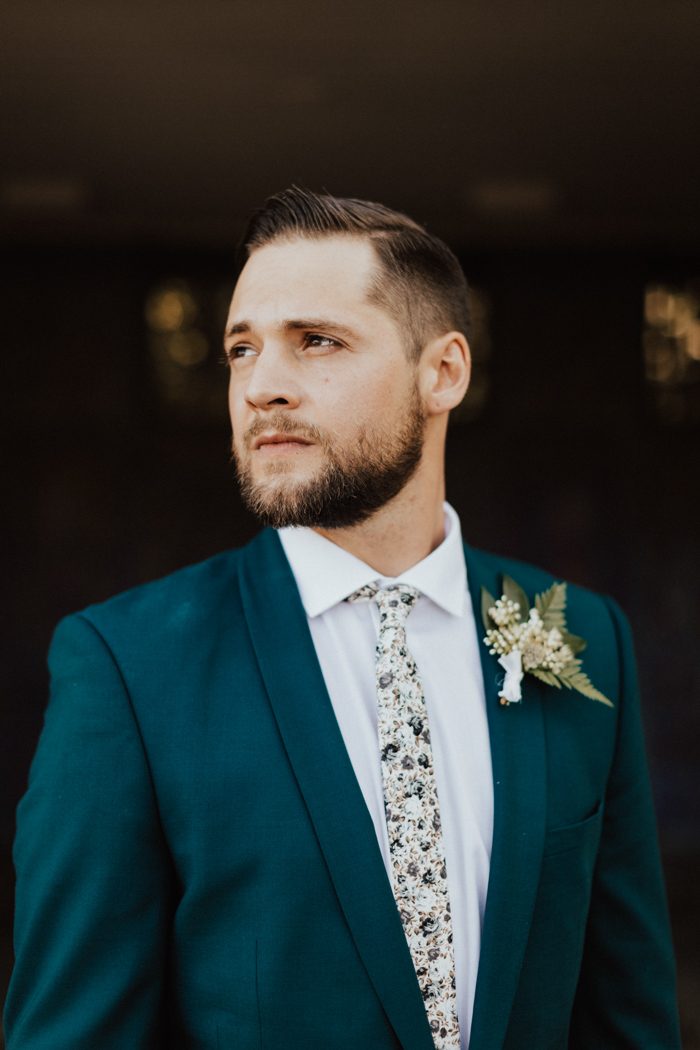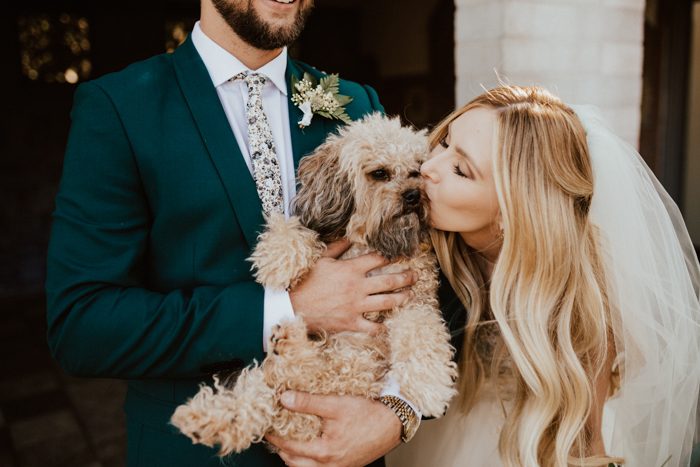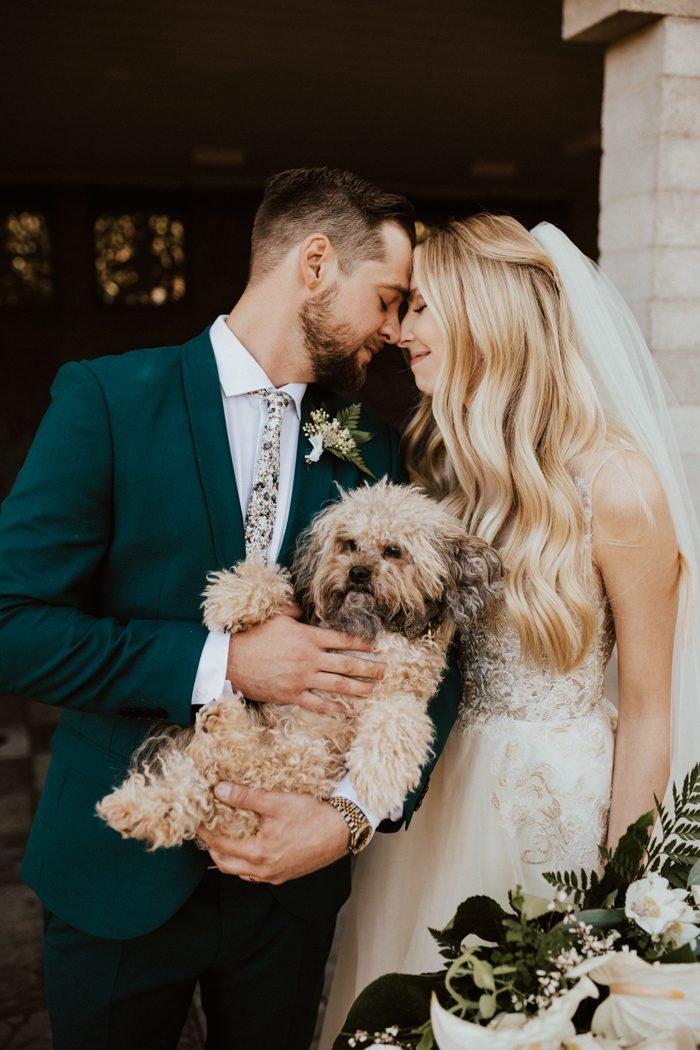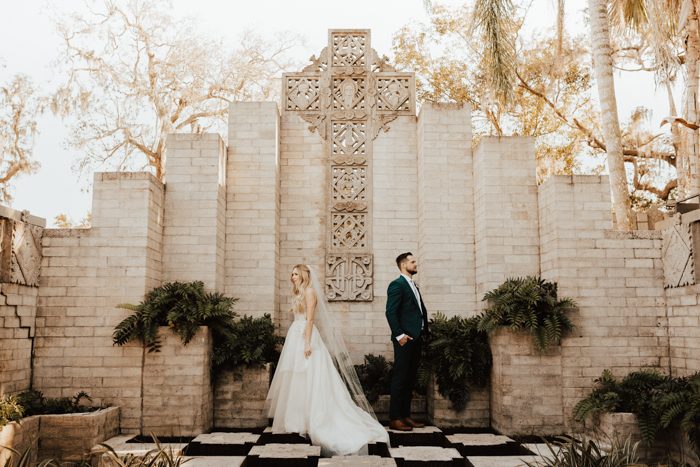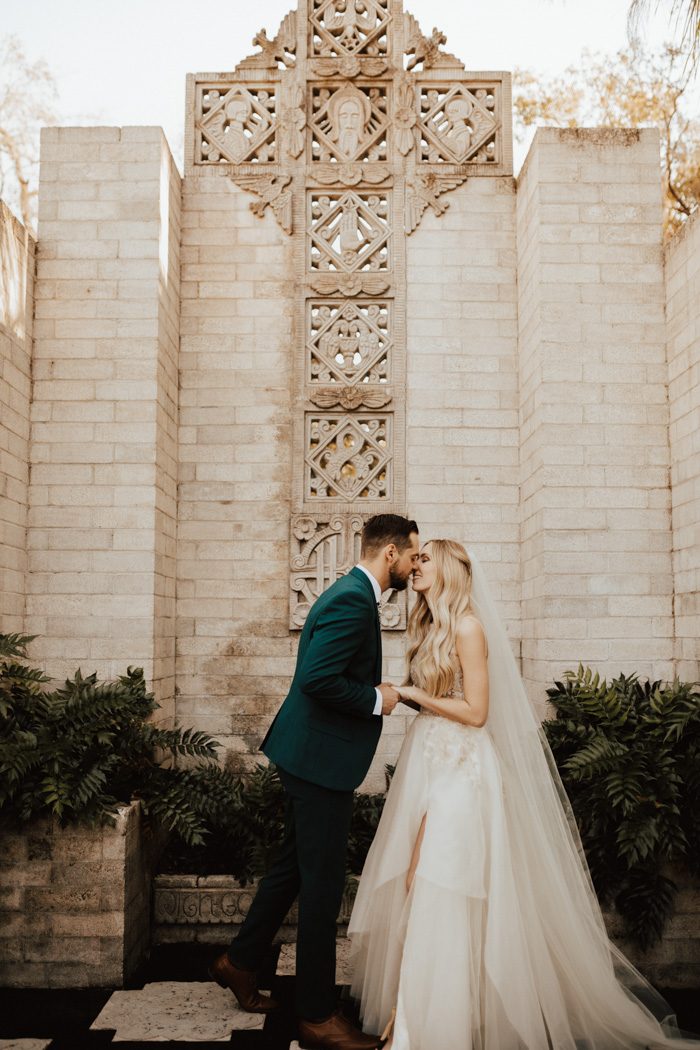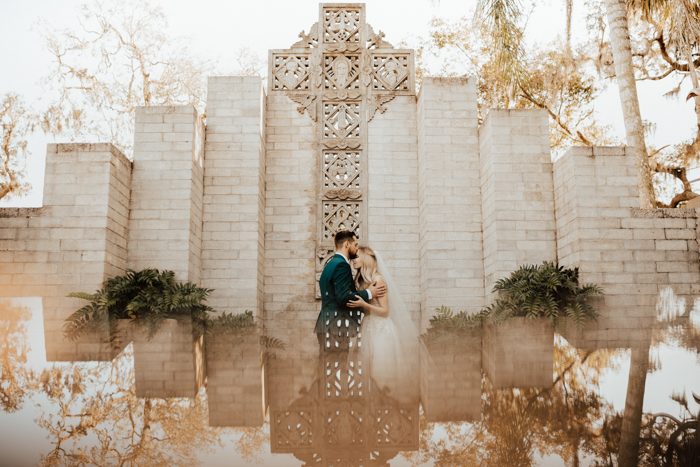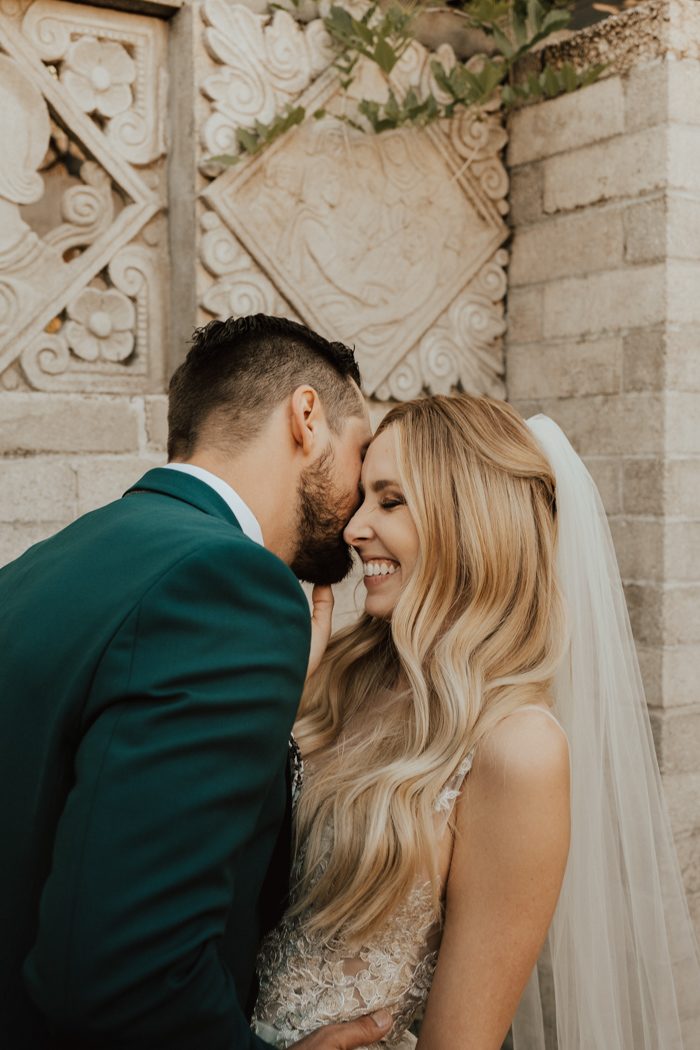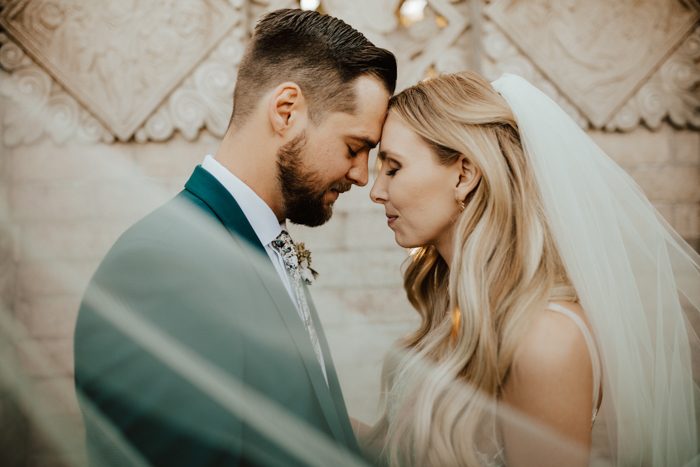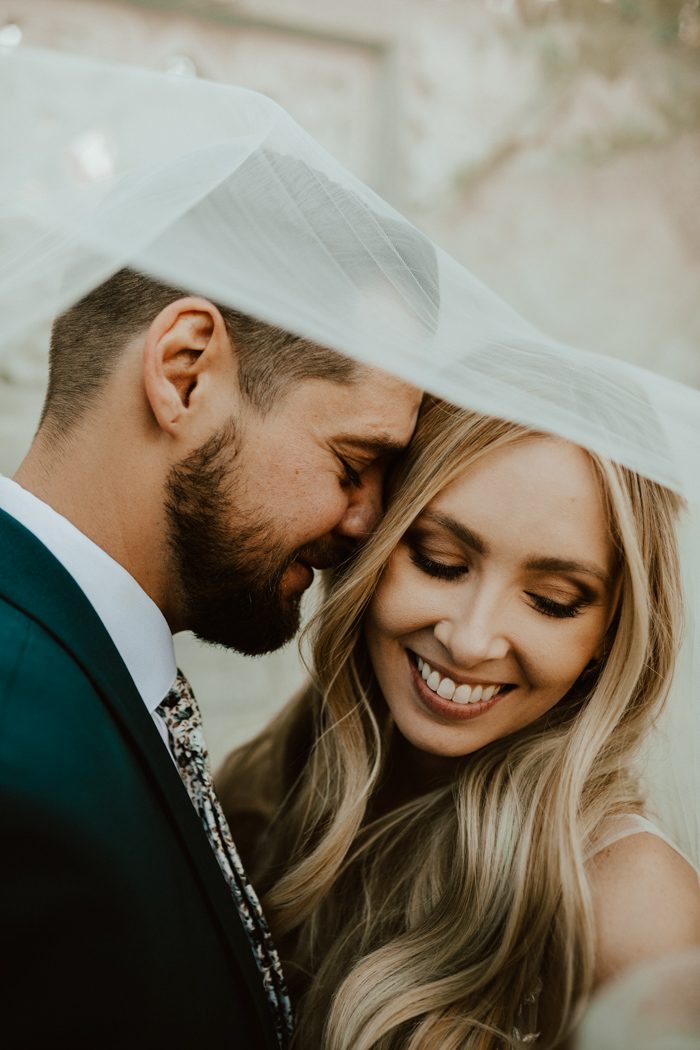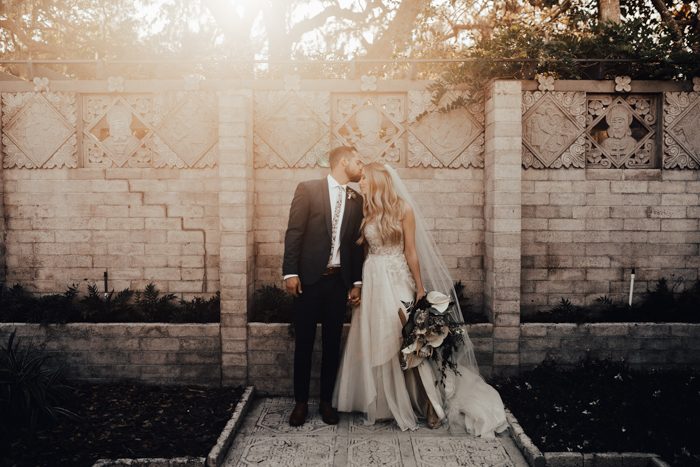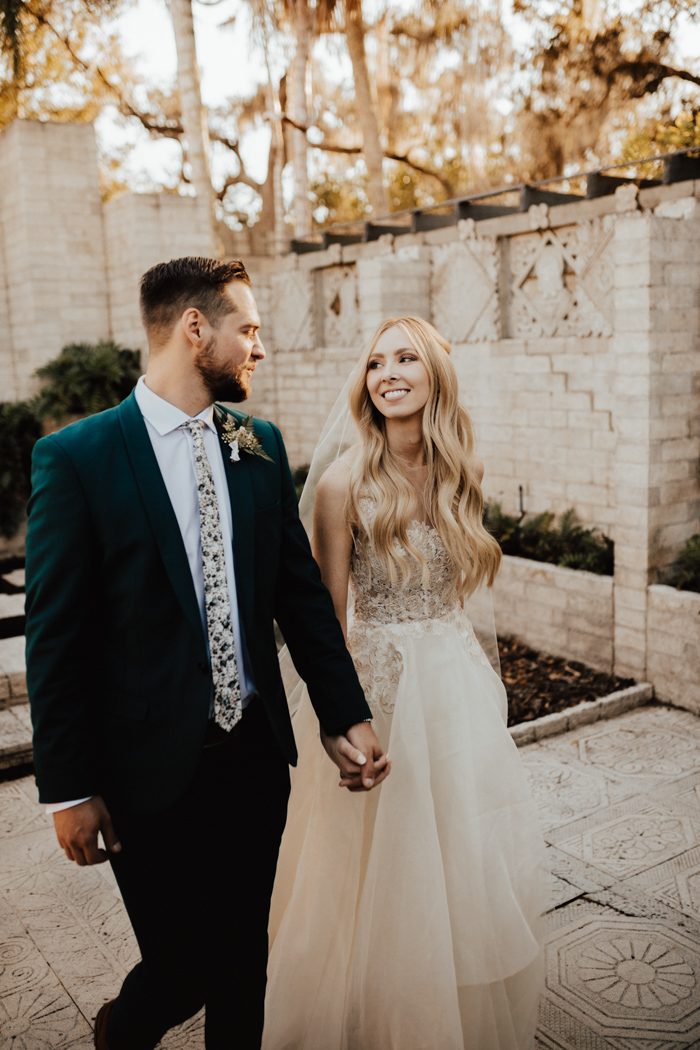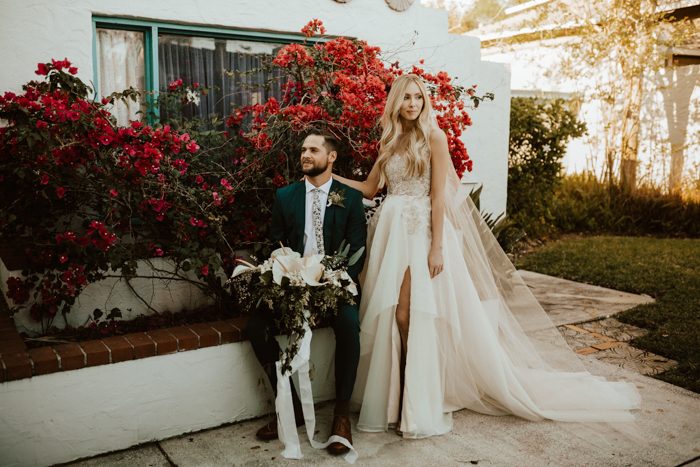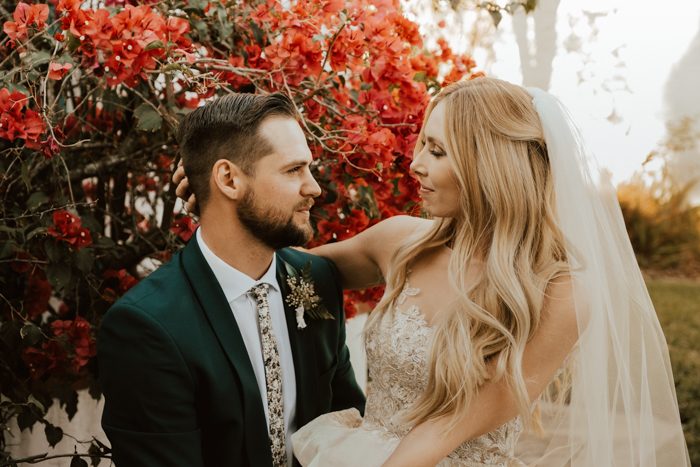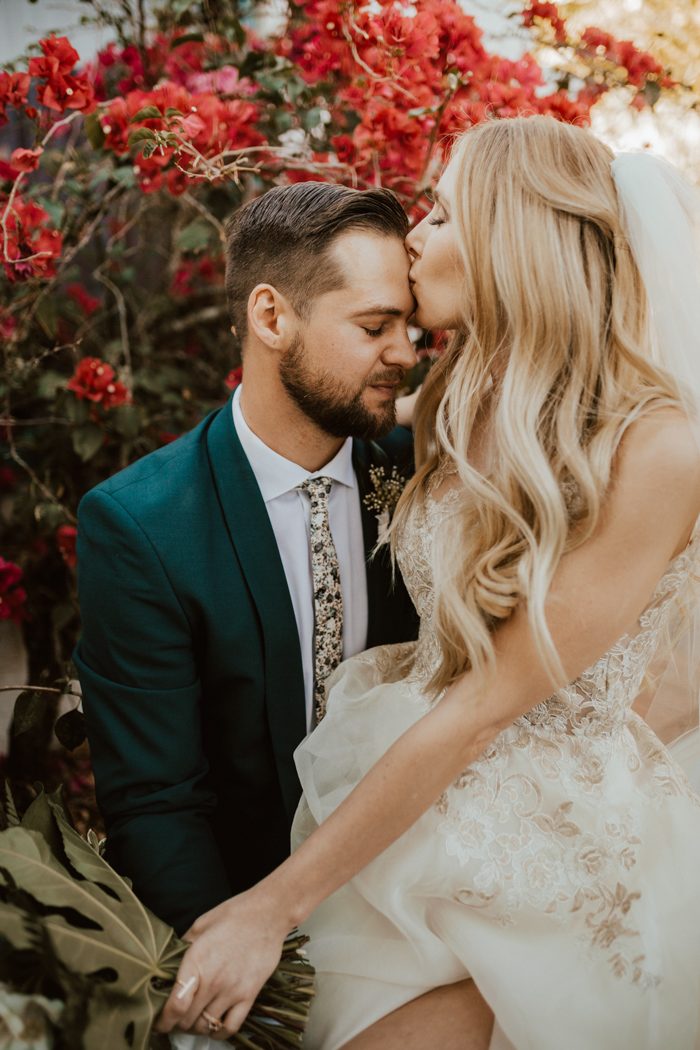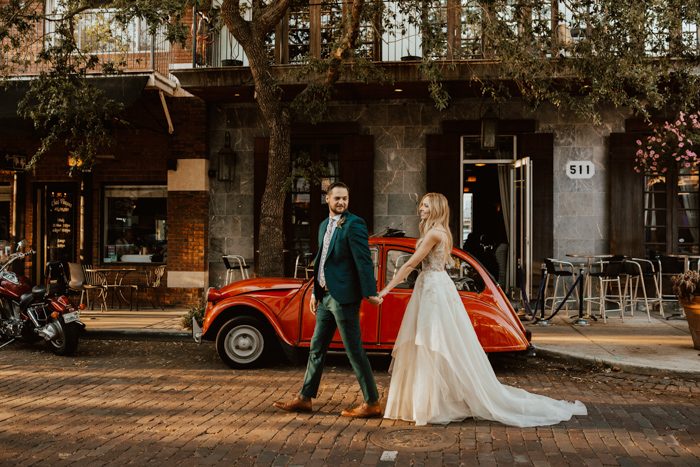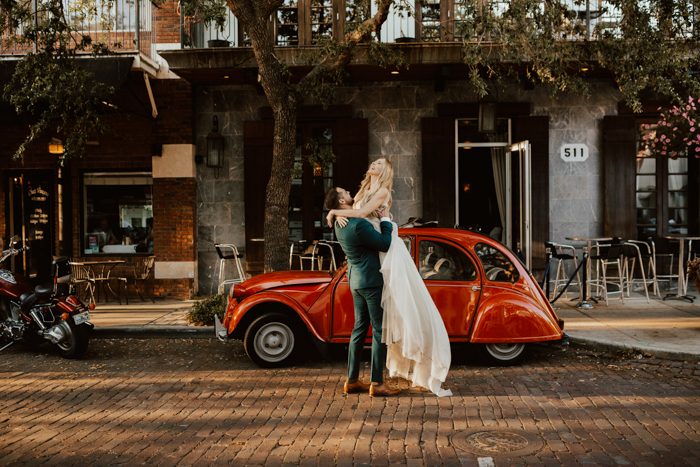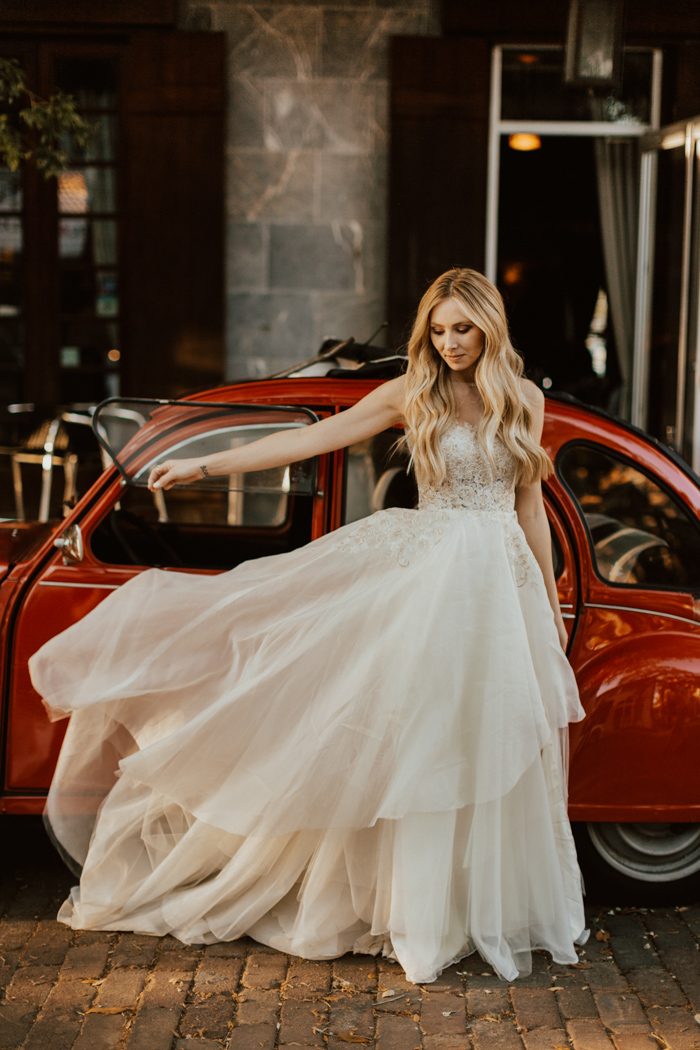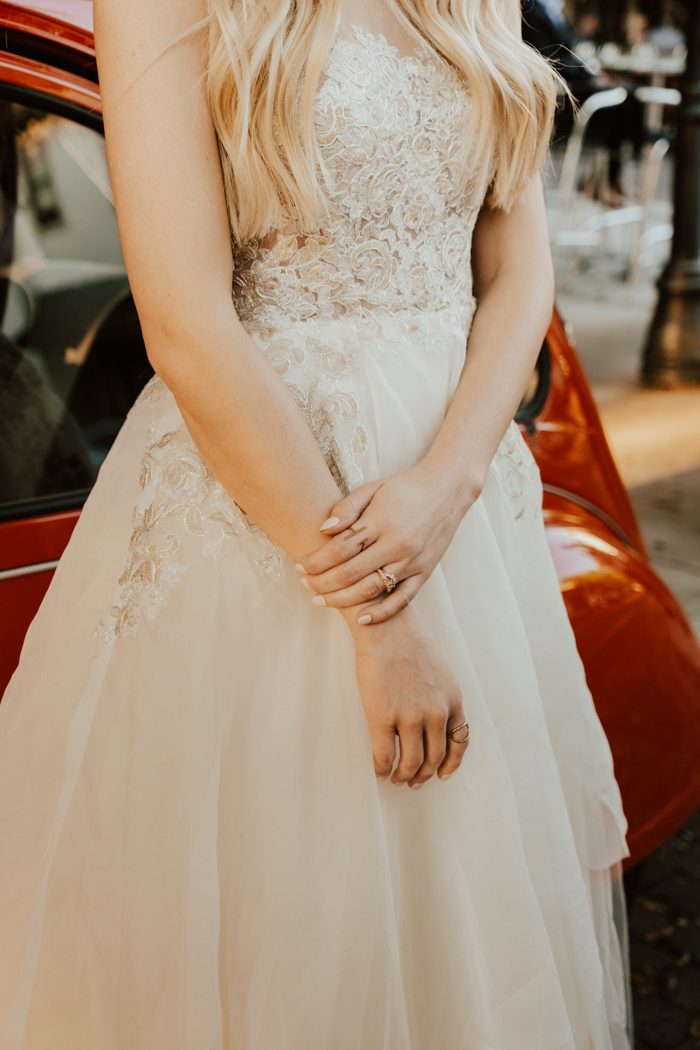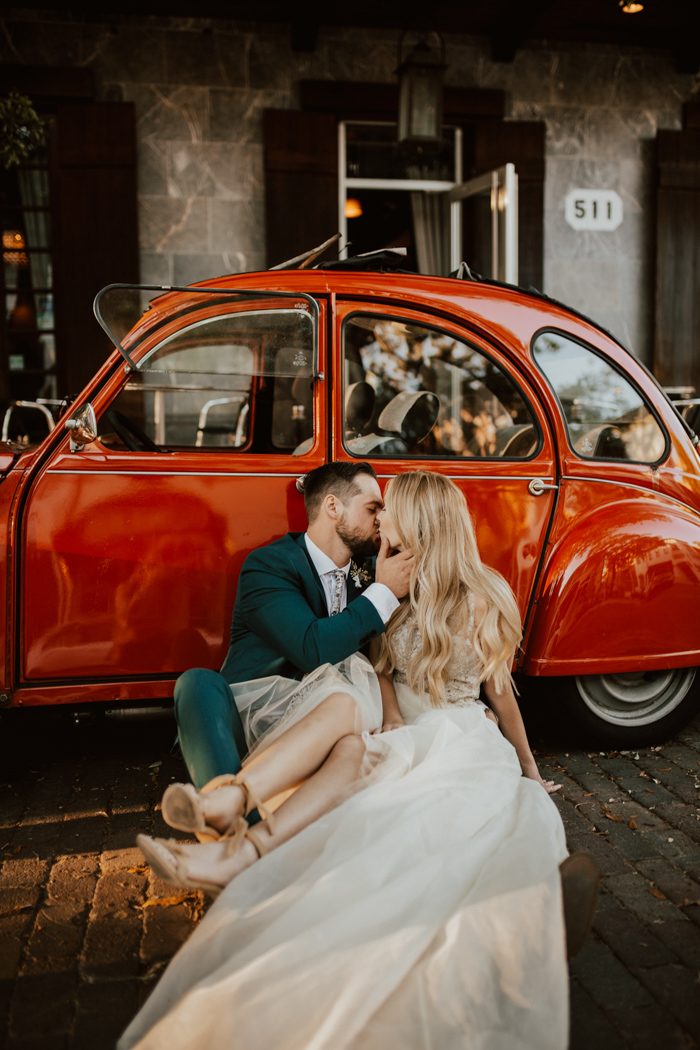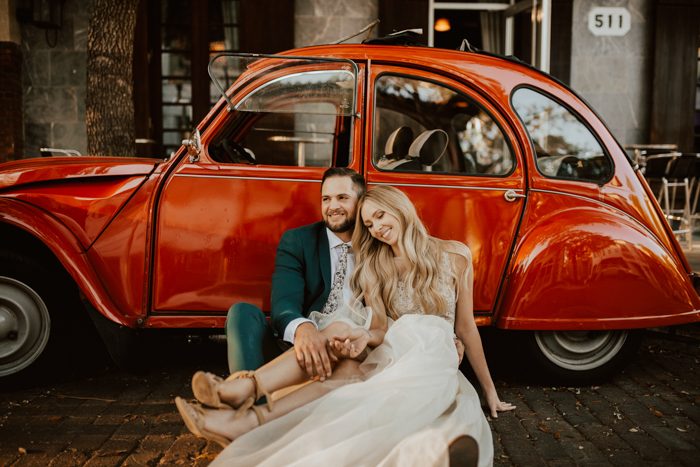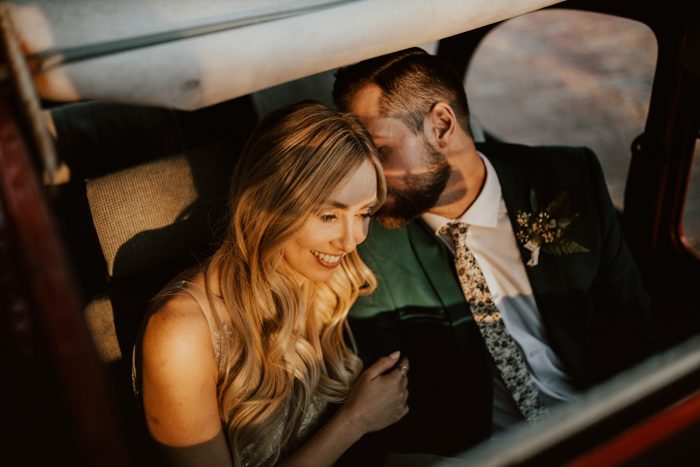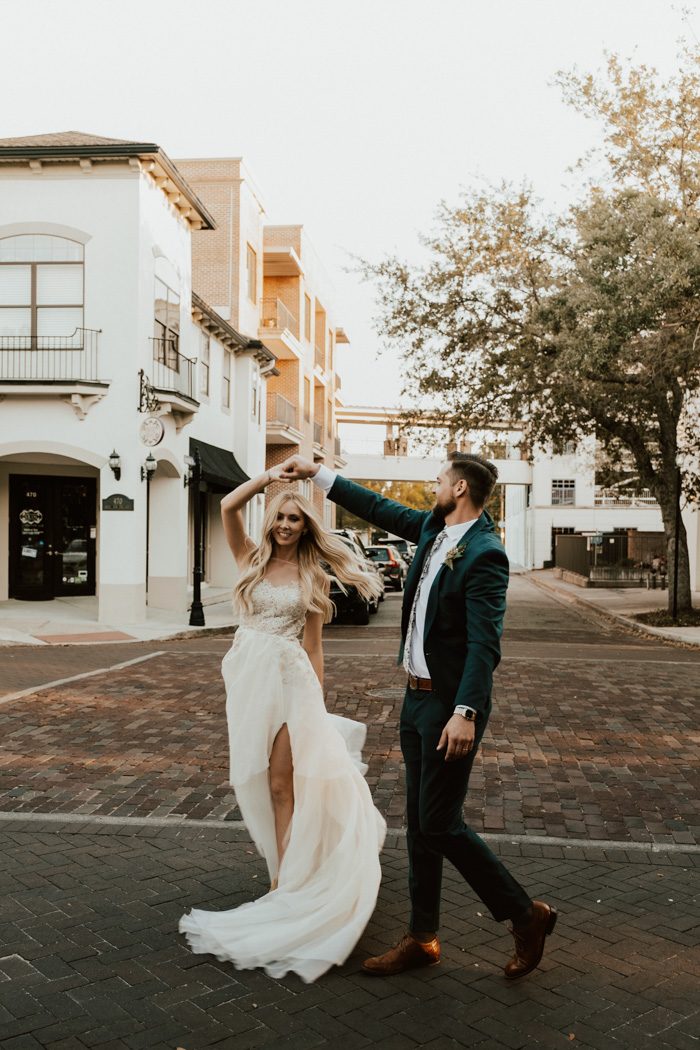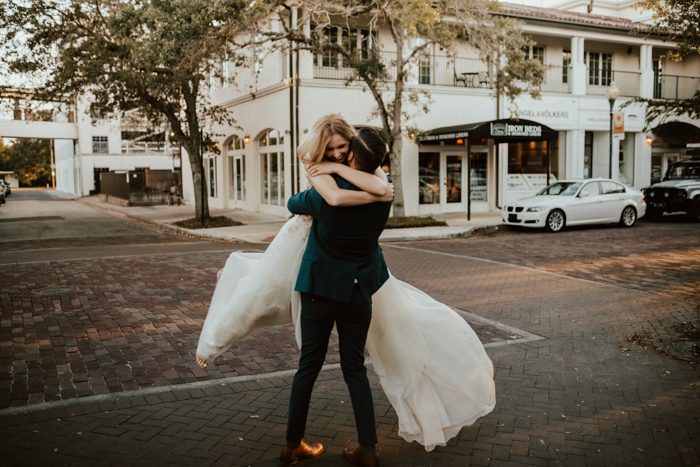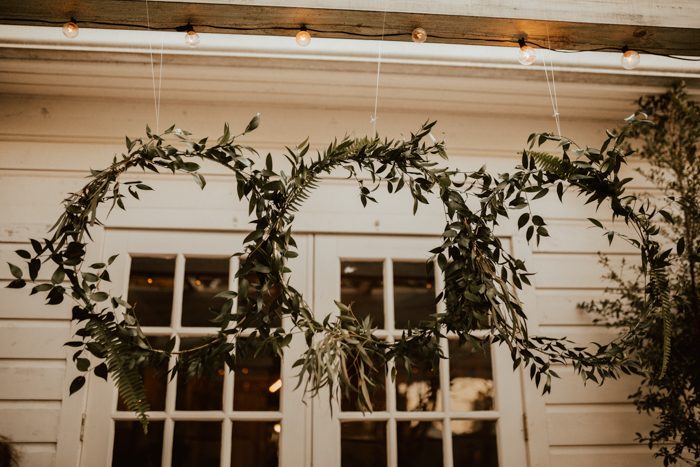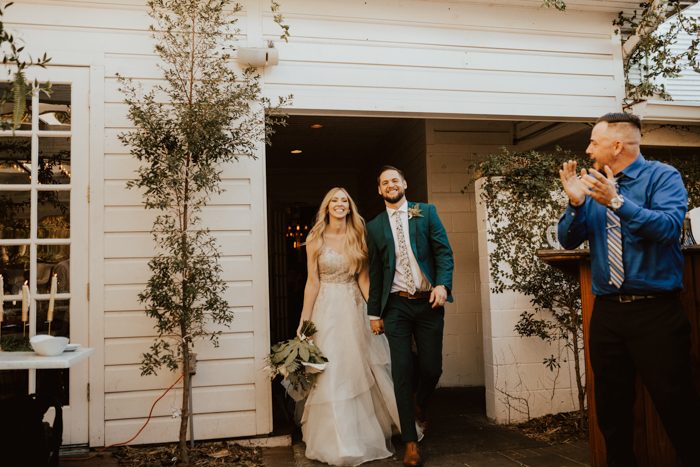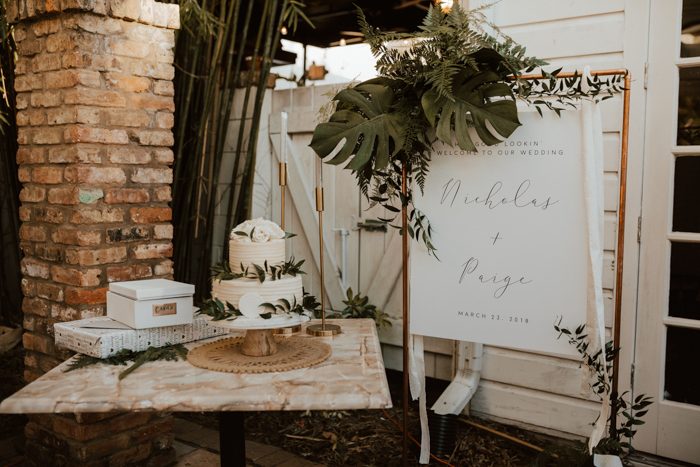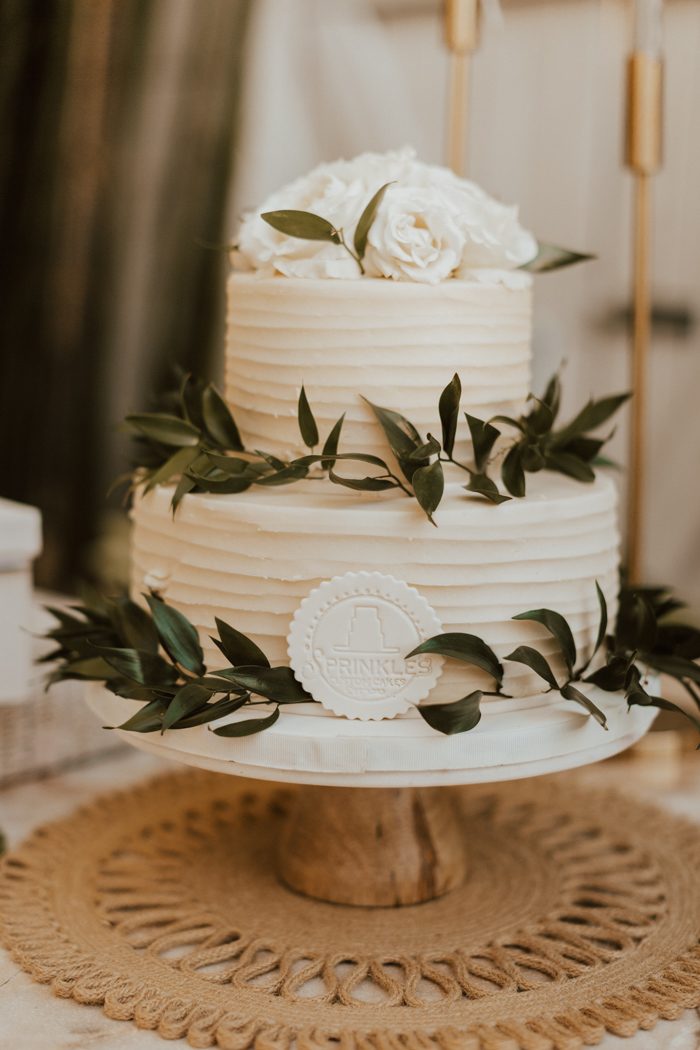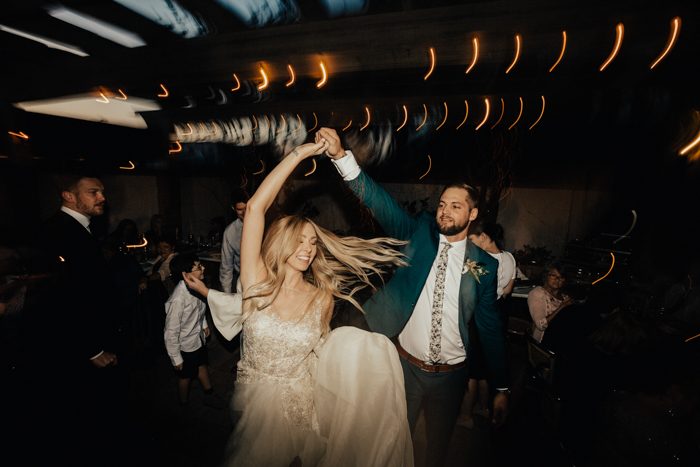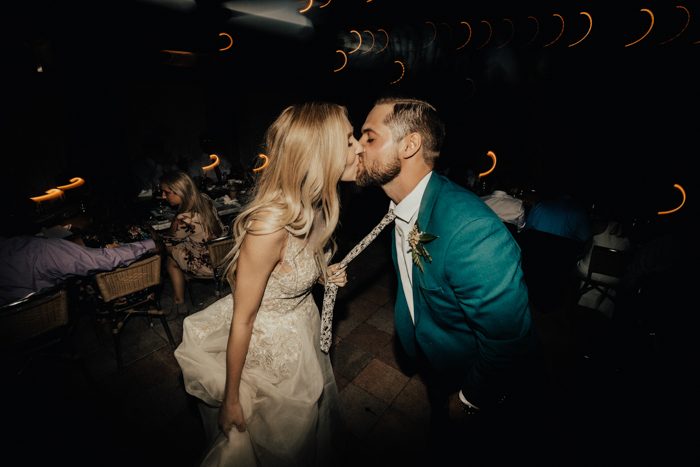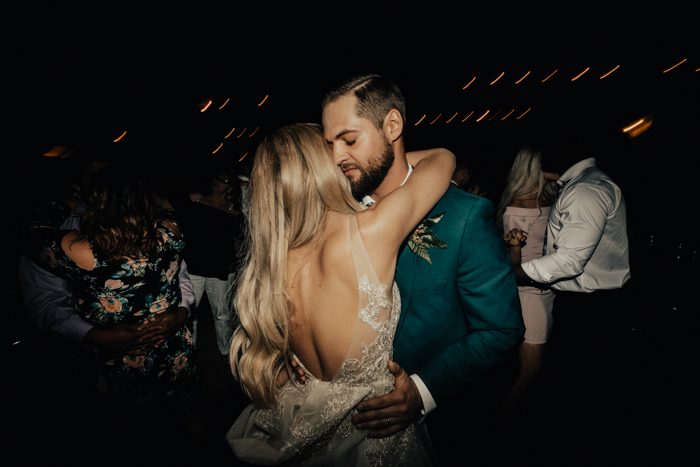 Our biggest congratulations and thanks to Paige and Nick for sharing their gorgeous wedding at the Maitland Art Center with Junebug! Want to see more modern vintage wedding inspiration? You have to see this vintage modern Los Angeles wedding at The Fig House!